My Fashion Crate is a monthly subscription box for Fashionistas that sends a curated package of stylish clothing, accessories, beauty items, & gift cards delivered to your mailbox! What can you expect to find in here?
Every month, enjoy premium, curated products exclusively for stylish and fabulous women.

-Clothing including shirts, sweaters, dresses, skirts or outerwear
-Fun and trendy fashion accessories
-Coupons up to 70% for exclusive brands so you can shop online yourself
-Gift Cards from top brands and other surprises!
My Fashion Crate ships all over the world and comes in three levels:
The Premium Box is $49.95 plus shipping and will be packed with 5-8 items including shirts, dresses, separates, shoes, jewelry, accessories or gift cards (Value up to $300). The Essential Box is $35 plus shipping and will be packed with 3-4 items including shirts, dresses, separates, shoes, jewelry, accessories or gift cards (Value up to $200). Newly added is the Accessories Box, which is $20 and has 2-3 items. I am reviewing The Premium Box!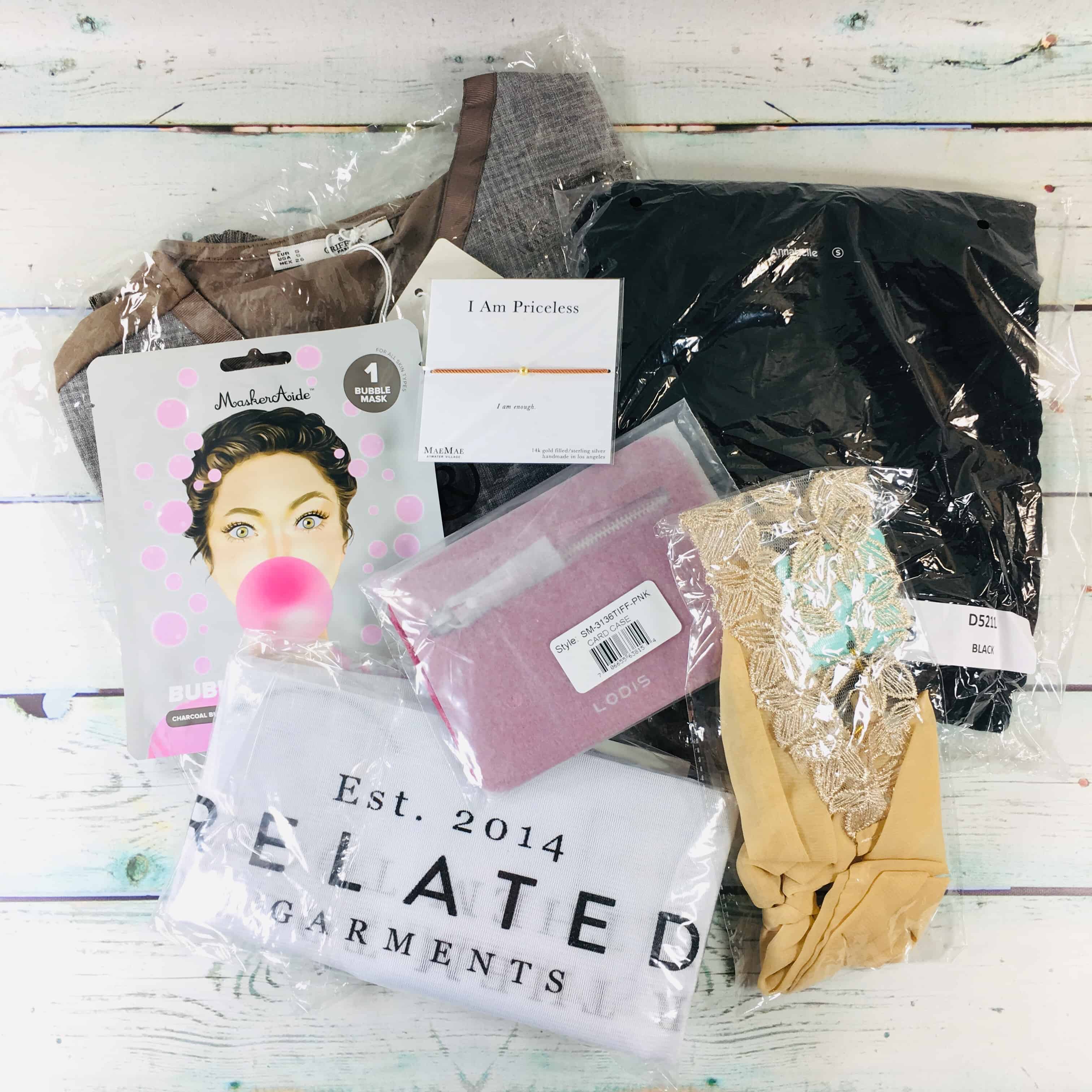 Here's a look at everything in my Premium Box! All of the items are brand new and still in their bags. My Fashion Crate has now added a wider variety of sizes to choose from. When you sign up you can choose from tops and dresses in sizes small to 3XL, bottoms in sizes small to 3XL, and you can enter your shoe size.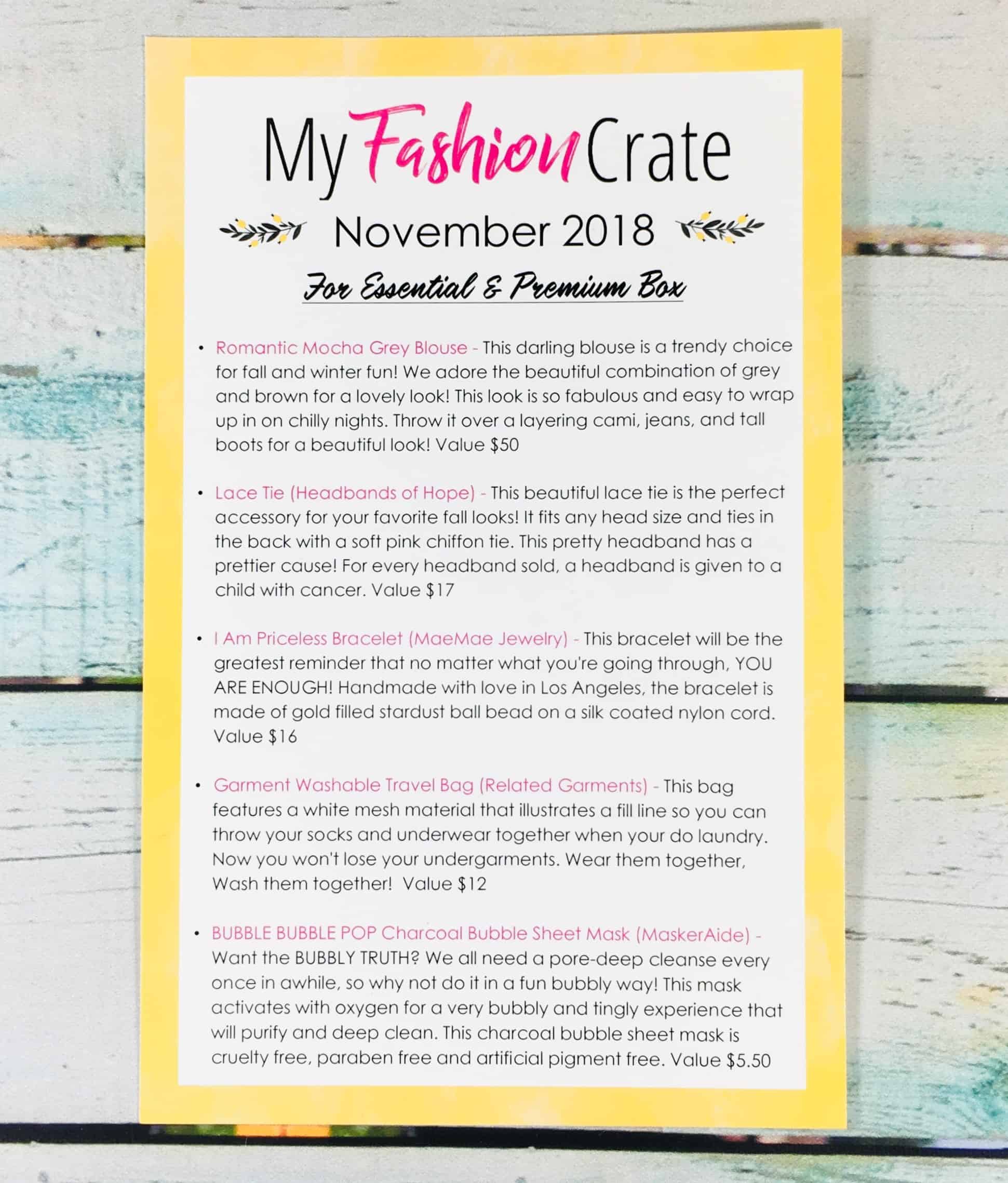 I received a product info card with details on all the items in both the Essential and Premium box and suggested retail price.
The back features the additional items that come in the Premium Box. There was also info on how to share your box on social media.
Masker Aide Bubble Bubble Pop Charcoal Bubble Sheet Mask ($7 CAD, around $5.29 USD) Bubble masks are fun to try, you stick it on your clean face and they get all bubbly and tickle a bit. You might want to keep a washcloth or tissue close by because they can bubble right into your nose!
This mask stays on for 5-10 minutes and you need to rinse it off when finished since it's a cleansing mask.
Headbands Of Hope Lace Tie ($16.85) I split the items in this box between my daughters (ages 20 and 15) and while I knew my younger daughter would love the mask, I also knew my older daughter would love this headband!
The lace part that shows up in the front is 3″ wide and the tie is made of chiffon. It's hard to tell from the photos but the leaves have gold thread to give them some sparkle! It's very feminine and pretty.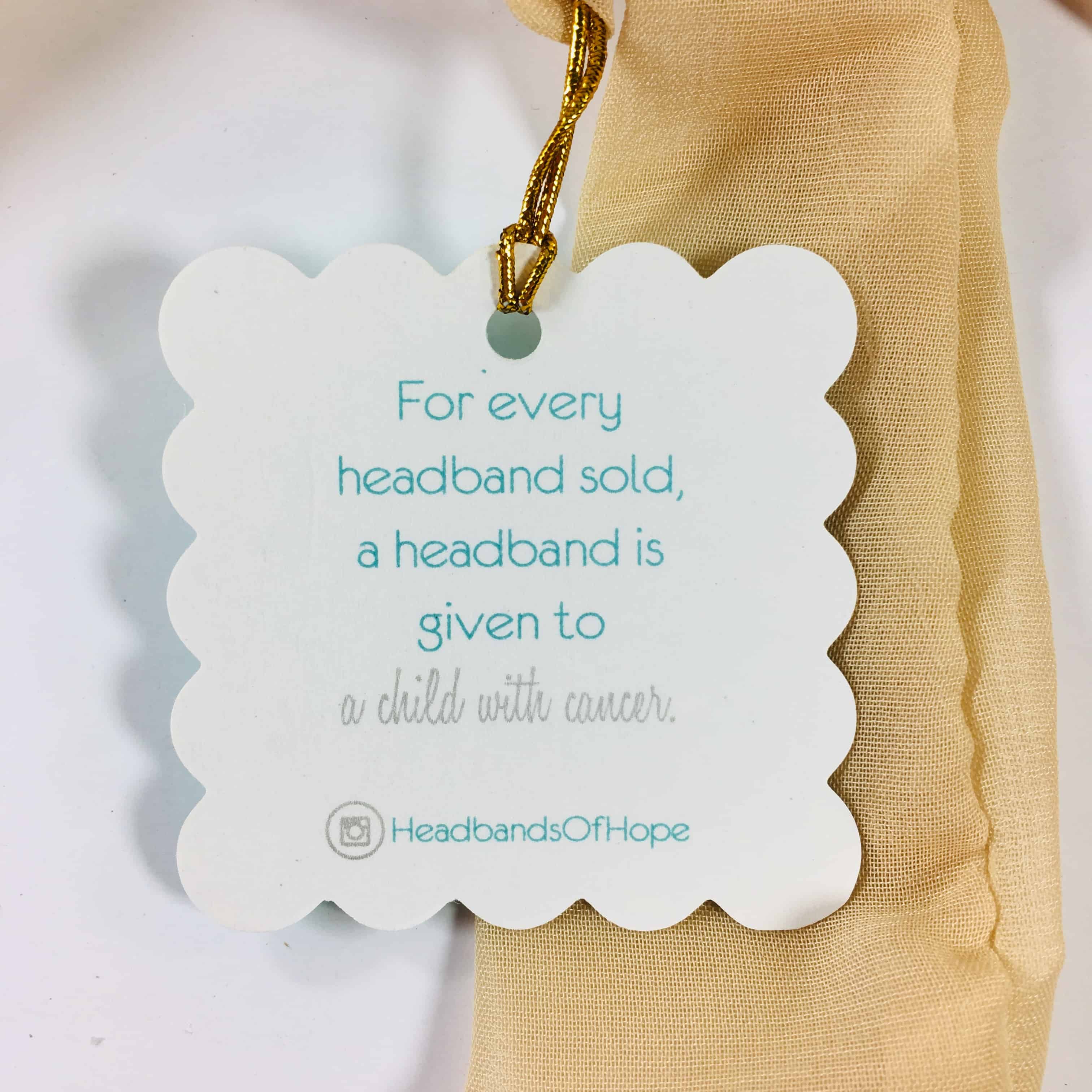 Plus, for every headband sold, one is donated to child with cancer. I love to hear about companies that do good for others! Need more headbands? You can sign up for the Headband of the Month Club!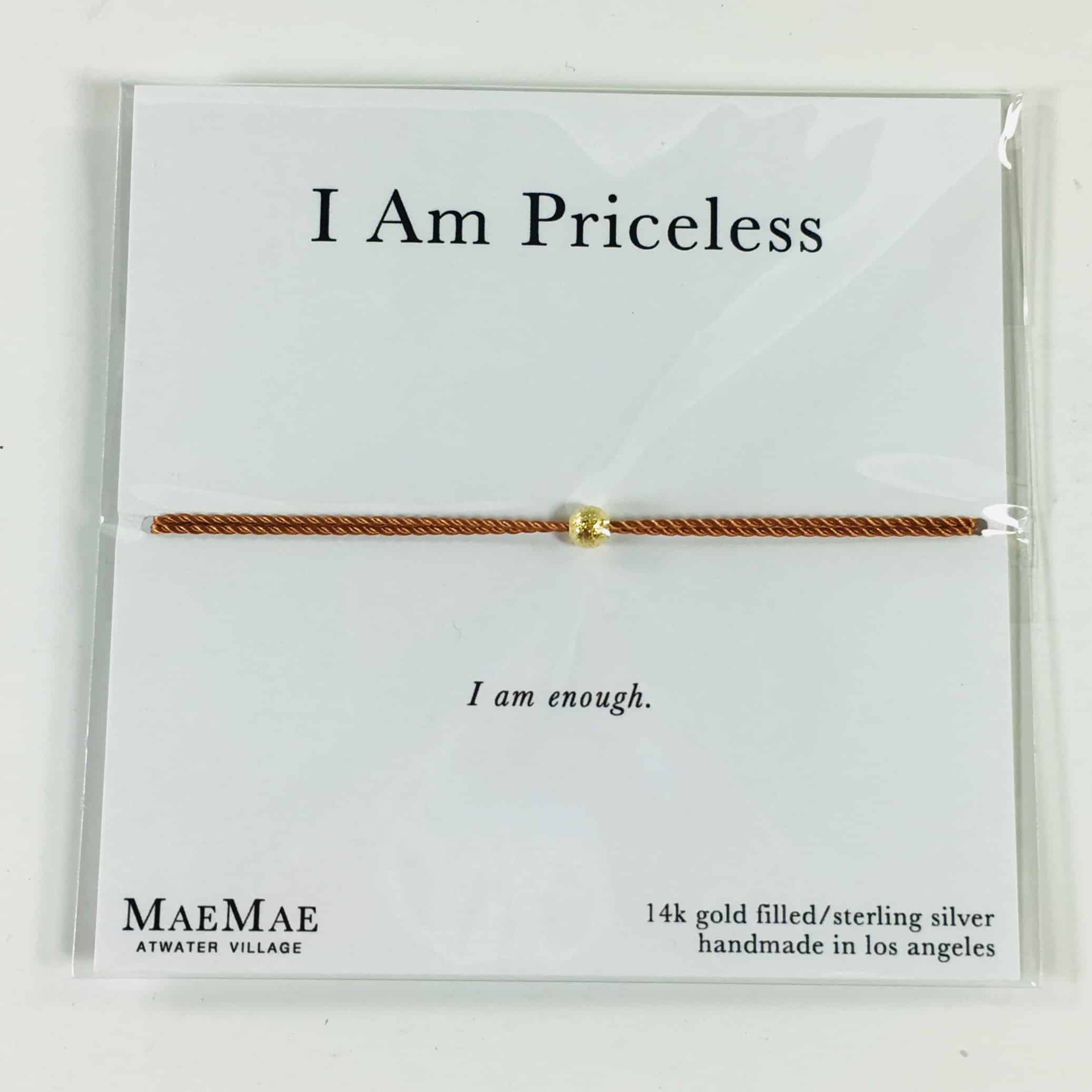 Mae Mae Jewelry I Am Priceless Bracelet ($16) is an updated take on a classic friendship bracelet.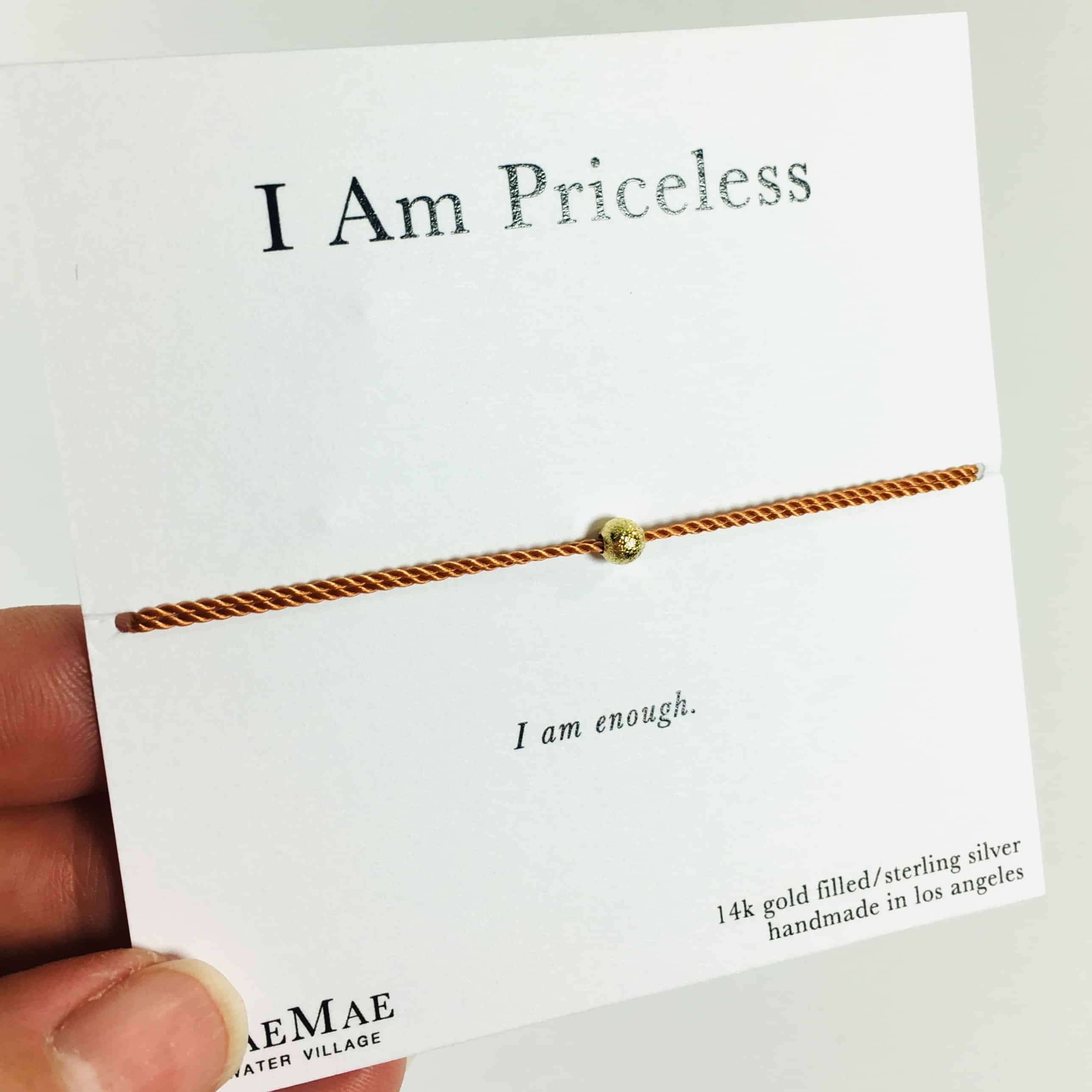 It is a gold-filled ball on a piece of silk coated nylon cord. I believe I received the color "Burnt Brick".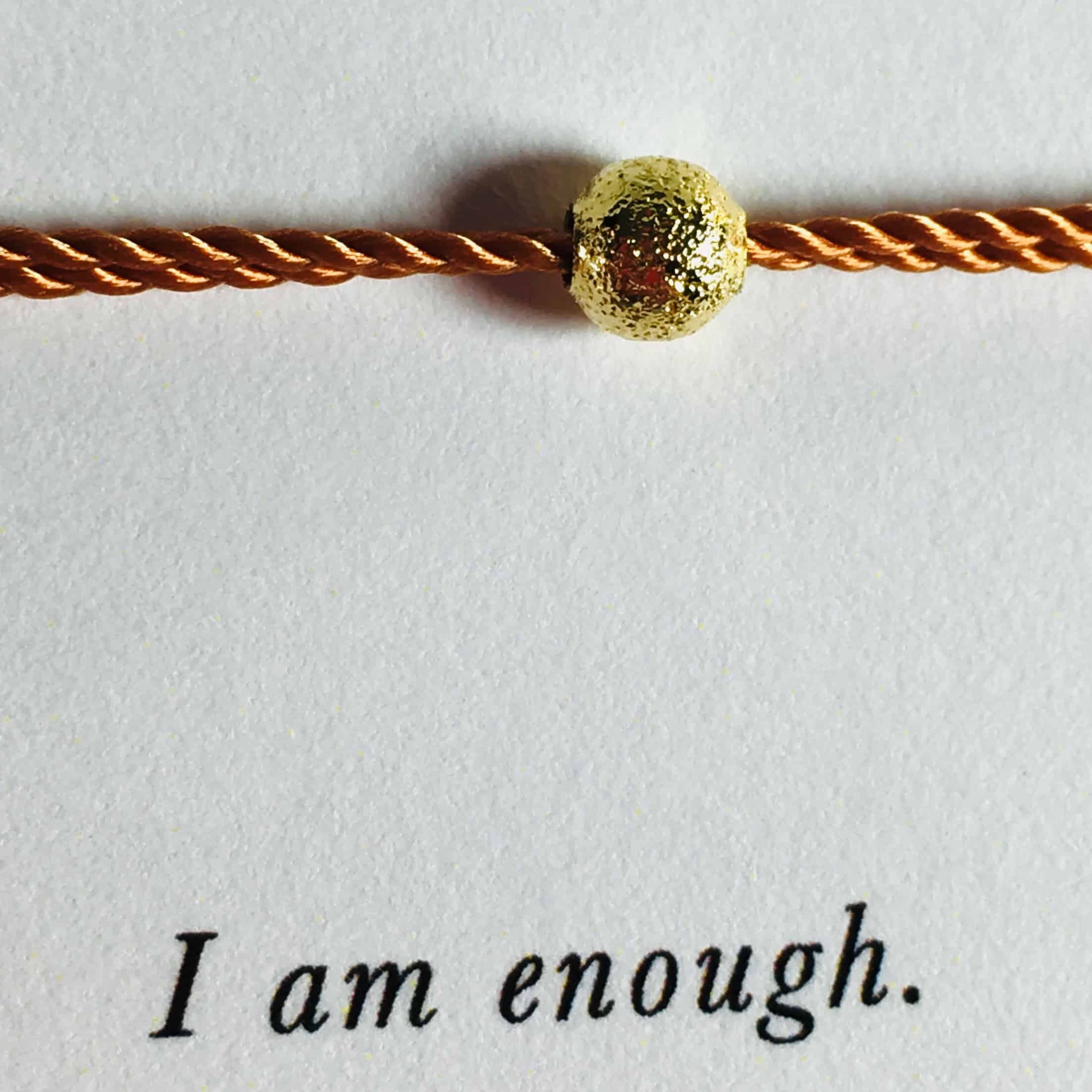 Here is a closeup of the ball. The card says "I am enough". It is adjustable just by pulling the cord ends, and there are instructions online on how to shorten it if necessary.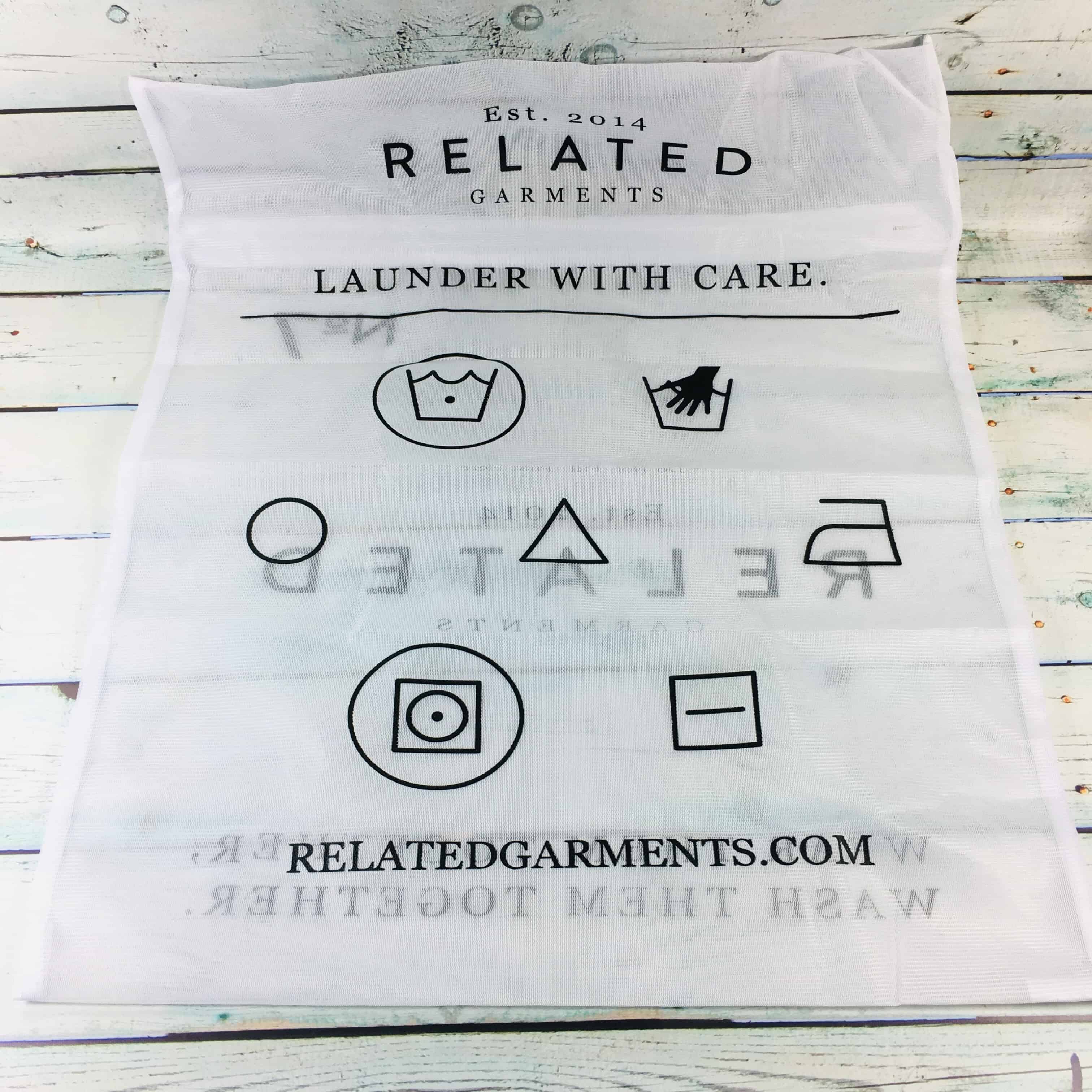 Related Garments Garment Bag ($12) Related Garments sells matching collections of underwear and socks, mostly for men but there were a couple offerings for women on the website. This garment bag is pretty big, 23″ x 19″, and is made of nylon. It has a zippered top and you can either use it to hold dirty clothes on trips or place delicates inside before laundering. Despite its size you are only supposed to fill it halfway before placing in the washing machine. I also received a card with an offer for a free set of matching men's briefs, socks, and no-show socks when you purchase another set at full-price.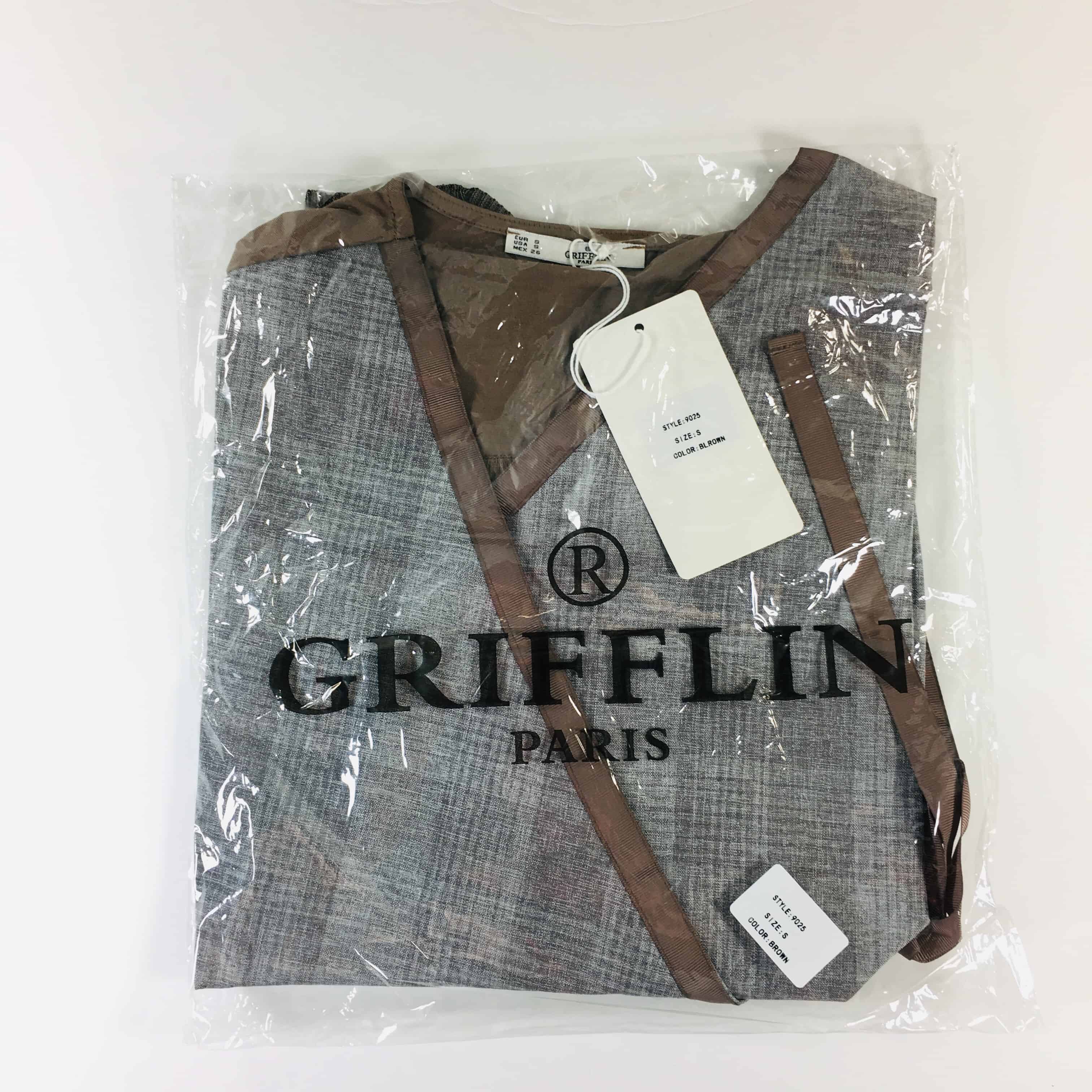 The clothing items are always new-in-bag.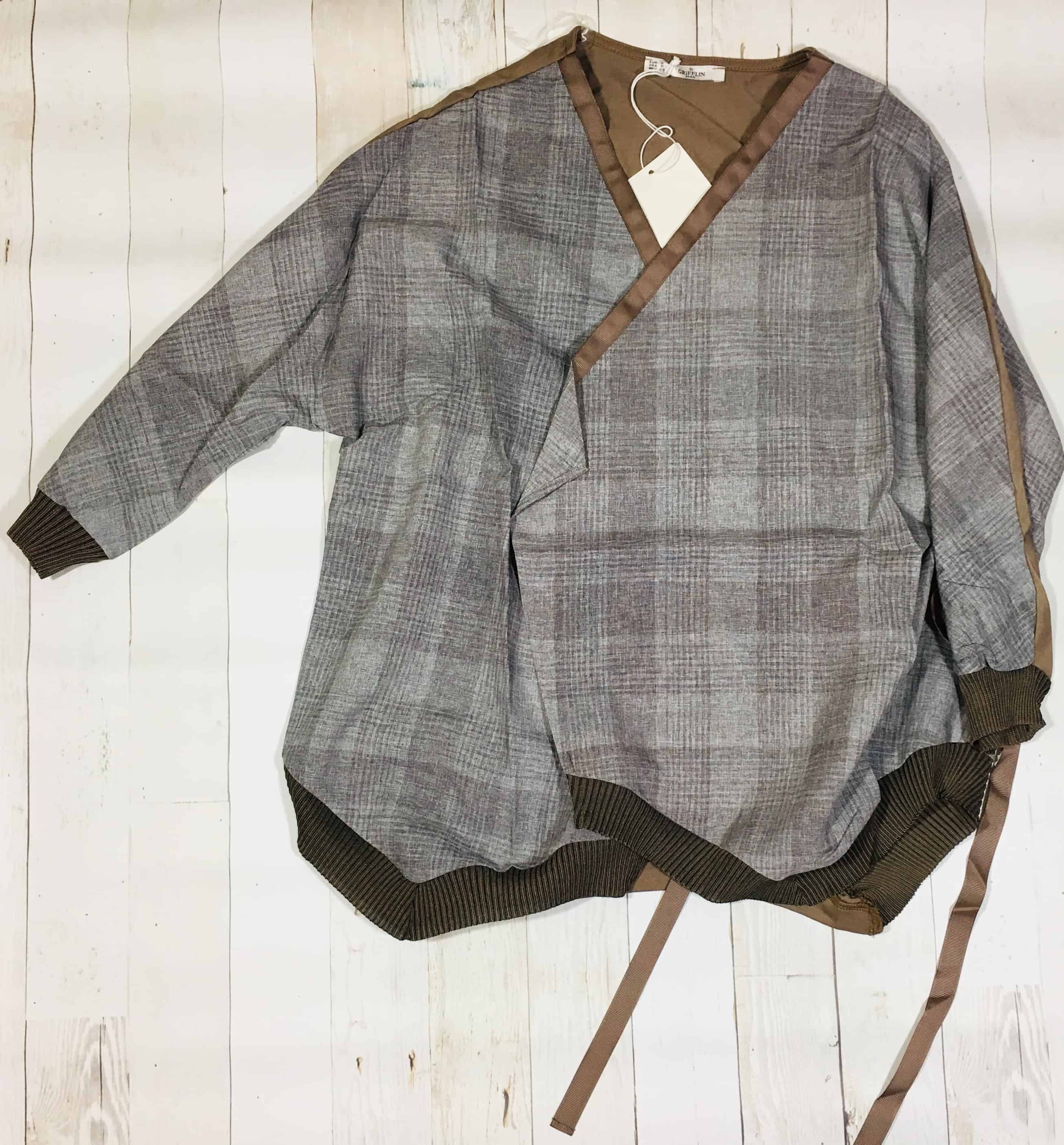 Grifflin Romantic Mocha Gray Blouse ($50) I think the colors of this blouse are good for fall. This item is made of 100% polyester and should be hand-washed.
There is a side tie and the back has a color-blocked insert. The plaid is in shades of gray.
I would suggest wearing something under this shirt. Karina said the tie kept coming loose and when she tied it tighter…
…you could see it all bunched up on one side from the back.
The next two items are only in the Premium Box: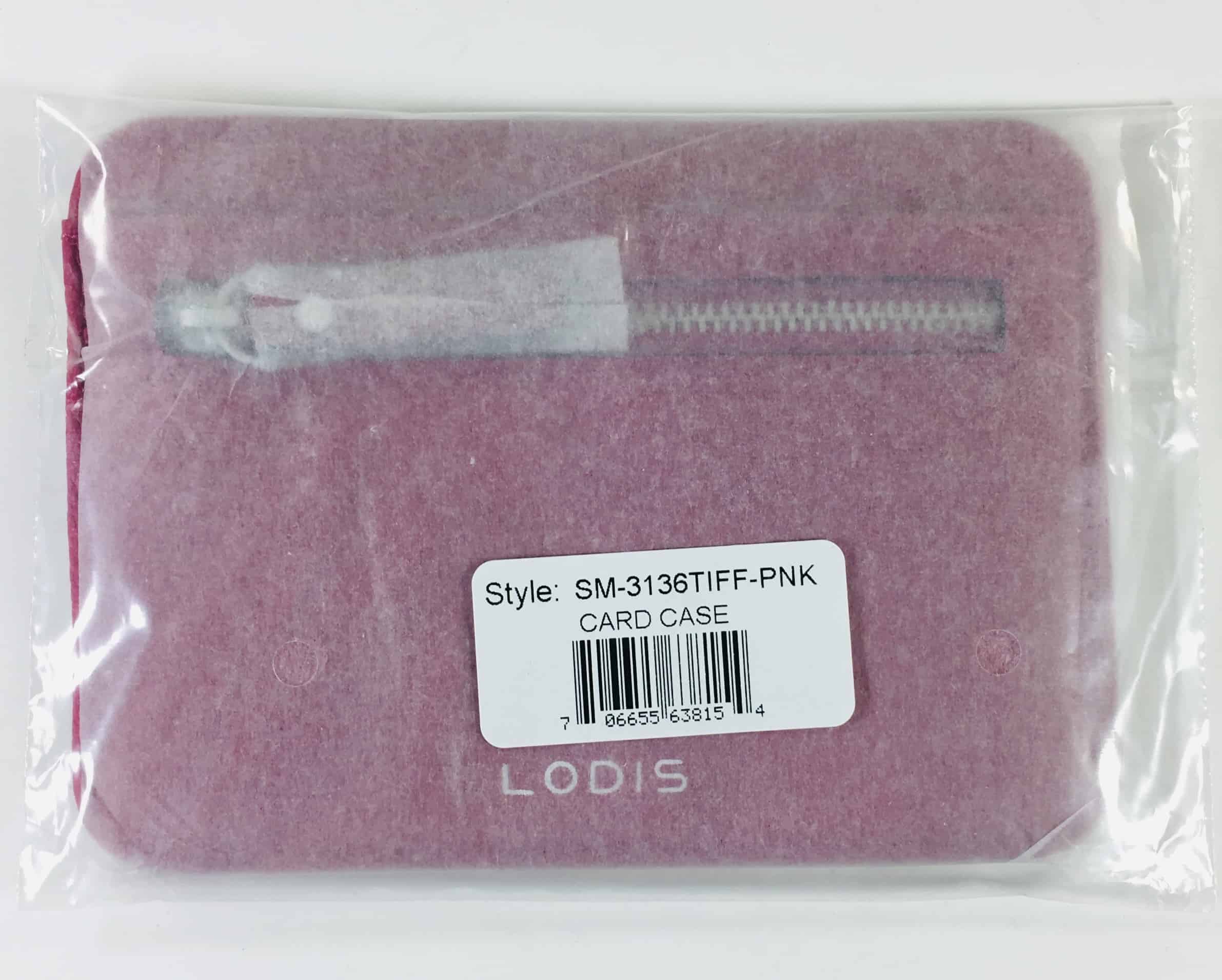 Lodis Pink RFID Slim Card Case ($14.99) I love that the items come with their original wrappers!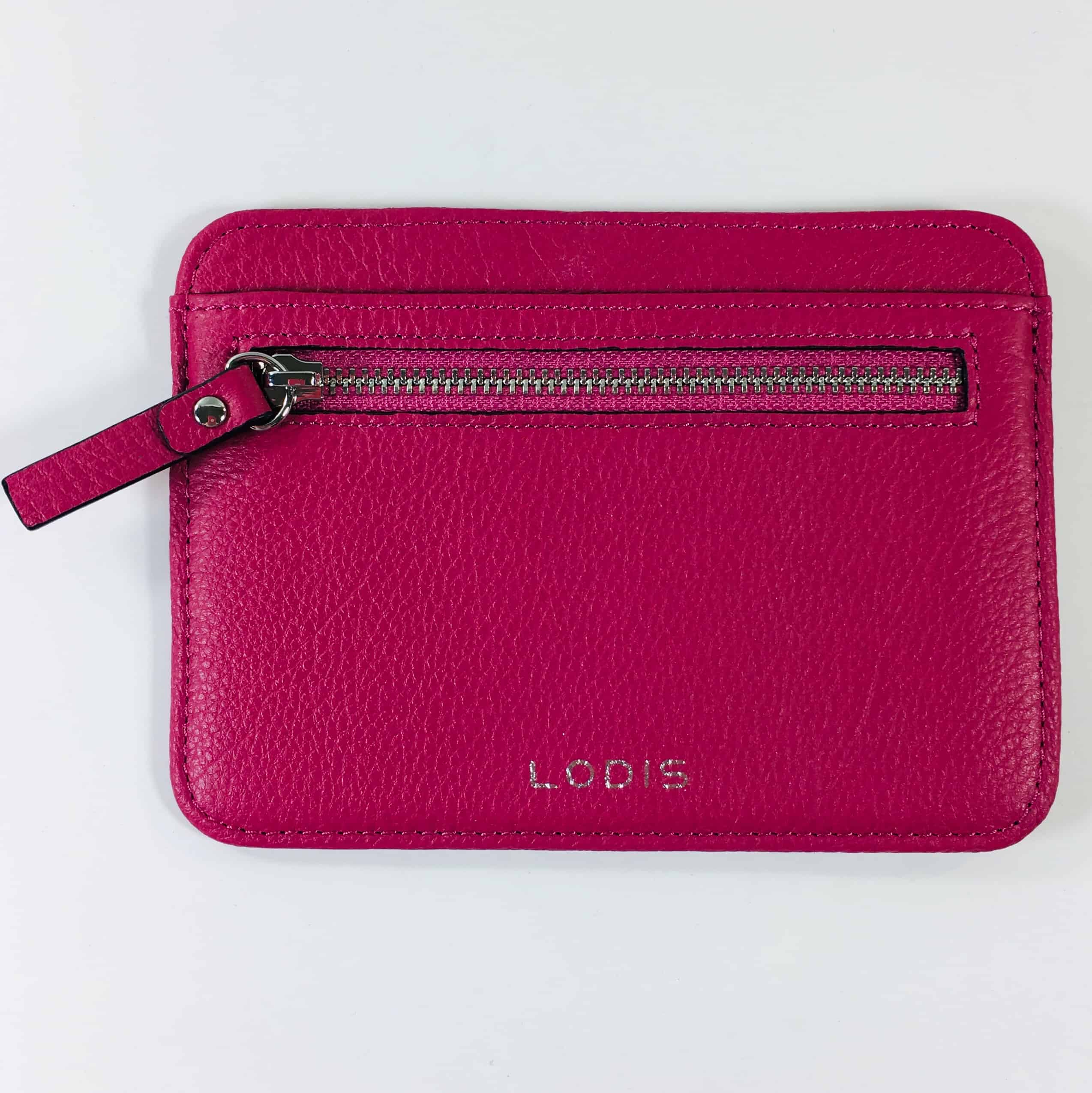 This card case has a card slot and zipper on one side.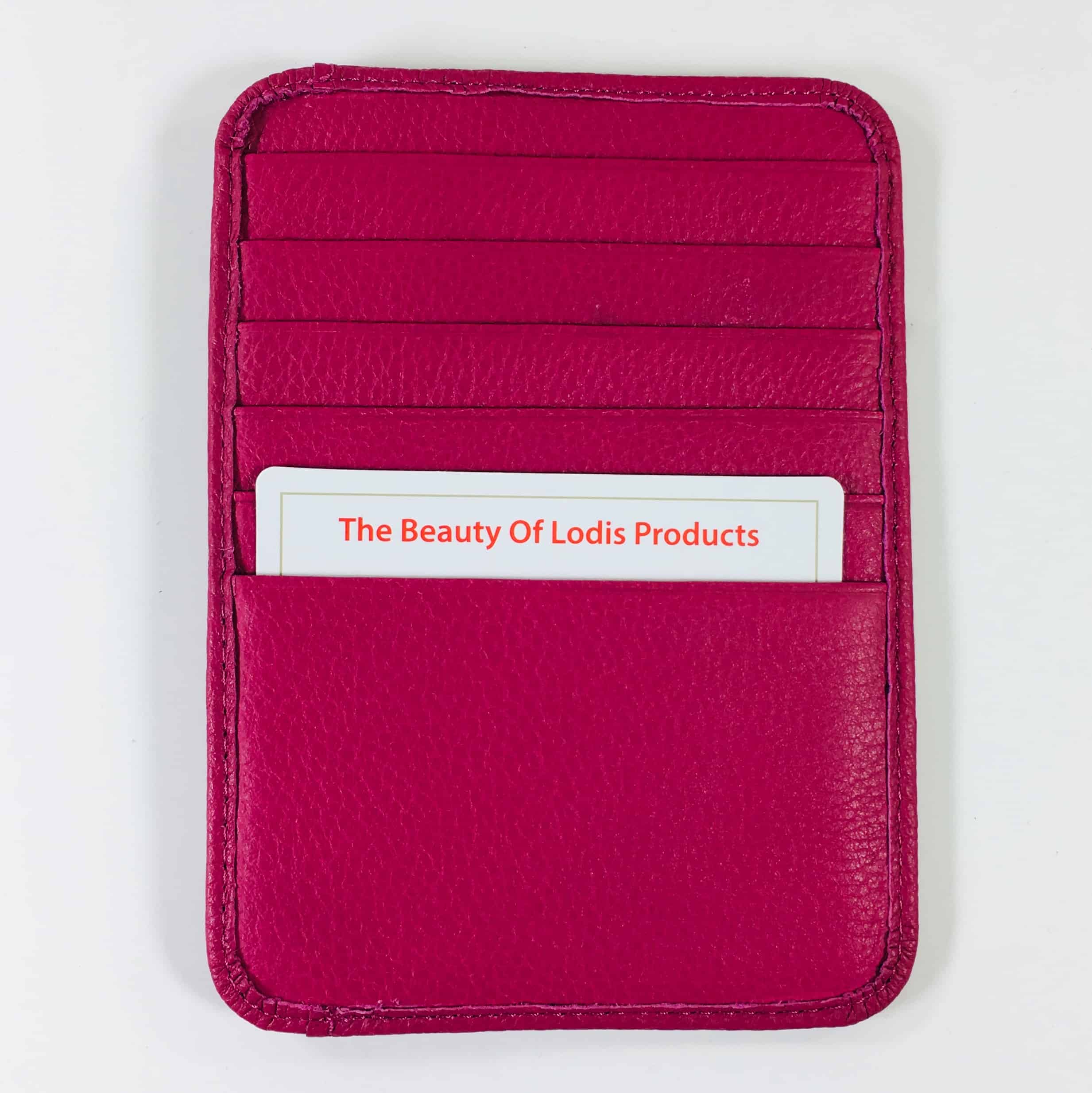 The other side has room for 6 more cards. This is handy if you just need a card and ID and maybe some cash, rather than a large bulky wallet.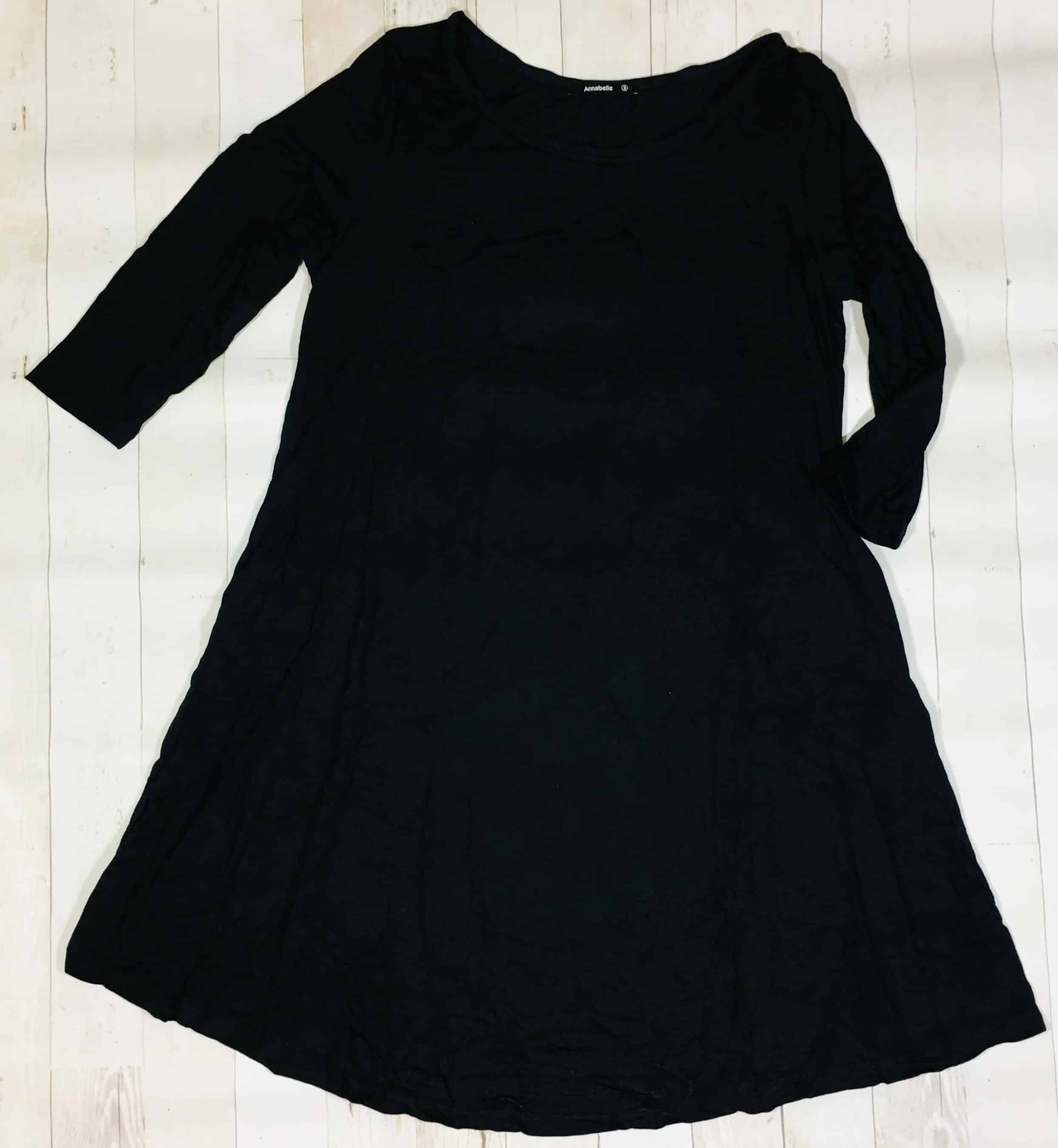 Annabelle Casual Dress ($19.95) is made of a polyester/spandex blend and has side pockets. It is very low-key but can be dressed up. I think it would look great with patterned tights and boots.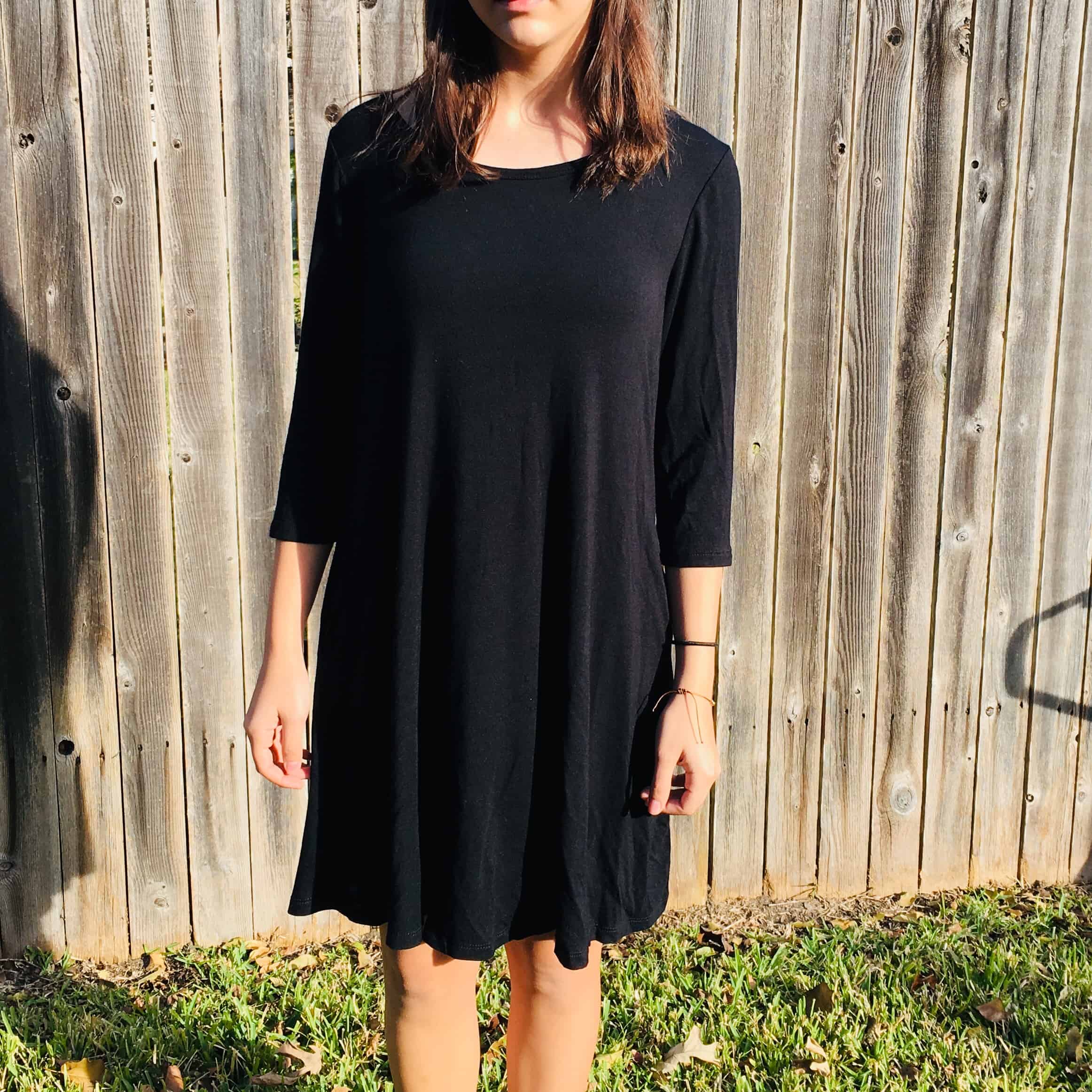 The only problem with this LBD is that it is kind of shapeless but then again you can accessorize it in many different ways.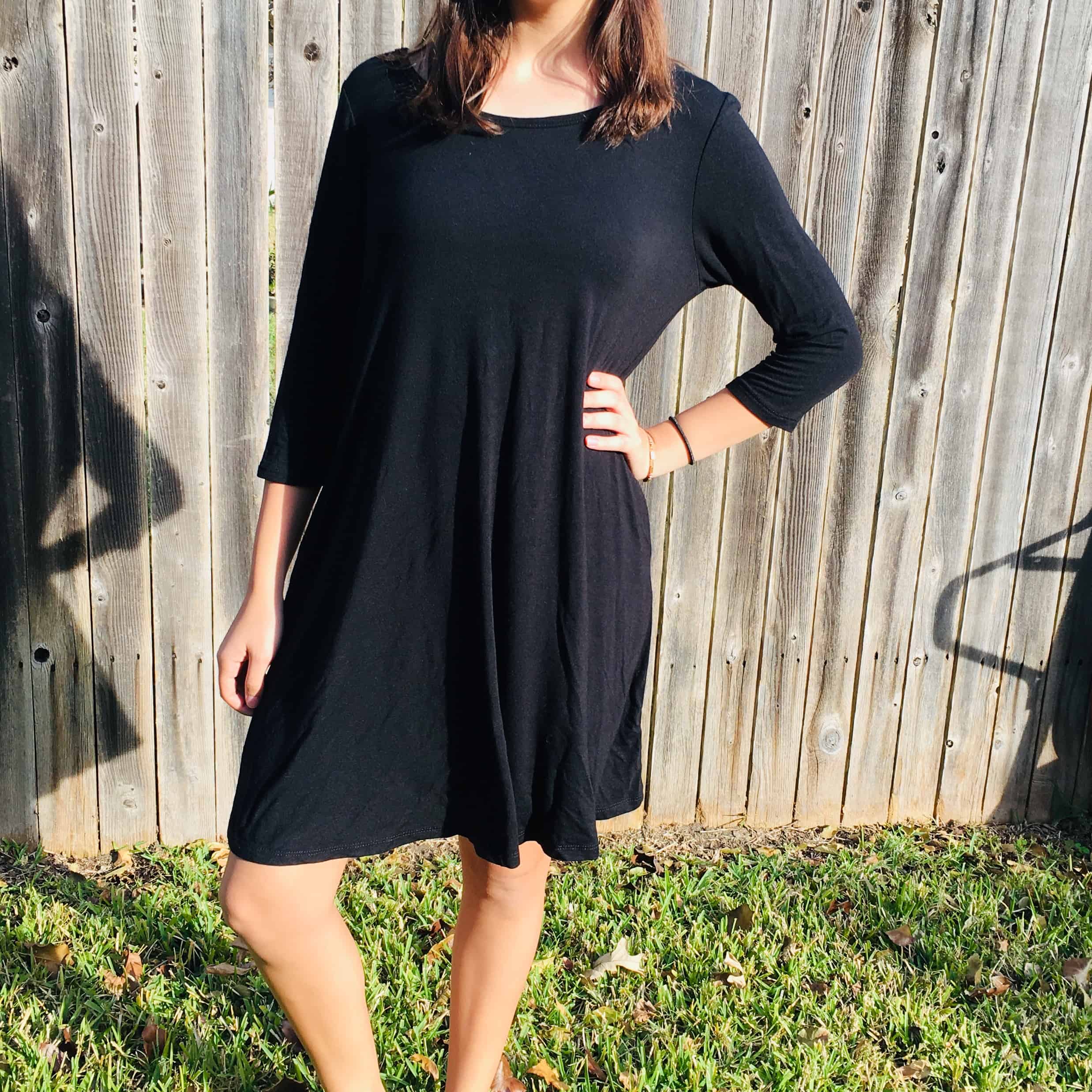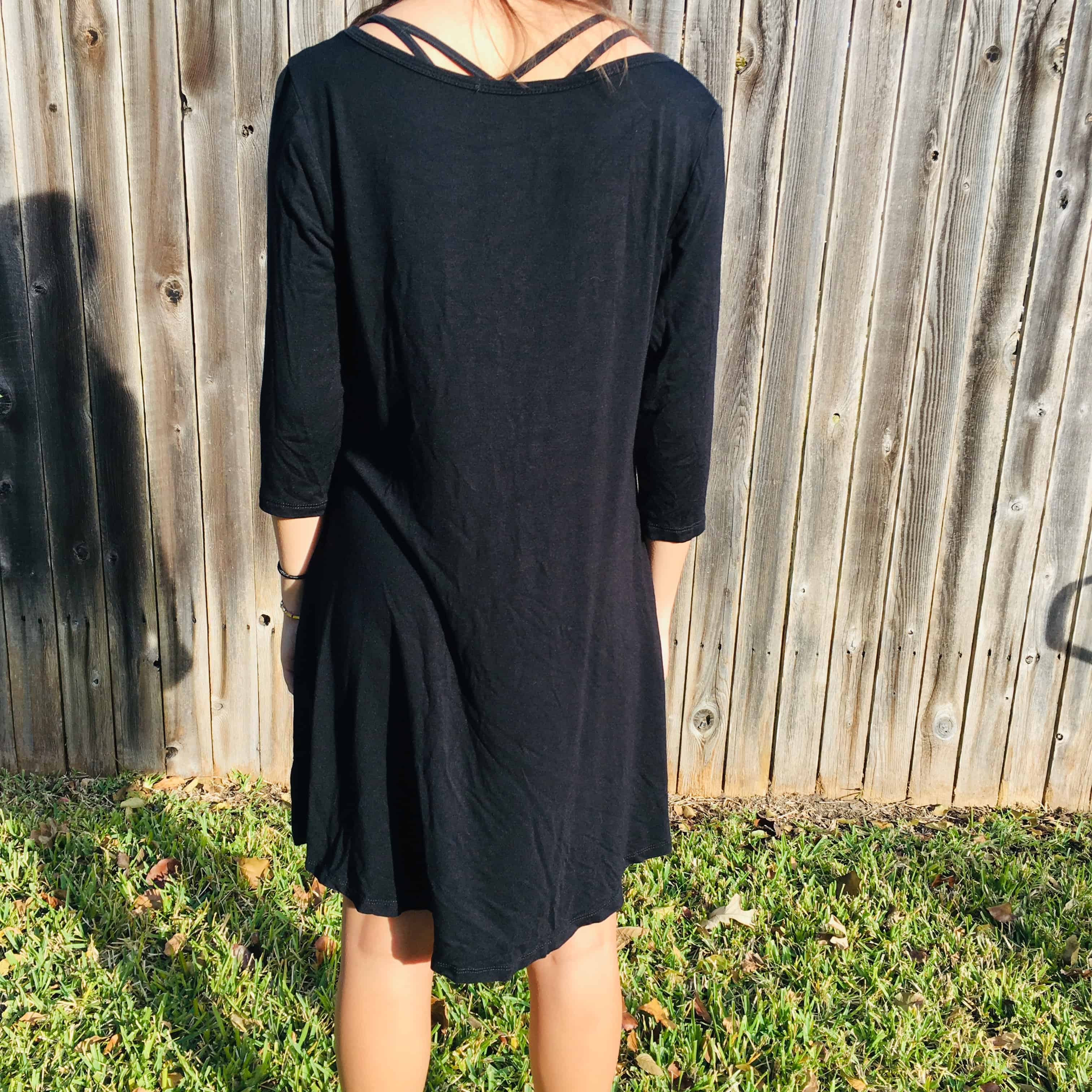 The back doesn't crisscross, that's from an undergarment.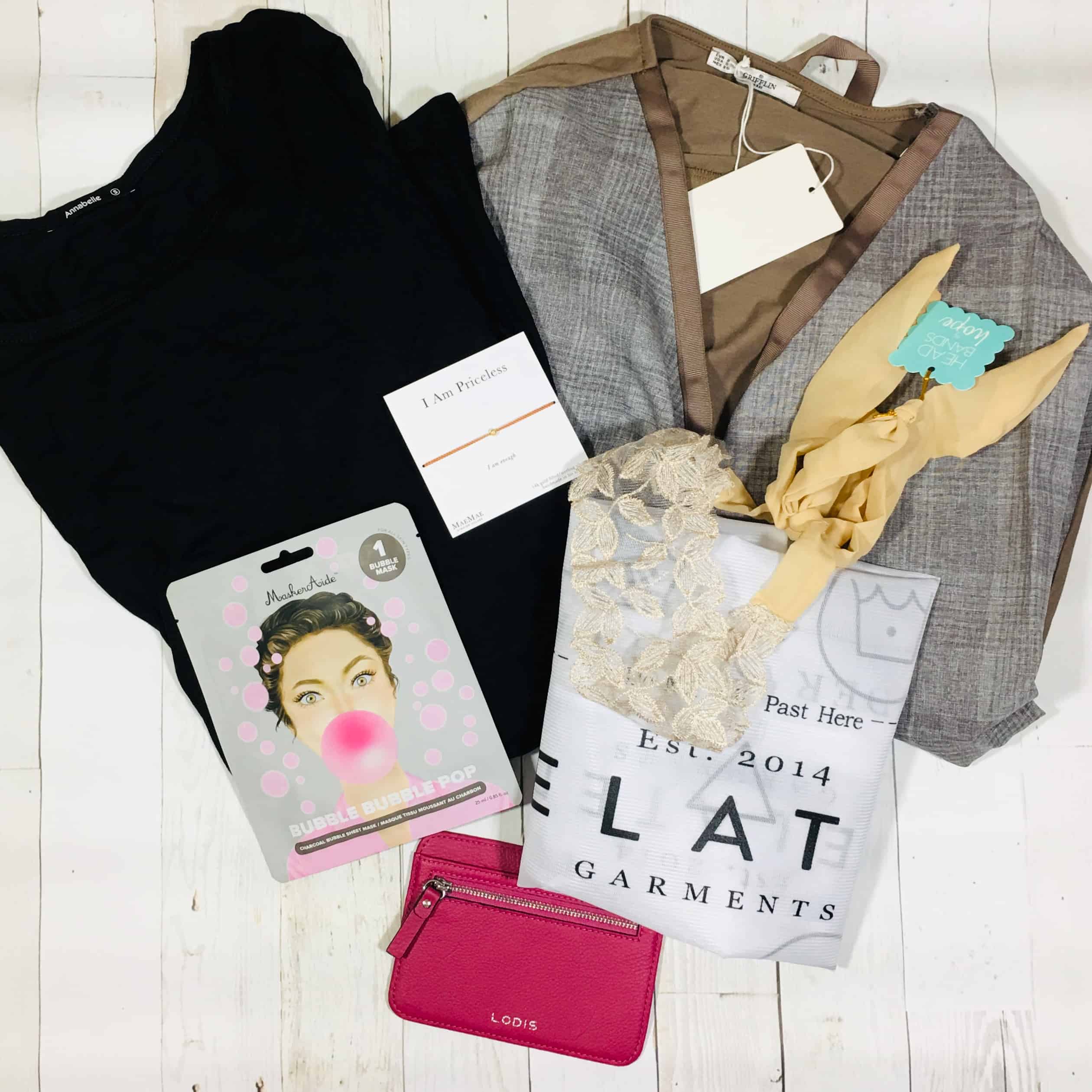 I think My Fashion Crate is a good way to get a couple of clothing items plus some accessories without paying a whole lot. The items are pretty cute and always seem to be of good quality. The value for the Essential Box this month is around $100.14, while the Premium box is around $135.08.
What do you think of My Fashion Crate? I would love to hear your thoughts!