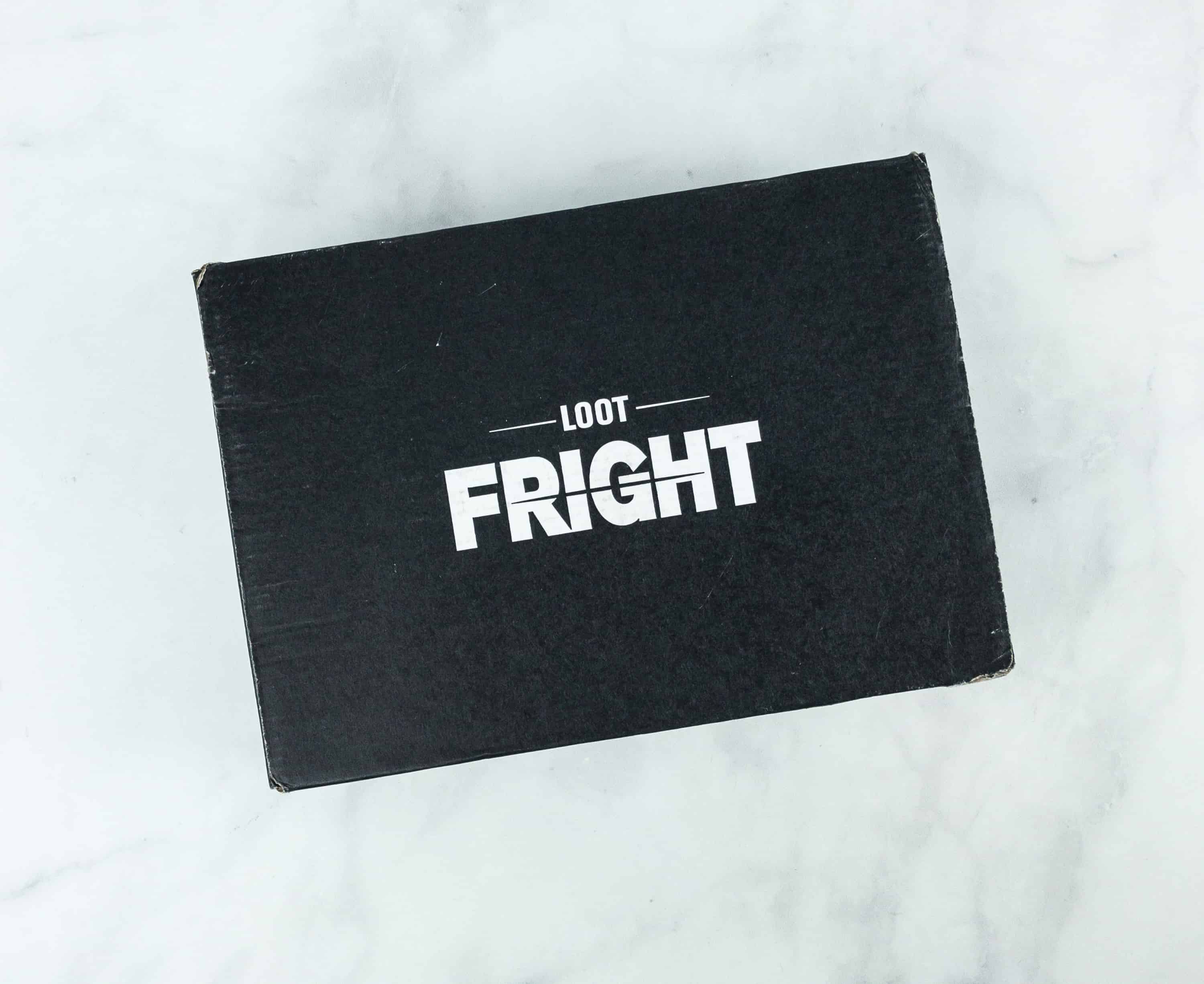 Loot Fright is a mystery crate subscription packed full of horror items featuring scary movie franchises, characters and more!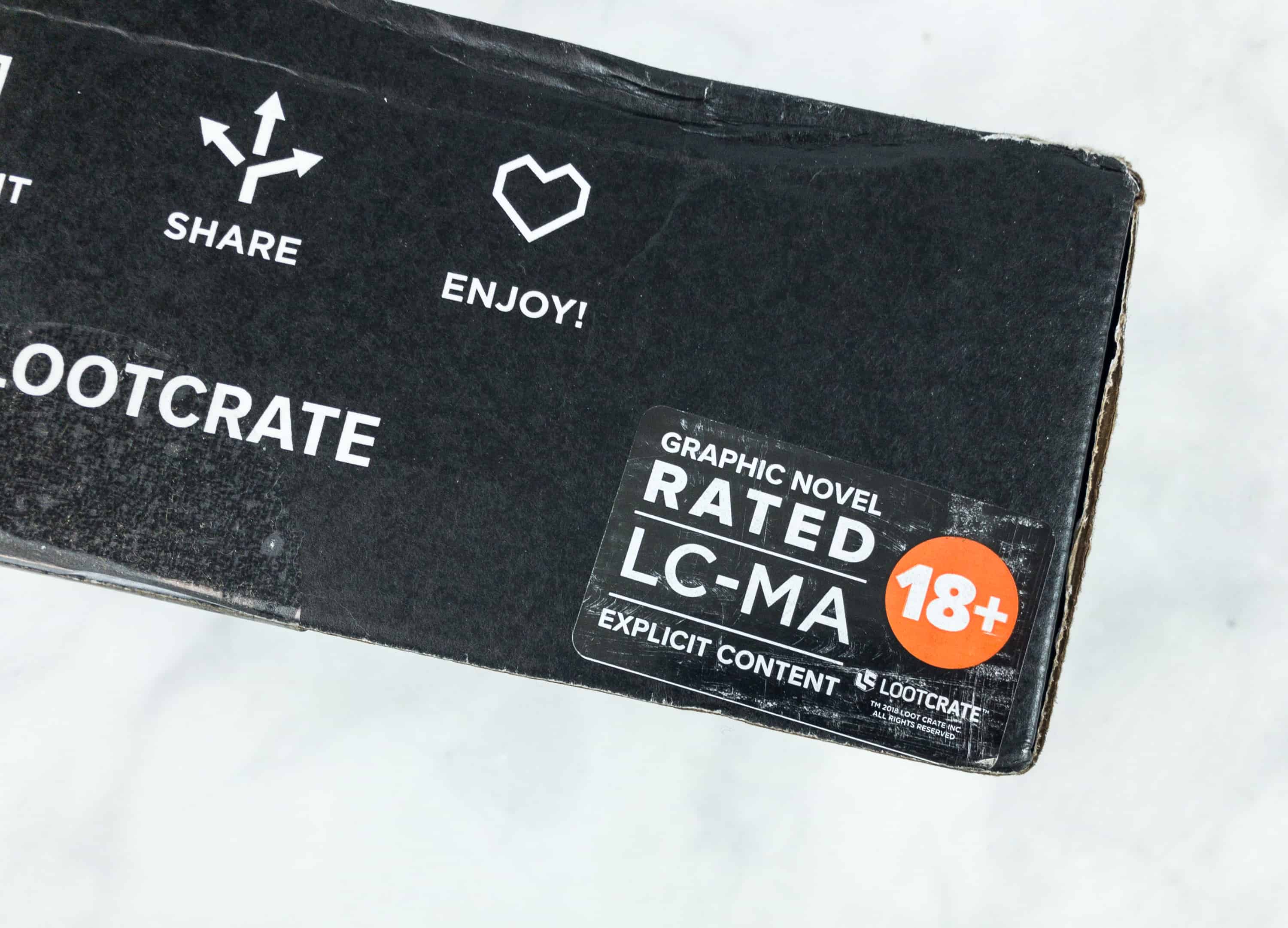 DEAL: Save 10% on your subscription. Use coupon code SAVE10.
This month's Loot Fright box is full of scary stuff!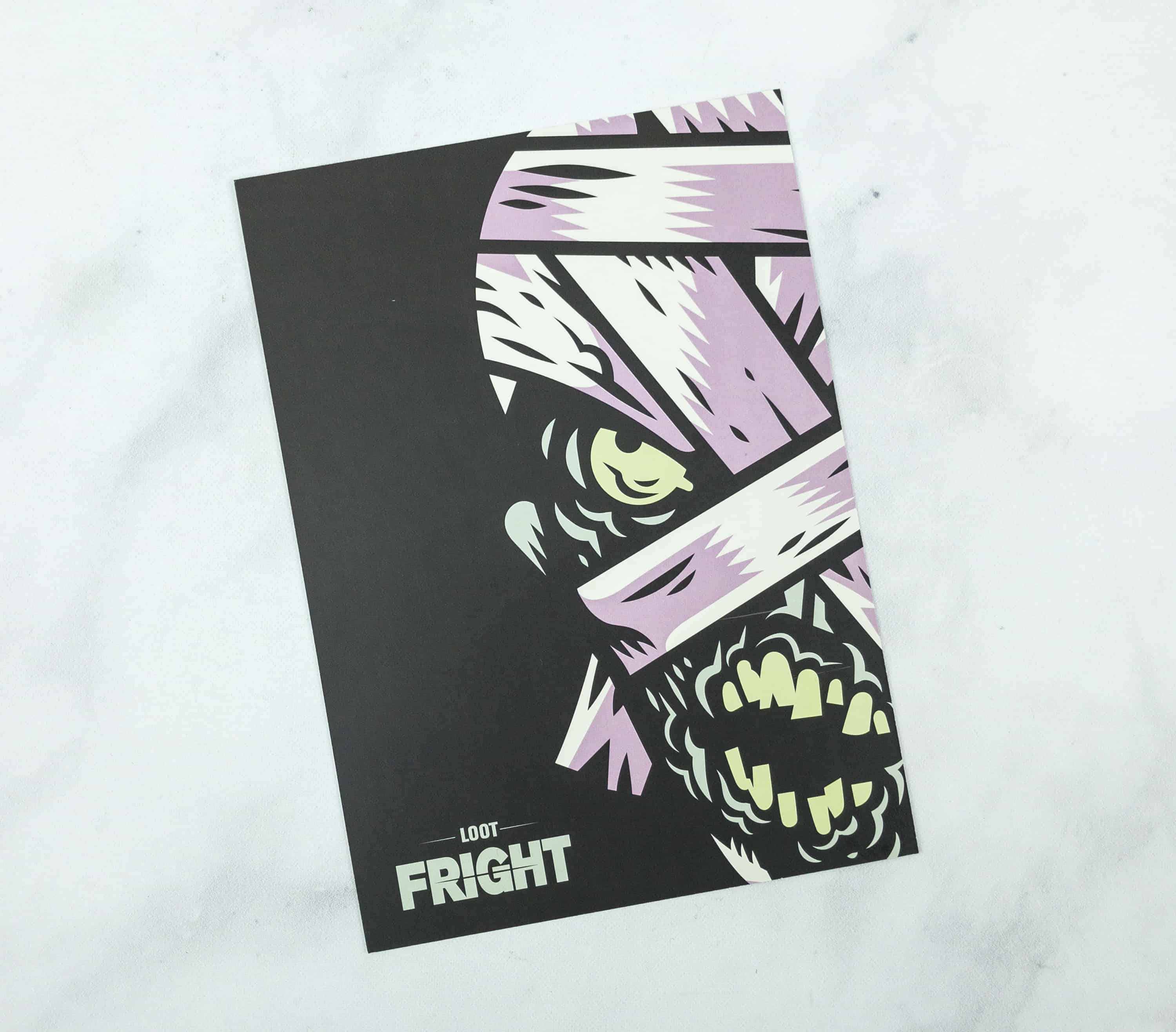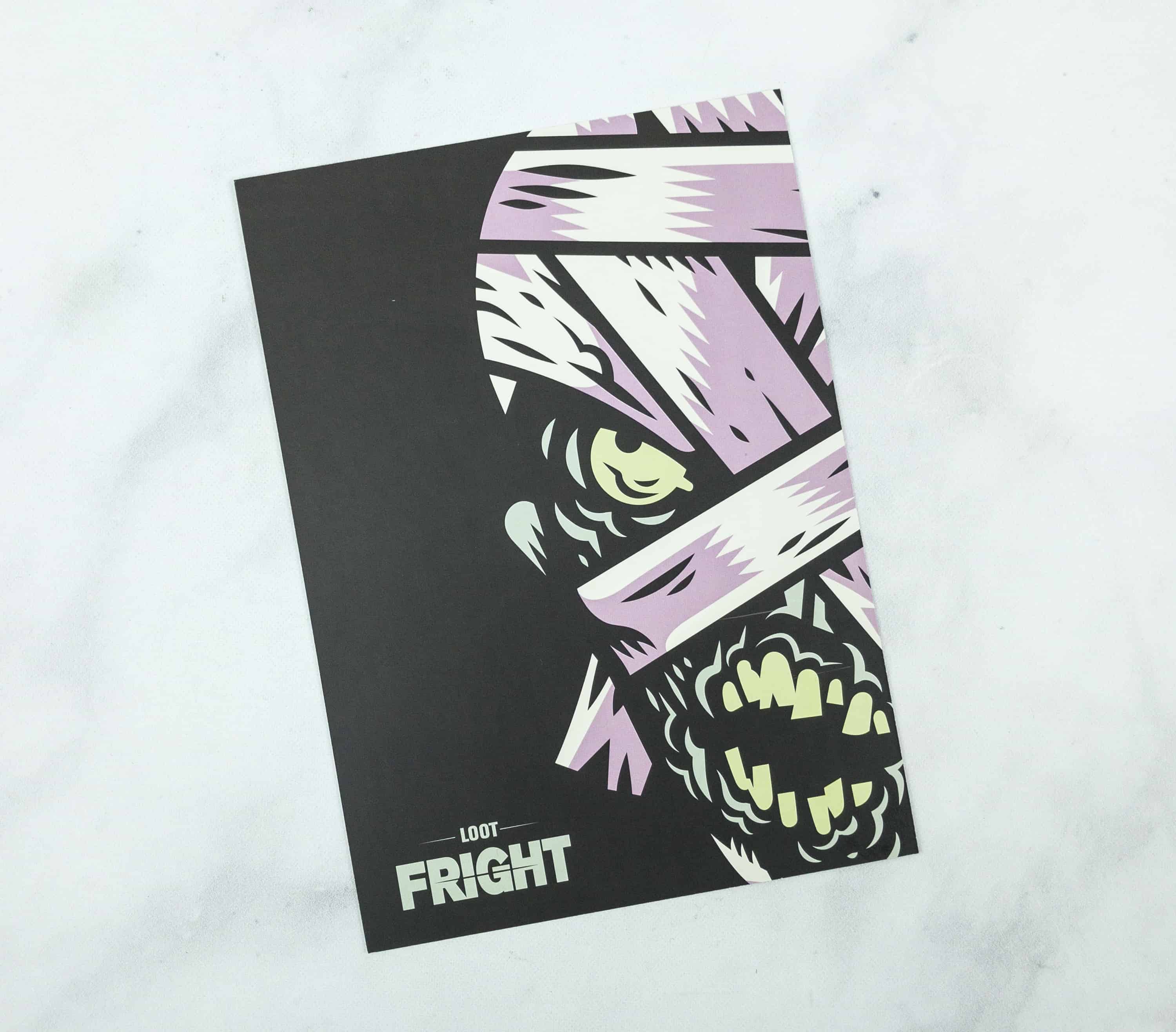 The September 2018 Loot Fright Theme: TRICK OR TREAT!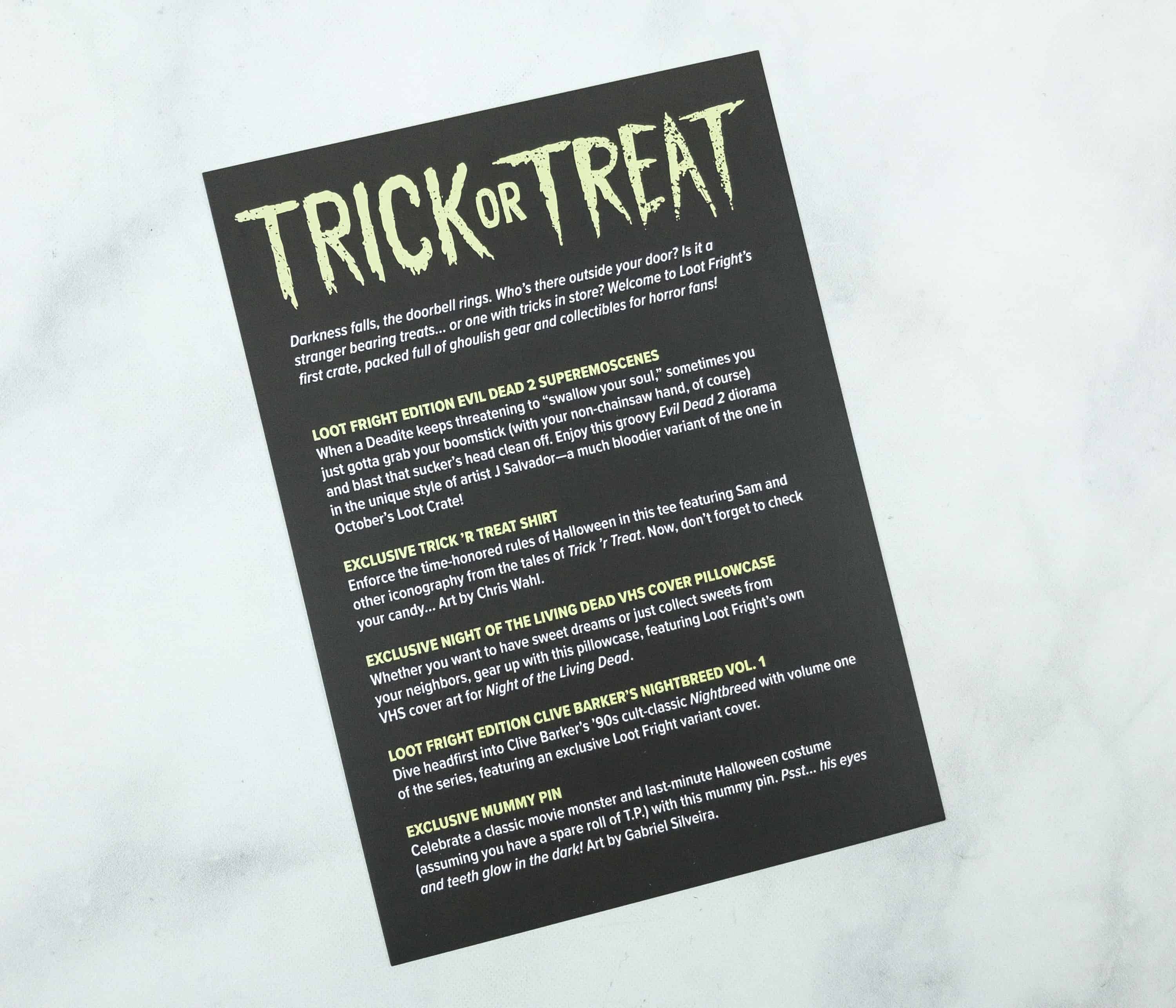 Darkness falls, the doorbell rings. Who's there outside your door? Is it a stranger bearing treats… or one with tricks in store? Welcome to Loot Fright's first crate, packed full of ghoulish gear and collectibles for horror fans!
There's a card from Crypt TV.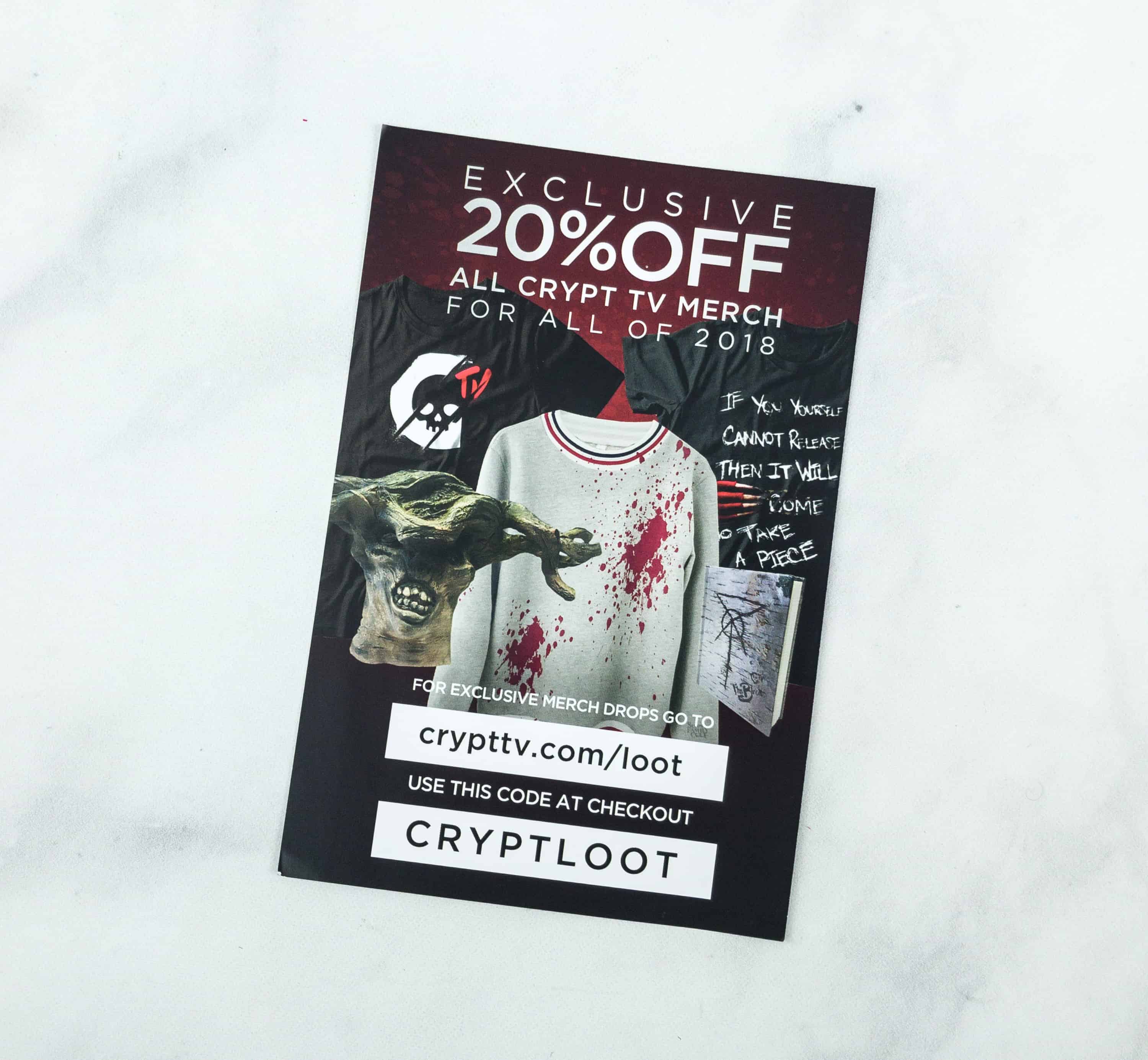 At the back, there's a 20% off coupon code which you can use when purchasing exclusive Crypt TV merchandise.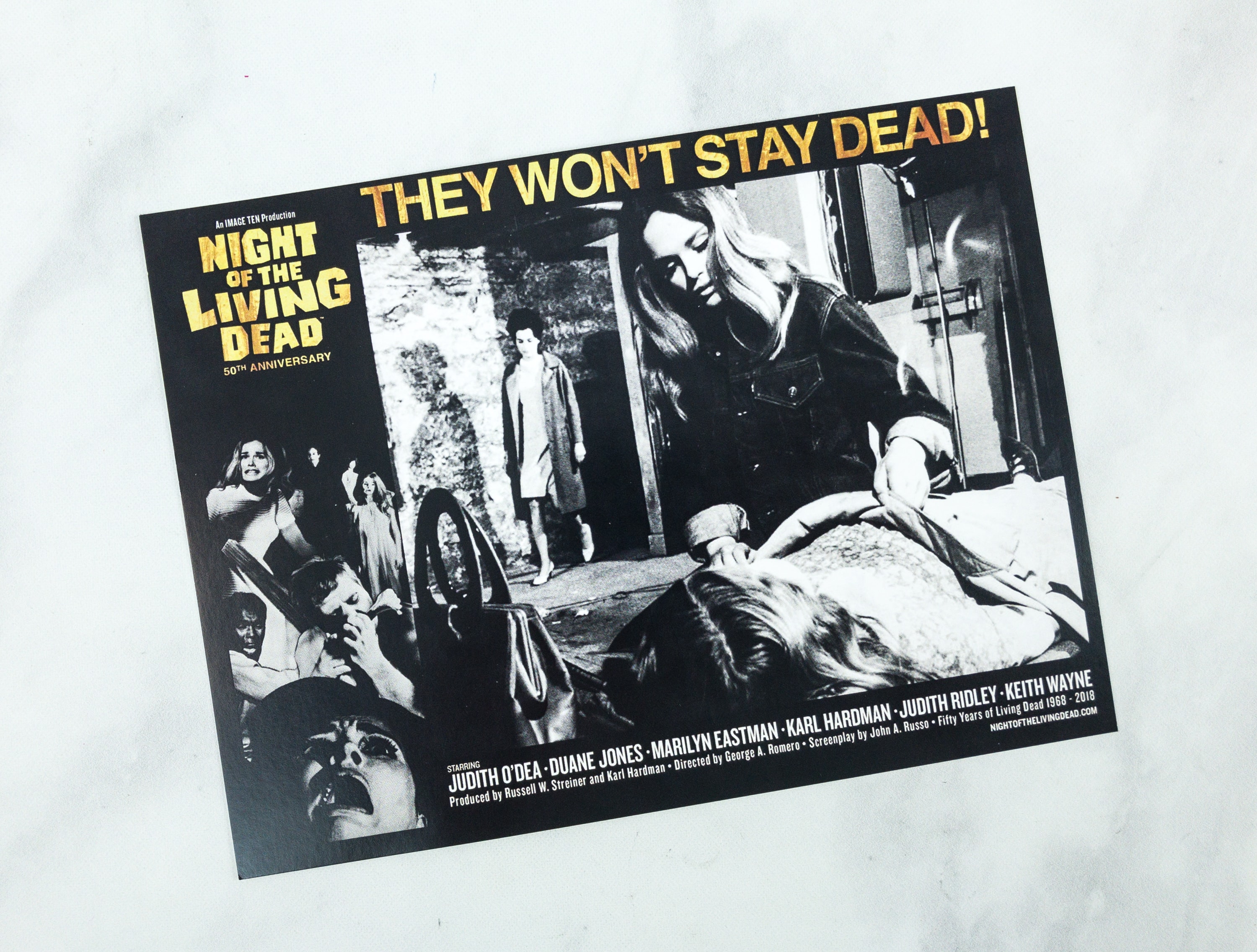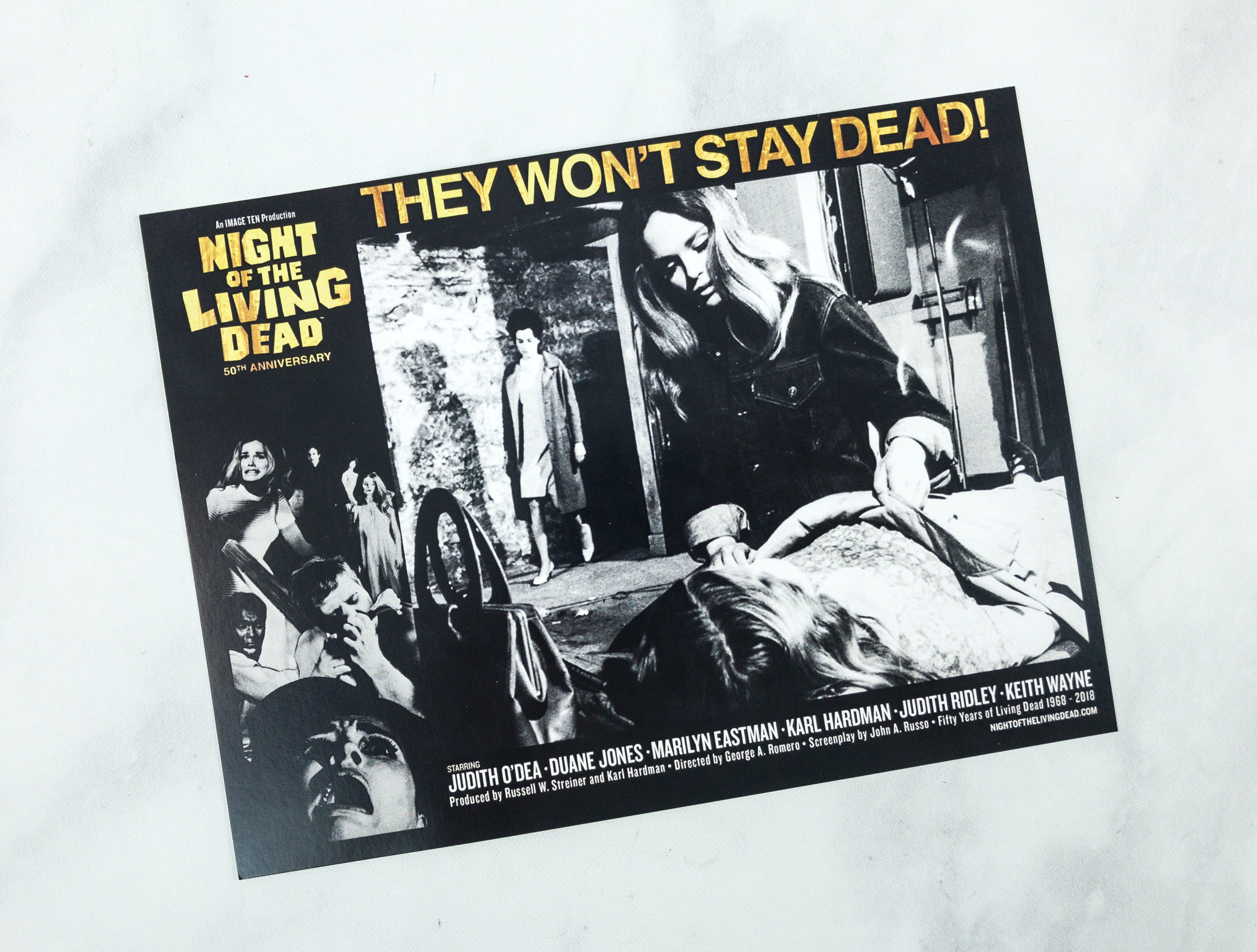 There's another card and it features the Night of the Living Dead in celebration of its 50th anniversary.
Apparently some subscribers received signed cards as a bonus for the late box, but ours was not.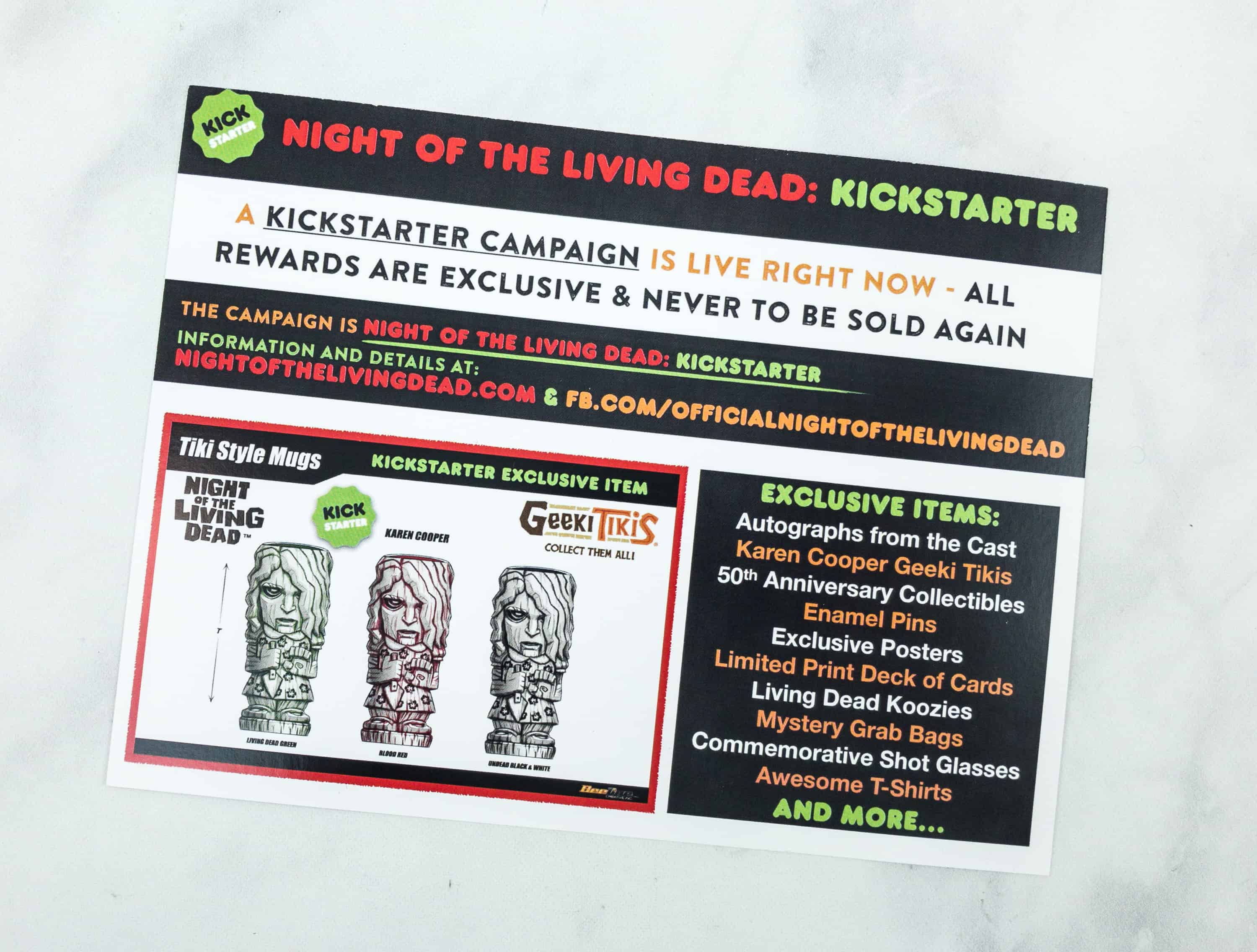 Check out all the exclusive items available for the Night of The Living Dead Kickstarter!
Everything in my September 2018 box!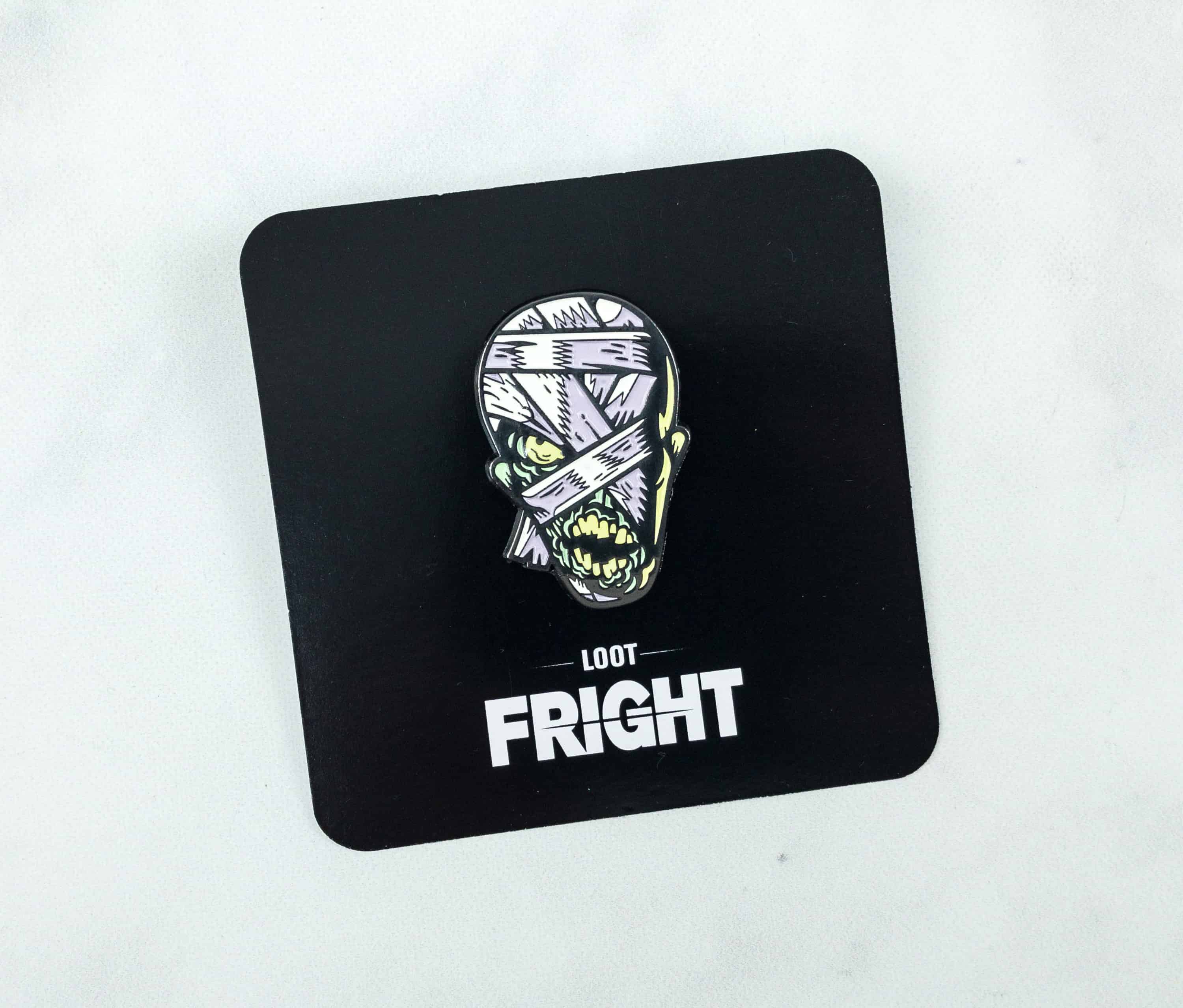 Mummy Pin. This month's featured Loot Fright pin is a mad mummy.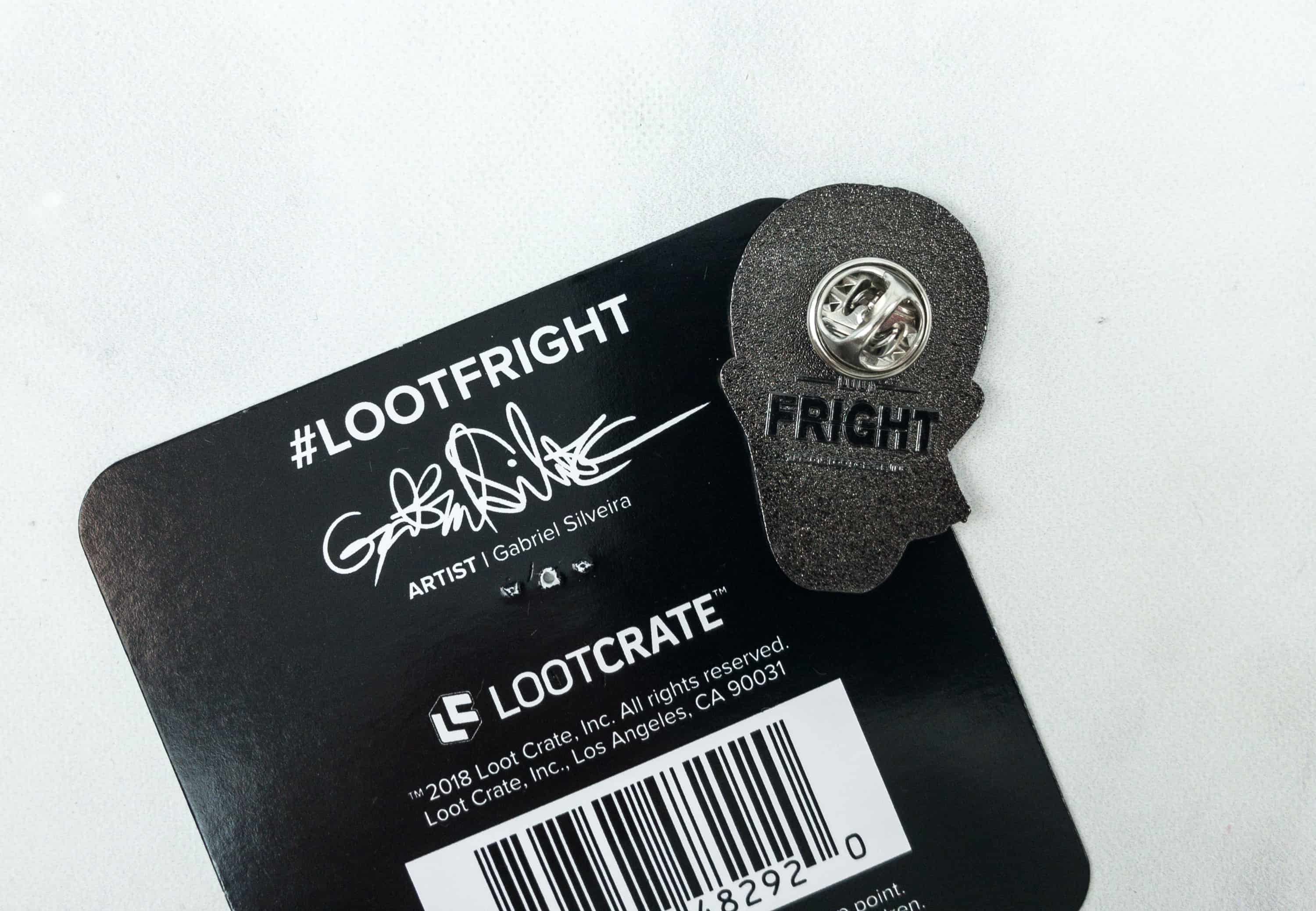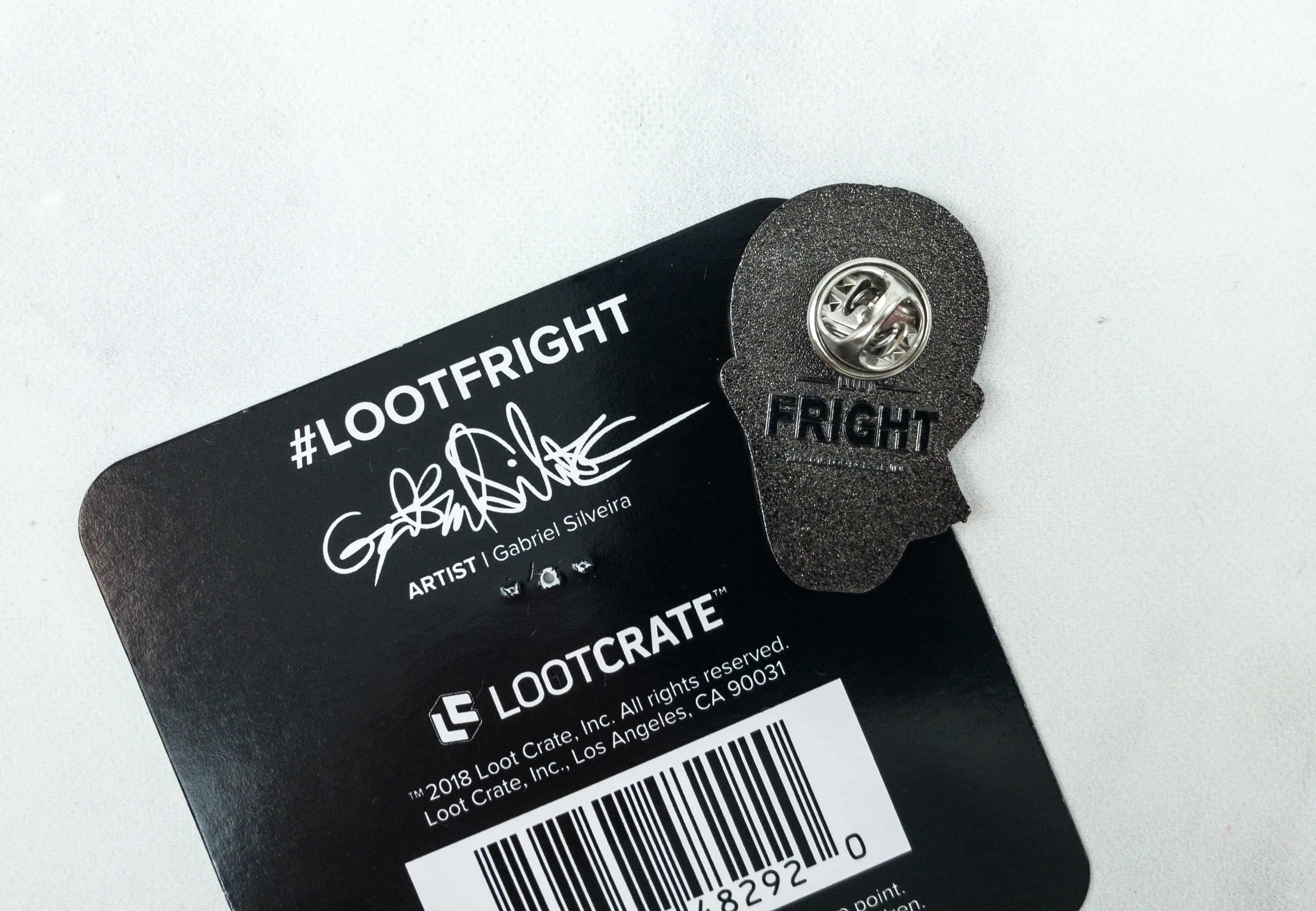 It's an exclusive pin designed by Gabriel Silveria.
The design is well detailed. It does look creepy!
Look, it glows in the dark too!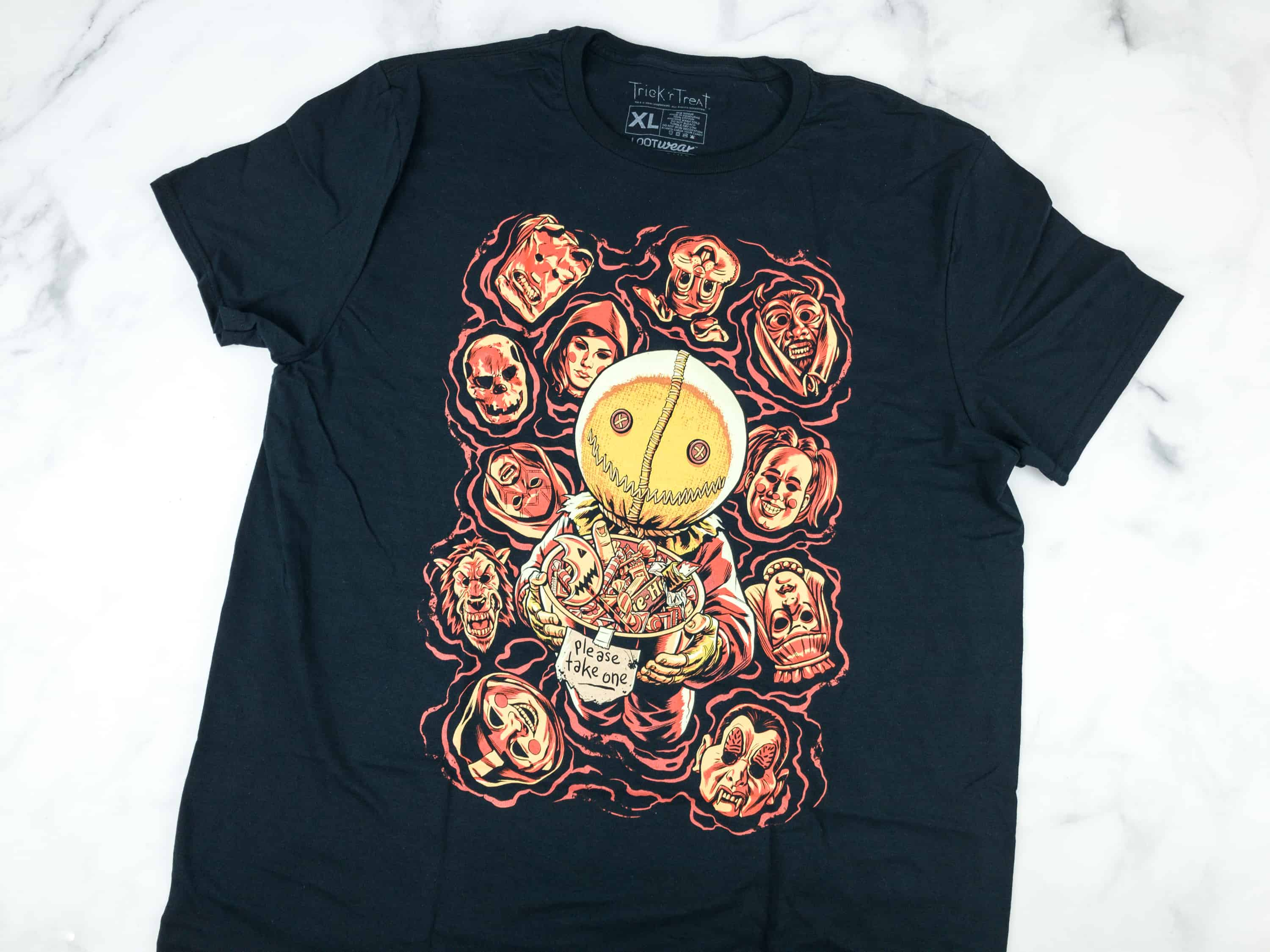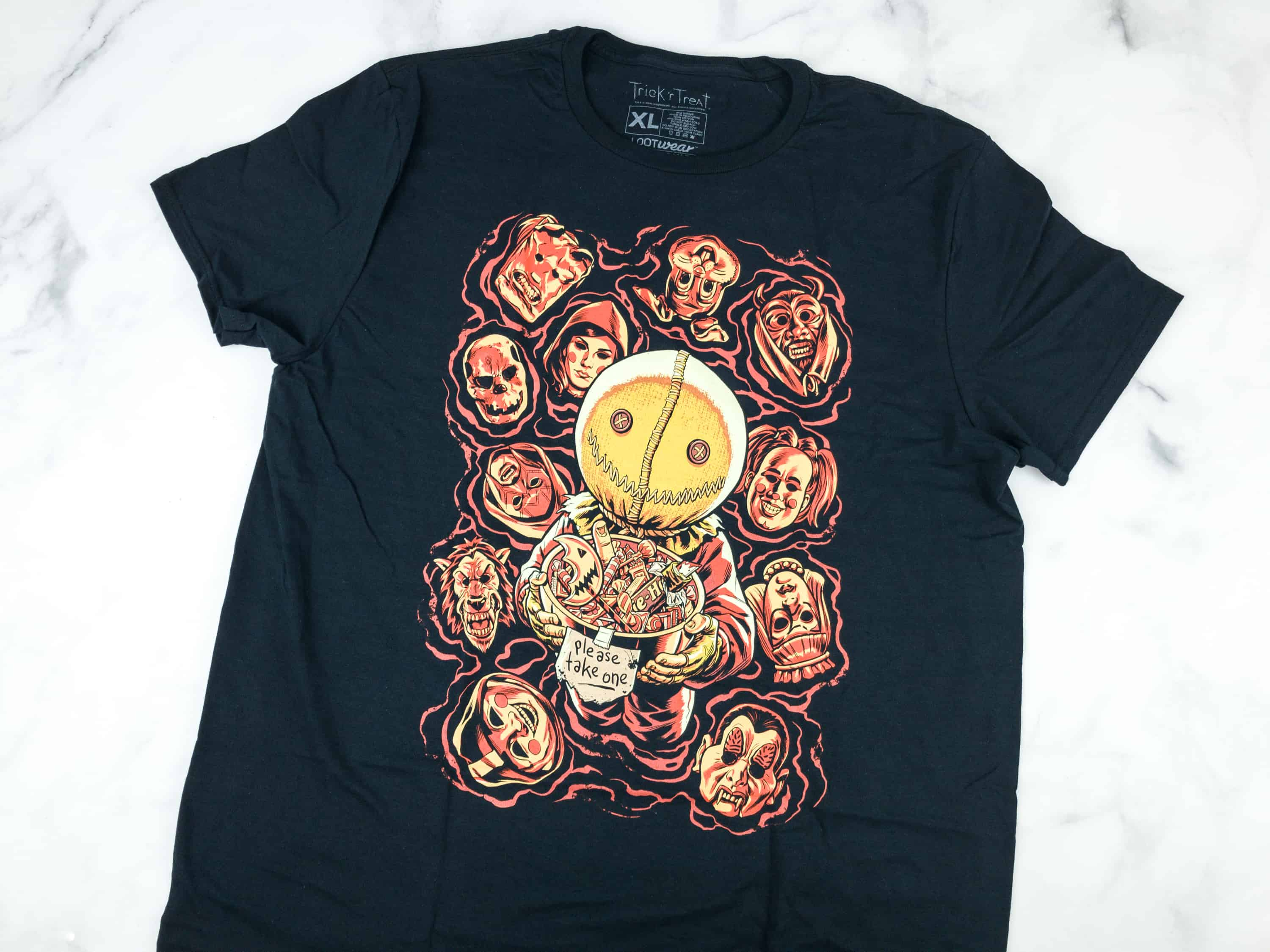 Trick 'r Treat T-Shirt. This exclusive tee from Loot Fright features Trick 'r Treat, a 2007 American horror comedy film. One of the characters is Sam, a mysterious child trick-or-treater wearing orange pajamas and a burlap sack over his head.
The shirt's design is pretty disturbing. It features Sam offering a treat while being surrounded by a number of creepy masks. Would you dare to pick one?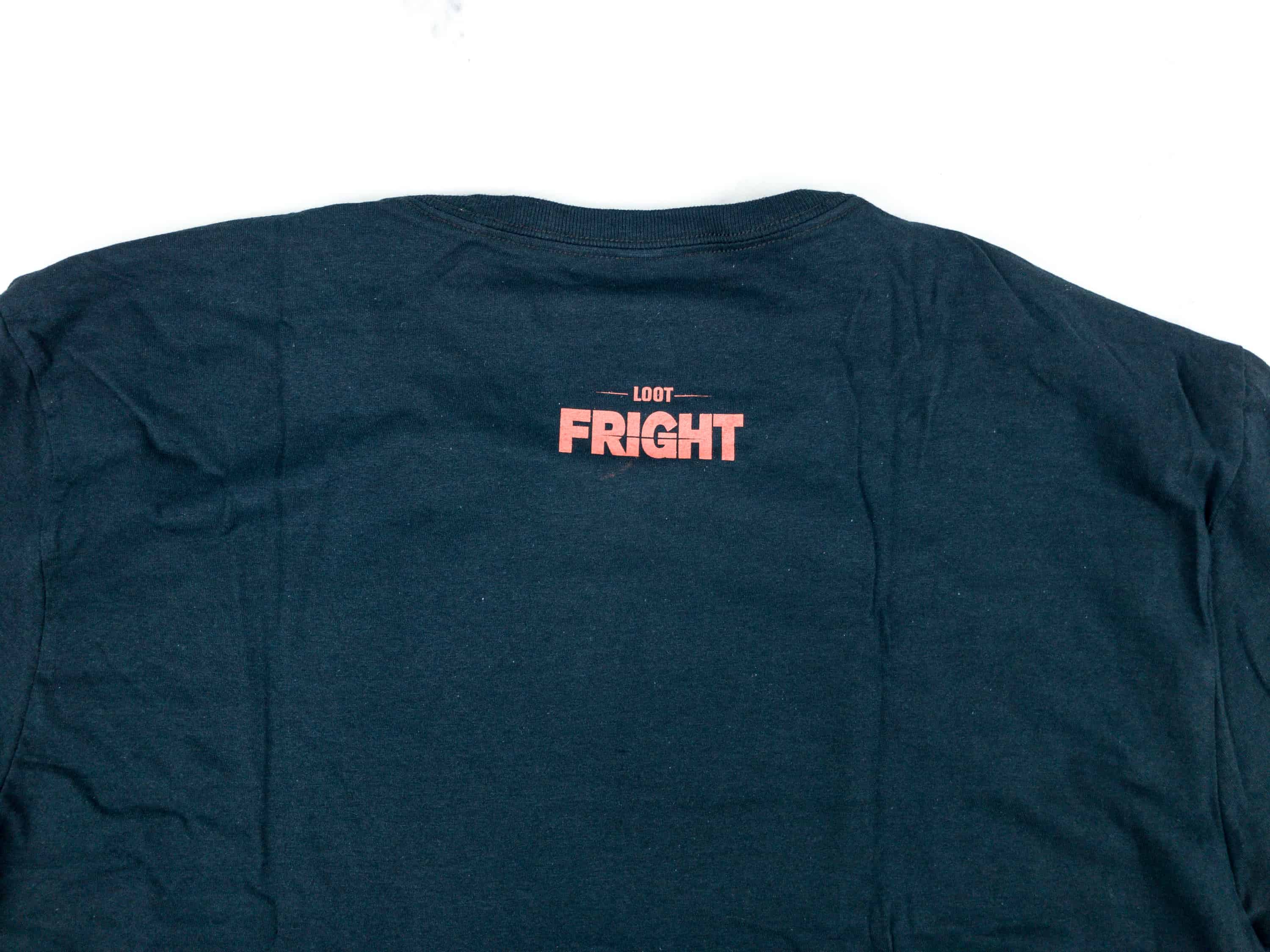 A Loot Fright logo is printed at the back of the shirt.
Loot Fright Edition Clive Barker's Nightbreed Vol. 1. The Nightbreed are a concealed tribe of monsters that are tyrannized by humanity for being different. They are normally considered freaks and they are feared, hunted, and killed in the human world. They find sanctuary with others of their kind in a place called Midian, a city below a cemetery.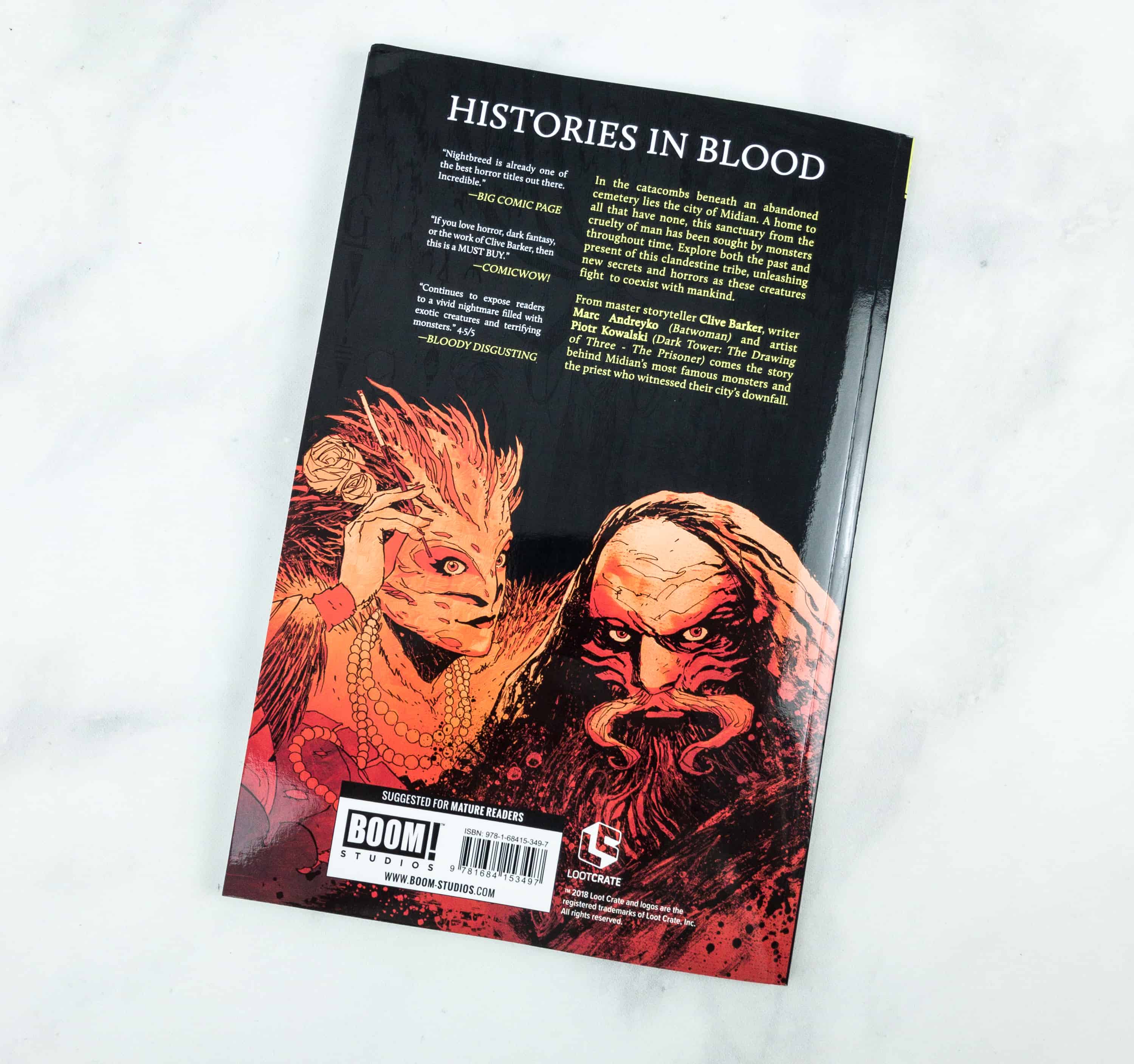 At the back of the comics are some exciting reviews about Nightbreeds. It also provides a little detail about their new found sanctuary, the city of Midian!
The pages are glossy and high-quality!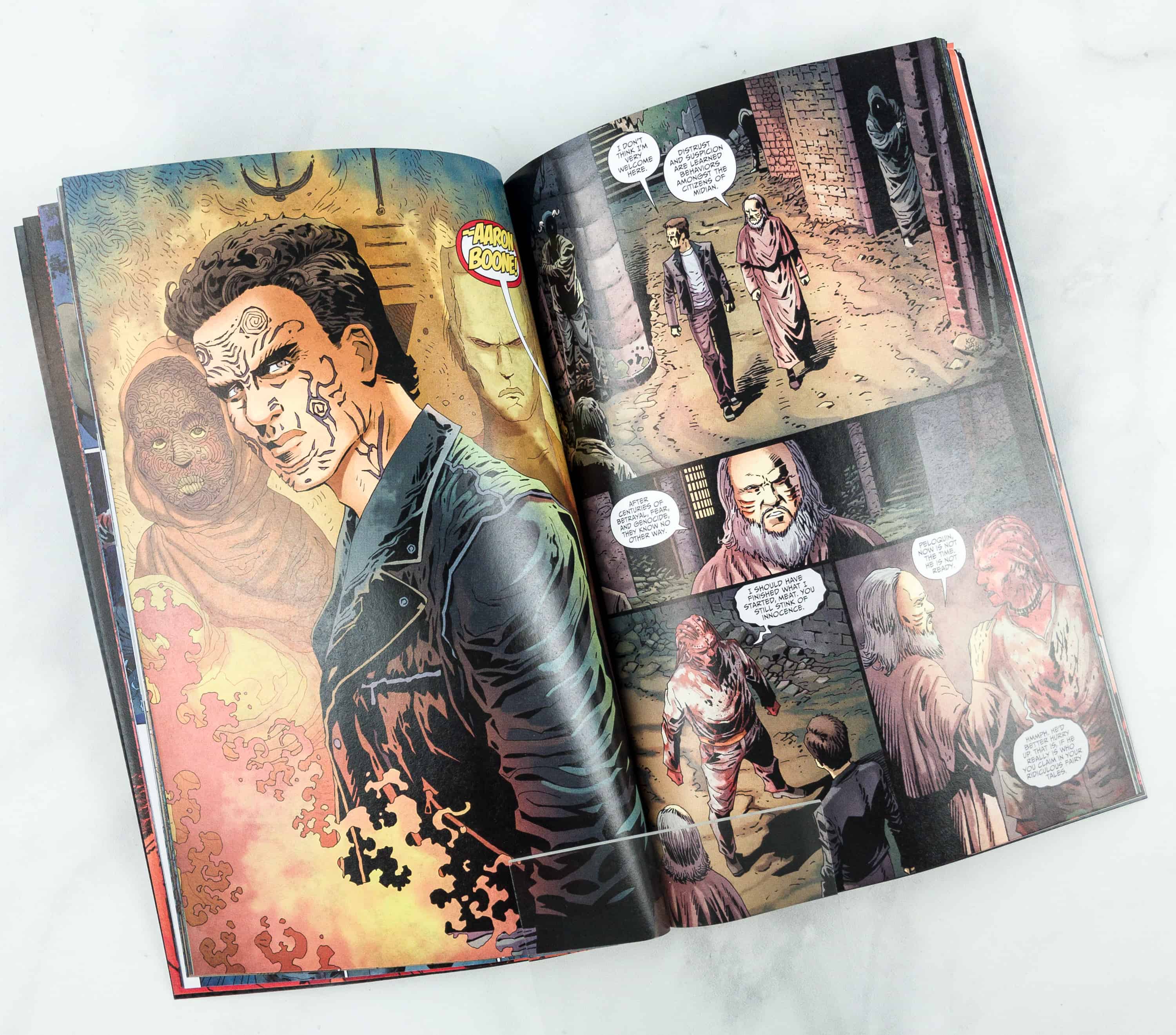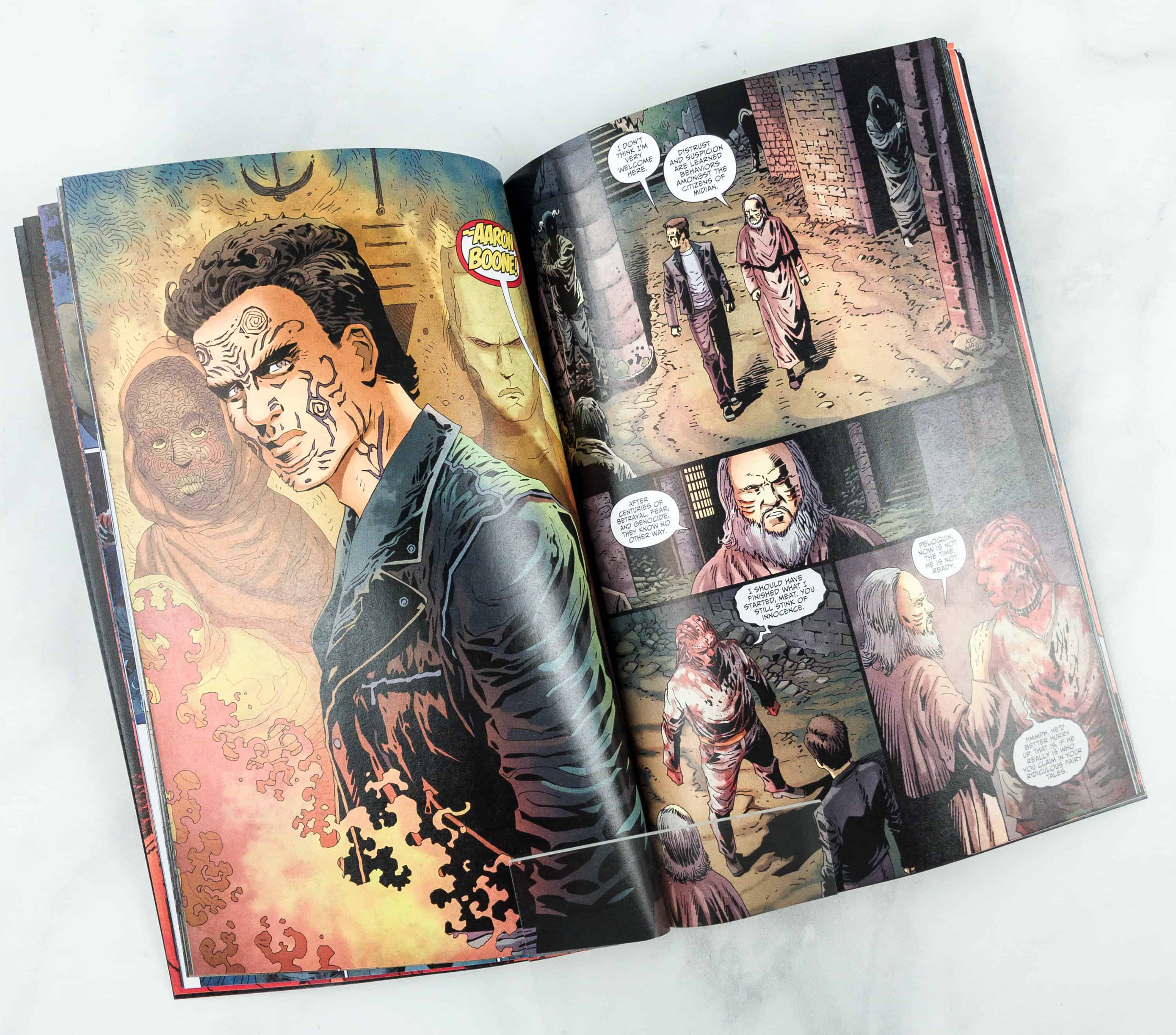 The illustrations are stunning too, it kept me hooked on the story!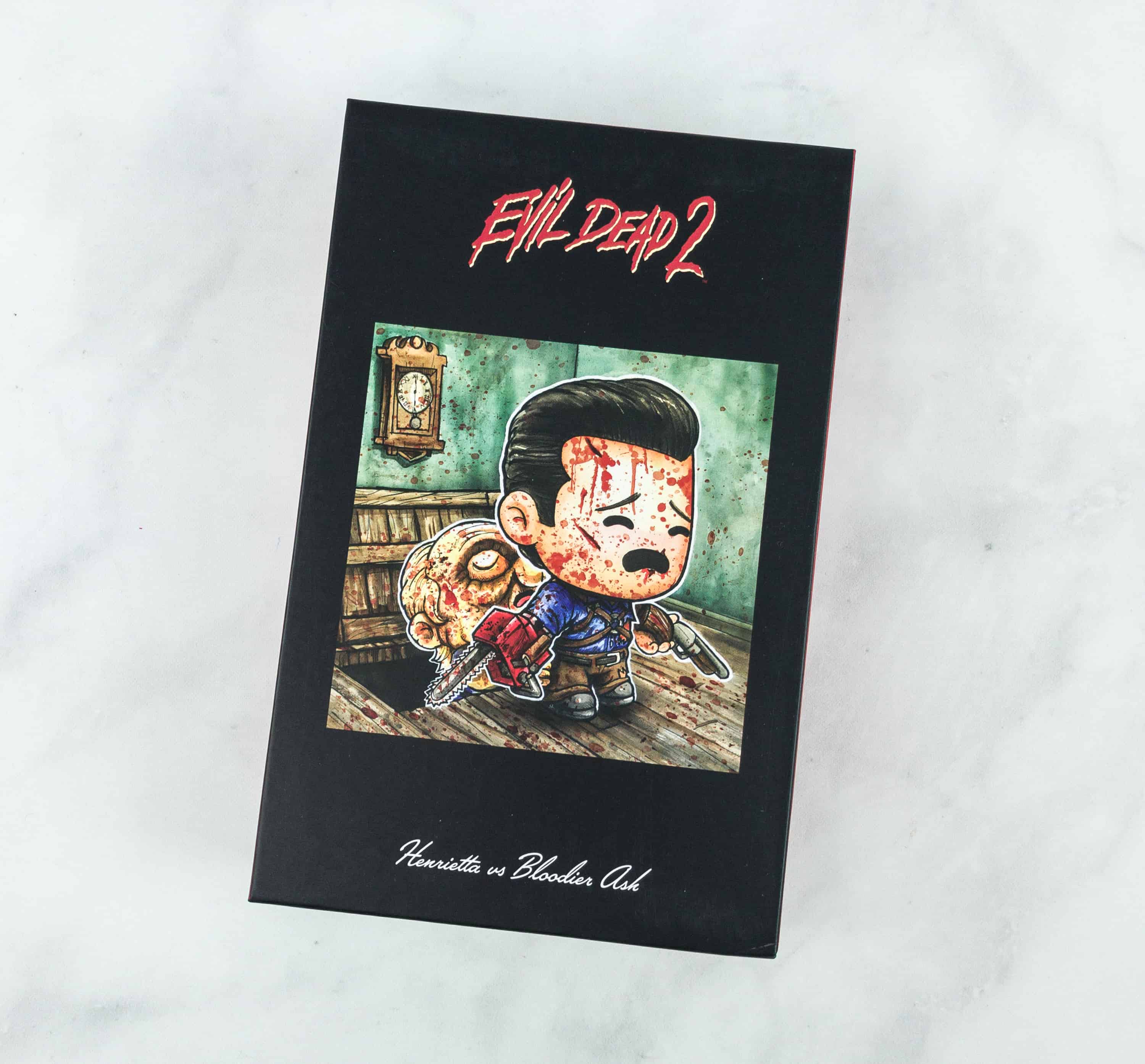 Loot Fright Edition Evil Dead 2 Superemoscenes. Evil Dead II is an American comedy horror film, and a parody of The Evil Dead. It's a story about the adventure of Ash and his girlfriend while they are in a vacation, as they find themselves in an abandoned cabin in the woods, and accidentally unleased the Demon who killed and possessed Linda into a deadite!
This exclusive figure rendition of a scene from the classic Evil Dead II was made by Loot Crate in collaboration with J. Salvador.
Everything inside the box: two figures, a base, and a wall.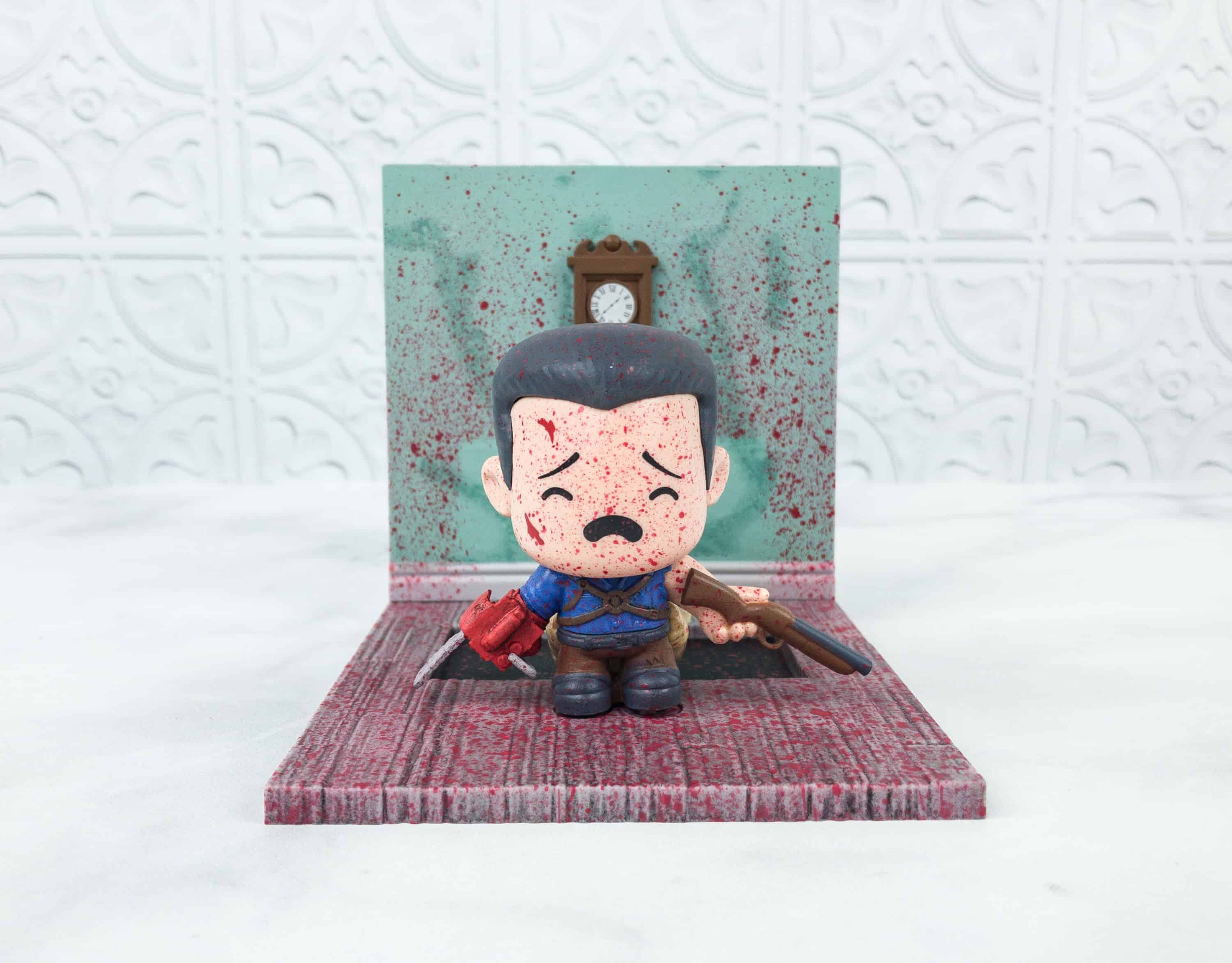 Blood is all over the place. Check out how scared Ash is while handling a chainsaw and a shotgun on each arm!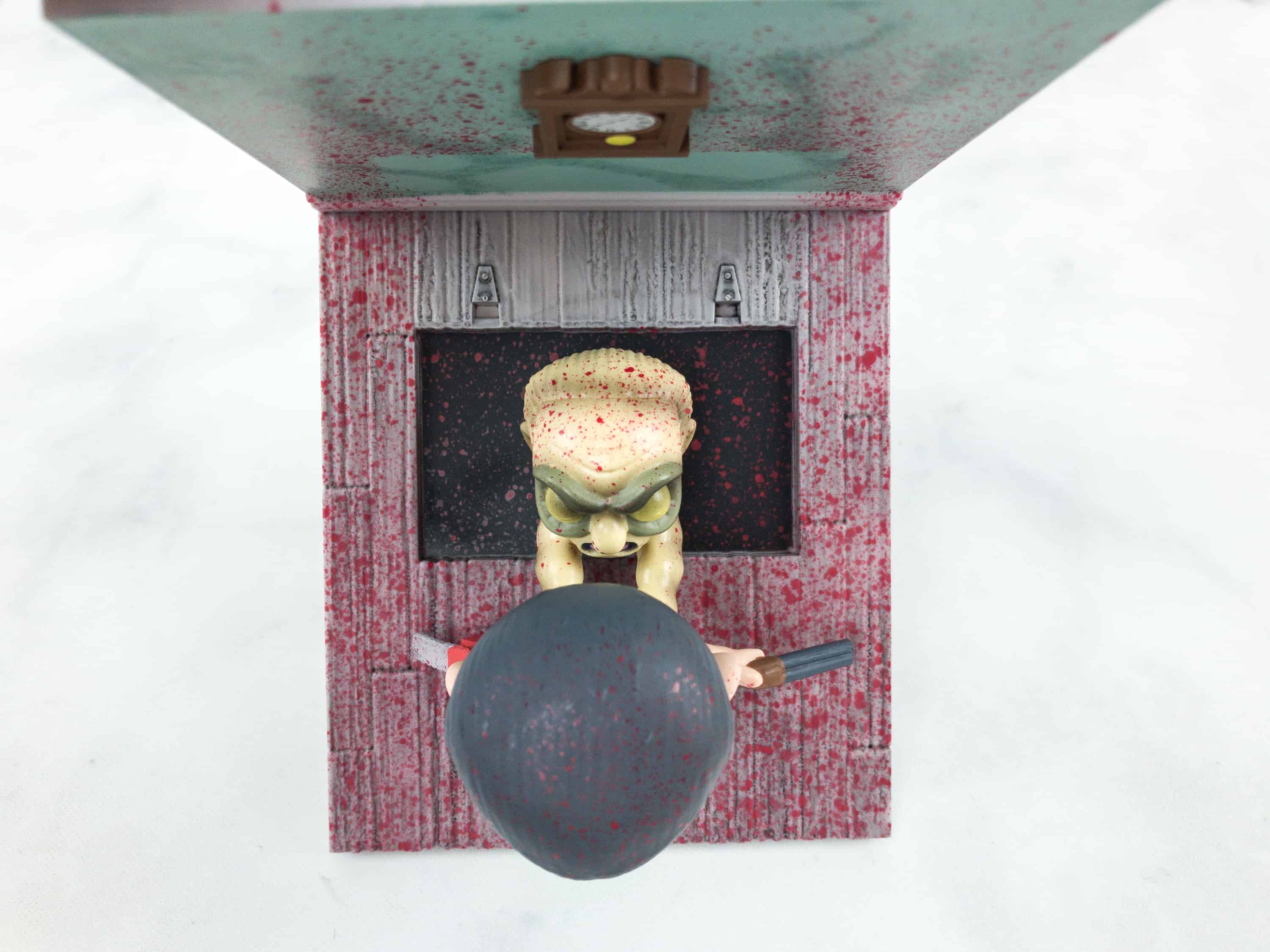 Oops! The Kandarian Demon at the back! Now I know why Ash has such worrisome face.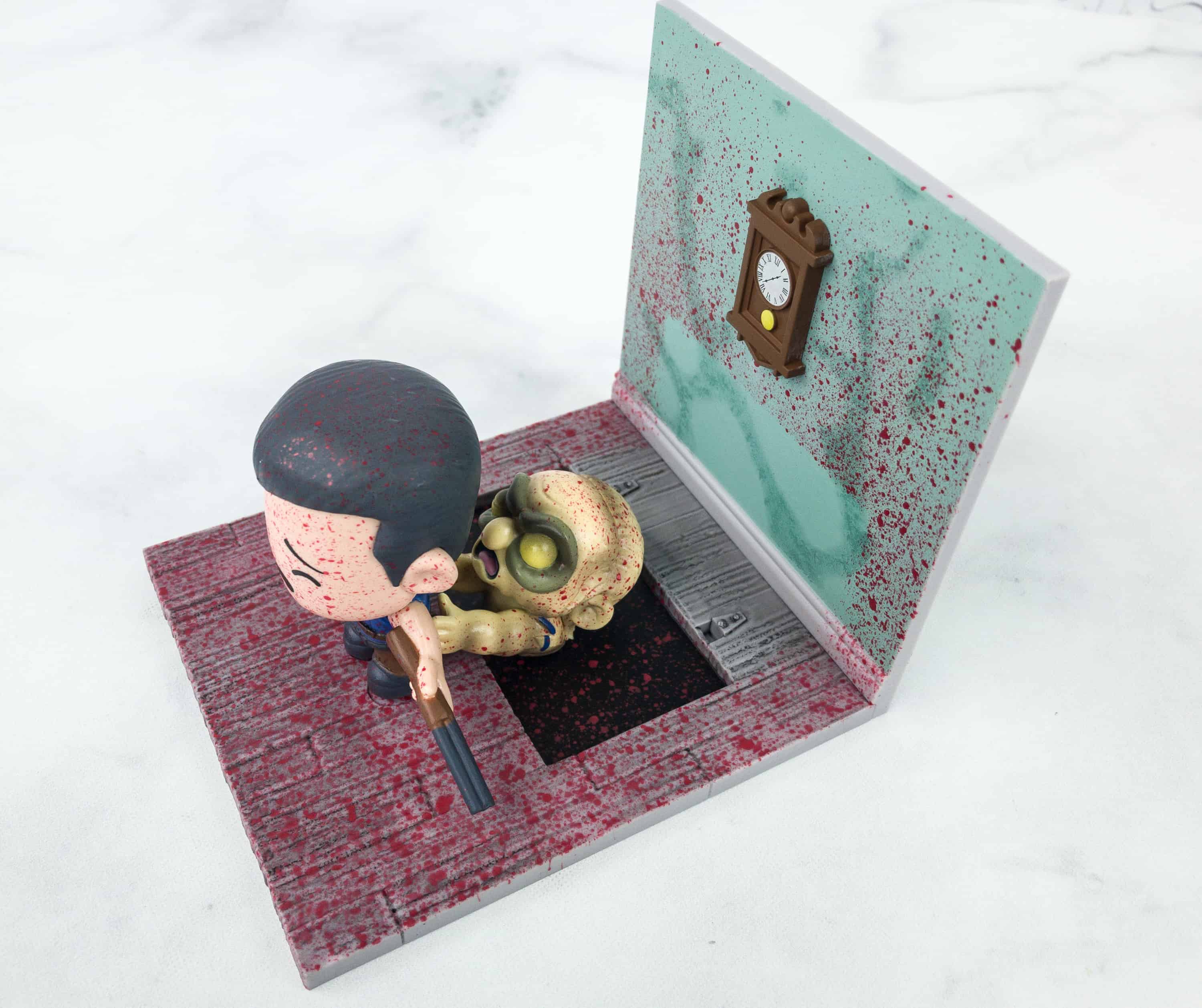 It seems like the demon is trying to pull Ash down to bring him to hell.
You can probably tell something is missing here – a door! According to Loot Crate's response to our inquiry, a replacement item is now on its way.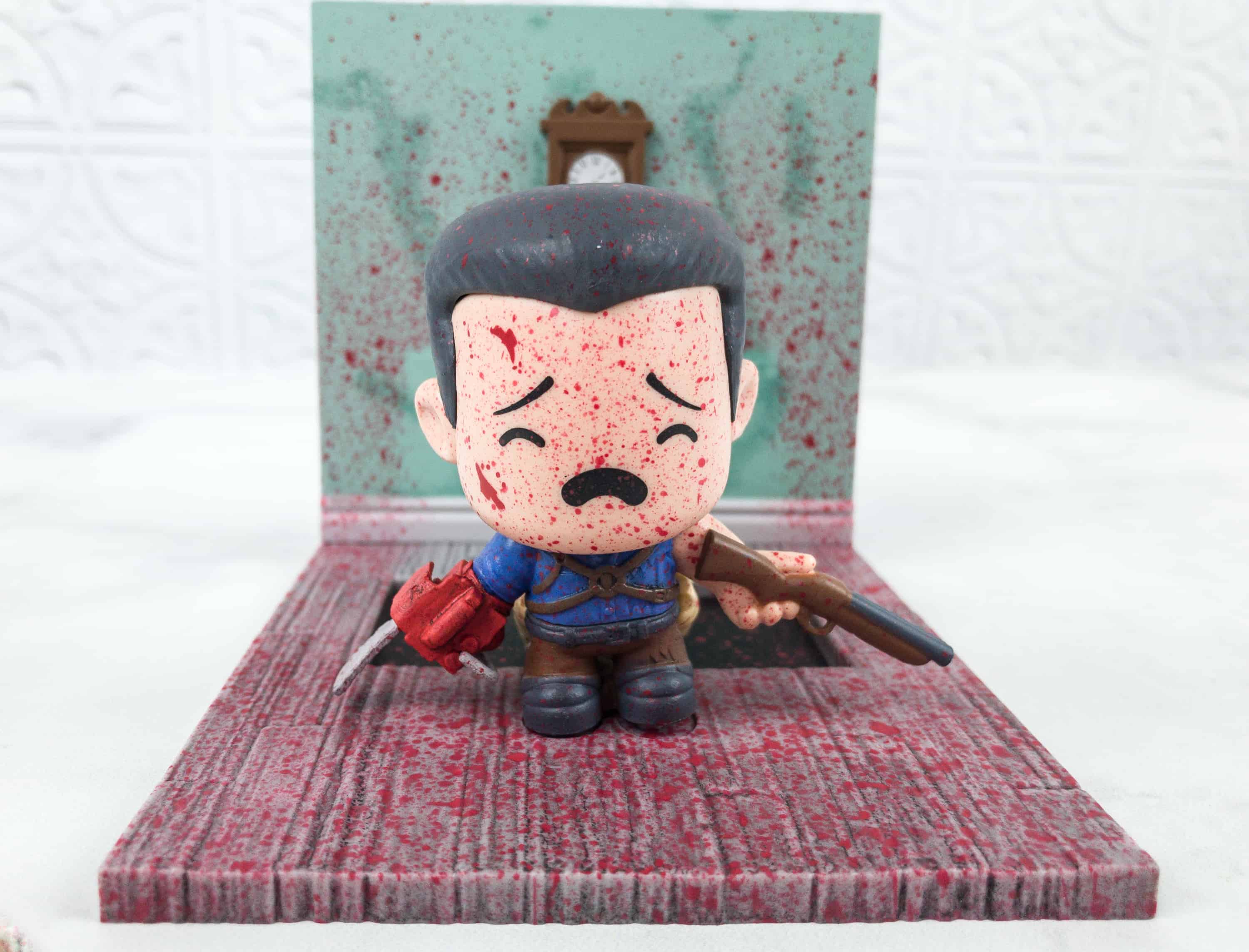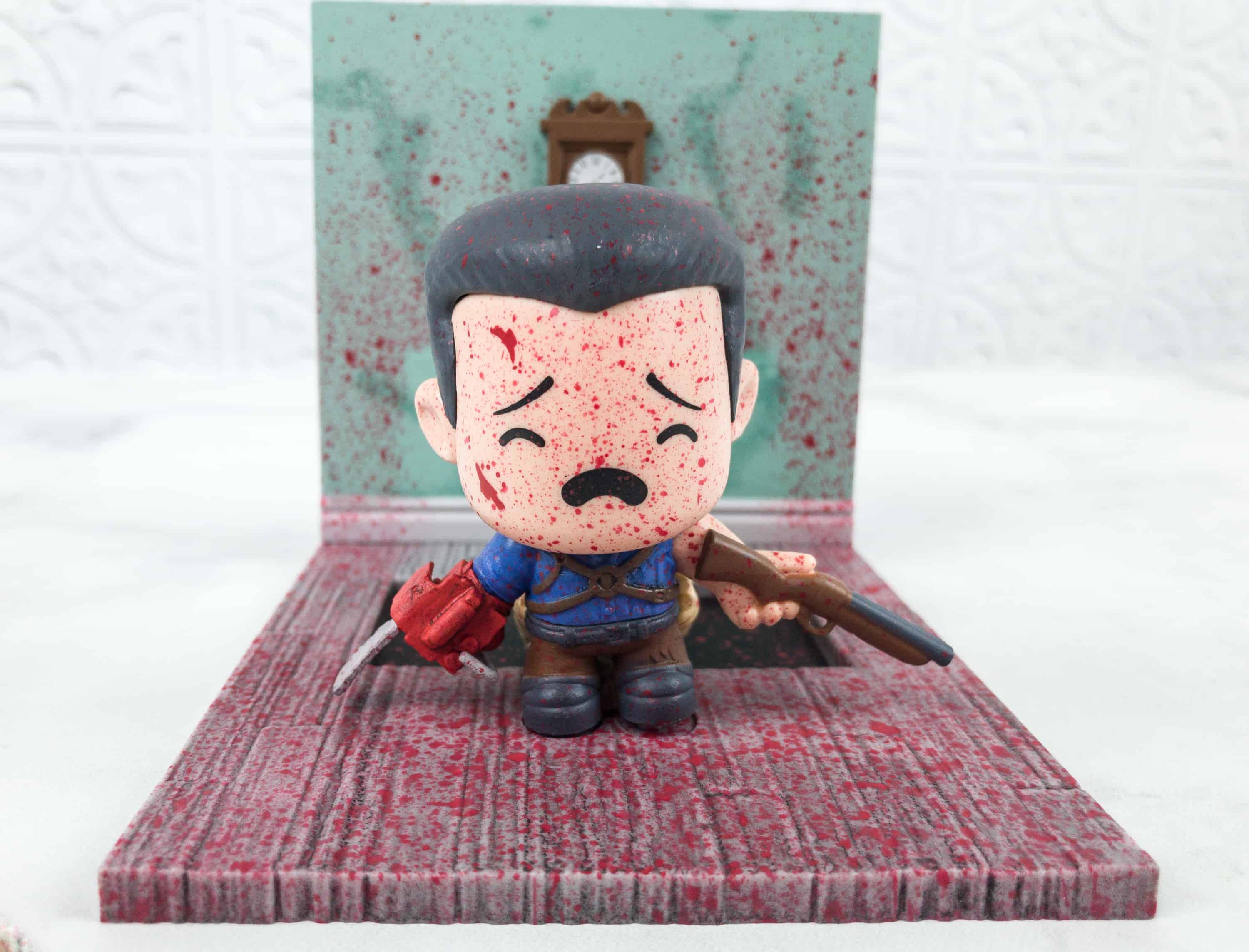 It's a total bloodbath, much bloodier than the October Loot Crate version, which was the same except for all the blood. Creepy!
Night Of The Living Dead VHS Cover Pillowcase. I don't know if I will use this pillowcase inside my room, 'cause it just scares the hell out of me. The girl's stare is so creepy! Great horror item though!
This month's Loot Fright is full of creepy items from different horror film franchises and characters. From the pin to pillow case, they are all so terrifying! My favorite item in this month's box is the Trick r' Treat shirt, its design is amazingly good and I find its story quite interesting. The pillow case is pretty good too, I guess it'll be a great gift. All in all, I'm really satisfied with my first Loot Fright box, and I'm looking forward to more scary items in my next boxes!
However… this was the September box and arrived on October 31 after multiple delays, and I am sure many subscribers received theirs after Halloween. With a 8 month sales period, Loot Crate should have been able to push this one out weeks in advance of Halloween! The shipping delays are disappointing.
What do you think of the Loot Fright box?