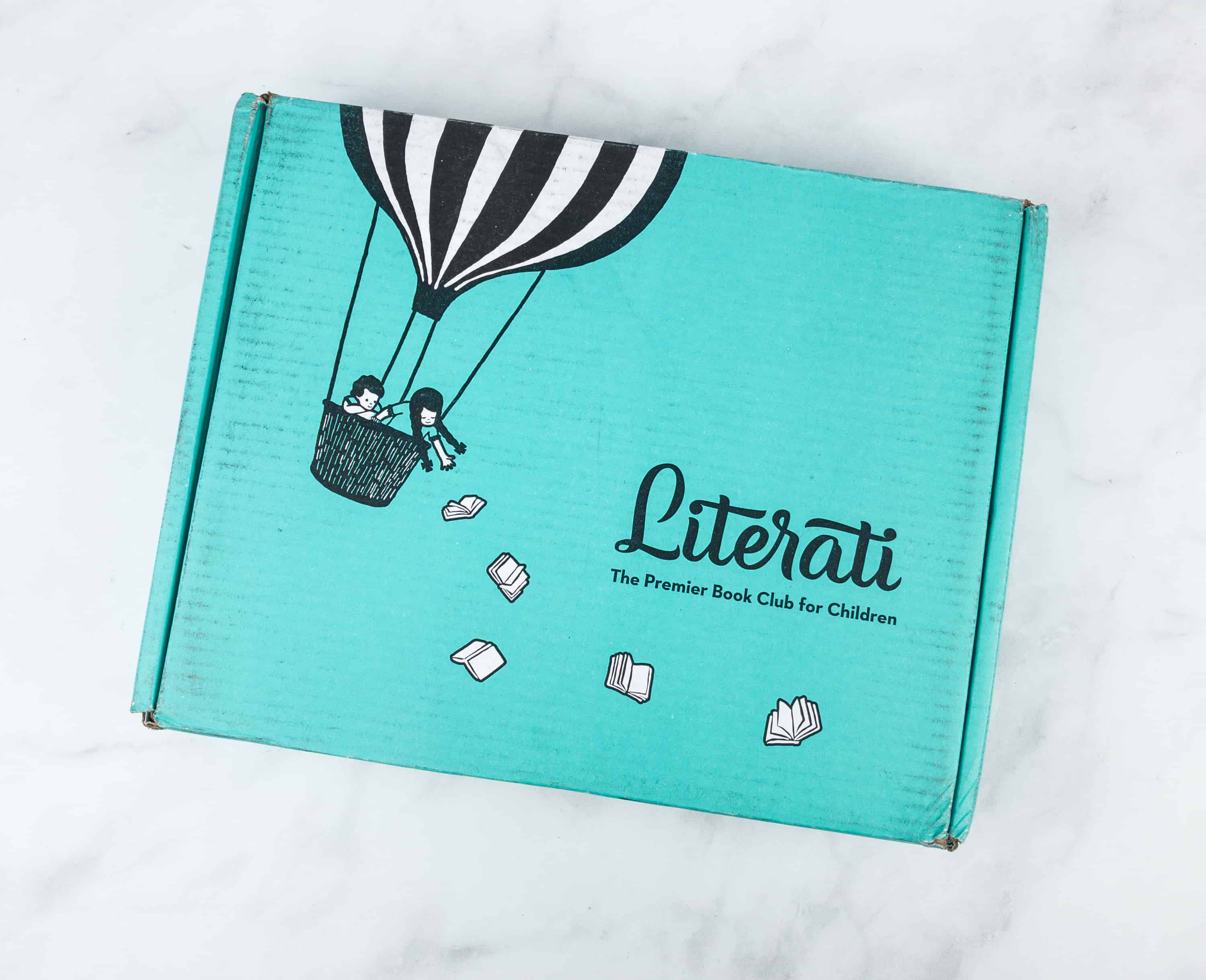 Literati is a monthly book subscription box for children that works similar to Stitch Fix. For a monthly fee of $9.95, you'll receive 5 books to try out for a week. You can purchase the ones you love and return the rest (in totally new condition) in the enclosed prepaid mailer (shipping is free in both directions).
You can get 5% off when you decide to keep all the books! There are also categories for each age bracket: Club Neo is for newborn to 1 year; Club Sprout is for children ages 2-3; Club Nova is for kids 4-6, and Club Sage is for those 7-8 years old.
This is a review of the Club Sage box. 
There are lots of books in store for us!
There's also a padded mailer if you want to return some of the books. You can also return your own gently read books (up to five total in the mailer) for donation.
DEAL: Get $25 in account credit to put towards books when you sign up! USE THIS LINK to get the deal.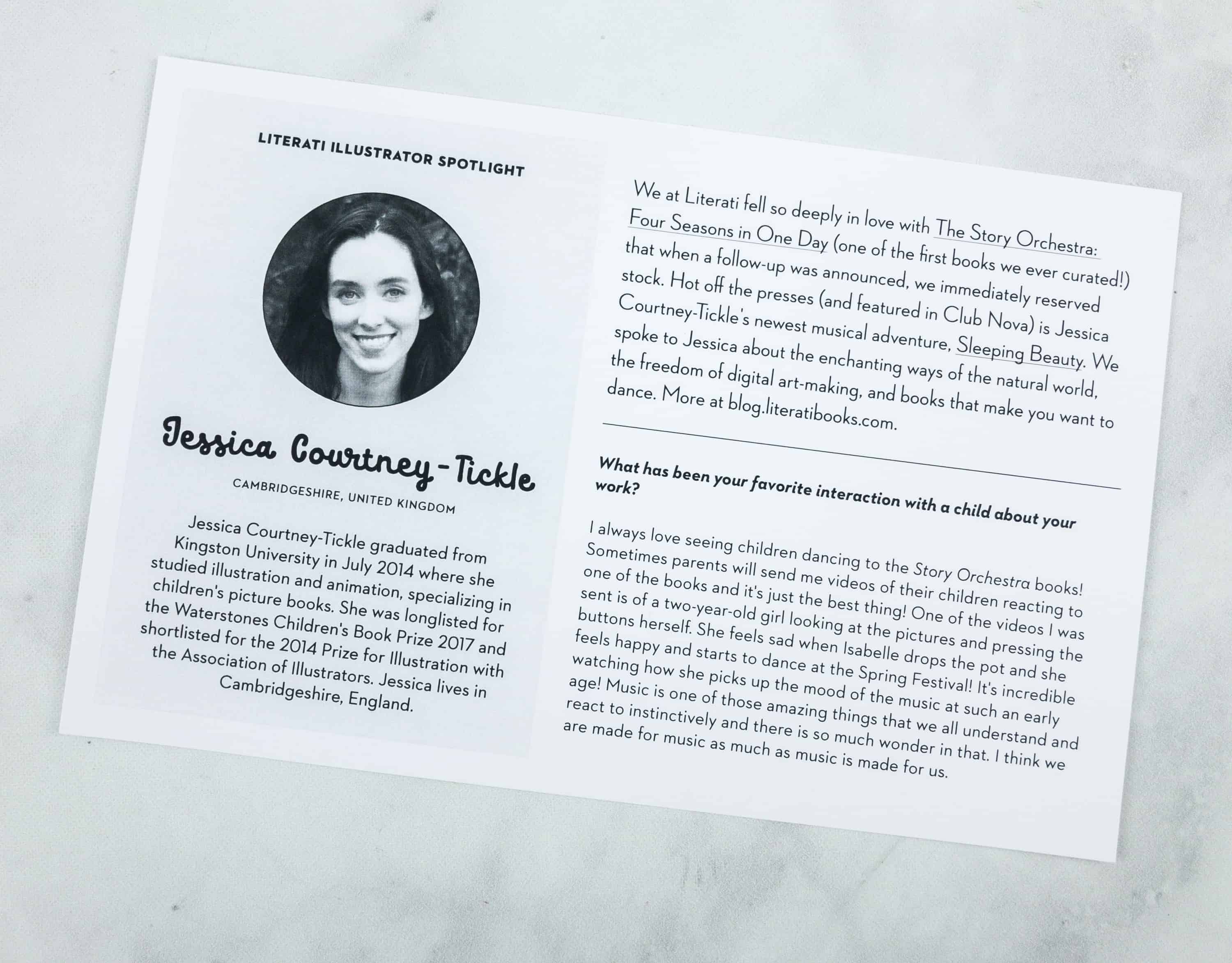 The featured illustrator creates new artwork for the monthly themes. This month's illustrator is Jessica Courtney-Tickle.
A full-size print comes with the box, along with free shipping. Although I don't love that the fee doesn't apply to a full box purchase, this makes it more worth it.
They included a sheet to help us label the books, and let others know that they're ours when we decide to keep them. This month, it features members of an Orchestra and music!
The information sheet lists the titles with a brief description for each.
There's also a listing of the book prices. If you decide to keep everything, you'll get 5% off. The subscription has a $9.95 non-refundable fee. According to Literati "it covers shipping both ways, allows the curators to invite a new world-renowned illustrator each month to draw personalized bookplates and a unique print for members, and covers other themed surprises that are included in the box." Since the print is now full size and high quality, we are digging that change. It includes the shipping back and forth too.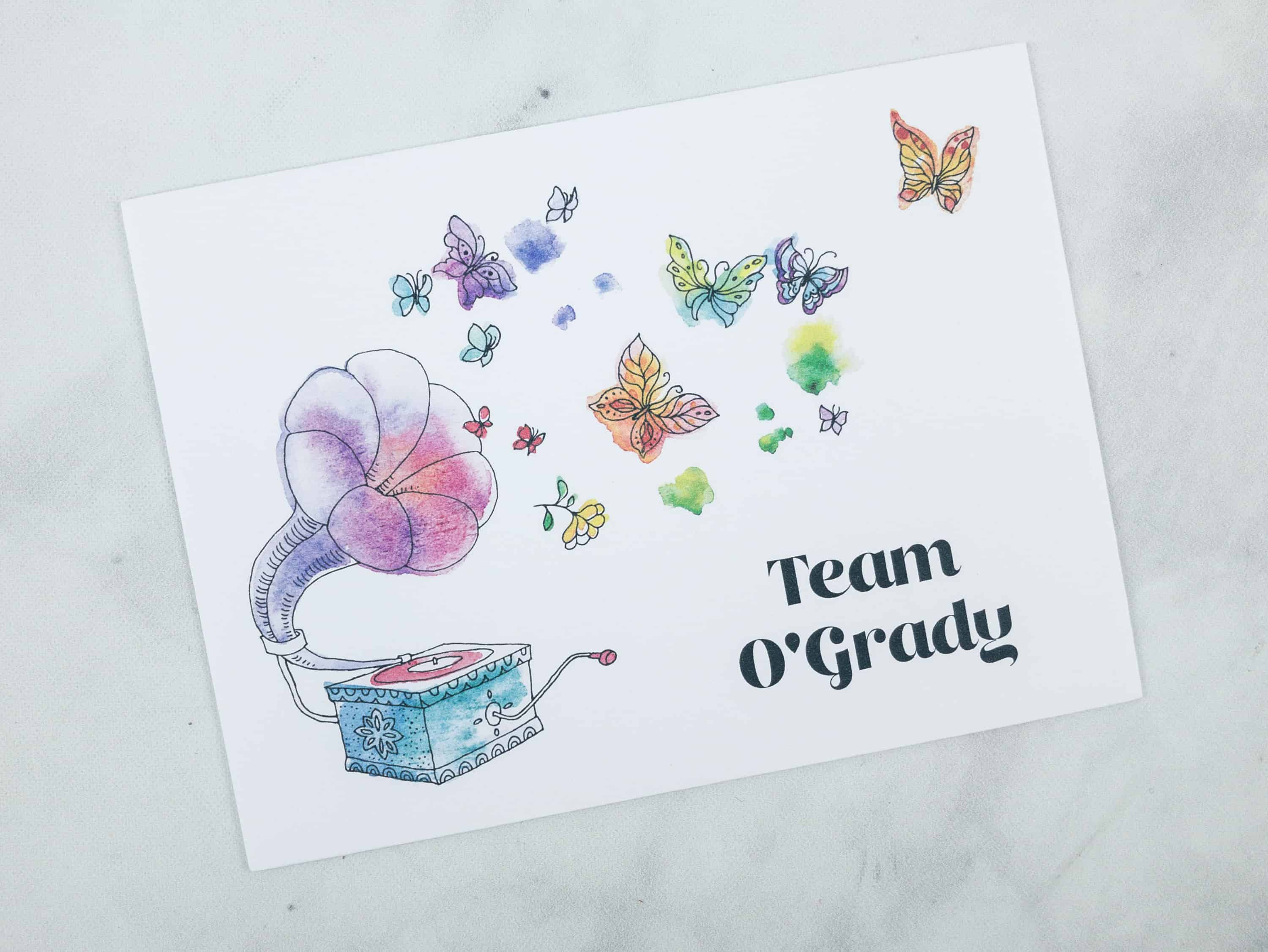 There's also a personalized card and note from Literati.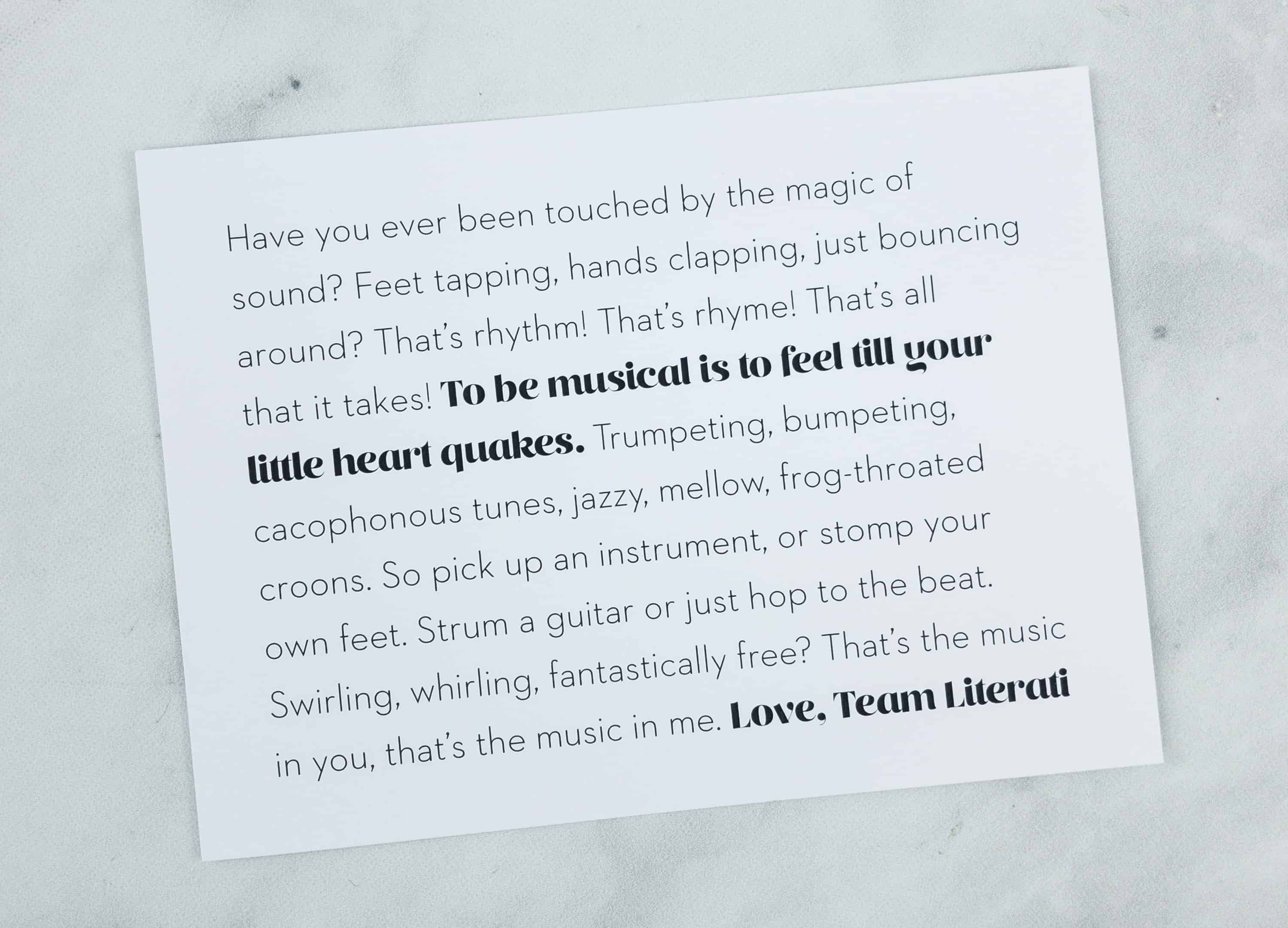 To be musical is to feel till your little heart quakes.
Music is indeed universal.
The box has a plastic pink flute! How cute!
The interiors in the image come straight out of a fantasy!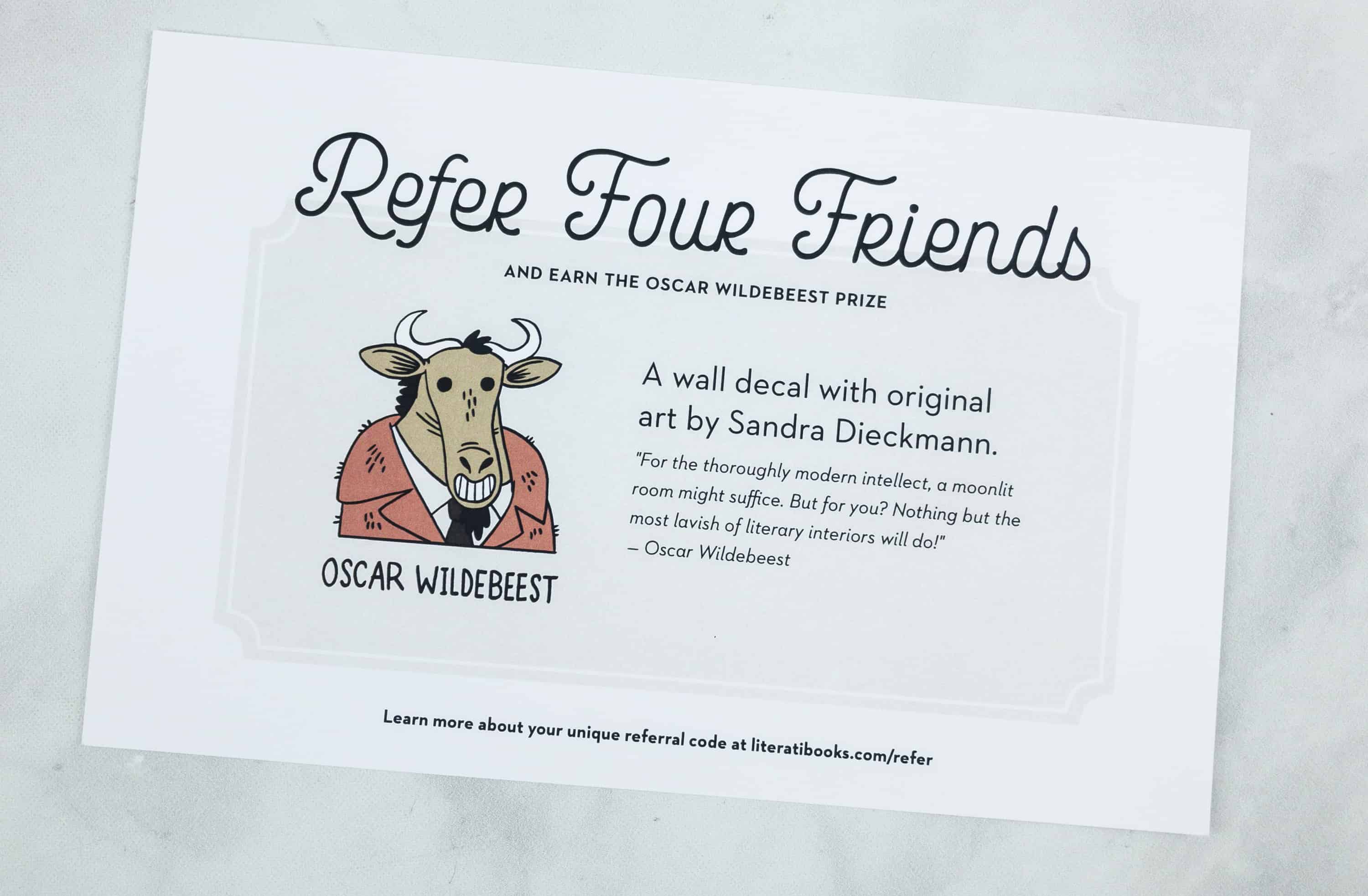 If you're able to refer a friend, you'll get the super readerly, Oscar Wildebeest prize!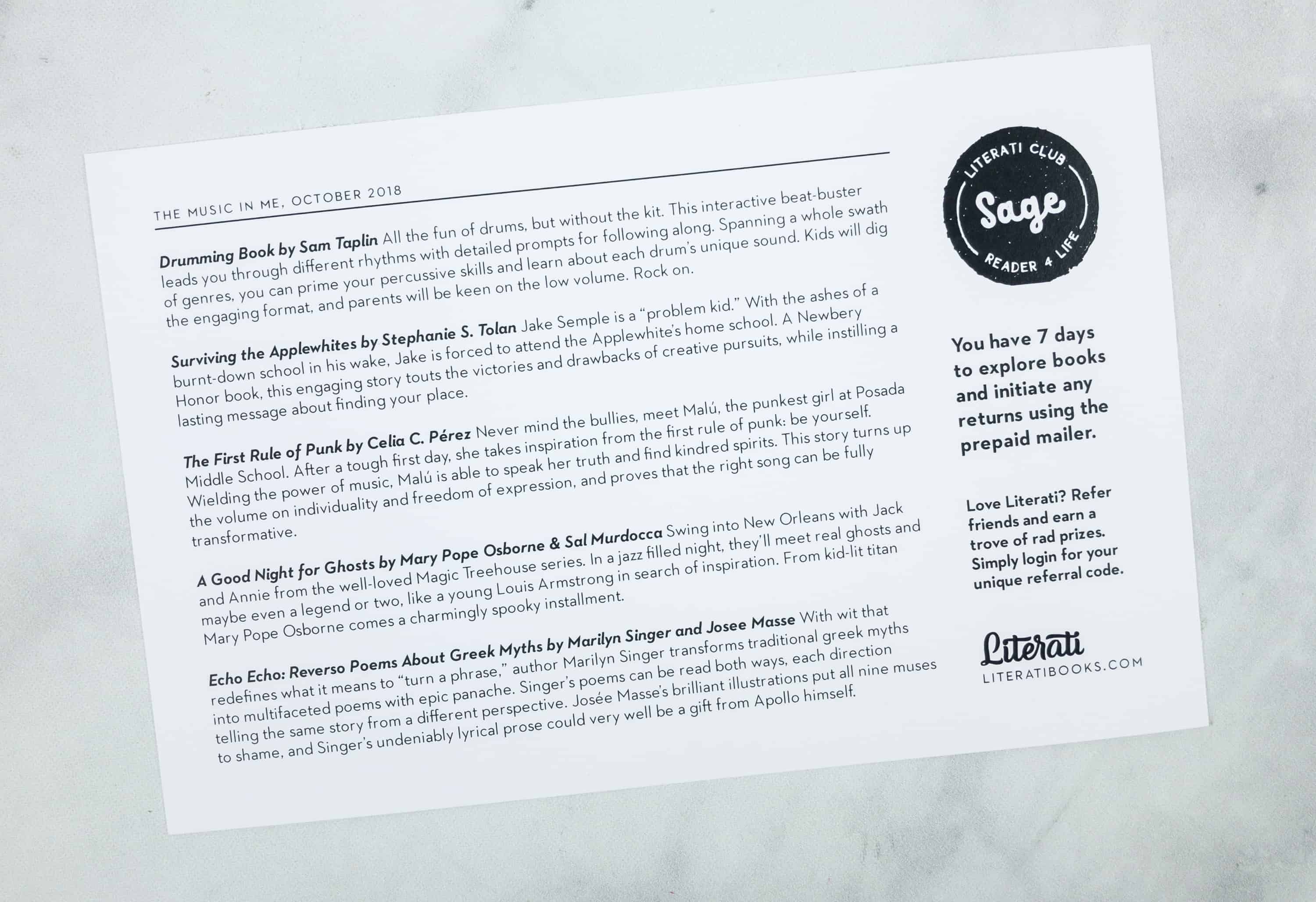 It's an info card about the 5 books sent to us for Club Sage for kids aged 7-8 years old.
Everything in the box!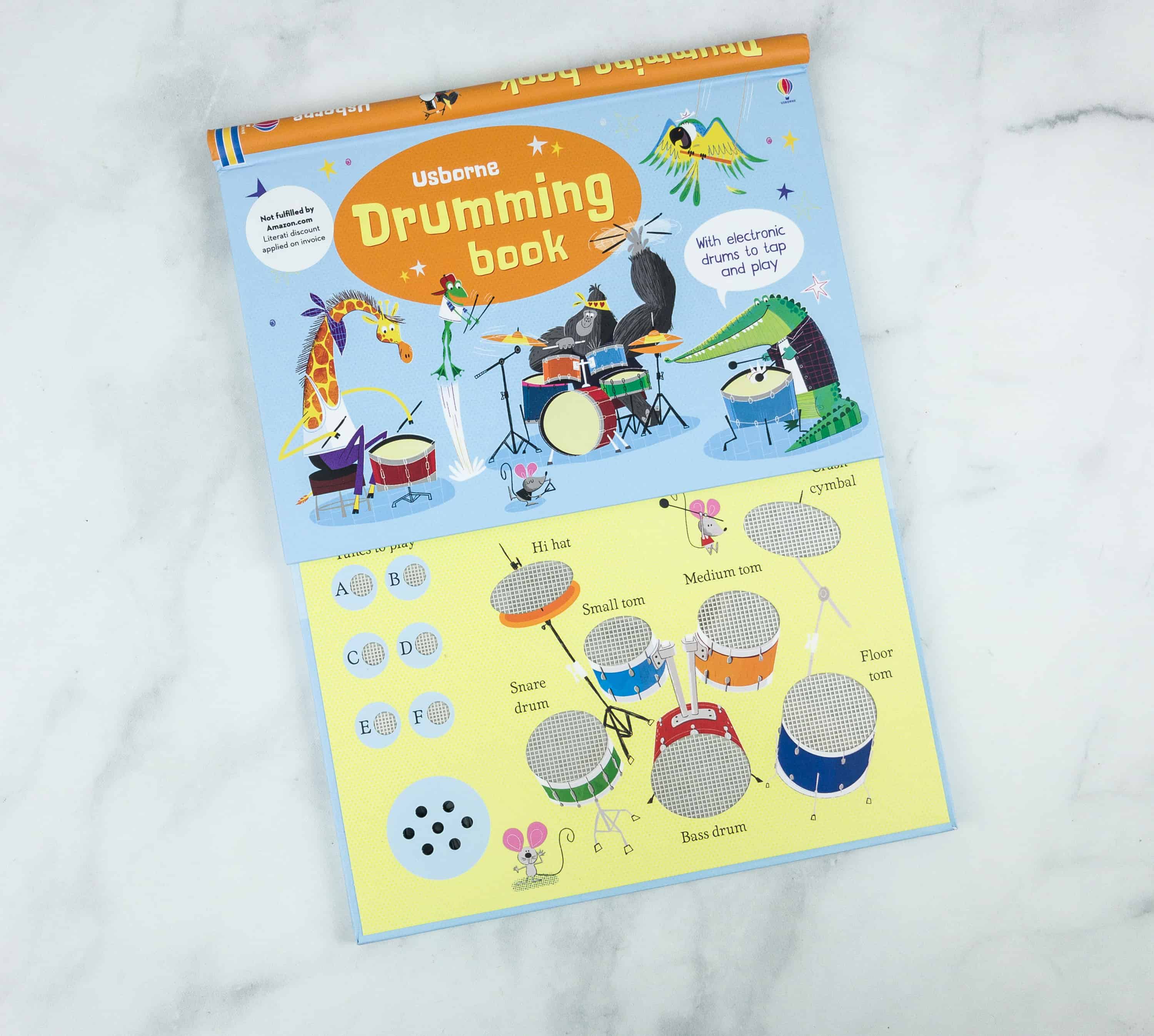 Usborne Children's Books Drumming Book ($24.49) The best and quick way for the kids to learn drums is through interactive play. They made it happen and infused it into a book!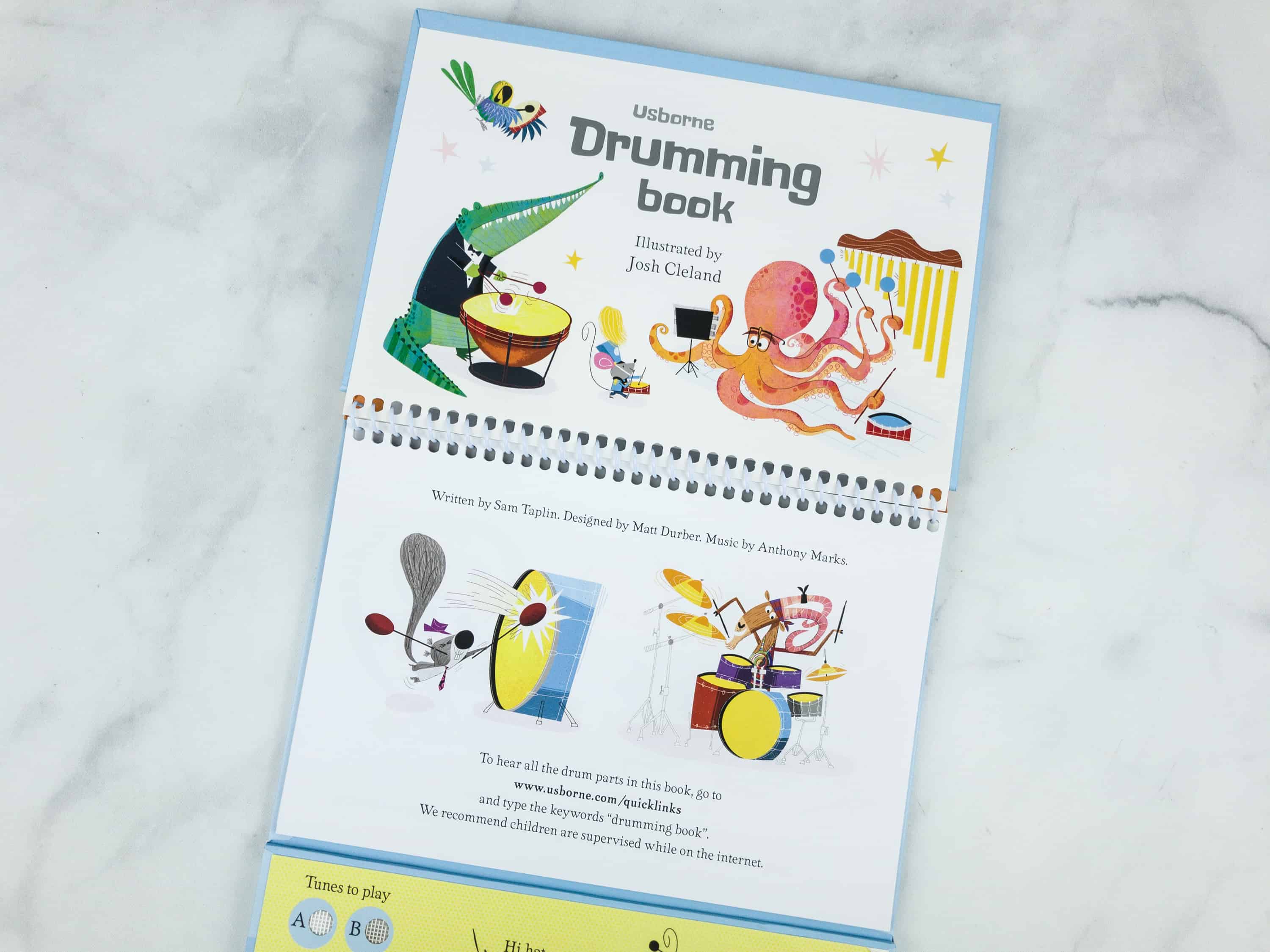 The characters look so lively and animated! Just like what music makes us feel.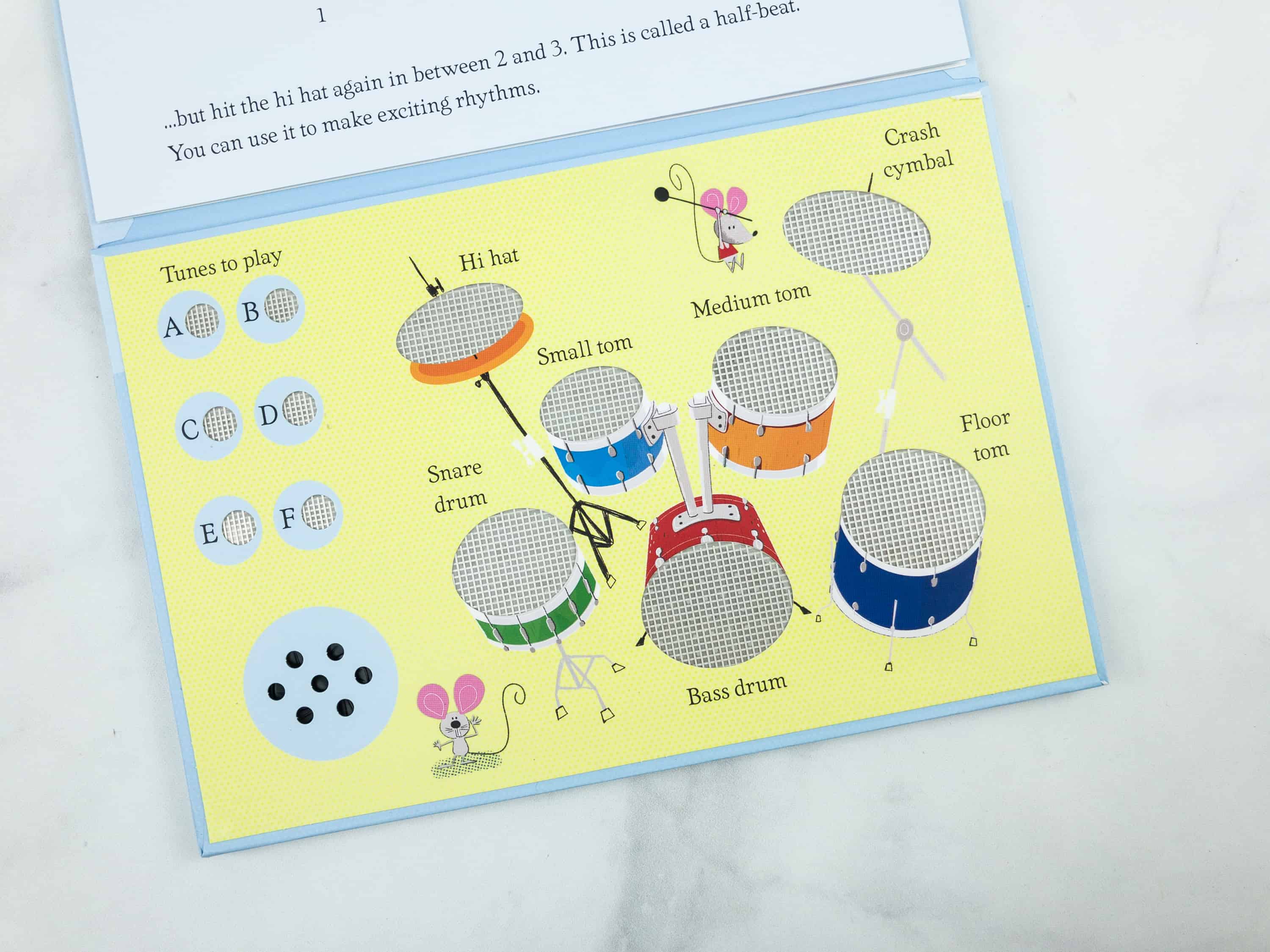 You can play with it all day long and make some great combo beats.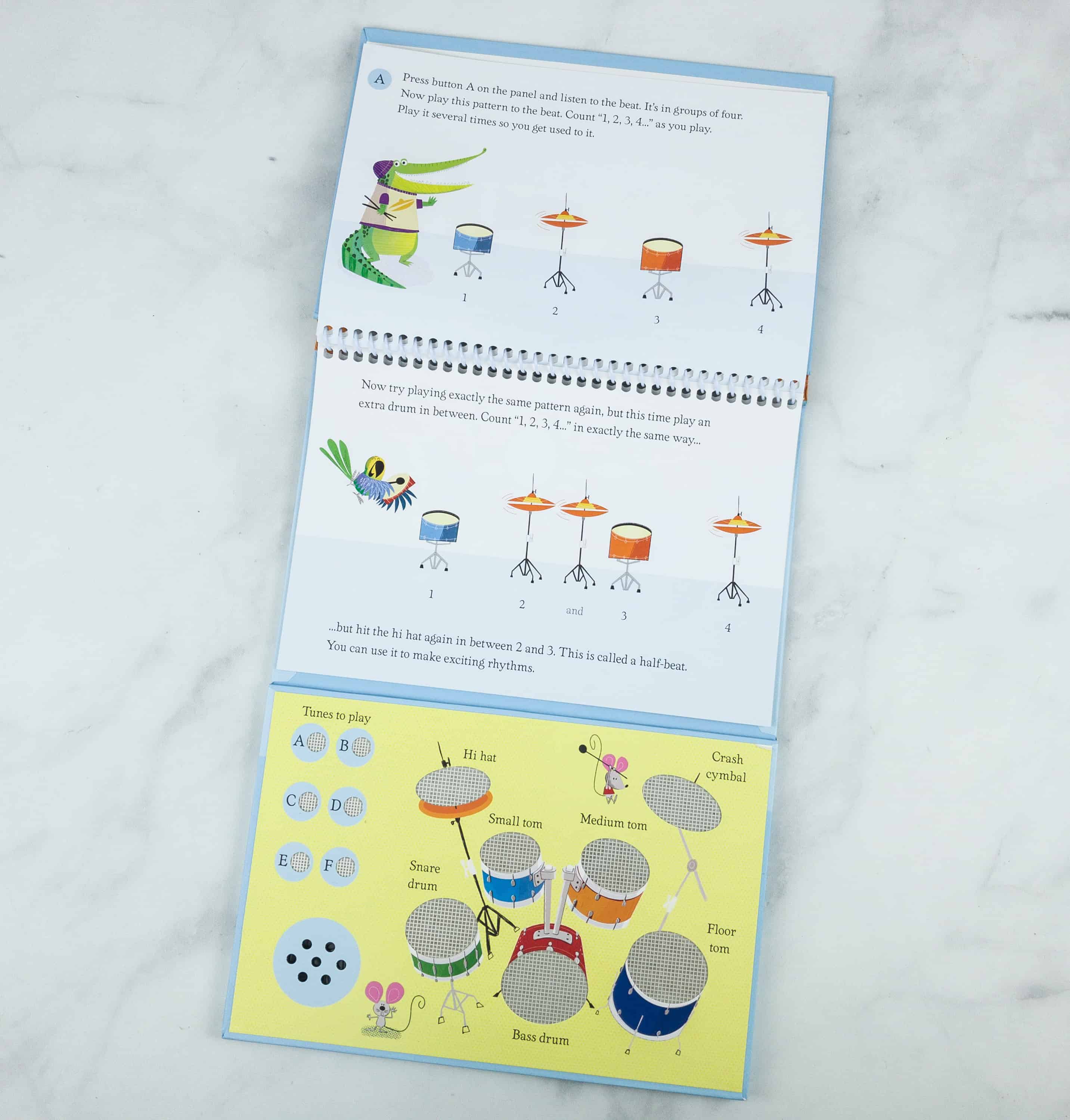 This book is keeping up with the times and had a solution for the kids not to imagine what kind of sound each drum makes but to do them. They have specific instructions to create the specific sound backed up with detailed illustrations and the sound-enabled, tap sensitive page.
This was a cool book, but ultimately WAY too expensive for what it was – nearly $25!
The First Rule Of Punk By Celia C. Perez ($11.73)
A 2018 Pura Belpré Author Honor Book

The First Rule of Punk is a wry and heartfelt exploration of friendship, finding your place, and learning to rock out like no one's watching.

There are no shortcuts to surviving your first day at a new school—you can't fix it with duct tape like you would your Chuck Taylors. On Day One, twelve-year-old Malú (María Luisa, if you want to annoy her) inadvertently upsets Posada Middle School's queen bee, violates the school's dress code with her punk rock look, and disappoints her college-professor mom in the process. Her dad, who now lives a thousand miles away, says things will get better as long as she remembers the first rule of punk: be yourself.

The real Malú loves rock music, skateboarding, zines, and Soyrizo (hold the cilantro, please). And when she assembles a group of like-minded misfits at school and starts a band, Malú finally begins to feel at home. She'll do anything to preserve this, which includes standing up to an anti-punk school administration to fight for her right to express herself!

Black and white illustrations and collage art throughout make The First Rule of Punk a perfect pick for fans of books like Roller Girl and online magazines like Rookie.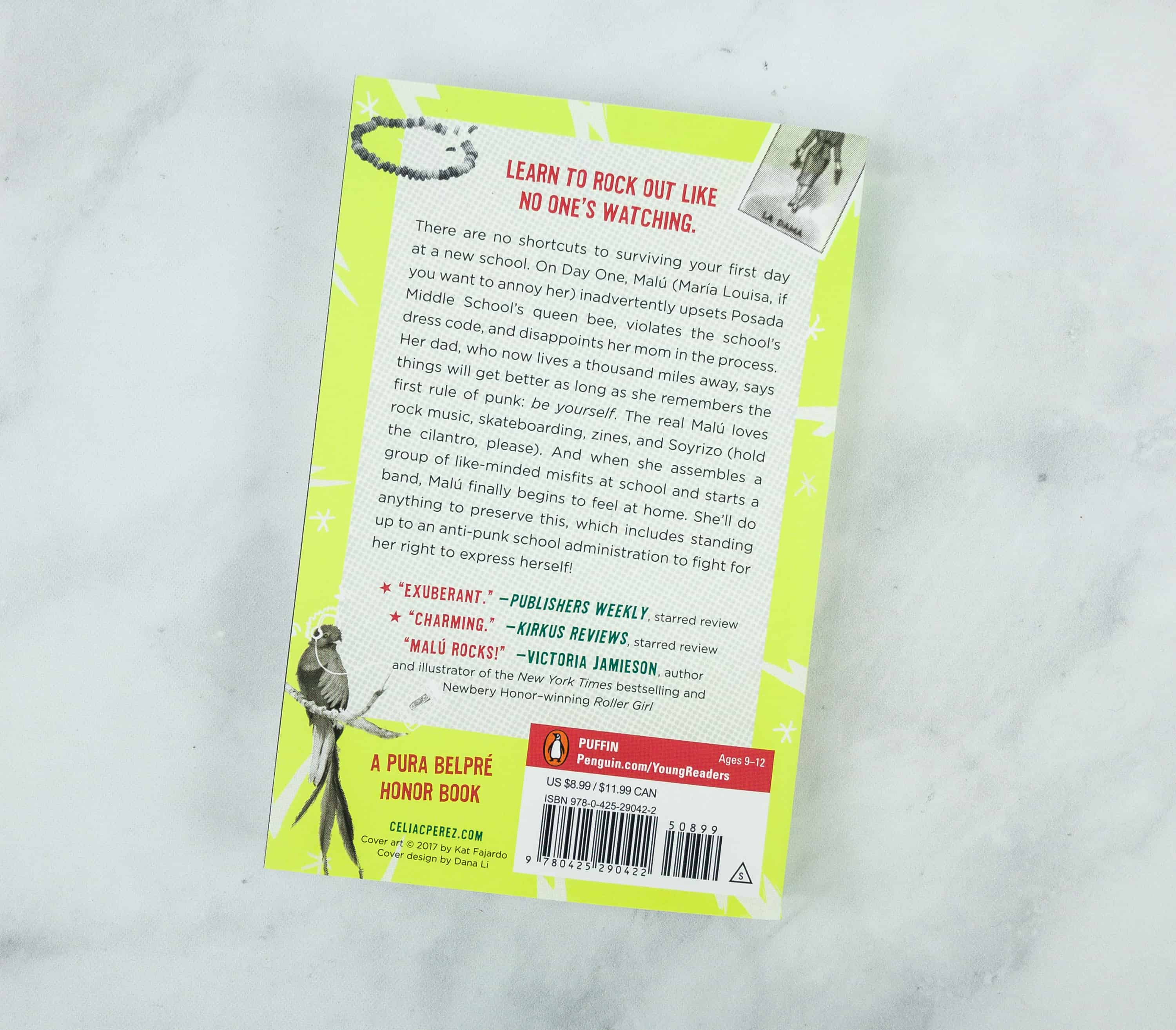 Malú is a good character for the kids to emulate because she didn't forget who she really is even though there are factors that could easily force her to do otherwise. She wouldn't have as much fun if she copied somebody else for the sake of fitting in.
Reading these pages makes you realize the importance of representation to kids. Kids should see a representation of themselves (and people different from themselves) to inspire them.
Magic Tree House: Merlin Missions #14 A Good Night For Ghosts By Mary Pope Osborne ($5.99)
The #1 bestselling chapter book series of all time celebrates 25 years with new covers and a new, easy-to-use numbering system!

Jack and Annie are on a mission to find—and inspire—a musician that brings happiness to millions of people. After traveling to New Orleans, Jack and Annie come head to head with some real ghosts, and discover the world of jazz when they meet a young Louis Armstrong.

Formerly numbered as Magic Tree House #42, the title of this book is now Magic Tree House Merlin Mission #14: A Good Night for Ghosts.

Did you know that there's a Magic Tree House book for every kid?

Magic Tree House: Adventures with Jack and Annie, perfect for readers who are just beginning chapter books
Merlin Missions: More challenging adventures for the experienced reader
Super Edition: A longer and more dangerous adventure
Fact Trackers: Nonfiction companions to your favorite Magic Tree House adventures

Have more fun with Jack and Annie at MagicTreeHouse.com!
If it weren't for these kids we wouldn't have known Louis Armstrong! Kidding aside, the kids love this because the story combined adventures with spookiness and music. It's an odd combo but it works.
Sometimes you have to do a lot and make drastic things in order to achieve your goal. Kids should know even though it seems nothing comes easy, it's okay because no efforts are wasted when you persevere.
Surviving The Applewhites By Stephanie Tolan ($6.99)
The side-splittingly funny Newbery Honor Book about a rebellious boy who is sent to a home-schooling program run by one family—the creative, kooky, loud, and loving Applewhites!

Jake Semple is notorious. Rumor has it he managed to get kicked out of every school in Rhode Island, and actually burned the last one down to the ground.

Only one place will take him now, and that's a home school run by the Applewhites, a chaotic and hilarious family of artists: poet Lucille, theater director Randolph, dancer Cordelia, and dreamy Destiny. The only one who doesn't fit the Applewhite mold is E.D.—a smart, sensible girl who immediately clashes with the defiant Jake.

Jake thinks surviving this new school will be a breeze . . . but is he really as tough or as bad as he seems?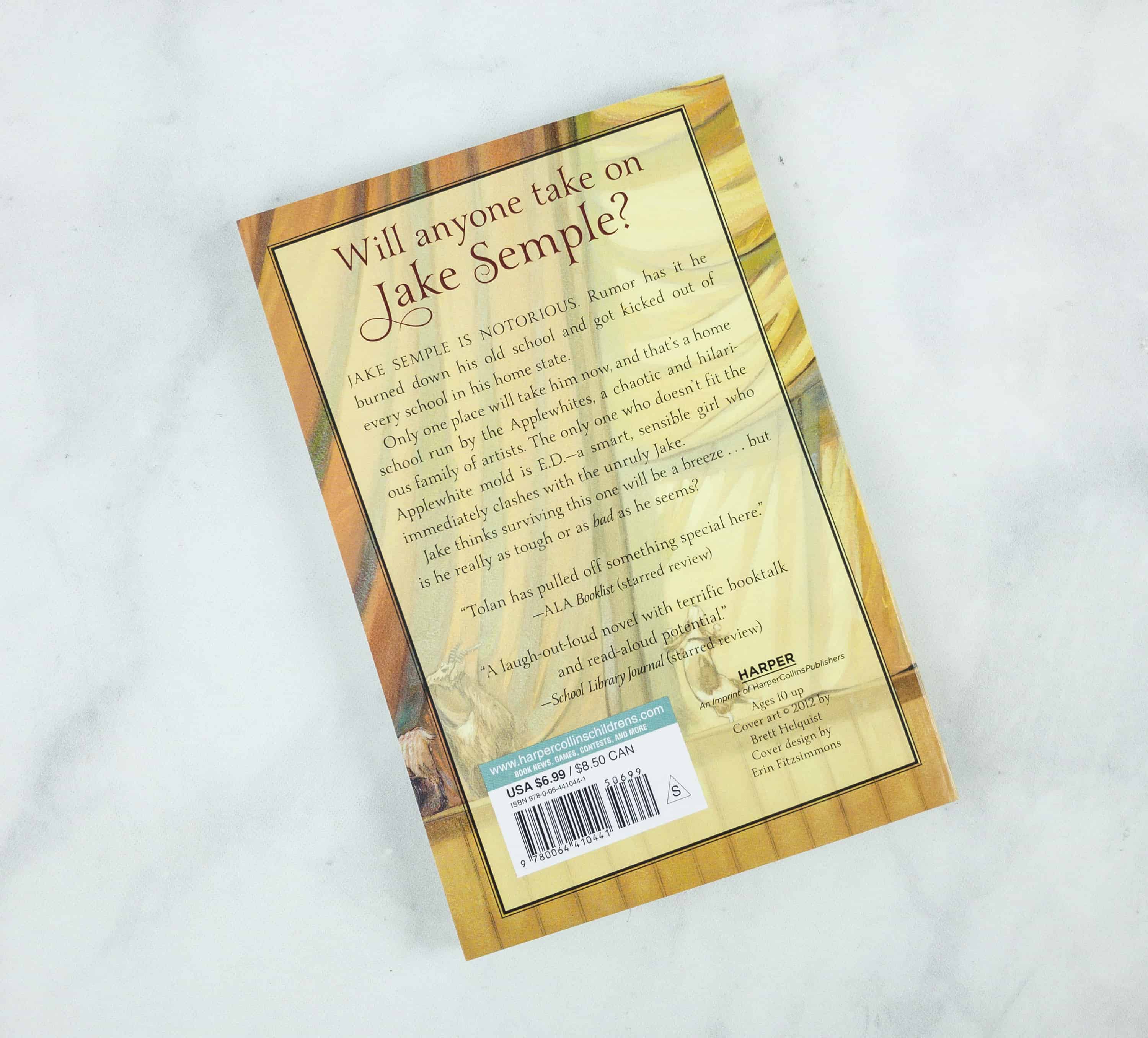 Sometimes kids who seem tough and difficult just need a bigger heart and understanding.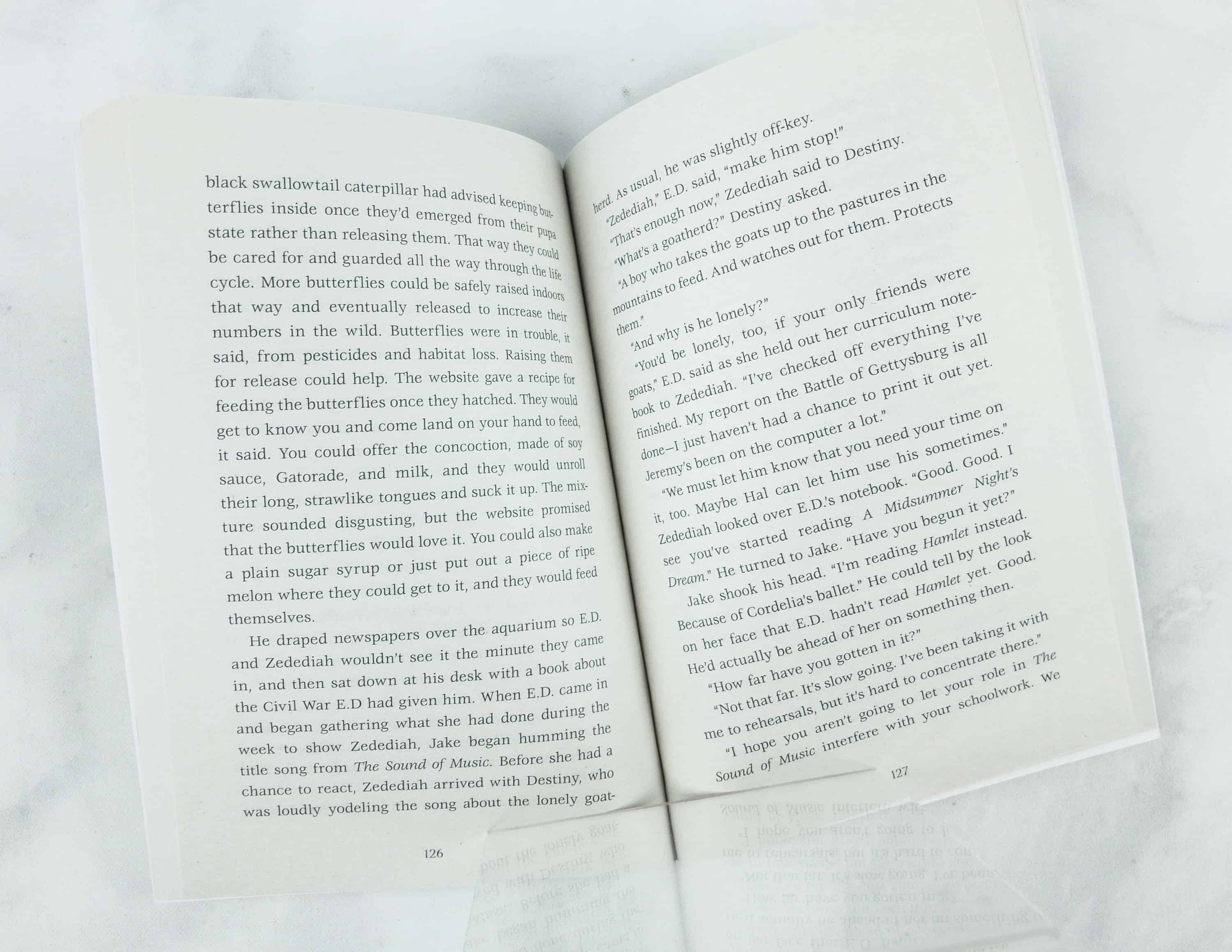 The competitive dynamic of Jake and E.D. makes the story interesting. It is like the conformist vs. the non-conformist and the balance in-between.
Echo & Echo By Marilyn Singer ($12.84)
A new book of unique reversible poems based on Greek myths from the creator of Mirror Mirror  

What happens when you hold up a mirror to poems about Greek myths? You get a brand-new perspective on the classics! And that is just what happens in Echo Echo, the newest collection of reverso poems from Marilyn Singer. Read one way, each poem tells the story of a familiar myth; but when read in reverse, the poems reveal a new point of view! Readers will delight in uncovering the dual points of view in well-known legends, including the stories of Pandora's box, King Midas and his golden touch, Perseus and Medusa, Pygmalion, Icarus and Daedalus, Demeter and Persephone, and Echo and Narcissus.

These cunning verses combine with beautiful illustrations to create a collection of fourteen reverso poems to treasure.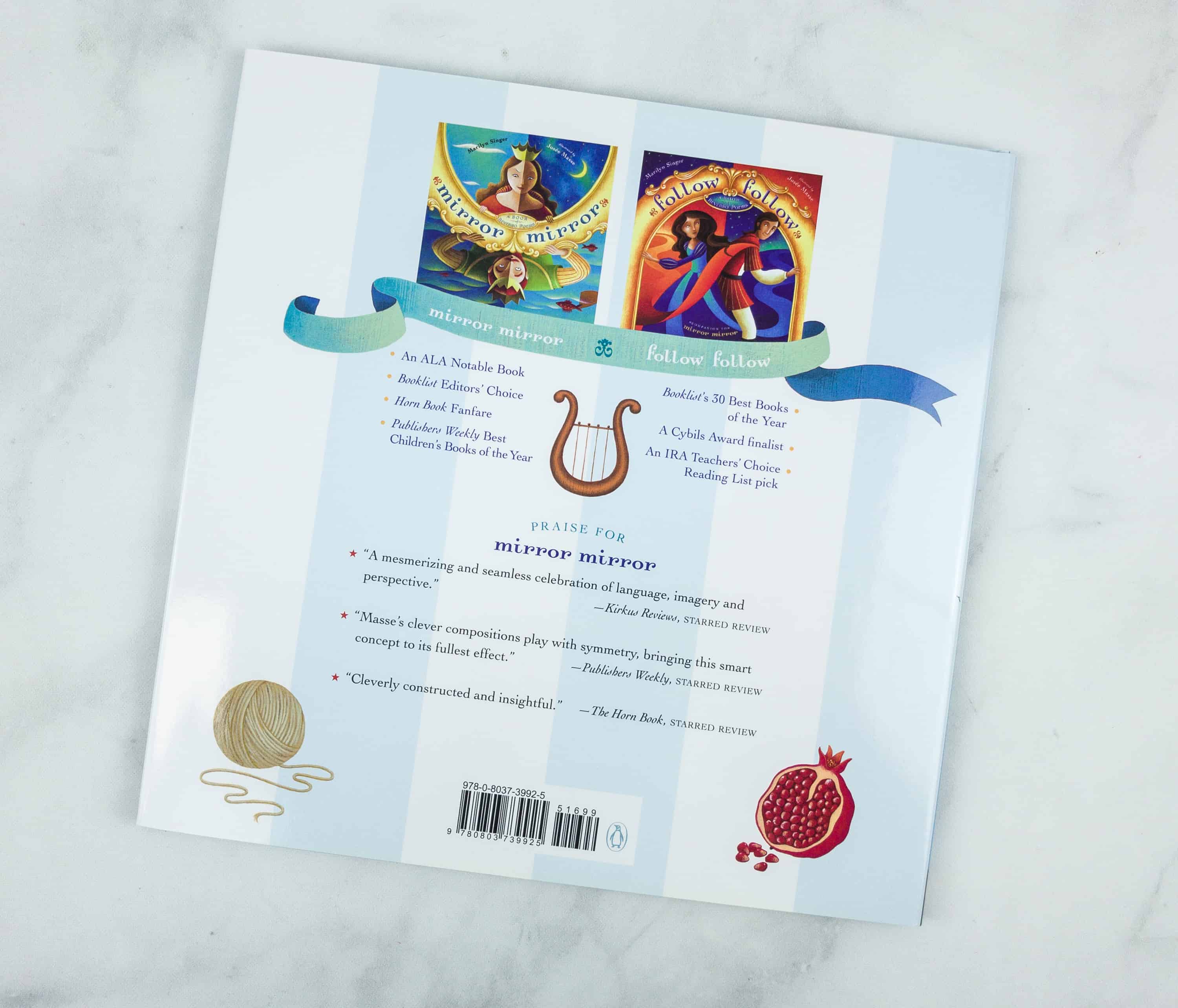 This book has a lot of recognition from its peers.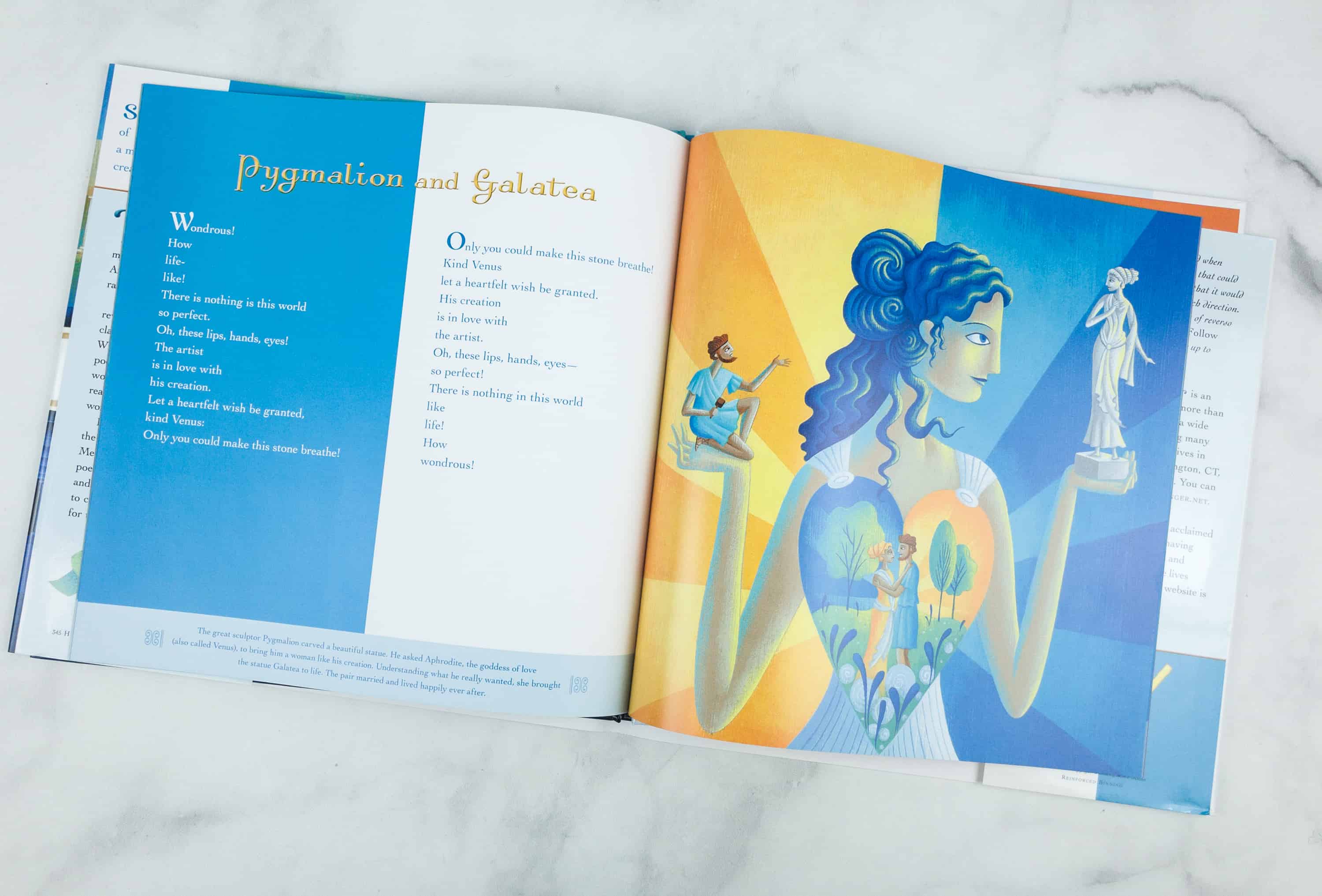 Here's a poem and having it in reverse about Pygmalion and Galatea. The illustration of the poem is mesmerizing. We love this book!
All of the books adhere to the musical theme wonderfully. Some managed to even infuse some adventure and spookiness into it. The Magic Tree House book about Louis Armstrong is good as a read-aloud book. All stories are inspiring and set a good example for kids to emulate. The characters are driven and have a strong sense of individuality and uniqueness. I'm delighted with the drumming book because it encourages the kids to read and play at the same time, but it was too spendy for my tastes.  Overall, the books Literati curated and compiled are all interesting and worth reading. It gave us a little taste of everything. I look forward to more lessons learned and books offered in this subscription. I thought this month was better curated than the previous 2 months or so, too!
Any thoughts on Literati?