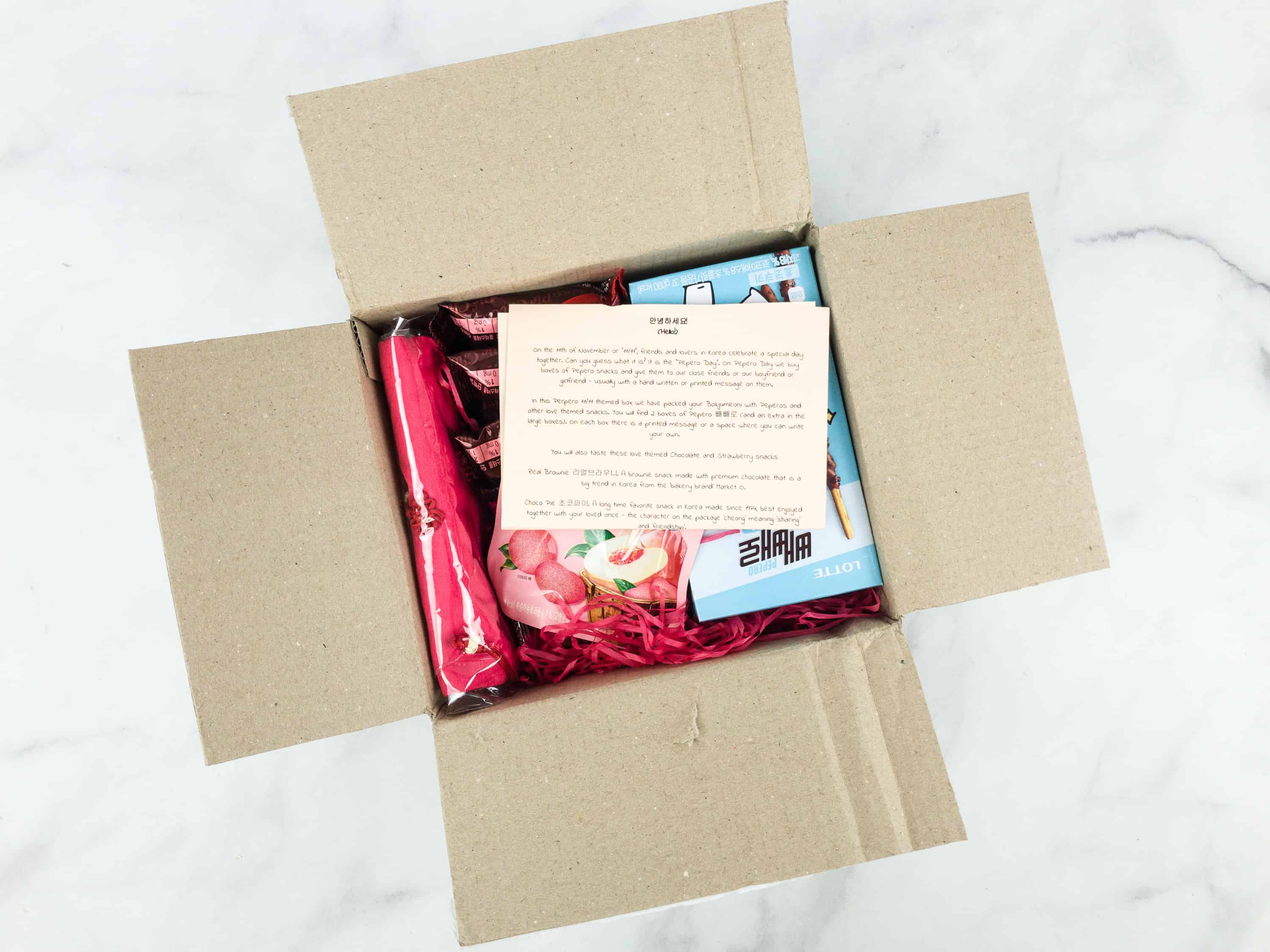 The Korean Snack Box is a monthly subscription box dedicated to premium Korean snacks. The subscription starts at $14.95 each month (Medium and Large boxes available), with free worldwide shipping. Each box comes in a beautiful Bokjumeoni (traditional Korean silk bag) with 5-10 or 10-15 items and tasters. You can now find the previous month box and earlier month's boxes in the Korean Snack box shop.
This is a review of the large $24.95 per month Korean Snacks Box.
A note from the curators is included in the box. The theme this month is Weekend Trip in Korea.
DEAL: Get $2 off your first subscription box with coupon code HELLOKOREA.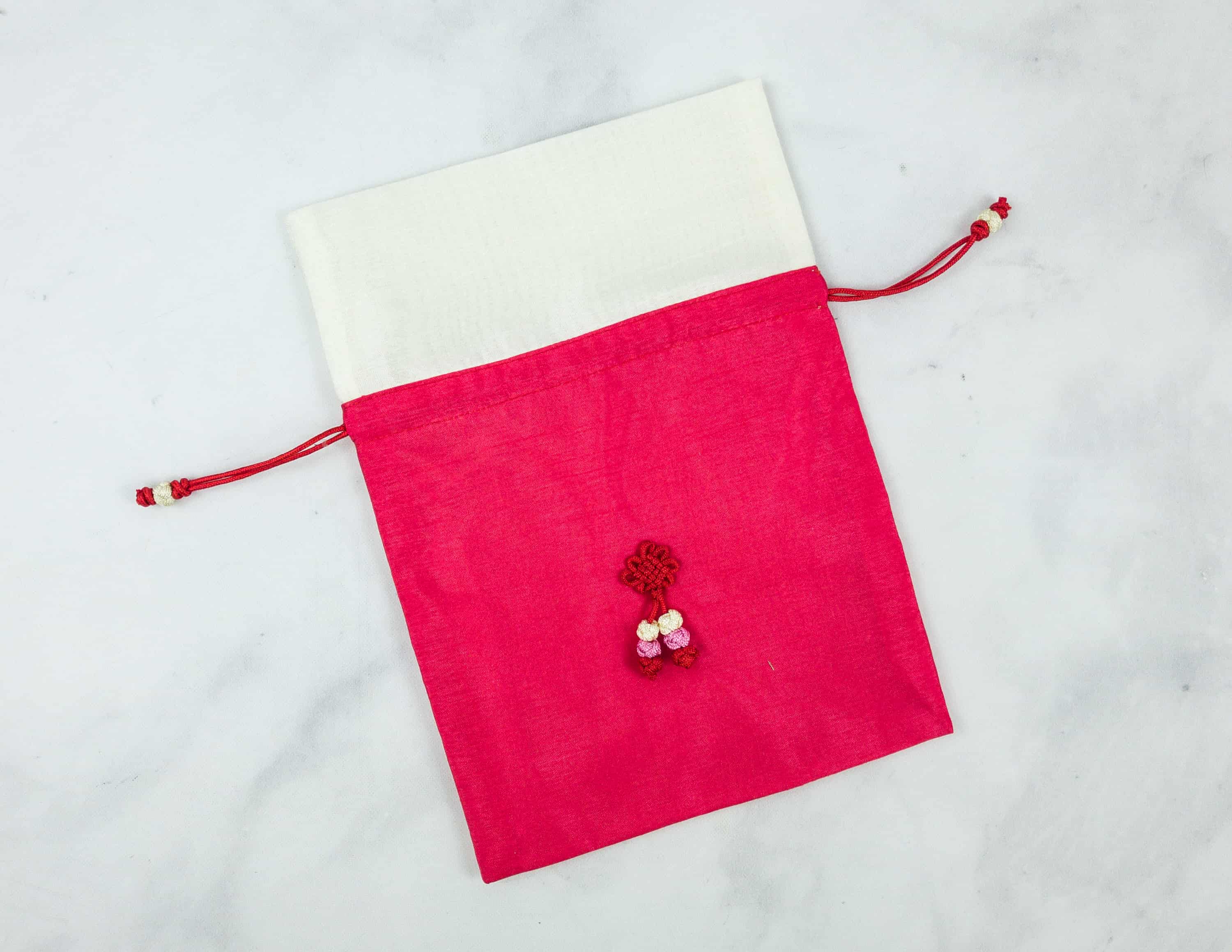 This month's box includes red Bokjumeoni. It is reusable as a purse, pouch, or even as a makeup bag!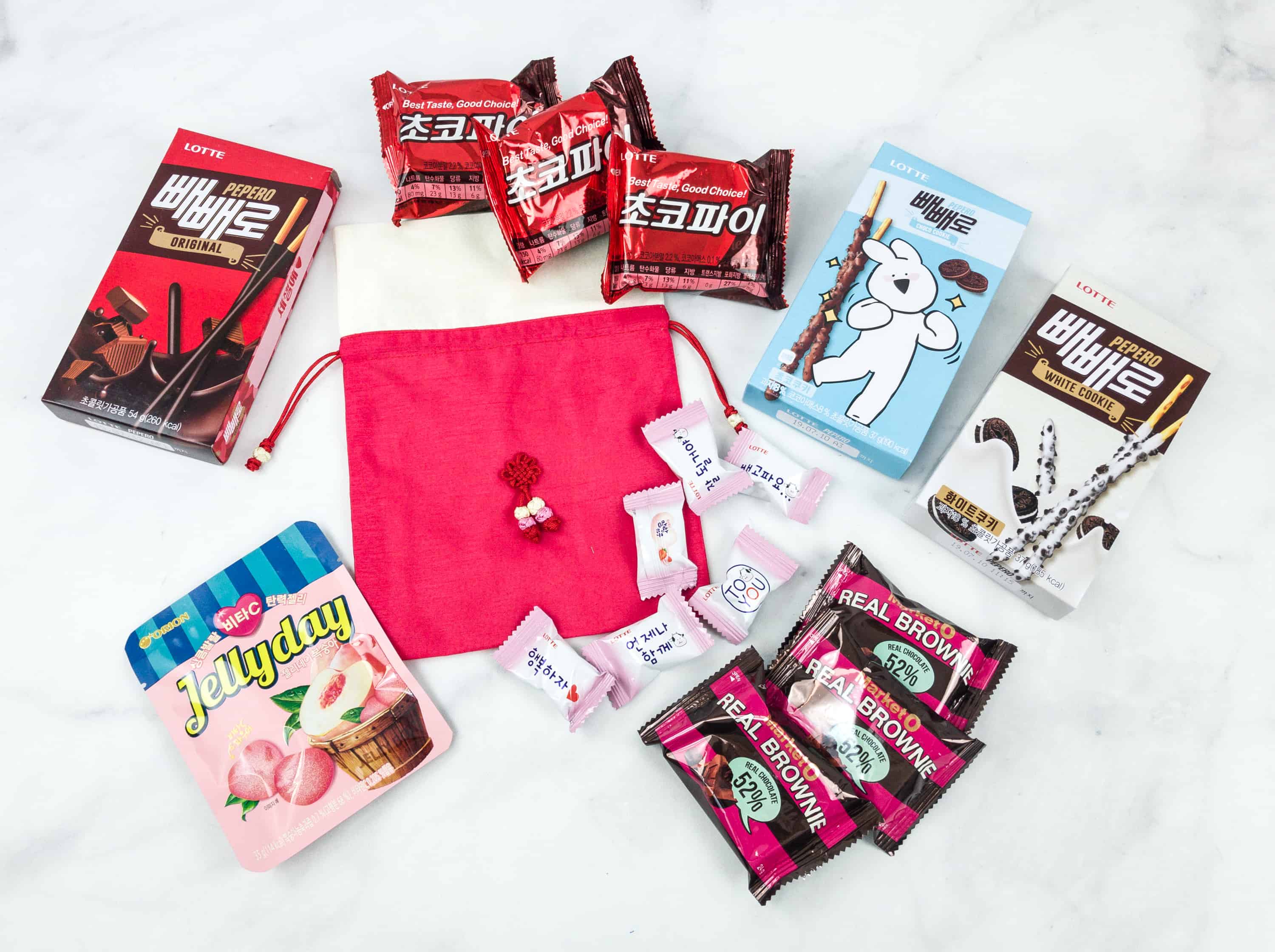 Everything in my box!
Lotte Pepero Original Chocolate Sticks. This chocolate flavored cookie stick is an addicting treat. There's a Korean celebration of Pepero day by giving friends and lovers boxes of these treats in different flavors. You can't really go wrong with going back to the basics or the original taste.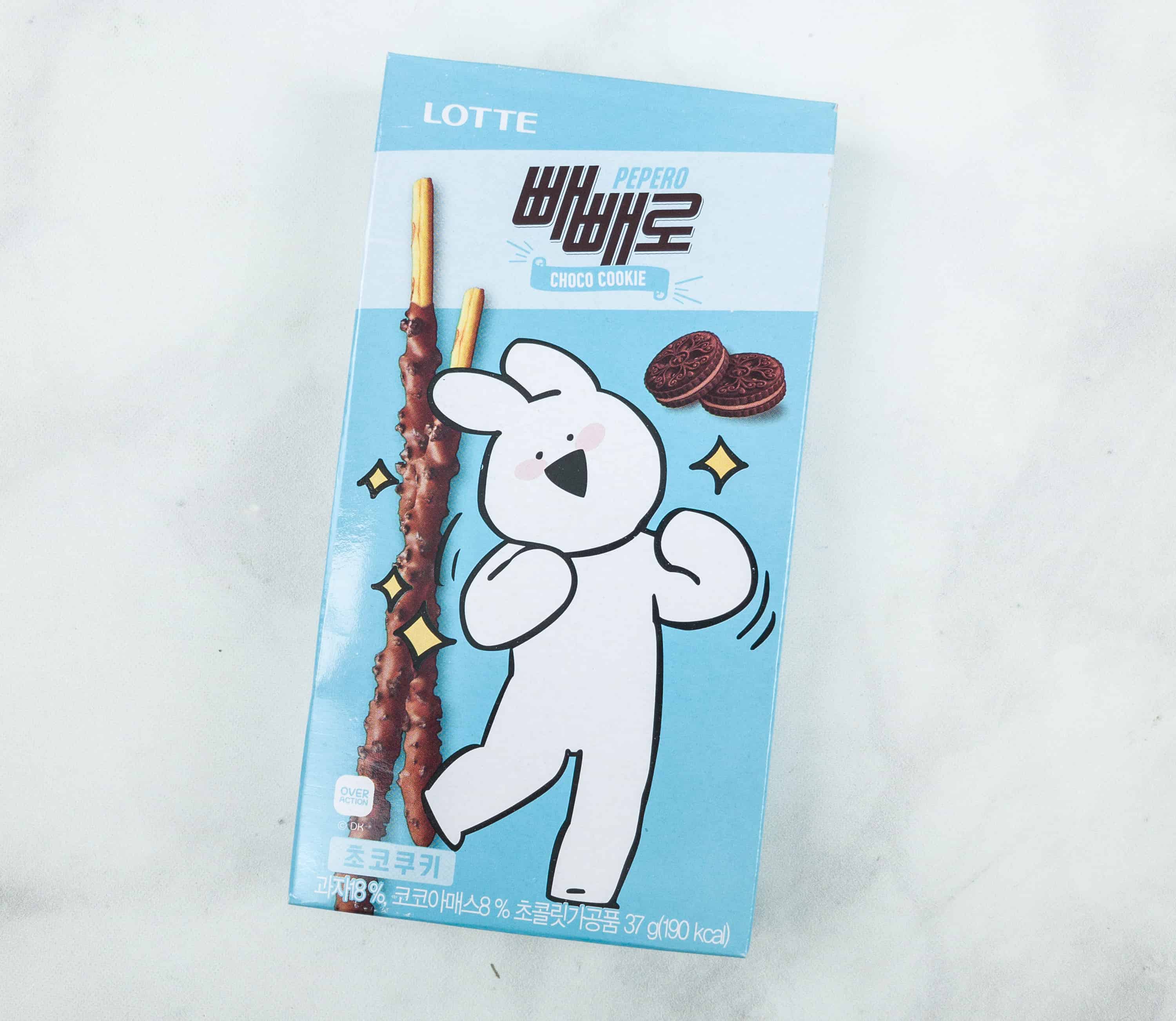 Lotte Pepero Choco Cookie Sticks. The rich chocolatey taste is there plus the crunchy tidbits of cookies all over it. We will never grow tired of trying these snacks out because they offer something different for our palates.
Lotte Pepero White Cookie Sticks. The large box, like our subscription, has a bonus or an additional Pepero box and I'm not complaining! We have 2 boxes of chocolate already and they put some variety to it by adding this white cookie with chocolatey bits.
Real Brownie. This snack is big in Korea and is raved by many. It is made up of 52% premium chocolate. It's a cute, bite-sized chocolate that smells delicious but it tastes like any other chocolate.  It's a thin brownie but the taste does burst in your mouth as it crumbles.
Lotte Choco Pie. This is a long time favorite snack of Koreans that are made since 1974. A piece can satisfy your chocolate craving anytime. It is indeed a delectable snack to share and enjoy with others. It's flavorful and the chewy pie is dense with filling and coated with chocolate.
Malang Strawberry Milky Soft Candy / 밀키 캔디. It is also a popular chewy strawberry milk candy, especially with students. It's a quick pick-me-up candy while you're busy with homework or needed to satisfy a sweet tooth. It tends to be sticky but I still love it.
Jelly Day Peach. It's a bonus item we can share with a loved one. You can eat this nonstop as this chewy jelly heart-shaped peach candy is just easy to munch on and can be addicting.
For the large box, we are getting an extra of choco pie, Pepero, real brownie, and Malang strawberry milk candy. This month's box is a reminder that we don't need Valentine's season for us to be able to share our favorite snack WITH loved ones. It gave me a glimpse of the tasty snacks they have in Korea and their undying love for chocolate. My favorites are the Pepero of course and the choco pie. I look forward to having more of their tasty snacks in the next one!
What do you think of Korean Snack Box?