The KissMe Lipstick Club is a monthly liquid lipstick subscription from LiveGlam. Every month for $19.99 you'll receive 3 new exclusive liquid lipsticks – all long-lasting, highly pigmented, and deliciously scented!
LiveGlam also offers the MorpheMe Brush Club + ShadowMe Eye Shadow subscriptions.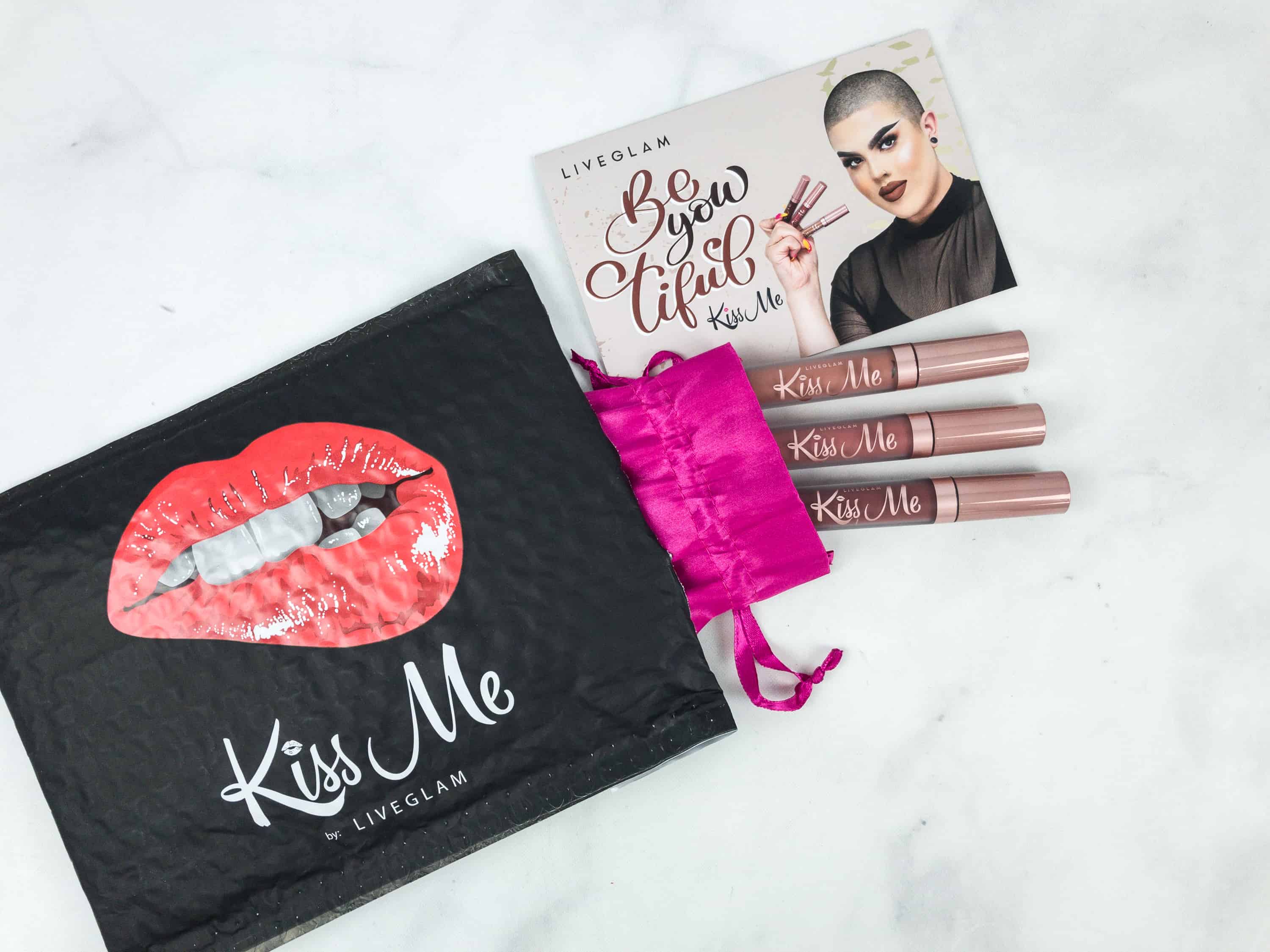 DEAL: Get a FREE lippie with any subscription plan during the sign-up process! You'll also save $10 on a 6-month plan or get a free month with an annual subscription! Just use this link to activate the offer!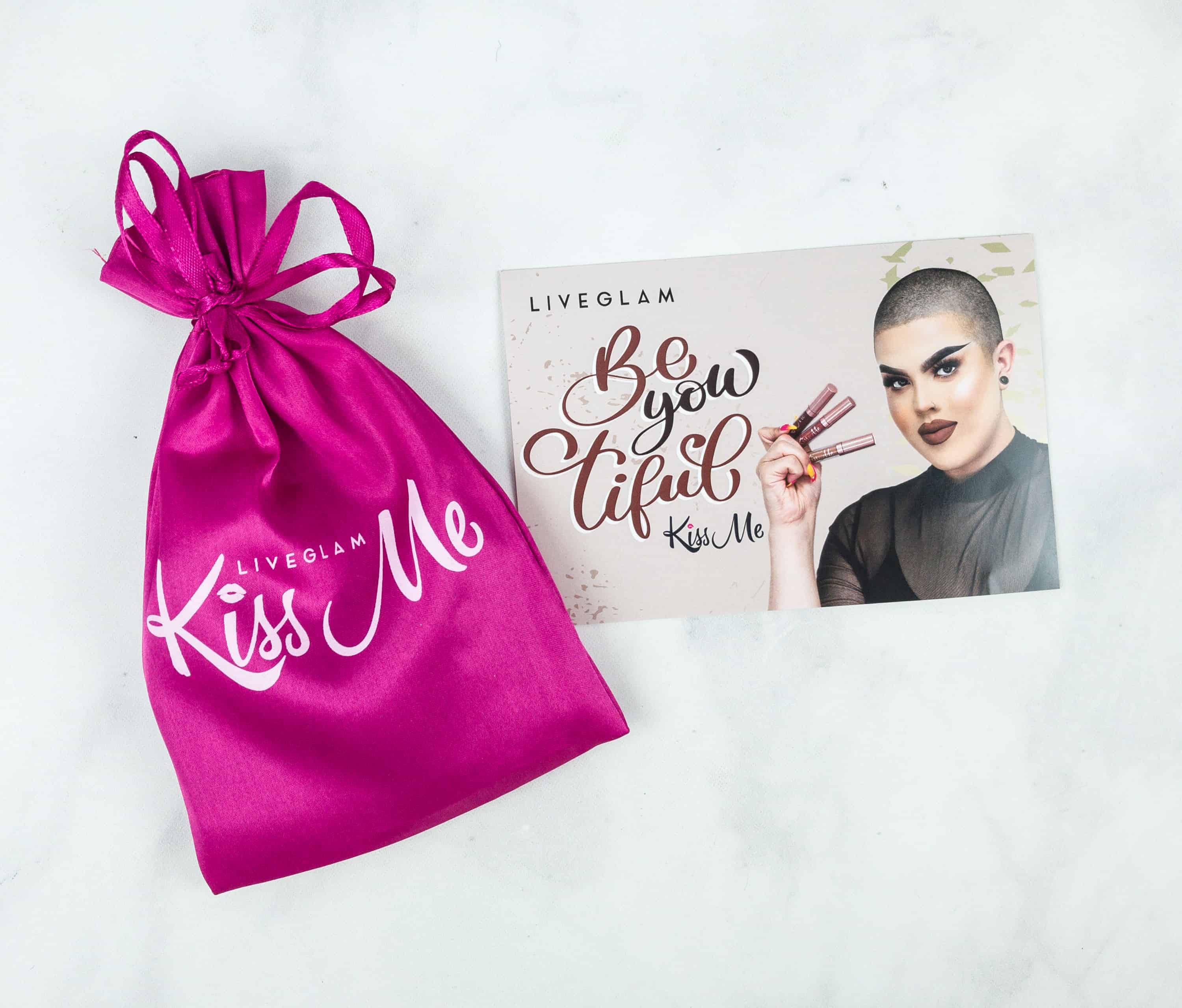 All lippies are stashed inside a drawstring pouch featuring the KissMe logo.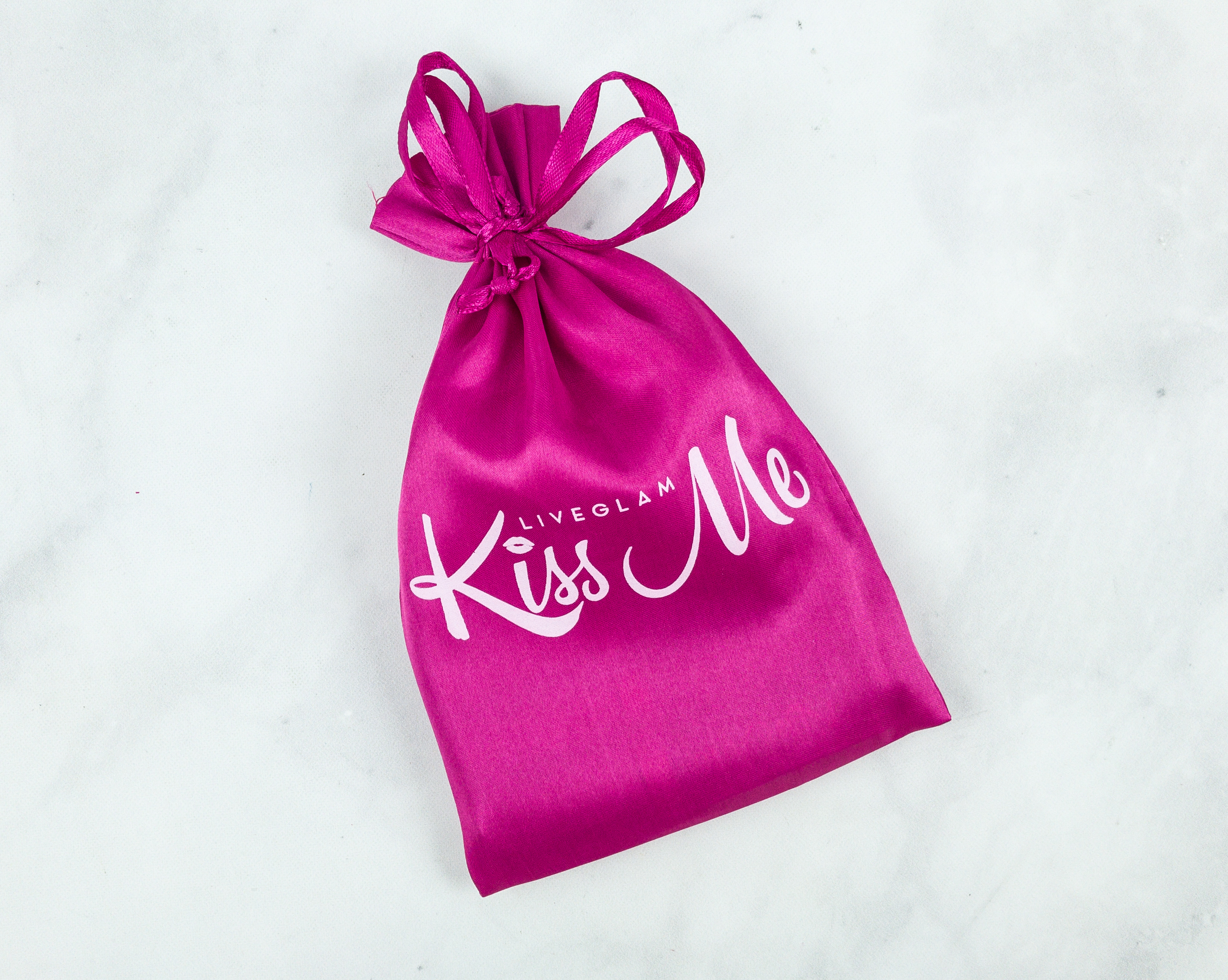 I love the pink satin pouch where the lippies are stored because it is reusable.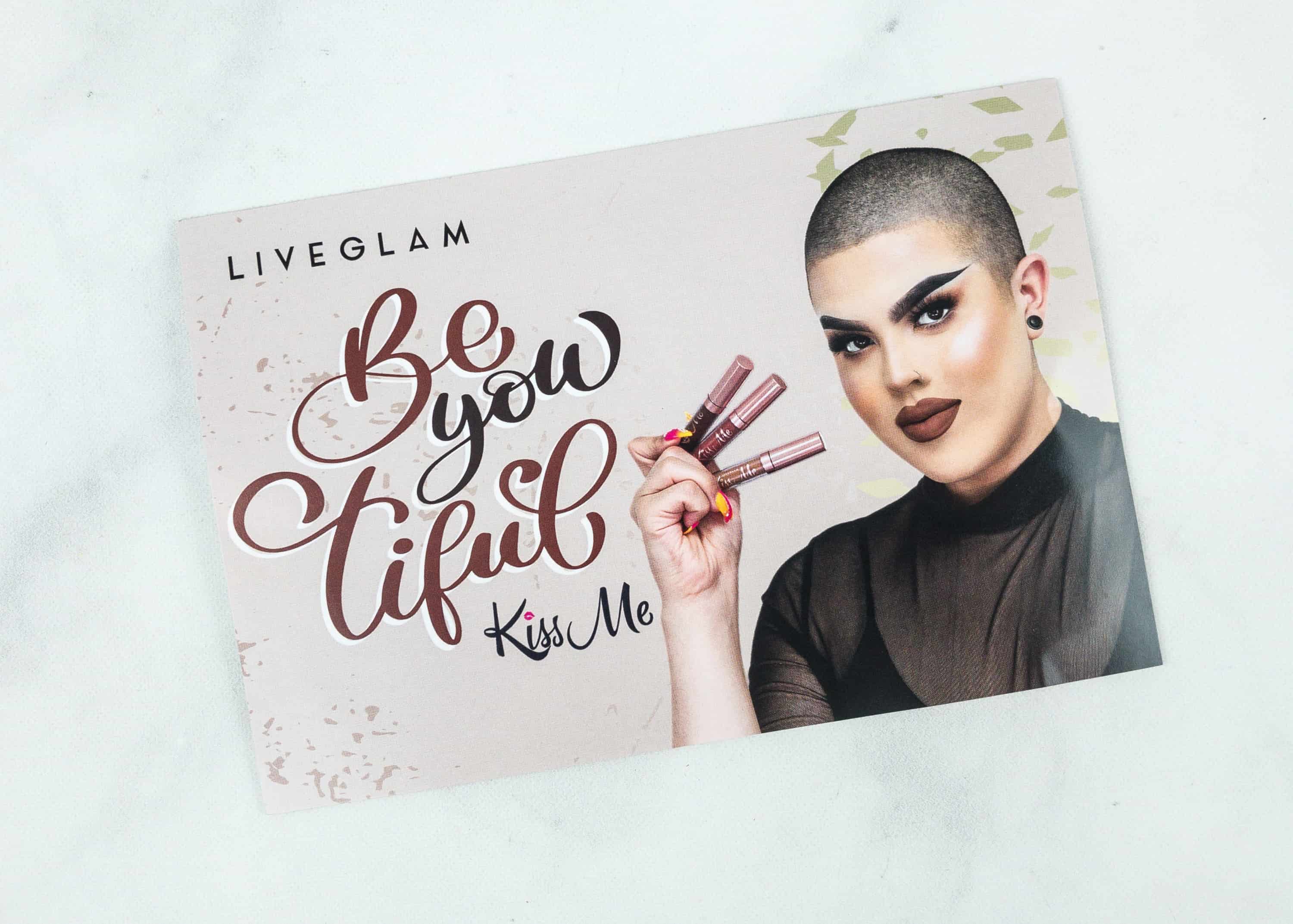 November 2018 theme is Be-You-Tiful!
TIP: Sign up for the current month's box through the 22nd of the month. On the 23rd you'll be getting the next month's box! You can trade a month, skip a payment/month or cancel your membership at any time.
The lipsticks themselves are paraben-free, gluten-free, non-comedogenic, and cruelty-free and vegan – and made in the USA.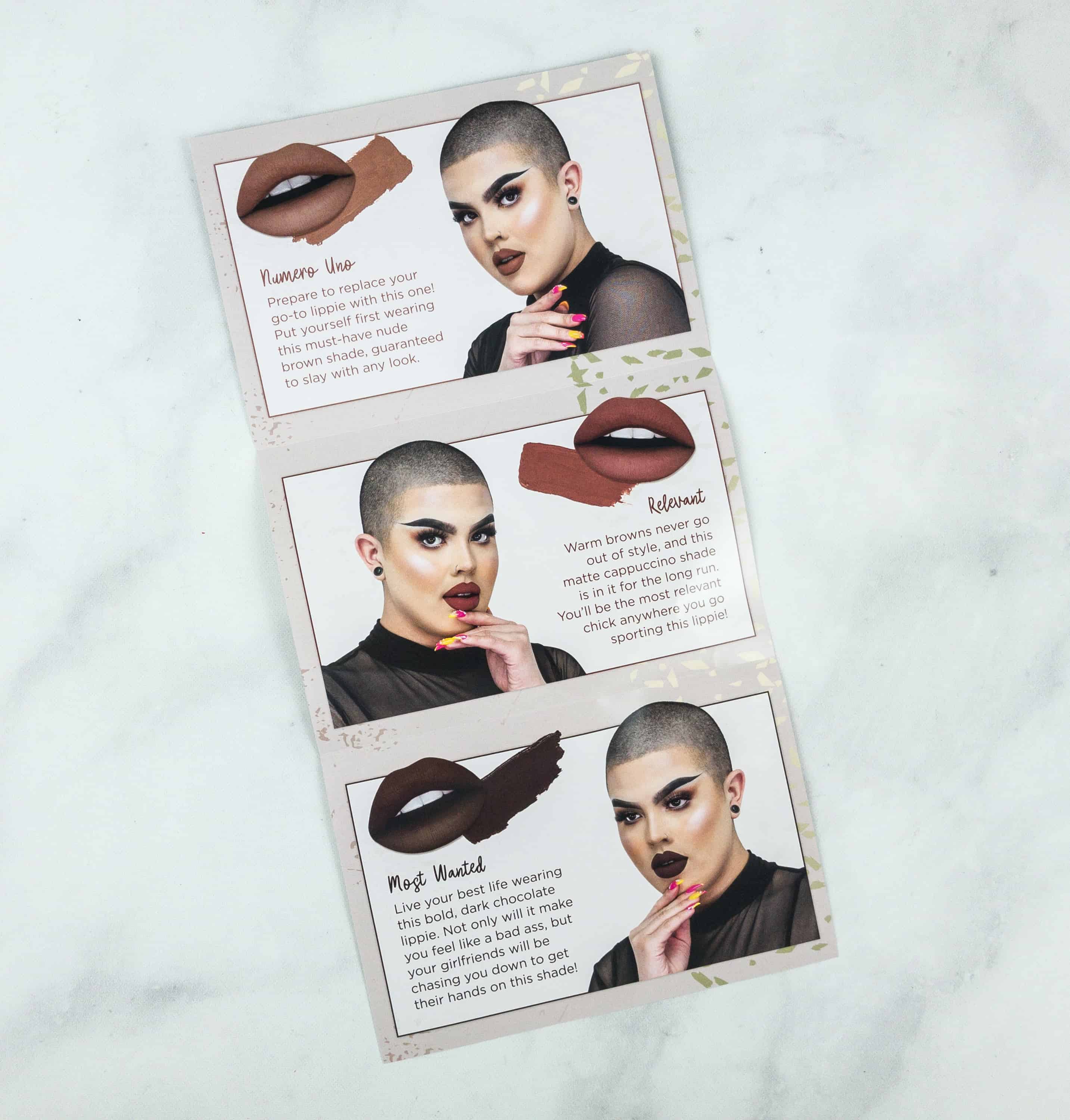 The card features all the lippies in the package.
All the lipsticks this month!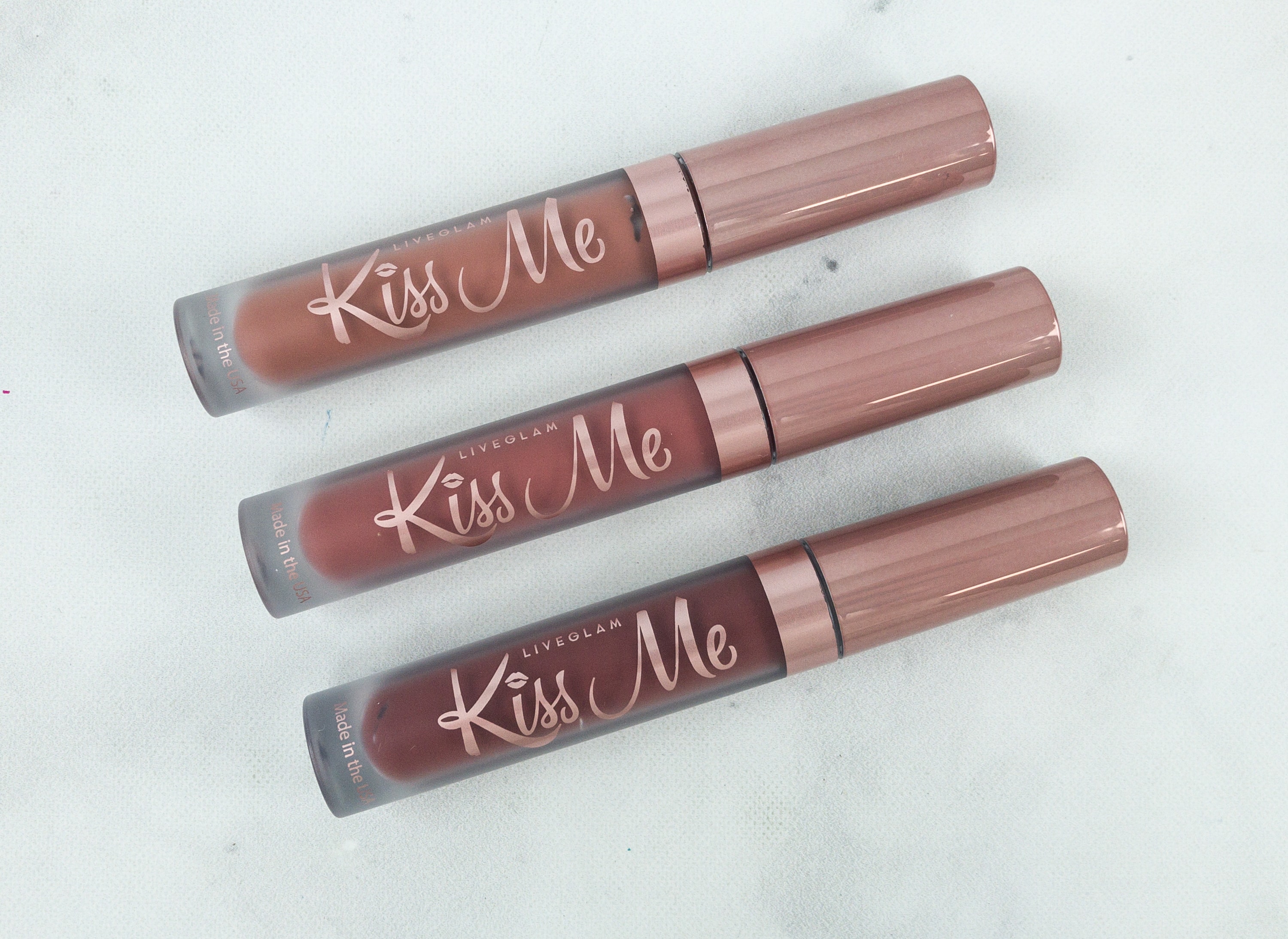 These lippies come in different shades which makes me excited to try them all out. I love the uniform look of the bottles too!
Take a look at the names of these lippies! We have Numero Uno, Relevant, and Most Wanted. Fancy names for fancy looking lippies.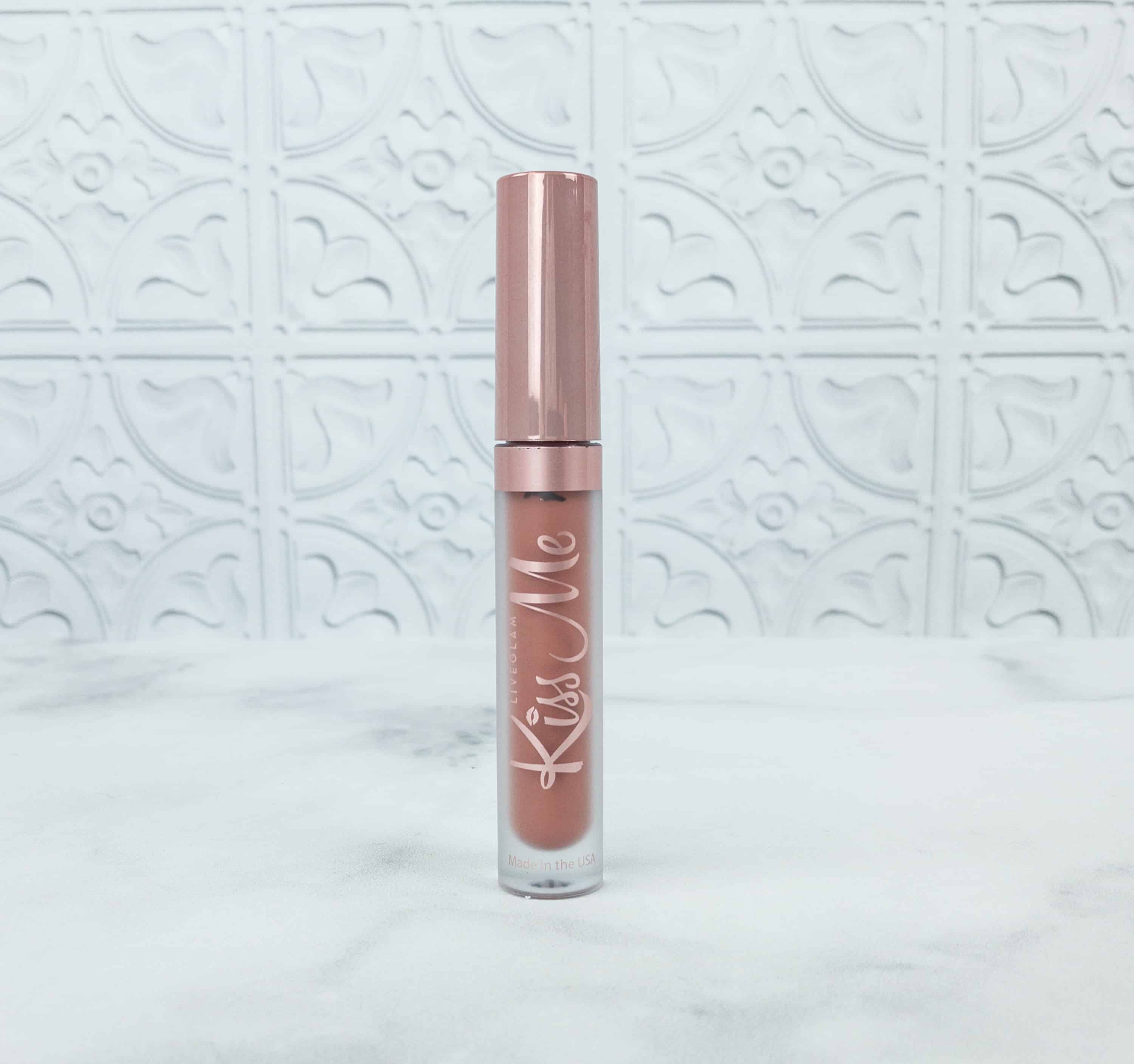 Numero Uno. Wearing nude lippies are all the rage these days and I am glad that I got this nude brown shade for my lipstick collection. Numero Uno is just perfect for any wardrobe choices whether casual or formal.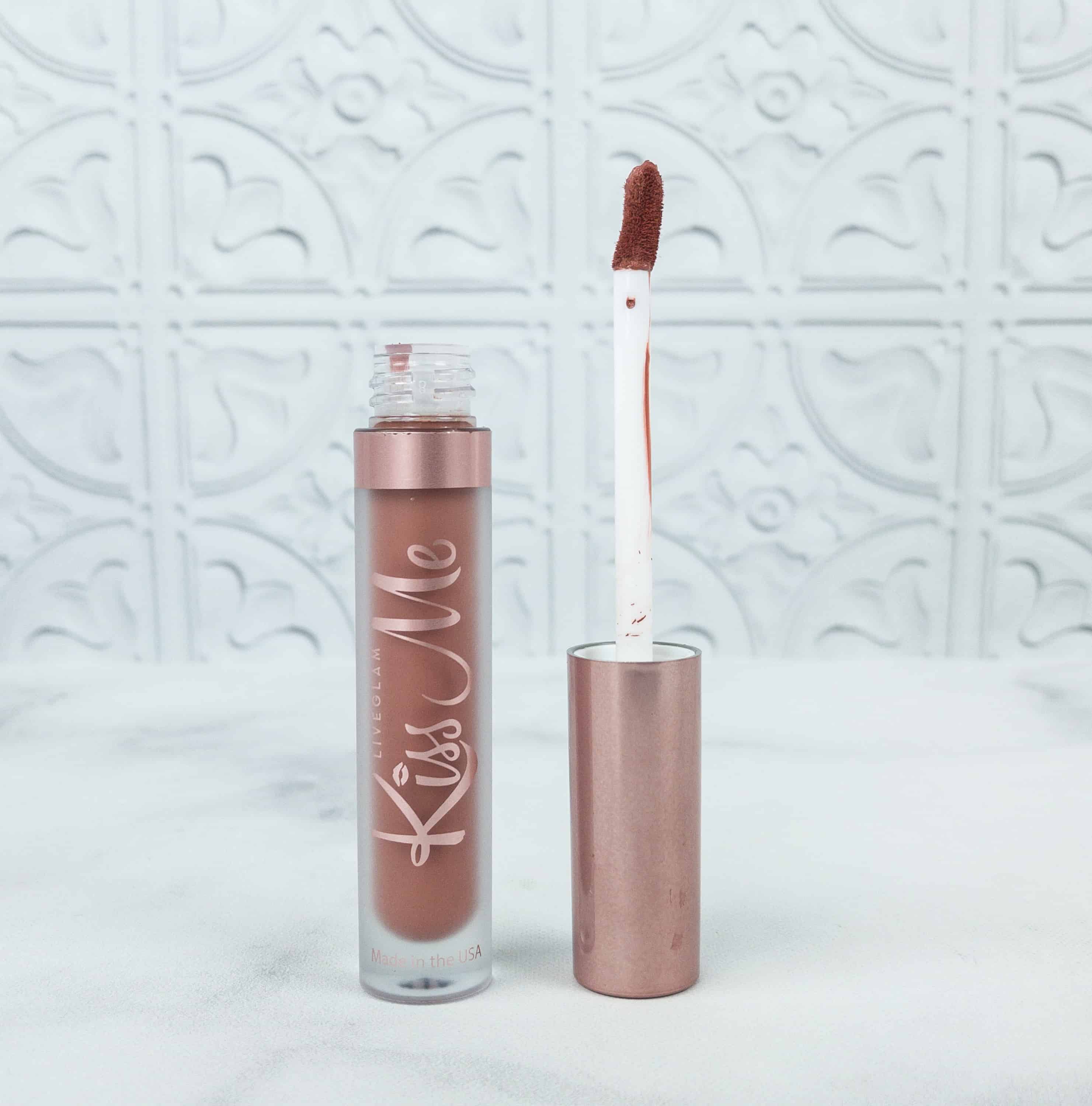 The lipstick brush ensures that I apply it evenly on my lips. It's perfect!

Relevant. Warm browns anyone? The matte cappuccino shade is quite striking especially when paired with some smoky eyes.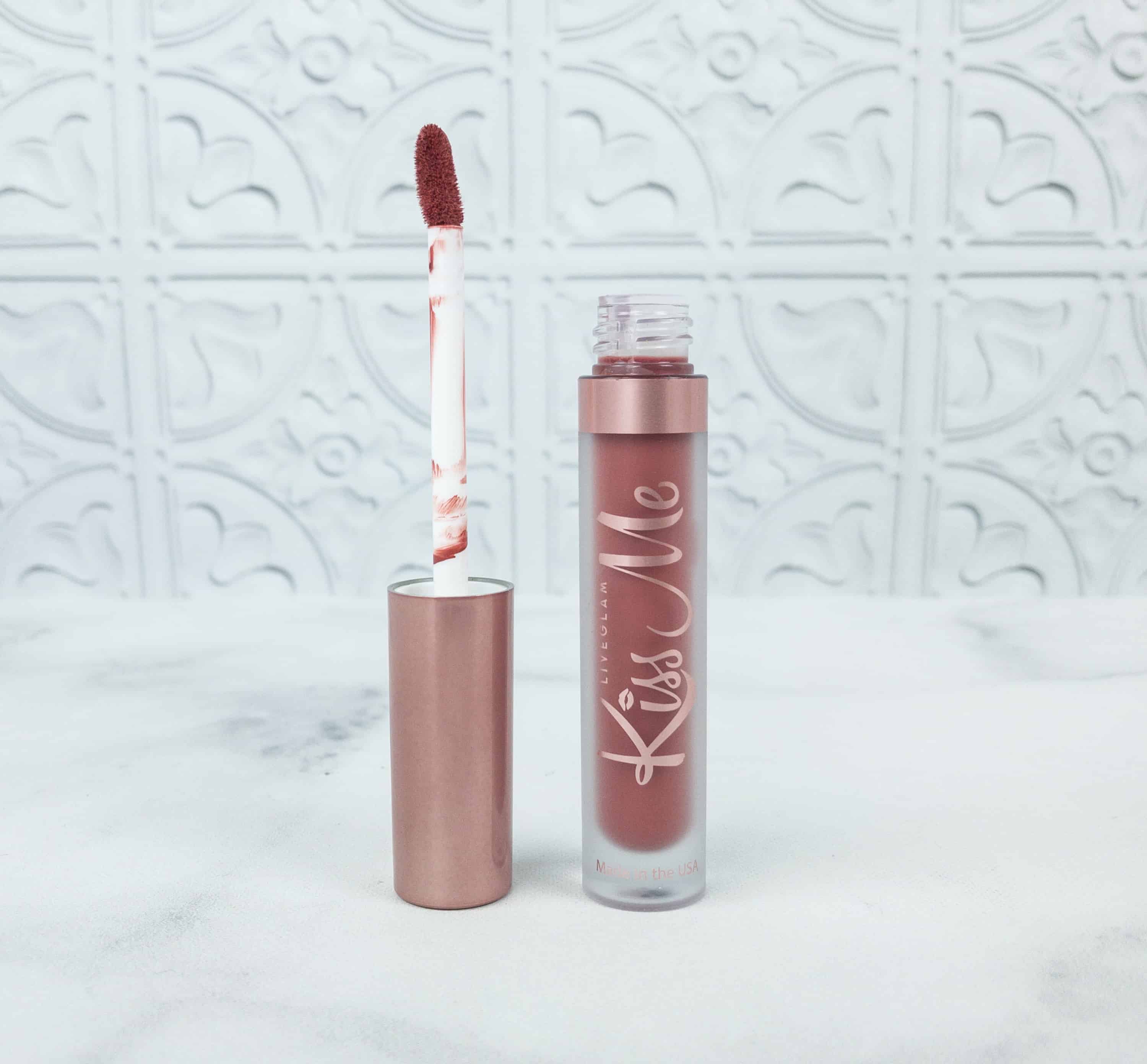 I am quite happy with the effect of the matte cappuccino on my lips. It's fun, it's playful, and I get to swap my usual reddish colors with a more earthen tone. I love it!

Most Wanted. This one comes in a darker shade of brown, almost like chocolate!

It's a bold choice I never thought I could rock.
Here are the swatches! I love the rich colors and how they look on my lips! The latter two work best for me, but the nude one is also perfect for contouring and blending to maximize effects with liquid lipsticks!
KissMe Lipstick Club for November nailed it with their brown shades of lippies that are just perfect for any skin color. You'll never go wrong with brown especially the nude version, but for this batch, I have fallen in love with Most Wanted because of its dark, chocolate shade. Now I am more confident to try out different colors on my lips, thanks to KissMe!
Any thoughts on this month's colors?