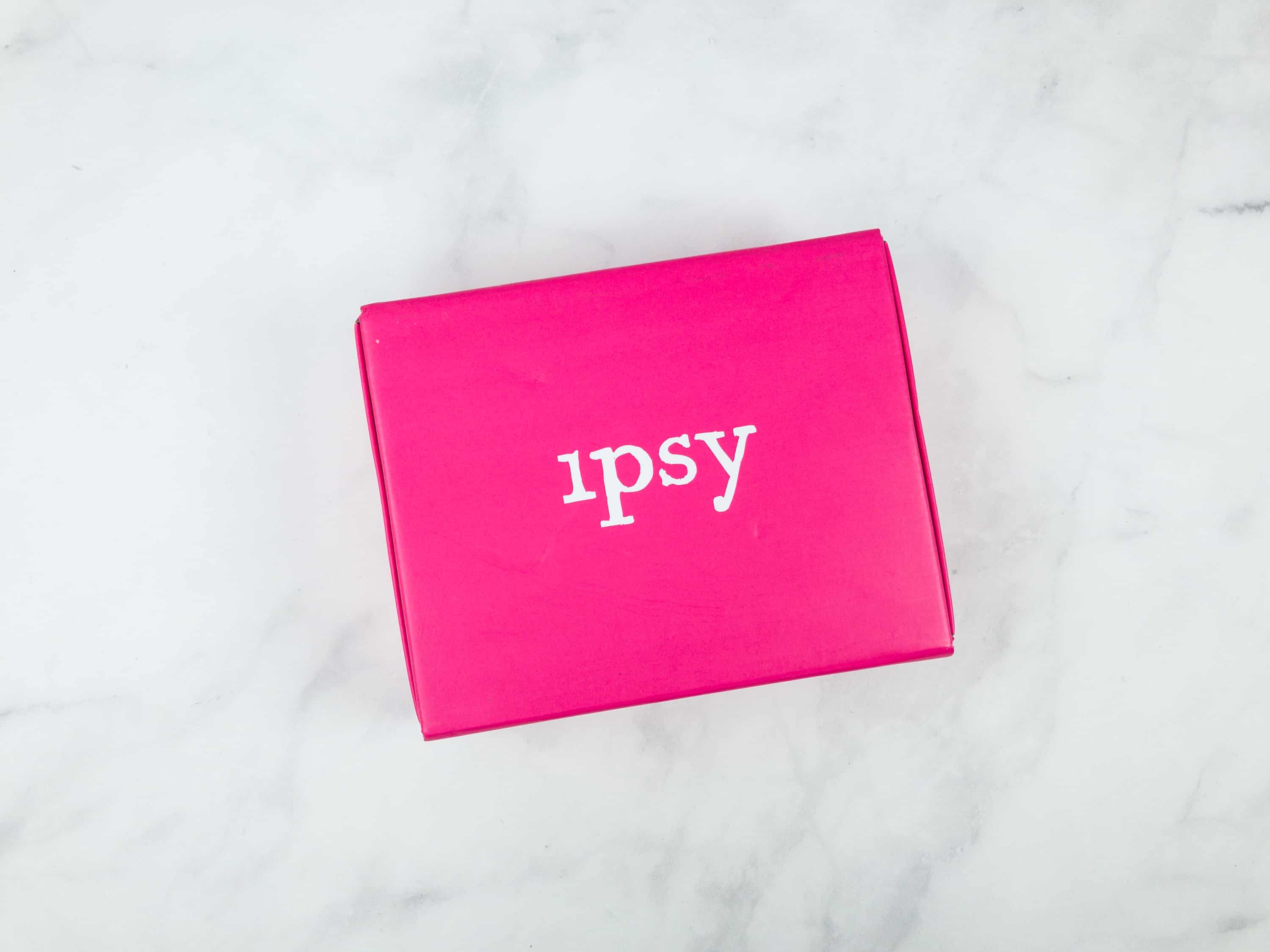 Ipsy Glambag Plus is the upgraded version of the monthly Ipsy Glam Bag. For $25 a month, it contains 5 full-size products from brands you love, plus a deluxe makeup bag with every third shipment. The promised value of each box is $120 worth of products. It will contain variations, but there are far fewer compared to the regular Ipsy Glam Bag. Be sure to continue to rate and review your bag to help personalize it to your needs. Check out our Ipsy Glam Bag explainer to find out every detail of this subscription!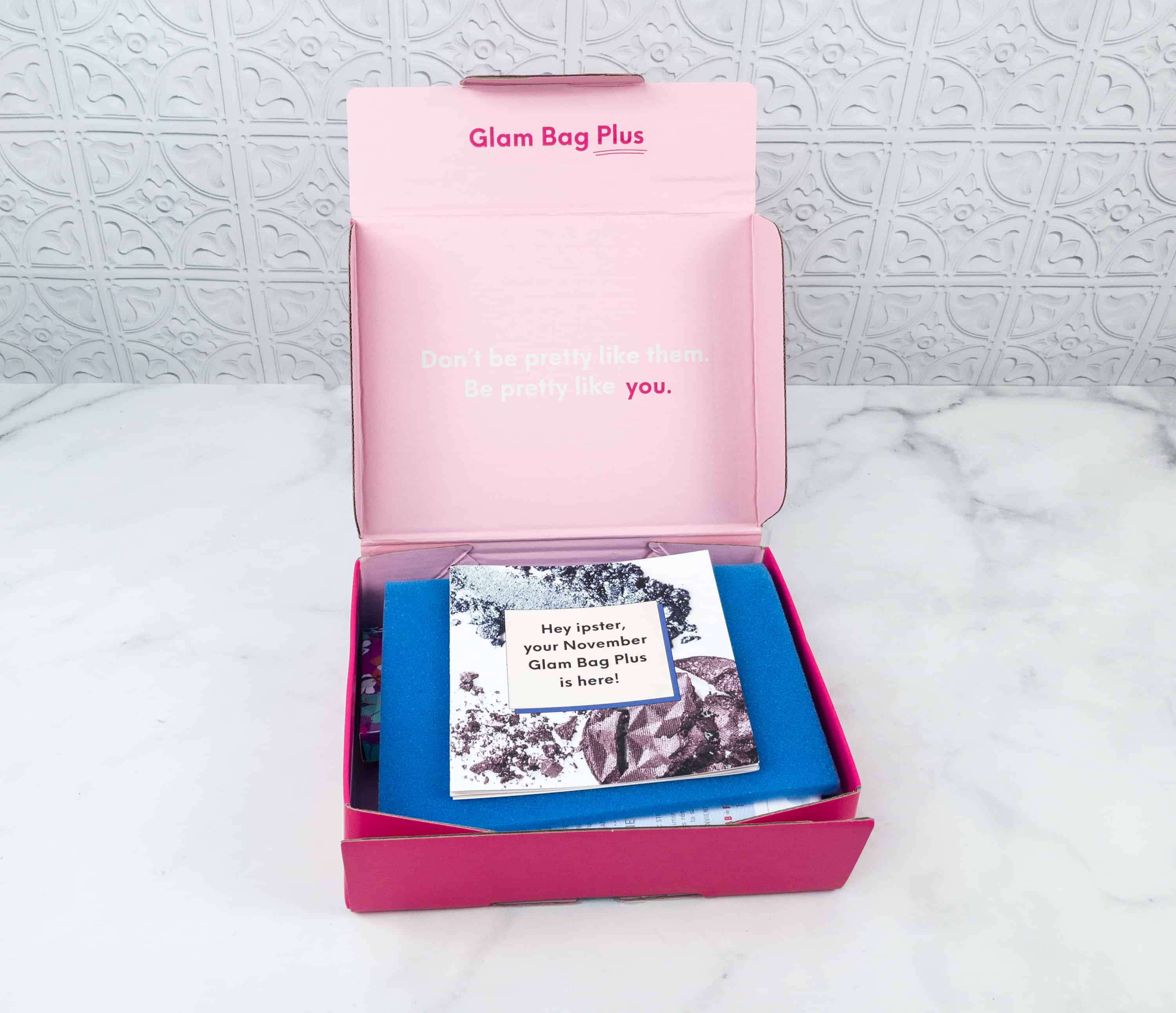 The bottom of the lid of the pretty pink box has some advice to share:
Don't be pretty like them, be pretty like you.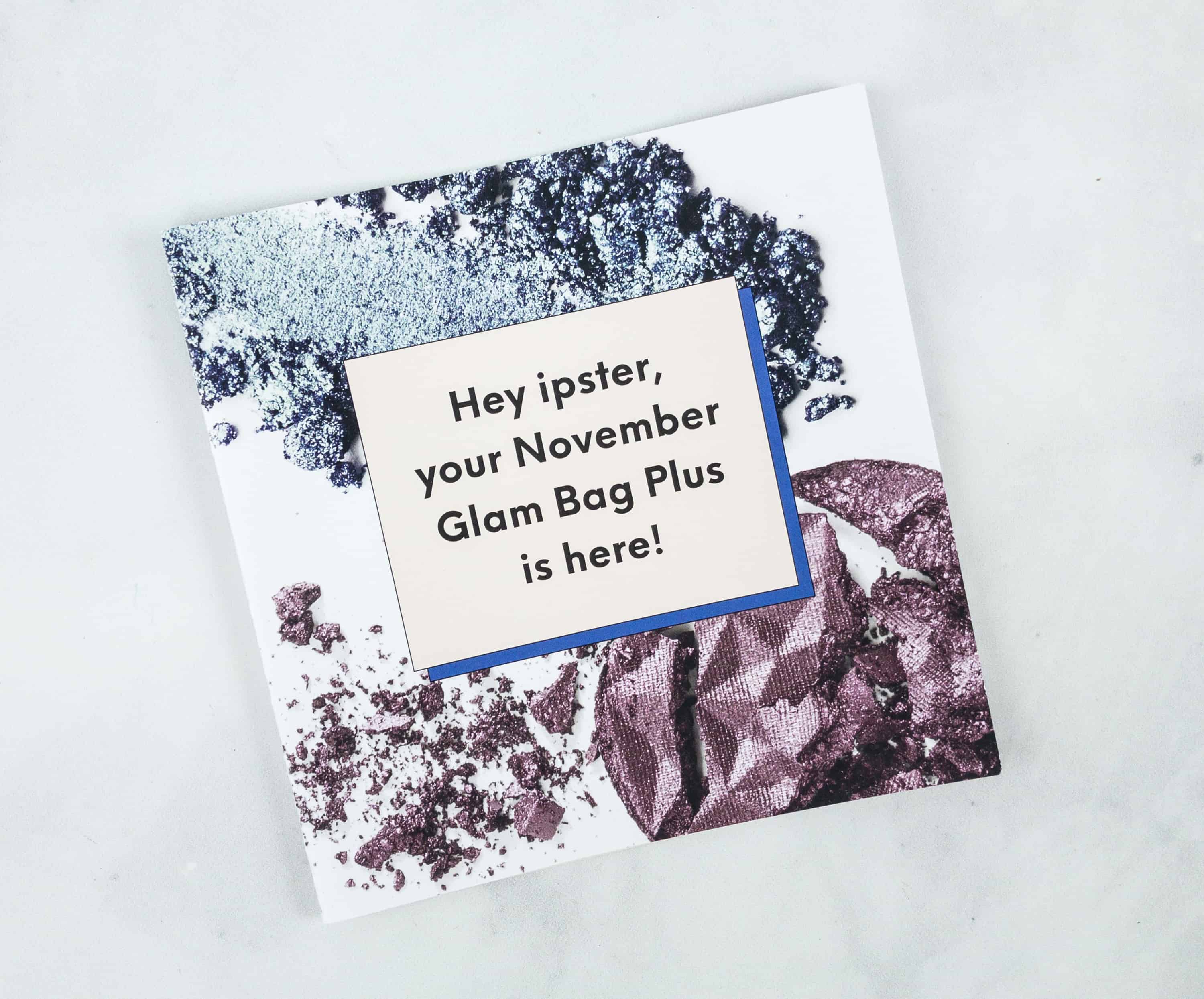 There's a mini magazine that came with the upgraded box, unlike the glam bag which only has a card without individual item details.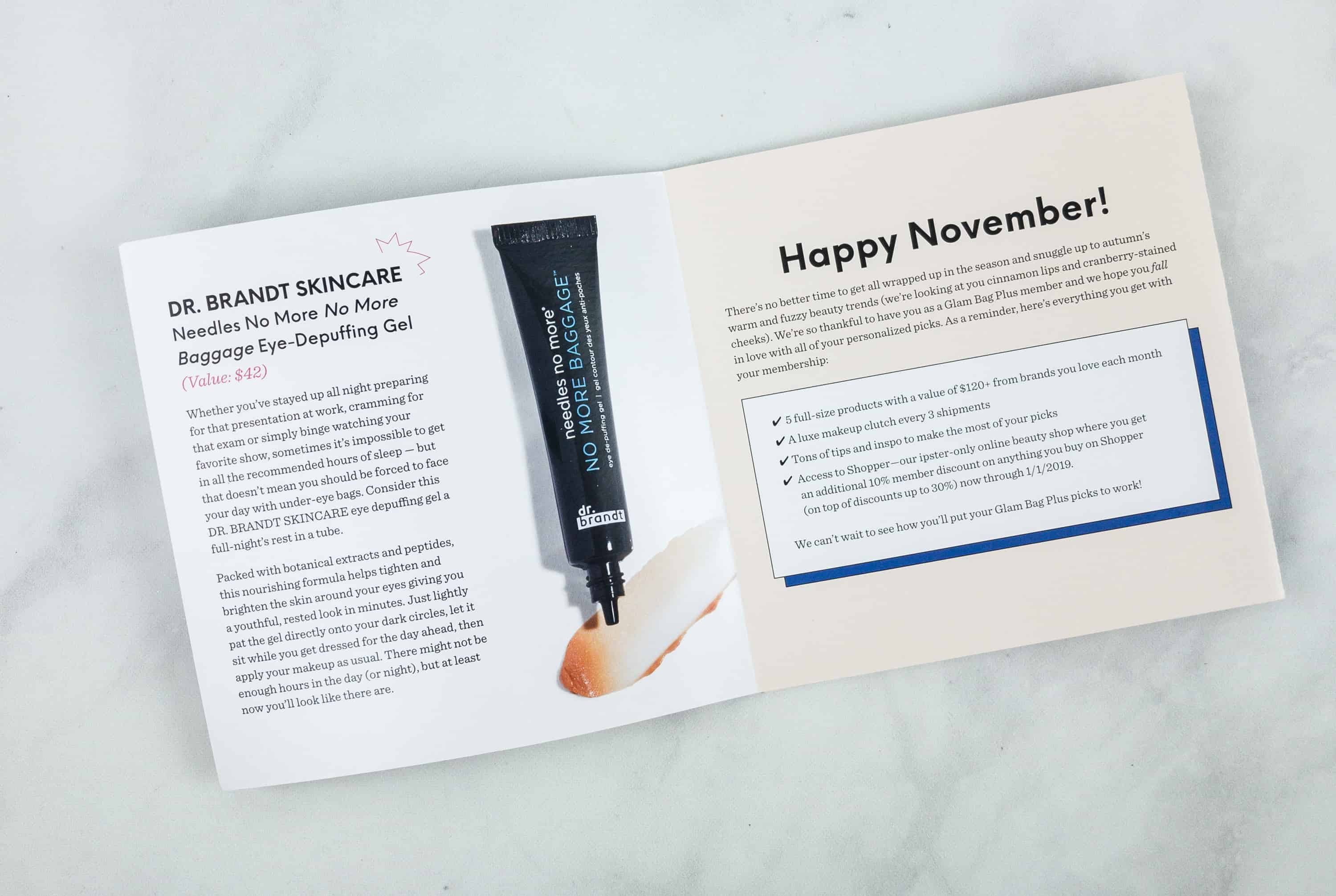 Each page features a specific product and its description.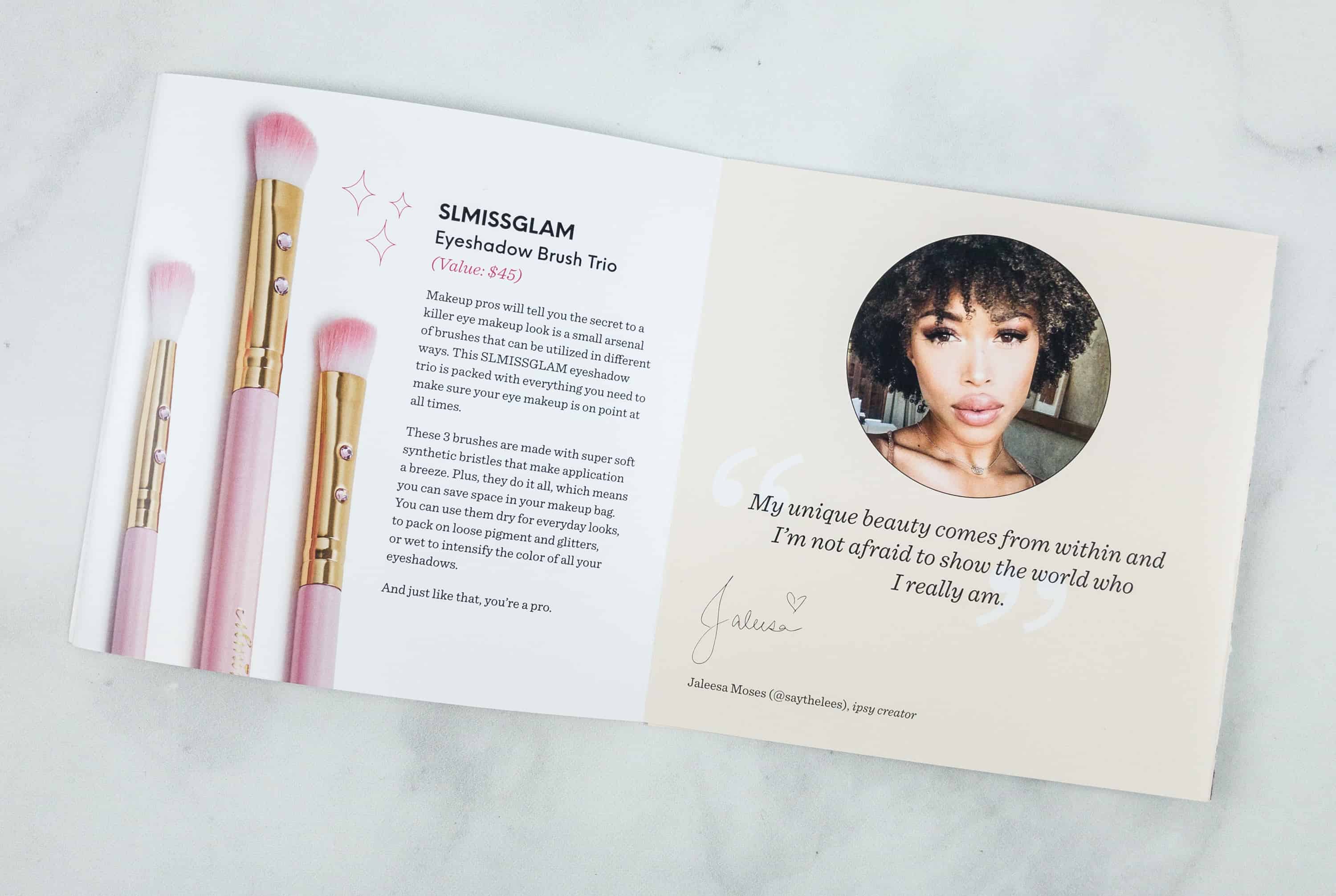 Aside from product descriptions, the mini-mag also provides a to-do list with the upgraded glam bag.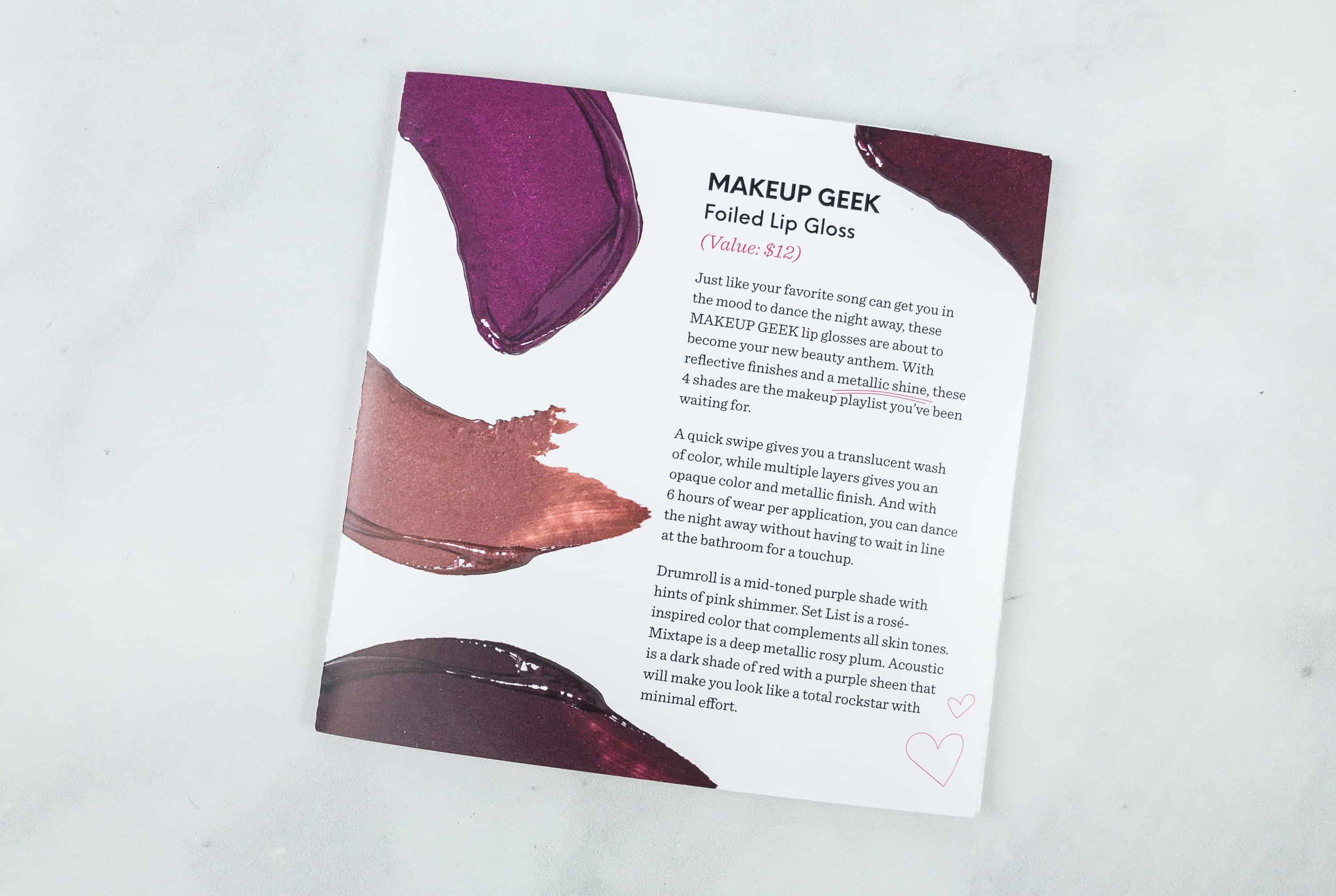 The pictures are all high-quality.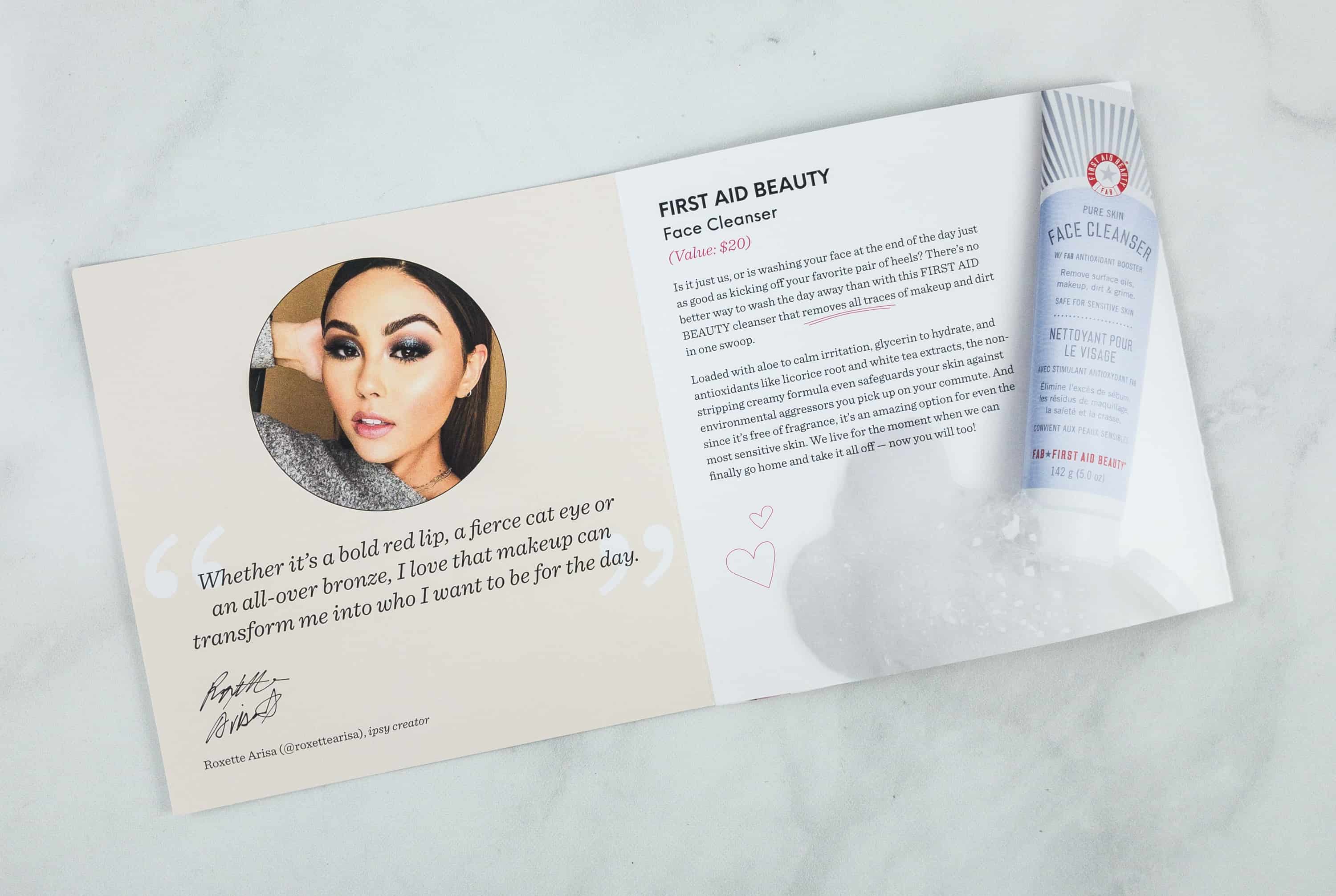 The creator also shared some tips on how she expresses her unique beauty.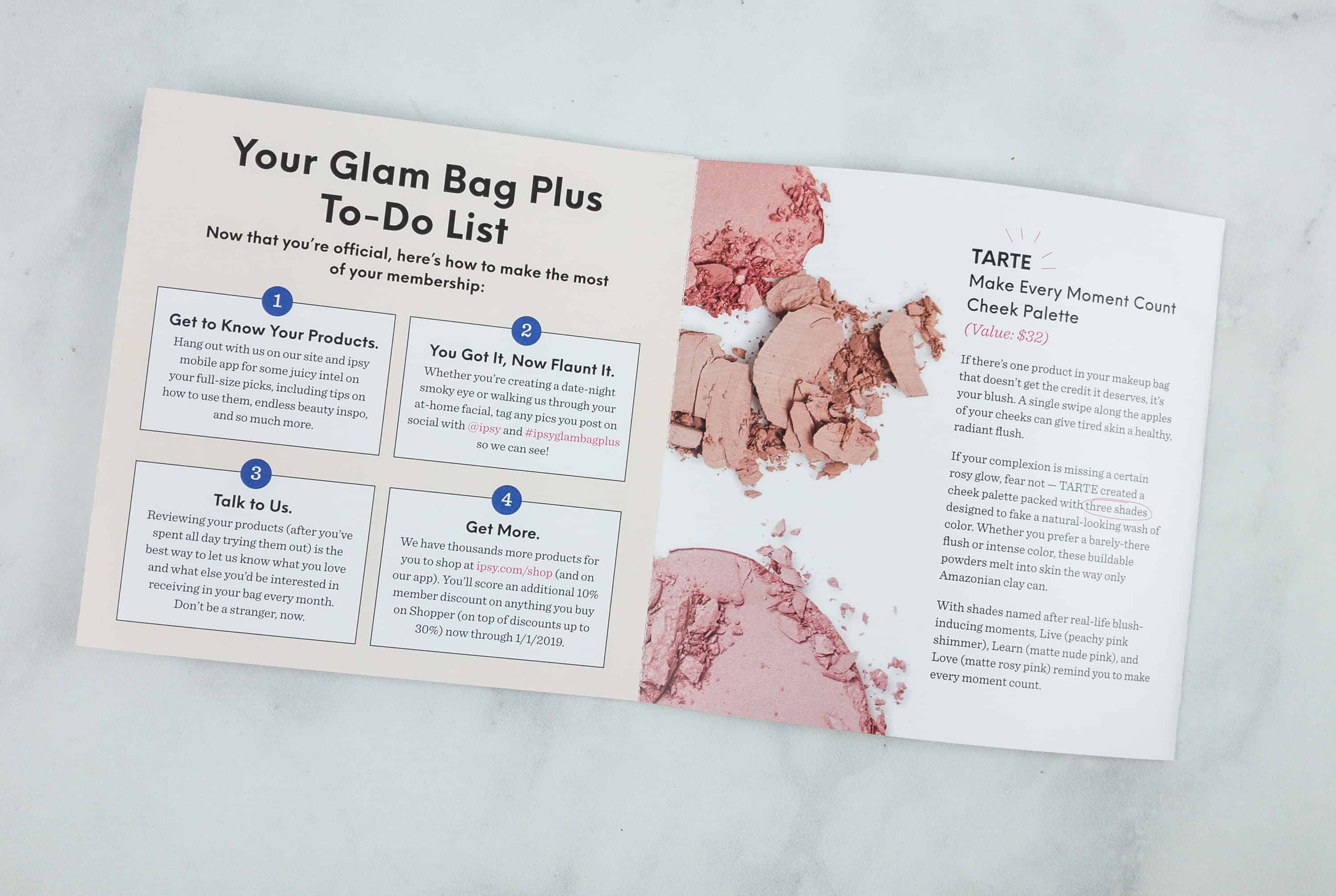 The makeup items that the mag featured made me really excited to dig into the box already!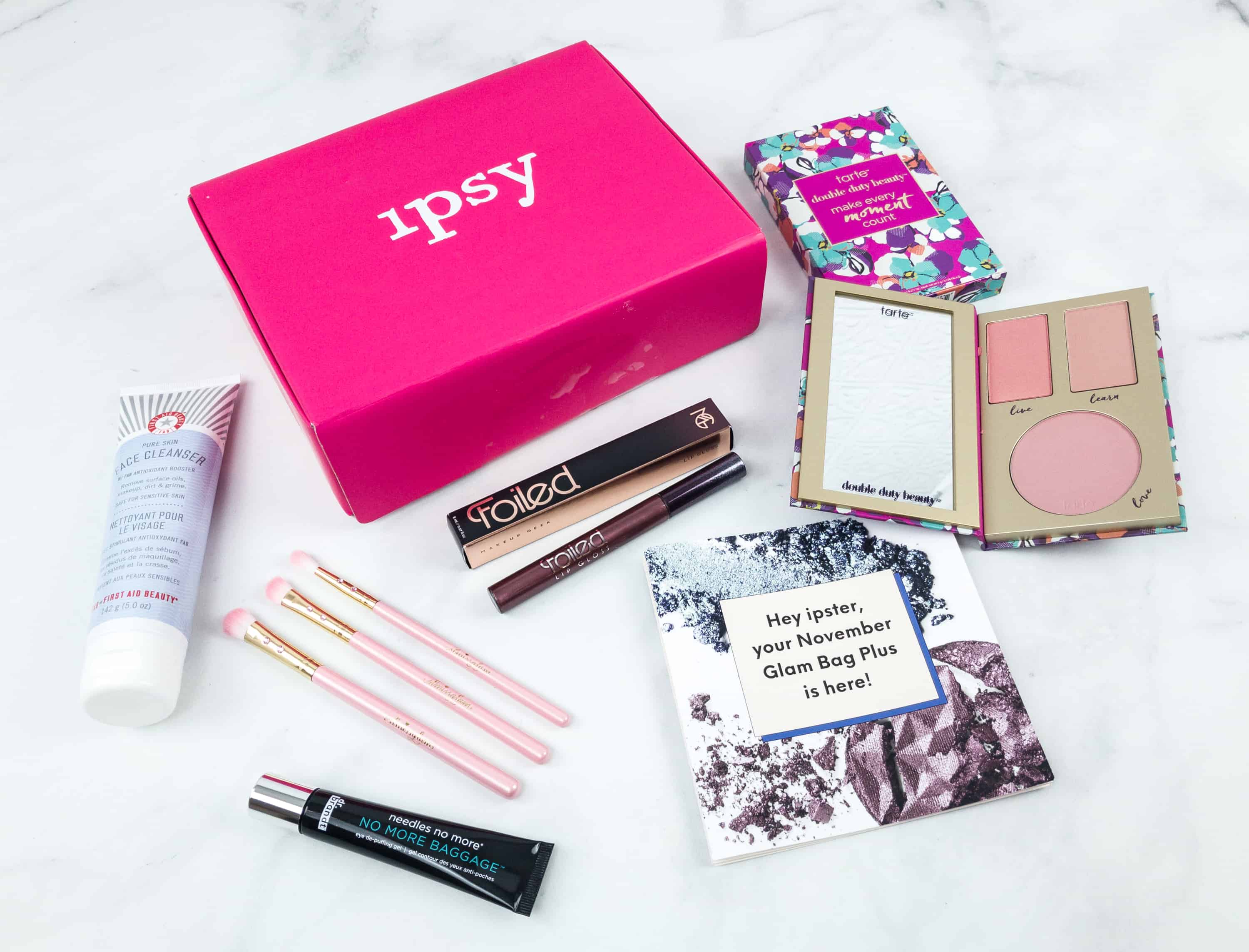 Everything in my Ipsy Glam Plus bag!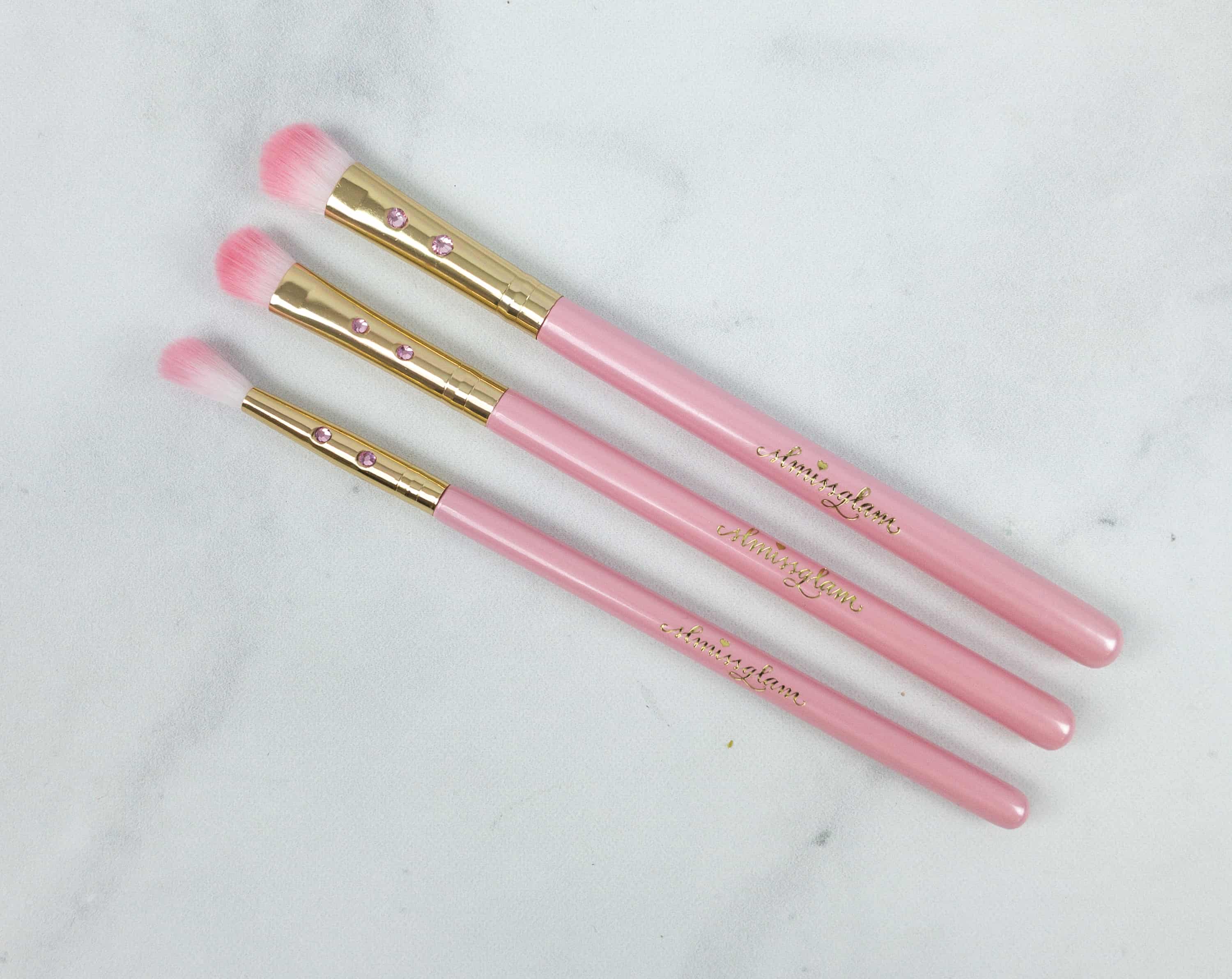 Slmissglam Eyeshadow Brush Trio ($45) You can be an instant pro with this trio of brushes for the eyes. They are convenient to use and they are ideal for blending. The design is pretty in pink with an elegant twist.
These are cruelty-free, synthetic brushes. They can pick up a lot of glitters, loose, or pressed pigments and can be applied all on your eyes without it being stuck on the brush. I love the little pink gems!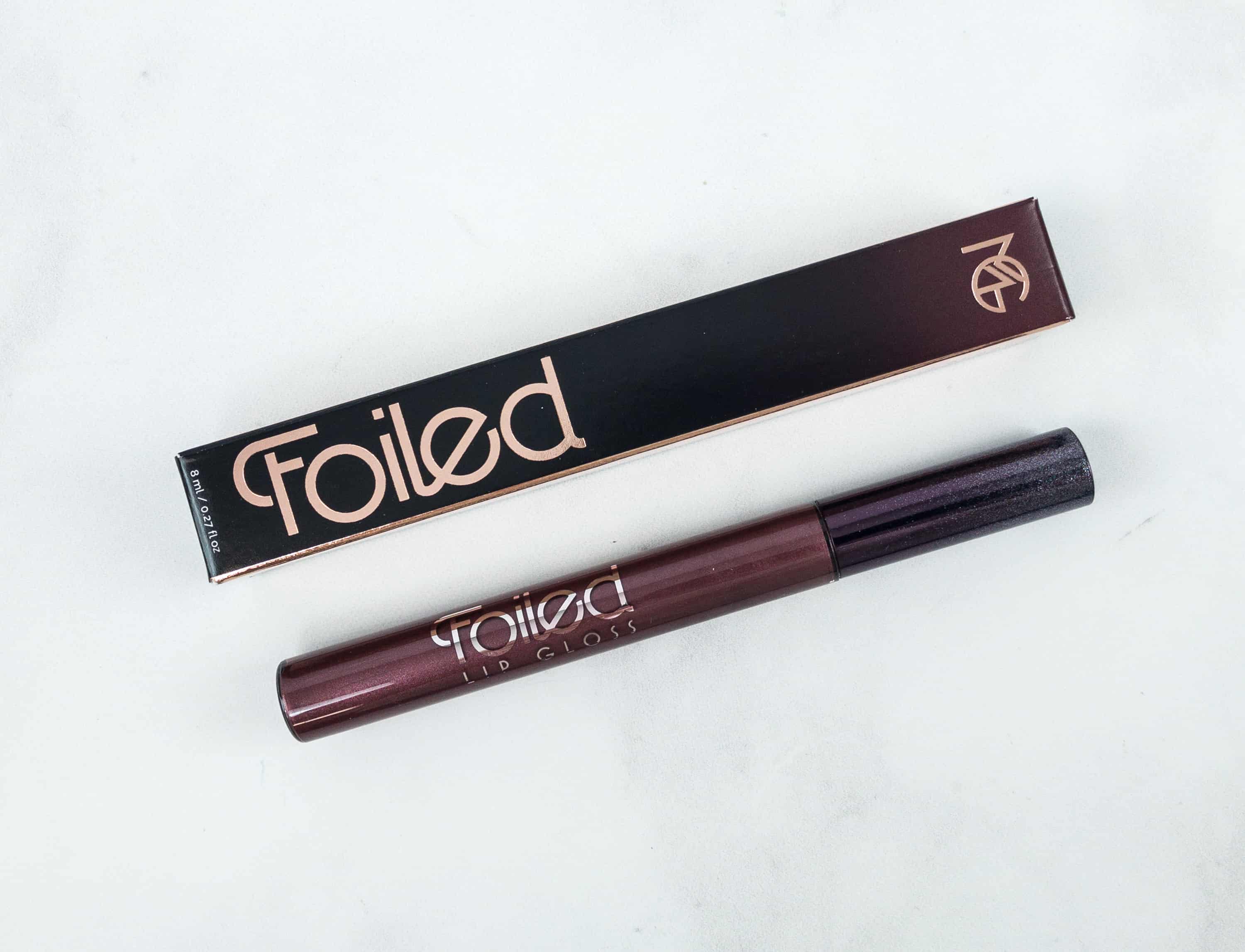 Makeup Geek Foiled Lip Gloss ($12) This lipgloss provides a highly metallic shine. The pigmented and rich creamy consistency is comfortable to wear even when you layer it on your lips. It is not drying and not sticky. Most importantly, it stays on even after a long time!
I got it in a rosy plum shade. The formula is vegan and cruelty-free. The smooth applicator facilitates an easy and precise application. It's supposed to be a buildable pigment, hence the two swatches below, but you're really going to have to apply quite thinly to get the lighter one.
These are the swatches of the lip gloss. The swatch on top is layered, and below it is swiped only once. I do love the metallic glow!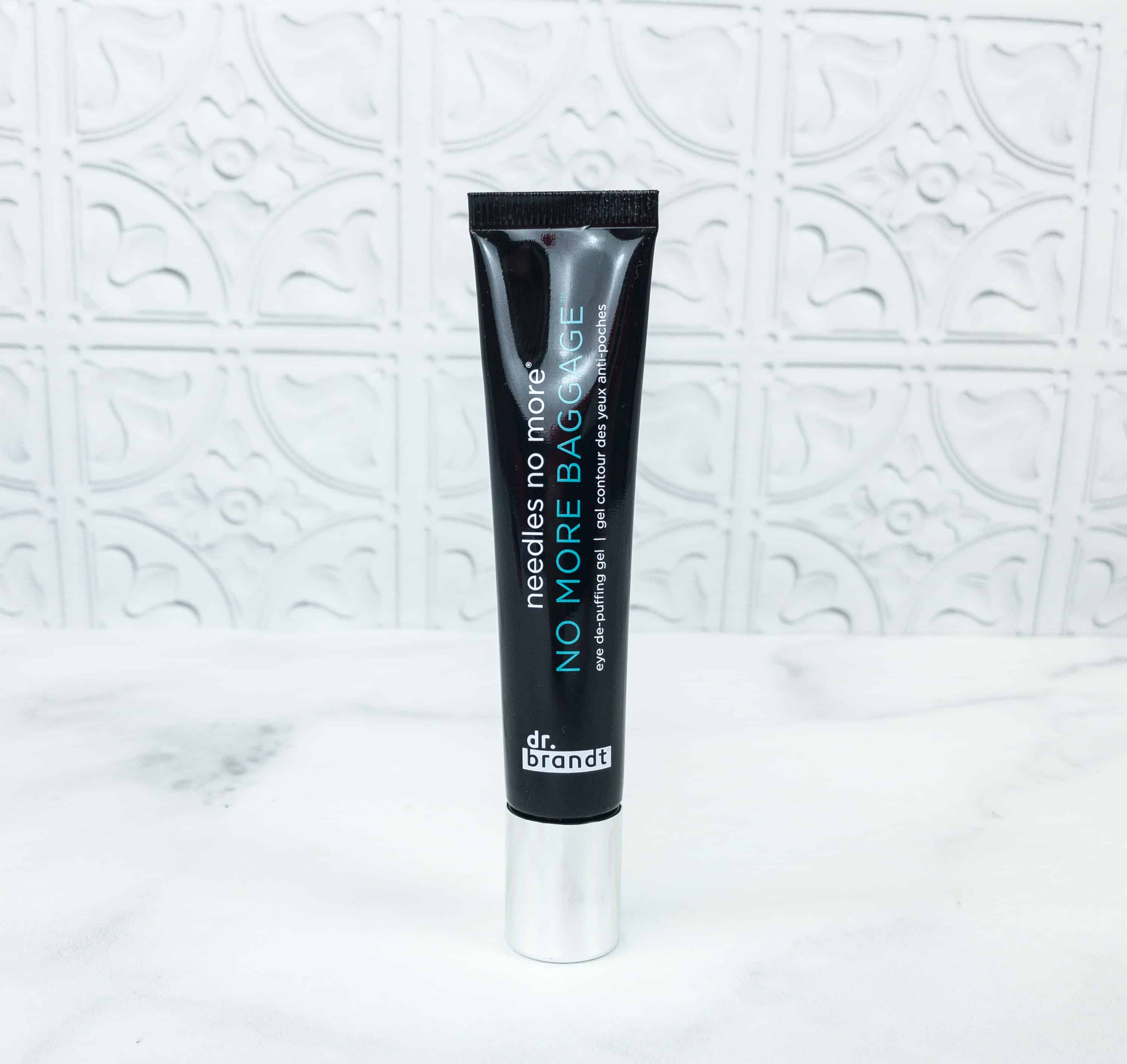 Dr. Brandt Skincare Needle Less No More Baggage Eye-Depuffing Gel ($42) It's an under-eye solution for puffiness and dark circles. The gel gives the eyes a more youthful and invigorated look. It also provides a tightening effect and definitely makes the eyes appear brighter with continued use. It is formulated without parabens, sulfates, and phthalates.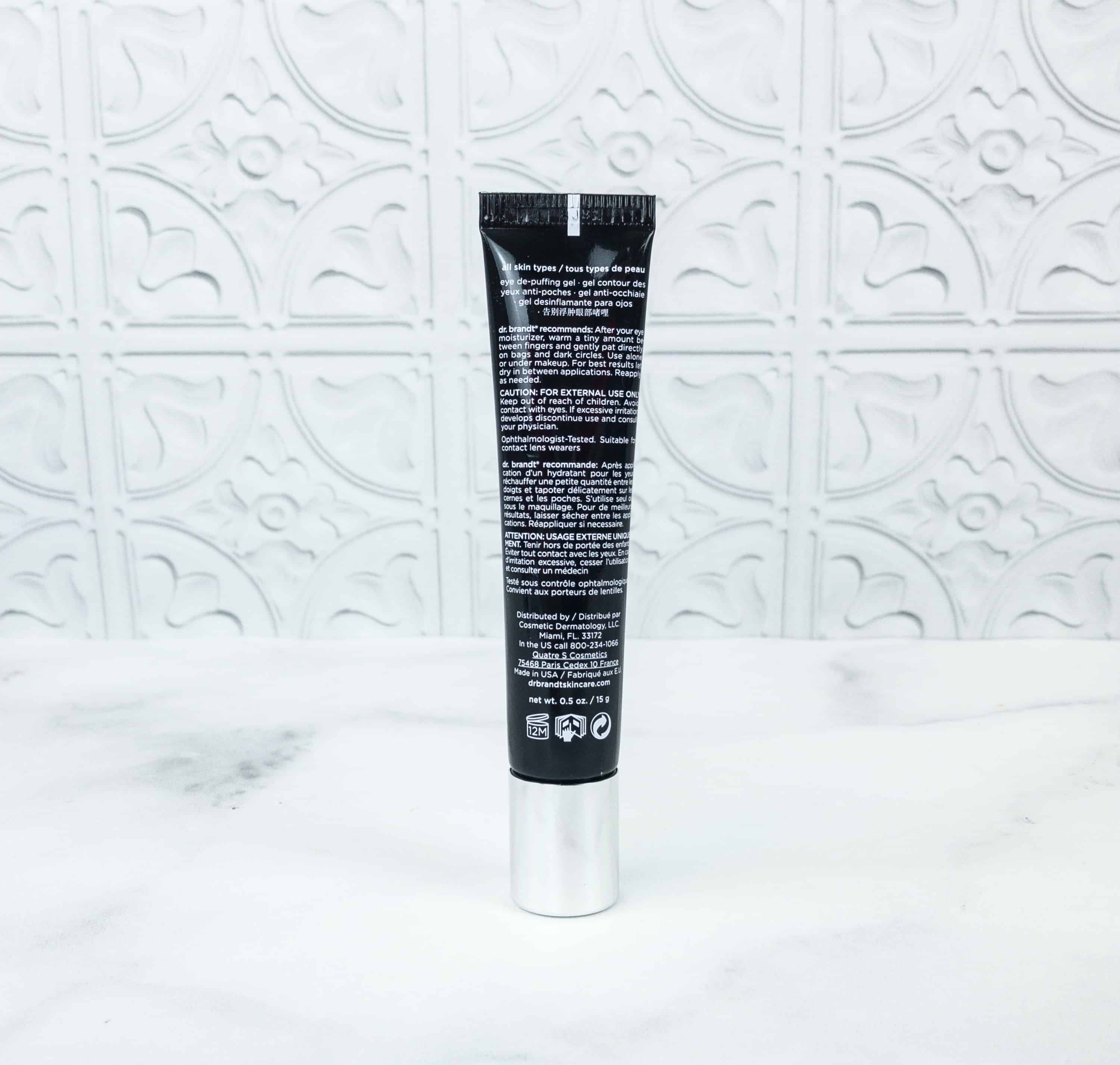 For best results, it is recommended to moisturize the skin first before applying this gently on eye bags or dark circles. It has a cooling, tightening feel when you apply (and an orangey cast, which helps combat dark circles!). Definitely a YMMV kind of product, but it was awesome to try out to see if you love it.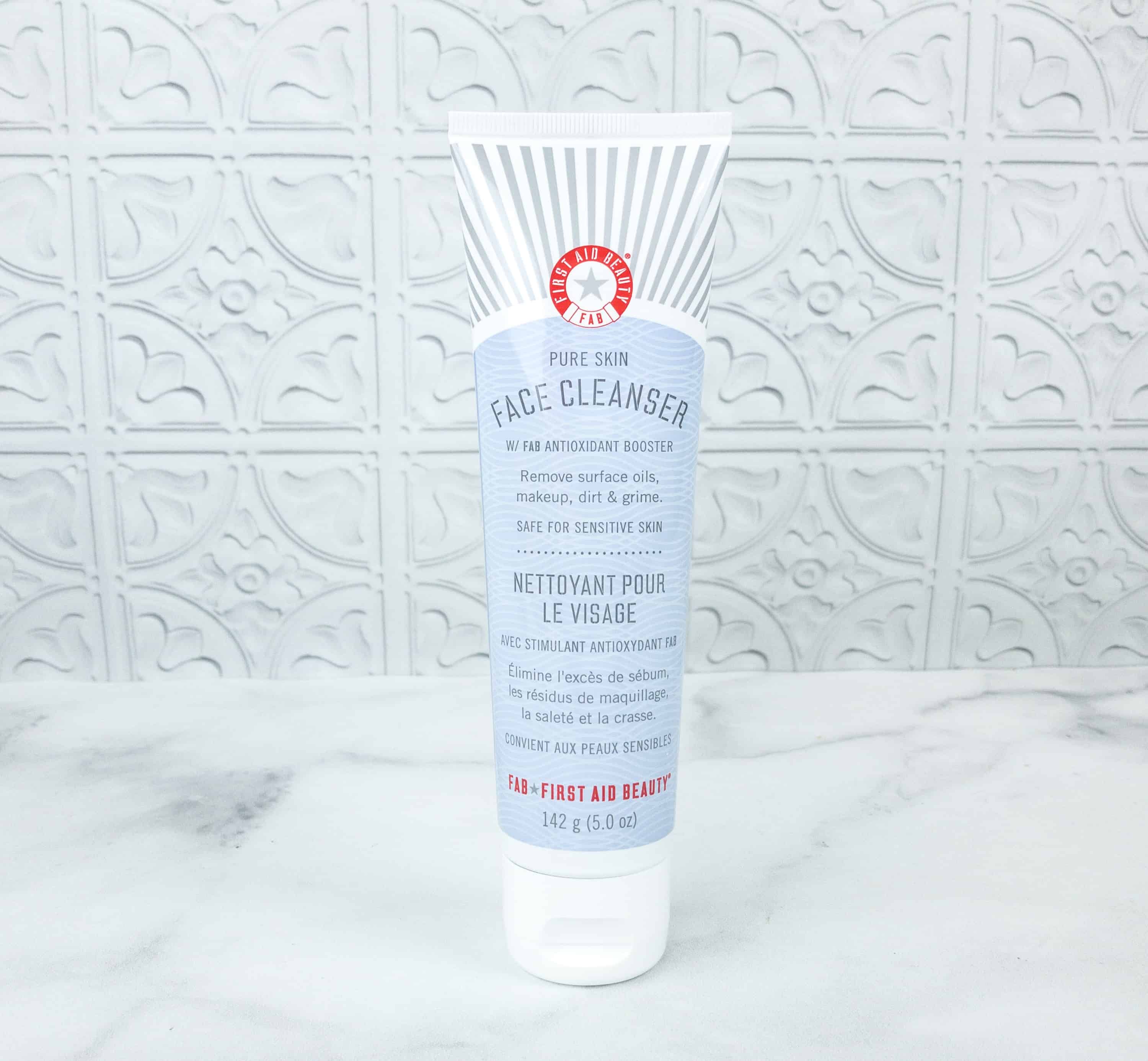 First Aid Beauty Face Cleanser ($20) The facial cleanser features a whipped texture that gently but effectively removes makeup, oil, and dirt. It is infused with botanical and antioxidant blends that cleanse the skin without disrupting its ph balance. The formula doesn't contain parabens, sulfates, or phthalates. I absolutely adore FAB and to get a full size in this $25 box? Amazing!
Tarte Make Every Moment Count Cheek Palette ($32) Consisting of one shimmery and two matte blushes, this cheek palette suits a wide range of skin tones. The cover features the chosen quote by the tartelettes on social media.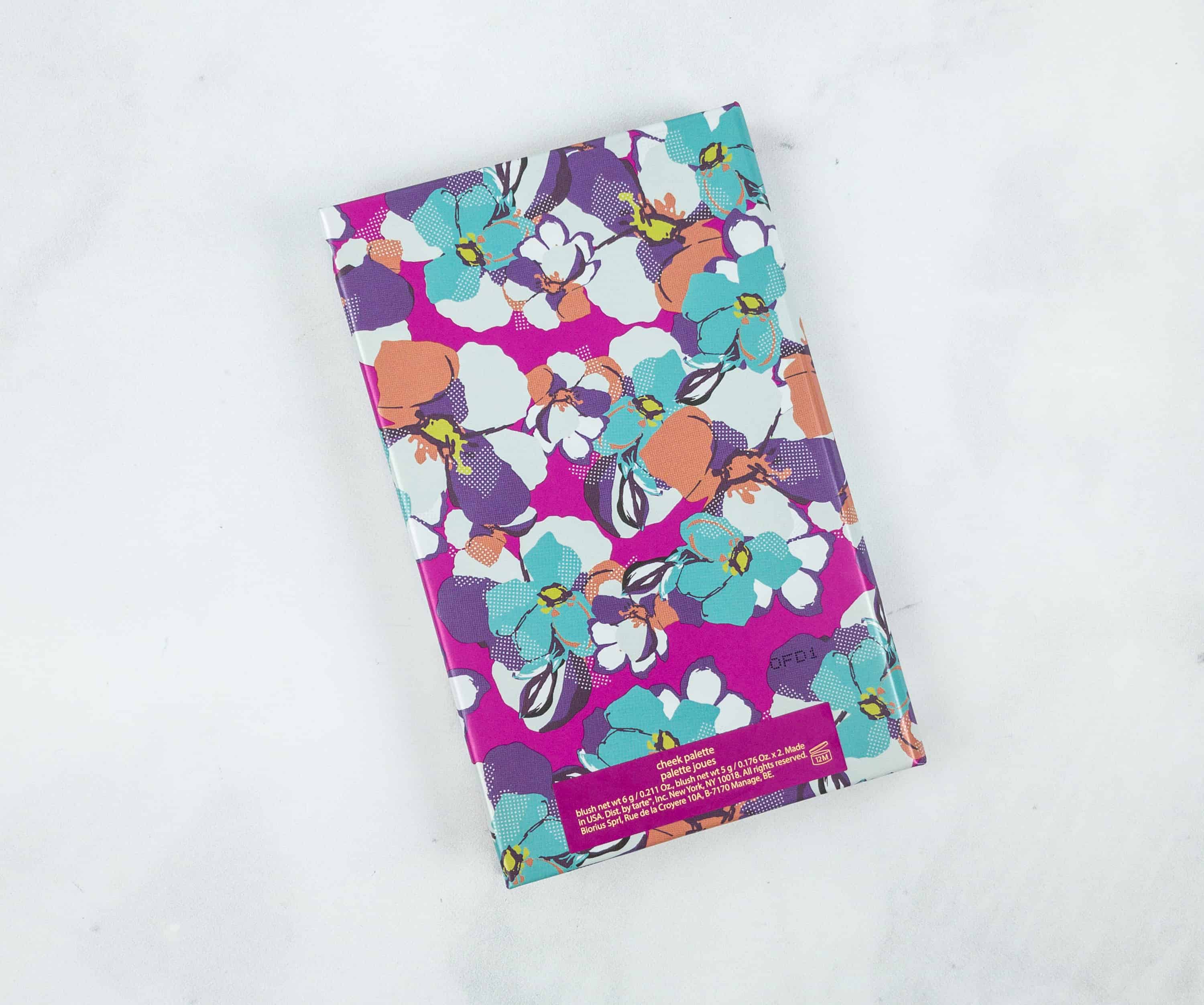 It is a buildable pigment from sheer to intense vibrant color that works with every complexion, even the deeper ones. It's oil-free and dermatologist tested. You can use your favorite brush to apply it to your cheeks for a natural flattering blush.
It contains Amazonian clay for longer wear, softening mineral pigments, and rich anti-aging vanilla.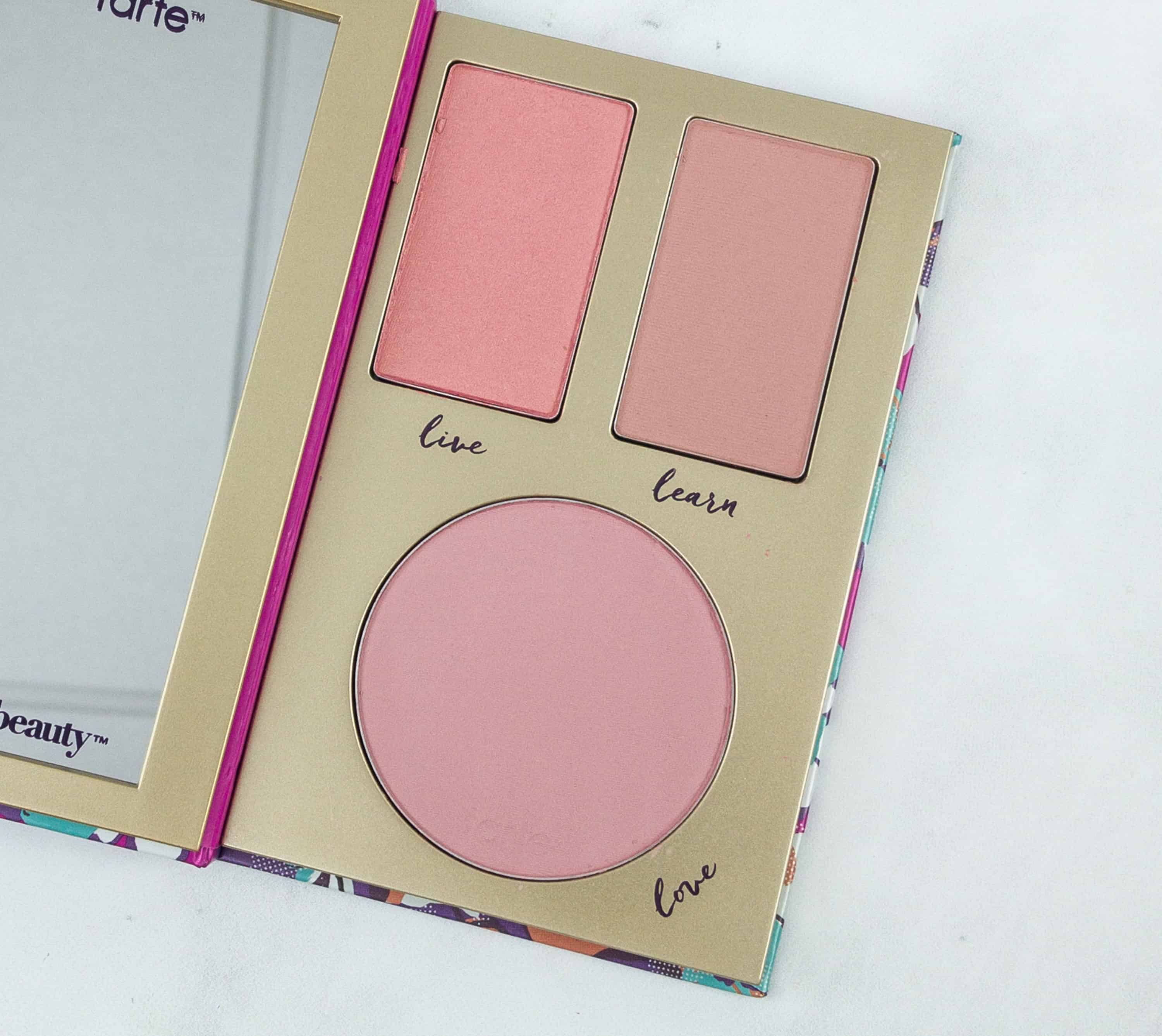 Live is the peachy pink shimmer, Learn is the matte nude pink, and Love is the matte rosy pink. It's a mini (super accessible) contouring kit in one palette, or you can just match your blushes with the day's looks. This is a great blush palette.
I love the Ipsy bag for this month, and I would say the same for the Glambag Plus. The items were definitely an upgrade in terms of size and worth. The brands are still the same but they were able to make it exciting all over again with a bunch of high end full size products. Although coincidential (as my ipsy bag and glambag plus are on separate accounts), I got a Tarte blush in this month's Ipsy bag and they also sent a 3-in-1 blush in this box. The set of eyeshadow brushes is a nice touch with the moisturizing face cleanser and depuffing eye gel. I'm not crazy about the lip gloss because it can be slightly patchy and not easy to manage because of its dark pigment but overall there are no fillers and I'm happy with the items. From a $25 subscription, there's about $150 in value from great brands!
What do you think of Ipsy Glambag Plus?