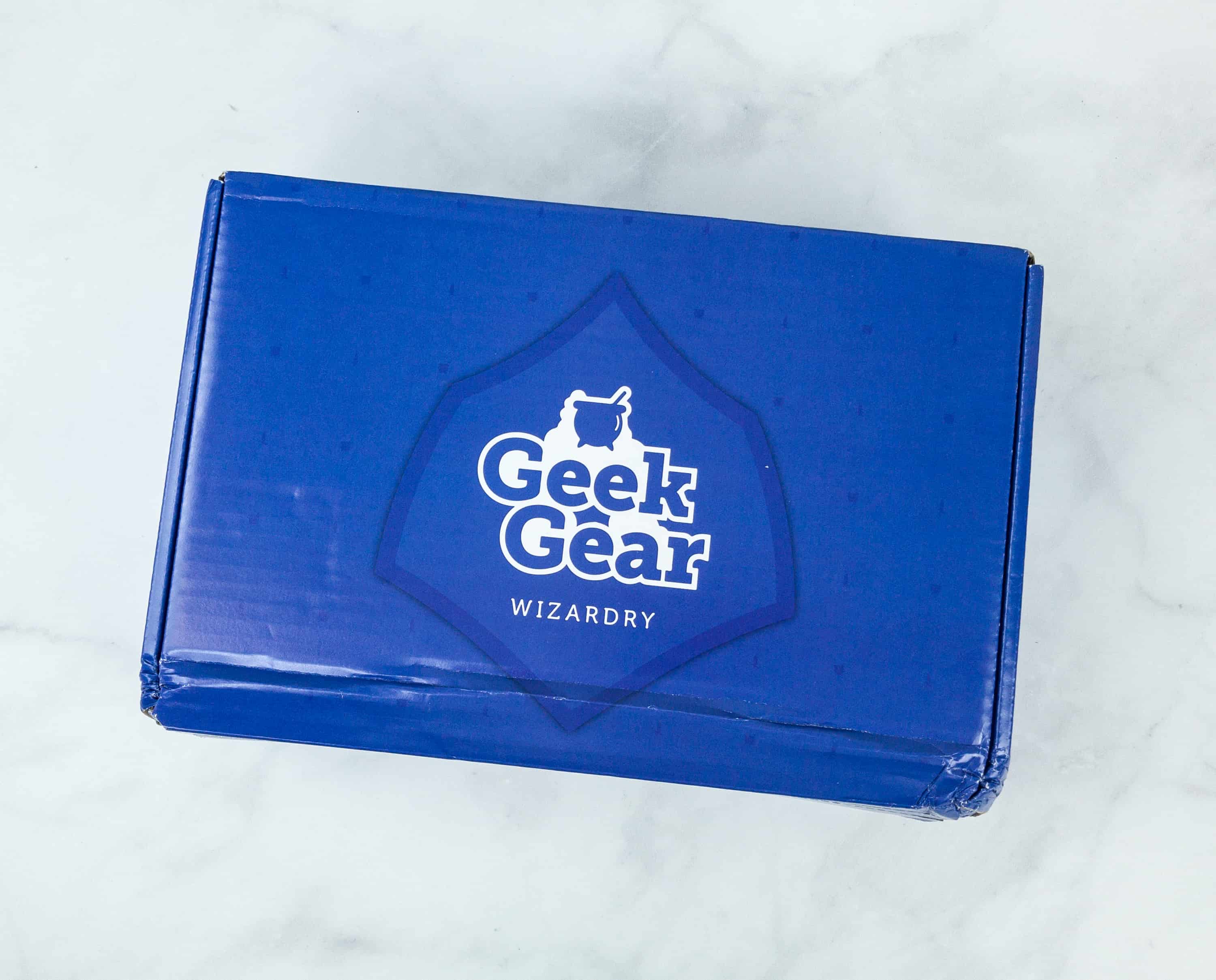 The Geek Gear World of Wizardry is a monthly Harry Potter themed edition subscription box. Every month, you'll receive a box filled with licensed or exclusive Harry Potter merchandise personalized to your chosen Hogwarts House, for only £24.99! 
DEAL: Save 15% off with code SPECIAL15!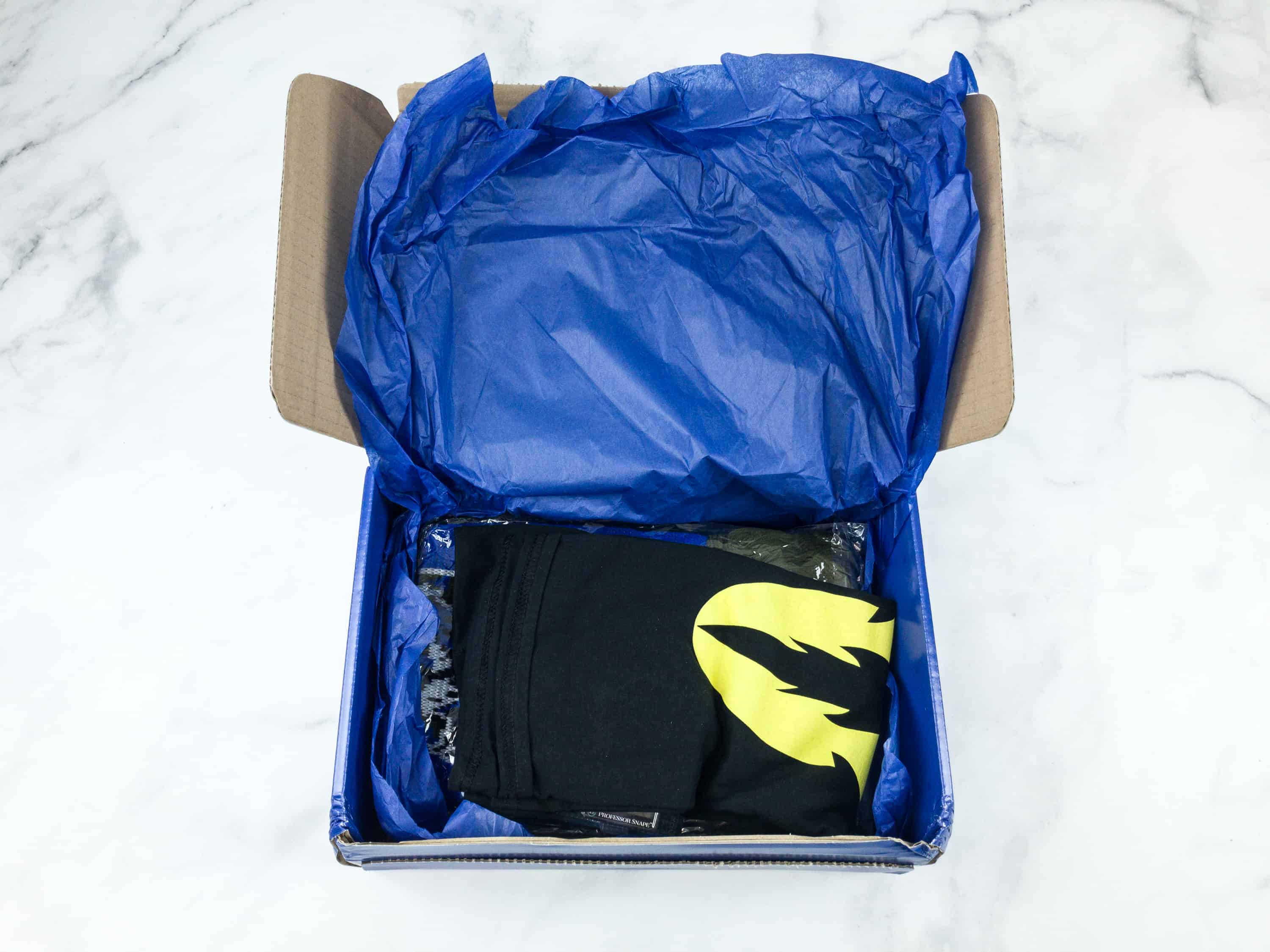 The items were wrapped in blue tissue paper.
A tri-fold pamphlet is included, which gives more information about this month's box contents.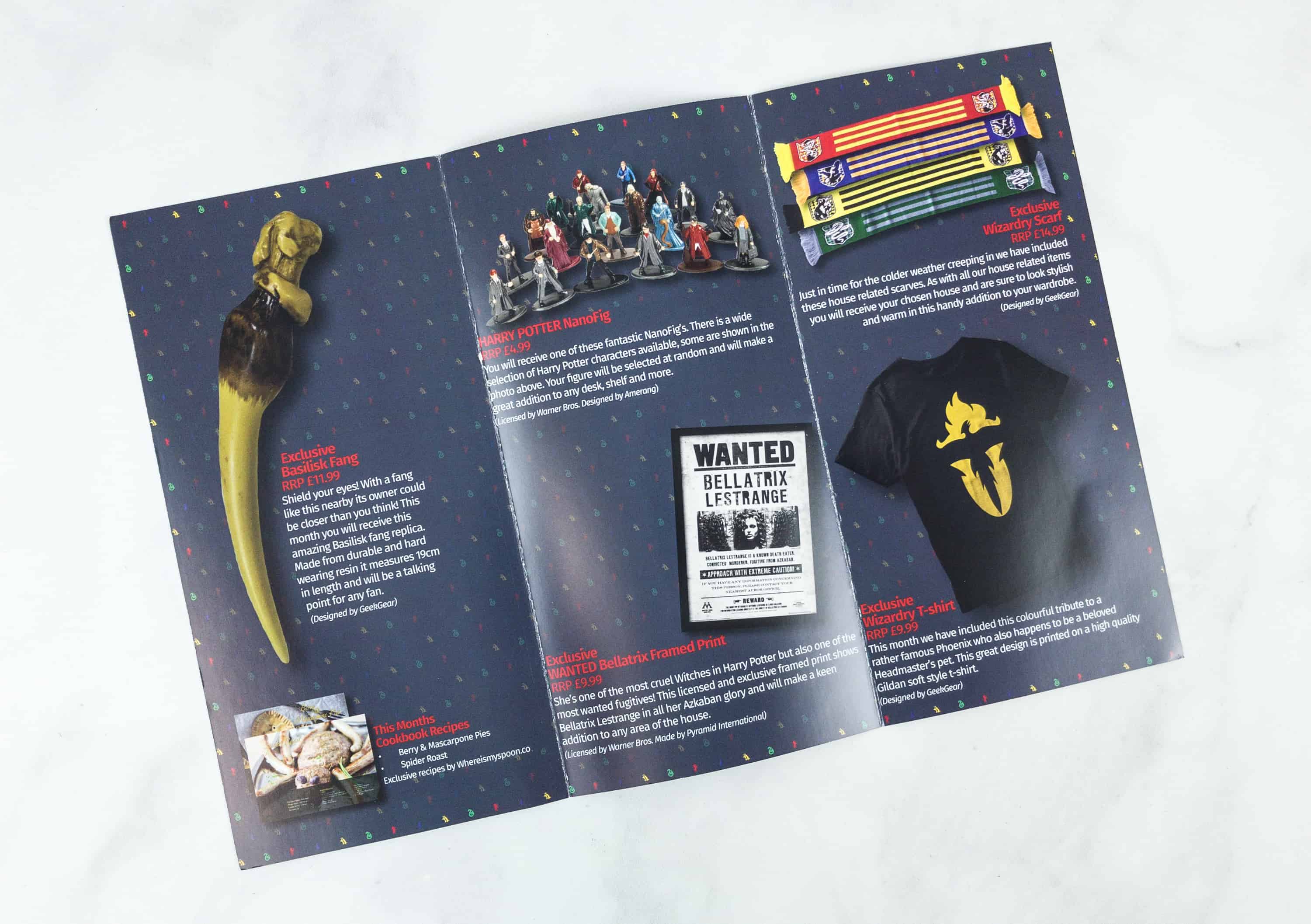 It gives you a full list of all that's in your box.
Everything in my box!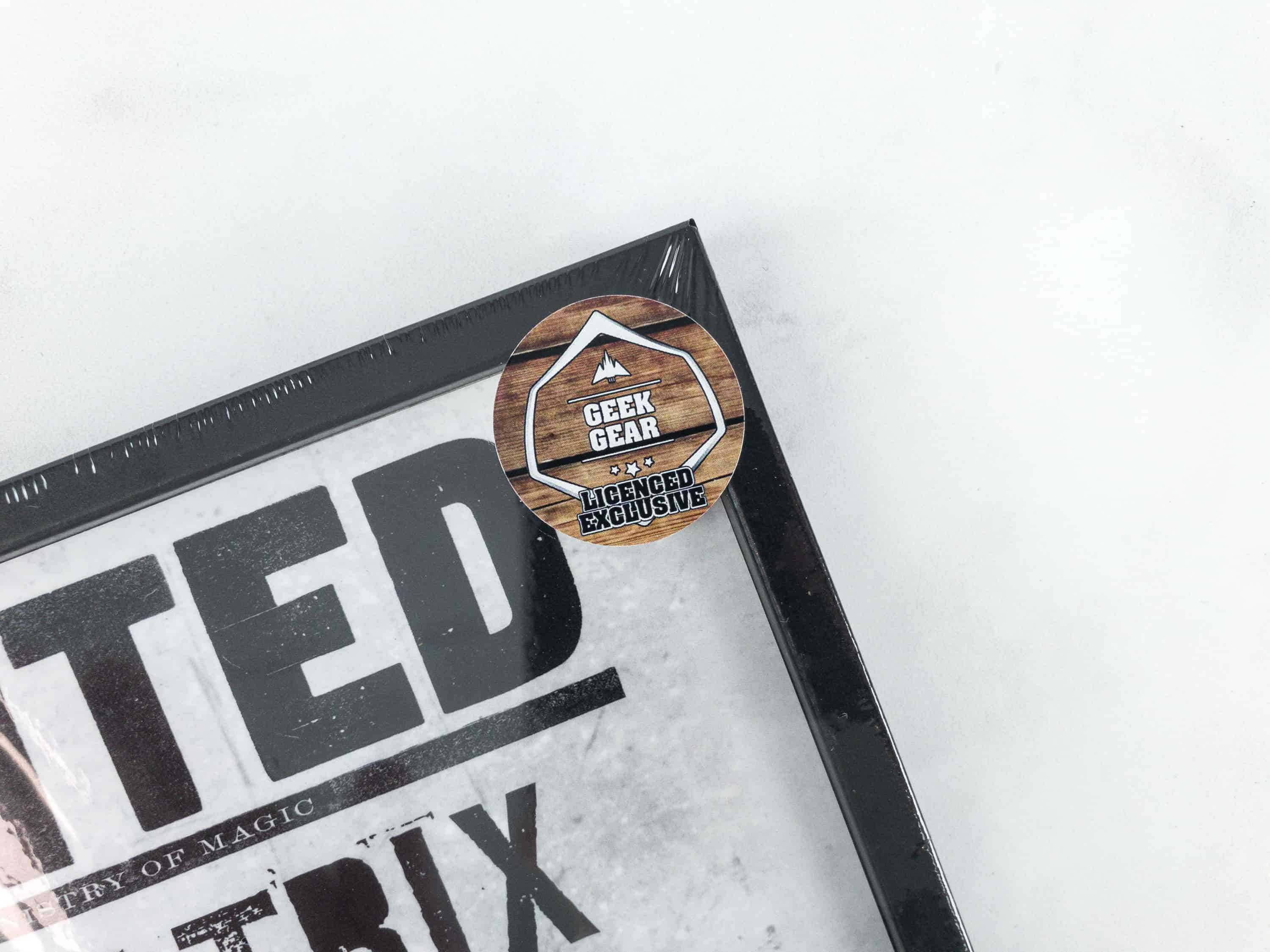 Wanted Bellatrix Framed Print (£9.99) This month's Licensed Exclusive features one of the most loyal Death Eaters and most-wanted fugitives!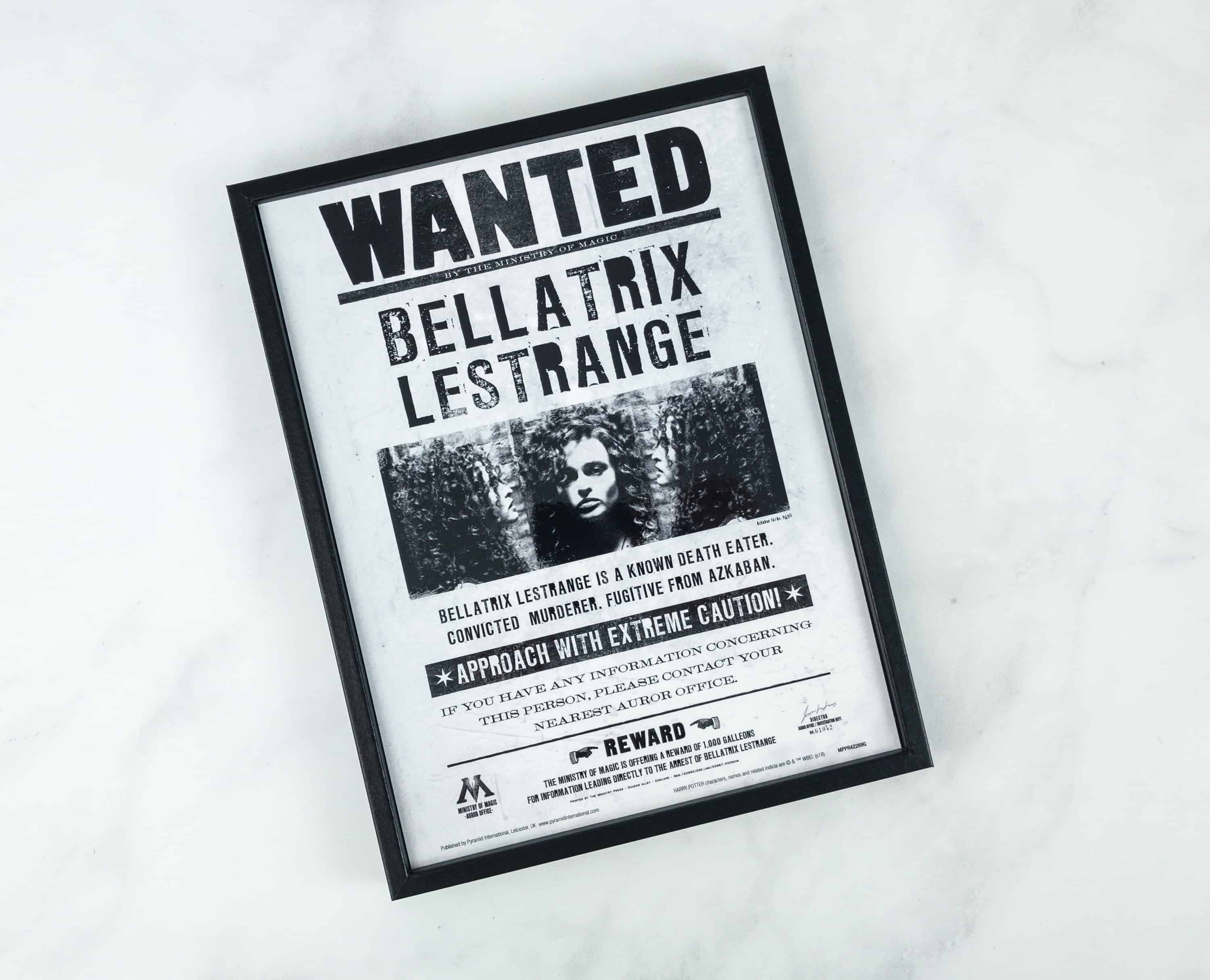 In all her Azkaban glory, pictured in the WANTED poster is Bellatrix Lestrange. This might be very useful to post on a certain spot in the house so the kids know whom not to mess around with!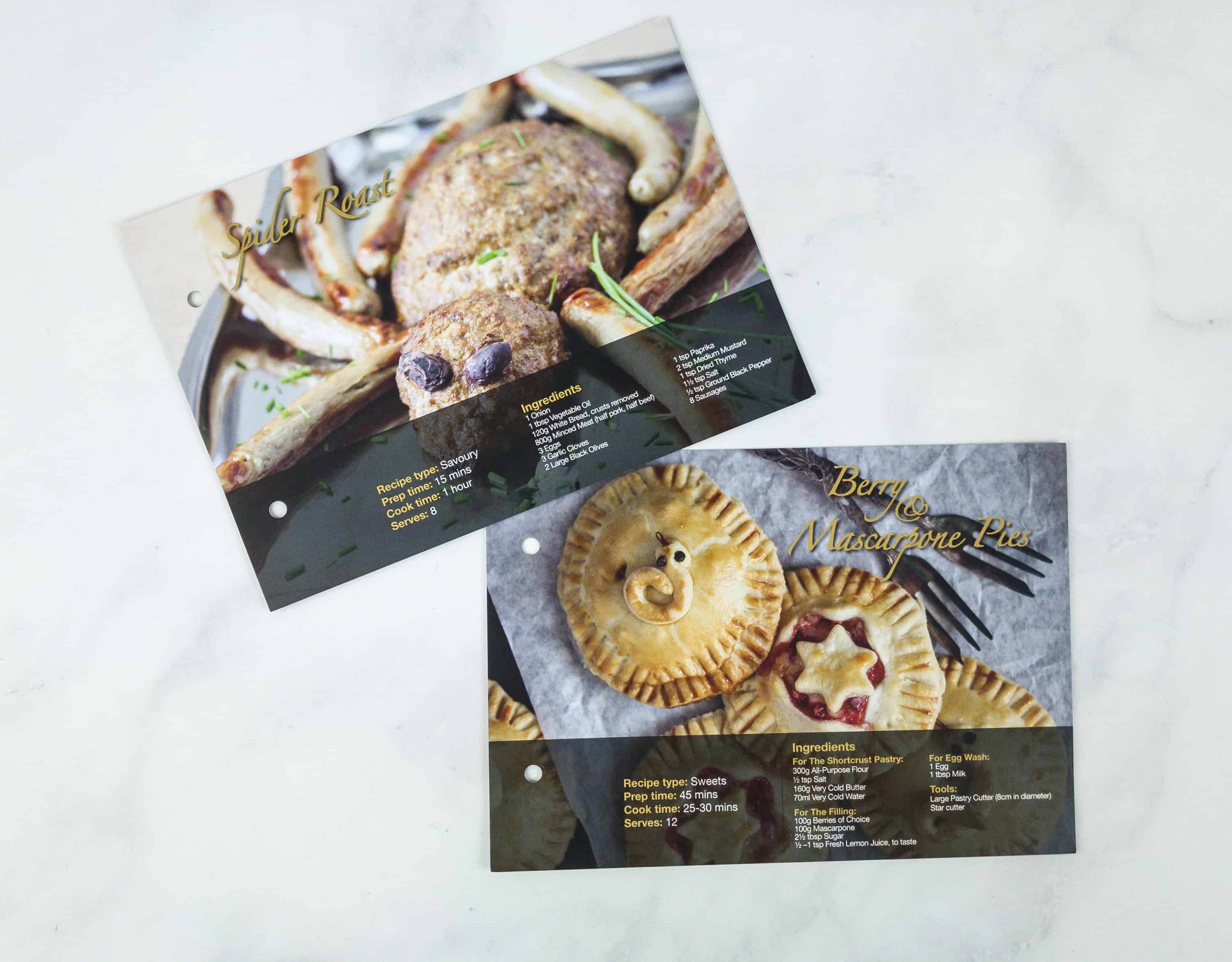 Cookbook Recipes. For this month's Cookbook Recipes, we got Spider Roast and Berry & Mascarpone Pies! Sounds yummy!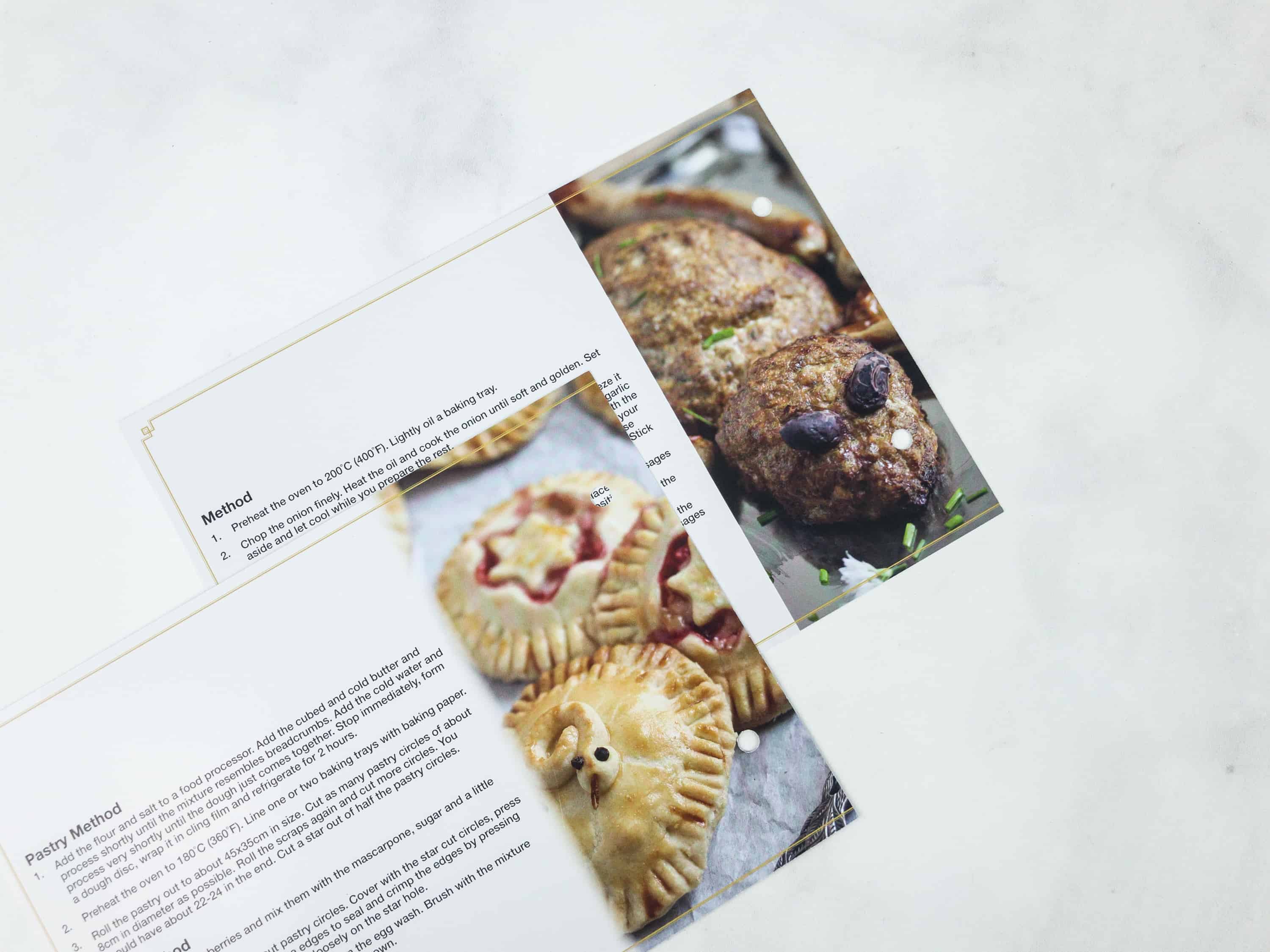 The exclusive recipes are from Where Is My Spoon! The ingredients and some important information about the recipes are found in front of the recipe page. They also have binding holes if ever you want to compile them or if you received the January box with the cookbook binder. We're really excited to try these recipes out! The spider roast is kinda creeping me out but the mascarpone pies look adorable and delightful!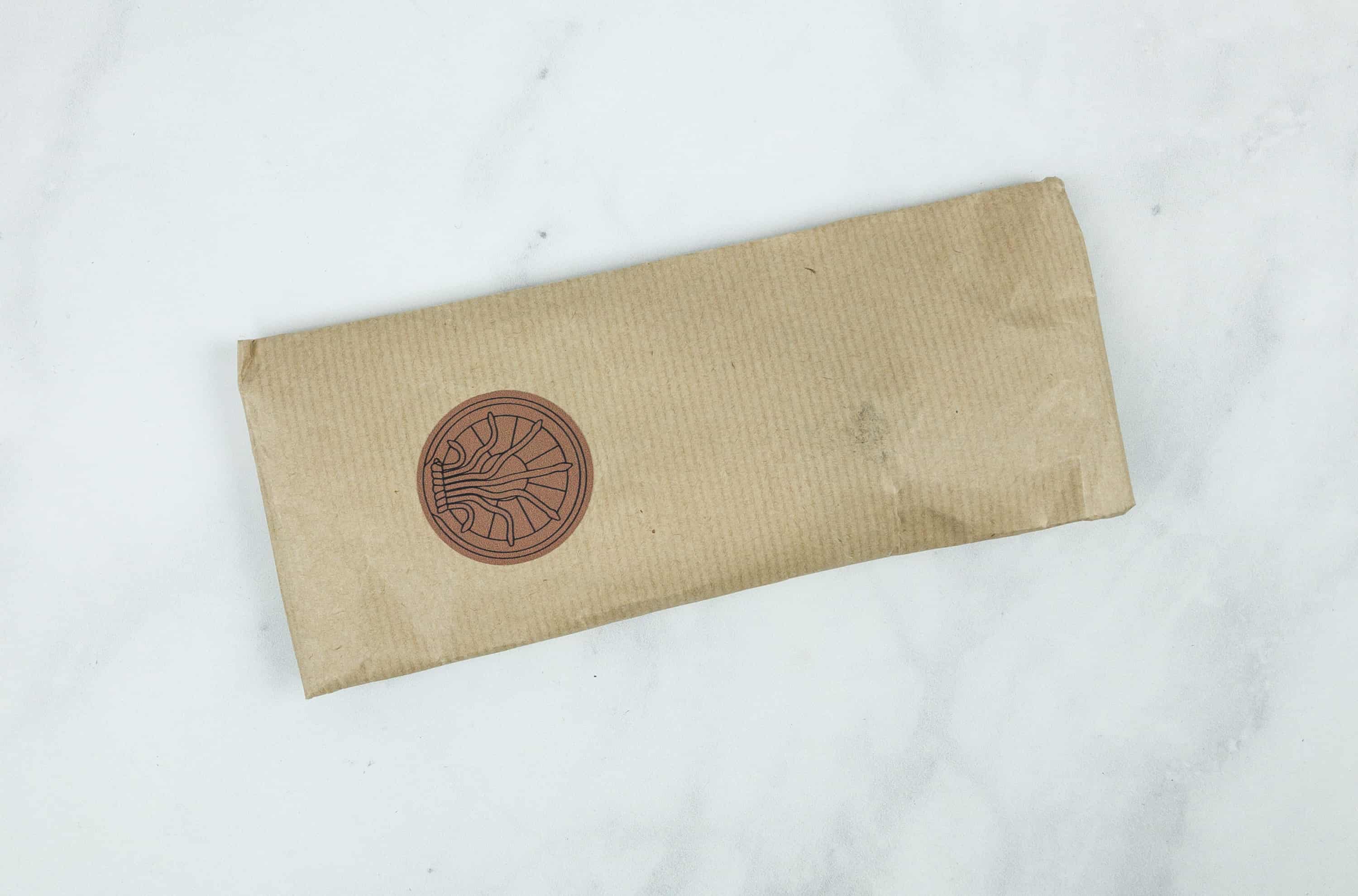 Basilisk Fang (£11.99) The next item is protectively packaged. It's taking me back to the Chamber of Secrets!
The packaging also features a seal that has 7 serpents on it, just right to represent what's inside the pack!
It's a resin replica of the Basilisk's fang! It's a 19 cm long replica and will look great as a desk decoration.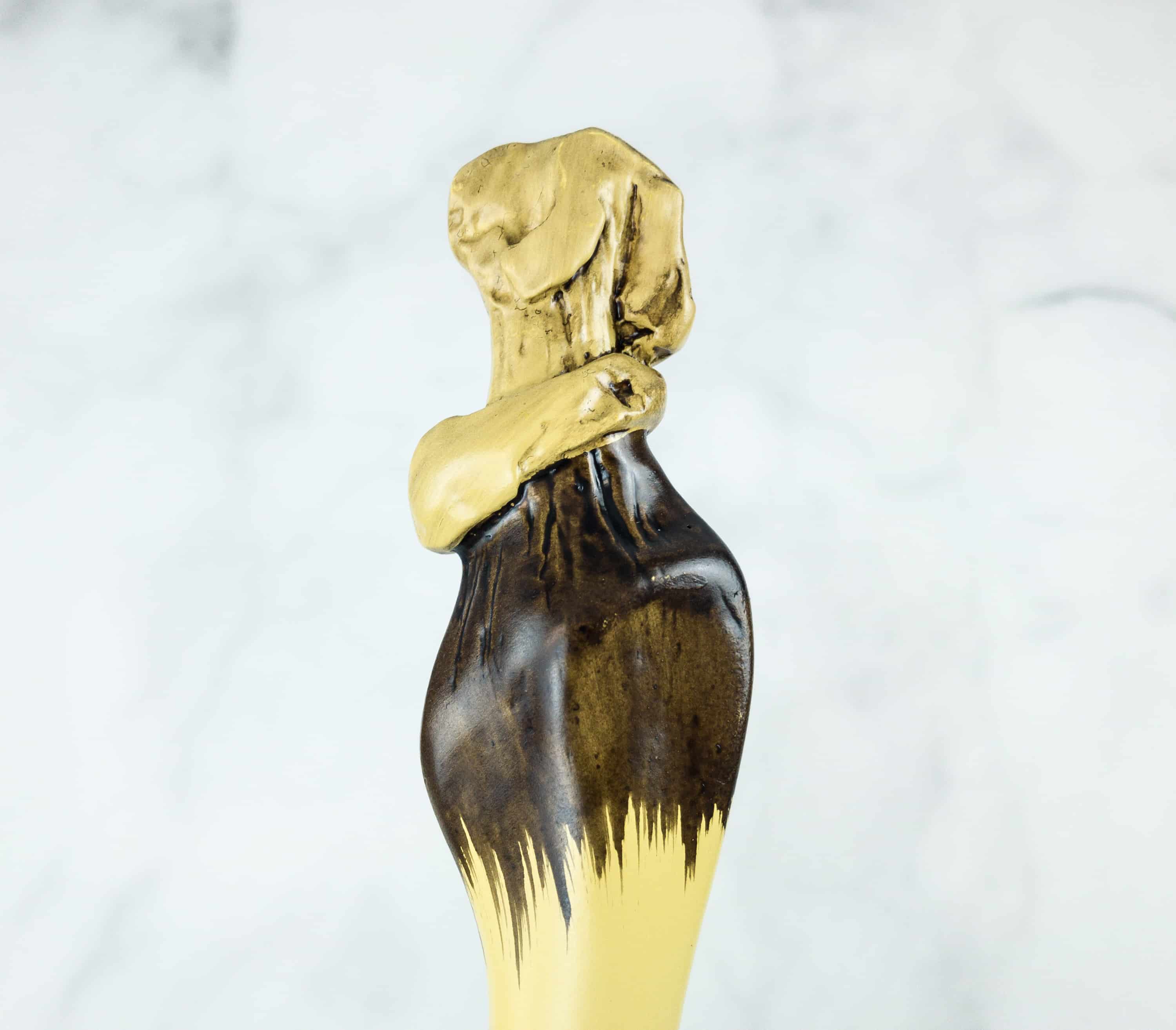 It will be way cooler if it came with a stand, but keep it handy as you might need it to destroy some Horcruxes, like Tom Riddle's diary!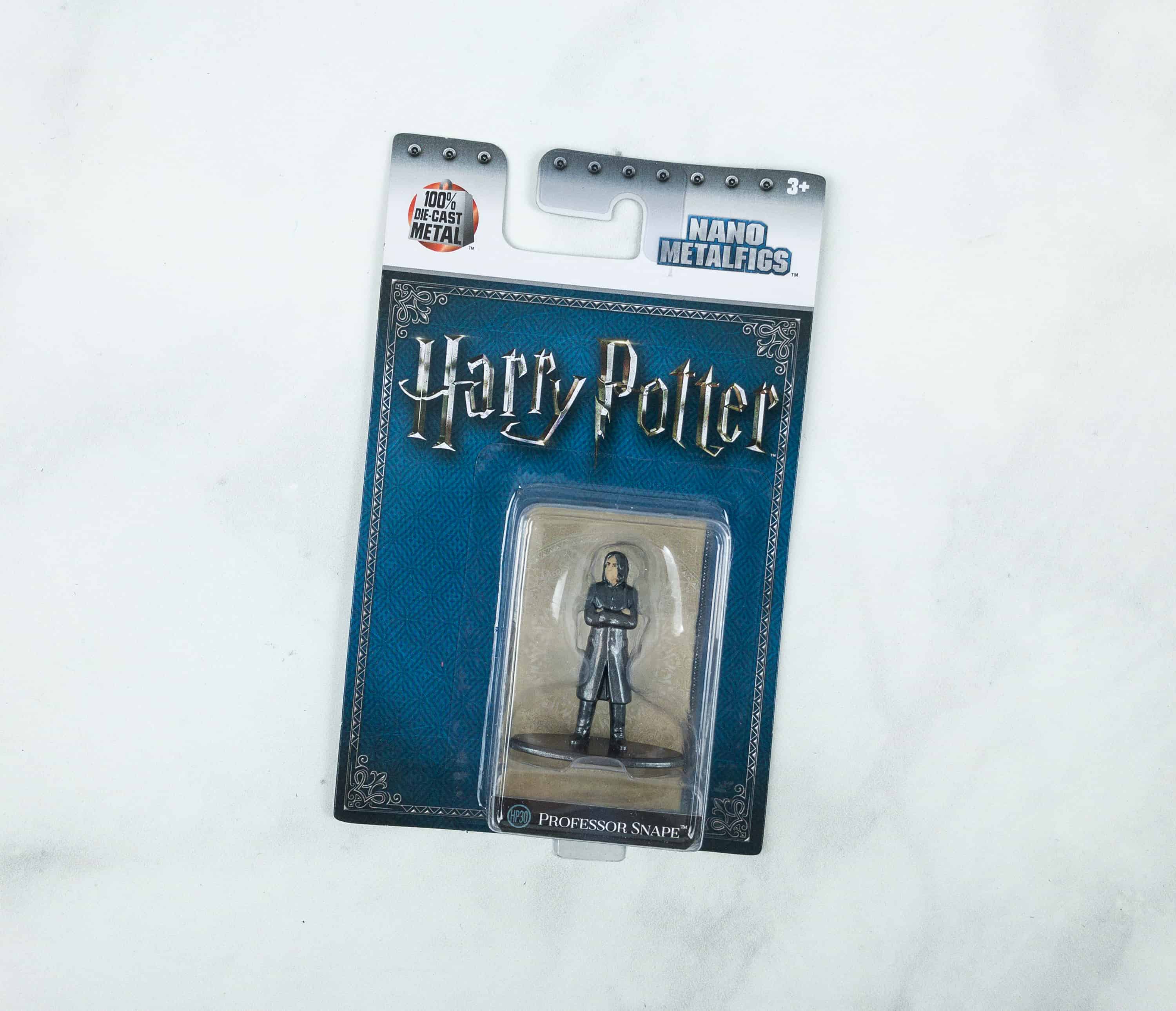 Harry Potter Professor Snape NanoFig (£4.99) I think it's a first for this box, and I'm glad to get the awesome Potions professor, Severus Snape in this form! Just over 1.5″ tall!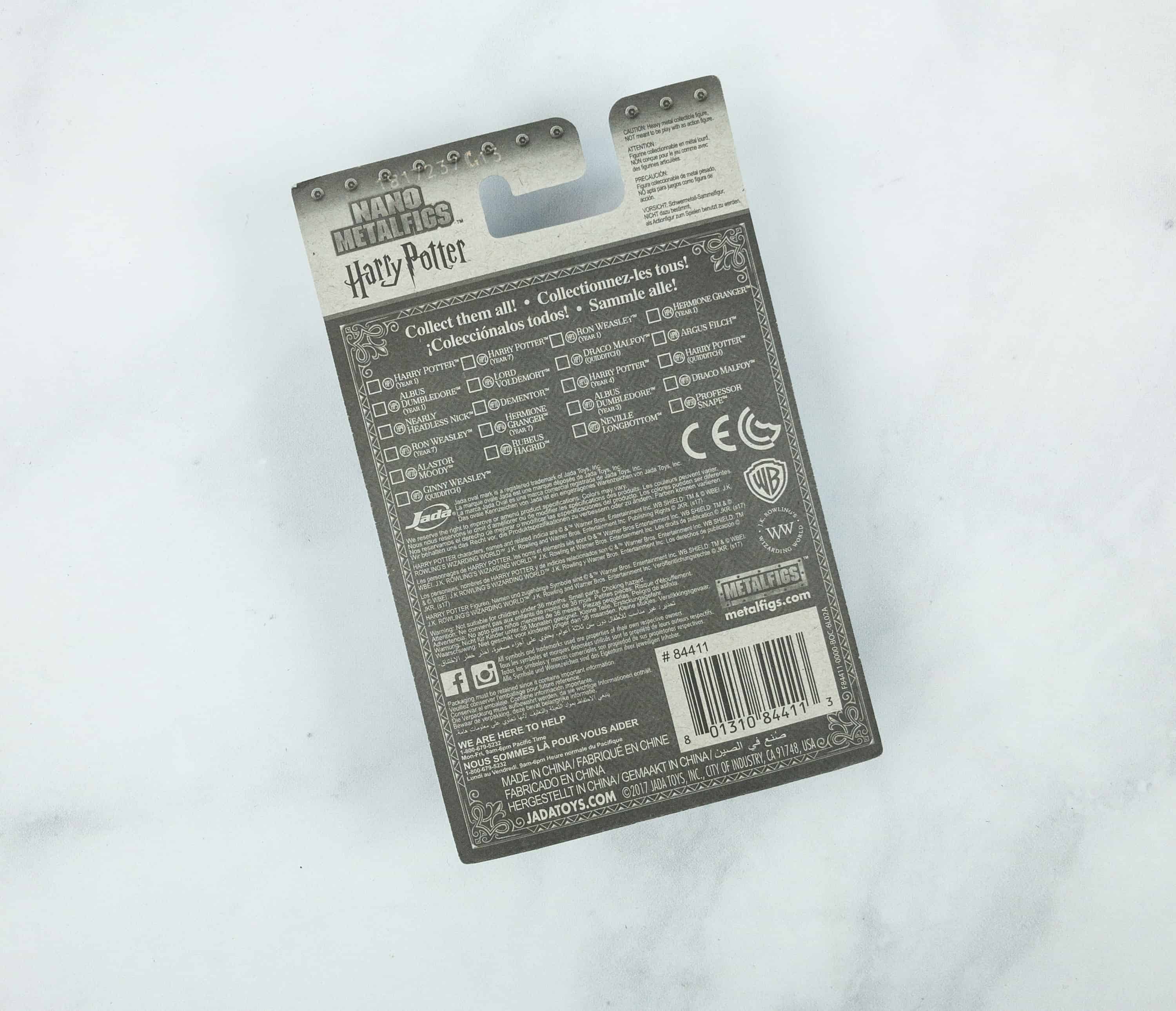 You can get a random figure from their wide selection, and I don't mind getting more in the future!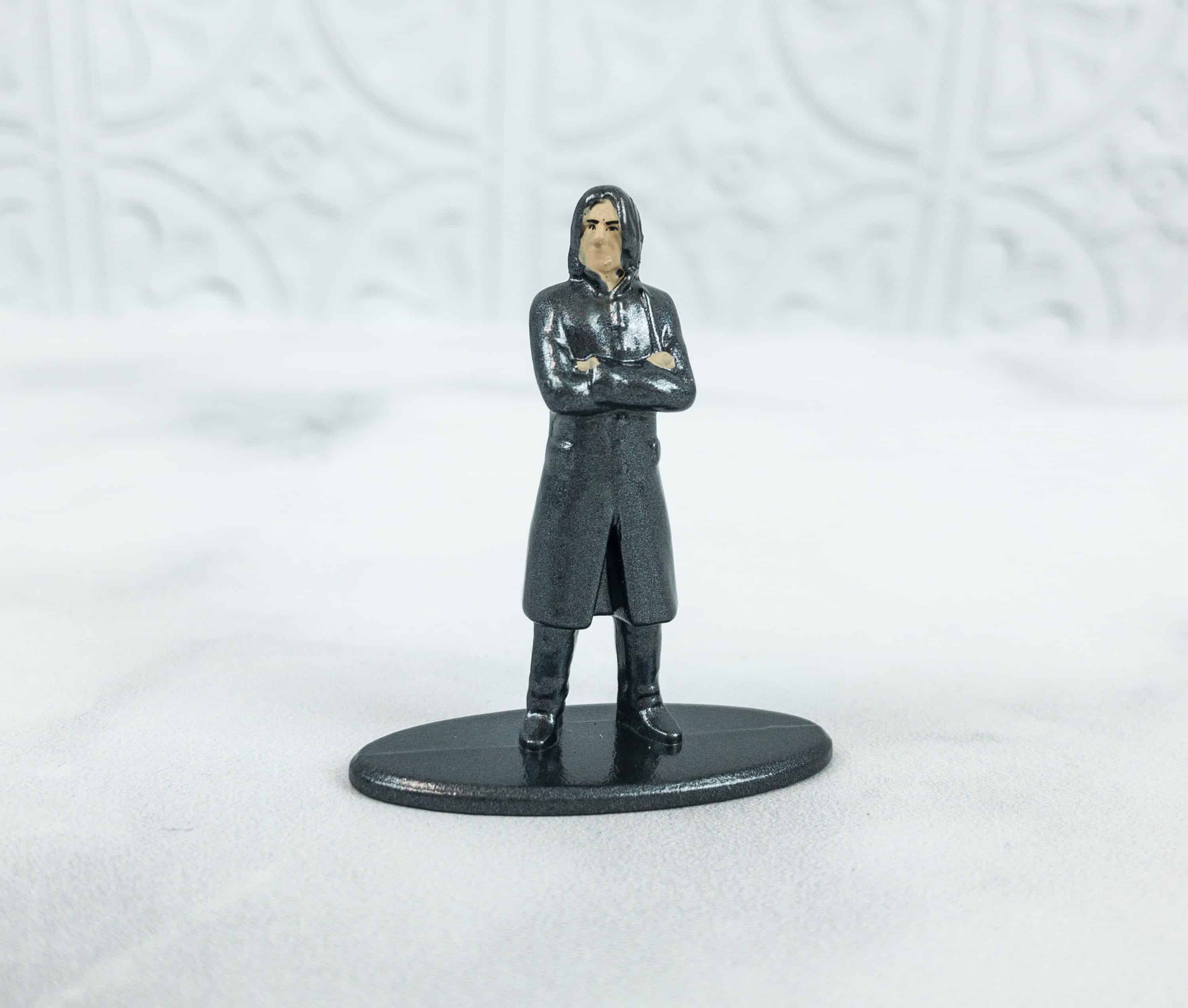 The details aren't really that sharp, but you can see that it's none other than Snape, especially on the way he stands and crosses his arms.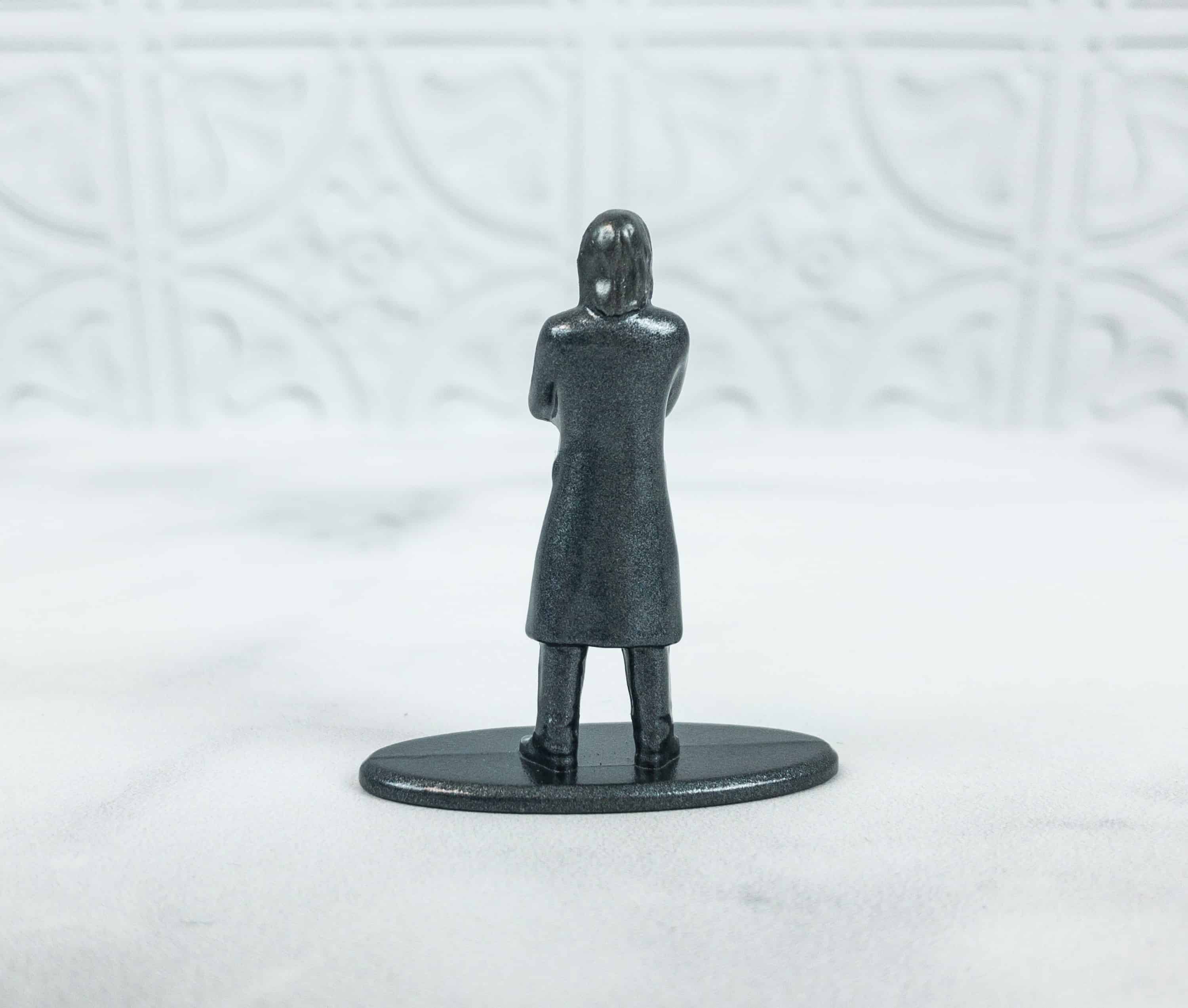 It has a solid = color when you look at it from the back. But still, that hairstyle gives away the figure's identity!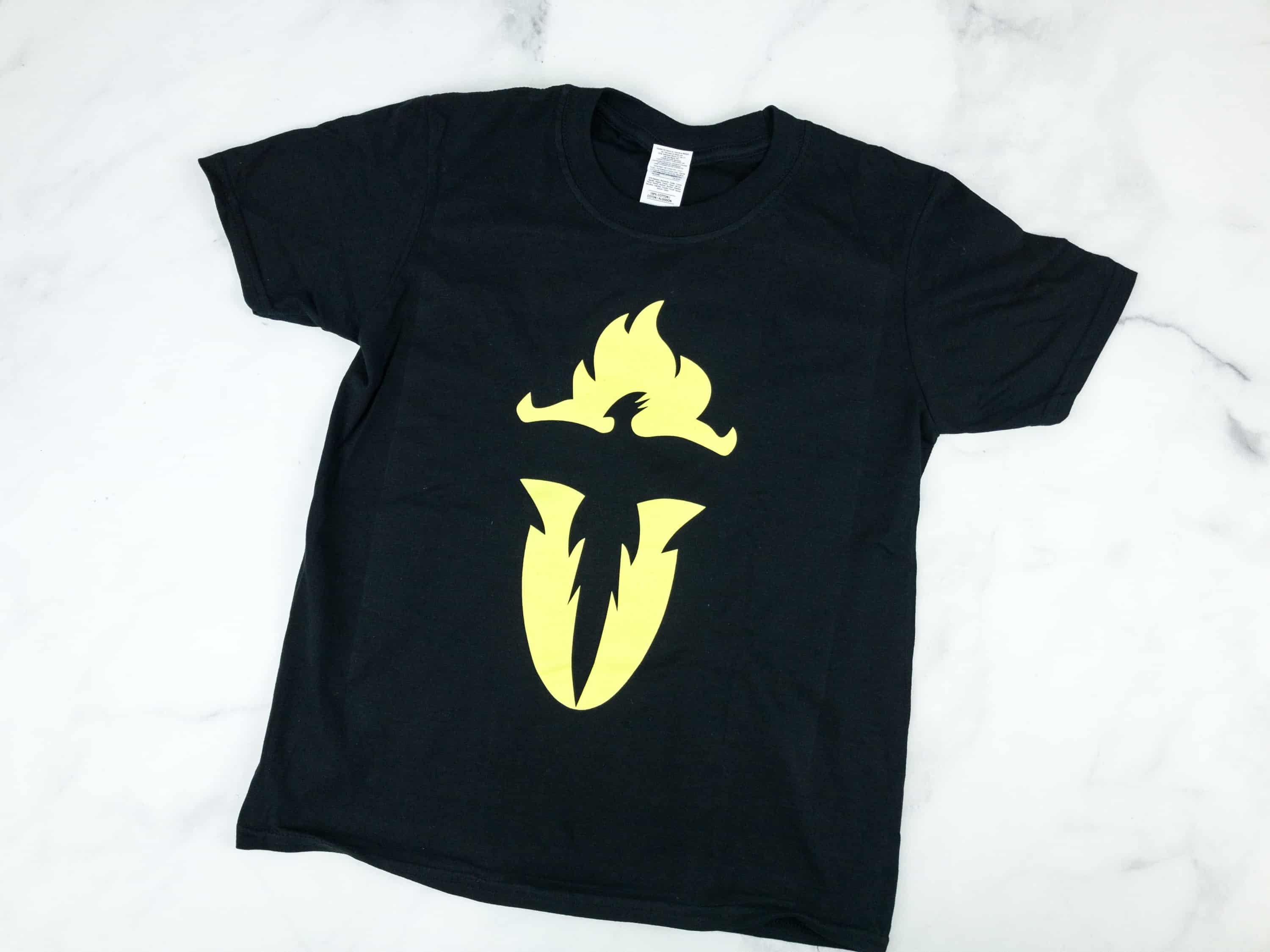 Wizardry T-Shirt (£9.99) This Gildan black shirt is really cool. It features not just a phoenix, but the great Headmaster's pet, Fawkes!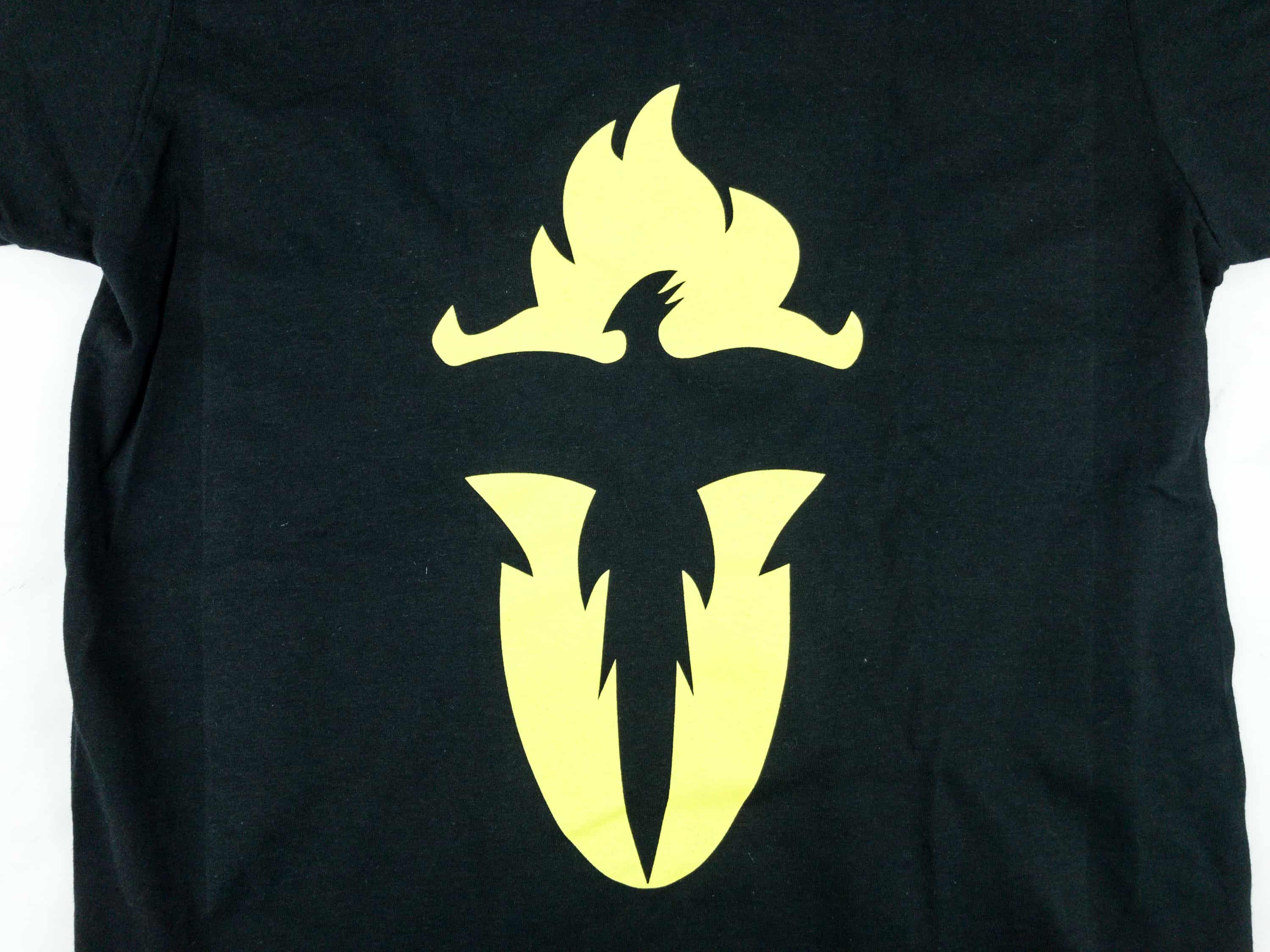 On the first look, you might think that it's a different design (that'll depend on how playful your imagination is), but after some time, you can finally see the bird in all its glory. That's Fawkes right there with a fiery aura!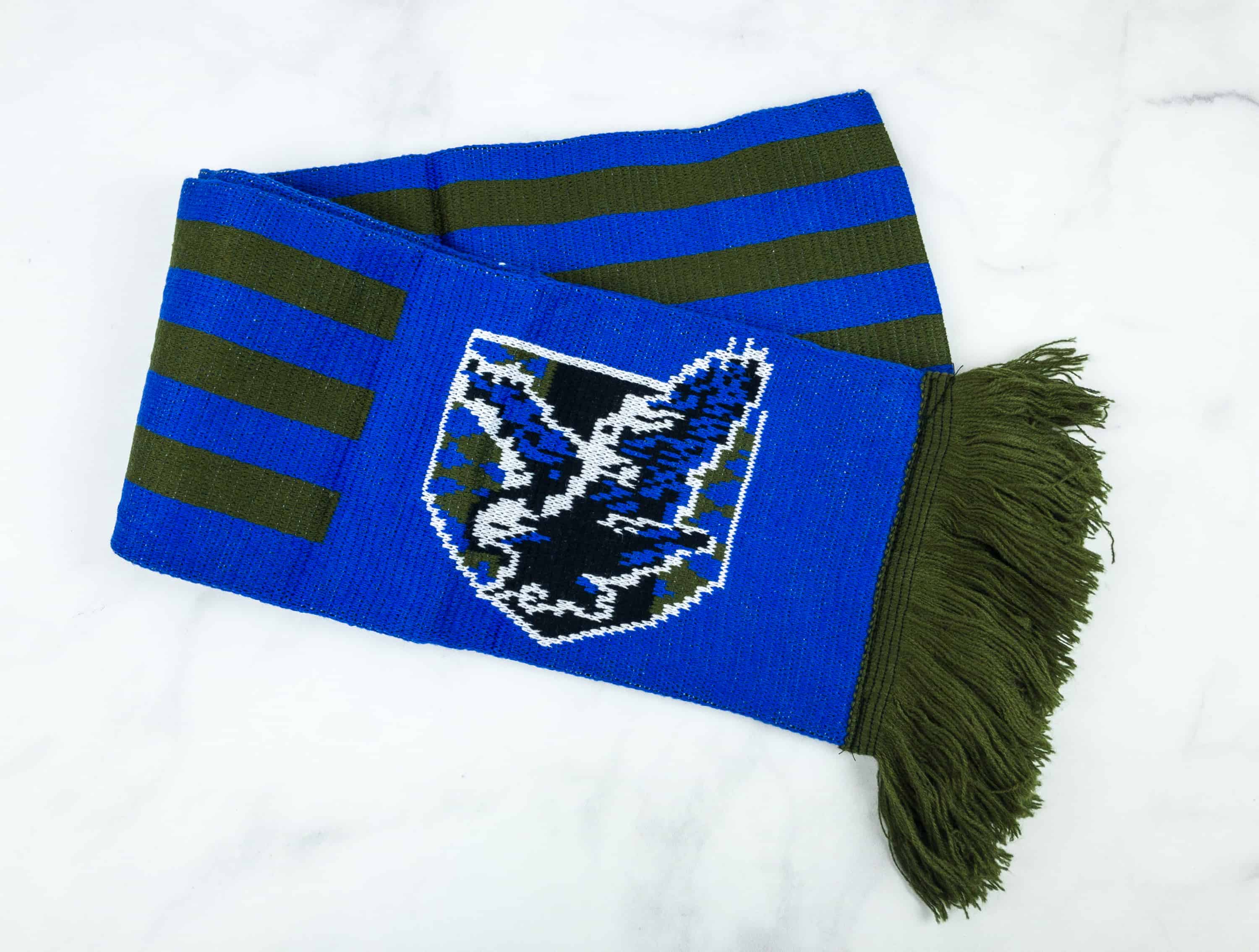 Wizardry Scarf (£14.99) The house item for this month is a really much-needed scarf, and as always we got it for our Ravenclaw!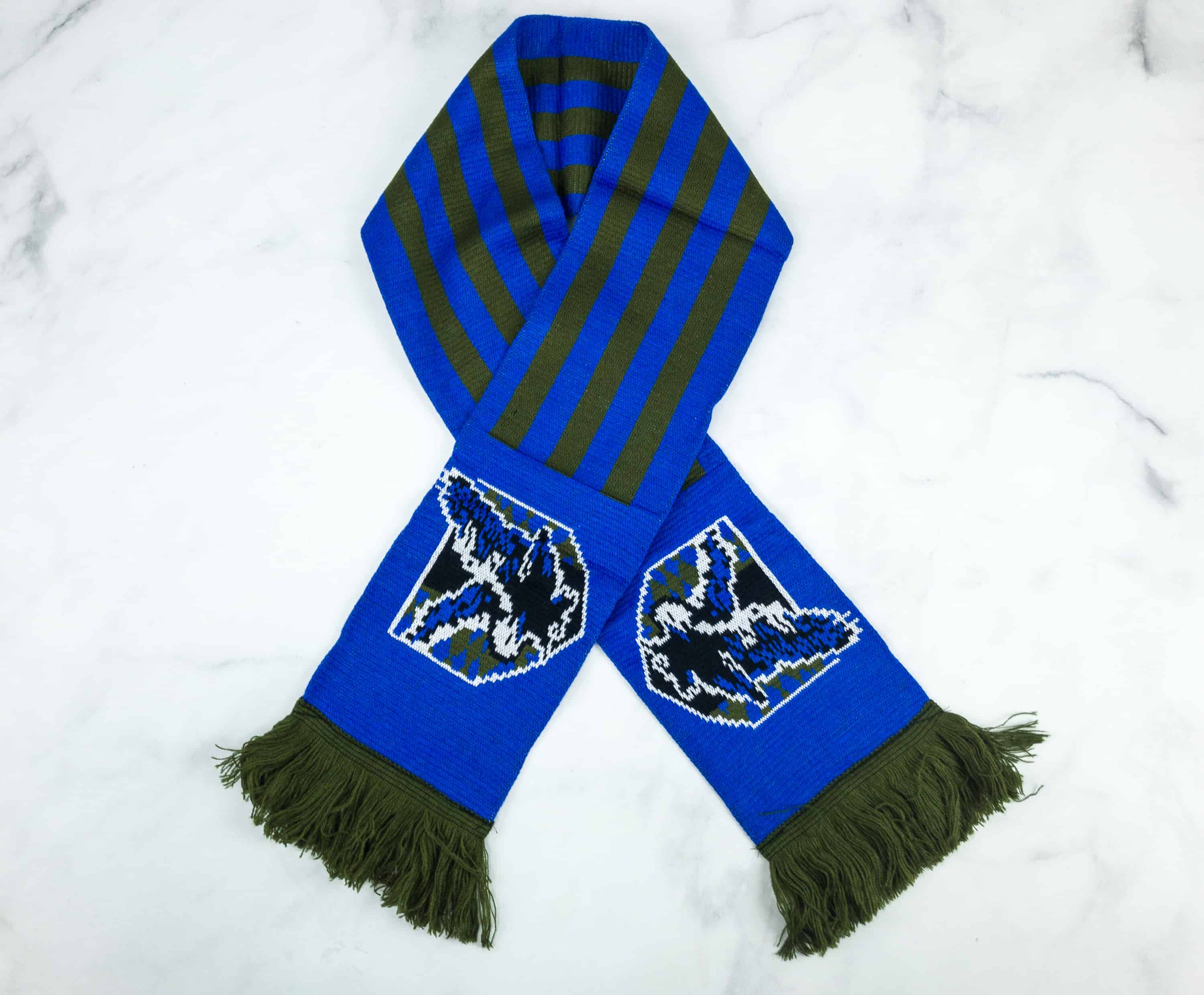 The soft and fuzzy scarf has the Eagle emblem of the Hogwarts house. It also features the House colors blue and bronze.
There's the emblem that represents intelligence, wit, and wisdom that the students are known for.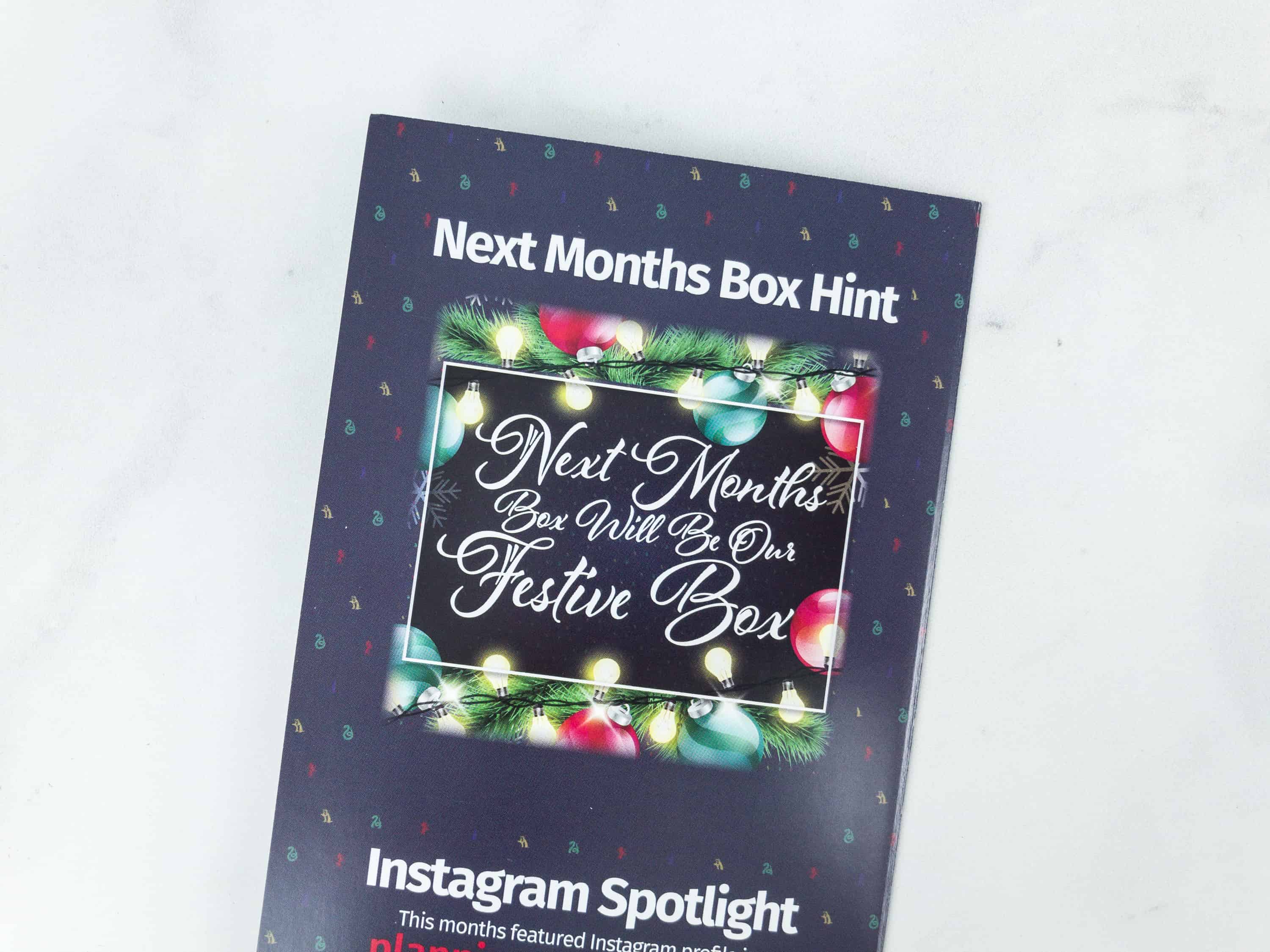 Next month, it'll be a festive box, and we're thrilled! I can't imagine how Christmasy the Wizarding World can get!
This month's box is magical despite featuring dark items like Bellatrix's wanted poster and the Basilisk Fang replica. I wish they included a stand for the fang replica so I could make it stand on my desk but otherwise, everything's good. The house-particular item is a nice choice as cold months are already here. The t-shirt is a great inclusion too! We can't help it because we love Fawkes. Overall, it's a fun subscription that never fails to satisfy our curiosity about the Wizarding World. Also, switching subscriptions (they also have a general geek box and a Wizarding World wearables subscription) or sizes are as easy as clicking and ticking on their website, so it's really not a problem!
What did you think of this month's Harry Potter Geek Gear box, and what house would you be in at Hogwarts?
Visit Geek Gear World of Wizardry to subscribe or find out more!