Frank And Oak Style Plan is a monthly clothing subscription that offers plans for men or women. When you subscribe to Style Plan, you can get up to 3 selections delivered to your home every month or every two months. You choose your items and shipping is free! If you need to return an item, shipping is free!  Frank And Oak's aesthetic is about combining classic styles, modern cuts, and innovative materials to create something perfect for now.
This review is for the Women Style Plan. Frank And Oak recently had some updates to their Style Plan! Moving forward, you'll no longer pay the monthly subscription fee – just pay for the items you keep! A $25 per box styling fee will apply if you return all the selections.
The box features the French term "Envoyé du…" which means "sent from." Yes, it's from Canada!

Frank And Oak Style Plan is very easy to set up and only takes a couple of minutes! You can choose between the women or men style plan, and how often you want to receive items (every month or every other month). There's also a short style survey where you can input your size, style, and budget preferences.
They will show you a preview of what's inside your box before they ship it so you can confirm, customize, or skip the month.

They are all wrapped in white tissue paper with their logo sticker.
There's also an information sheet that lists all the items in the box, plus the prices and discount if any.
Everything in my box!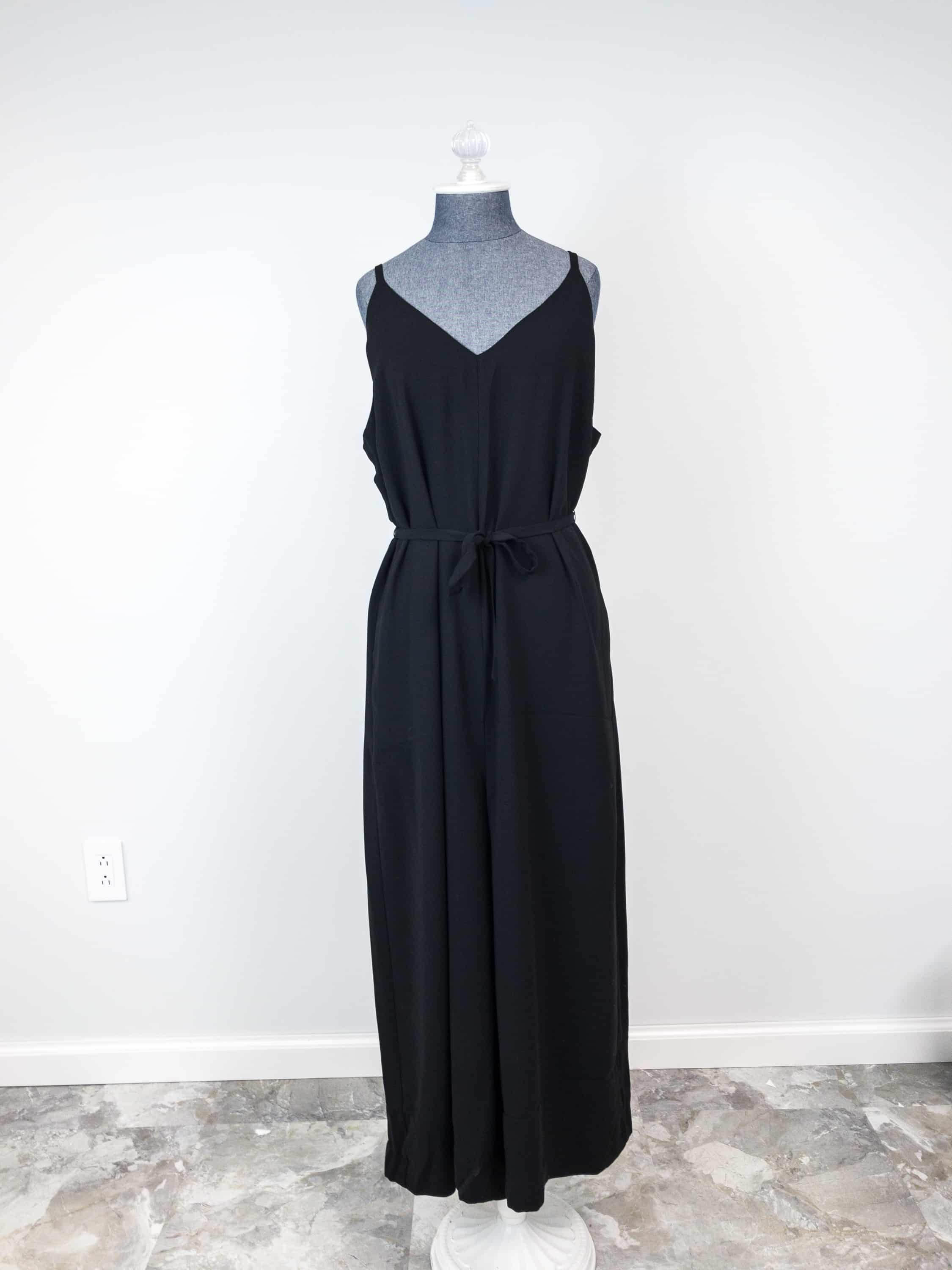 V-Neck Jumpsuit In Black ($129) I immediately like the black V-neck jumpsuit because of its versatile, classy, and chic style.
There are a lot of adjustment options on how loose or tight you want the jumpsuit. It has a tie on the waist, elastic at the back and adjustable straps.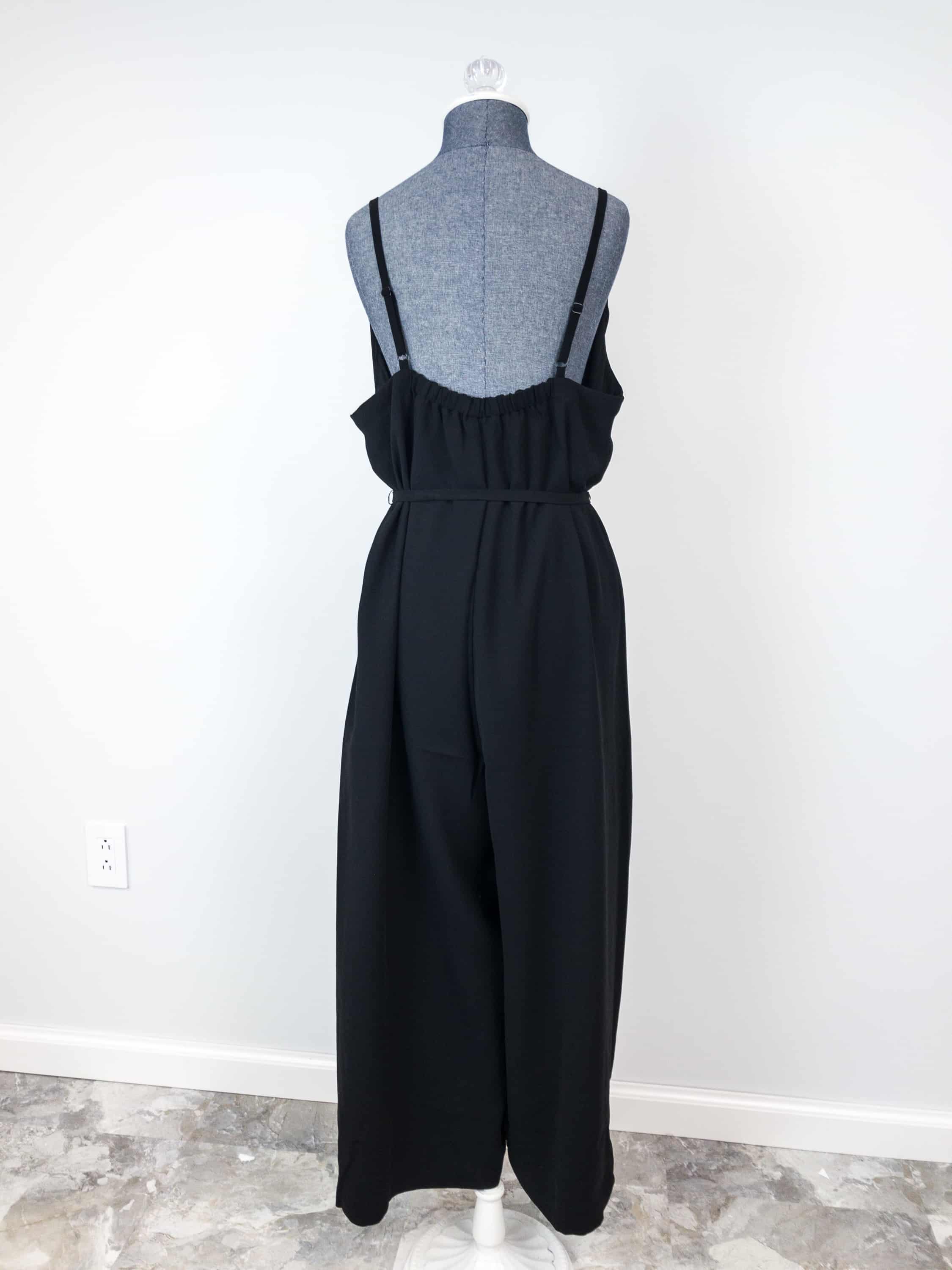 It flaunts the sexy back but still looks comfortable as well.
The pants on the jumpsuit are gaucho crop style, which means it's versatile for shorter folks! In addition to the strappy look, you can make this fall season ready with booties and a blazer!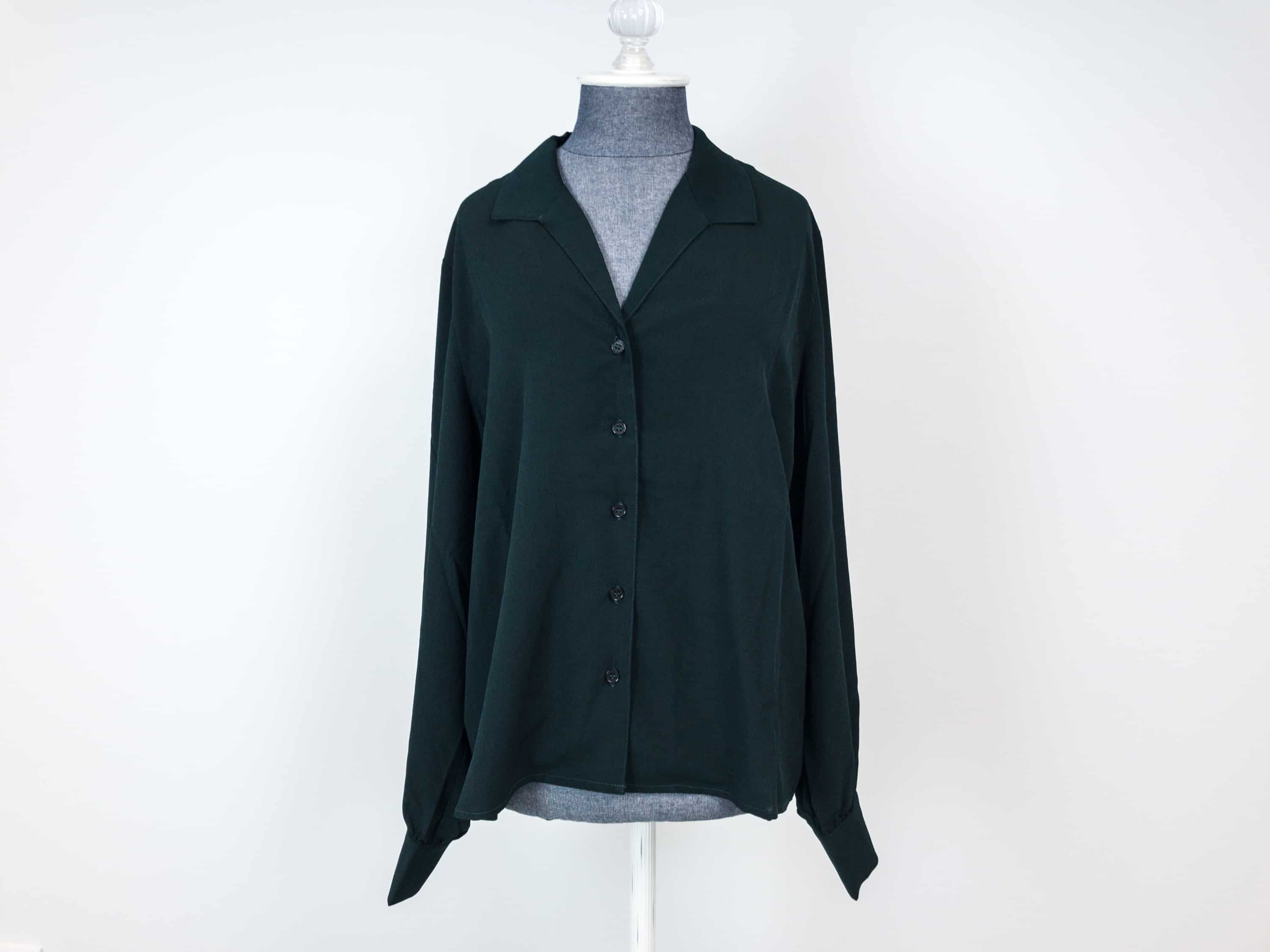 Button Up Blouse In Dark Green ($79.50)It's a basic button-up blouse and a must have for women who mean business! I love the color and can have it loosely tucked in and paired with blazer or suit.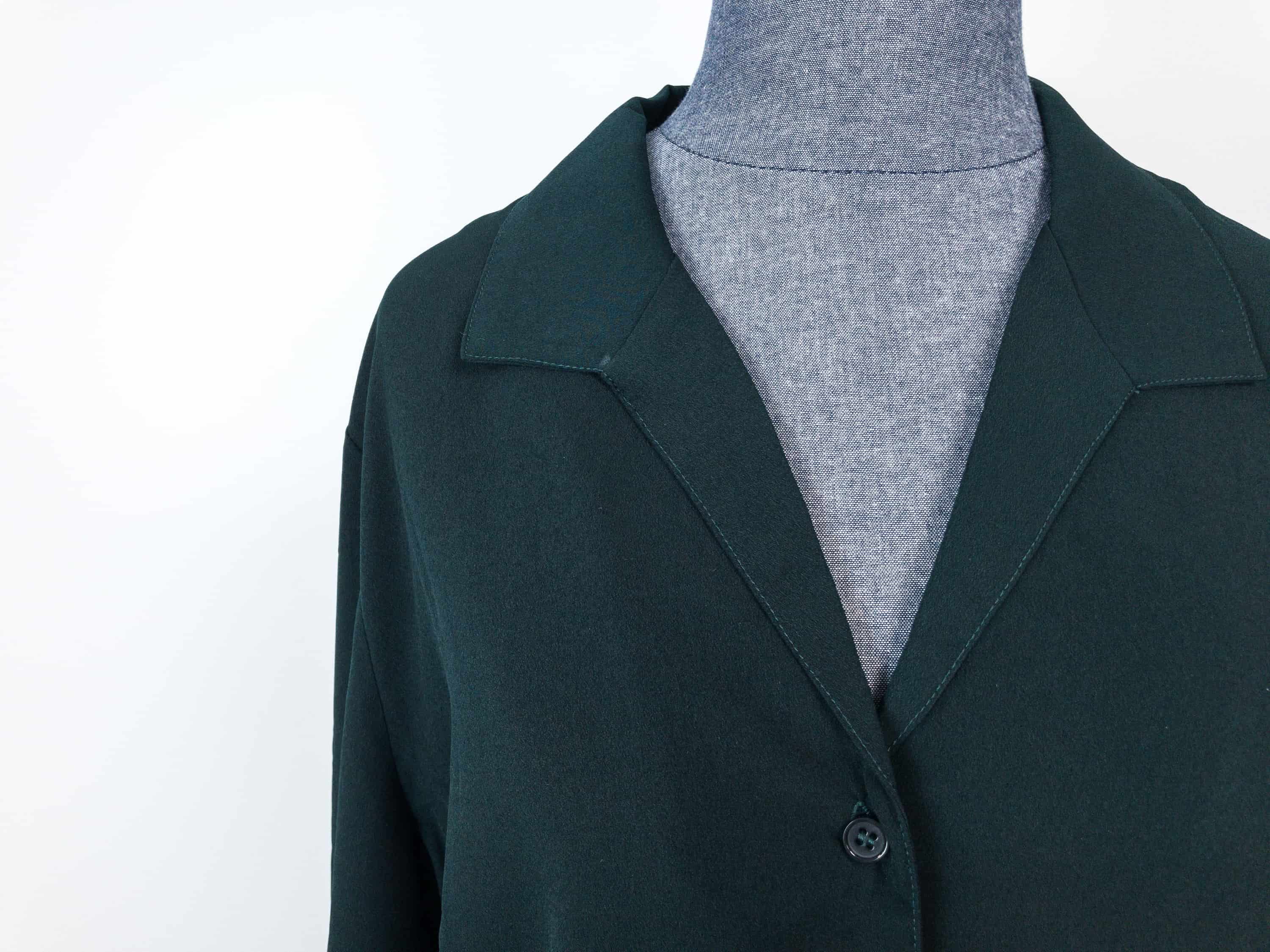 The fabric offers stylish comfort and there are subtle lighter colored stitches ts the lining when you look up close.
The hunter green is so seasonal for fall! You can turn up the sleeves to show off a great gold bangle, too!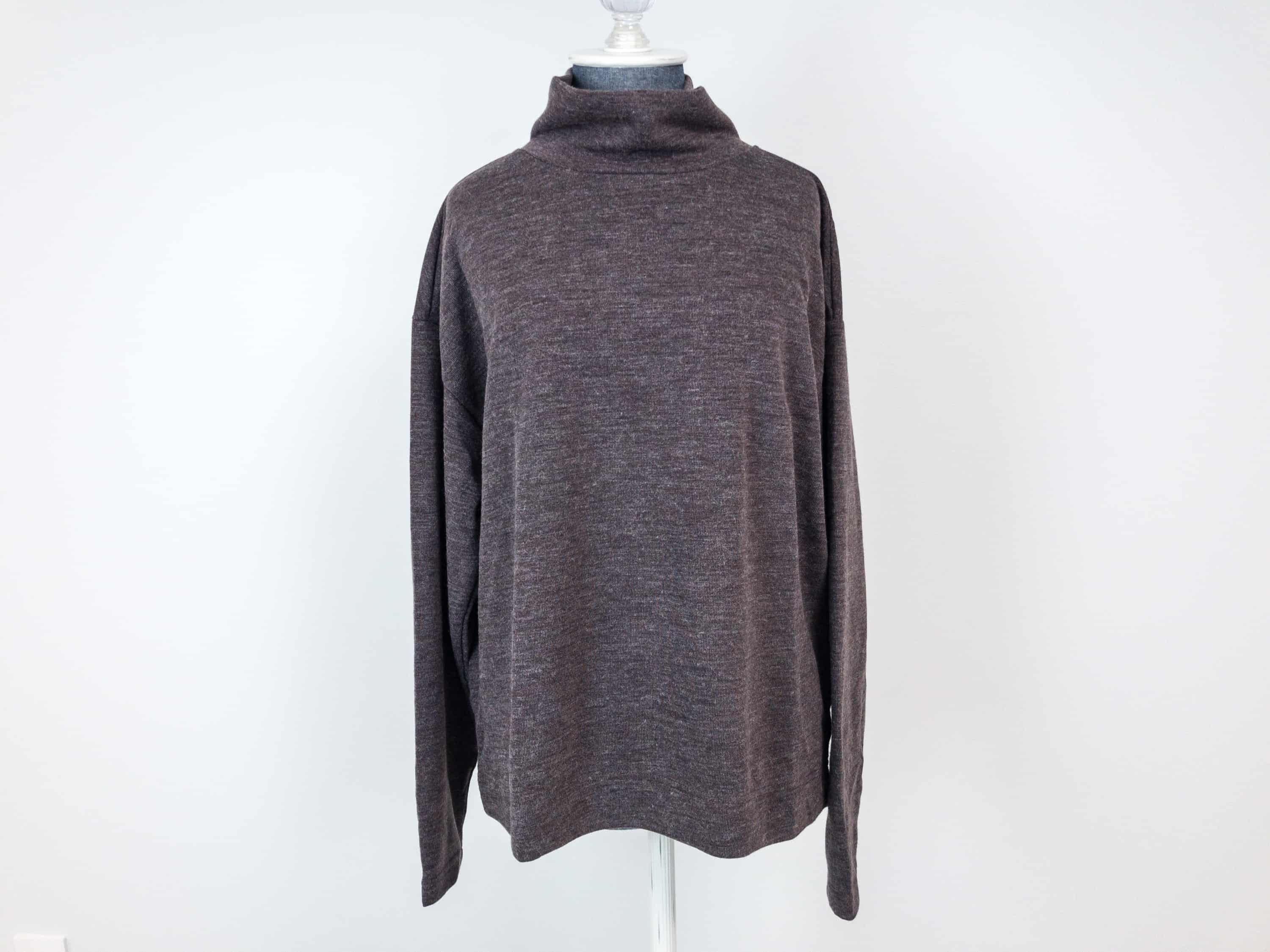 Fleece Mockneck Sweatshirt ($69.50)We can never have too many sweaters for fall! The fleece offers extra comfortable warmth and it can be a layering piece for colder months.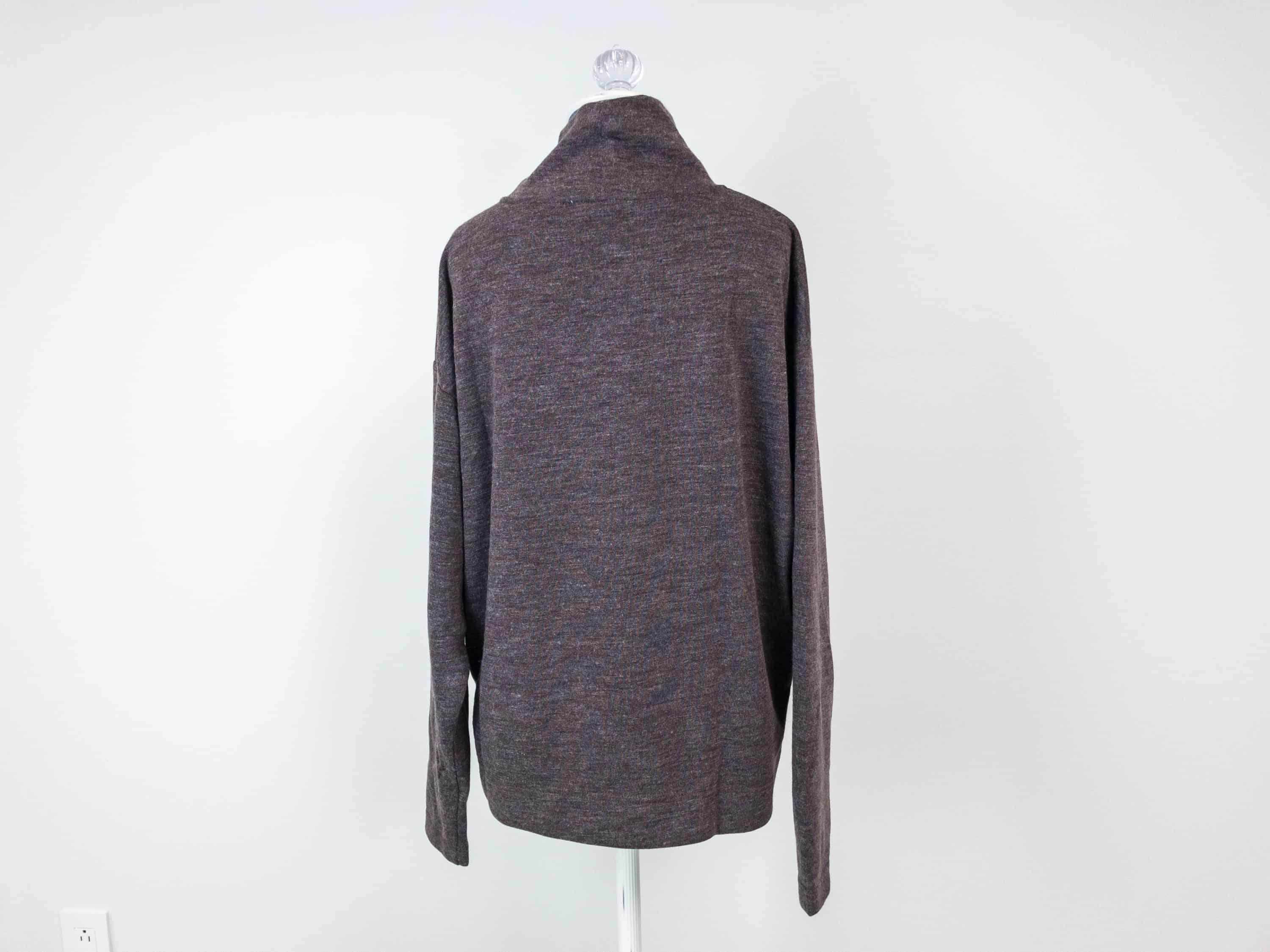 Even though it is plain, there is a heathered effect that makes it special and looks like having a combination of different colored threads like pink, blue, grey and even white.
Half-tuck or full, it looks great either way!
I love everything I got this month because the clothes are simple but versatile and stylish. I like the simple items because they are the usual go-to pieces and they are easy to accessorize. With a little bit of creativity, you can transform them into must-have pieces that are essentials in your wardrobe. I'm excited to discover more trendy clothing through this subscription! One of the things I love about it is that the pieces are classics, but with a modern look, and great attention to details!
What do you think about this month's box?
Visit Frank And Oak Style Plan to subscribe or find out more!