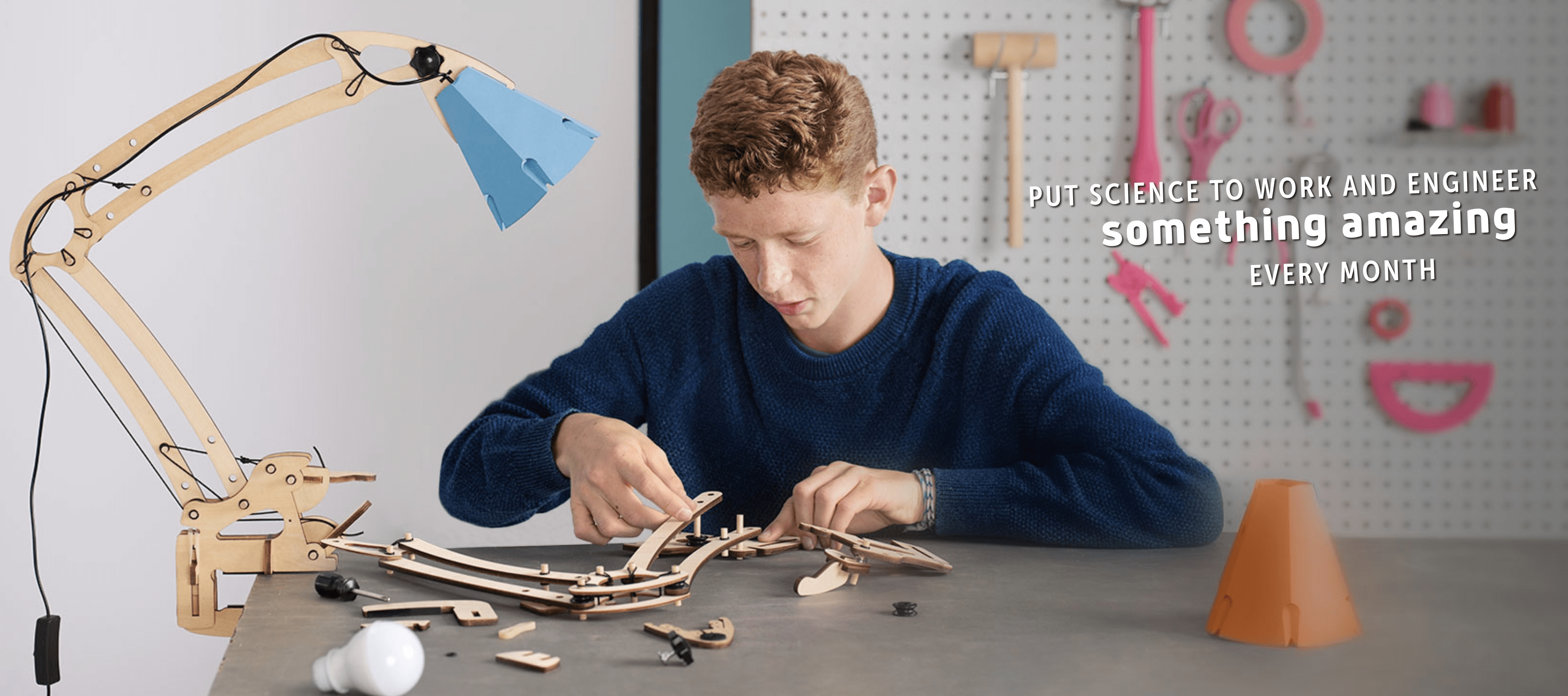 KiwiCo has just launched the new Eureka Crate – a subscription for budding engineers ages 14-104. With Eureka Crate you'll learn to appreciate science and math principles, along with the design process, of everyday items.. Eureka Crate is now available for pre-order for $29.95 per month + free shipping to the US. Shipping will start late November!
Eureka Crate teaches kids (and kids at heart!) how to apply principles of science and math to make awesome things you will love to use everyday – from an articulated desk lamp to an electric pencil sharpener to a wooden ukulele.

These crates apply science and math principles to the design of everyday items. We provide a blueprint for creative solutions to real world problems and needs. Young engineers, armed with critical thinking and problem solving skills, gain an appreciation for the design process and take pride in making something with real utility.
DEAL: Save 40% on your first month with this link on any KiwiCo line, no coupon code required!
About Eureka Crate:
Here's what you'll get:
And here's a sneak peek of the Eureka Crate sample crates:
Electric Pencil Sharpener
Wire up an electromechanical pencil sharpener with automatic pencil detection, and explore electric motors and torque. Comes with a pencil set and notebook to jot down your ideas and inventions.
Wooden Ukulele
Build a real four-string concert ukulele and explore the science of sound waves. Discover the design history of this classic Hawaiian instrument and learn to play some sweet tunes.
Are you getting Eureka Crate? You can also use this link to sign up for an Atlas Crate, Tadpole Crate, Kiwi Crate, Koala Crate, Tinker Crate, or Doodle Crate subscription and get it 40% off!