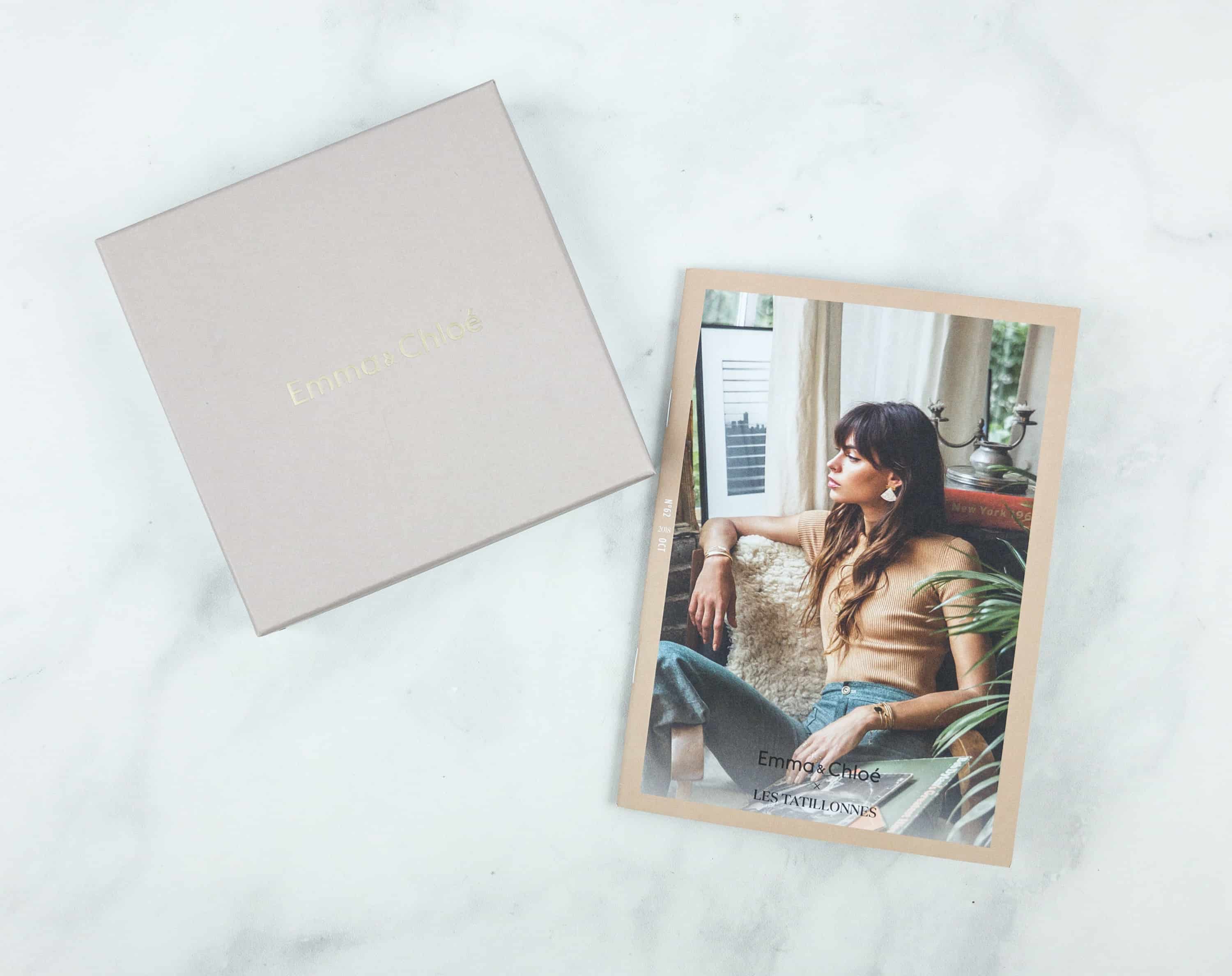 Emma & Chloe is a monthly French designer jewelry subscription box. Every month you'll get a new piece ($50 to $200 value) for $35. You can also shop the website for some beautiful accessories, and your monthly membership comes with 20% off the shop!
It comes so neatly packaged without any filler material.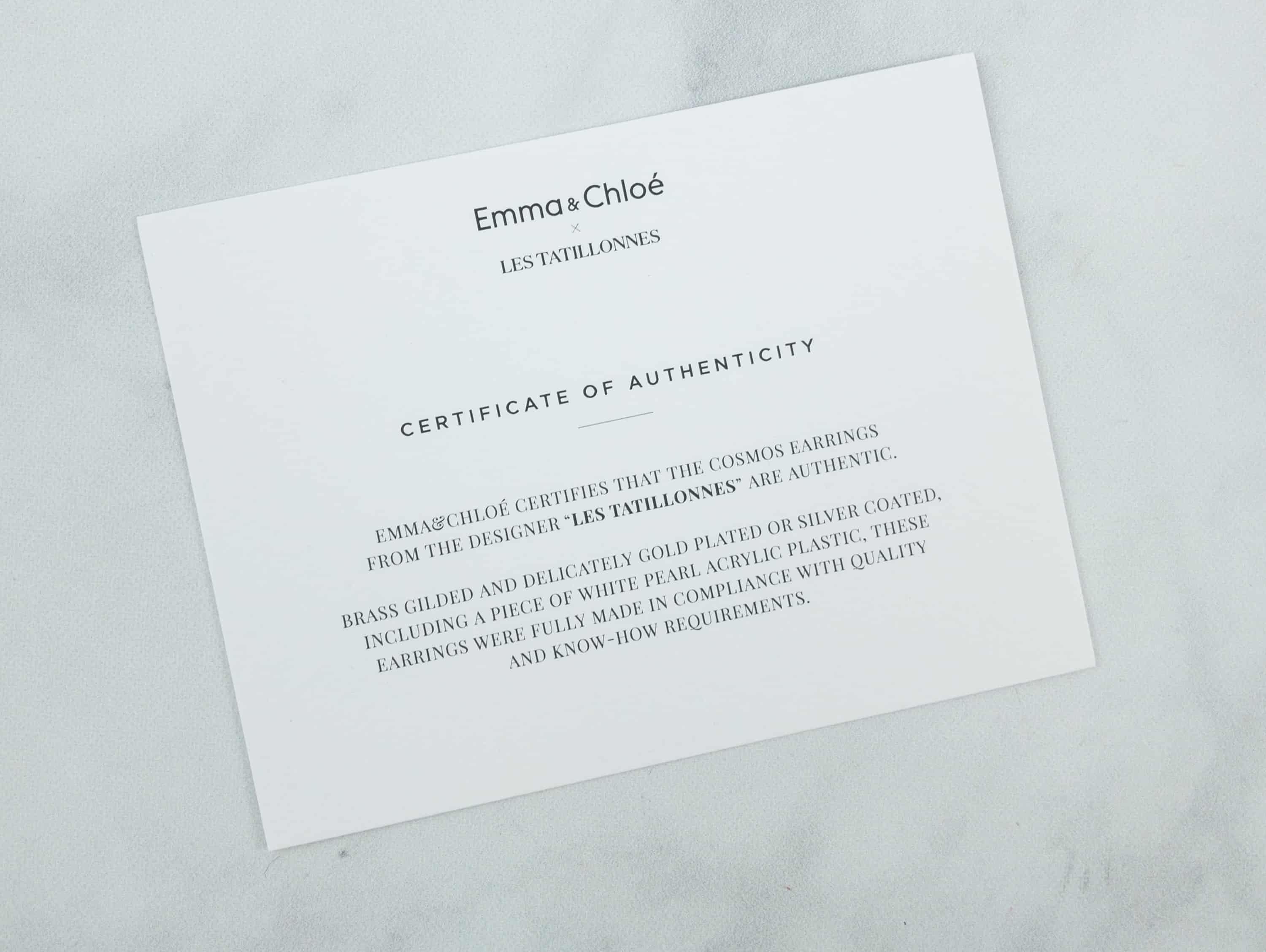 A certificate of authenticity and advice on how to care for your new jewelry item.
DEAL: Use coupon code HELLOSUB to get your first box for $10 or use coupon code WELCOME20 to save 20% off any length subscription to Emma & Chloe!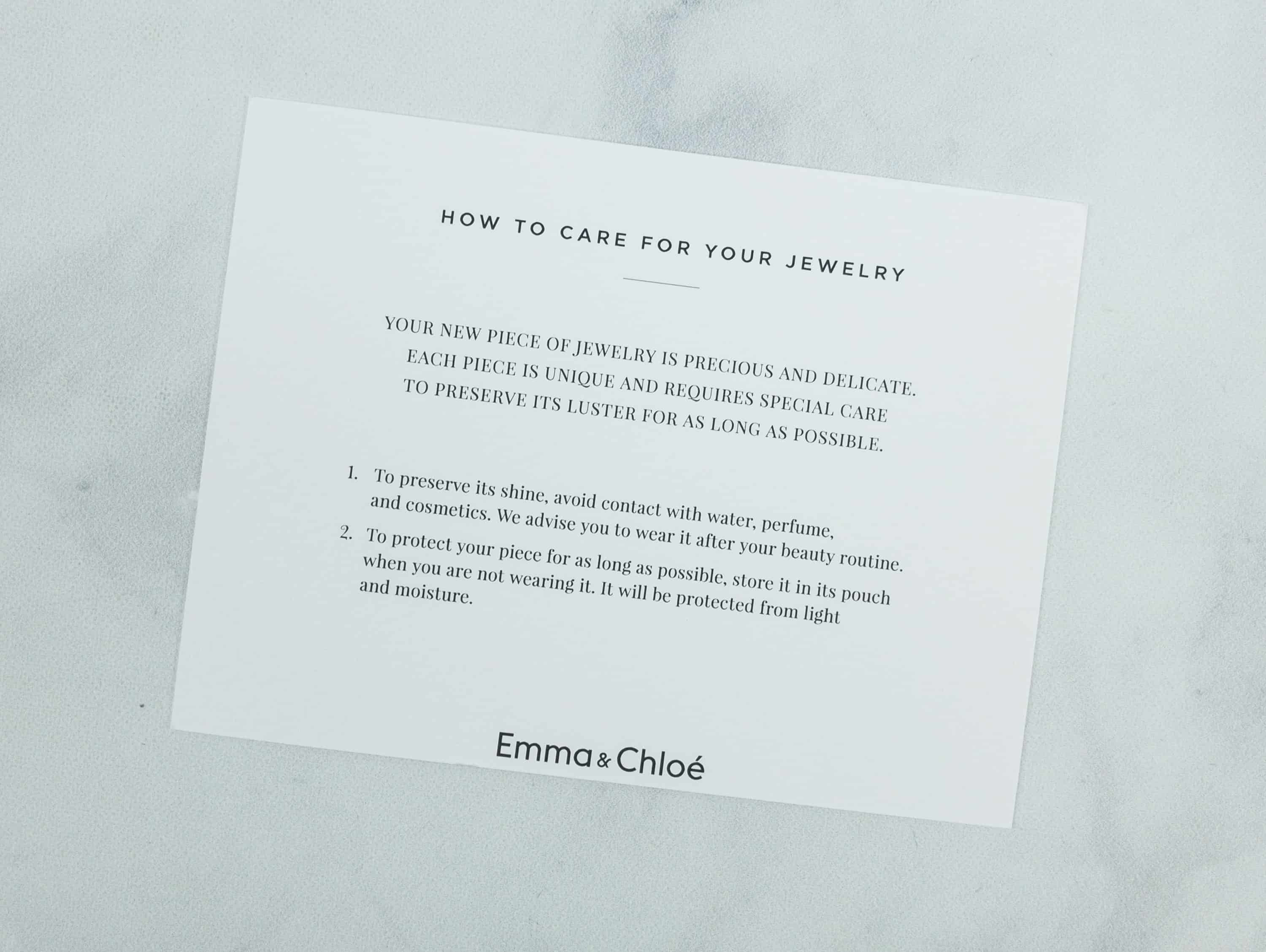 This card has instructions on how to take care of your jewelry.
This month's featured jewelry designer is Les Tatillonnes!
Every month, you'll receive the item in your choice of finish: either plated with gold or deep coated in silver. You can also choose to be surprised!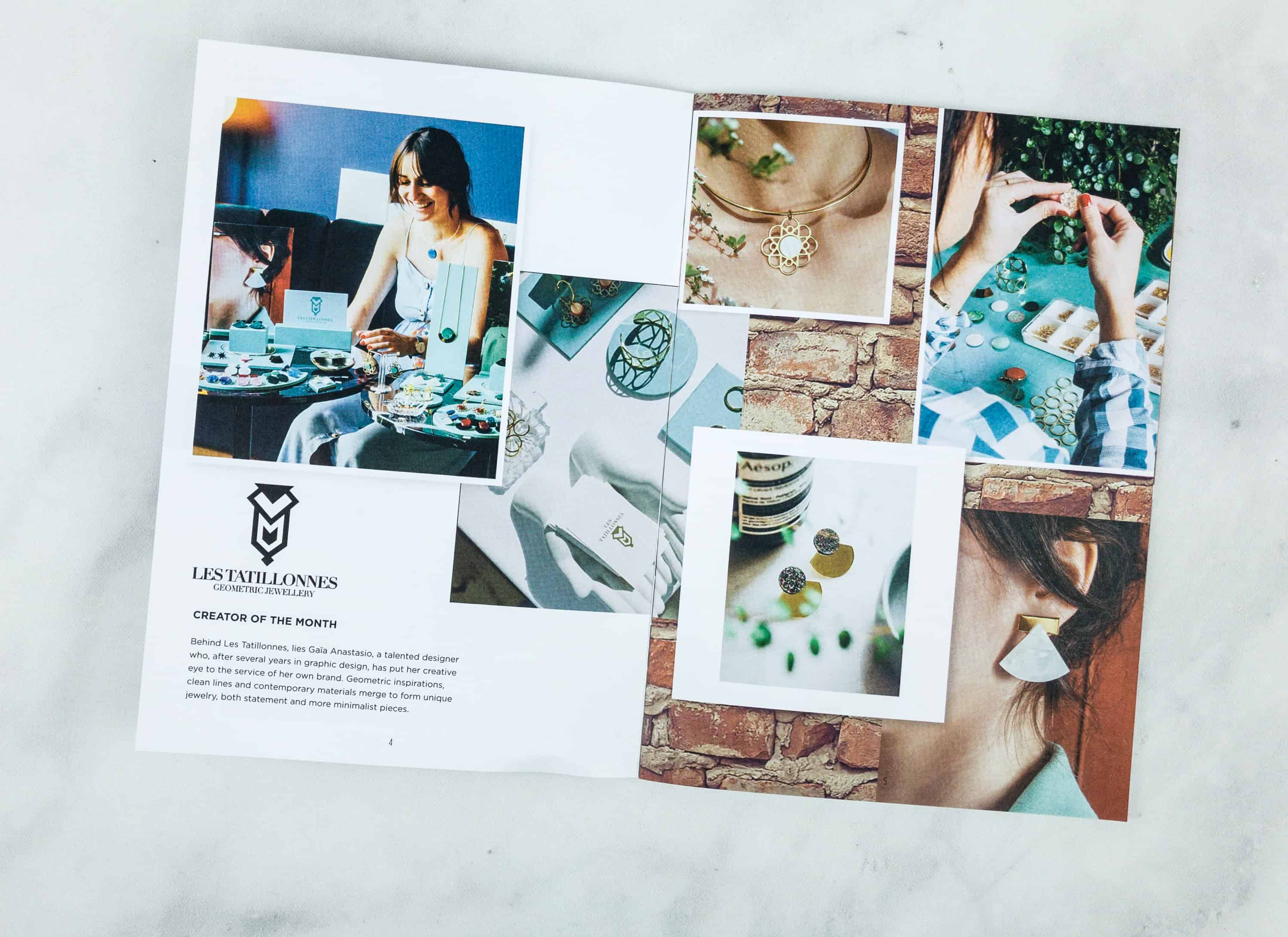 There's also a feature about Les Tatillonnes.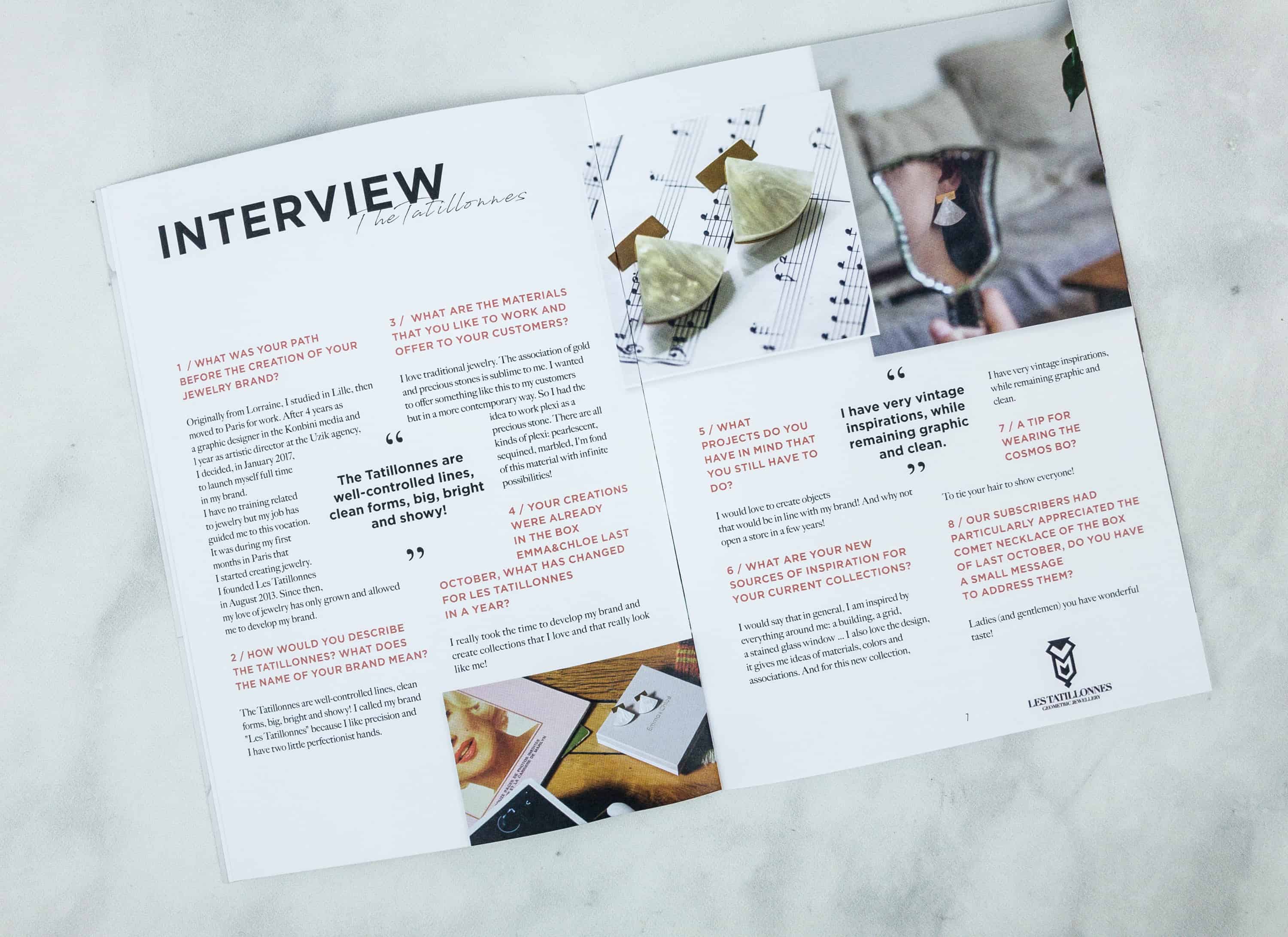 I find this part of the box to be quite intriguing because you can see what influences these artists when it comes to unique accessories.
COSMOS EARRINGS

Inspired by the '90s, this piece plays on a perfect balance of lines and curves. A pearl white plexiglass area is delicately lined with gold-plated brass or immersed in a rectangular silver bath. Surprisingly light, these earrings are as good with an evening dress as with jeans and earrings.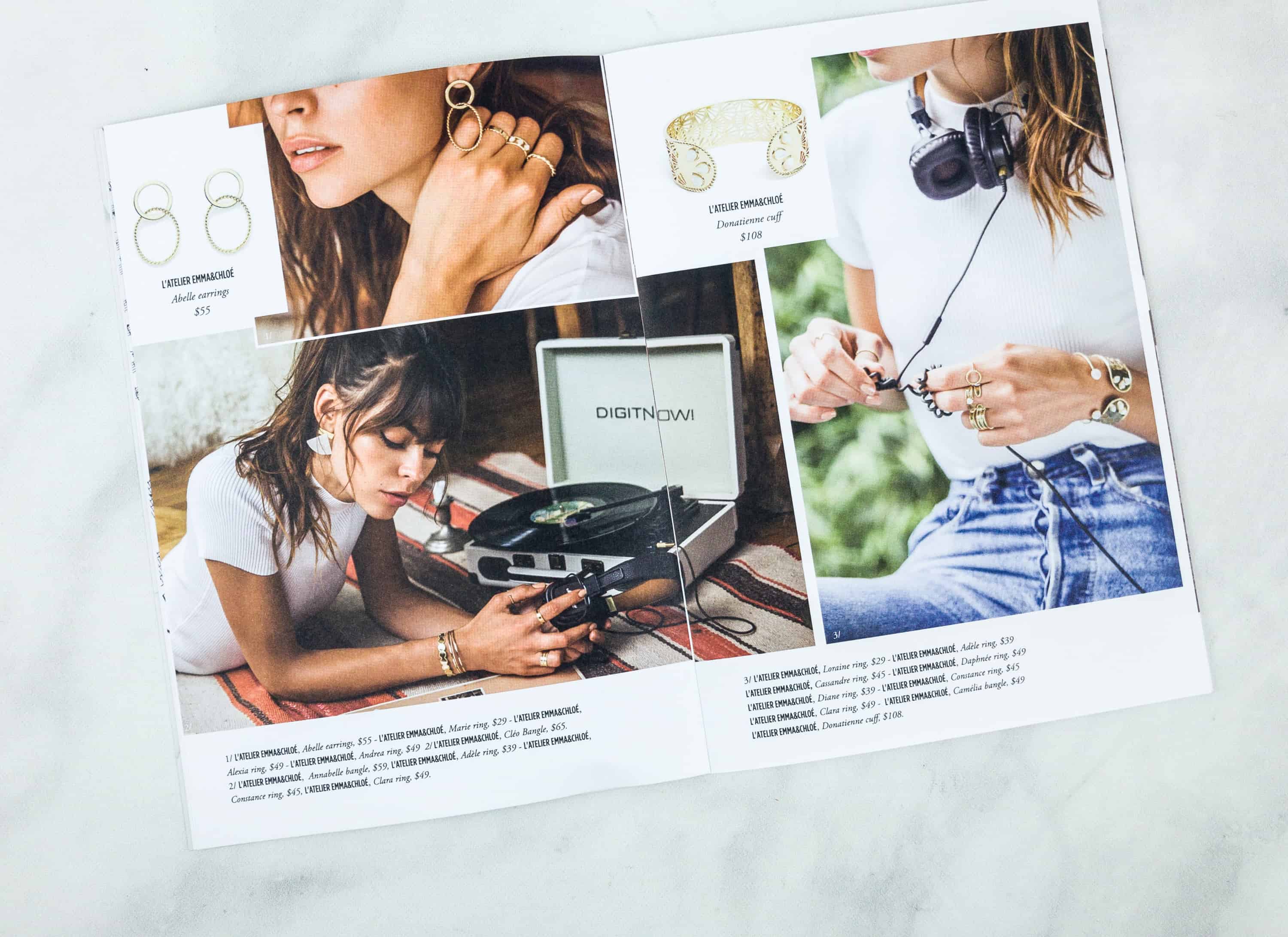 There are pages that showcase some of the pieces available in the shop that coordinates (but don't necessarily match). Great styling idea!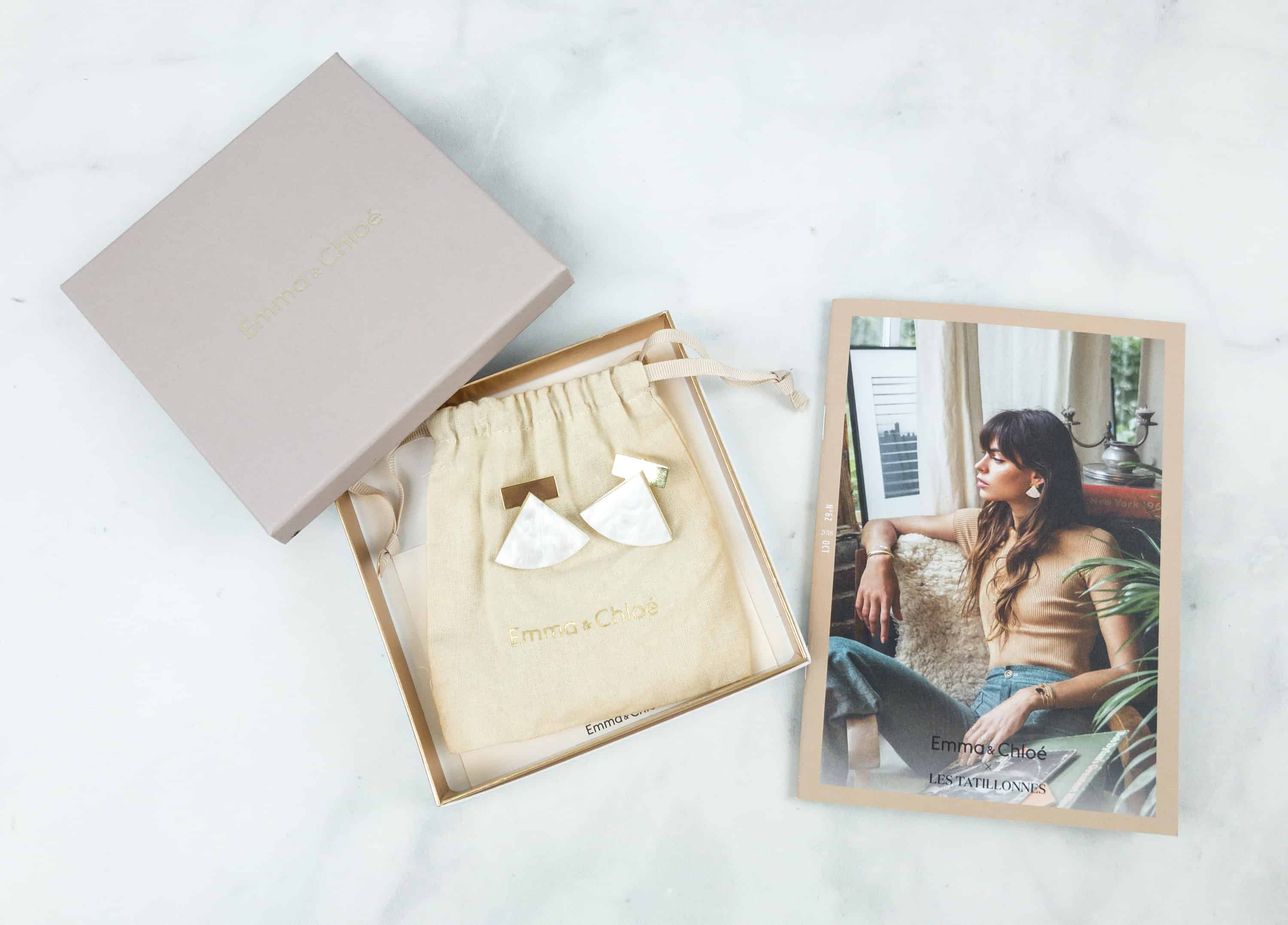 Here's what I have in my box this month! We love that each piece comes with both of these touches.
Cosmos Earrings. These earrings are kept in a reusable pouch. They are so stylish and classy and I haven't seen anything like it. The design indeed looks out of this world because of the geometric shapes.
Brass Glided and delicately gold plated or silver coated, including a piece of white pearl, acrylic plastic, these earrings were fully made in compliance with quality and know-how requirements.
They are surprisingly light even though they look thick and sturdy. They have metal backings and the posts are bent so you can wear them in the proper orientation so they don't stick out funny from your head!
They have an interview with Charlotte Selency about her furniture and decoration business.
The magazine also featured some music too! So you can get the full vibe of the box.
We have a membership perk, in addition, to having a fashionable and top of the trend earrings!
I love the pair because it is eye-catching and chic. You can make a small talk out of it as it looks stunning and one of a kind. You can pair this with your ensemble whether it is a casual outfit or formal one. It is made of a variety of durable materials. Totally gorgeous and perfect for holiday season!
What do you think of this month's jewelry?