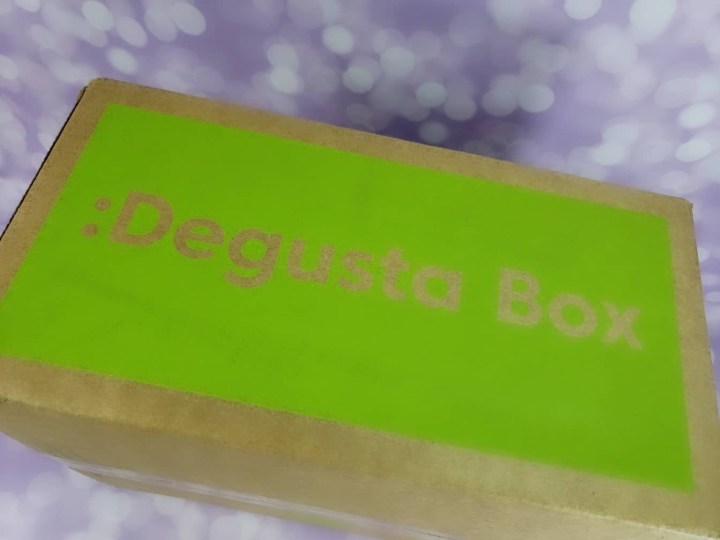 DegustaBox is a monthly subscription box that brings your favorite food and snacks to your doorstep. The subscription costs $19.99 per month in the US and you'll get a box filled with 10-15 products and goodies!
DEAL: For a limited time get your first box for $7 off – just $12.99! Use code HELLOSUBSCRIPTION7. You'll also get free shipping and a free bonus gift!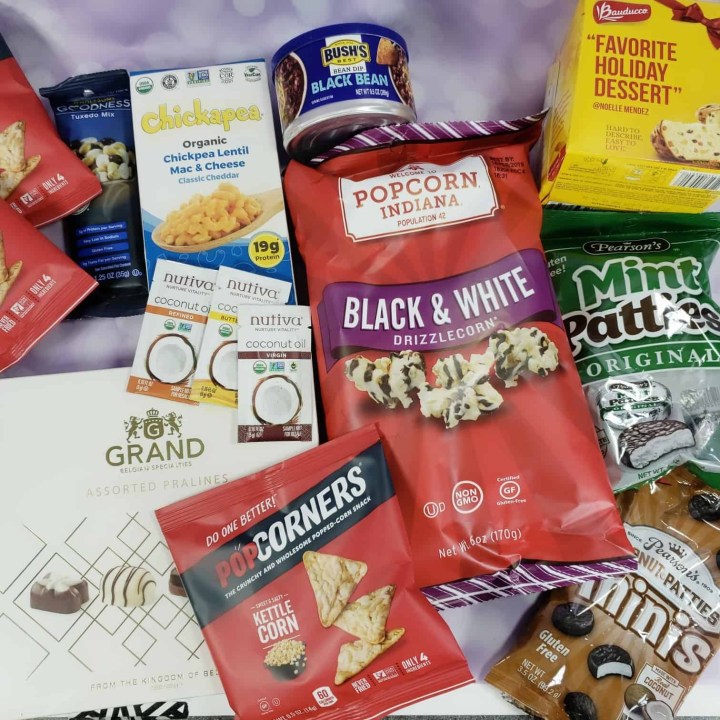 Everything in my November box!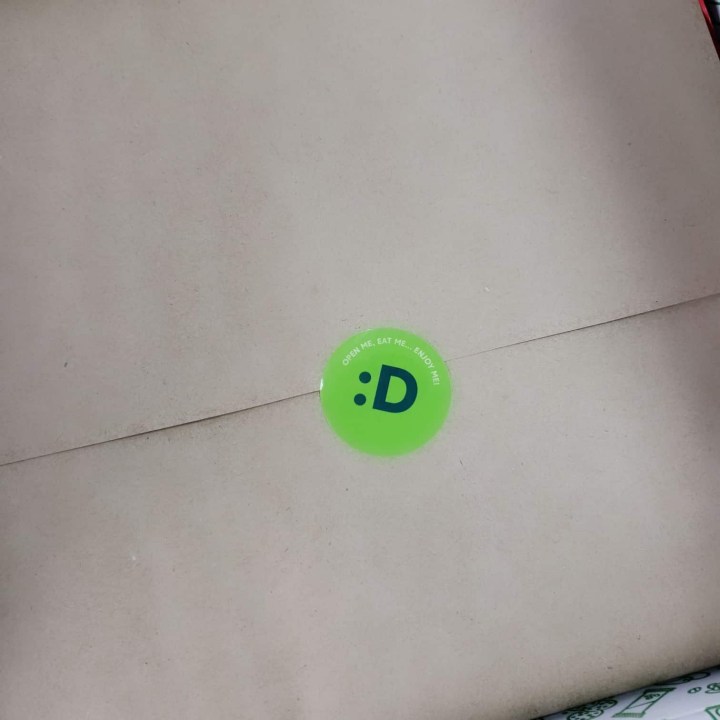 All of the goodies in the box are wrapped in butcher paper with the cutest sticker.  I love this sticker each month.
My box was packed full again this month. DegustaBox does a great job of wrapping the glass jars in bubble wrap and keeping things from getting broken and there are so many full-size items in the box everything is all packed in and good for shipping.
The information sheets are always great and full of information on the included items.
Black and White DrizzleCorn by Popcorn, Indiana – Oh my gosh this is like popcorn crack.  The delicious Popcorn, Indiana popcorn drizzled with luscious dark and white chocolate. It is like butter in my mouth and I'm not sharing this bag at all. It is right next to my desk and will be gone in no time flat.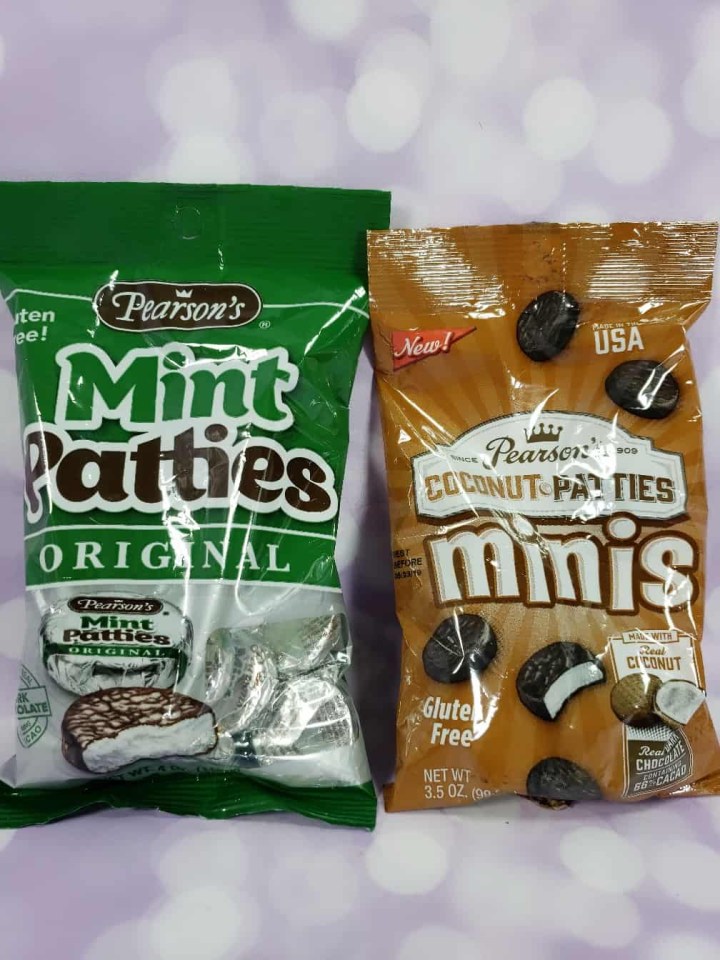 Pearson's Candy Company Patties – More rich chocolate for my holiday snacks. These medallion shaped patties are filled with creamy mint or coconut and then covered with rich dark chocolate. I'm a big peppermint fan so these mint patties are really my jam.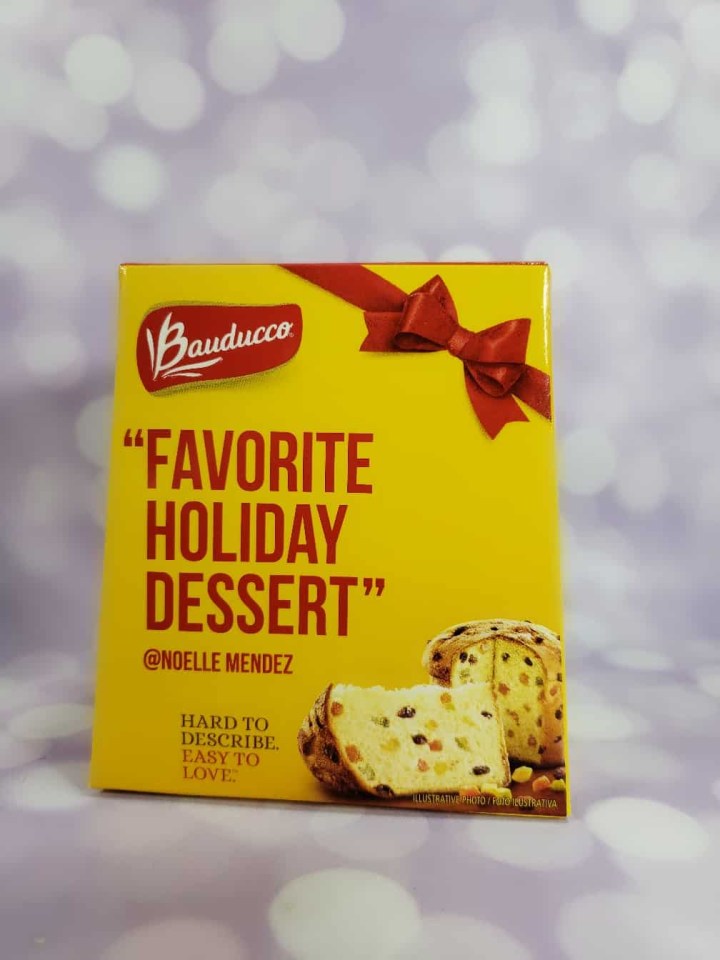 Bauducco Panettone – A traditional holiday cake made with a process that takes 52 hours. This mini version is a bit-size delicacy, perfect for on the go or for me to pass on as a gift.
Grand Belgian Specialties – Who doesn't want a box of chocolates under the tree? This box gave us 16 different varieties of pralines. Created with taste, bite and the perfect amount of shine to just melt in my mouth with the right amount of crunch.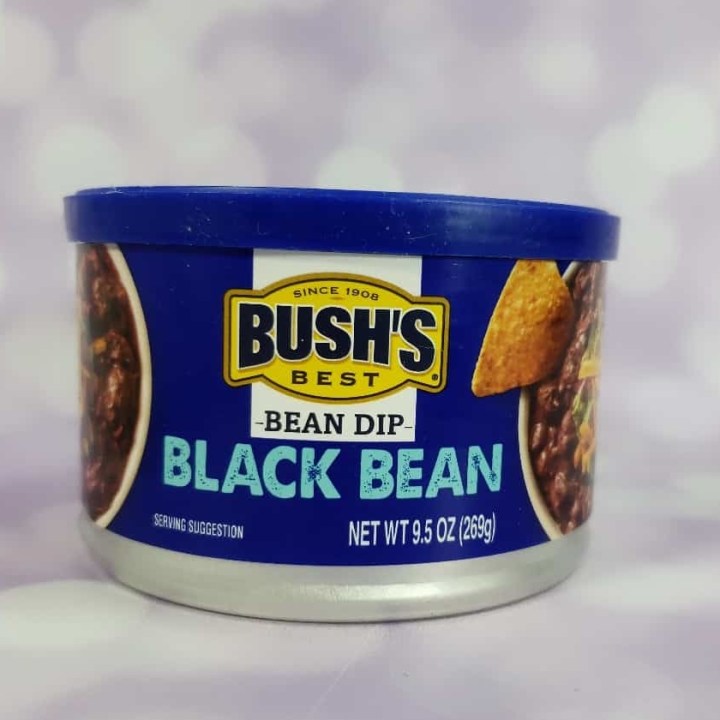 Bush's Best Black Bean Dip – Yes!!!  I'm a huge dip eater and often have different dips for dinner. They are also one of my go to snacks for taking to holiday gatherings. My friends and I do Christmas Night together with everyone bringing an appetizer and snack to share. This will be great to add to my collection of other dips that we can all grab and snack as we chat.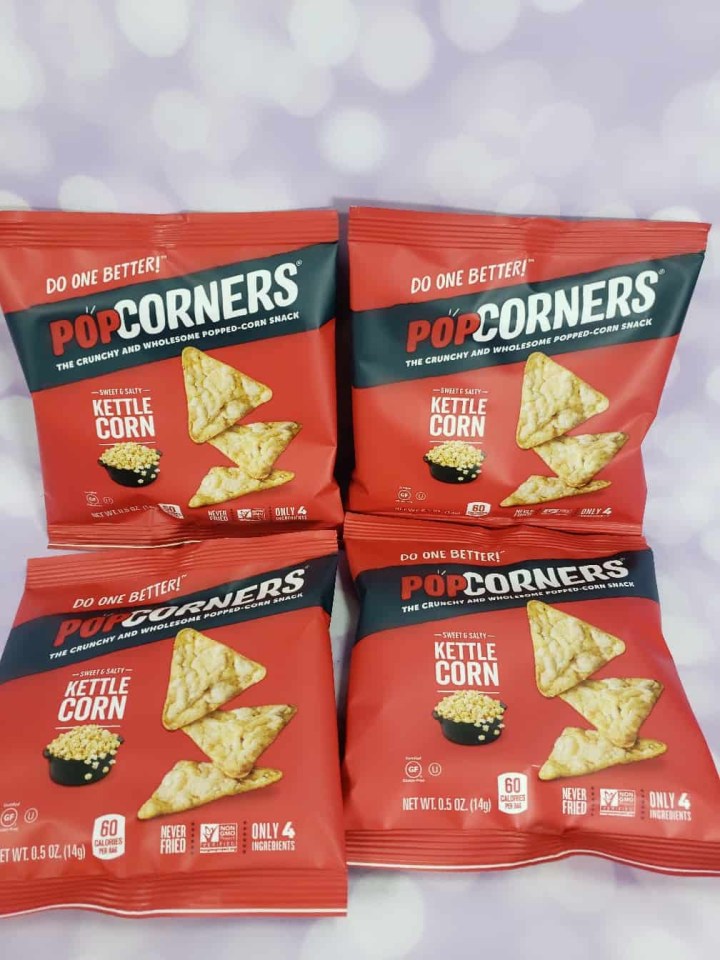 POPCorners Kettle Corn – I'm good with eating these as is on the go or I can dip them in the bean dip or another salsa. They are light and crunchy made with non-gmo corn.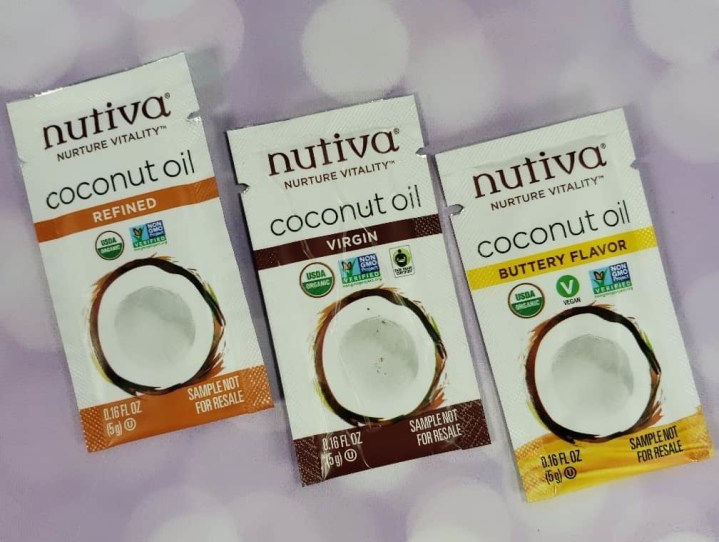 Nutiva Coconut Oils – Organic culinary oils are a great way to cook healthily using nutritious products made organically, ethically and without harsh chemical processing. These are fun sample packs that will be good when I'm cooking on the go or a great way to try out some different flavors.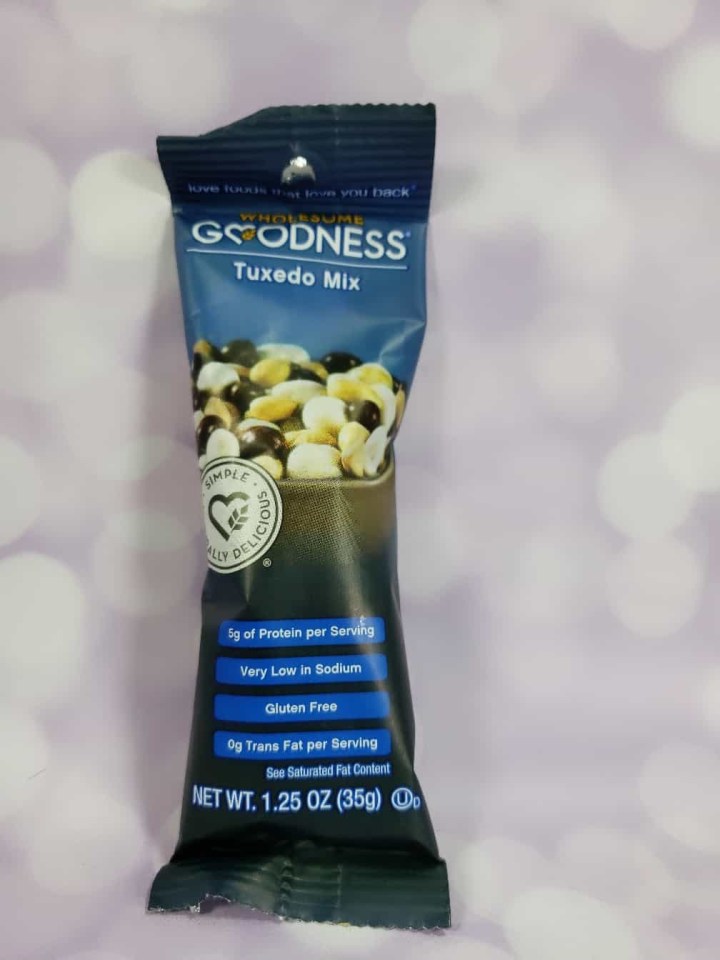 Wholesome Goodness Tuxedo Mix – I'm a sucker for a snack mix and this tuxedo mix has yogurt covered raisins and peanuts with crunchy dark chocolate covered soy nuts and infusion roasted peanuts. A great on the go snack for anytime of the day.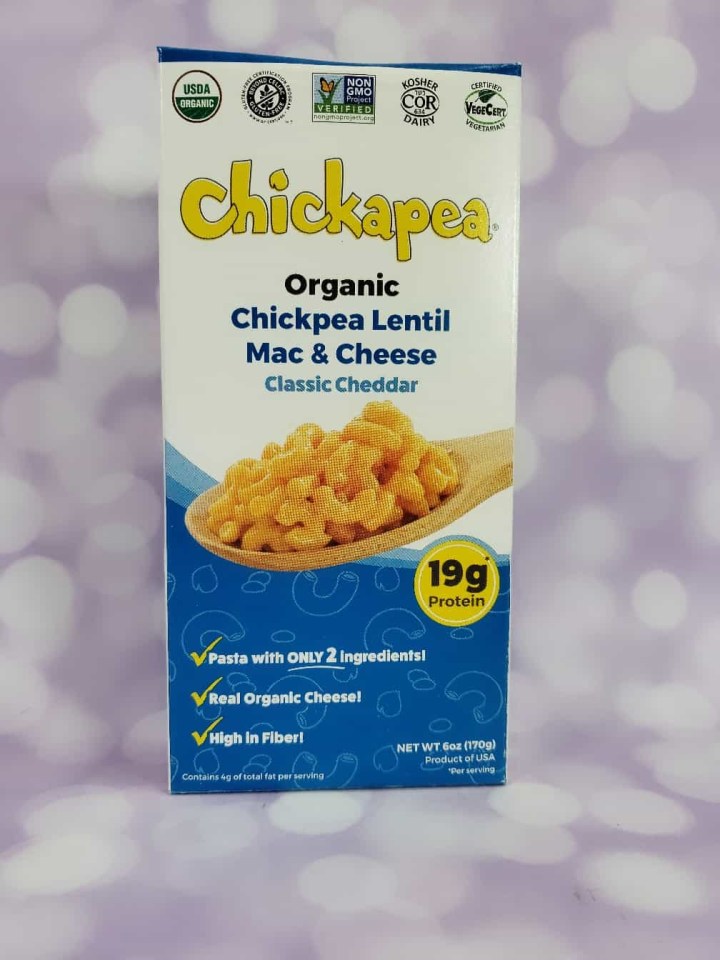 Chickapea Lentil Mac & Cheese – Chickapea Mac & Cheese is everything we want in a comfort food, but without the guilt.  This mac & cheese is organic nutritious, gluten-free, chickpea lentil pasta with a clean, organic cheese sauce. I've been on the look out for a new mac & cheese and can't wait to give this one a try.
DegustaBox send a great snack and comfort food box this month to go with the colder weather that has just arrived. They always send me a box of fun things for me to try from some of my favorite companies and other companies I don't know about. I love getting a chance to try things outside my normal box and finding new items for my family to eat so we aren't doing the same things over and over again.
Have you tried DegustaBox? Did you have a favorite this month?