Culture Carton is the subscription box for men that embraces themes relating to self-improvement. Whether it be improving one's mind, health, style, or career, this box is for the man who wants to go above and beyond, not being content to be just ANY man. It is for he who wishes to strive toward a more cultured and sophisticated self. Among the items in the box is a book that a cultured man would want in his growing library, along with select accessories curated around a monthly theme related to improving some aspect of one's self.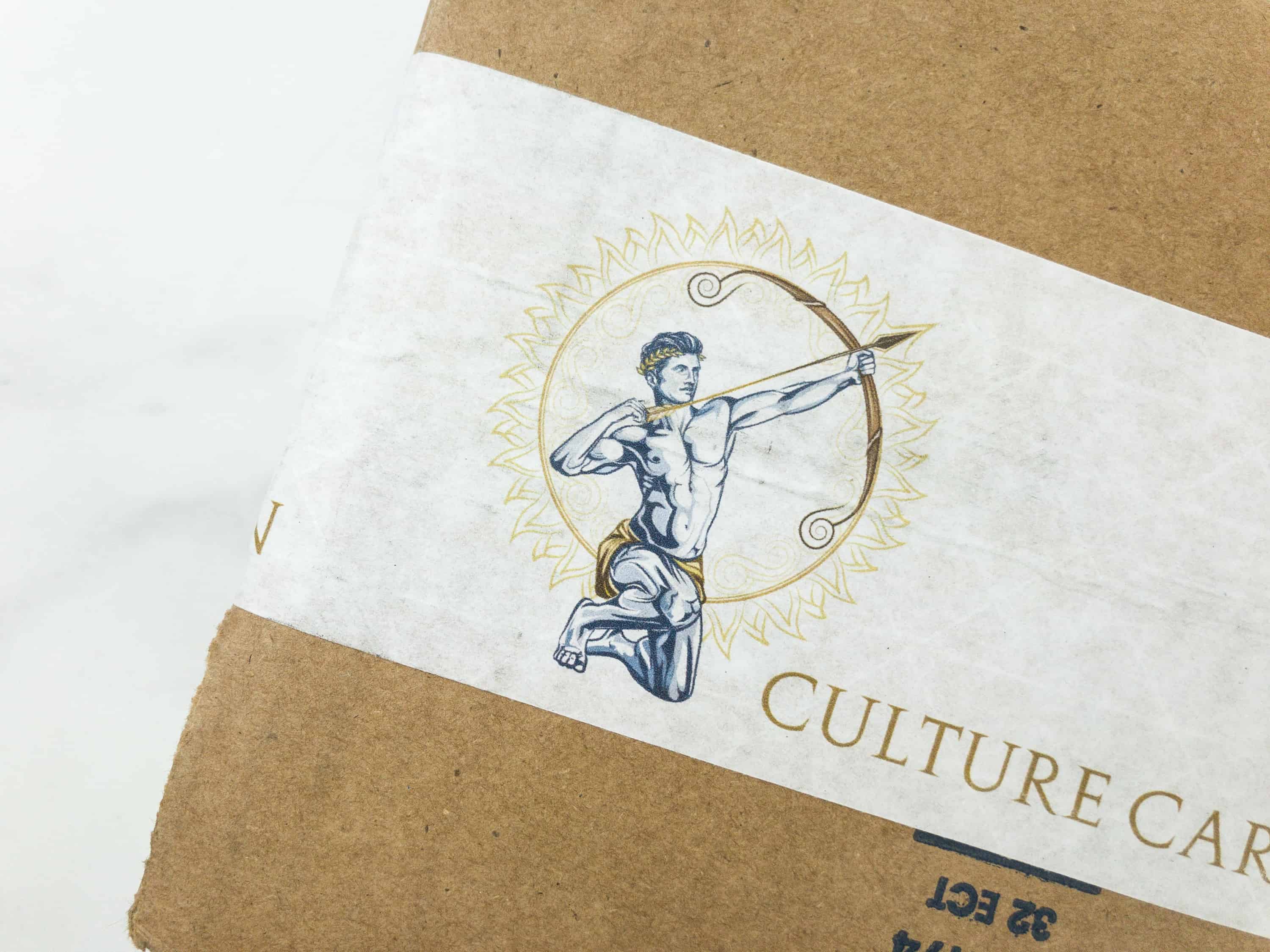 DEAL: Get 10% off your first box. Use coupon code HELLOSUB.
The box is full to the brim.
Each month, it includes a card that welcomes us to the box. Typically, there is a second card explaining the symbolism of Apollo's likeness on the box, but it looks as if they may have tidied up their packaging a bit.
The theme for November 2018 is ALARCON. The theme title is a reference to the author of this month's literary selection.
Everything in the November 2018 Culture Carton! This curation is a must-have for anyone wandering at night this time of year in my neck of the woods!
Celebrity Socks Boot Socks ($12) It's a pair of blue-green boot socks featuring a textured design. They are a mid-height hiking sock, perfect for warmth and cushion in a pair of winter boots.
It's made with 30% wool, 60% acrylic, 5% spandex, and 5% elastic. Though there are many synthetic fabrics with wonderful qualities, wool is still one of the best for warmth, in that it will keep you warm even when wet.
The cuffs, heels, and toes are in white. The shade of blue is really pretty.
The socks are soft and comfortable to wear, keeping my feet warm and toasty all day long. The wool/synthetic blend is a perfect balance of warmth and comfort.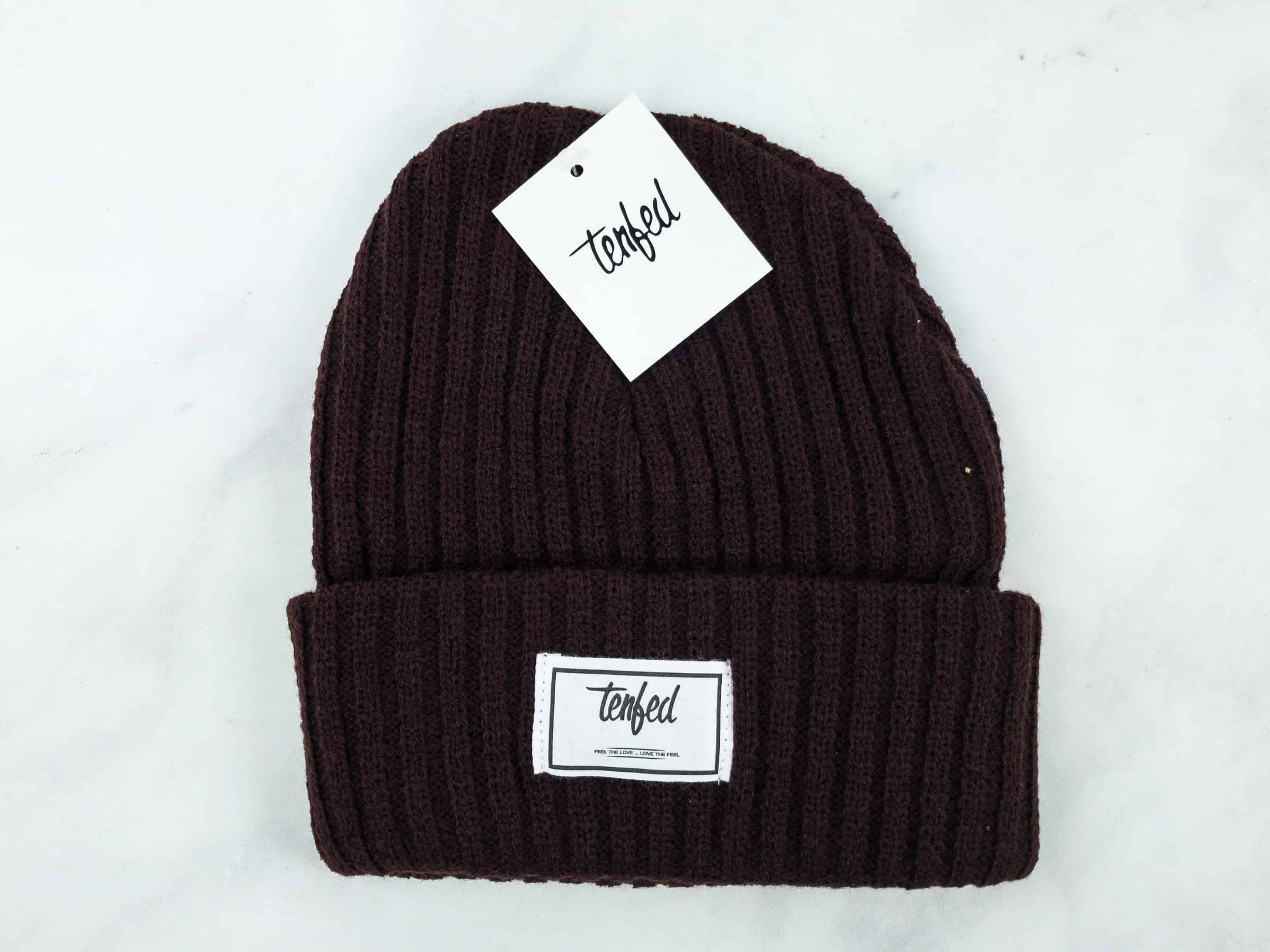 Tenfed Beanie ($25) Here's another winter must-have, a beanie! It's a dark brown waffle knit type of beanie that is thick enough to keep my head and ears warm, but soft enough for it to be comfortable to wear. This hat is noticeably thicker than most of the beanies and toques in my stash, and it is going to be my go-to hat for shoveling! The color is a deep Merlot.
Tenfed's logo is stitched in front. It's a great hat and a great cause. For every aptly-named hat sold, they donate 10 meals to hungry kids!
Gentlemen Of The North Scarf ($30.02) This blue checkered scarf is a nice accessory for solid colored shirts or even graphic tees. It is light enough to wear everyday, and it will actually work really well as a complement to a light jacket in the Spring and Fall.
The colors are just spot on for the somber feel of the winter. It is a mix of royal, cobalt, and navy blues. I can wear it loose, or wrapped around my neck to keep me warm in a stylish way. I like that it isn't very long — no long tails dragging and it can be worn as an indoor scarf, if you're hip enough.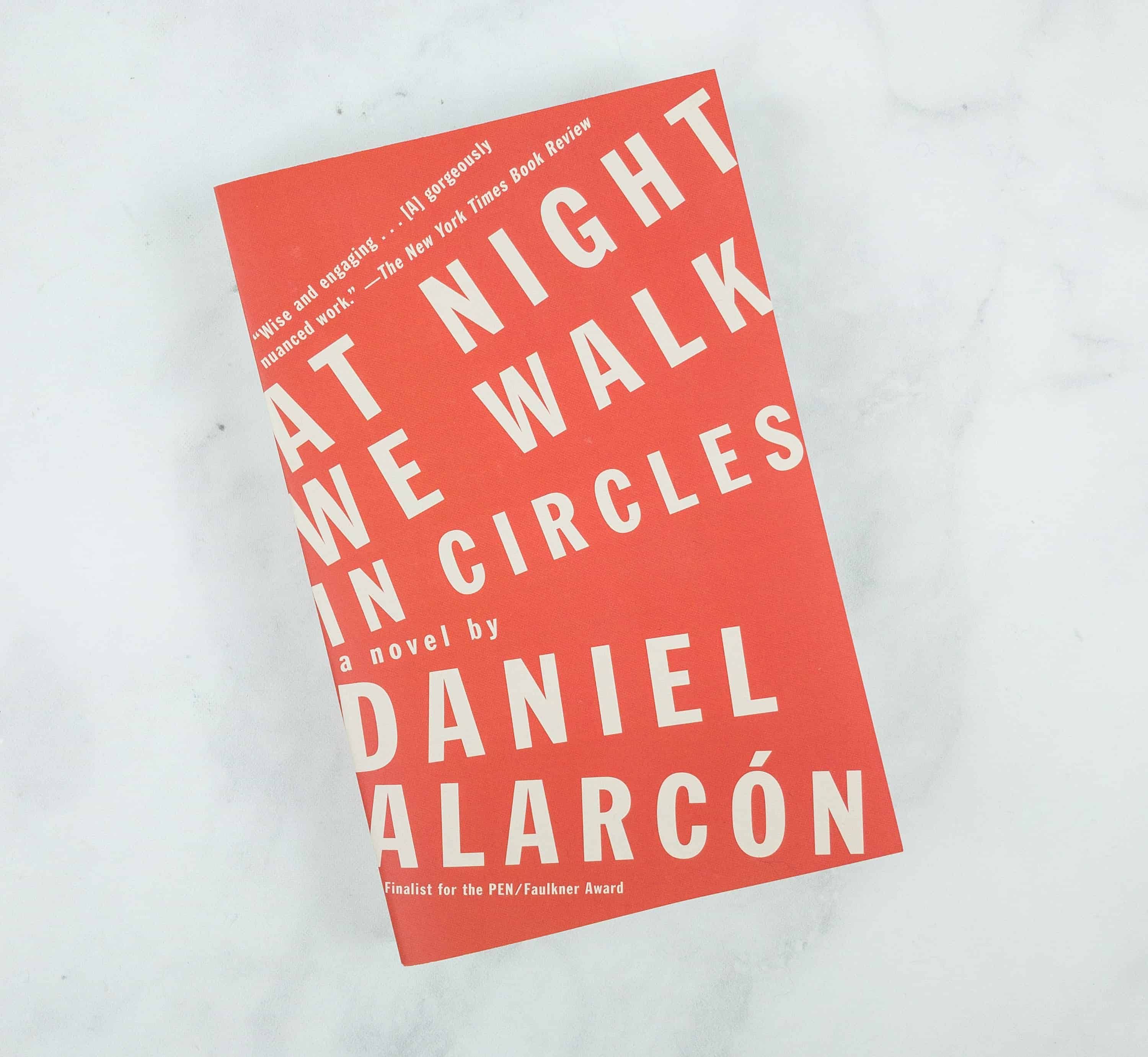 A Night We Walk In Circles By Daniel Alarcon ($9.66; $16 on the card)
The breakout novel from a prizewinning young writer: a "surrealistic tour de force" (O, The Oprah Magazine) about one man's obsessive search to find the truth of another man's downfall.

Nelson's life is not turning out the way he hoped. His girlfriend is sleeping with another man; his brother has left their South American country, leaving Nelson to care for their widowed mother; and his acting career can't seem to get off the ground. That is, until he lands a starring role in a touring revival of The Idiot President, a legendary play by Nelson's hero, Henry Nuñez, leader of the storied guerrilla theater troupe Diciembre. And that's when the real trouble begins.

Nelson's fate is slowly revealed through the investigation of the narrator, a young man obsessed with Nelson's story—and perhaps closer to it than he lets on. In sharp, vivid, and beautiful prose, Alarcón delivers a compulsively readable narrative and a provocative meditation on fate, identity, and the large consequences that can result from even our smallest choices.
It's a compelling novel that teaches us a lesson or two about fate and the consequences of our actions.
The story is set in a politically-charged Lima, Peru. The writer tells the story through shifting voices, beginning with an omniscient narrator and then settling into first person. The story plays on the concept of perspective, challenging you to piece together events as remembered differently by the several characters.
It is set against an engrossing backdrop and has the right balance of suspense and foreshadowing to keep me hooked!
From grooming and style to new reads, Culture Carton curates items tailored for a true gentleman. Inclusions are always high-quality, and this month I appreciate that they sent accessories to keep me warm this Winter. I'm also happy with the book choice. It's something I'd definitely read while relaxing on a cold day with a hot cup of coffee. One of my favorite aspects of this subscription is the superb literary curation. They always pick a classic or a recent work that has received very high praise. In doing so, they always manage to provide a bit of culture along with entertainment.
What's your favorite item this month?