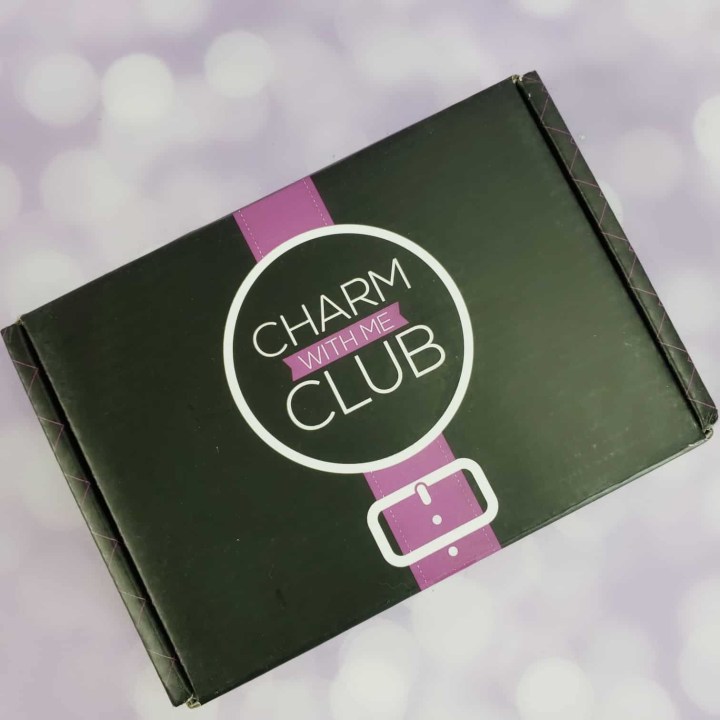 Charm With Me Club is a monthly subscription box that brings the most amazing fandom charms! With your first month, you'll be sent a starter bracelet, and then you can build your own bracelet with themed fandom charms that fit on Pandora bracelets each month. The subscription costs $19.99 per month and ships in a cute little mailer box.
Note: once you're a member you'll need to watch for the theme announcements. If you don't like the theme you can switch your subscription to "surprise me!" Also note – this subscription sells out!
This month we could choose between Game of Thrones and Fantastical Beasts! They sent an email for us to select which one we wanted however if someone signed up with your link you and your friend were both sent both collections!
DEAL: Save 10% on your subscription! Use coupon code HELLO10.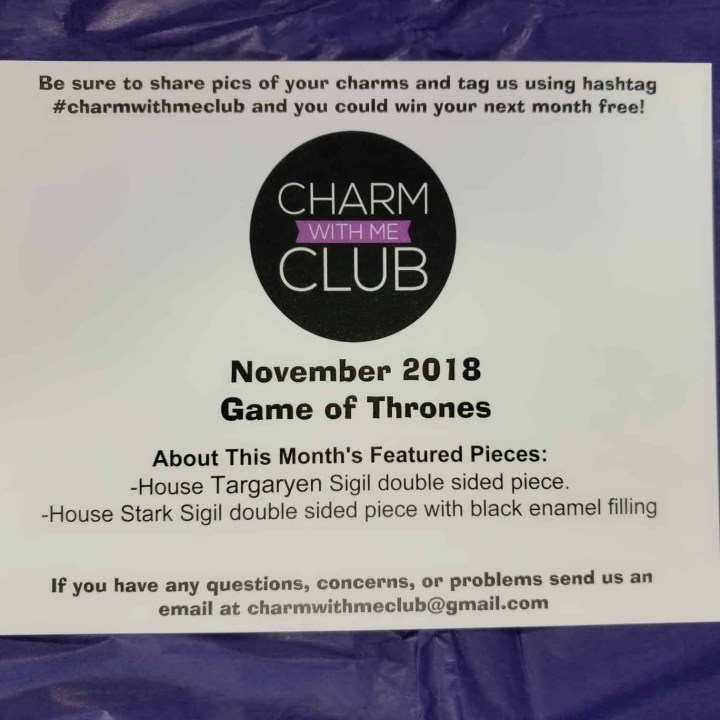 Let's start with Game of Thrones.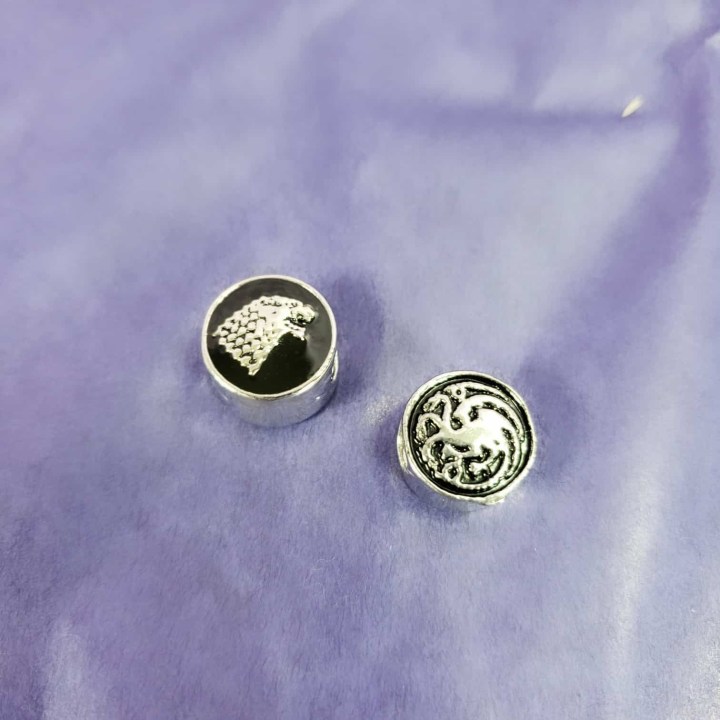 With Game of Thrones we got two charms: A House of Stark Sigil and the House of Targaryen Sigil.  Both sigils are double sided pieces and the Stark Sigil also has black enamel filling. These are solid charms that will fit nicely on any bracelet collection.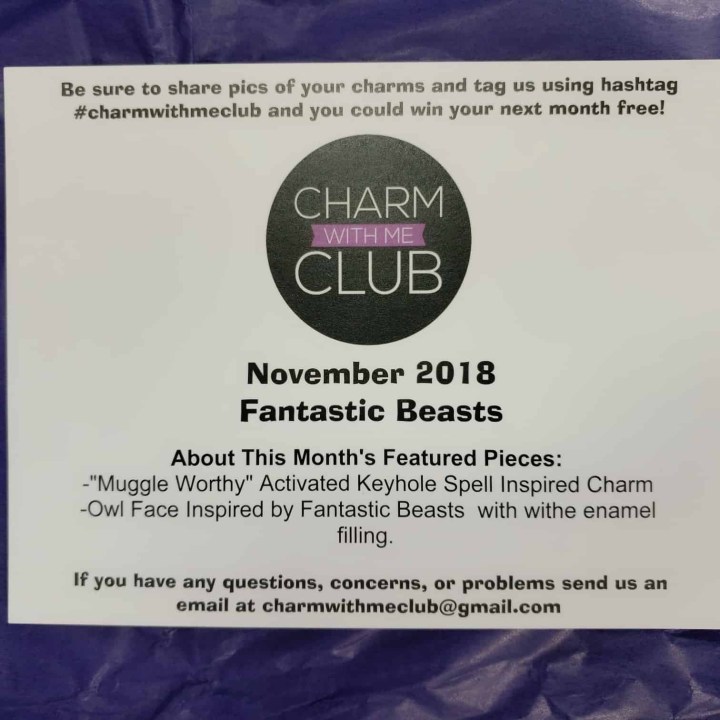 The other theme this month is Fantastic Beasts. This is a movie I can't wait to see. I went to the movies the other night they were having a sneak preview showing. I was very tempted to see if we could fit in but I held out so that I can see it with my boys. My friend and I saw A Star is Born and it was equally as good.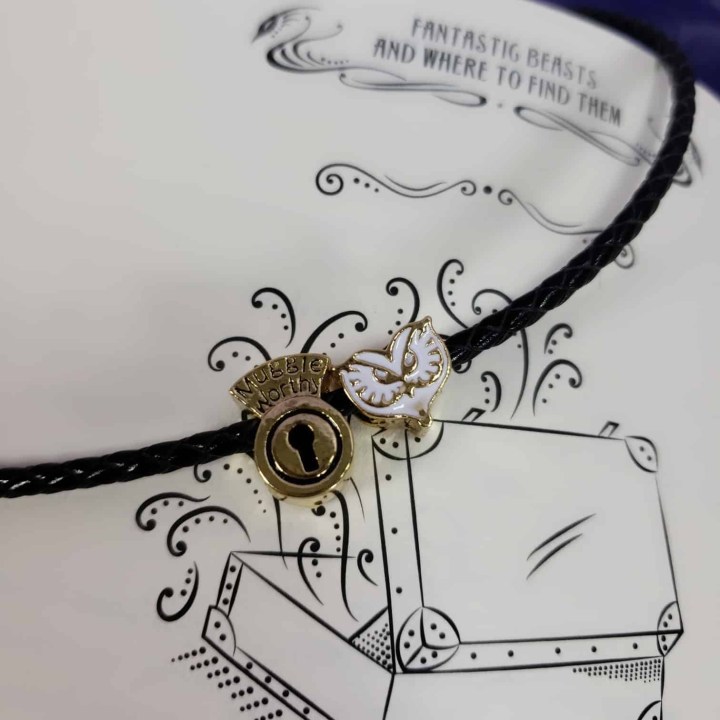 With Fantastic Beasts we also got two charms: "Muggle Worthy" Keyhole and an Owl Face. How stunning are these two charms?  I always thought it was so fun when Newt flips the little clasp and his case goes from Magical Creatures to regular old muggle stuff. The Owl Face is so delicate looking and gorgeous. I'm in love with the white enamel filling that makes the gold edging really stand out and POP!
With the addition of two themes each month Charm With Me Club is really upping their game.  There is always a theme that works with me and really I can take most of them even if I'm not the biggest fan. This month the two themes of Game of Thrones and Fantastic Beasts we got two charms each and they are so detailed and stunning. I'm a huge Harry Pottery Genre fan so the Fantastic Beasts is right up my alley and I can't wait to add it to my other Harry Potter themed charms.
After the subscription has shipped, you can go on their site and normally order the beads themselves. However, the monthly sets go for about $29.99, so getting the subscription is the better deal. You can always go and check out the past months and see if there are any that you missed and want to add to your collection.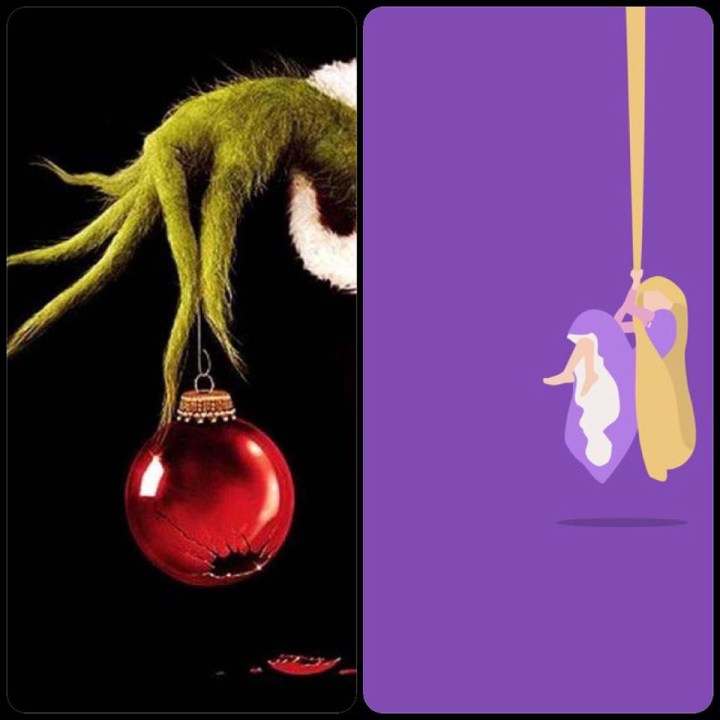 There is another double theme for December! you get to choose between The Grinch and Rapunzel. And again if you refer someone new to the subscription both of you gets both themes. They make it so hard to choose between the themes!
What did you think of the Charm With Me Club charms this month? Are you a fan? What fandoms would you like them to feature?