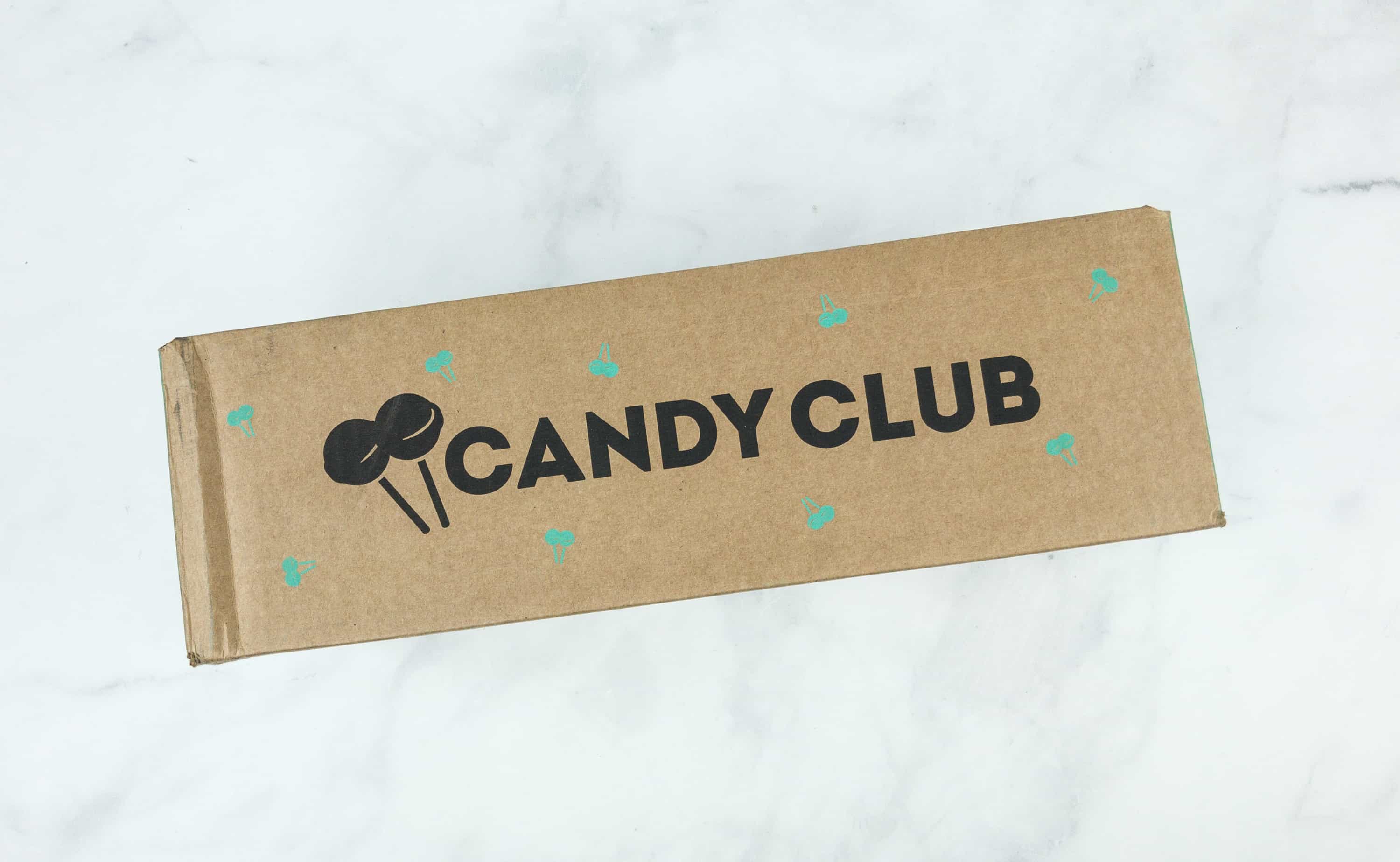 Candy Club is a premium candy subscription box. They bring the old-fashioned candy store (with candies both old and new) to your front door. They promise that their boxes will have an amazing variety of different candies for your snacking enjoyment.
Each Candy Club Subscription Box contains up to 3 lbs of candy, including three signature containers and a splash of wrapped candies. If you are giving a gift, the candies are curated for you. If you are subscribing, you can pick or let Candy Club decide. As for me, I usually pick what candies I want to receive!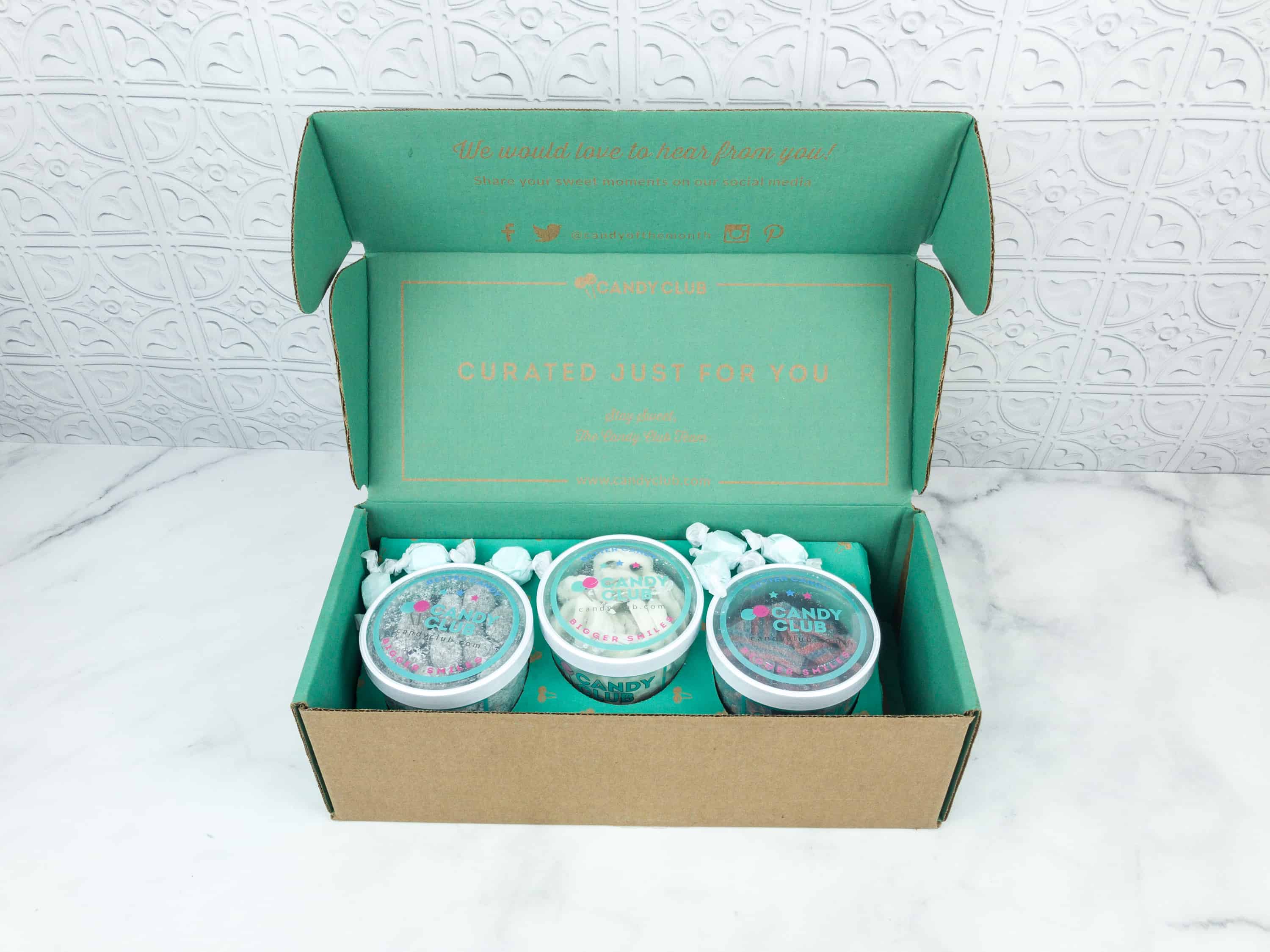 Inside the box, our candies are securely packaged in round plastic containers and set inside a cardboard stand with holes cut out to hold them in place. It really makes for a nice display when you open the box.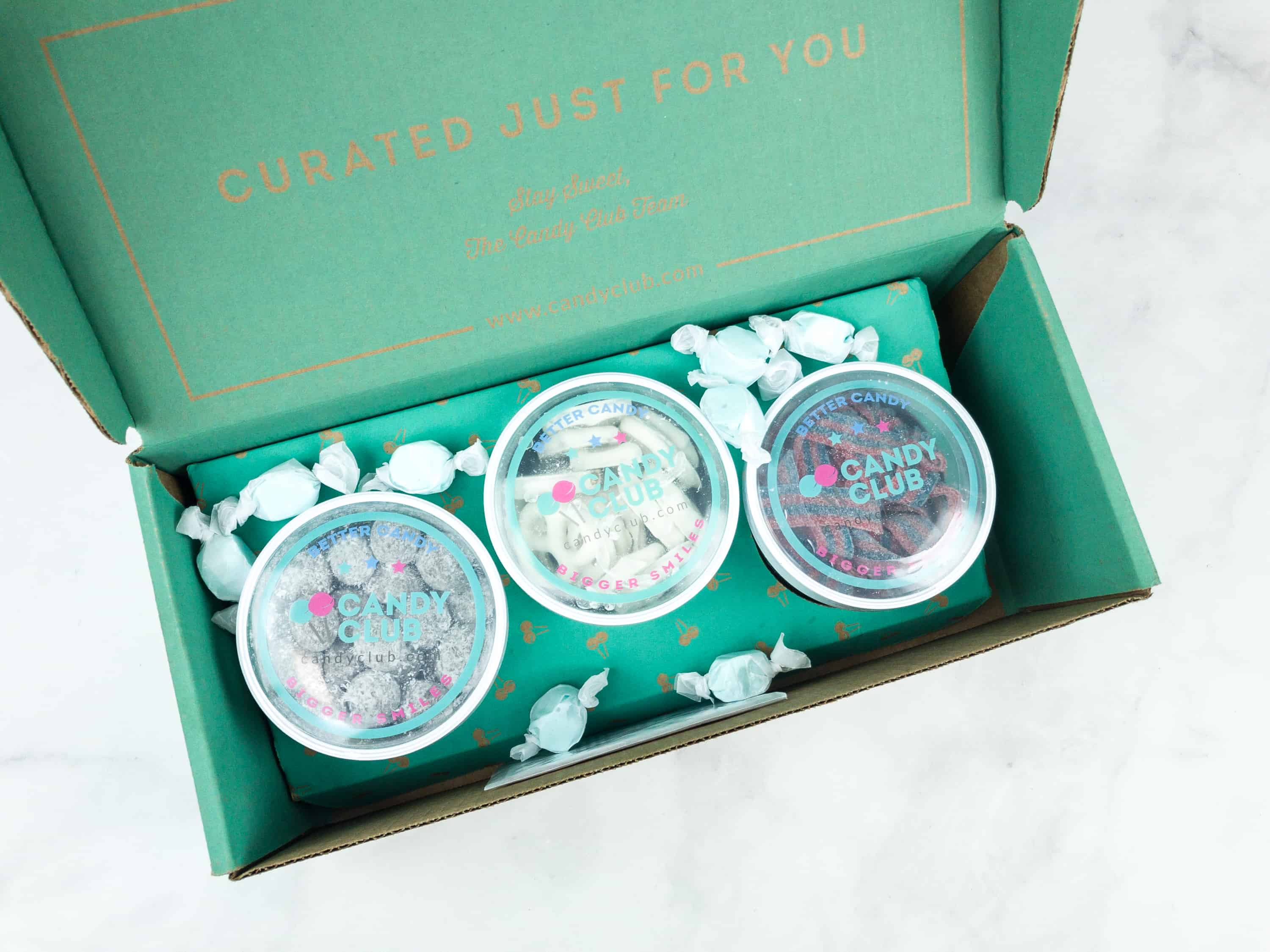 DEAL: Save $20 on your first box! No coupon code required, just use this link!
The Candy Club Subscription Box is $39.99 if you pay month to month. The price drops to $34.99 a month if you prepay for 6 months and to $29.99 a month if you prepay for a year. And, if you need more candy, you can choose to add up to three more candies to your monthly order! Shipping is $6.99 for all boxes.
There is an information card with a short description of each candy that comes in the box.
Just in case you want to know, the nutrition facts can be found at the back of each info card. They usually don't have cards for every item unfortunately.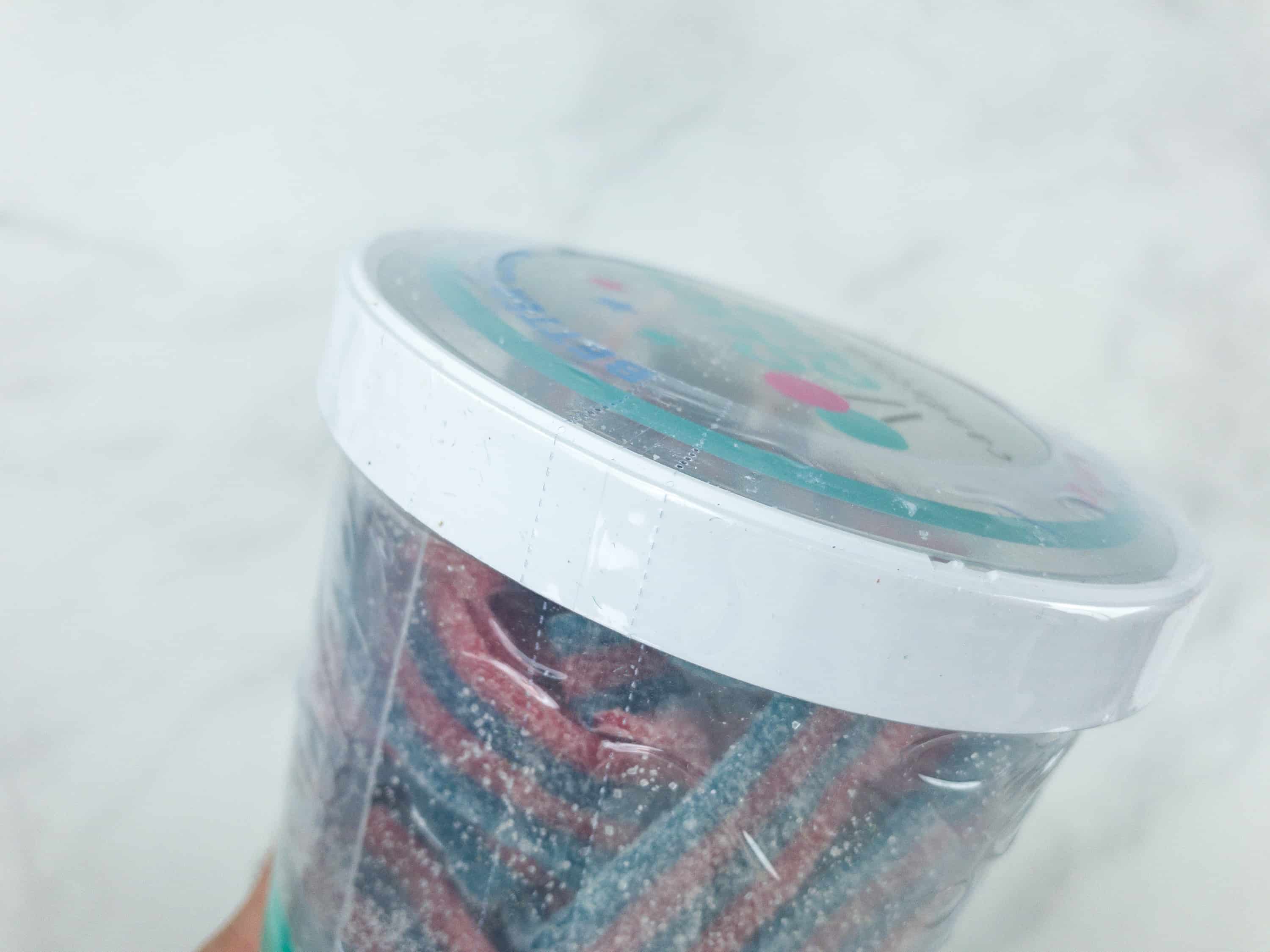 Each container is fully sealed to make sure that the quality of the candies is retained.
Everything in this month's box!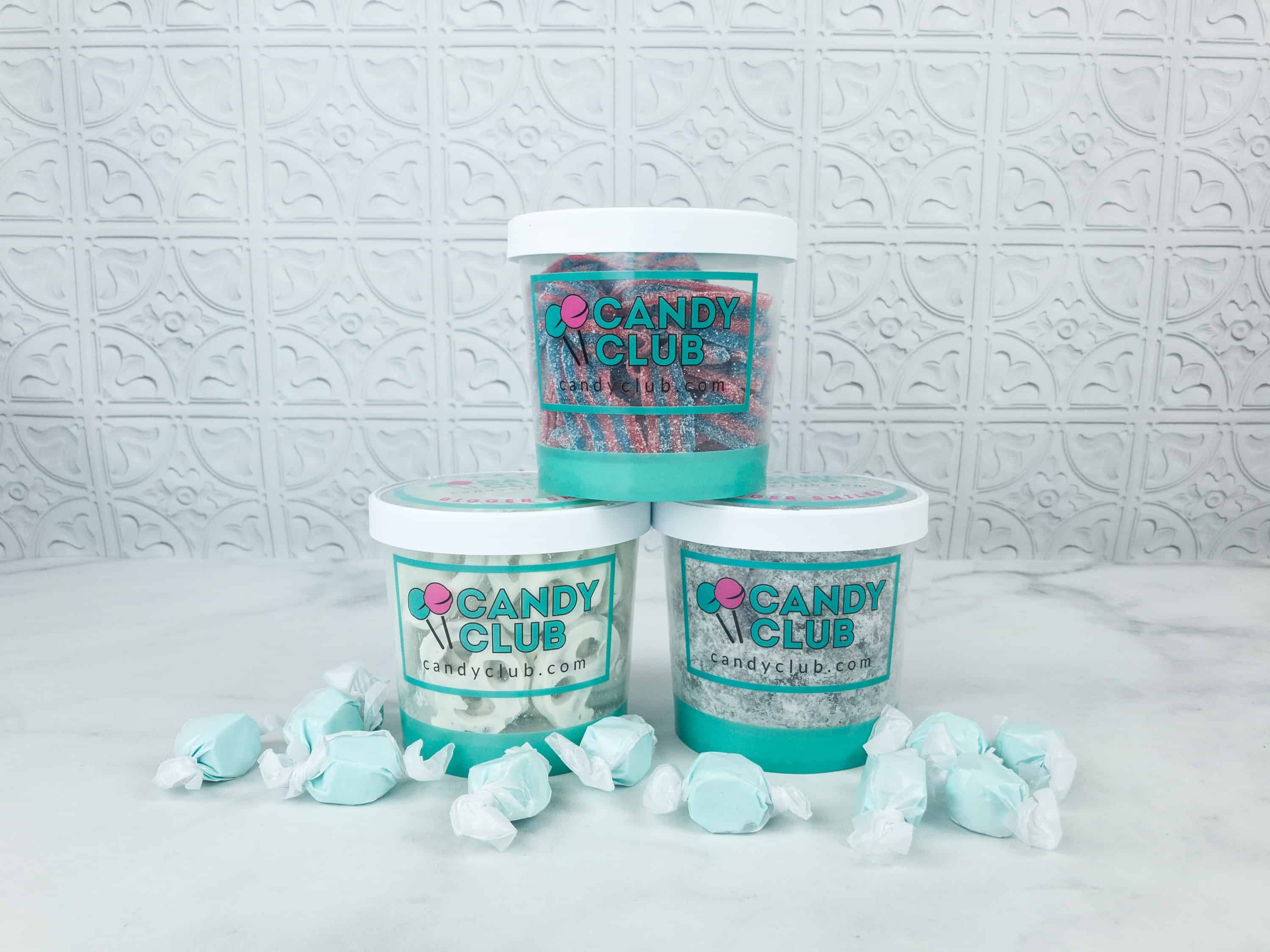 This box typically comes with 3 tubs.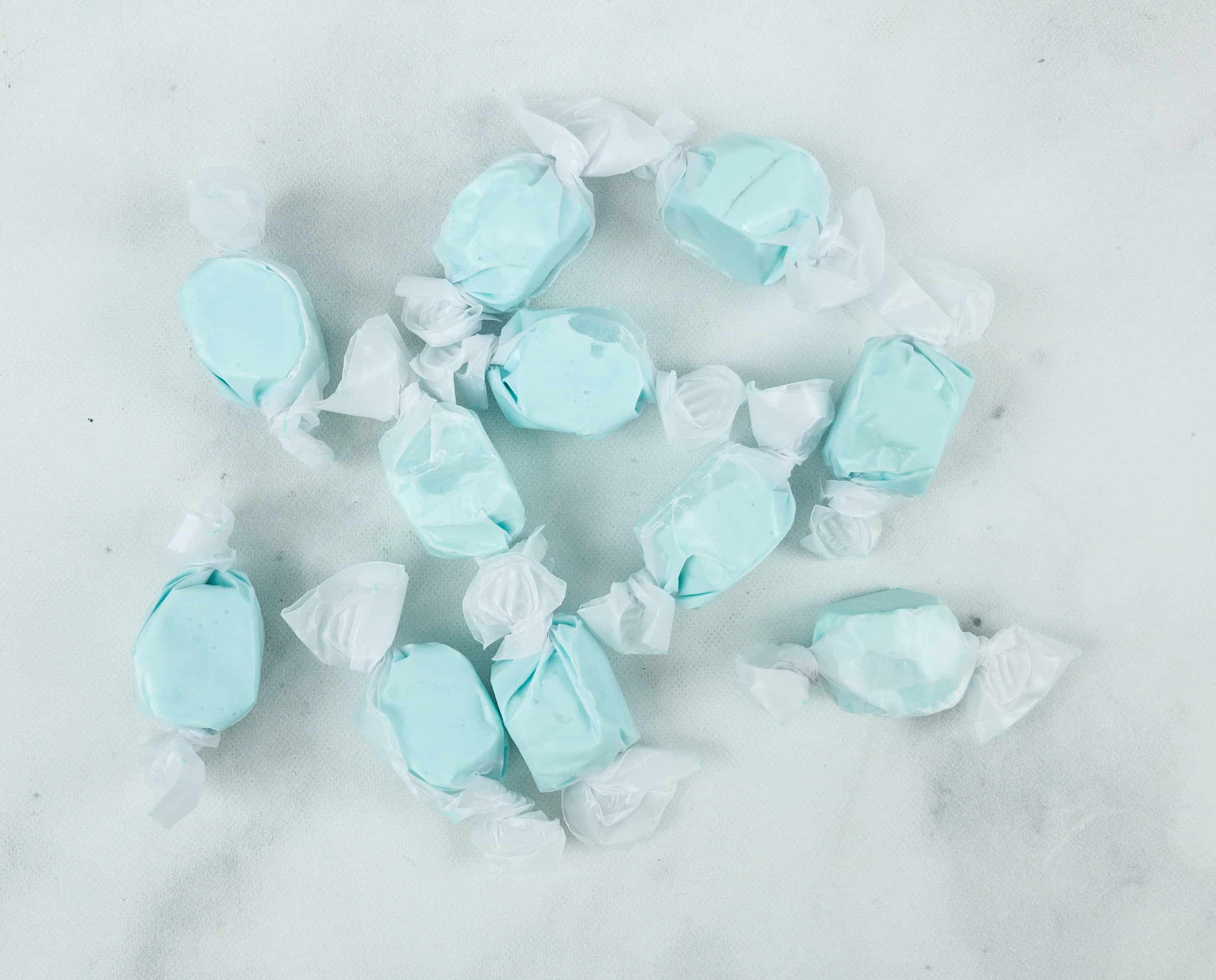 Sweet's Cotton Candy Salt Water Taffy. These individually wrapped taffies taste exactly like real rich cotton candies. They're fluffy and fun to chew!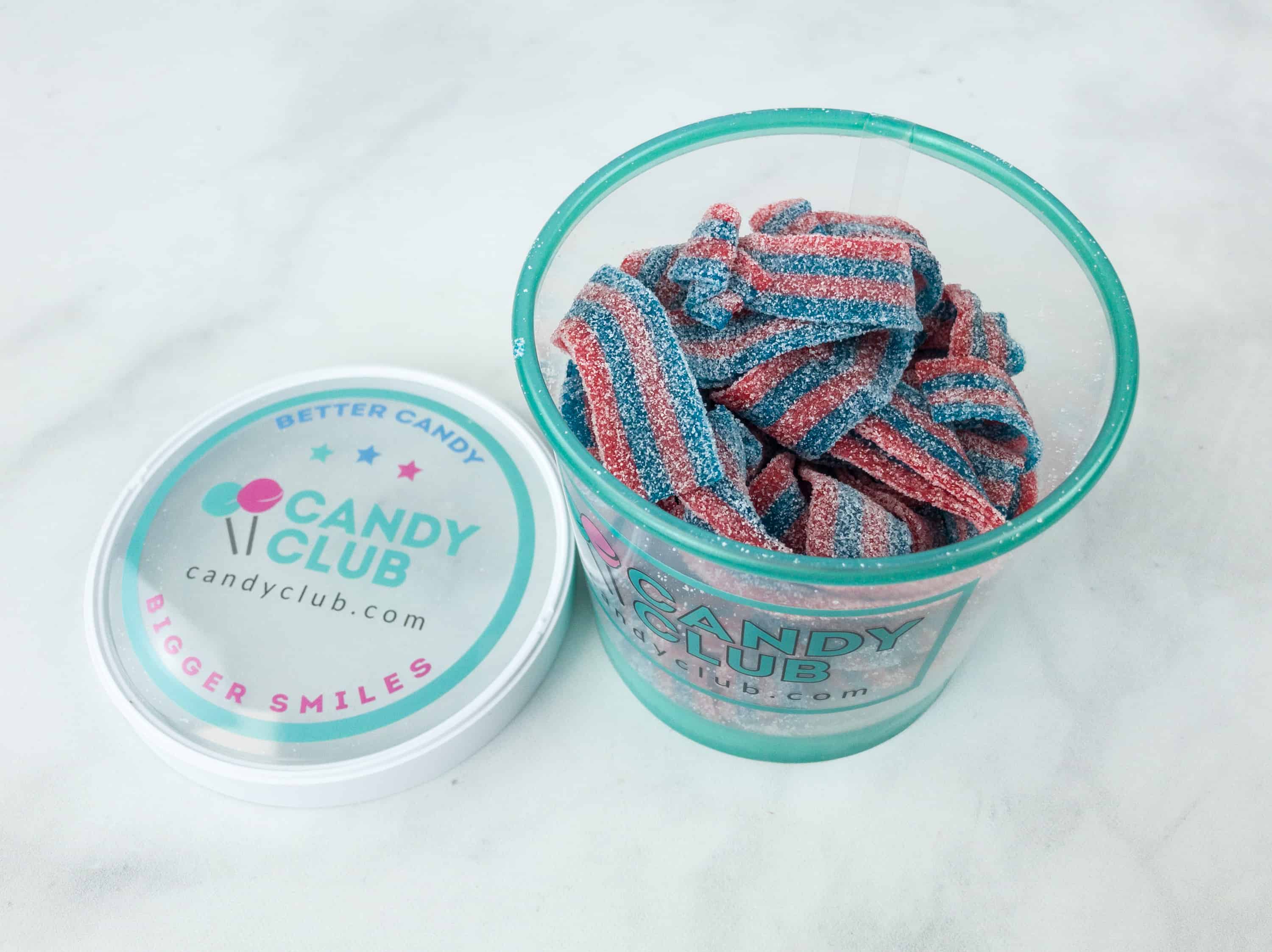 Dorval Sour Power Cotton Candy Belts. Also inspired by cotton candy flavors, we got these sour candy belts!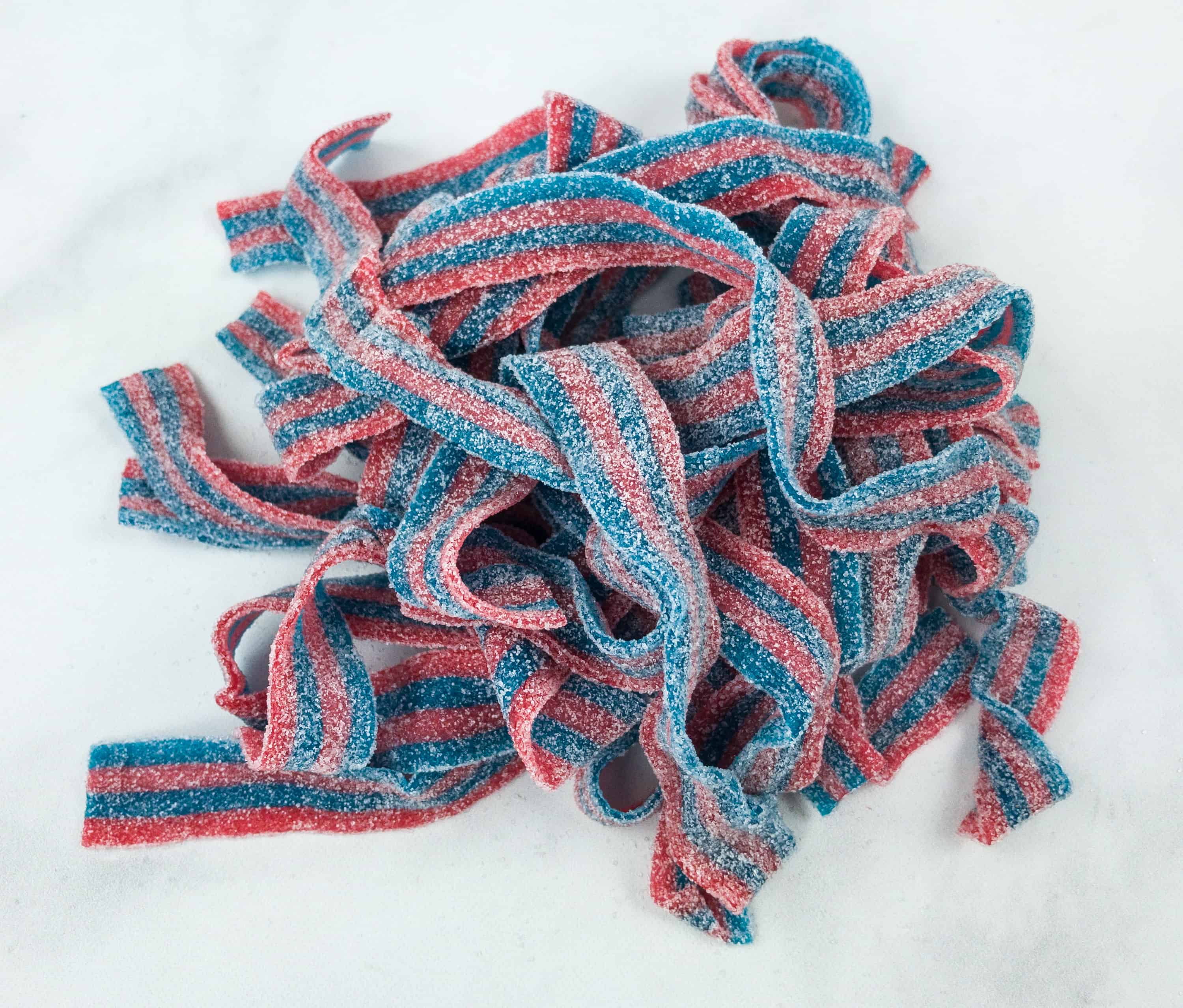 Just imagine a cotton candy with a fun sour kick!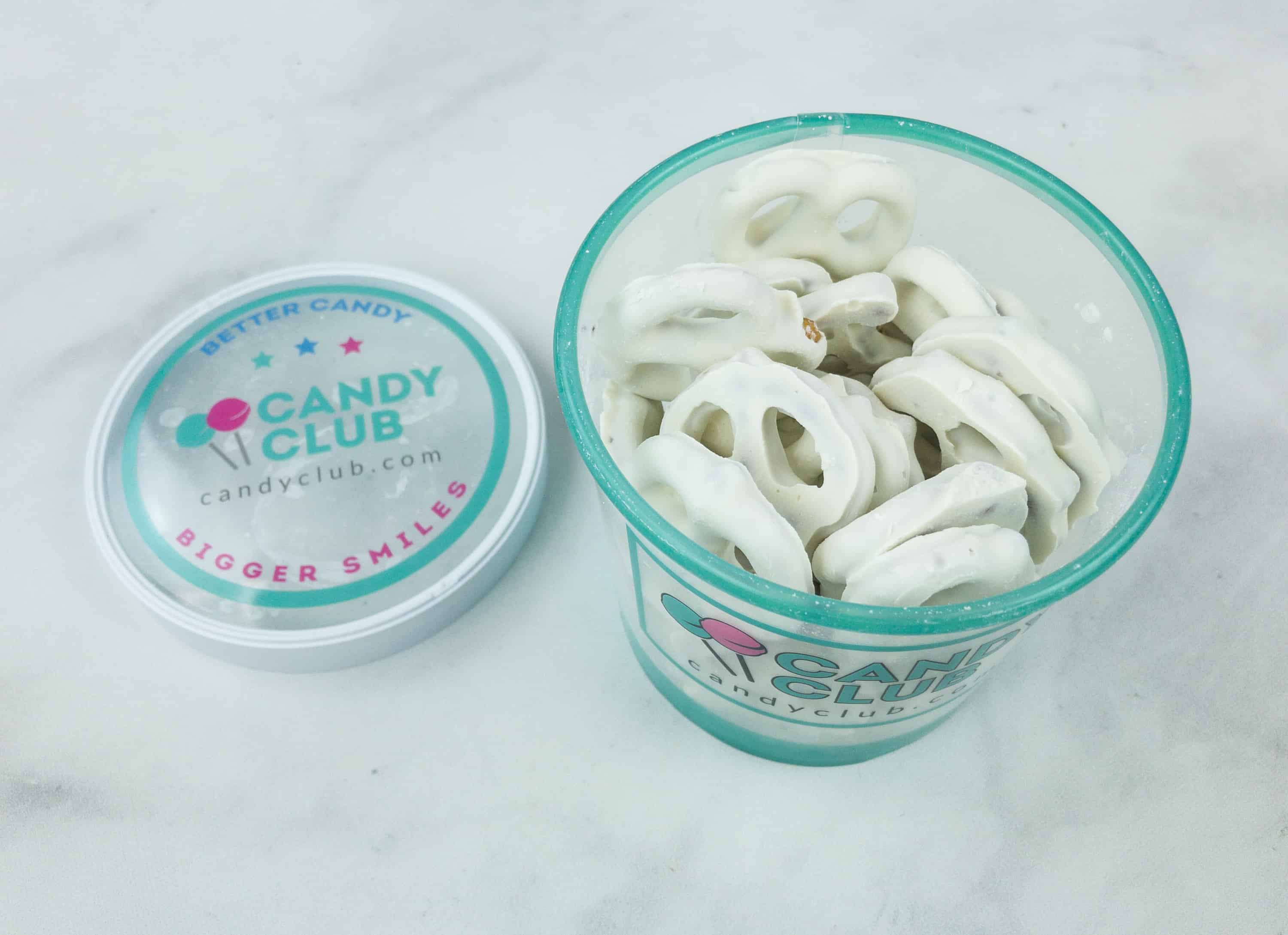 Arway Mini Yogurt Pretzels. The combination of salty pretzels and sweet-sour yogurt make this treat so yummy!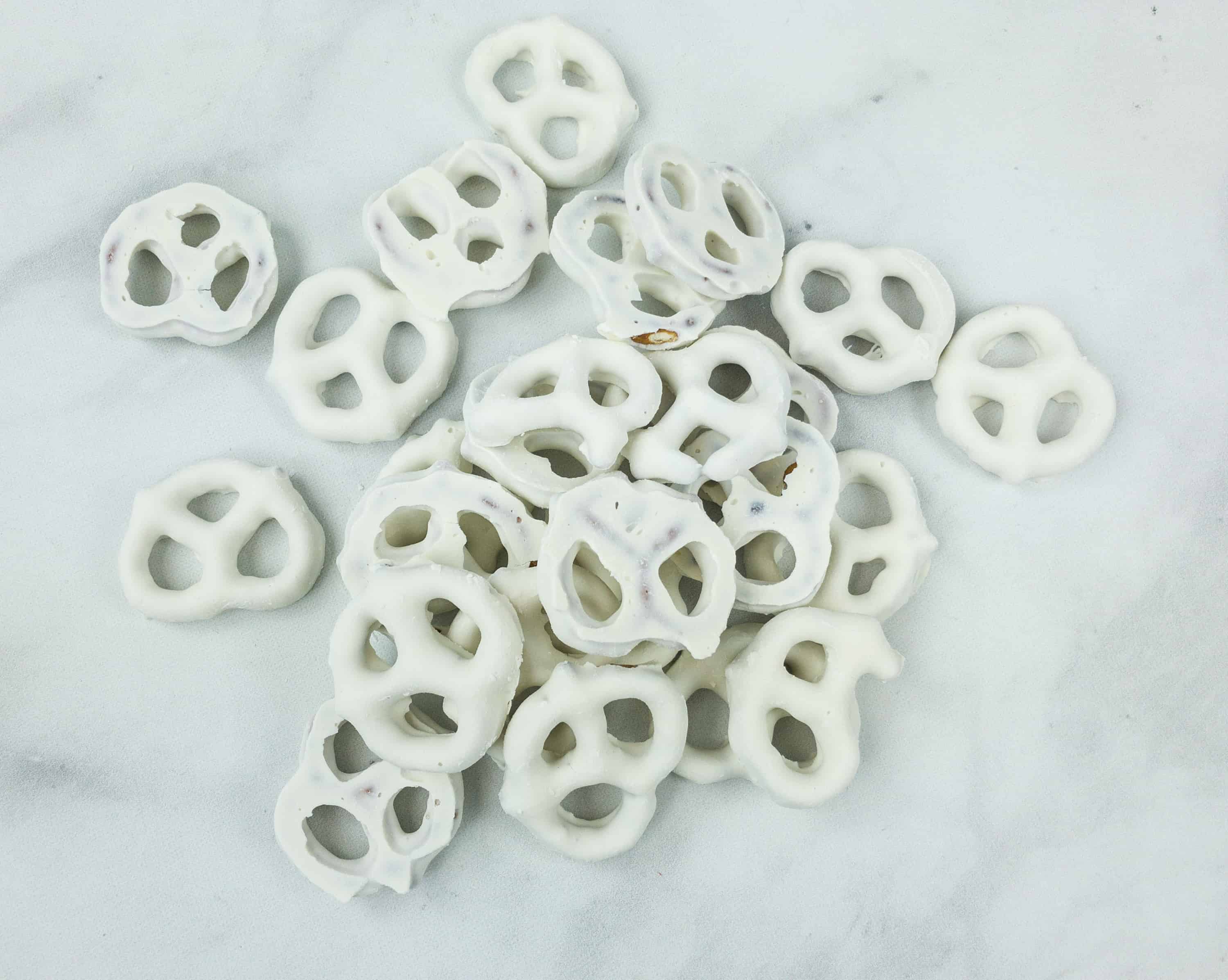 We have tasted a lot of versions of pretzels and this one is certainly in the list of our favorites.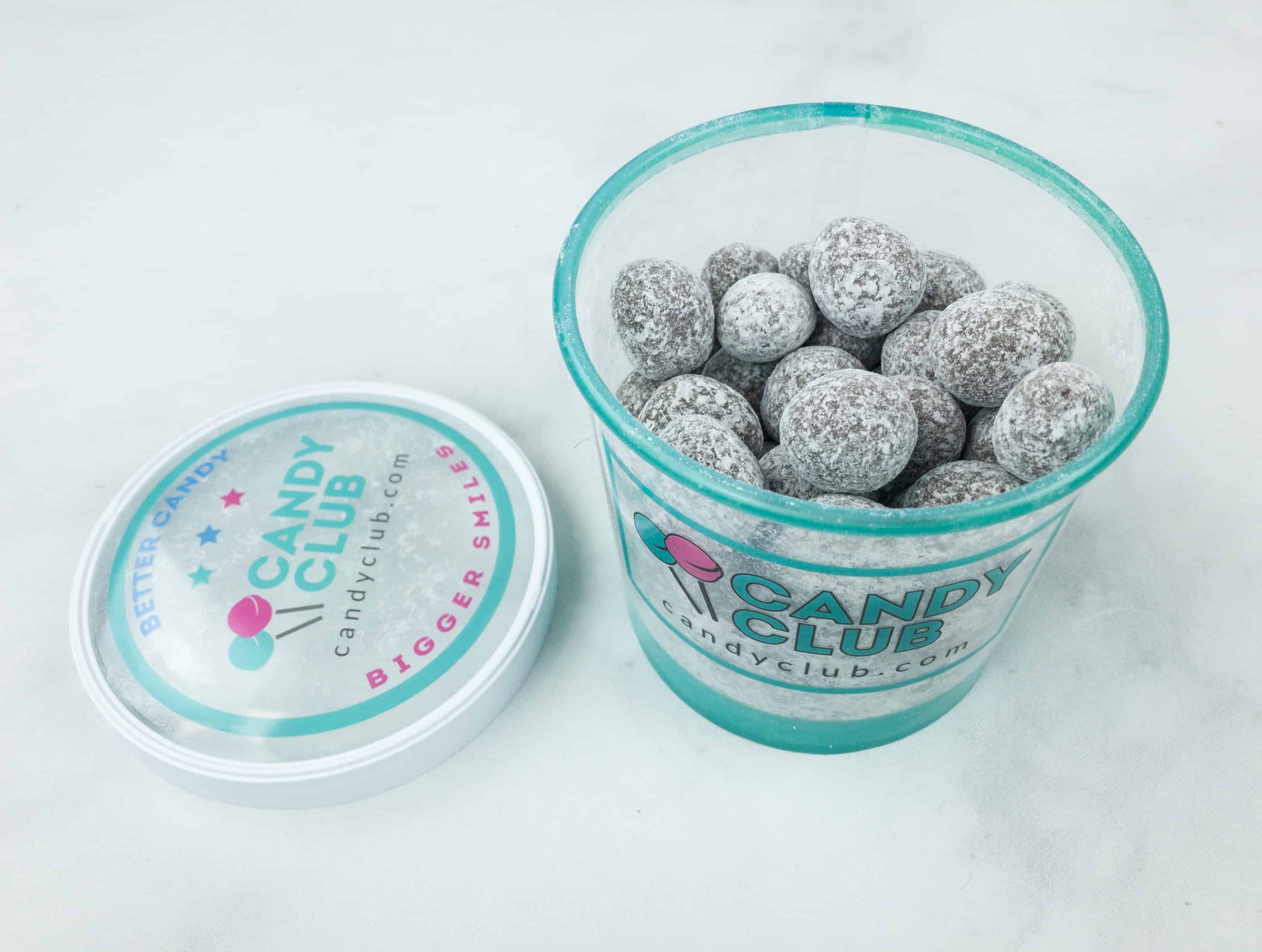 Arway Chocolate Toffee Peanuts. These luscious candies are made from roasted peanuts covered with sweet toffee and milk chocolate powder.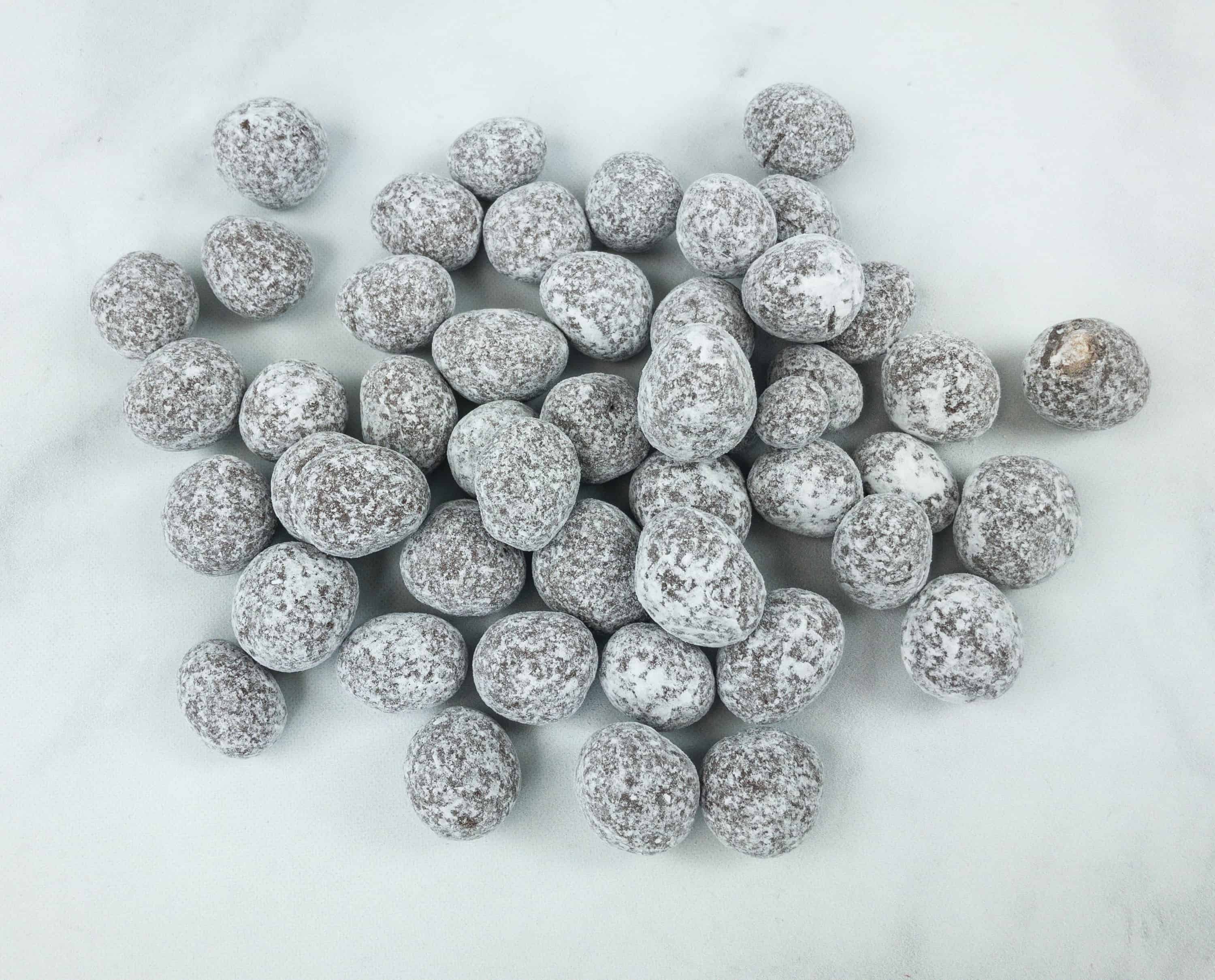 Nutty, sweet, and smooth, these were a major hit with the kids!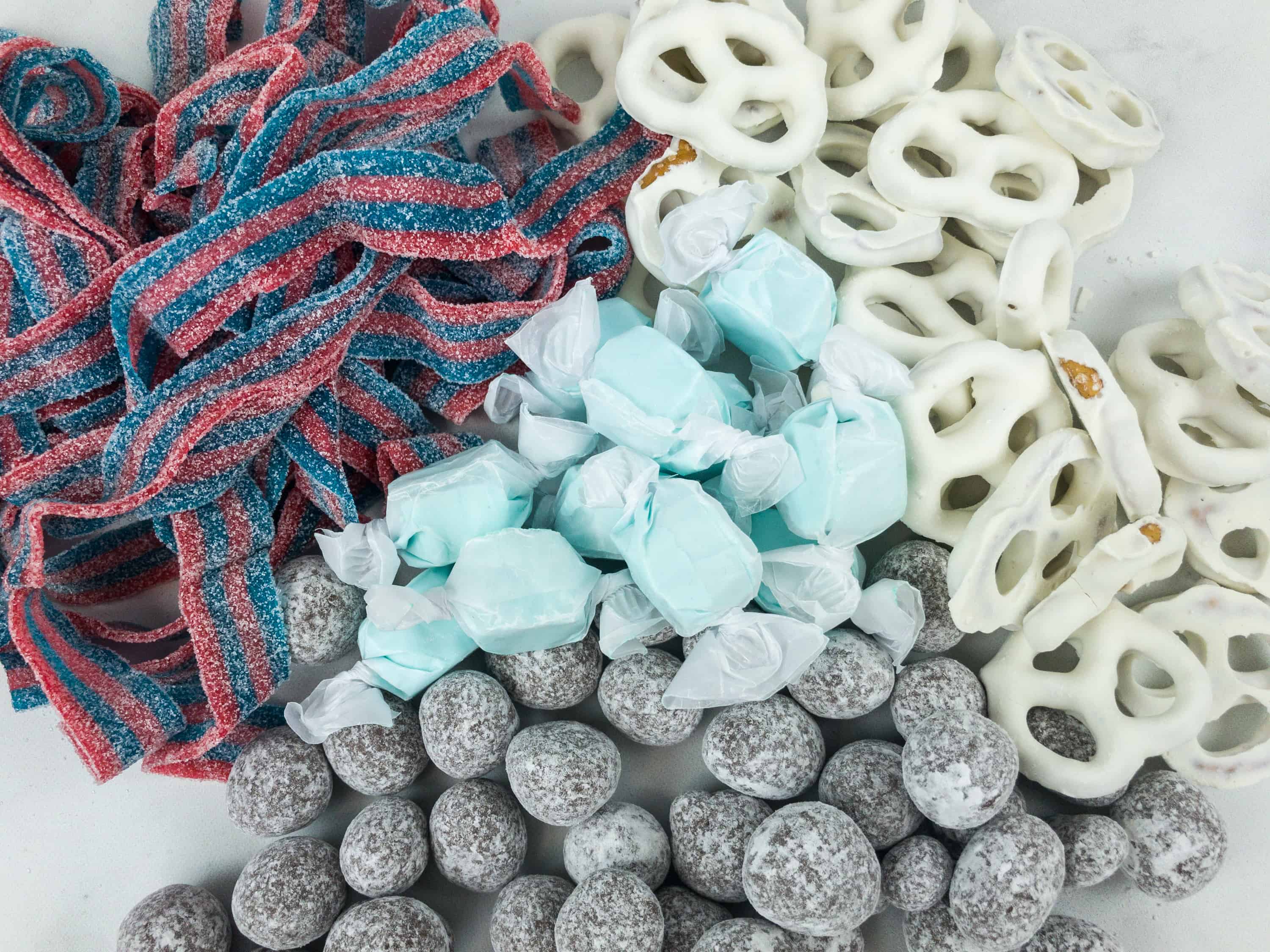 All the treats for the month!
This candy subscription box is something that we always look forward to. It's always a fun family bonding experience opening the box and tasting the candies for the month (and selecting our goodies before its shipped!). I also like how the box is packaged, it's so pretty! Also, the containers don't just look nice, it also keeps the candy protected so it stays in good condition. I love the cotton candy salt water taffy, but nothing beats the chocolate toffee peanuts from Arway, we'll definitely order them again!
Have you tried Candy Club? What has been your favorite candy?