Bolzano Handbag of the Month is a subscription that sends luxury bags and accessories. Bolzano claims your bags and accessories will have a value of up to $250! They even have you fill out a quiz to get the best fitting purses for your needs, wants, or desires. Bolzano donates a portion of sales to feed undernourished children.
DEAL: Receive a surprise gift with your first month's subscription! Use coupon code FREEGIFT OR Get 10% off your first month! Use coupon code INTRO18.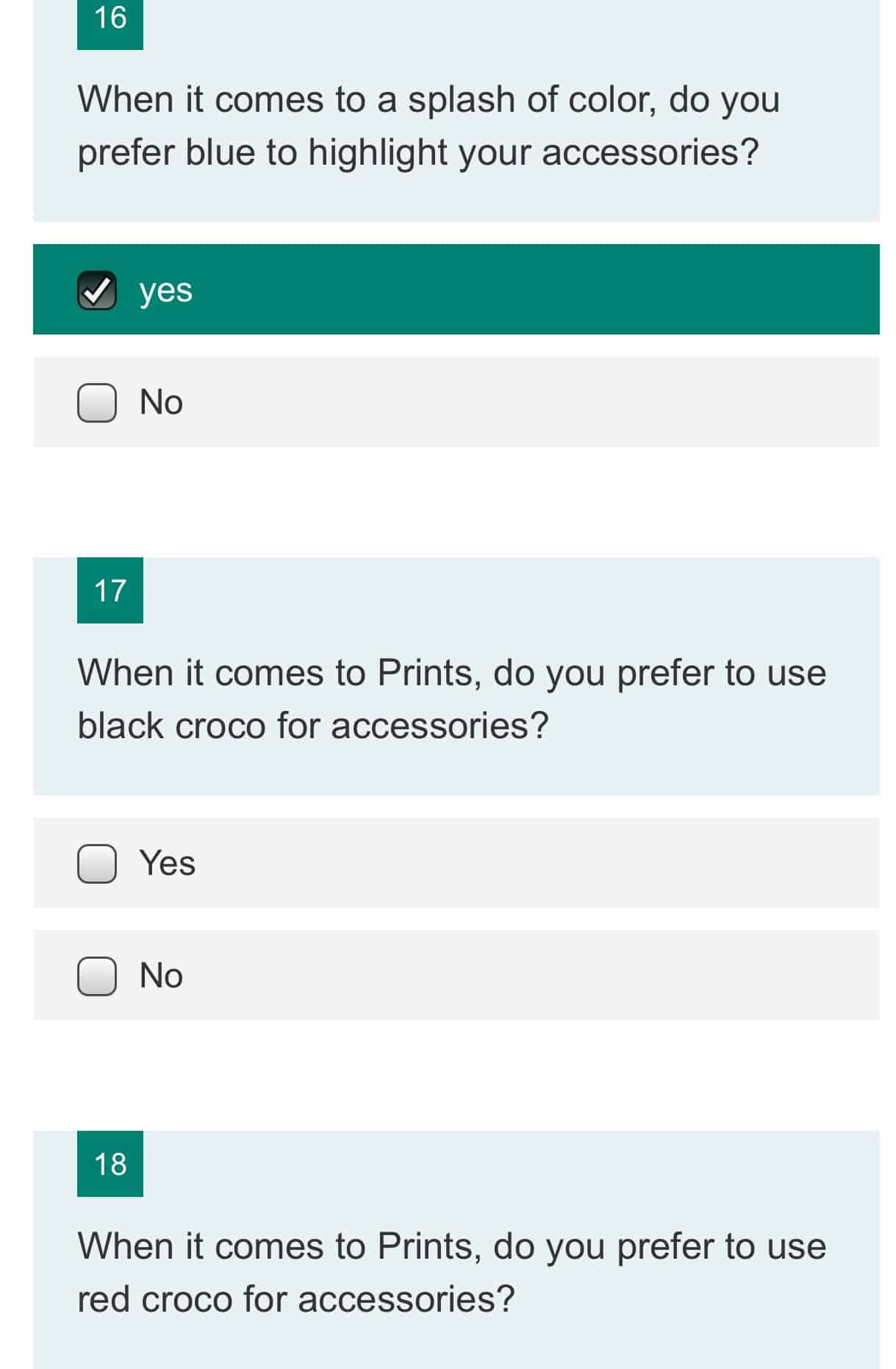 I started by filling out a preferences list online.
Bolzano The Carlotta in Royal Blue ($149) I received a vegan leather handbag in royal blue, but in fact I might even say "navy." It looks darker without the lights on it. I love it!
There is a zipper side pocket on one side.
The hardware is gold-toned.
There was a removable shoulder strap packed inside, which I attached for this photo. You can also carry it by the two handles.
The inside featured two sections, with a zippered pocket on one side and a divided pocket on the other.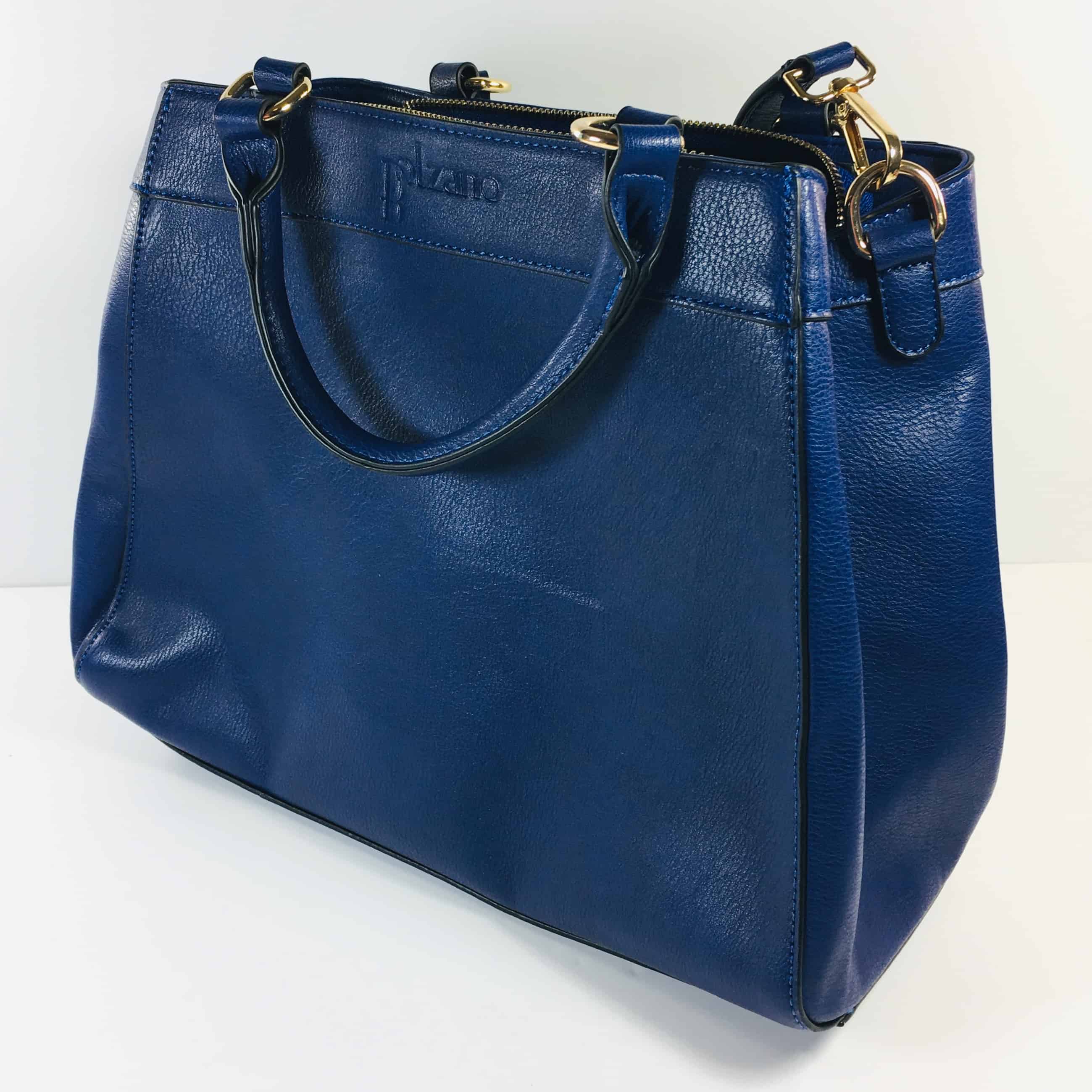 The bag has the Bolzano logo on the front.
I also received a couple of accessories. One of them came with a card.
The card says that Bolzano will now donate to help feed starving children.
The item was in a pillow pack and looked like a mini purse!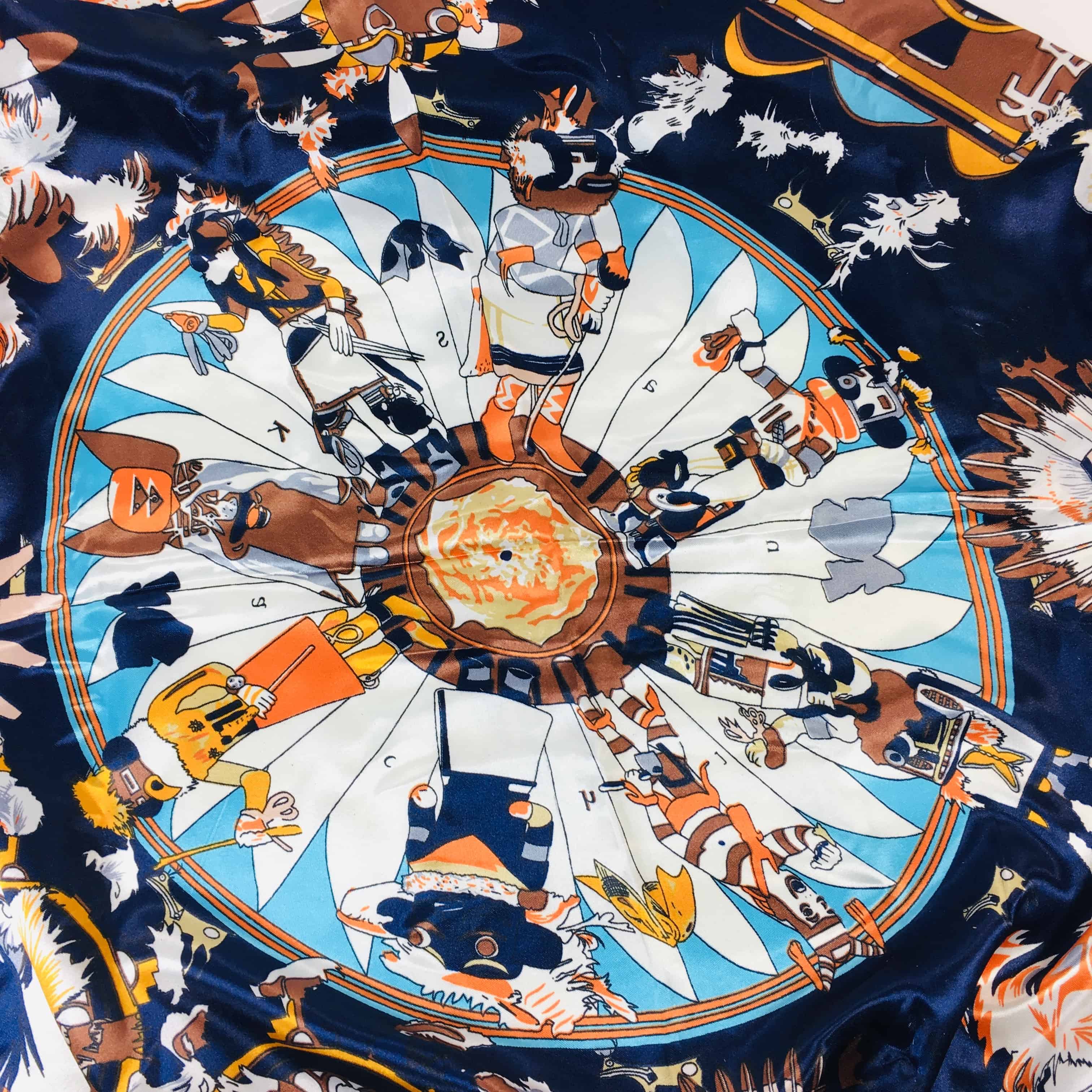 What a lovely scarf! I would call it a Kachina Scarf since it has a bunch of kachina figures all around and the letters in the middle spell "kachina". Please note that this is the vibrant side of the scarf, and the letters are backwards. After doing a search I have concluded that this style is based on a vintage Hermès scarf from the 1990s and there are several versions of it online.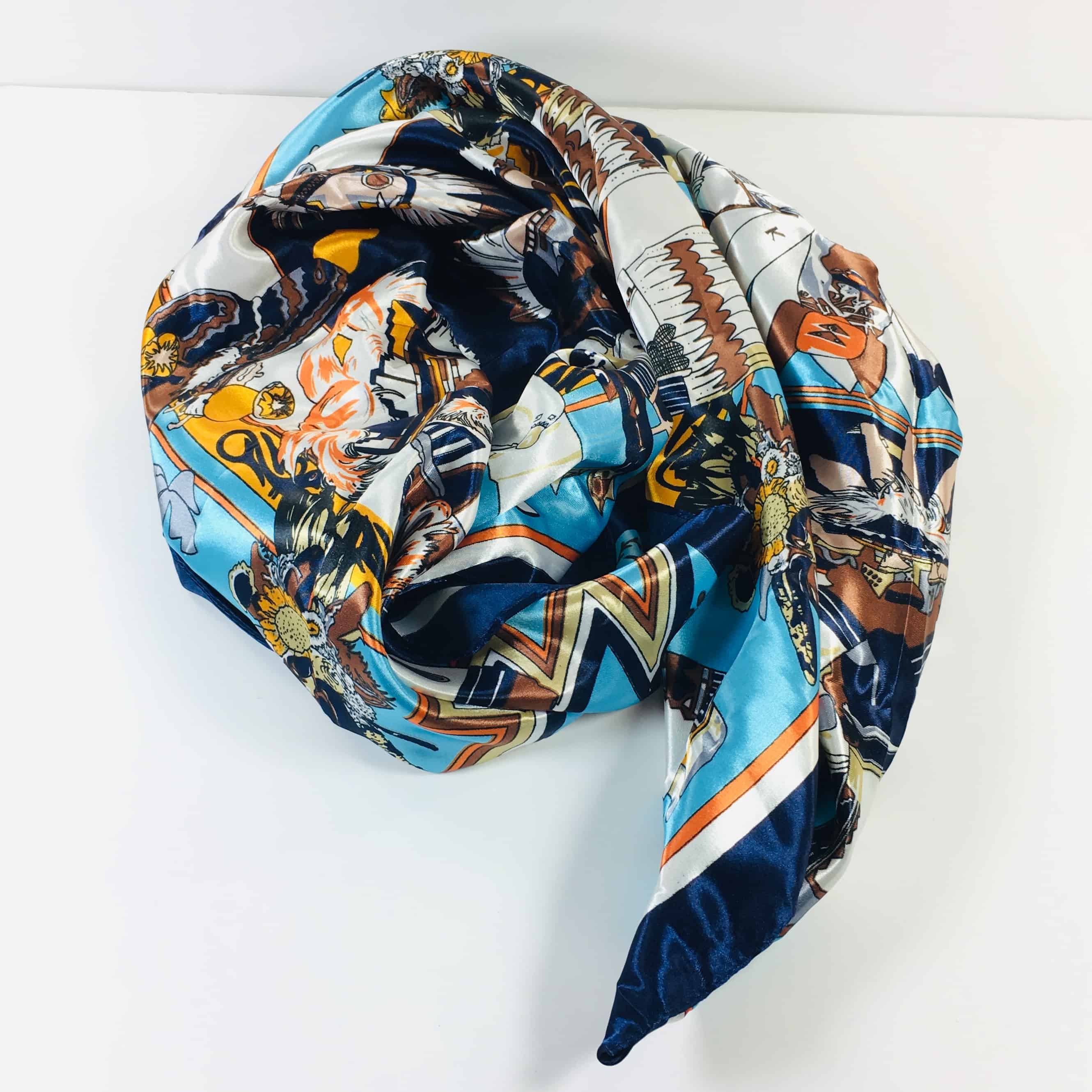 The material is "100% Silk Feeling Polyester" so I give them credit for being honest. It really is a lovely scarf and feels luxurious. It measures about 36″ on each side.
Oooh, another accessory!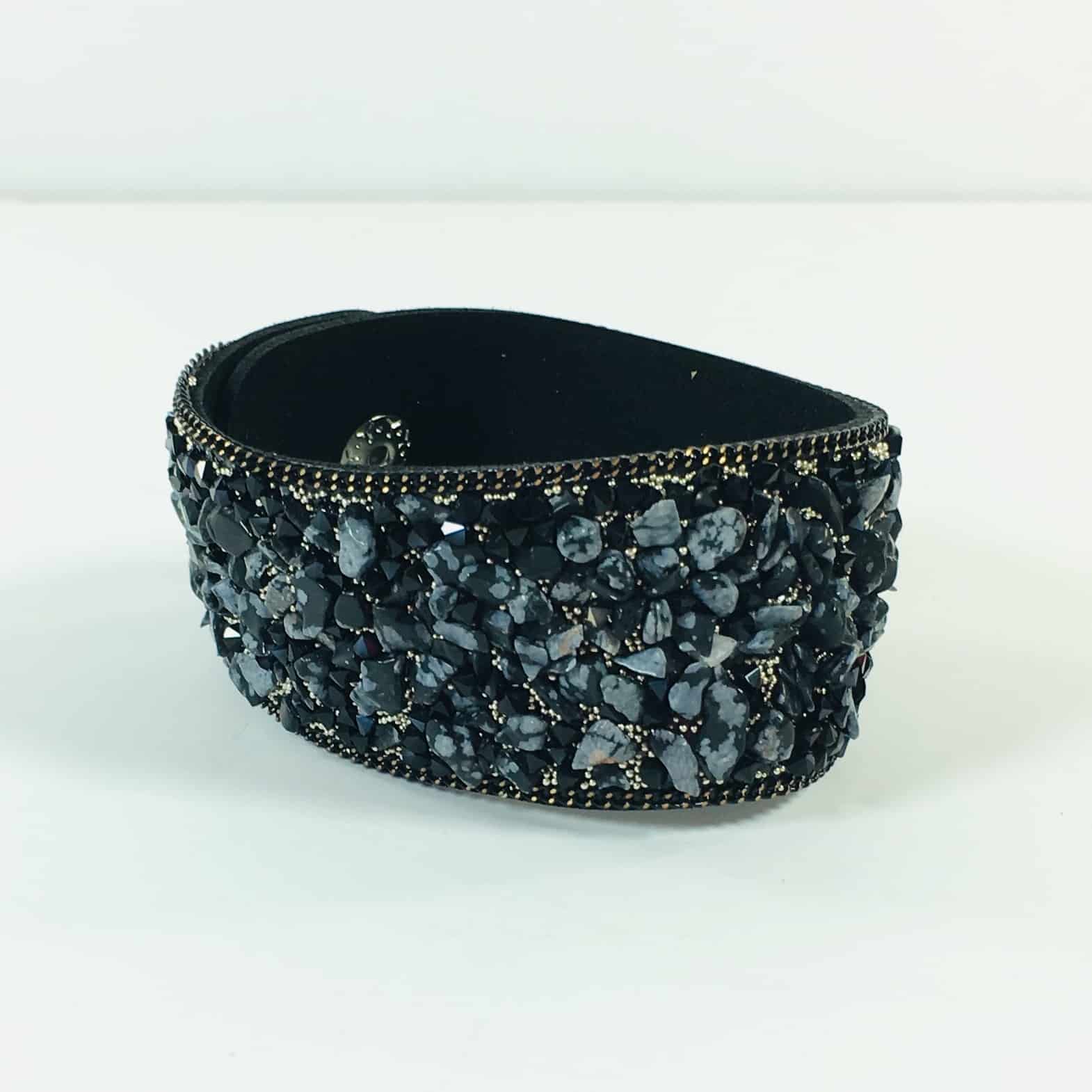 Friuli Bracelet in Black ($59) is a bold bracelet, maybe too bold for my tastes but it does look substantial.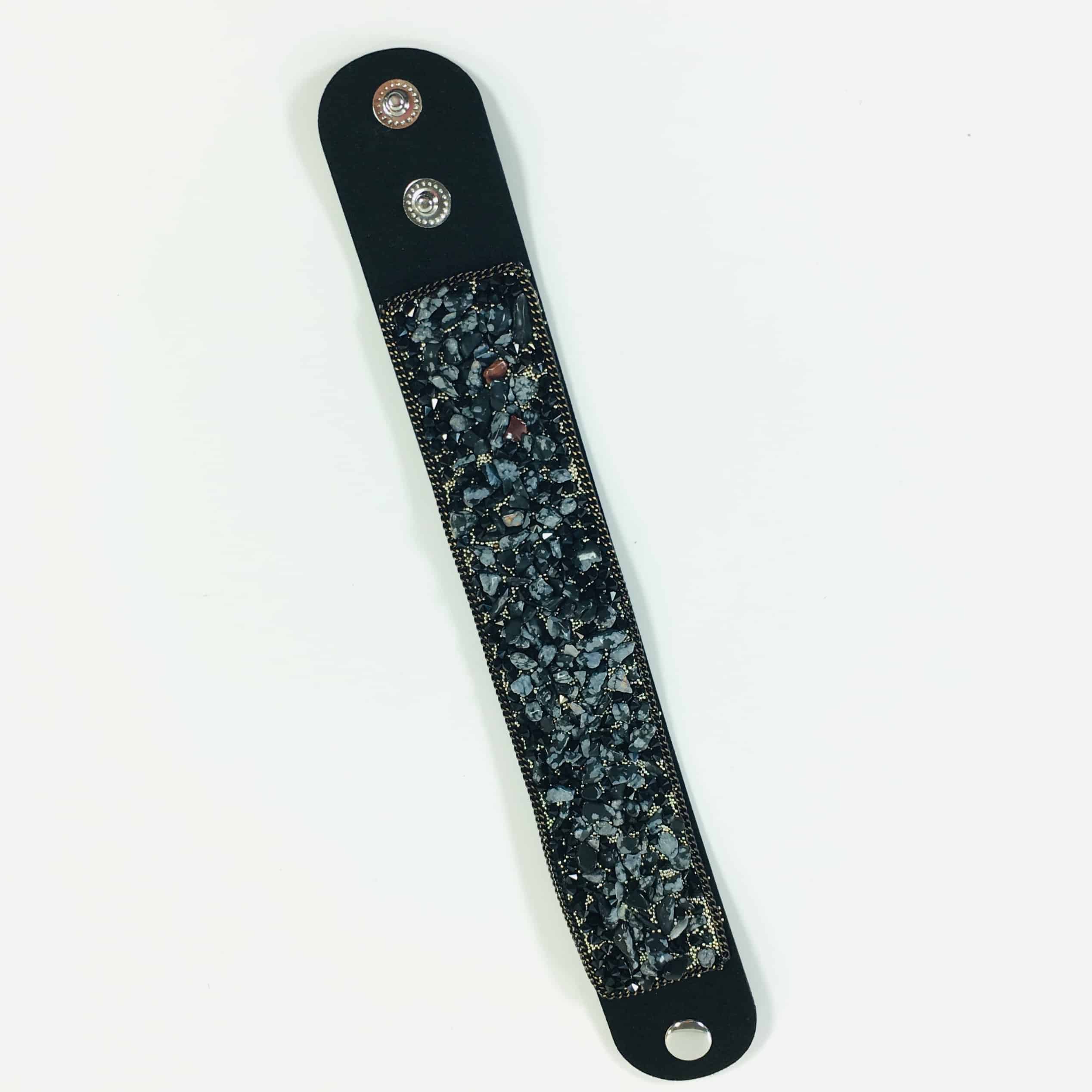 It is a beaded cuff bracelet and is adjustable. It is 8″ long.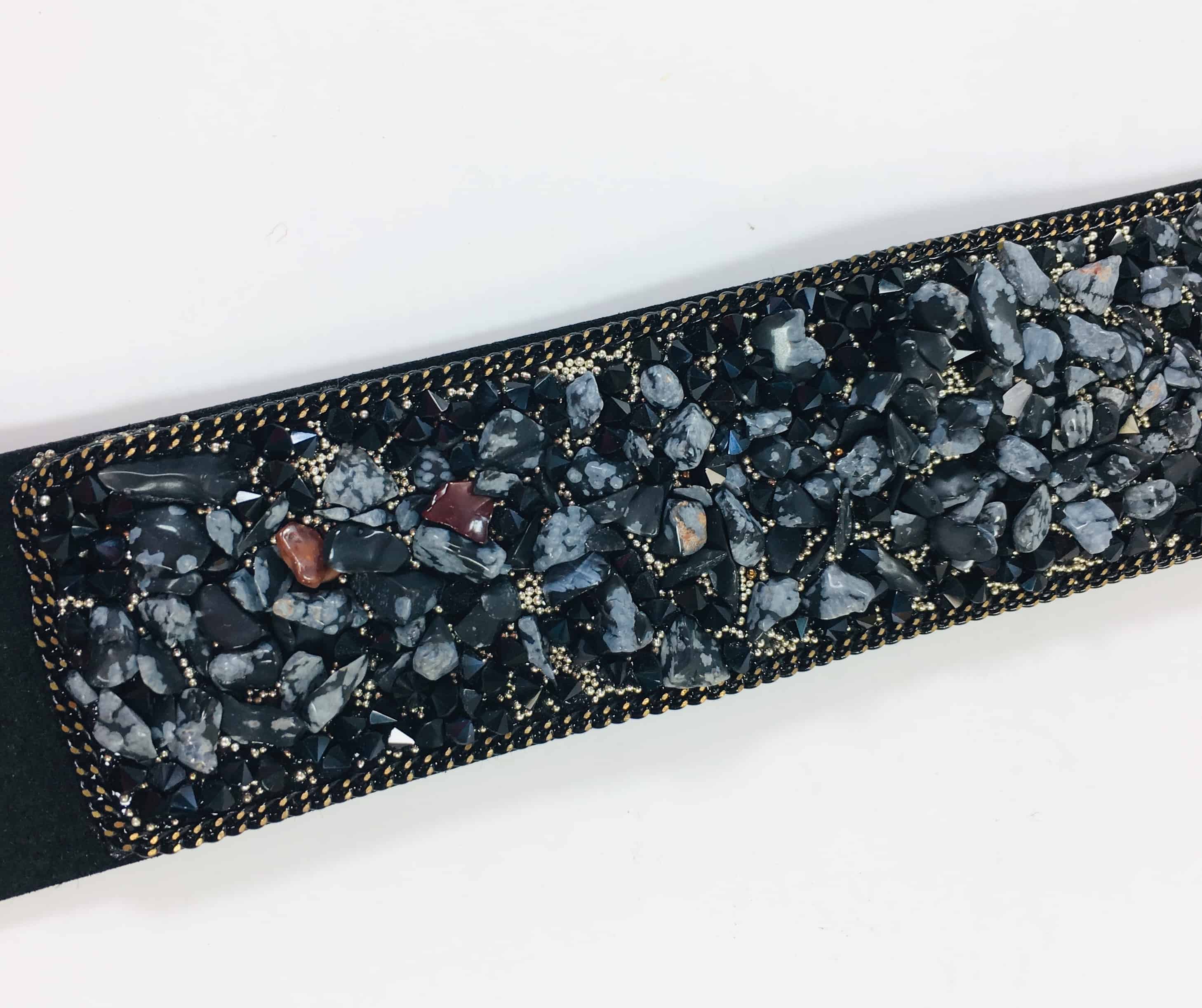 The stones are hand-sewn on the cuff.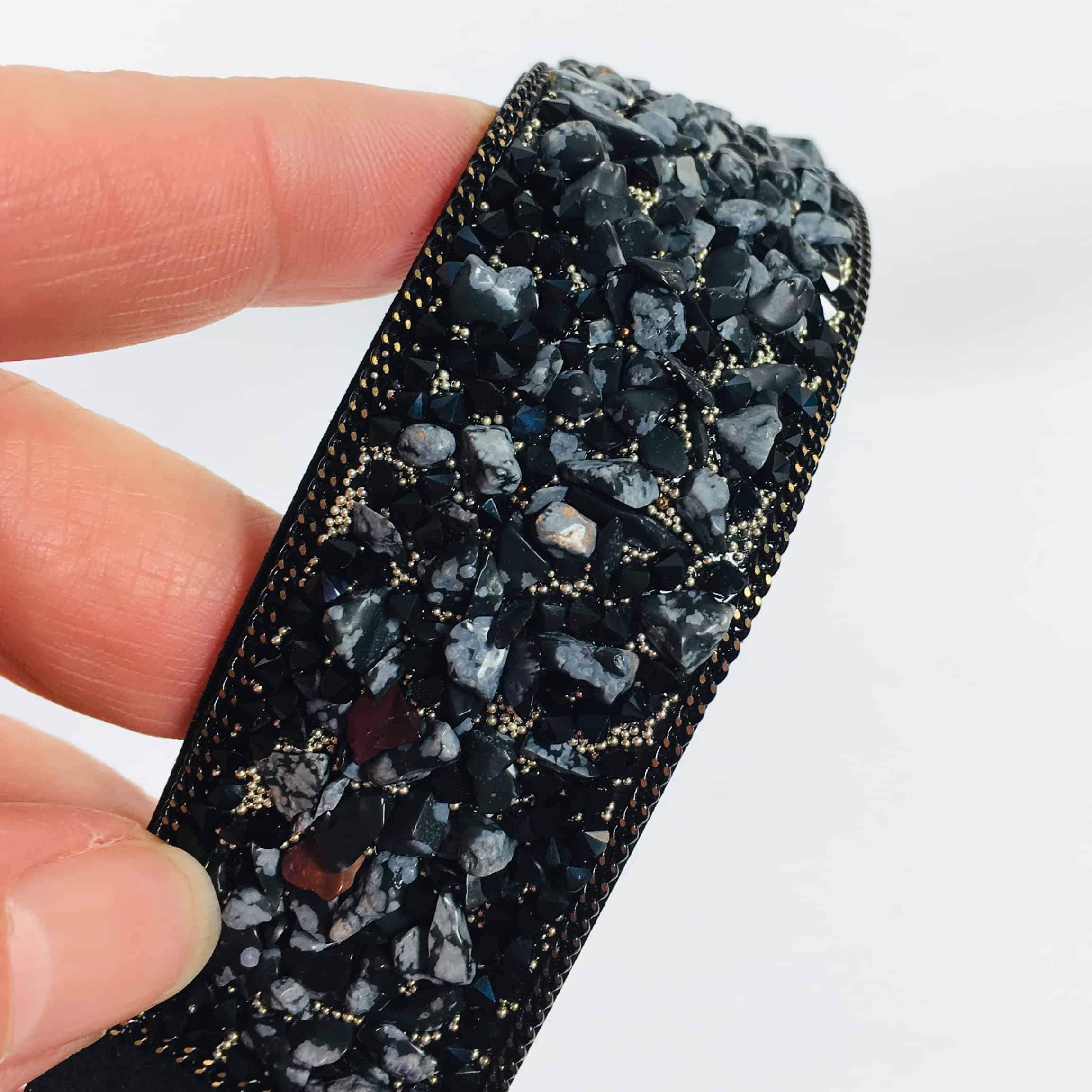 I do love stones and natural accents.
It turned out to be too tight for my plus-sized wrists but it is a beauty.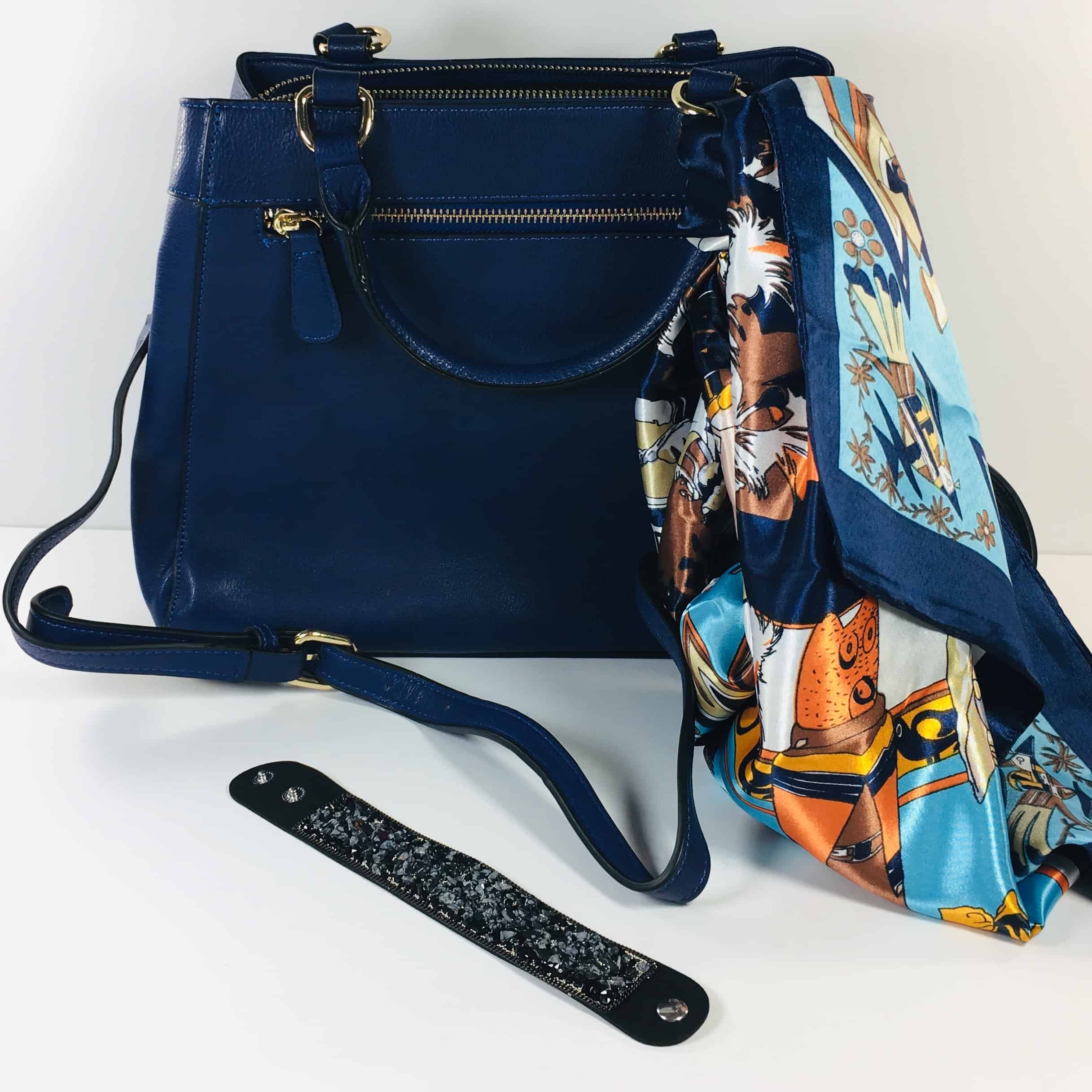 I was really impressed with my first Bolzano shipment! The purse definitely fit the profile that I filled out, including a color and style that I like. I thought it was well made and I look forward to using it for daily use. The scarf and bracelet were unexpected and I liked the colors and pattern of the scarf and the stones on the bracelet. I look forward to seeing what comes in future shipments!
Are you getting Bolzano Handbag of the Month?
Visit Bolzano Handbag of the Month to subscribe or find out more!