Blue Bottle Coffee is a whole-bean coffee subscription with multiple options to suit your coffee needs. Generally, you'll get 12 oz of beans every other week for $17, or double your bag for an extra $11. They also offer half bag and triple bag subscriptions. The prices vary by a dollar or so depending on your coffee selections.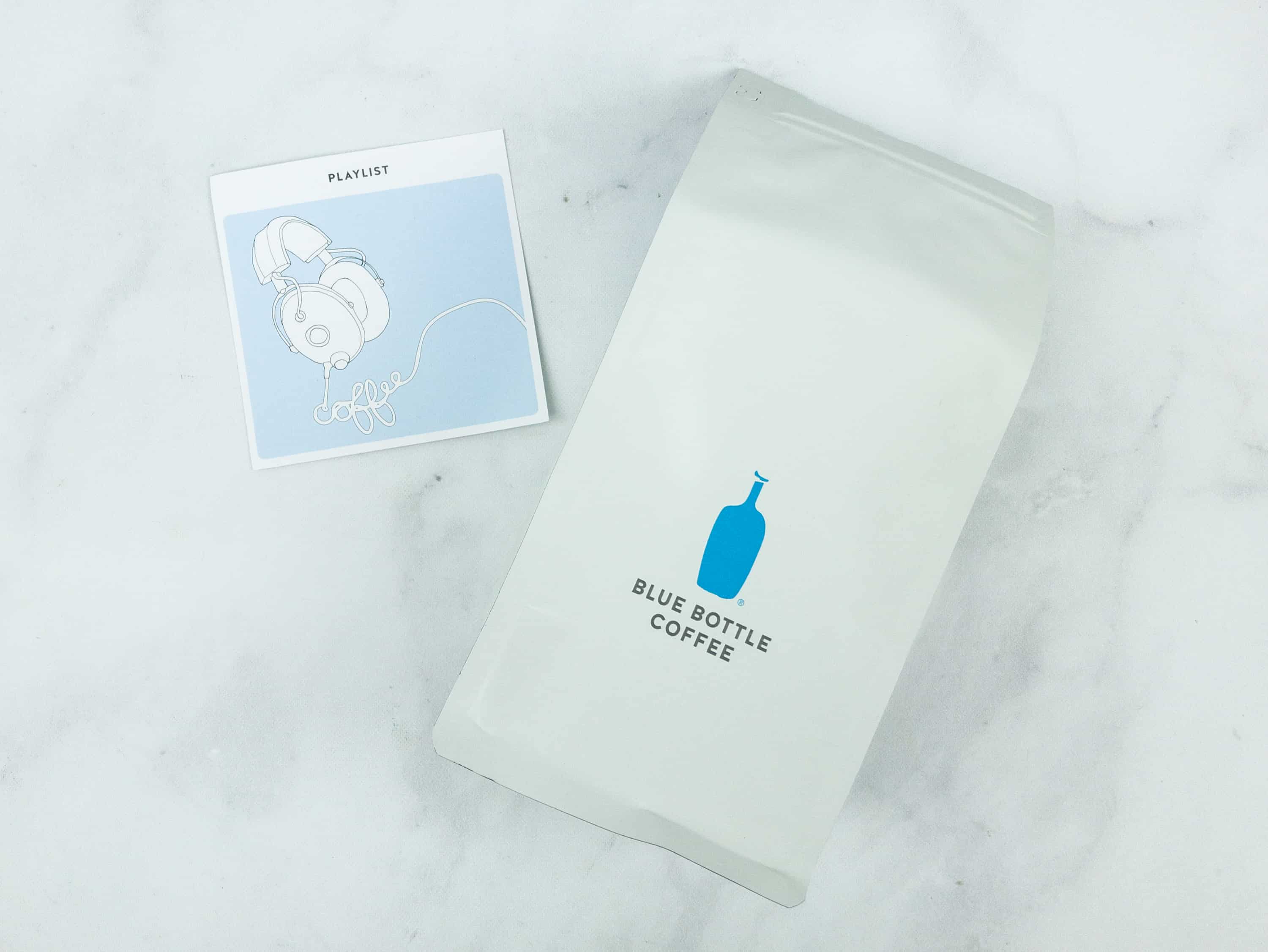 Subscribers can choose from among Origins, Blend, Espresso, or one of the 8 specialty subscriptions available, as well as change the frequency and amount of coffee to be received in each shipment. Each is produced from high-quality beans – it's just a matter of what your taste preference is.
DEAL: Get a free trial when you use this link, no coupon code needed!
Blue Bottle Coffee's notes do a great job of laying out the growing conditions and peculiarities of each coffee. More than any other coffee subscription, Blue Bottle tries to capture the feel and essence of its coffees rather than declaring flavor notes with absolute authority, but they do give you a good place to start.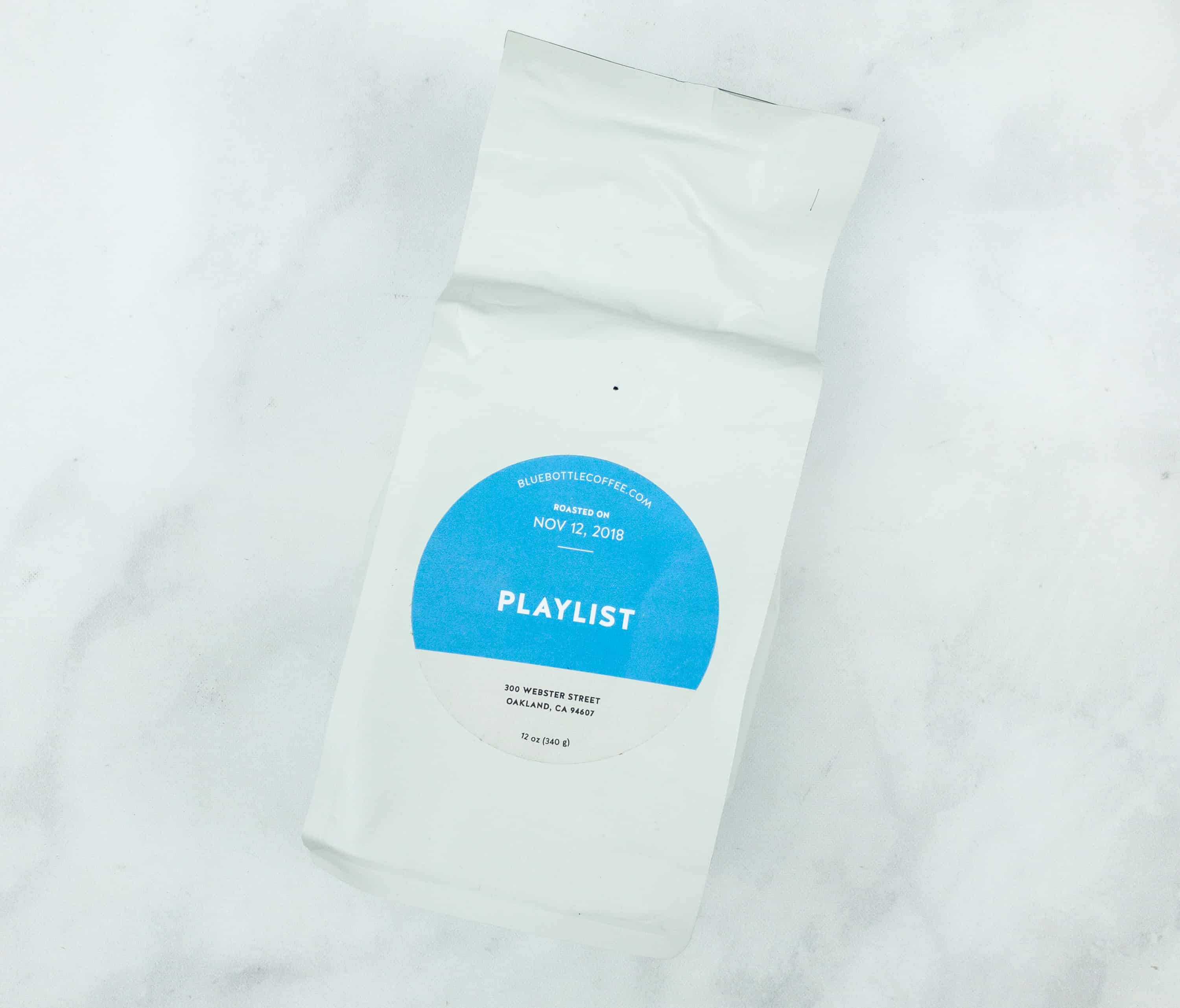 Playlist. This blend comprises two lovely coffees that could stand on their own yet are better together. One of the component beans swells early with the brightness of freshly grated orange peel, subsiding into mellow notes of hazelnut. The second starts quietly, finishing with a big sweet flurry of fruit. The result — two great songs combining into a killer playlist.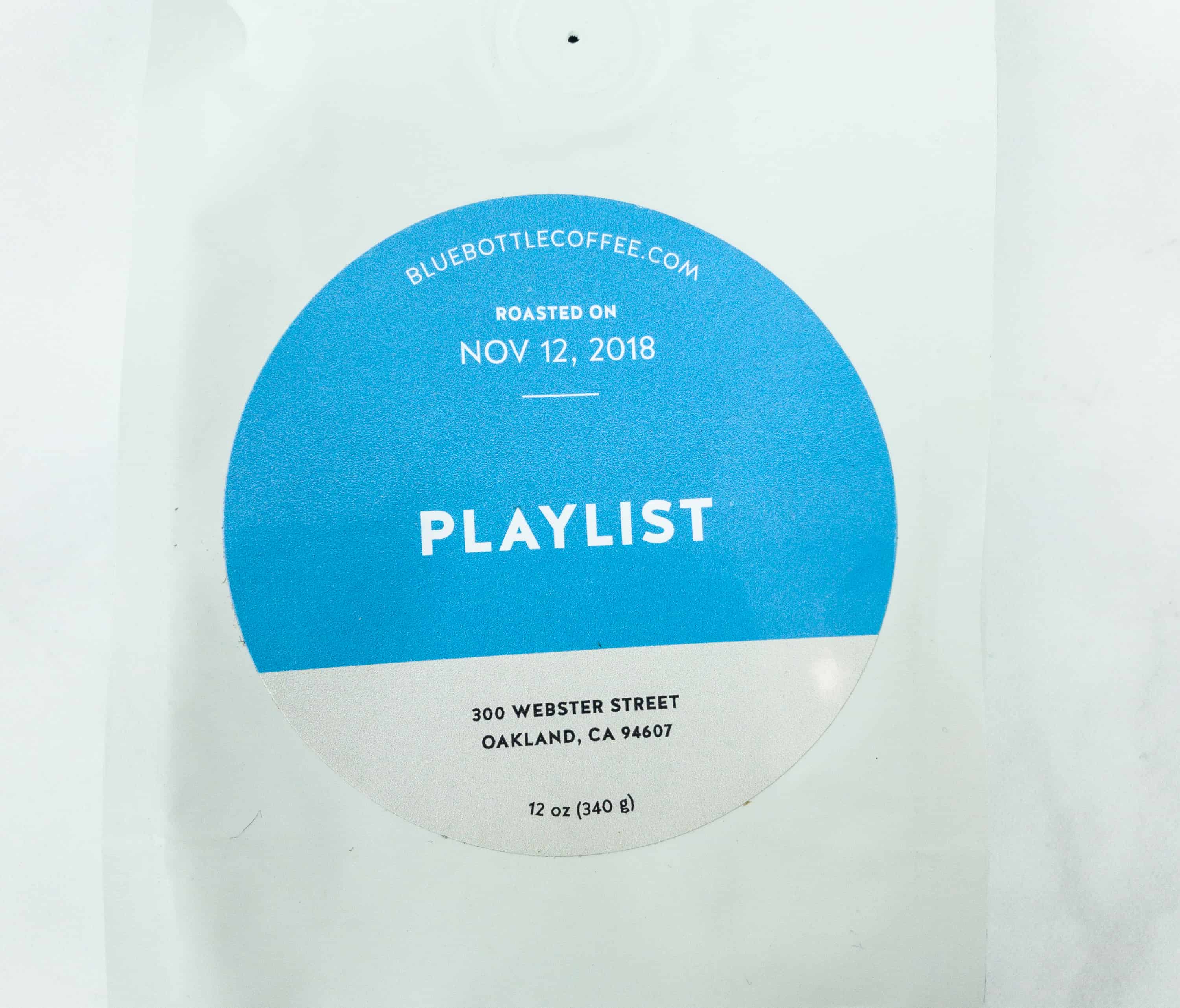 Blue Bottle indicates the roasting date right on the main label. I like the straightforwardness of this approach, as most brands use pre-printed labels and use a grocery label gun or library card date stamp to throw on a date. This is easy to read and easy to find.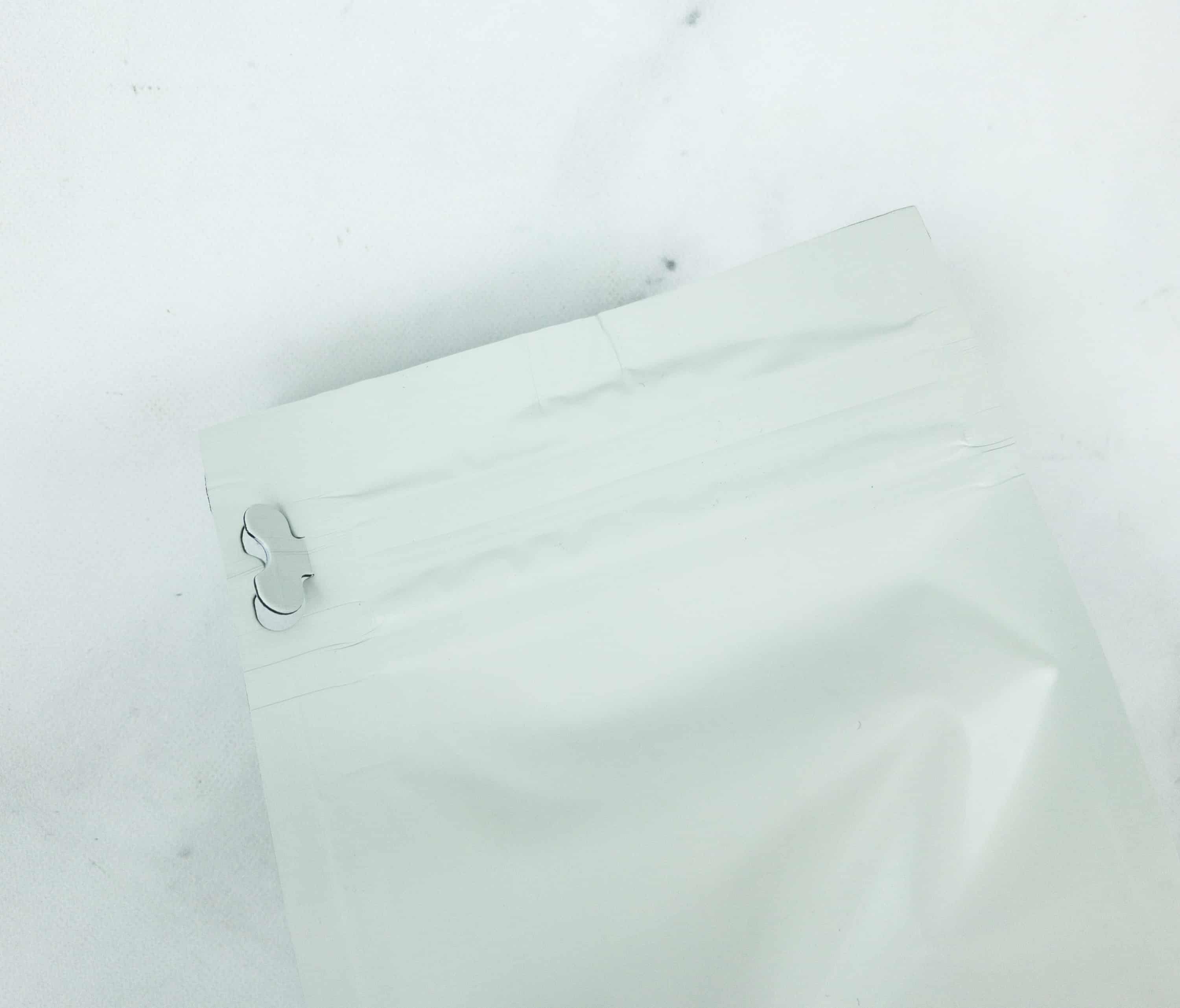 I also love the closure on the packaging. The tab tears open the seal, but it has a resealable mouth inside.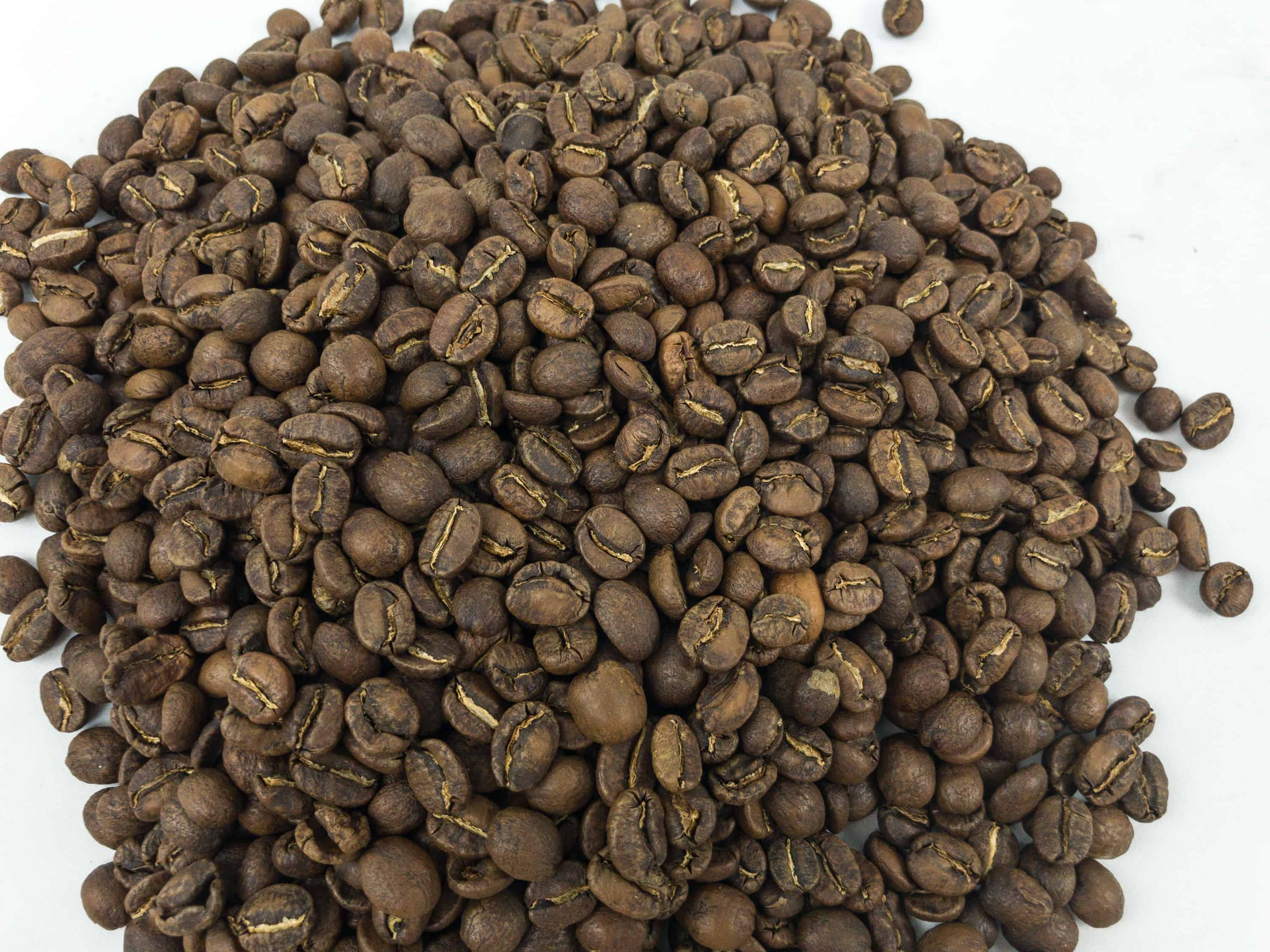 The coffee beans vary greatly in color, from a chocolatey brown to an almost golden tan. The variation is much greater than I would have expected in a two bean blend, but this makes it more interesting. These organic coffee beans came from Honduras.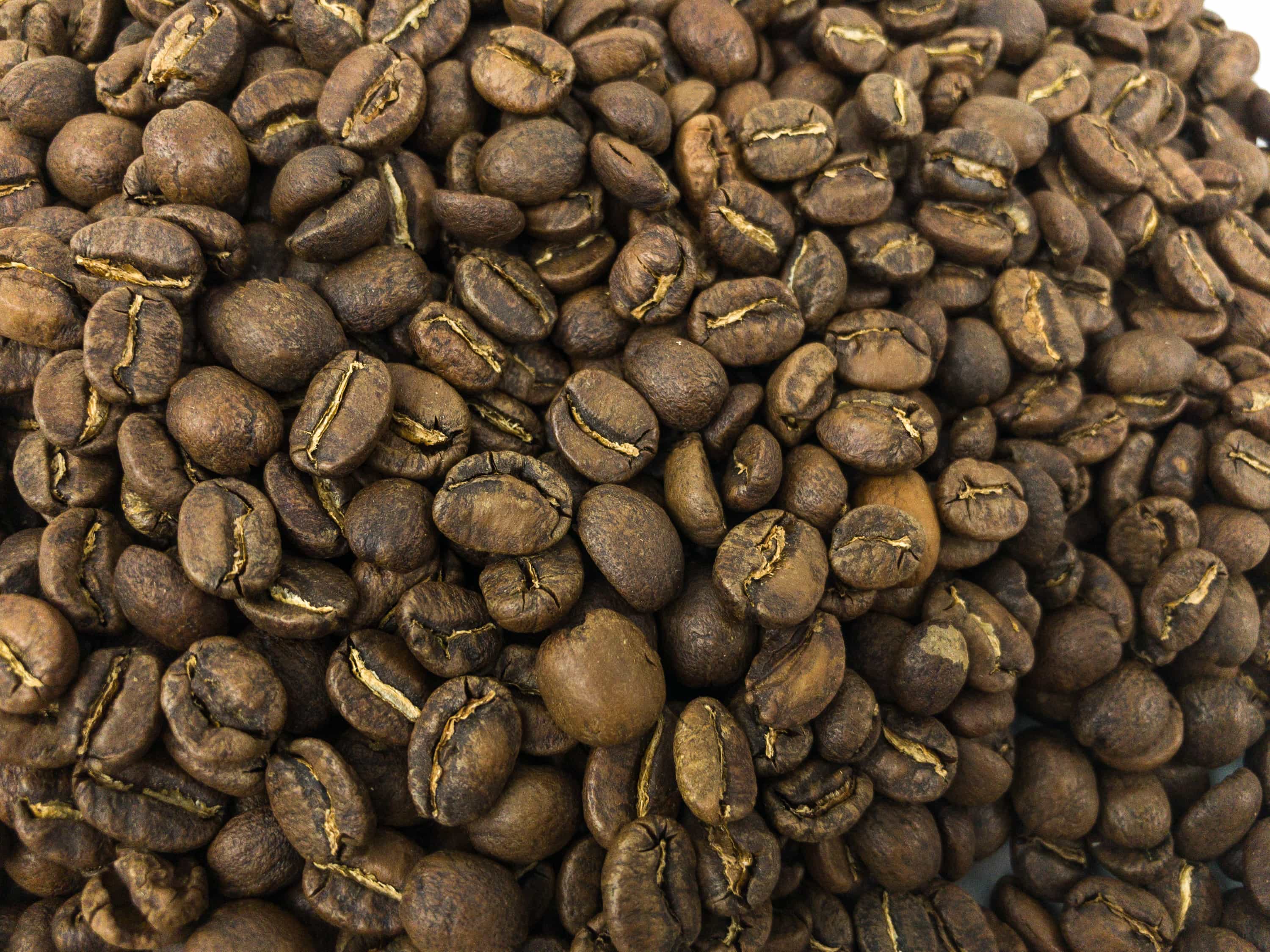 Usually I can either spot the distinct varieties in a blend, or they look nearly identical. Here, I see a few smooth, lighter beans, but nowhere near half of the blend. These are some gnarly-looking beans! What fun!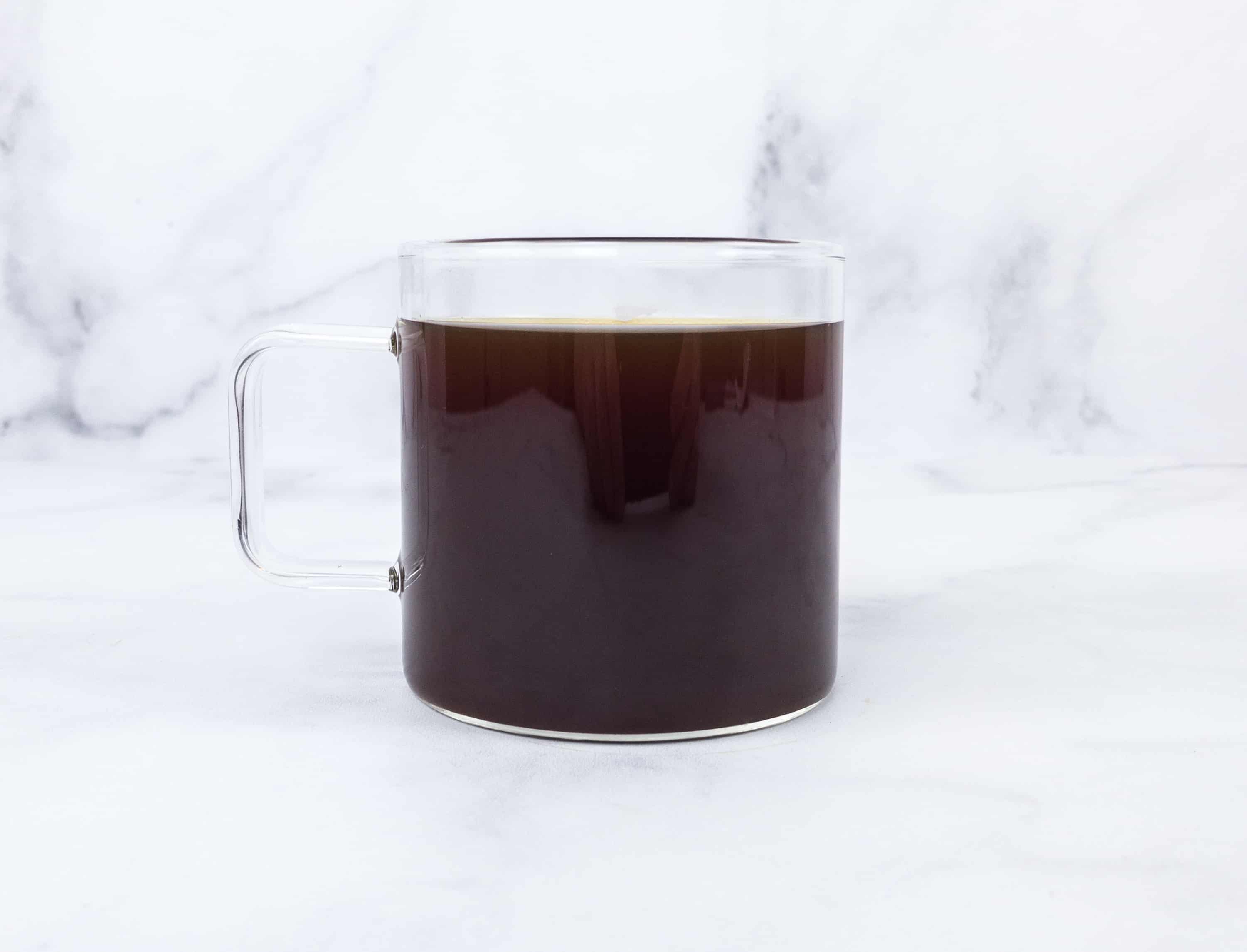 Here it is after being ground and brewed! The tasting notes declare notes of hazelnut, orange peel, and brown sugar. I get an early bit of orange, but the big surprise is a giant note of blueberry that kicks in after half a second. It didn't seem to fit with the profile as described, but it was very vivid.
It has that smooth finish and the aroma is just a delight to the senses. It is big and lush, smelling like dark berries.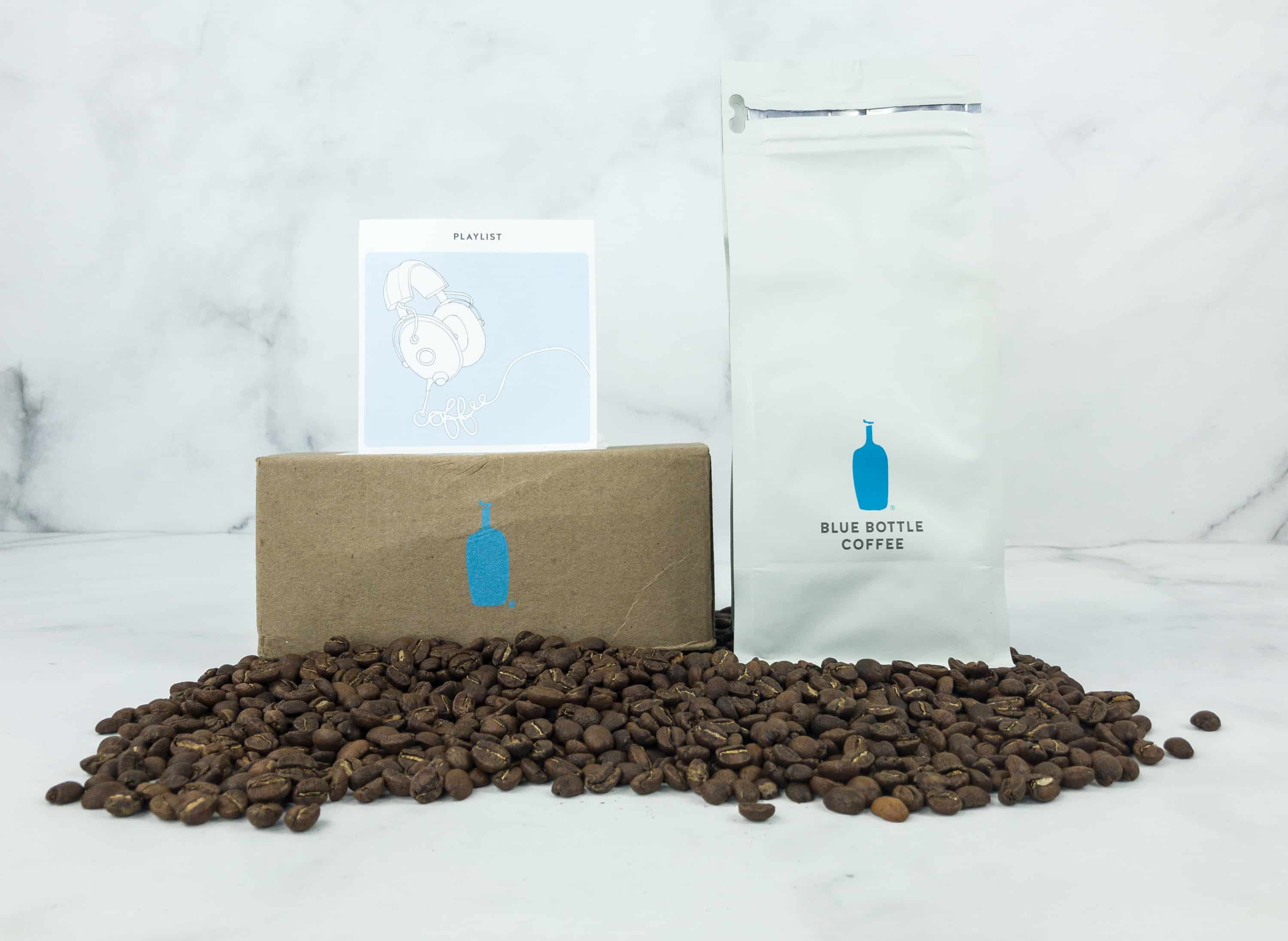 Blue Bottle's blends are always worth a taste. This one loosely tracked the tasting notes, but they downplayed the vividness and specificity of the big fruit note. It made for a tasty and lively cup.
Blue Bottle Coffee's Playlist is definitely a throwback to those days when you are simply enjoying a nice cup of brewed coffee while listening to your favorite tunes on your cassette player. It's fun, bright, and it certainly sings. Blue bottle does a great job of rounding up flavorful Arabicas, often presenting flavor profiles simultaneously surprising and delightful. This one is no exception.
Are you getting Blue Bottle Coffee?