Barkbox has a Cyber Monday coupon that's their best ever extra toy club deal!
Get a FREE membership in the Barkbox Extra Toy Club FOR LIFE when you subscribe to a3 months cycle plan – just use this link to subscribe! This is a $9 per month value and is good TODAY ONLY!
How to get the deal: On the Pupgrade Page, press Yes, Please when prompted about the Extra Toy Club.
Customer will get a bonus toy each month! That's THREE toys, two full-sized bags of treats, and a chew every month of their selected plan length! Standard billing price will not resume after initial 3 month cycle. SUBSCRIPTION WILL RENEW 3 MONTH EXTRA TOY FOR FREE or until renewal is terminated.
This Barkbox Cyber Monday deal is absolutely irresistible – you are GUARANTEED the Grinch theme when you sign up now!
Do you want your dog to look like Max? Yes, yes you do:
(Nothing better than dressing up your pup with your Cyber Monday scores!)
See our Barkbox Reviews to find out more about this fabulous dog subscription box!
Oh and one more thing – the three month subscription is special and it won't come back any other time!
Here's a closer look at what we received in our Christmas Grinch BarkBox!
A letter to me from my dog…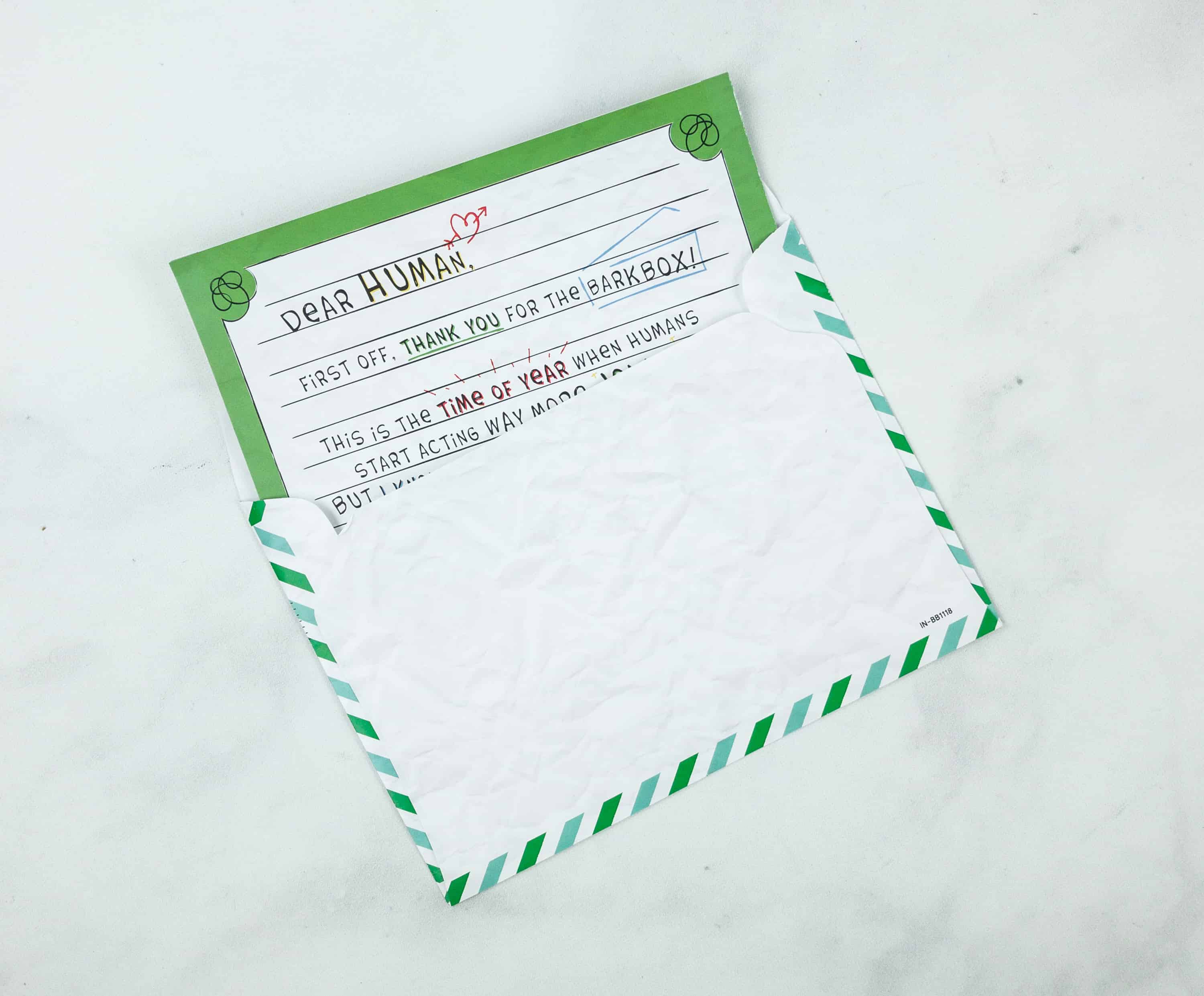 a PILE full of Grinchy themed goodies…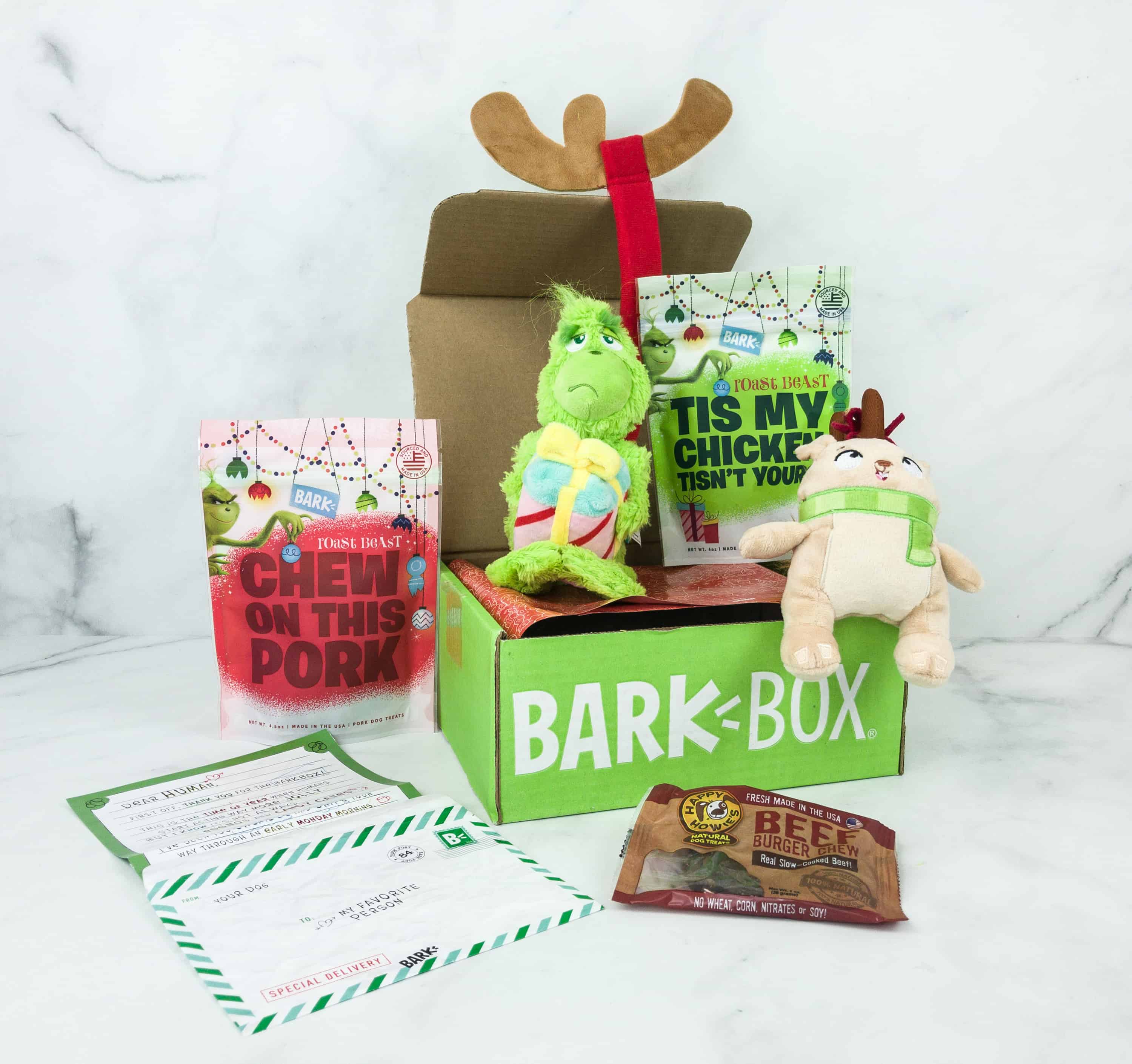 A sweet costume for my handsome pup…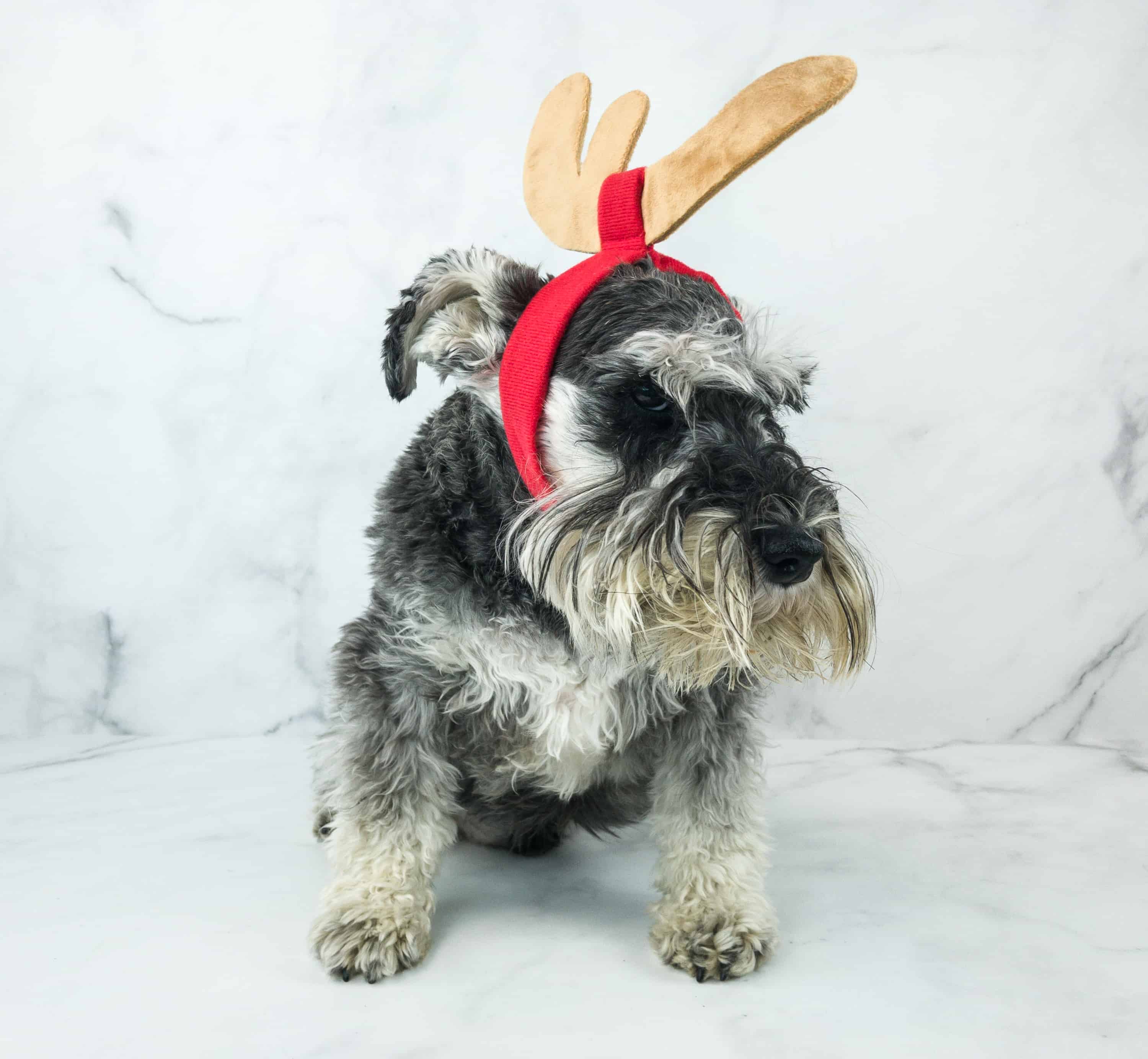 Adorable toys… (remember, you'll get THREE every month after you sign up with the Barkbox Cyber Monday deal!)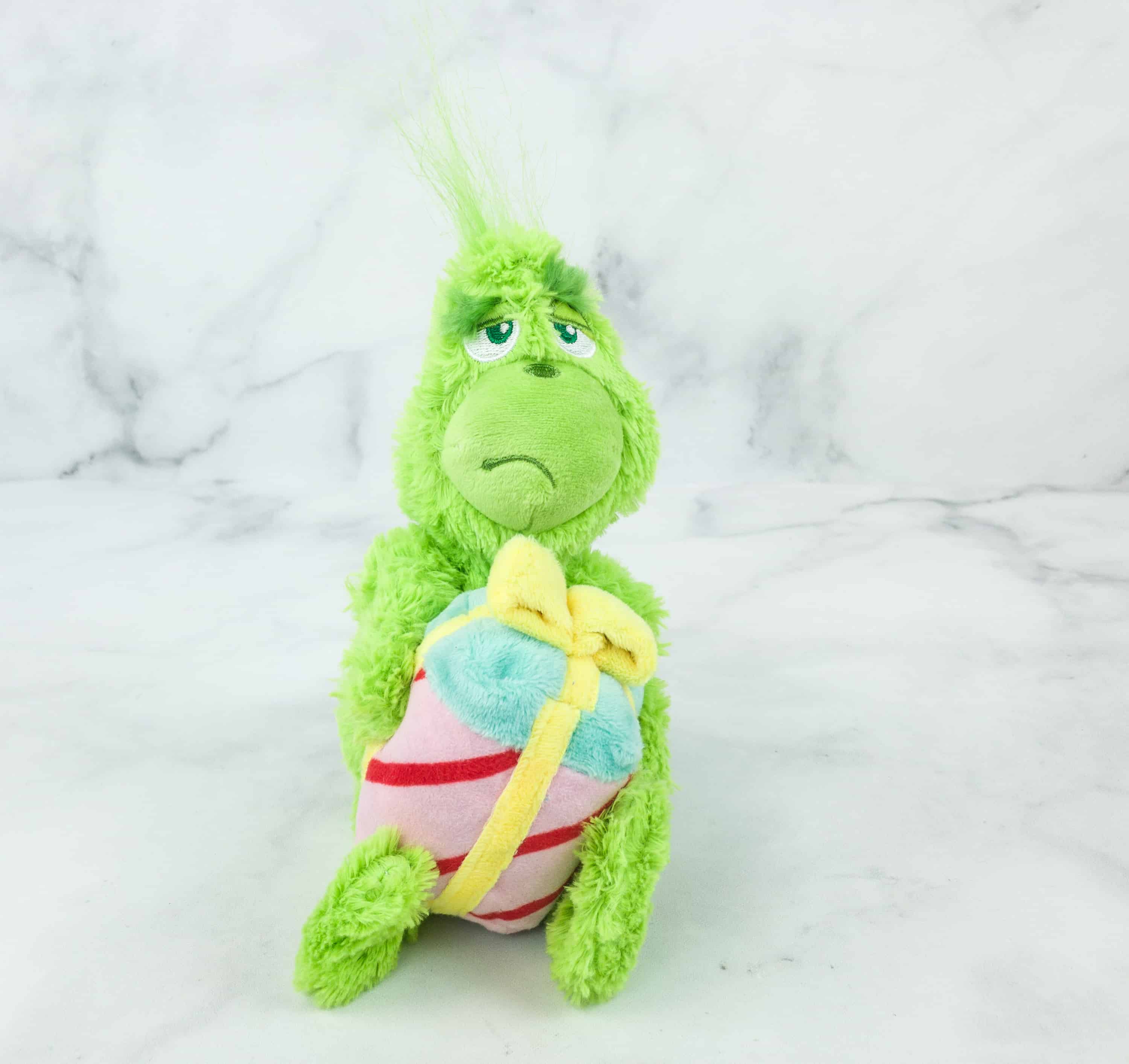 And two packs of treats (plus a chew!). Hahaha Roast Beast!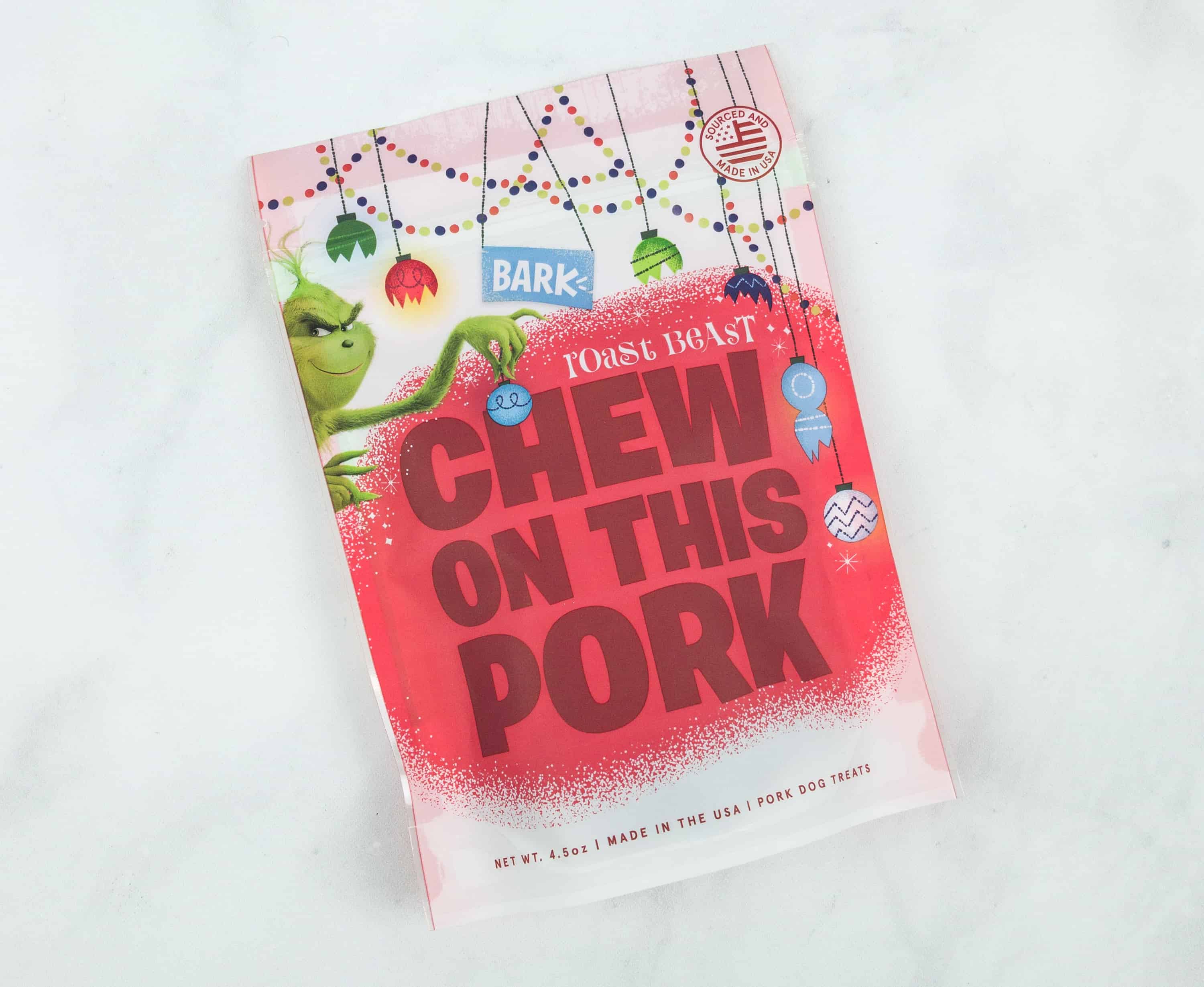 Will you be a Grinch and get Barkbox this year? No coupon code is necessary, just use this link to get this box underneath the tree!
Be sure to check out all of the Cyber Monday Subscription Box Deals!