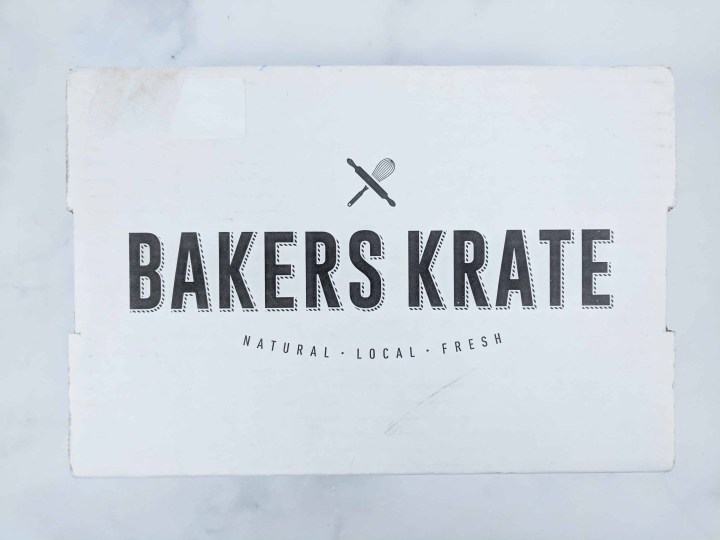 Baker's Krate is a Canadian subscription that sends you a box of delicious desserts once a month. The bakeries featured are all Canadian! This box features goodies mostly from Ontario. This box is $19.99 CAD and shipping is $9.99 across Canada (except to the Territories).
DEAL: Save 10% on your first month with coupon code SWEET.
Everything in the box!
This month, we received all the information (items, bakeries, ingredients) on one simple information card. I prefer that way so I don't have to go back and forth between the cards to get all my information. I really appreciate that the Expiry dates gave me a lot of time to eat them.
Maple Pecans Shortbread Cookies by Dessert Lady. Delicious little bites, crumbly with a nice hint of maple.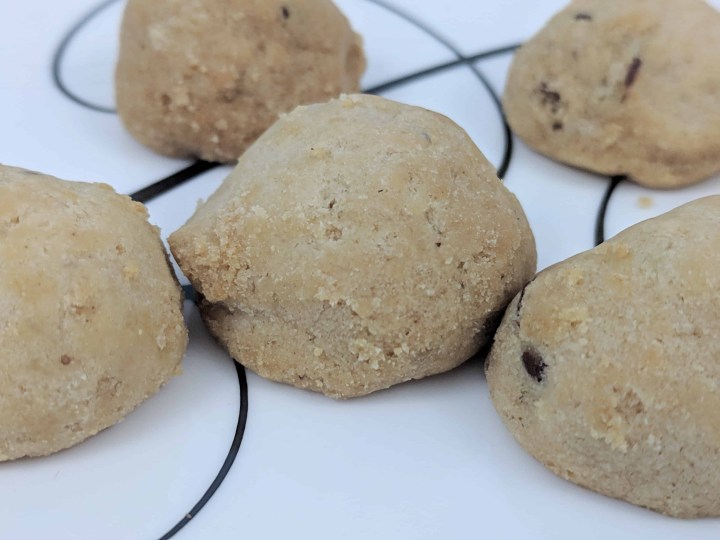 The pecans are roughly chopped so they give a nice softer texture.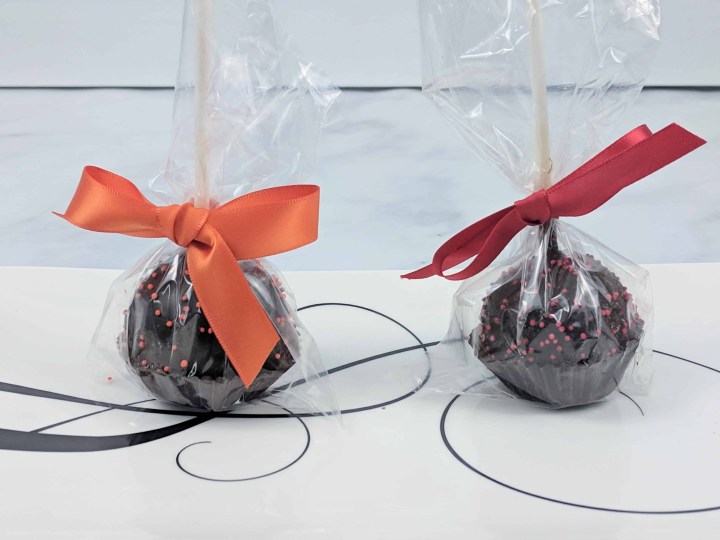 Cake Pop by Flourgirls – Chocolate and Red Velvet. Little two bites cake pop in two delicious flavors.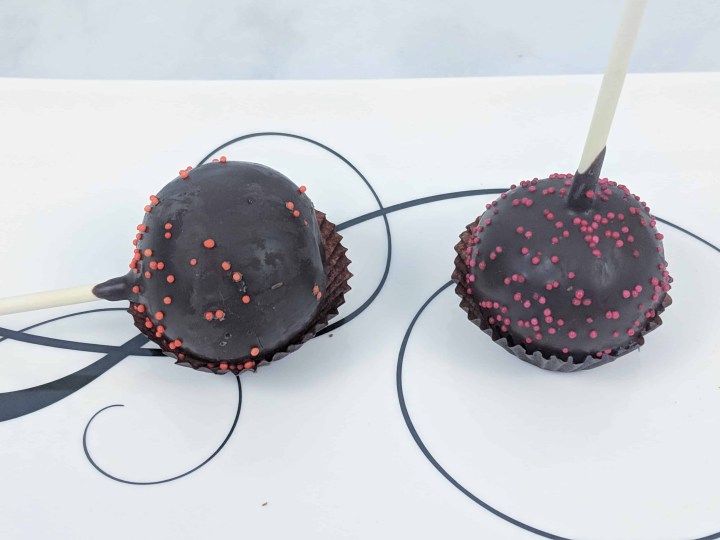 The one with the orange dots is chocolate while the pink one is red velvet.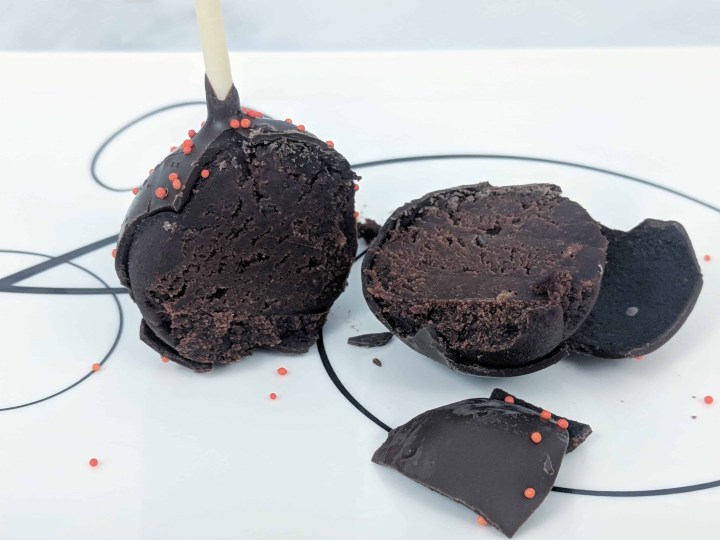 The hard shell is actually softer than I was expecting, and the inside was fudge-like and very chocolaty tasty.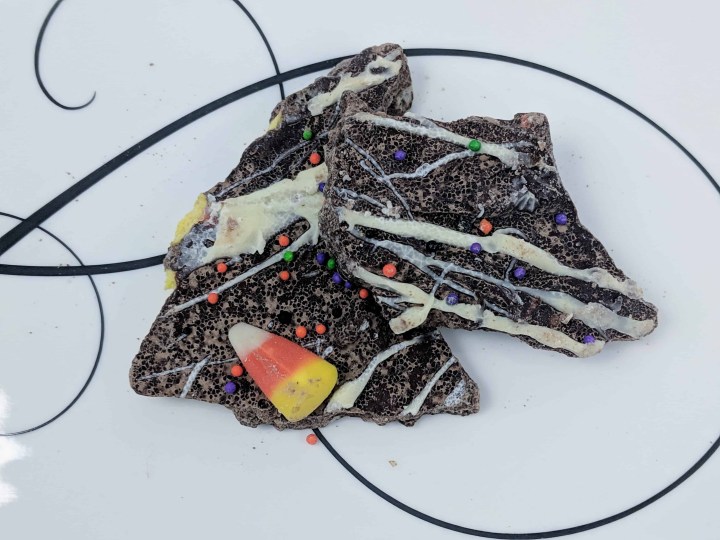 Candy Corn Bark by A.M.T Creations. This was a nice chocolate with rice crispies inside and full of chewy candy corn. Quite good! The chocolate looked a bit off, as if it went through warm weather before reaching me (and it's quite cold over here).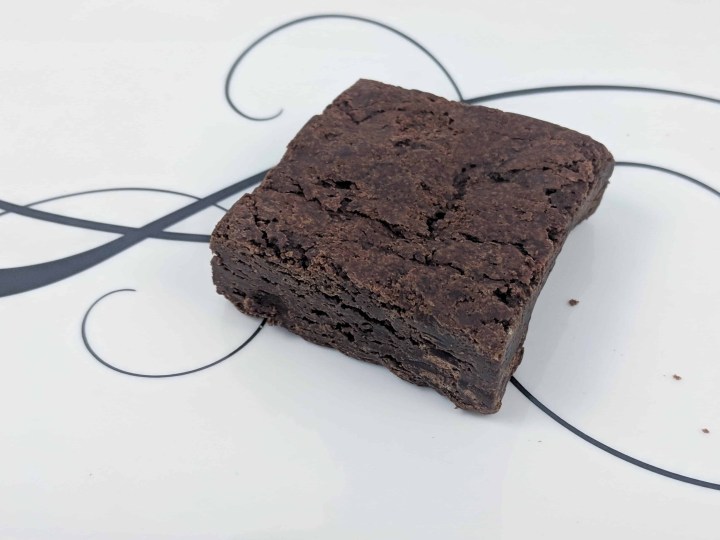 Brownie by Flourgirl. Delicious soft brownie, how can you go wrong!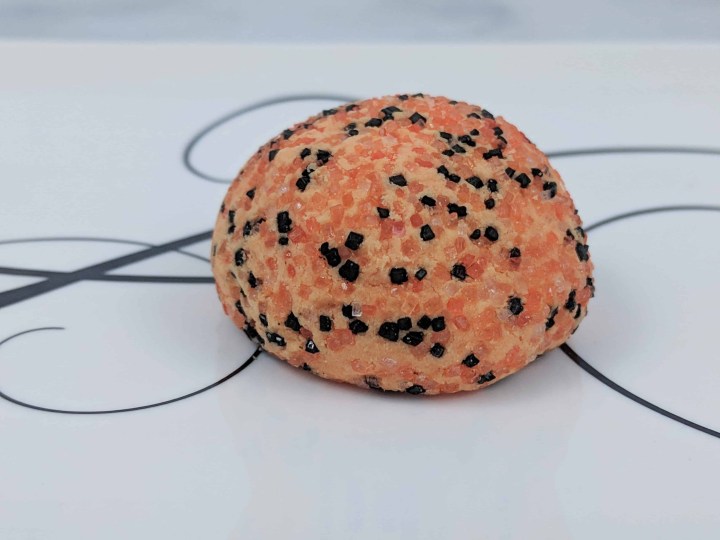 Halloween Meltaway cookies by A.M.T Creations. A simple delicious soft sugar cookie.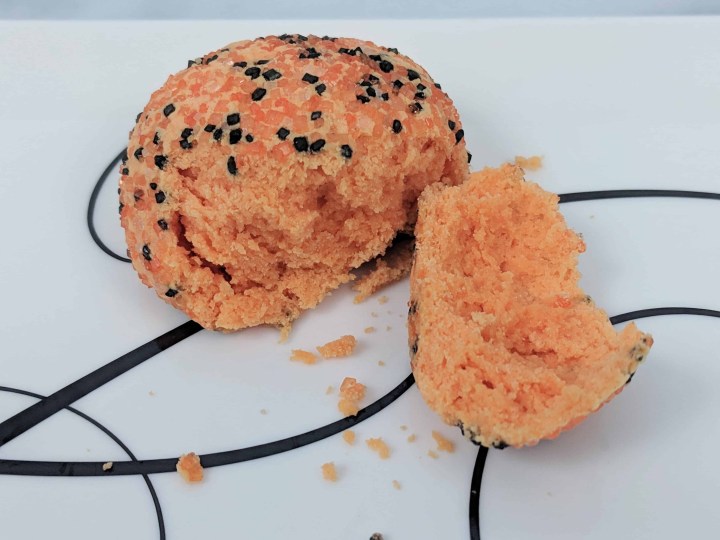 I'm happy that it tastes like a sugar cookie, and not something over the top with  orange flavor (I was expecting it, considering the color!) Quite tasty!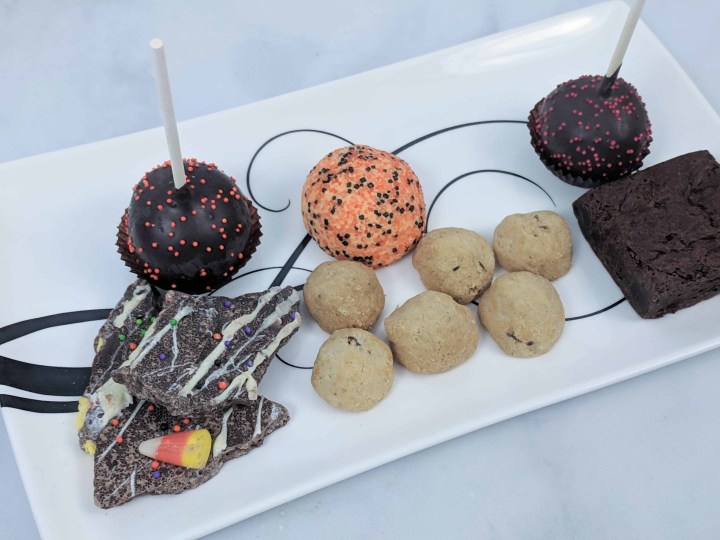 We always love our treats from Bakers Krate, and I liked that we had two cake pop, even though they were of different flavor, so I could share with my husband. My favorites were the shortbread cookies and the meltaway cookie, as I prefer my treats with less chocolate, and the cookies were delicious and tasty. I also really like the new information card that we received this month as it makes it easier to get the ingredients with the proper treat.
What do you think of this month's treats?