All Around Vegan Box is a subscription that caters to vegans and those interested in veganism. Each box includes items from 4 categories – a food item, a lifestyle item, a bath and body item, and an activism item. All products are cruelty-free and are curated to further support, promote, and enhance the vegan lifestyle.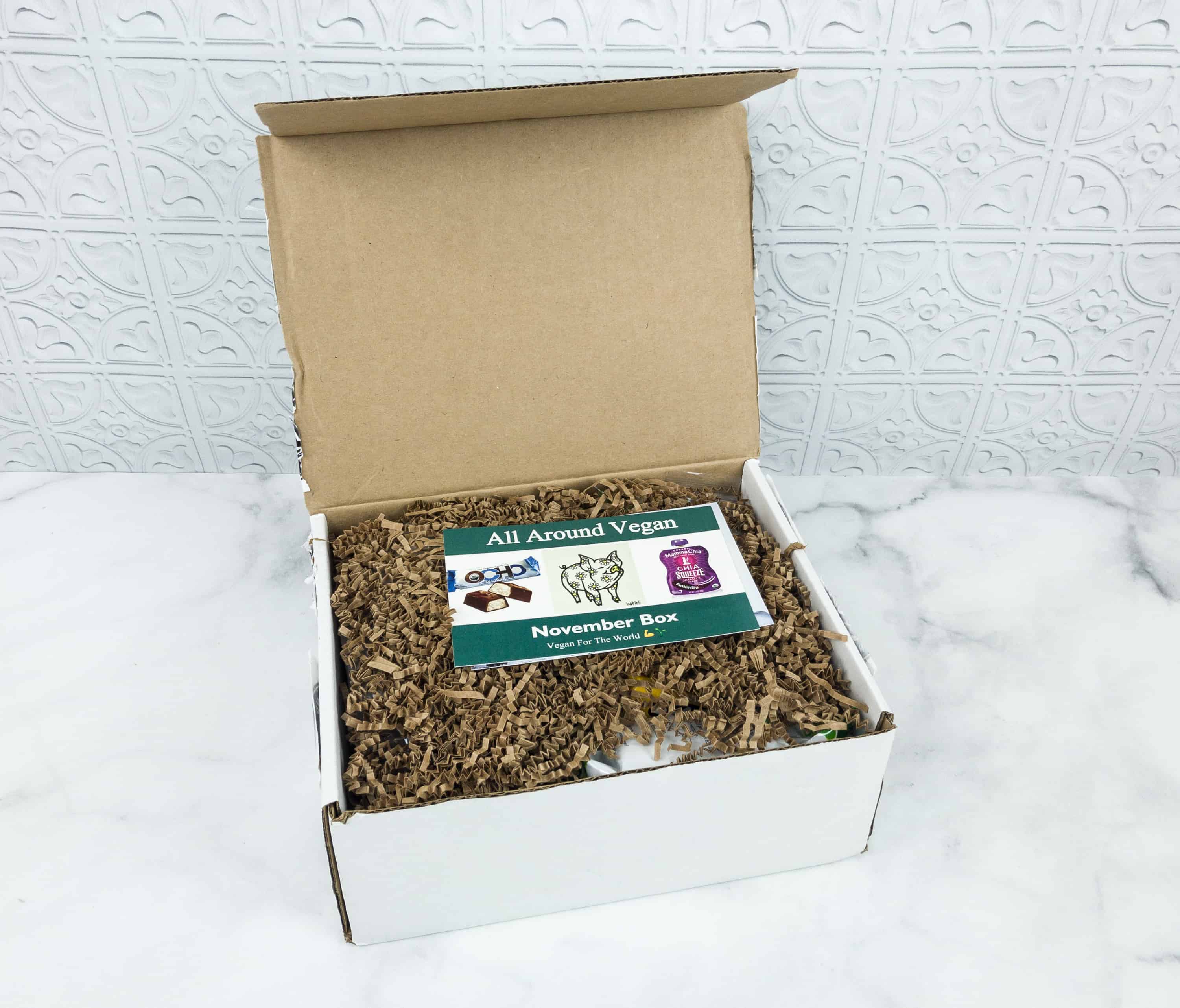 This is what it looks like upon opening. Lots of brown squiggles!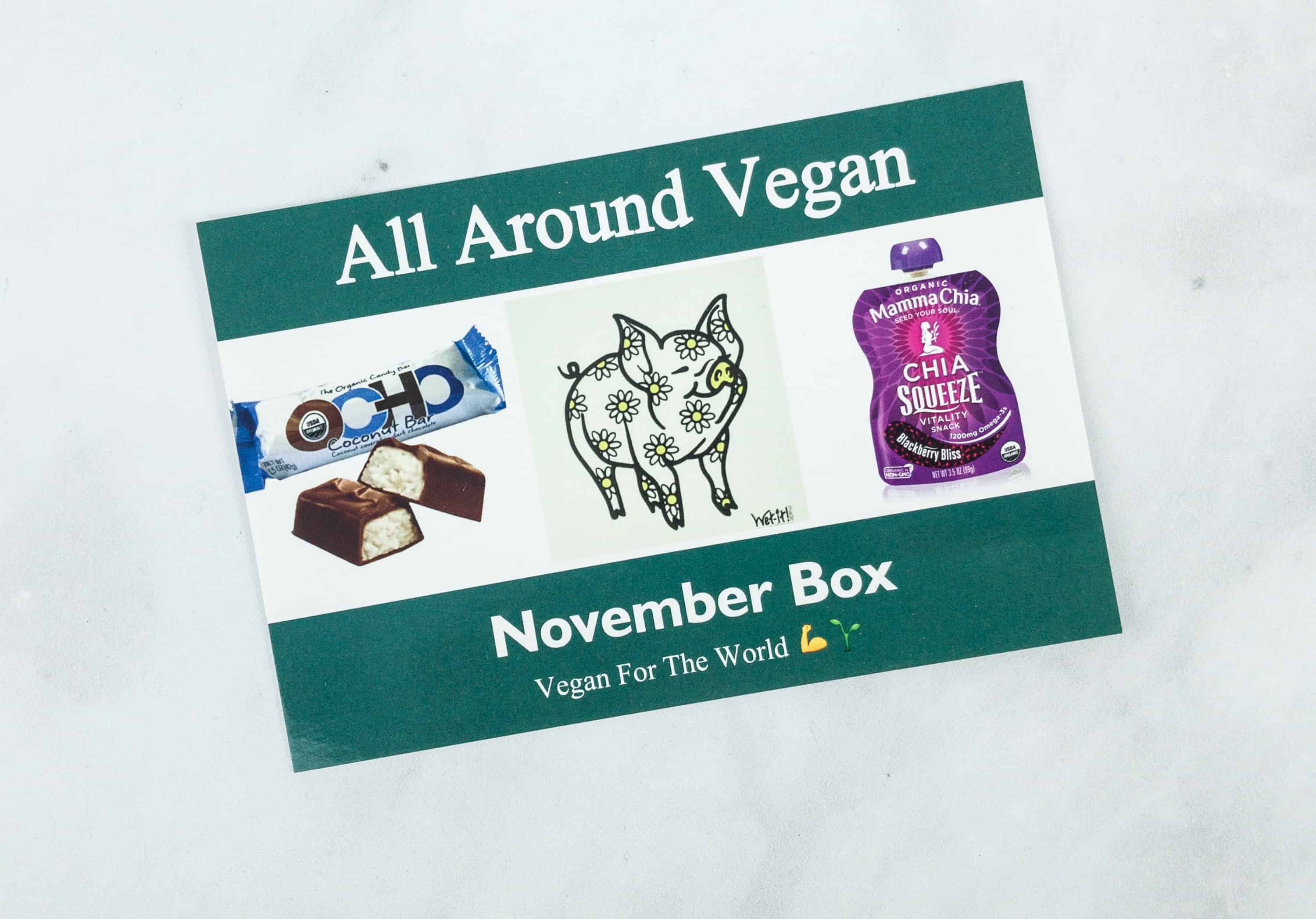 DEAL:  Get 15% off your first subscription box! Use coupon code HELLO15.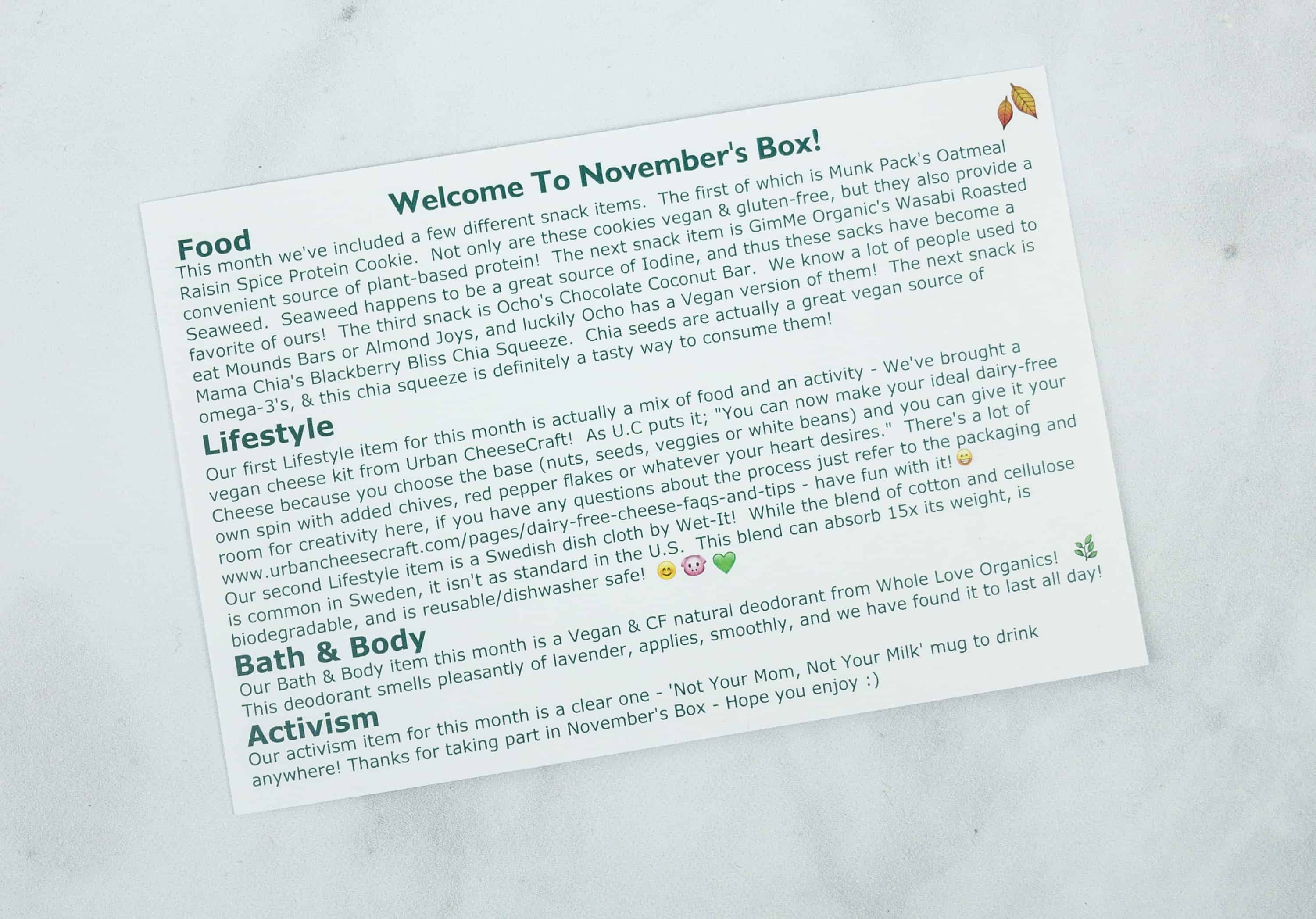 An info card shows us a glimpse of products inside the box and their relevance to the theme.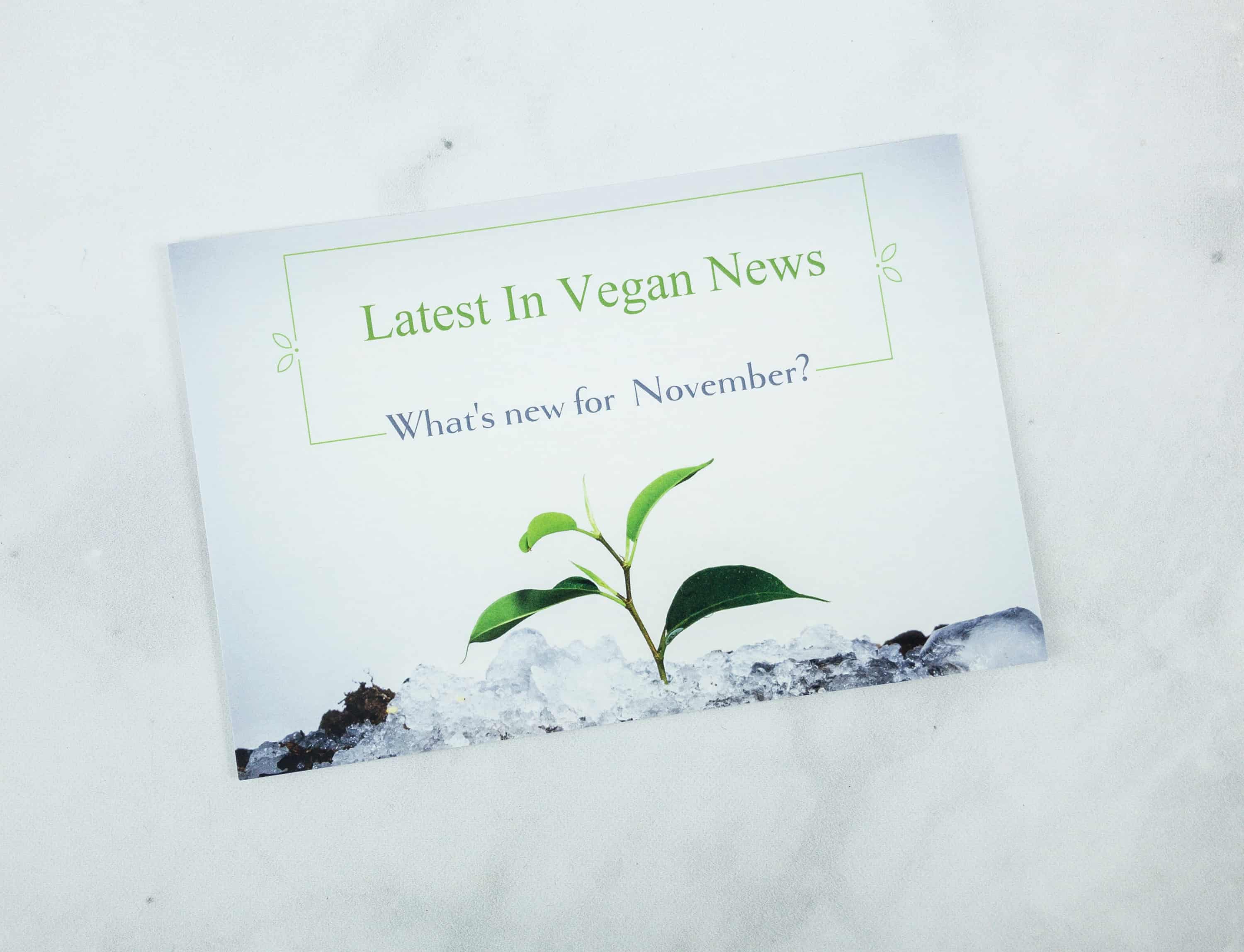 You'll also get the latest news in the vegan community. I wonder what information I'm going to get.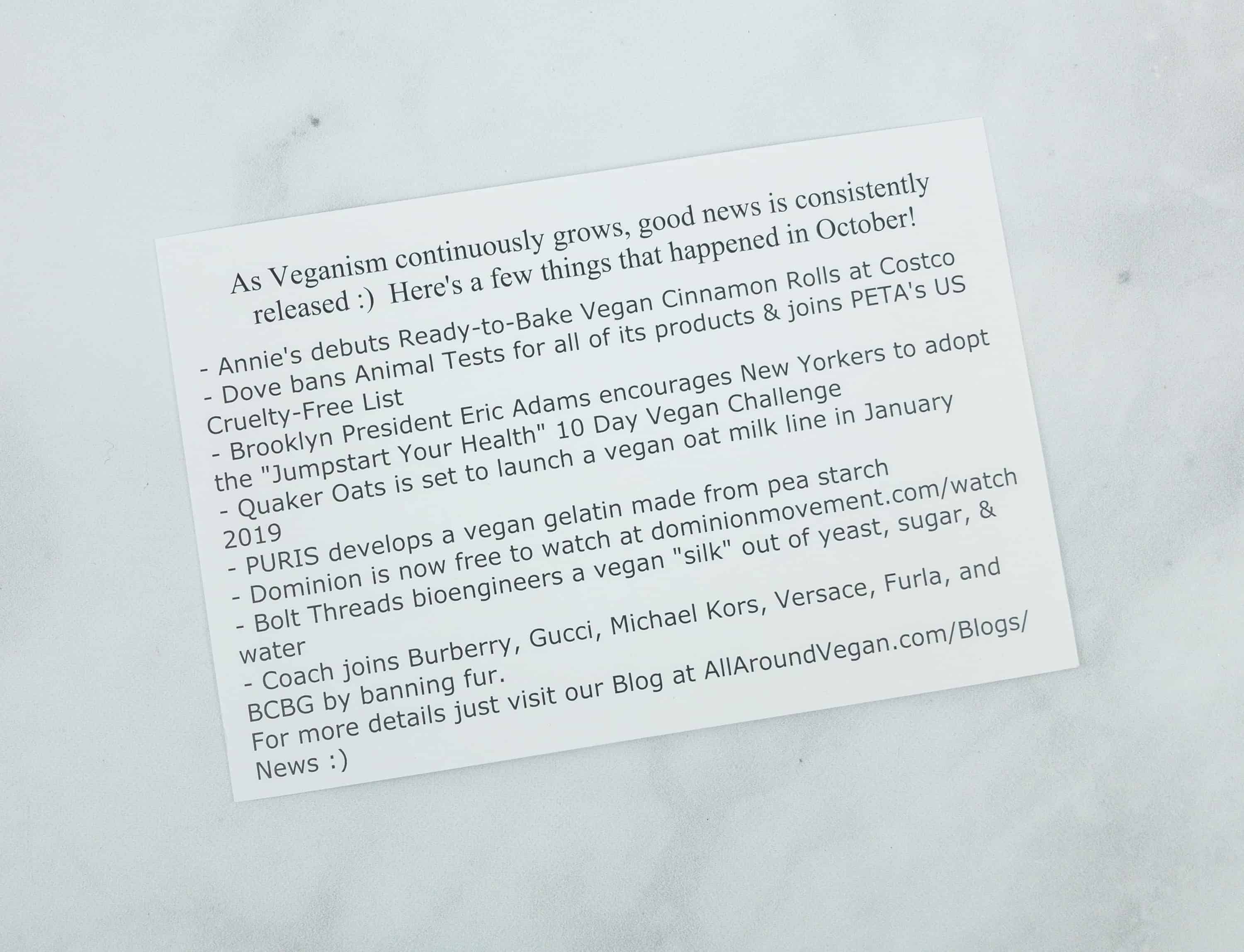 At the back of the card are all the latest happenings in the vegan community. This will keep you updated on all the goings on in the world of veganism.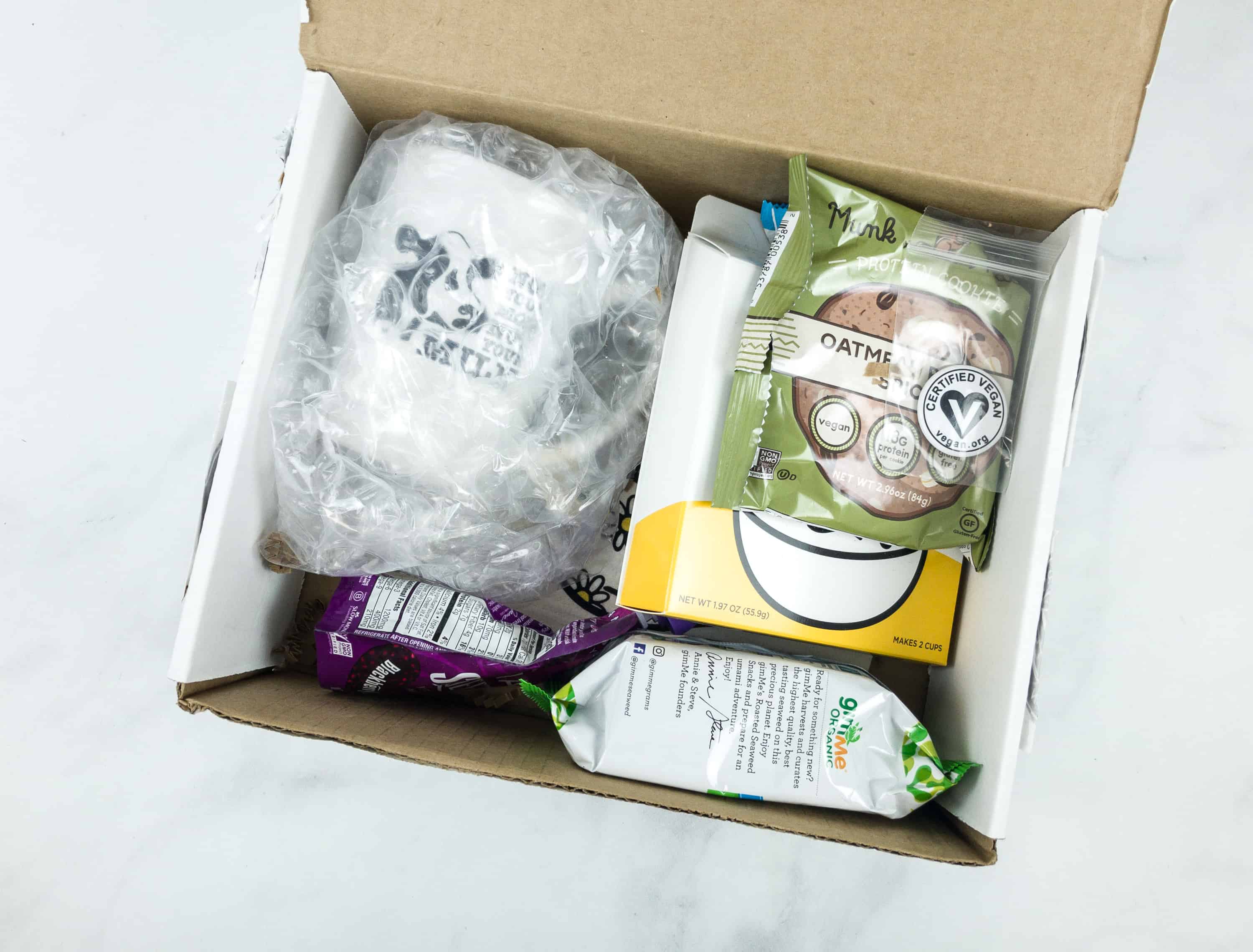 All the items in this box are neatly packed and arranged to prevent them from being jostled around. It looks like the box is full to the brim.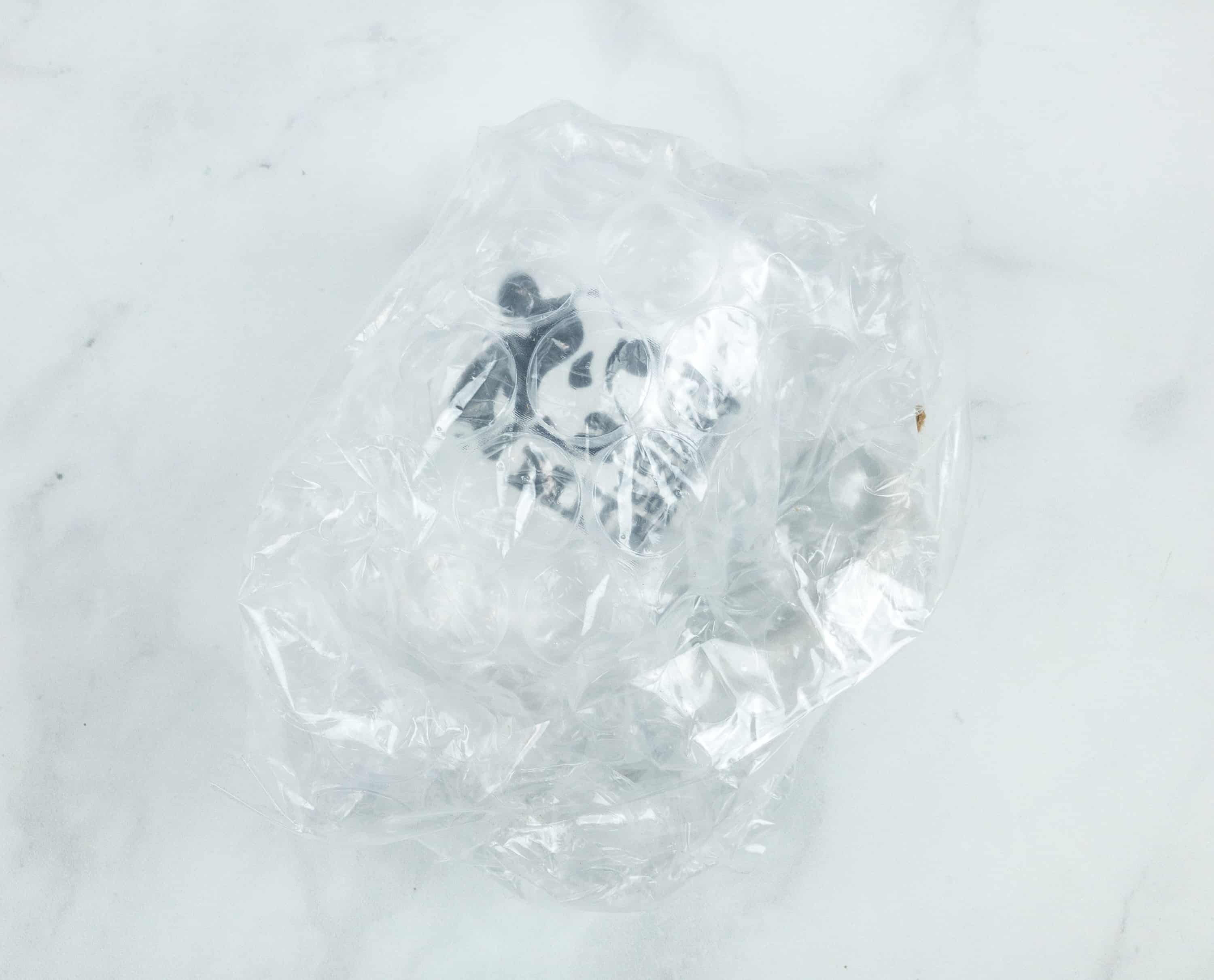 Here's this carefully wrapped mug which is a nice addition to my kitchen collection as there is this cute image of a cow on it.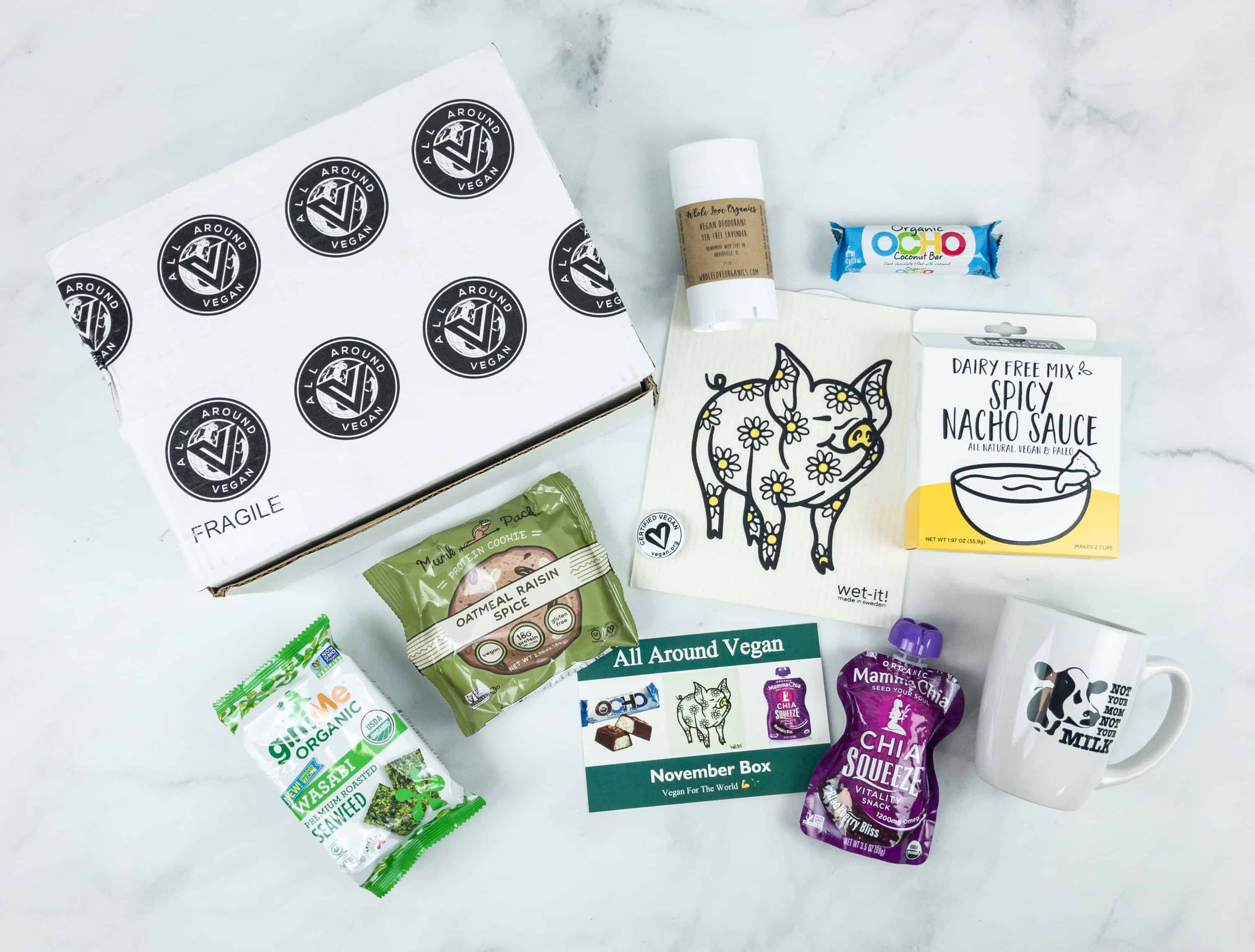 Everything in my box!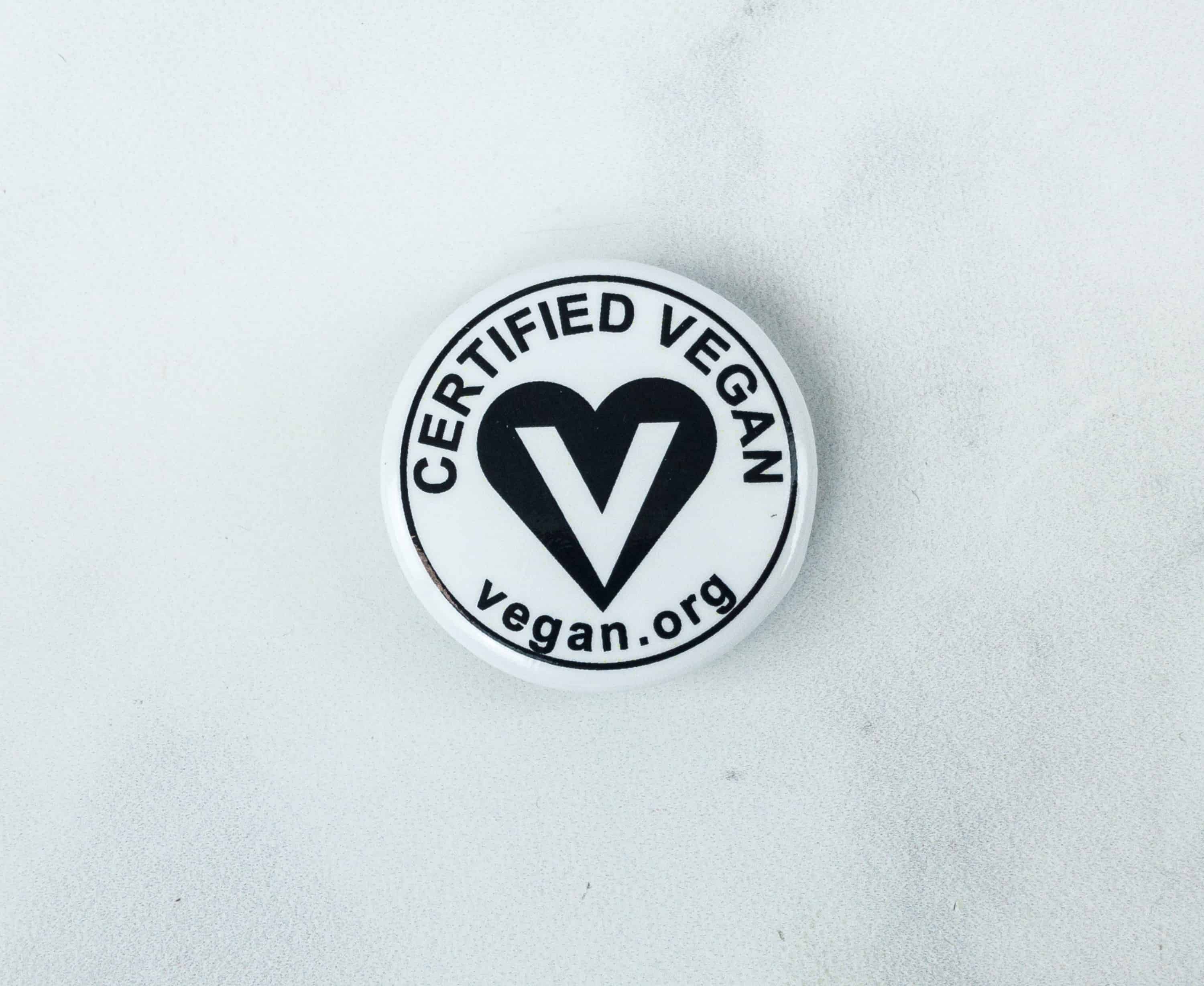 They gave us a pin that says "certified vegan."
Wet-It Dishcloth ($5.95) The dishcloth features a pig covered in daisies as its design. It's super absorbent and it can be used to wash dishes, wipe counters, and even shine your mirrors.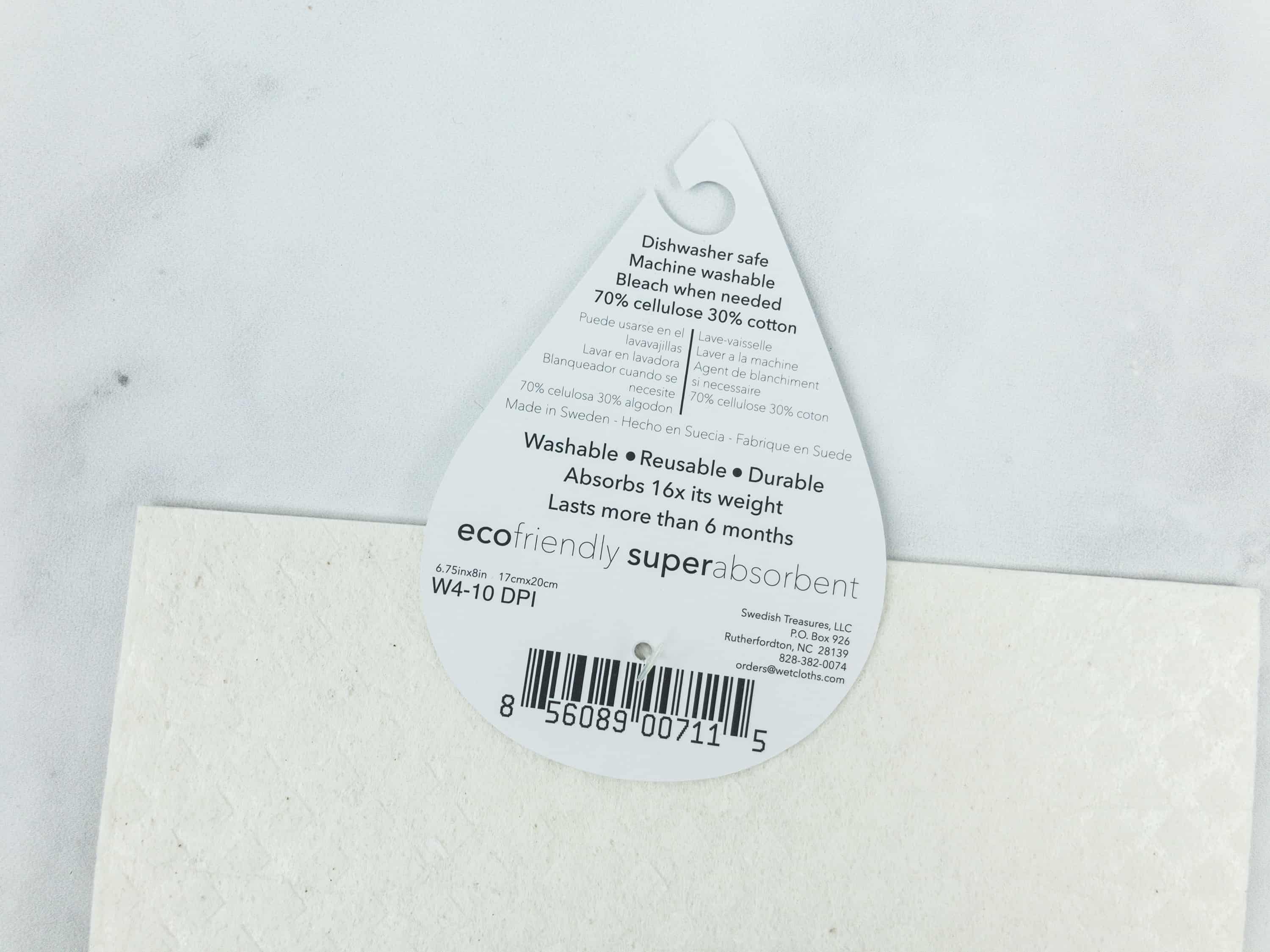 The tag shows that this dishcloth is machine washable, dishwasher safe, and can be bleached when needed. Its indicated lifespan is 6 months.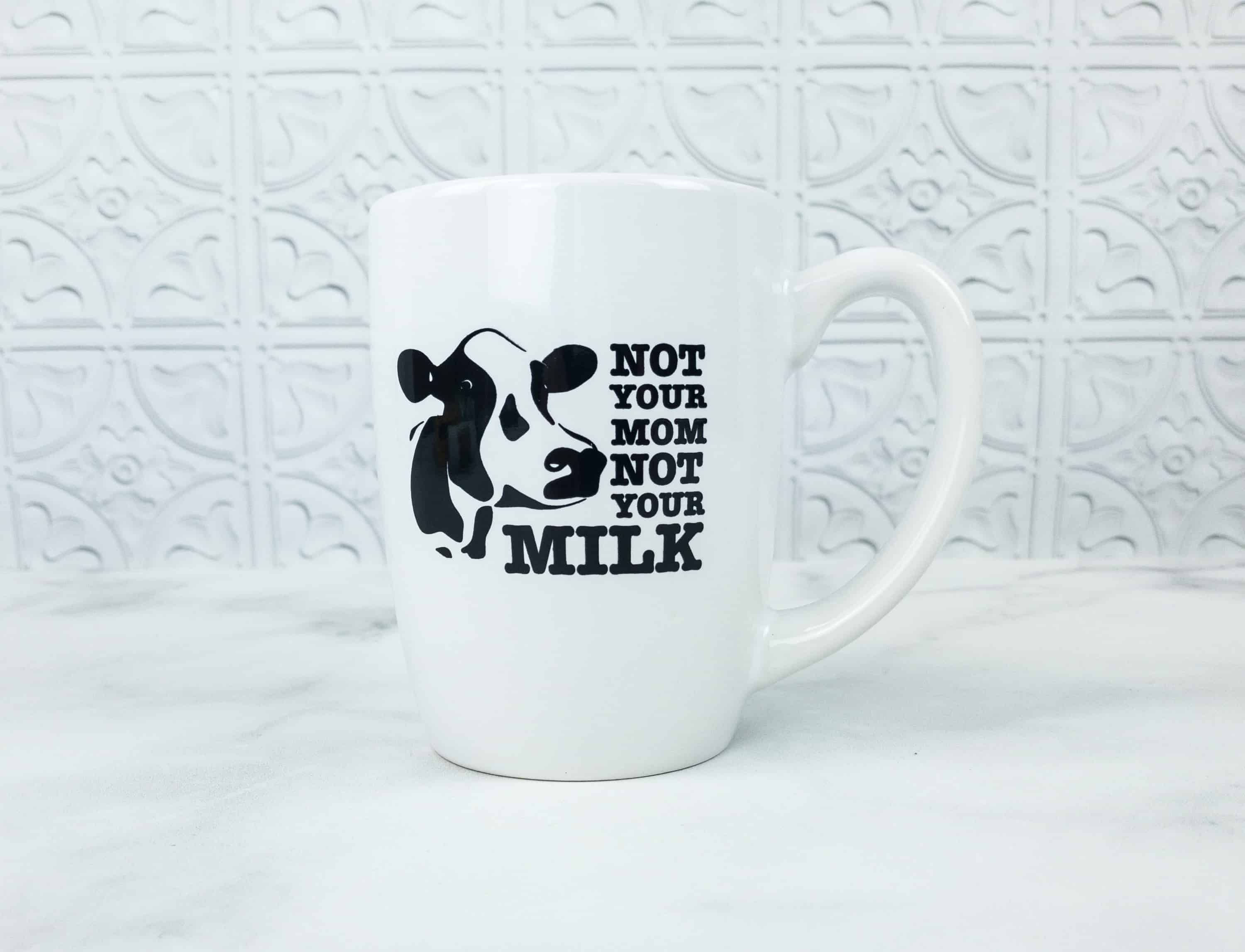 'Not Your Mom Not Your Milk' Mug. I find this design quite witty. The mug's handle is wide enough for my hands, and it looks quite sturdy too. You can take it to work to spread the message!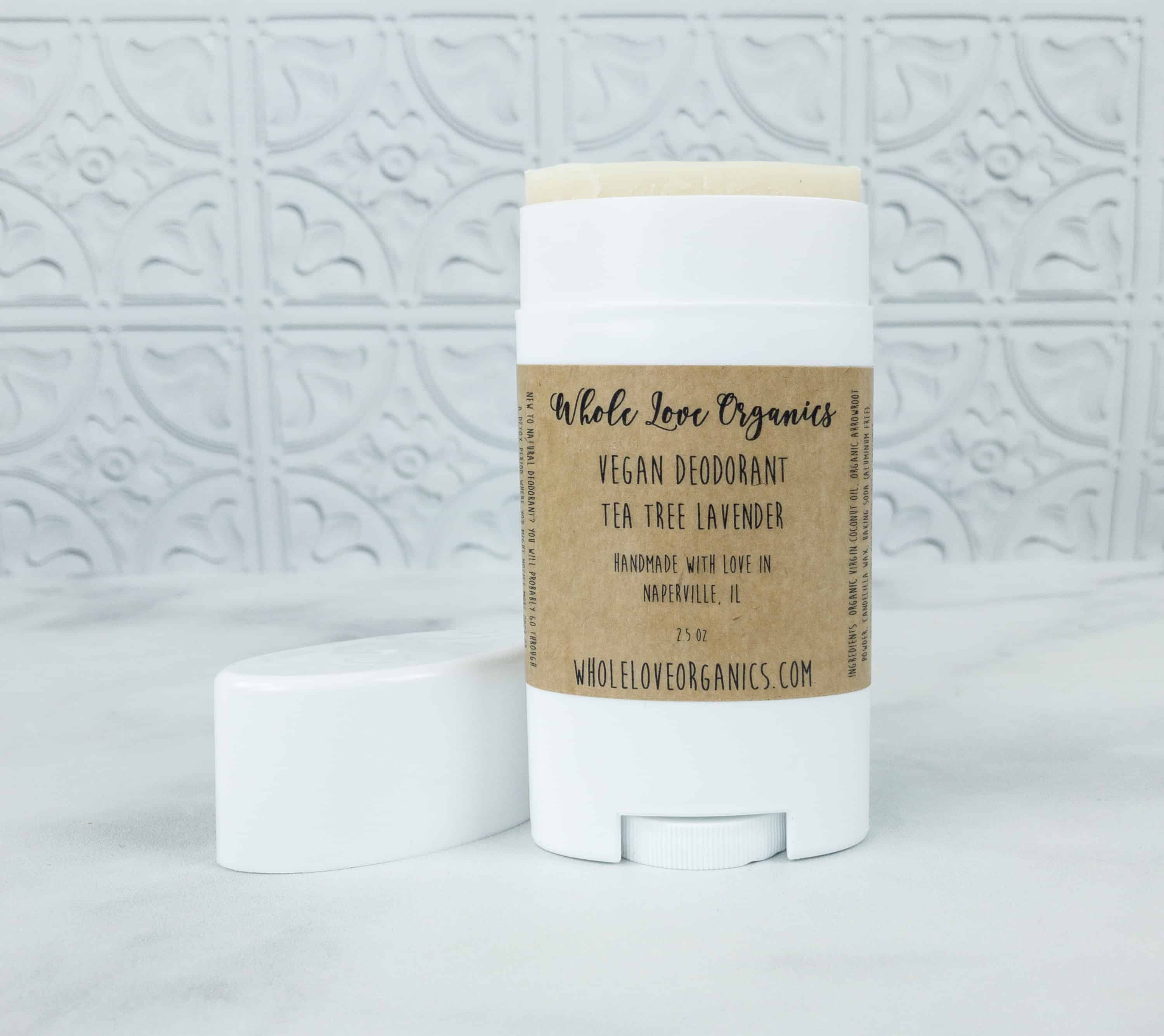 Whole Love Organics Vegan Deodorant ($9) This organic vegan deodorant is made from five ingredients only: organic arrowroot powder, baking soda, organic virgin coconut oil, candelilla wax, and essential oils. Use it as you would a regular deodorant and you'll feel fresher.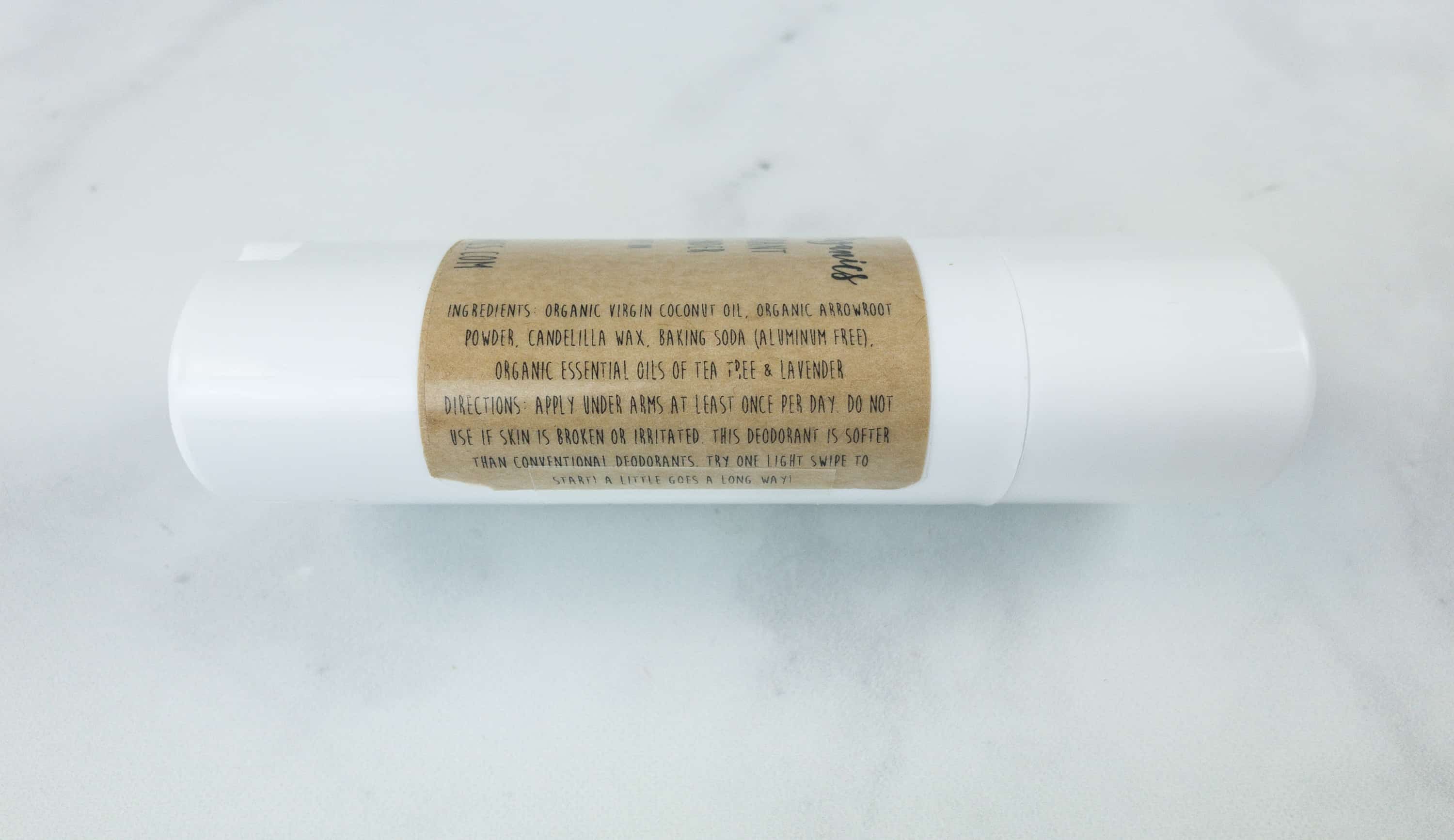 I like that they listed the ingredients on the label, so they are easier to find and read. It's a no-fuss type of deodorant which is safe for all skin types.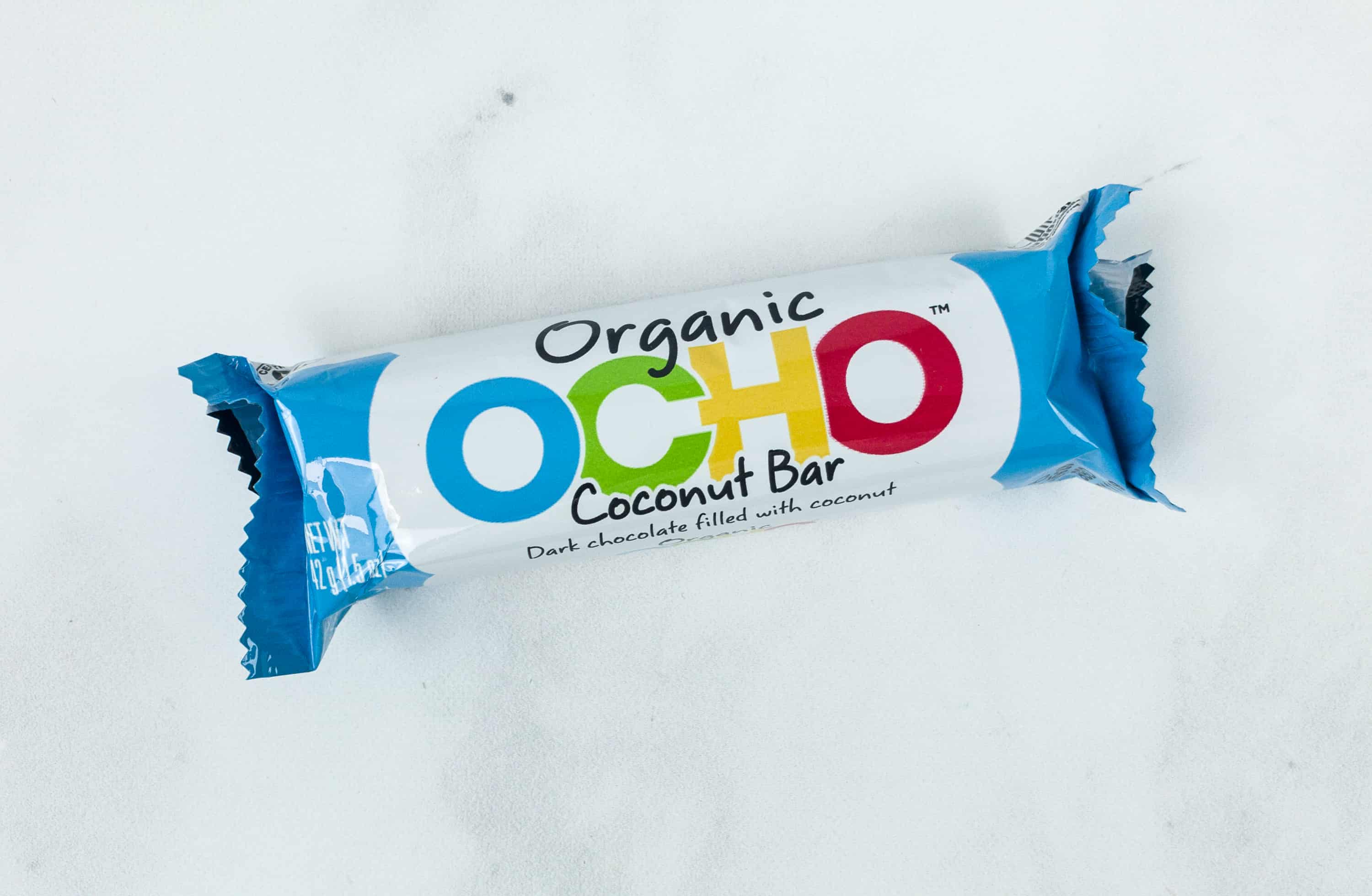 Organic Ocho Coconut Bar ($2.22) It's a dark chocolate bar that has a coconut filling inside. I like how flavorful it is, and it's even vegan and gluten-free! It's basically a high end vegan version of Mounds. I can never go back to regular candy, this is so good!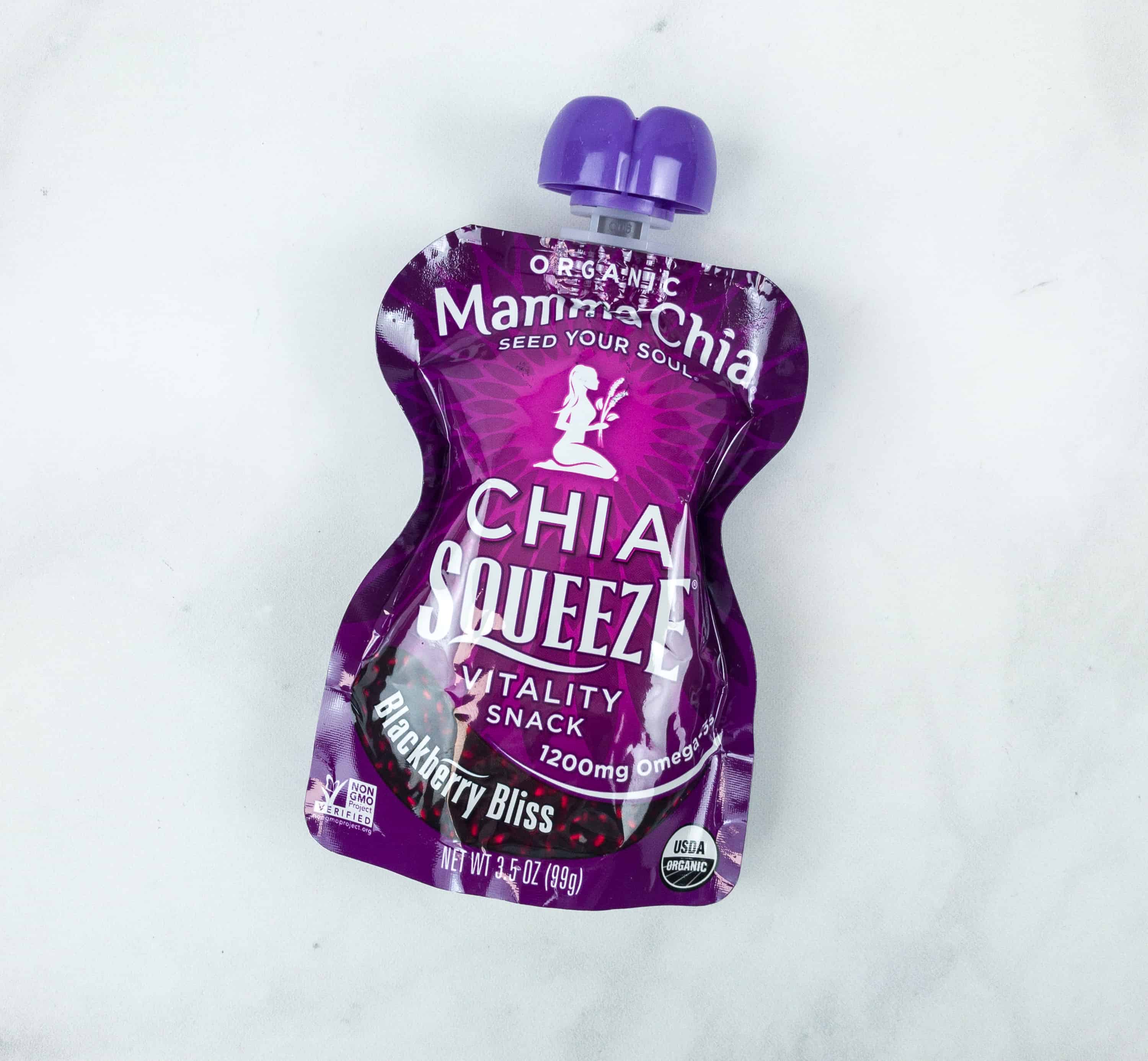 Organic Mama Chia Chia Squeeze Vitality Snack ($1.18) Packaged in a squeeze pack, this snack is full of organic chia seeds mixed with fruits and vegetables that create an interesting and fun snack that is convenient to bring around wherever I go. I got the Blackberry Bliss variant and I am loving it!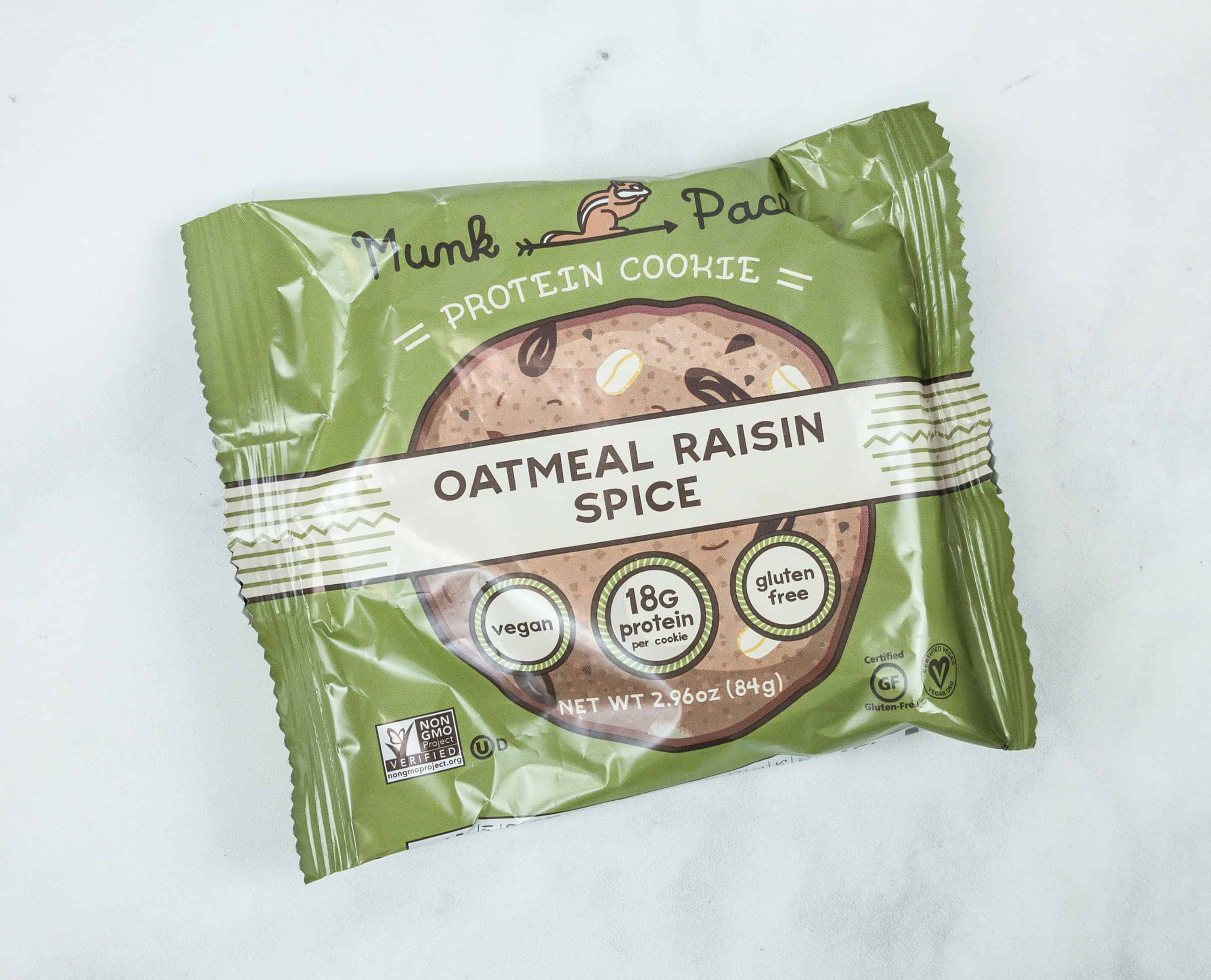 Munk Space Oatmeal Raisin Spice Protein Cookie ($3.49) This protein cookie is made special by its oatmeal raisin spice flavor. It has hints of cinnamon, nutmeg, as well as plant proteins in it. Also, it doesn't contain gluten, dairy, soy, and eggs.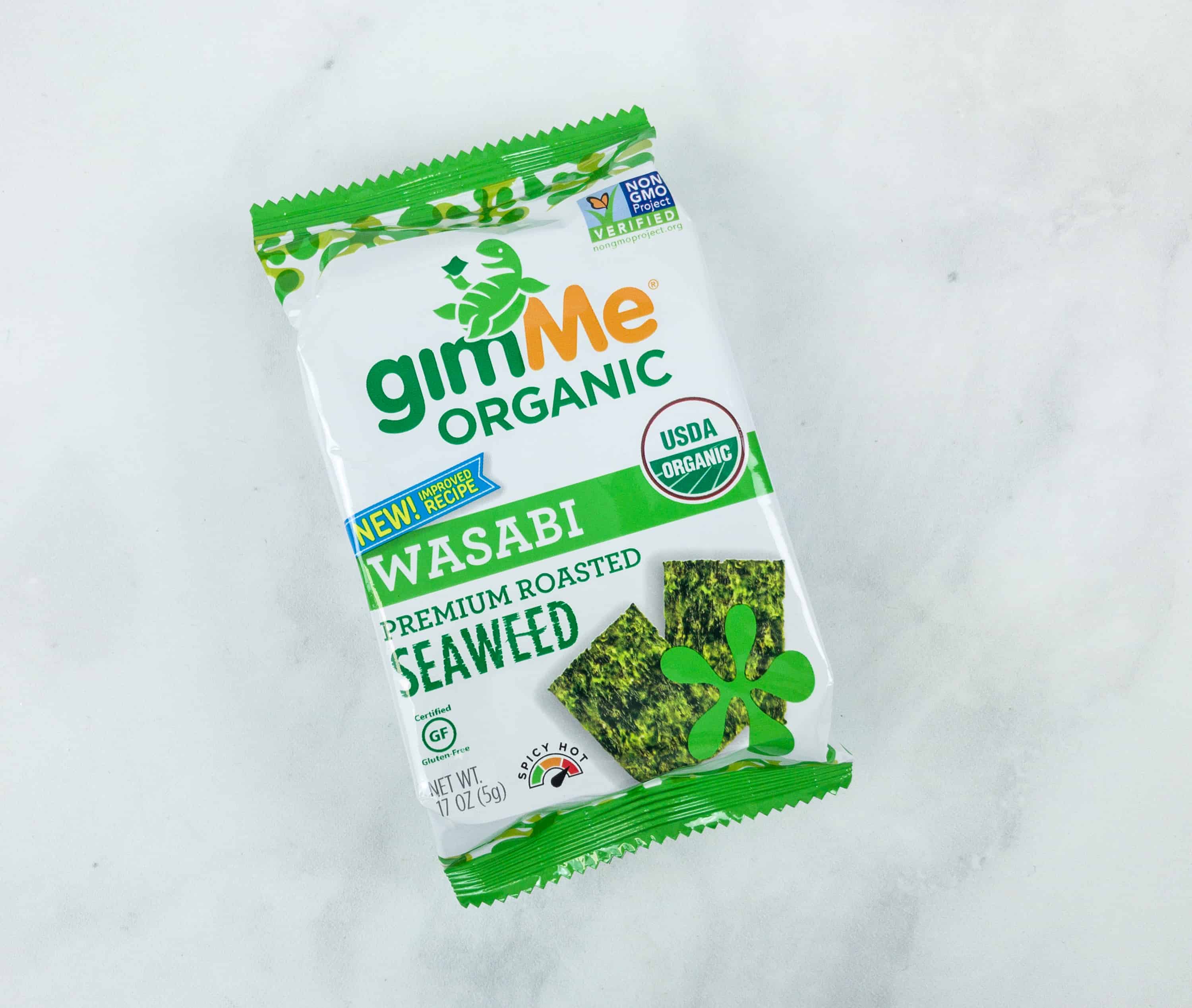 GimMe Organic Wasabi Premium Roasted Seaweed ($0.83) Seaweed is packed with iron and other essential nutrients. This snack pack is low on calorie content, doesn't contain preservatives or artificial flavors, and each seaweed is crunchy and flavorful too.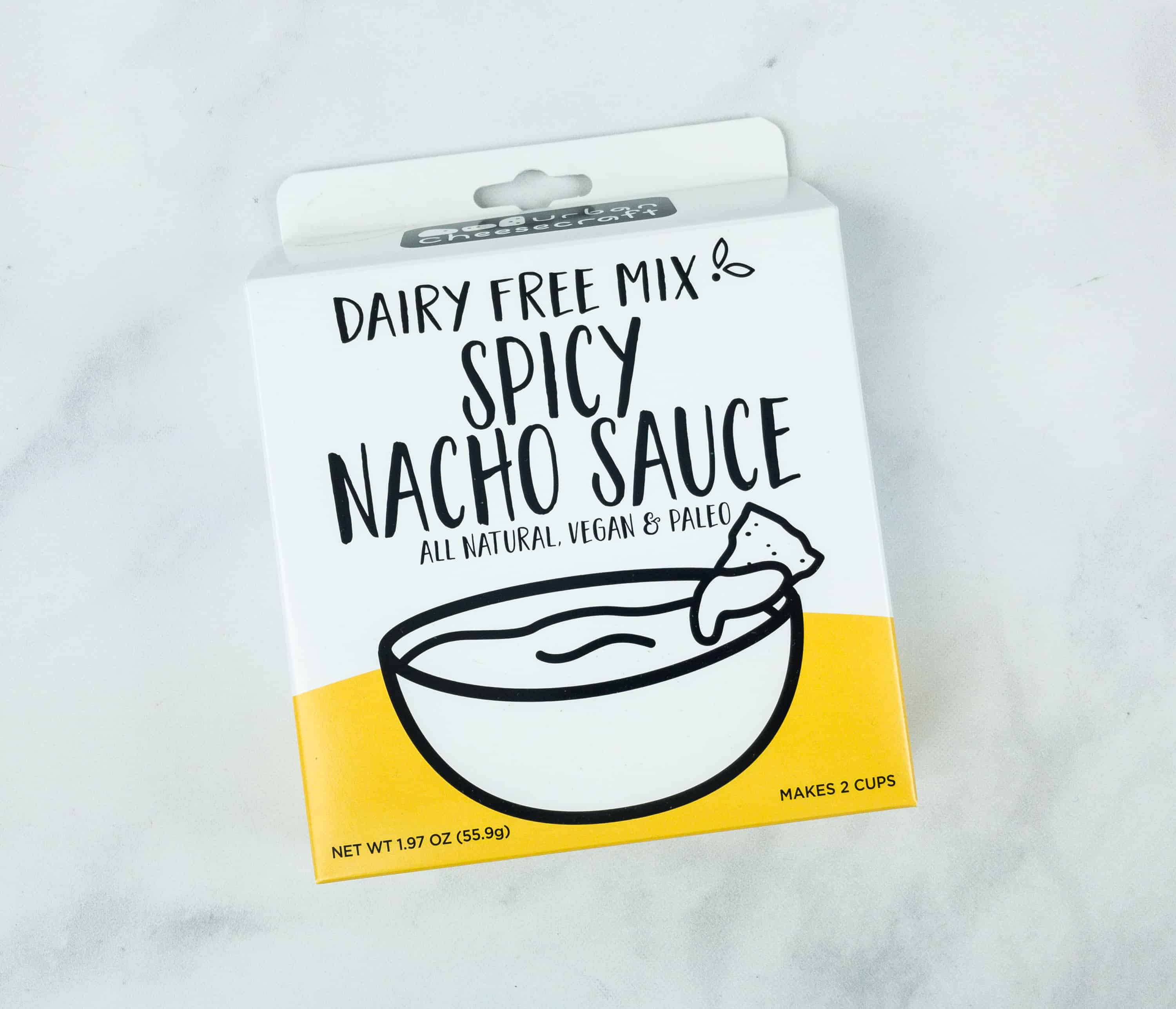 Dairy Free Mix Spicy Nacho Sauce. Who doesn't love nachos? This spicy sauce is perfect for enjoying nachos guilt-free, as it is vegan and paleo friendly. It is also free from dairy.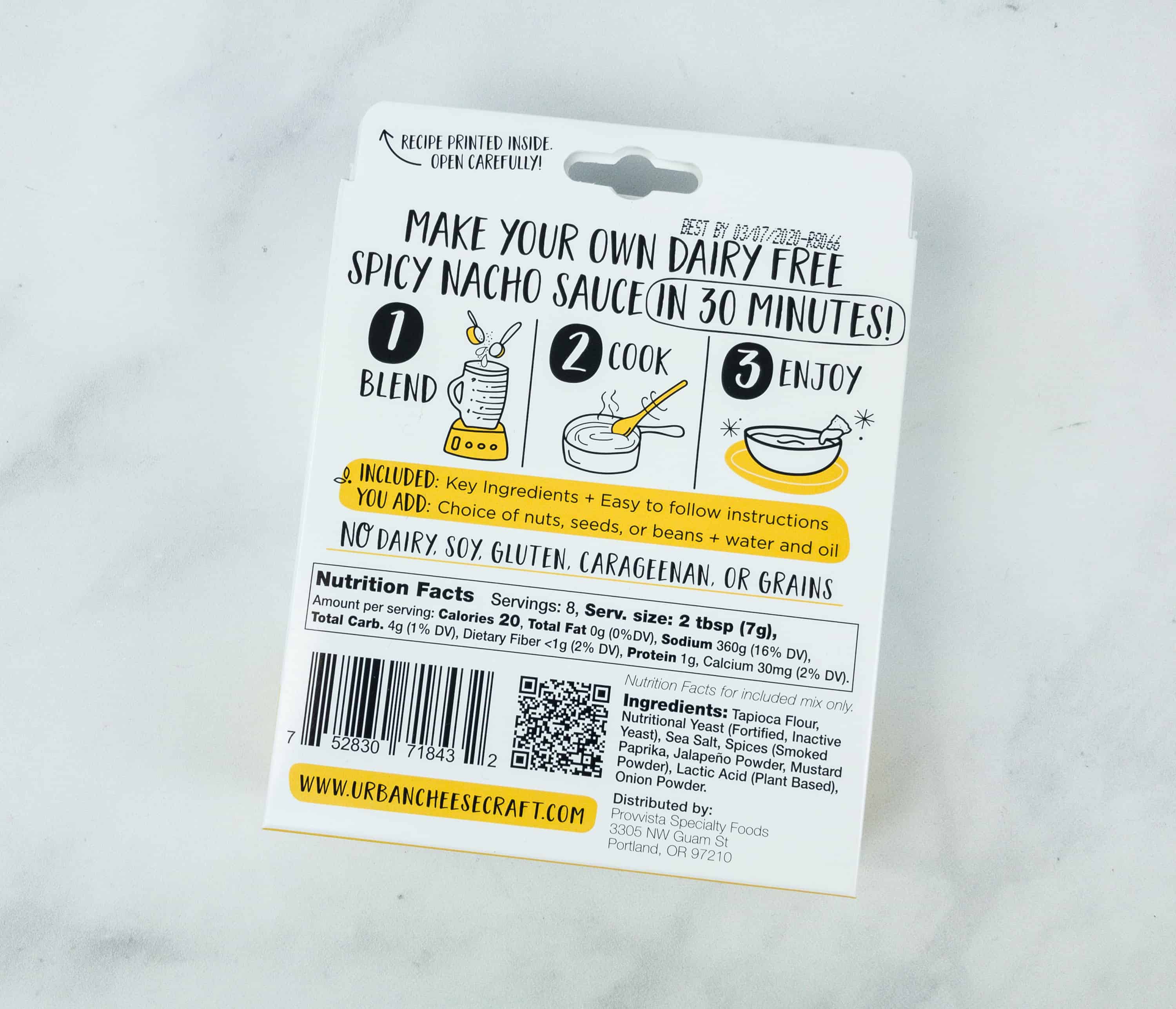 All the steps on how to make the nacho sauce are found at the back of the packaging, and it will only take you half an hour to prepare it. Just blend, cook, and serve. How easy!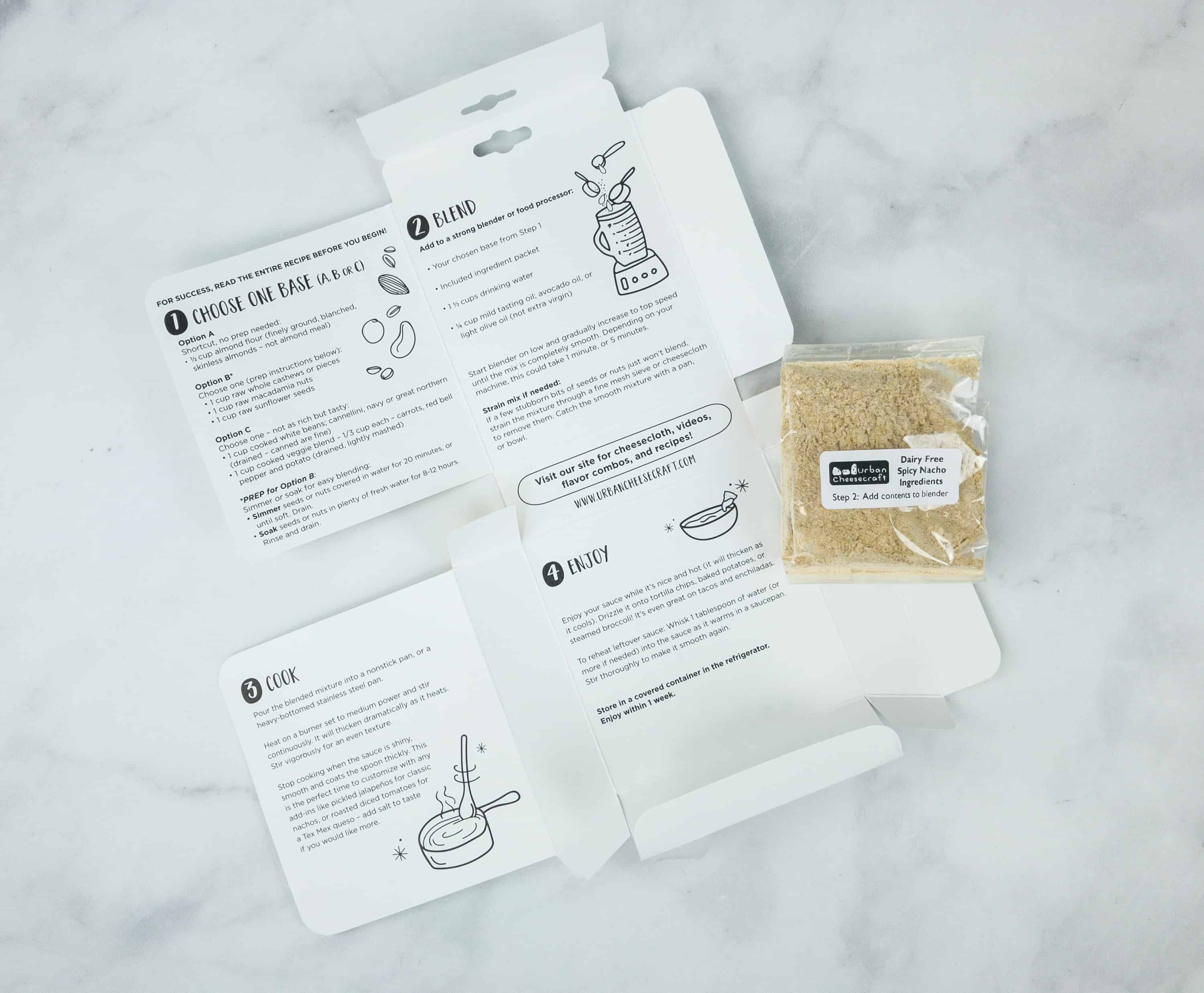 When you open the box, you'll see more detailed instructions on how you can use this dairy-free nacho sauce properly. I like that there are many suggestions on how to make this sauce more enjoyable! Yes, you can still eat queso!
All Around Vegan Box is heaven sent for people following a vegan diet, especially for the ones who are just starting out or any vegan who wants to share the mission with others. Aside from food items, I also appreciate the inclusion of the mug and dishcloth. They even included a natural deodorant. I had a nice time discovering new vegan-friendly items because of this box!
What do you think of this month's goodies?