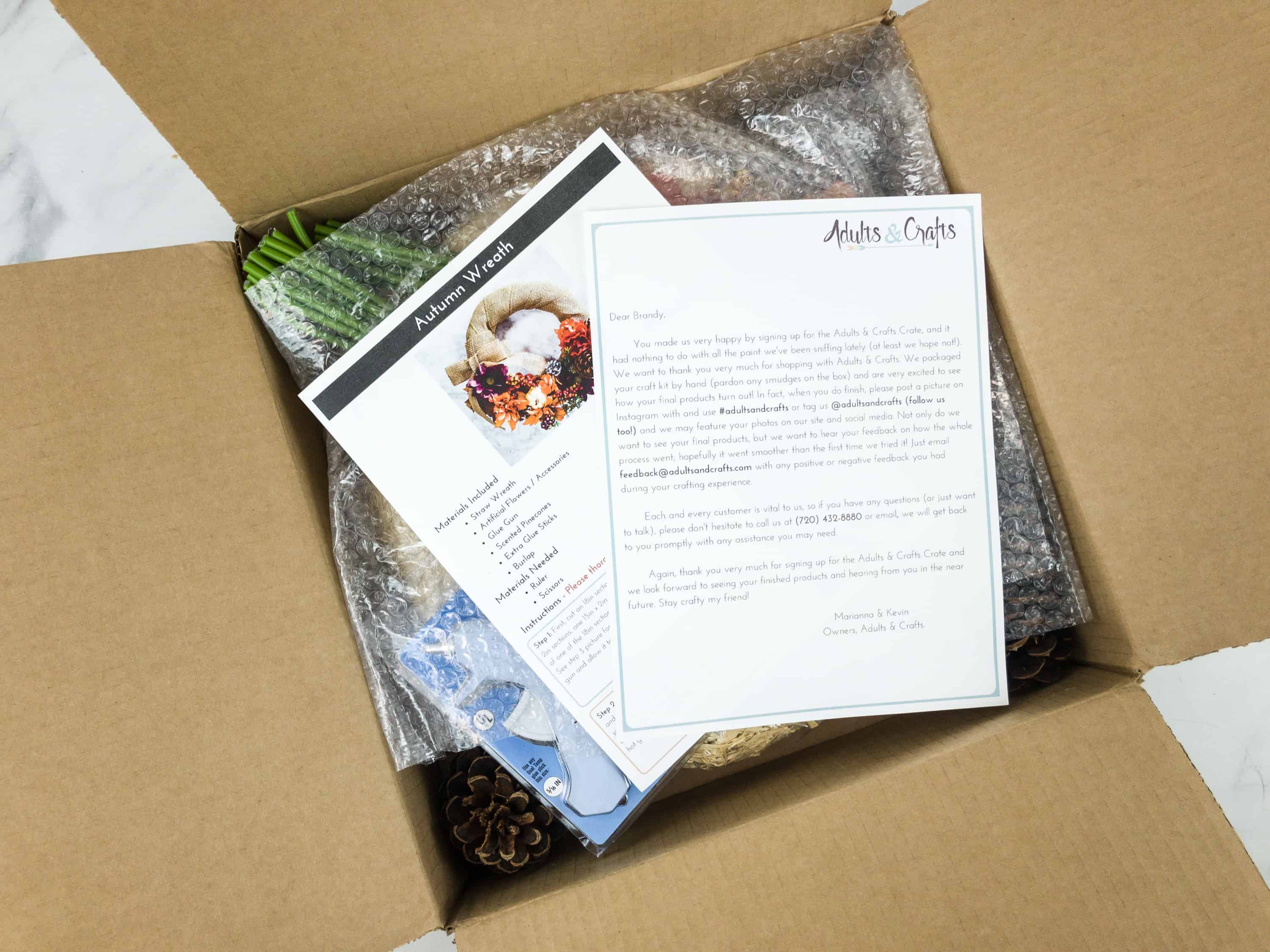 Adults & Crafts is a monthly subscription box that brings DIY crafts for adults. For only $44.99 per month, you'll get a box full of materials to create an awesome crafts project. This box arrived and was super heavy, I was a bit afraid of what might be asked of me.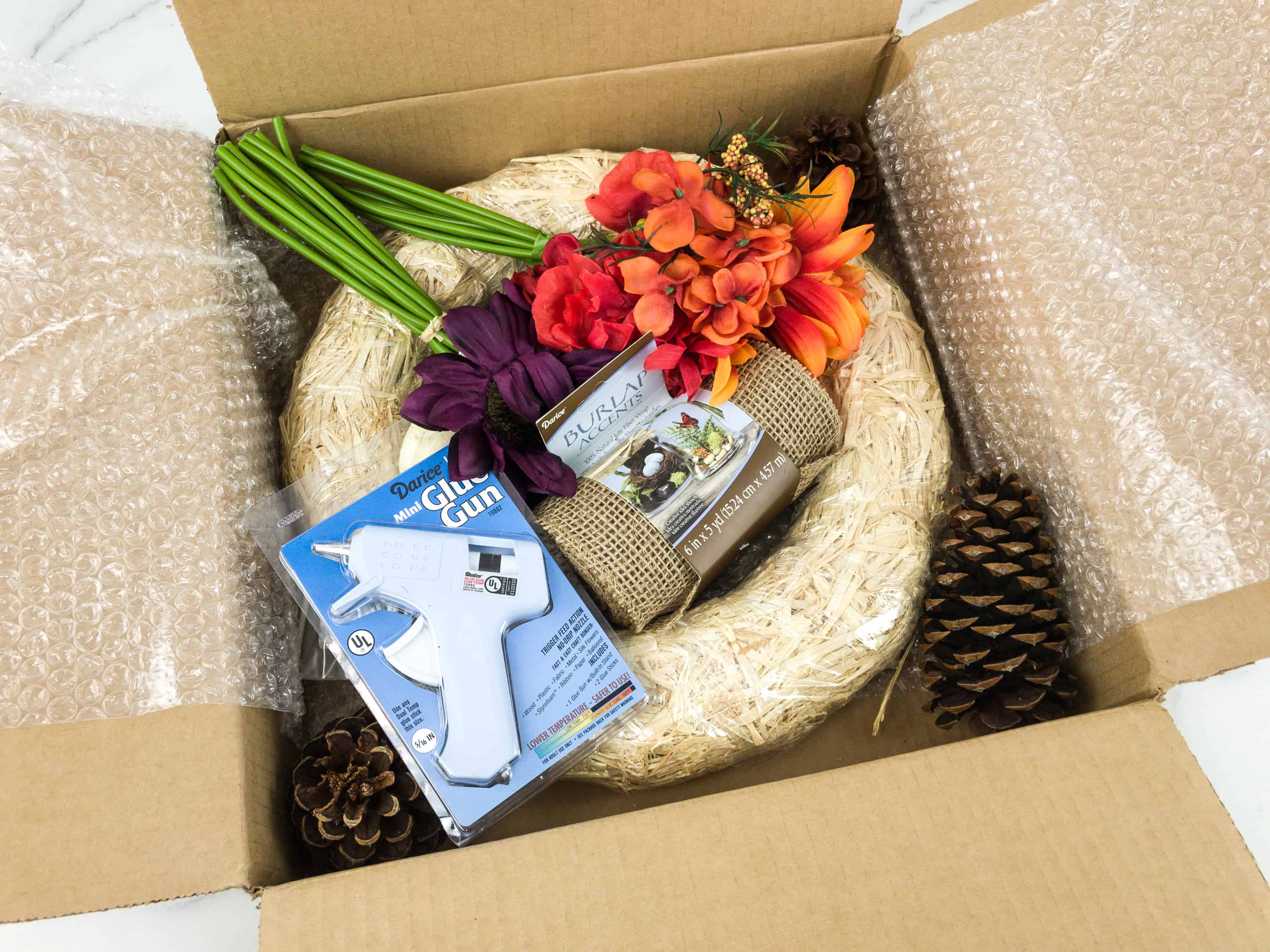 Neatly packaged and it didn't give anything away as to what I was going to be making.
DEAL: Save 10% on your first box! Use coupon code  HELLOSUB.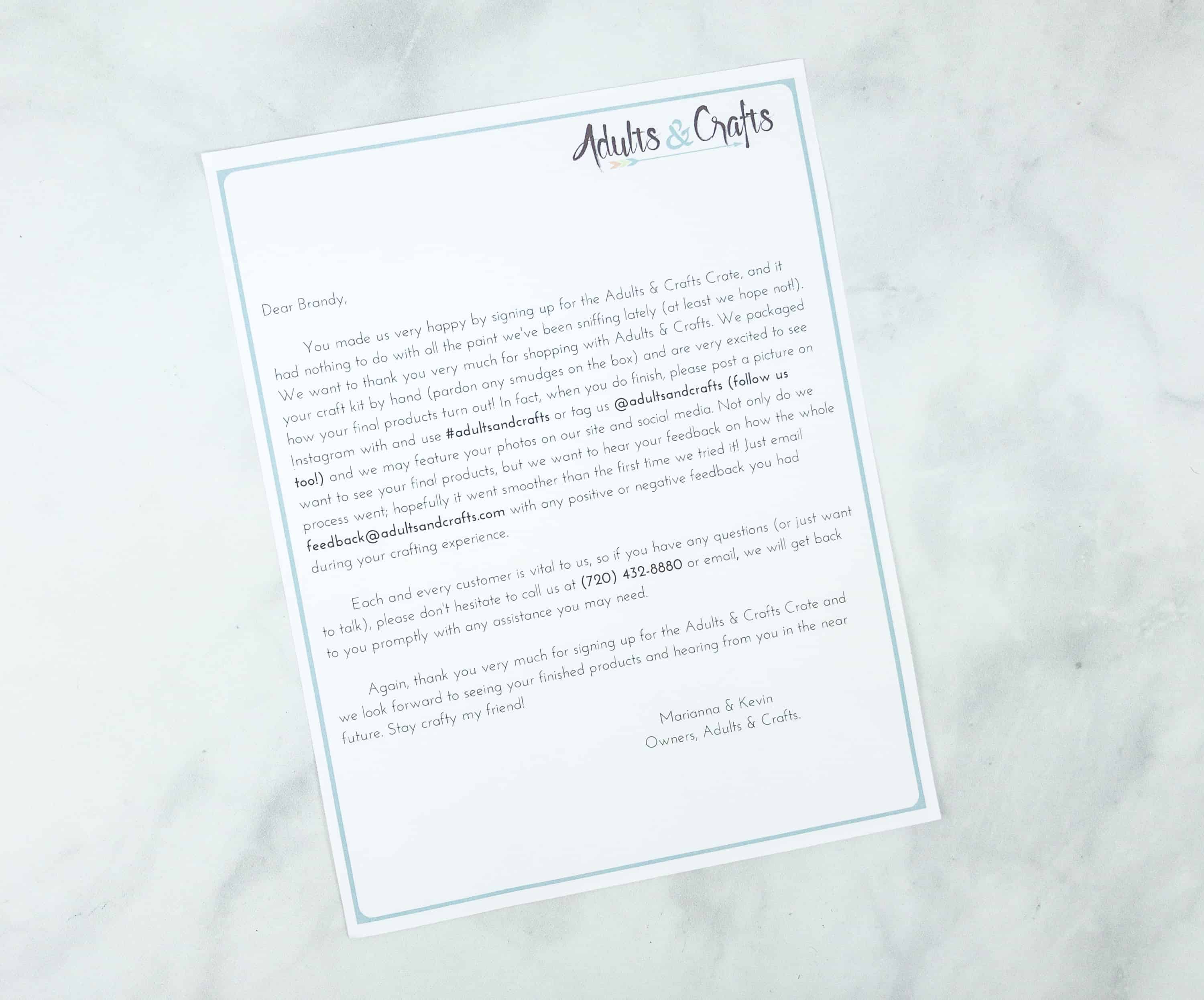 They included a personalized letter.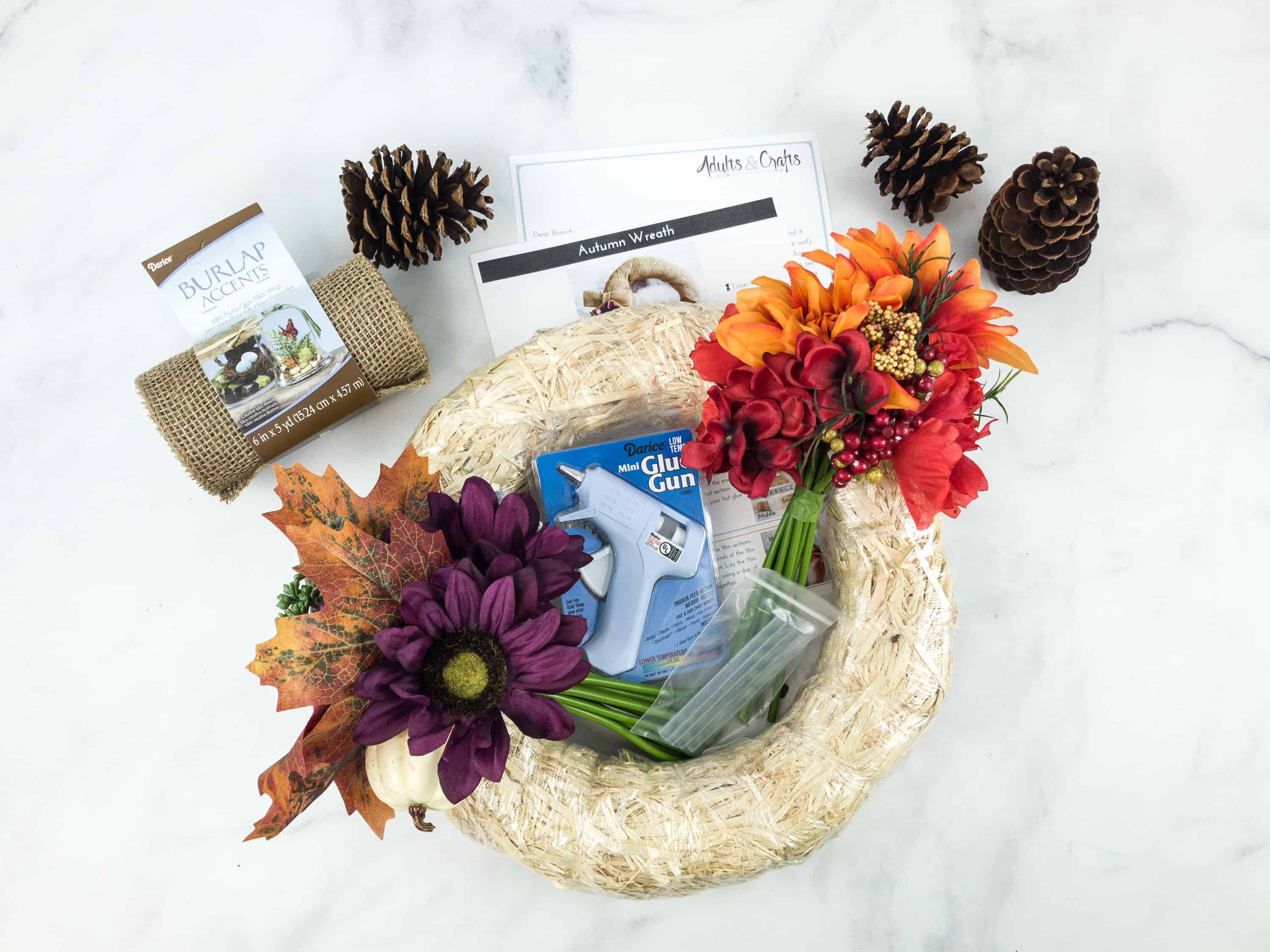 Everything in the box!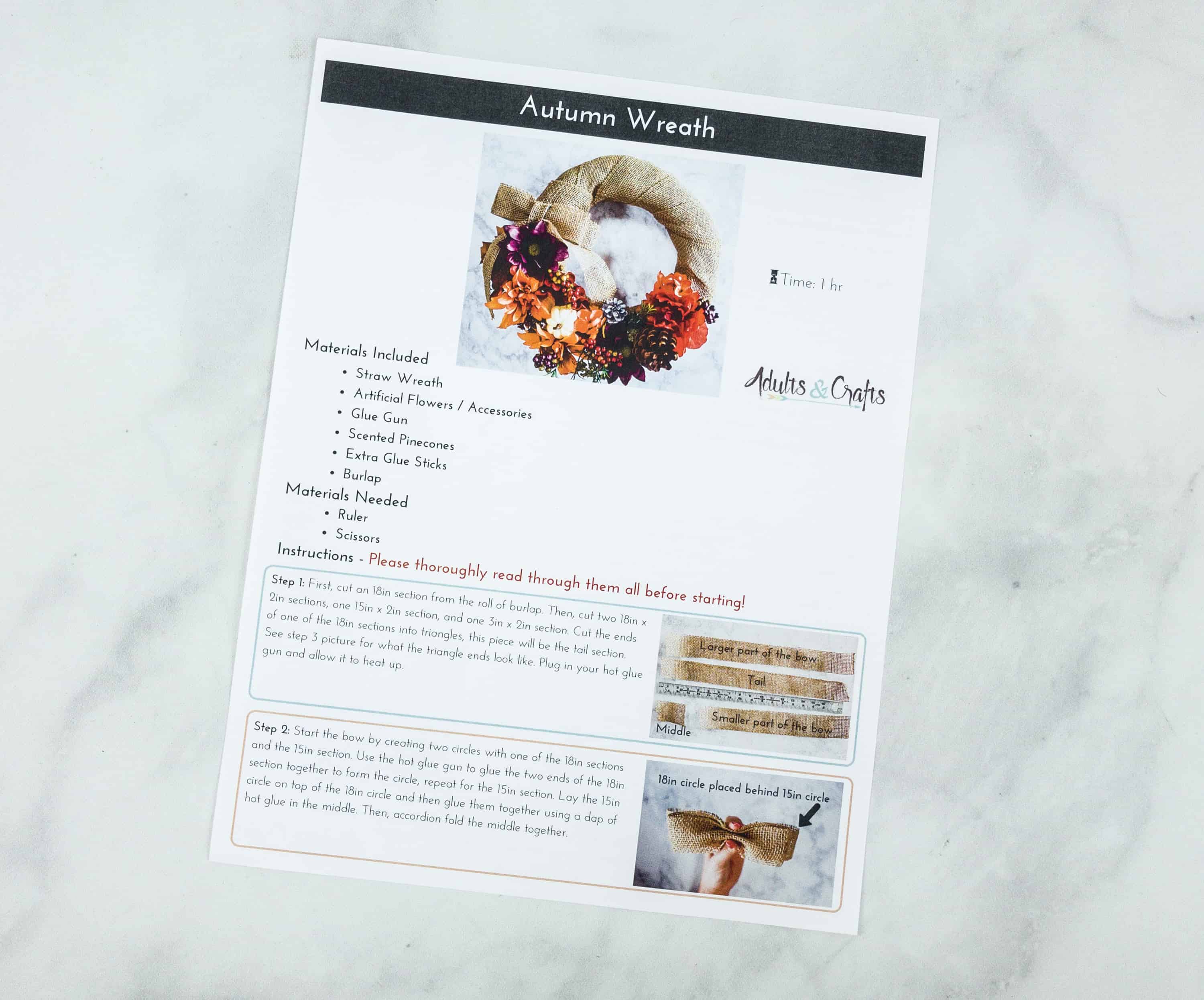 This month, we're making an Autumn Wreath! This information sheet contains instructions on how to make one.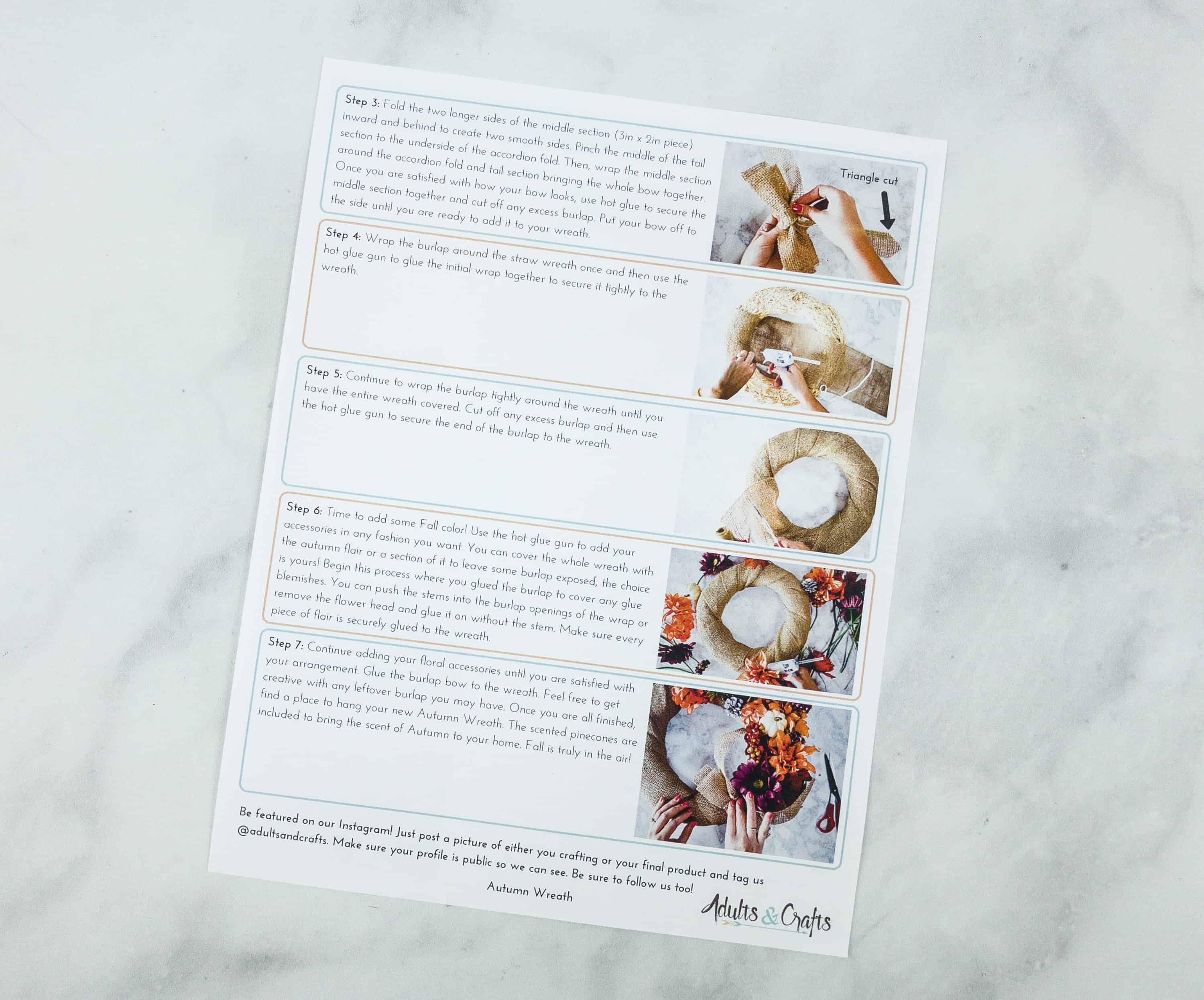 All the details, as well as their corresponding photos, are present here.
Here's the base of the wreath.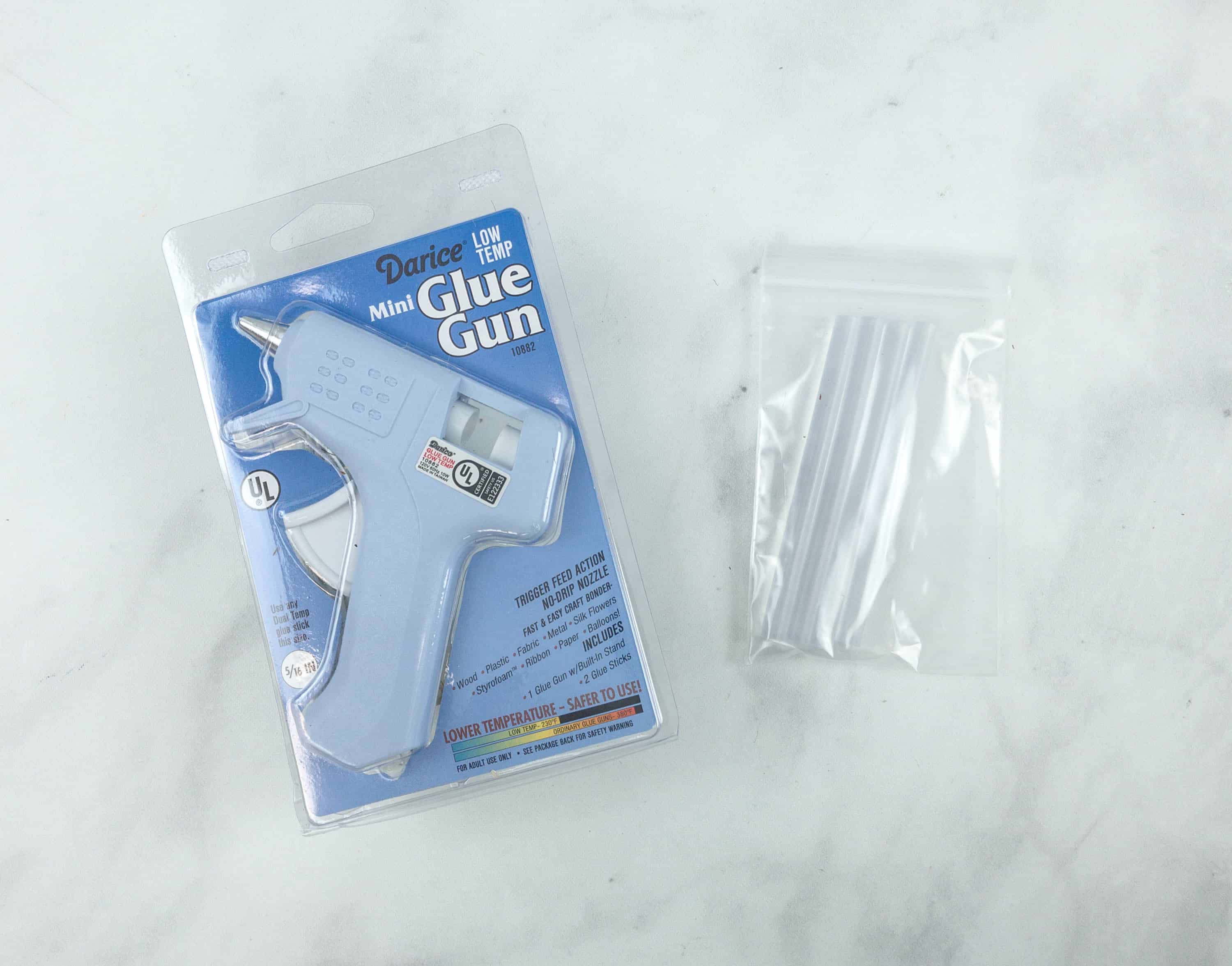 I also got a set of glue gun and glue stick. This is a low-temp glue gun – whew!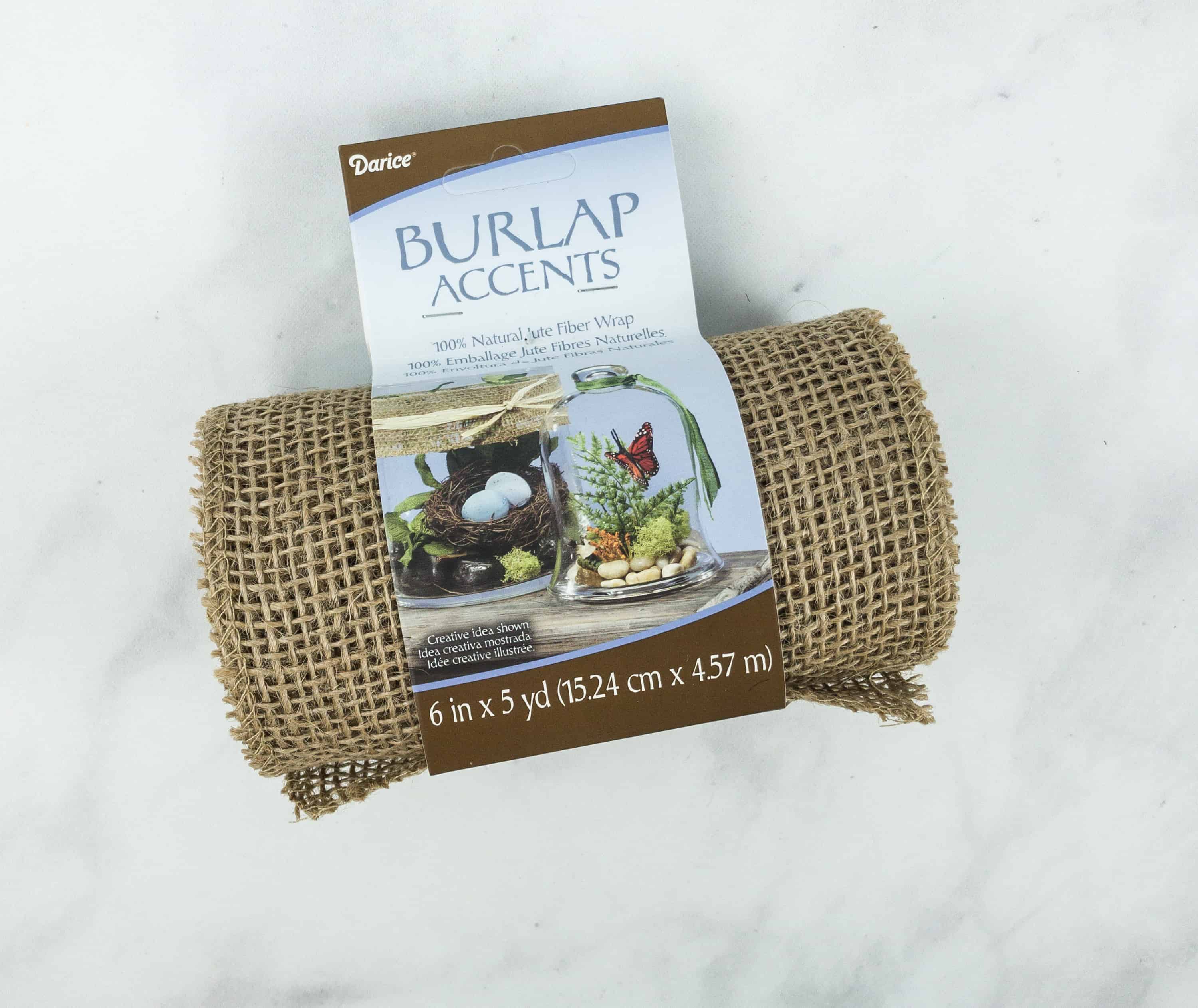 This roll of burlap will be used for covering the base of the wreath.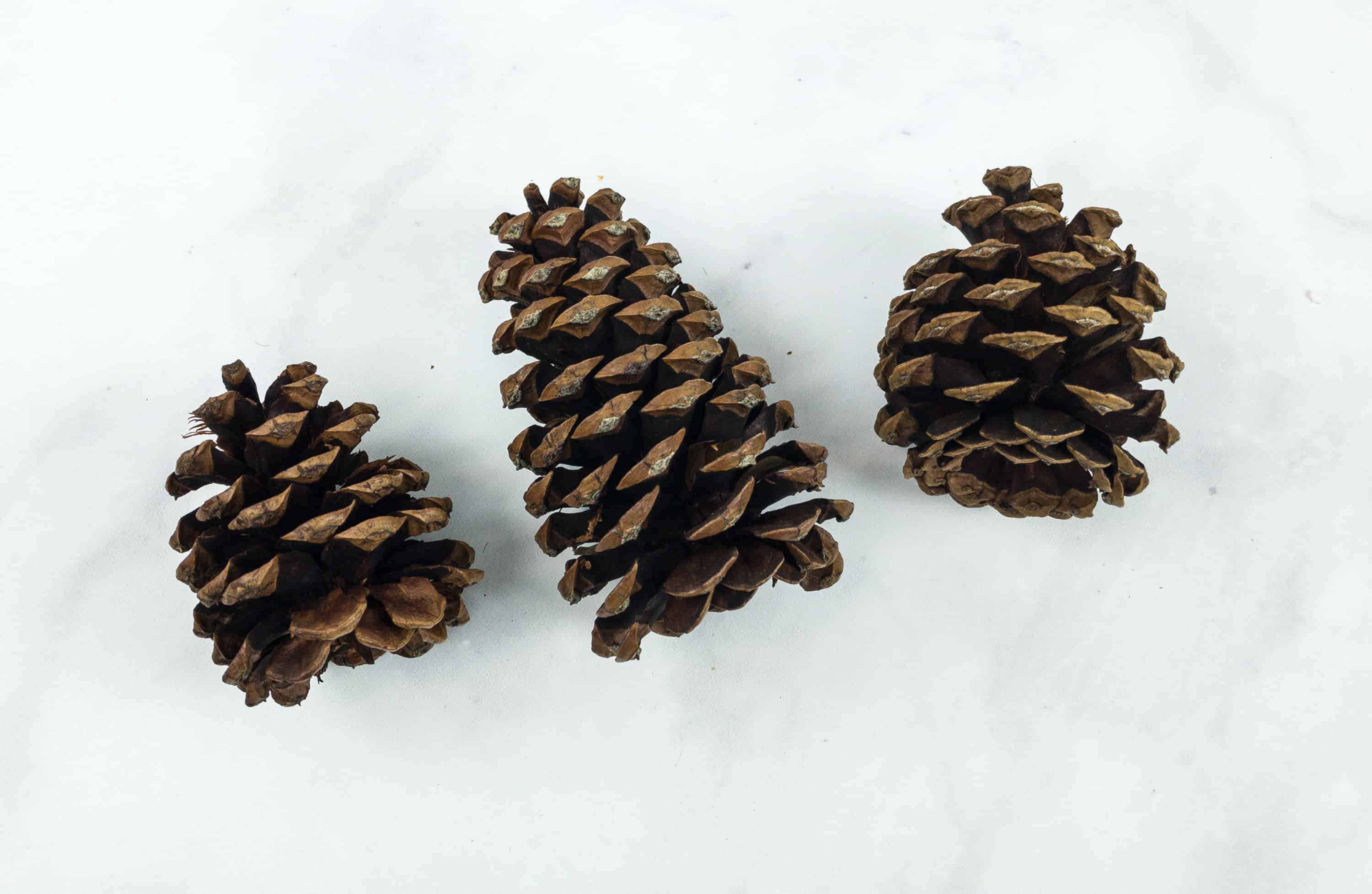 Dried pine cones as added accessories will definitely make your wreath feel ready for autumn.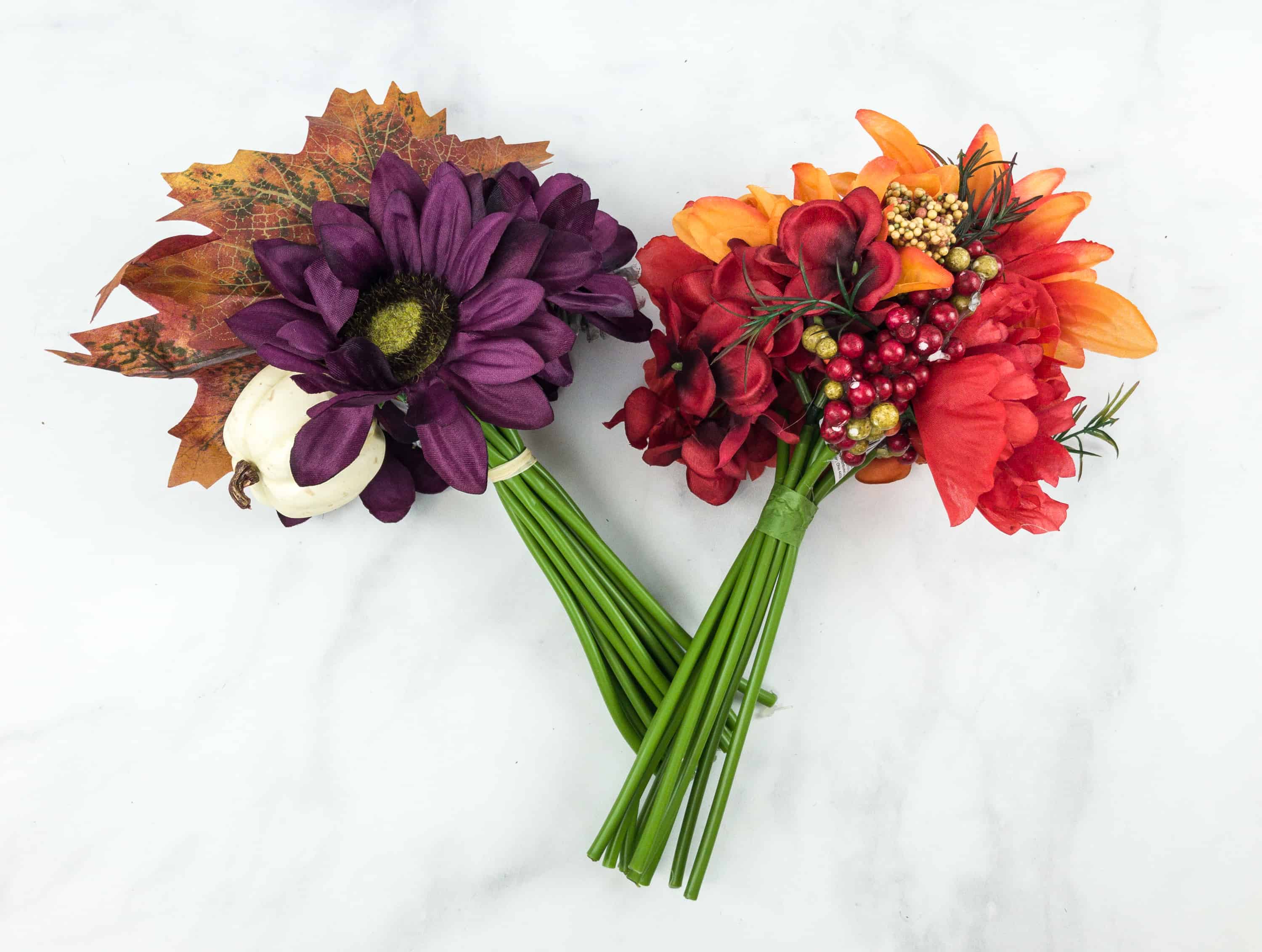 These artificial flowers are just the colors that I want for my autumn wreath.
You'll have to start cutting the burlap according to the dimensions indicated in the instruction sheet. Double check when needed.
Then, apply some glue on the edge of the burlap using your glue gun. Be careful with the hot end!
Connect the ends of the burlap that you cut. Make sure that they hold together.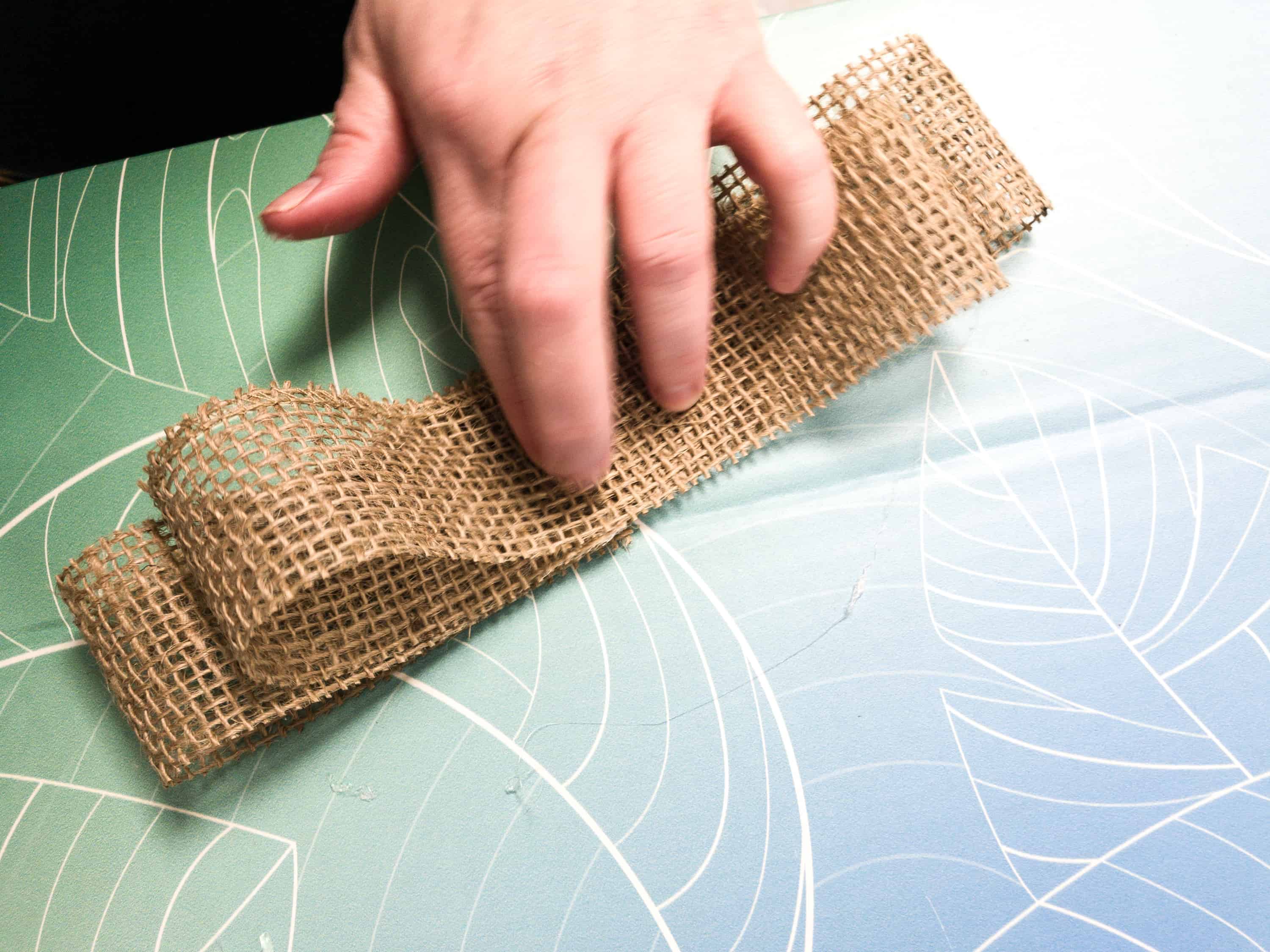 A little pressing and gluing and you will start to see a ribbon taking shape. This is going to be a breeze once you get used to it.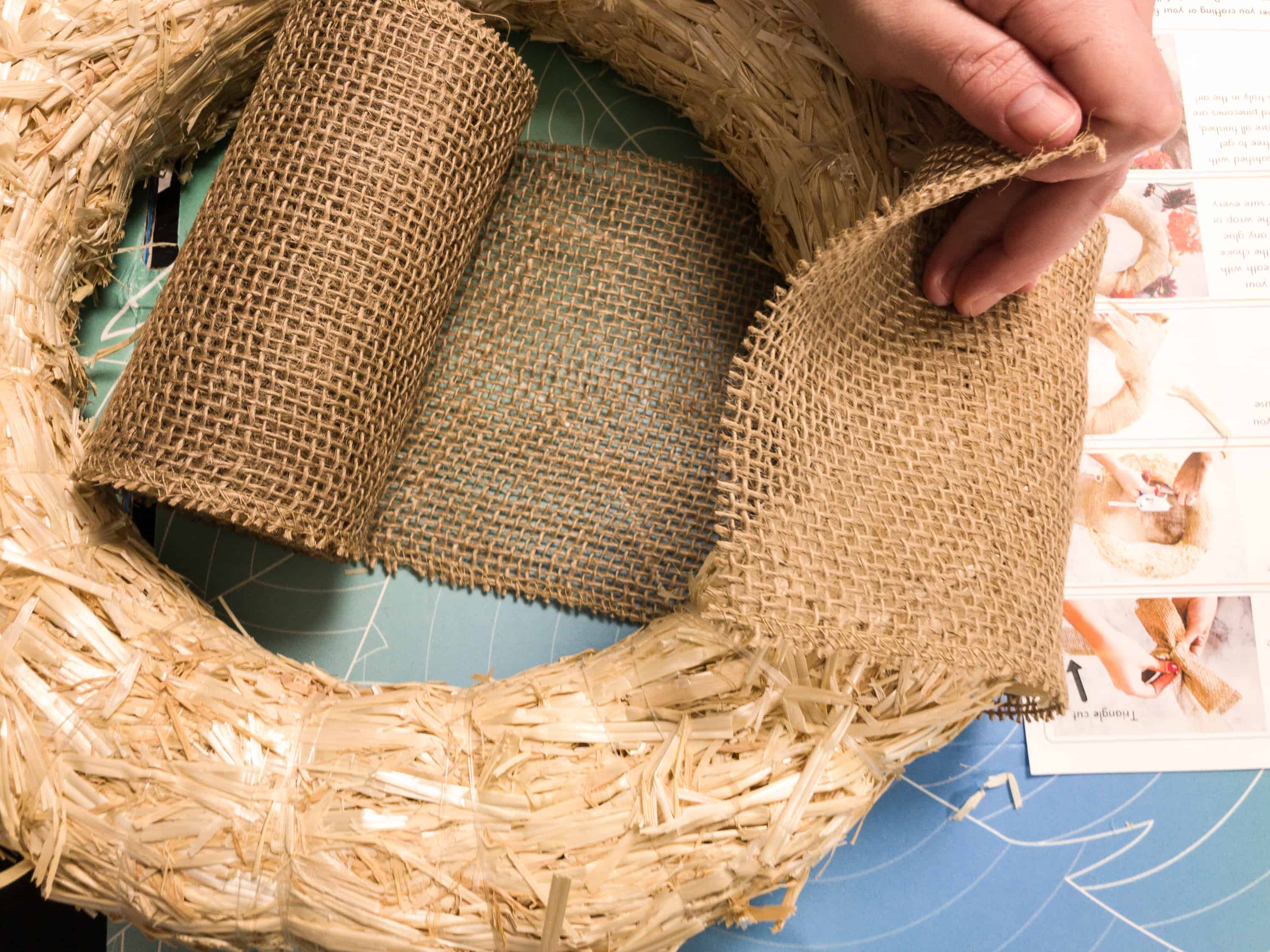 The excess burlap will be used to cover the wreath. Make sure that it is glued properly using your glue gun.
I love how the burlap added texture to the wreath. It does make it more authentic, right?
Again, glue the burlap in place to secure it afterward. Any excess burlap will have to be cut off.
Time to add those flowers and pine cones!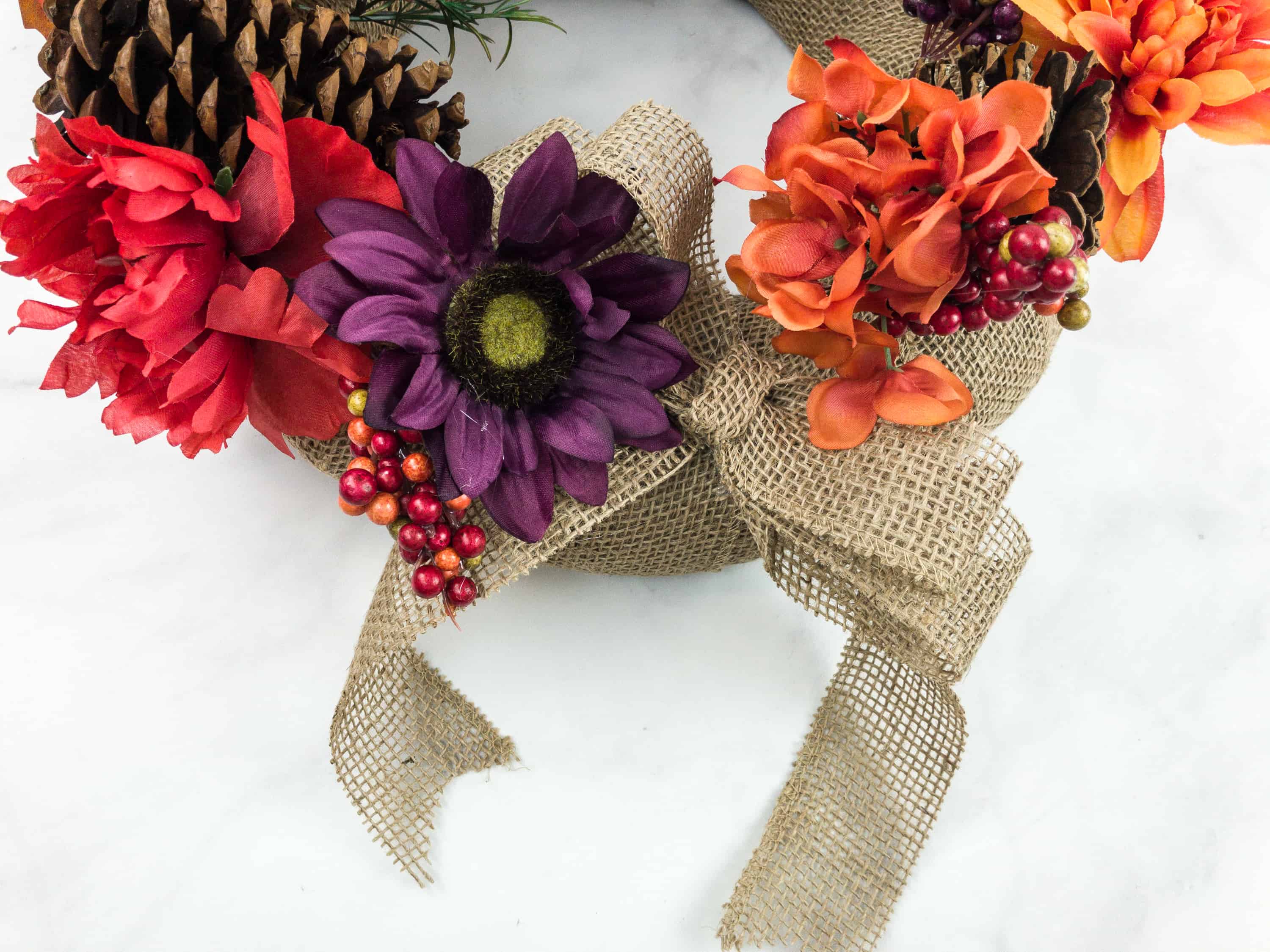 You can add any flair to the ribbon if you like. Mine was blended with the rest of the flowers with that barely-there look except for the ends of the ribbon which you can clearly see.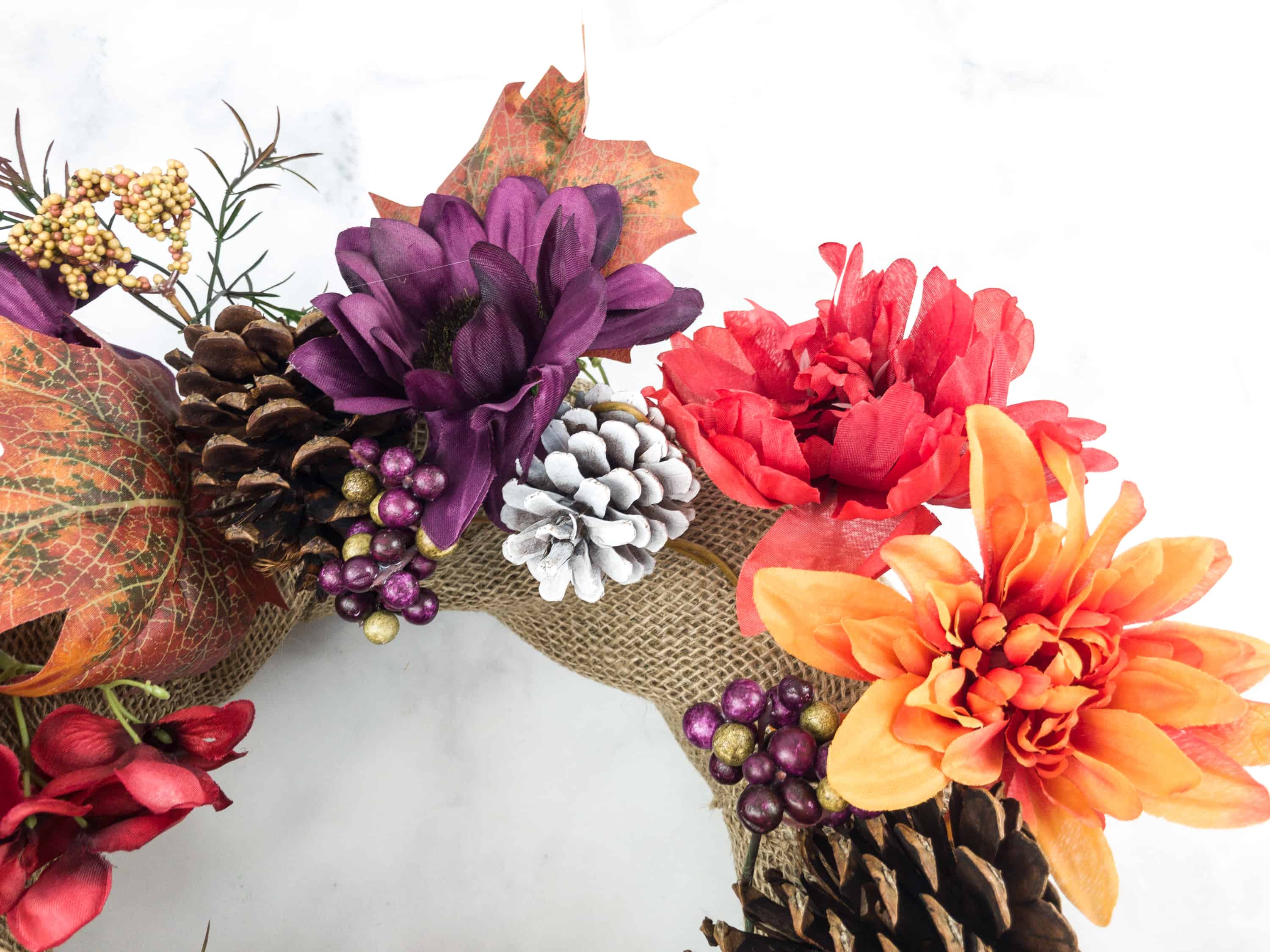 All that you have to do is to cut the stems of the flowers before sticking them on your wreath.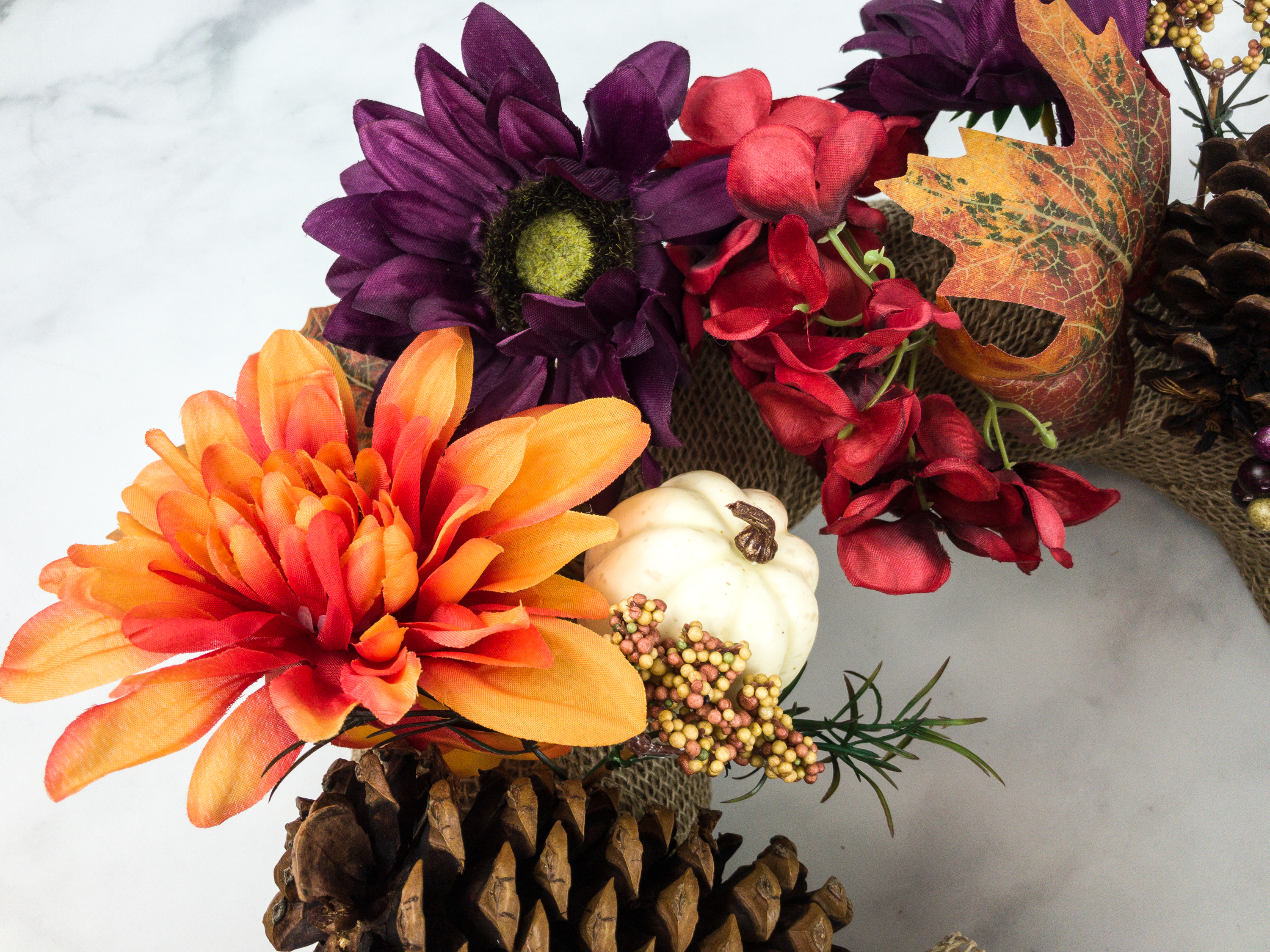 Don't you just love the pop of color? My autumn wreath is finished and ready to be installed on my front door!
Adults & Crafts for this month has helped me usher fall in with this cute wreath. Seeing this set makes me want to do more DIY stuff, especially after making this one beautifully. Thank you Adults & Crafts for making this box for beginners like me!
What do you think of this month's box?