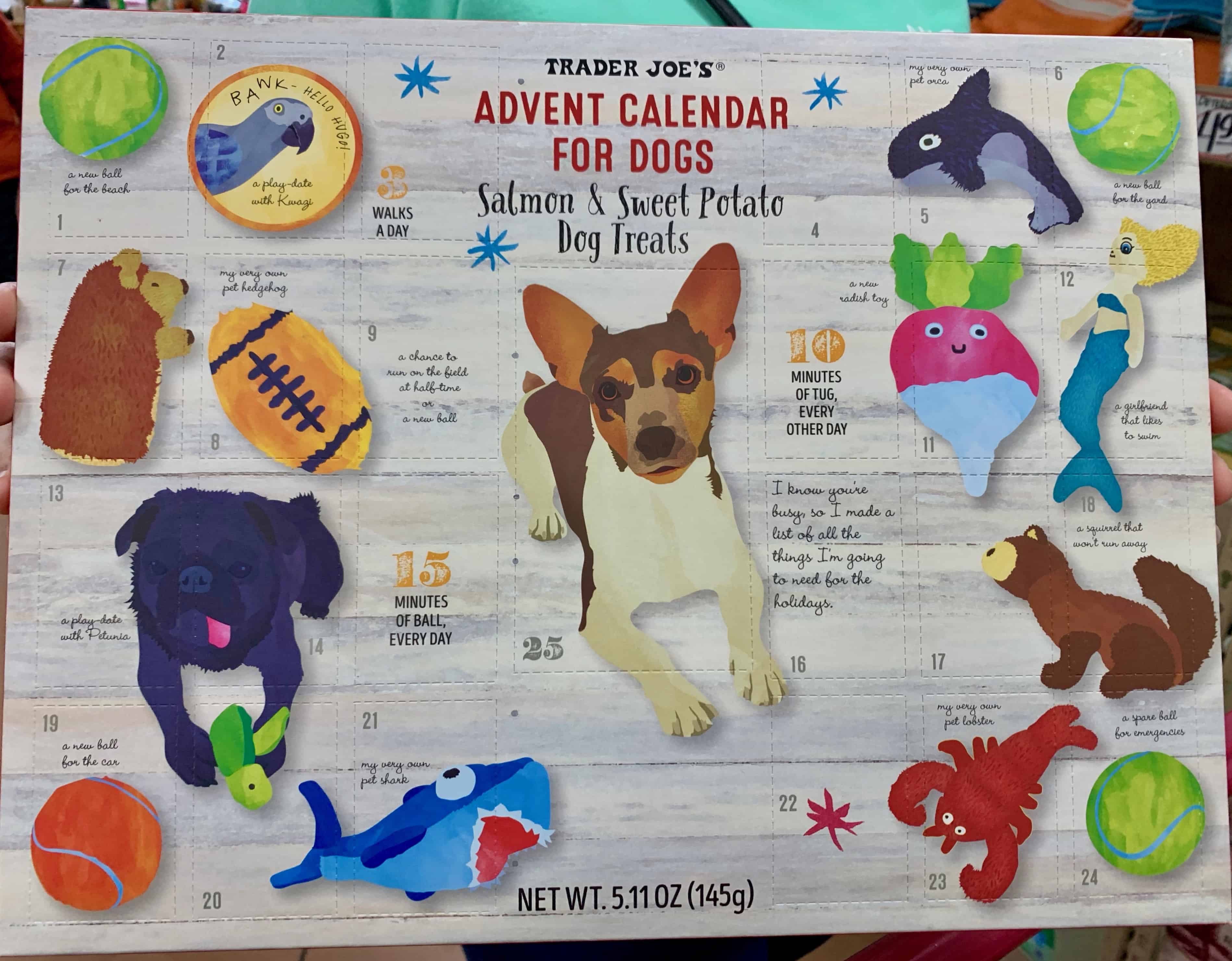 The Trader's Joe's Dog Advent Calendar for 2018 is has arrived! You can grab it for $5.99 at Trader Joe's stores. Boxes contain an exciting 24 day countdown of smoked atlantic salmon and sweet potato dog treats!
Looking for even more advent calendars? Check out all our posts on Advent Calendars or find more on Amazon!
Are you getting the Trader's Joe Dog Advent Calendar 2018?