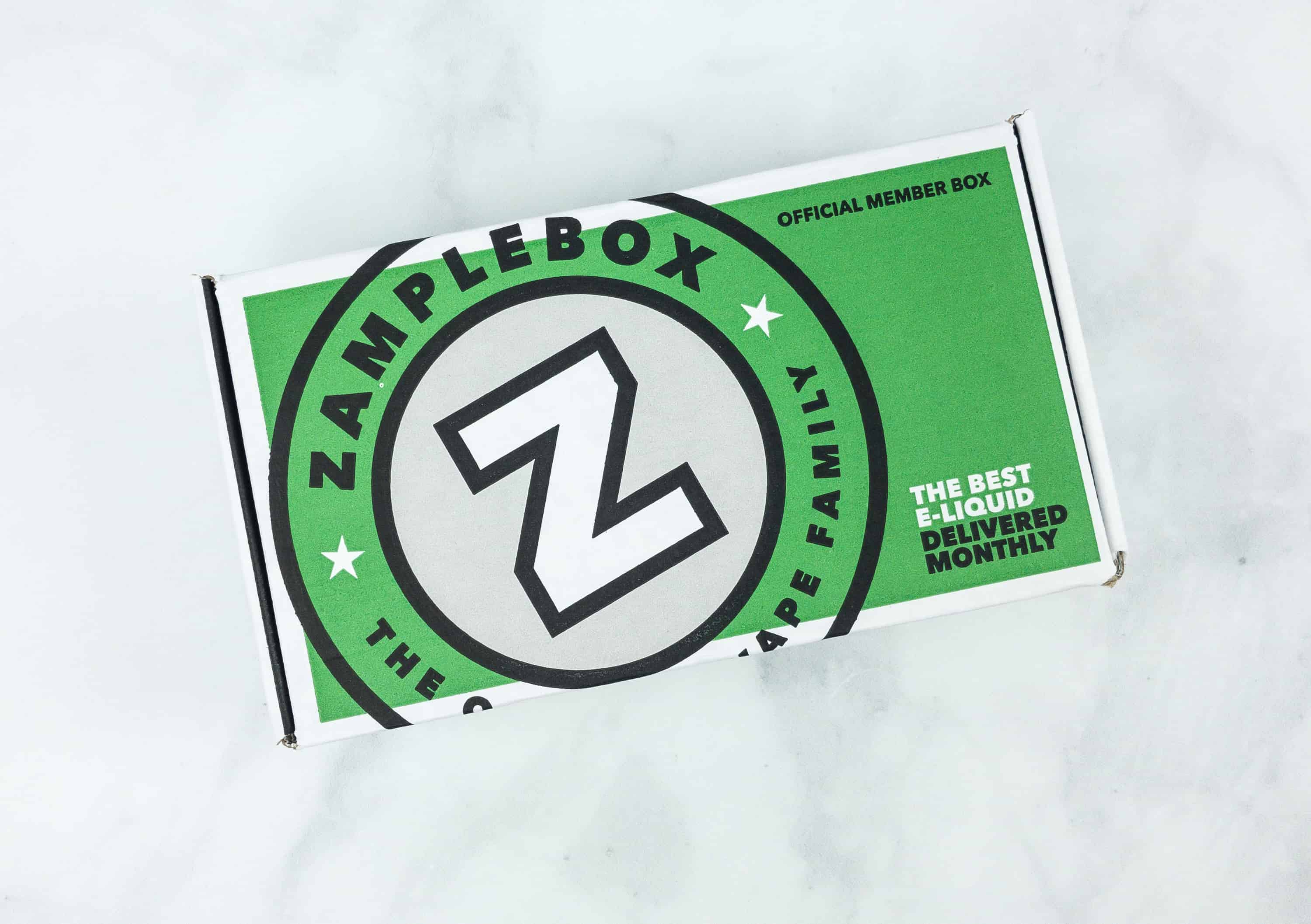 ZampleBox is a monthly e-juice/vaping subscription box. Every month you'll receive 3 ($23.99), 6 ($33.99), or 11 ($53.99) premium, American-made e-liquid bottles. Zamplebox has a ton of juice preference features that allow them to deliver a box that is customized to your taste preferences.
This is a review of the 11 bottles $53.99 per month box.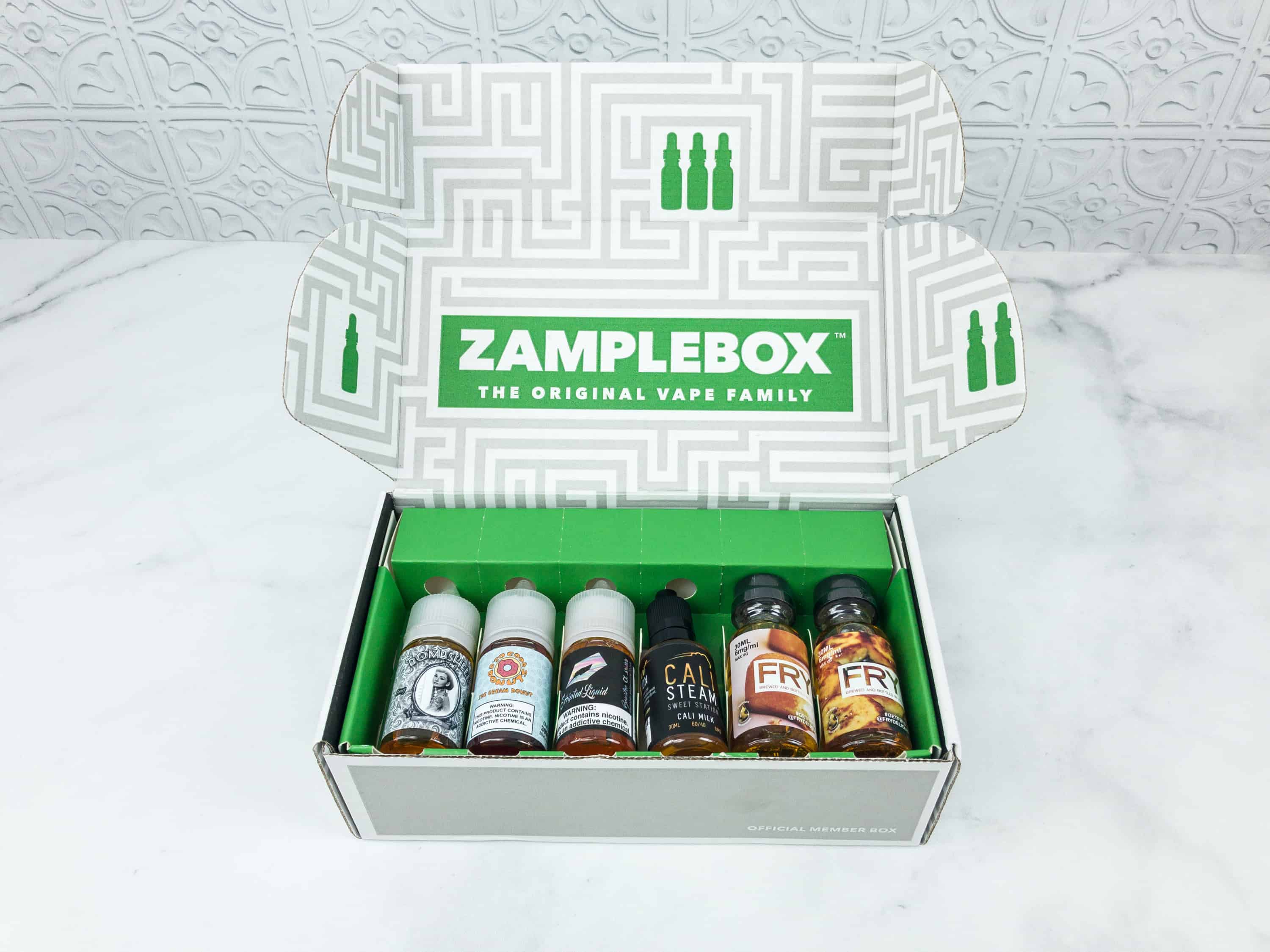 All ZampleBox Memberships now include ZB Wholesale ($9.99/month value) for FREE! You'll get access to special member-only vape deals as well as the wholesale shop.
DEAL: Get 10% off your first box with coupon code ZBTEN!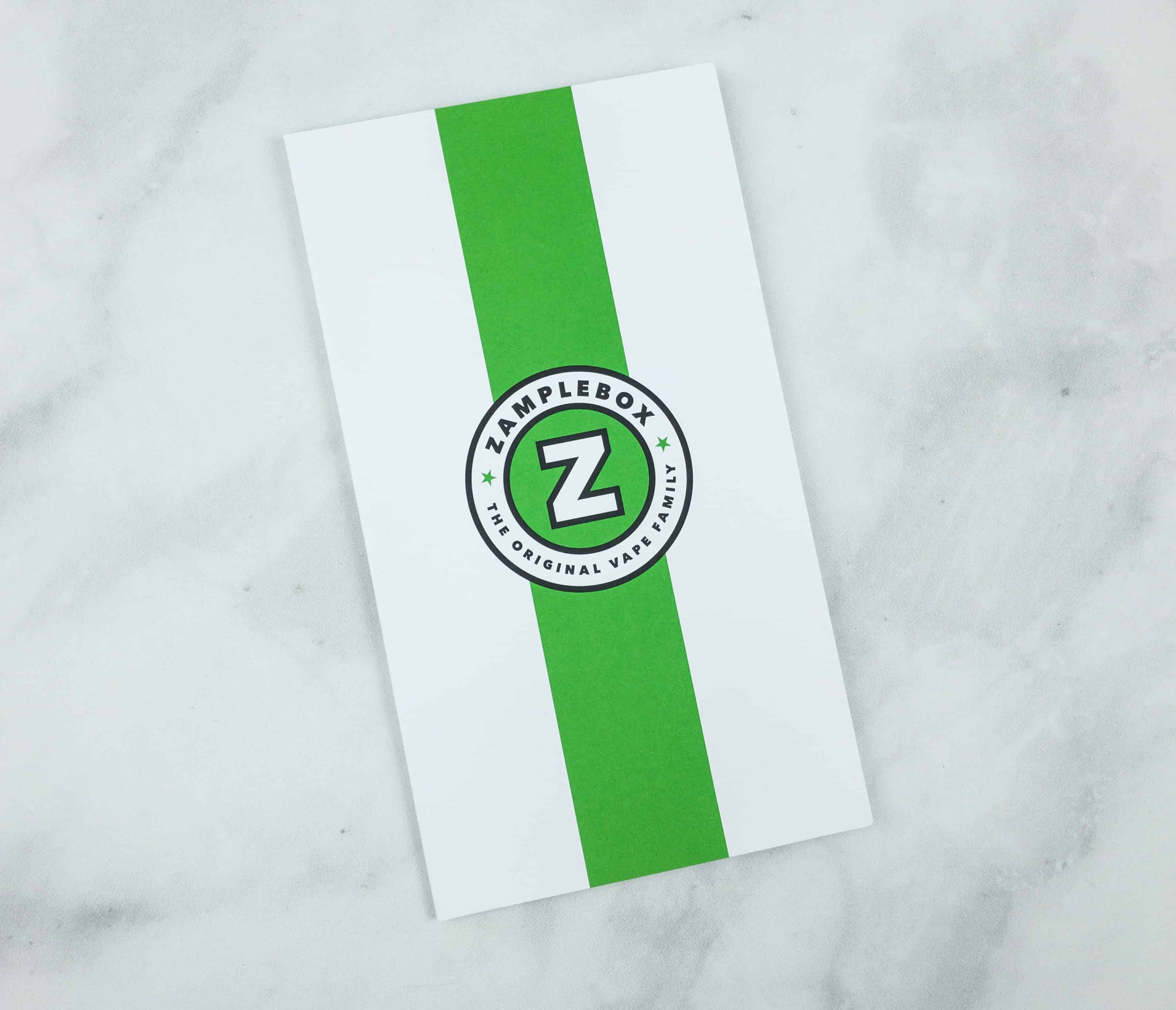 Also included in the box is an information sheet that lists all the e-juices in your box for the month.
Brand labeling on e-juice is notoriously cryptic, so it's sometimes a bit of a challenge to match up the listings with the bottles.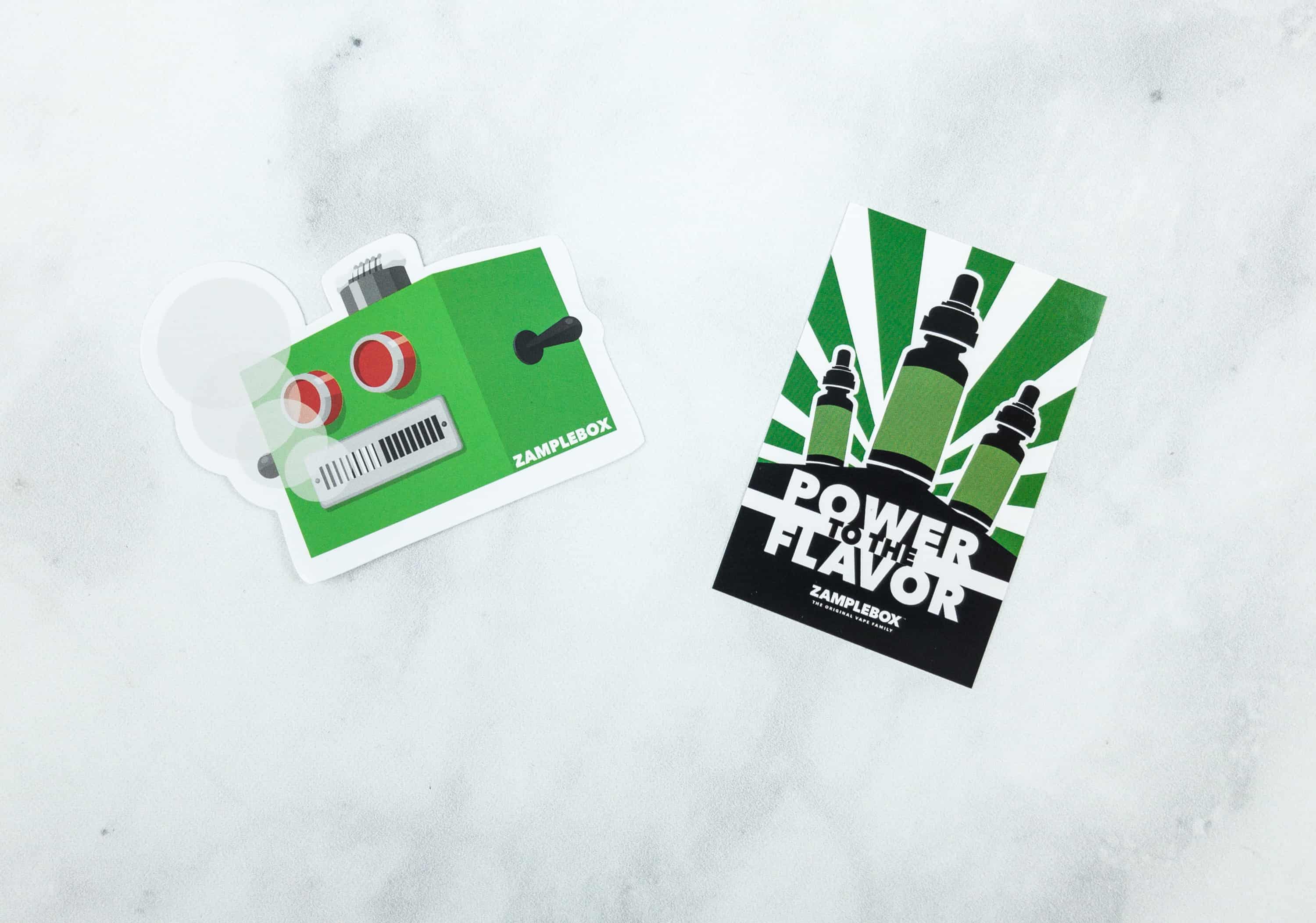 Here are two exclusive stickers from Zamplebox! Most boxes include a straight on a logo-type sticker and one that is a little wilder.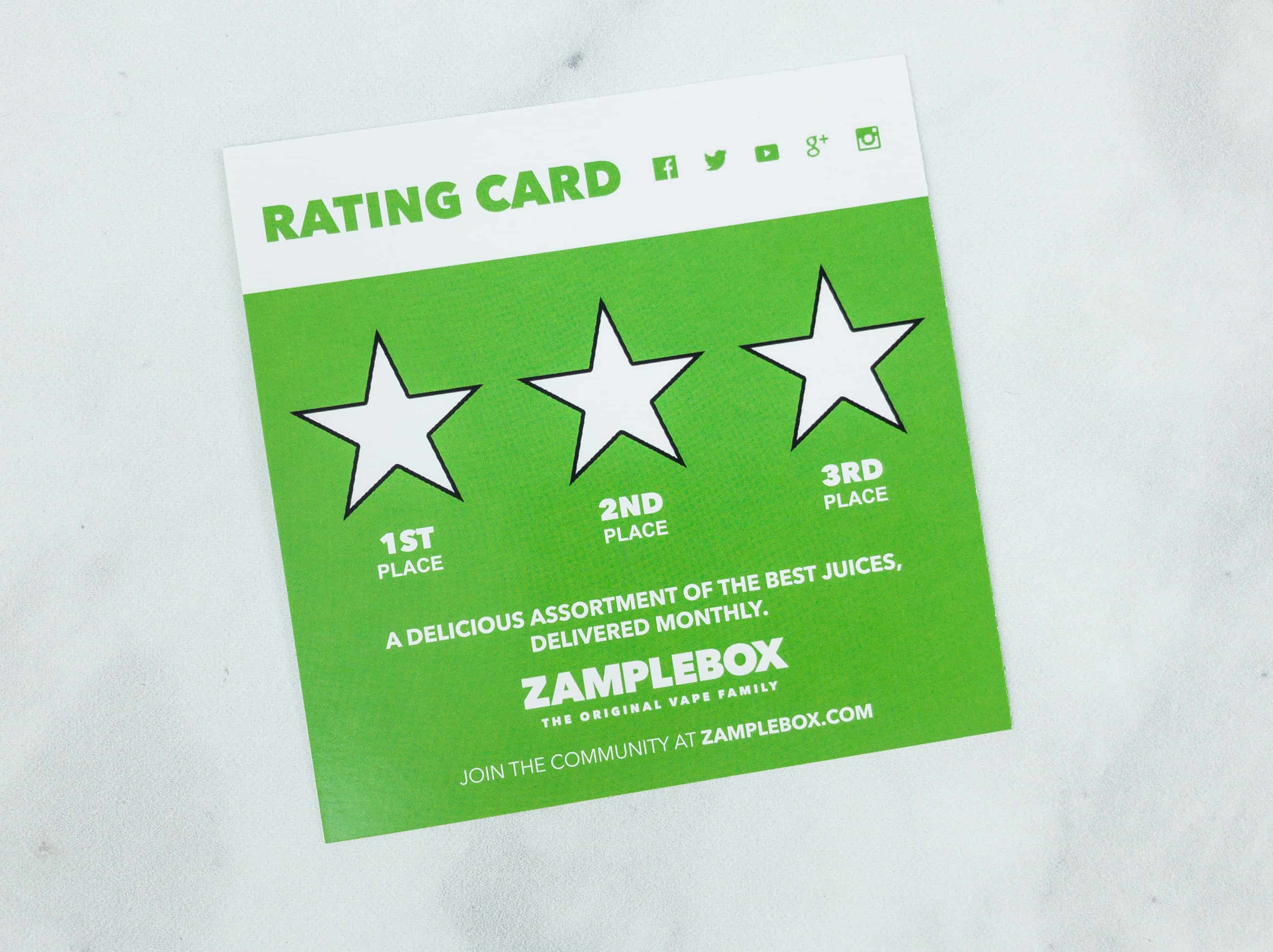 ZampleBox also sent us a rating card.
You just have to pick your top 3 favorite e-juices, post it on social media, and tag ZampleBox for a chance to be featured!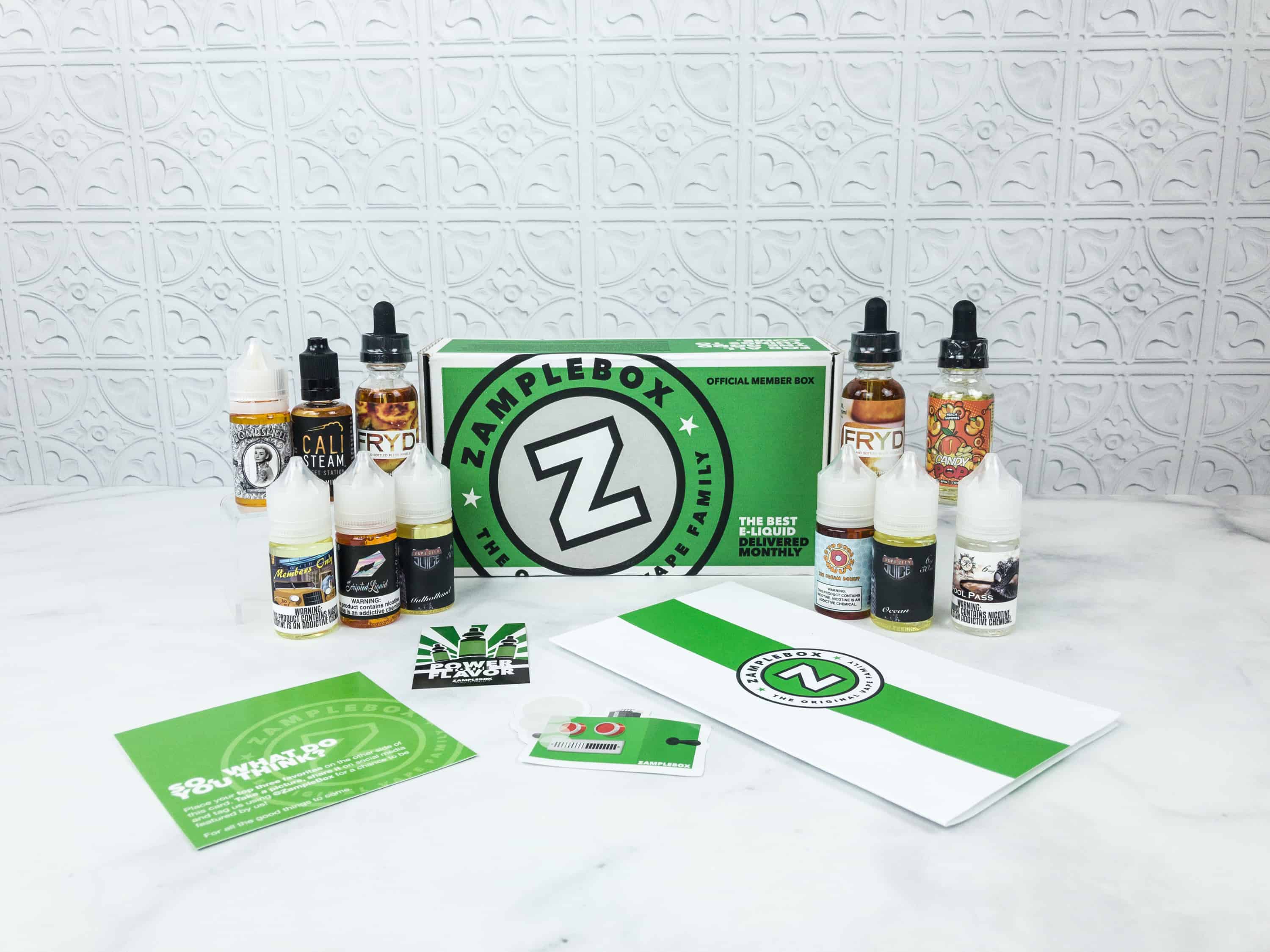 Everything in the box!
Audrey By Vape Craft Inc Bombshell Premium ($16) Flavors: dessert, lemon, bold
There's a lemony and fruity taste on the inhale and the sweetness of powdered sugar on the exhale.  It's an interesting combination.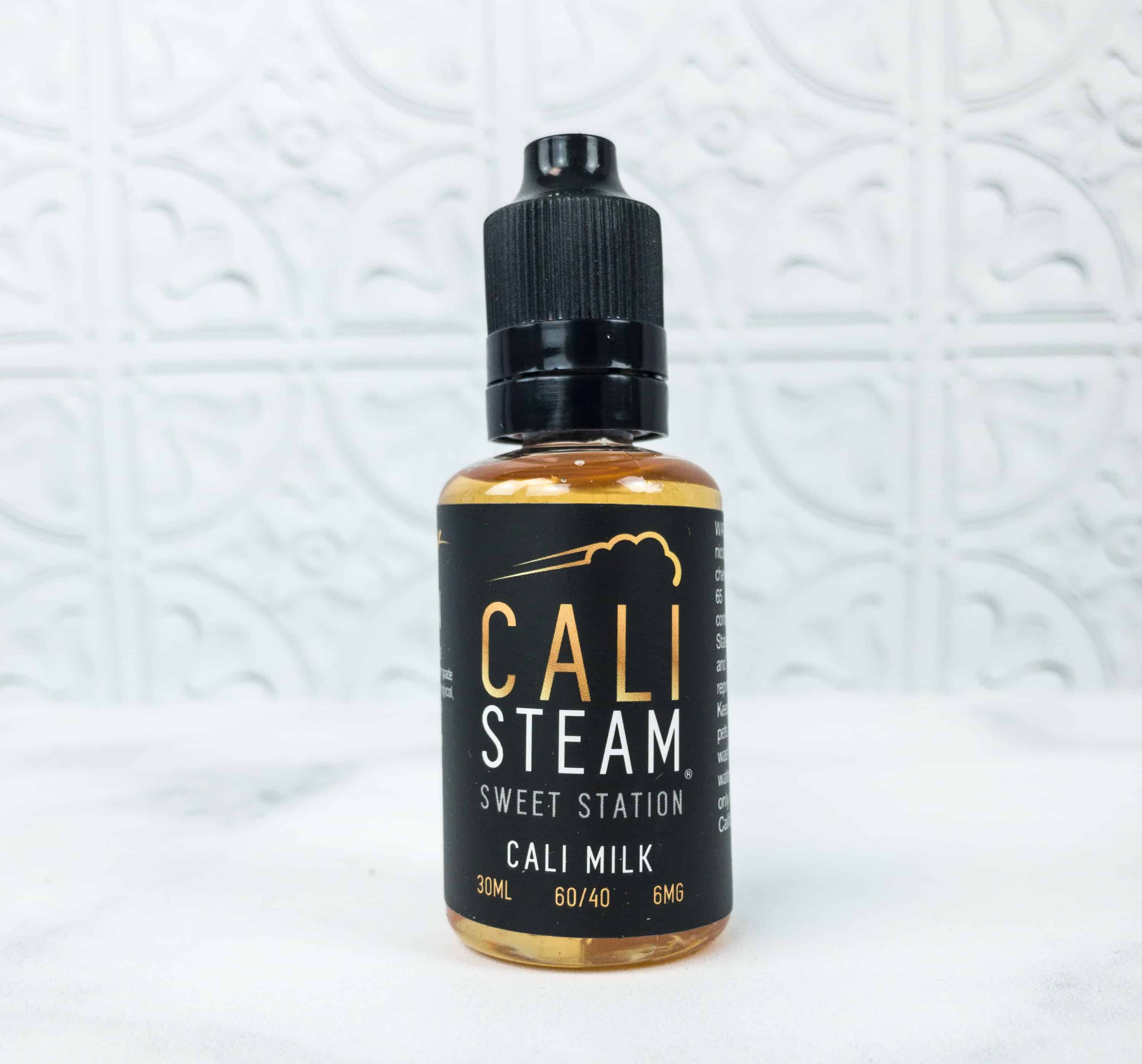 Cali Milk By Sweet Station By Cali Steam ($12) Flavors: dessert, cream, milk, custard, strawberry
This combination of strawberry and milk custard hits the throat smoothly. It's a great dessert vape that comes with high vapor but low throat hit.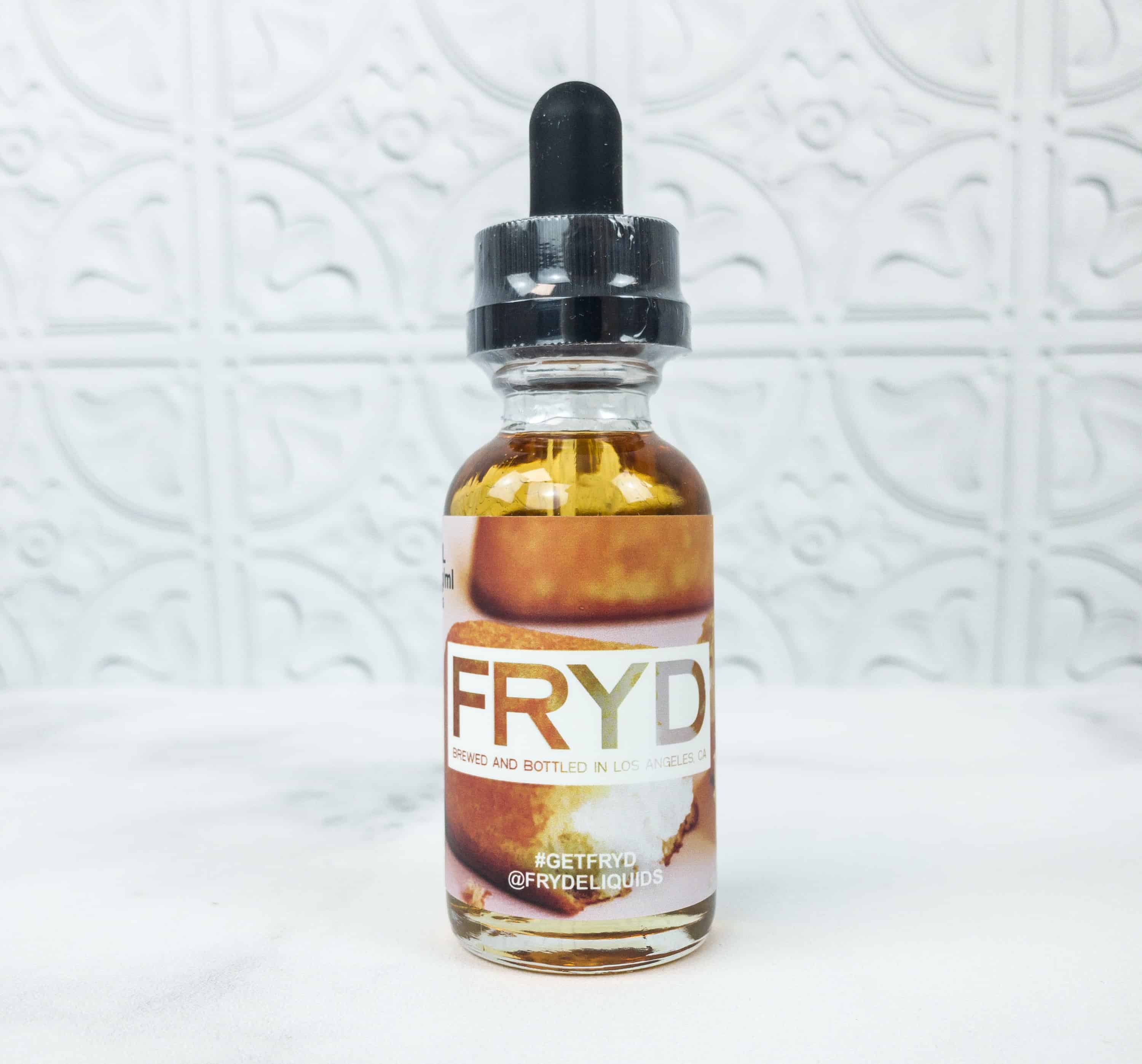 Fryd Cream Cakes By Fryd Eliquids ($15) Flavors: dessert, cream, cake
Cream cakes, anyone? This e-juice definitely captured the taste of a deep-fried cream cake. If you like a sweet vape, this is for you.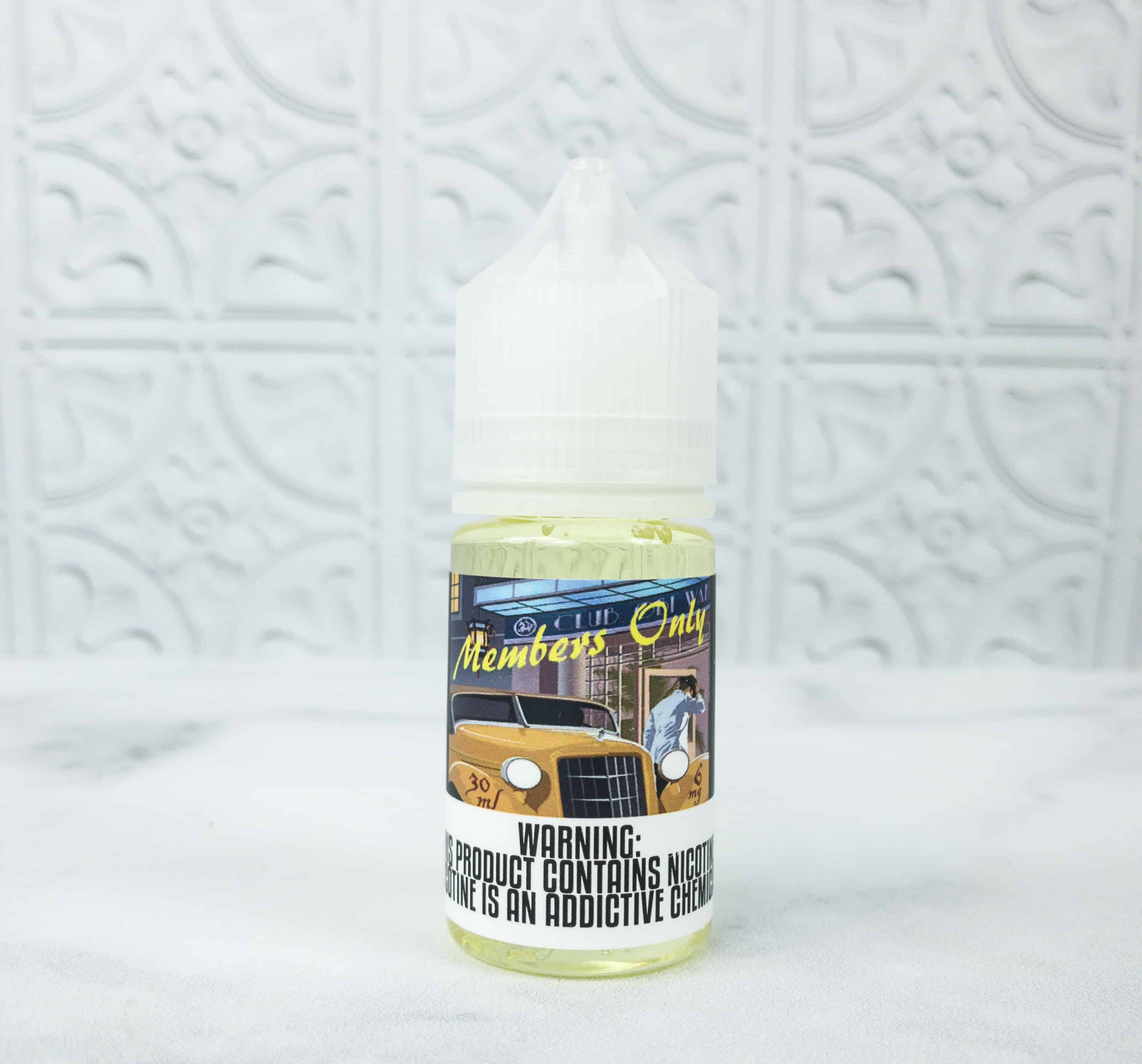 Members Only By Vape Craft Inc High-Class Premium ($15) Flavors: dessert, cream, rich, cheesecake, cookie, ice cream, custard, berry, strawberry
If you are fond of strawberry cheesecake, this flavor closely resembles that. It also comes with a high vapor production. The flavor is a bit strong but gradually lessens to a more palatable taste.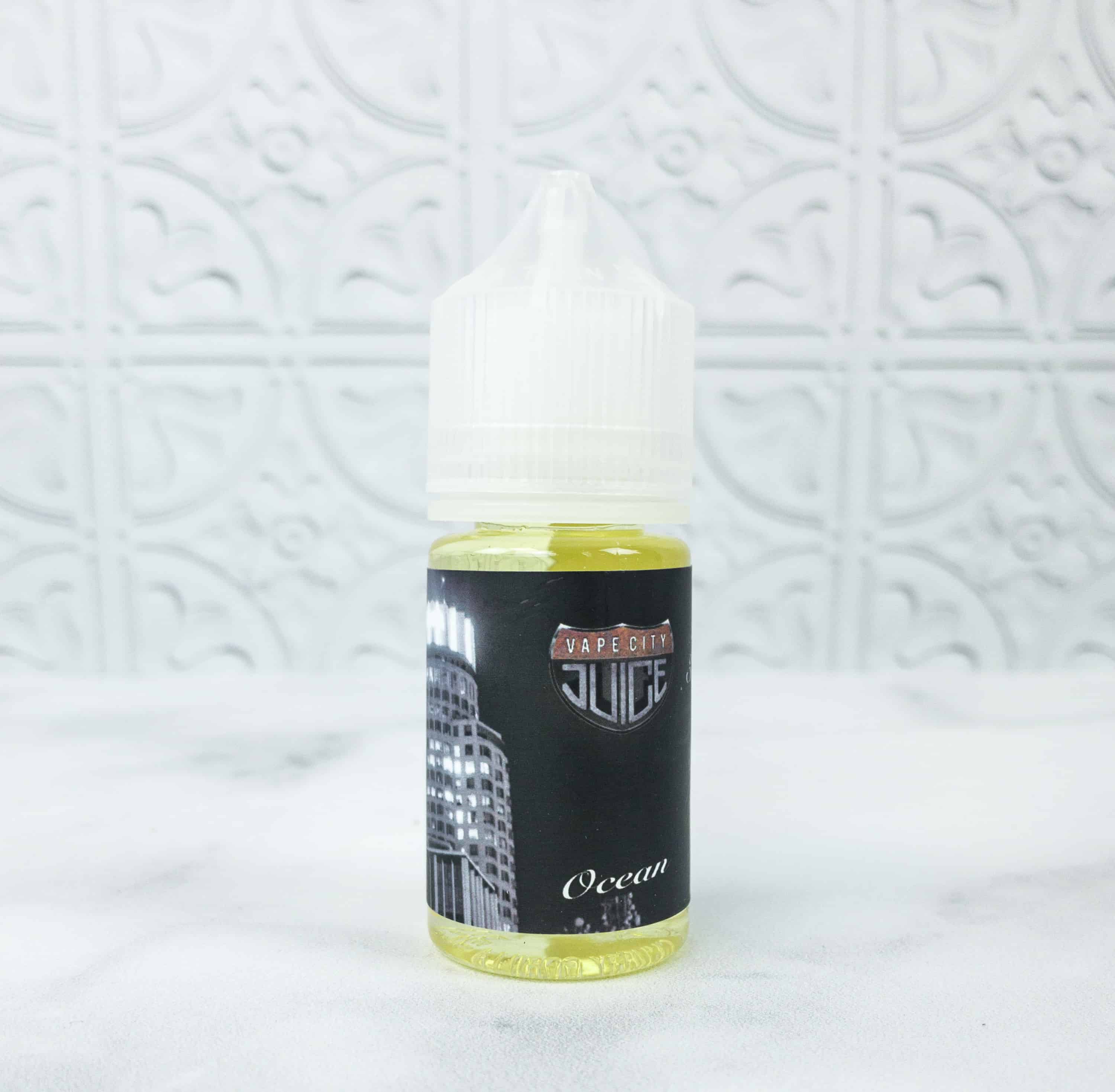 Ocean By Vape City Uptown Line ($15) Flavors: fruit, vanilla, custard, strawberry
This e-juice is a combination of strawberry and vanilla that rolls nicely in the mouth. It has a smoothness to it that is lacking in others. There's also a slight fruity hint.

Pool Pass By The Classic Line Alternative ($16) Flavors: fruit, candy, peach, berry, strawberry
This is a nice e-juice to consider if you are looking for a vape juice that has a subtle flavor. The inhale gives you this smooth strawberry flavor, with hints of peach in the end.

Boustro By Scripted Liquid ($15) Flavors: fruit, cream, marshmallow, cookie, berry, strawberry
Boustrolooks like a classic in this sleek black bottle. It's like a fruity dessert since it tastes a lot like strawberries, cookies, and marshmallows in one.

Fryd Banana By Fryd Eliquids ($20) Flavors: fruit, cream, butterscotch, banana
As the name suggests, this vape juice has the flavor of deep fried golden banana slices. It's a bit sweet and a bit buttery too.

Ice Cream Donut By O'So Good ($15) Flavors: dessert, cream, donut, strawberry
It smells like freshly-baked glazed donuts and strawberry ice cream. This is a great choice if you want a yummy and pleasant vape.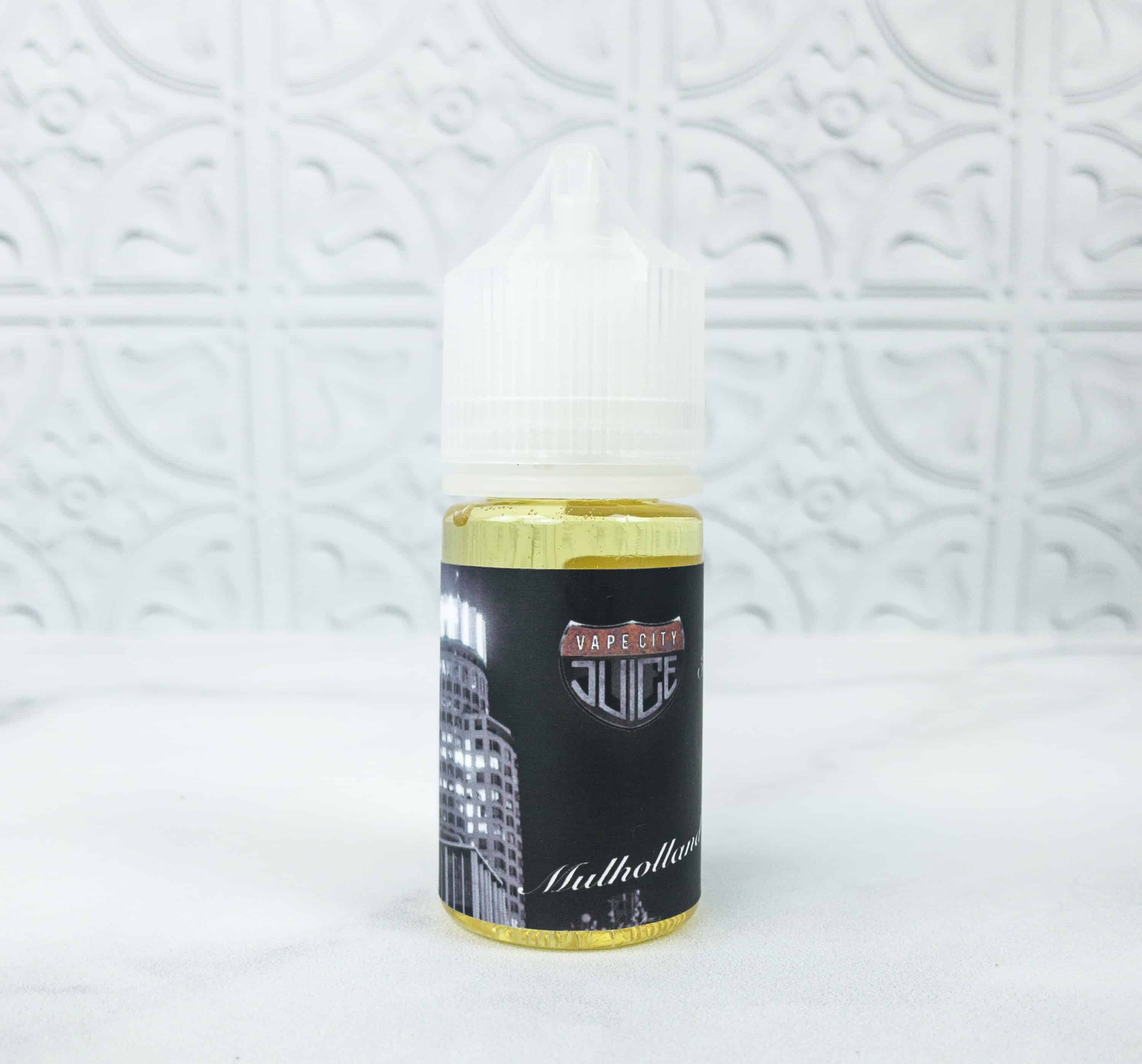 Mulholland By Vape City Uptown Line ($15) Flavors: dessert, cream, caramel, hazelnut, brown sugar, vanilla, graham cracker, strawberry
This one's pretty exciting because it tastes like a graham cracker crust with a caramel brown sugar glaze. The flavor has just the right amount of sweetness.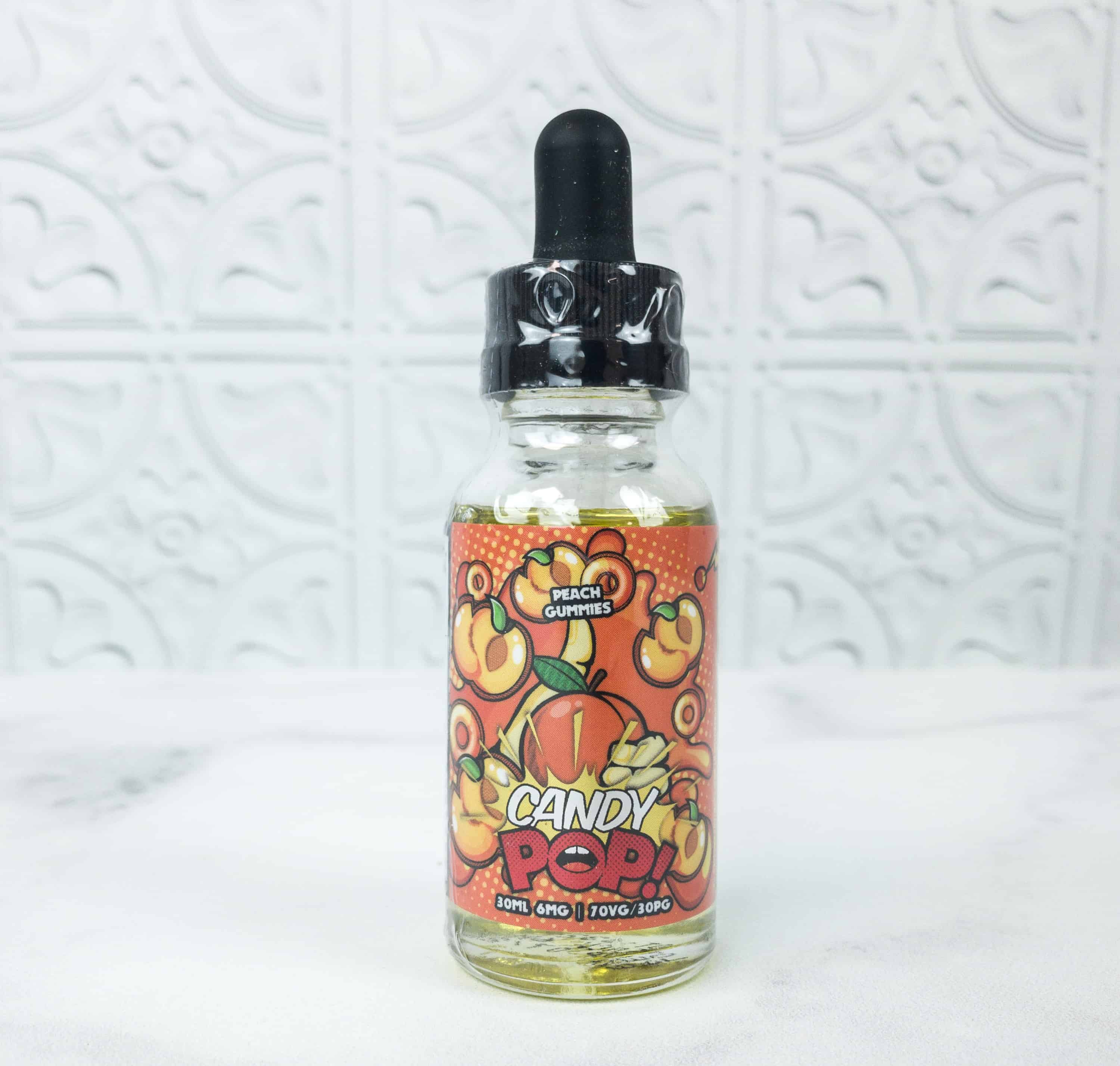 Peach By Candy Pop! ($14) Flavors:  fruit, candy, peach, berry, strawberry
For candy lovers, this e-juice is for you since it has captured the peach gummy flavor down pat.
Zamplebox sends a wide selection of vape juice flavors every month. It's a great way of trying out highly recognized and award-winning vape brands from all over the world. It also lets you discover new and delicious vape flavors, which is very useful whether for newbies or veteran vapers. You can even customize the juices you'll receive depending on your taste preference, so it will be unlikely to receive a flavor you won't like!
Are you getting this month's Zamplebox?