Yogi Surprise is a yoga-inspired monthly subscription box designed to complement your way of living. Each monthly box contains 6-8 products picked by experienced yogis to complement your yoga practice and your life! It's like getting a care package every month! I'm always super excited to see this lovely purple package in my mailbox, it's both zen and happy looking!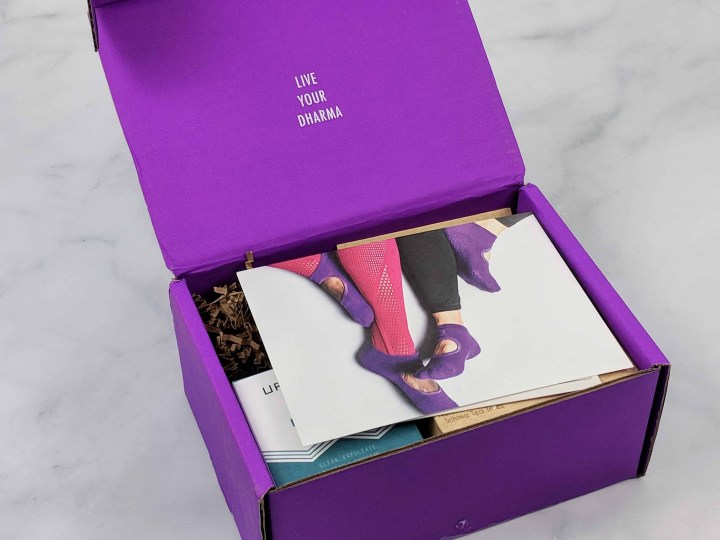 DEAL: Get 25% off your first box! Use coupon code HELLO25.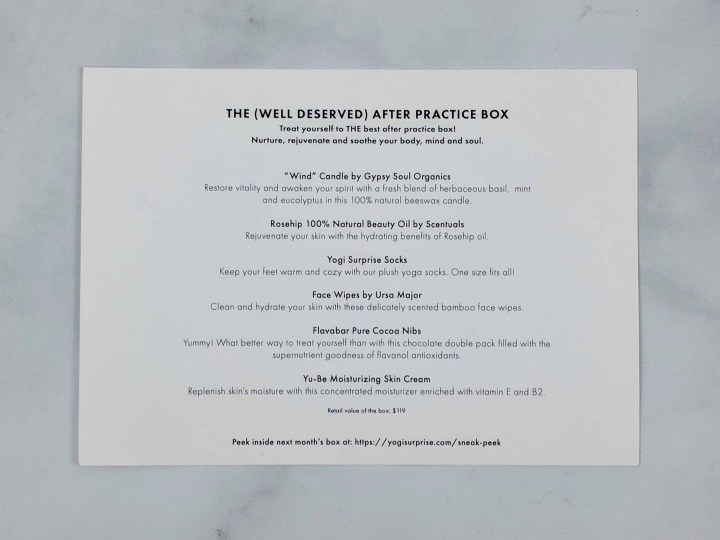 Every month we get a little information card with the theme and the list of items. This month's theme is The (Well Deserved) After Practice Box! There are six items on the list, but one extra item was a spoiler, while my box had an eight item to make up for the delay some of our box suffered.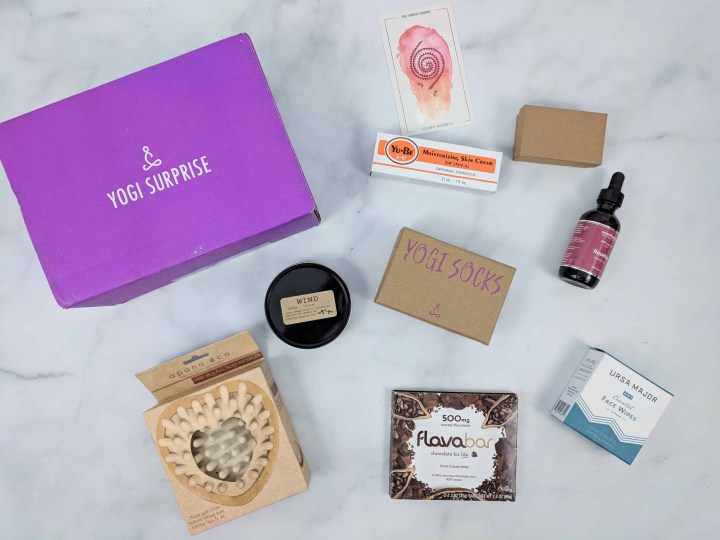 Everything in this month's box.

"Wind" Candle by Gypsy Soul Organics. This candle is a blend of eucalyptus leaf, sweet basil leaf and spearmint leaf. It's a nice beeswax based candle, and the eucalyptus is a bit strong for me. But my husband loved that it seemed to help a bit with his cold (eucalyptus is great for this).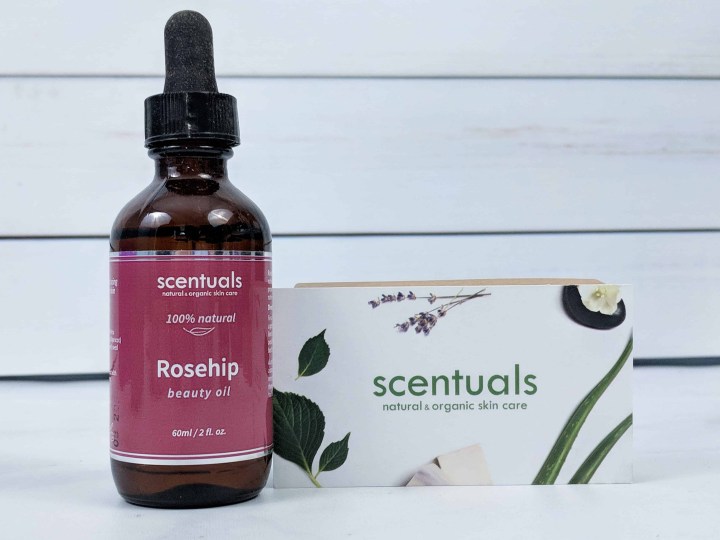 Rosehip 100% Natural Beauty Oil by Scentuals. I was excited by this item as I love Rosehip seed oil for my face, especially with the winter coming and the air getting drier.

But this is a BLEND of rosehip oil, grapeseed oil, apricot oil, safflower seed oil, and vitamin E. I don't mind it as it feels good on my dry skin, and it has no perfume!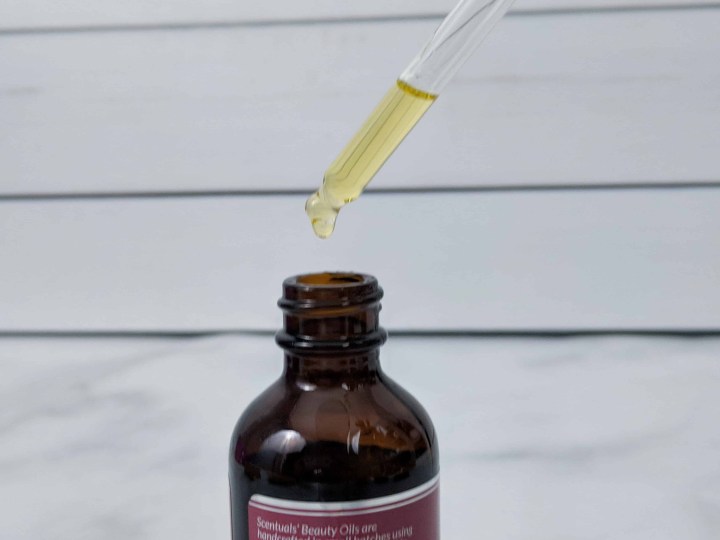 It has a nice texture and I like to use it right before my moisturizer before going to bed, or I simply mix a couple of drops to my moisturizer.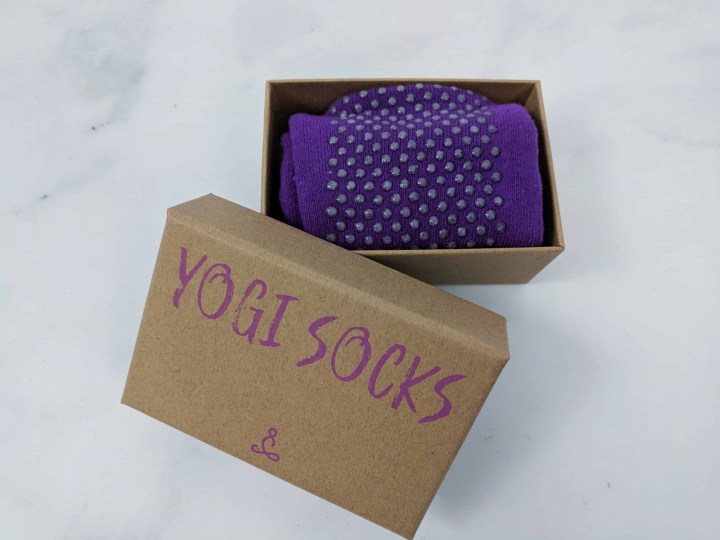 Yogi Surprise Socks. I love that they were packaged in a cardboard box instead of plastic.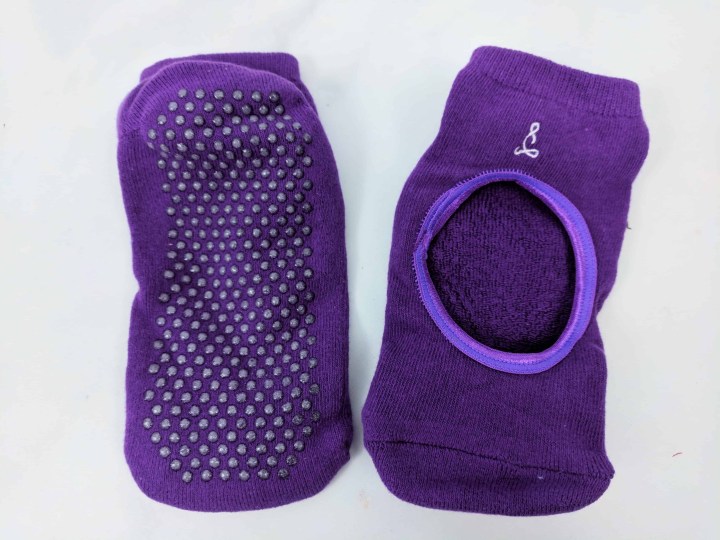 They are one size fits all, a very nice purple, and they are so soft on the inside! The underside has little sticky dots, perfect to do some yoga without a mat. Or on a mat for a better grip or when it's cold.
They are so comfortable, and they are not to tight around the ankle and the foot. The logo is small and cute. There's no suggestion as to how to clean them, so I would think that inside out in cold to warm water would do the trick to not loose the sticky dots.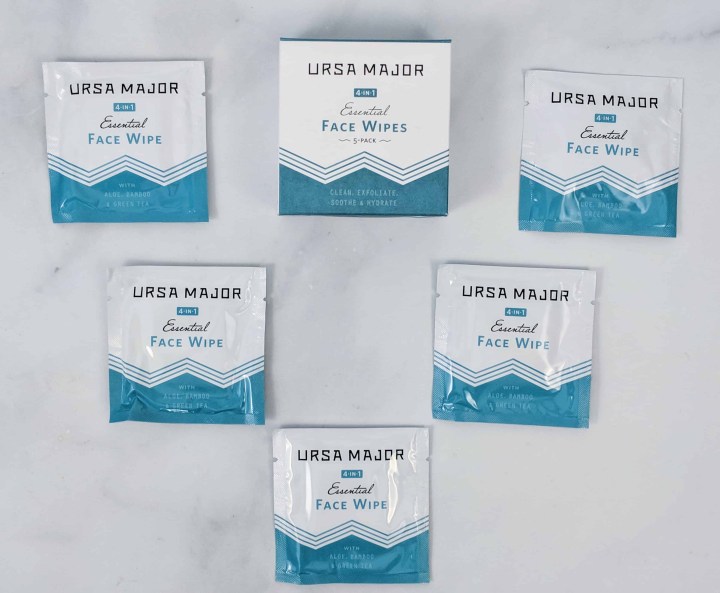 Ursa Major 4-in-1 Essential Face Wipes. Face wipes are a must for after a sweaty yoga practice. These are made with bamboo and infused with aloe and green tea to clean, exfoliate, sooth, and hydrate. They are biodegradable and compostable. Sadly, they also contain Birch Sap, which I'm strongly allergic to.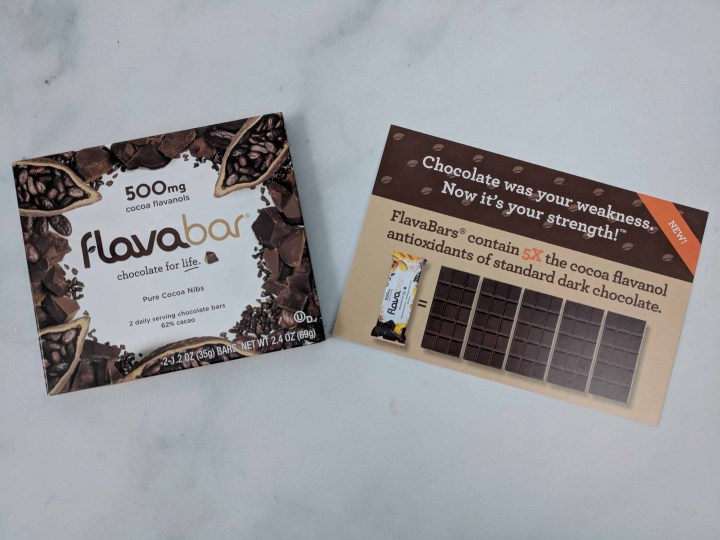 Flavabar Pure Cocoa Nibs. Chocolate bars with cocoa nibs that contain 5x the cocoa flavanol antioxidants of the standard dark chocolate. So if you don't like the bitterness of the dark chocolate, but you want the benefits of it, this is the treat for you!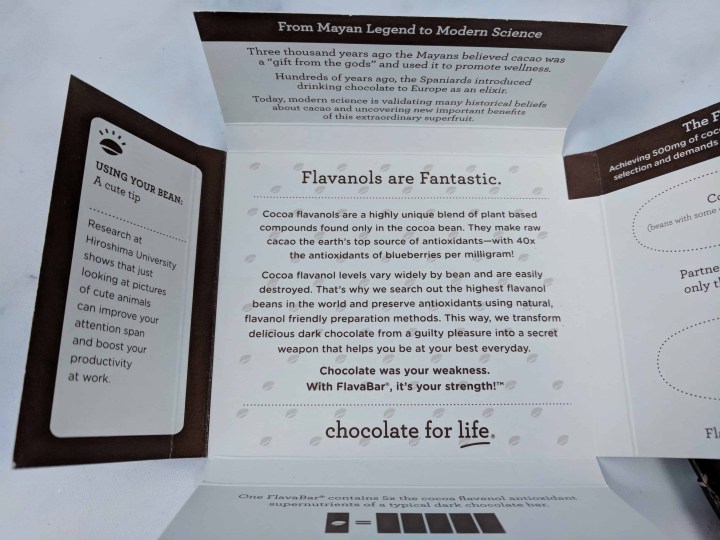 The package contains information about flavanols.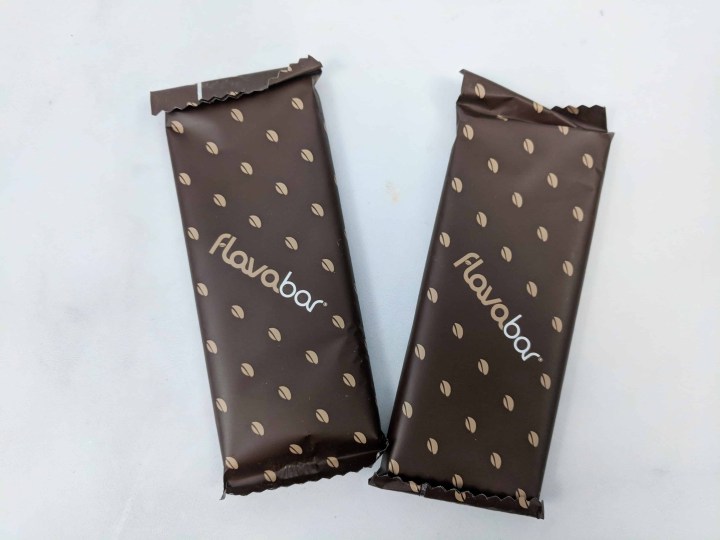 We received two bars!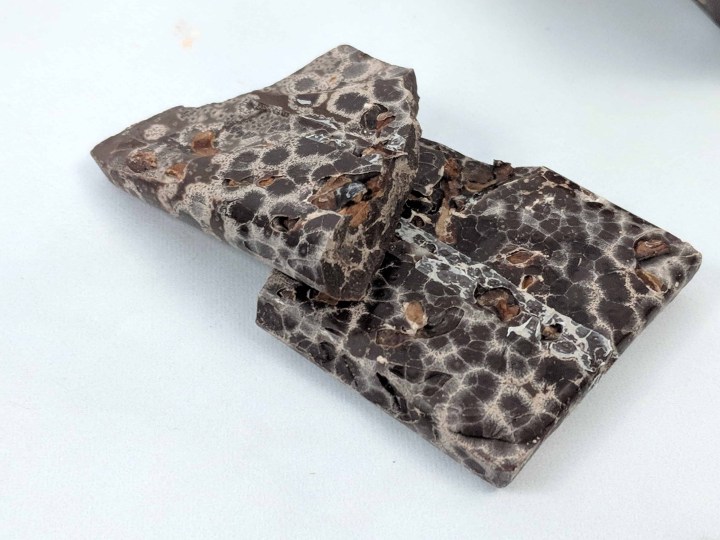 But both were in this state. I'm not sure what happened, but it was definitely not appetizing. I had Flavabar before and they are delicious, so I'm a little bit disappointed.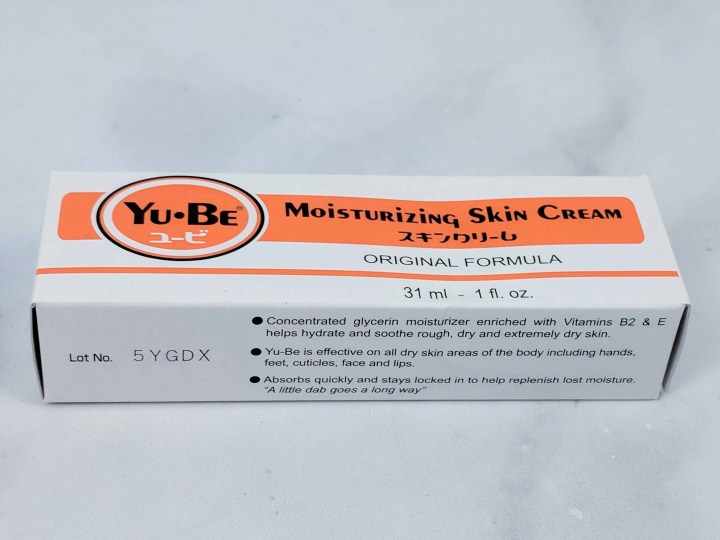 Yu-Be Moisturizing Skin Cream. Winter is coming, so is dry skin! This is a concentrated glycerin based moisturizer.

It's thick, but glides easily on the skin and that little dab of cream was enough for my fingers.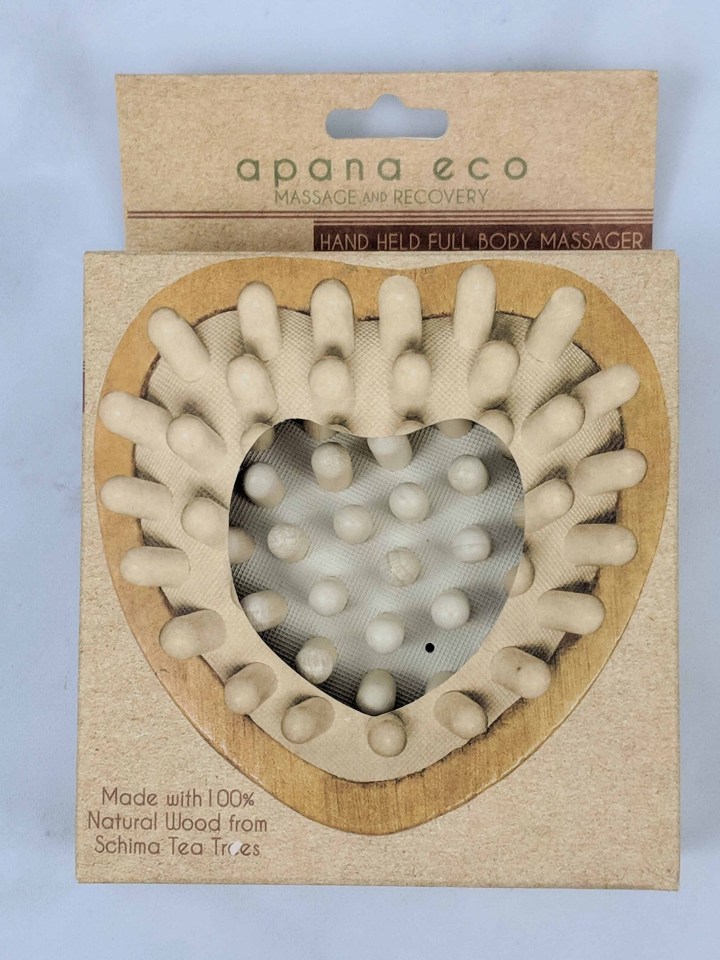 Apana Eco Hand Held Full Body Massage. This wasn't mentioned on the list of items, but it was a spoiler for this month's box.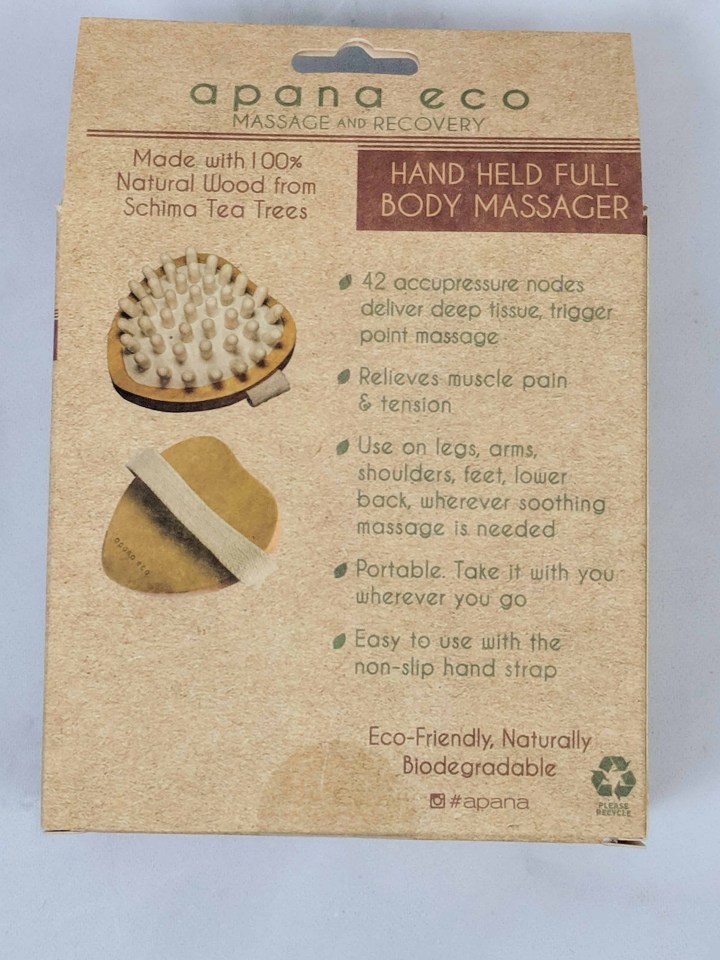 It's made with Natural Wood from the Shima Tea Tree. I don't know what kind of tree it is, but the nodes feel nice on the skin or through the clothes.
It fits perfectly in the palm of the hand, thanks to the soft strap. I can reach my tight shoulder muscles with it, and that's a win! Love this item, and it's the perfect size to carry with me when I travel.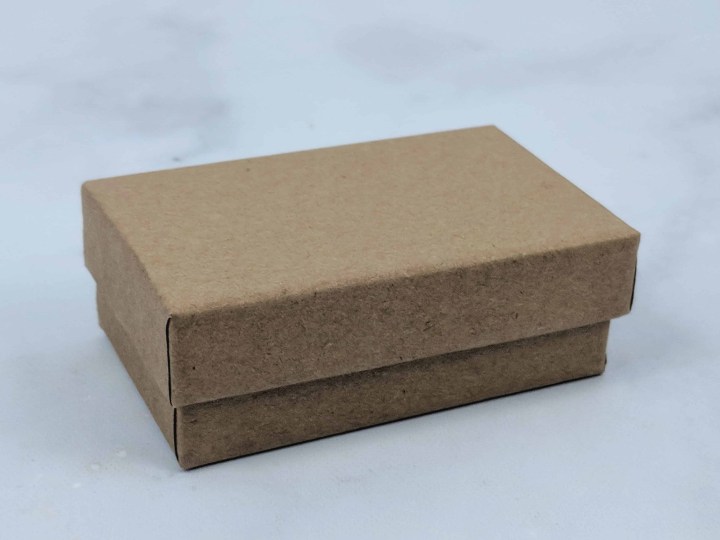 Bonus item! Earlier this month, I received an email saying that my box, among other's, would be delayed so they would send a bonus item to apologize.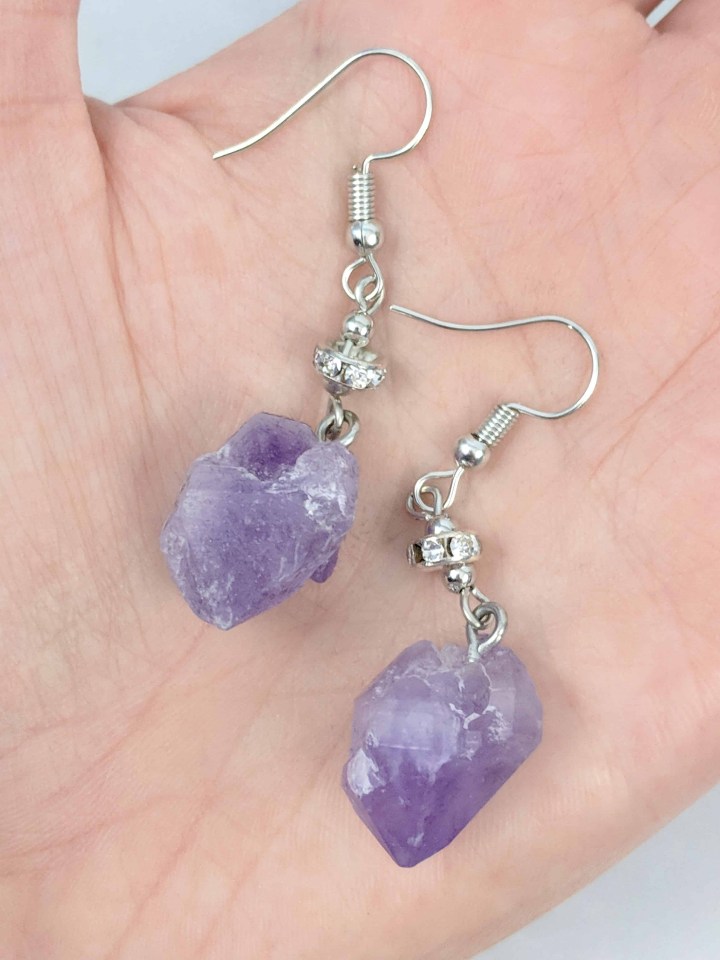 I received these lovely earrings! I think they are amethyst points.
They are so cute, light and I love them so much! I'm not sure what's the metal used for the hooks, so I'll coat them with a jewelry polymer sealant.

Yogi Surprise Sequence. I love my Yogi Surprise Sequence!

This sequence will help to ground yourself and to enjoy a well deserved after practice self-care!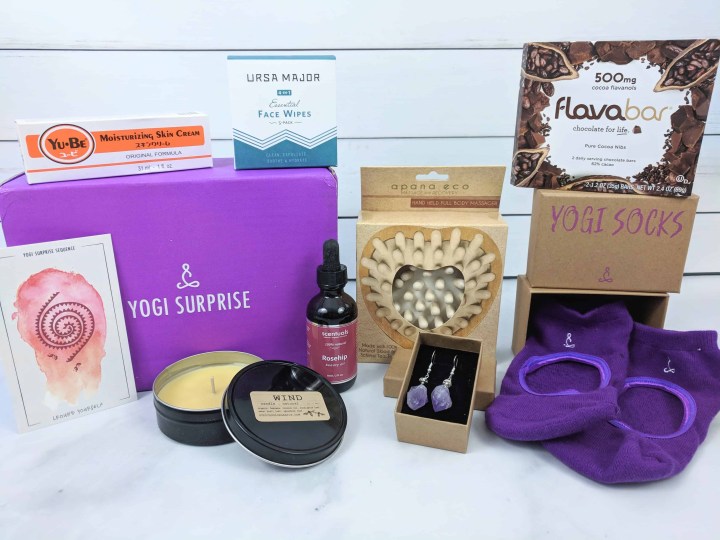 I really enjoyed this box, it's hard for me to actually choose my favorite item. I'm sad that I got the chocolate in a bad shape, but everything else was great and I will enjoy them for well deserved self care. This box was full of well thought out items around the theme, and I really like the mix of treats, skin care, aromatherapy and self care items.
Are you a Yogi Surprise subscriber? What did you think of the box?