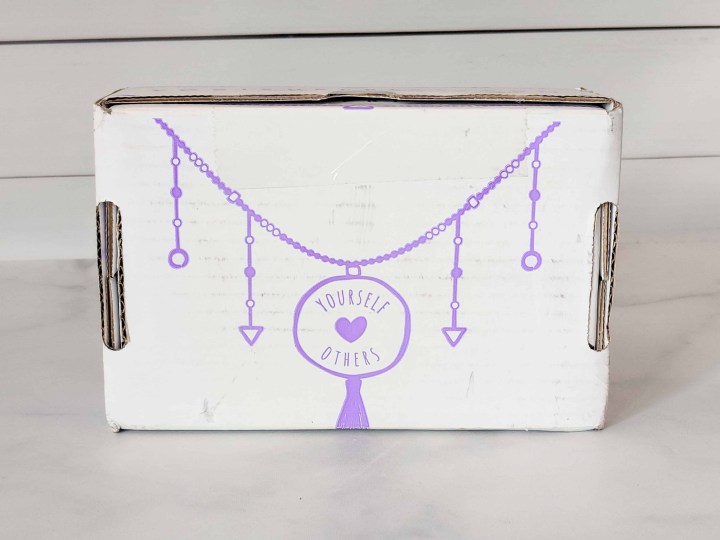 Yogi Surprise, in addition to its regular monthly lifestyle box, has a jewelry only subscription box. Every month you'll get handmade yoga-inspired jewelry pieces and 1 other item.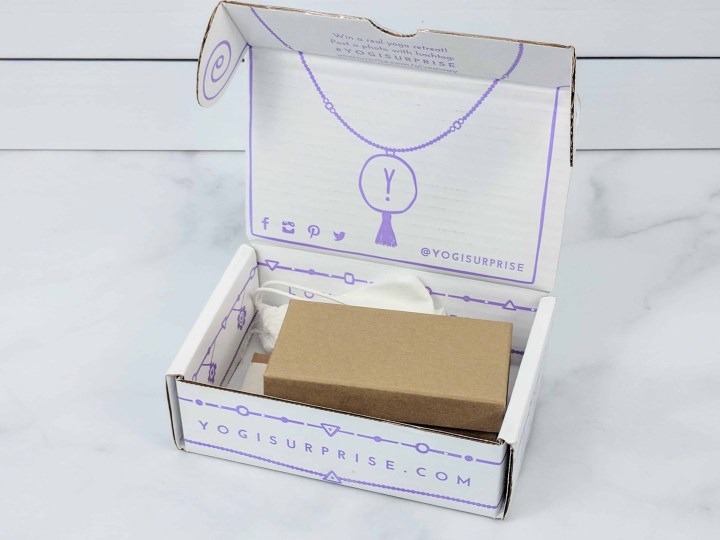 DEAL: Get 25% off your first box! Use coupon code HELLO25.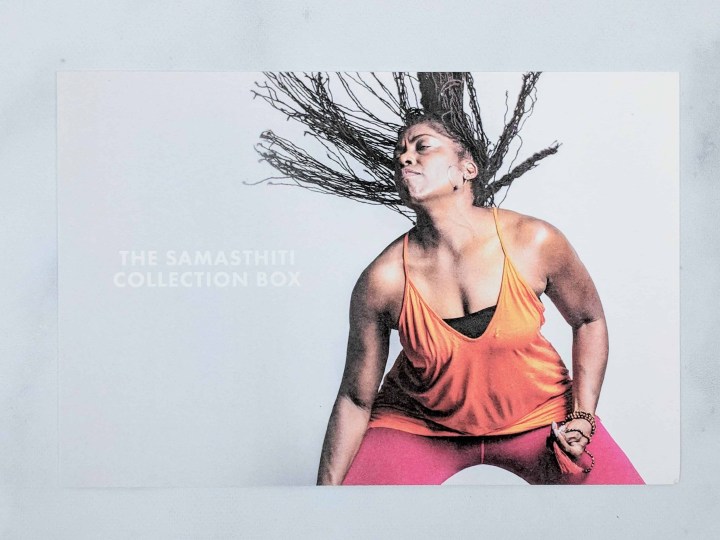 This month's box features the Samasthiti Collection.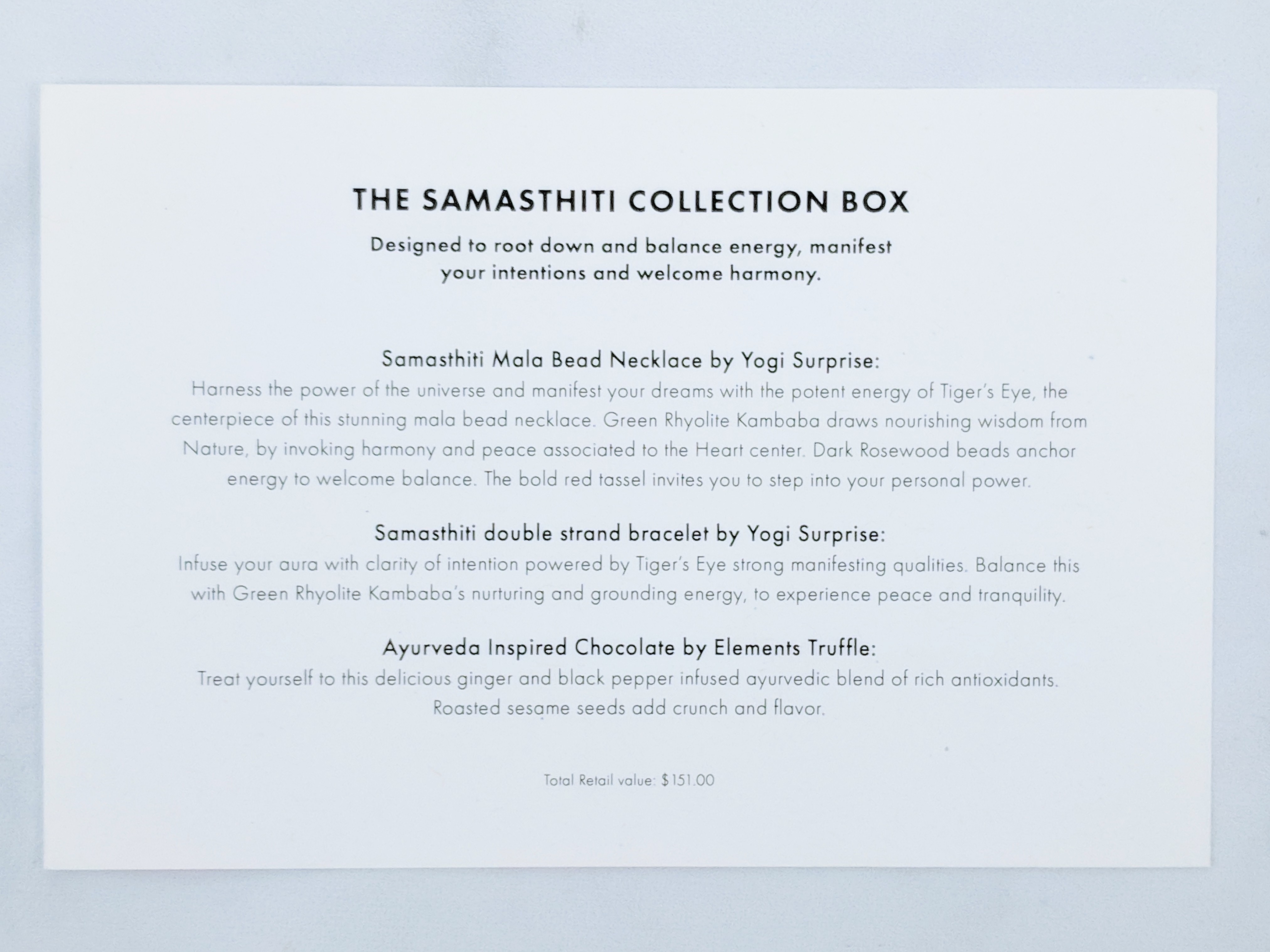 All the items are design to root down and balance energy, manifest your intentions and welcome harmony.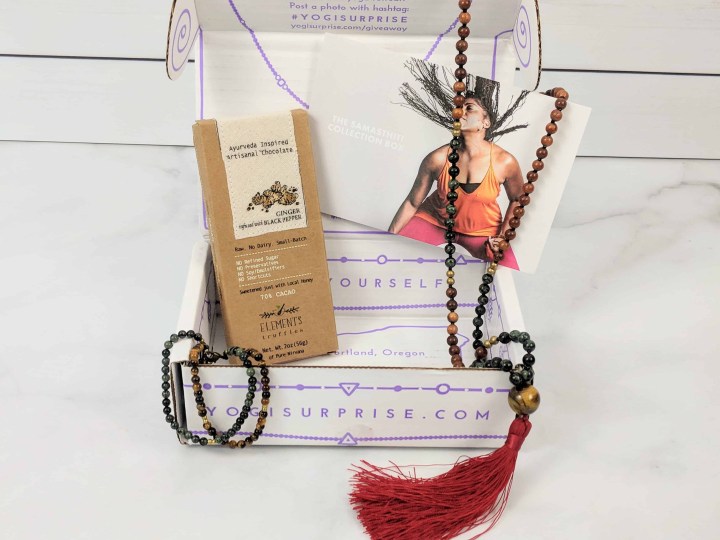 Everything in the box!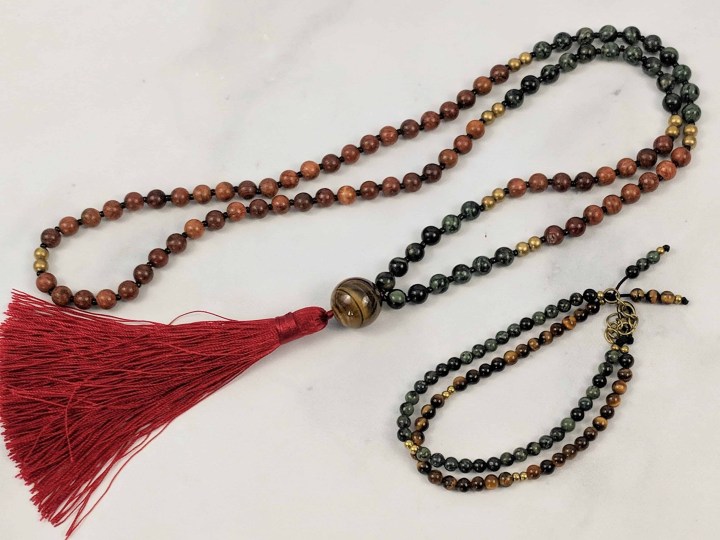 This month is about establishing an equal and steady stance (Samasthiti) through rooting stones such as Rhyolite and Tiger Eye.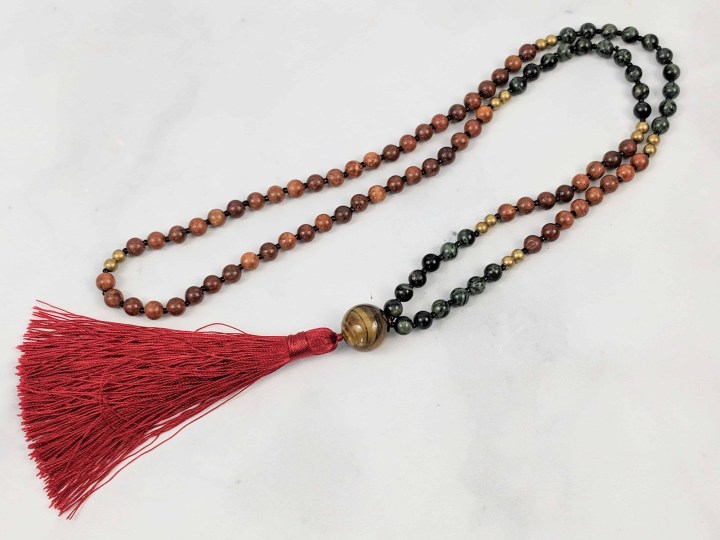 Samasthiti Mala Bead Necklace. This lovely grounding mala is made with Ryolite Beads (Green / Black) a stone that draws nourishing wisdom from Nature by invoking harmony and peace associated to the Heart Chakra. There's also Dark Rosewood beads (I love wooden beads as it makes the whole mala so much lighter!)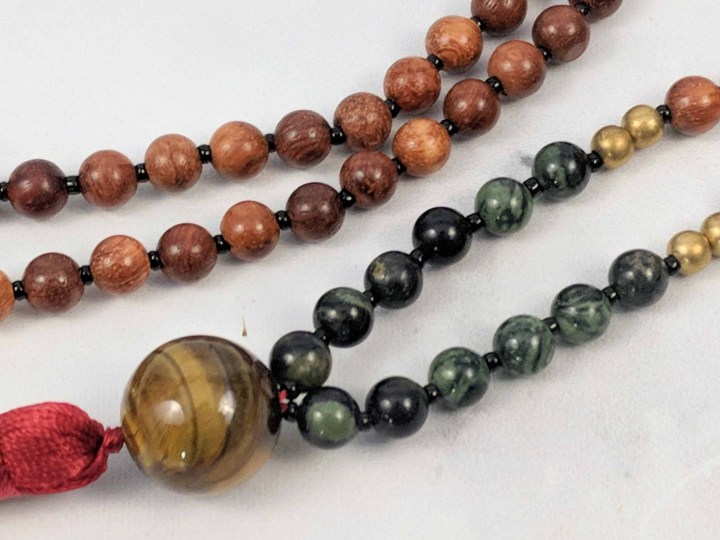 And the center piece is this nice Tiger Eye. I like that, beside the tiger eye bead, all the beads are smaller than with previous mala necklace. It's nice as it looks smaller, and the colors are great for Fall Season.
Samasthiti Double Strand Bracelet. This is a nice addition to the fall look! I like the pairing of the green Rhyolite and orange Tiger Eyes. The bracelet is adjustable with a chain that'll give you about one more inch.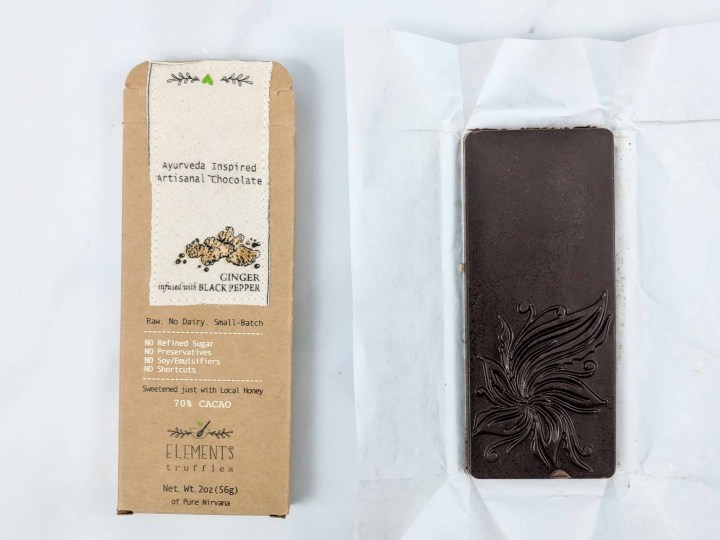 Ayurveda Inspired Artisanal Chocolate – Ginger infused with Black Pepper. A nice Chocolate with no refined sugar, no preservatives, and no soy. It's sweetened with organic honey, but contains no dairy.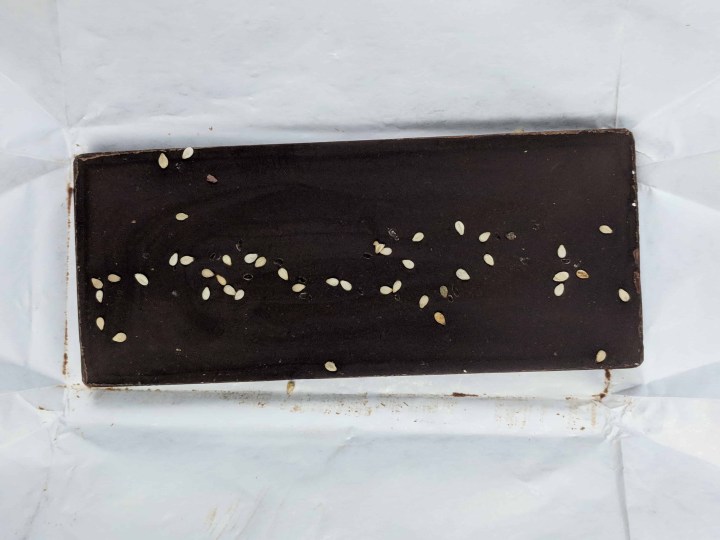 On the back, there's some roasted sesame seeds.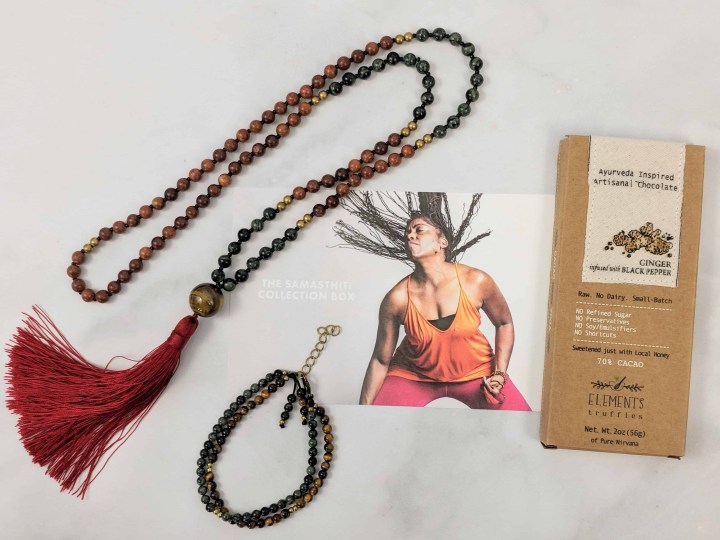 I really enjoyed this month's jewelry, both the colors and the style. I'm happy that the beads are smaller than usual, as it's easier for me to wear (I'm short, so mala necklaces look huge on me!) and the colors are grounding and fitting with the season. And it seems like the edible treats are back!
What did you think of this month's Yogi Surprise Jewelry box?