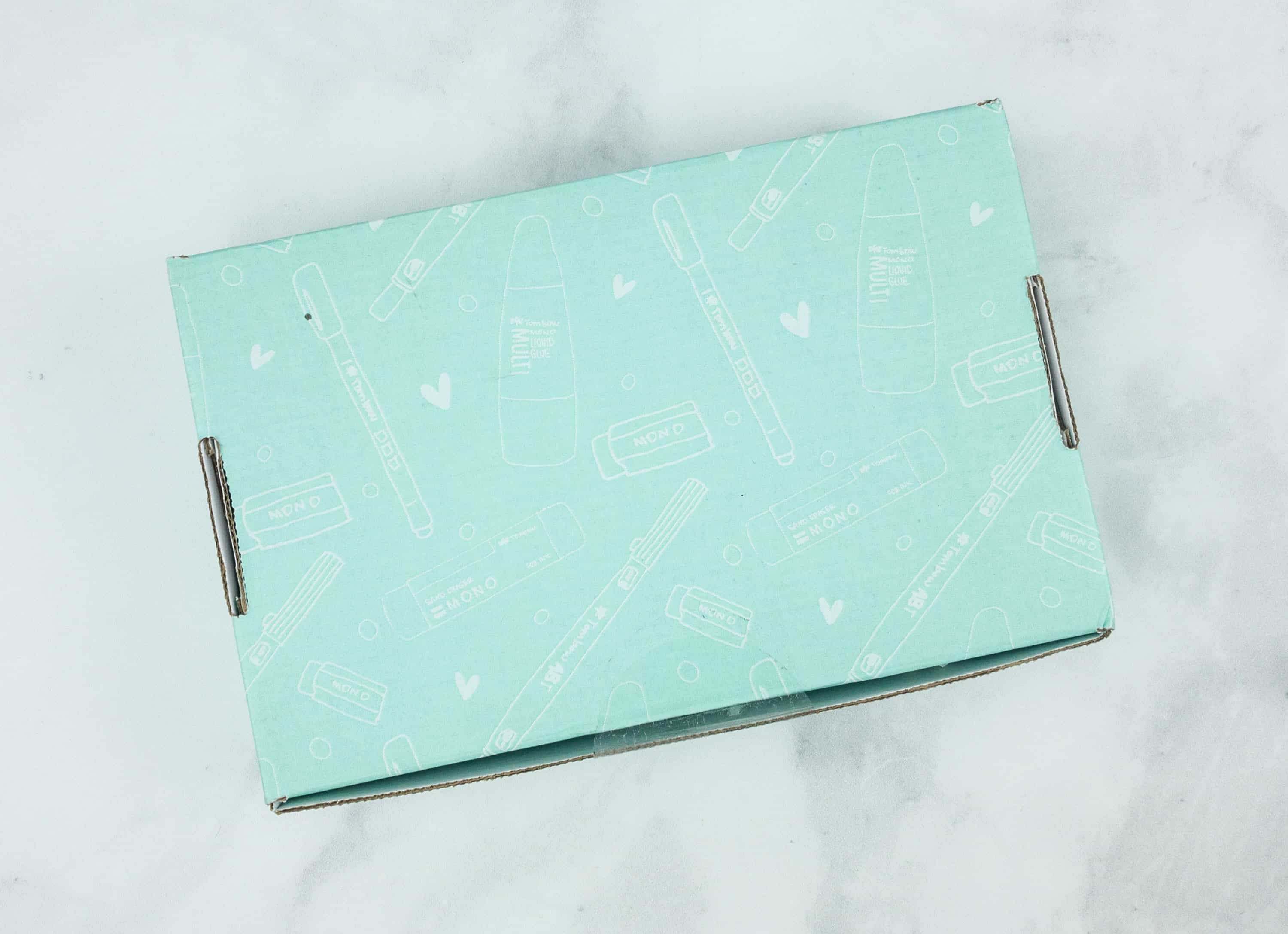 Tombow VIP Club is a one-time purchase box that features an assortment of Tombow products, including exclusive and newly released items that are not even readily available in the US or Canada. The box costs $30, and each curated box will include at least 1 exclusive item and new products.
Also, before you buy it, you'll know what's in the box. These sell out superfast, so be sure to grab notifications for this box:
Notify Me about Tombow VIP Club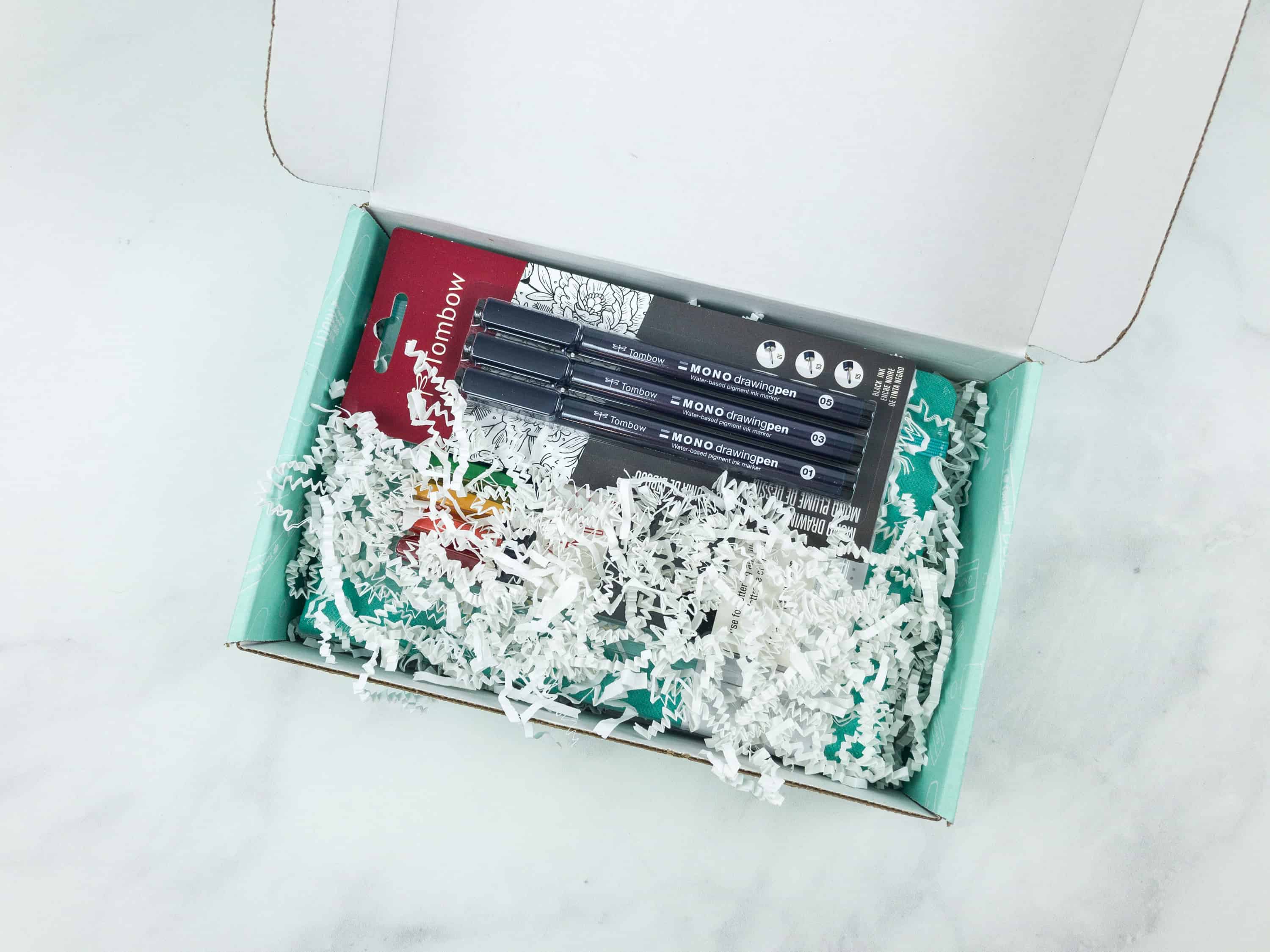 All the items are packed neatly with white fillers to act as padding. The rest of the items are found underneath and nicely packed too.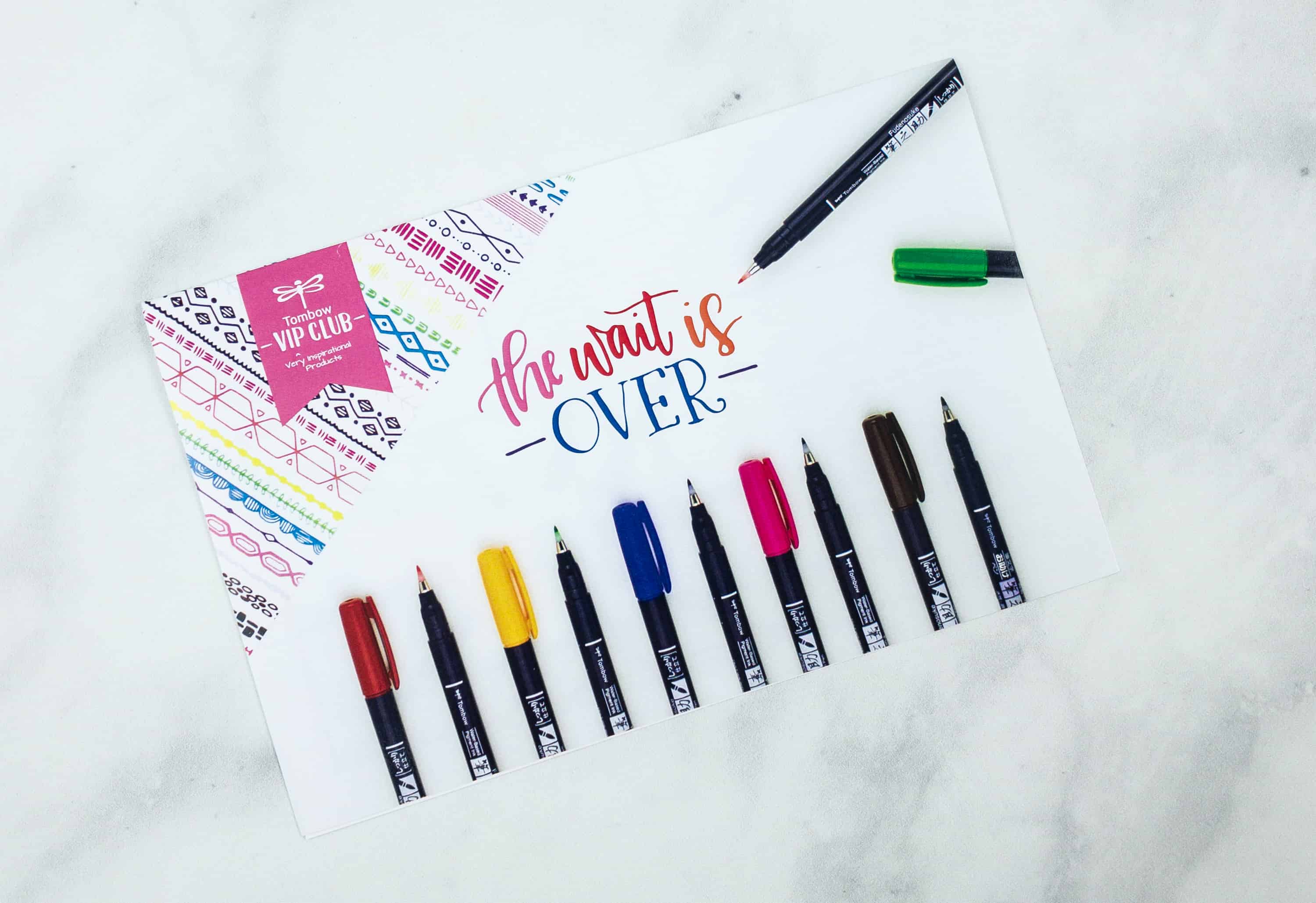 The box includes an info card that pictures the Very Inspiring Products.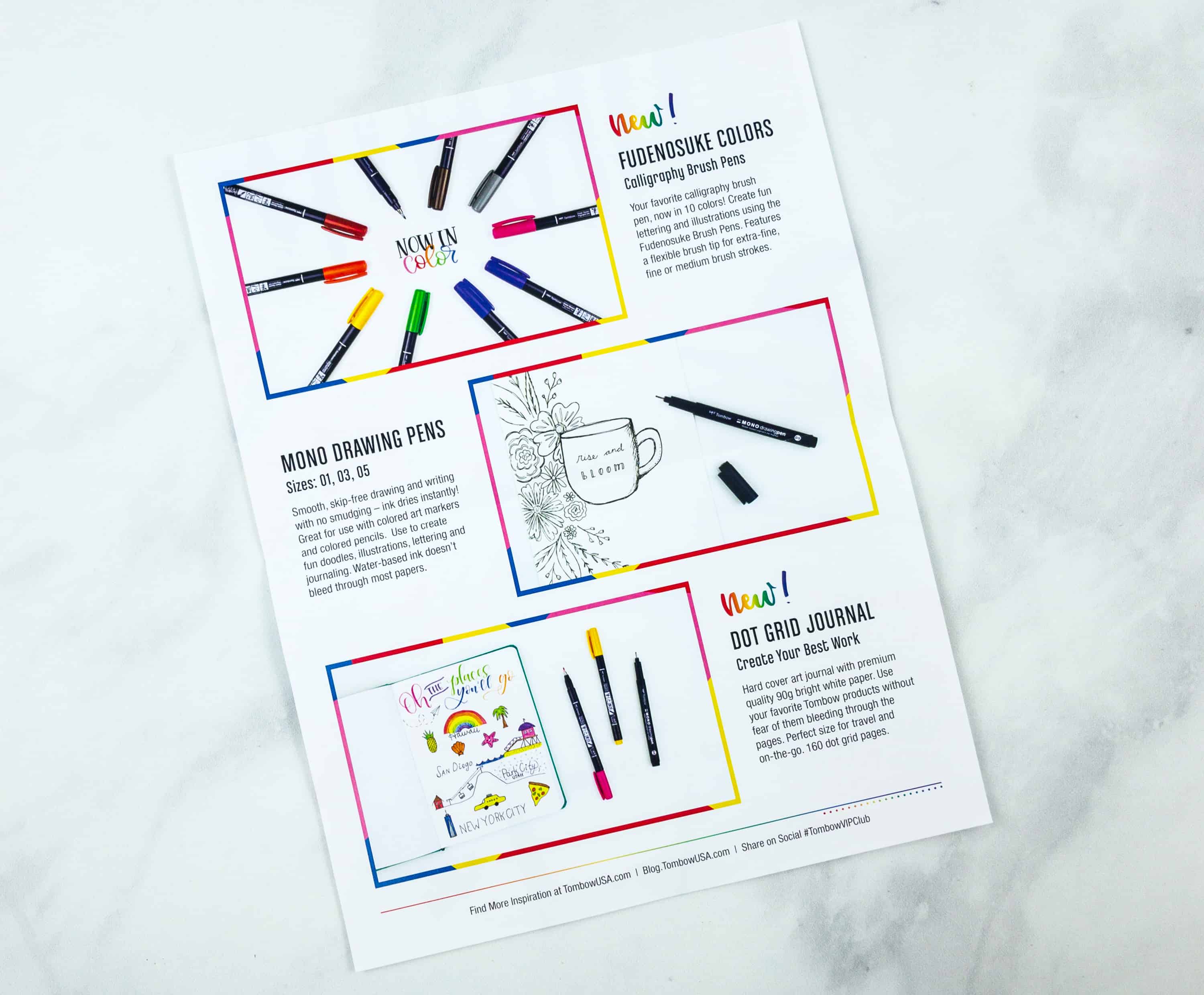 It lists all the box contents and a brief description for each item.
Everything in my Tombow VIP Club September 2018 box!
Tombow Dot Grid Journal.
The first item that I got in this season's box is this dot grid journal from Tombow. It's hardbound and has an elastic band to keep the journal closed so you can bring it with you wherever you go without worrying about the pages getting crumpled. It comes in this blue-green color that is soothing to the eyes too.
There are 160 dot grid pages with each page weighing 90 grams. The foil stamped linen cover has the words, "Create your best work", on it. It looks lovely, doesn't it?
I am excited to start writing on this grid journal as it looks promising from the cover itself. I can't wait to see what's inside.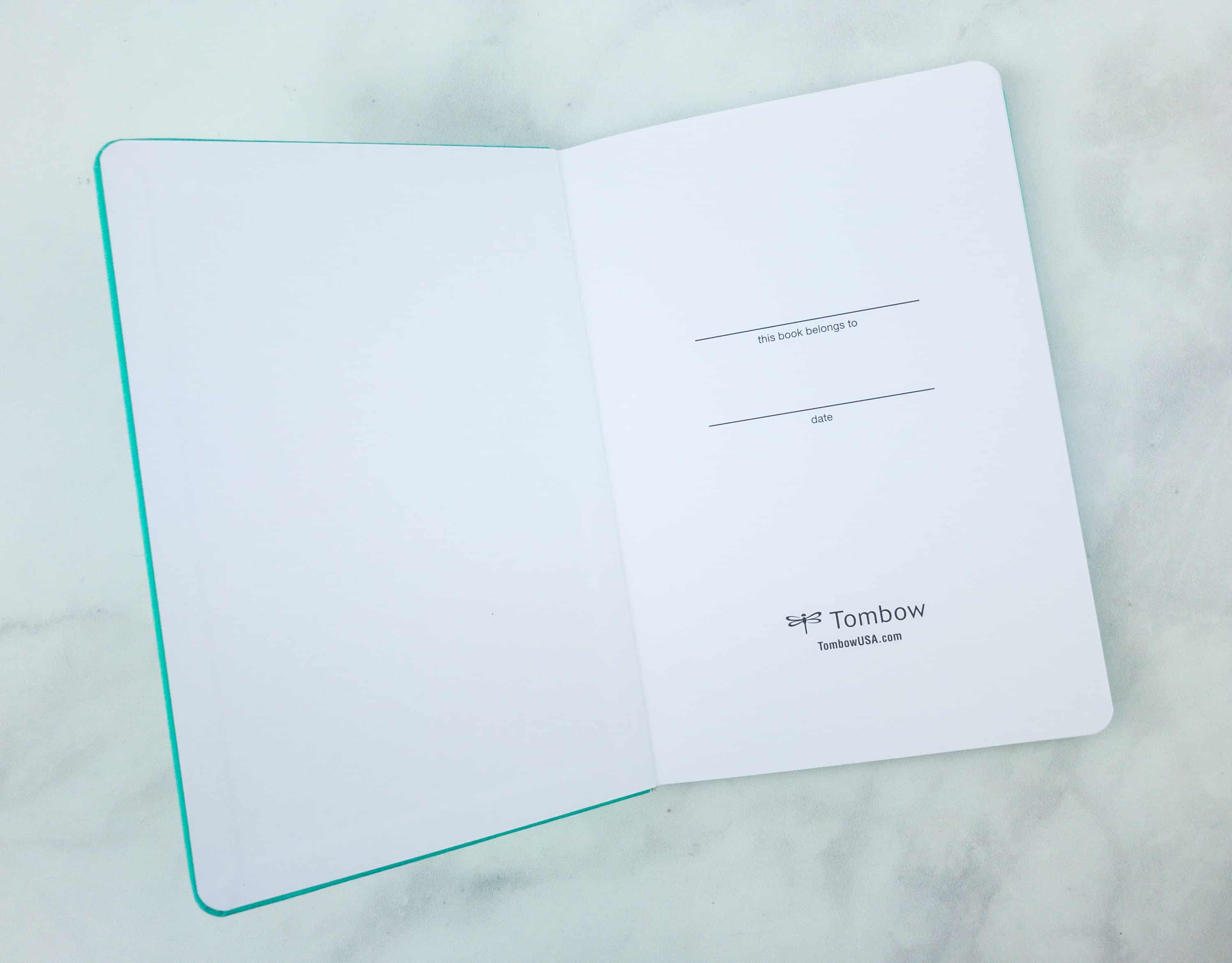 The first page allows you to personalize your journal and it does feature Tombow's logo as well. It's neat looking, so I don't want to mess this one up.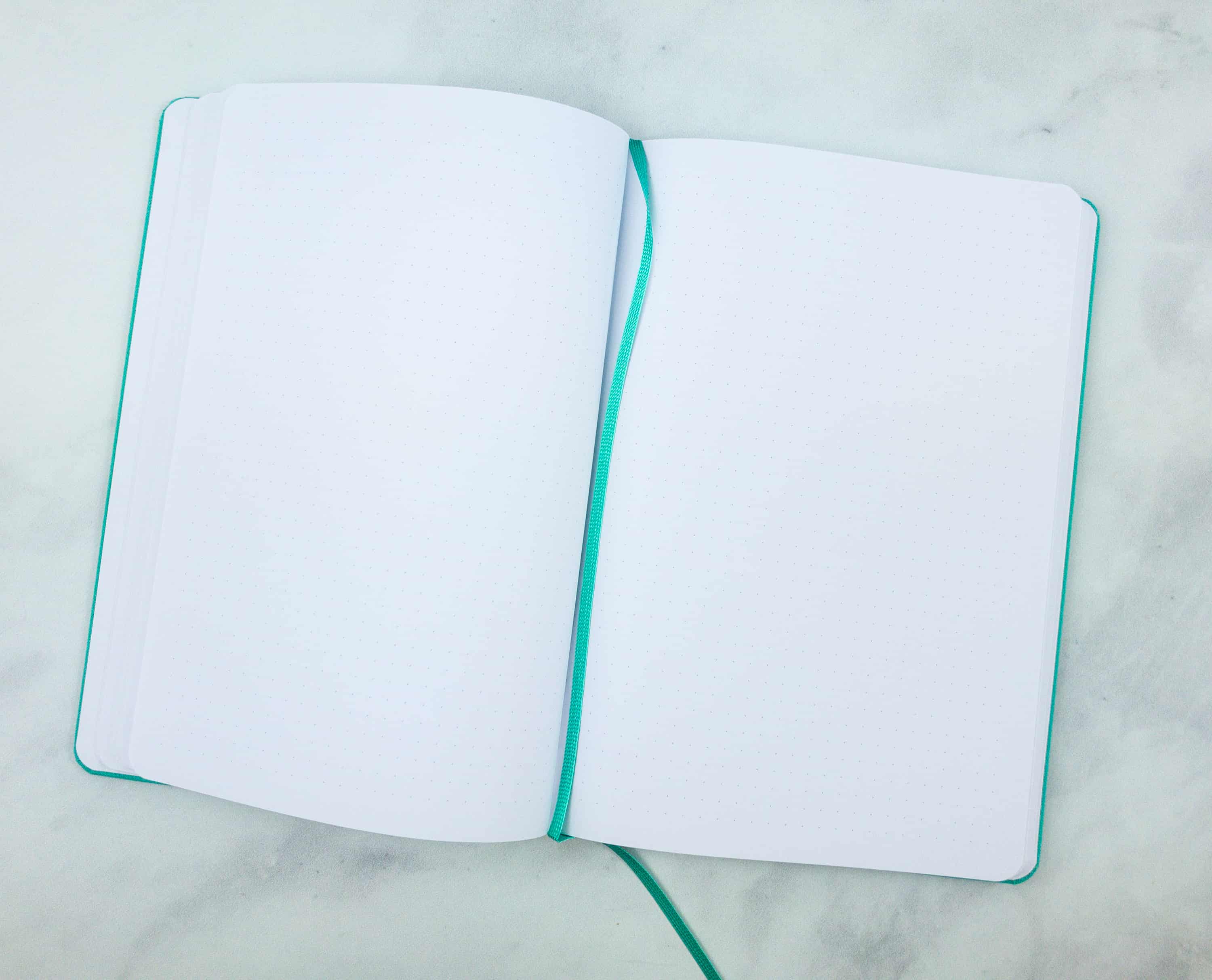 I love the way these blank pages speak to me to write down whatever it is that I have in mind. I can already imagine jotting down everything that I have in mind for this. The dots are really faint, so they'll help you practice without getting in the way.
Tombow Mono Drawing Pens ($8.67)
I also got this set of mono drawing pens from Tombow which looks perfect for my dot grid journal. I can't wait to try them!
This set contains .01, .03, and 0.05 mono drawing pens for writing, drawing, and the like. I can already come up with new ideas on what to write and doodle in my journal.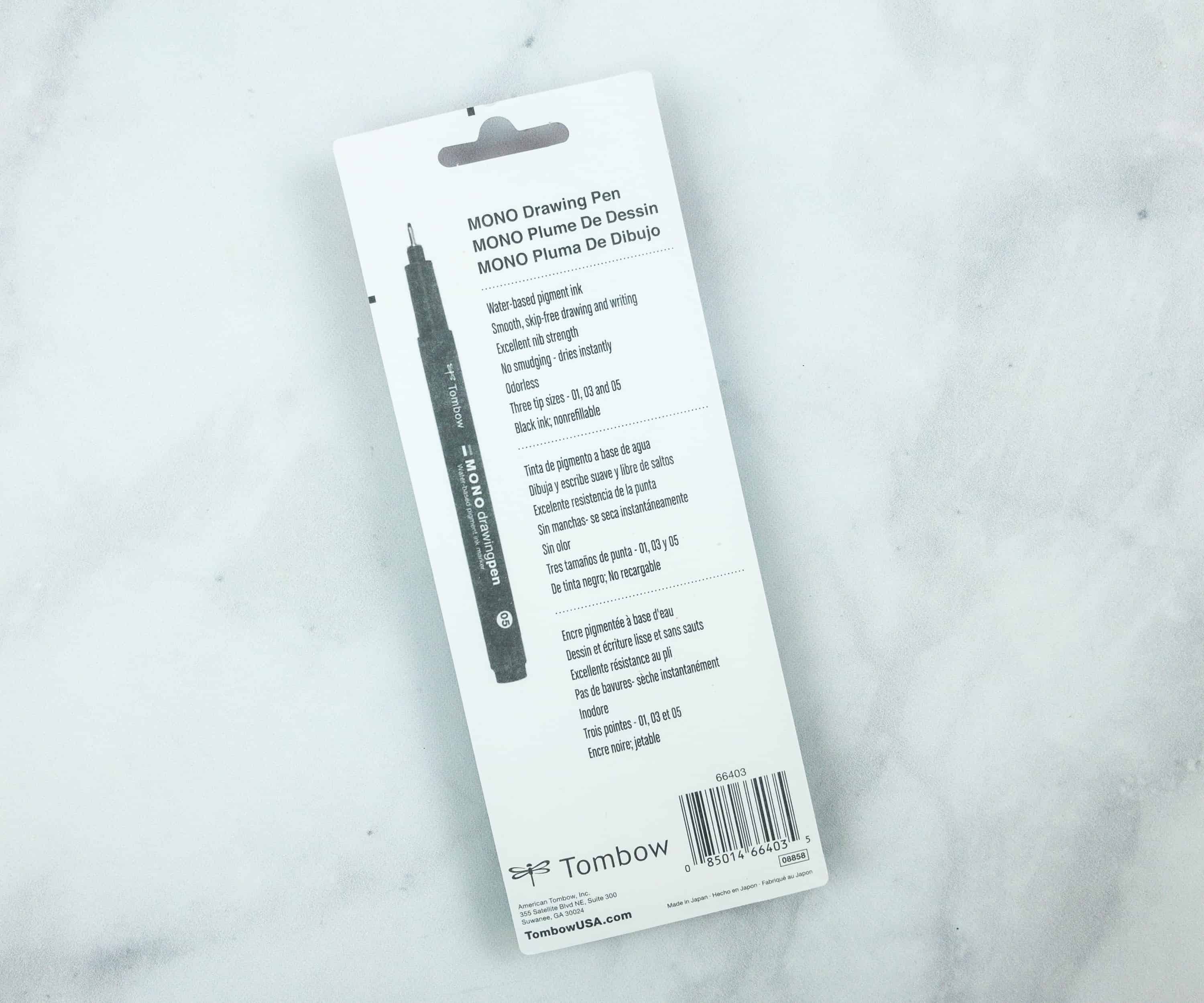 Tombow's pens are water-based pigment ink drawing pens and are great as there are no skips as you glide them on paper. There is no smudging since the ink dries fast. The nibs are durable and can handle any pressure you put on them.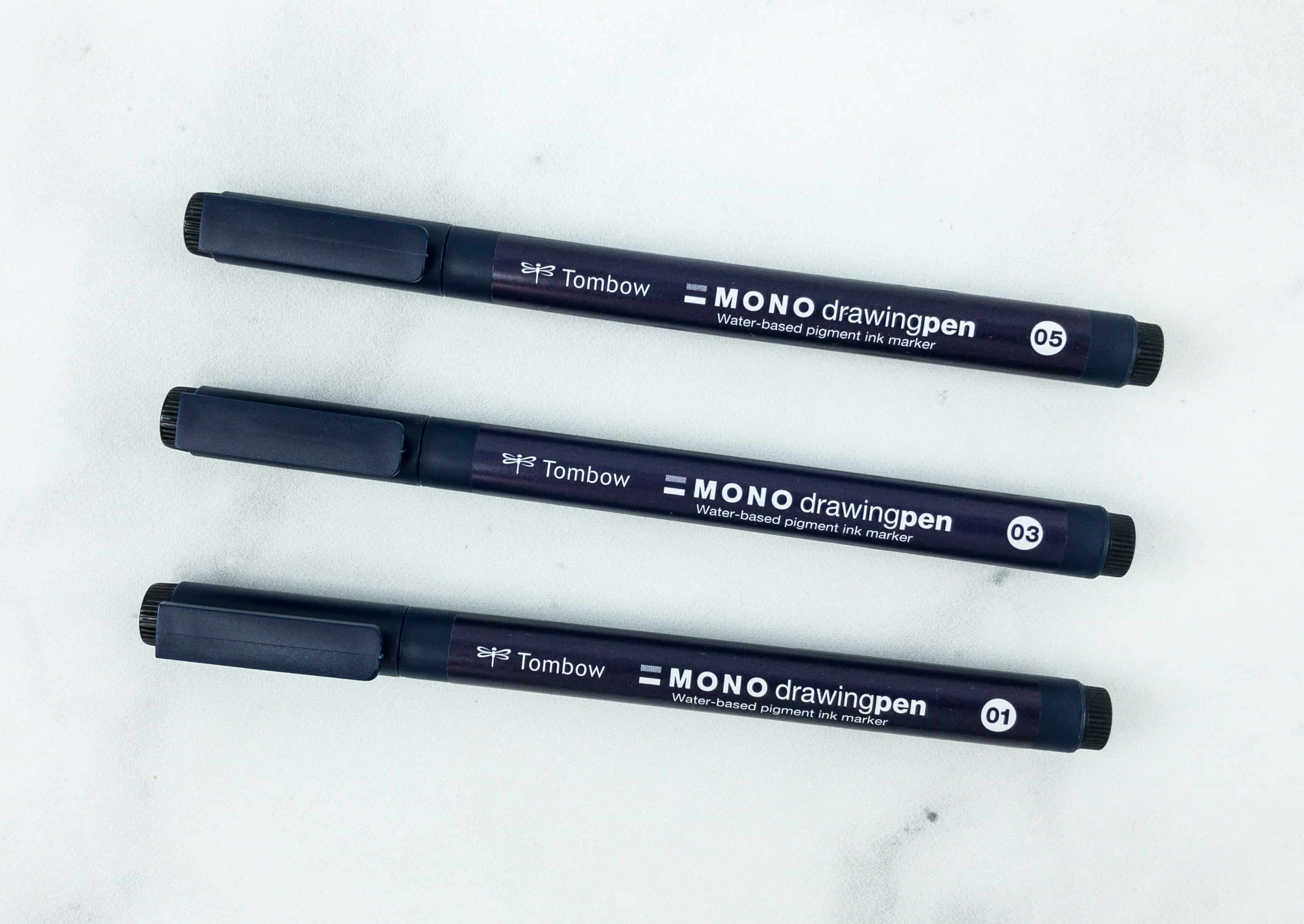 I like their uniform look and the body allows for better grip too. The caps are easy to open and lock nicely as well.
You can see the difference between the three pens because you can see the varying thickness as you write with them. I already have a lot of plans for this lot now that I can see how they work.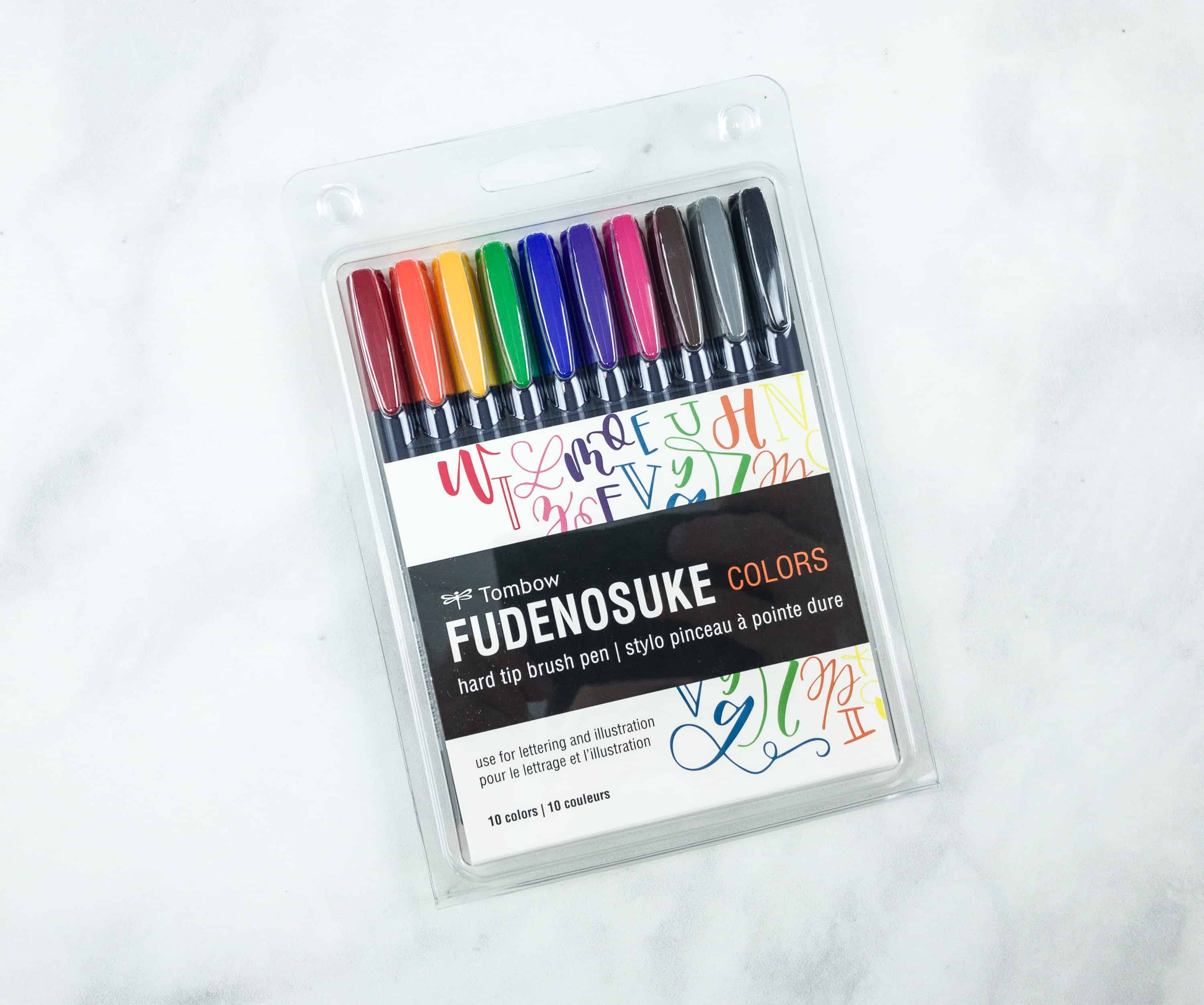 Tombow Fudenosuke Colors ($25.99)
What else did I get in this month's box? This set of Fudenosuke colors look pretty cool with their range of colors. These are hard-tip brush pens that are perfect for creating illustrations and fancy letterings as well.
Everything that you need to know about these brush tip pens are found at the back such as being water-based pigment ink, and when you change the pressure you put on the pens, you will be able to create thin to thick lines.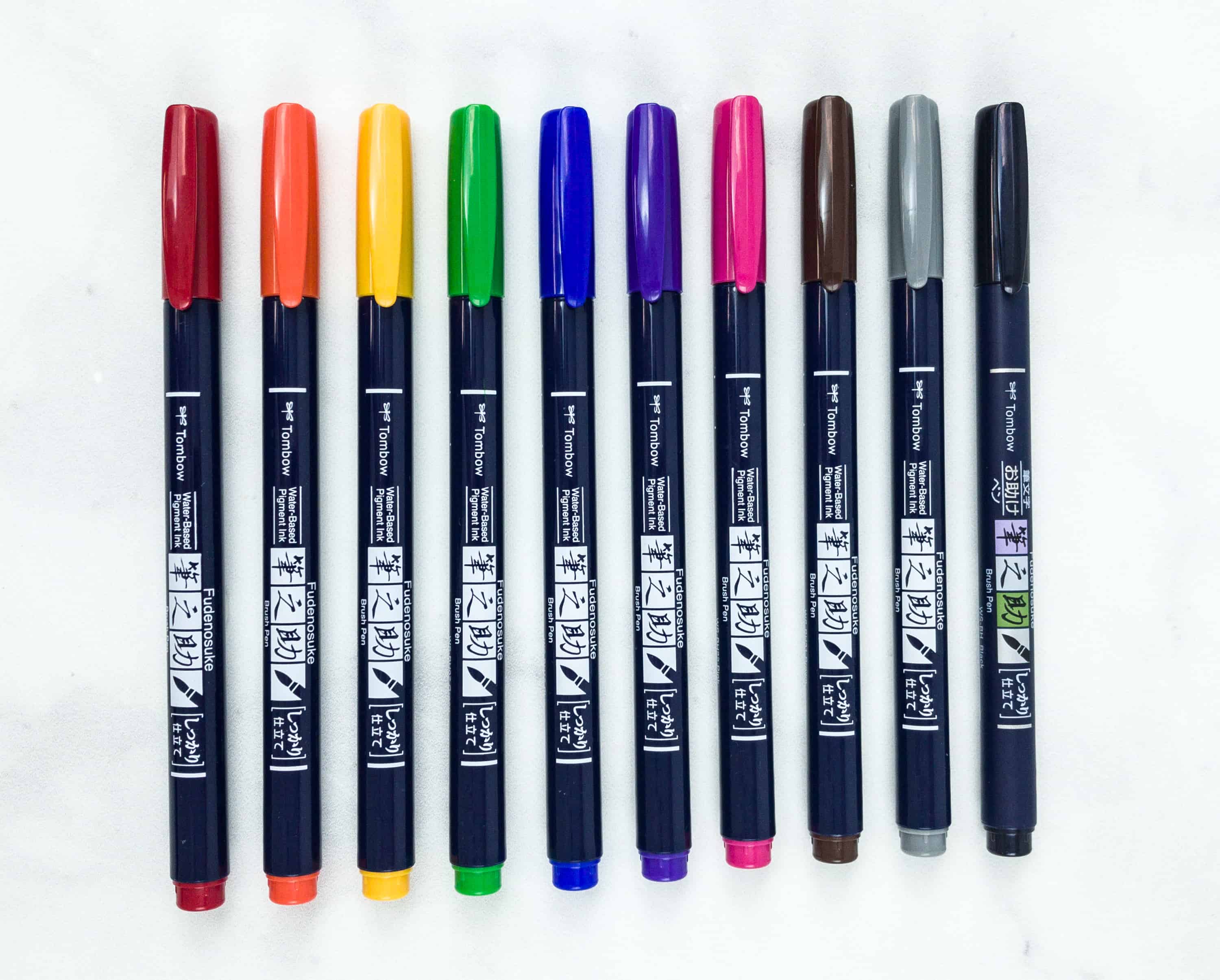 These look great don't you think? You'll get red, orange, yellow, green, blue, violet, pink, brown, black, and grey. How colorful!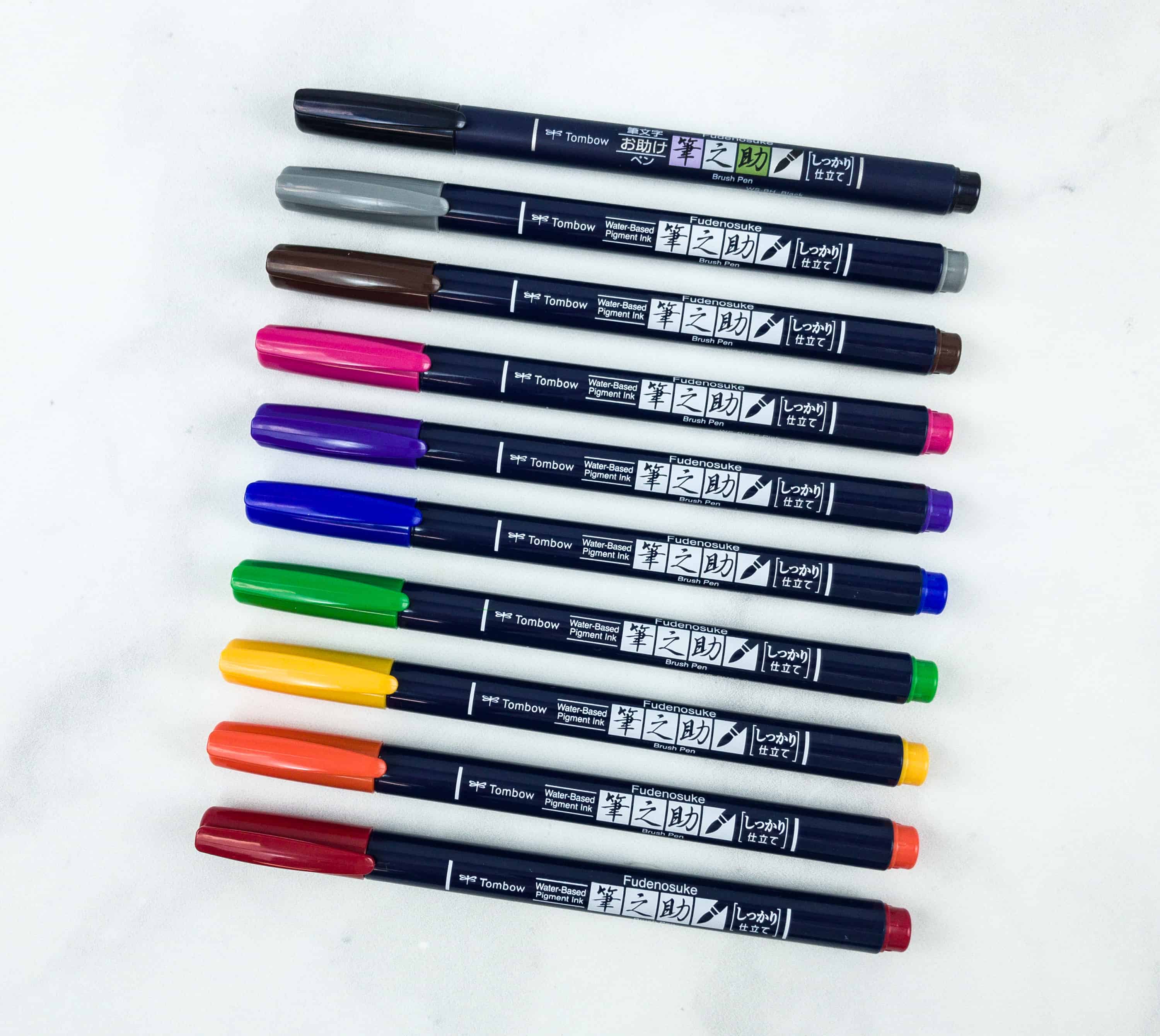 I love the sizes of these pens because they are uniform and their body is thick enough allowing you a good grip as you move them across your paper.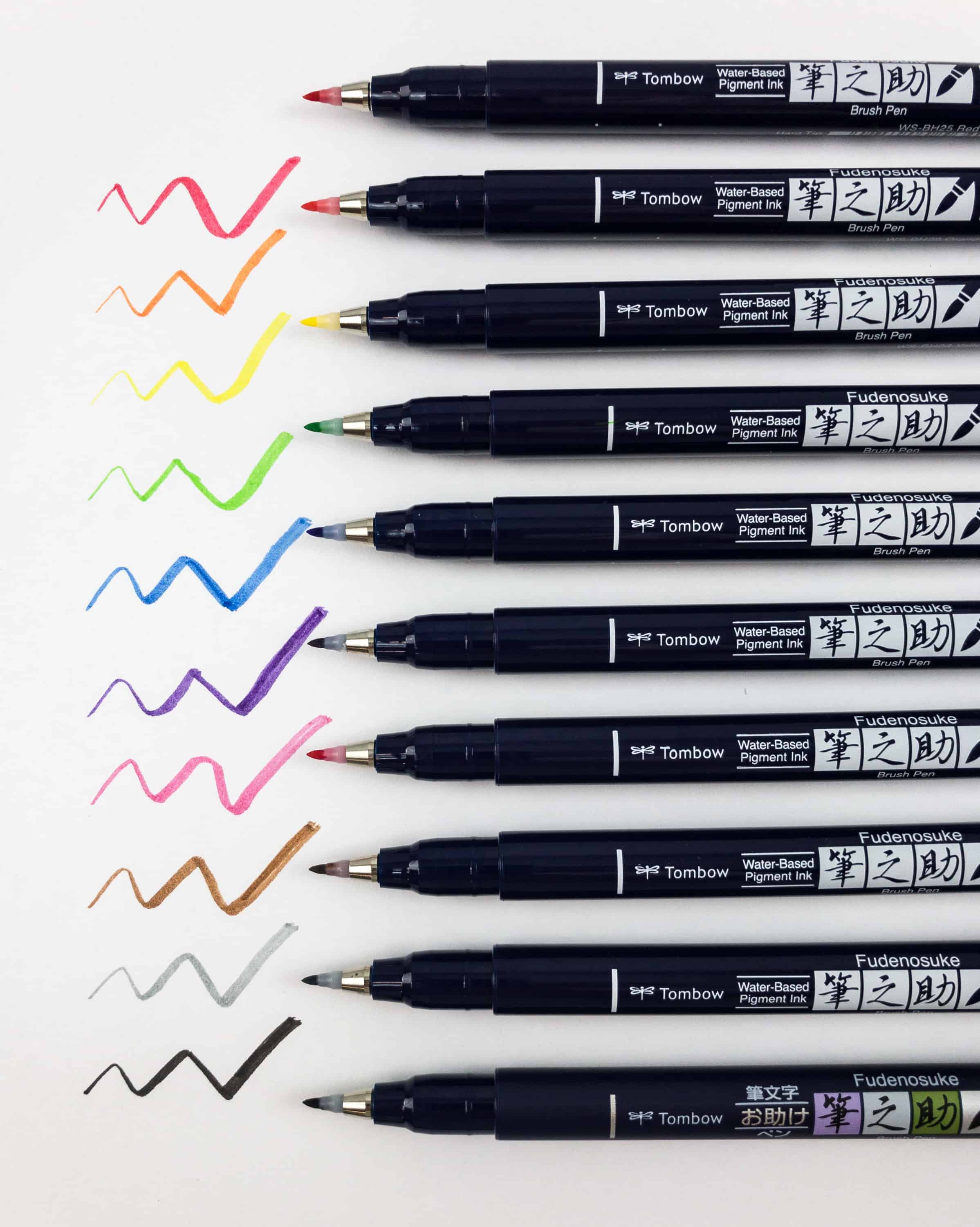 As you can see, each of the pens has a superb color and that you will be able to test the thickness too. I love the design of the tips of the pens because they don't look like they are going to smudge.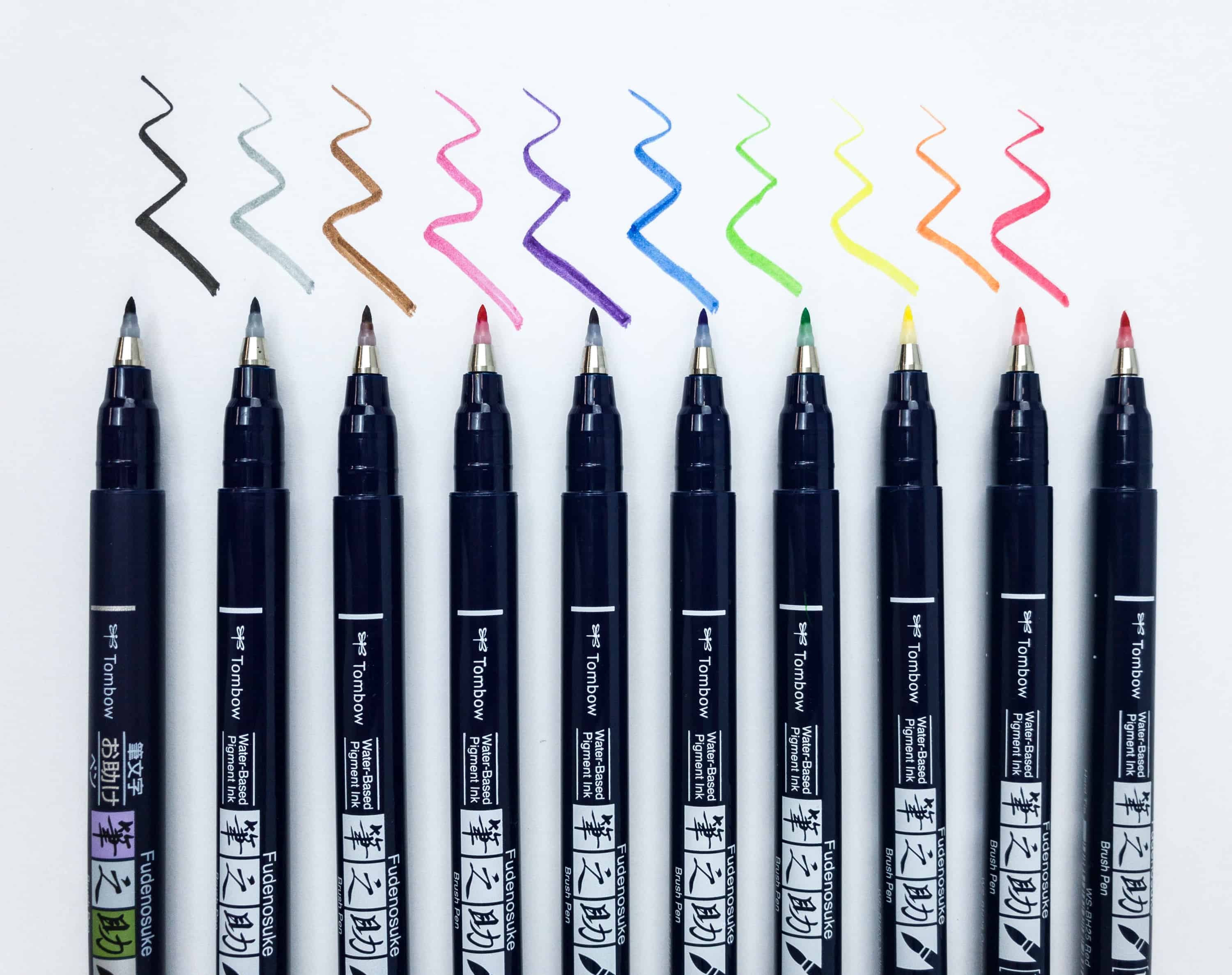 I love the way that these pens can be used for all kinds of crafts, such as lettering, illustrations, and the like. And the best part is that they don't bleed on the paper too when used.
I can't get enough of these pens as they are easy to wield and they do offer me the freedom to color my work in any way I like. I guess my dot grid journal is going to be bright and colorful because of this.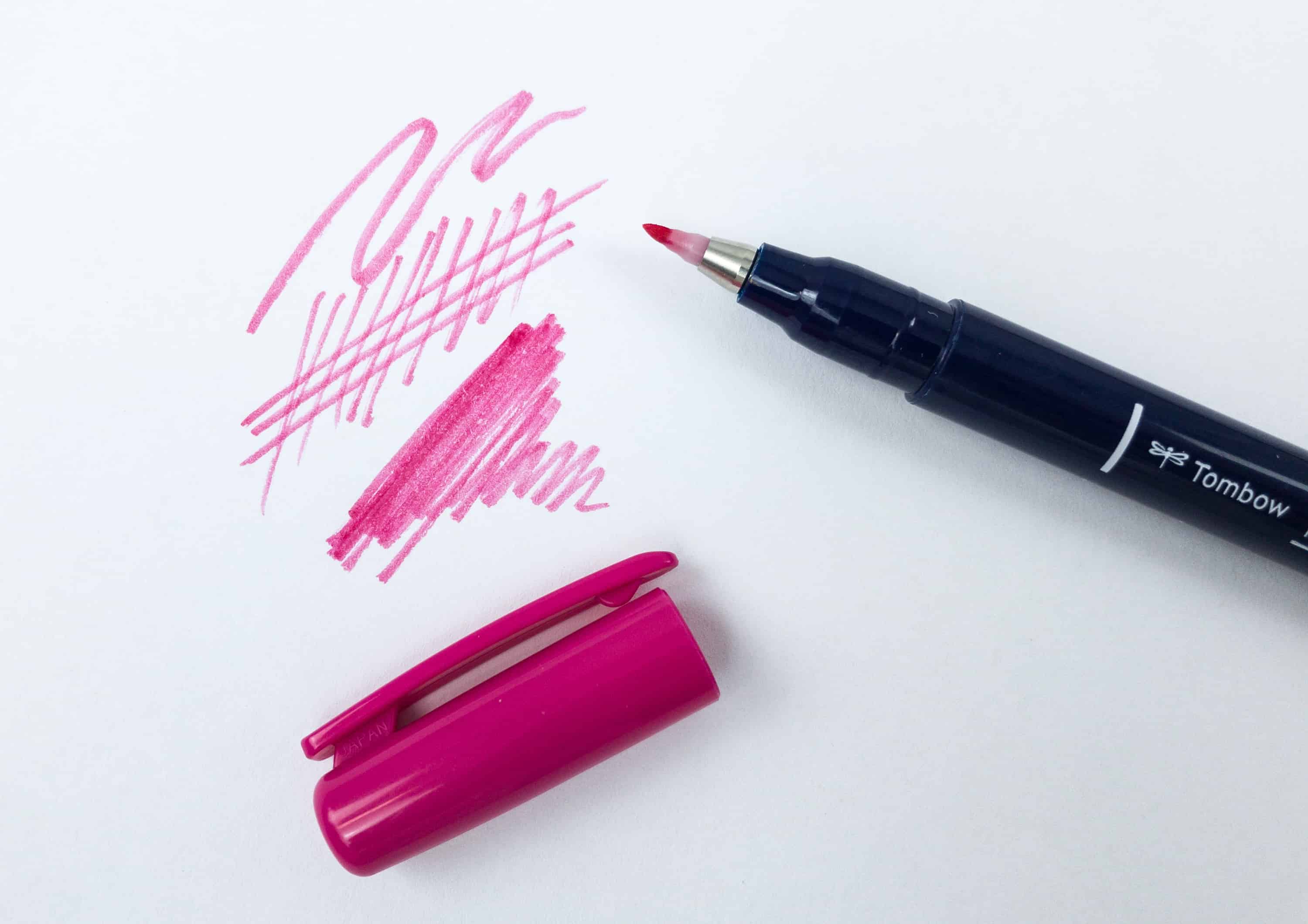 The striking color of the pink works perfectly for highlights and making those cute doodles on the journal. This is amazing!
Tombow VIP Club definitely delivered cool items for this month including a journal and great pens from the mono pens to the colored ones. A great box for anyone in love with hand-drawing and lettering (and addicted to Tombow – but not the price!!). This box is such a good deal!!
What do you think of this quarter's Tombow VIP Club?