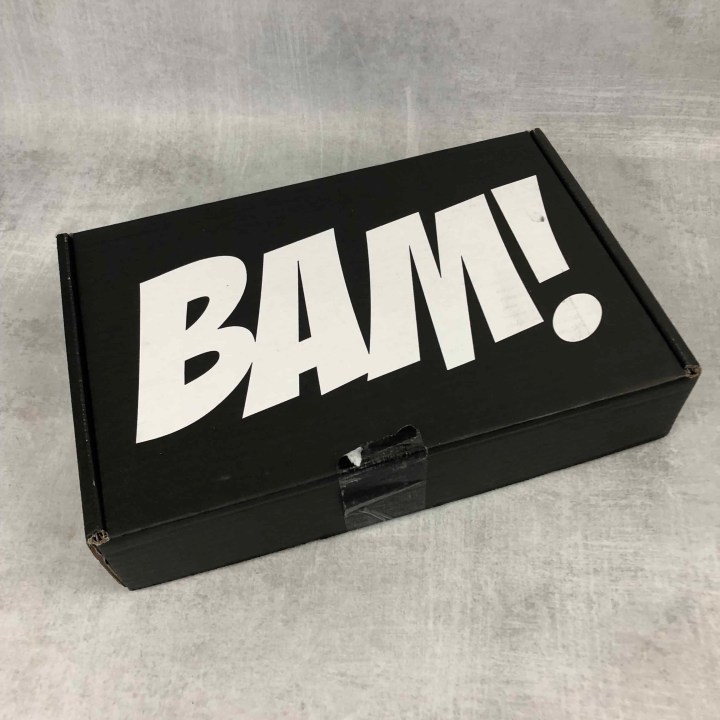 The BAM! Box is a monthly subscription box that brings incredible collectible items from the comic book and film world – every box includes a limited edition or exclusive item.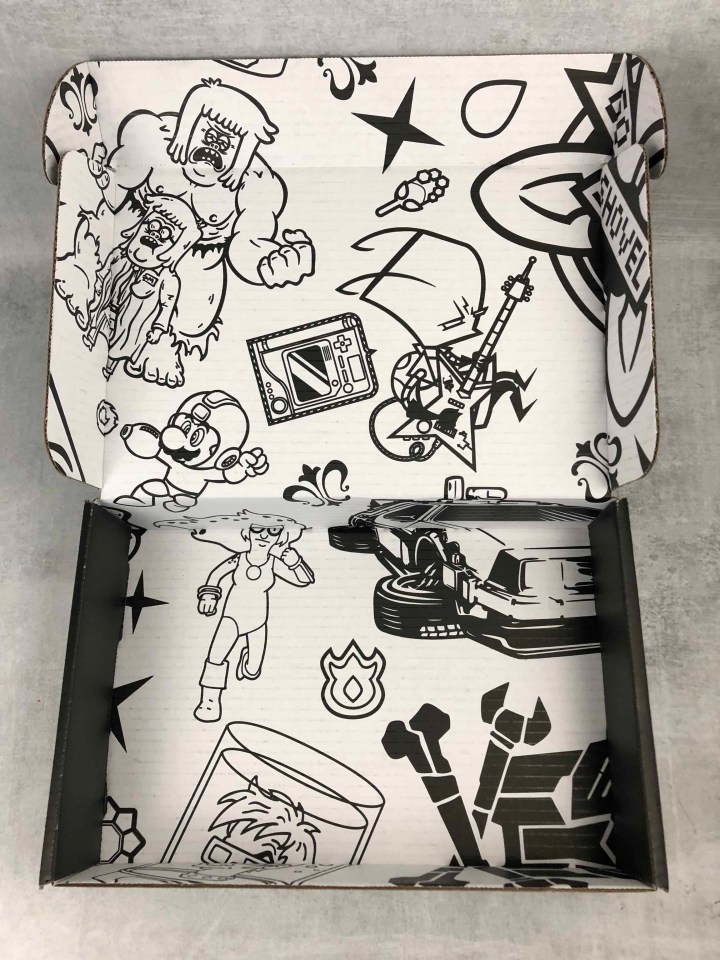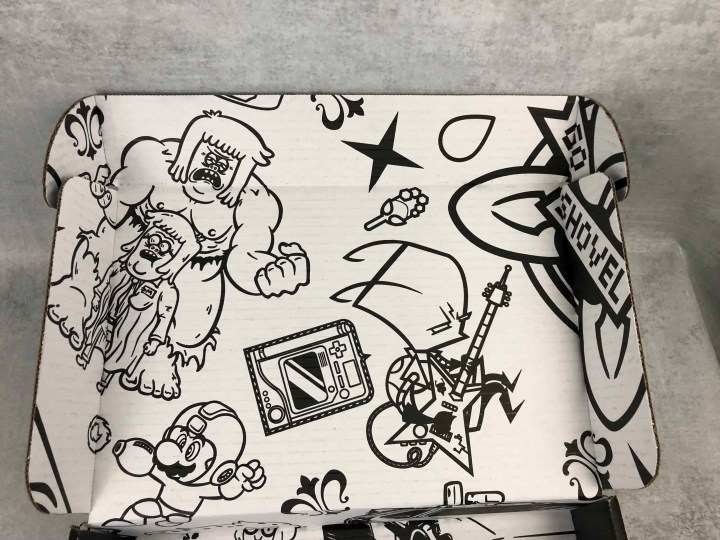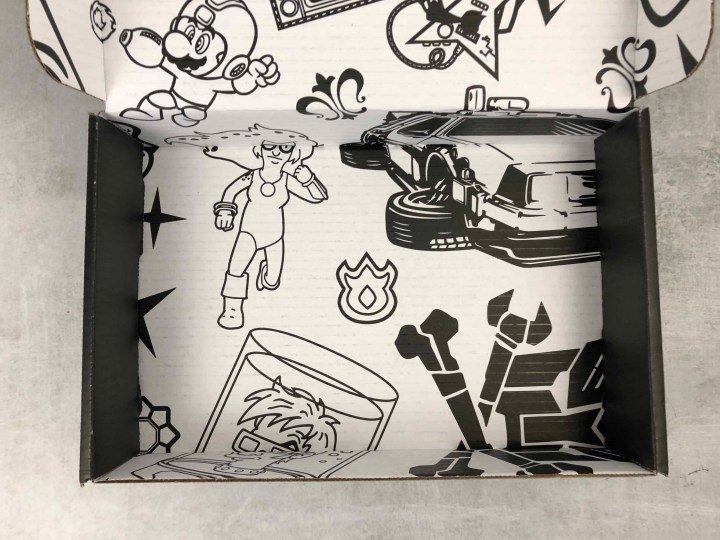 Check out the interior of the box!
The BAM! Box is getting away from themes in their monthly box. I think this will make for interesting items each month.
DEAL: Save $5 on your first Original Bam! Box with coupon code CRATEJOY5.
The description sheet shows what the box could have in it. The BAM! Box will randomly have limited edition items.
BAM! Box has a community of people that like to trade items. In case you were hoping for a different item, you can reach out to others and see who may want to trade. I like that BAM! Box encourages subscribers to engage; not just with the service, but with the other subscribers.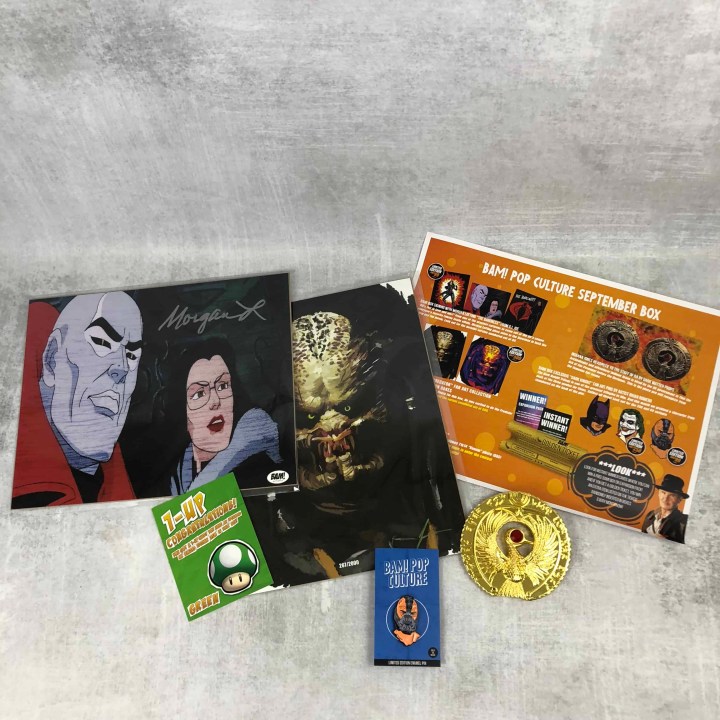 Everything in the box!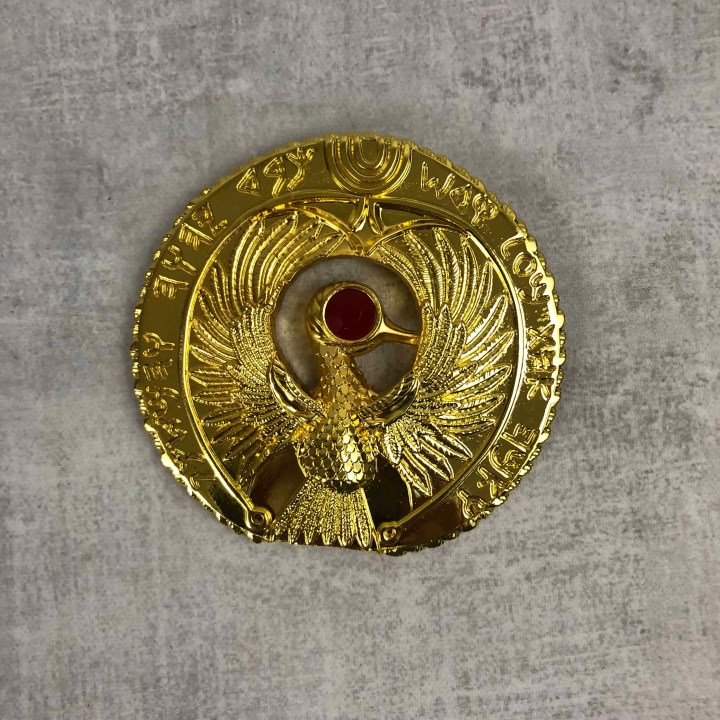 Indiana Jones "Hedpiece to the Staff of Ra" by Dark Matter Props – This is a nice replica from one of my childhood favorites.  Indiana Jones was incredibly fun.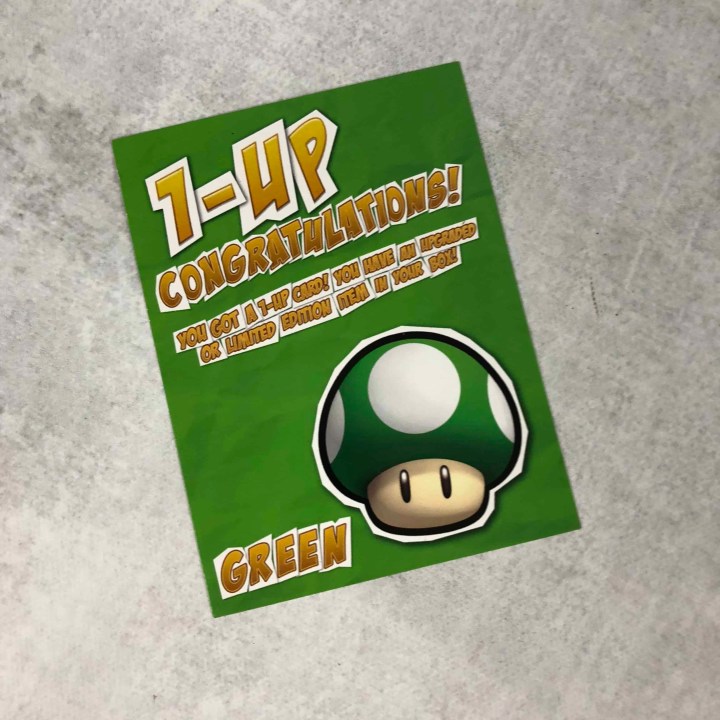 I received a 1-Up Card! Let's see what arrived!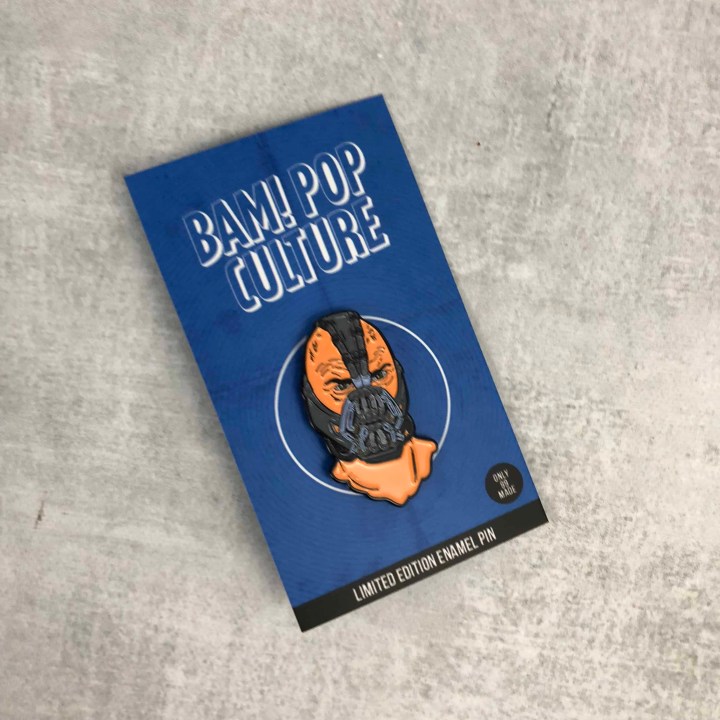 Dark Knight "Bane" by Brian Romero – Subscribers will receive one of three different pins.  I received the most rare of the bunch.  It looks cool but it's based on the worst rendition of Bane on screen or comic page.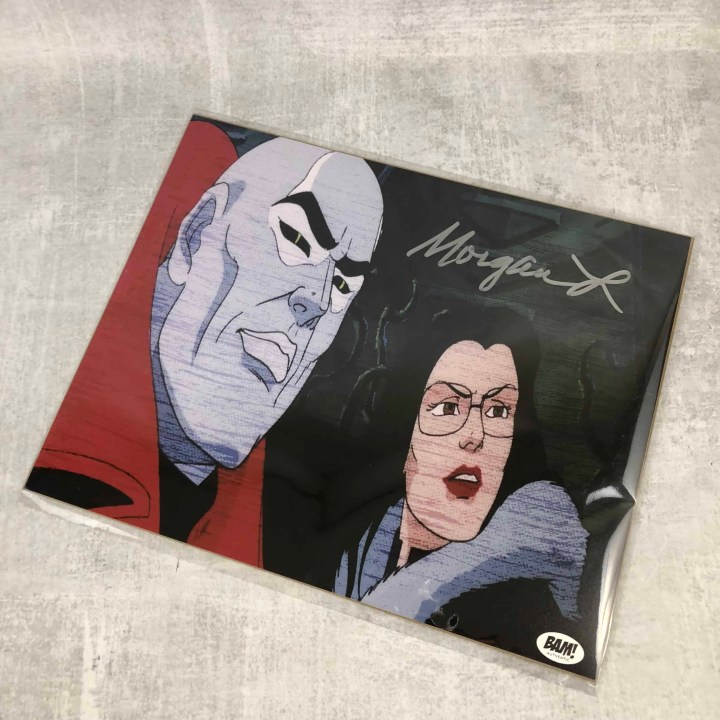 Morgan Lofting Autographed 8×10 Photo – I loved G.I. Joe as a kid and looked forward to watching the cartoon regularly.  The picture is kind of grainy looking.  I don't know if that was the intent or not.  There are two other prints that subscribers could receive.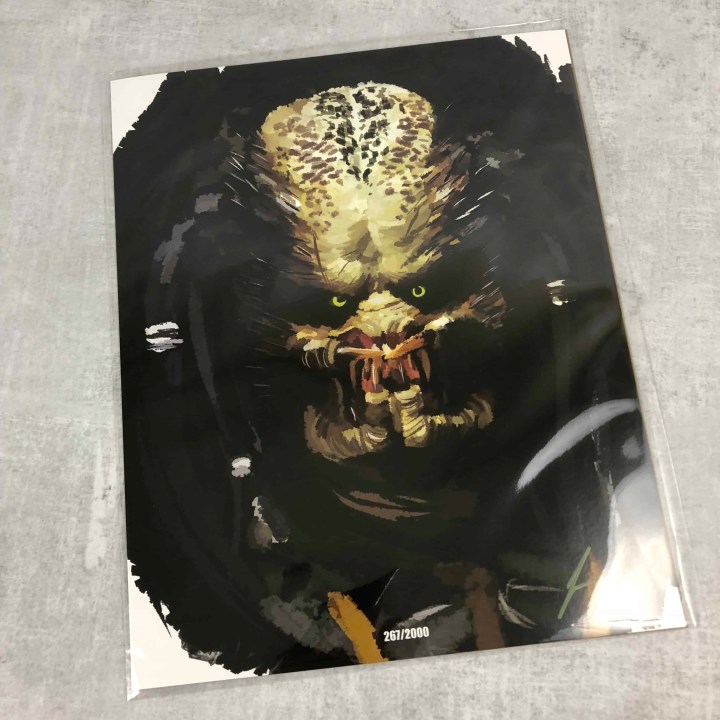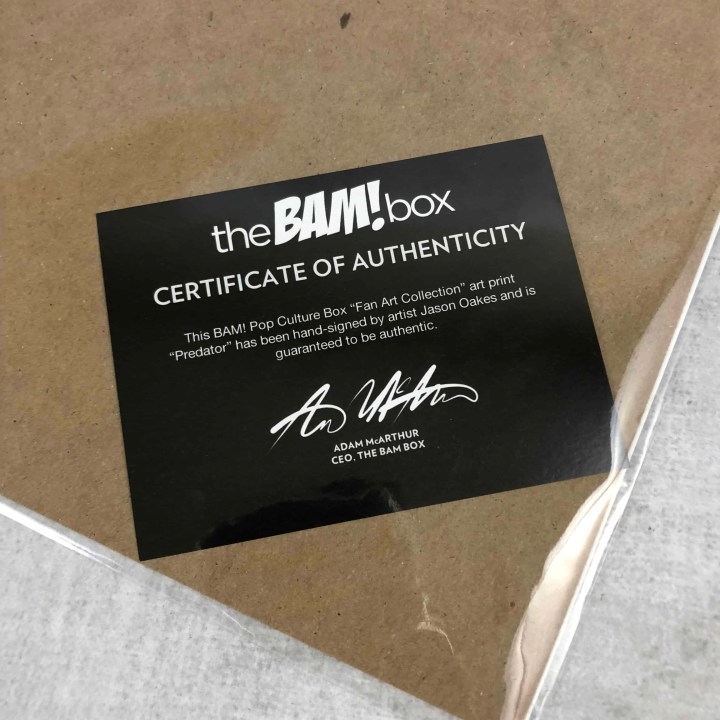 "Predator" Fan Art by Jason Oakes – Subscribers will receive one of two different ptrints.  The other has more of an infrared look to it.
The BAM! Box is awesome because they send items which are hard to find anywhere else. As usual, the items arrived in excellent condition. My favorite is the autographed card, but the pendant and the pin are just as amazing. This subscription is ideal for any comic book geek or a film enthusiast. Imagine all the fun and exclusive merchandise every month, not to mention the autographed items!
Have you tried The Bam! Box yet?