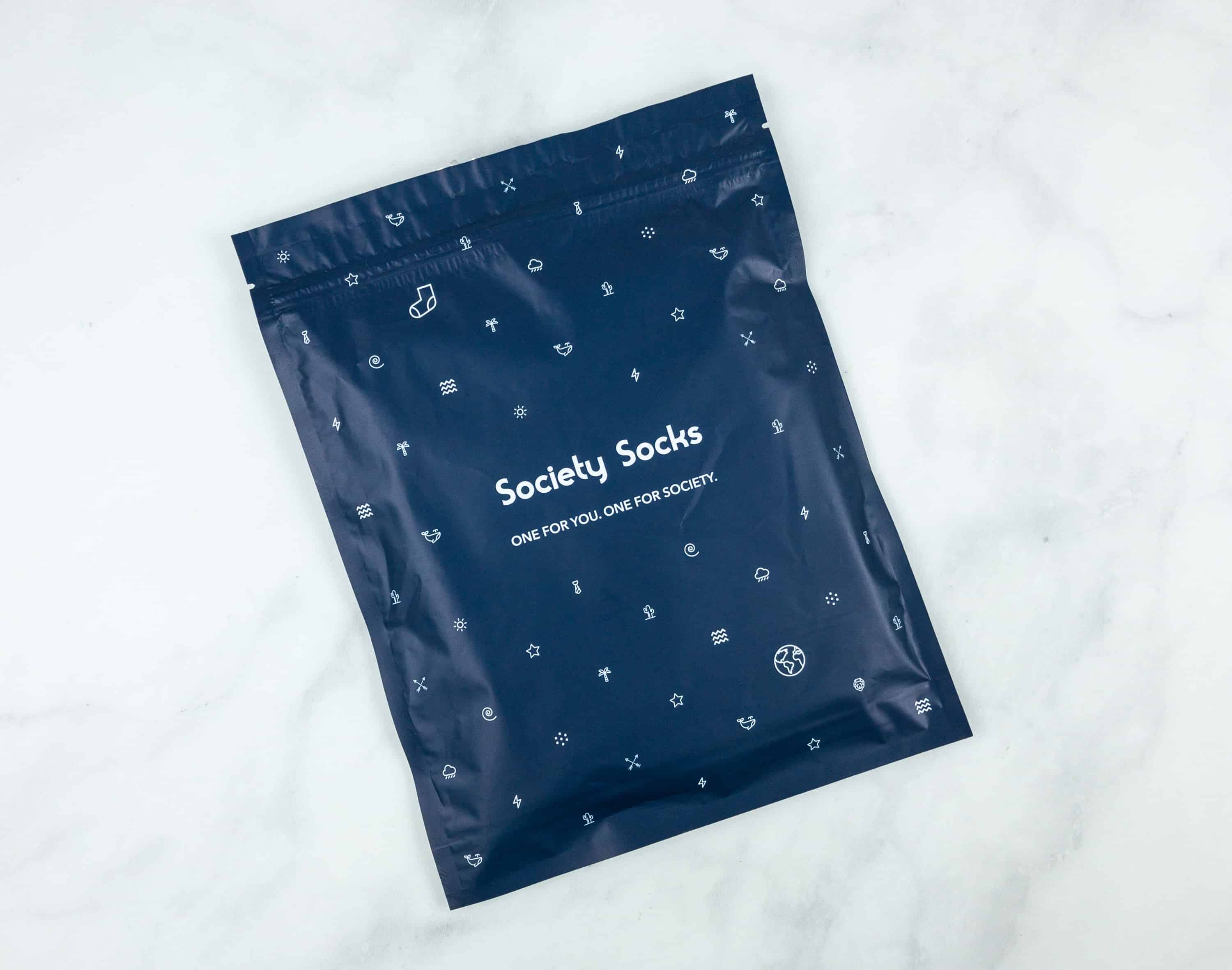 Society Socks is a subscription that sends two pairs of unique and stylish socks every month. They offer free worldwide shipping on all subscriptions, and you can cancel anytime with no fees. The sock subscription also supports a social cause! For every pair you receive, a pair of socks is donated to a homeless shelter.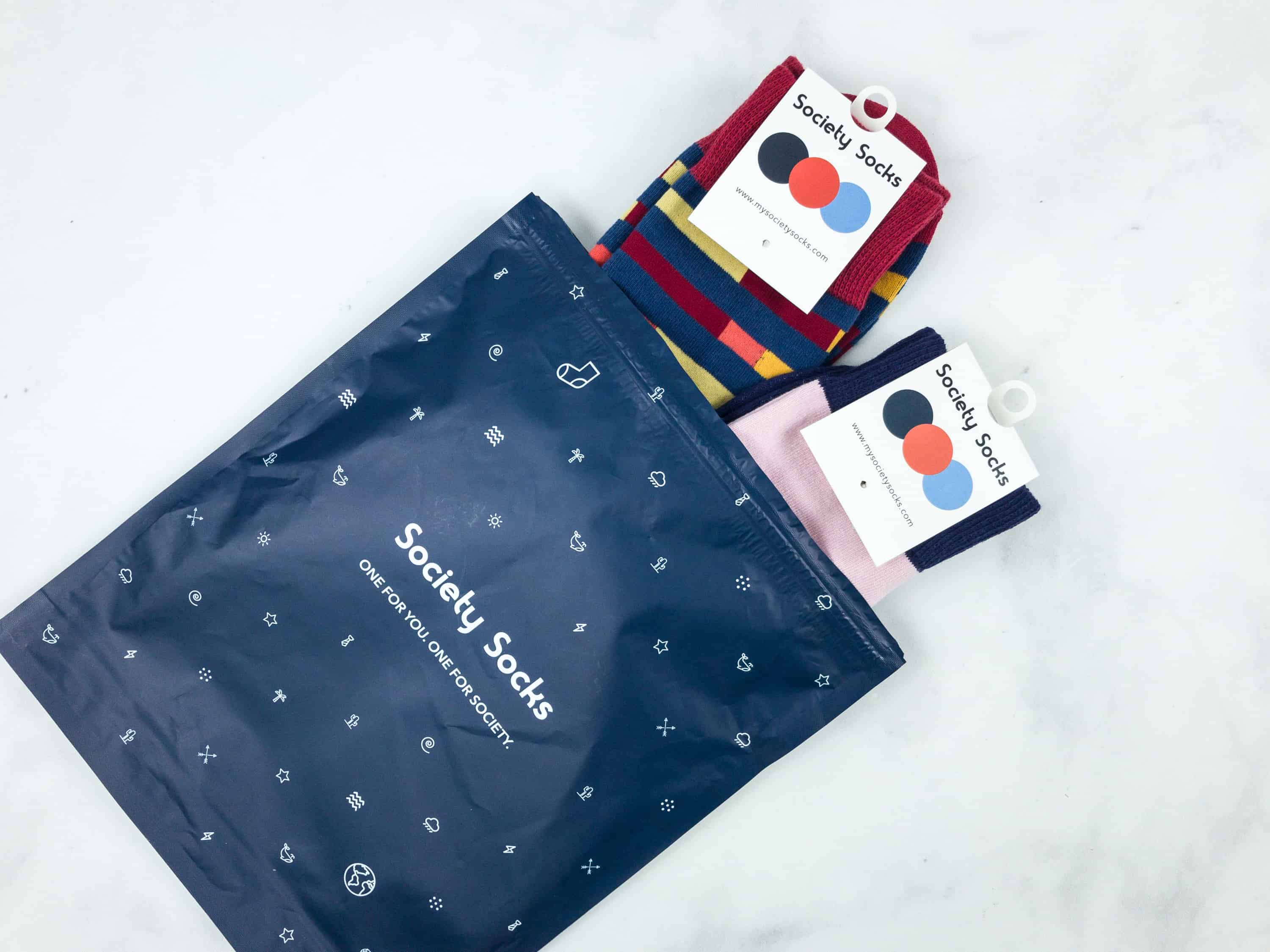 Society Socks offers both men's and women's subscriptions. This is a review of the men's subscription.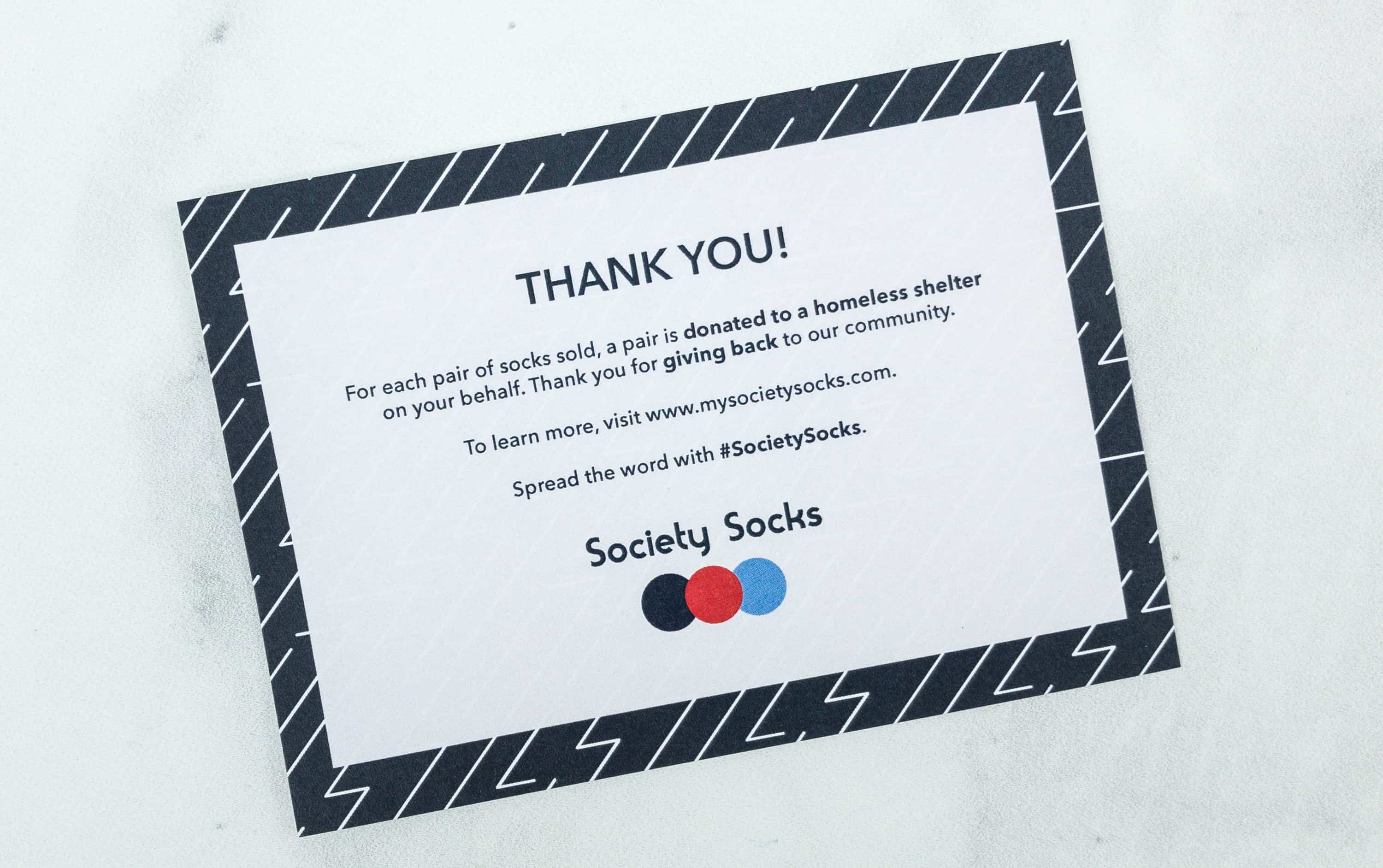 Included in the package is a thank you card from Society Socks. They also encourage you to share the word on social media using #SocietySocks.
DEAL: Take 50% off your first box. Use coupon code TAKE50.
Here are the socks for the month of October!
A pair of socks is donated to a homeless shelter for each pair of socks sold. It feels good to know your purchase made a contribution to supporting a good cause.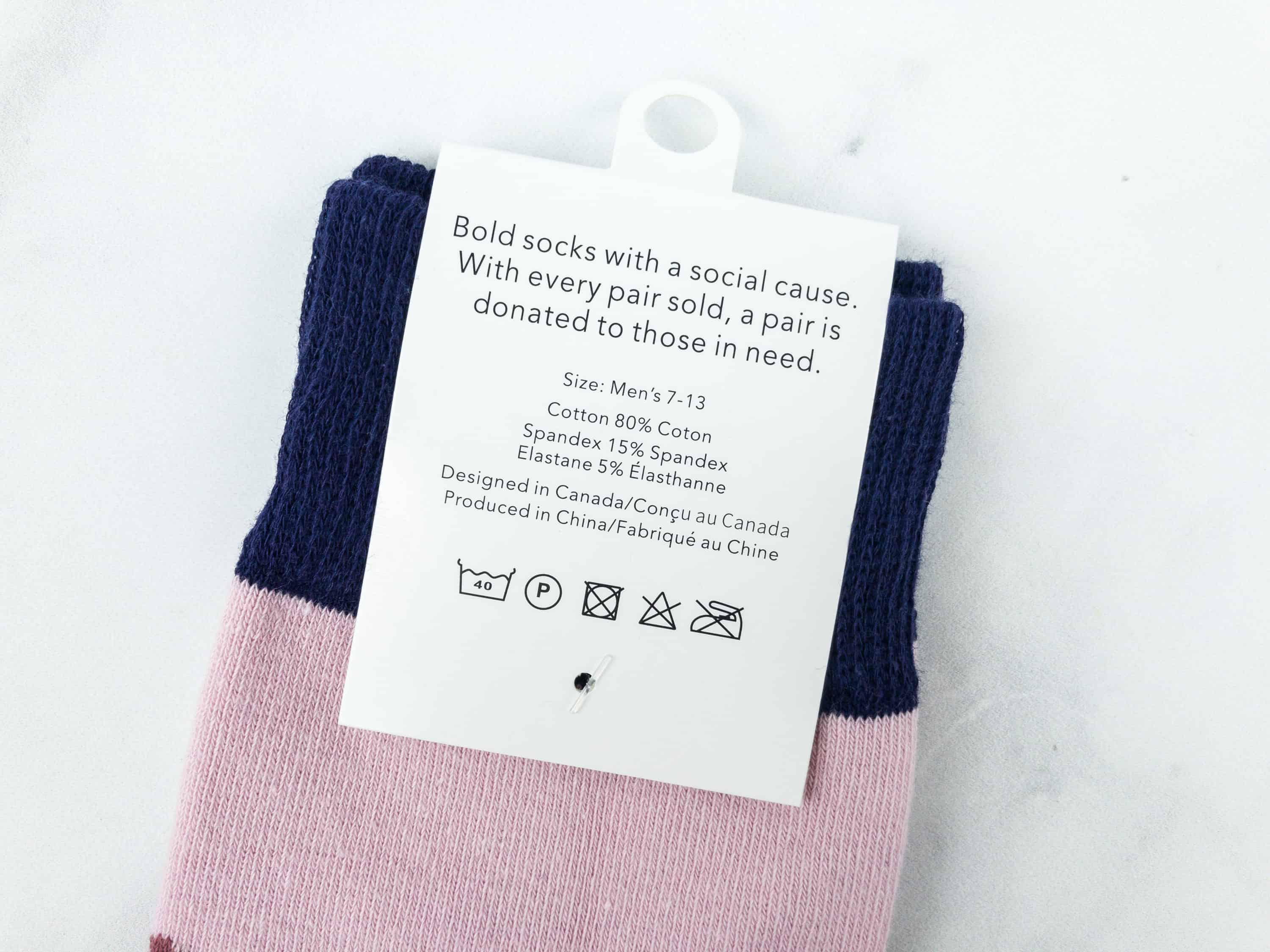 Both socks are made from 80% cotton, 15% spandex, and 5% elastane.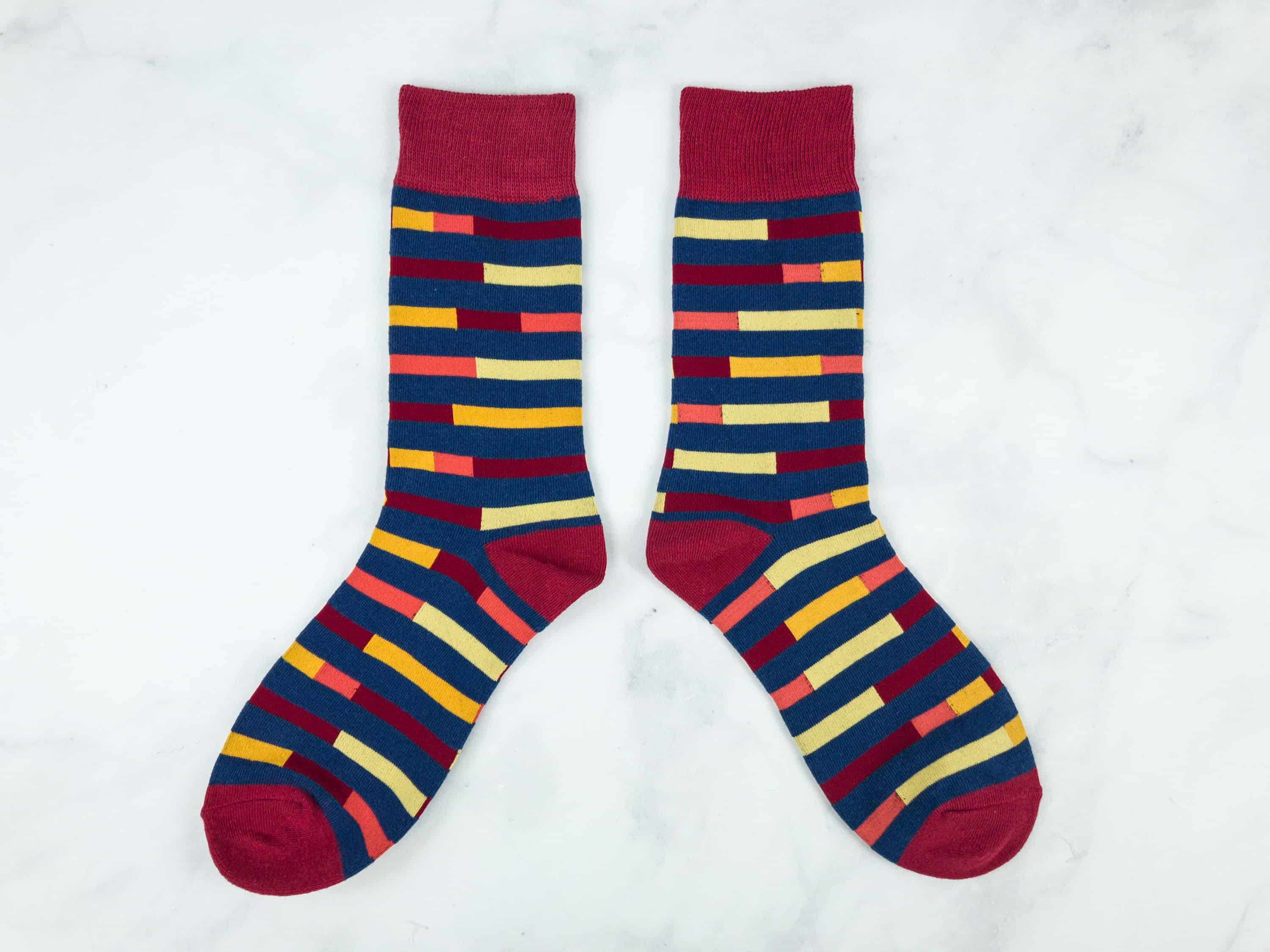 The first pair of socks features a navy blue with gold, maroon, and pink striped pattern. It has features reinforced heels and toes that provides comfort to the wearer.
The contrasting colors, as well as the layout of the pattern, is unique, bold, and eye-catching.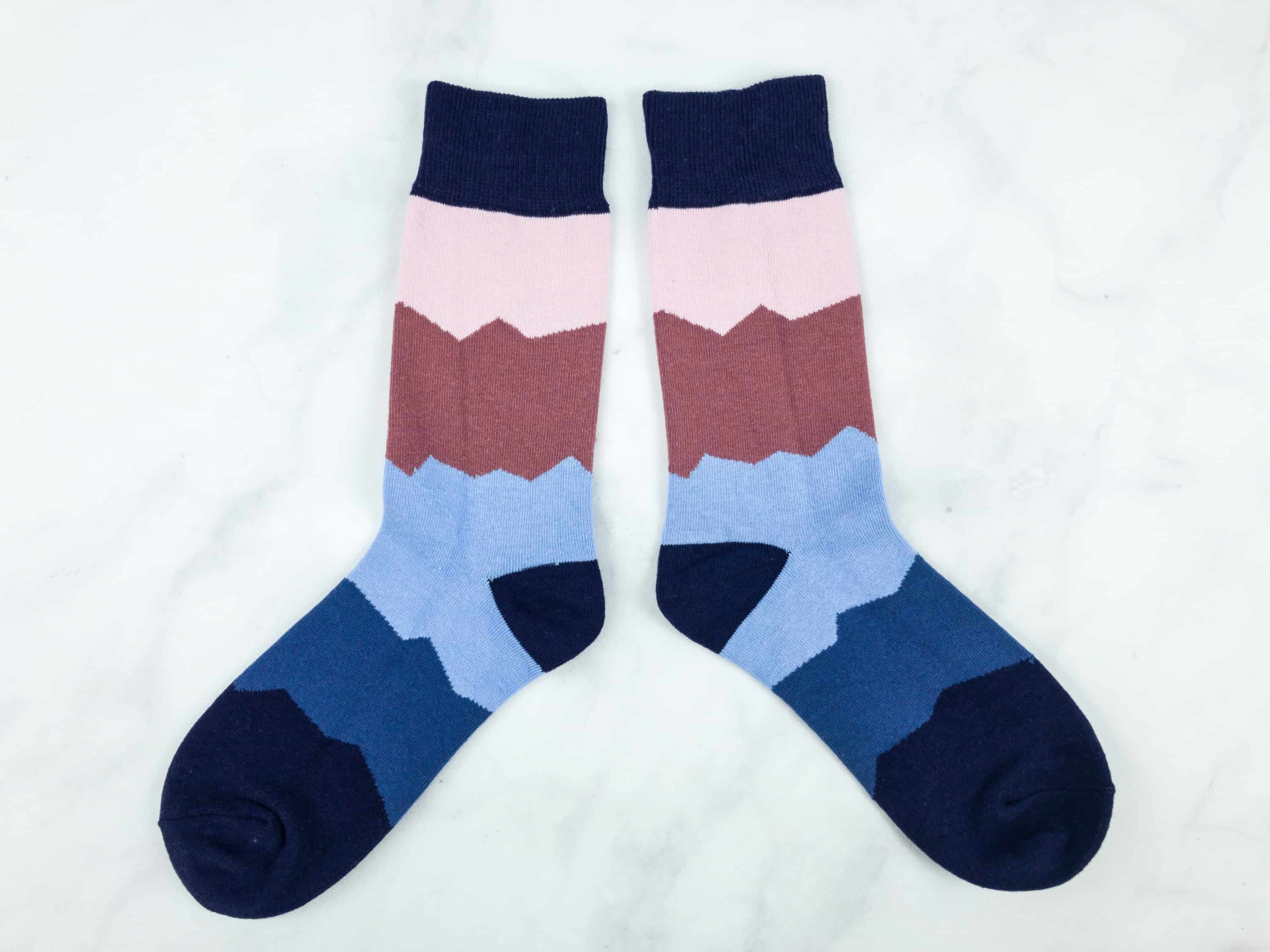 The next pair of socks is multi-layered and multi-colored with dark to light shadings.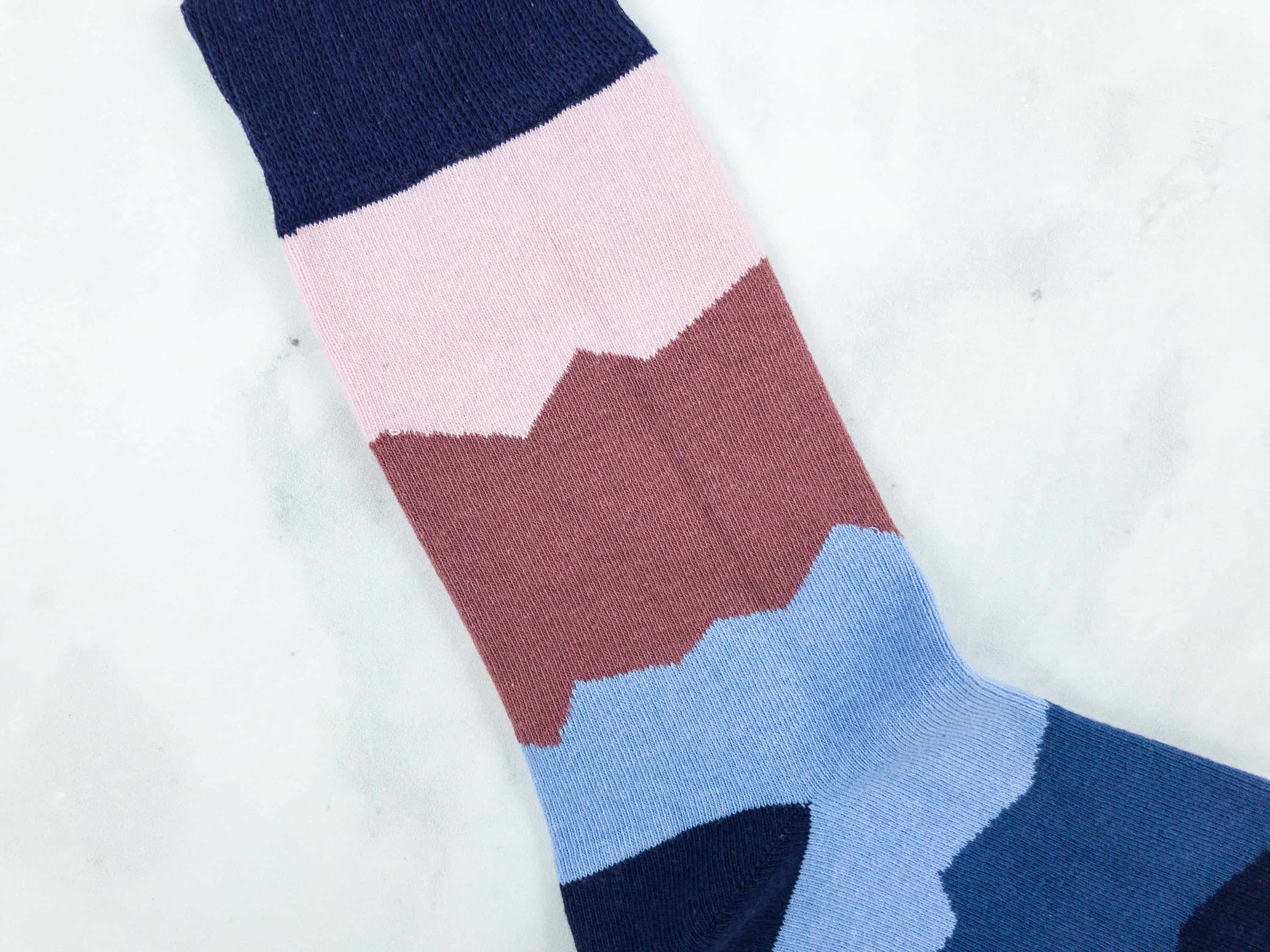 These socks are amazing, It's like having an abstract masterpiece painting right on your feet. It's not just awesome, they're also very comfortable to wear!
Society Socks is a great way of collecting fresh pairs of fun and exciting socks every month while supporting a brand that helps the community. This month's pair of socks are just awesome, they're both colorful with unique designs. When it comes to comfort and style, they never fail to deliver and for that, this sock subscription is definitely a win!
What do you think of the socks you received?