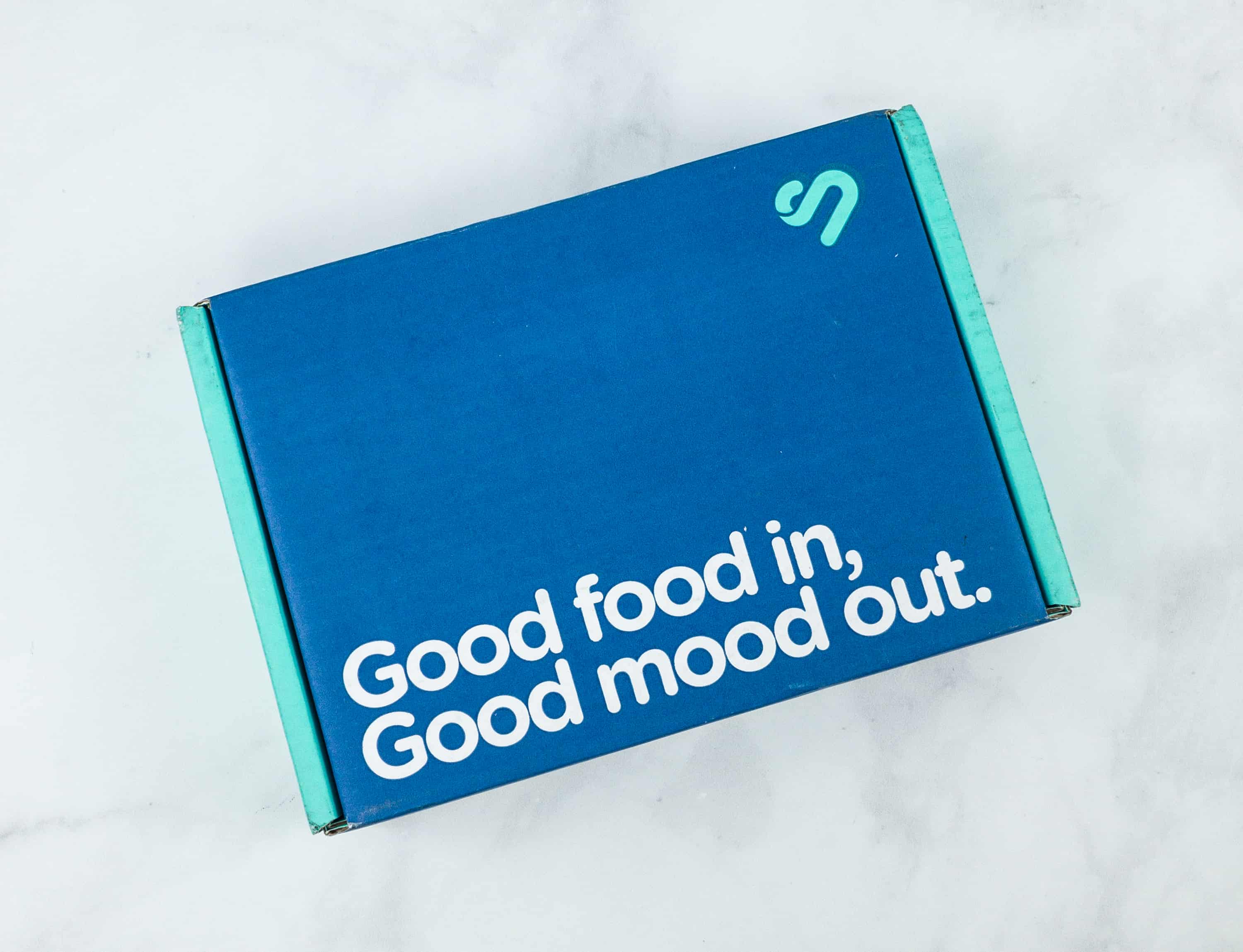 SnackNation is an award-winning healthy snack delivery service that makes it "auto-pilot easy" to discover new, exciting, all-natural snacks every month. Each month, the snack experts will meticulously select 6 best snacks to be in the box. This box is $9.99 but your first box and every month thereafter will be $4.99 as long as you complete the survey (which is quick enough for even me to finish it!).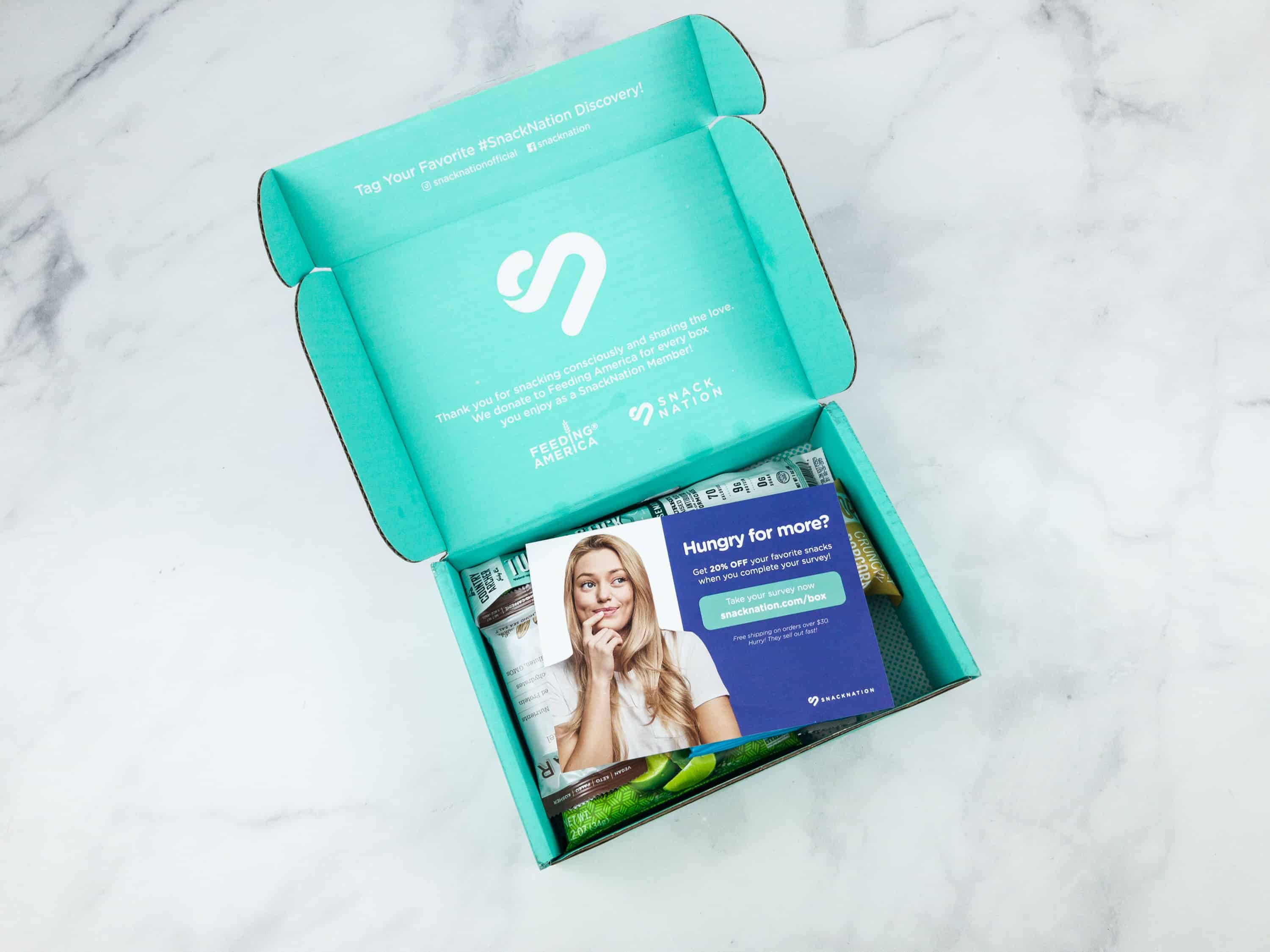 For every box delivered to your door, SnackNation donates a meal on your behalf to a hungry family.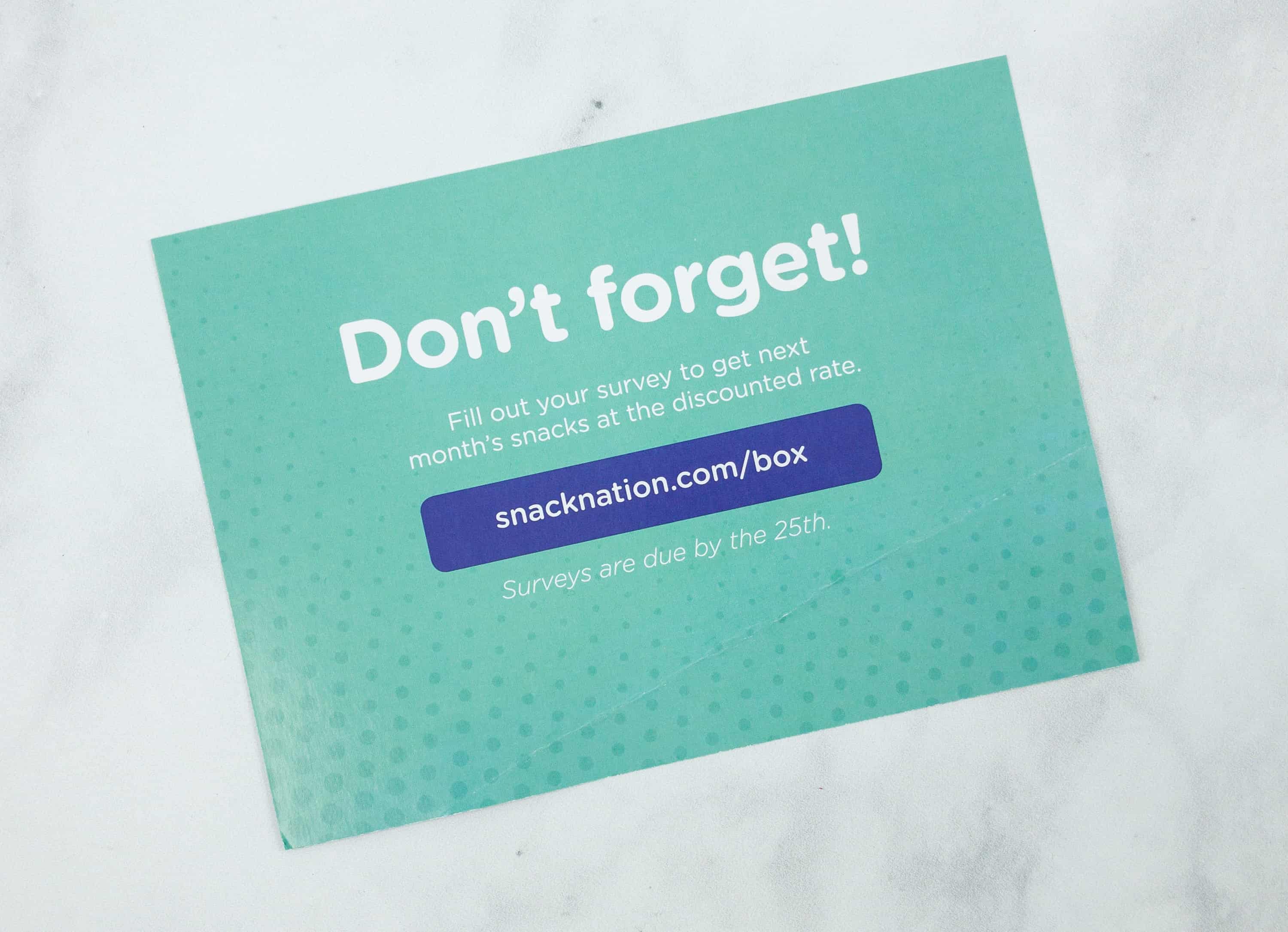 There's an info card reminding subscribers to fill out the survey form to get the next box on a discounted rate! Just make sure to submit it by the cut-off!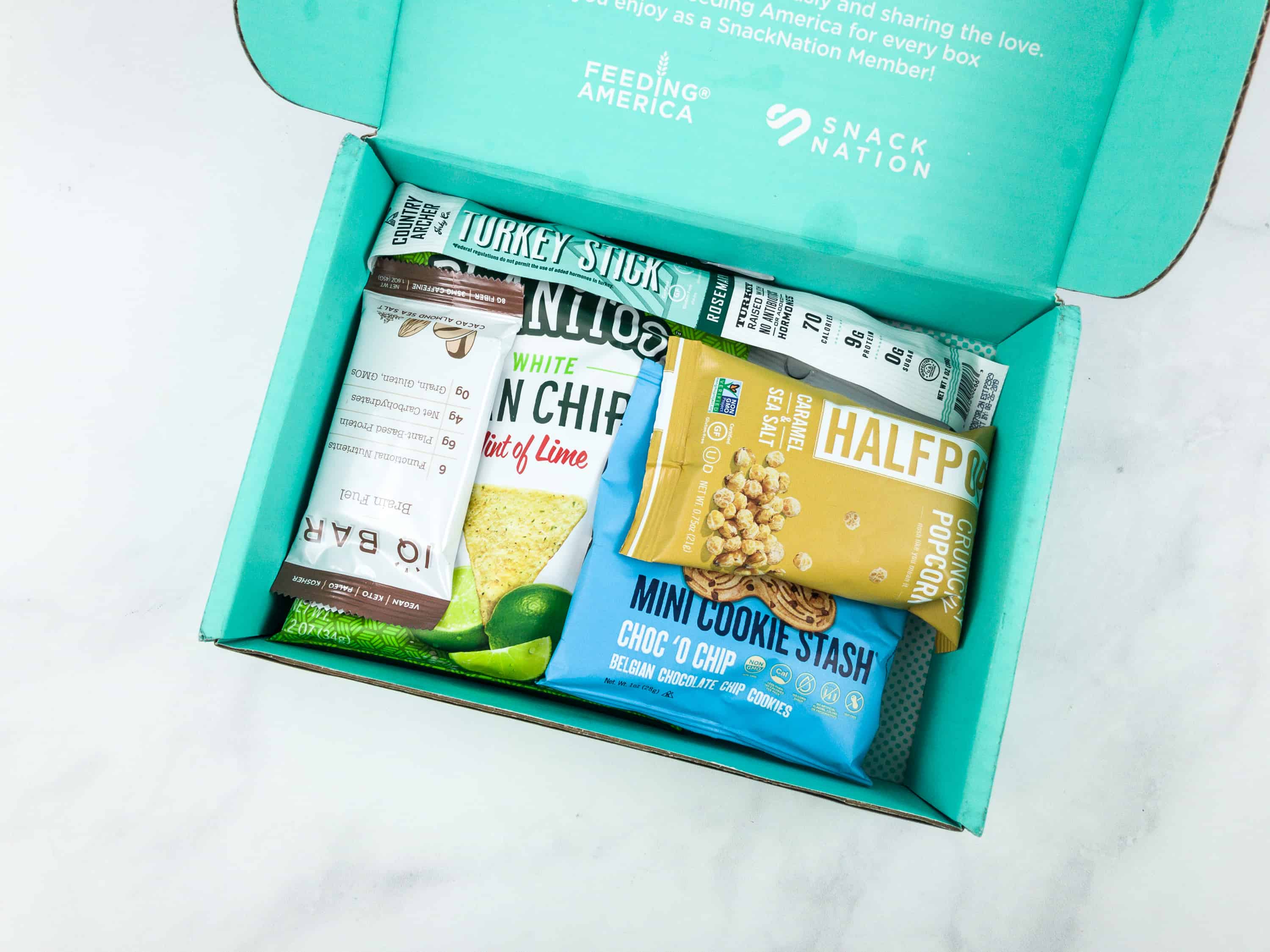 DEAL: Pay only $1 for 6 snacks every month when you complete a quick online survey. USE THIS LINK to get the deal. You'll pay $1 + $3.99 shipping for each month as long as you fill out the survey.
Everything in this month's box!
Belgian Boys Mini Cookie Stash Choc 'O Chip Belgian Chocolate Chip Cookies ($1) I love cookies and this pack definitely satisfied my cravings. These are Belgian chocolate chip cookies with each piece shaped like a mustache. The snack is non-GMO, kosher, and suitable for vegetarians too. SO good!
Country Archer Turkey Stick in Rosemary ($1.45) Turkey is one of the best sources of lean protein. This turkey stick is such a convenient way to enjoy it. Flavored with rosemary, it's really yummy and there's no weird aftertaste. Also, the turkeys used weren't raised with antibiotics. It's filling, so it's ideal as a trail snack and even as a post-workout treat.
Julian's Recipe Waffle Thins in Vanilla ($1.50?) Who says no to sweet thin waffles? This snack is the best! These are all bite-sized pieces and you can eat them as is or add your favorite toppings.
Halfpops Crunchy Popcorn in Caramel & Sea Salt ($0.72) These half popped popcorns are fluffy and crunchy! We got the caramel and sea salt variant and it was sweet and yummy. The best thing is that it has no artificial flavorings, GMO, gluten, and nuts.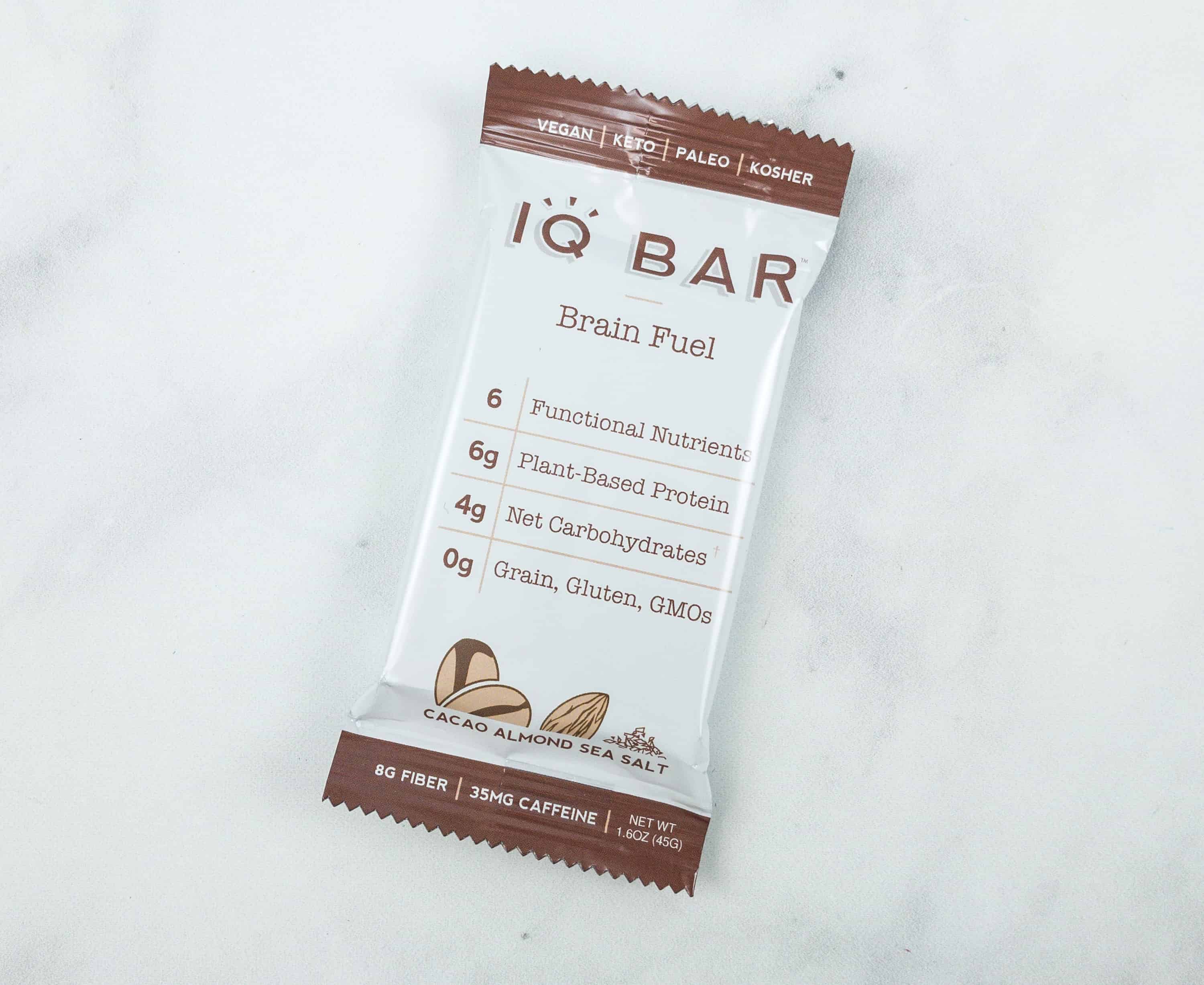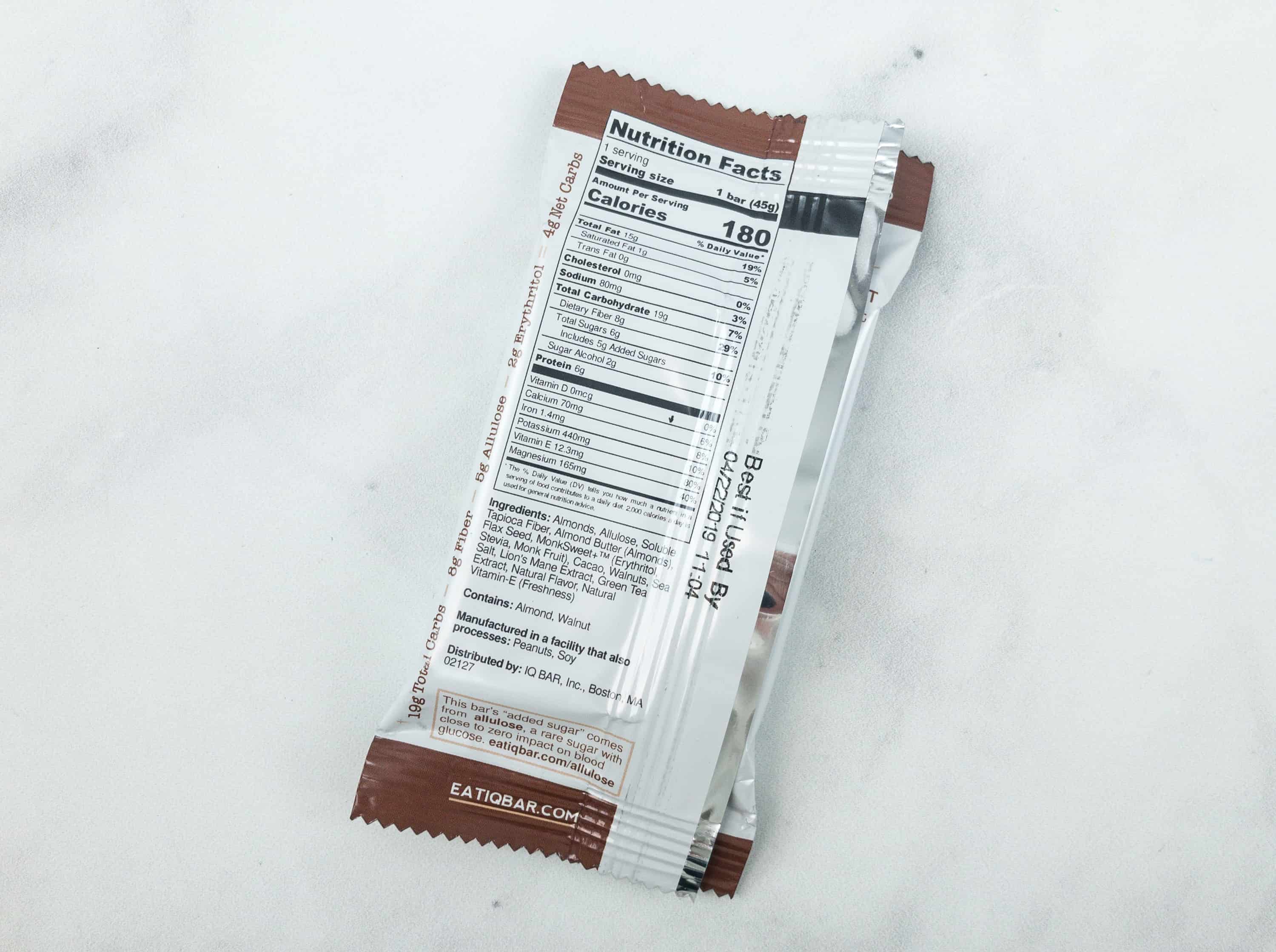 IQ Bar Brain Fuel in Cacao Almond Sea Salt ($2.50) Packed with Peruvian cacao beans, this snack bar is rich in anti-oxidants and flavonoids. It's an ideal afternoon pick-me-up, since it's filling and energizing but won't make you crash. The snack is also keto friendly, paleo friendly, and vegan friendly.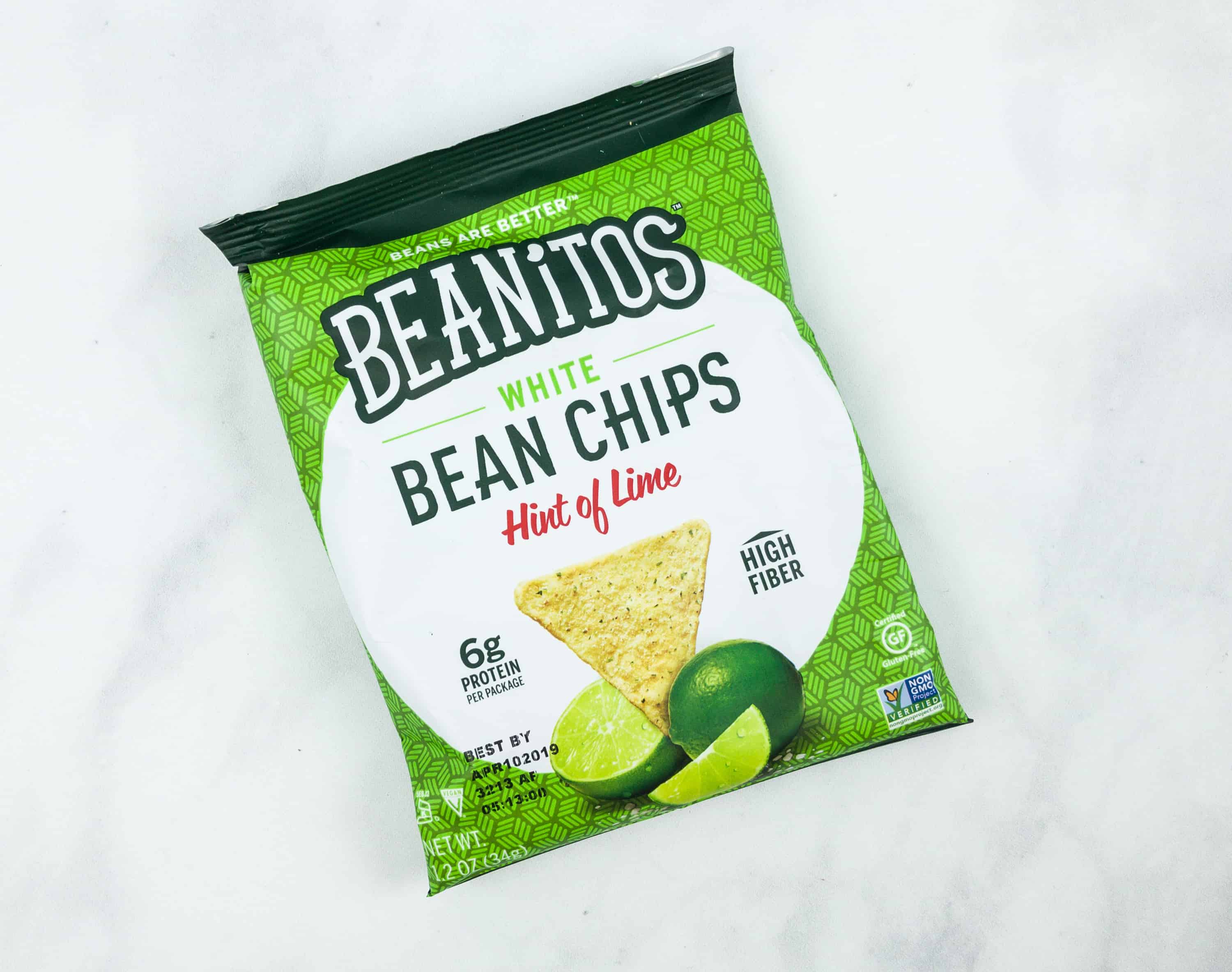 Beanitos White Bean Chips In Hint Of Lime ($0.63) These white bean chips with a hint of lime is what any delicious finger food should be about. It can be eaten on its own or with a dip. One pack contains 4 grams of protein and fiber. It's certified gluten-free, kosher, low glycemic, and non-GMO too.
SnackNation's October box included delicious and healthy snacks that filled up our bellies. They are all ideal for on-the-go snacking, for lunchboxes, and also as office snacks. Everything tasted great but if I have to choose a favorite, it would be the thin waffles and the mustache-shaped cookies! This snack subscription is a nice choice if you're trying to switch to healthier snacking. They make it easier to discover new guilt-free snacks to love and since there's only six items in the box, it isn't too overwhelming!
Are you getting a SnackNation box?