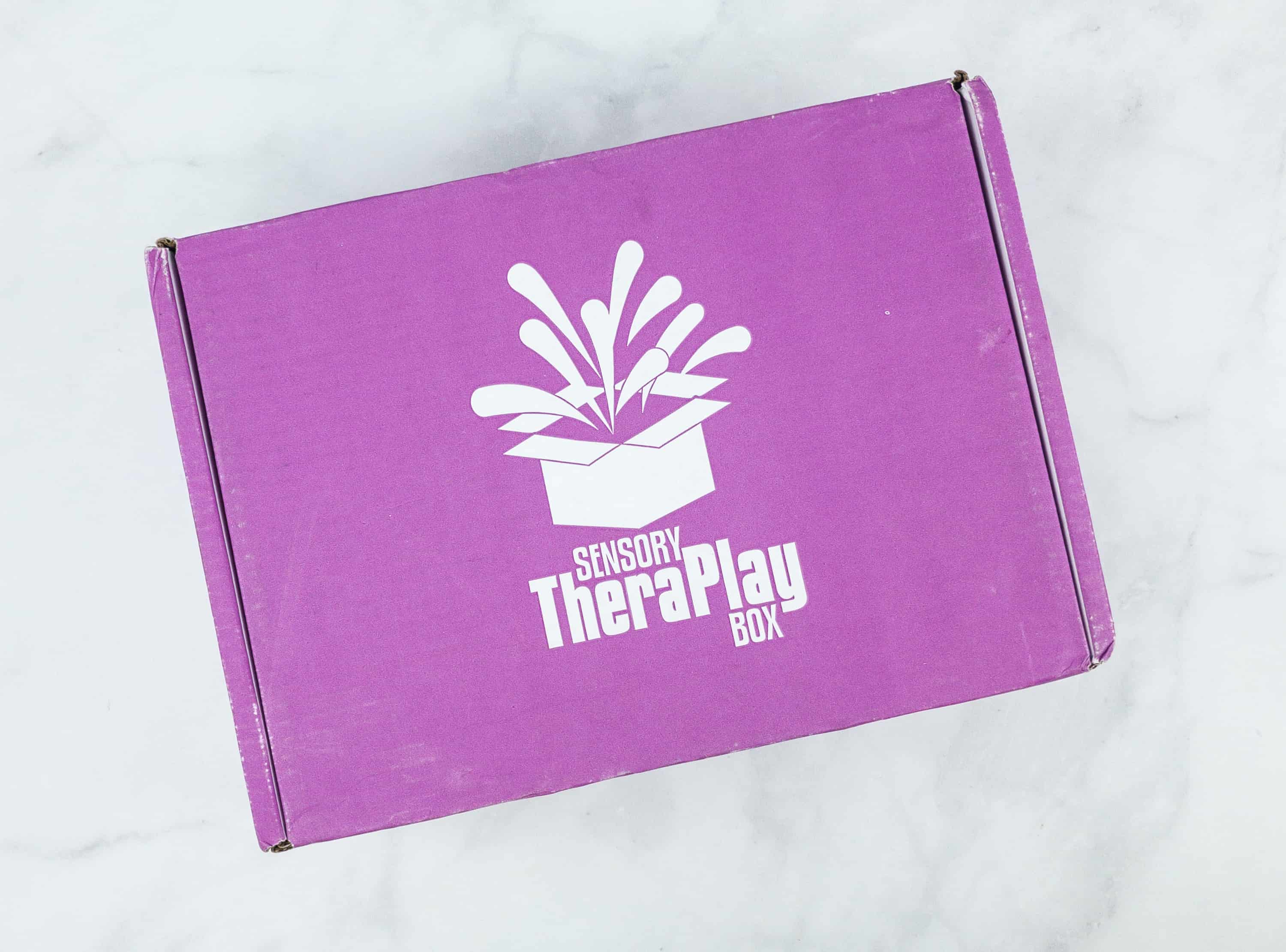 Sensory TheraPLAY Box is a monthly subscription that sends sensory toys for 4 to 9-year-old children to your home. Each box is curated by a pediatric occupational therapist. While the box is ideally suited for autistic children, those with sensory processing disorders, and those who suffer from ADHD, anxiety, and behavioral issues, it's also just a really fun toy box for anyone interested in playing and exploring, although there may be a few items that are really sensory-specific. Boxes cost $39.95 each. Discounts are available for longer prepaid subscriptions.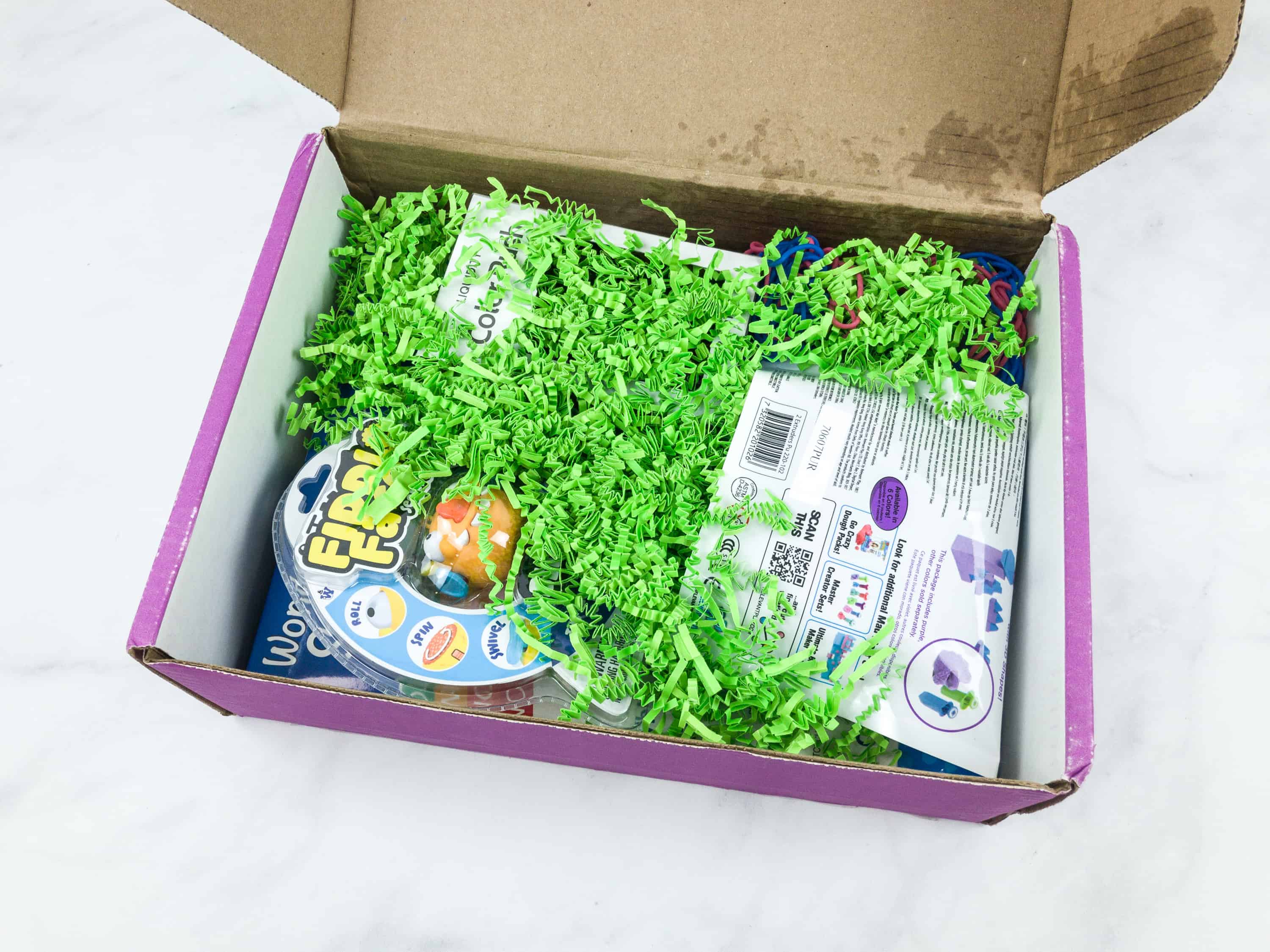 Every month you will receive a random surprise assortment of sensory toys and items for your child. This wonderful sensory box is intended for children on the autism spectrum and/or children with sensory processing issues, but it has anything but a clinical feel — it is packed with bright paper squiggles and is fun to dig into.
DEAL: Get 10% off your first box! Use coupon code WELCOME.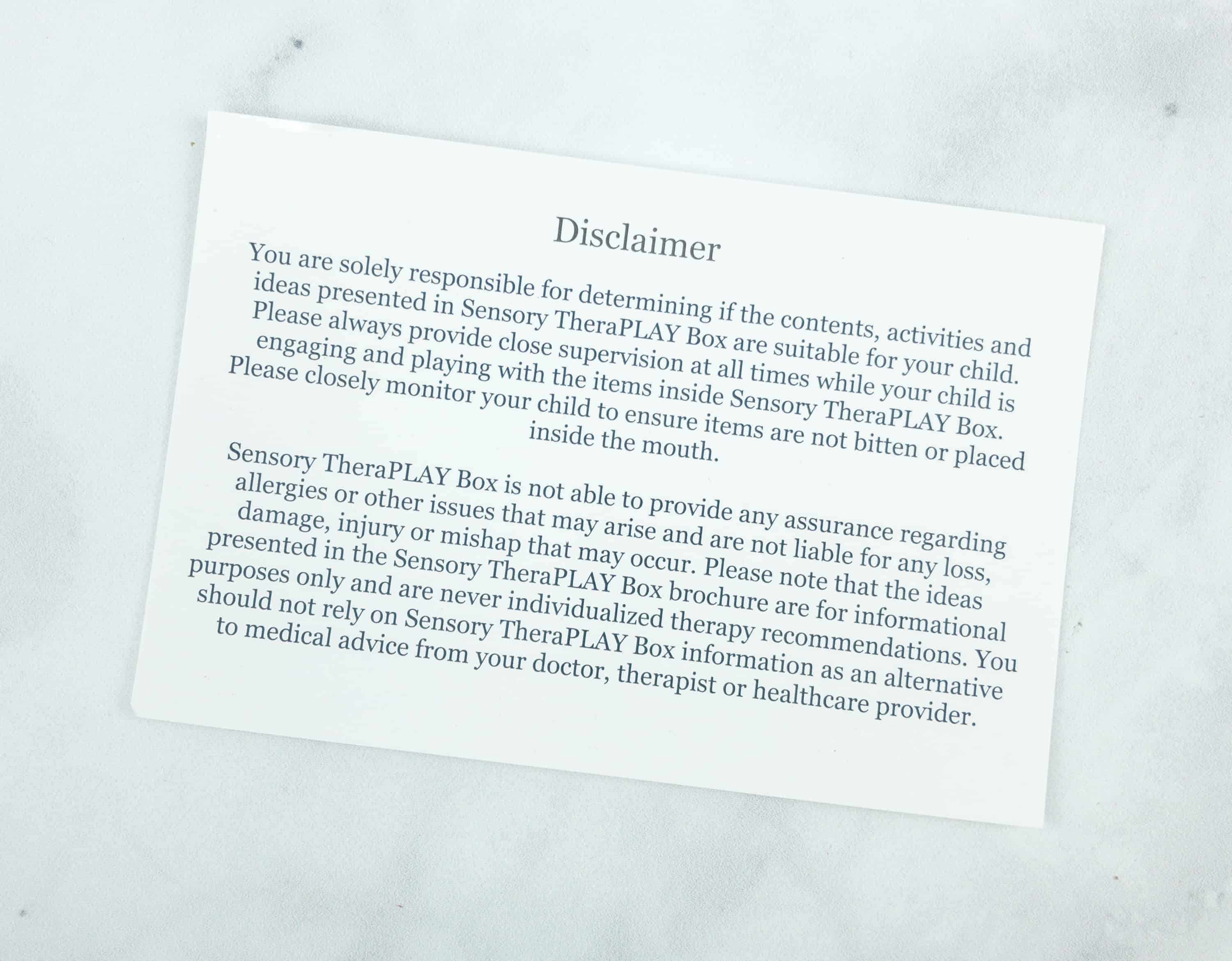 At the back of the card is a disclaimer from Sensory TheraPLAY.
They also include a tri-fold brochure providing info about all the items inside the box.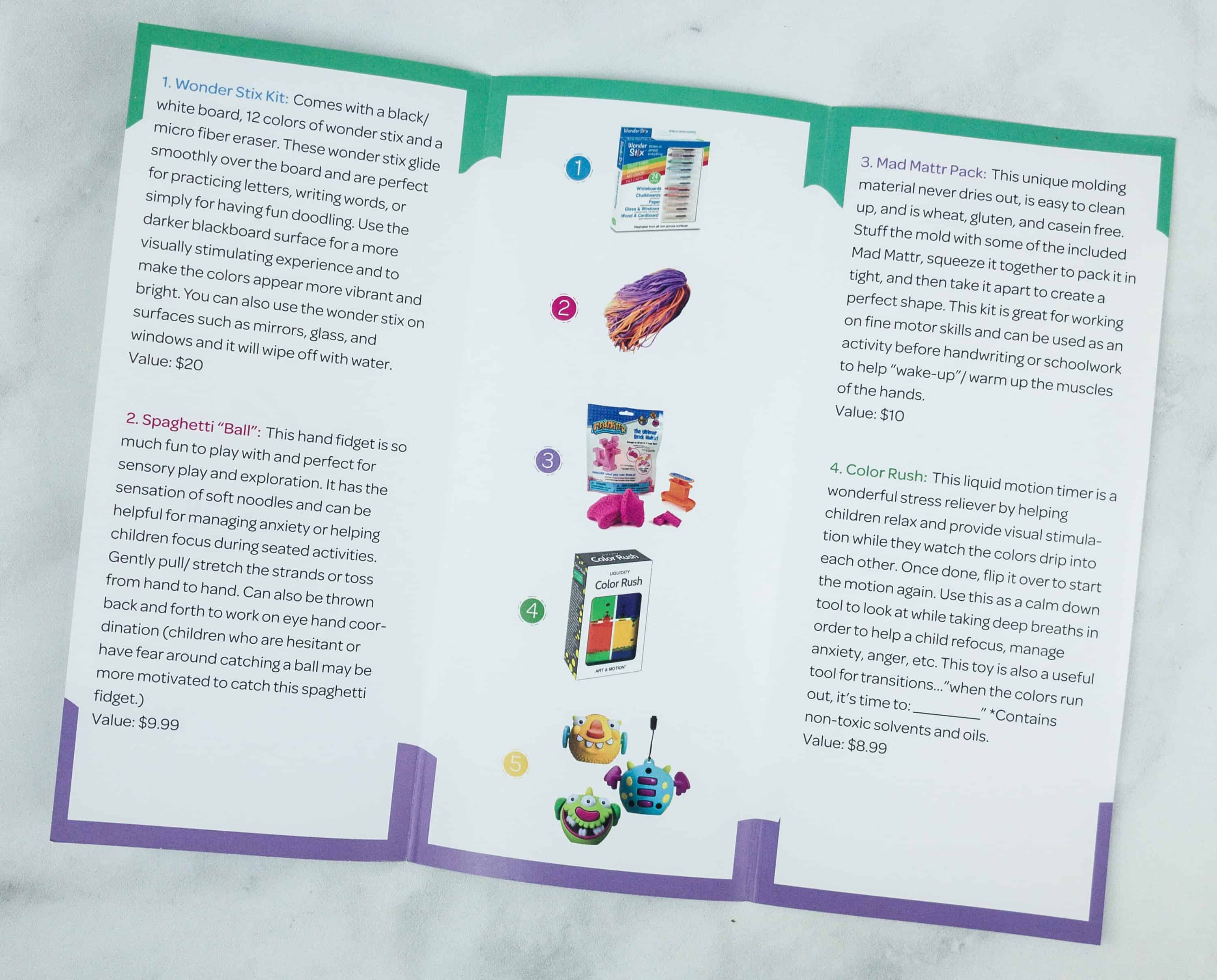 Inside the brochure is a detailed explanation of each item and its common therapeutic use. Examples of items include putty, textured tactile toys/ fidgets, craft activities, light up toys, drawing utensils, etc. Kids with emotional disturbances (e.g., hyperactivity, impulsivity, excessive anxiety, temper tantrums, poor coping skills) can also benefit from the items in this box.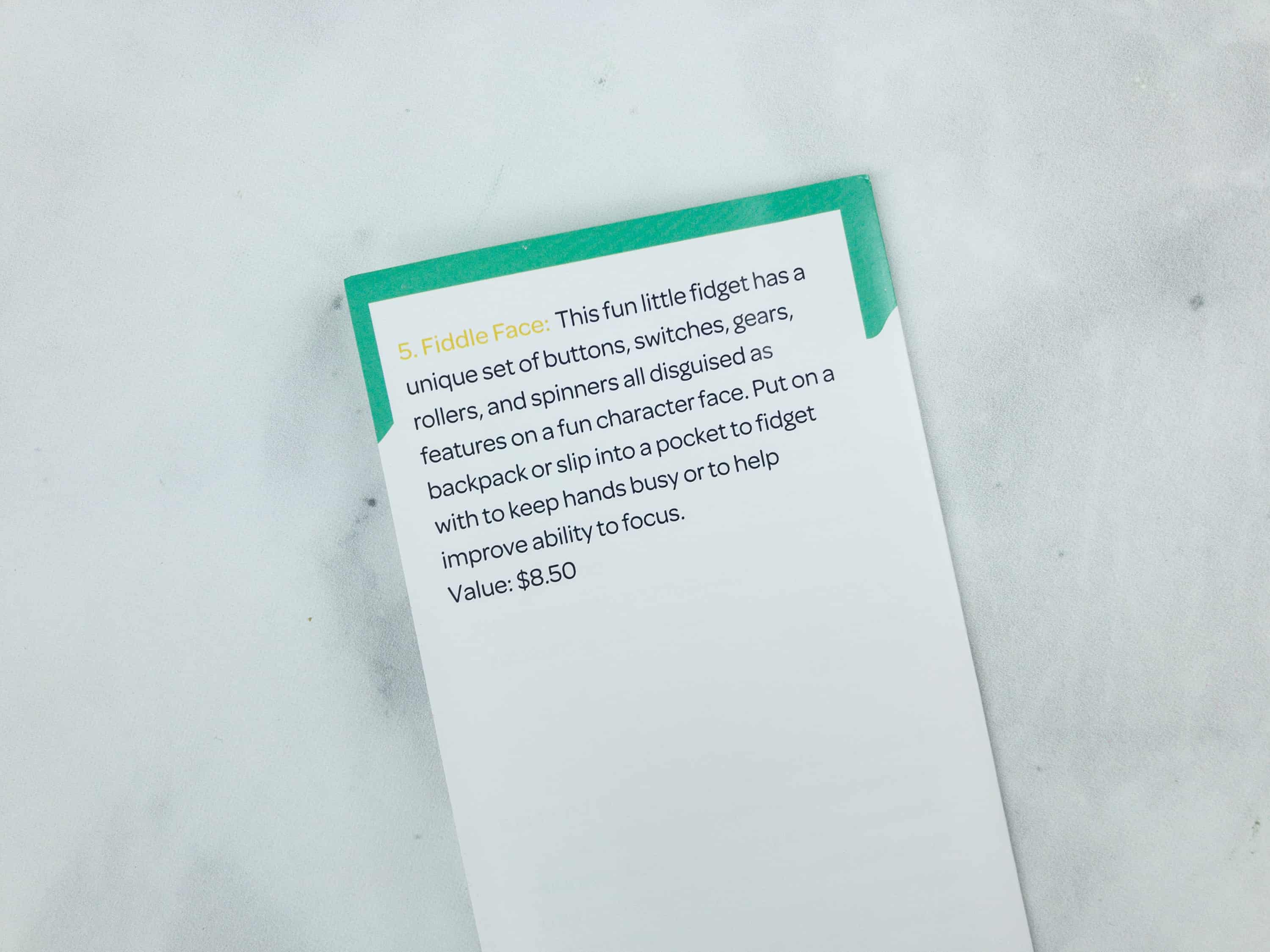 All the items are discussed thoroughly, like how they are used and their benefits.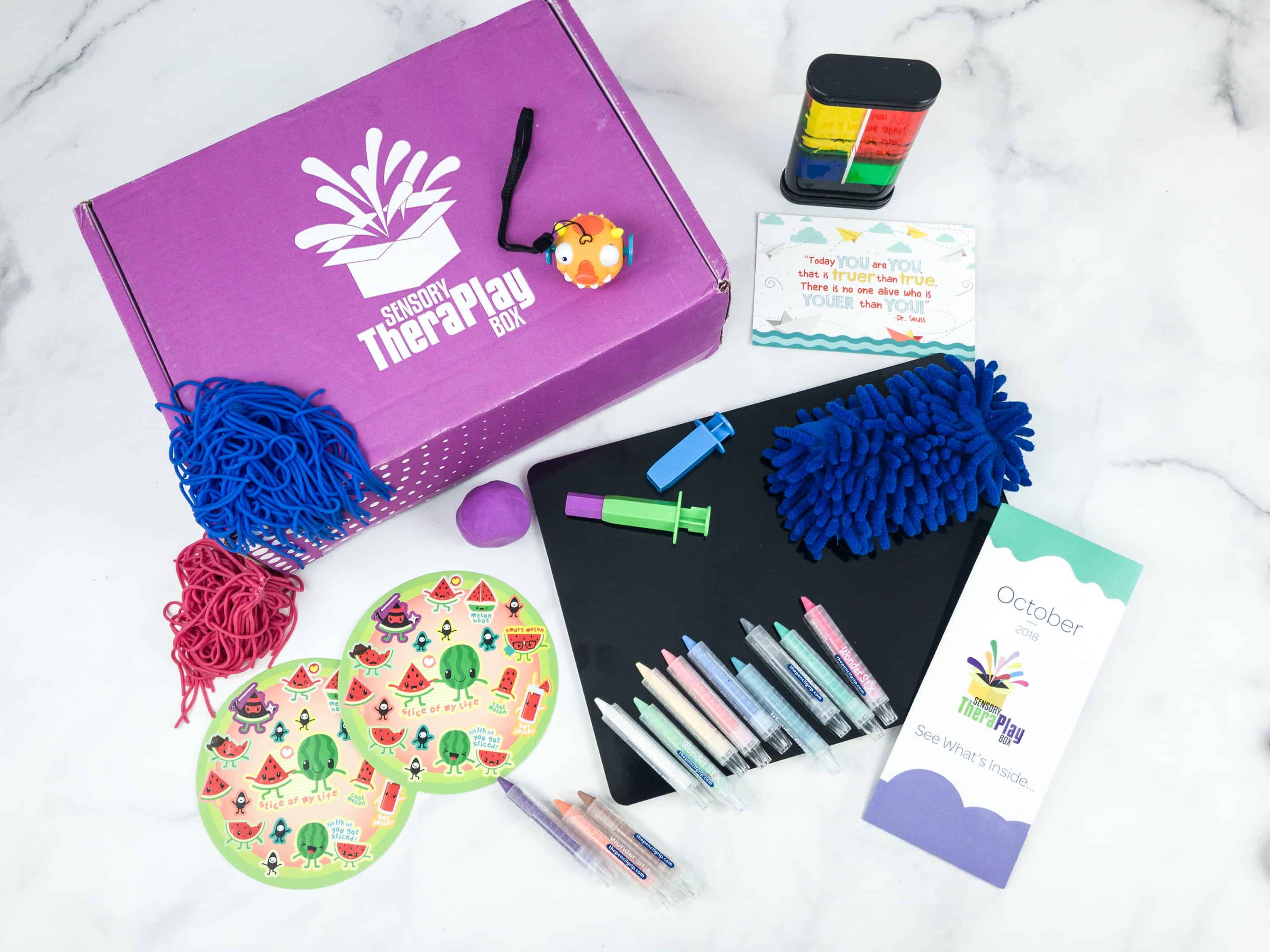 Everything in the box!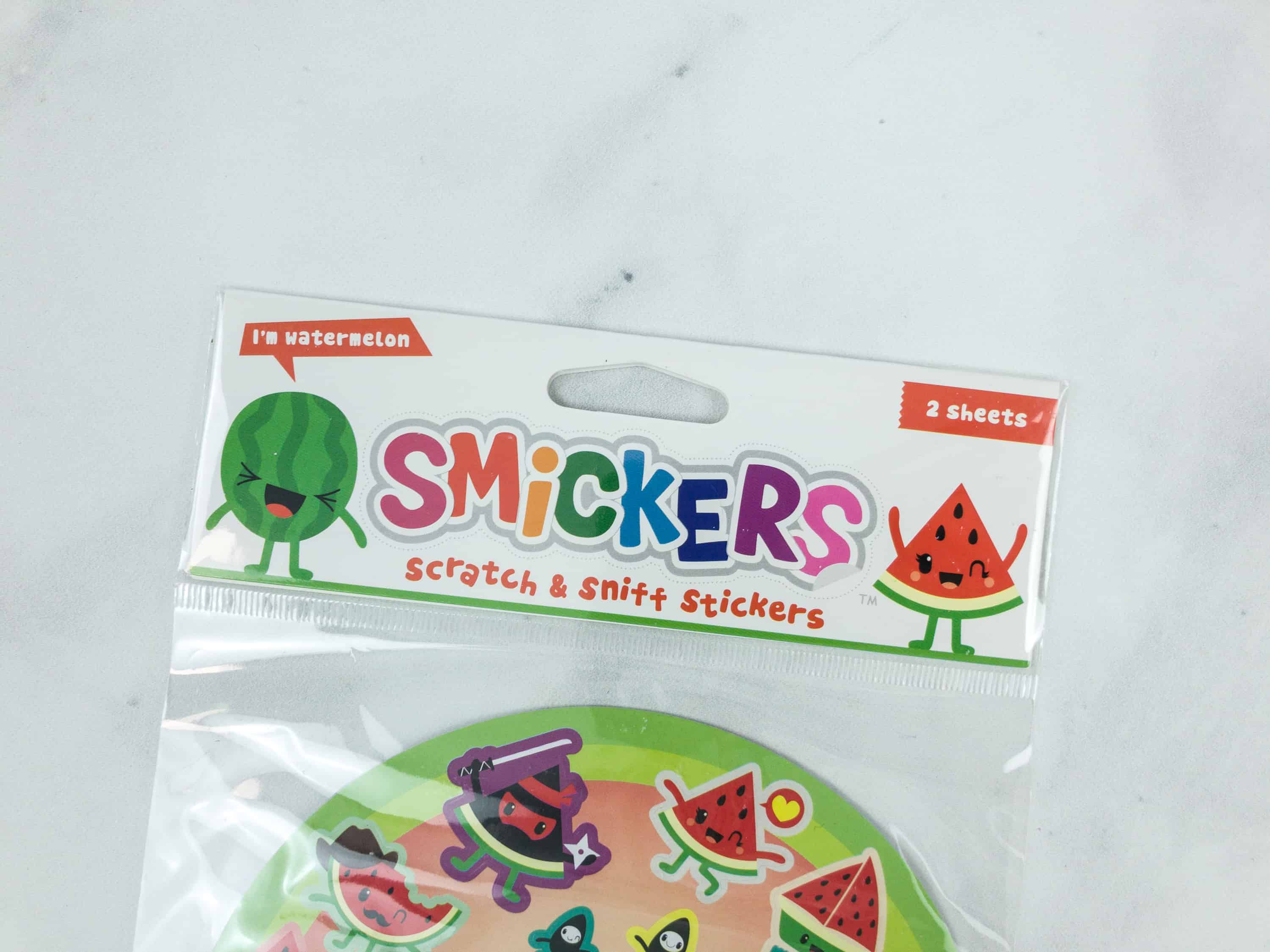 Smickers Scratch & Sniff Stickers ($1.49) These sticker sheets are filled with cute and action-packed watermelon-themed figures. The stickers are scented too!
According to the packaging, these stickers are guaranteed to maintain their scent up to 250 scratches!
Each pack comes with two identical smicker sheets. The watermelons have different characters and they're all so kawaii!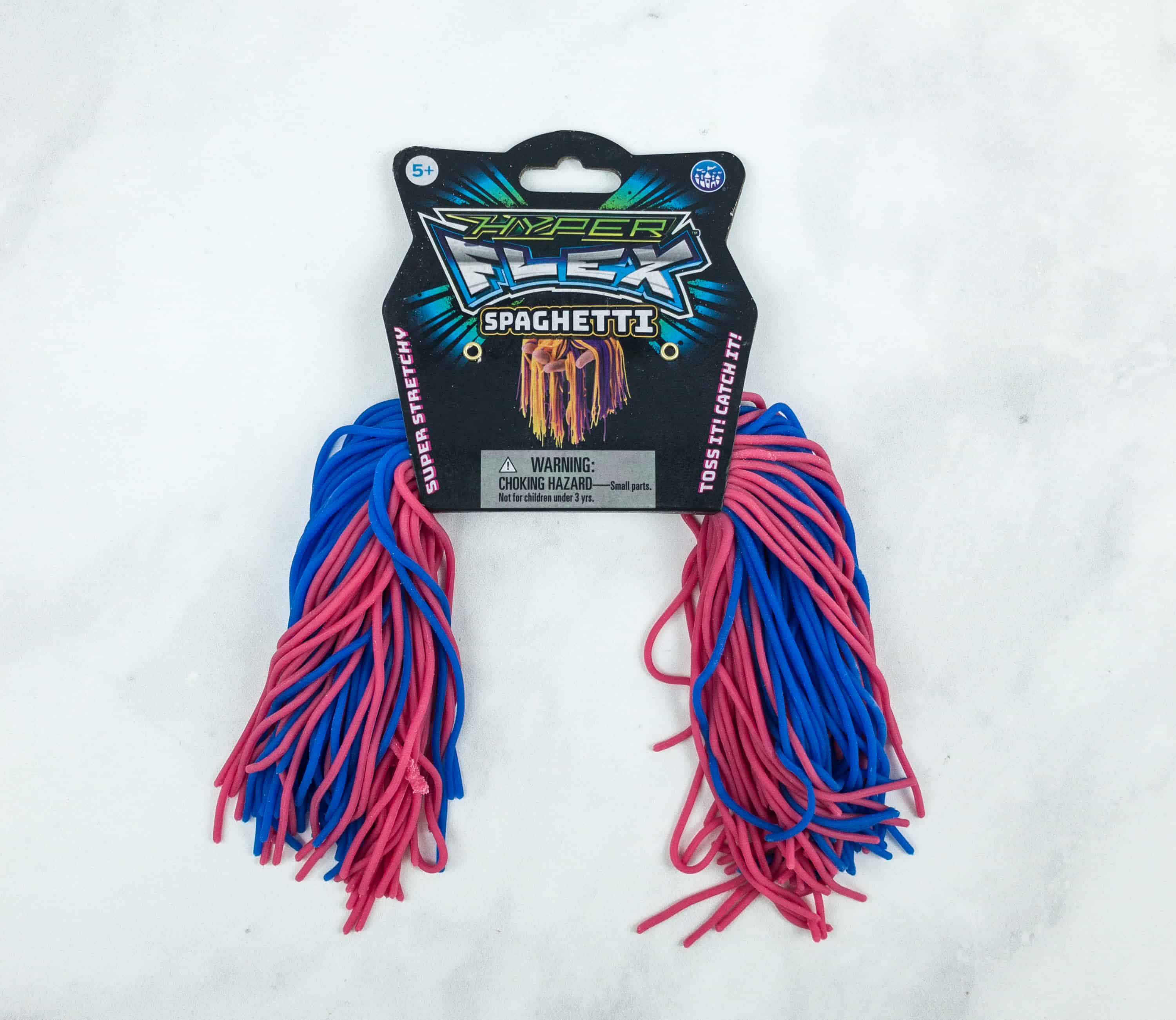 Hyper-Flex Spaghetti Ball ($9.99) This fidget toy is stretchy and spaghetti-like! It's soft and it helps manage one's tension and anxiety.
It can also be used as an exercise catching ball for kids who has fear of catching a regular ball. ?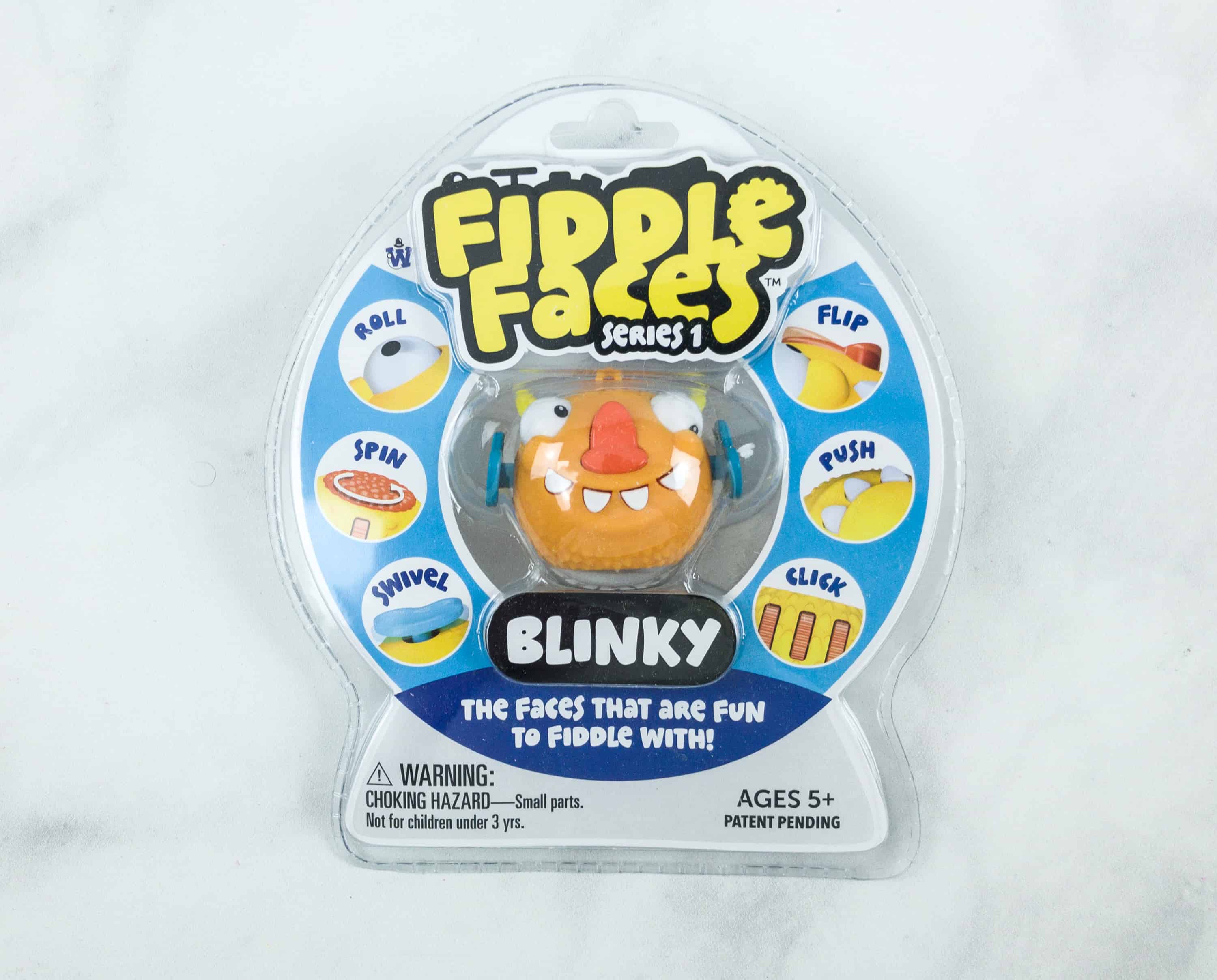 Fiddle Face Blinky ($8.99; $8.50 on the card) It's another fidget toy, but this time it has a unique set of buttons, switches, gears, rollers, and spinners disguised as a part of the face.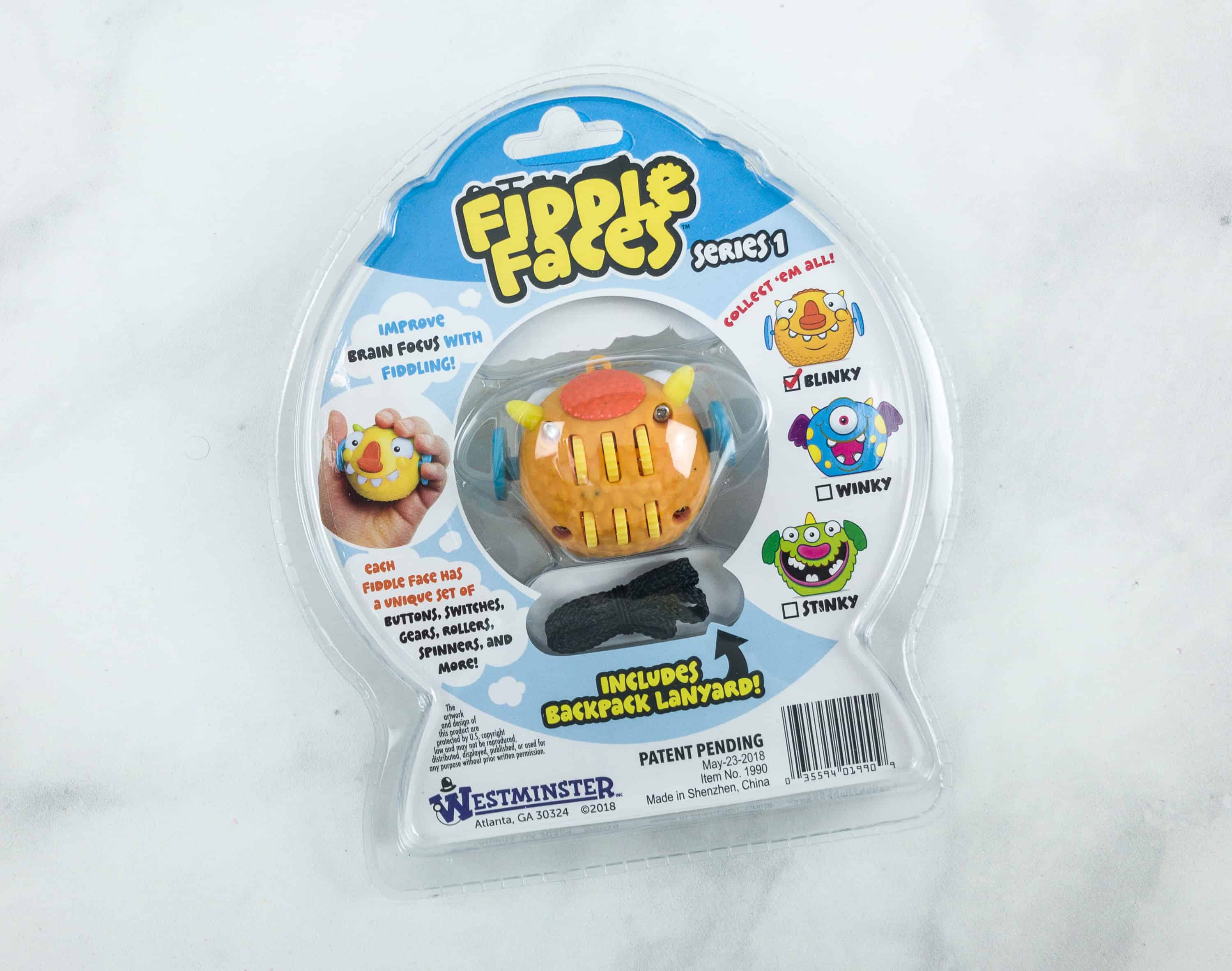 Fiddle Face is available in three different designs: Stinky, Winky, and Blinky.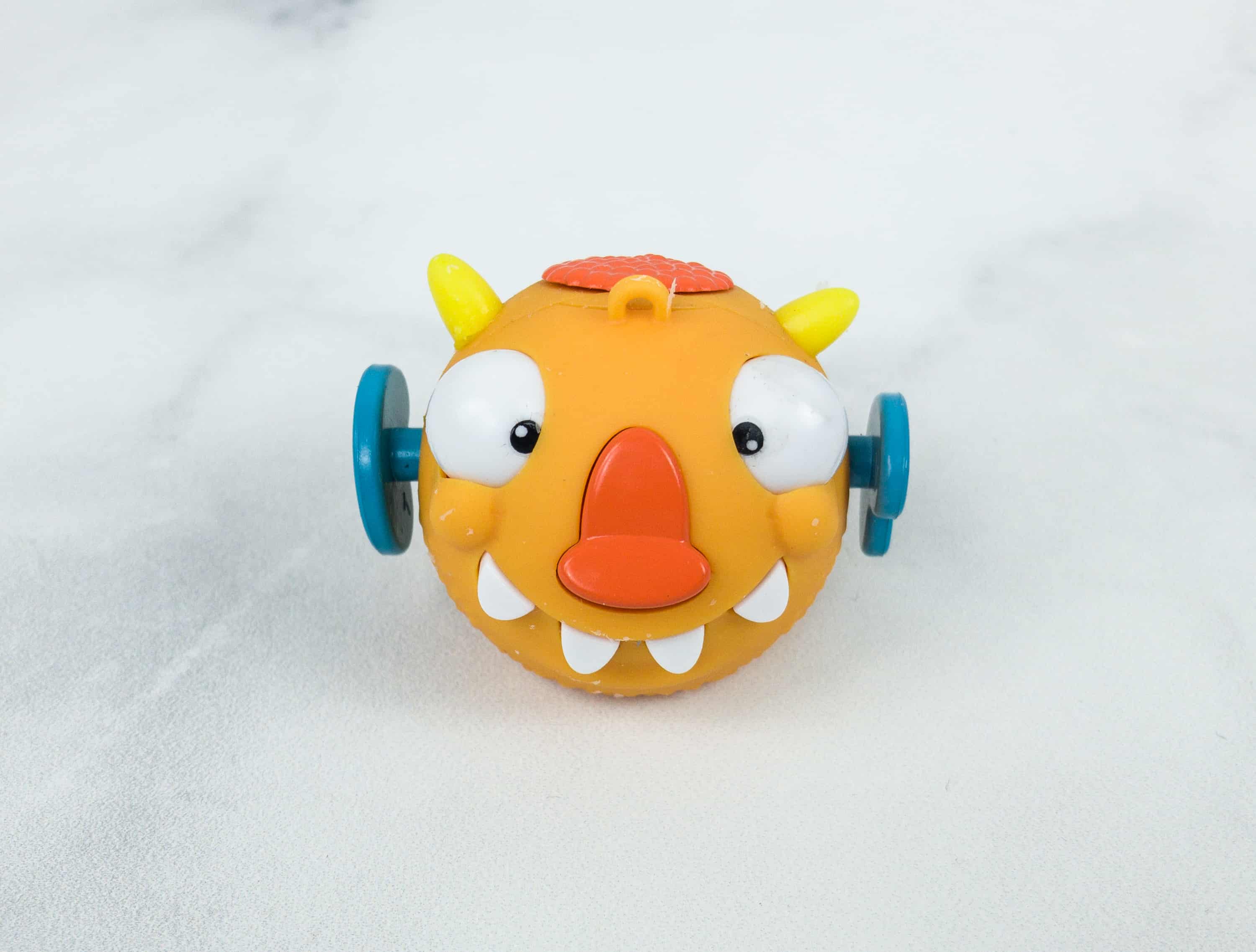 This fidget is a multi-colored pocket-sized toy that features a complete part of the face like eyes, ears, nose, teeth, and brain that can either be rotated, flipped, swiveled, or pressed.

The back of the head features six rollers that you can click.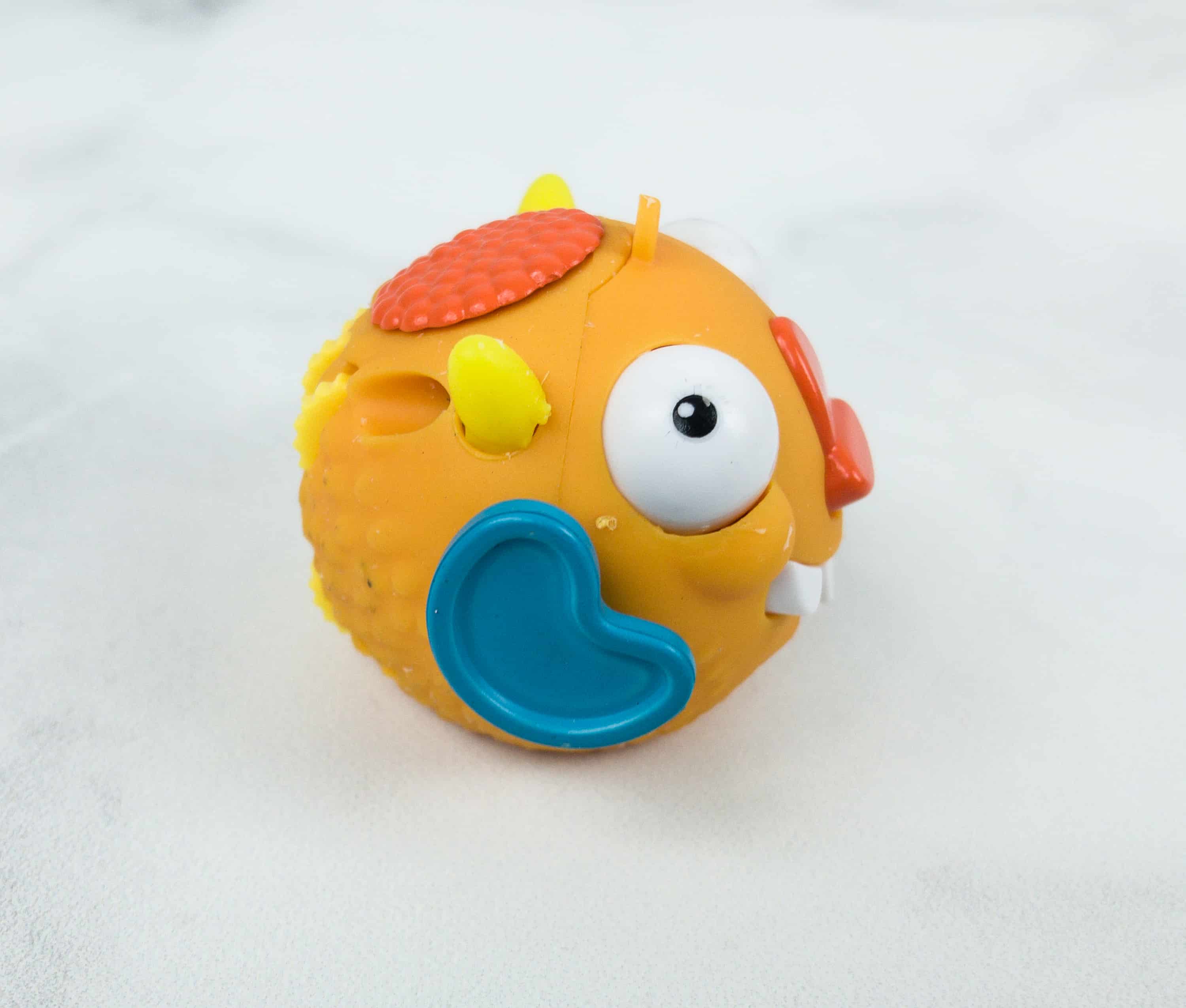 It's a super cool toy that improves brain focus, hand-and-eye coordination, and color recognition.
It also comes with a black lanyard so you can easily attach it to your bag.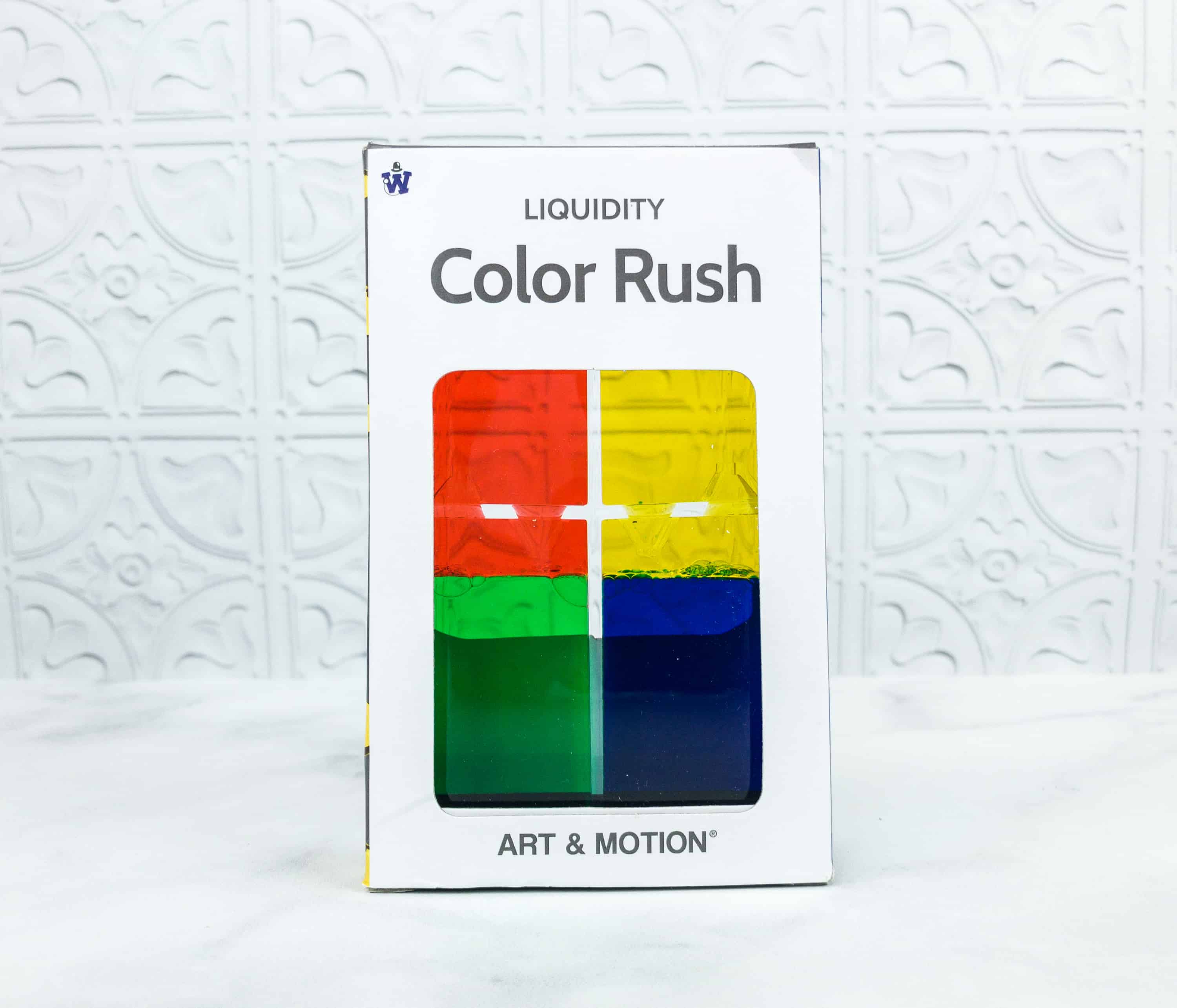 Liquidity Color Rush ($7.99; $8.99 on the card) This liquid motion timer is made from non-flammable, non-toxic, colored solvents and oils.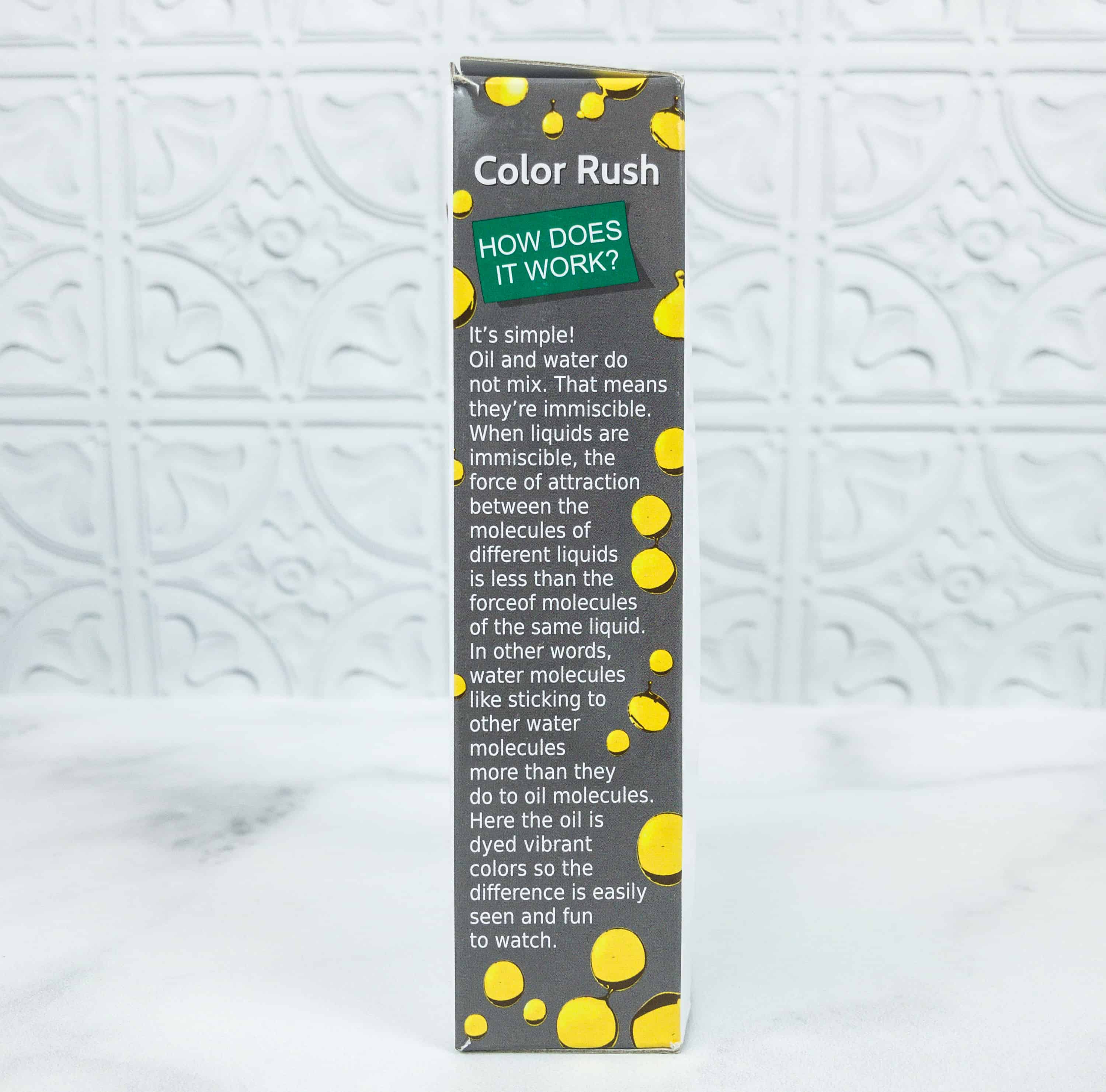 How does it work?
Oil and water do not mix. That means they're immiscible. When liquids are immiscible, the force of attraction between the molecules of different liquids is less than the force of molecules of the same liquid. In other words, water molecules like sticking to other water molecules more than they do to oil molecules.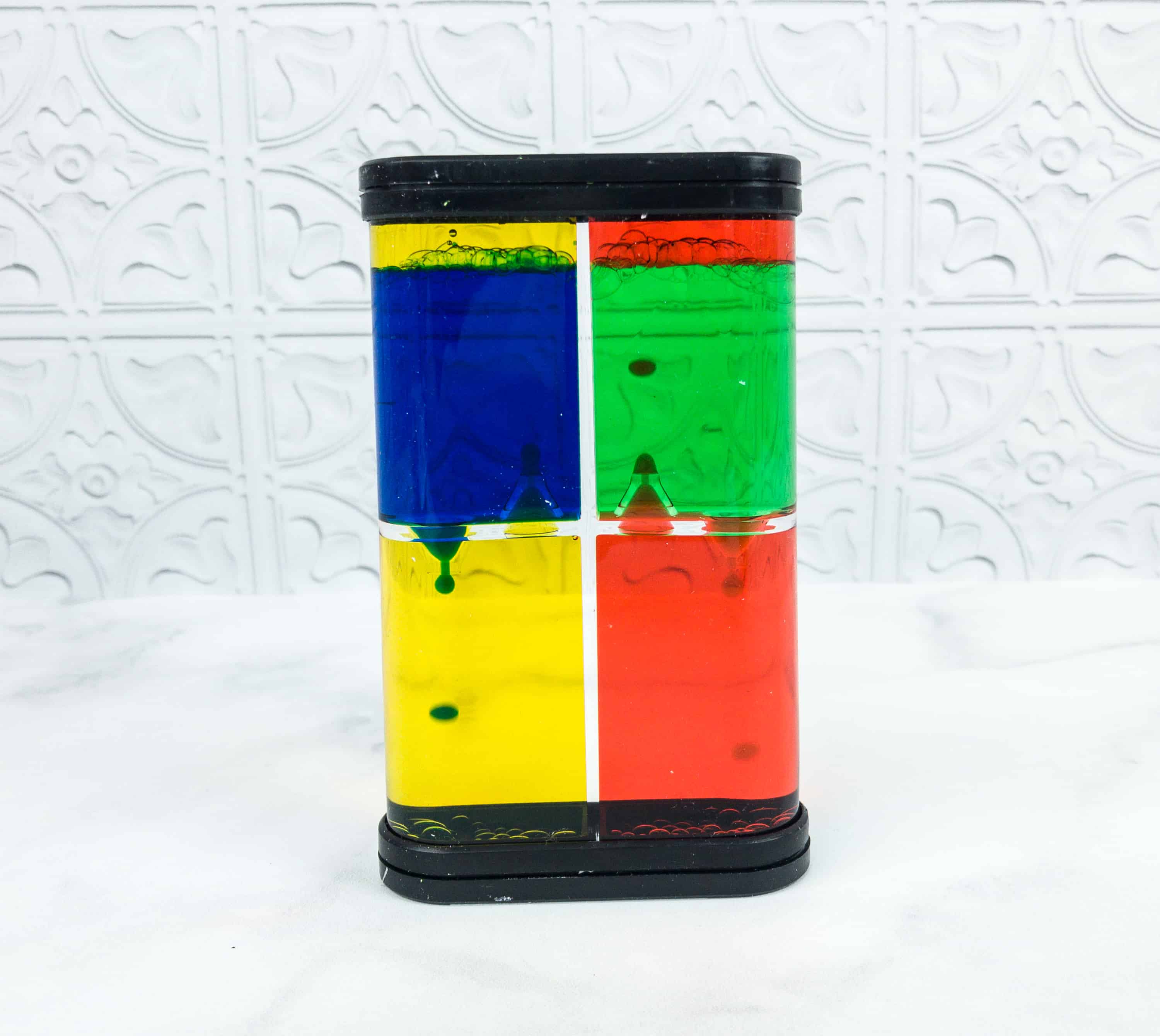 This toy helps not only kids but also adults to enhance focus, and manage anxiety and anger. Definitely a great stress reliever tool to look at and fun Mondrian-inspired design!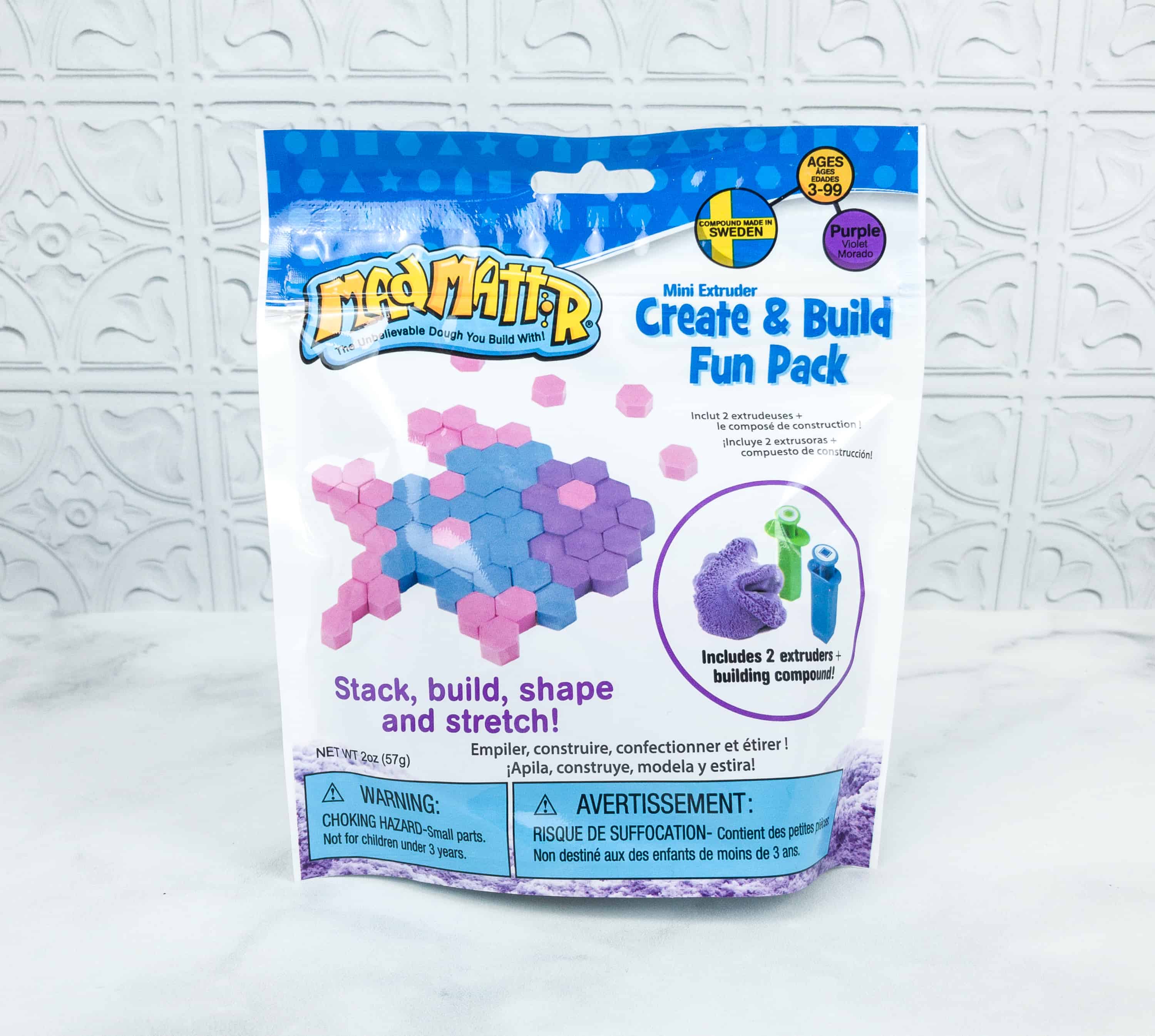 Mad Mattr Create & Build Fun Pack – SIMILAR ($12.99; $10 on the card) Next is a unique molding toy made from super soft, non-toxic, and easy-to-shape modeling dough. Press it, mold it, knead it, stretch it, squeeze it, build it! You can do everything with it, just don't eat it.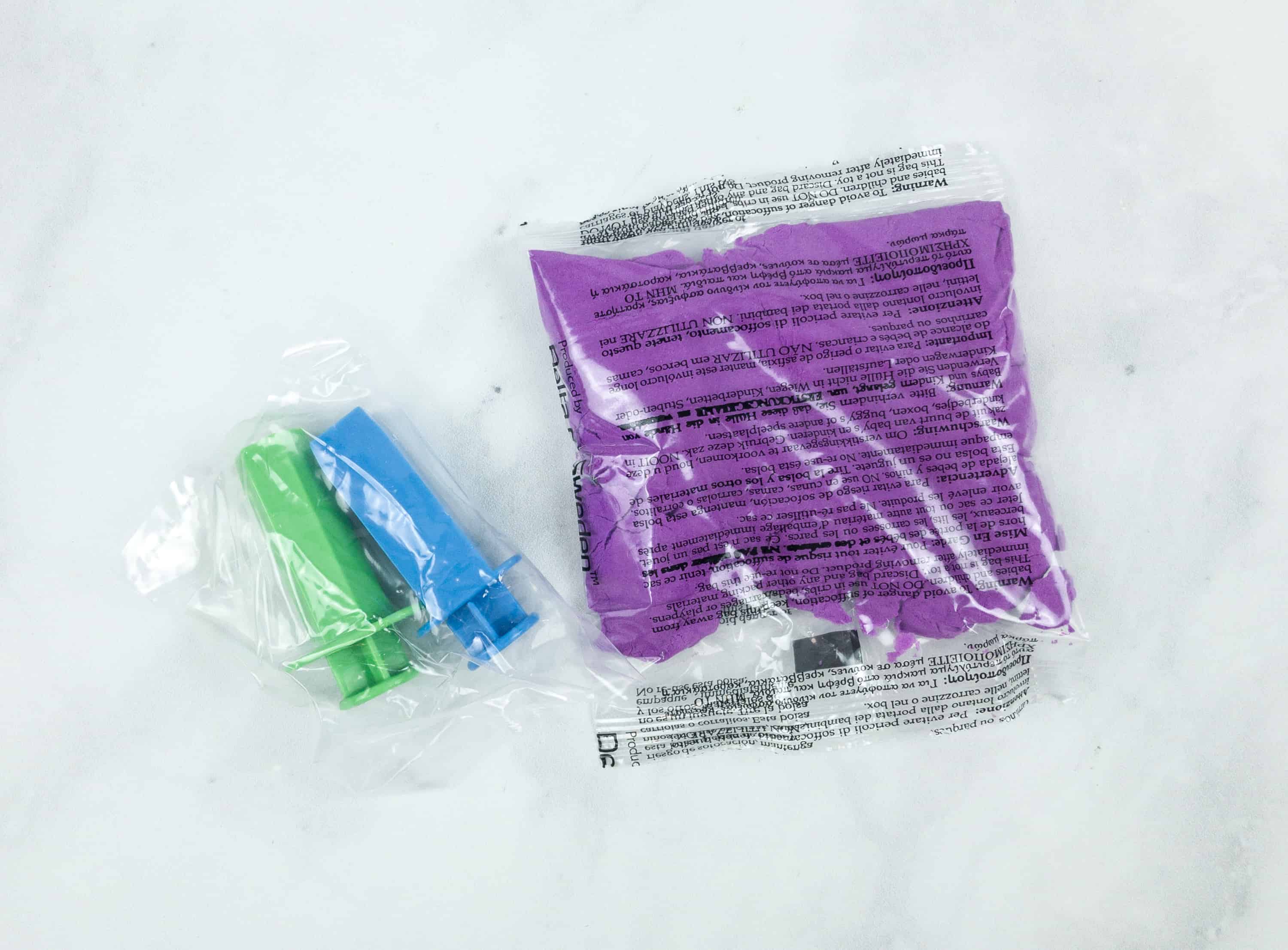 Everything inside the container!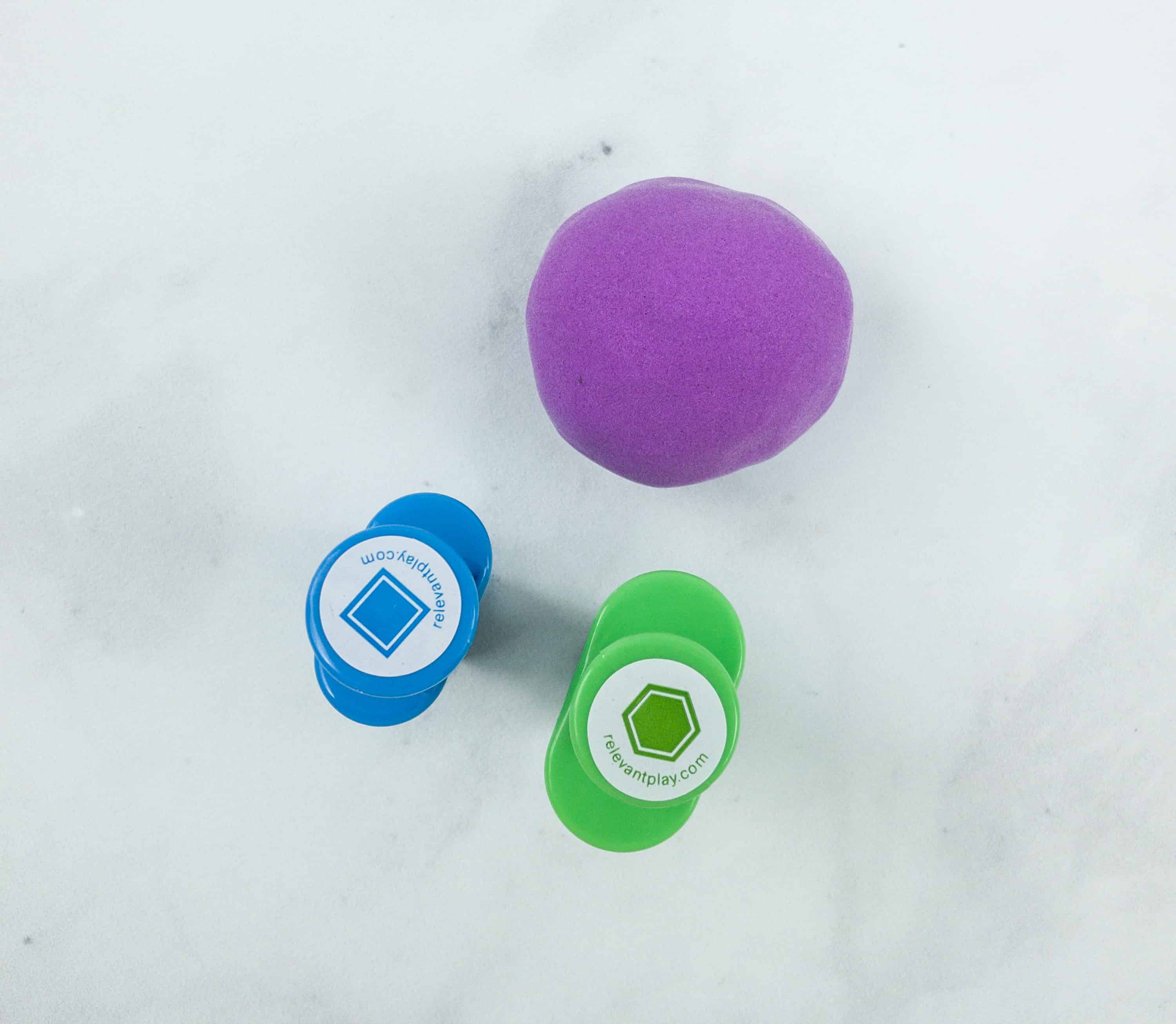 There's a pair of injection molder. One is square and the other is a hexagon. It also includes a purple non-drying dough.
To use, simply put the dough inside the molder, let it sink, inject and get a bar of hexagon and square-shaped dough.
Playing with these is relaxing and calming. It's also great for strengthening fingers, hands, and wrists.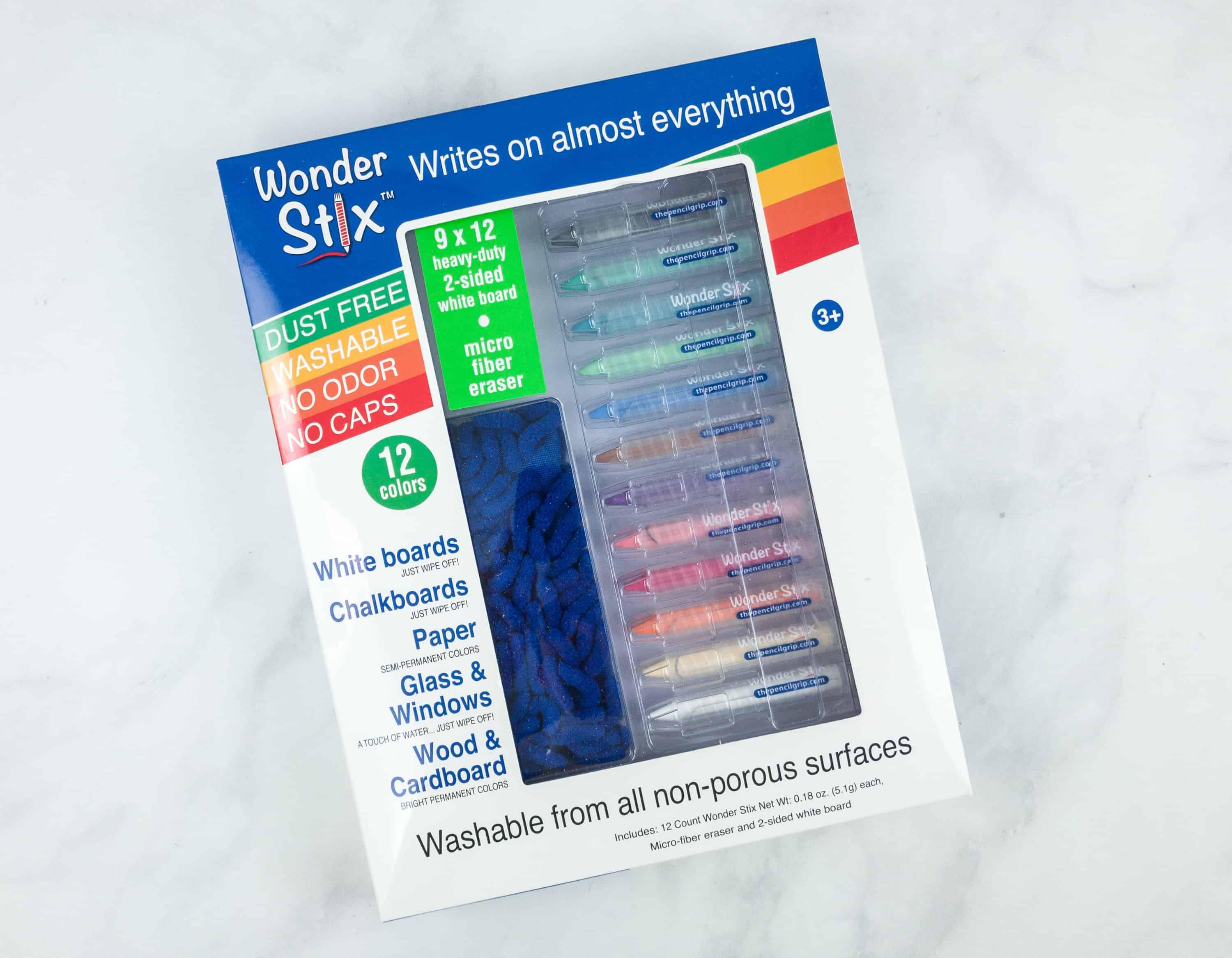 Wonder Stix Kit ($8.99; $20 on the card) It's an all-around writing kit that consists of 12 pieces of colorful wonder stix, micro-fiber eraser, and two-sided white board.
Printed at the back of the carton are some necessary information about the items, how they work, and the materials used for each.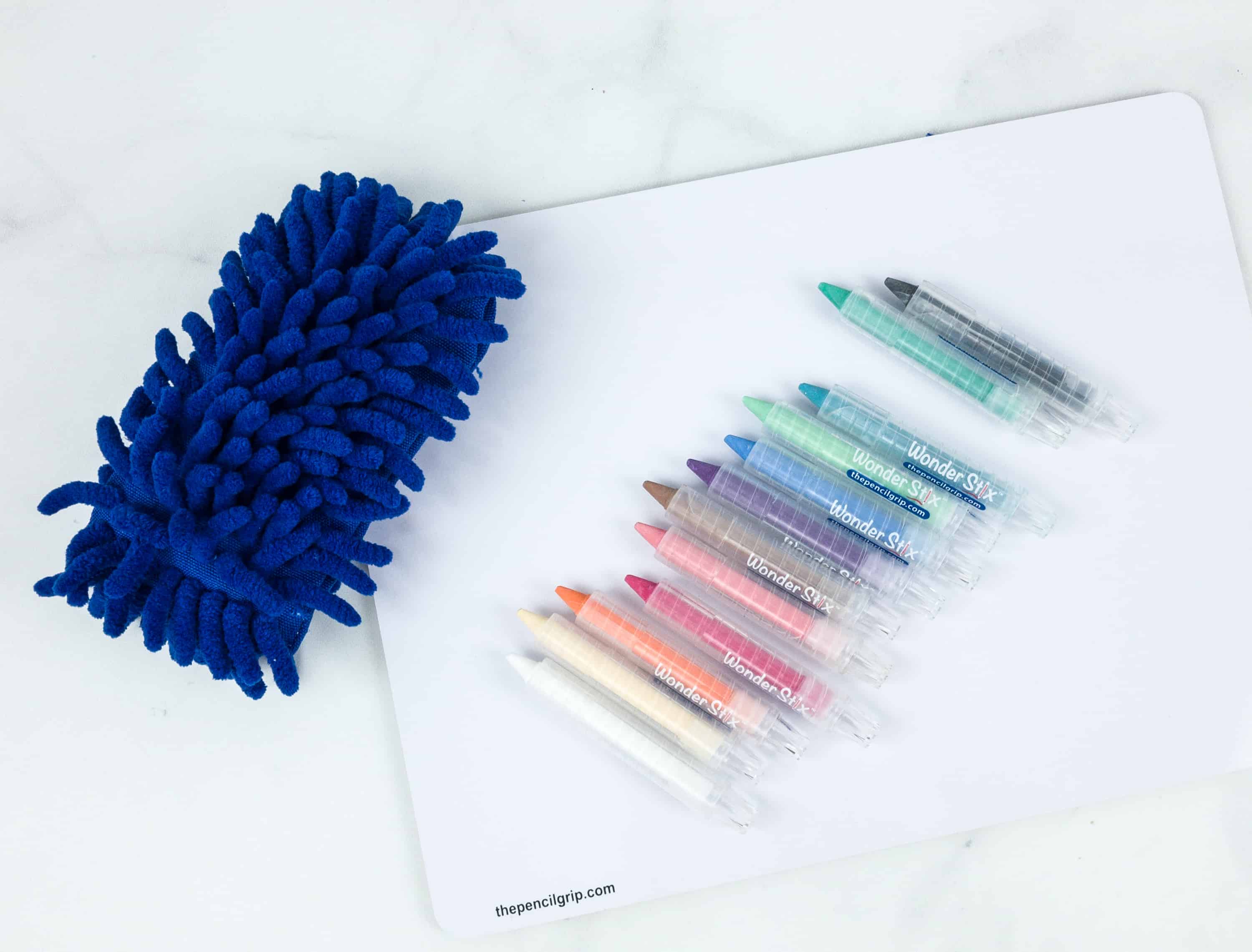 All the writing stix are dust-free and washable. They're also odorless.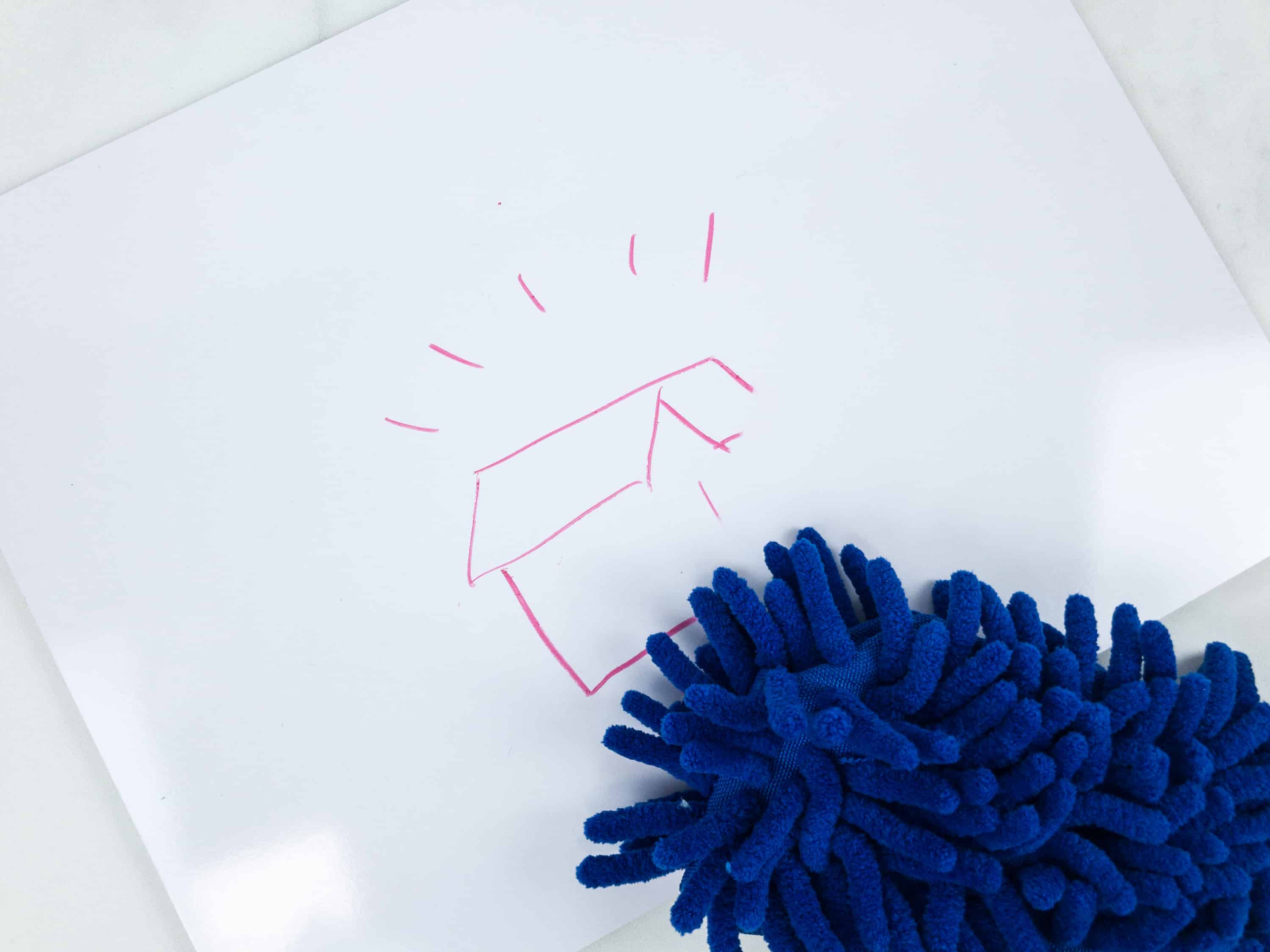 It can write on almost any surface such as whiteboard, chalkboards, paper, glass, wooden, and cardboard.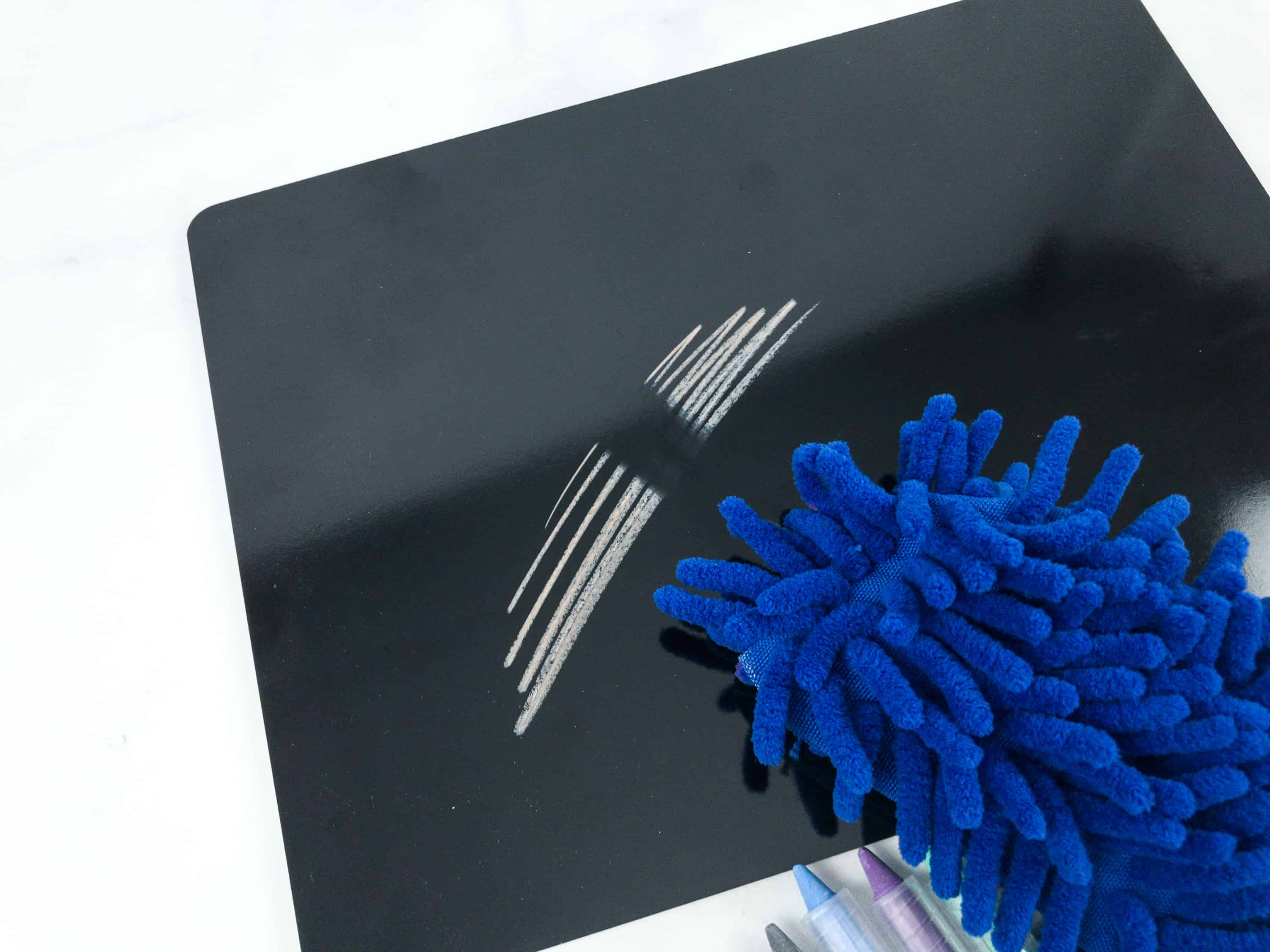 What makes it amazing is that it can also be removed with ease using the micro-fiber eraser. It's a great kit for any kid who loves to draw, write, and color.
Sensory TheraPLAY never fails to provide a set of awesome toys and activities which develop essential skills and provide therapeutic effects while also keeping kids entertained. This month's curation has a great line up of fun and exciting fidgets. My kids loved everything but what stood out the most for me is the Mad Mattr Pack. If you are looking for a nice toy subscription for kids, this is worth trying! Some of these toys even appeal to adults as well!
Are you planning to subscribe the Sensory TheraPLAY Box?