Send Me Some Joe is a monthly subscription of high-quality coffee for the discerning individual. Subscribers can choose the kind of coffee they want to receive, and there are over 40 coffee blends to choose from (ground and whole bean). You can subscribe to the bi-weekly subscription for $14.00 or monthly at $20.00. Bi-weekly subscriptions are shipped during the 1st and 15th of the month, while monthly subscriptions are shipped every 4th of the month. This subscription box does more than just provide you with quality coffee from all over the world, but you'll also get to help local charities as well. $3 per month from your coffee subscription will be donated to local causes in the United States.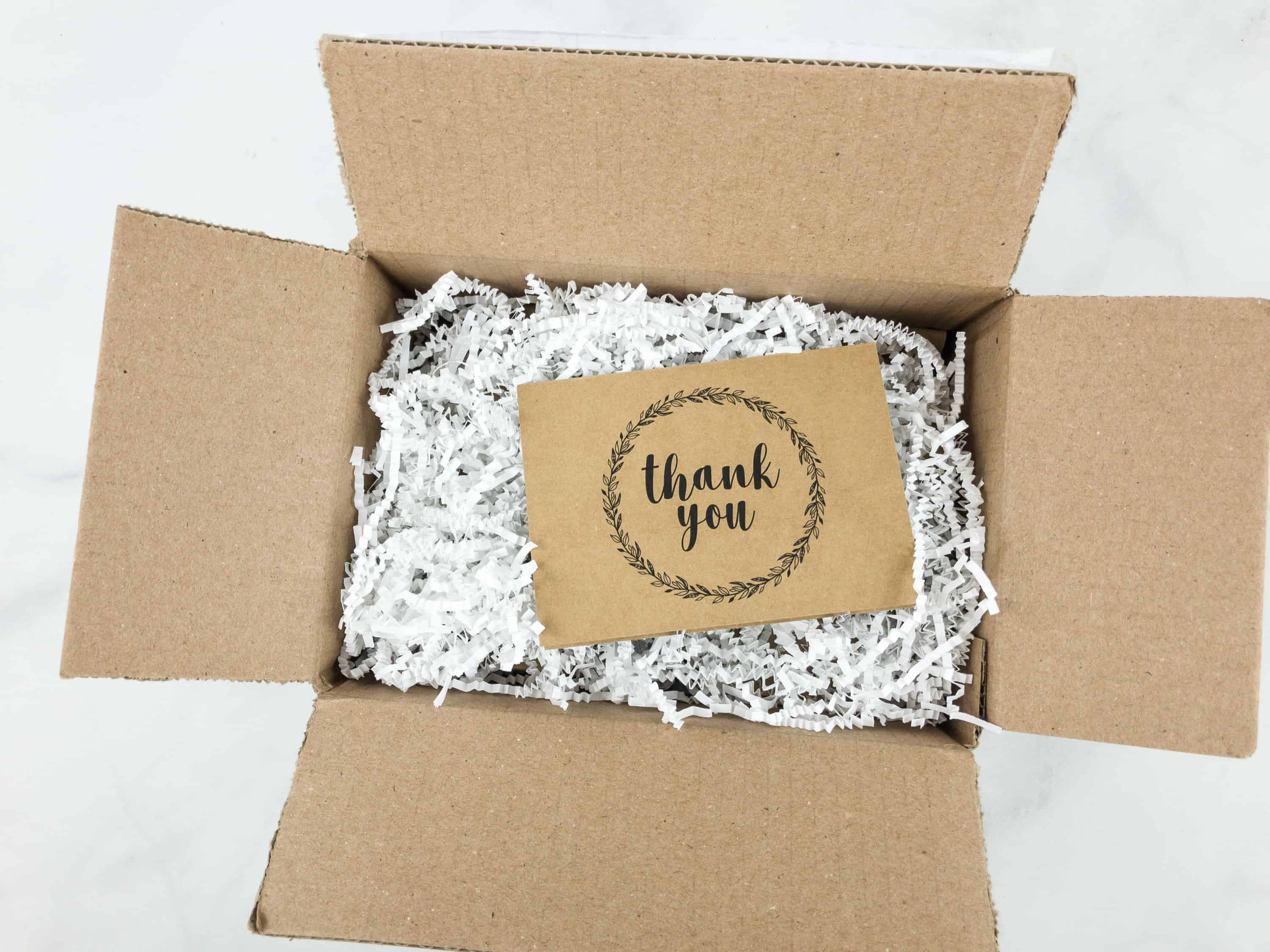 The box is filled with white squiggles. Although the items inside are not fragile, they still made sure to pack them well.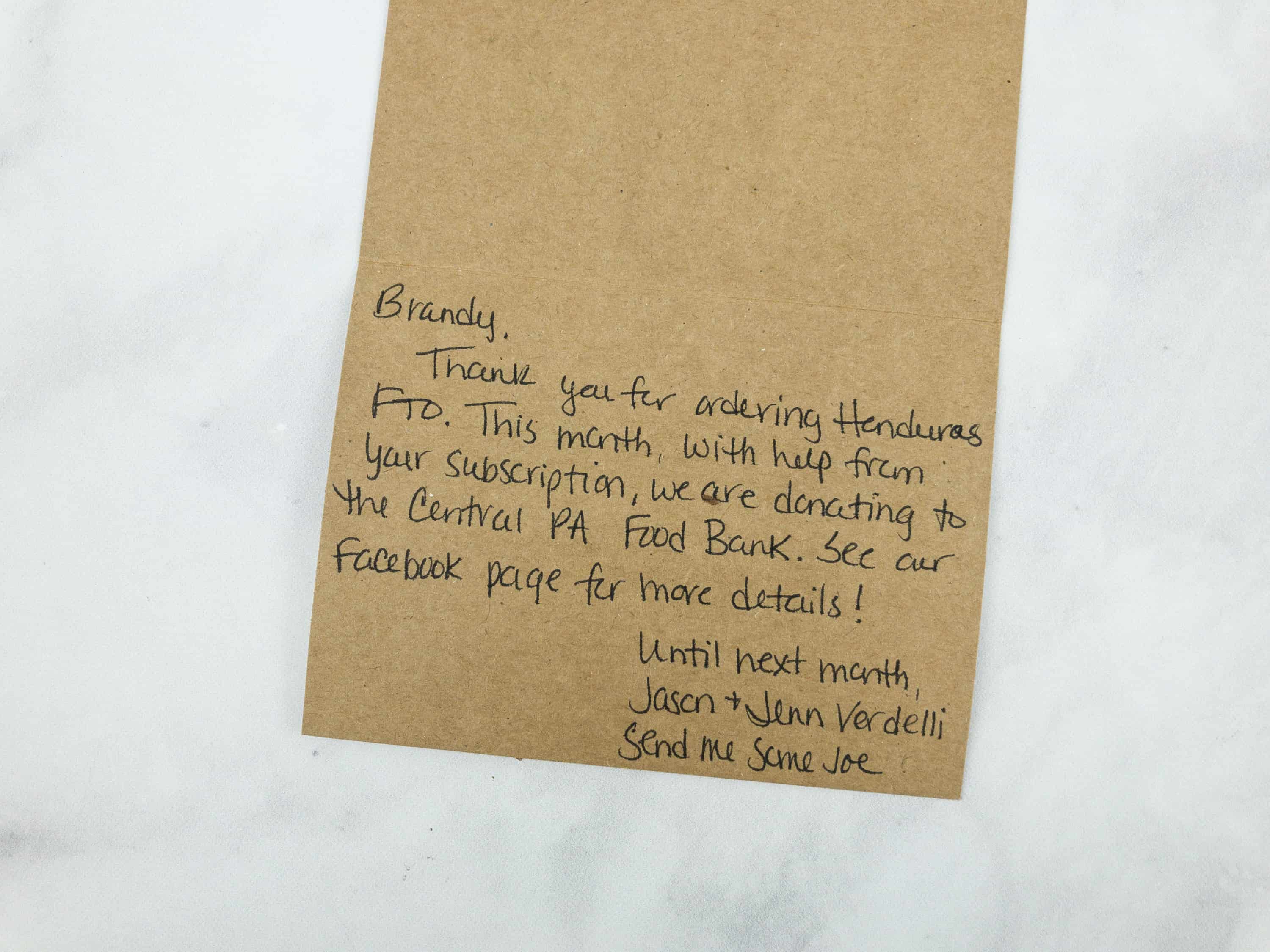 There was a thank you note from the founders of Send Me Some Joe! This month's charity cause was Central PA Food Bank.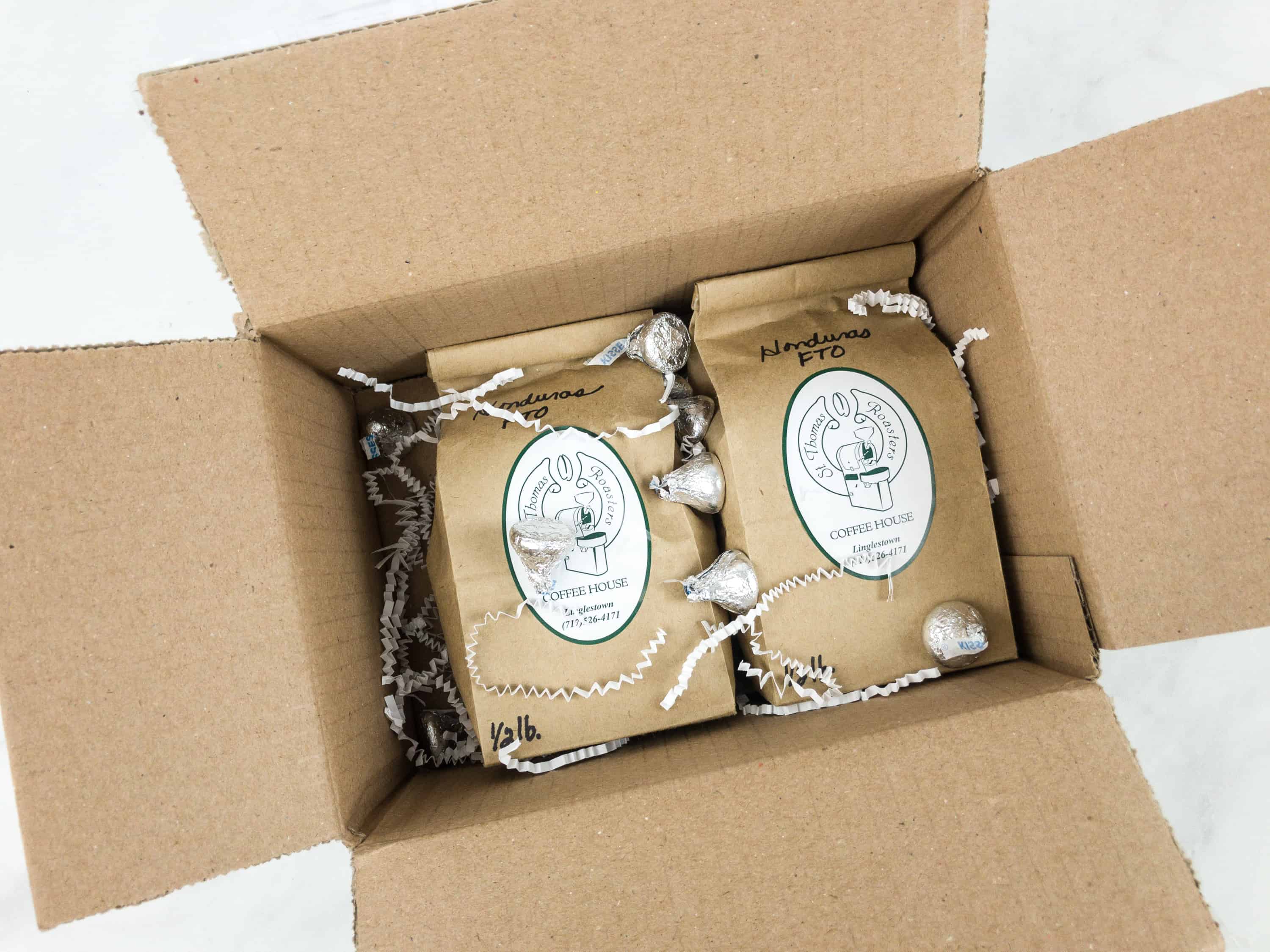 There are extras in our box!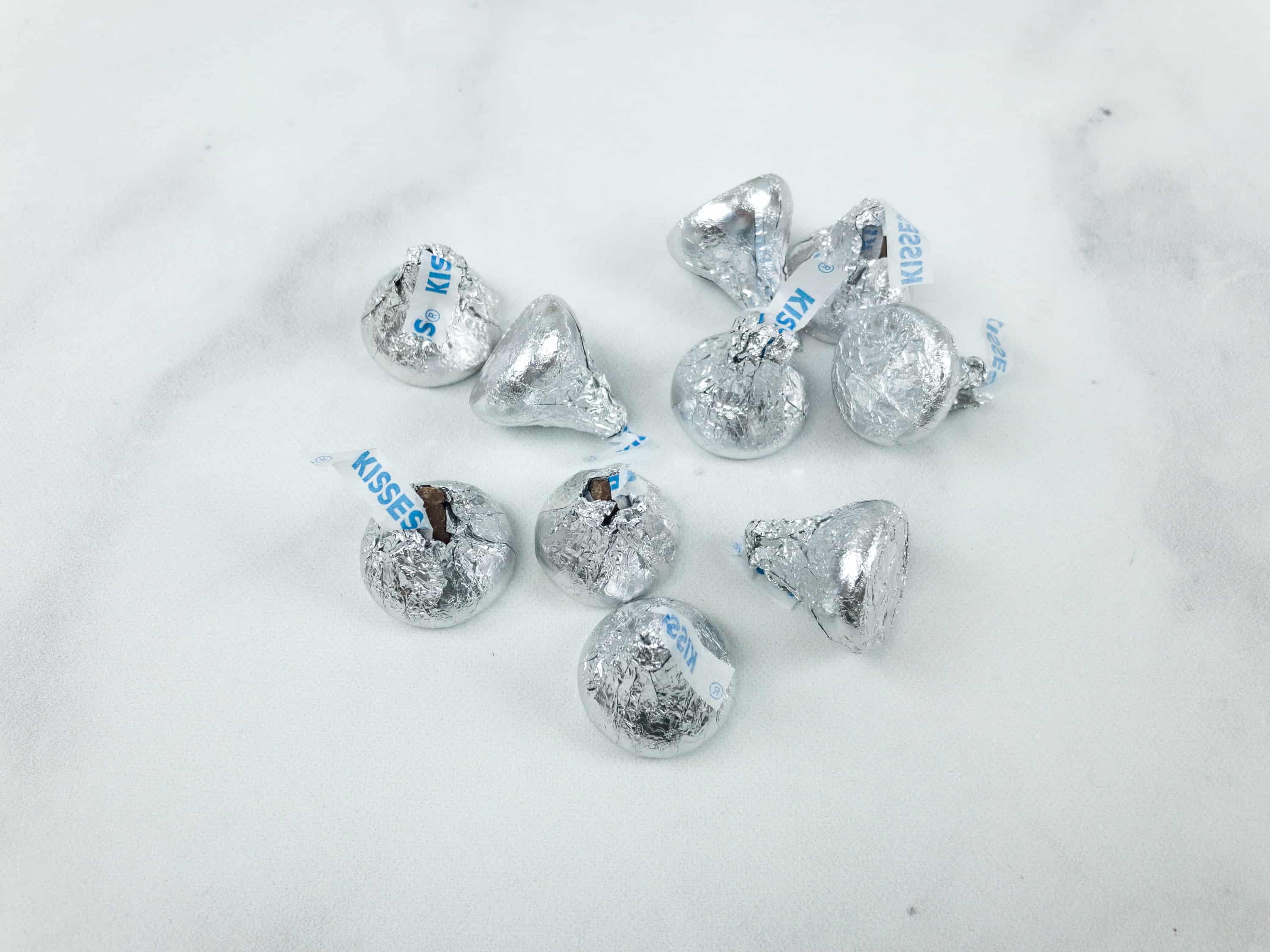 They threw in several Hershey's Kisses because they are located near the factory.
St. Thomas Roasters Honduras Fair Trade Organic Coffee ($16) This coffee has a lightly fruity flavor with just the right amount of sweetness to it. It is a great everyday coffee — approachable and balanced, with a mild and pleasant flavor profile. I got two packs of coffee beans in this month's box which will take me a long time to finish!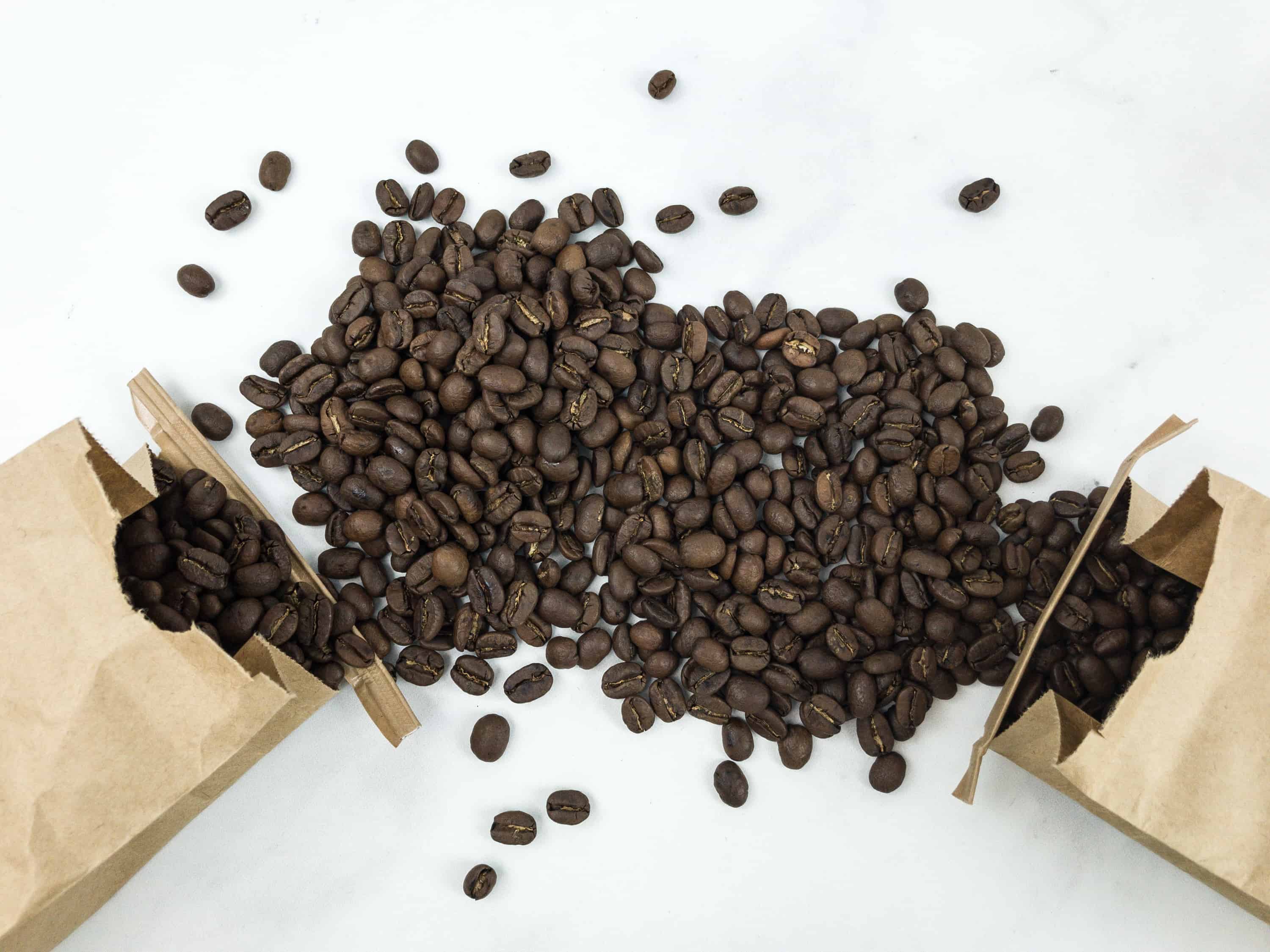 The color indicates that they are roasted to perfection. I checked both bags side-by-side, and there was good consistency in roast across the two.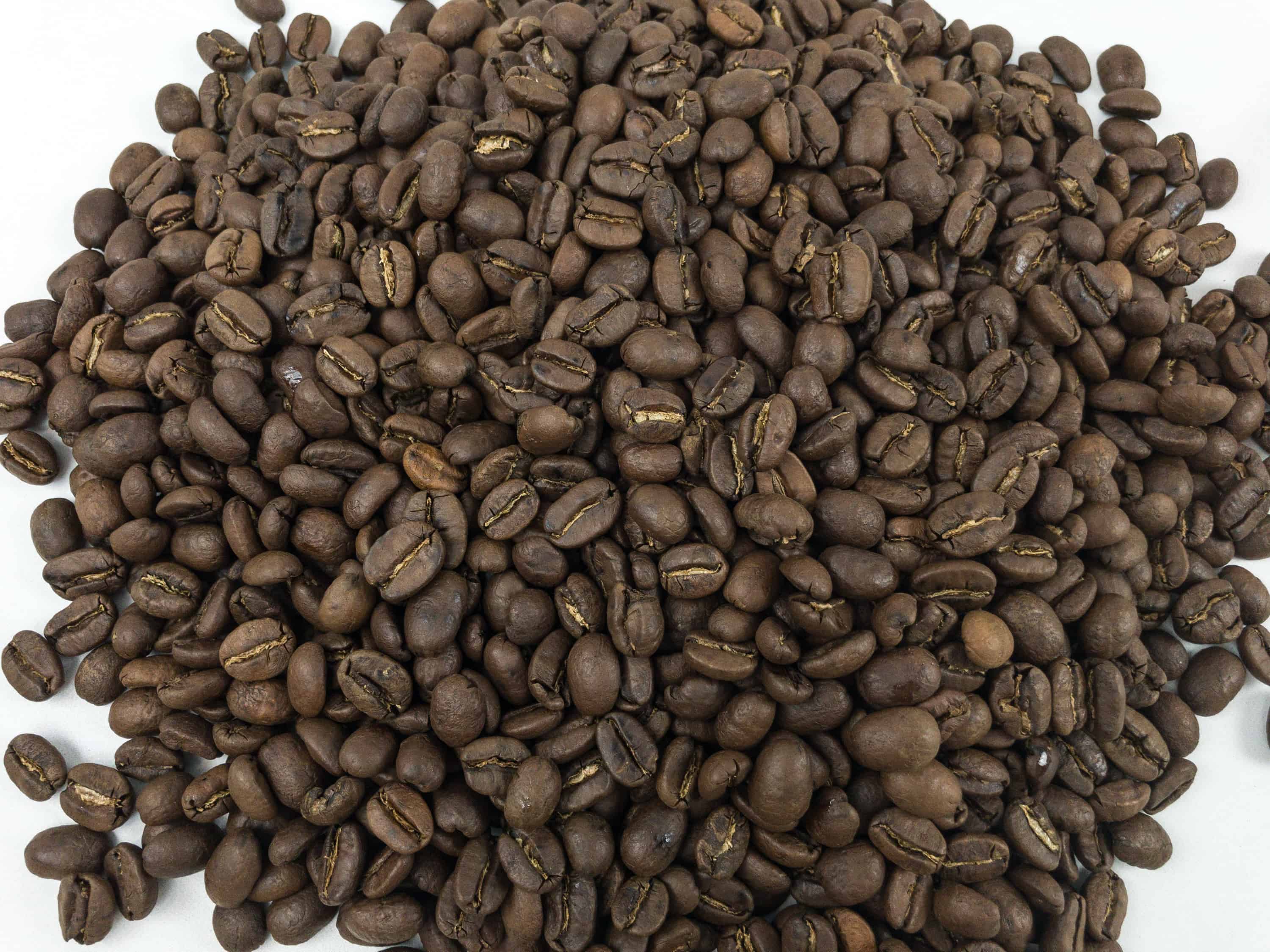 The medium roast serves this bean well. You can see that they halted the roast just shy of the point where the oils start to come to the surface.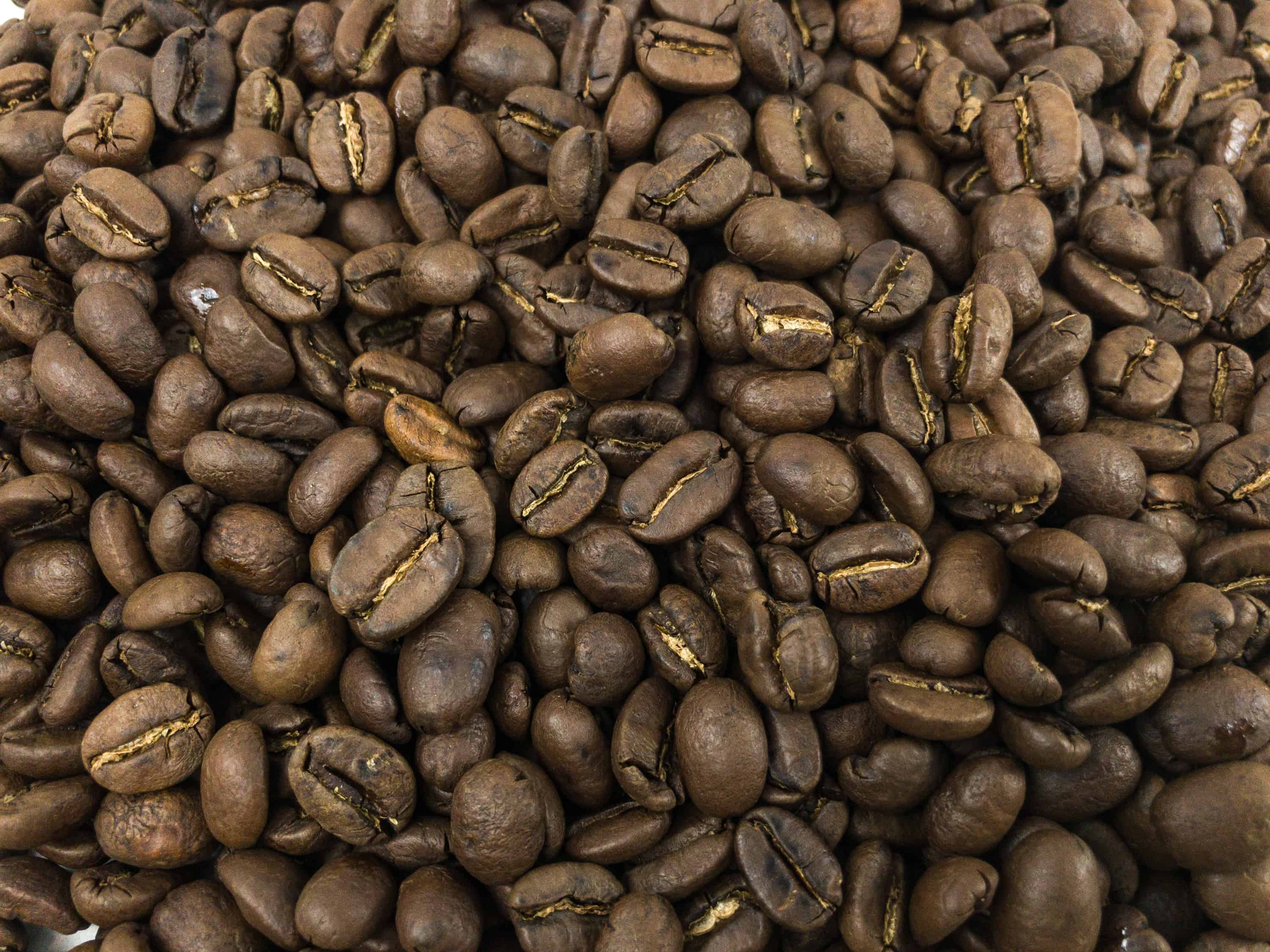 I love getting high-quality roast coffee beans that are ready for my coffee grinder. I grind them right before I brew, so my coffee always tastes fresh.
Each bag contains half a pound of roasted coffee beans.
Whether you are an espresso drinker, or you just want to have your regular cup of Joe, this one's really satisfying. This coffee doesn't have much bitterness, so it does make a decent espresso. I make mine Americano with an Aeropress.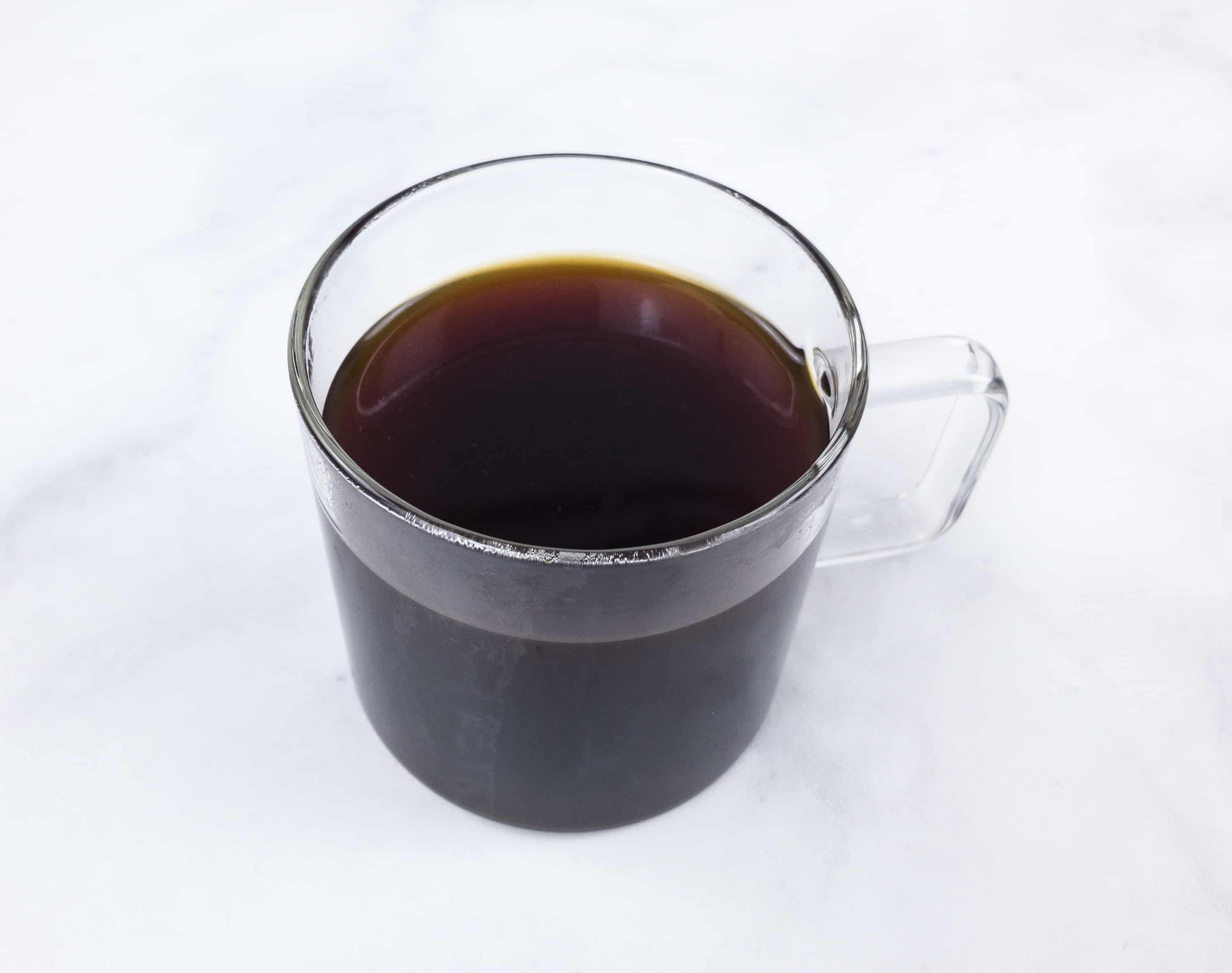 It has a lovely, balanced flavor, and it makes for a great every morning cup.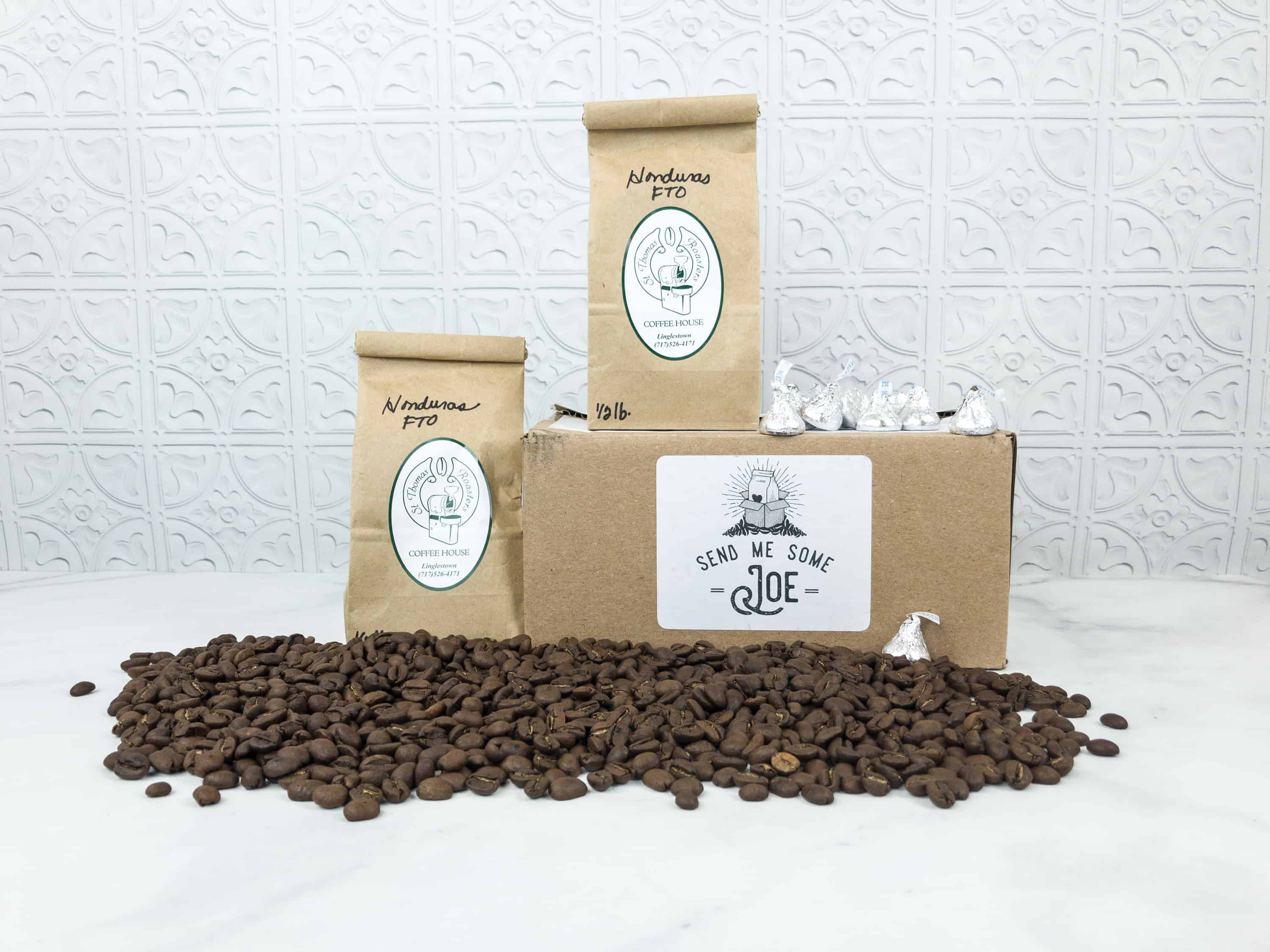 It's mild and versatile, with a classic taste that is suited for both the donut shop and cafe crowd. Send Me Some Joe! is ideal for coffee lovers who want to get a regular supply of fresh and well-roasted whole beans. I like getting whole beans because it means coffee retains its flavor and it's fresh for every cup I make!
Are you getting the Send Me Some Joe box too?