Rockets of Awesome is a quarterly clothing and accessories personal styling subscription box for kids. Each season, you'll get a box filled with high-quality, stylish and comfy clothes. There's no styling fee – just pay for what you'd like to keep and return the rest. Free shipping, both ways.
Boxes are available for both boys and girls. In every box, you'll get 8-12 pieces, all from the Rockets of Awesome brand. Keep everything in the box for only $150! Discount applies automatically when you keep everything at checkout.
When you sign up you'll answer a quick and easy quiz to help set your style preferences for your child.
All the items are neatly packed inside this box. And you'll even get a note that says you can get all of the items for just $150!
Here are all the items that we are going to go through. My daughter is quite excited!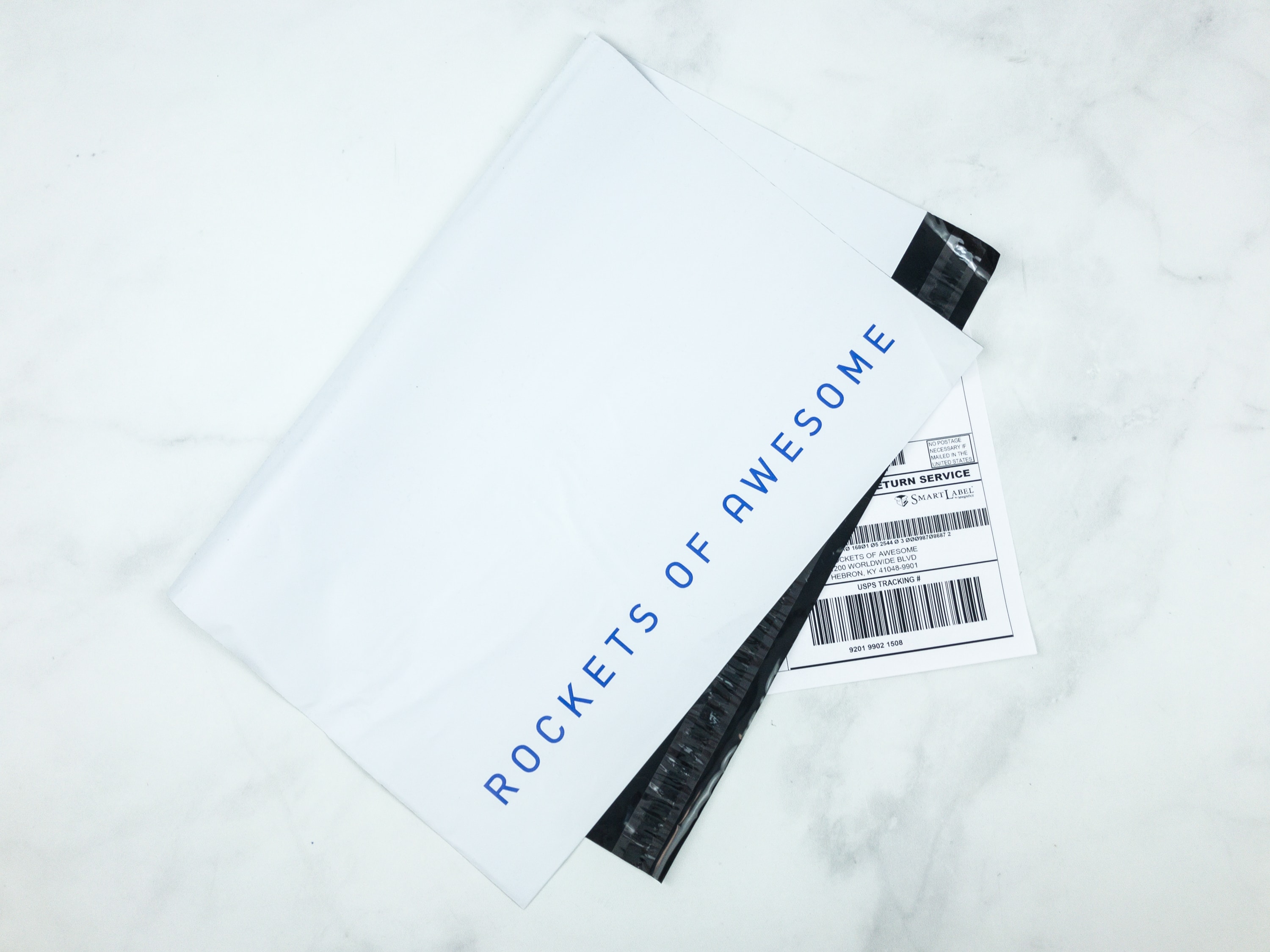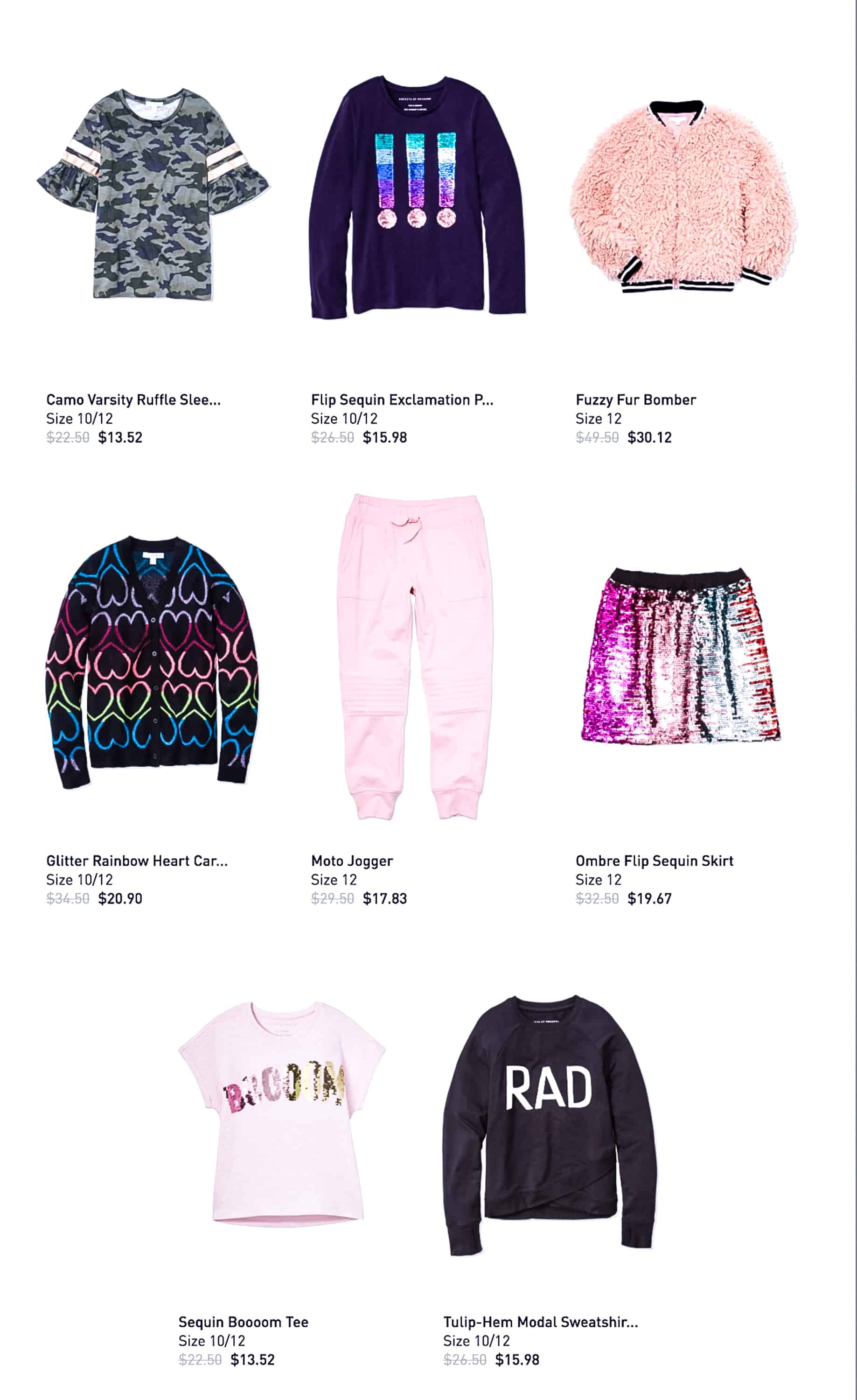 Here's a list of what's inside this awesome box! The marked out price is what you'll pay individually; the bold price is the price per item calculated if you keep the entire box.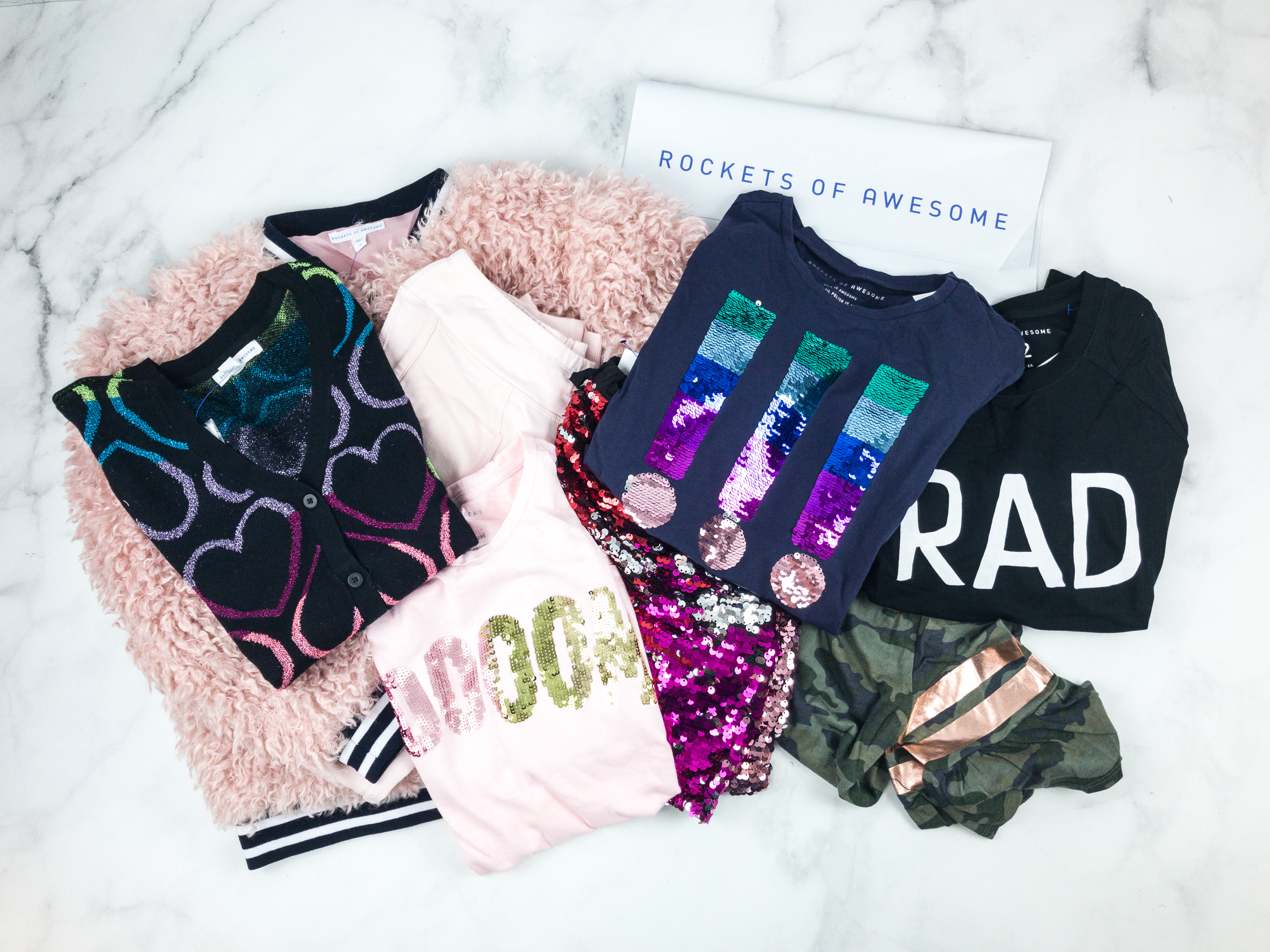 Everything in my Fall 2018 Rockets of Awesome Girls box!
Sequin Boooom Tee ($22.50) It's a pink sequined top with the word "Boooom" looking all shiny and bright. This tee has short sleeves. It's also great to layer with a jacket on cold days.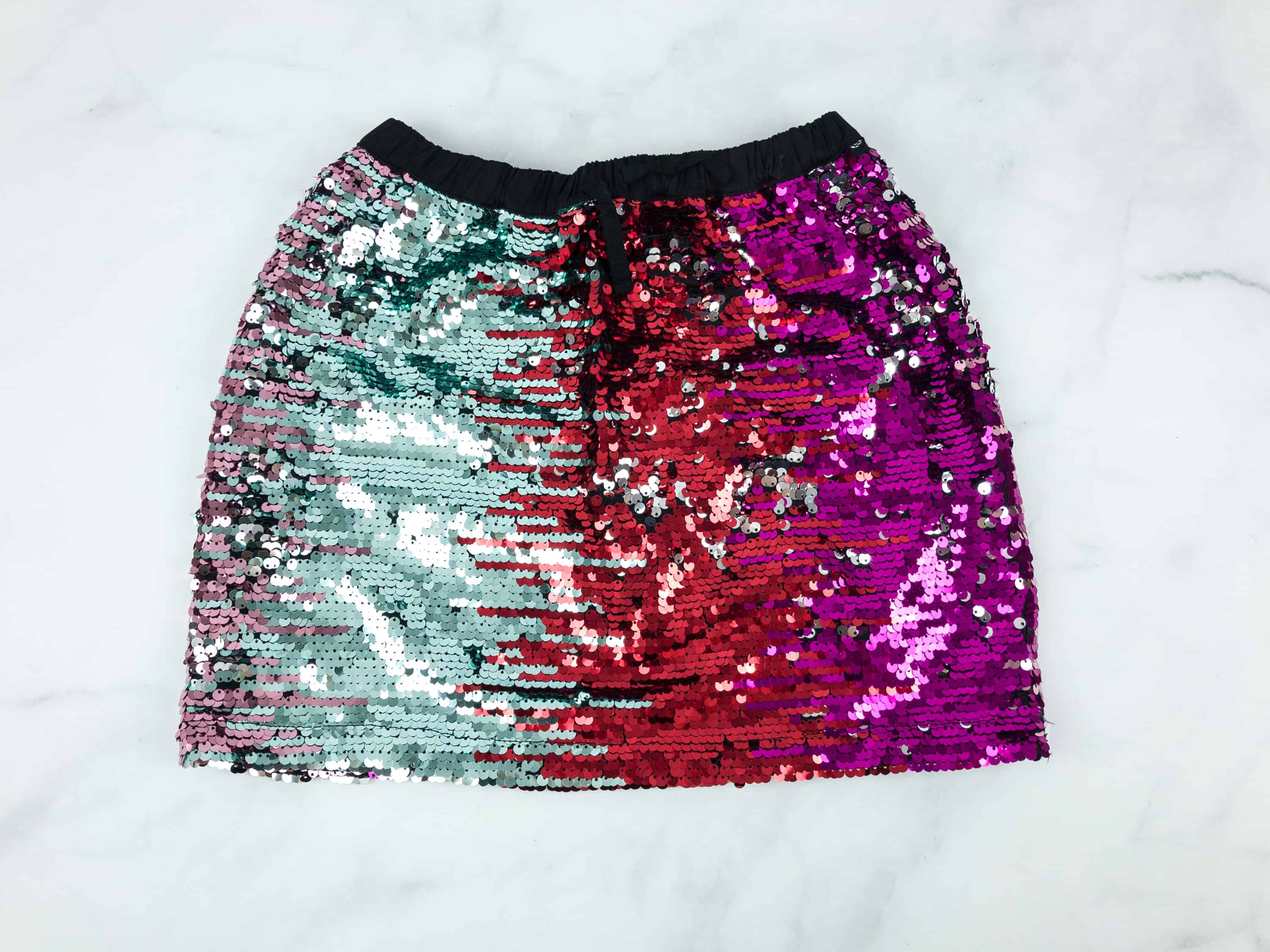 Ombre Flip Sequin Skirt ($32.50) To pair with the short sleeved top is this fancy looking skirt which also features colorful sequins. It's so eye-catching and my daughter loved it!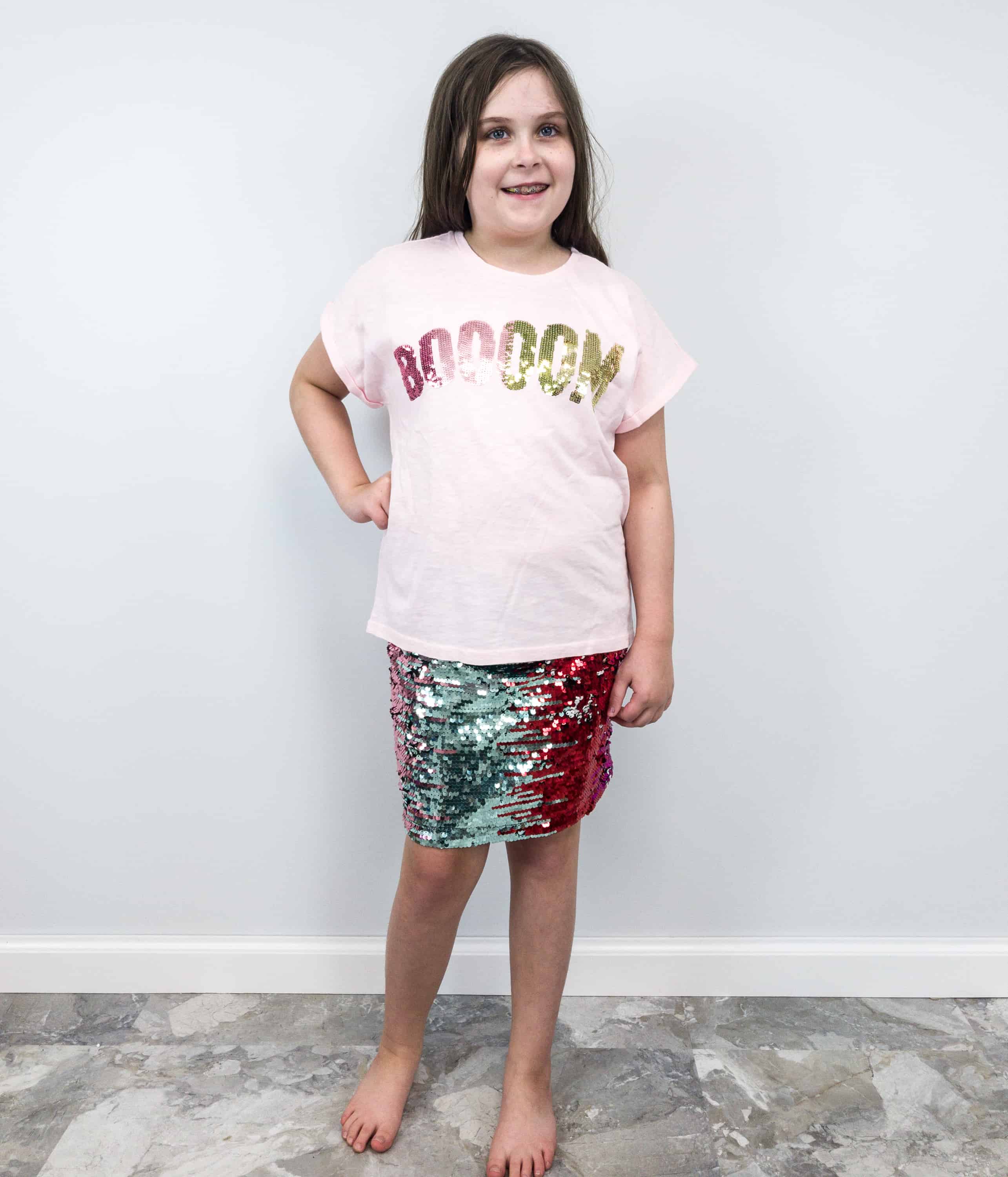 Doesn't she look cute in this ensemble? Boooooom!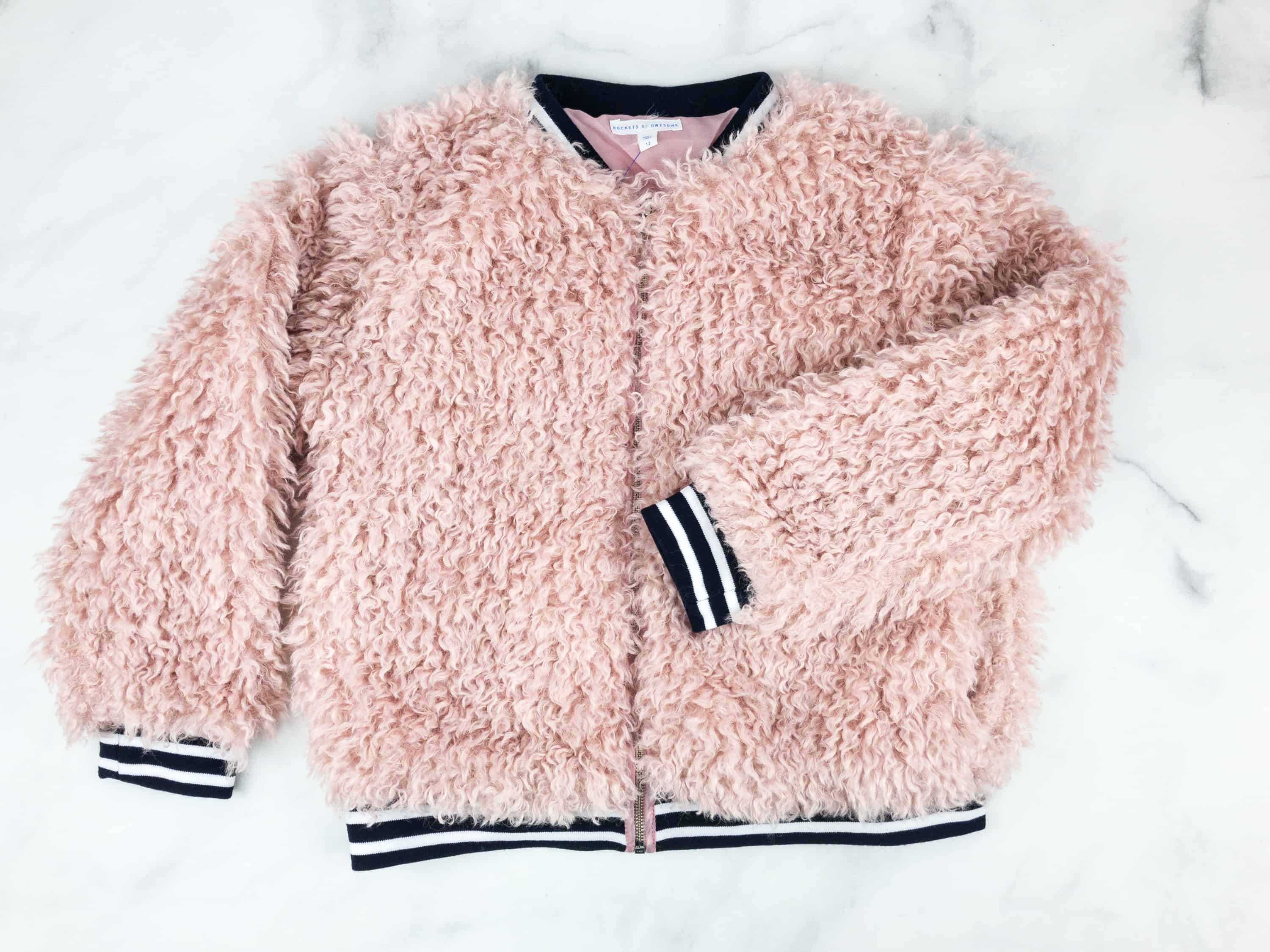 Fuzzy Fur Bomber ($49.50) With the weather changing to colder temperatures, this fuzzy fur bomber came just right in time. It's so cozy!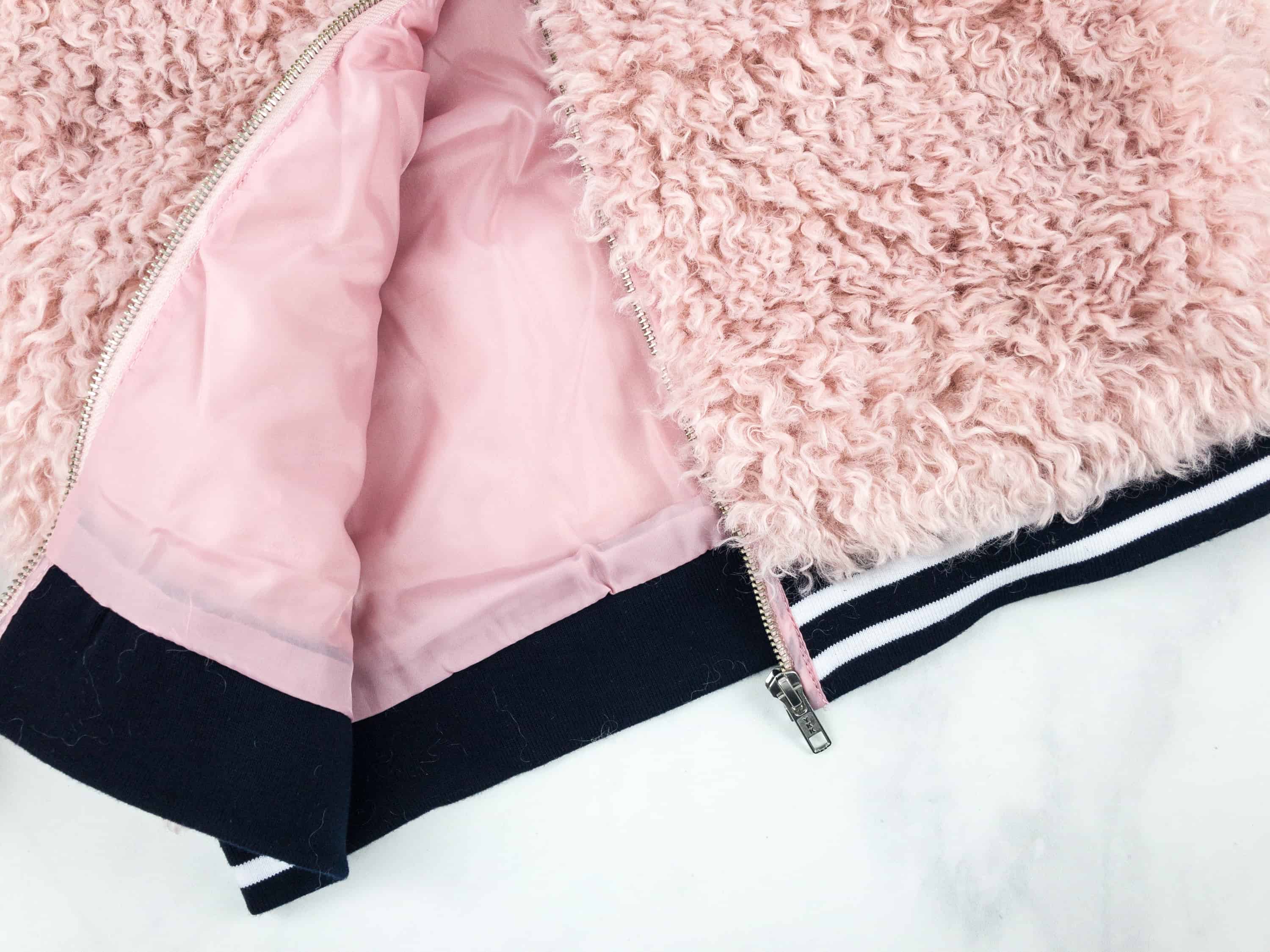 I like that the jacket has a lining on the inside to make it more warm and comfortable. It's a big plus that it's in pink!
The bomber jacket looks adorable on her too! Pretty sure this will go just awesomely with her new Unicorn costume for Halloween if it's chilly!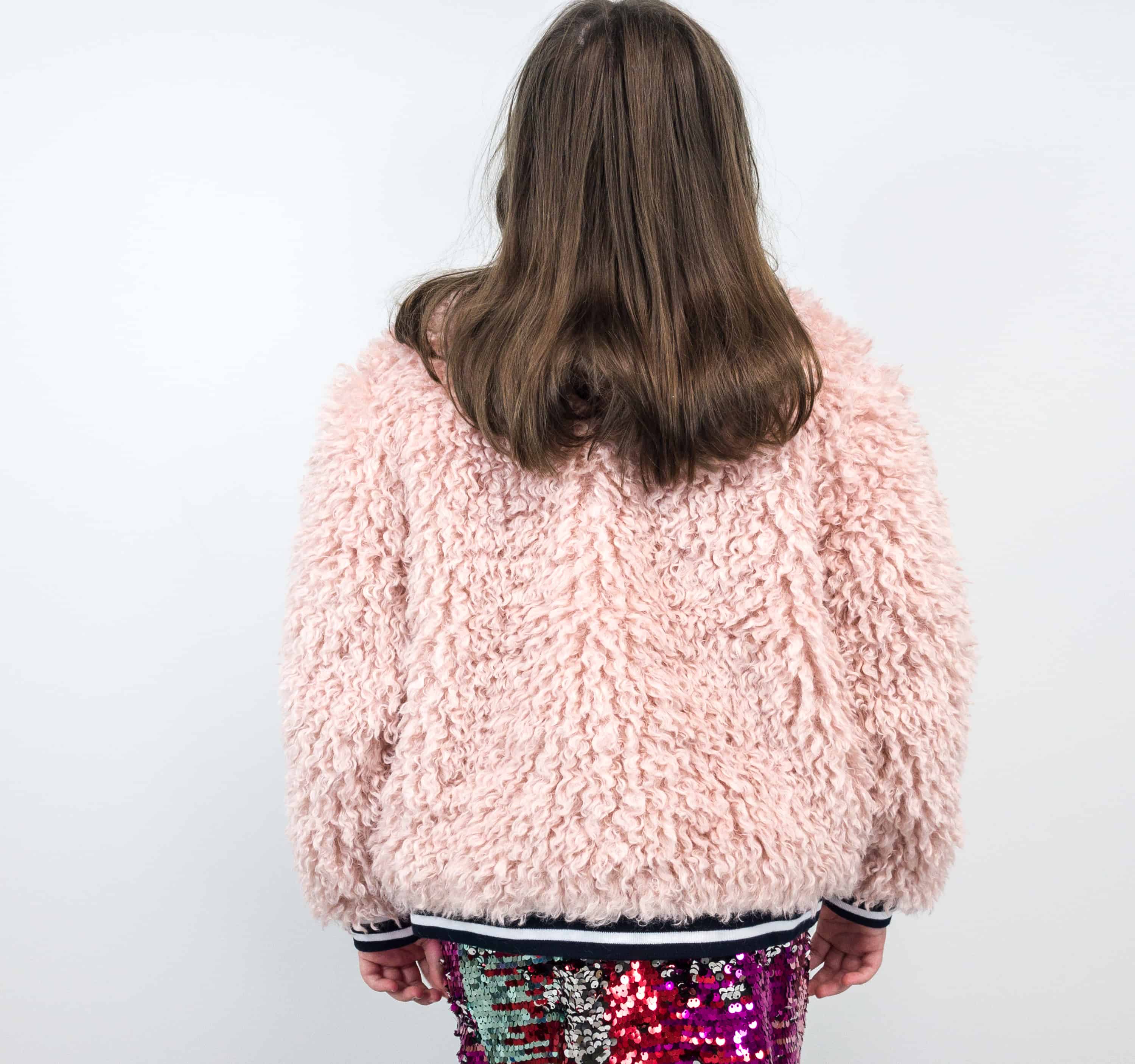 The fuzzy jacket and sequined skirt is surprisingly an awesome combination.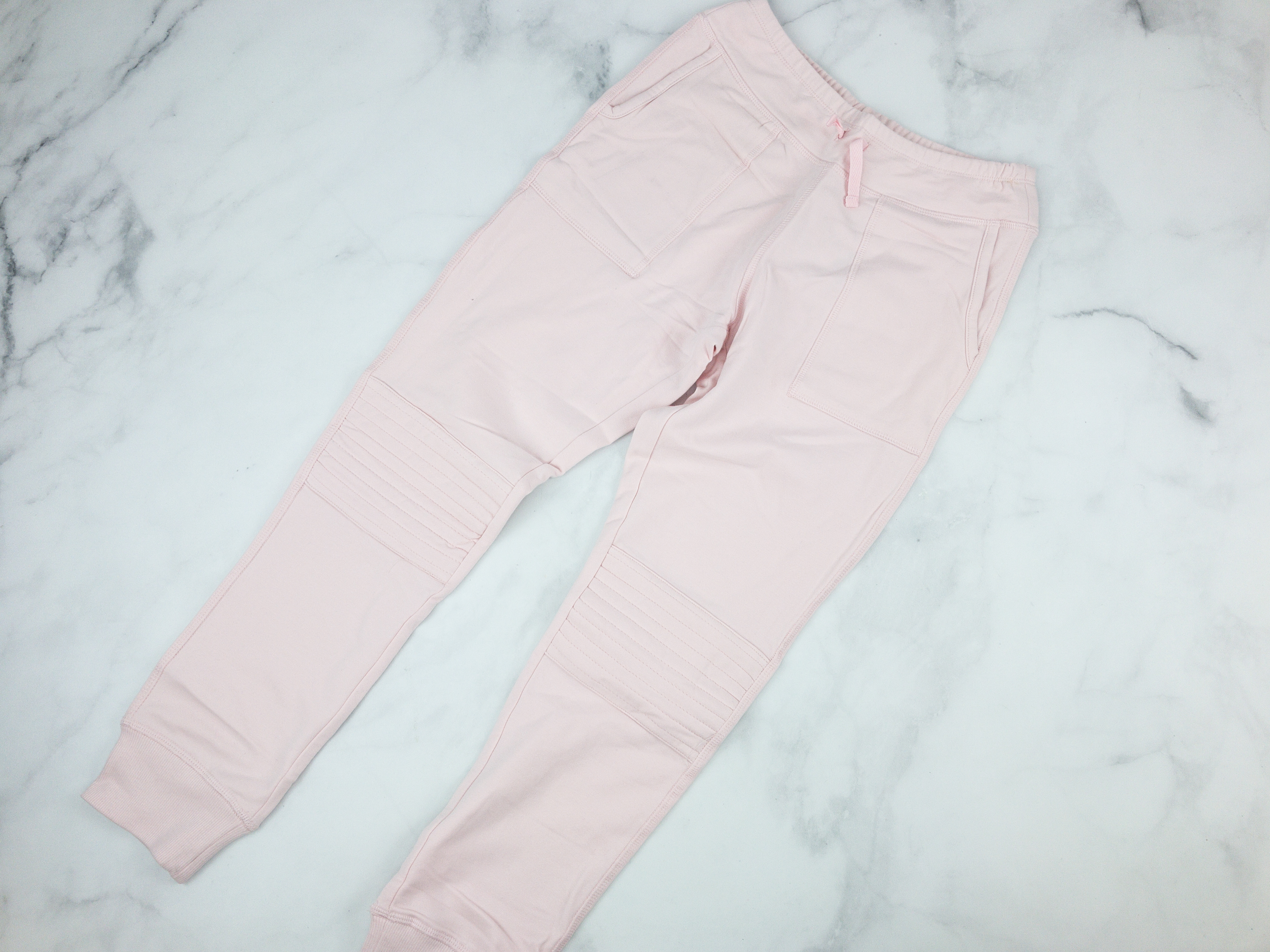 Moto Jogger ($29.50) These light pink jogger pants are really cute and easy to pair with various tops. I think that having a padded portion on the knee is a great addition to it.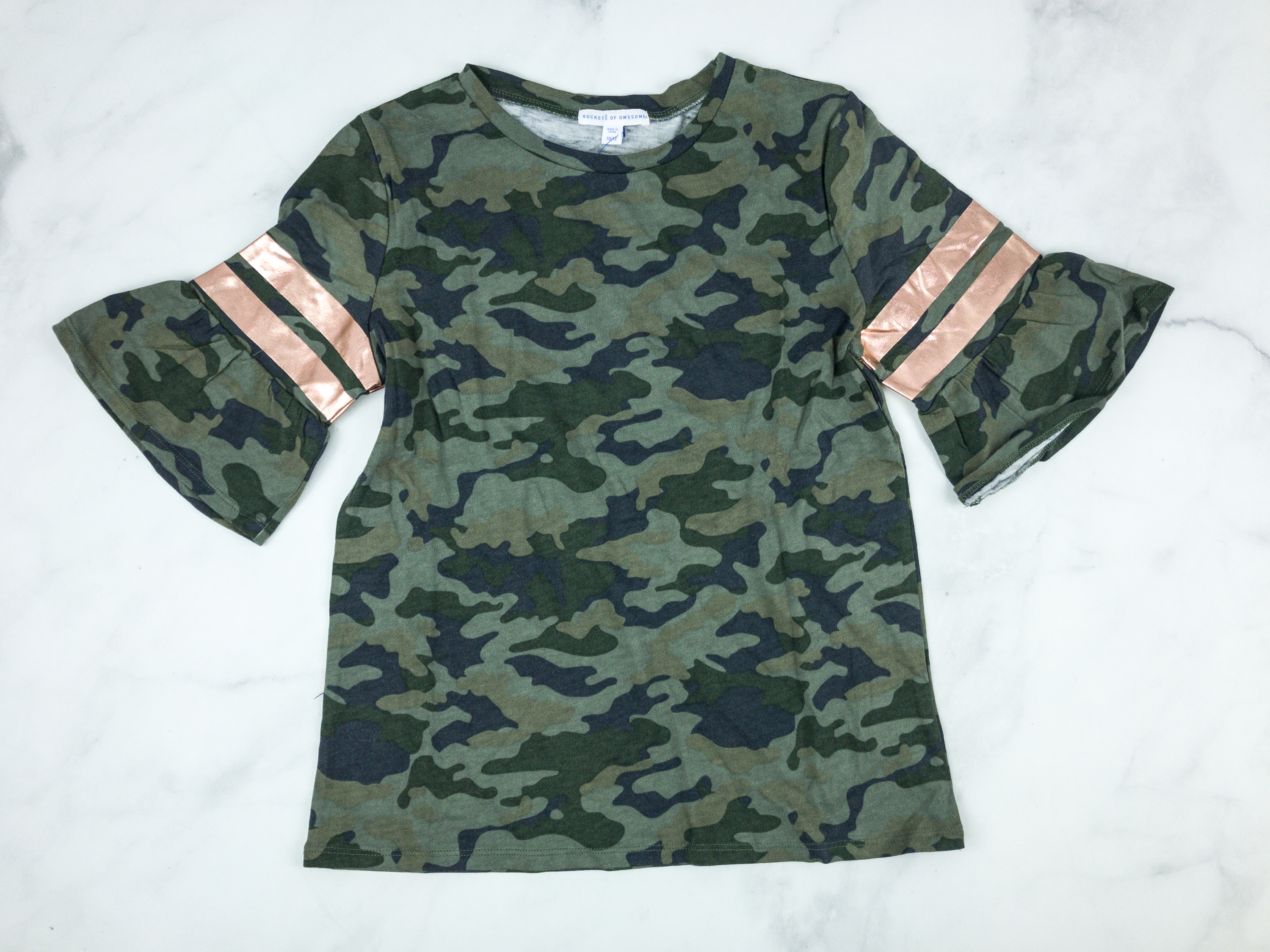 Camo Ruffle Varsity Sleeve Tee ($22.50) This camo tee is cool and comfy with a feminine touch at the same time. The ruffles on the sleeves are made even cuter by the pretty peach laces!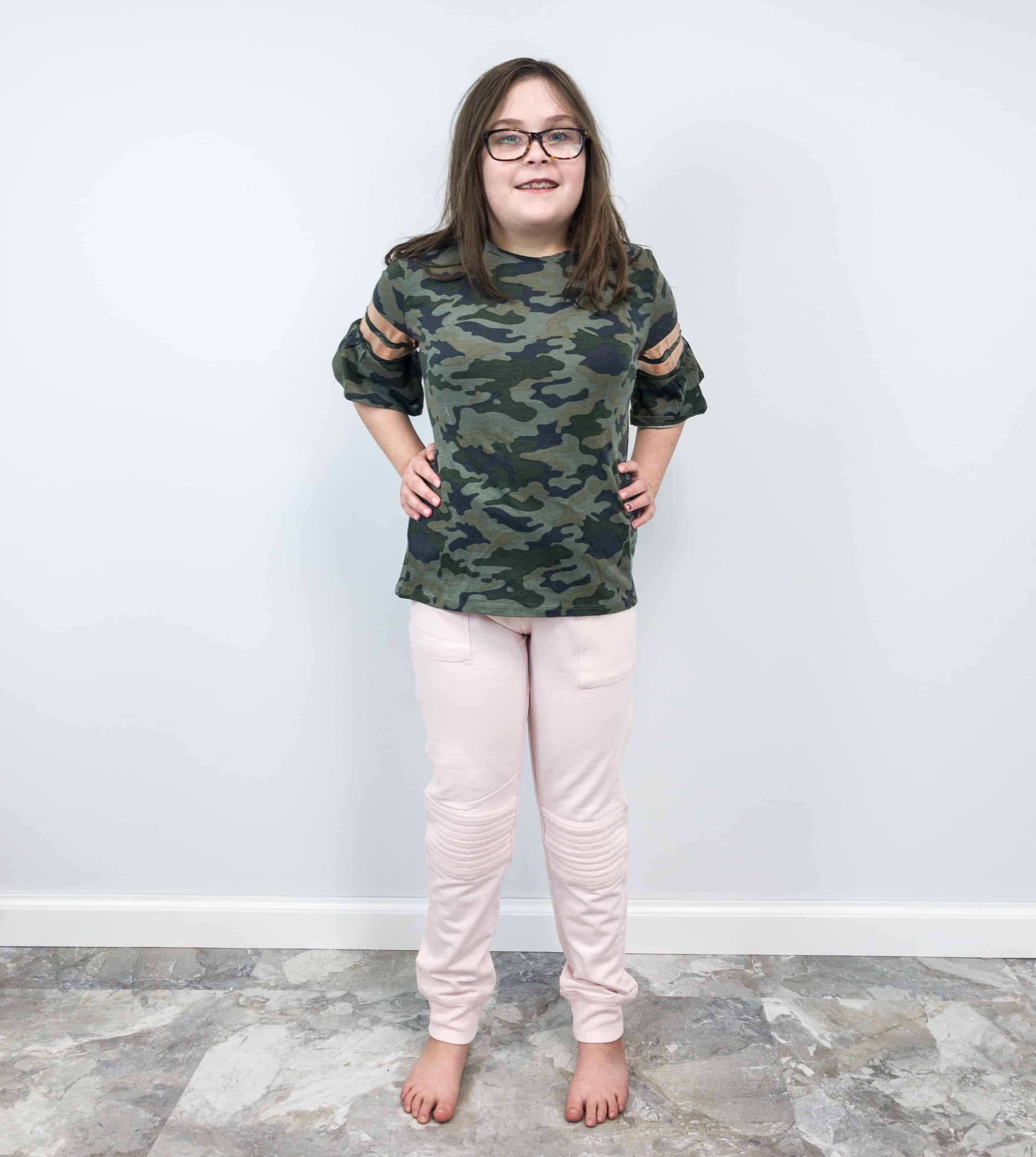 Paired with the jogger, the camo top certainly stands out. She looks comfy in them already! I like that the pants fit her nicely!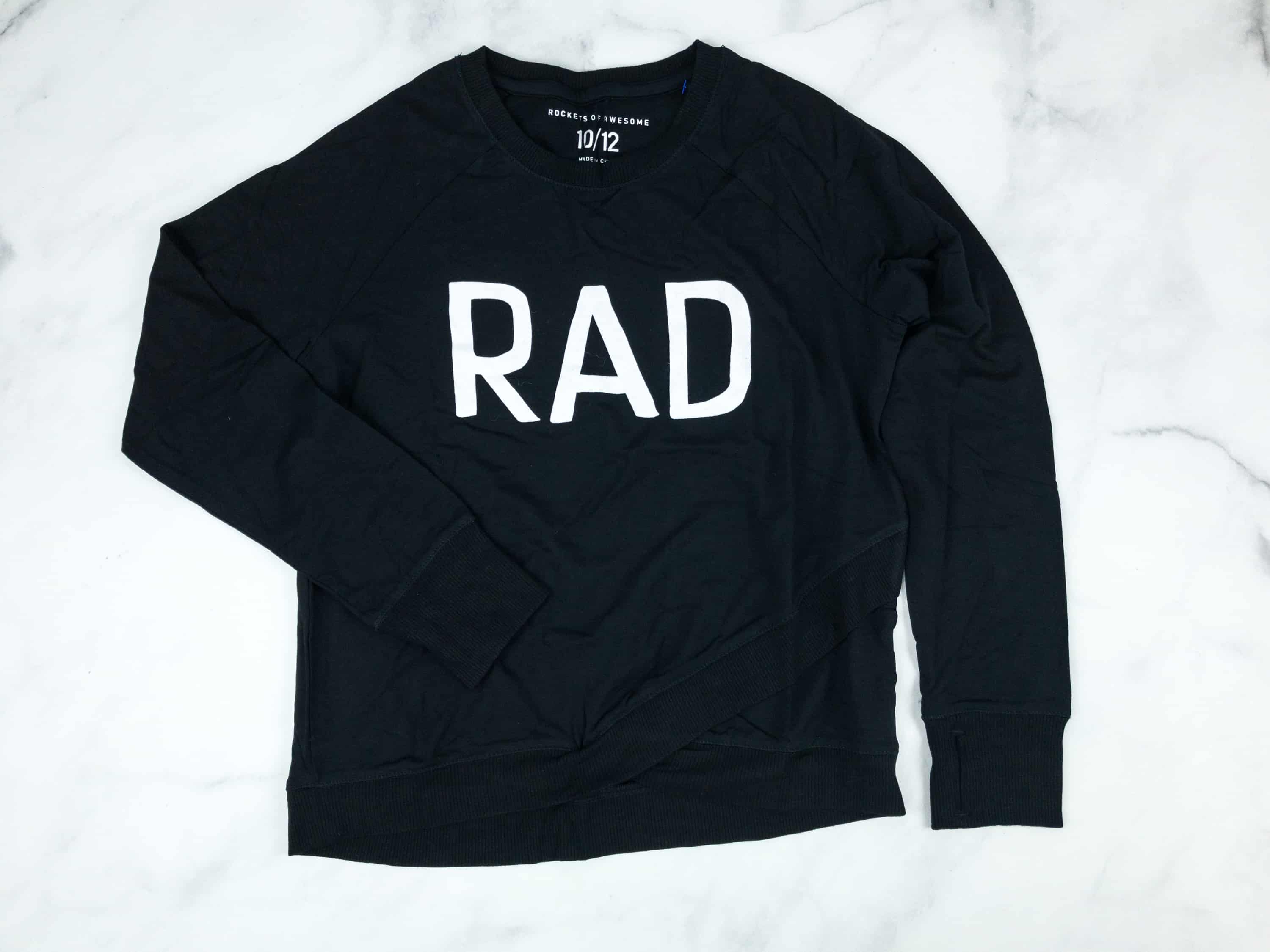 Tulip-Hem Modal Sweatshirt ($26.50) Sweatshirts will never go out of style. Whether paired with pants or skirt, it's a great choice for a fall outfit.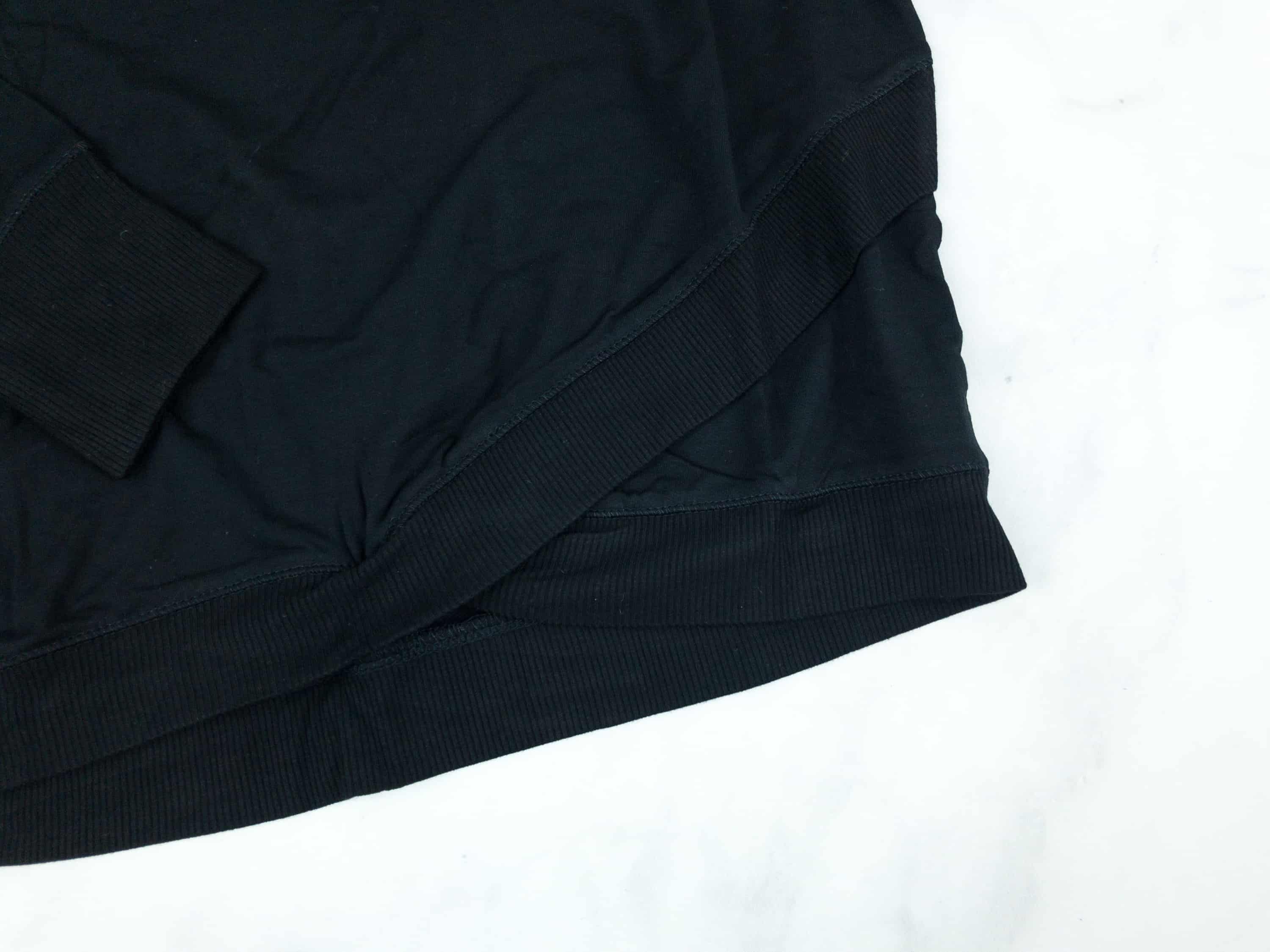 This one features a tulip hem, putting a cute twist to the usual sweater design.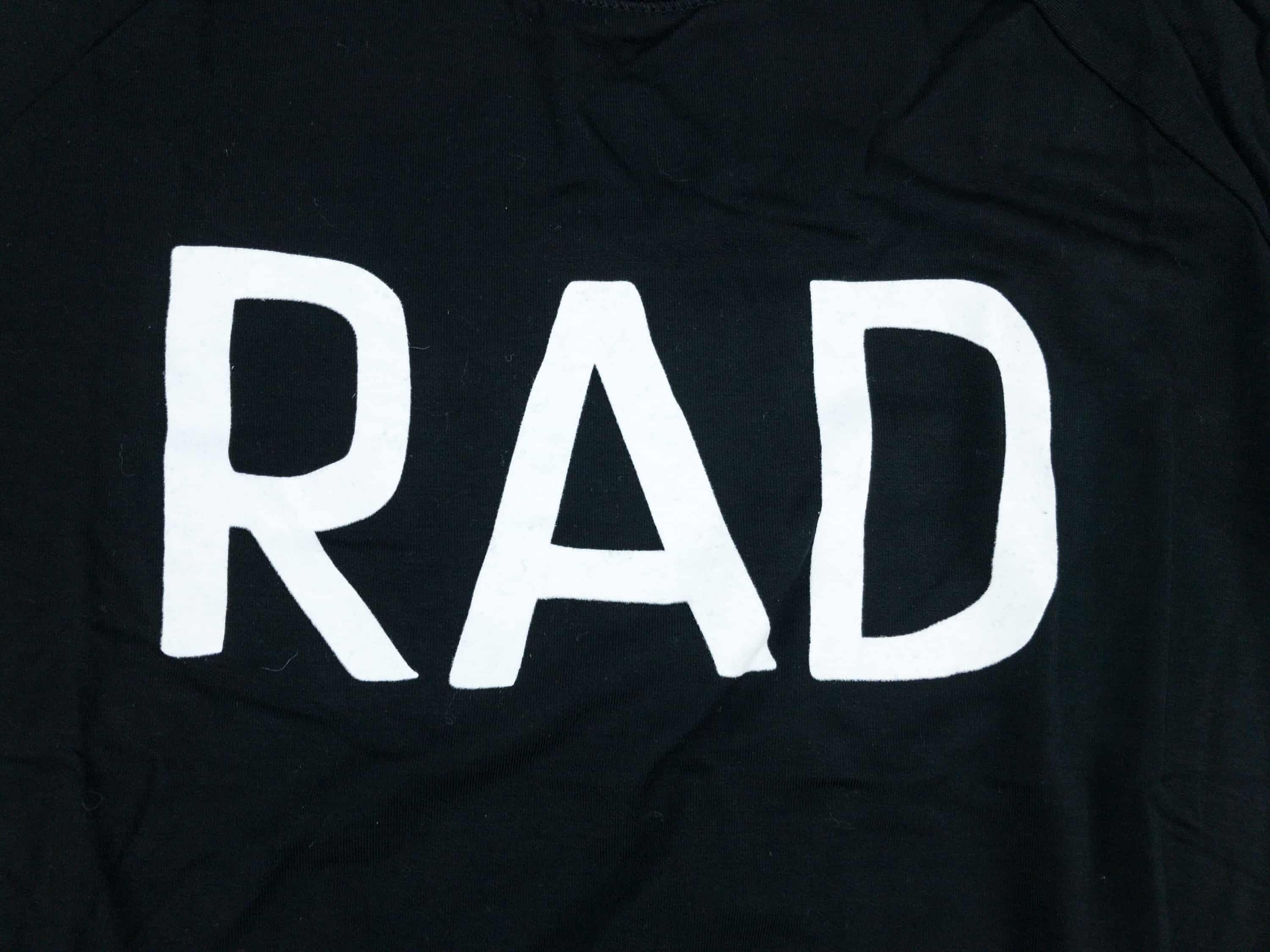 The print is simple, but indeed rad!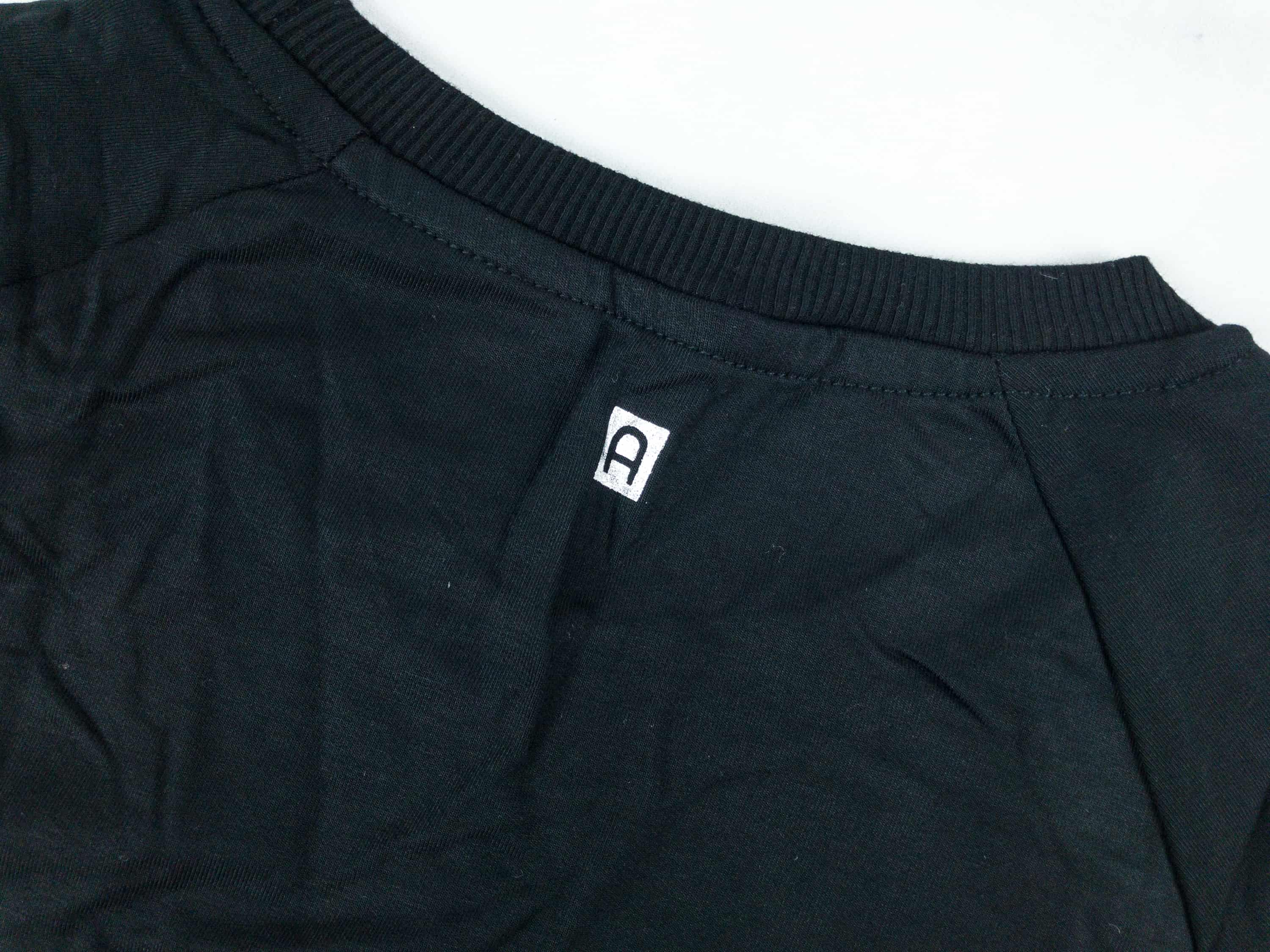 There's also a small A print on the back of the sweatshirt.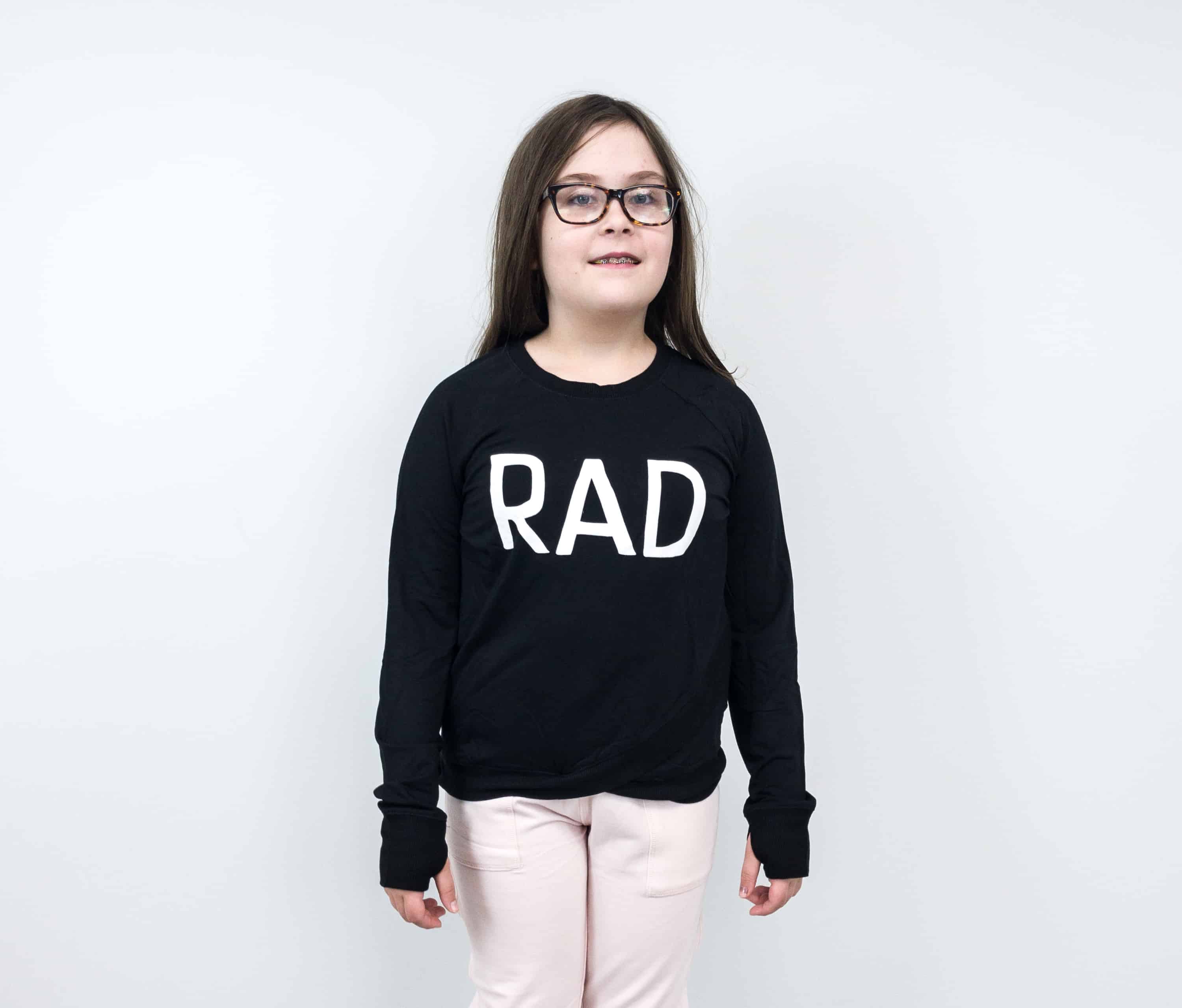 My daughter thinks it's comfy! It fits her well too.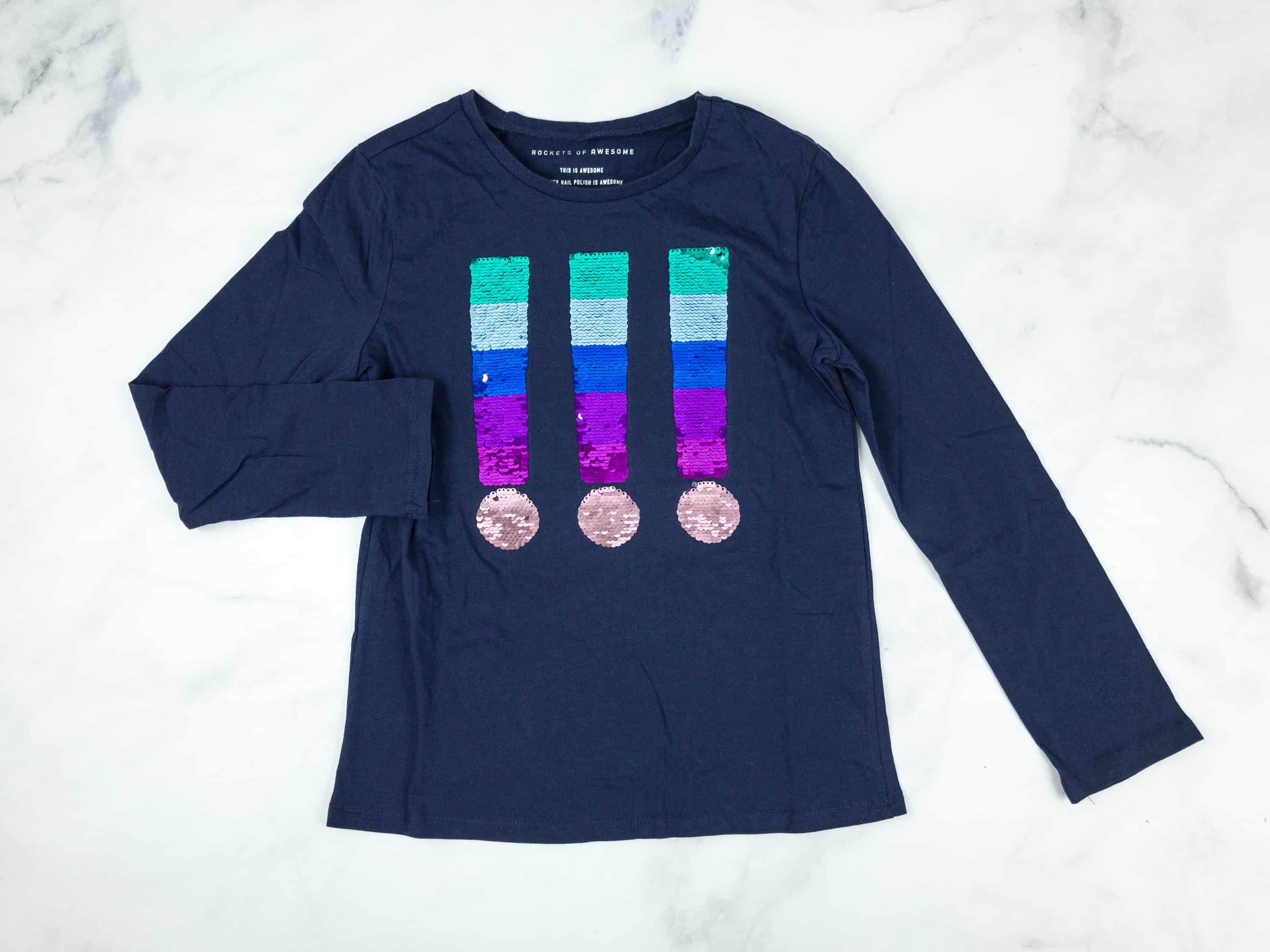 Flip Sequin Exclamation Point Tee ($26.50) Can't get enough of the sequins! The next long-sleeved top is in navy blue and features a sequined exclamation point design.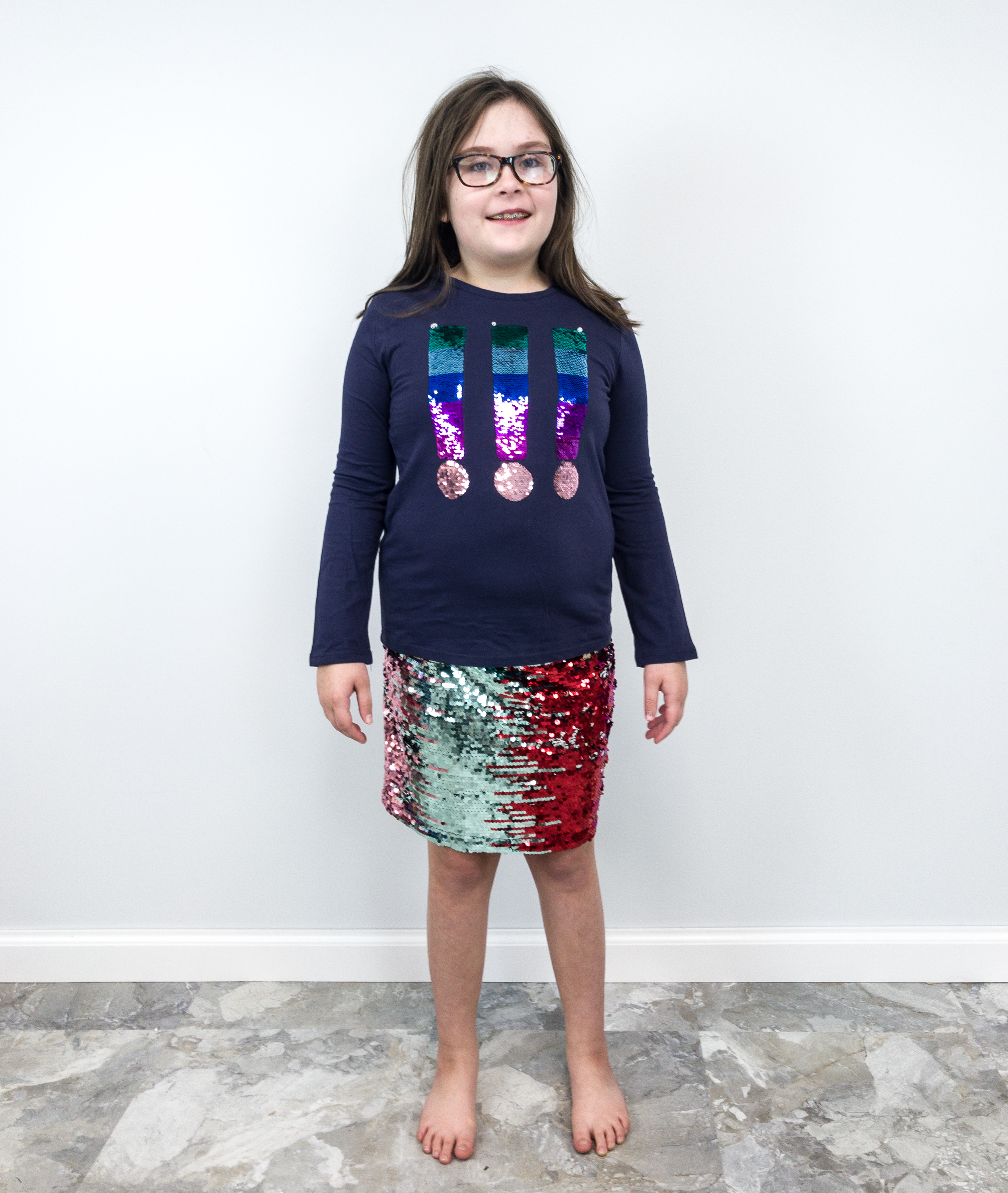 We matched it with her sequin skirt and it looks fab. I love the play of colors and she can turn it from casual to semi-formal when needed. I am liking this quarter's box a lot!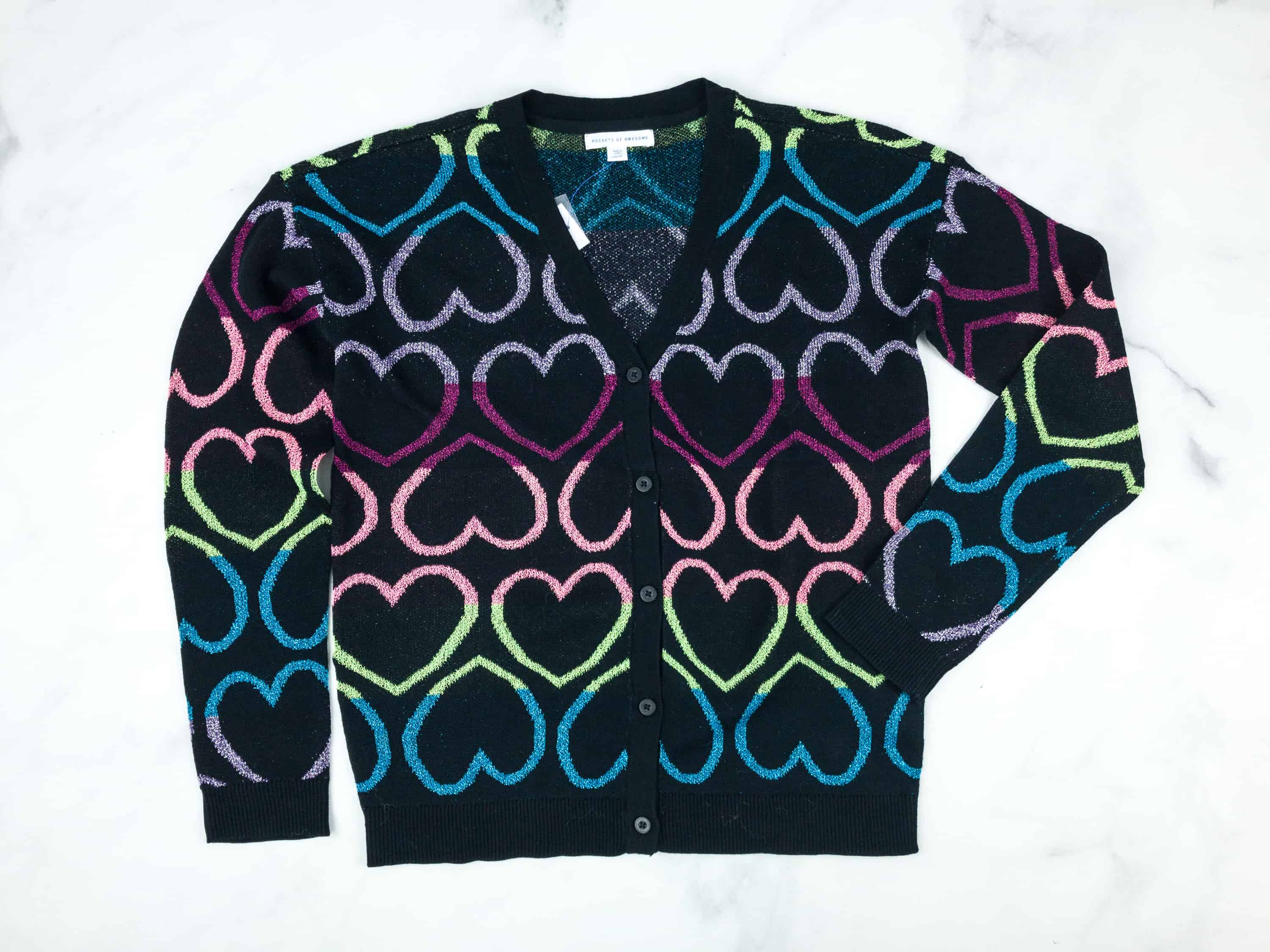 Glitter Rainbow Heart Cardigan ($34.50) This is a groovy looking cardigan with its glitter rainbow heart spread out on the entire cardigan. You can see the gradation of colors and the hearts are alternating up and down.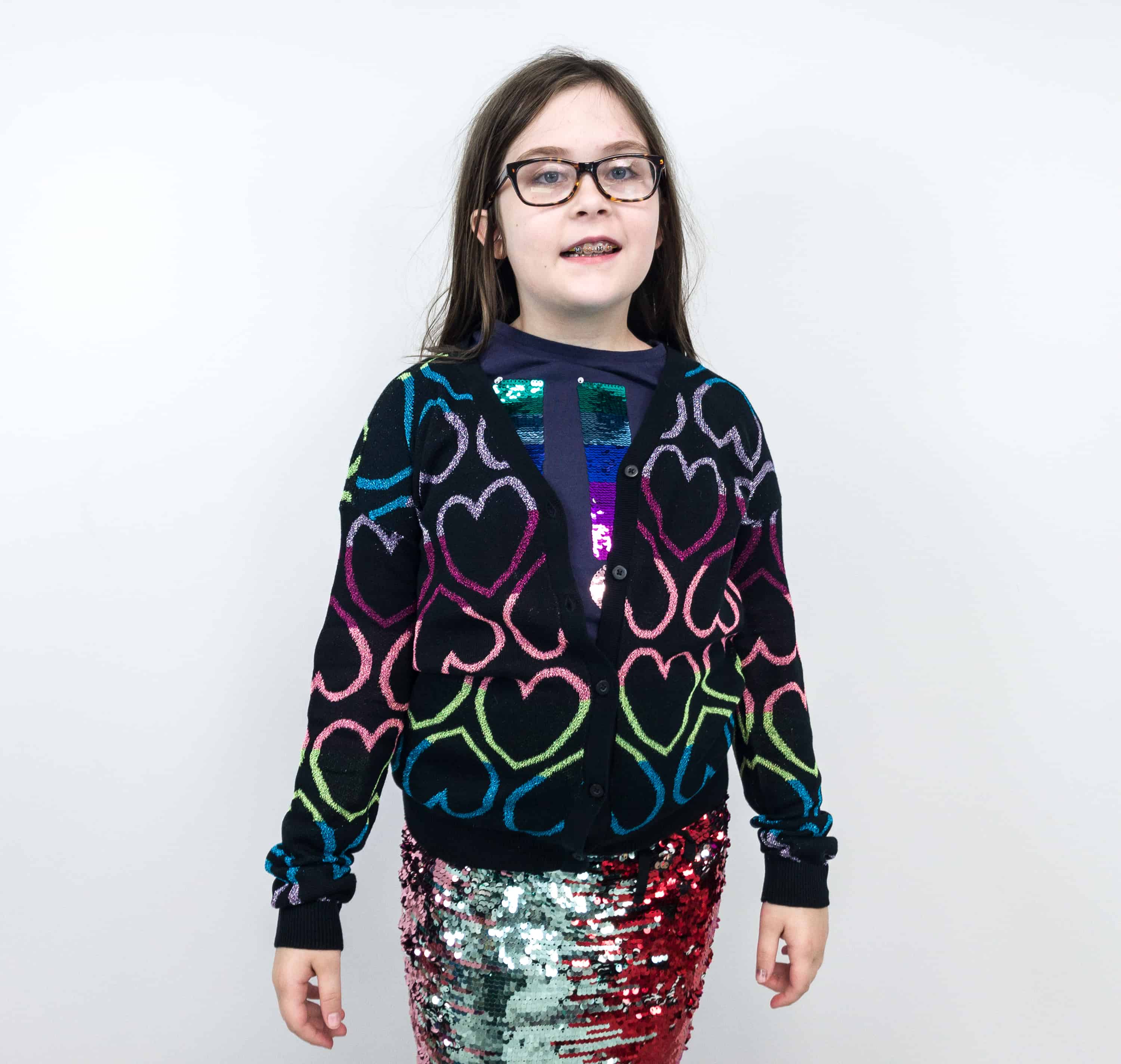 The combination of the glitter rainbow heart cardigan plus the sequined skirt does attract the eye, and I love that she's not afraid to mix and match this look!
We love the selection of fall-appropriate pieces for my daughter! Sequins took the center stage and we're not complaining. They all look fabulous. I love the tees, and my daughter thinks her ombre sequin skirt is the best. This quarterly subscription makes it easy for us to build a seasonal wardrobe for my kids with no work on my part, so it's a big win! Style survey, update sizes, review box with the kids, nix any items that need it and select replacements, and an entire new wardrobe is at our door in days!
What's your favorite outfit in the Fall 2018 Rockets of Awesome girls box? Let us know in the comments!