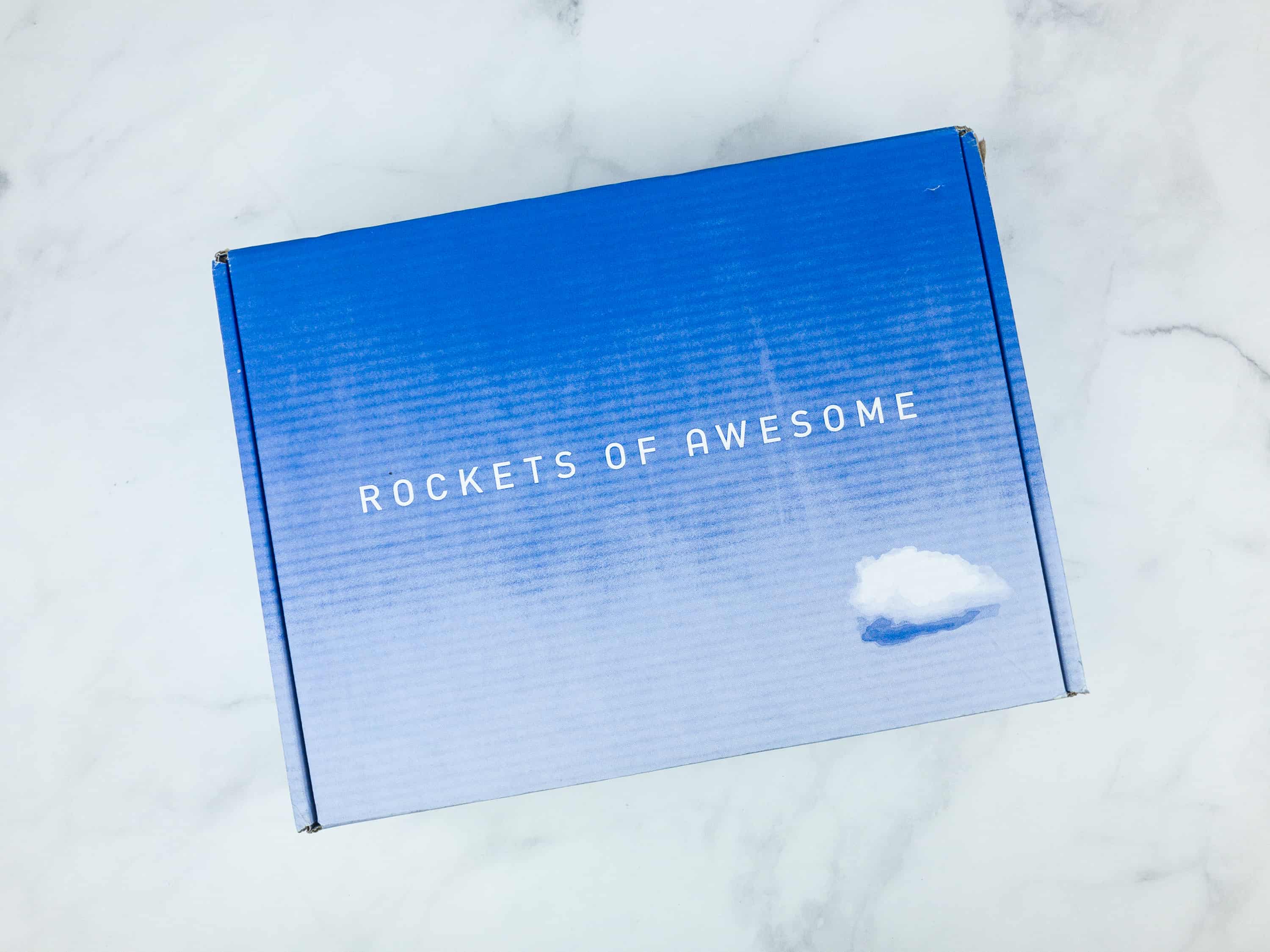 Rockets of Awesome is a quarterly clothing and accessories personal styling subscription box for kids. Each season, you'll get a box filled with high-quality, stylish and comfy clothes. There's no styling fee – just pay for what you'd like to keep and return the rest.
Boxes are available for both boys and girls. In every box, you'll get 8-12 pieces, all from the Rockets of Awesome brand.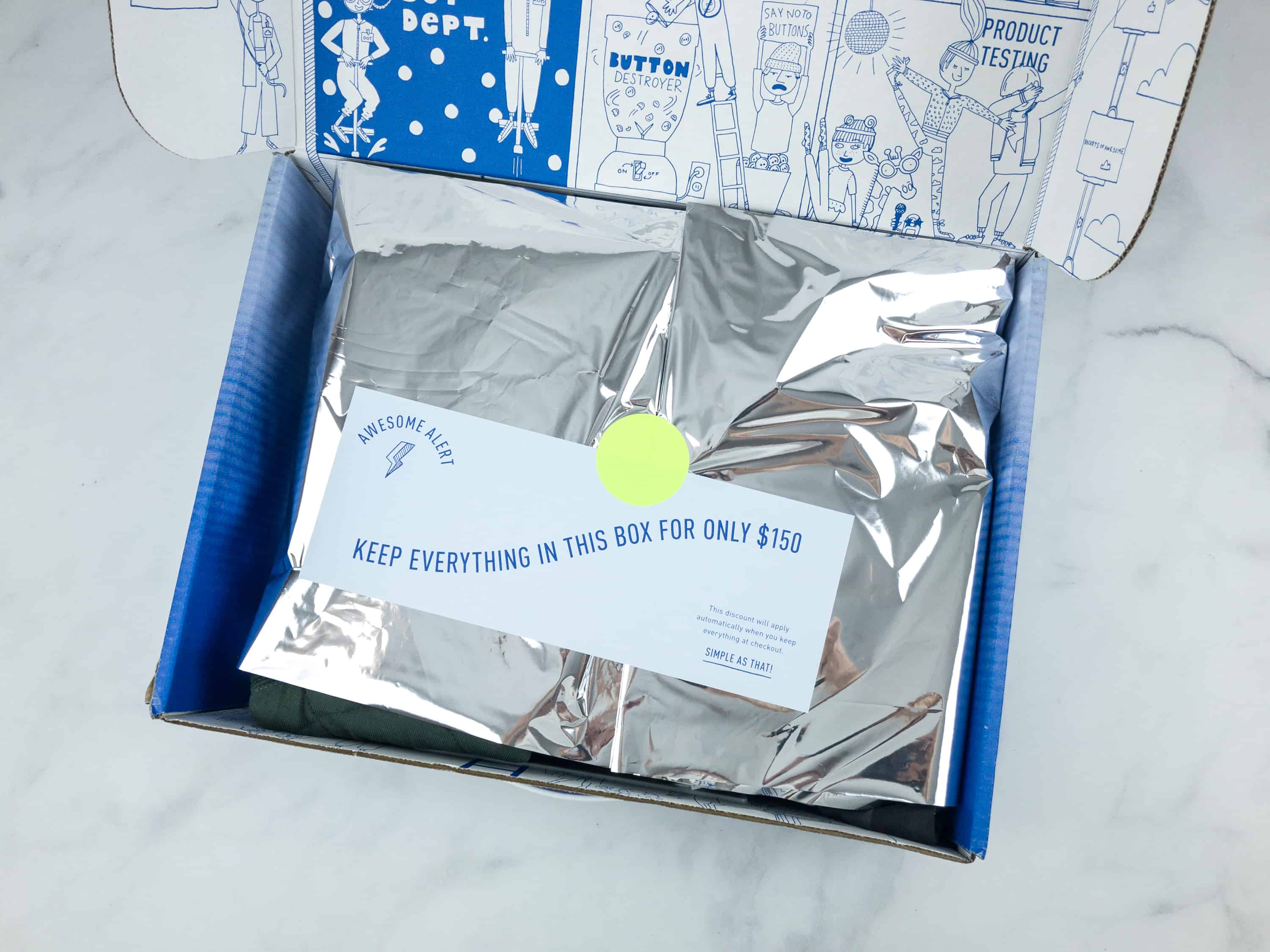 Keep everything in the box for only $150! Discount applies automatically when you keep everything at checkout.
All the items inside the box are carefully wrapped. My son felt that it was sent from outer space because of the silver wrapper. I love the idea too!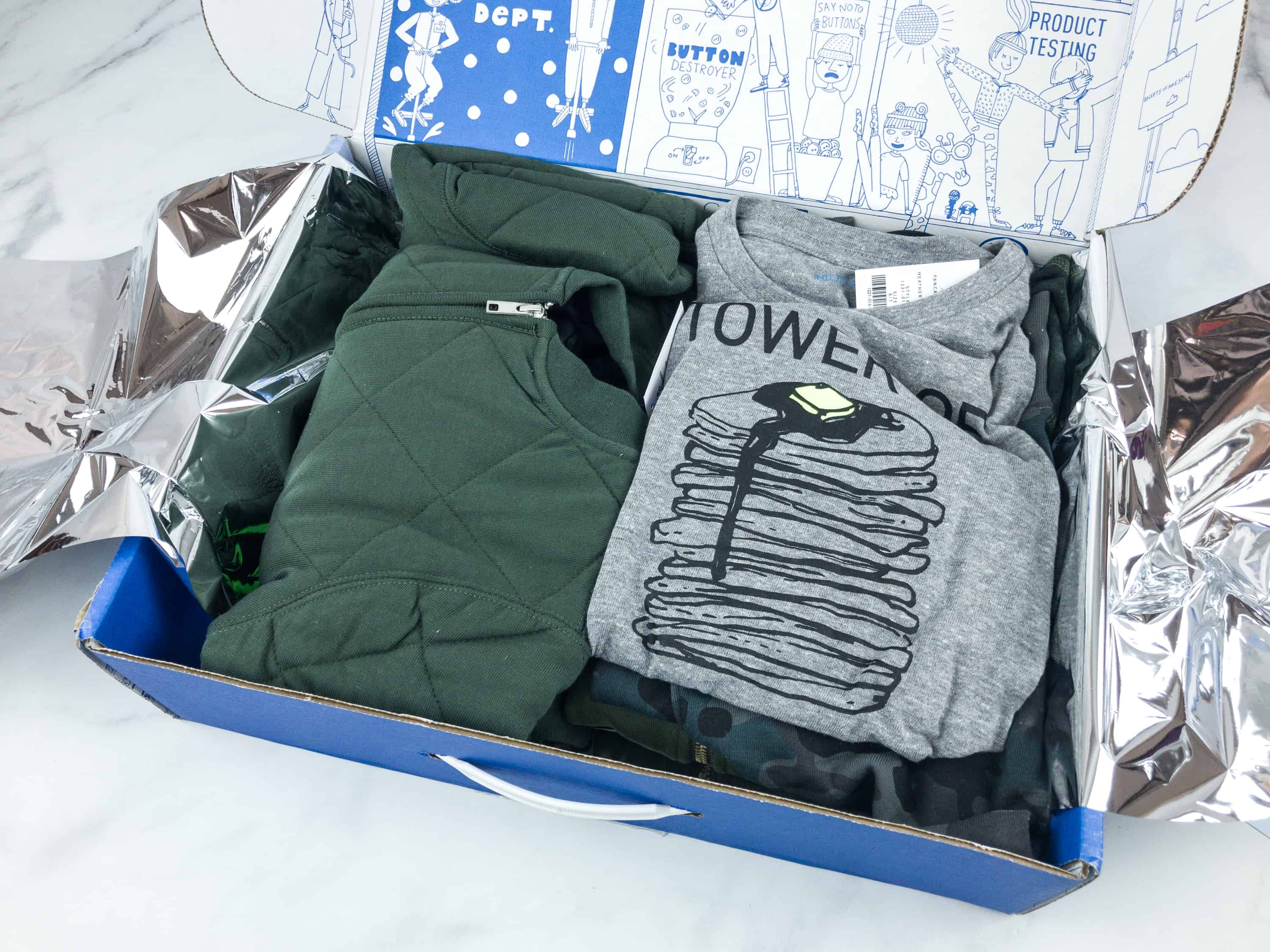 When you sign up you'll answer a quick and easy quiz to help set your style preferences for your child. The box is filled with awesome clothes to the brim!
The box interiors are really cute! It's filled with doodles of the Rockets of Awesome Laboratory
It seems that the people behind the Rockets of Awesome Laboratory are quite busy coming up with unique designs for their clothes. They even pull some jokes too!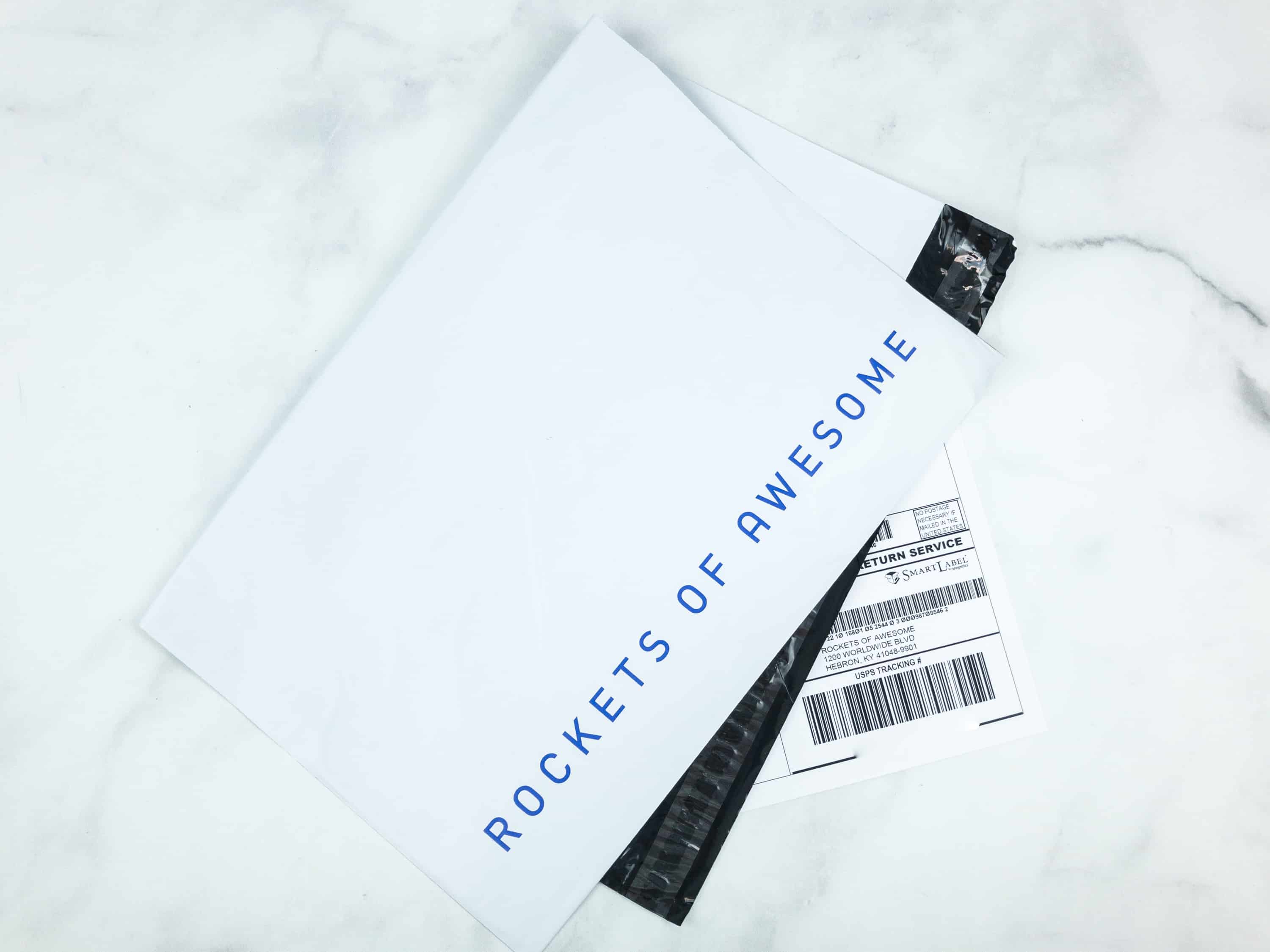 There is a return envelope already included in this package so that it will be easier to return the items you don't want.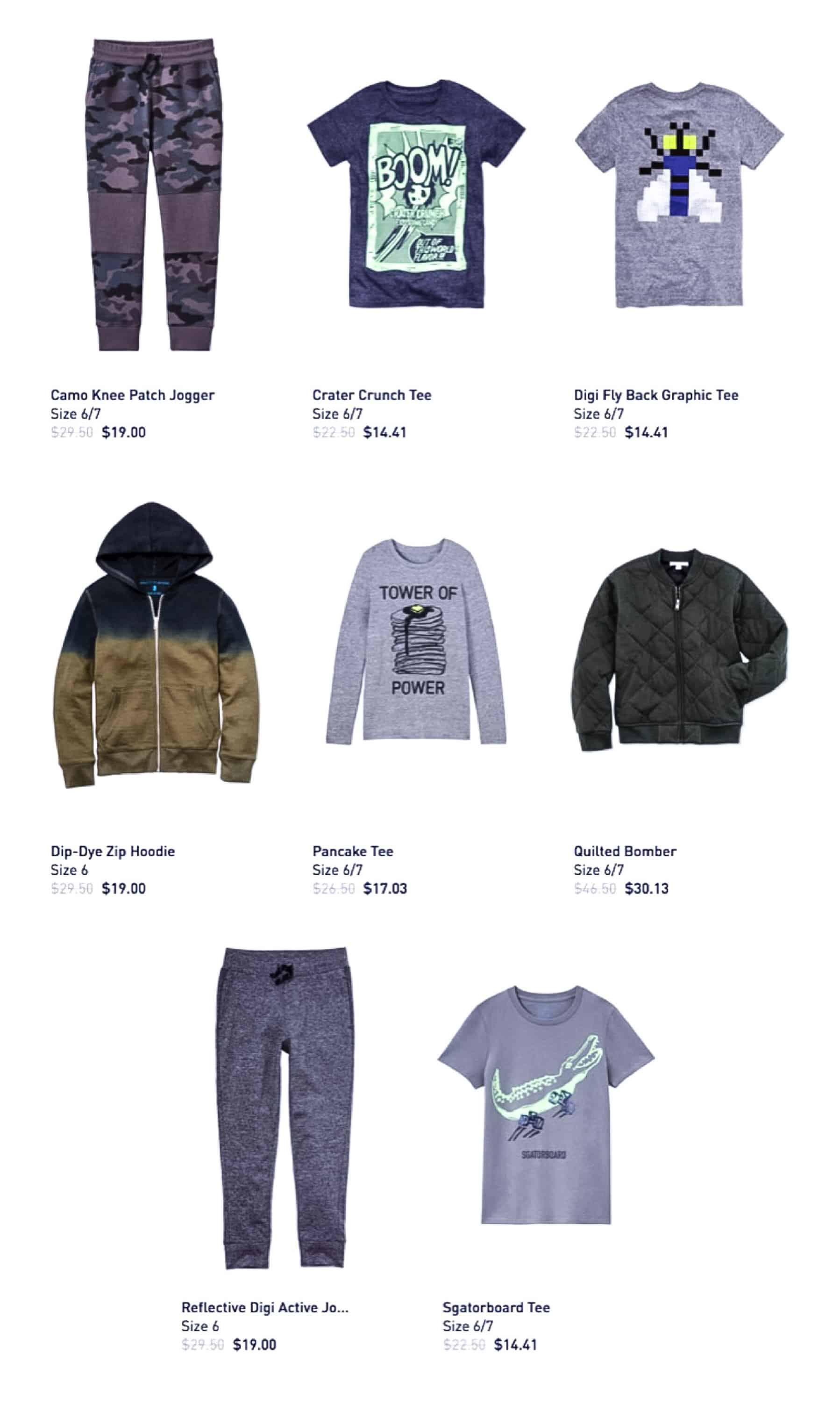 An information sheet with the list of items and retail prices are also included inside the box but the website will have all the details on your items. The marked out price is what you'll pay individually; the bold price is the price per item calculated if you keep the entire box.
Everything in my Fall 2018 Rockets of Awesome Boys box!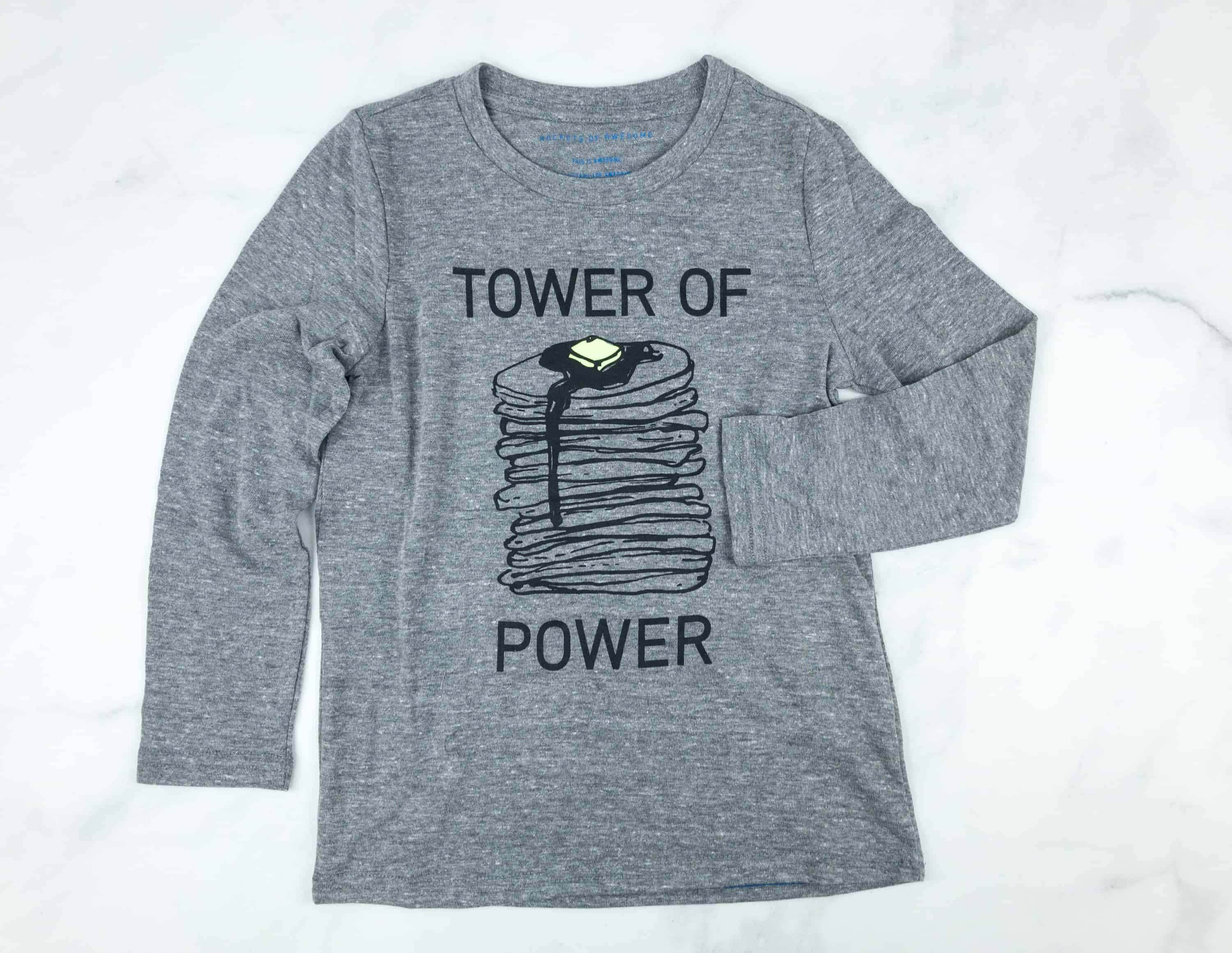 Pancake Tee ($26.50) The gray long-sleeved tee features a tower of pancakes which they called the Tower of Power!
It has a loose and comfortable fit and my son loved it! He picks this shirt out every time it's available!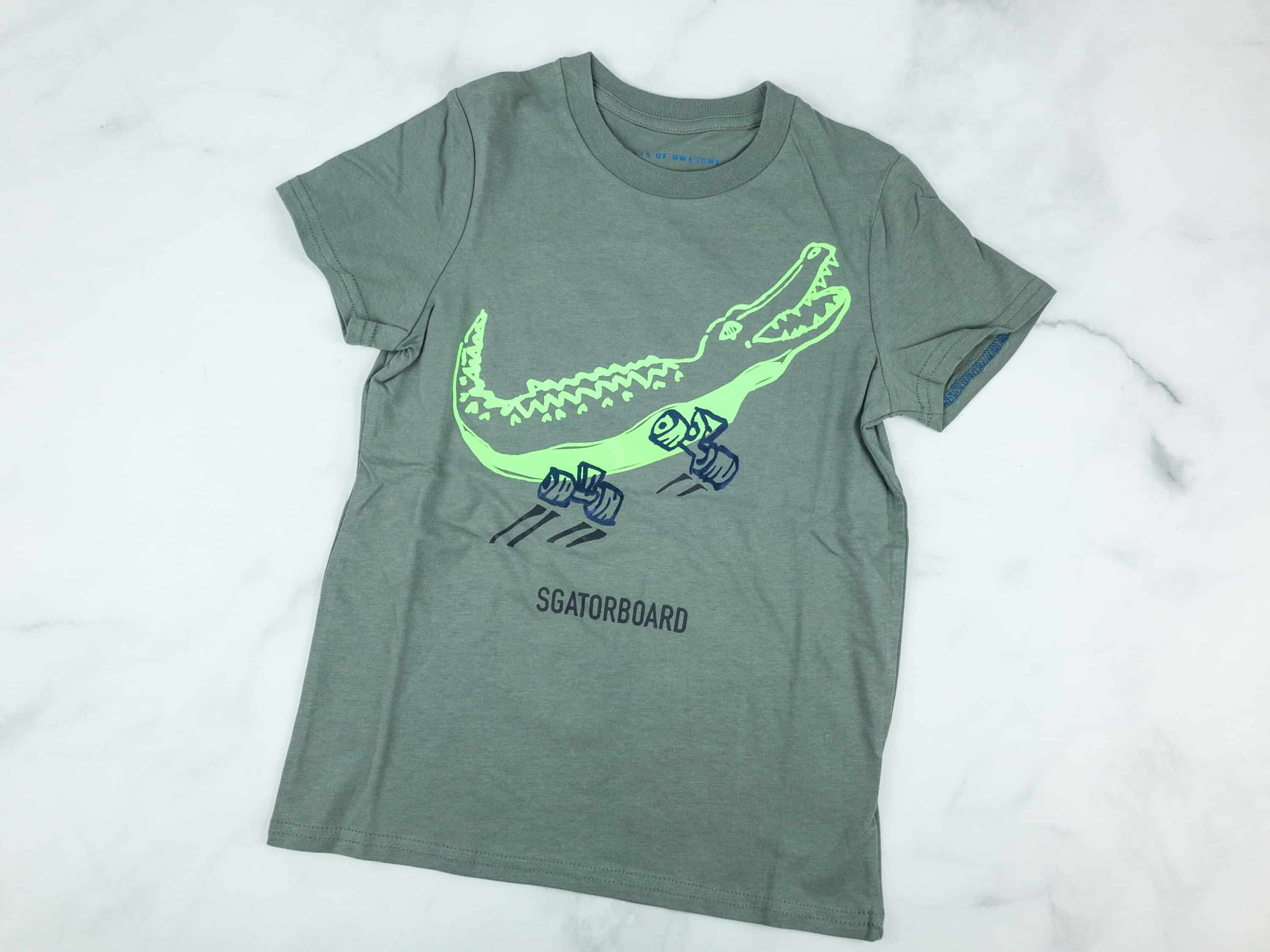 Sgatorboard Tee ($22.50) A unique print featuring an alligator on skateboard wheels makes this muted green tee eye-catching.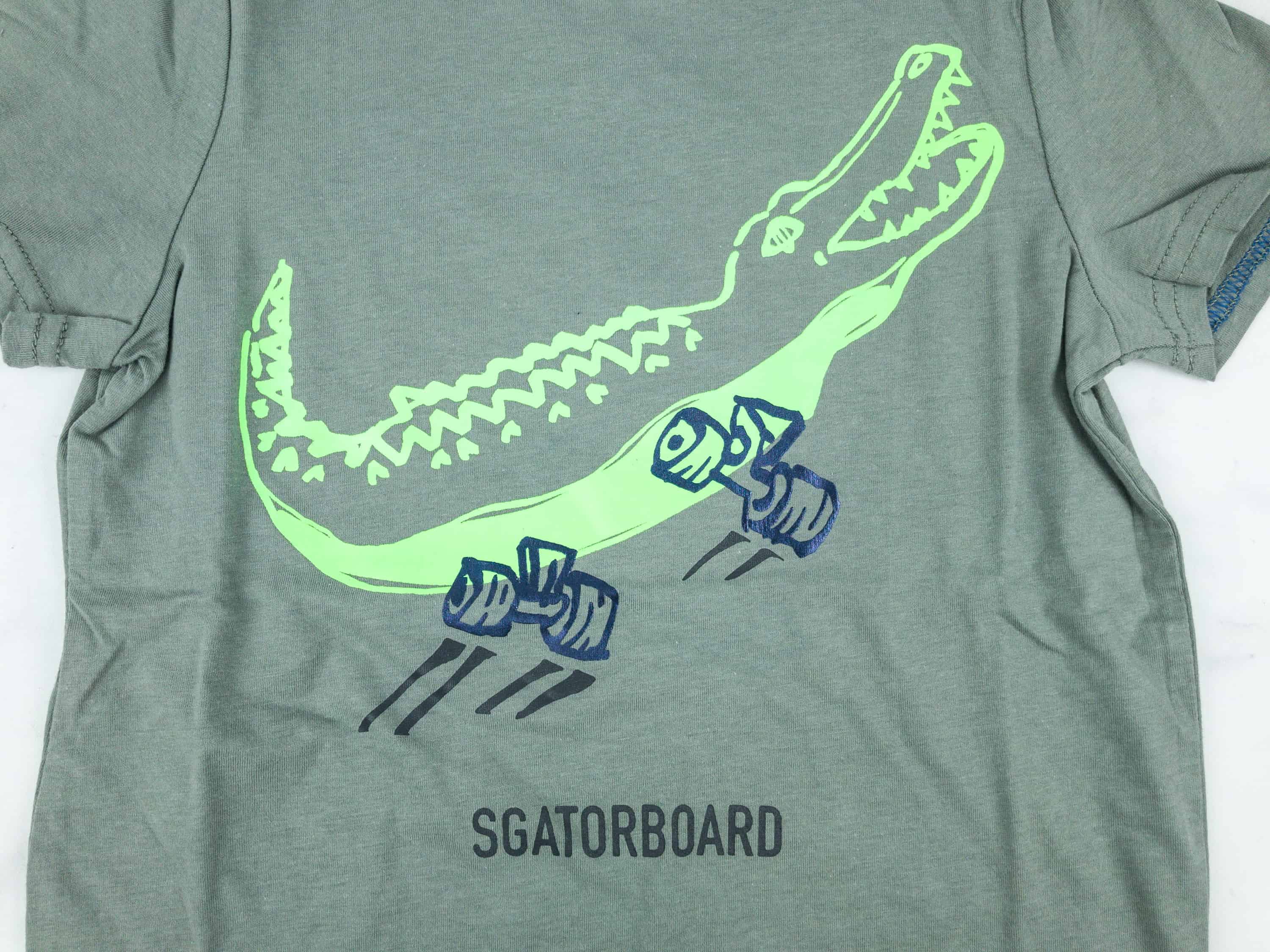 It's called Sgatorboard! So cool!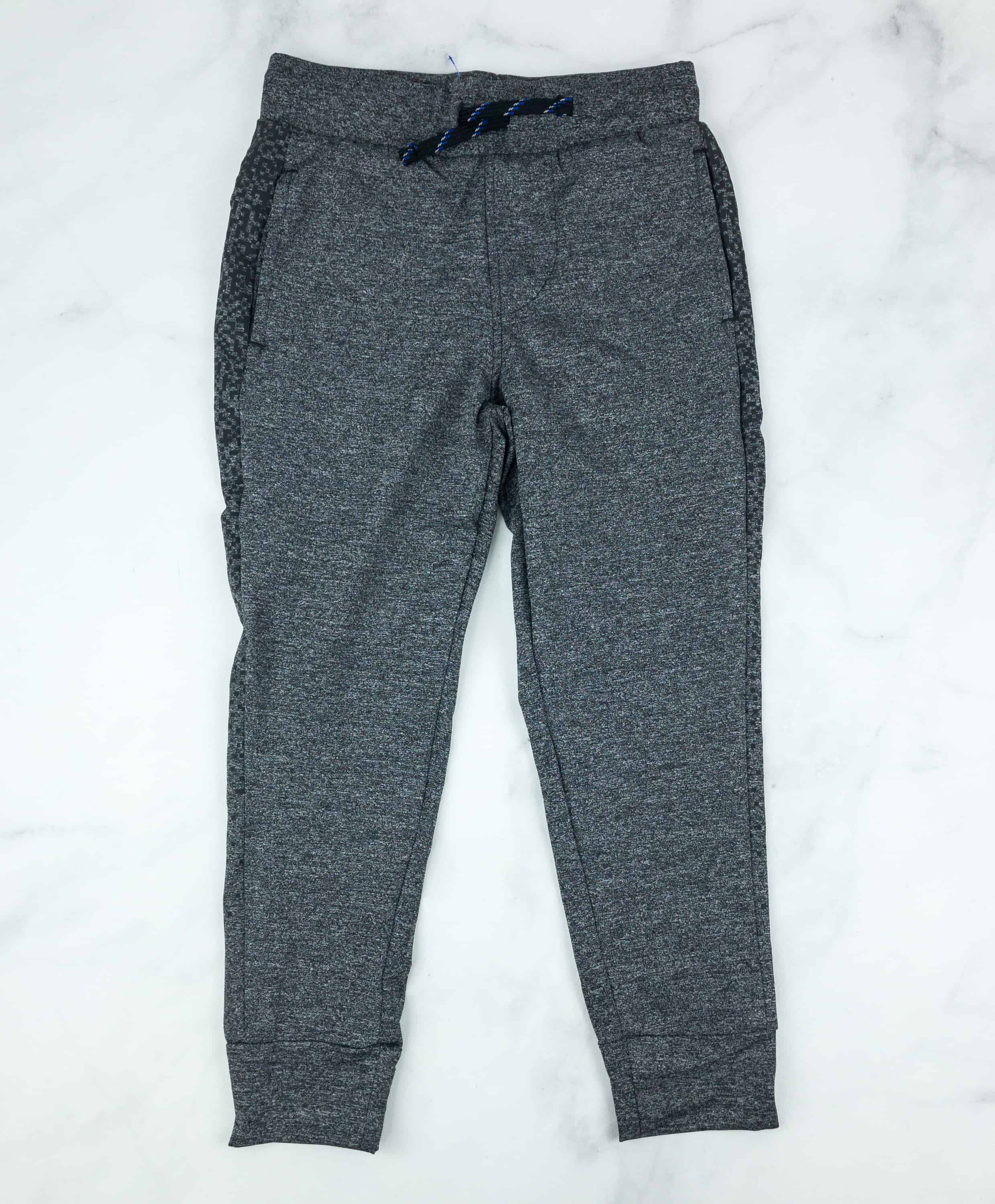 Reflective Digi Active Jogger Pants ($29.50) We also got jogger pants in gray with a drawstring waist. It's made with thick yet comfortable fabric.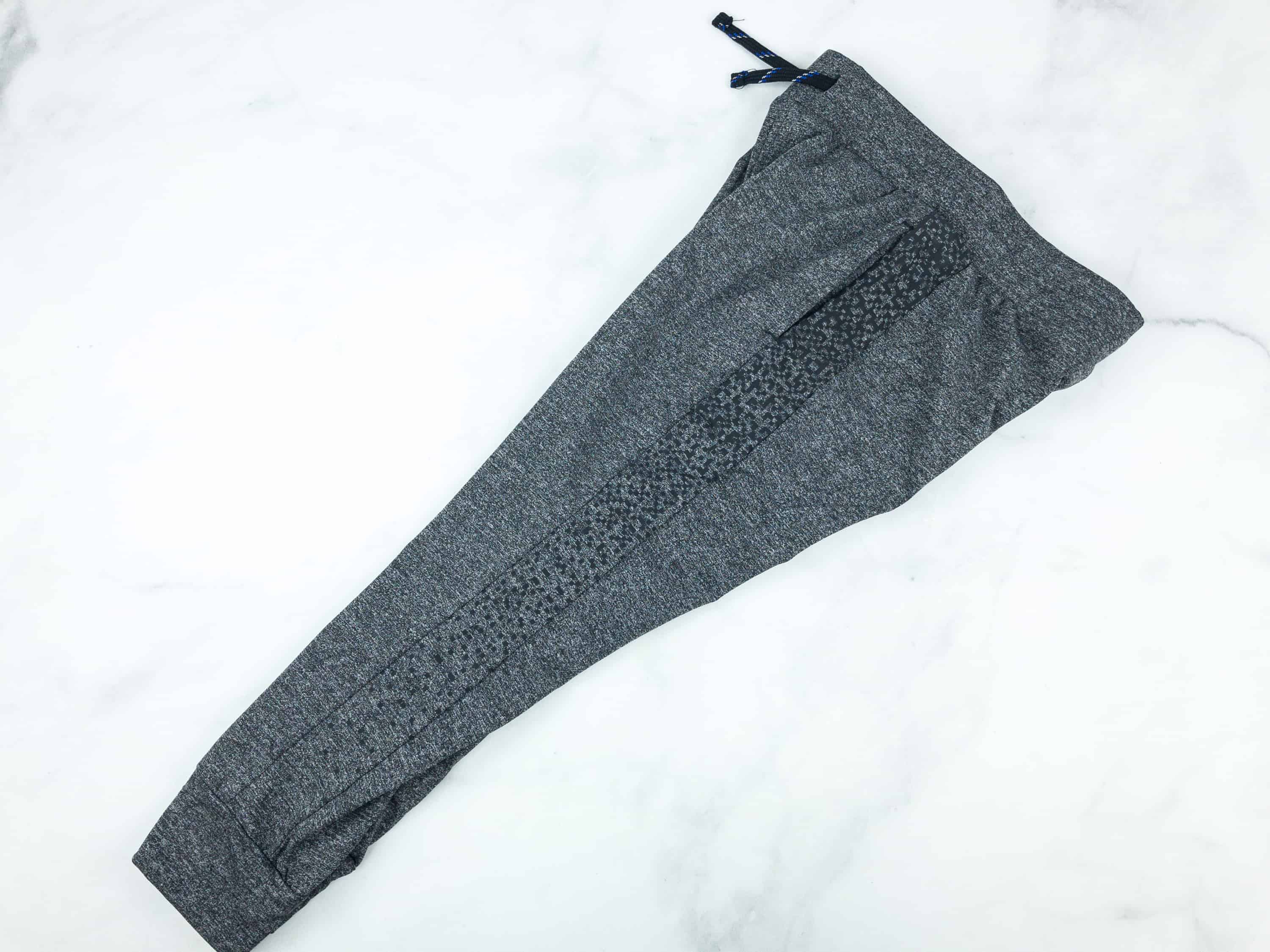 I like the design on the sides of the pants, plus they have pockets too. They're non-pilling and he loves the feel of them.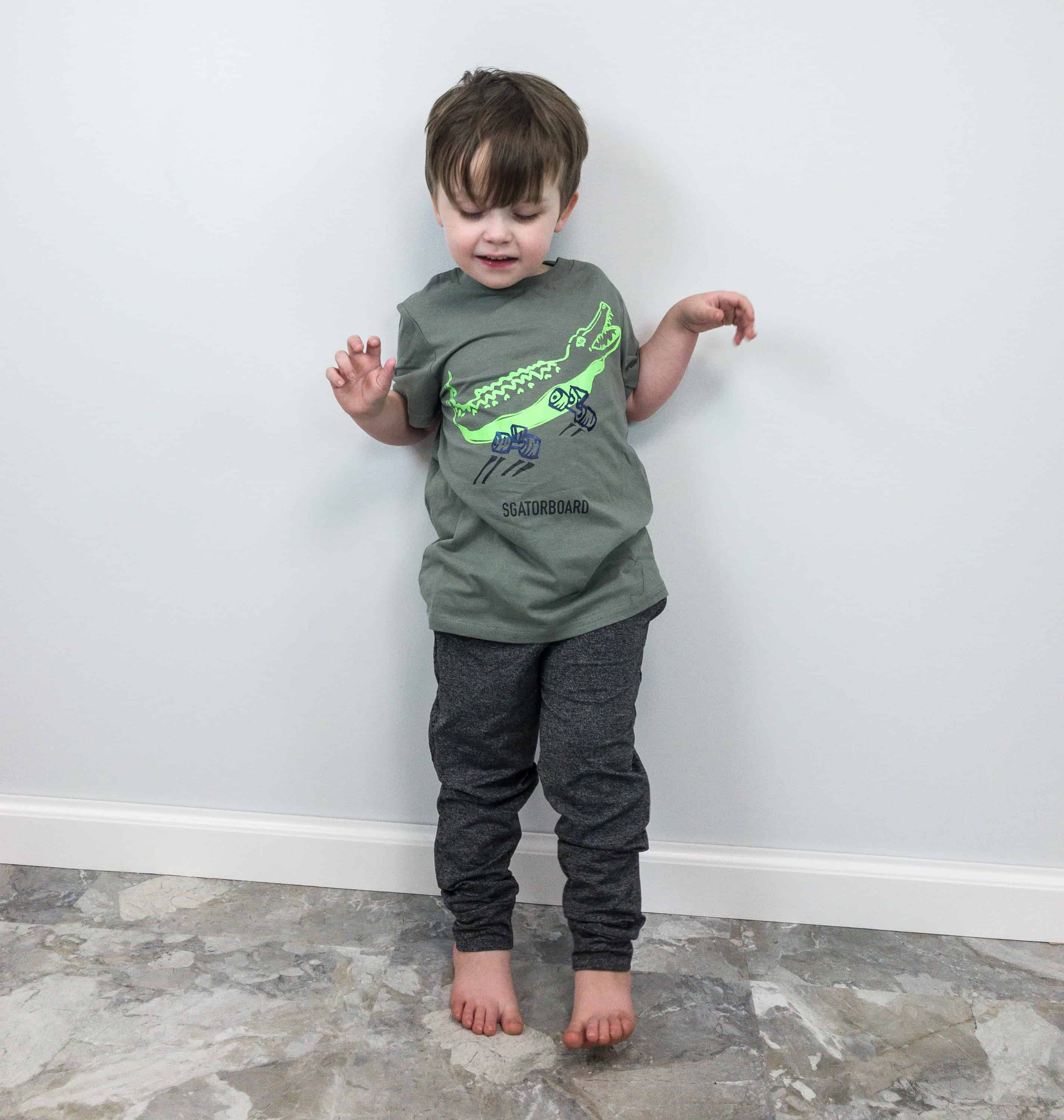 Paired with the alligator tee, the jogger pants really look great. It's a bit too long, but my son loves it.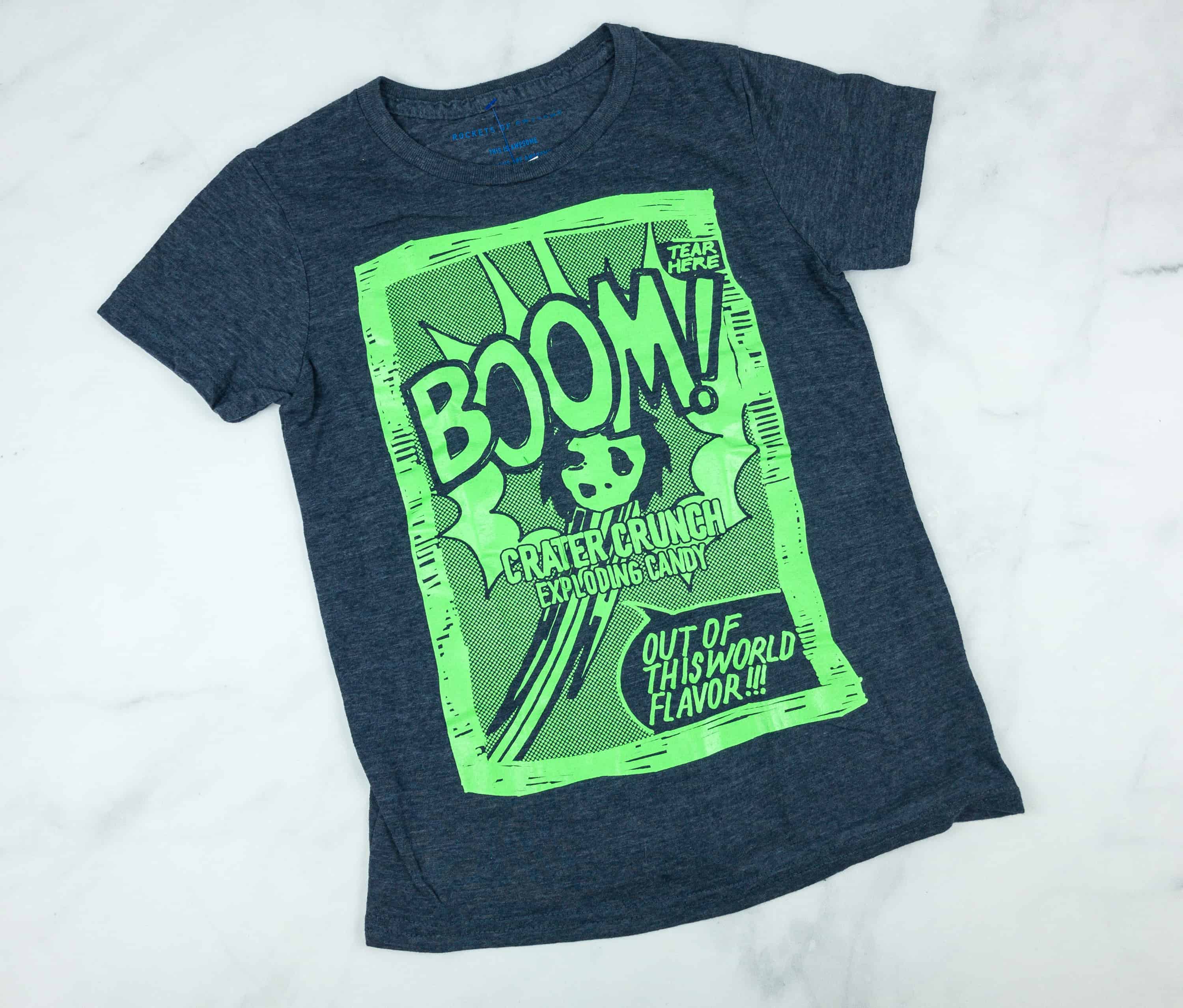 Crater Crunch Tee ($22.50) I love the retro vibe of this shirt. The print features an old-school ad for an exploding candy and it really stands out in neon green!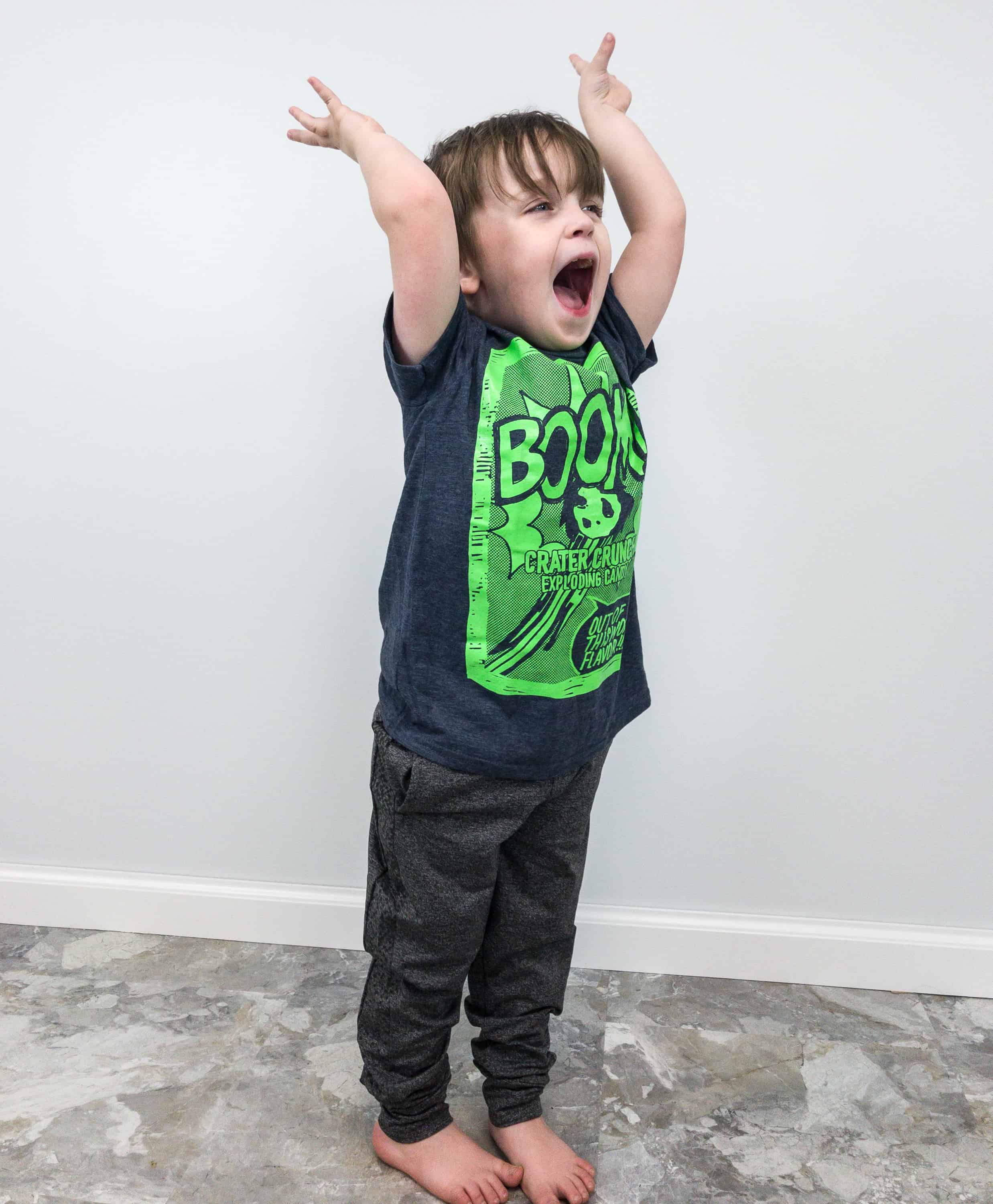 The shirt fits my son nicely. It looks great with the jogger pants as well. BOOM!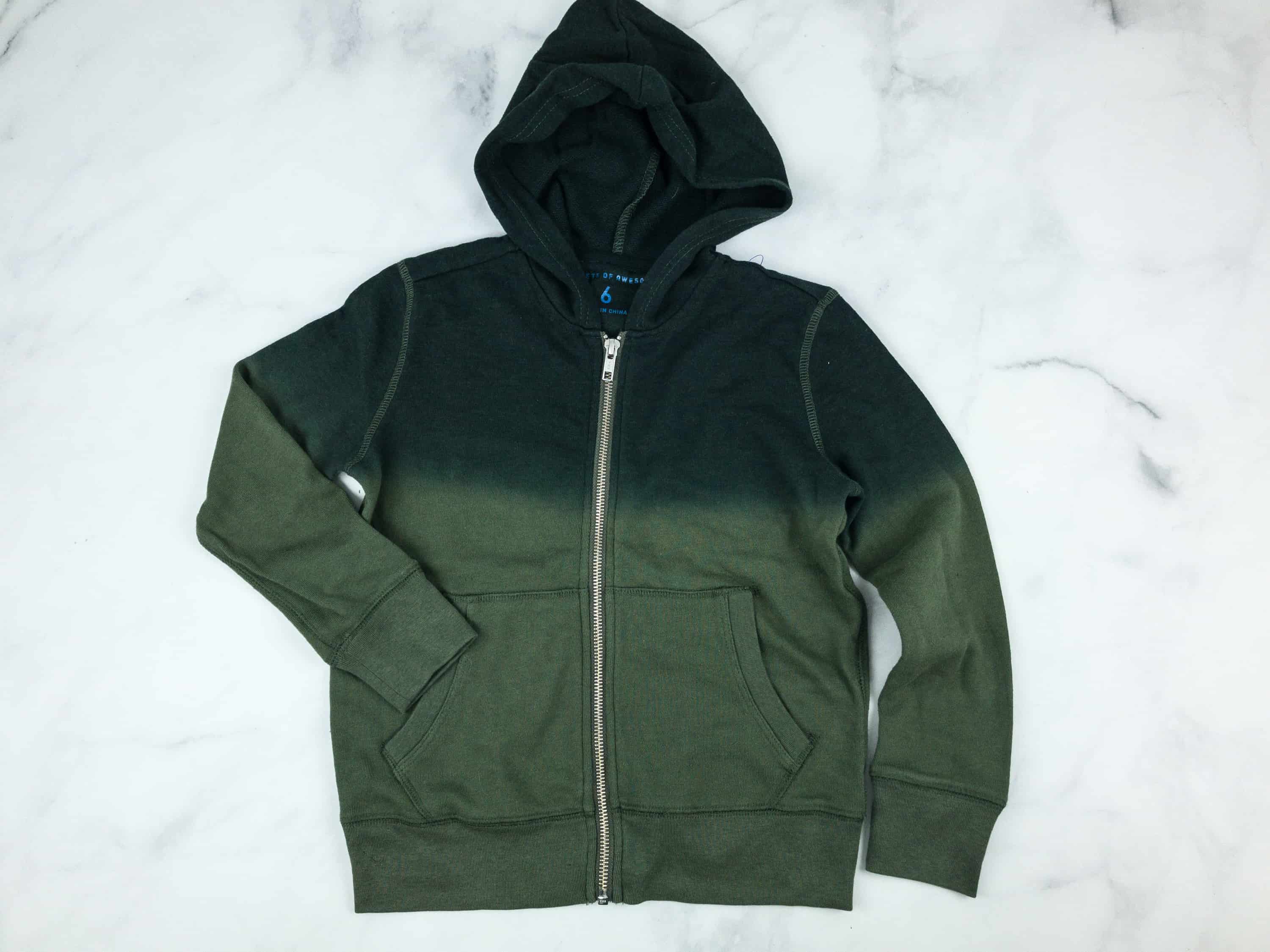 Dip-Dye Zip Hoodie ($29.50) It's an ombre hoodie featuring two different shades of green. The darker part is on top and the lighter green color is at the bottom.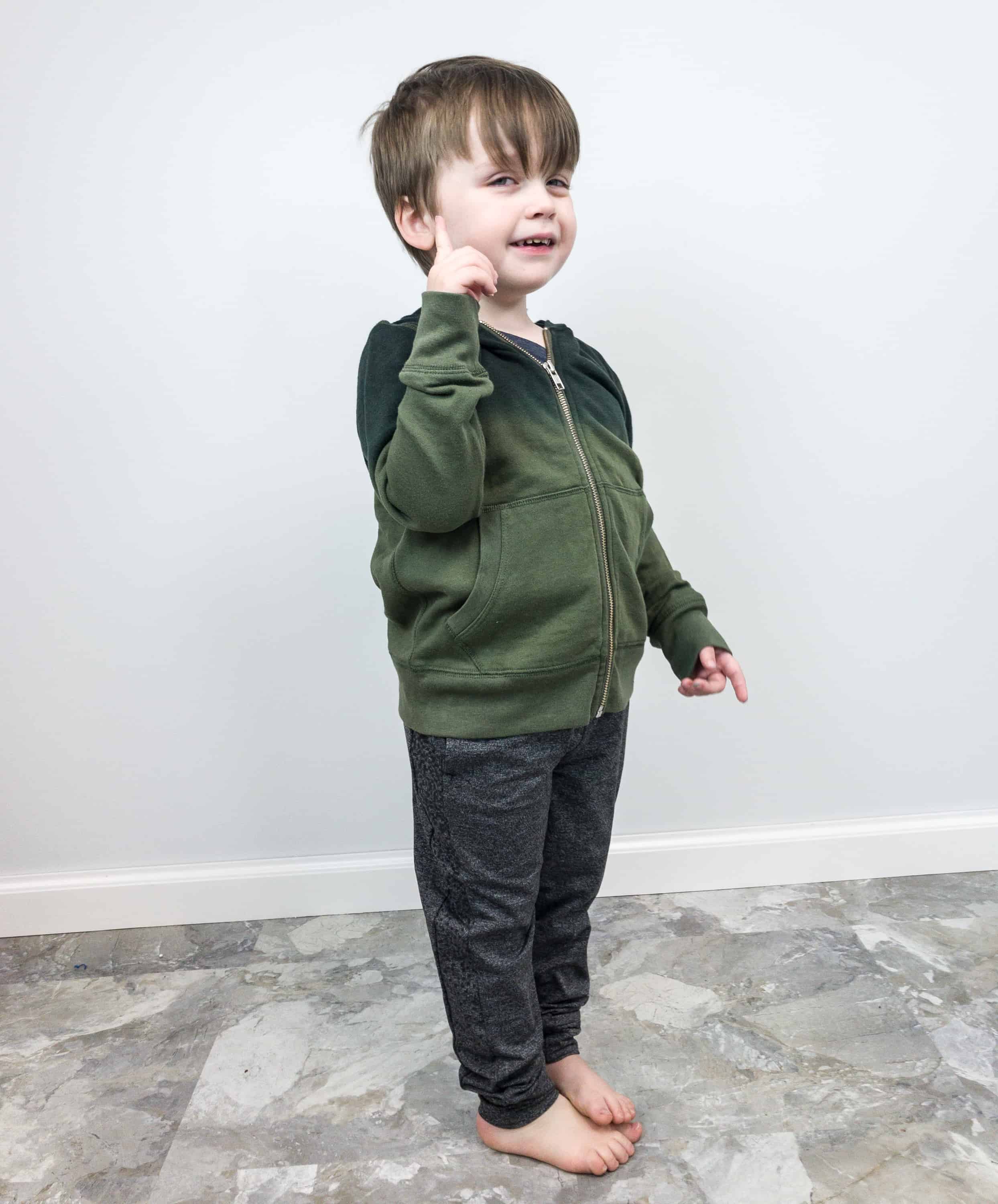 This is the perfect fall outfit for my son (and DOUBLE perfect for his dino costume!). The hoodie has a zippered front.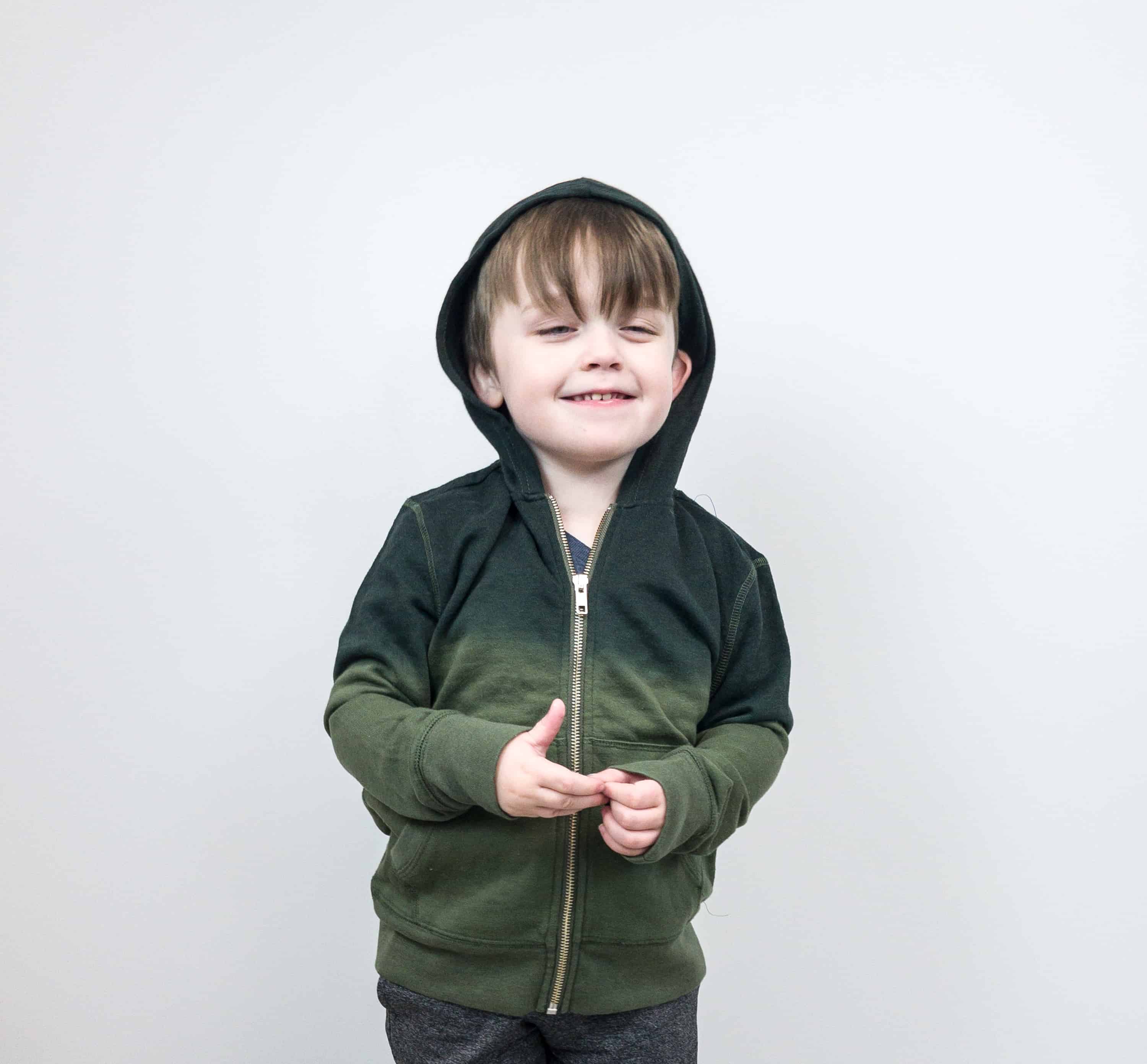 The dip-dye look certainly feels right with this outfit, as it creates a new look on an otherwise, plain looking hoodie. There are side pockets too, so he can put anything in them.
Digi Fly Back Graphic Tee ($22.50) Another top that we got is this gray tee with the words "Super Fly" on the left chest.
Oh, they weren't kidding about the whole Super Fly thing on the front because there is a giant-sized fly at the back. Nice one!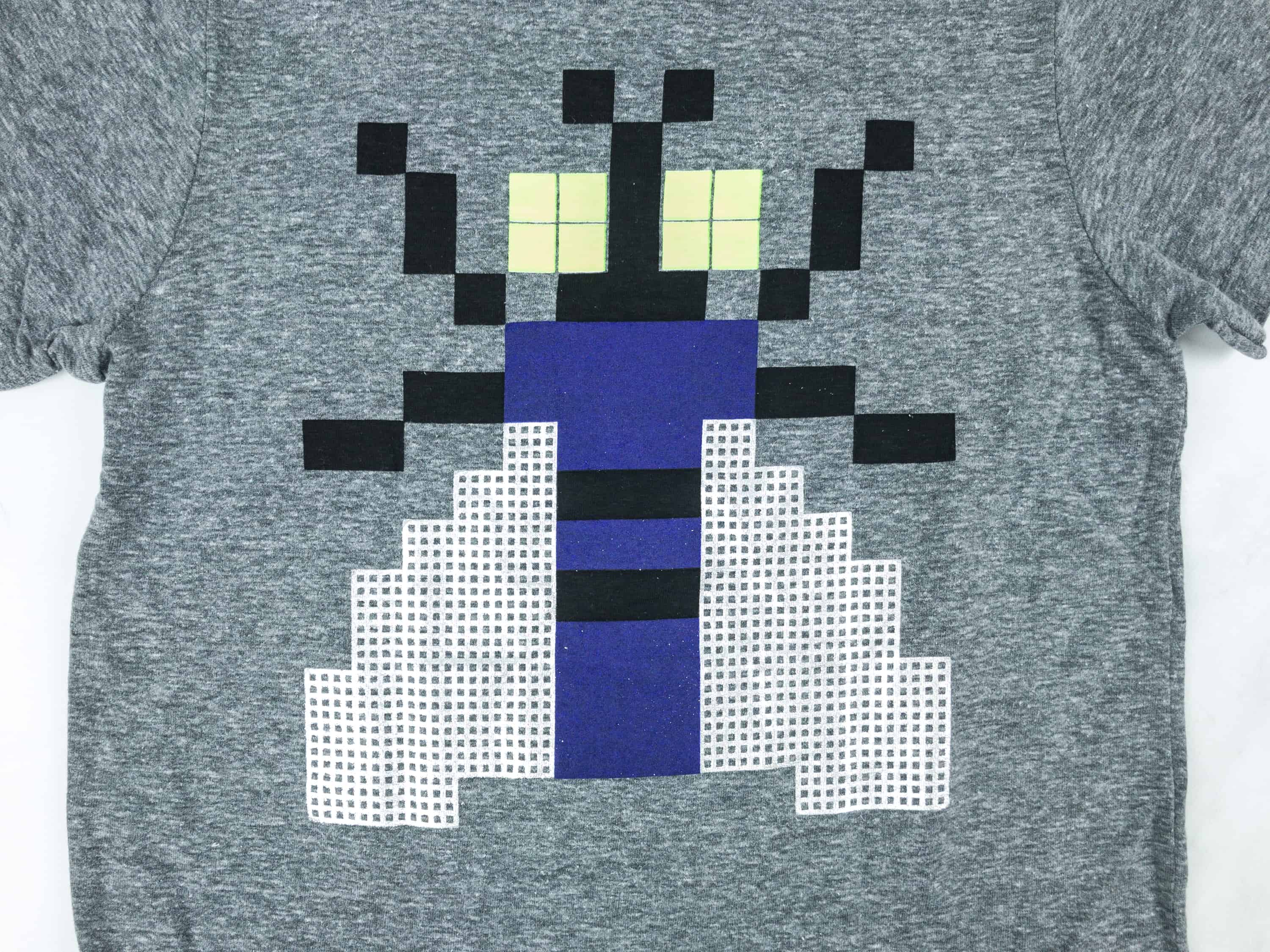 I like how they printed the fly in pixel form!
Camo Knee Patch Jogger ($29.50) There's another jogger pants in the box, and this time they feature a camouflage print and a knee patch design. It has a drawstring waist for easy wearing. The cuffs and waist are in gray to complete the look.
The Super Fly shirt and the camo jogger pants look great together.
That giant fly looks great from the back too.
Quilted Bomber ($46.50) This army green bomber jacket is a must-have for cold autumn days. The quilted design adds a stylish touch as well.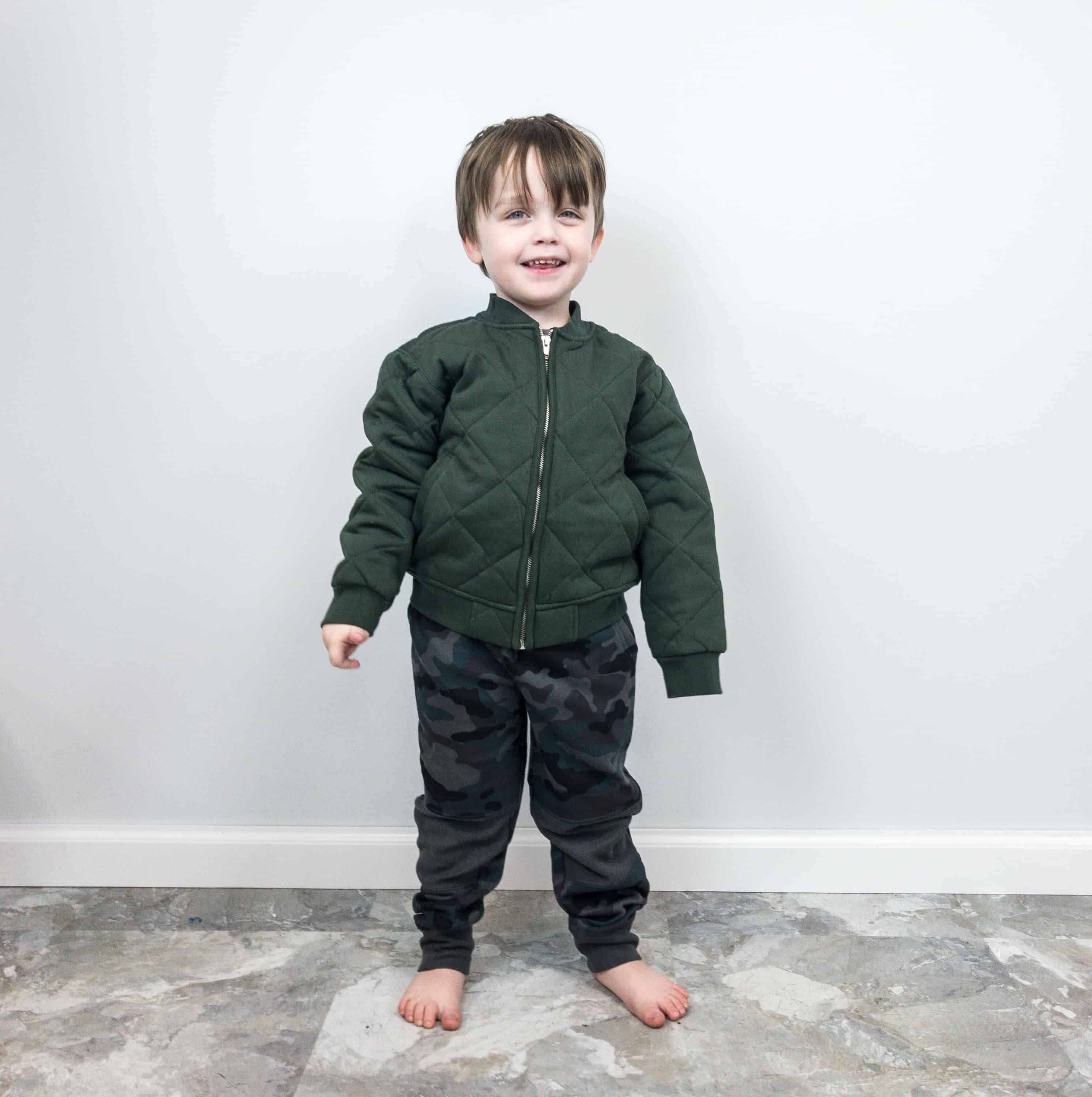 My son looks quite bundled up with the bomber jacket. It has pockets too!
Rockets of Awesome did a great job this quarter! The combination of jackets, tees, and jogger pants are perfect for fall and the designs really caught my son's attention (he also helped me swap out some items from the original box, so this was customized to his preferences). It's also nice that they added all sorts of tops, both long sleeves and short ones, to suit the changing weather. It's hard to decide which is his favorite here because everything is cool and comfy!
What do you think of the Fall 2018 Rockets of Awesome Boys box?