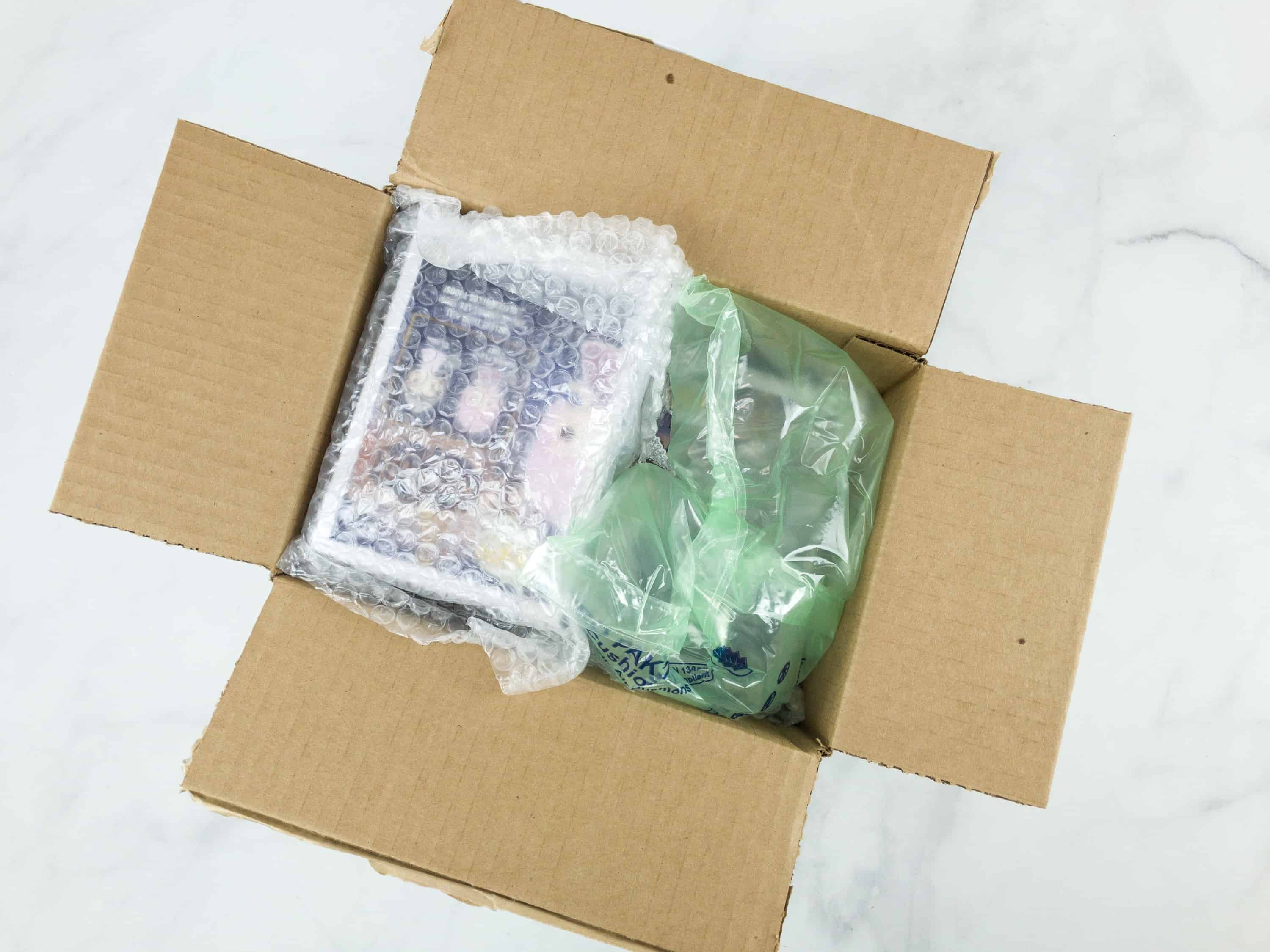 Pop In A Box is a monthly Funko POP! vinyl figure subscription. Every month, you will receive the number of POP! figures you order (starting at $9.99 per POP!).
In all seriousness, they have a totally awesome and exhaustive Pop tracker that you should sign in to use if you have any sort of Pop collection (we have quite a few). Shipping is always a flat $4.99 but you can get as many as 12 POP!s a month.
You can block Pops from being sent, rate pops in their tracker, and if you track your collection with their tracker and subscribe you will not receive any dupes. They do give away figures randomly to subscribers.
When you sign up you can add POP!s to your collection, thumbs up and down (never get a thumbs down, more likely to get a thumbs up). Everything that you Thumbs Down will be blocked, and you can pull them back out if your tastes/fandoms change. Thumbs Up will place the Pops on your Wish List.
I do find it fun and easy to do the thumbs up & down a couple times a week, and I suggest filling out your collection and blocking any POP!s you hate and marking any POP!s you really want before actually subscribing.
DEAL: Save 20% on your first $20+ order! No coupon required, just use this link to subscribe.
Once you're signed up you'll get a new pops email whenever they add new pops to the shop – and then you'll know it's time to do thumbs up/down.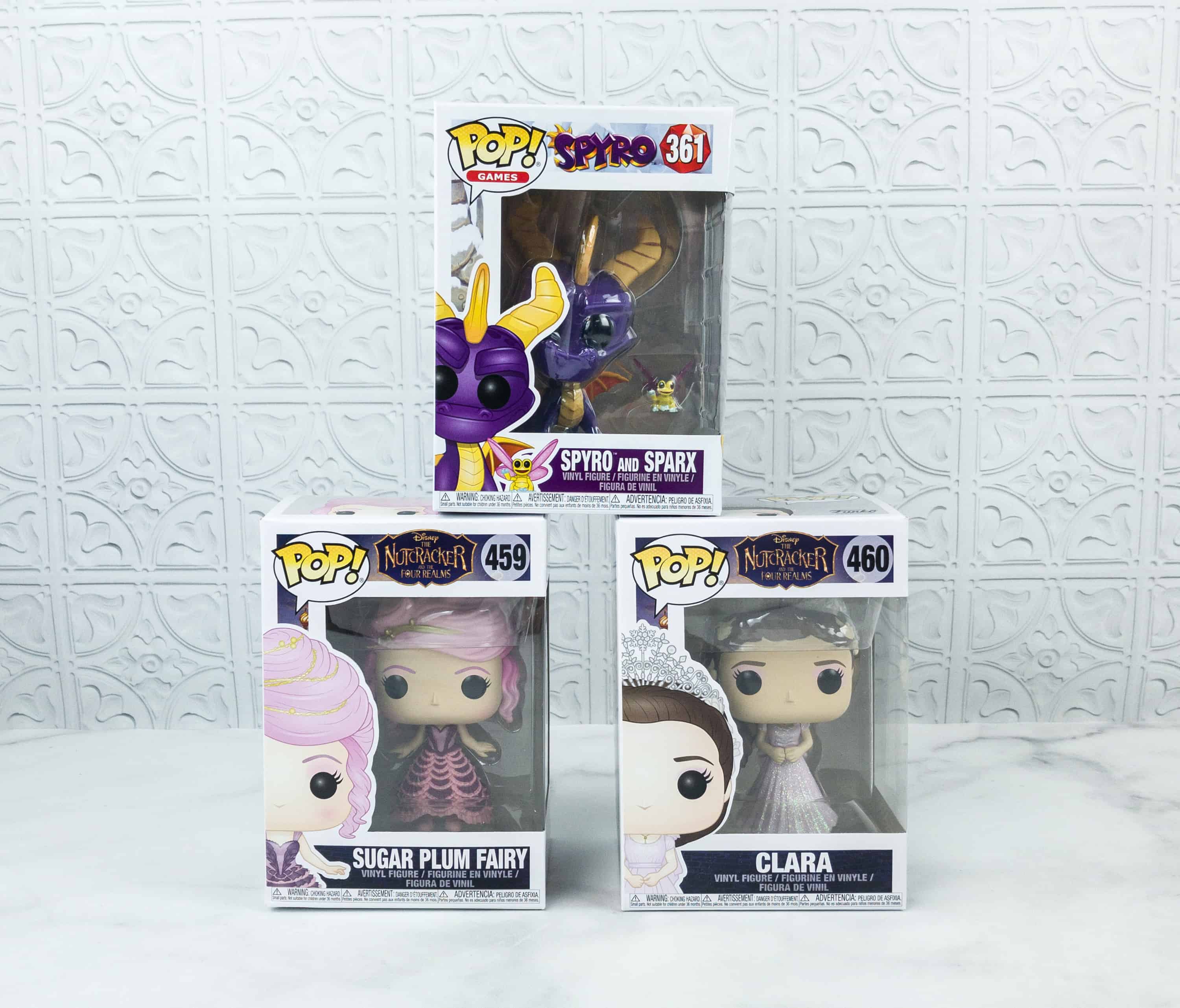 There's not a lot of fanfare with this box. Here are my contents! I have found that the boxes are usually in great condition but we take them out because our kids play with them.
Note: When you receive your Pops from PIAB they will not be added to your collection. They don't track what you get, so when you get them, add them to your tracker so you don't receive them again (and don't forget to add all the other Pops you get to your tracker too).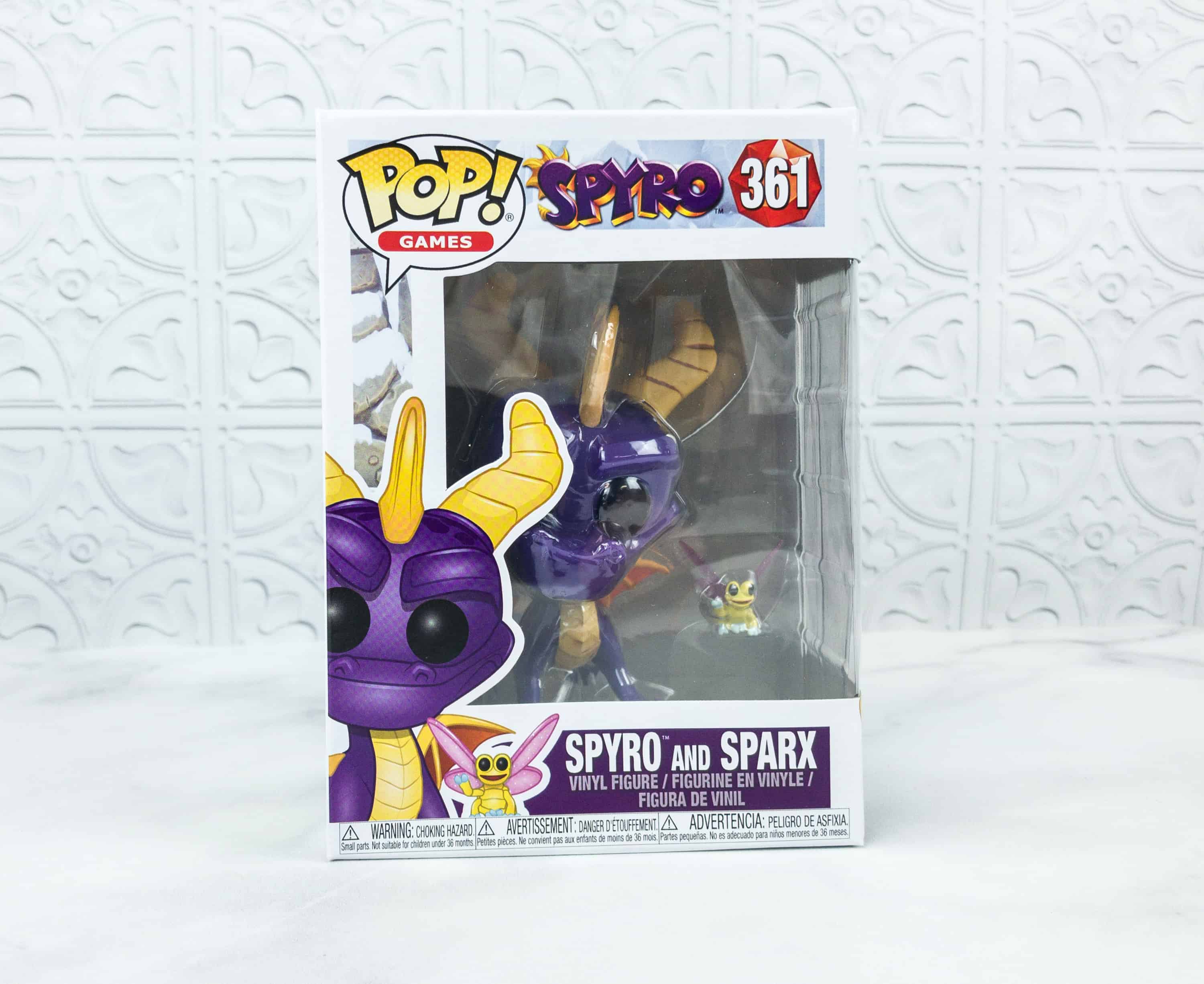 Pop! Games Spyro #361 Spyro And Sparx Vinyl Figure ($27.99) Spyro the dragon and his buddy Sparx graced one of this month's featured POP!s. They both came from the series of platform video games that has the same name as the adorable dragon!
Spyro and Sparx go on a series of adventures and complete every quest together.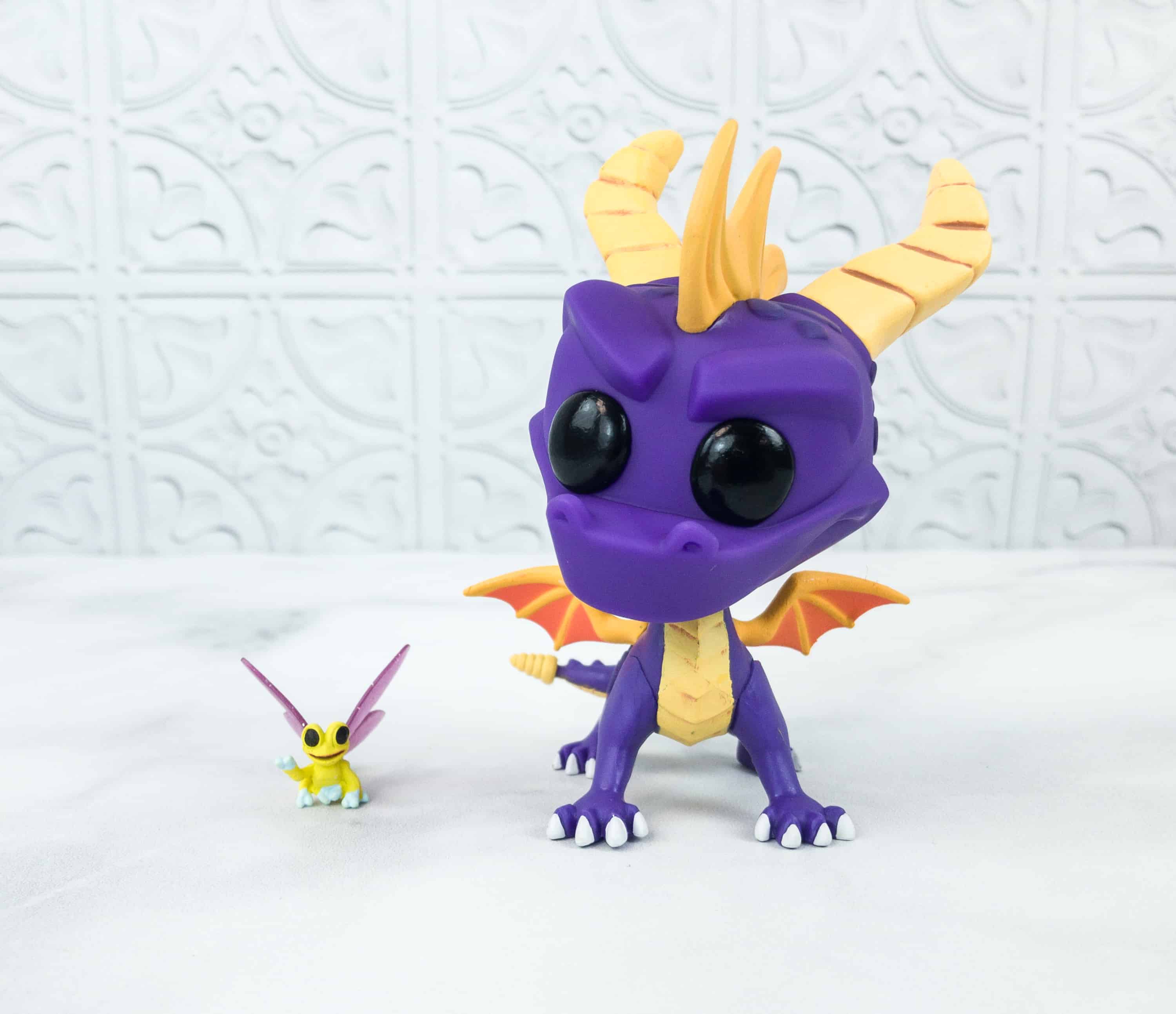 The young purple dragon looks harmless, just look at those big black eyes! I didn't expect how good orange looks on purple too, those details like his wings, horn, and the tip of his tail just add character to the already awesome-looking dragon.
Looking at the details, even on their backs, I am really impressed.
Here's a closer look at the yellow dragonfly, Sparx. He is very useful to Spyro in the game by protecting him from damage and collecting gems. Up close, he actually looked like a small frog!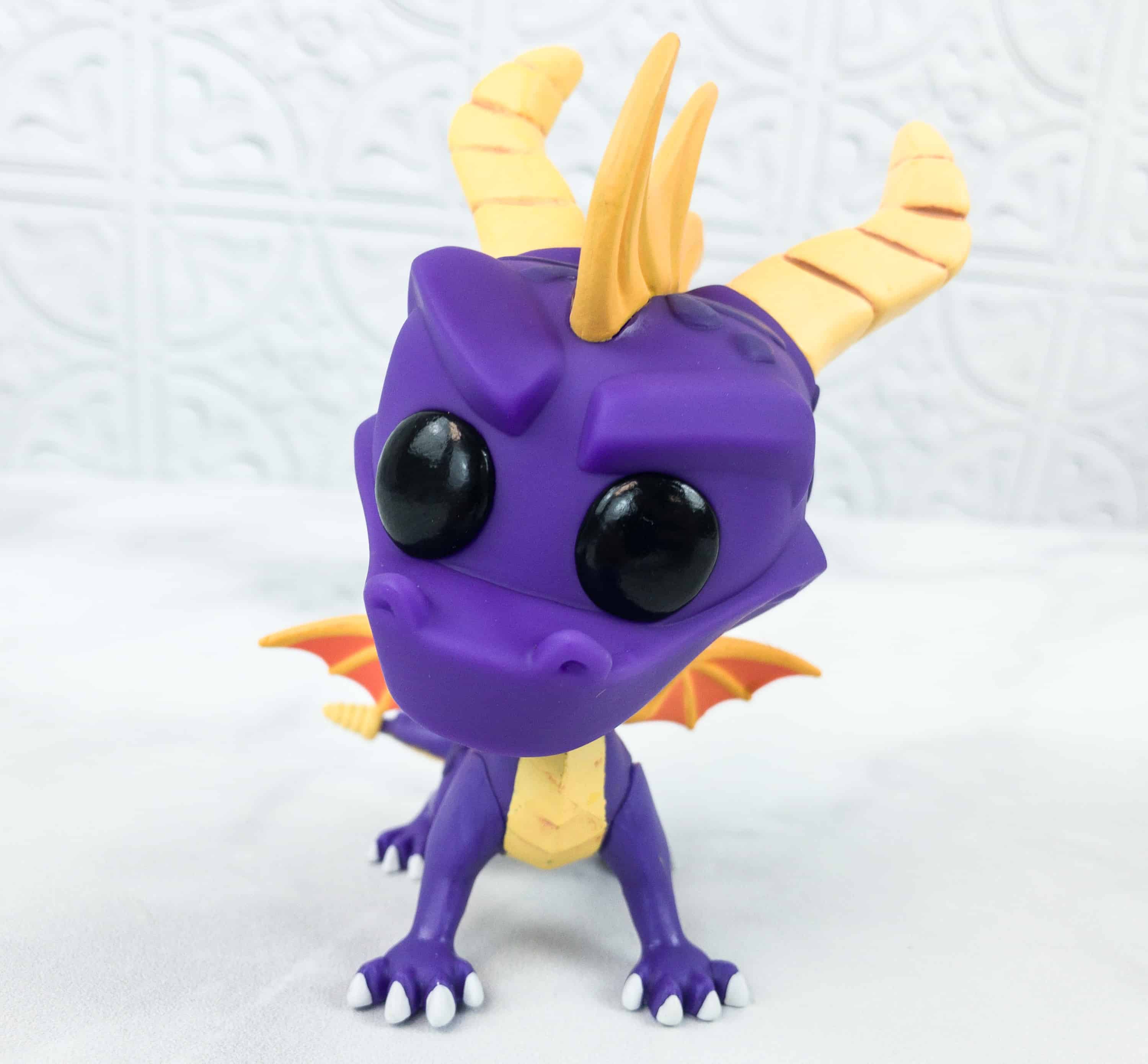 Spyro doesn't look like he's about to breathe fire. The gentle-looking dragon just want some adventures, and collecting stuff!
This actually reminded me of the Dragons from Game of Thrones that Daenerys took care of. I also love the fiery color of Spyro's wings, like they're blazing flames, and those enormous horns look cool too!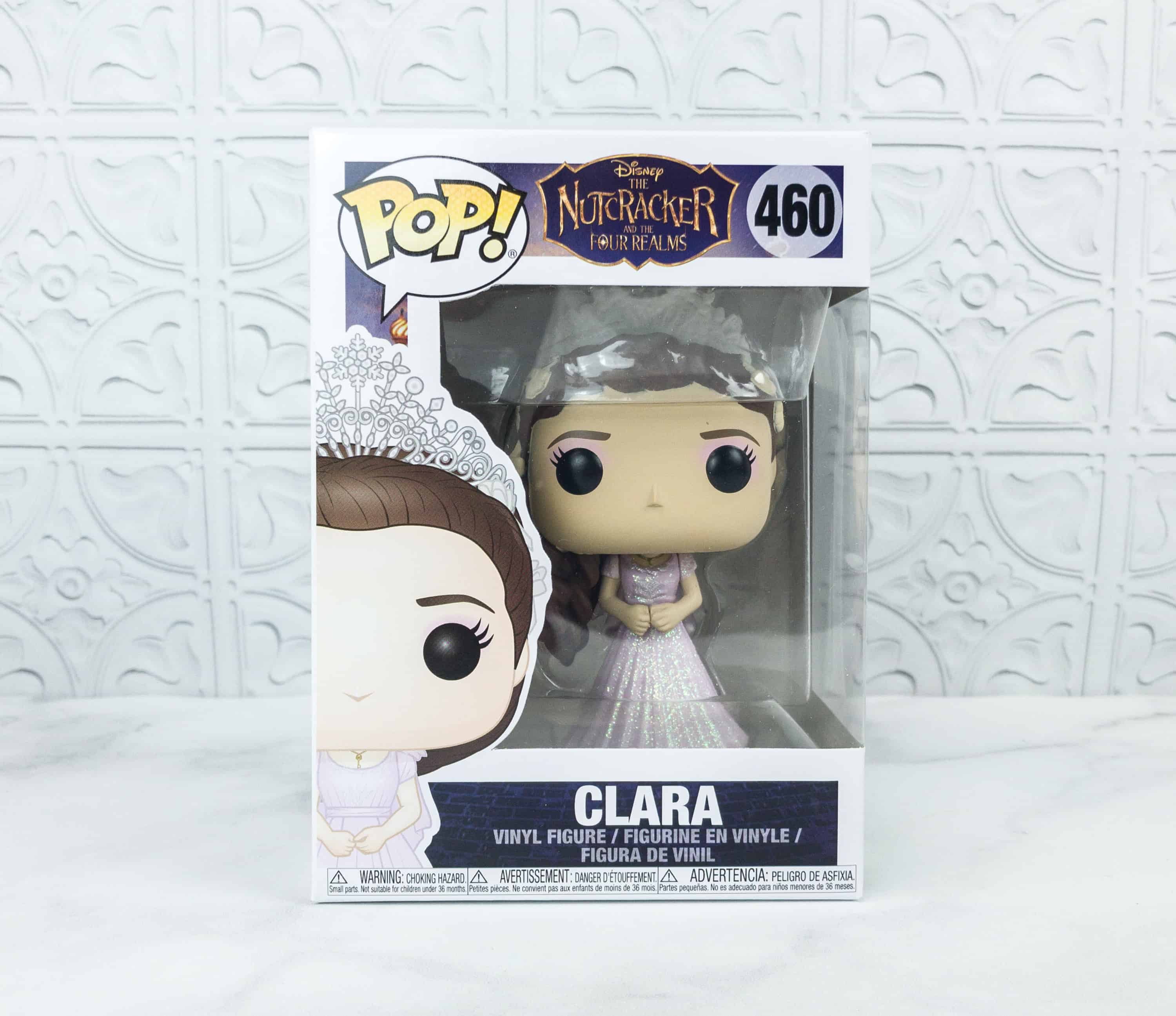 Pop! The Nutcracker #460 Clara Vinyl Figure ($11.25) We really can't wait for the upcoming Disney fantasy film, and I think, Pop In A Box sensed our anticipation by including not one, but two figures from it!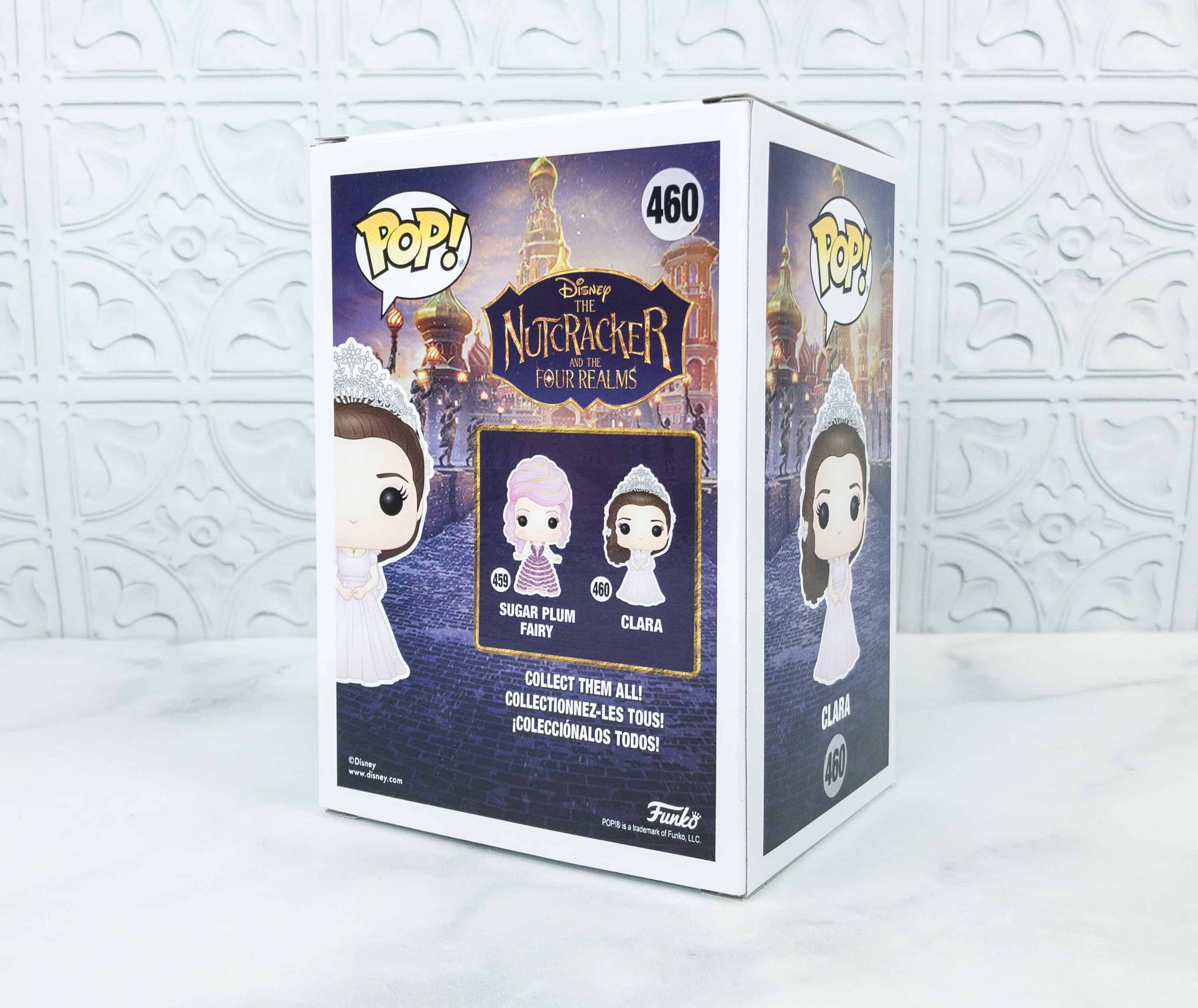 Aside from Clara, you can also get the Sugar Plum Fairy.
Here we got Clara, the main female character who got the Nutcracker as a gift that she needs to take care of.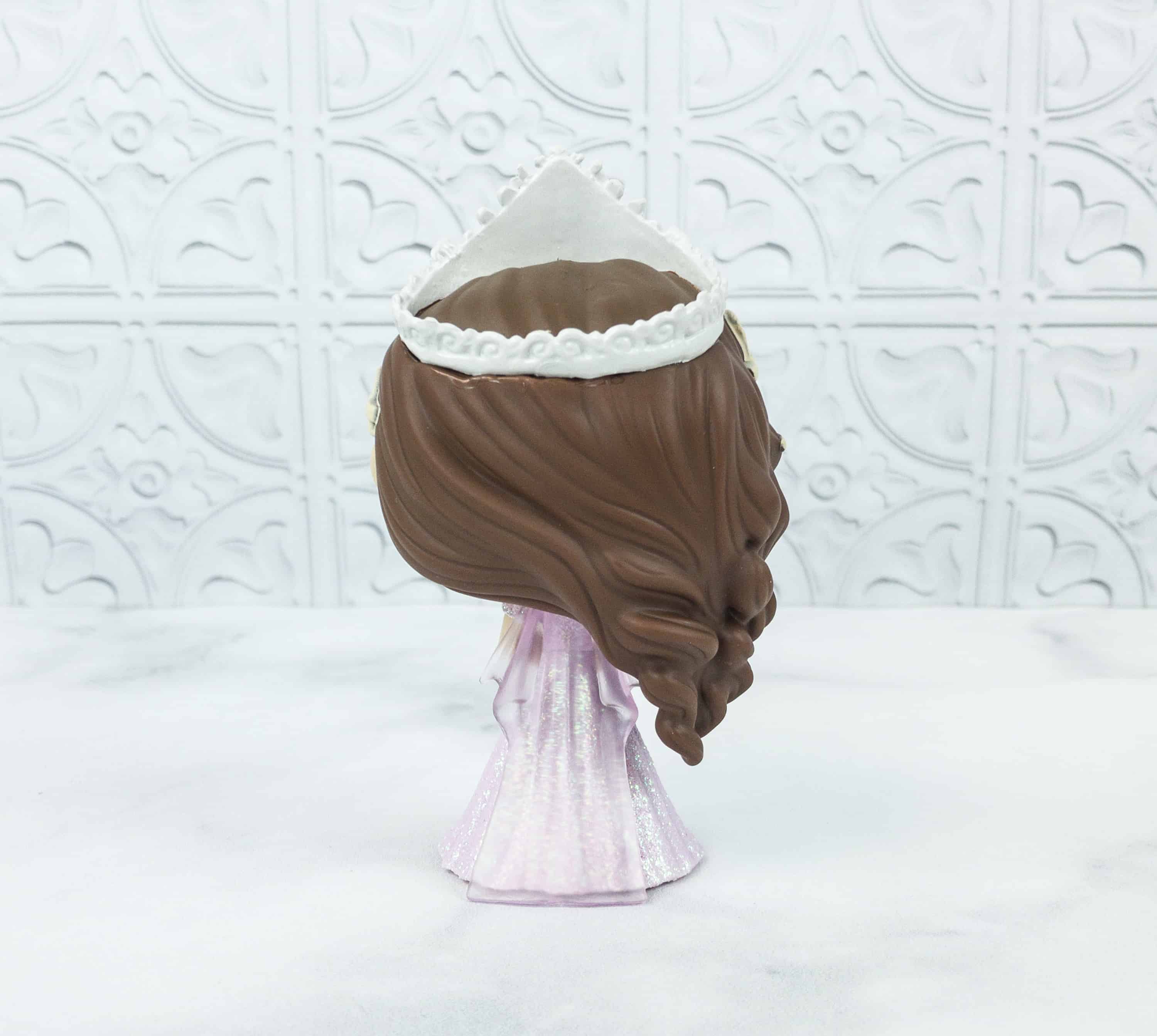 I think there's also a shiny cape at the back of the figure.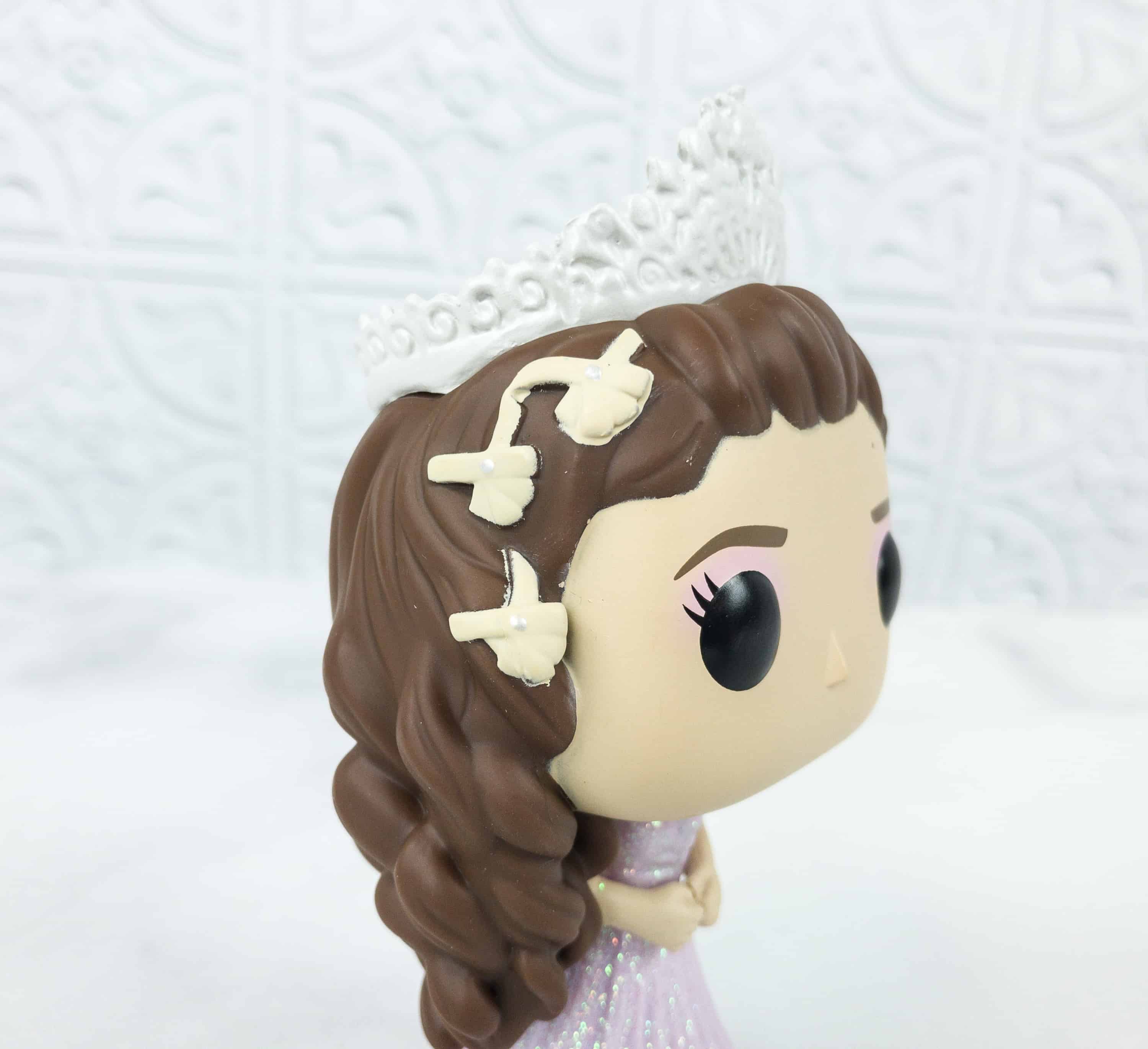 All of her curly hair was put on one side, and there are several adornments that go perfectly with her curls: the simple tiara and some hair clips. So gorgeous! Unfortunately the paint job on those is for the birds!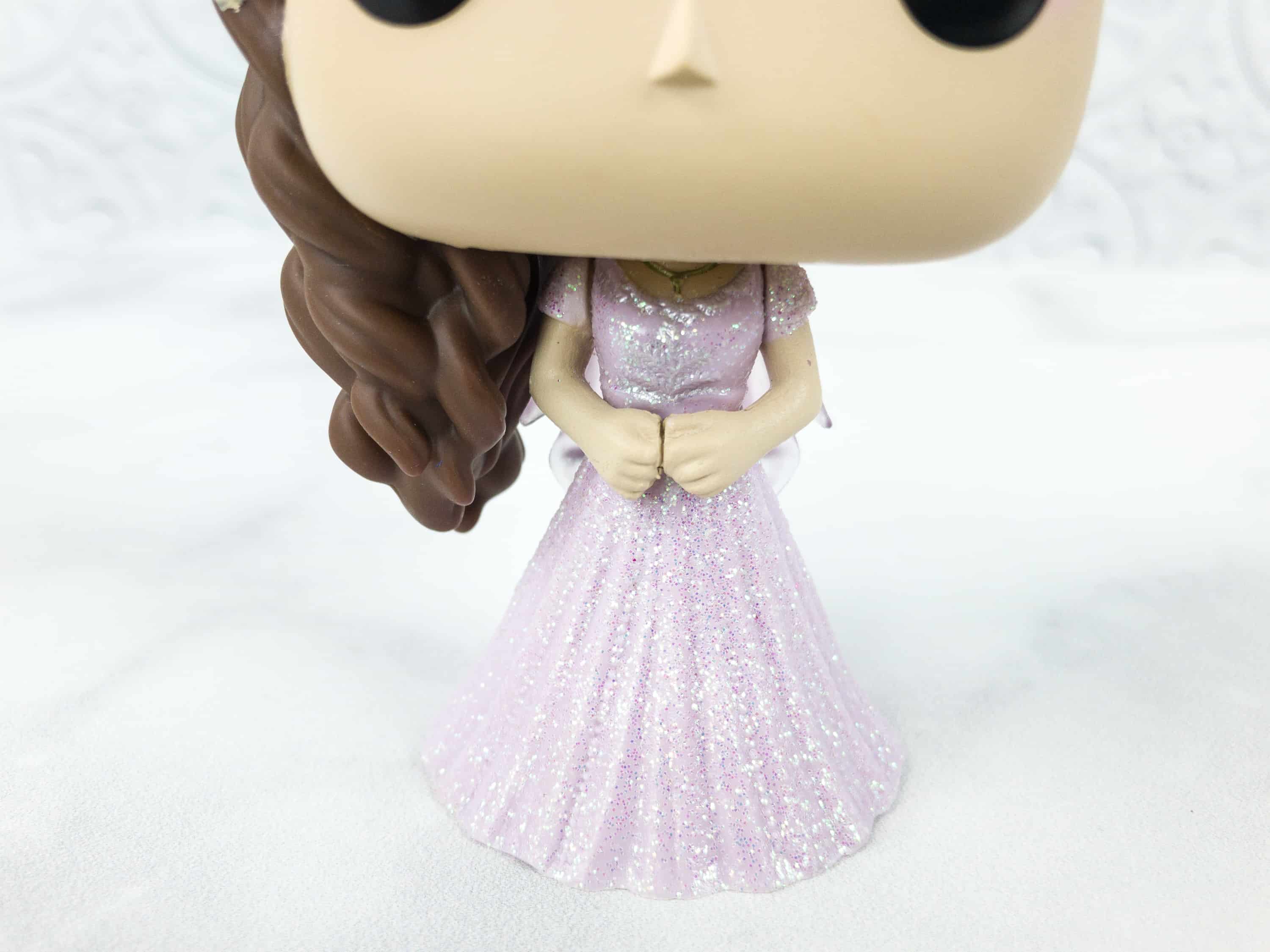 I really love her glittery gown! It really looks Christmas-y and simple yet elegant, fit for a beautiful princess.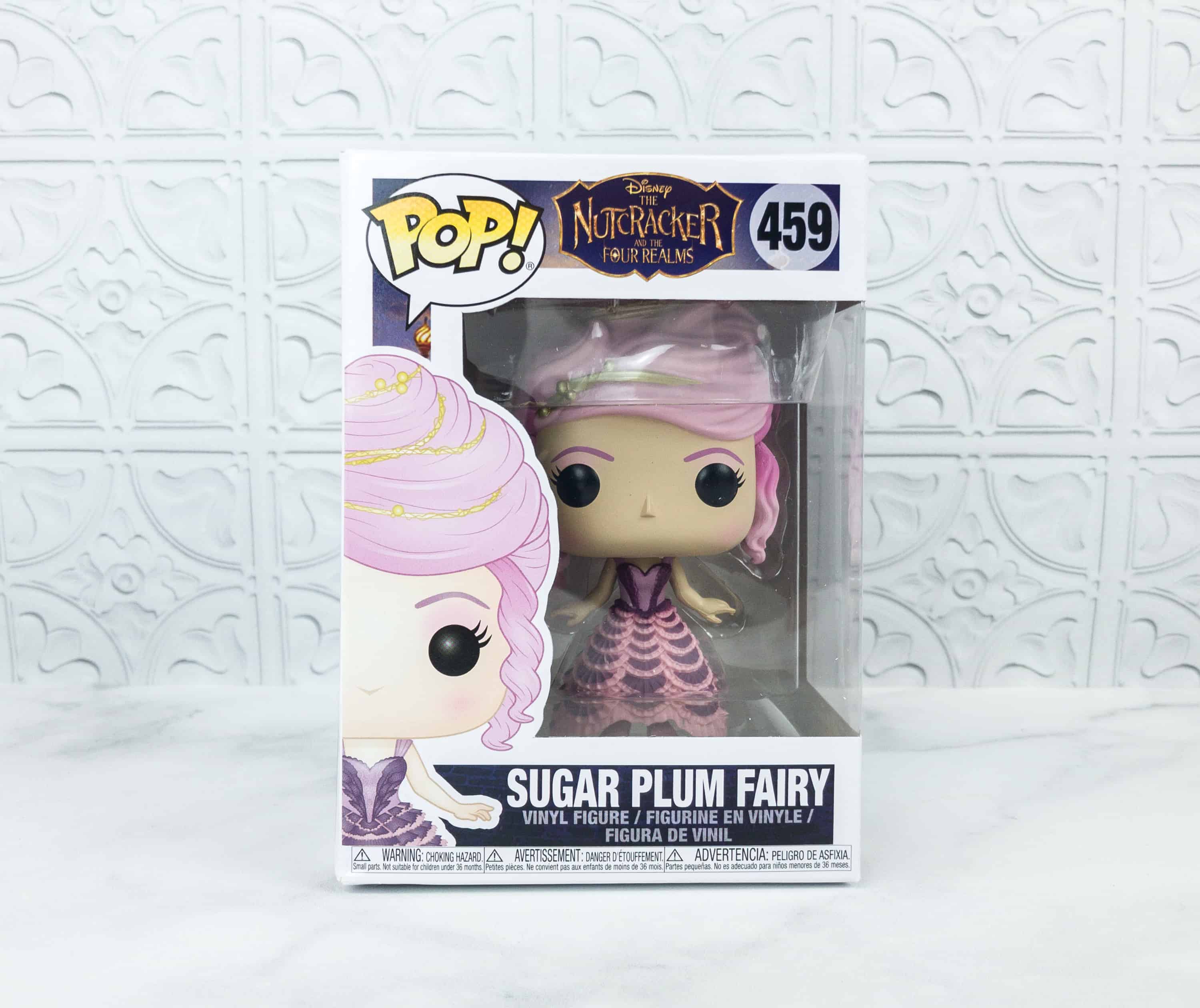 Pop! The Nutcracker #459 Sugar Plum Fairy Vinyl Figure ($14.99) Another one from the upcoming film is the Sugar Plum Fairy! Hmmm, I think I can do a Christmas decor at home themed with this movie!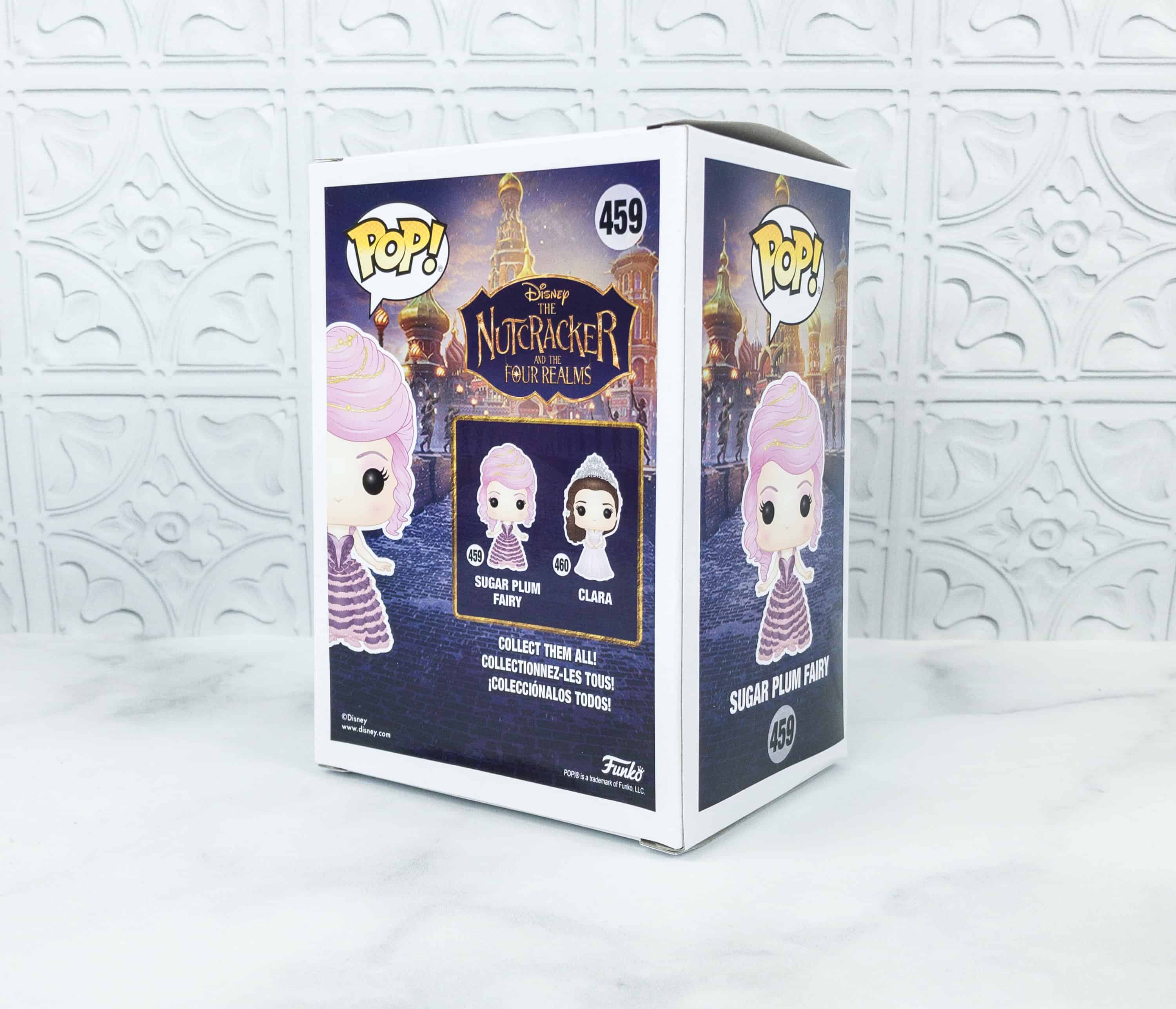 I already got Clara and the Sugar Plum Fairy! I think I'll need a Nutcracker POP! to go with these two and make a scene based from the story or the movie.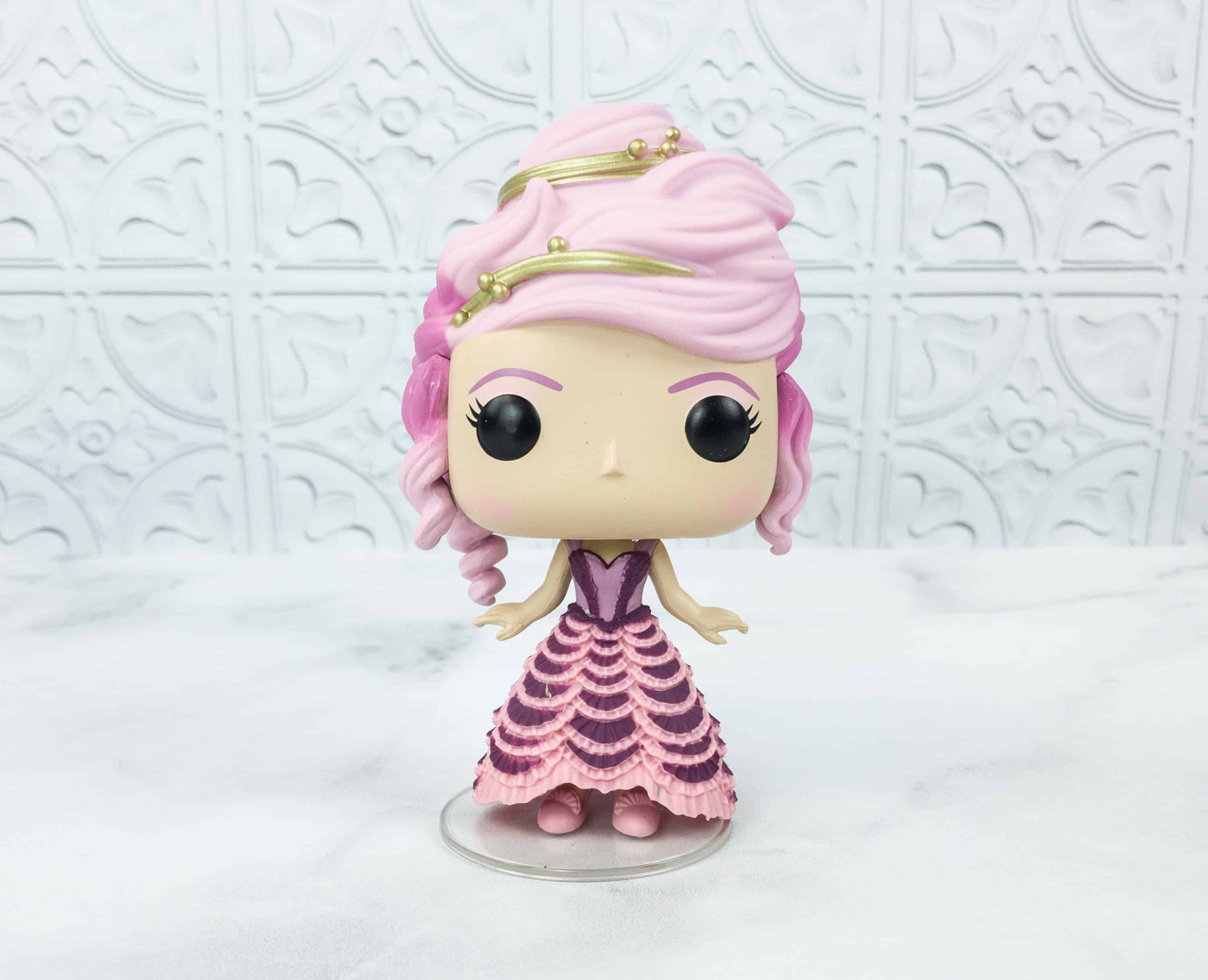 Compared to Clara, the Sugar Plum Fairy has a more exquisite dress with a layered skirt. I love the combination of pink and purple on her!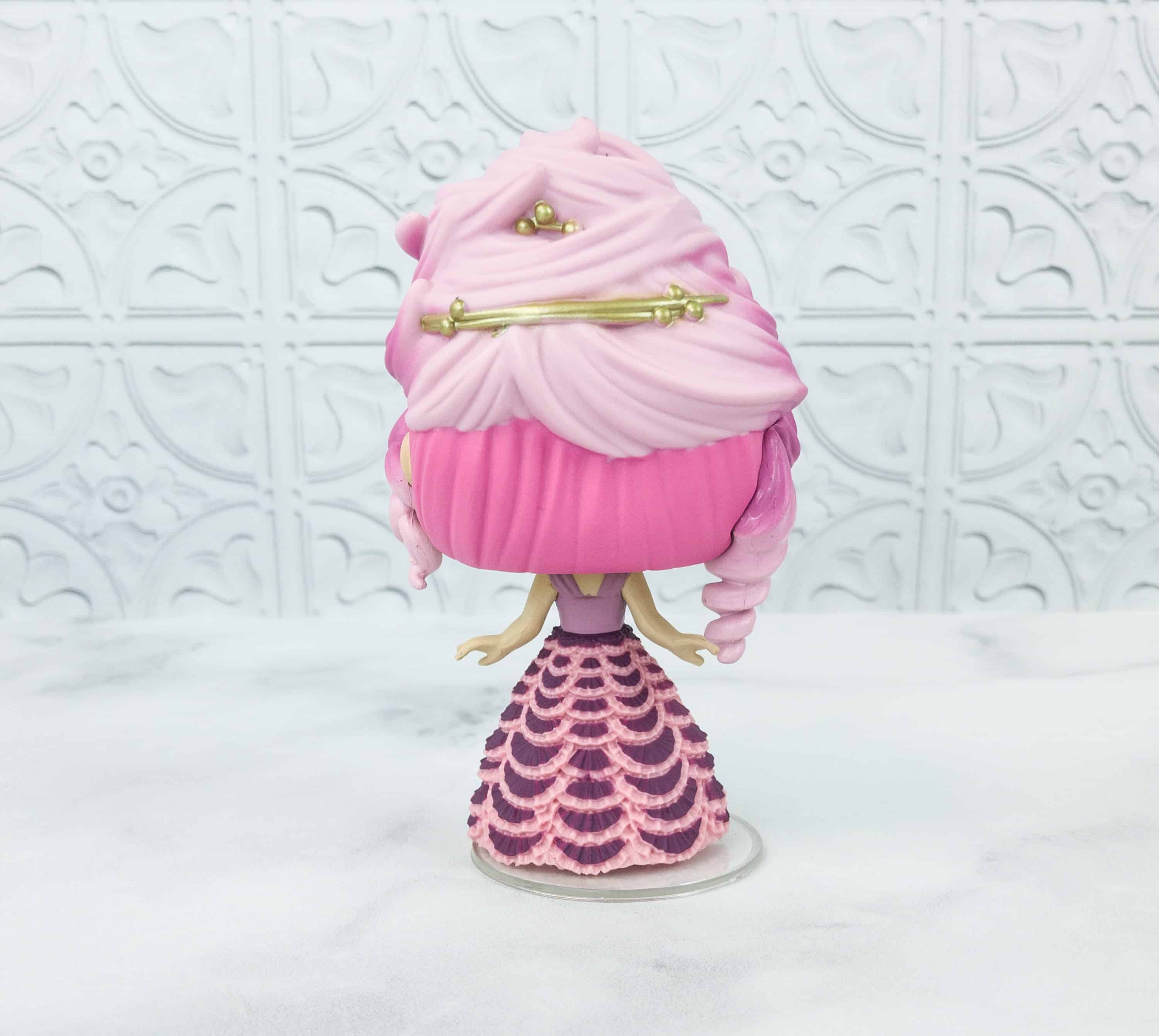 That pink hair looks sumptuous like candy. And with those adornments, it actually looked like a cupcake frosting!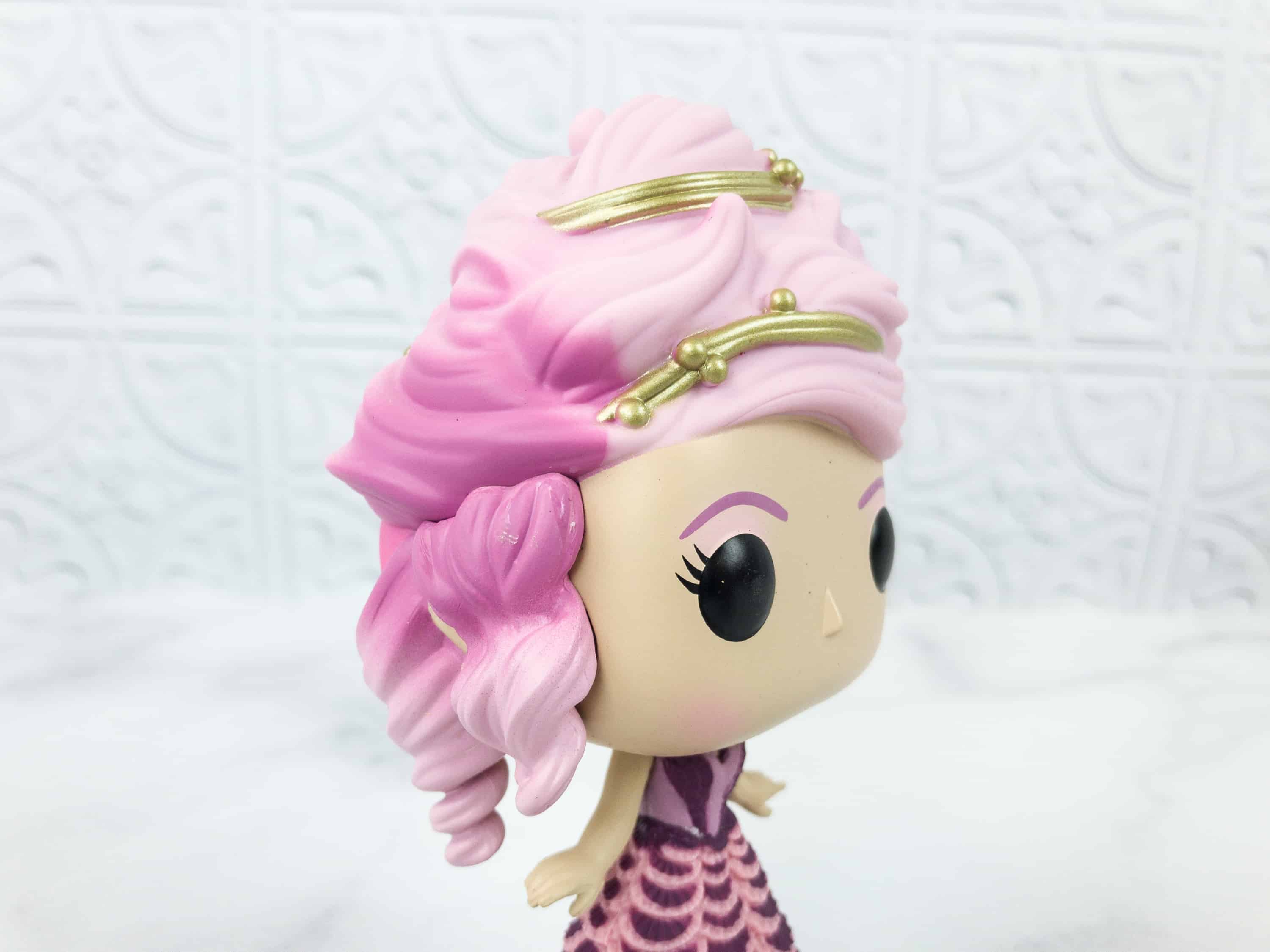 Like Clara, most of her curls also falls to one side. Look closely on her face, she also has pink shadows on her supposed-to-be lids!
Unlike the first two figures, the Sugar Plum Fairy stands on a clear stage and we can see her cute pink shoes.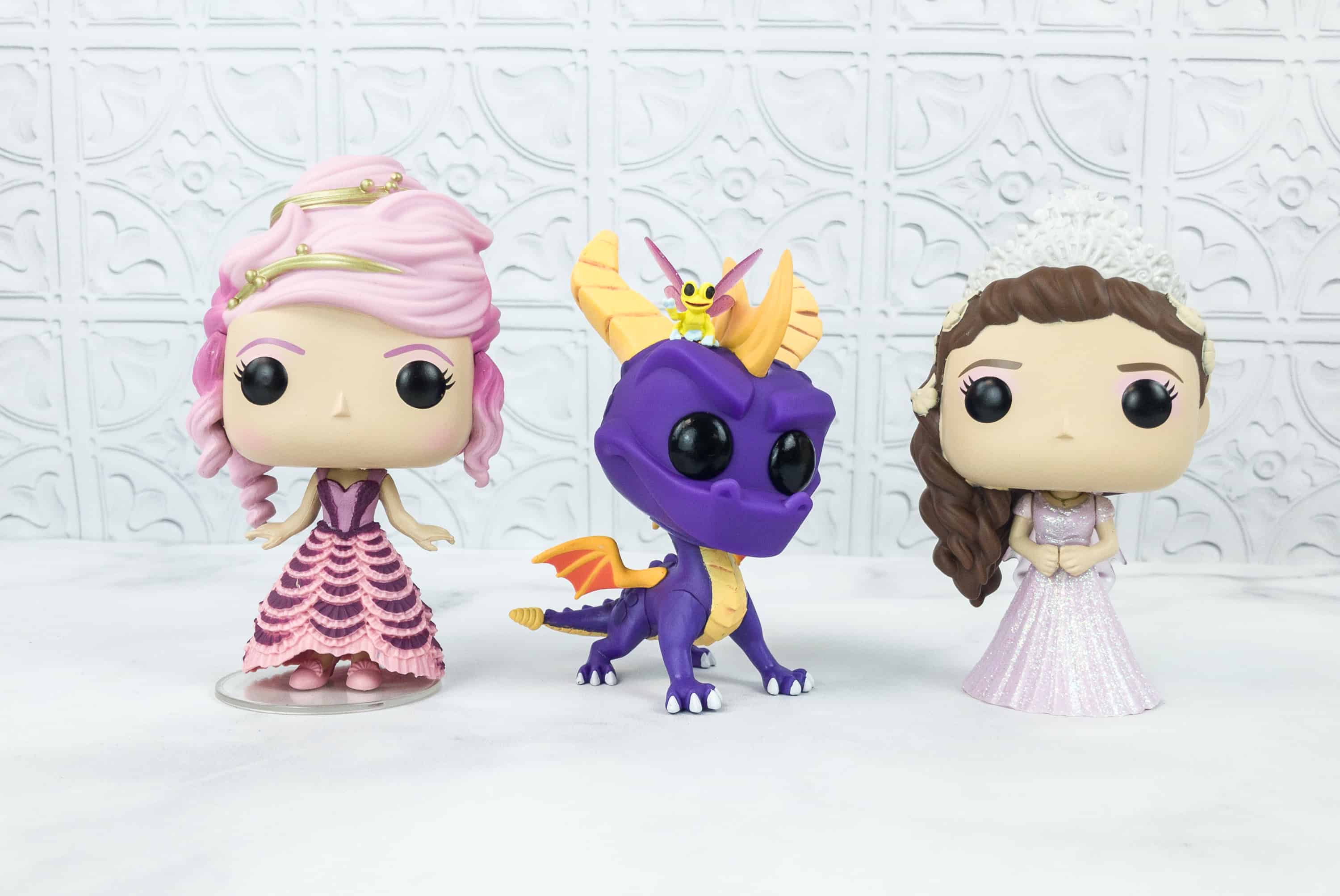 I don't know but the Dragon and his buddy in the middle look just right! All that was missing is a castle backdrop!
Receiving this box really felt like Christmas! With the inclusion of the Nutcracker film figures, I can say that these are early Holiday gifts too (too bad the kids were hovering while I unboxed!). The cute dragon from the game definitely belongs to this set, just imagine adding a castle backdrop behind these three gorgeous POP!s. Among the three, my favorite is the Sugar Plum Fairy, I just love those pink curls, and her dress is lovely too. Adding POP!s to our growing collection is so much easier by subscribing to this box, and getting dupes isn't really a bother as we can track and check what we're receiving!
Have you tried Pop In A Box?