Every so often we get a chance to review a brand that isn't a subscription box. Pixi Beauty reached out to us last year asking if we would be interested in reviewing some products, and being fans we said yes!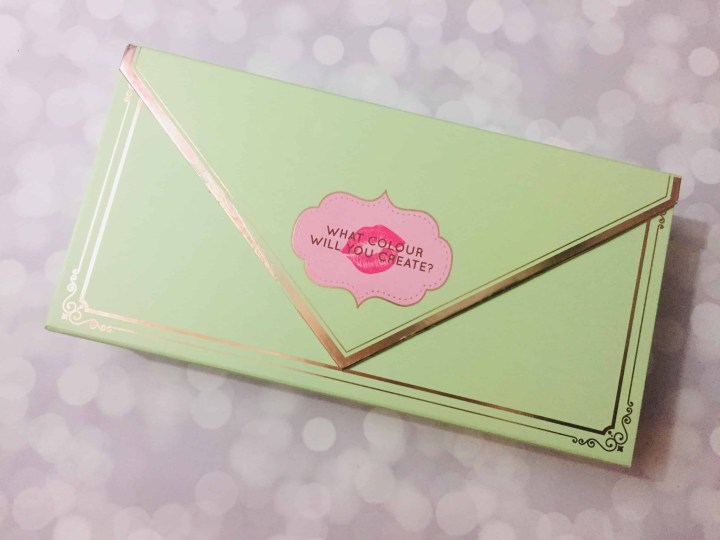 The envelope flap asks "What colour will you create?"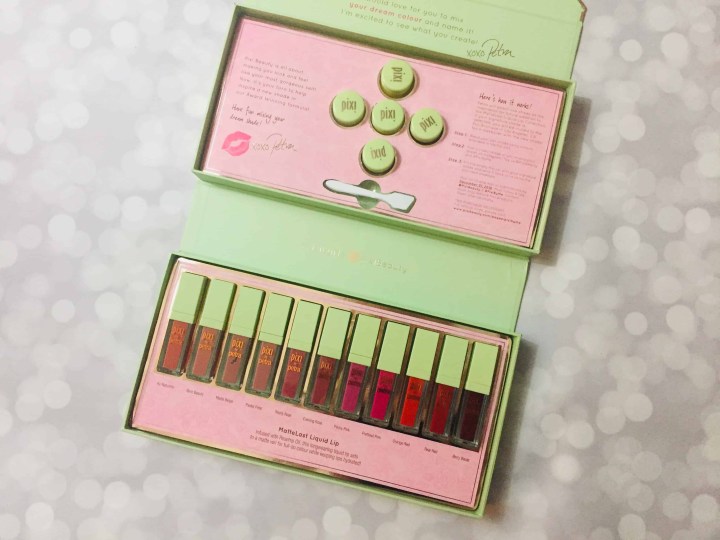 The PixiByMe collection includes six new shades of their MatteLast liquid lip, which I previously received and reviewed.
Everything arrives safe and sound thanks to foam packaging.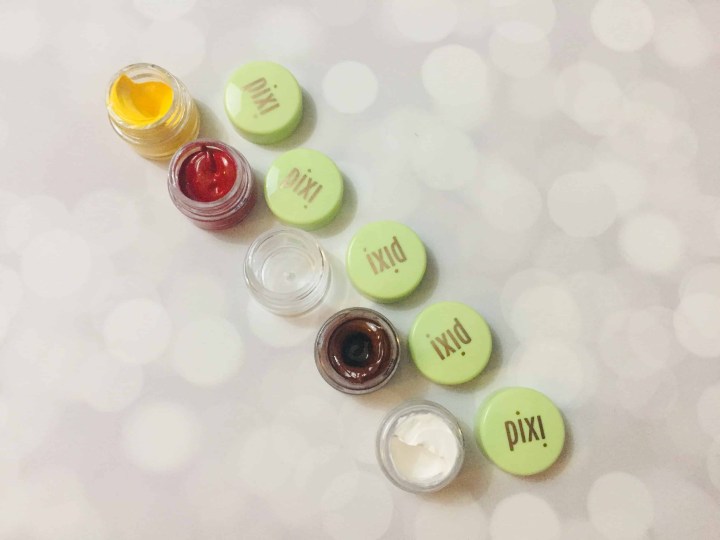 The top section includes five pots of different shades of the lip colour, including yellow, red, white, and brown, as well as an empty jar and a plastic spatula. This is part of their #PixiByMe contest where you can mix your own custom shade and send it in to possibly have it inspire a new shade!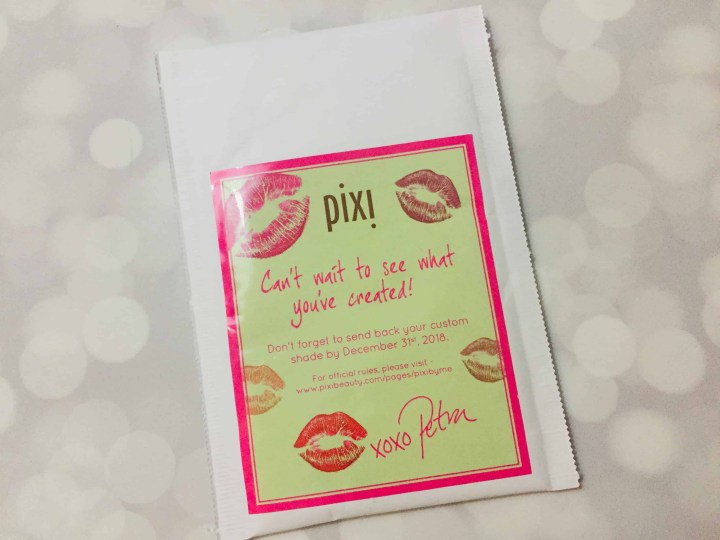 They include a bubble mailer (no postage) with info on where to get full contest rules. It's open worldwide! The prize includes a trip to LA to have a Pixi makeover featuring your custom shade!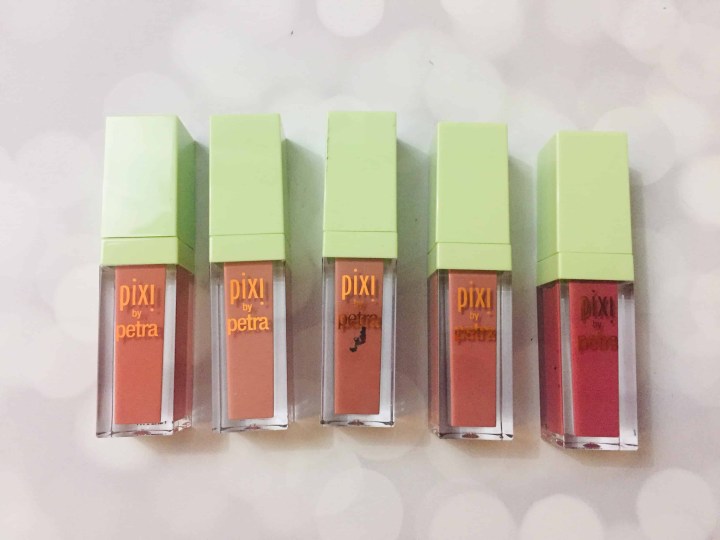 Here are the neutrals. I've swatched most of these in my previous review. Bare Beige (second from left) is the only new neutral.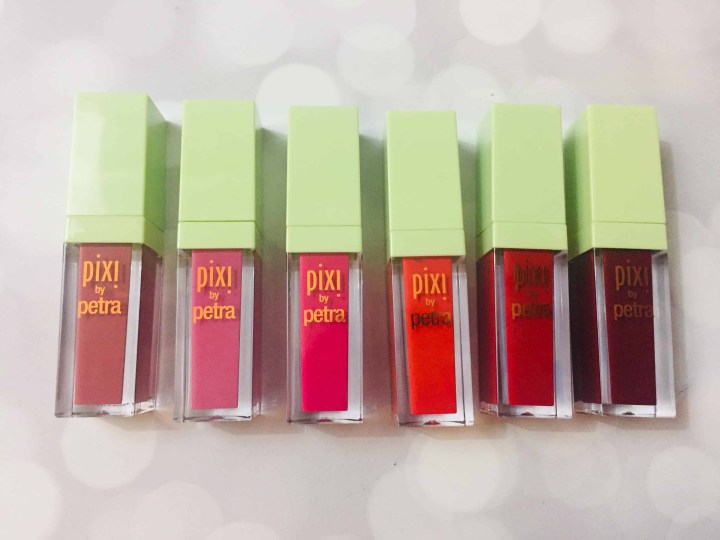 And here are the bolder shades! Evening Rose (far left) is from the original collection and the other five are new.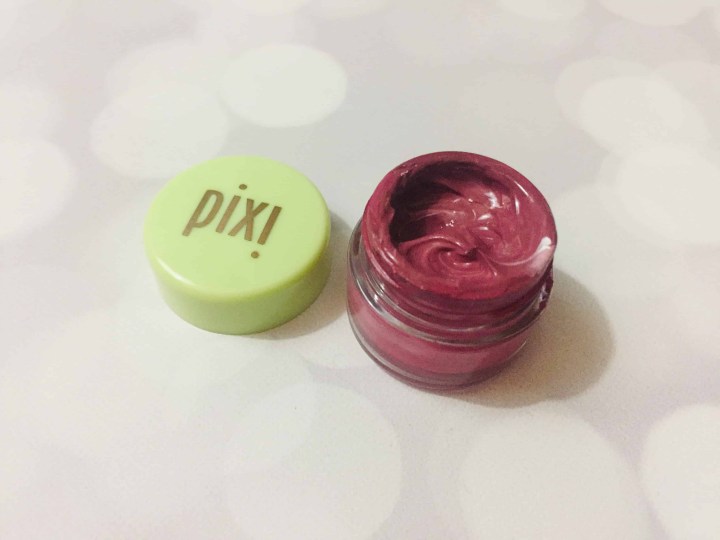 And here's my creation! I found it a bit hard to create shades that were different from what already existed. I wish they had included black and blue as mixers. I wanted a much lighter purple but quickly ran out of white.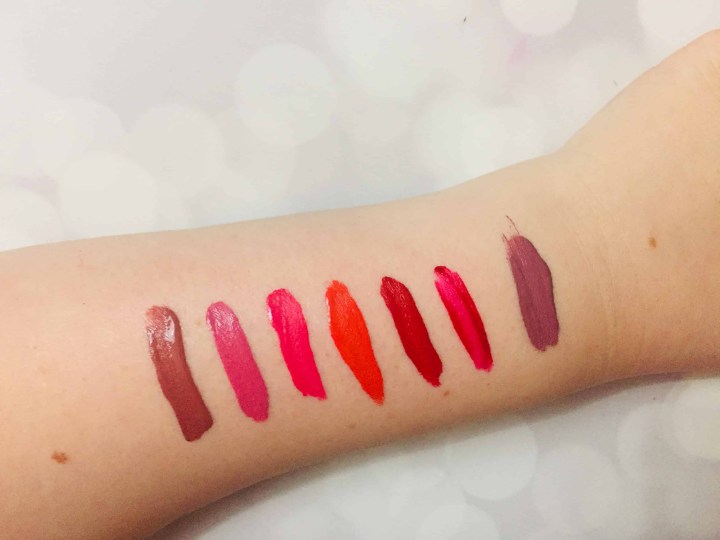 Swatches of the bolder colours along with my purple creation. I was disappointed that the dark red that looked vampy in the tube was a rather vibrant fuschia red once applied.
I had a lot of fun with trying the new colours and making my own. I'm really happy they have expanded the collection to include more bright and varied colours, and I hope that they work to make even more! The formula of these lipsticks is truly amazing; I shared a few duplicates I already had with my friends at work, and they couldn't stop telling me how incredible they felt to apply and wear.