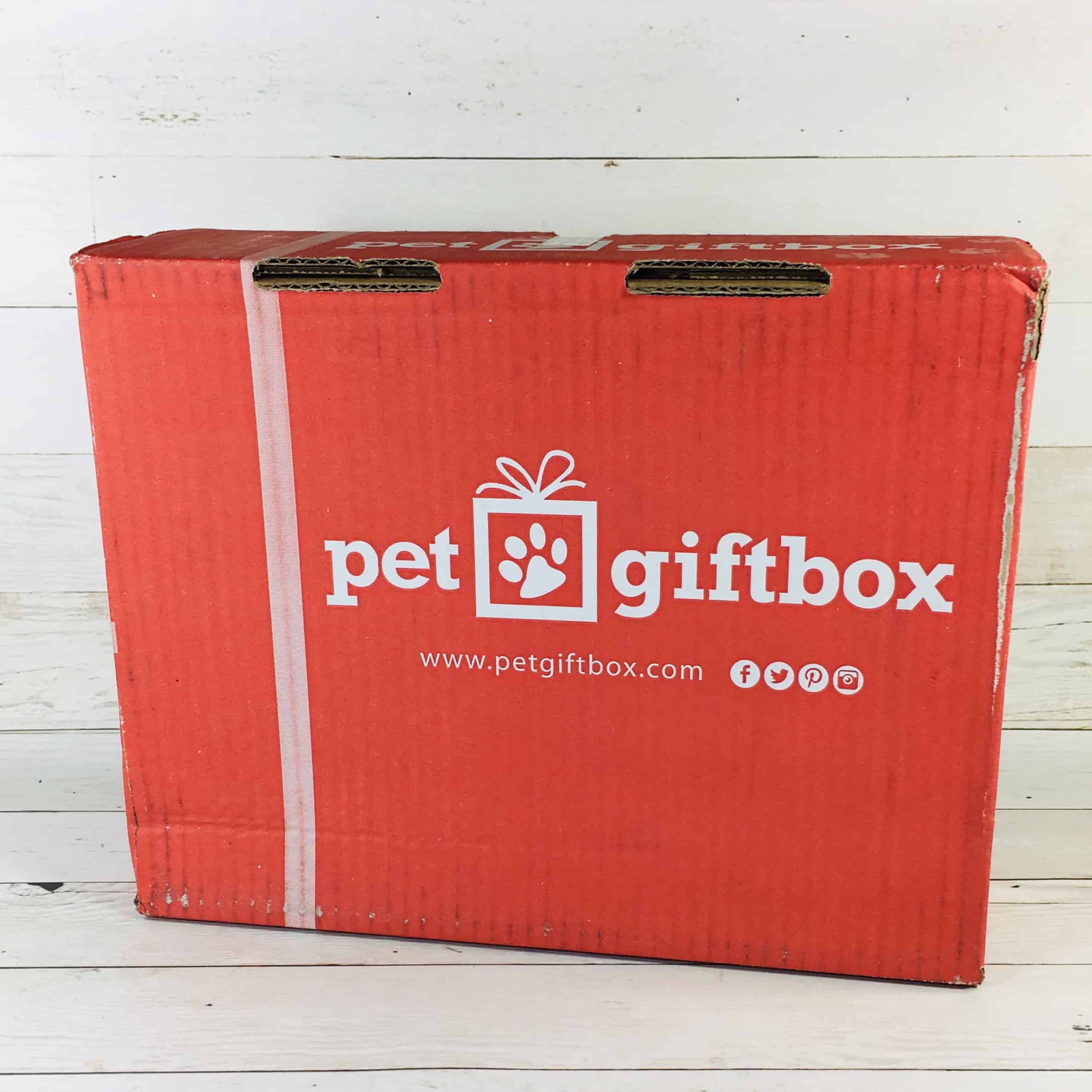 PetGiftBox is a monthly subscription box for dogs or cats. A selection of toys, treats, chews, and accessories are included based on your pet's size. With each purchase you can earn points to redeem for free boxes and other great goodies. Plus, PetGiftBox donates to various charities and you can designate the one you would like them to support. PetGiftBox costs $29.99 for a monthly subscription, but the price drops for longer subscriptions, as low as $24.99 a month for 12 months. You can also change your subscription every month – maybe you would prefer a MomGiftBox or perhaps you have a dog that needs a box next time around.
DEAL: Save 50% on your first box! Use coupon code HELLOSUB50.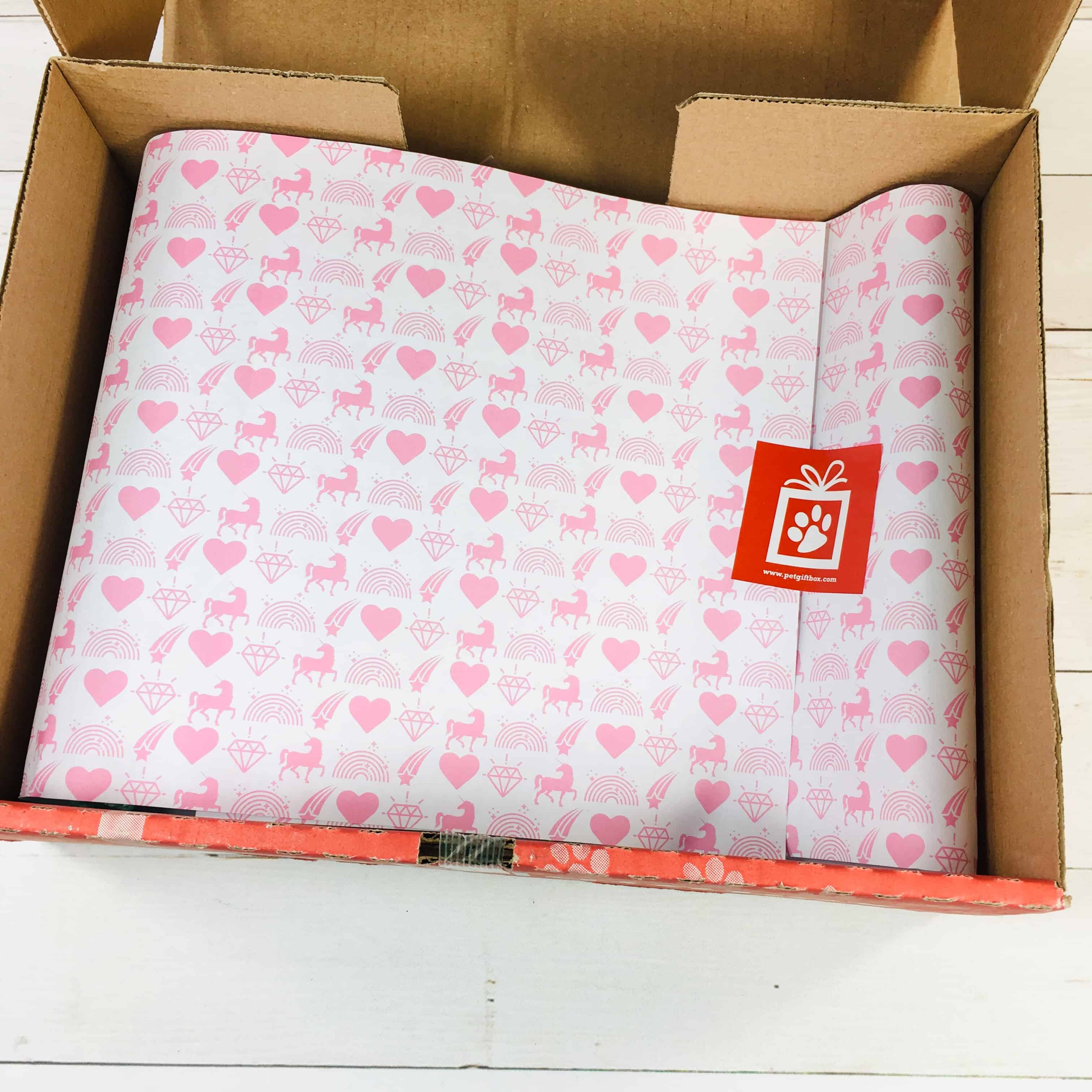 I think it's cute that PetGiftBox uses themed paper to wrap the items!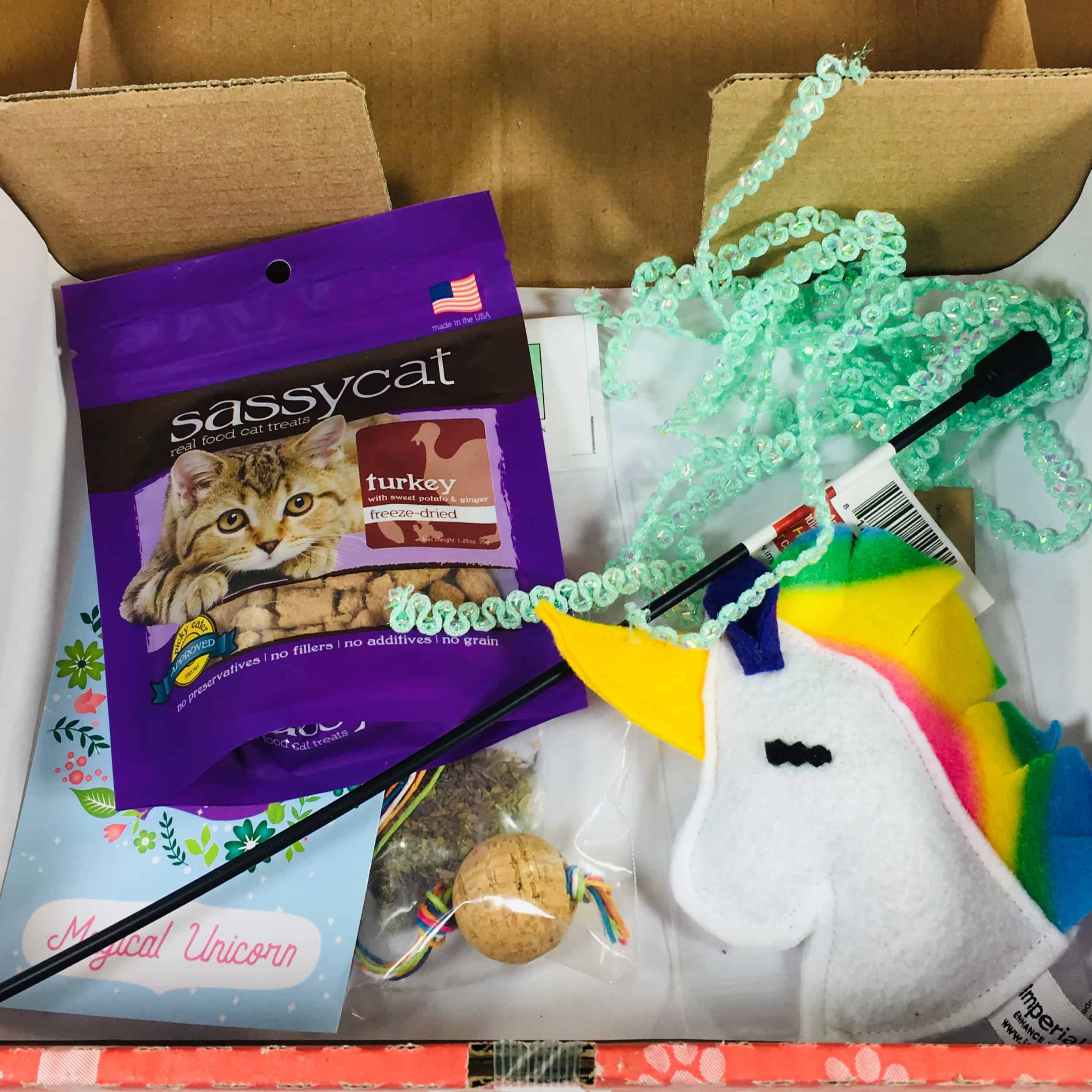 Yay, unicorns and glitter!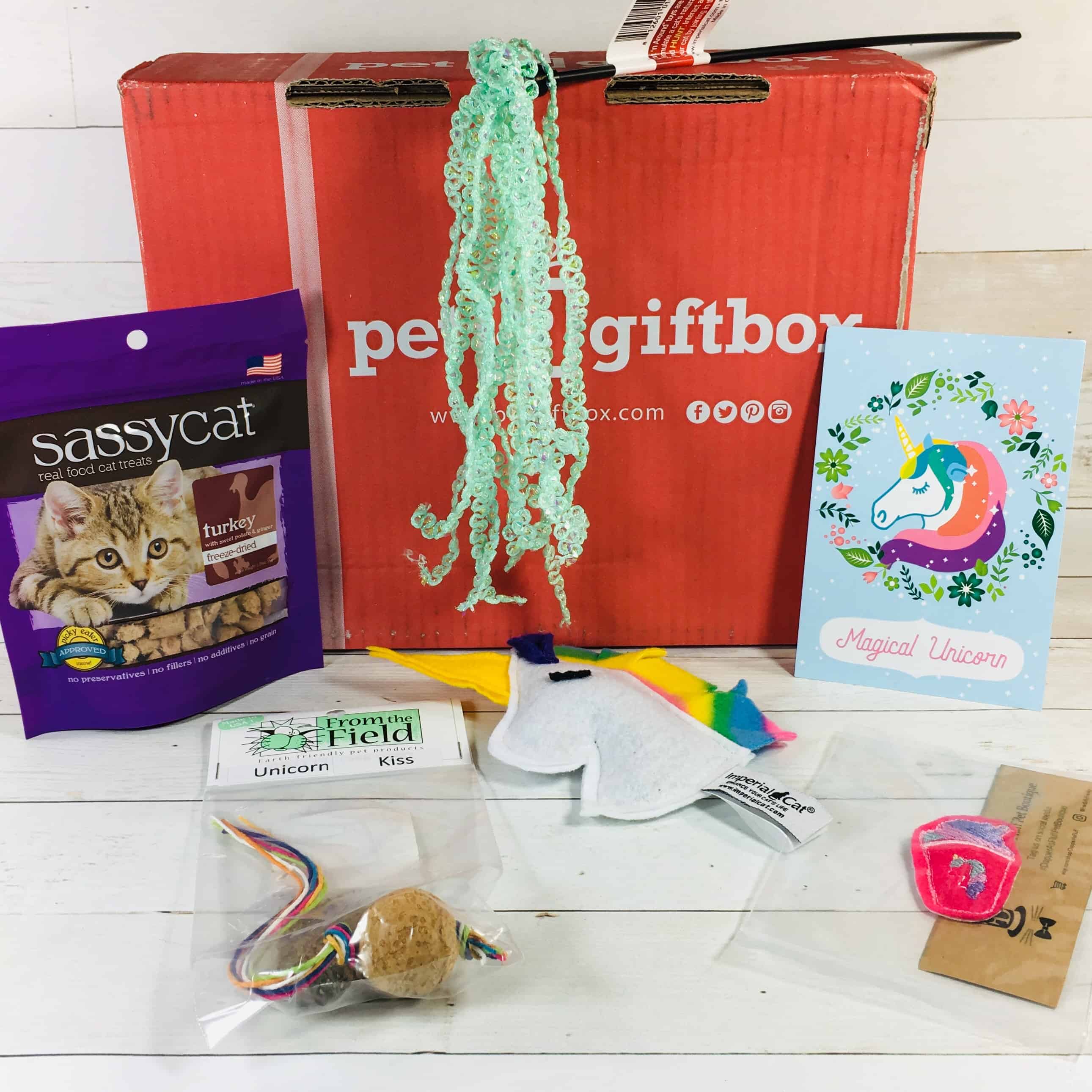 All the items in my September PetGiftBox!
My cats are pretty happy with just the box but they also love the stuff that's inside.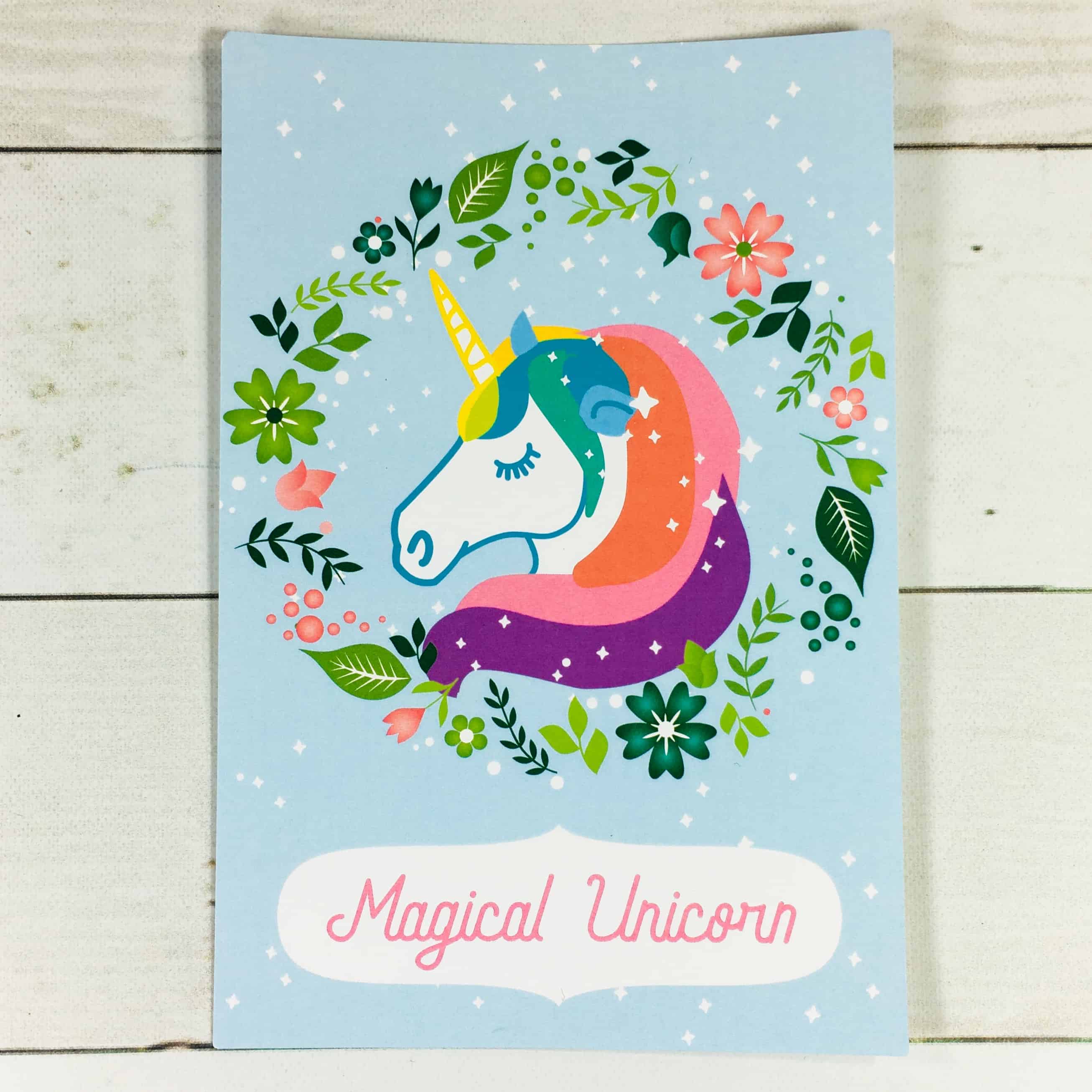 September's box theme was Magical Unicorn!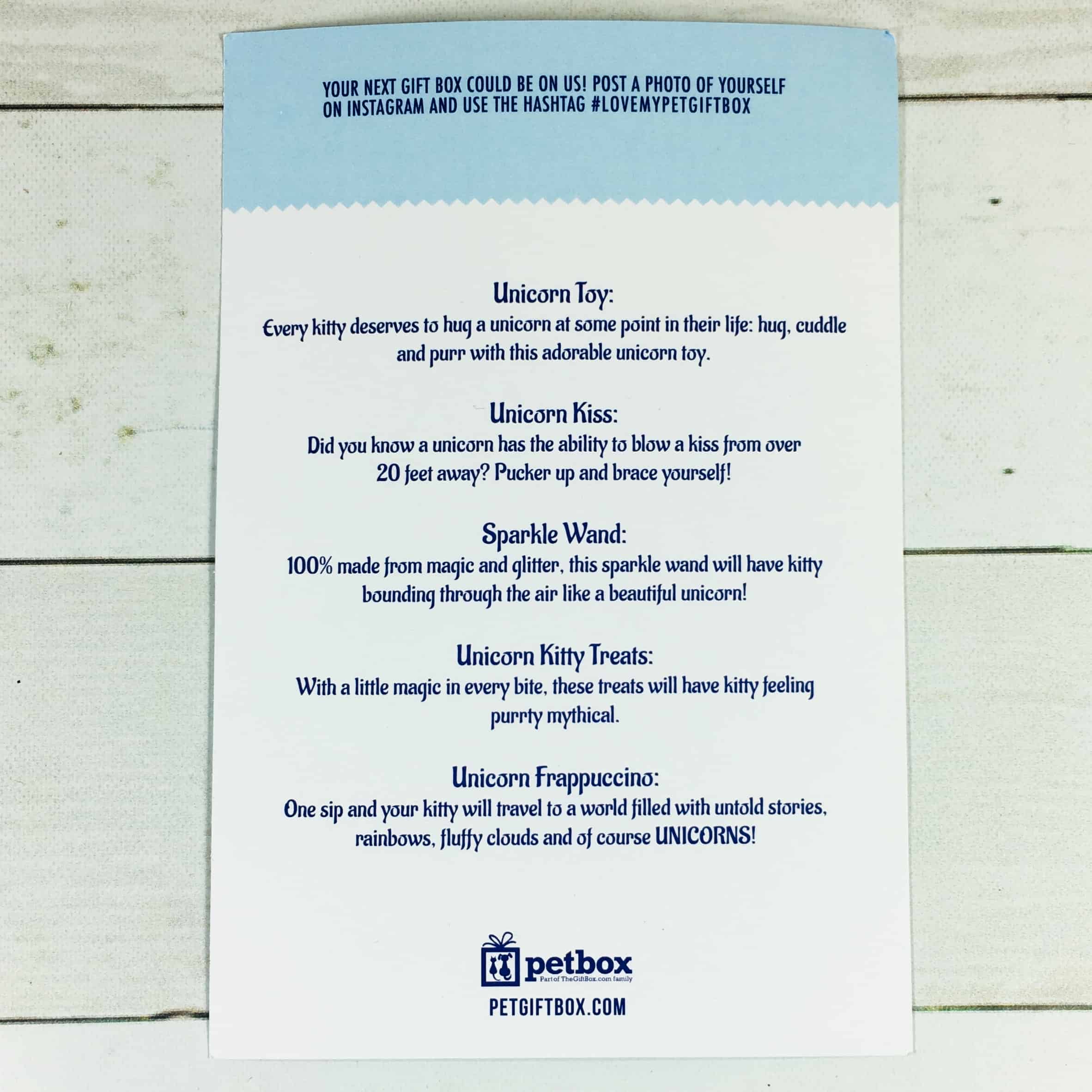 There was some brief info on each item at the back of the card.
Cat'n Around Glitter Wand ($7.40) I have yet to see a unicorn in real life but I think their manes and tails might look something like this wand!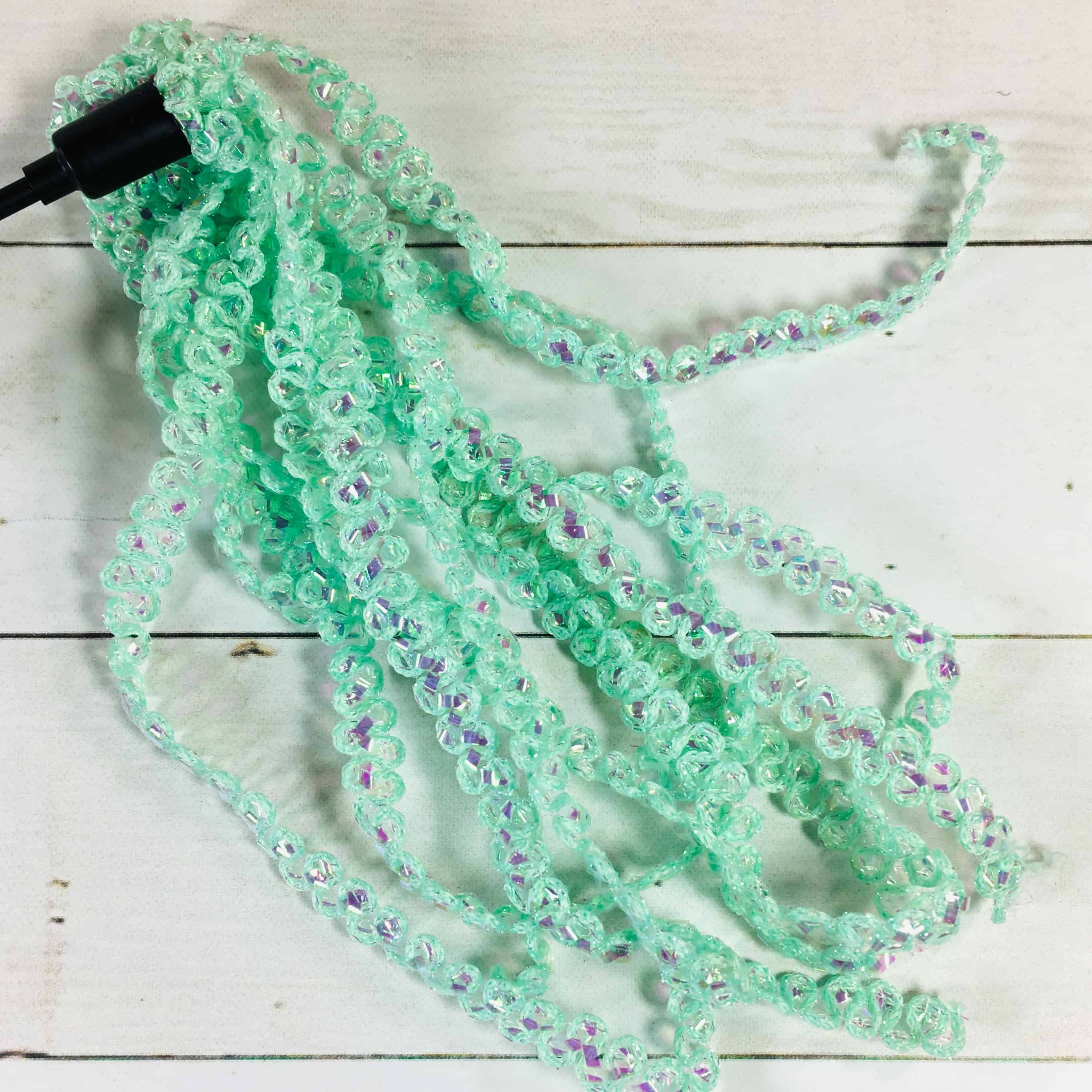 My cats are into wand toys so we're always happy to find one in our box.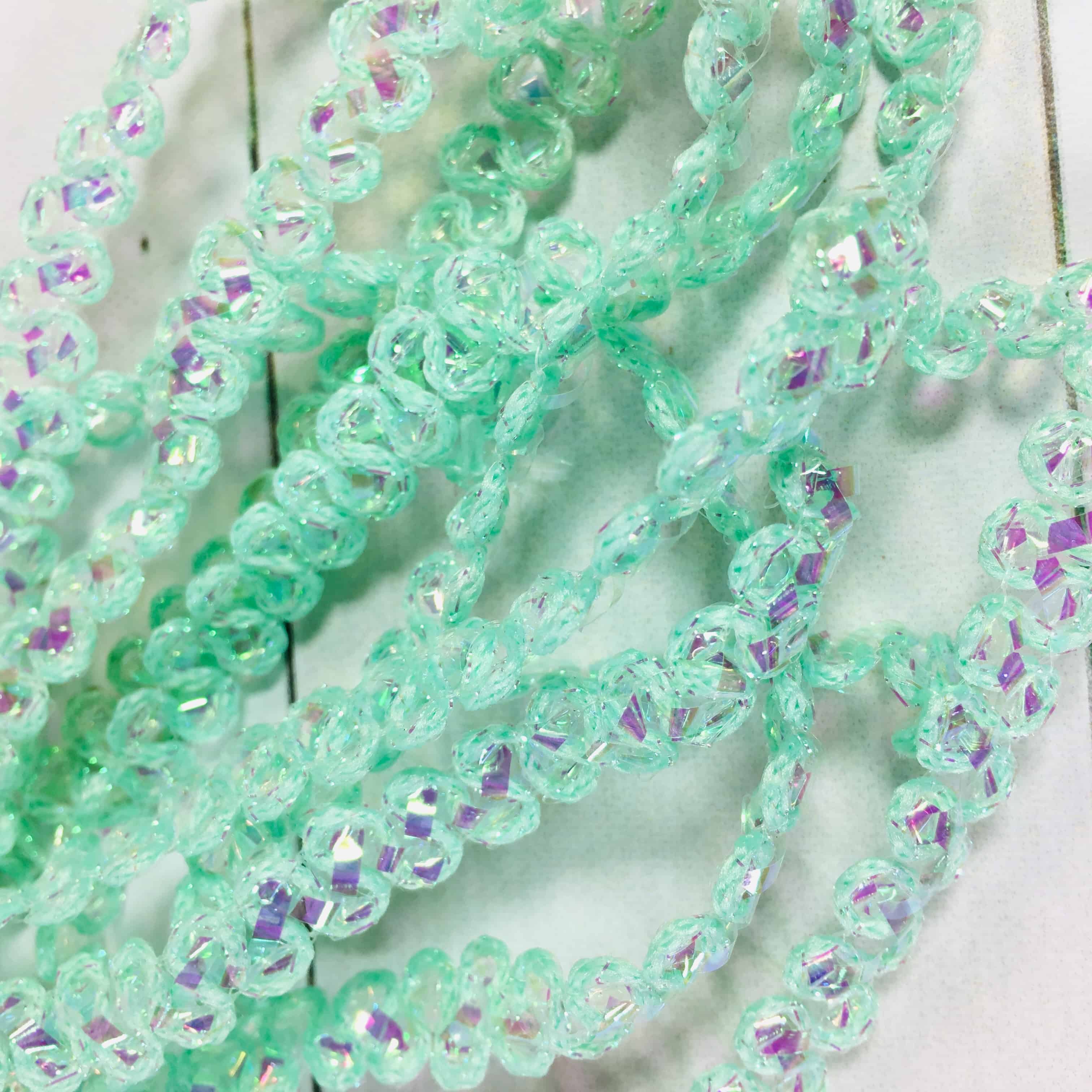 The main color is sea foam green and there is iridescent ribbon woven through its strands.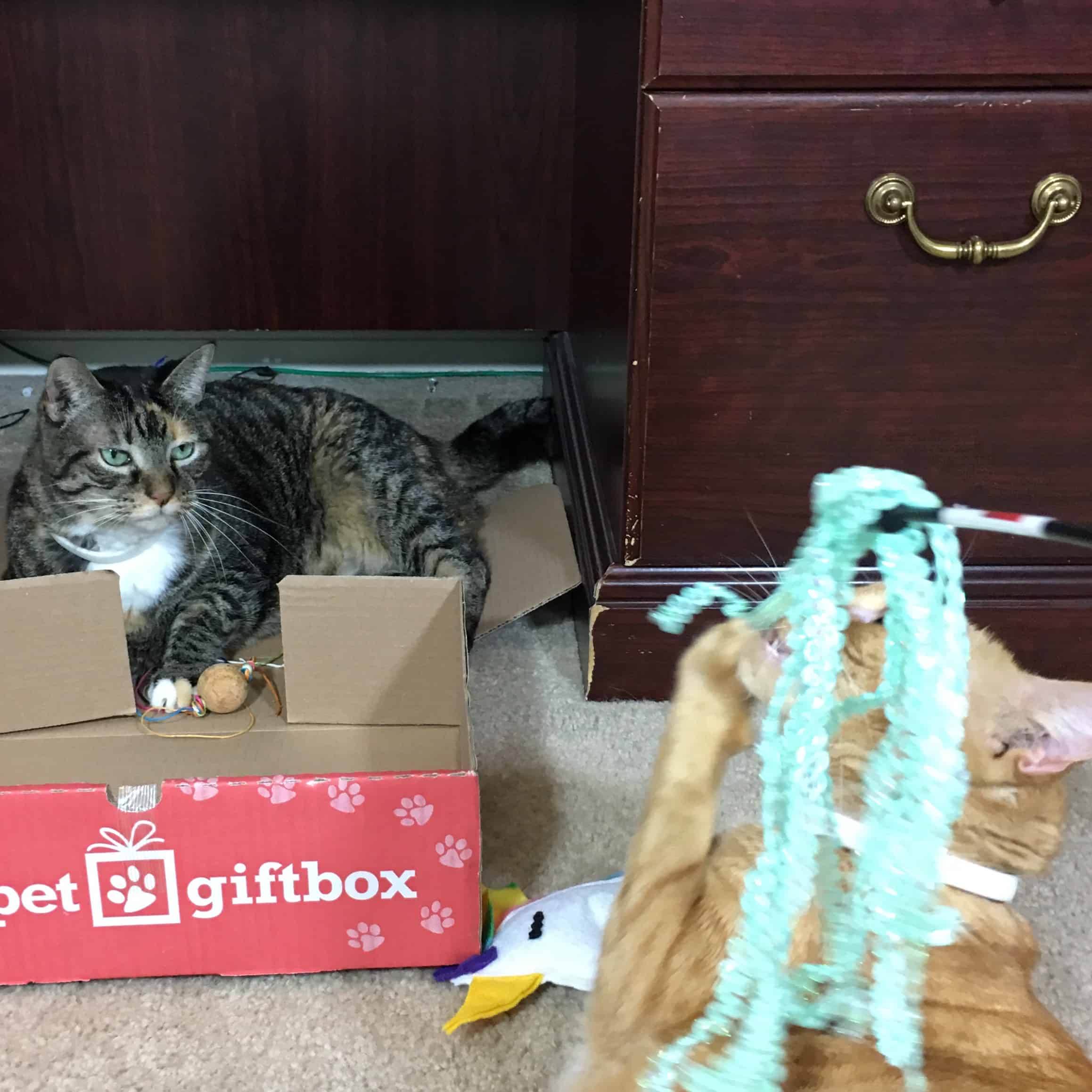 Sunny had a blast while Zoey watched the fun.
Don't worry, she got her turn too!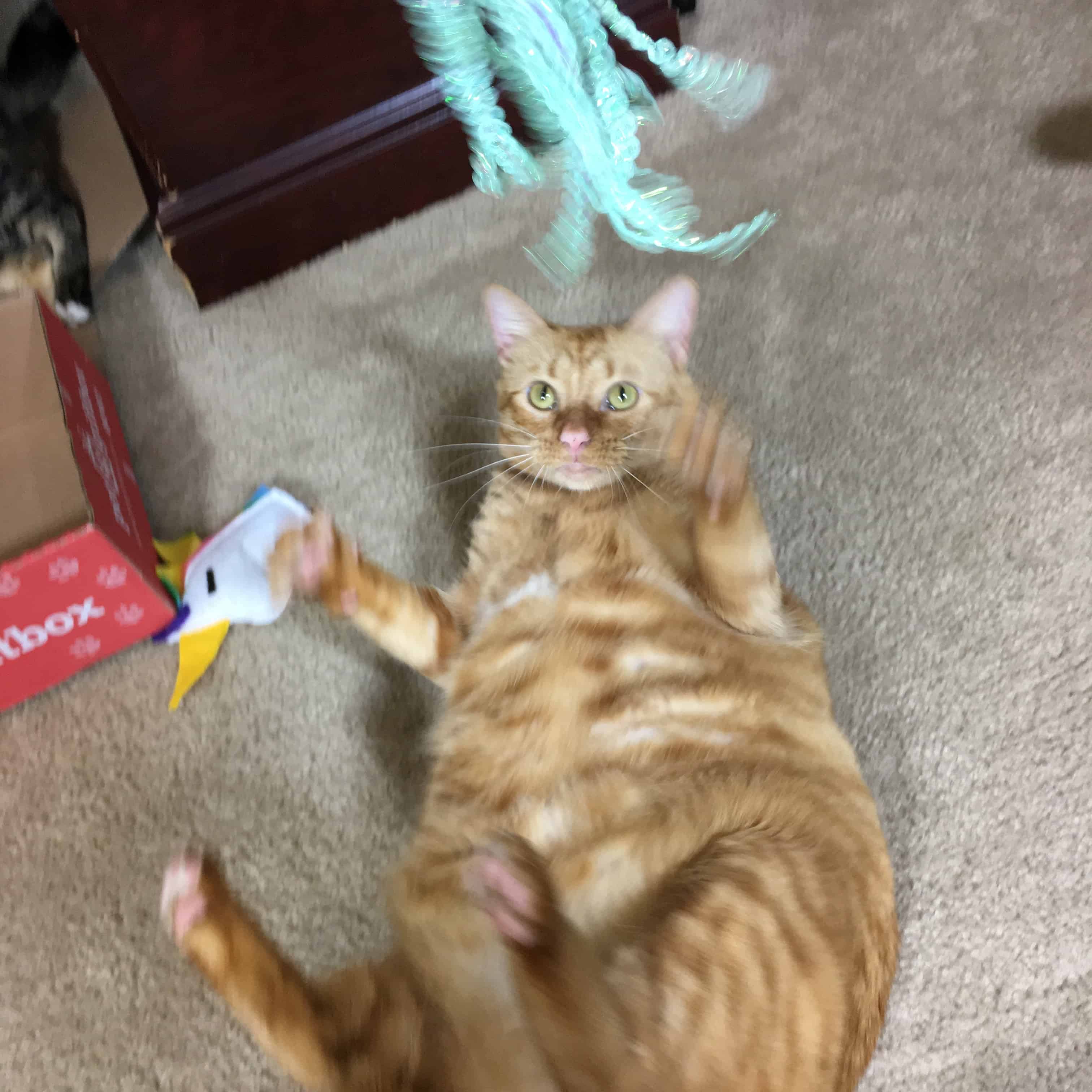 I know this picture is blurry but look at Sunny's eyes, she was so focused on her toy!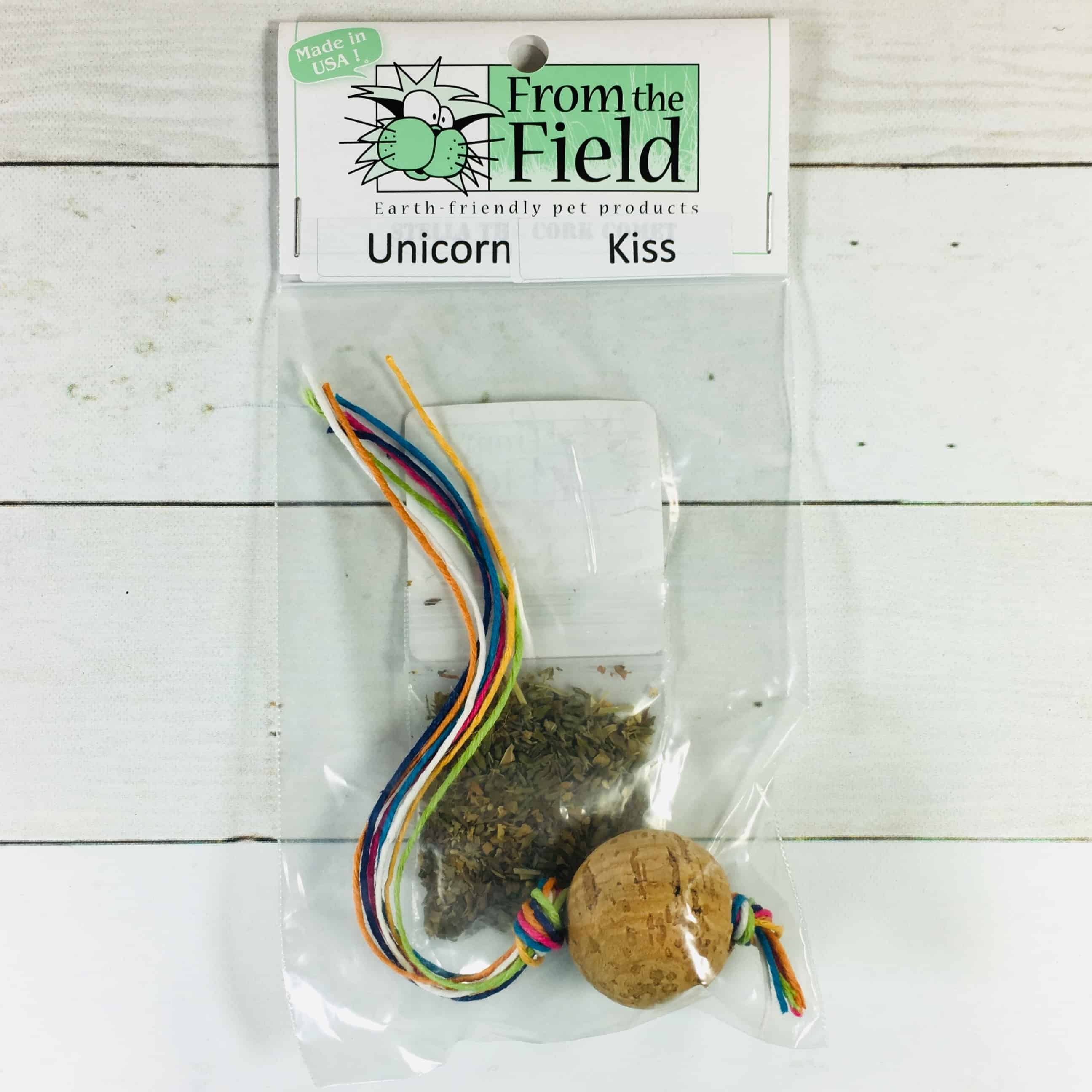 Technically this is From The Field Stella the Cork Comet Cat Toy ($7.83) but it was given a new name for this box – Unicorn Kiss!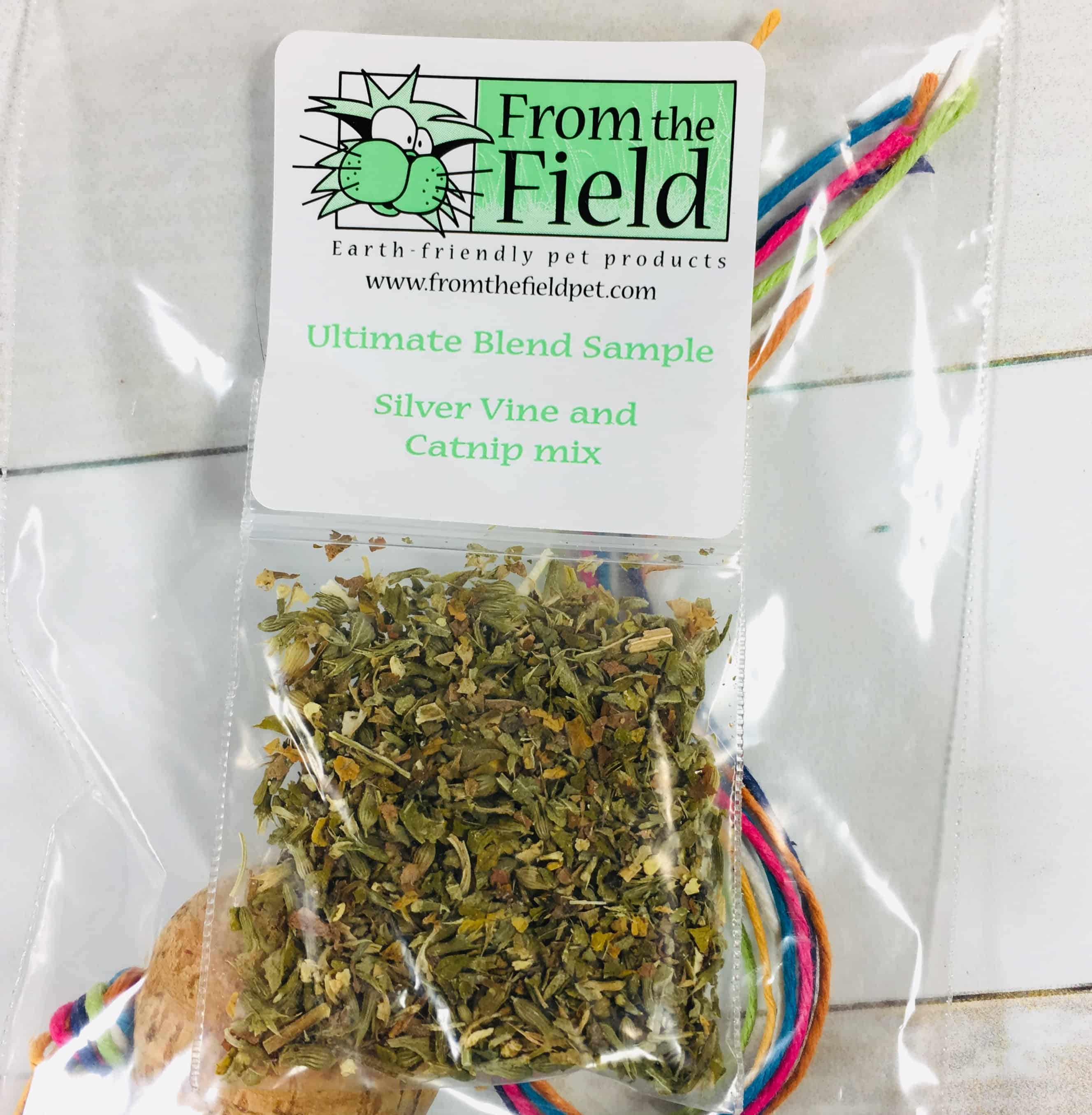 It came with a bonus on the back, a sample of From The Field Silver Vine and Catnip Mix. The blend is supposed to drive kitties crazy.
The cork toy has hemp threads on it and I have watched Zoey carry it around the house since it is easy for her to pick up and throw or even carry in her mouth.
This was Zoey's favorite item this month!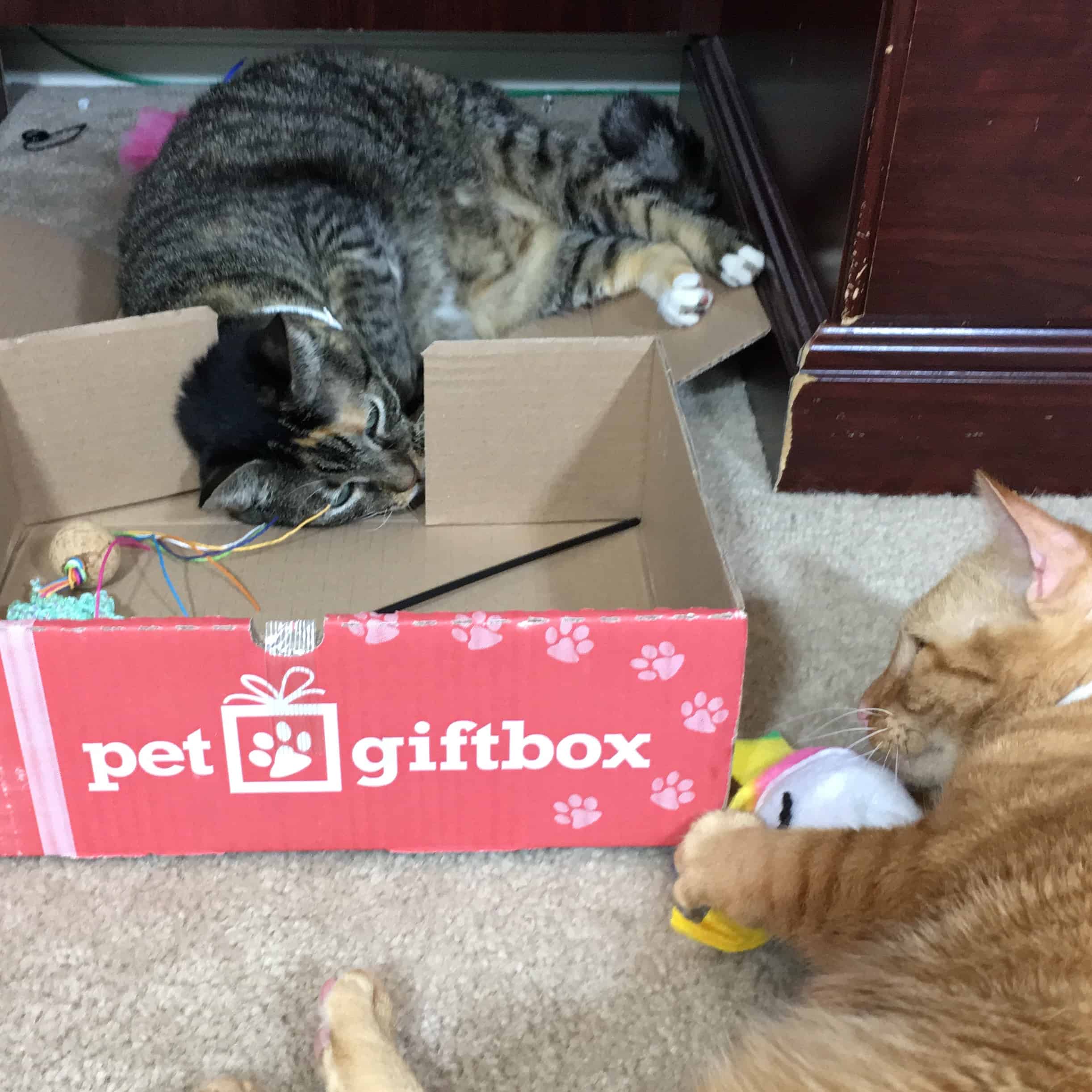 I think the box helps toys slide around easily and so both of my cats will play with the box until it gets tossed.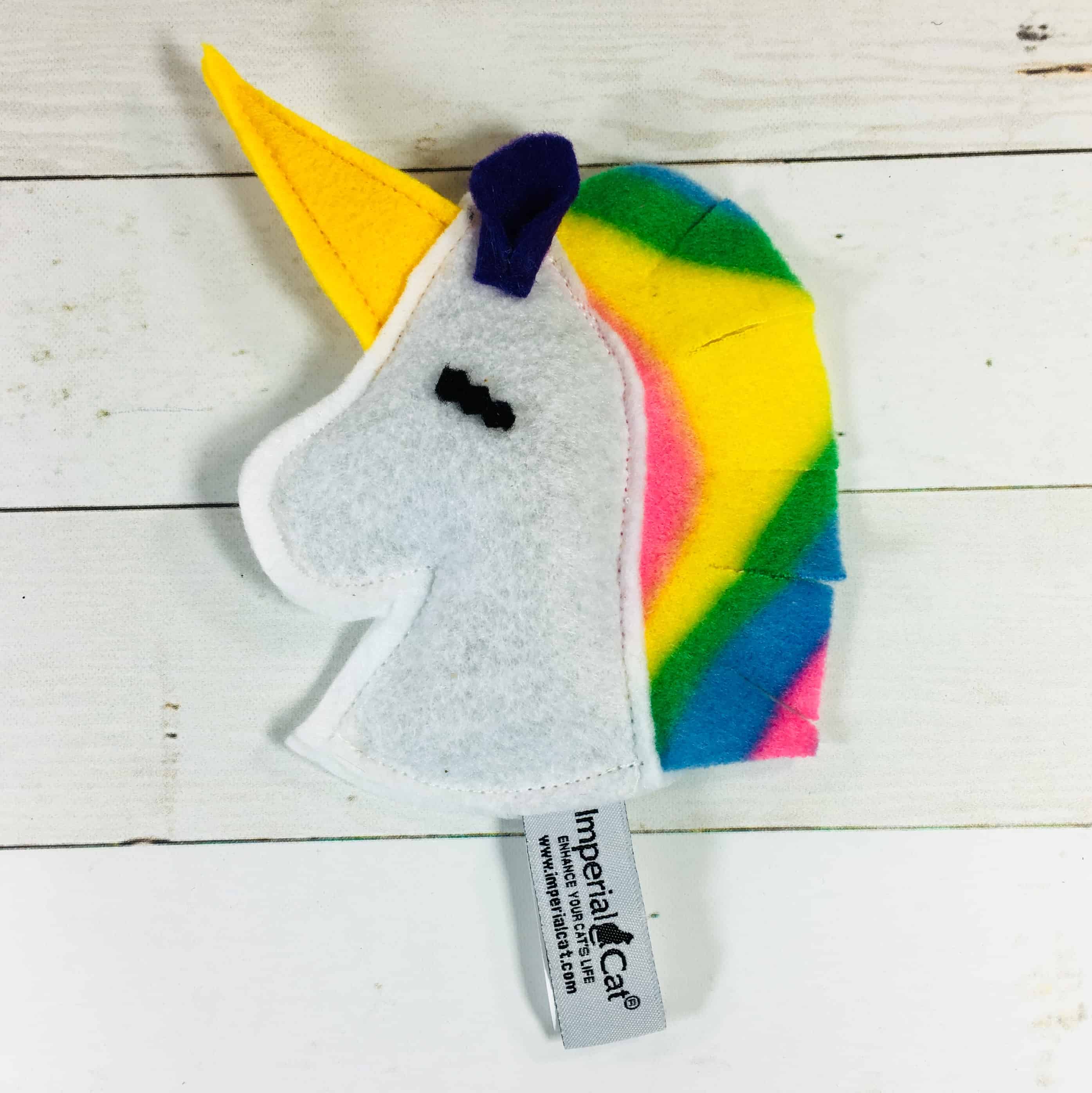 Cat'n Around Unicorn Catnip Toy ($6.95) A full-on unicorn head was in the box, filled with catnip and ready to go.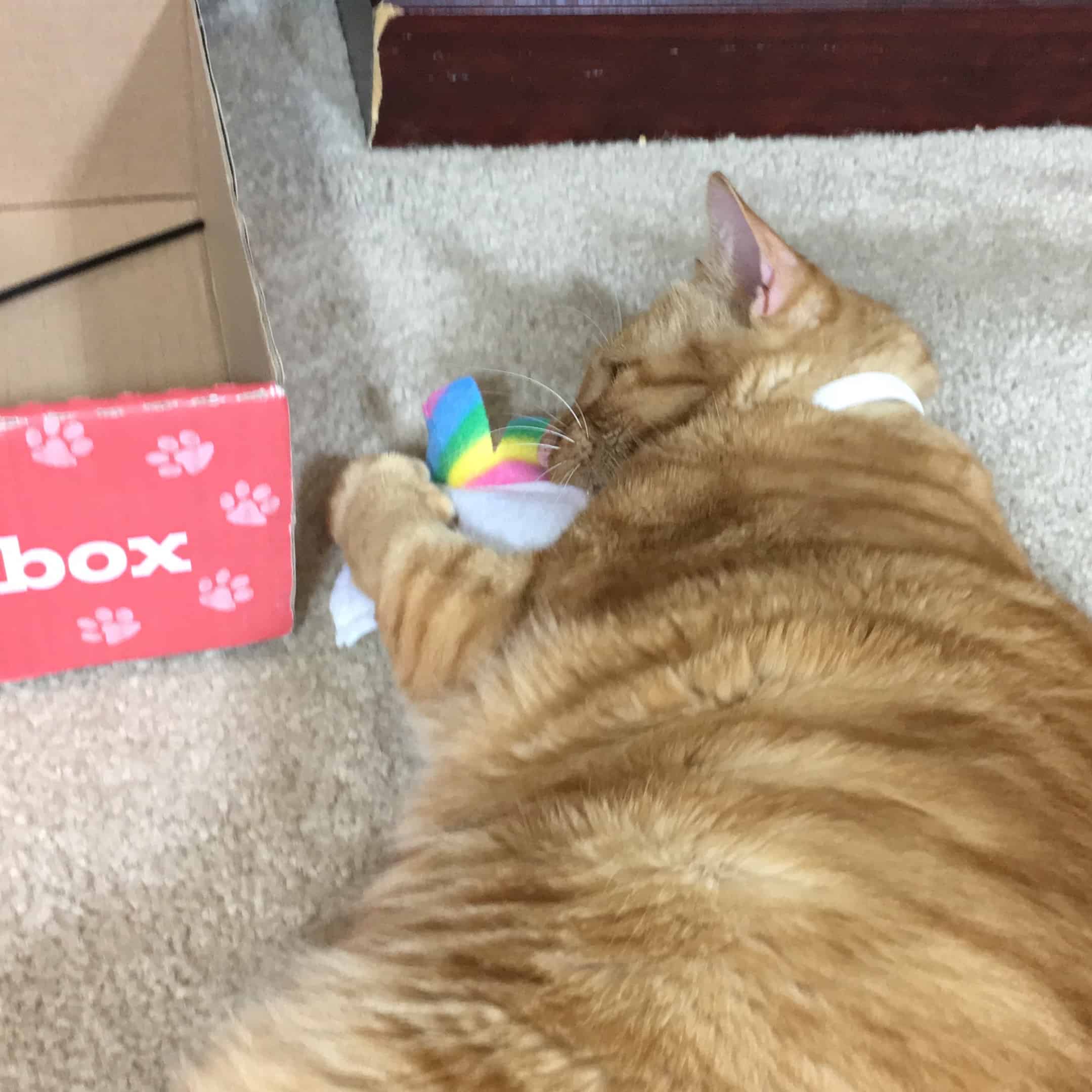 Sunny loved snuggling with her new stuffed toy.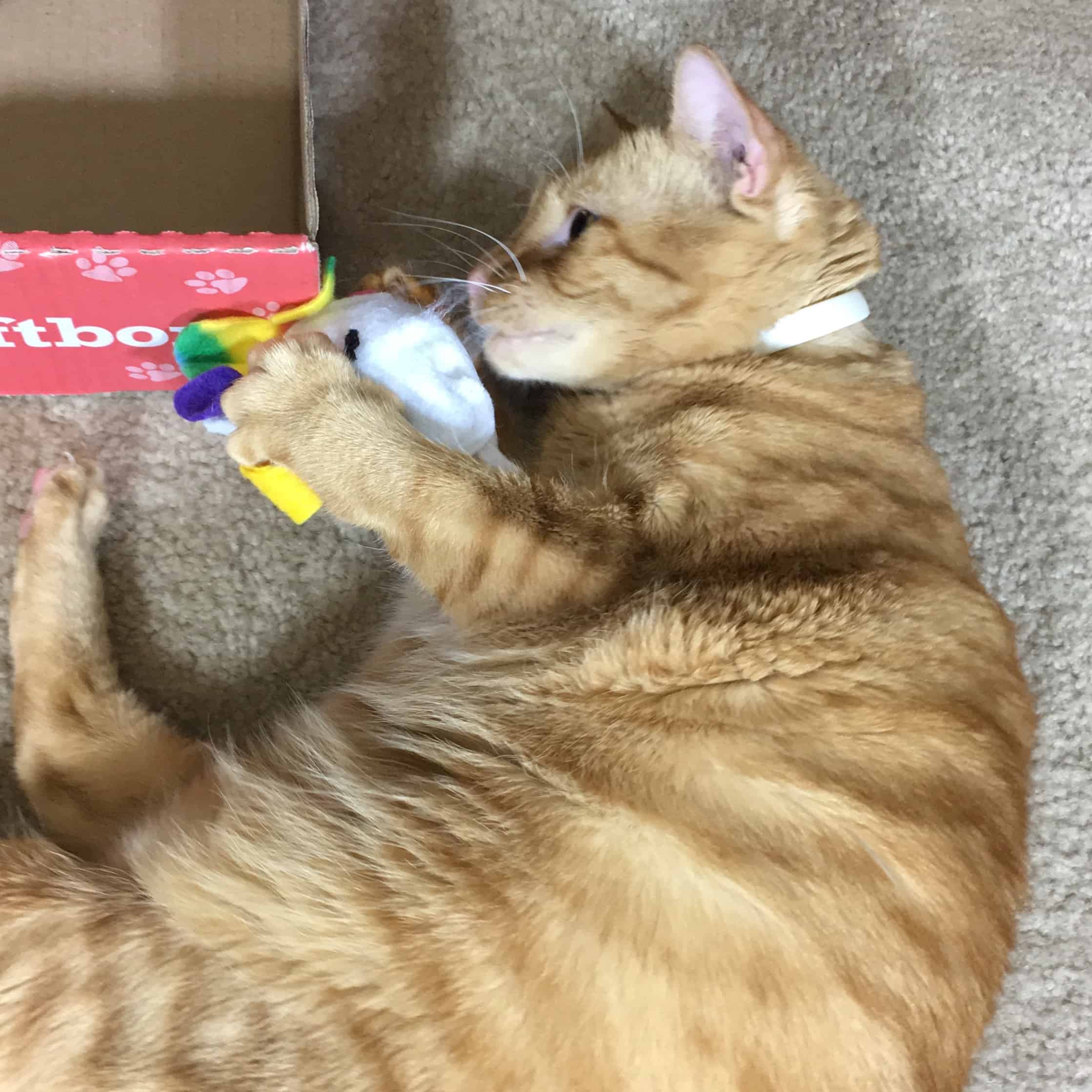 Aww, she looks like a sweet baby kitten!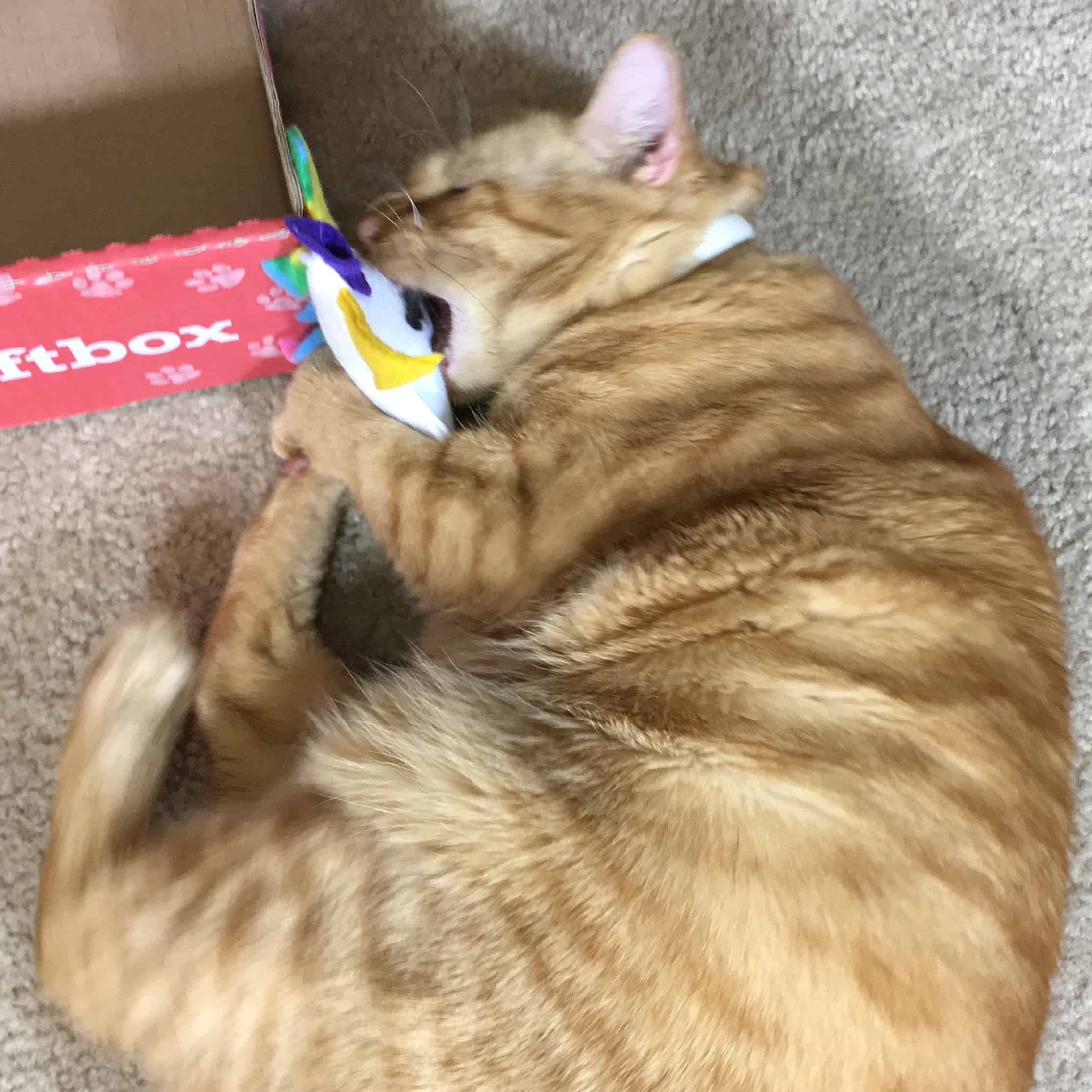 Um, never mind. She tried to destroy the unicorn with her claws and teeth, but better the unicorn and not my couch.
Dapper As Fluff Pet Boutique Frappucino Catnip Toy ($4) reminds me that I missed the whole Unicorn Frappucino craze when it came out last year. While this toy is cute, I have yet to see my cats play with it. I may stick it in the Ziploc with the catnip/silver vine mix and see if that makes it more desirable.
Sassy Cat Turkey Cat Treats ($3.89) I would have been extremely sad if there had been a bag of treats made from unicorns in this box, so I appreciate that my cats received turkey treats instead.
Sunny sniffed it but in the end she didn't eat it. My cats are not crazy about freeze dried snacks.
I thought the September PetGiftBox theme was adorable, unicorns are always welcome in my home! My cats like wand toys the best, and I like that they are interactive, and Sunny has been known to drag one through the house and lay it at my feet to initiate play time. The cork ball was also a hit, especially with Zoey. I can't wait to see what the theme will be next month! (Spoiler alert: I think it has something to do with monsters!)
Let me know what you think of this box in the comments!