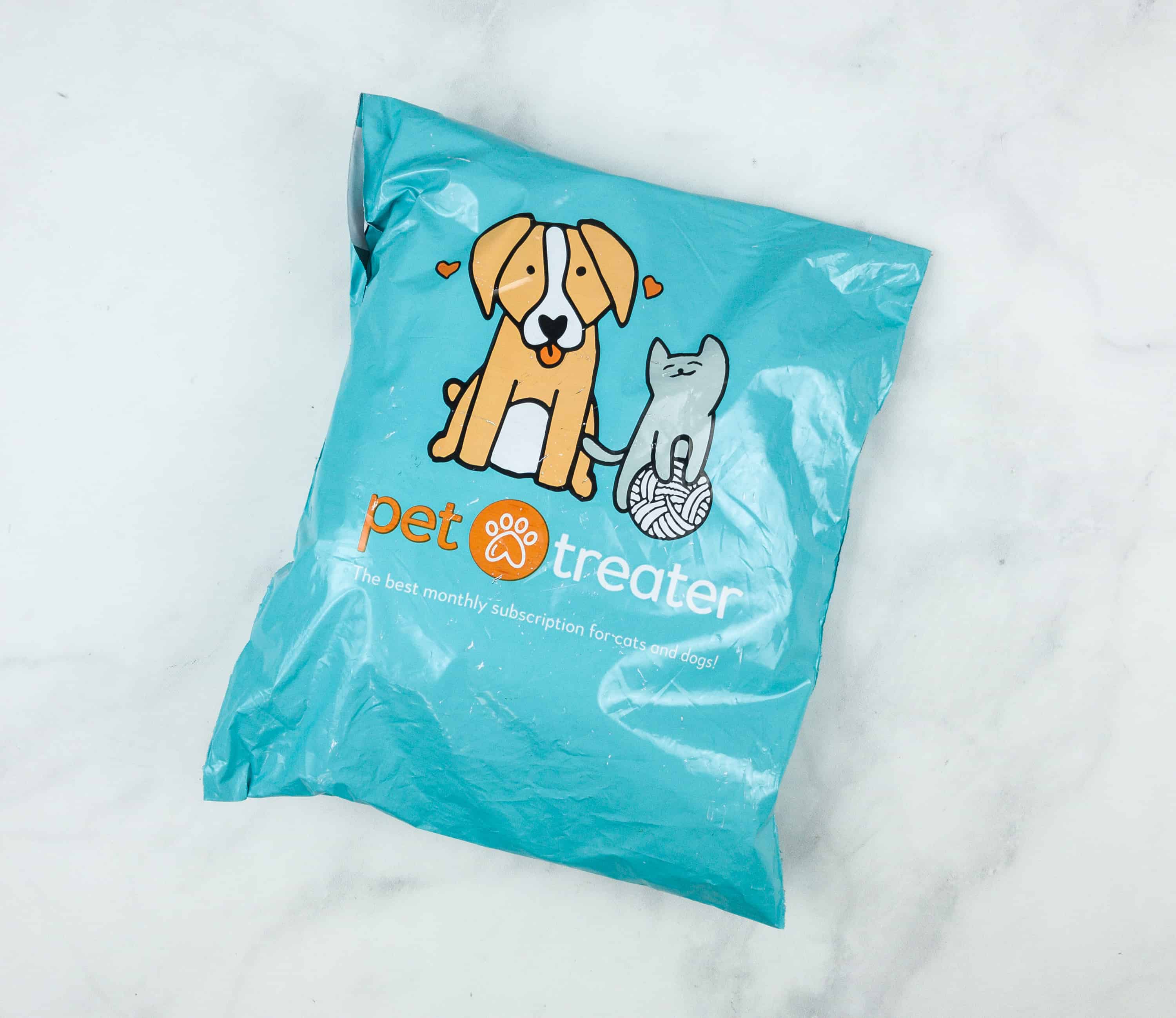 Pet Treater Dog Pack is a monthly smaller version of Pet Treater Box. You'll receive at least one bag of treats made in the USA or Canada along with one toy each month for $12.99 and free shipping. Small, medium, and large dog options are available. Subscribers have access to secret deals and add-ons. It's formerly known as Mini Monthly Mystery Box for Dogs and Pet Treater Dog Box Mini.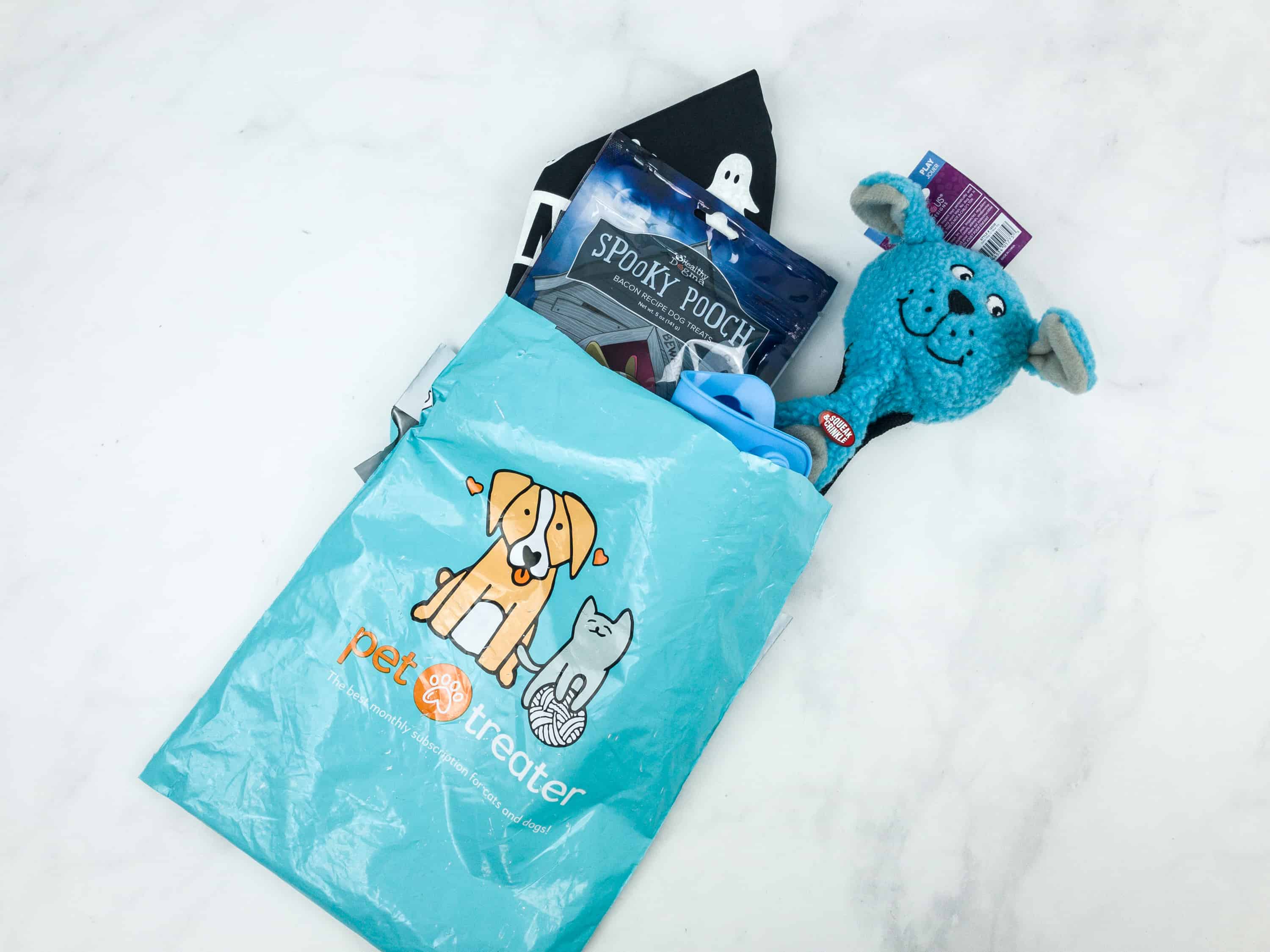 If you want to get your pup be the next Pick of the Litter, you can submit a photo and follow instructions indicated at the back of this card.
DEAL: Get 10% off your first month! Use coupon code DOGPACK10.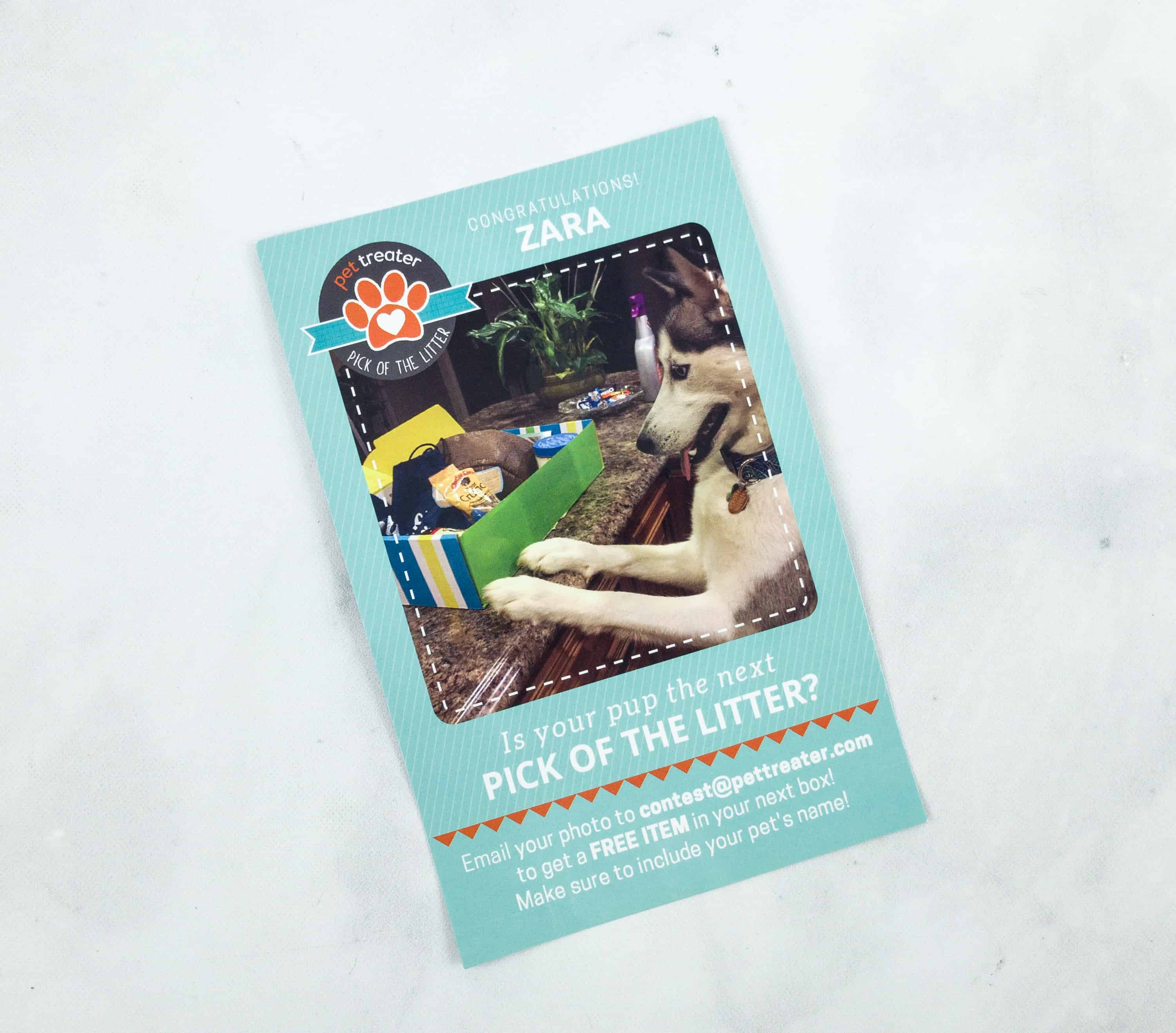 You can email them photos of your pups to get a free item on your next box.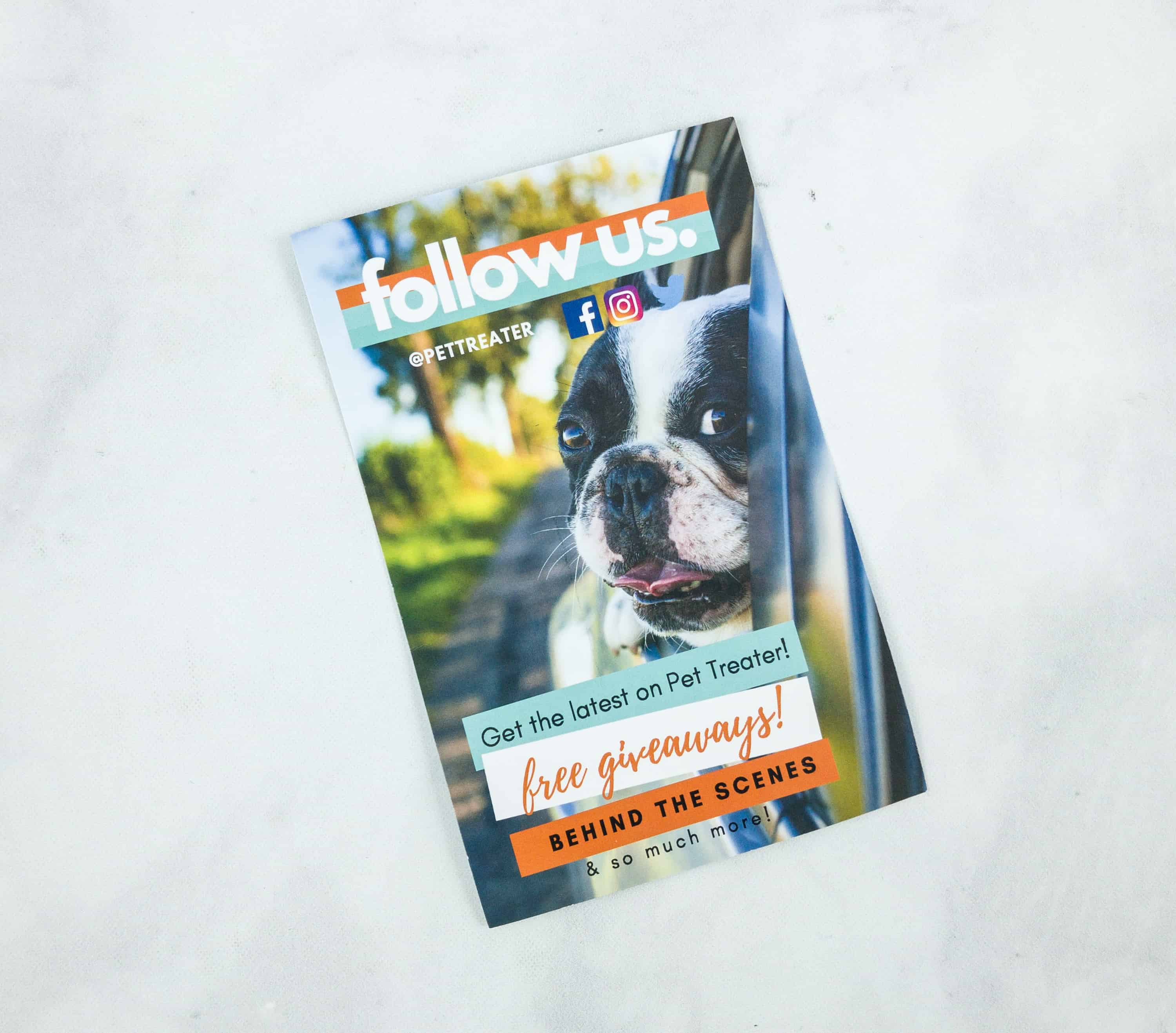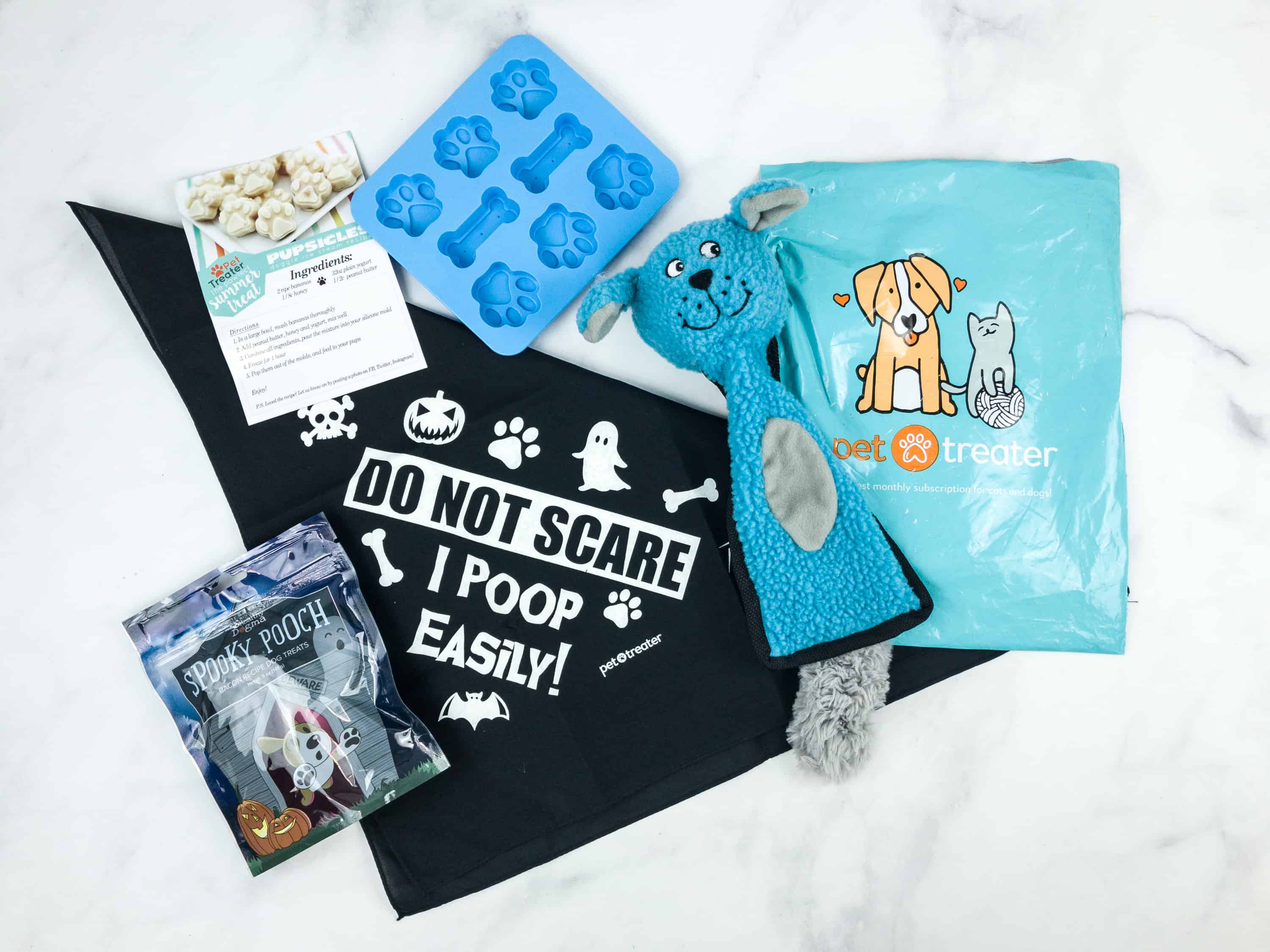 Everything in my October 2018 box!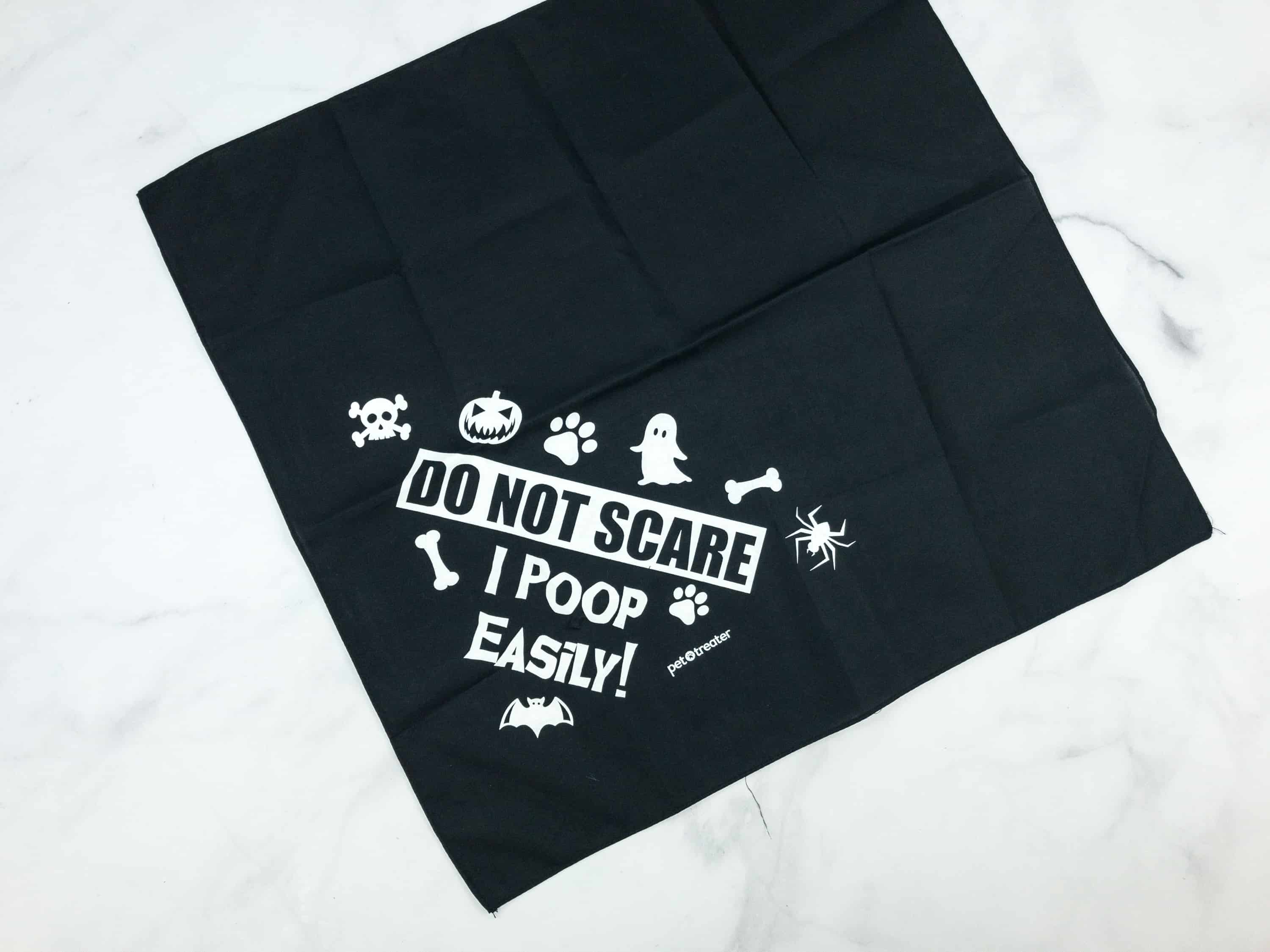 Pet Treater Bandana. If my pups are going to some Halloween celebration, this is most likely the kind of bandana they'll be sporting!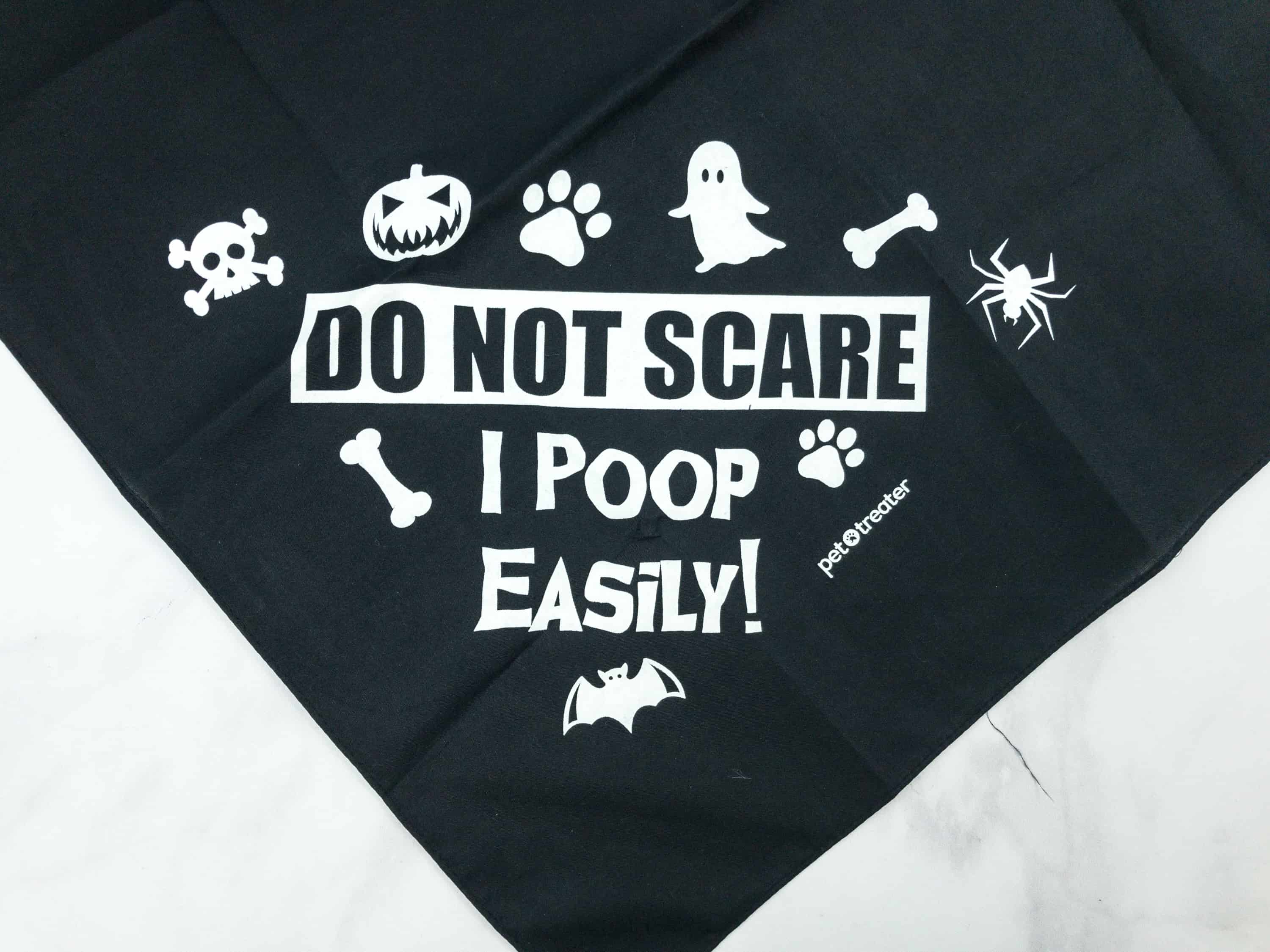 This is actually funny! I won't dare scare a pup wearing this funny bandana or else…
You can easily tie this around the neck of your furbaby.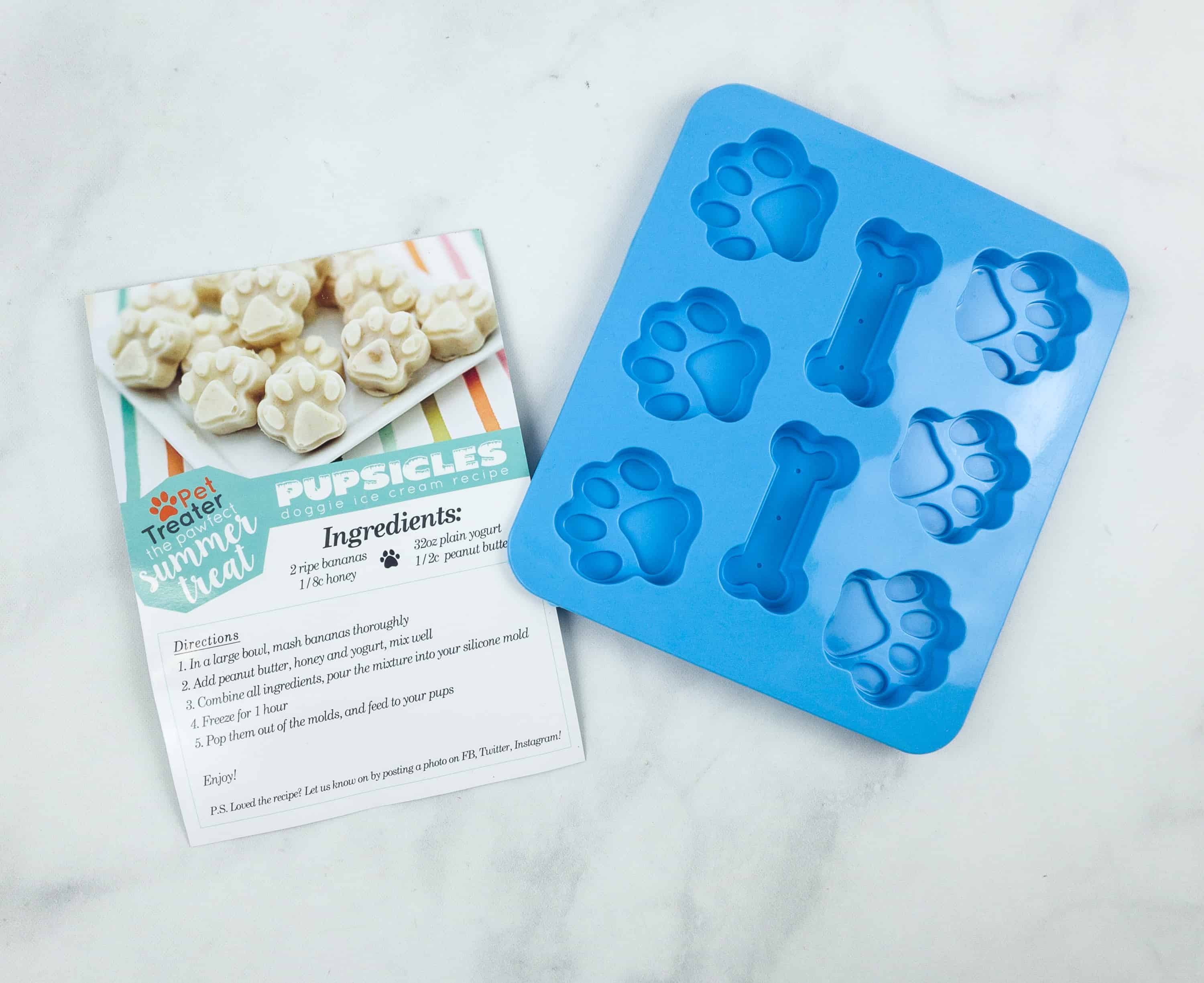 Pupsicle Tray. I can make fun shaped treats or just make ice with this tray.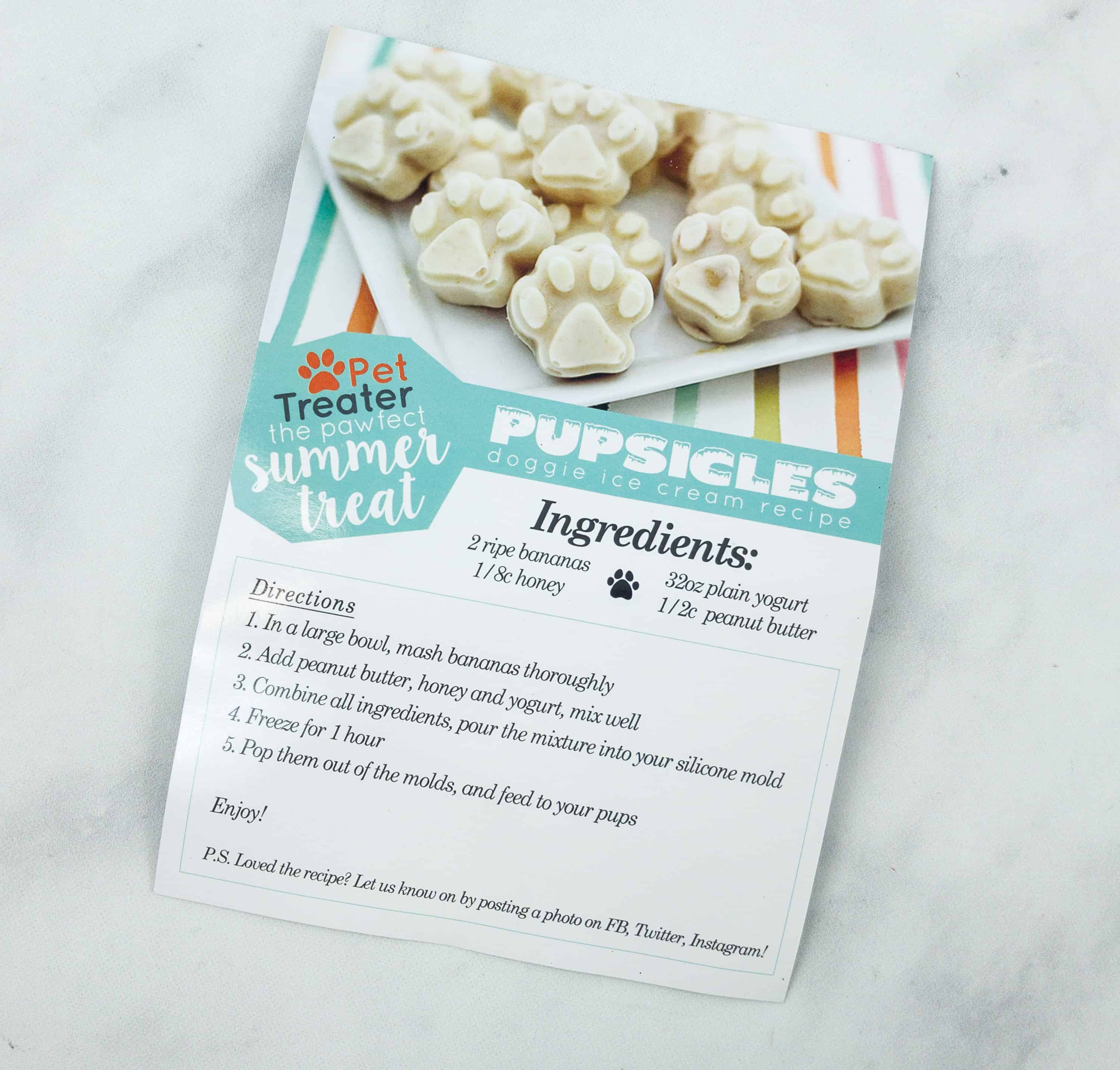 The tray also came with a doggie ice cream recipe.
It's a magnet!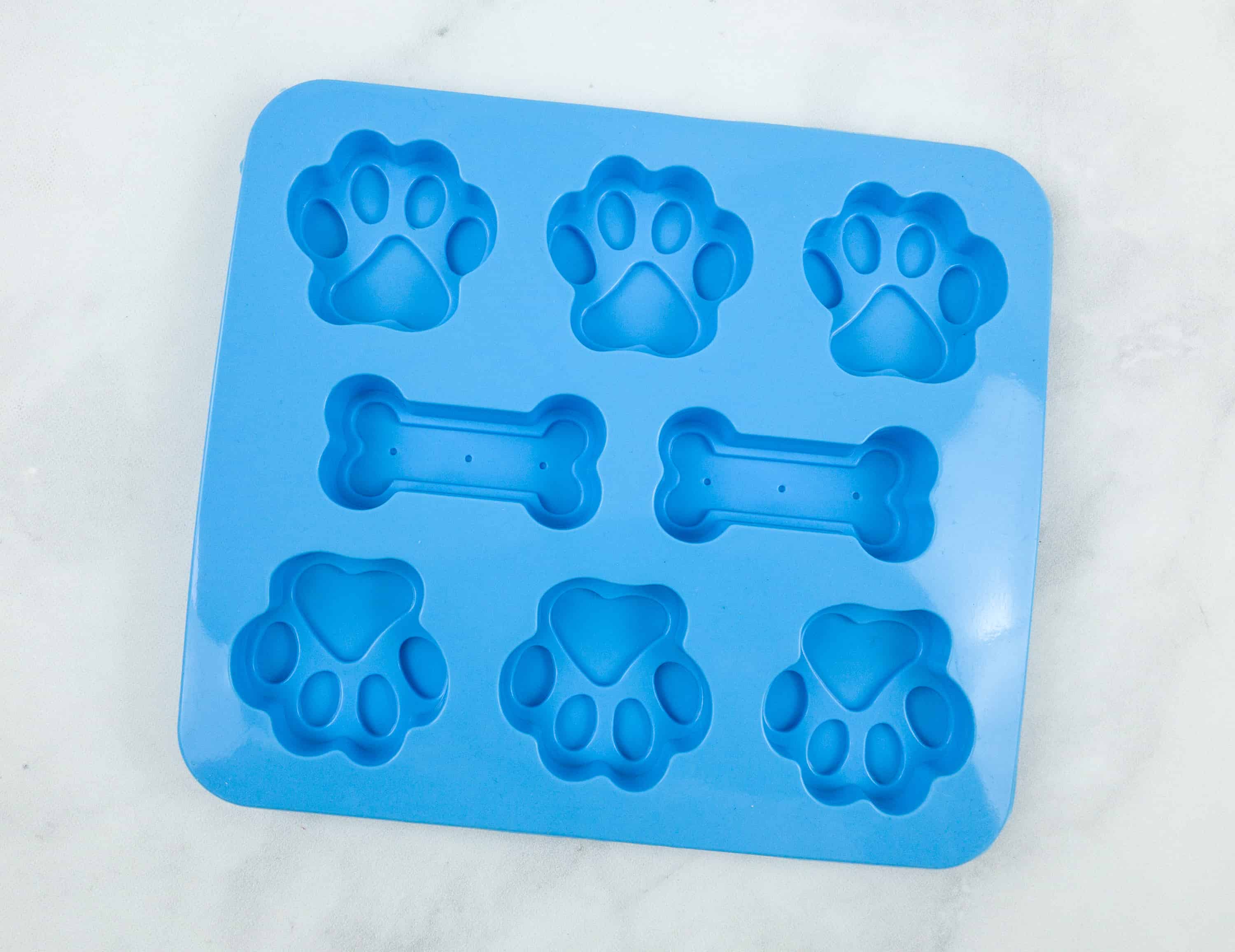 There are 6 paws and 2 bone shapes in the mold. Can't wait to make pupsicles for Dean and Lindy!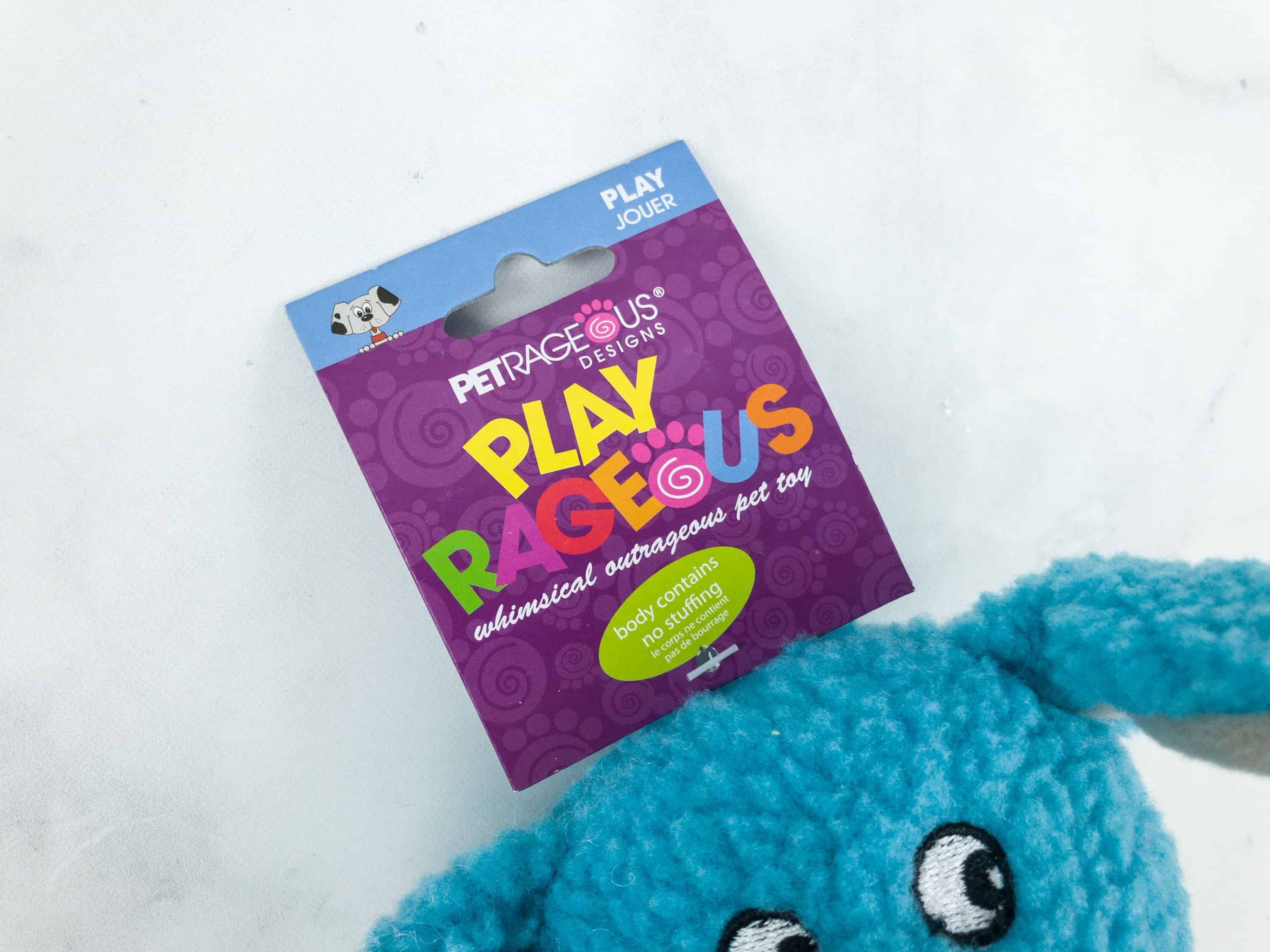 Petrageous Designs Play Rageous Pet Toy. It's a non-stuffed toy that will make your pups enjoy destroying with less mess!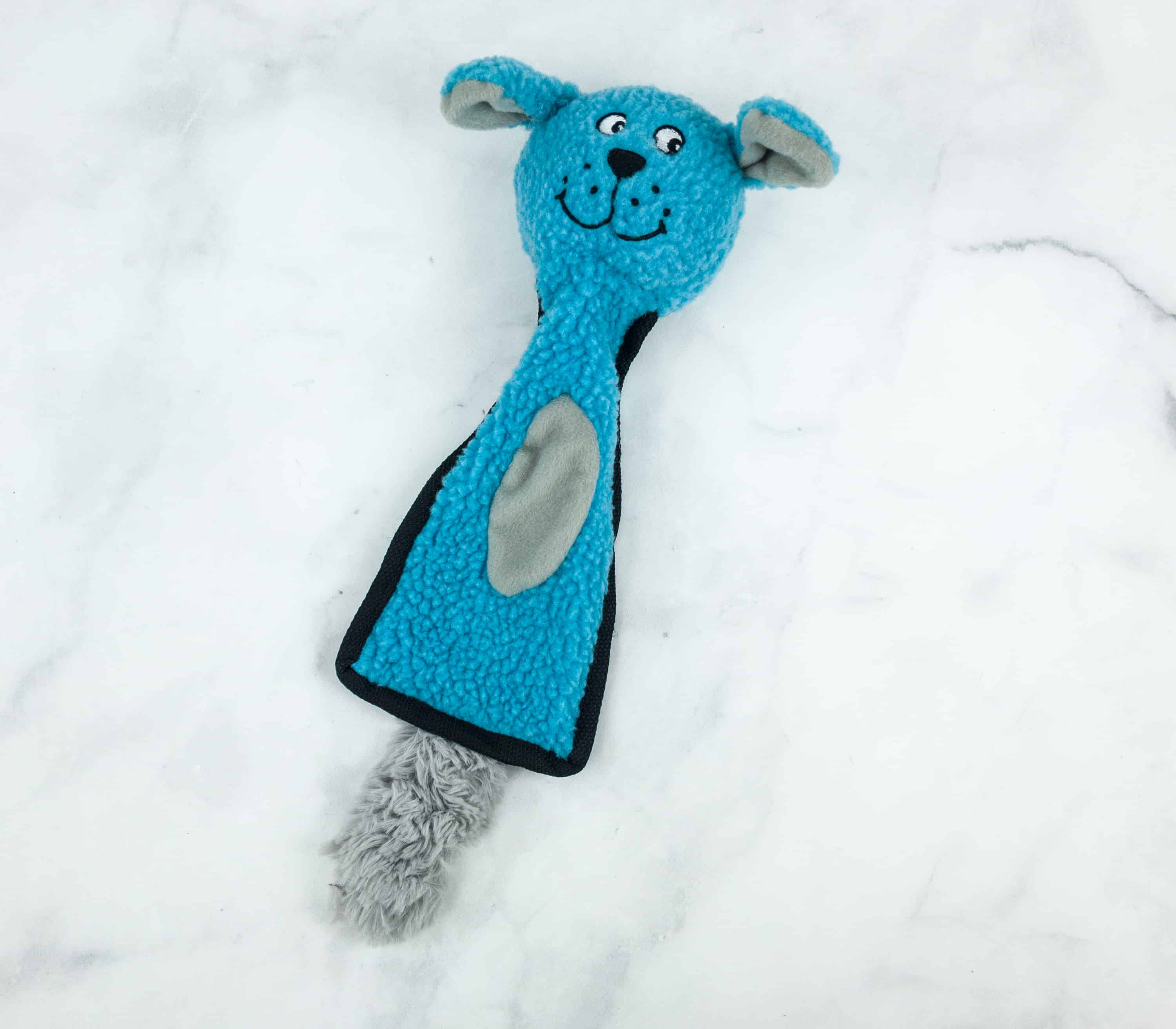 My pups can't wait to play with this doggie toy, they started tugging on it!
After a hard play, I have no worries picking up little stuffing pieces when they try to tear and destroy this item. I know how much my pups love biting stuff, and this kind of toy is just perfect for them!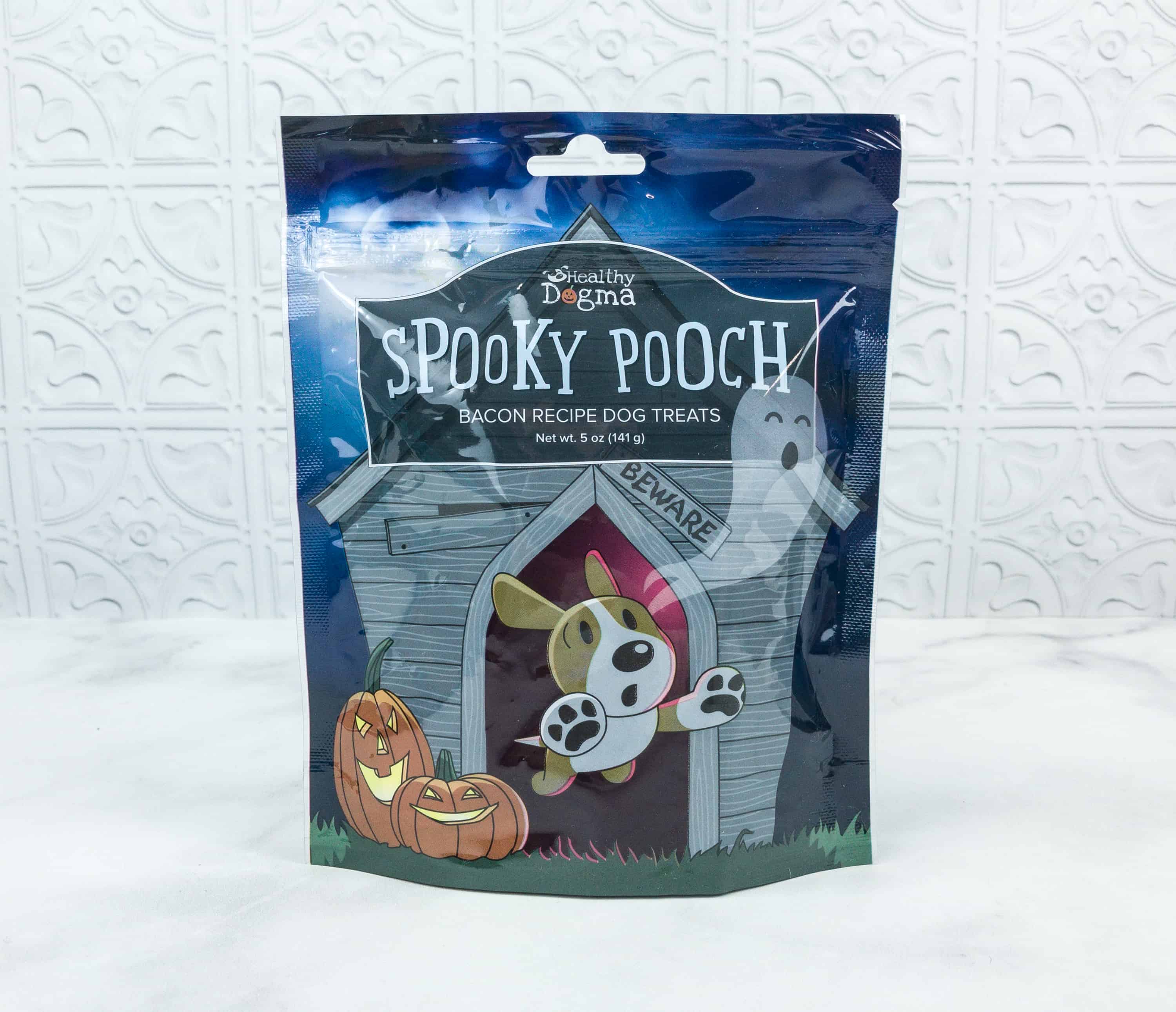 Healthy Dogma Spooky Pooch Bacon Recipe Dog Treats. Here's the best stuff in this box! Treats time for the pups!
The bite-sized treats are good for dogs of any size, as a reward for a job well done!
The smell of bacon gets them every time. I think I was done giving them these bites but then after a while, the pups came running and asking for more! I can tell that they really loved it!
Here's my dashing Dean looking great as always, especially with the cute and funny bandana. I won't scare him as he might do what the piece of cloth says!
Pet Treater box always sends out fun toys, great items, and delicious treats that our pups love! I can't wait to try the pupsicle recipe and I'm sure that my pups Dean and Lindy can't also wait to try those treats I'm planning to make. Dean looks really good in the bandana! And the toy that came in this box, well, I'm relieved that after hard bites and tugs, it's still totally whole and okay. The bacon treats are awesome too, as my pups are still asking me for those again and again. I love how this box makes our dogs happy, and that makes us happy furparents as well!
What do you think of this month's Pet Treater Dog Box Mini?
Visit Pet Treater Dog Box Mini to subscribe or find out more!