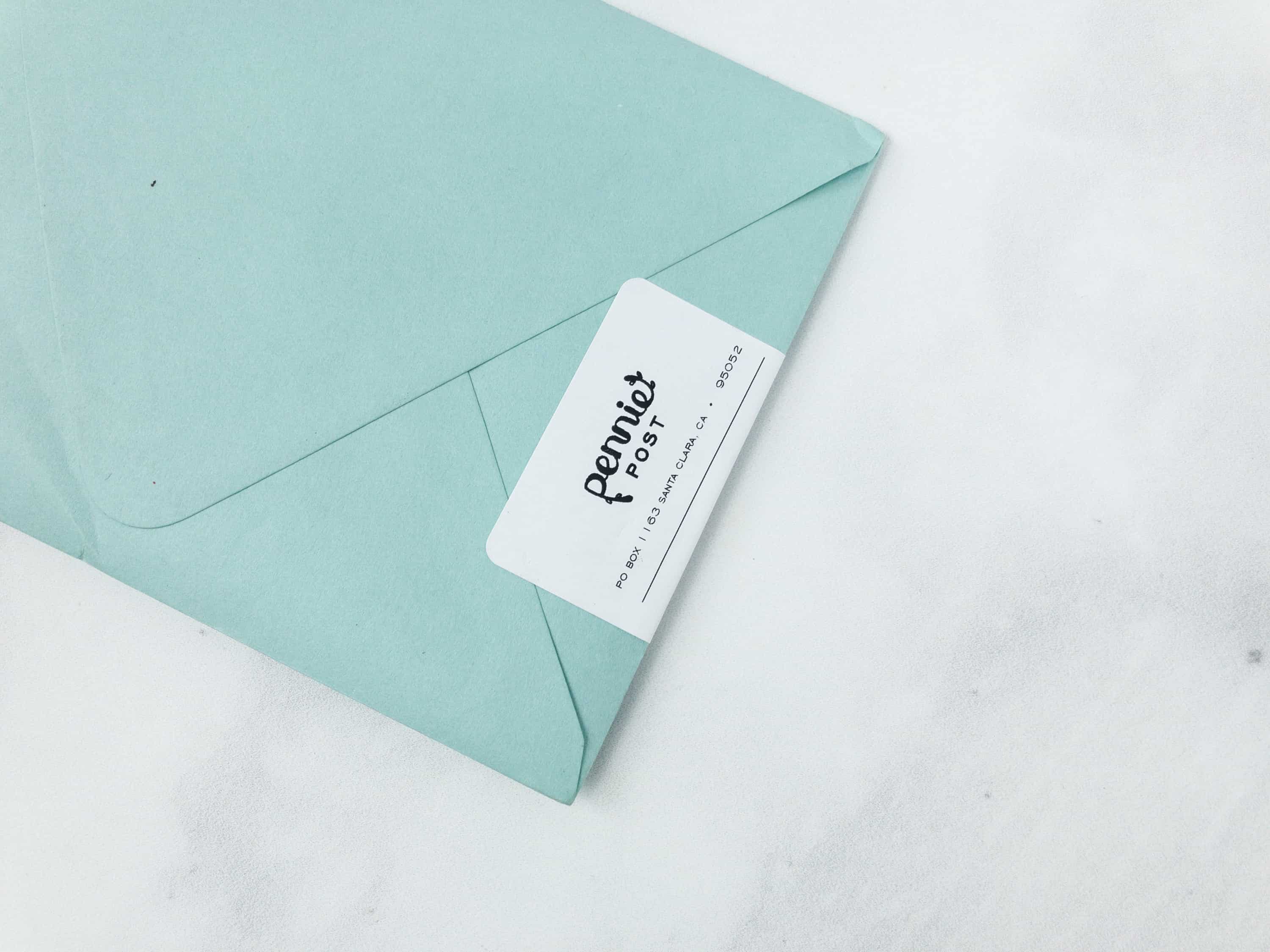 Pennie Post is a monthly stationery subscription service. Subscribers will receive three new stationery items each month, so all that's left is your thoughtful message. Items are designed exclusively for the subscription.
All the cards are secured inside a plastic sleeve so they arrive unblemished.
There's a welcome note from Pennie Post. All the items included in the box are listed here.
The September theme is WILD ANIMALS!
Monkey & Banana Stickers. These monkeys and bananas are too cute! They are great for dressing up your letters or journals too.
All the cards that were included in this month's box have Pennie Post's logo at the back.
Unicorn Costume Birthday Card. Birthday wishes are best sent with this unicorn costume birthday card for anyone who loves the mythical creature. I'll definitely send it to someone who is fond of unicorns. Who can resist the adorable cutie in a unicorn costume?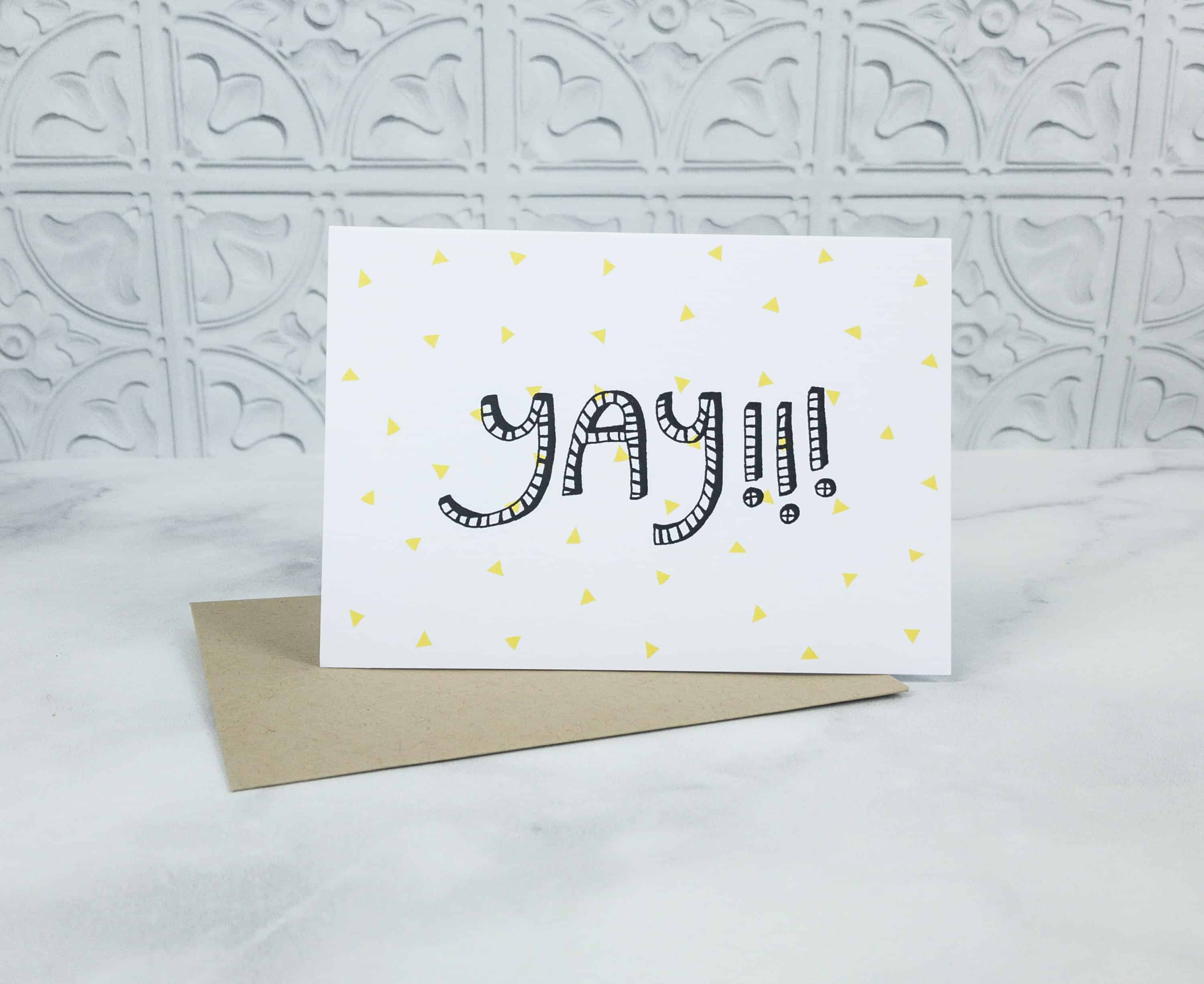 Yay!!! Card. This card is a nice way to congratulate someone! You can also send it for birthdays, weddings, or any other event that involves good news.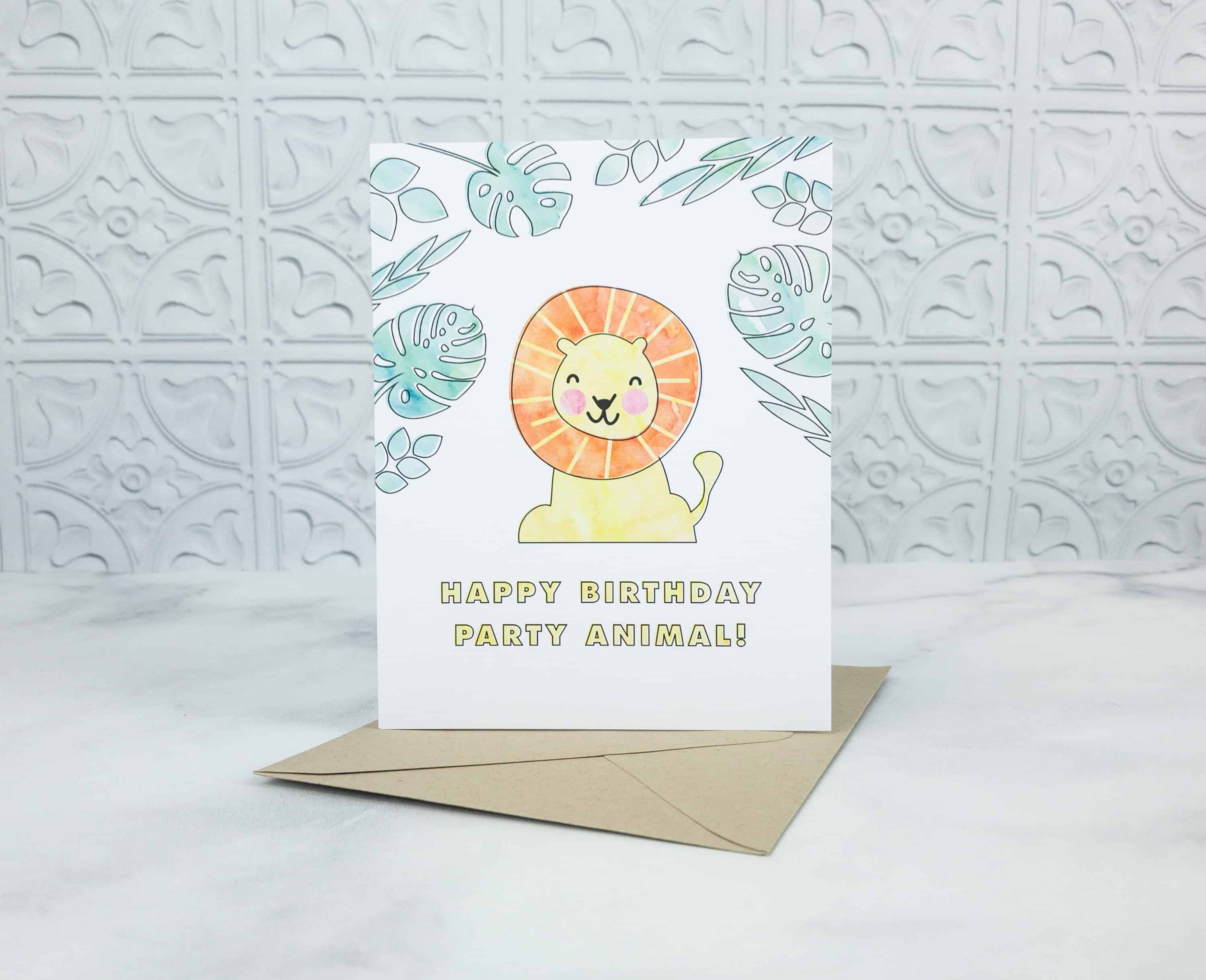 Lion Party Animal Birthday Card. The watercolored lion on the cover is so adorable. It looks happy to celebrate a birthday with his smile. This is a witty card that made me smile, so I'm sure any "party animal" who will receive it will love it too!
Pennie Post's collection for this month is loaded with cuteness! I got three adorable animal-themed cards, and they even included stickers I can use to decorate the cards or envelopes. I can't wait to send these and put a smile on my friends' faces! If you love writing notes and sending greeting cards too, this subscription is worthy of a try. They send a nice variety of cards and they always come up with fun themes too!
What do you think of this stationery subscription?