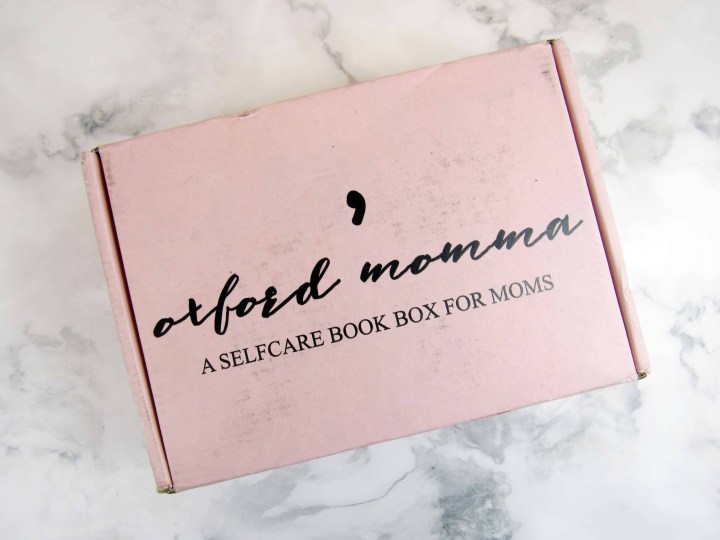 Oxford Momma is a monthly self-care book box and goodies for moms of all ages. Expect to receive one best selling fiction or nonfiction book every month along with 4-5 additional self-care items such as inspirational art, personal care products, bath products and more. The Mini Mailer is a smaller sized package that offers the monthly book and bookish treats such as bookmarks, prints, and/or stickers is also available. Both sizes offer free shipping. Oxford Momma is curated by Tiffany Barry whose blog Moms Goes Mental supports and discuss issues regarding modern moms and women's mental health.
DEAL: Get $5 off your first box! Use coupon code OXFORDHS.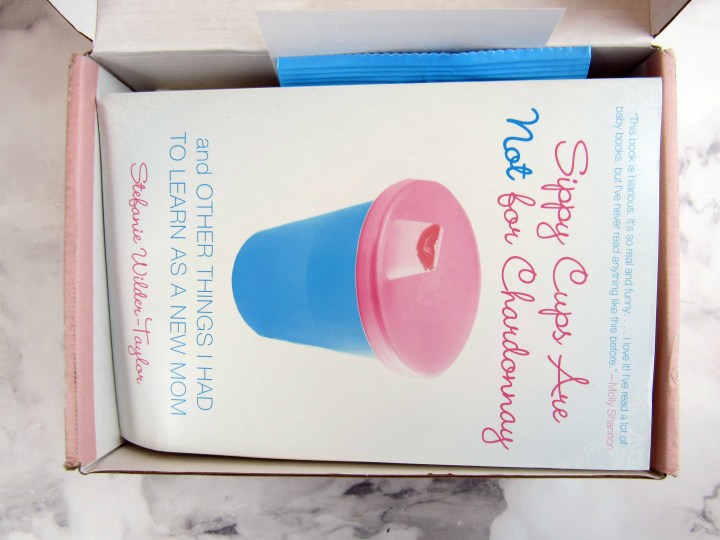 I love the name and the logo. It's a great take on the much debated Oxford comma. This box is for you to relax and enjoy!
The July theme is "Strength." The online information card has not been updated at the time of writing the review.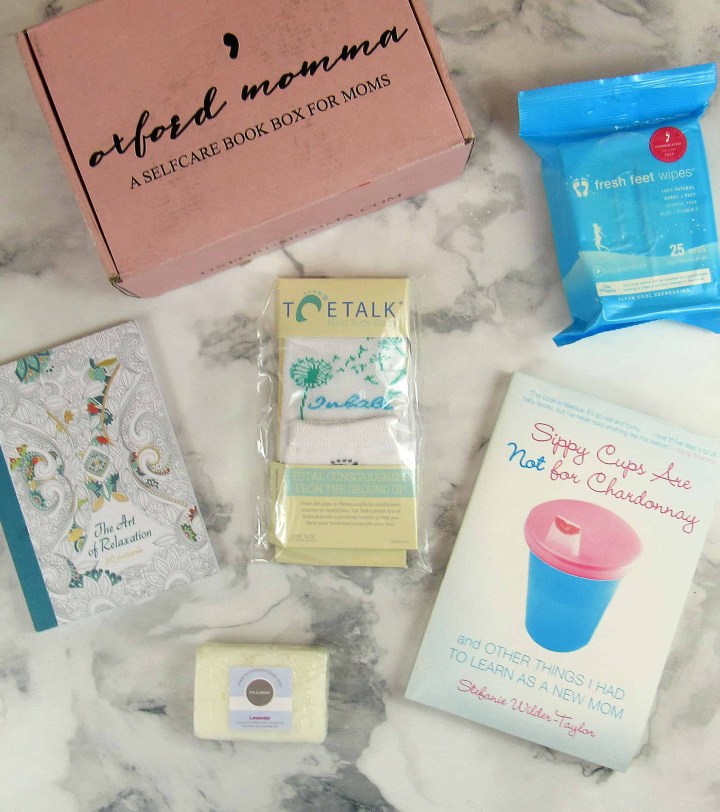 Here are the items in the July Oxford Momma Box.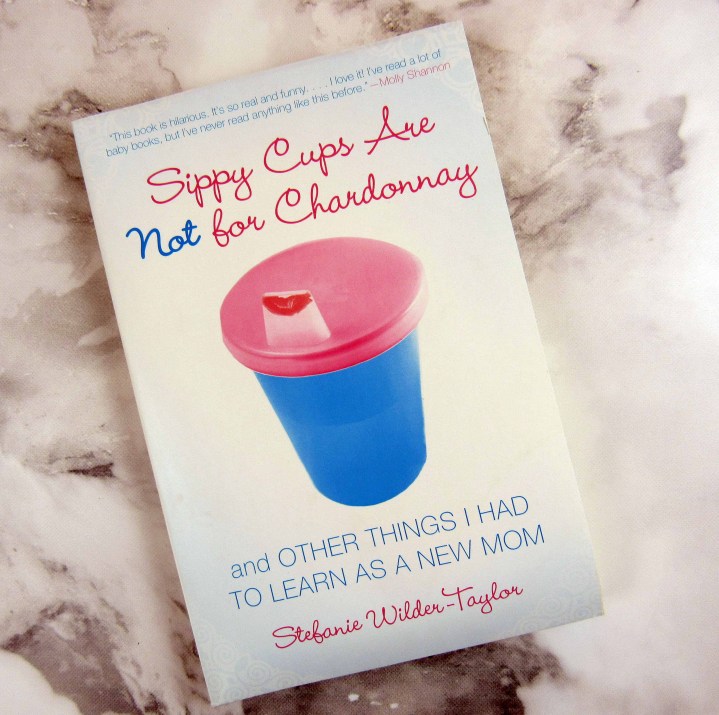 I was surprised that I have not yet read the book Sippy Cups are Not for Chardonnay: And Other Things I Had to Learn as a New Mom by Stephanie Wilder-Taylor ($16.00, Amazon $5.09) because it came out in 2006. My younger son was born in 2008. The hilarious book did take me down memory lane. Amazon describes it as
This straight-talking and wickedly funny parenting guide is a must-have for new moms trying to weed through all that other "expert" advice.

The moment the second line on the pee stick turns pink, women discover they've entered a world of parenting experts.

Friends, family, colleagues, the UPS delivery guy—suddenly everybody is a trove of advice, much of it contradictory and confusing. With dire warnings of what will happen if baby is fed on demand and even direr warnings of what will happen if he isn't, not to mention hordes of militant "lactivists," cosleeping advocates, and books on what to worry about next, modern parenthood can seem like a minefield.

In busy Mom-friendly short essays, Sippy Cups Are Not for Chardonnay delivers the empathetic straight dirt on parenting, tackling everything from Mommy & Me classes ("Your baby doesn't need to be making friends at three months old—you do! But not with people you'll meet at Mommy & Me") to attachment parenting ("If you're holding your baby 24/7, that's not a baby, that's a tumor"). Stefanie Wilder-Taylor combines practical tips with sidesplitting humor and refreshing honesty, assuring women that they can be good mothers and responsibly make their own choices. A witty and welcome antidote to trendy parenting texts and scarifying case studies, Sippy Cups Are Not for Chardonnay provides genuine support, encouragement, and indispensable common-sense advice.
I've been on a nostalgic kick this summer with my 19-year-old son not needing his mommy as often and my younger son about to enter double digits. However, this book may not appeal to all moms.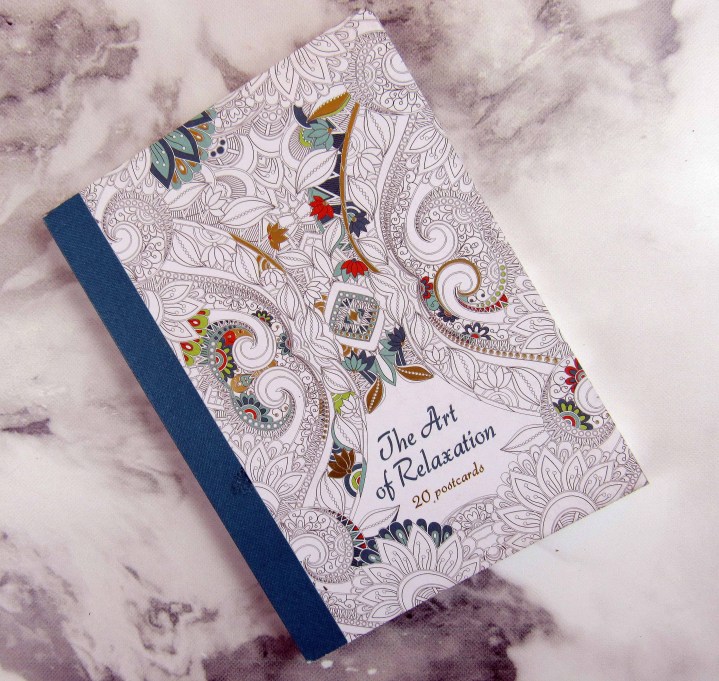 The Art of Relaxation 20 Postcards ($7.99, $2.99 w/ $3.99 shipping Walmart) has beautiful designs that capture the imagination.
The easy-to-tear intricately designed postcards can be sent out or framed. I began coloring the postcard with colored pencils but decided I will finish them with watercolor pencils. I've used them before on fanciful designs and liked the results.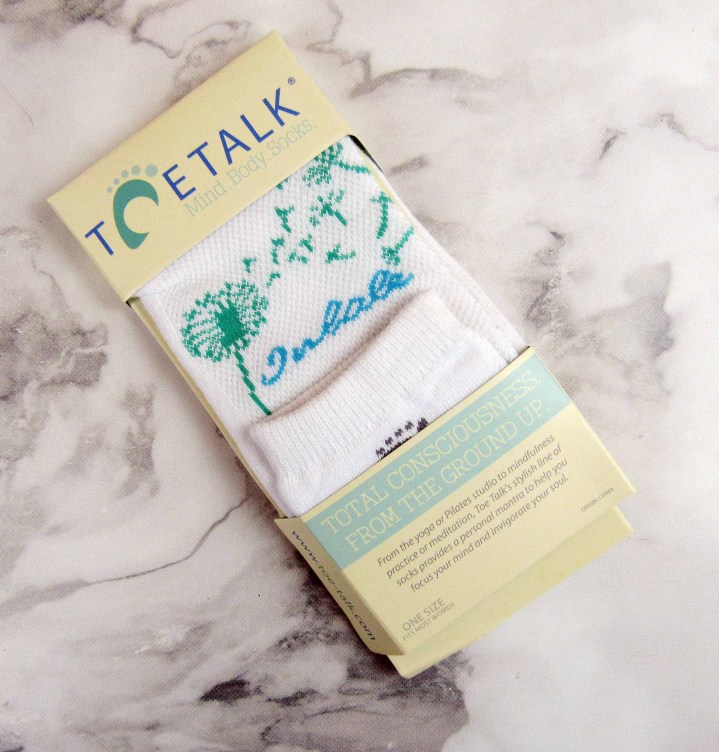 Oxford Momma continues to surprise with brands that are new to me. I love the design of the Toe Talk Inhale Exhale Dandelion Wishes Comfy White with Grips Socks ($10.00.)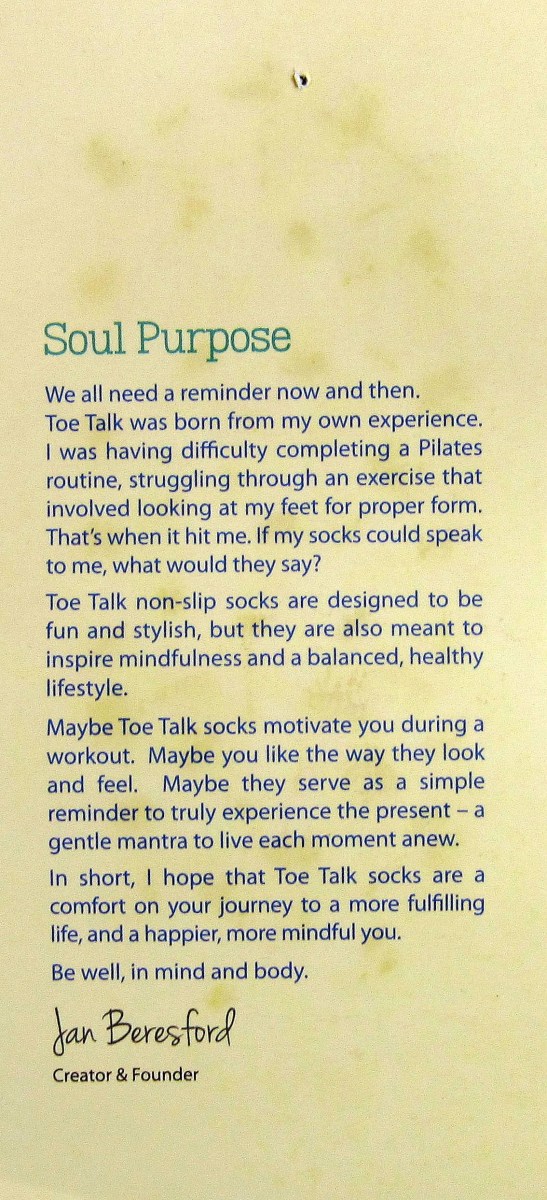 The fun and stylish socks are a way to express yourself while working out or making you smile.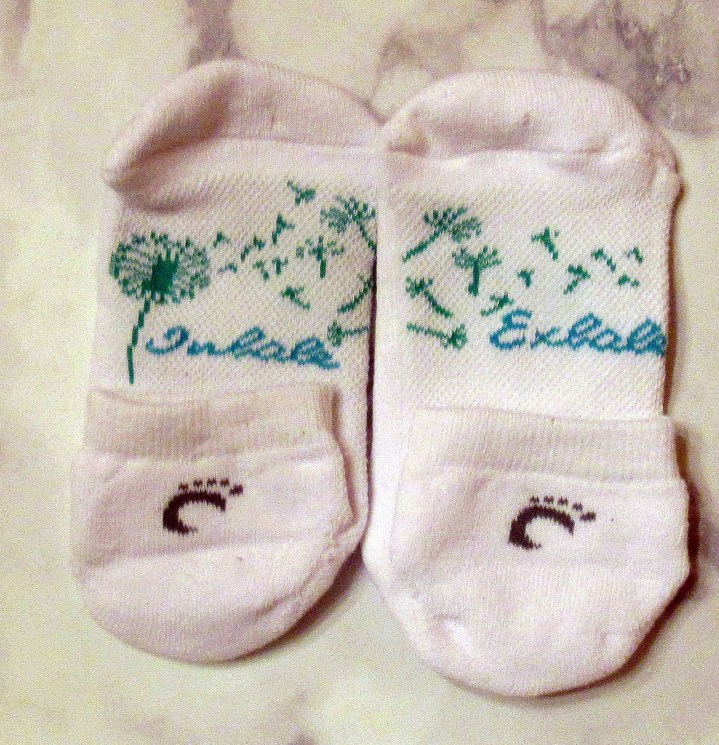 I will be thinking about how my almost 10-year-old son and I love to blow dandelion seeds all over our yard when wearing the socks.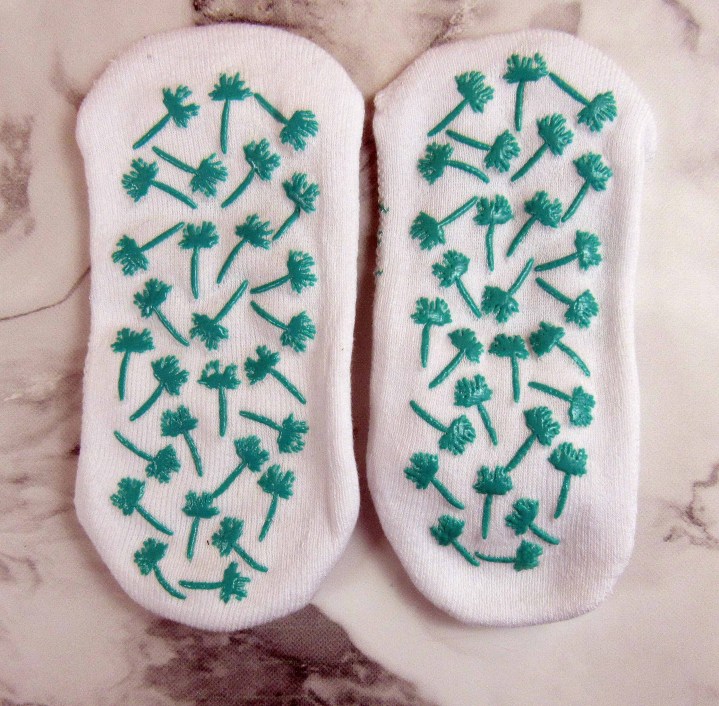 The socks are made of 82% combed cotton, 13% polyester, and 5% spandex. The mesh on top allows the foot to breathe. The grippies are adorable.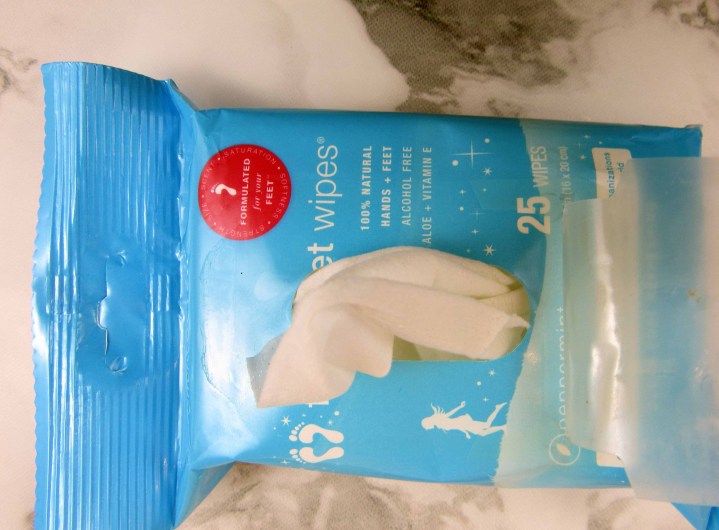 J, our 9-year-old son, and I  will be using the Jasmine Seven Fresh Feet Peppermint Wipes (25 ct, $5.95.) The Mentha Piperita aka peppermint oil gives it an amazing scent that will have me repurchasing the wipes. 10% of all profits go to organizations that are changing the world.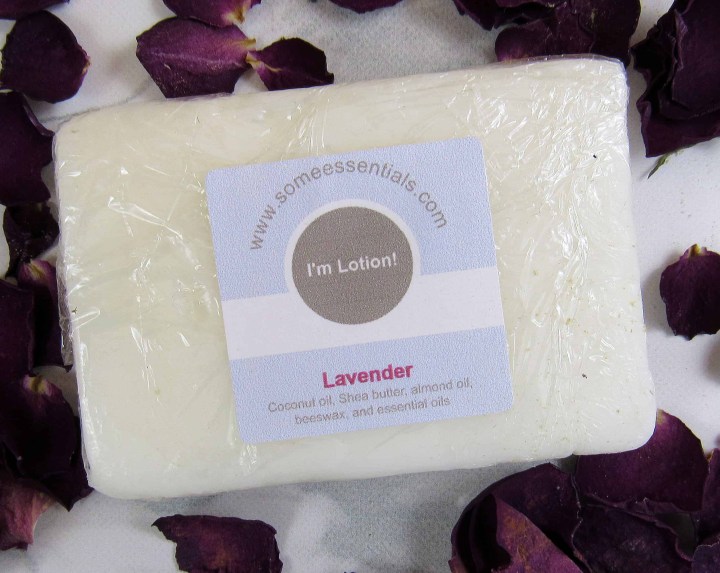 The Some Essentials Lavender Lotion Bar (apx 3.2 oz, $9.99) has a light lavender scent to it. The Made in the USA lotion was easy to rub into my skin. I will be using it now because I have a hard time in the winter with lotion bars even when I warm them up in my hands. I love the lavender scent.
The July Oxford Momma box brought happiness into my life as I took the time for self-care. The feet wipes and lotion bar are scented with two of my favorite scents. The book made me laugh while coloring relaxed me. My favorite item is the socks. I love dandelions which are often villainized as weeds in suburbia. It's an excellent box for mothers of all ages who desire to take time for themselves.
What do you think of this month's box?