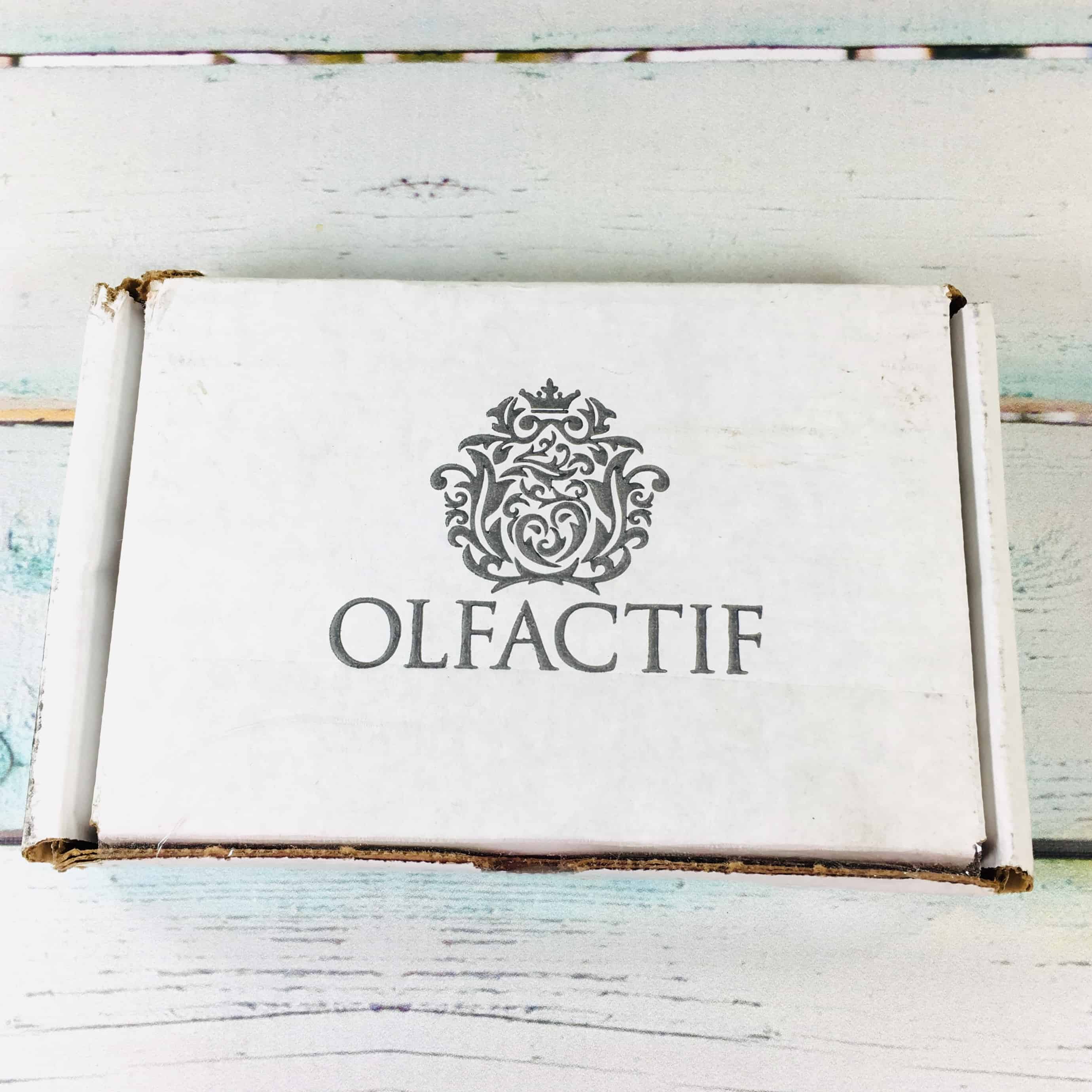 Olfactif is a monthly fragrance sampler subscription box that sends hard-to-find niche perfumes. Every month you'll receive 3 samples, each of which contains 2.5ml and gives around 40 applications of an independently designed perfume. Olfactif is $20 a month, or sign up for a longer subscription for a discount – prepay for a year and the price drops to $15 a box!
In addition to receiving a curated collection of 3 premium fragrances from around the world, members also receive: 20% off full bottles of every featured scent, 10% off all other full bottles, 10% off all à la carte samples, and earn free stuff with rewards points.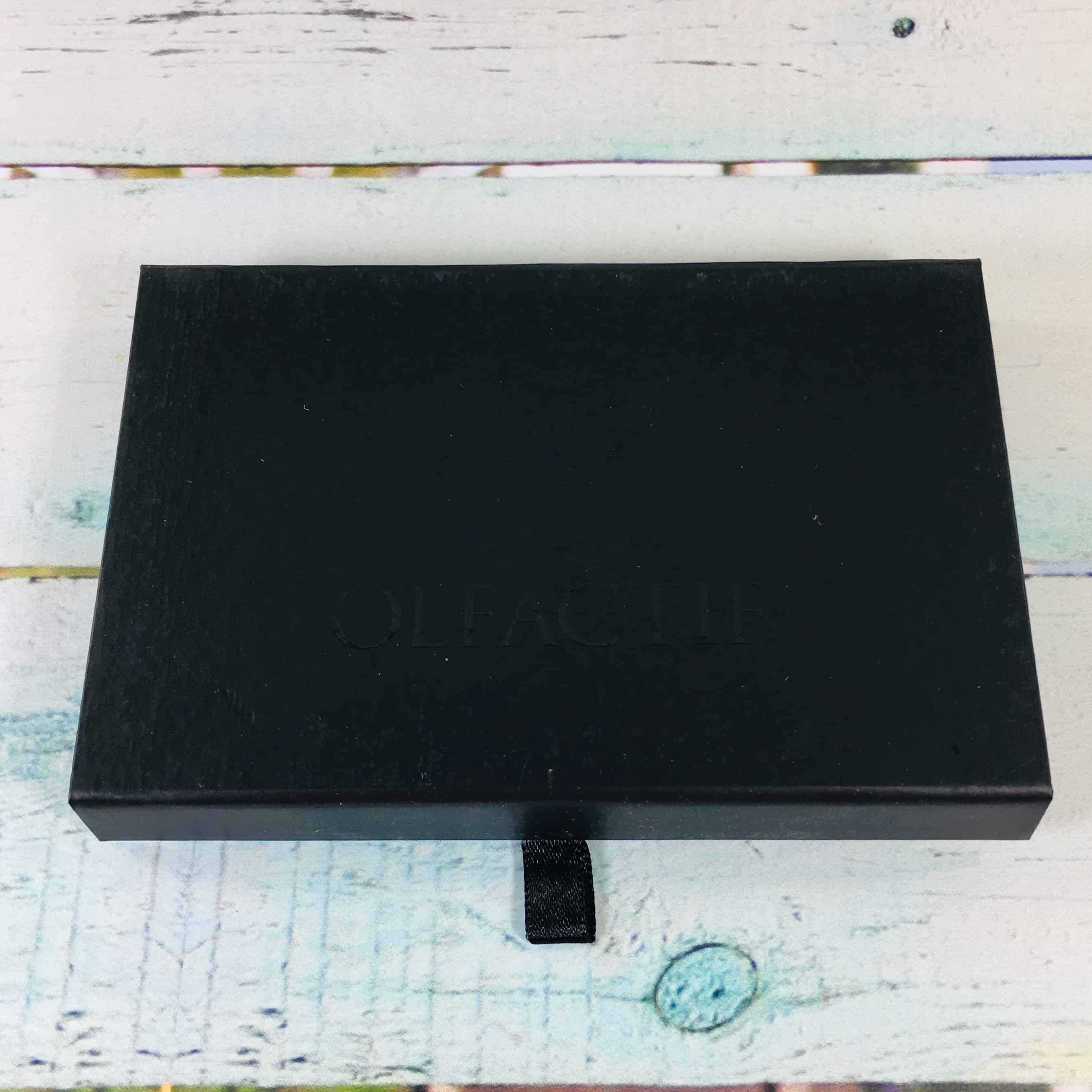 Olfactif sends their scents in a black box with a magnetic closure. Very classy. It's like the little black dress of the fragrance world.
Opening my Olfactif box is like opening a special present: the presentation is simple and elegant. Members save 20% off of a full-sized monthly featured fragrance, 10% off all other full-sized fragrances, and 10% off all samples. Olfactif has also introduced a rewards program so you can earn points when you review your scents, refer a friend, or make a purchase.
Olfactif now offers atomizers with samples, similar to other to-go fragrance subscriptions out there, but with a limited selection of niche fragrances, most of which are not available in other subscriptions. Prices vary depending on the scent chosen and you can choose from two colors of case – either Rosé or Stone. Each of those samples are 5ml.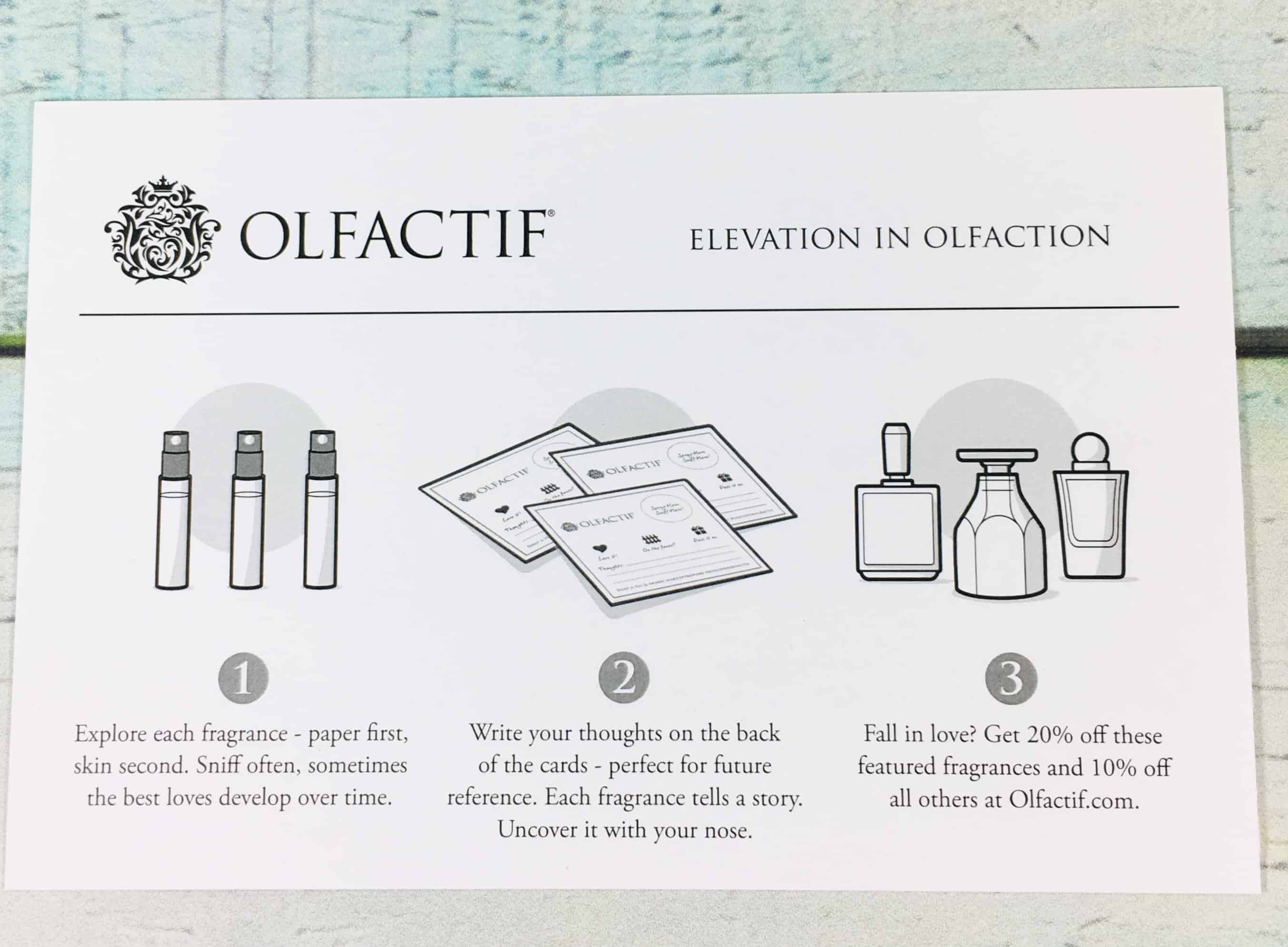 There was a card with a little info on the subscription.
The back told how you could win some free fragrance.
Olfactif focuses on niche fragrances – unique scents produced with higher quality and harder-to-find ingredients than you would encounter in a department store. When you subscribe you can choose from the Women's or Men's box. You can check out our reviews of Olfactif Men here.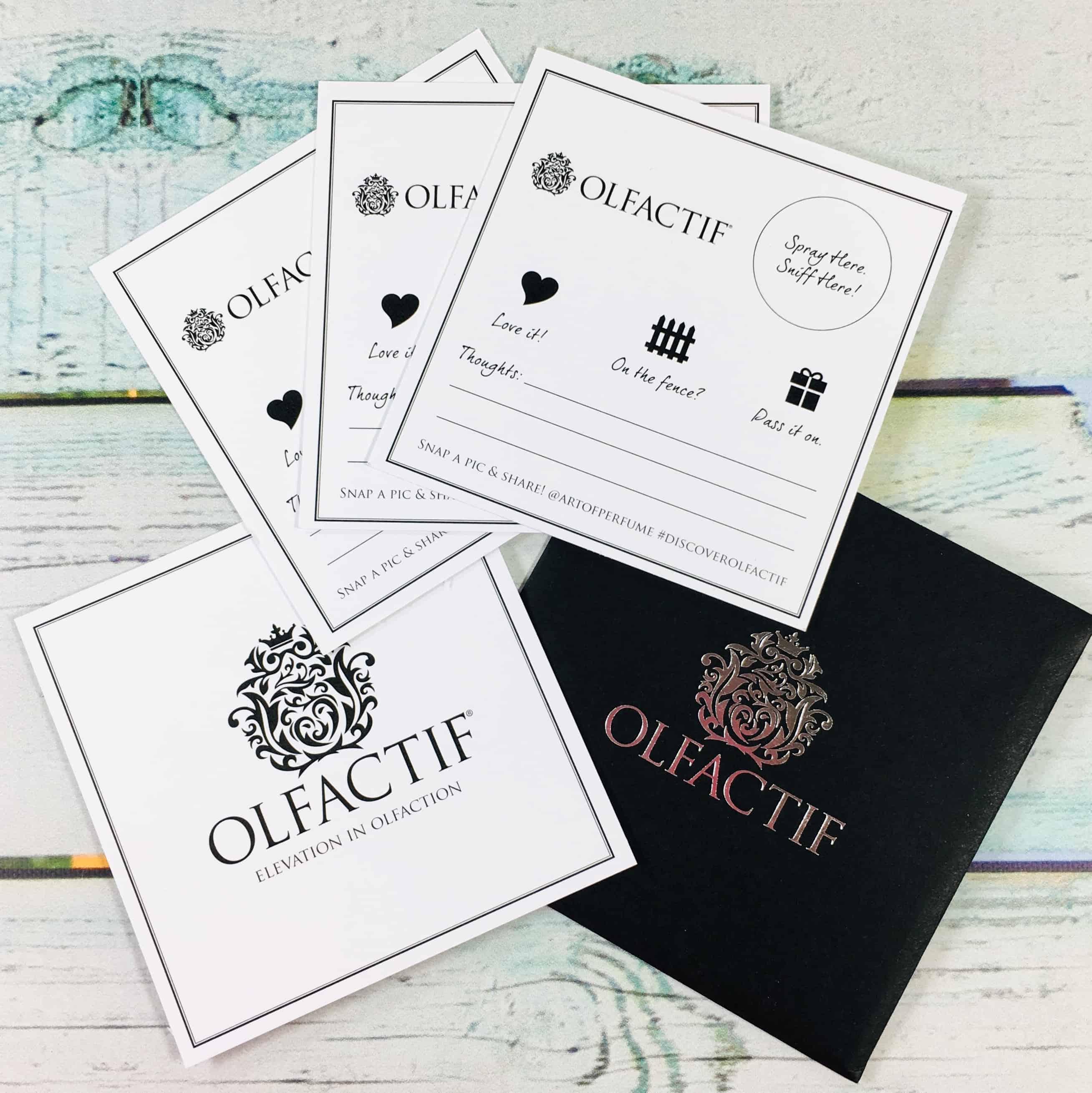 I received four cards in a black envelope. Something new is that Olfactif no longer sends test strips – instead, you test your scents directly on the back of each scent's card. There's even space to write notes on what you thought of the fragrance.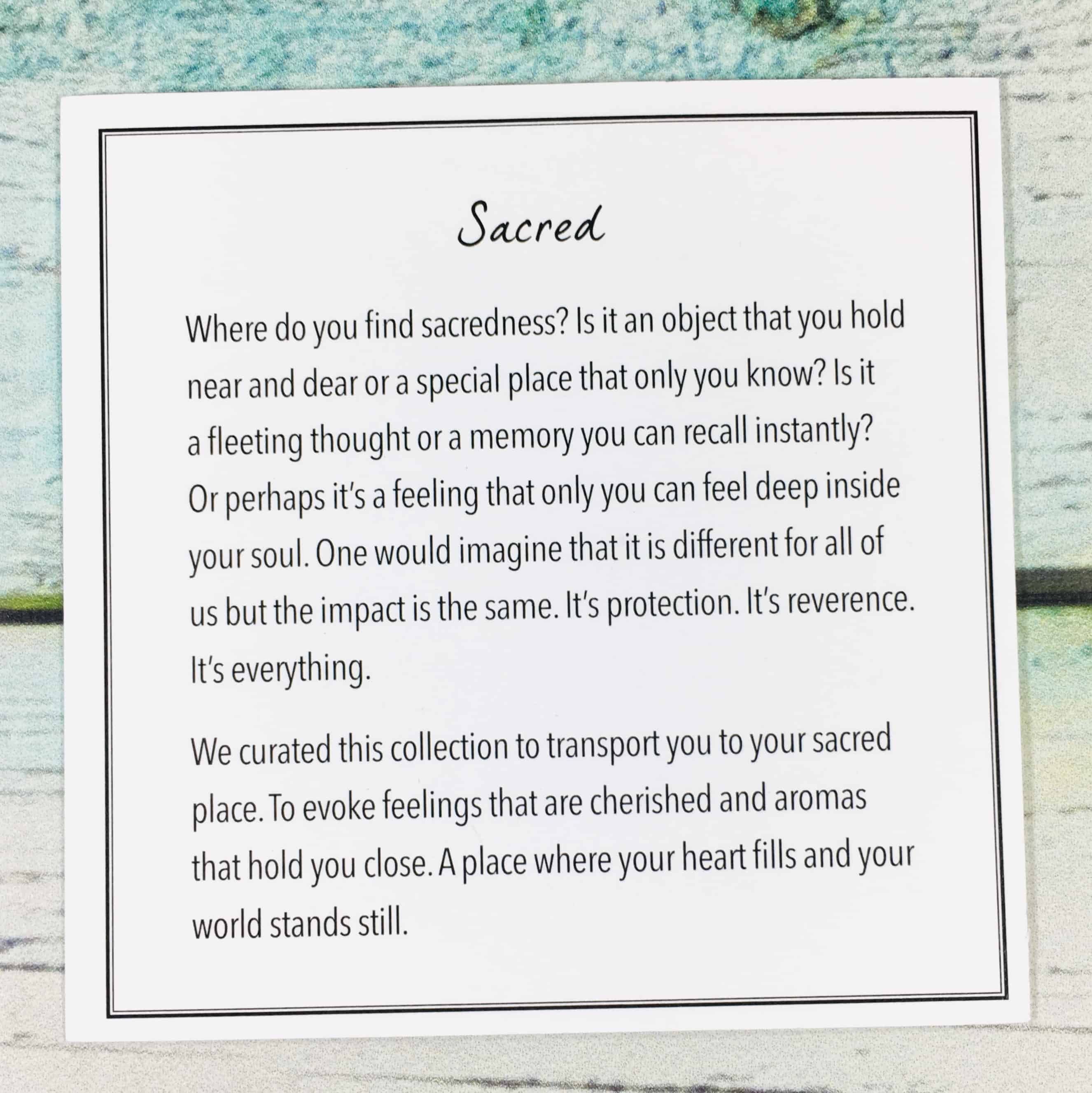 The theme for October's box is Sacred.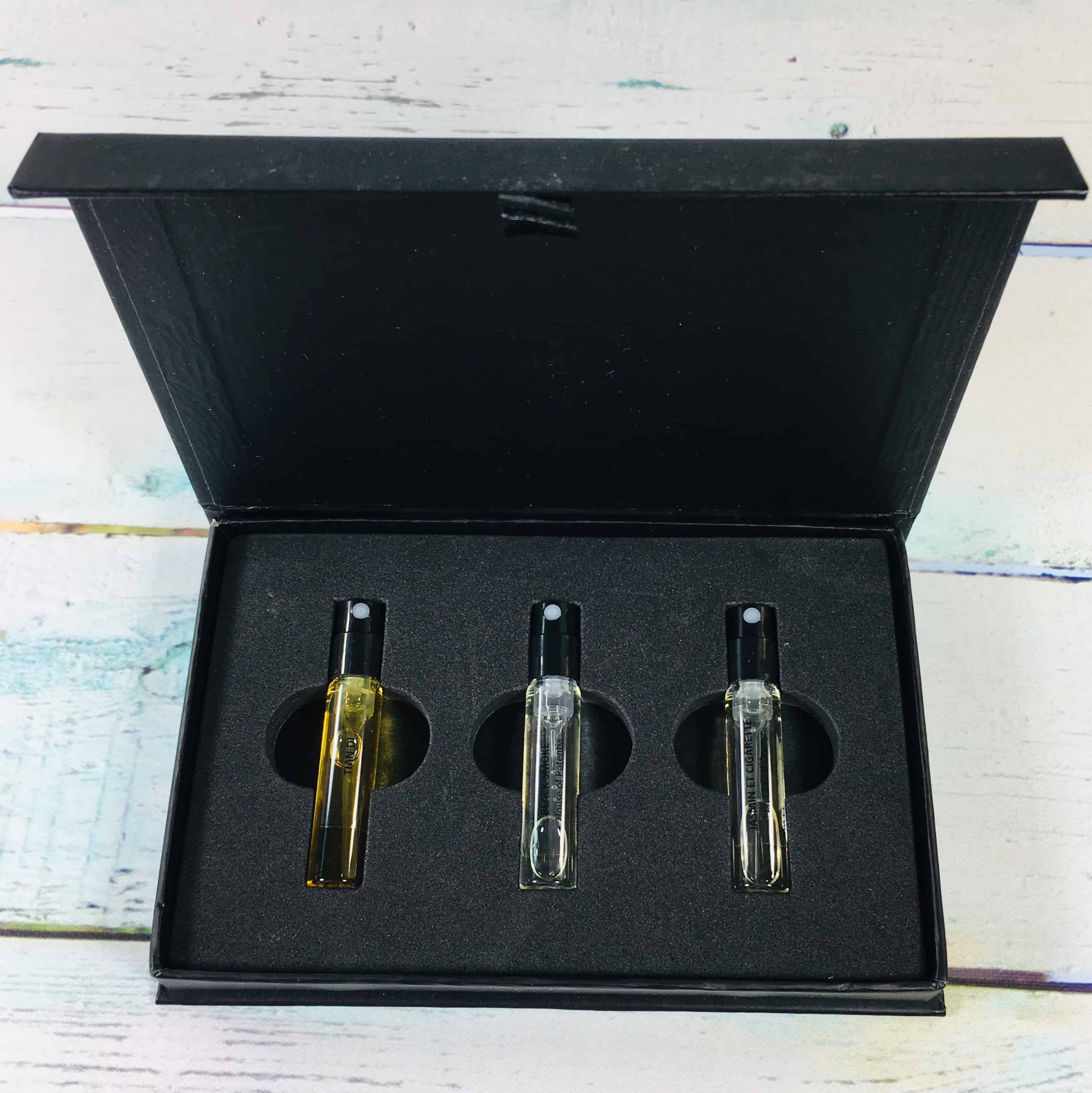 I can't wait to try my new scents! I try to wear each scent at least twice so it takes me around 6 days to get a feel for the samples.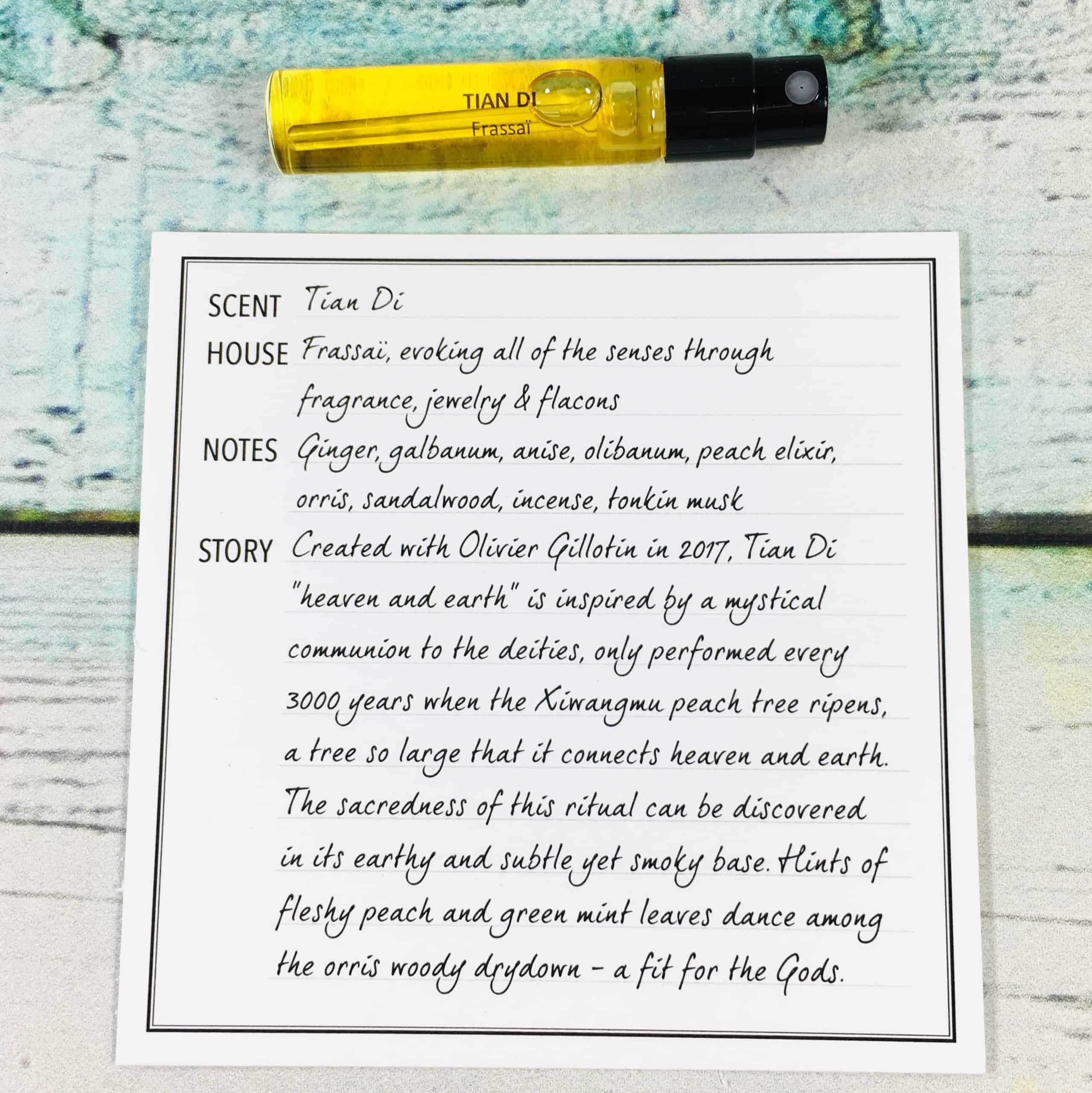 Tian Di Frassai ($130 for 1.7 ounces) changed scent approximately every 30 seconds, smelling sweet, then plaster-like, then spicy, and then like peaches about to turn. It is an Oriental Woody scent although I didn't pick up any woods on my skin. There is an underlying sweetness, like vanilla and caramel, and other scents that I can't quite name.
Black Smoke House Of Potentia ($145 for 1.7 ounces) is a Woody Chypre, which means it tends to smell like woods and oak moss, and this one in particular is meant to be unisex. This is deep without feeling overwhelming, at least after that initial first blast wears off. I could barely pick up the vetiver, which tends to smell like band-aids on my skin, so that was a good thing. It reminds me of a fall candle, smokey and a barely-there sweetness.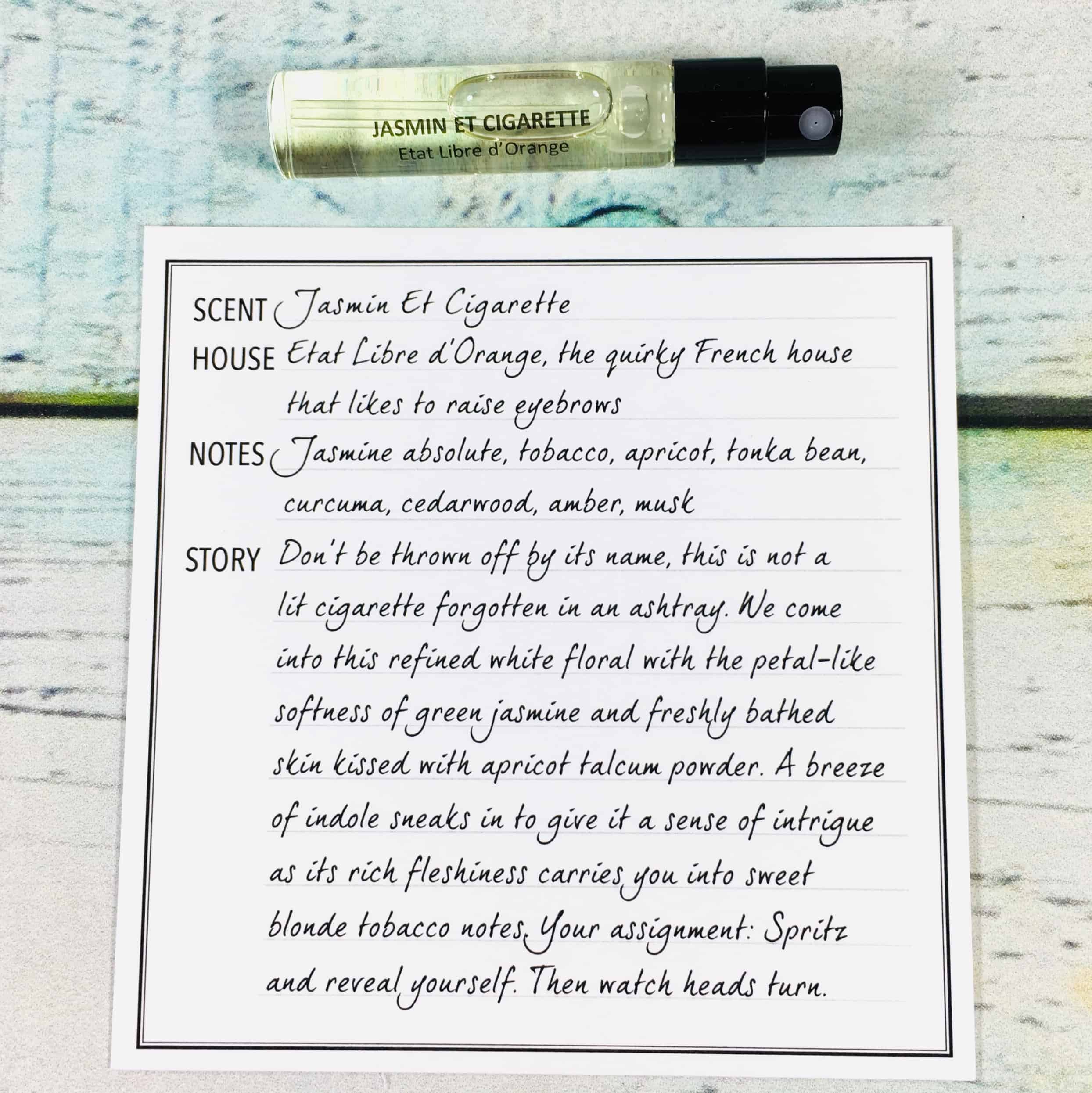 Jasmine et Cigarette Etat Libre d'Orange ($149 for 3.38 ounces) is a woody floral musk from the niche fragrance house that has sometimes strong scents. The scent notes include tobacco, jasmine, and musk. I know the tobacco is not supposed to smell like a cigarette, but to me that is the strongest smell, along with a white floral. I was walking past a smoking area behind a woman who was wearing perfume and that is what it smells like.
I like the theme that Olfactif presented this month, and was pretty happy with two of the scents (sorry, I just really dislike cigarettes!). These scents were indeed smokey and a nice choice for the beginning of fall. After a summer of wearing lighter scents I am really looking forward to richer, deeper scents and this month was a great start!
Have you tried Olfactif? Let me know what you think of this subscription in the comments!