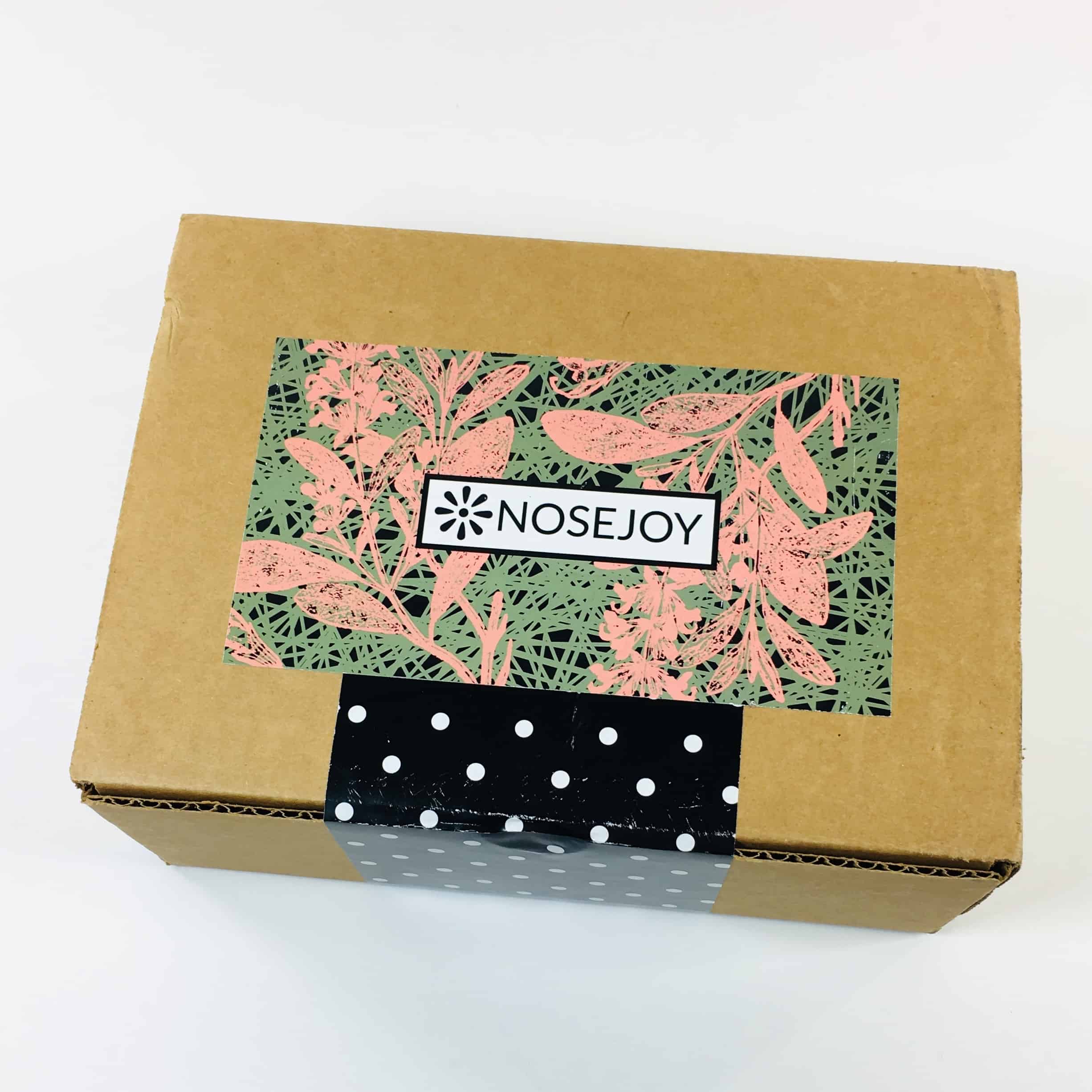 NOSEJOY is a monthly subscription box that sends items to please your sniffer! Make your nose happy with lovely smelling soaps, candles, lotions, and more for $34.95, which includes shipping. Each box will be curated to the season and will include upscale and boutique brands.
Your sense of smell is strongly tied to your emotions. Good smells create good vibes! With NOSEJOY, you can experience smell-good happiness throughout your day – a fresh soap in the bath, an energizing candle at your desk, or a delicious lotion on your skin. The best part is that you can use and enjoy these things knowing new premium goods are on the way!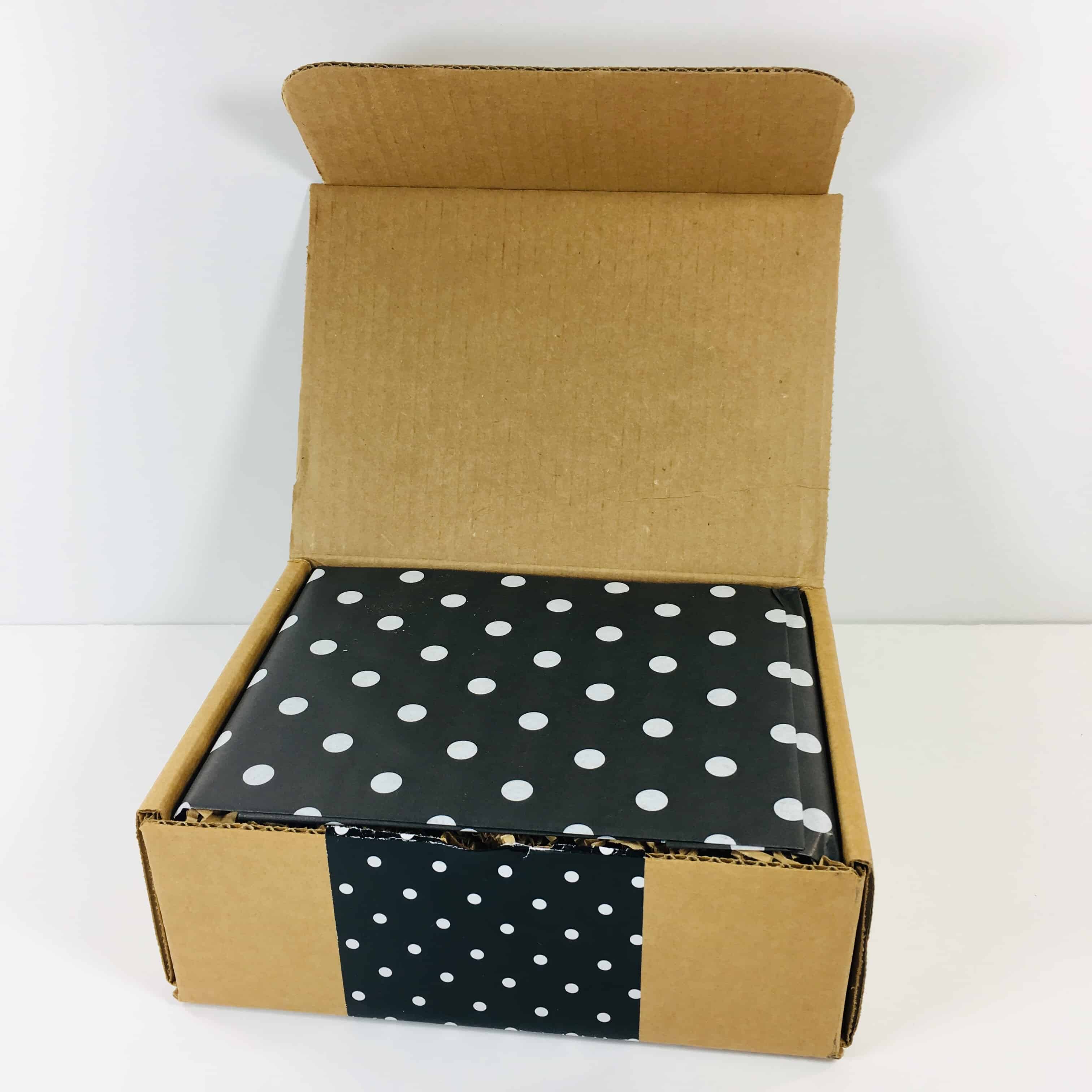 The presentation was lovely, with a seasonal sticker on the outside and patterned tissue paper inside. I love that the sticker outside the box is changed every month, it is a neat touch!
DEAL: Get $5 off your first box! Use coupon code HELLO5.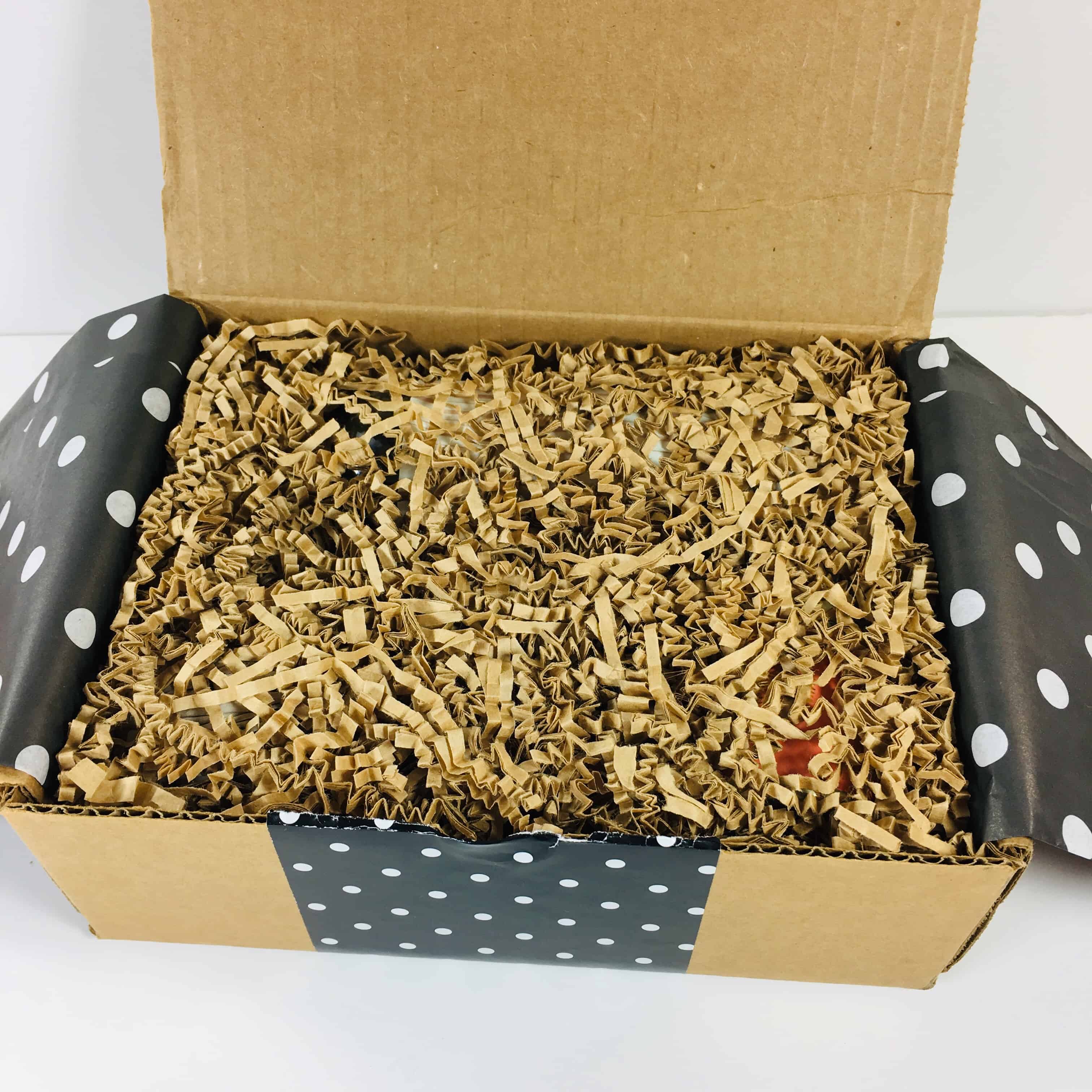 Everything was tucked into shredded paper squiggles.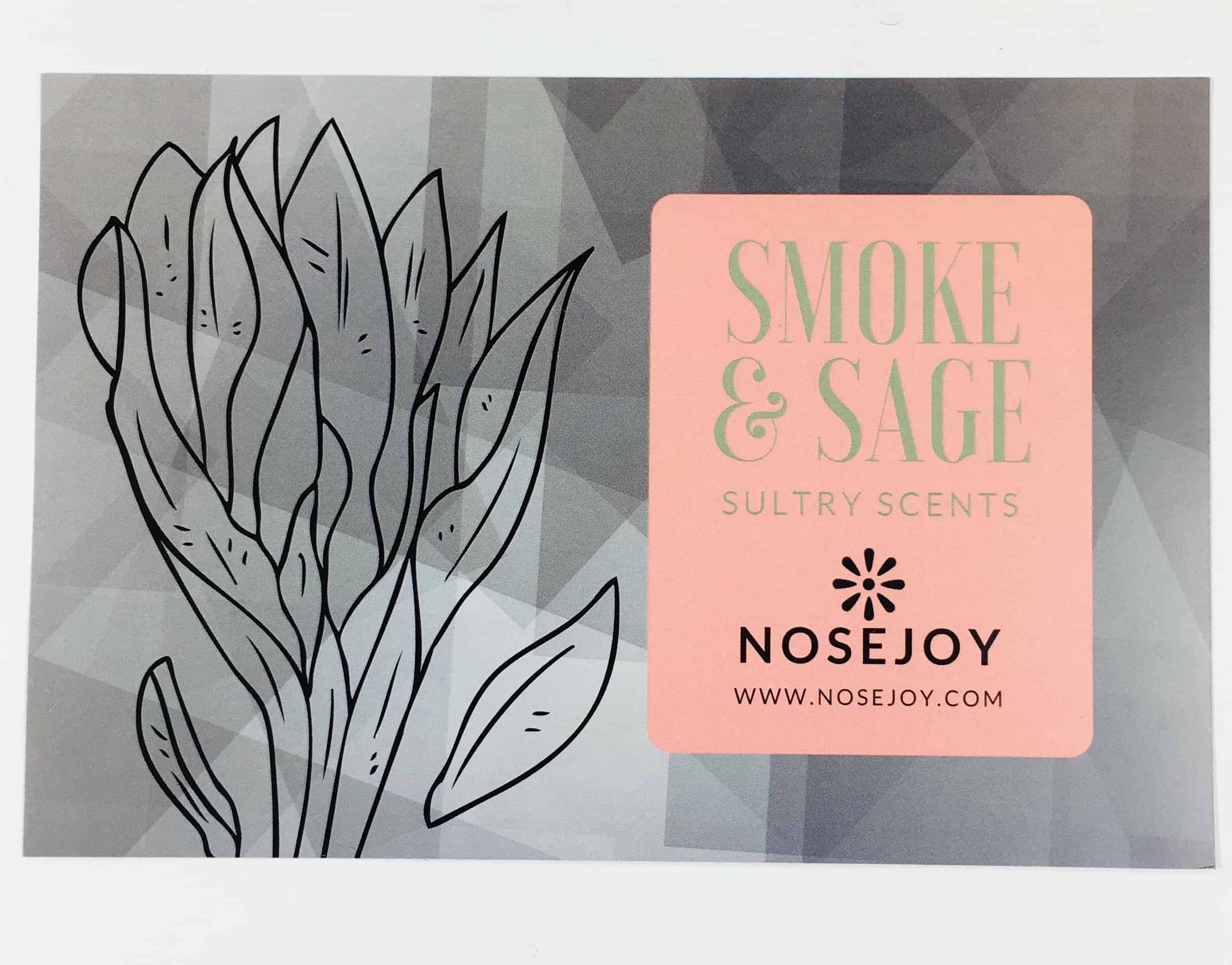 I found a card that announced the October theme, Smoke & Sage, Sultry Scents. 
The back of the card gave a little intro into this month's theme and items. Time to get cozy!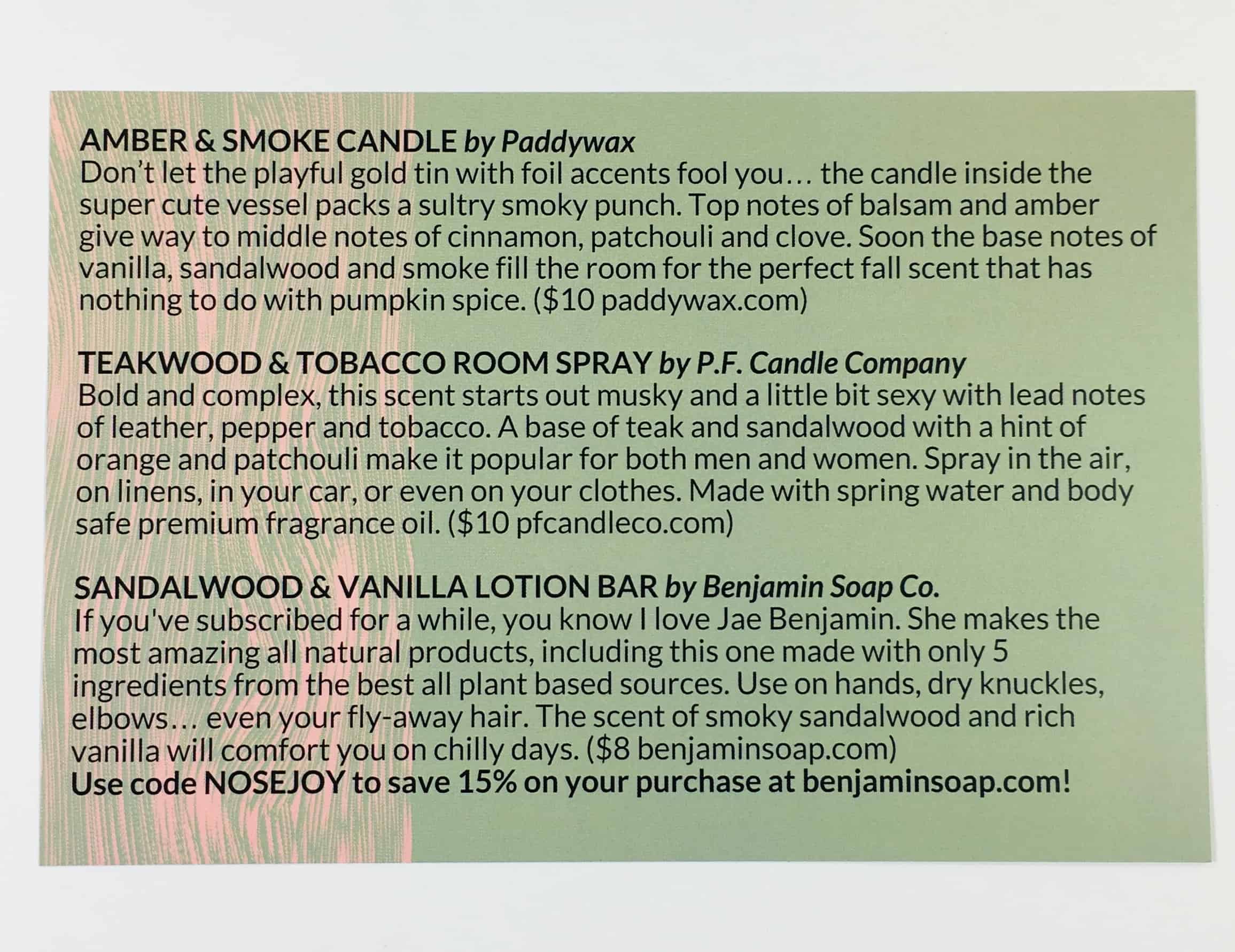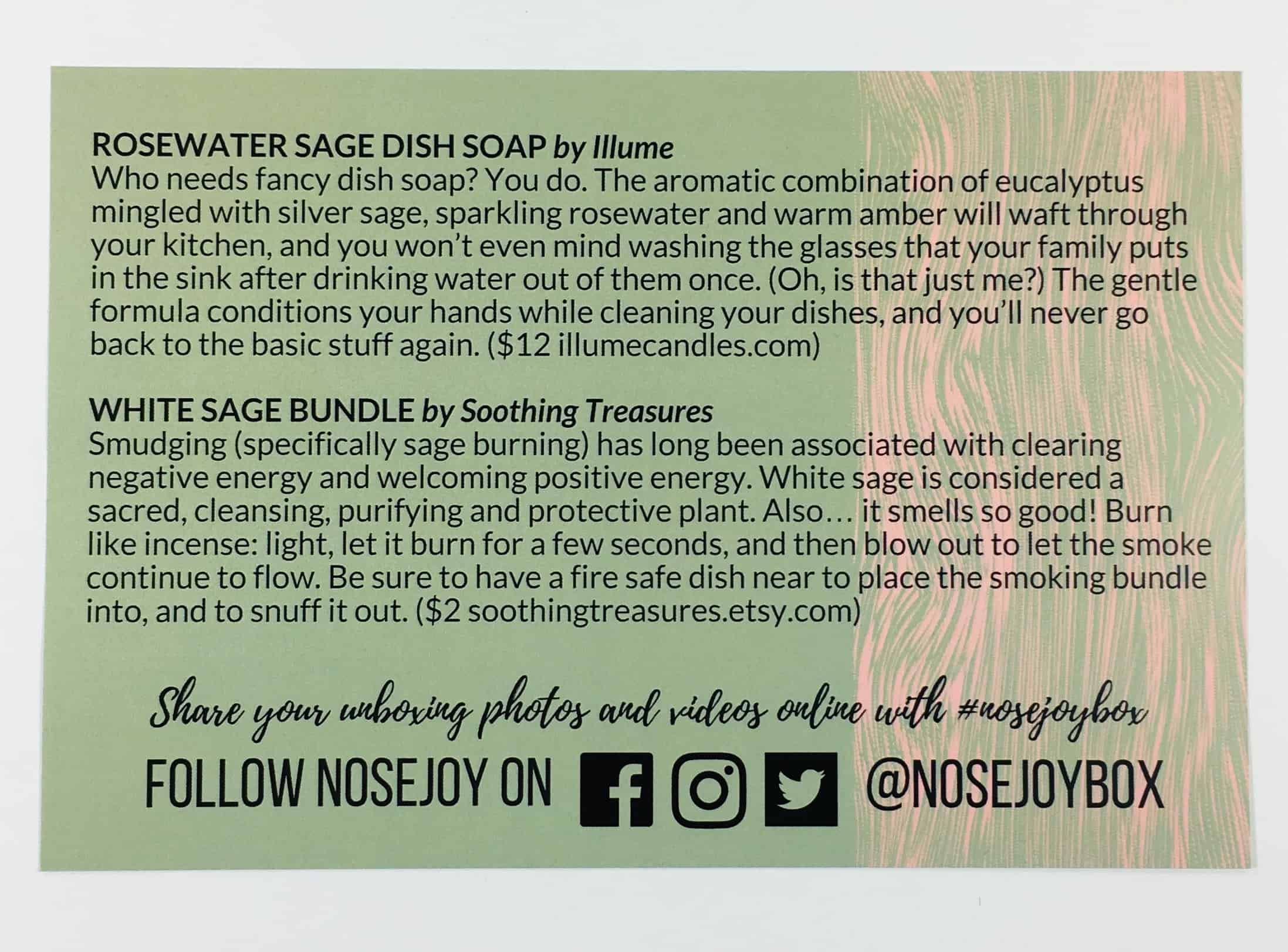 There was a separate card that gave a little info for each item, its MSRP, and listed a website in case you need more.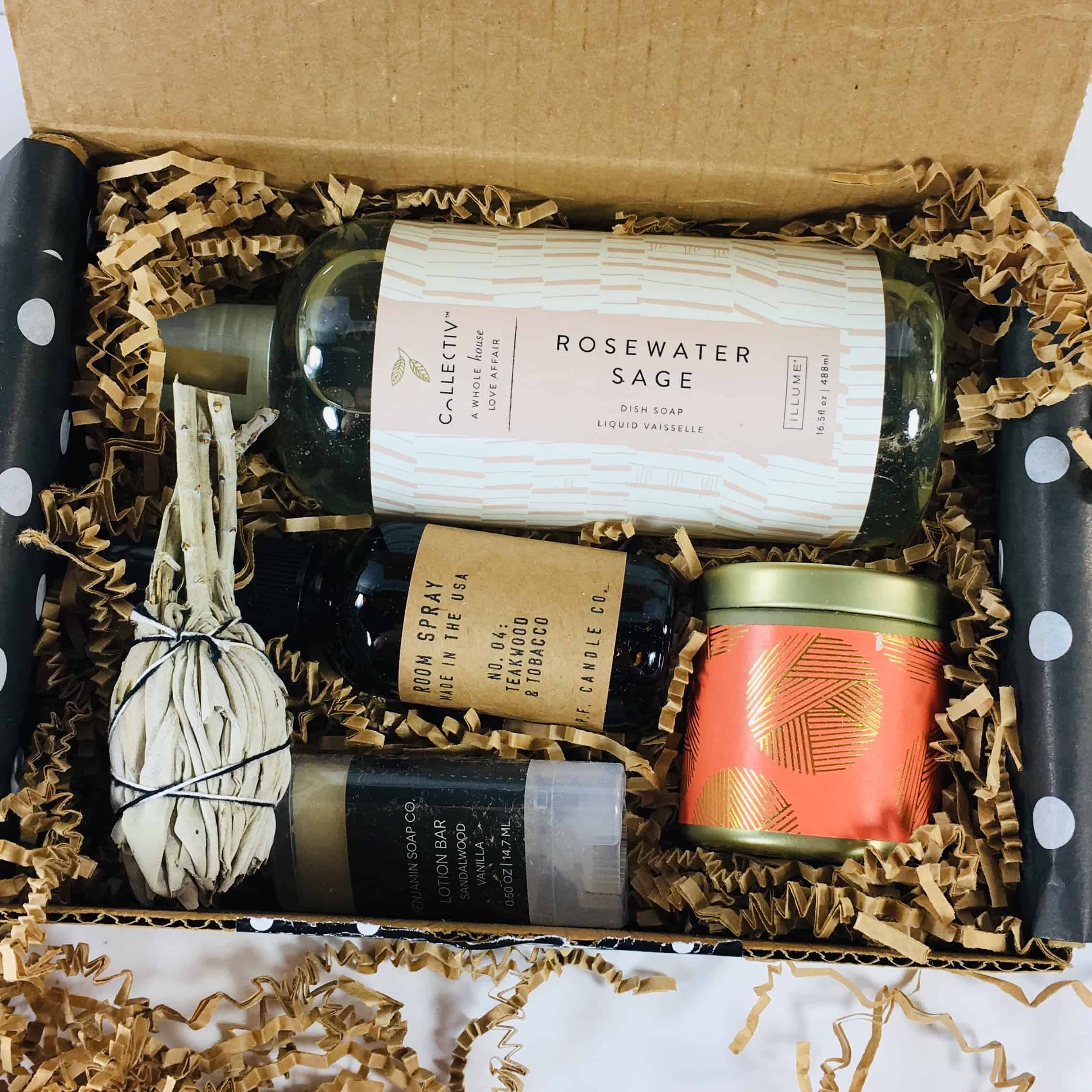 The items are not only sweet smelling to my nose, they are also pretty to look at and fun to use.
Everything in my October 2018 NOSEJOY box!
Soothing Treasures White Sage Bundle ($2.50) I've received sage smudge sticks in other boxes so I am familiar with this item and its use. Some believe it has healing or cleansing properties, but if you're not into that just know it leaves a smokey sweet scent in your home!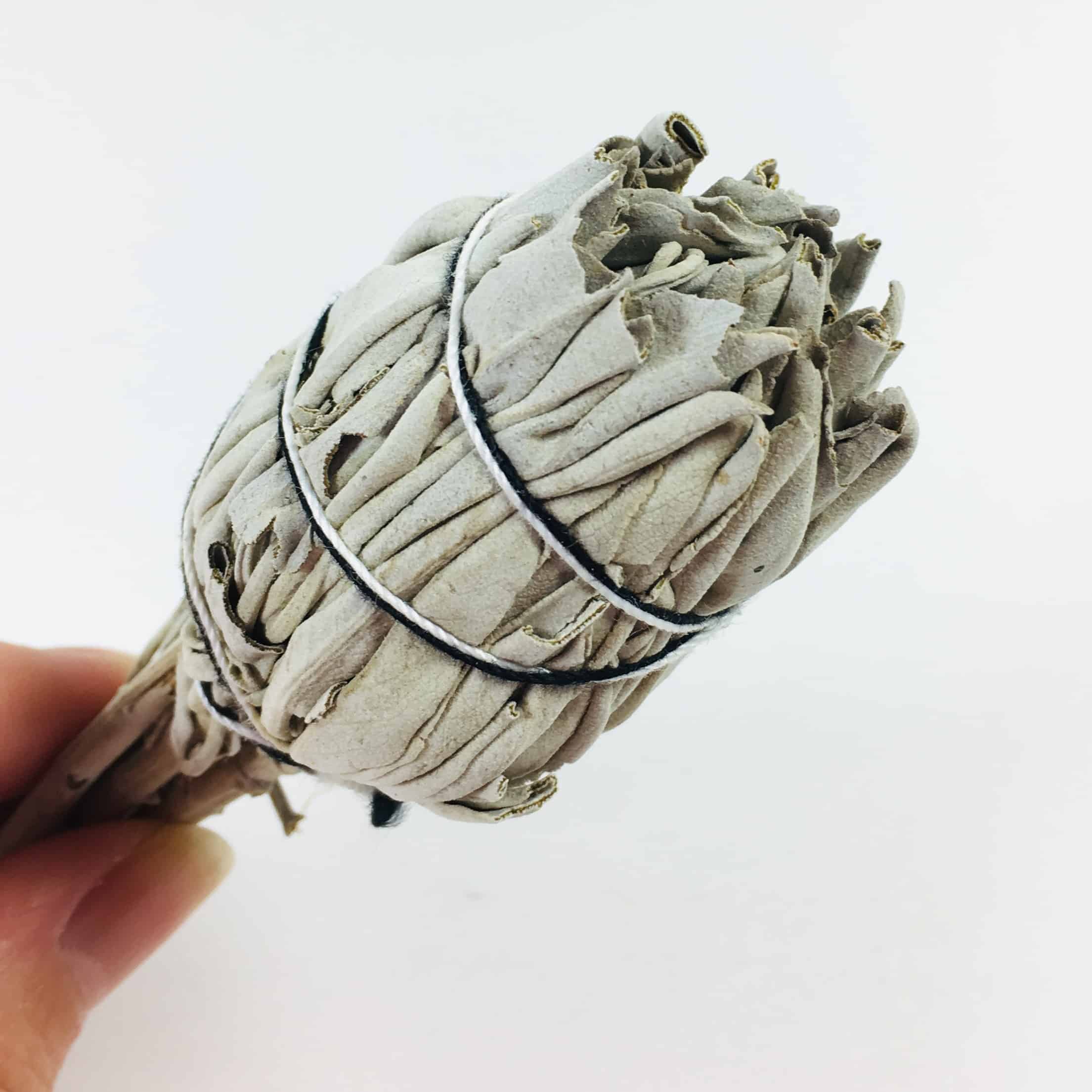 It's made of sage leaves bundled with string. You light the tip with a match or gas flame, let it catch for a few seconds, and then blow it out, at which point it should be smoking. I carry it around the house with a plate held underneath to catch any ash, and if you are so inclined you can think positive thoughts as you "cleanse" the air of negative energies. It should stop smoking after a couple of minutes but if not just hold it under the faucet for a bit to put it out, then save it for another time.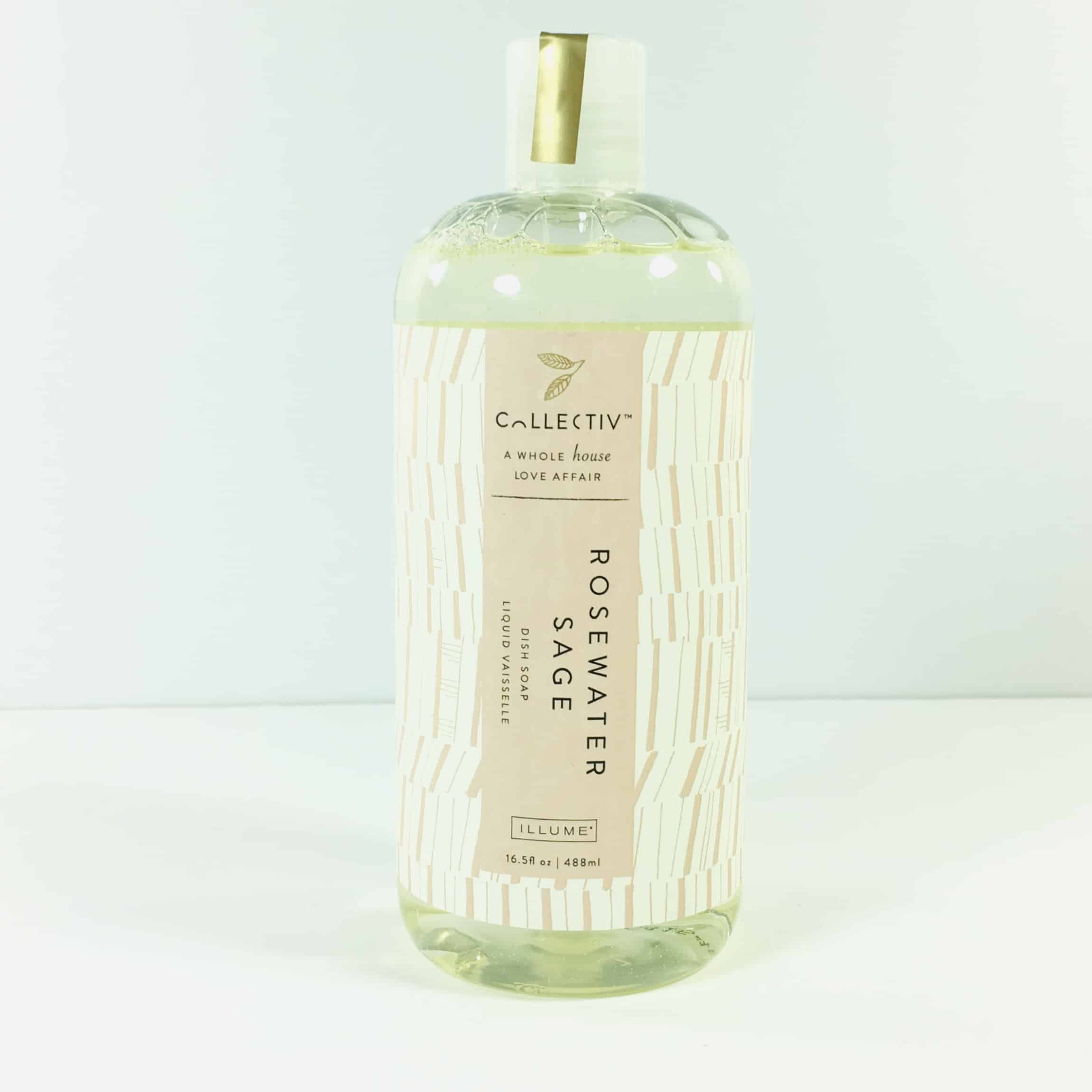 Illume Rosewater Sage Dish Soap ($12) I am used to using apple scented Dawn dish detergent so the idea of a scented dish soap isn't new. But this scent, heck, the fact that I received DISH SOAP in a subscription box is just amazing! It smells warm and cozy, like a unisex cologne that is suitable for fall. I found myself smiling while washing the dishes so that in itself is a miracle. It also cleaned the dishes just as well as my usual soap.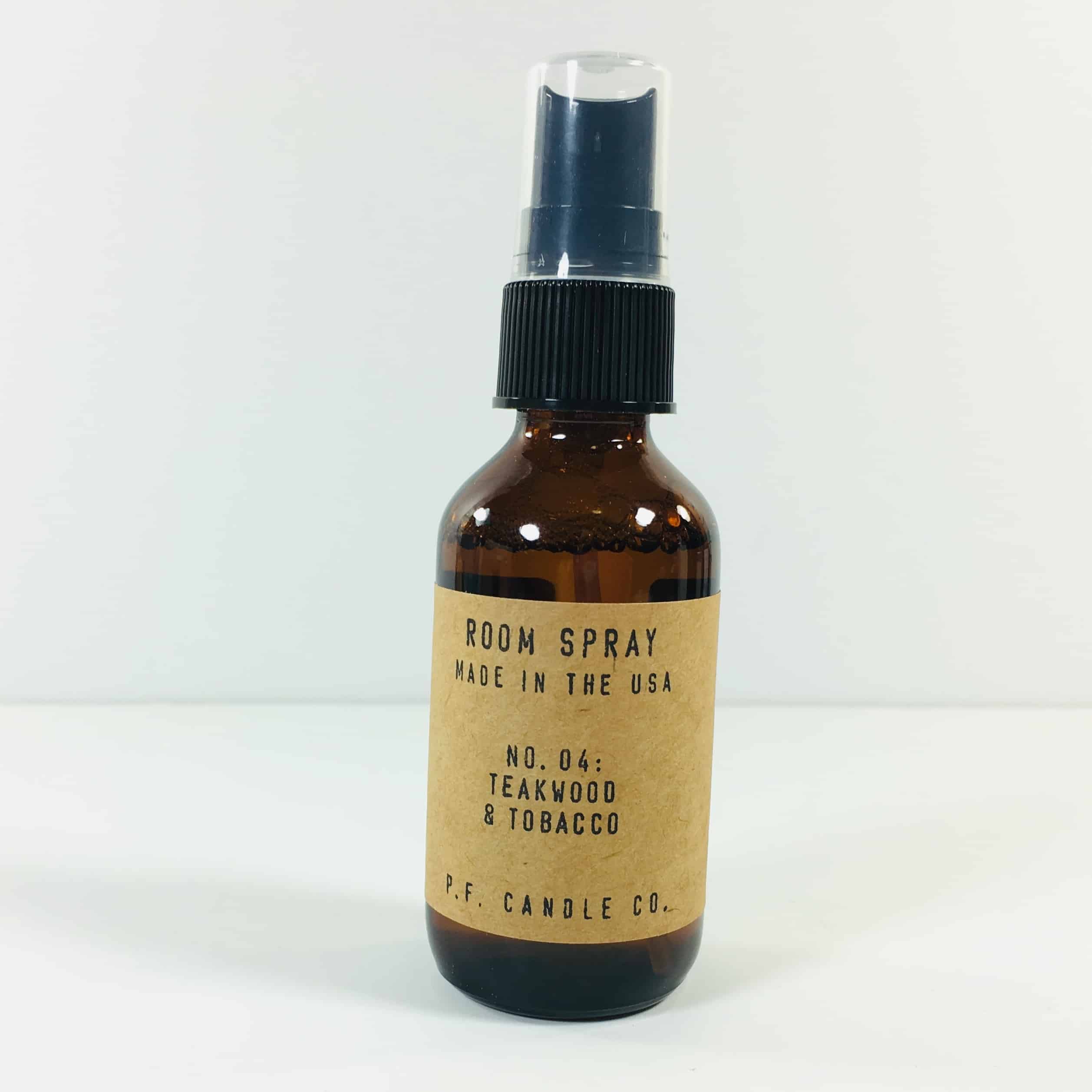 P.F. Candle Company Teakwood & Tobacco Room Spray ($10) is another product that smells like cologne suitable for a man or a woman. It is such a deep and comforting scent, like warm woods, spices, and maybe a touch of sweet tobacco, but not like cigarettes. More like pipe tobacco.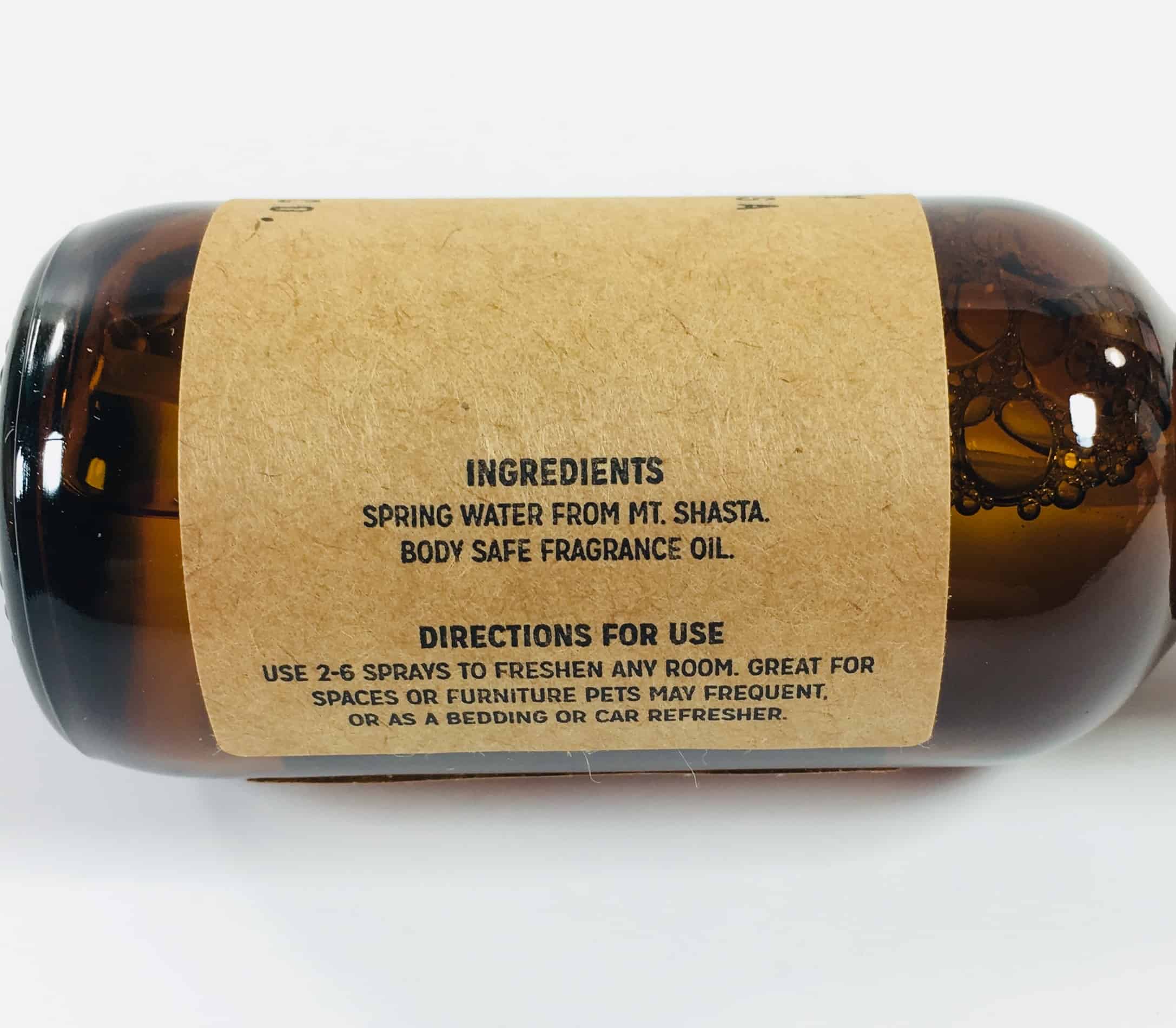 Made with spring water from Mt. Shasta (which is in Northern California) plus fragrance oil. I've received a candle from this company before and really enjoyed it so I hope that NOSEJOY sends something similar in the future (hint, hint).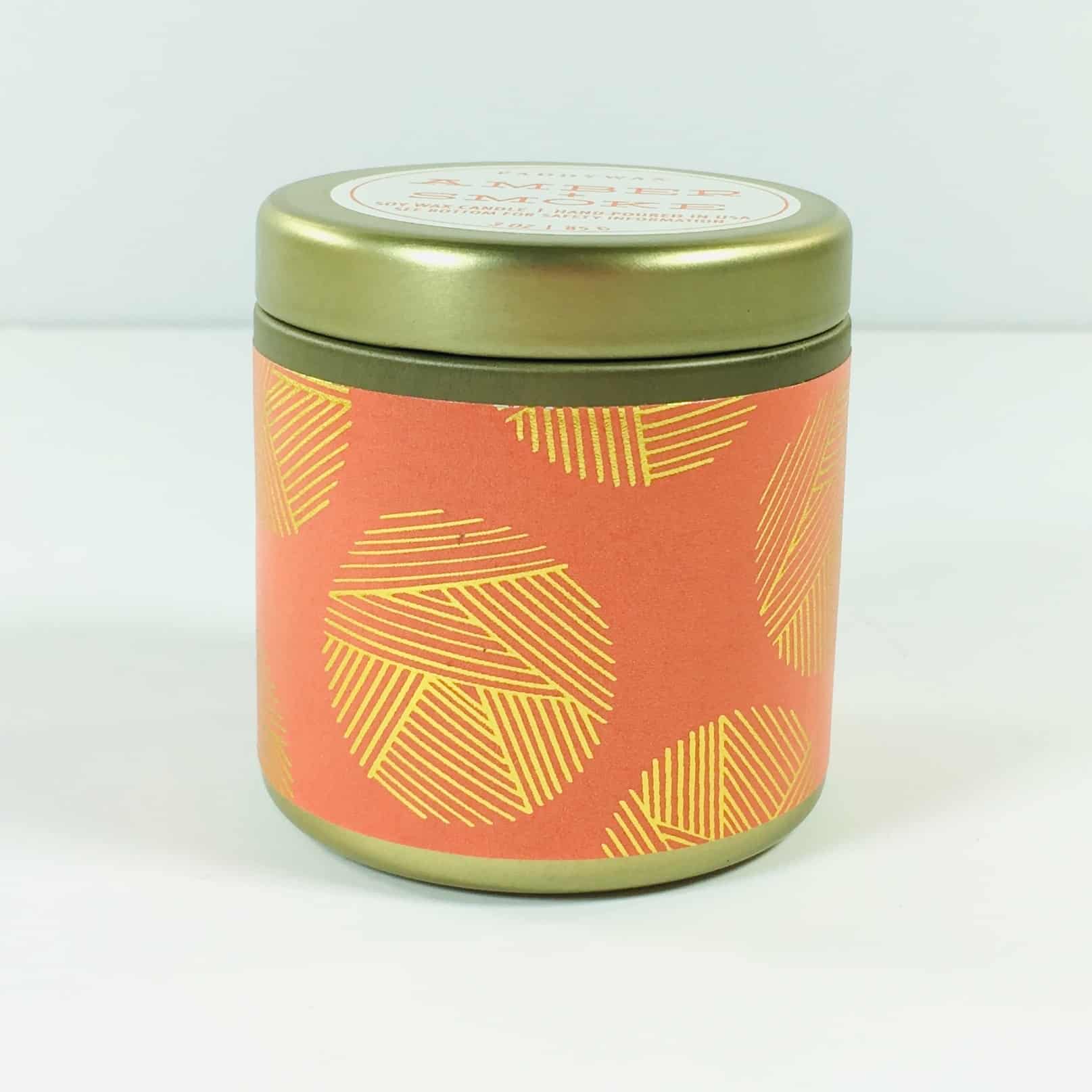 Paddywax Amber & Smoke Soy Wax Candle ($10) Here's a candle to provide us with some smells of the season.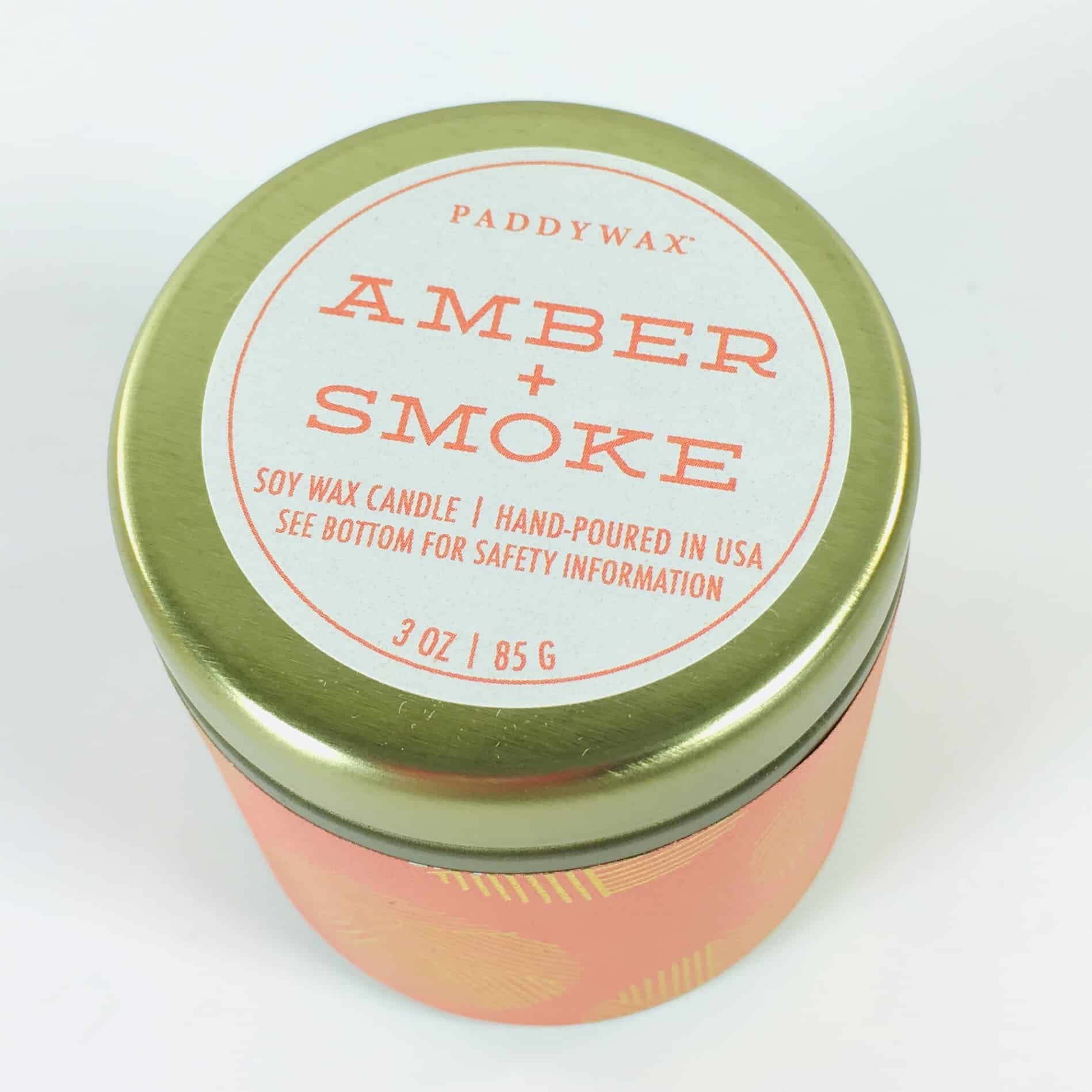 It has notes of amber, cinnamon, and vanilla and puts off just a hint of scent while burning so it's not overwhelming.
It's from the Kaleidoscope Collection, which means it has pretty geometric patterns with gold accents on the outside of the tin. It's made of soy wax and is hand-poured in Nashville, Tennessee.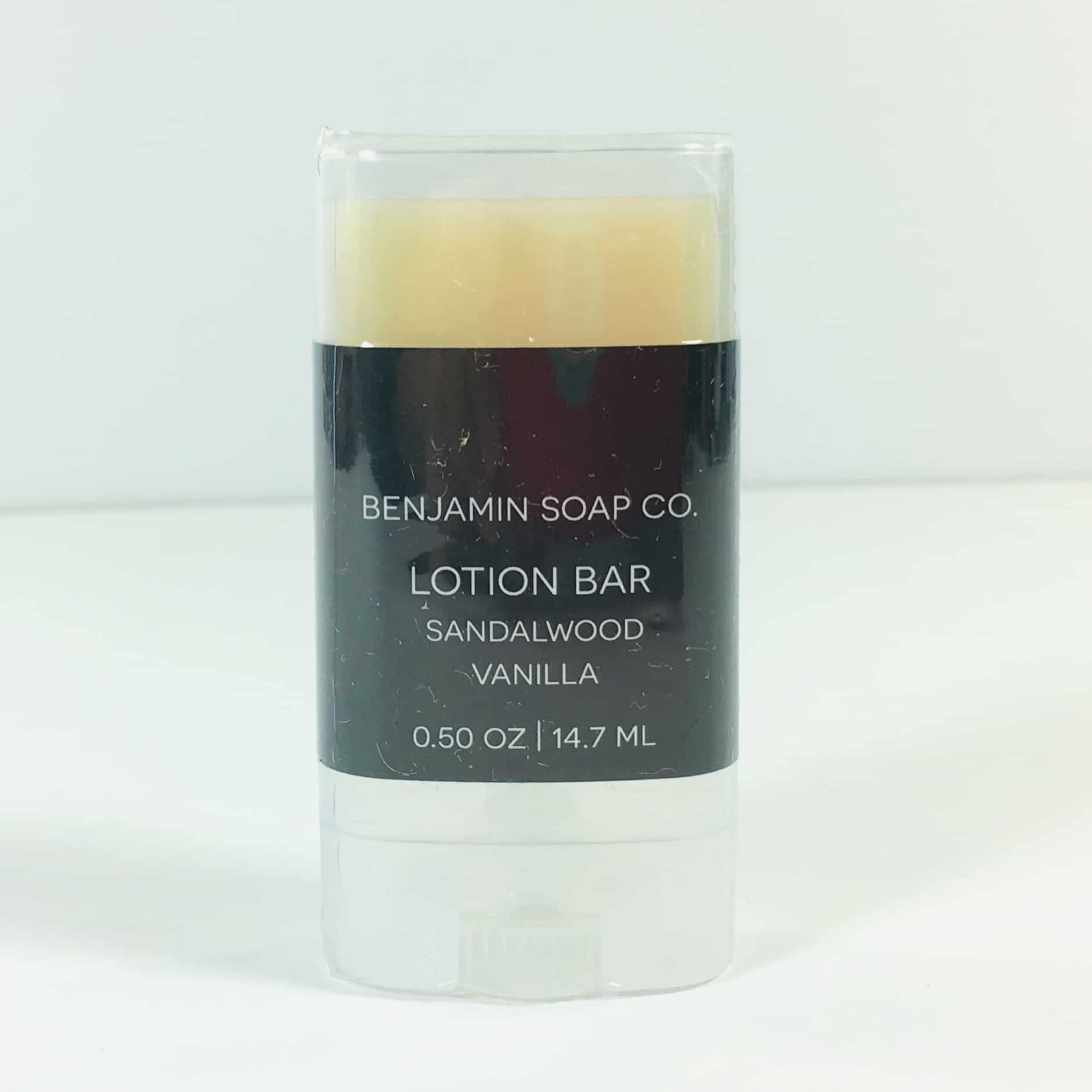 Benjamin Soap Co. Lotion Bar in Sandalwood Vanilla ($8) Lotion bars are handy to have while traveling or even for carrying in a purse or backpack because they are solid and a little less messy to use than lotions (although I would say keep it out of a hot car because it will probably melt).
The simple ingredients are olive oil, coconut oil, beeswax, shea butter, and essential oils. It smells warm and comforting, like someone was baking but there is also a candle burning nearby. It's sweet and almost reminds me of cocoa butter! Rub on hands, elbows & knees, or use to tame flyaway hair.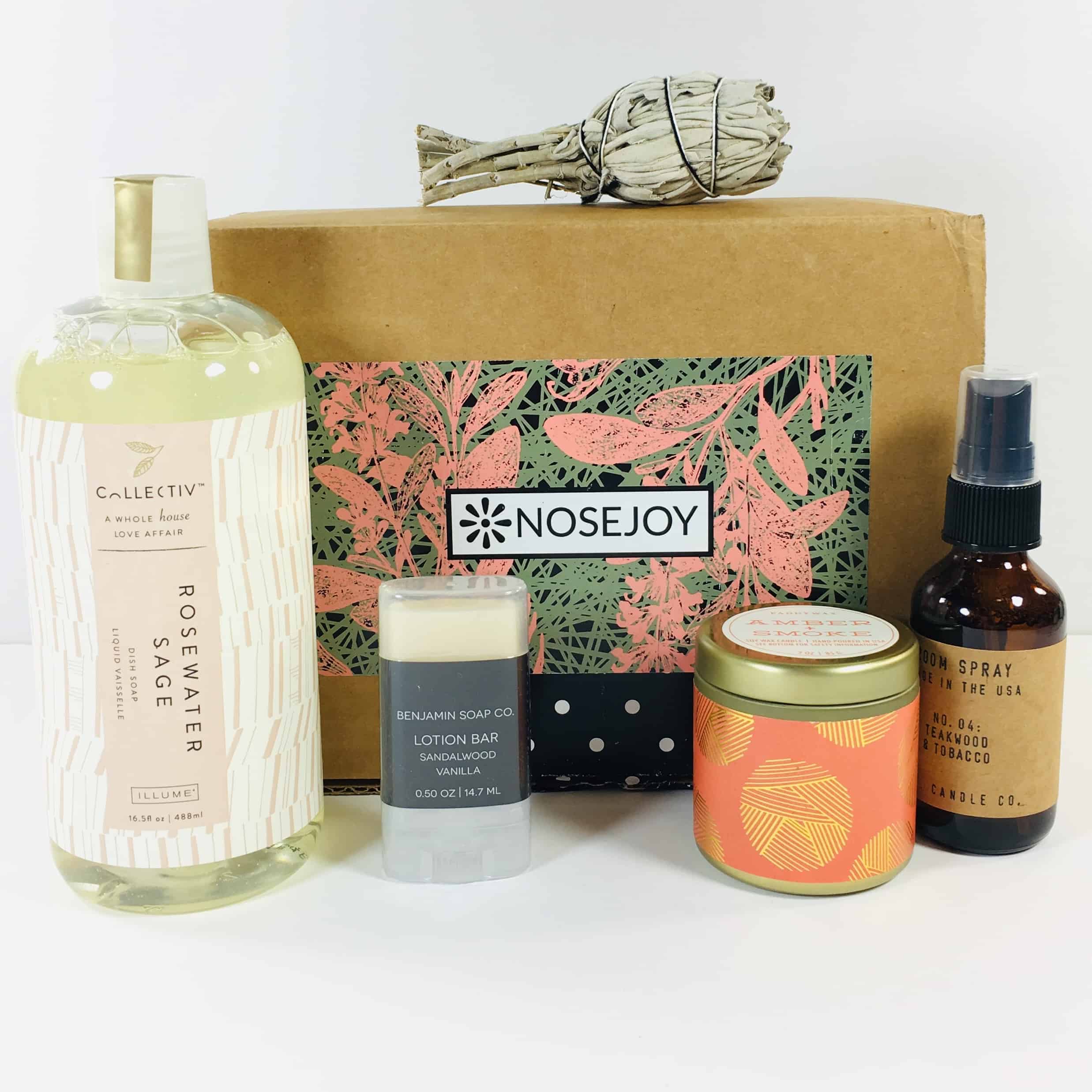 How does NOSEJOY do it? How do they manage to find unique twists on items that I frequently find in boxes, yet that never feel like the same old things? I was blown away by each of the seasonal scents in this box, and there wasn't a pumpkin in sight (not that I dislike pumpkin). The lotion bar smells almost edible, while the candle was relaxing and provided a cozy atmosphere, even when I was just watching TV. The room spray and sage smudge made my home smell amazing, while the dish soap turned an everyday job into something I (almost) looked forward to. The items had a value of around $42.50, which is over the price paid for the box. I love this subscription, it is one that I look forward to every month!
Have you tried NOSEJOY? What do you think of this box?