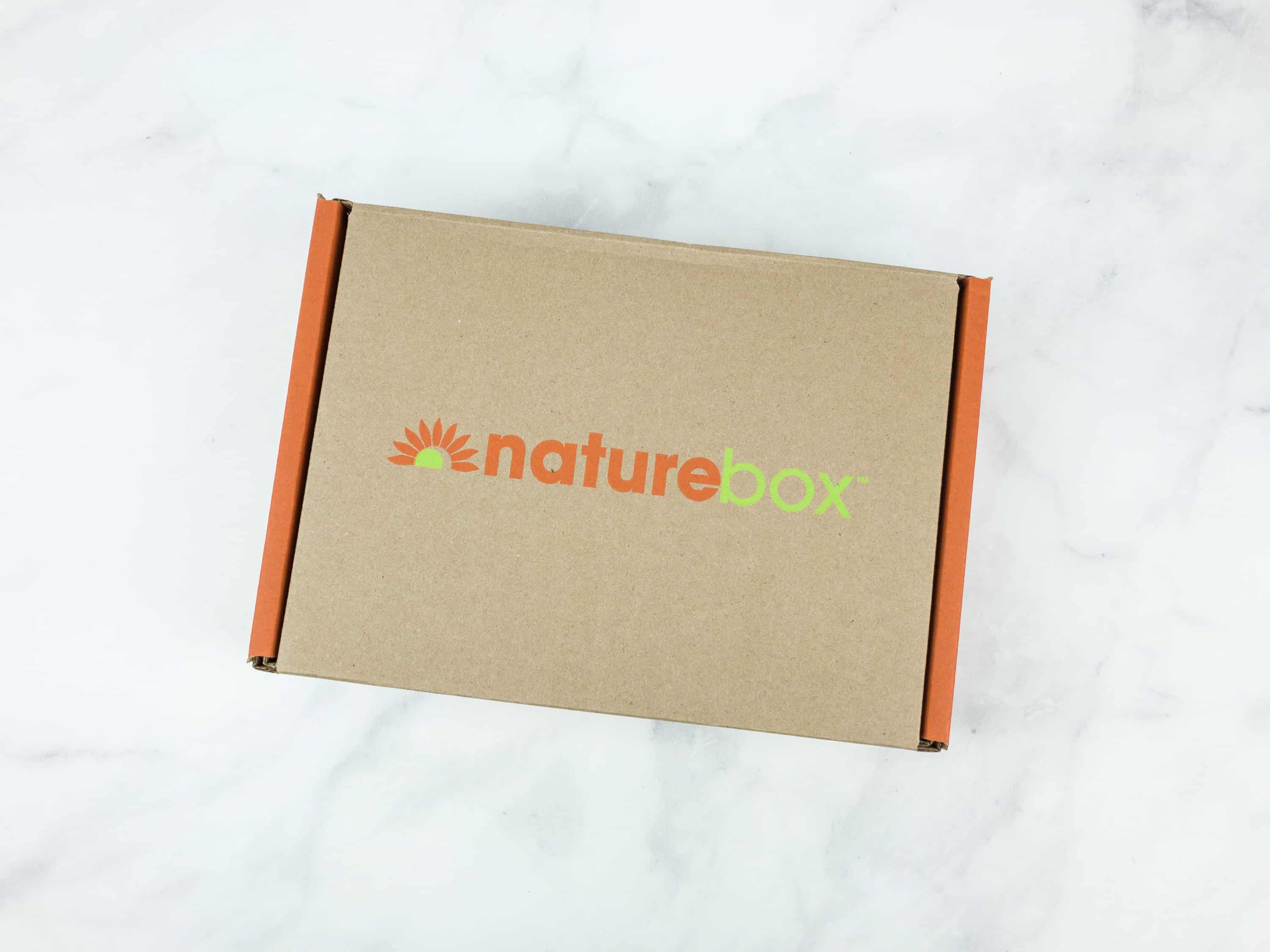 NatureBox is a snack membership club and has just introduced the new Discovery Box, which you can purchase as part of your membership.! Each box is $38.95 (plus free shipping), and includes 5 handpicked snacks – $32.95 with the membership discount! Your first 14 days of NatureBox membership is FREE and after that, NatureBox is $5 per month and $5 will be credited towards your purchases. The credit expires monthly.
The Fall 2018 Discovery Box is now available and will only be sold for a limited time only!
All NatureBox snack meet these criteria, many are vegan, non-GMO, and gluten-free.
Simple ingredients
No artificial junk (colors, flavors or sweeteners)
No high fructose corn syrup
No hydrogenated oils
No MSG
Less than 200 calories per serving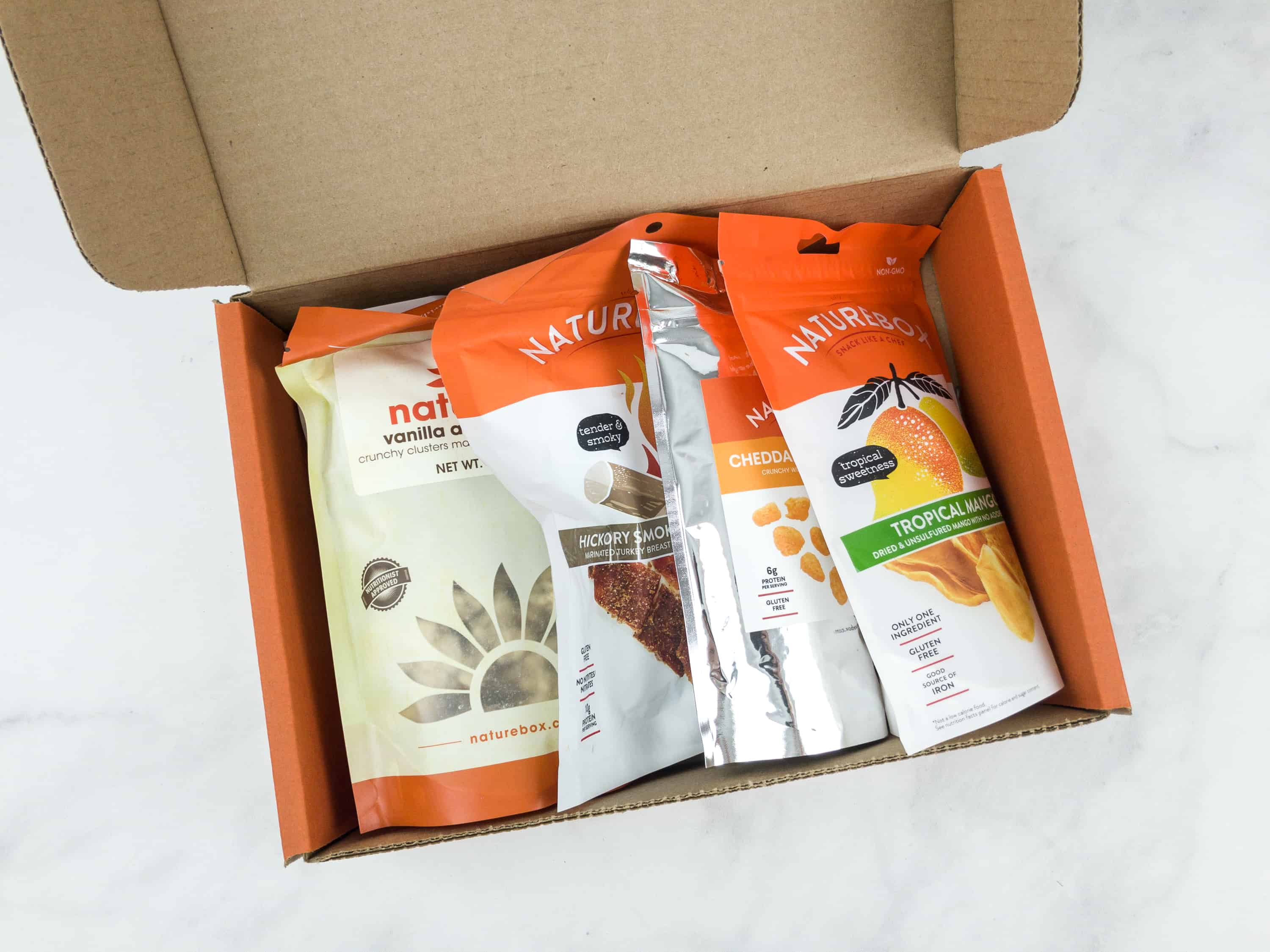 DEAL: Join NatureBox Club today to get your first 14 days free and free shipping for $25! There are often additional promotions that apply on top of the everyday member discounts – see our Naturebox coupons to find the latest deal!
OR get a free box when you pick up the Naturebox FREE trial offer!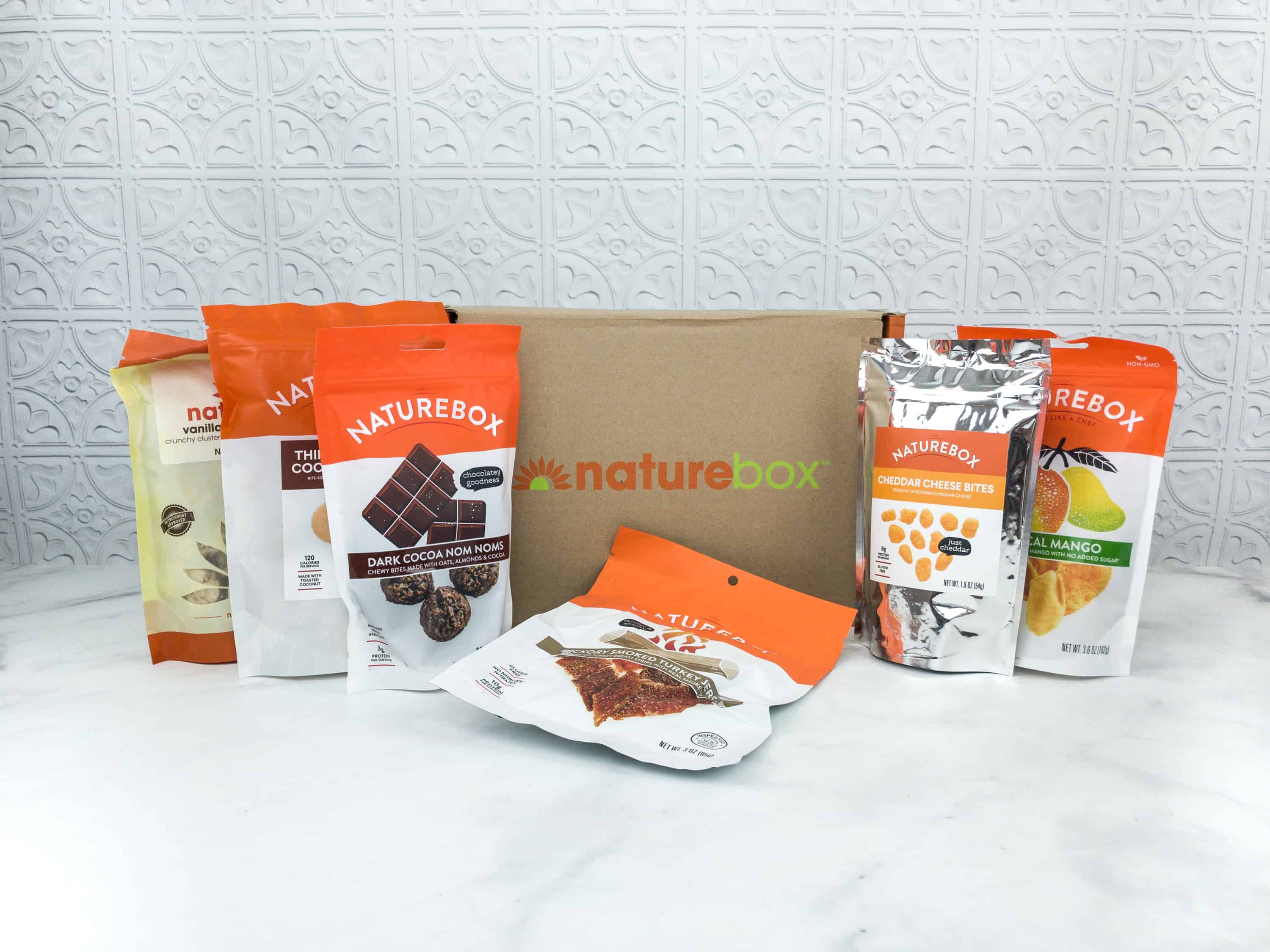 Everything in our box – This is the Fall Naturebox Discovery box, plus one extra item.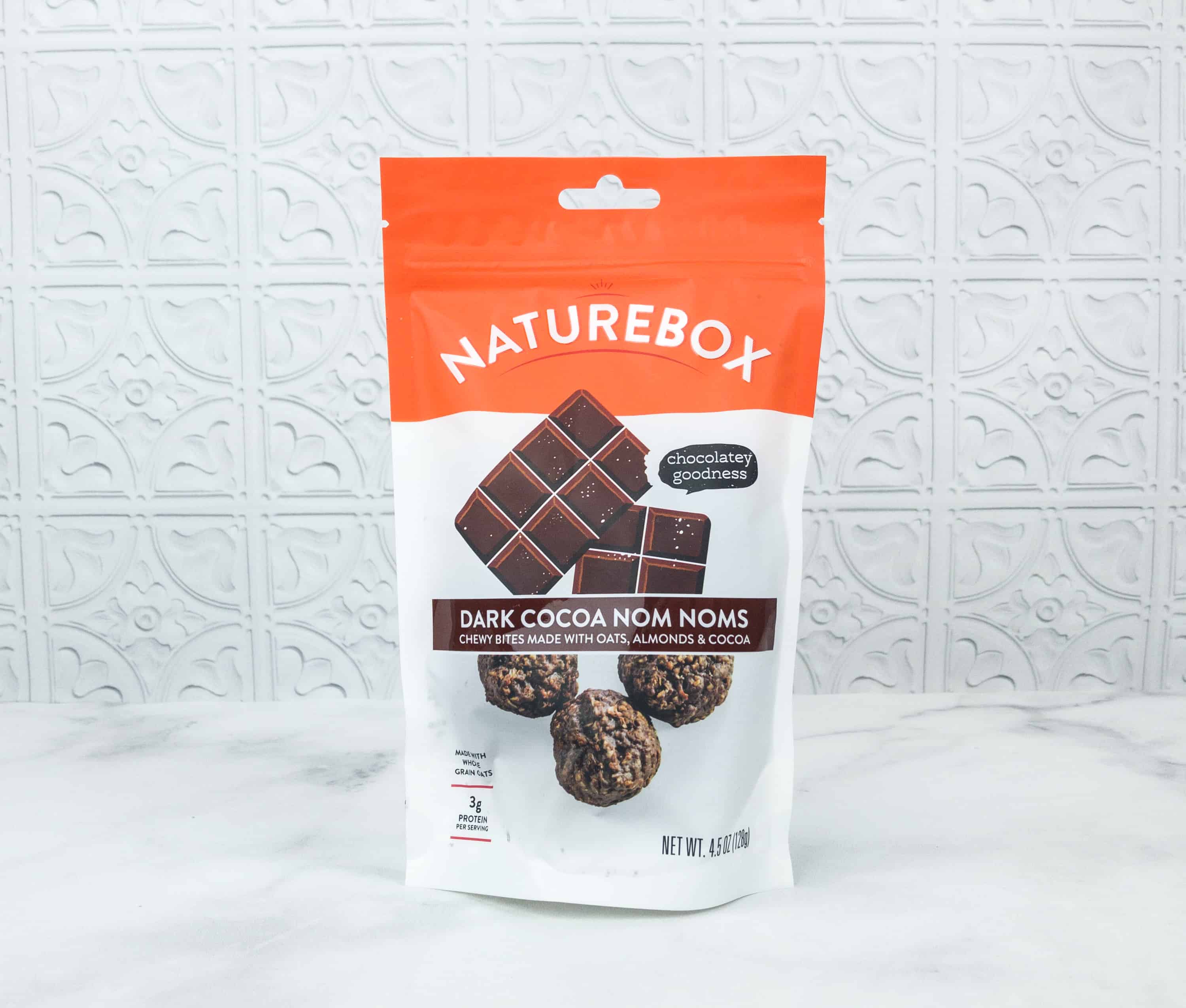 NatureBox Dark Cocoa Nom Noms ($4.49; $3.99 with member discount) These bite sized treats contain blended oats, vanilla, and cocoa which is similar to a soft-baked double chocolate cookie.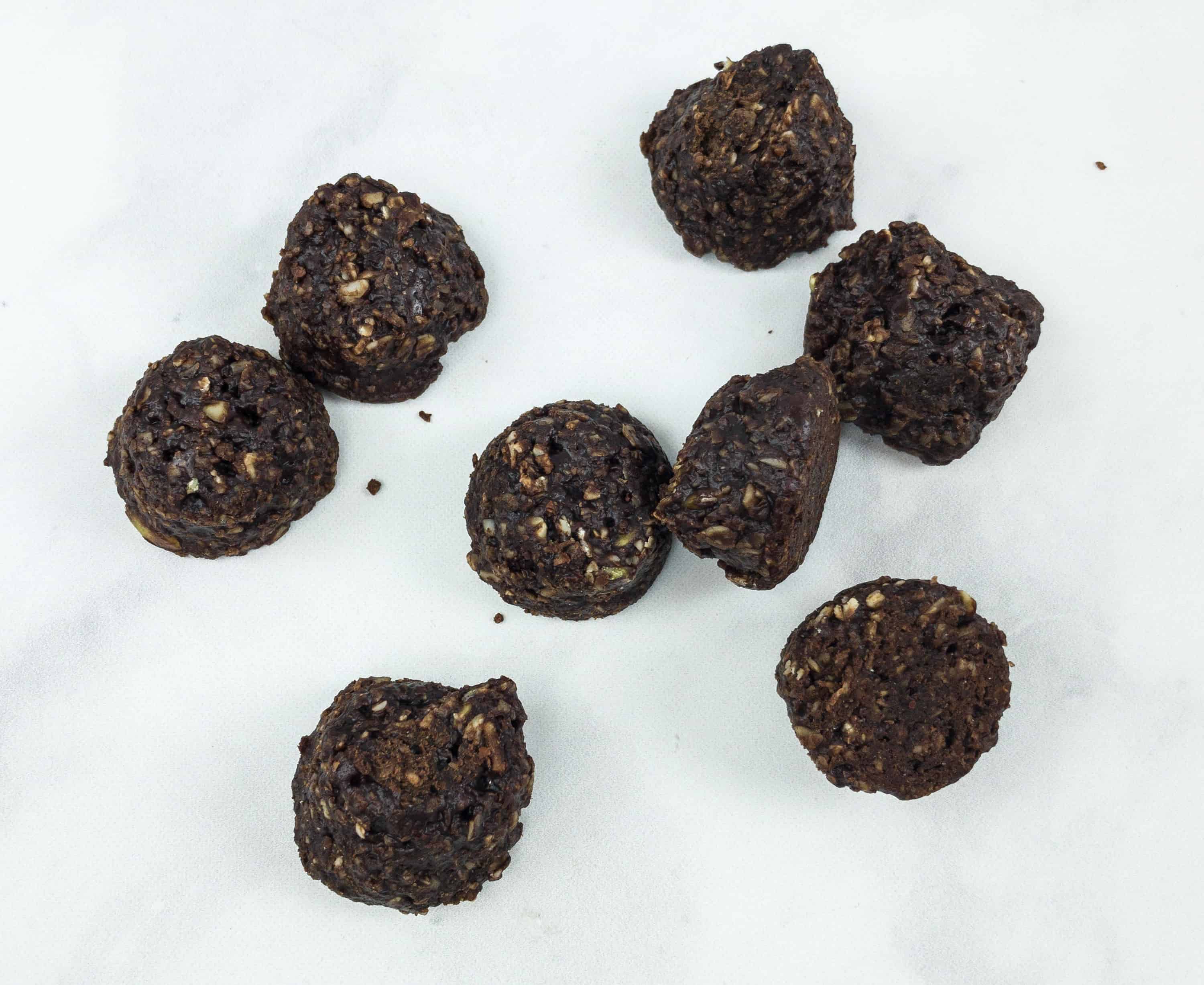 Each piece is sweet, chewy, and chocolatey. This is the perfect treat when combined with a glass of milk – a great healthy snack!
NatureBox Vanilla Almond Clusters ($8.99; $7.99 with member discount) Almonds were kettle cooked and tossed with vanilla to make this yummy snack. It has a light sweetness and a delicious crunch that just keeps me reaching for more.
It contains protein, so it helps stave off your hunger. The best part? You can bring it with you wherever you go.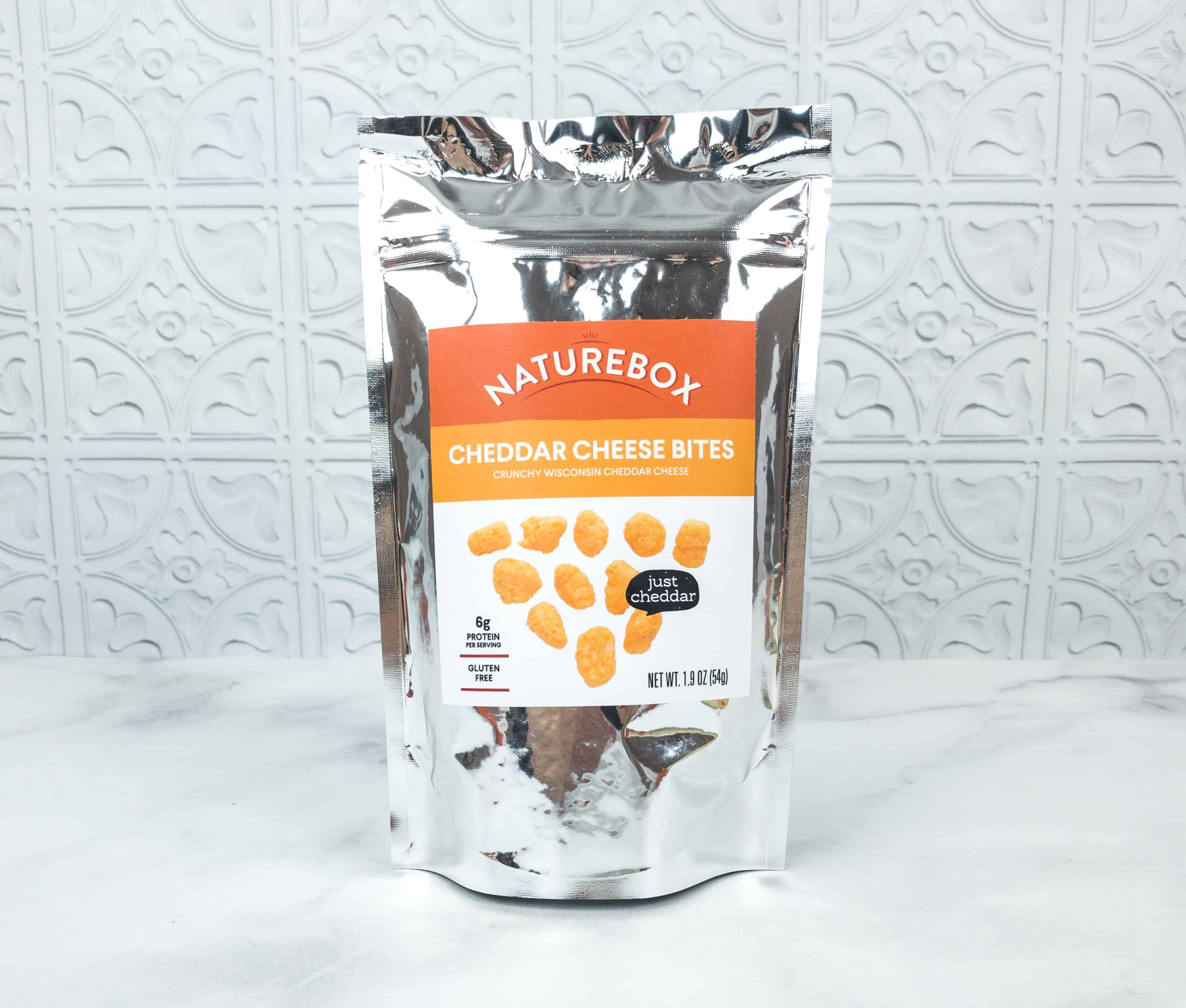 NatureBox Cheddar Cheese Bites ($7.49; $6.49 with member discount) If you're a sucker for anything cheesy, this bite-sized snack is for you.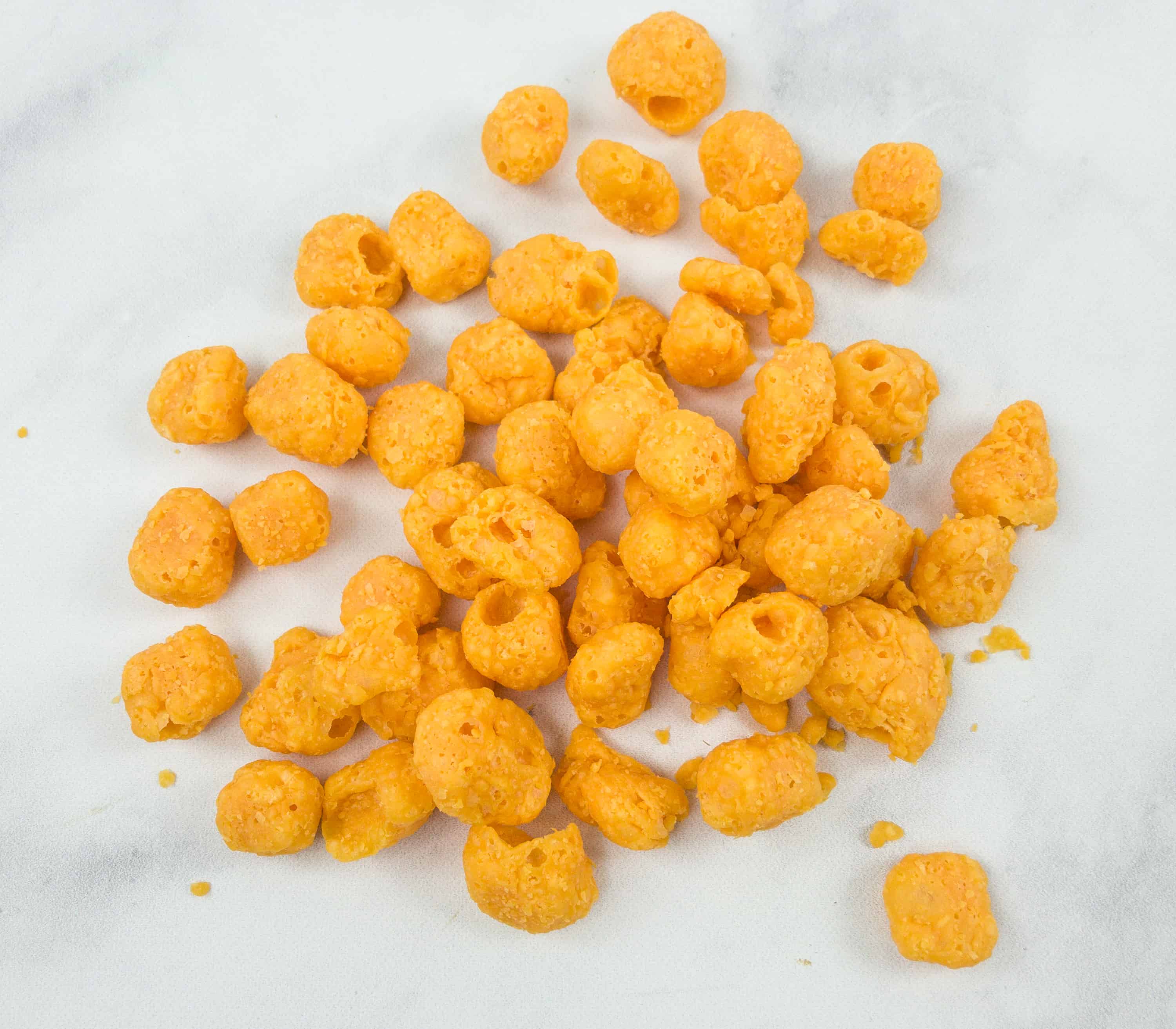 They're irregularly shaped, but each piece is crunchy and really cheesy. It's gluten-free and keto-friendly too.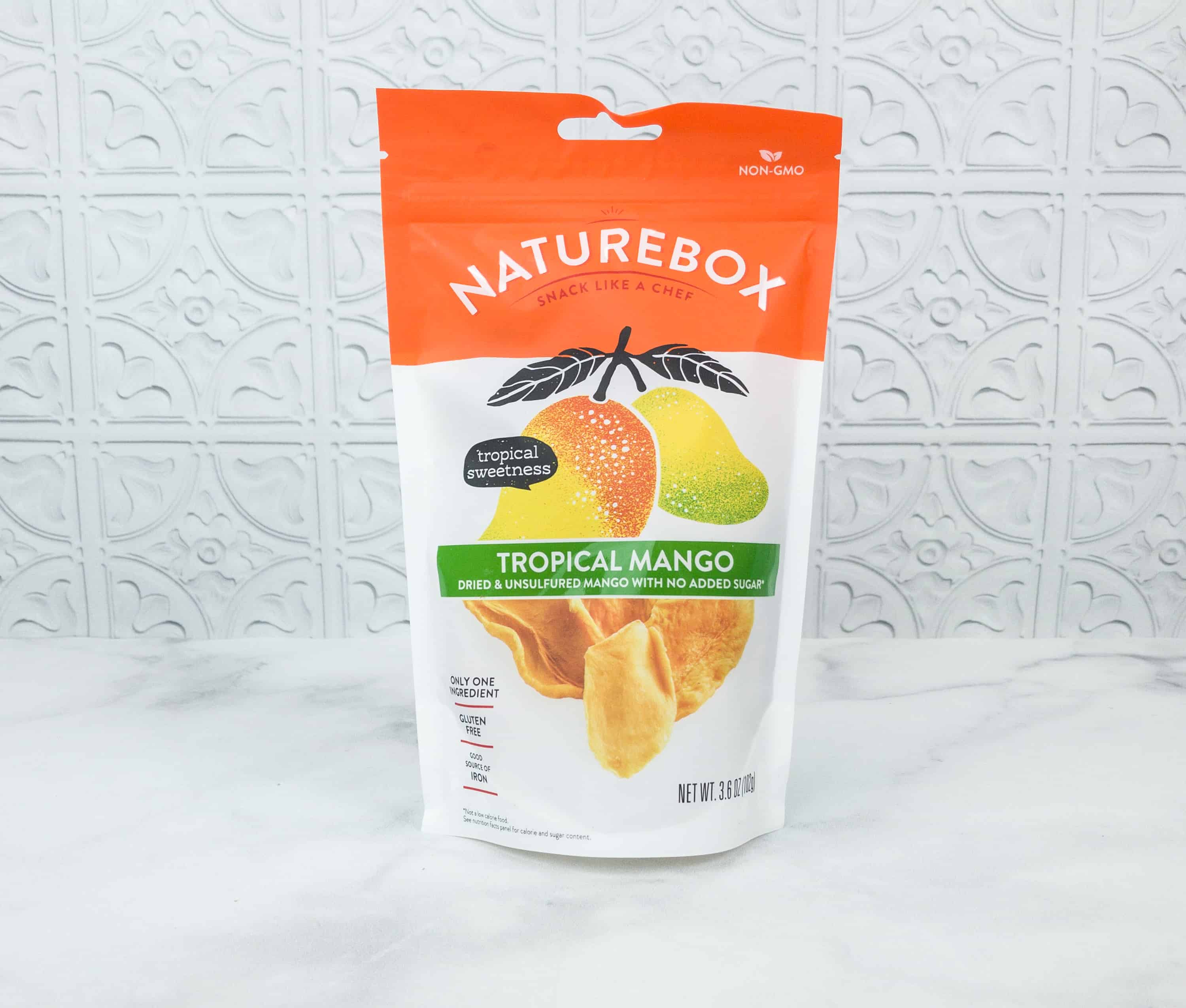 NatureBox Dried Mango ($5.49; $4.49 with member discount) Dried fruits are nice lunchbox additions. We love mangoes too, so this treat is perfect for us!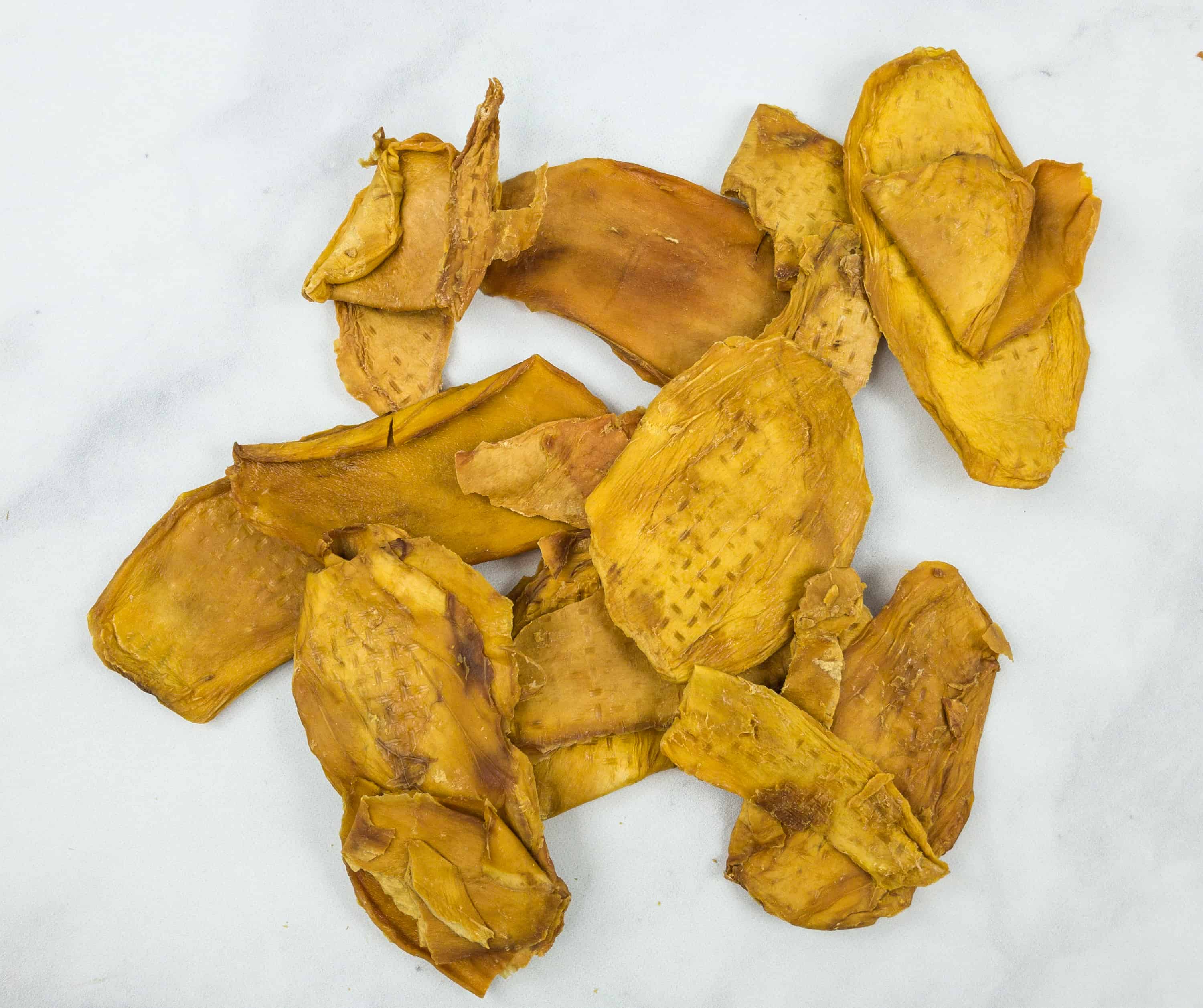 I like that the dried mangoes are not overly dry. They taste fruity and natural too. It's a healthy alternative if you're craving for something chewy! Our kids are wild over this dried fruit treat!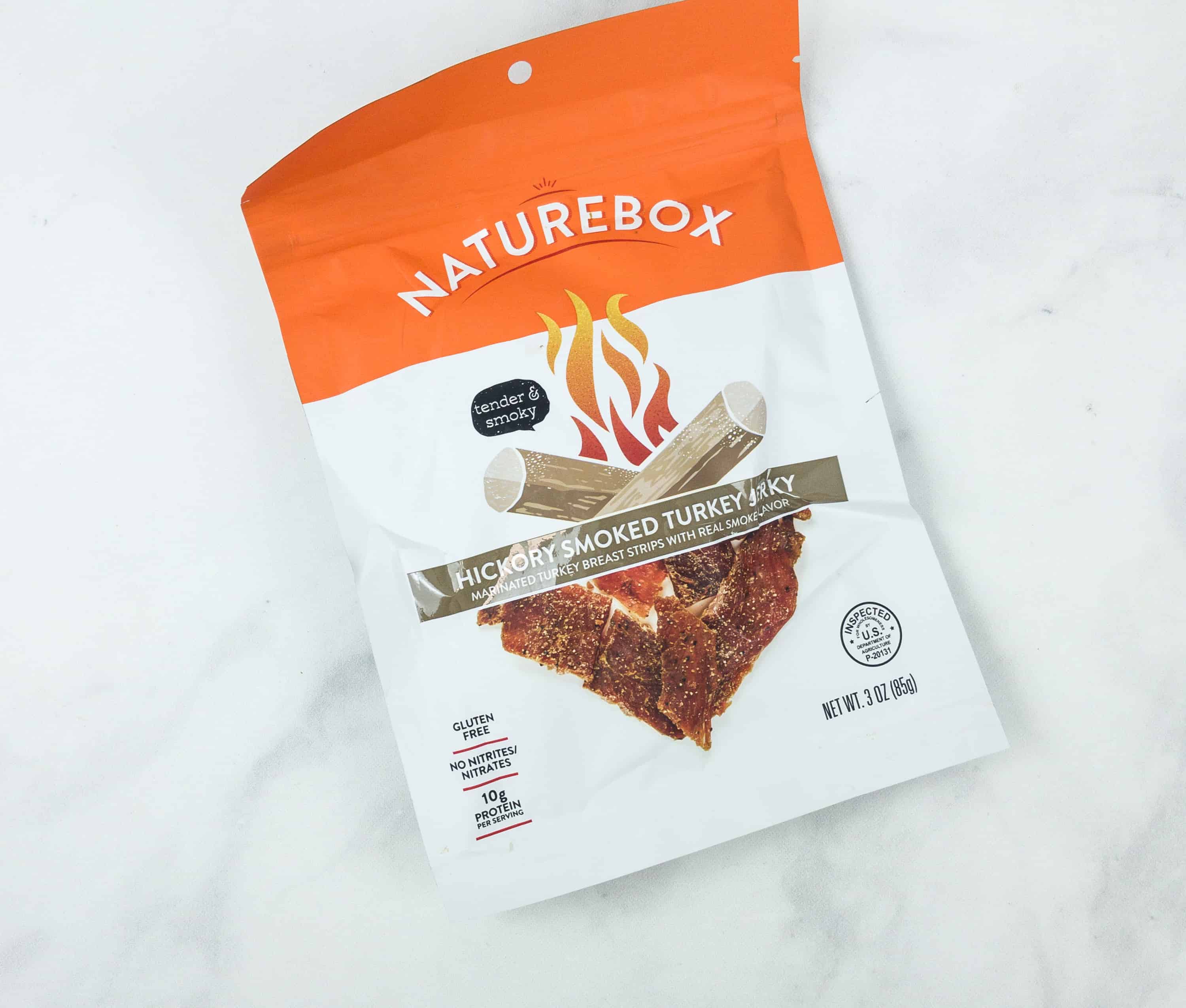 NatureBox Hickory Smoked Turkey Jerky ($7.99; $6.99 with member discount) NatureBox has made this turkey jerky into perfection with its tender strips of lean turkey breast.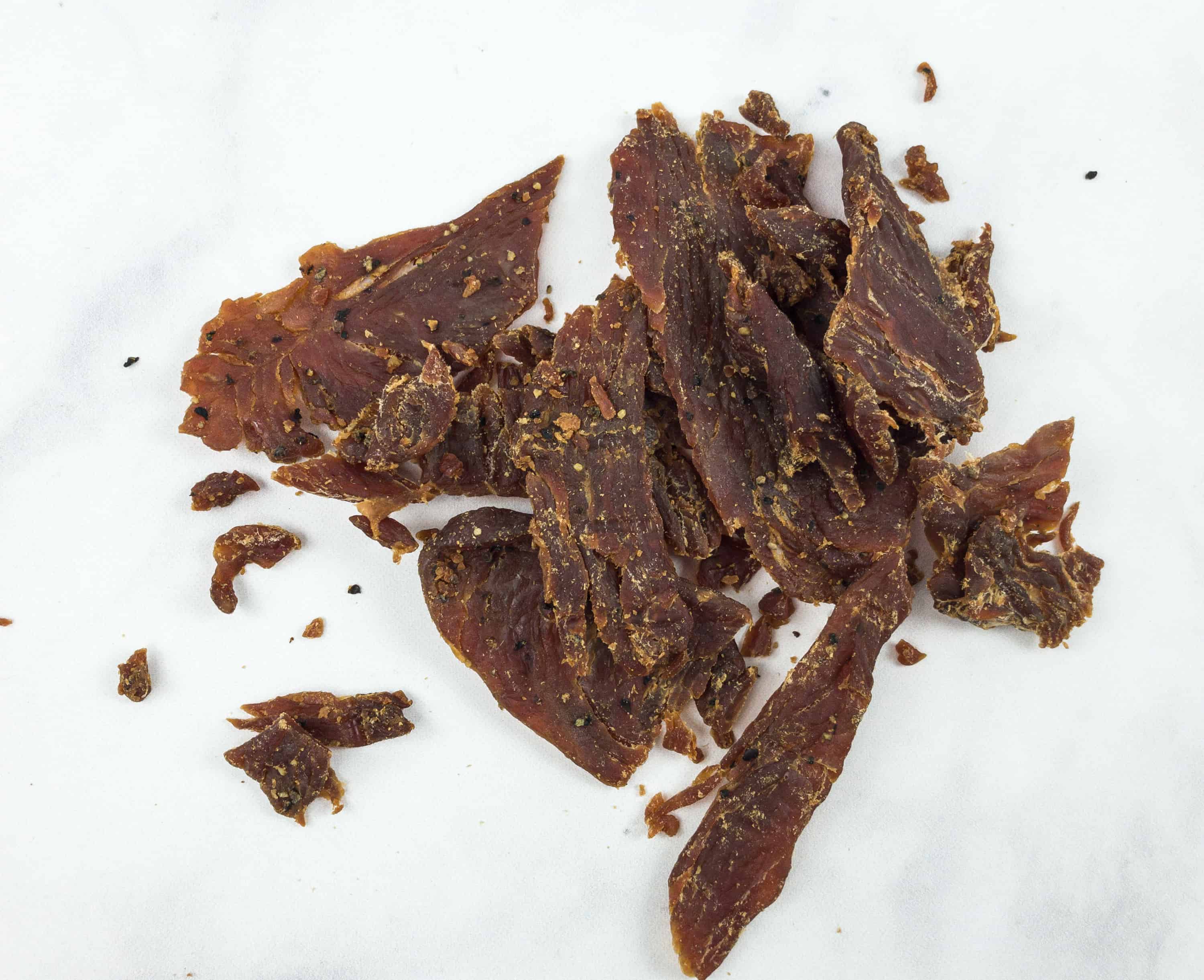 The flavor is perfect and the best part is that it has 10 grams of protein and just a gram of fat. I love chewing on this whenever I am hungry and it's really a fantastic jerky!
And the snack that's not in the discovery box:
NatureBox Thin & Crispy Mini Coconut Cookies ($6.99; $5.99 with member discount) These thin and crispy mini coconut cookies are perfect for snack time since you can just pop a crunchy crispy coconutty wafer right in your craw.
There is plenty of toasted coconut in the cookies and they are absolutely amazing.
My family was delighted with everything in the Fall 2018 NatureBox Discovery Box. We got all kinds of treats, from chewy to crunchy and from sweet to savory to fruity. The dark chocolate nom noms and the vanilla almond clusters are ideal for on the go snacking, while the cheese bites are great snacks when watching movies. The dried mangoes and thin cookies were a hit with the kids and the adults were superfans of that great tender jerky. It's always great to discover new yummy and healthy snacks, so we give this snack box a two thumbs up for delivering healthy snacks to our door with little-to-no fooling!
Which snack is your favorite?