The Natural Beauty Club VIP Box by Kesha Janaan is a monthly subscription box of 4-5 handcrafted bath and body products. Most of the products are at least 90% natural, and some are 100% natural, depending on the item. This box is $35 a month.
Become a Natural Beauty Club VIP and receive a curated collection of handmade beauty products you'll love! Nature has the best skin loving ingredients the world has to offer. With all of the chemicals in beauty products today, I wanted to take things back to basics and tap into the powerful ingredients available to us in their natural form.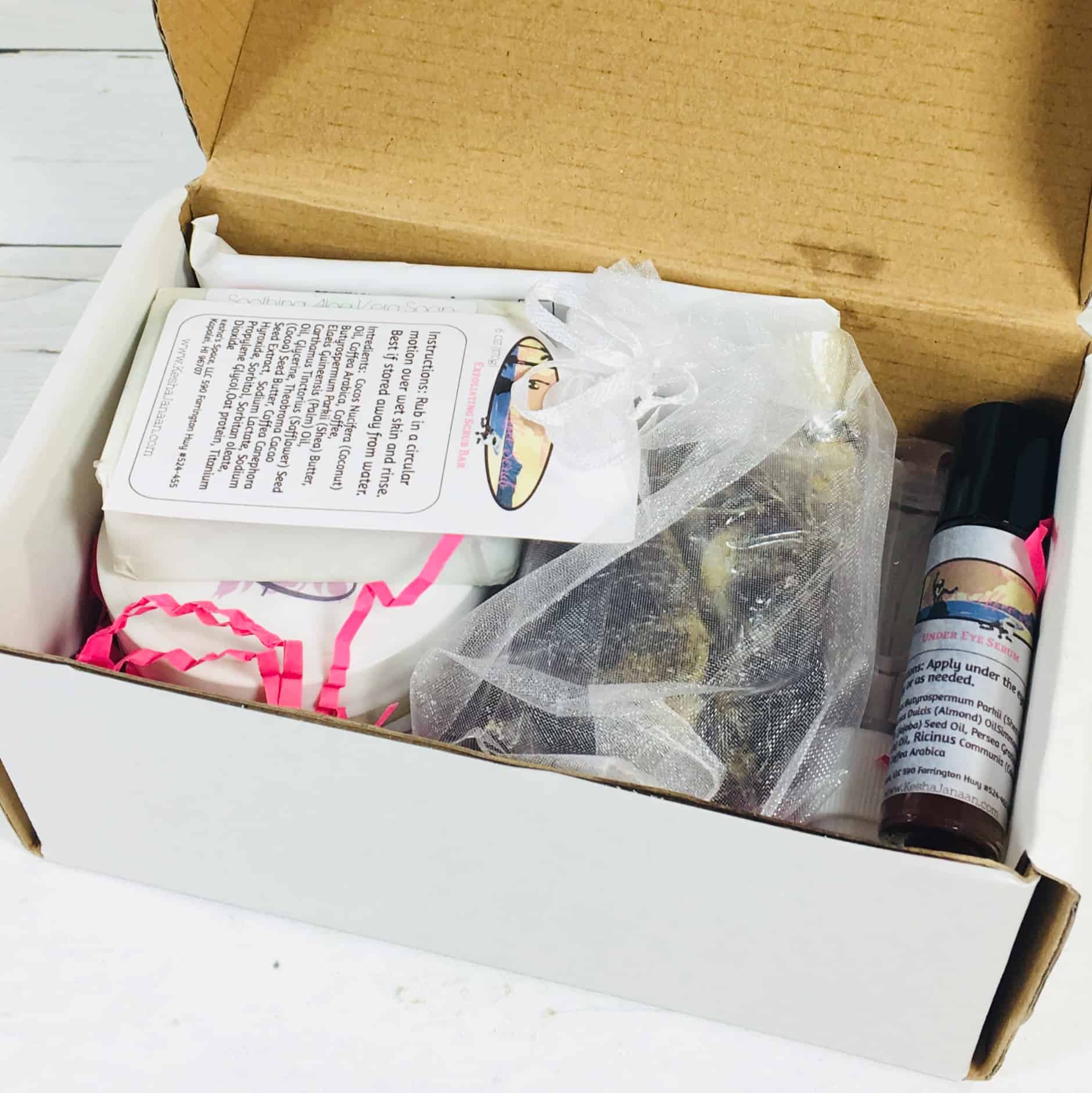 DEAL: Get $10 off your first box! Use coupon code HELLO10OFF.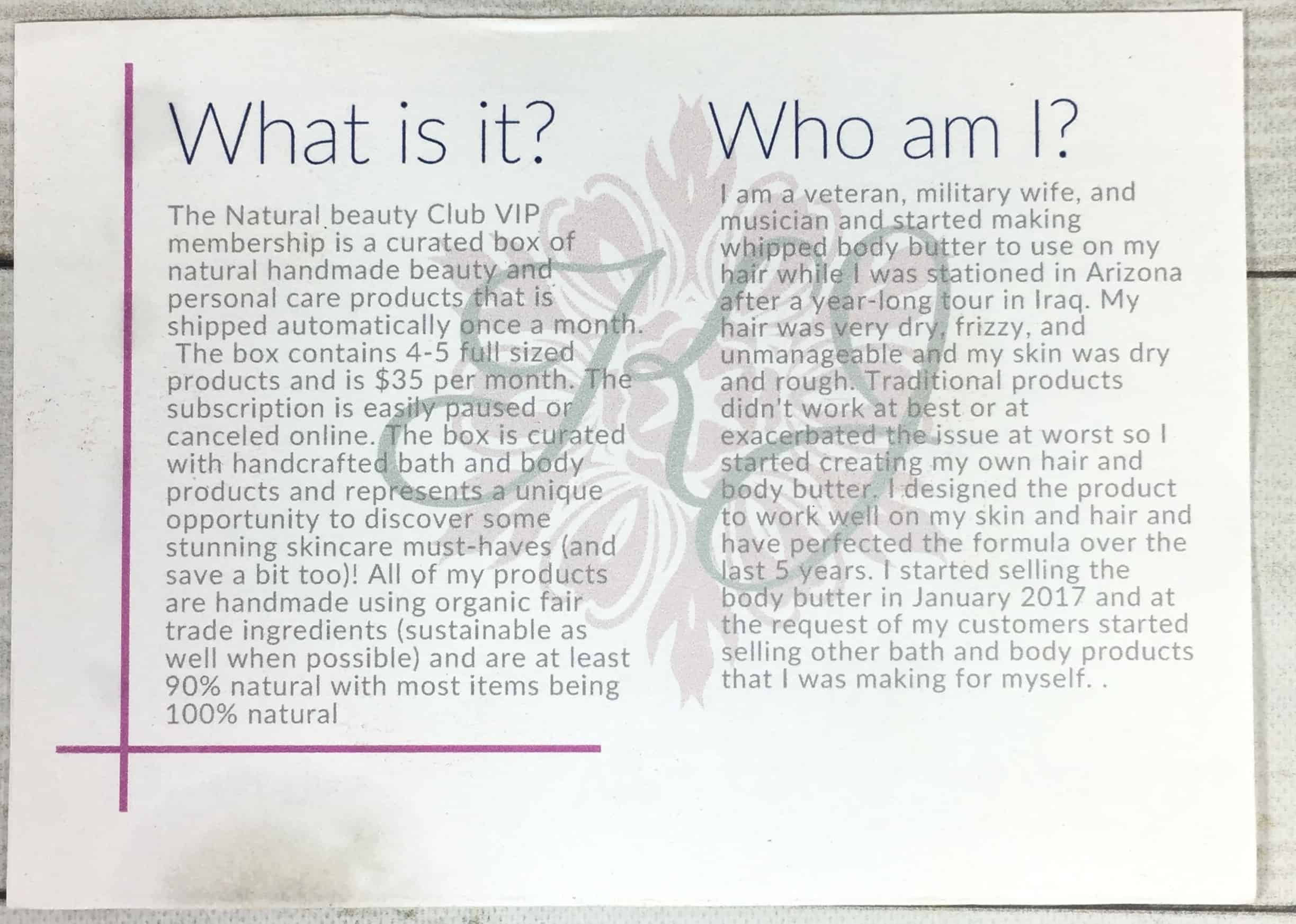 I found a card on top with info on the owner of Natural Beauty Club, Kesha Janaan. This subscription company is owned not only by a woman but she is also a veteran!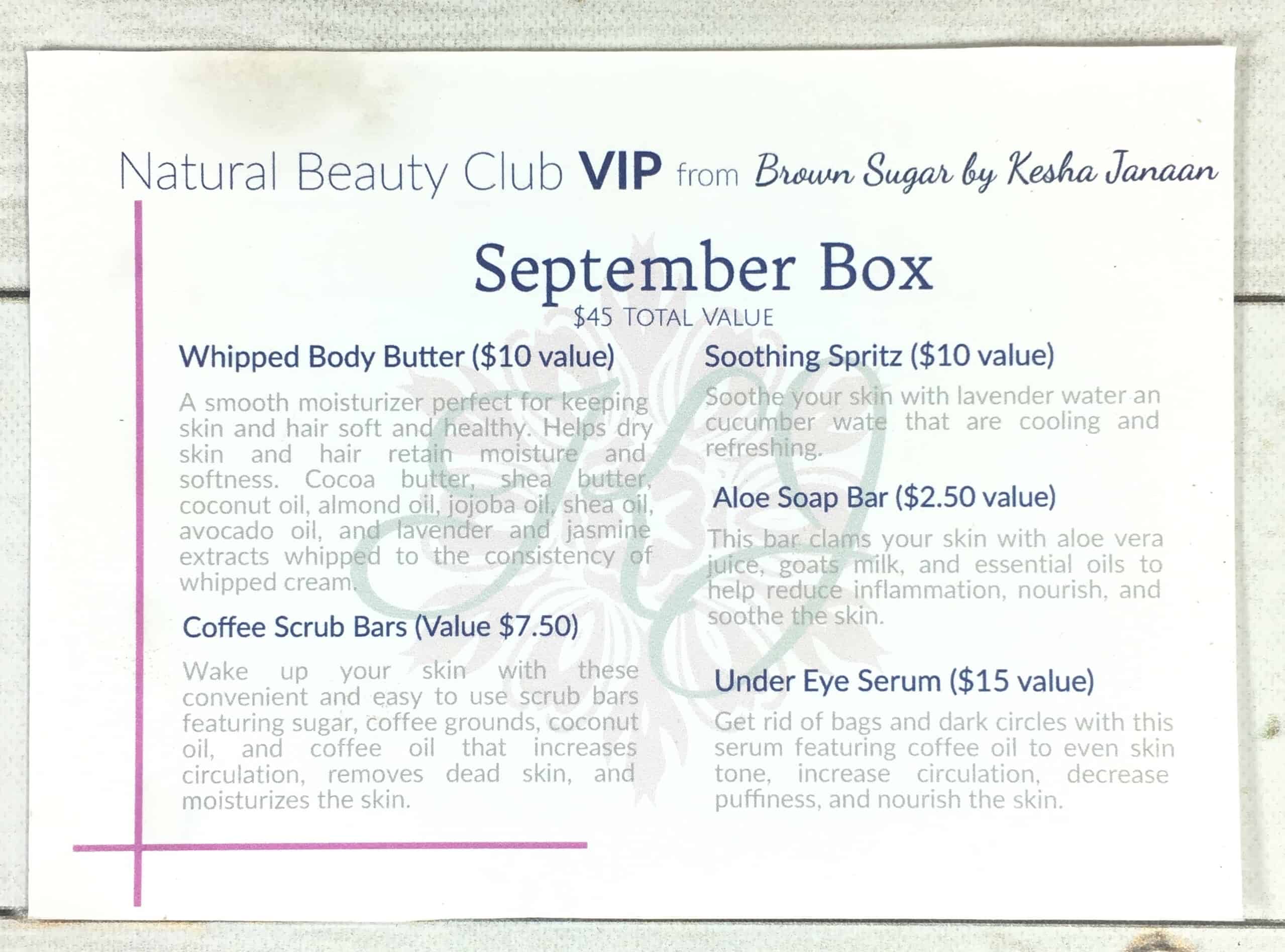 The products and a bit of info on each was listed on the back of the card, as was the retail price.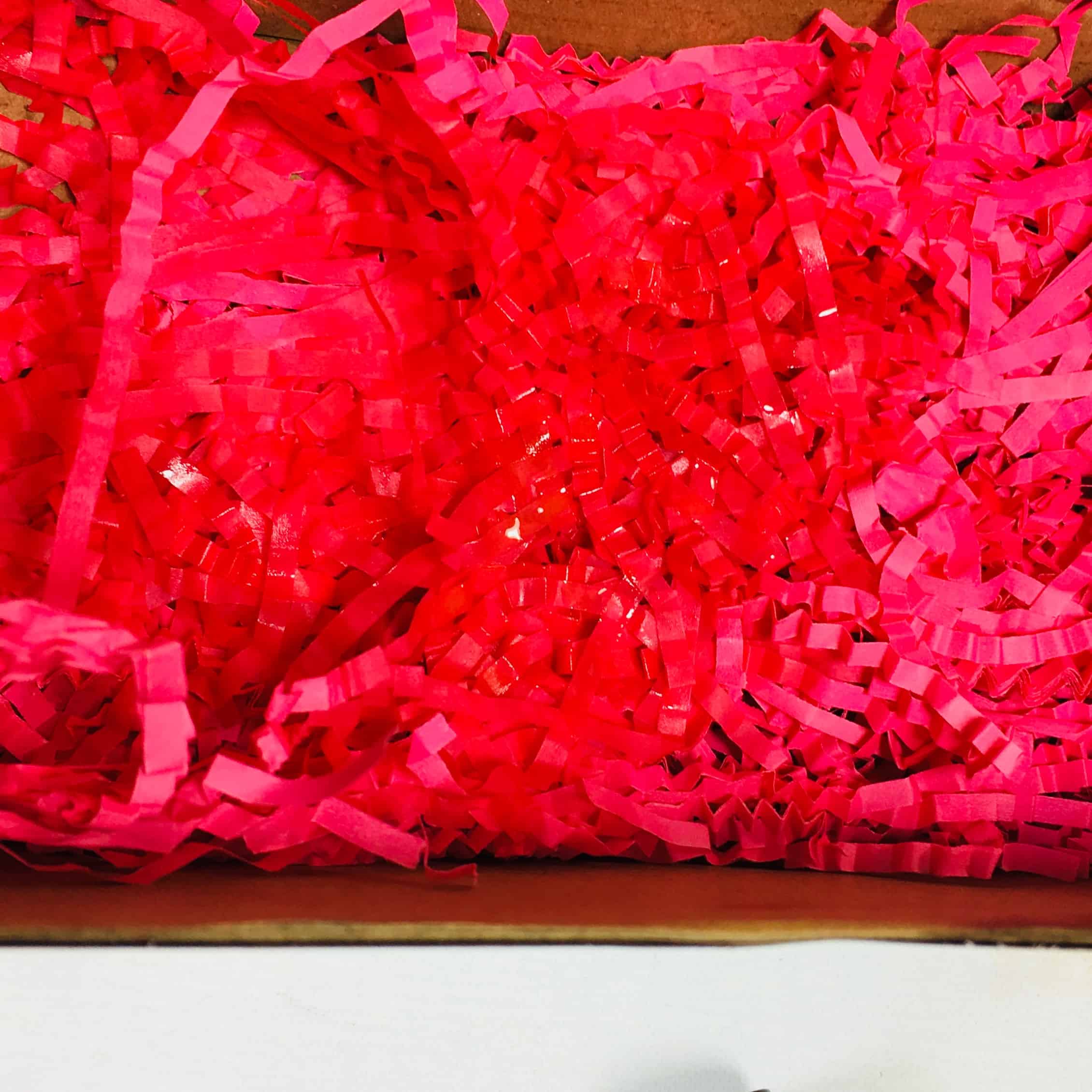 Sadly one of the items leaked while on its way to my home.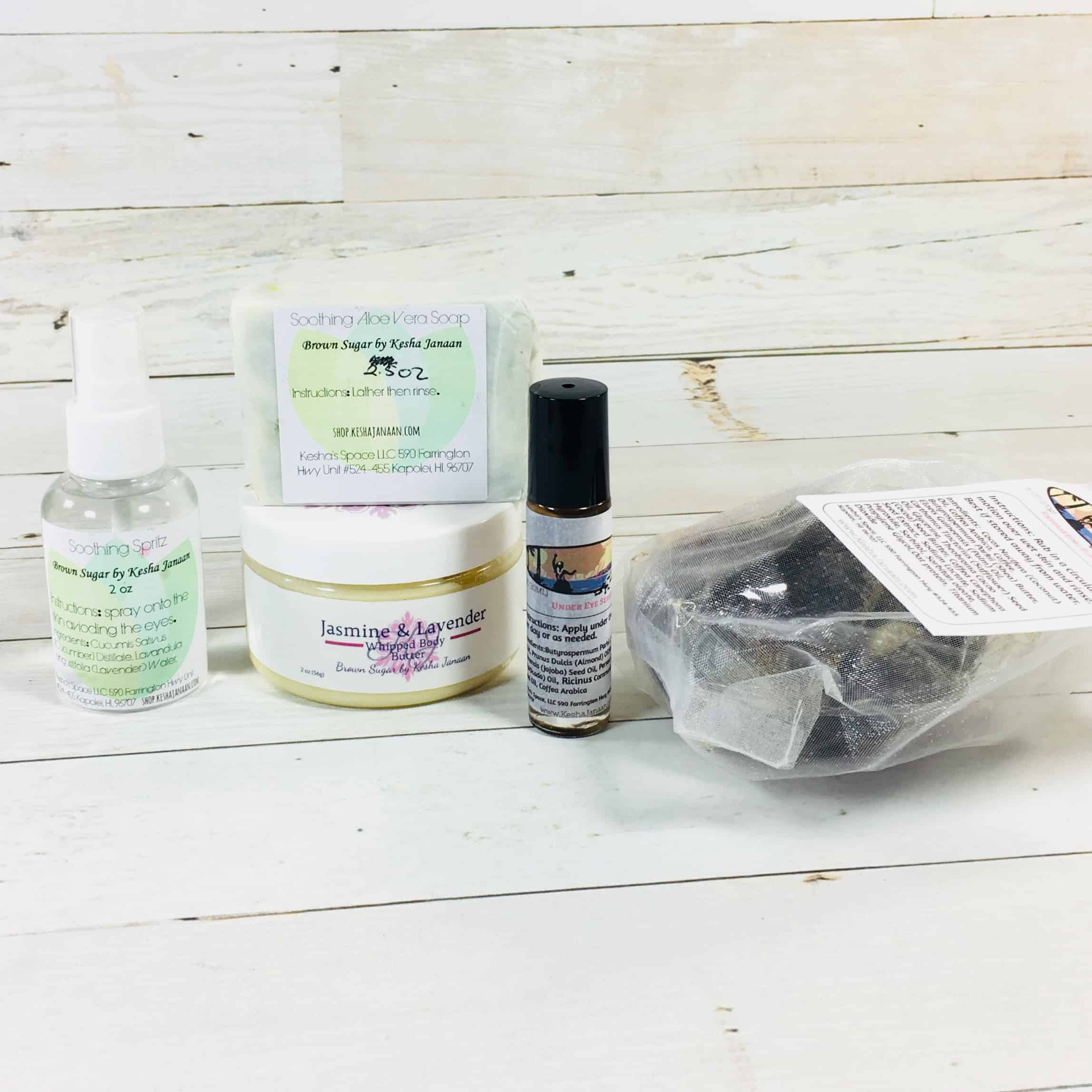 Everything in my box!
Exfoliating Coffee Scrub Bar ($7.50) Right away I noticed that this was most likely the product that leaked. I also noticed propylene glycol as an ingredient, which has mixed reviews as to whether or not it has any place in a natural beauty product. I linked to the scrub bars found online but the ingredients do not match.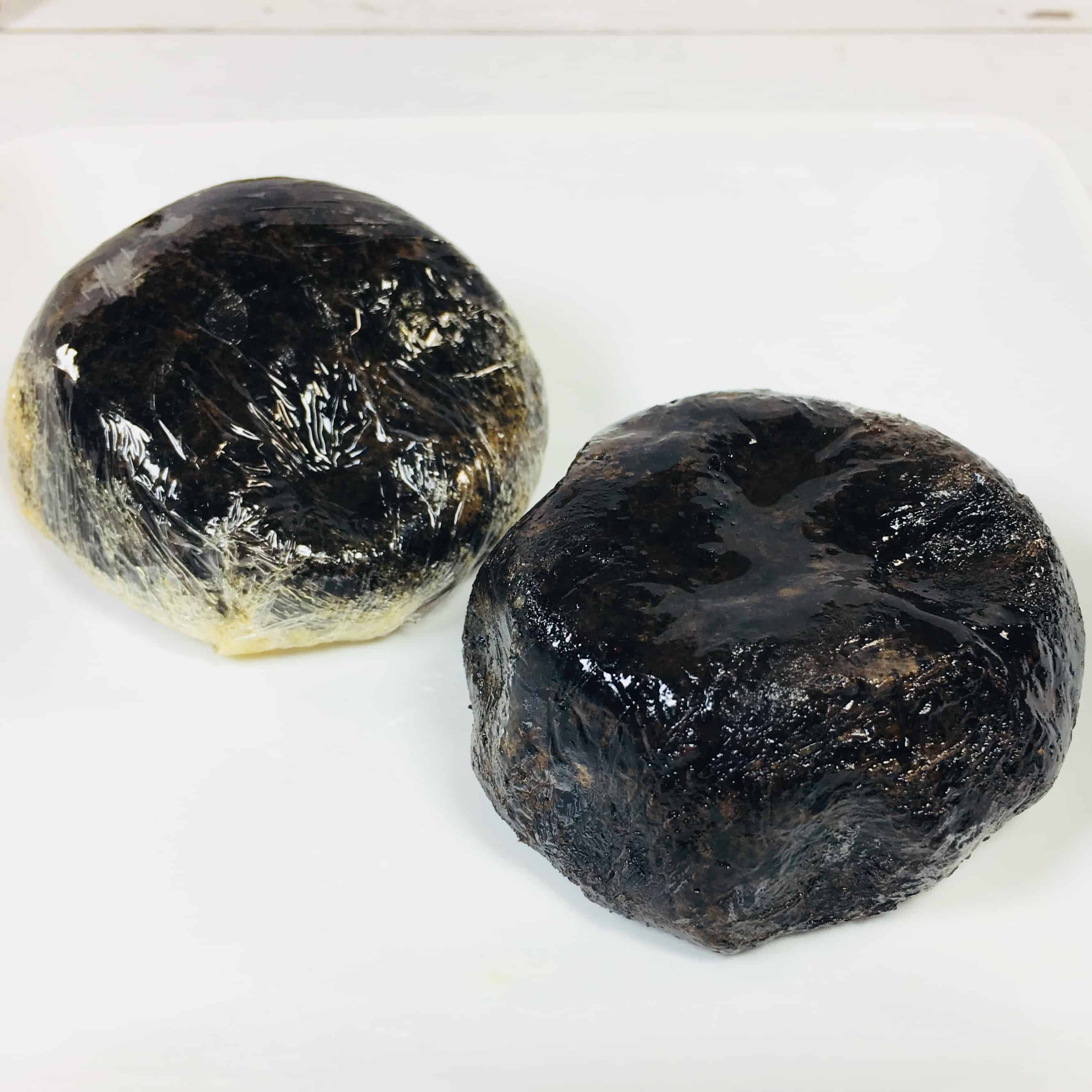 These were wrapped in plastic wrap which I found odd. I would have preferred for these to be packed in a jar because you don't need the whole bar at once and then there's really no way to store it. The one in front is unwrapped and you can see the oil on top. I broke a piece of the bar off to use it in the shower. It worked well as a coffee scrub and unlike other oily scrubs it rinsed away without leaving my body moisturized. (Side note: while waiting to do the review I left it sitting near my desk and my husband wanted to know why there was a half-eaten brownie sitting there so keep away from kids and pets!)
Soothing Aloe Soap Bar ($2.50) I couldn't find this particular soap online, which is too bad because I really liked it!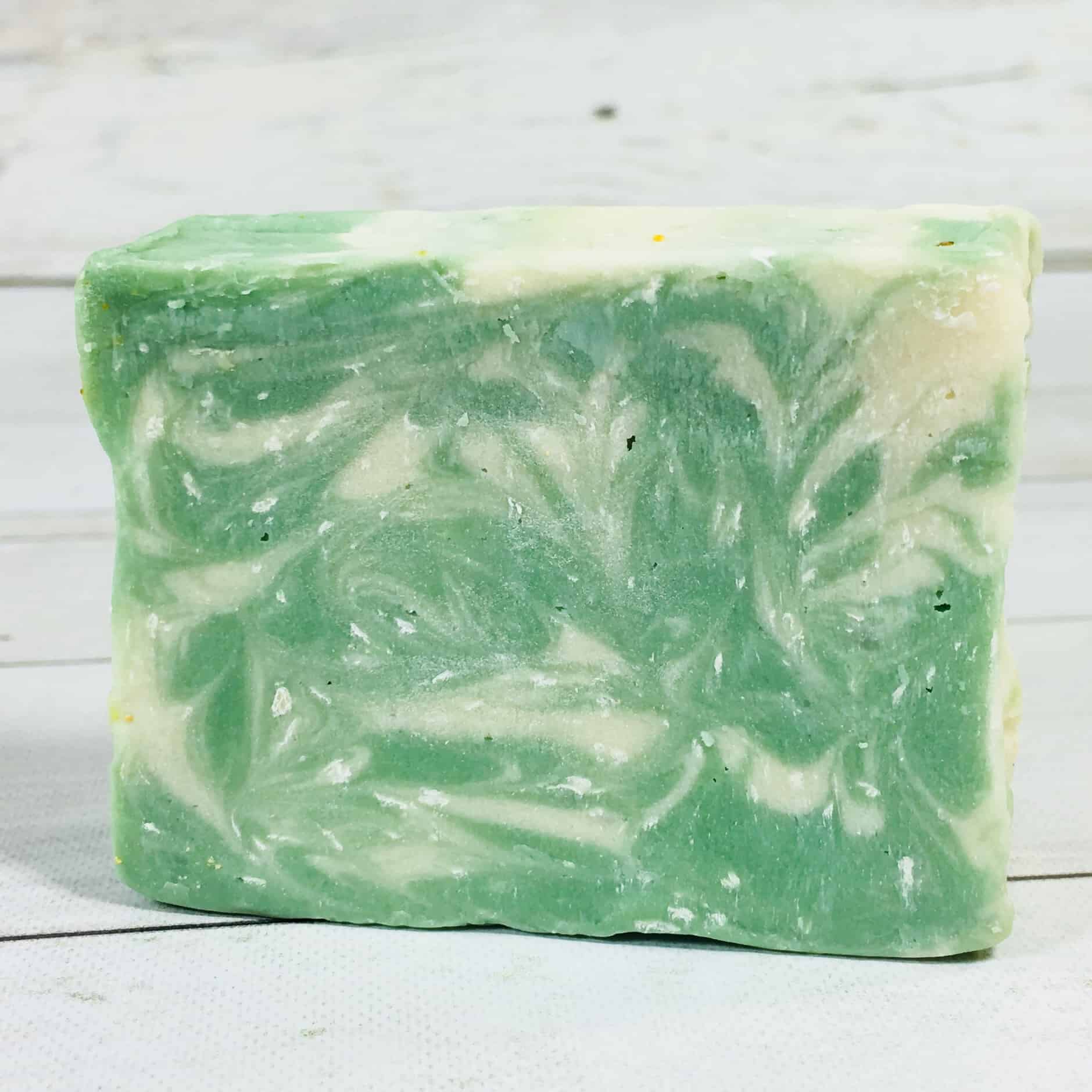 I couldn't find a list of ingredients for this soap. I felt like it was pretty natural and I liked that the scent was not strong. It lathered and rinsed well and I decided to place it near my kitchen sink since I like to use a non-fragrant soap to wash up with while cooking.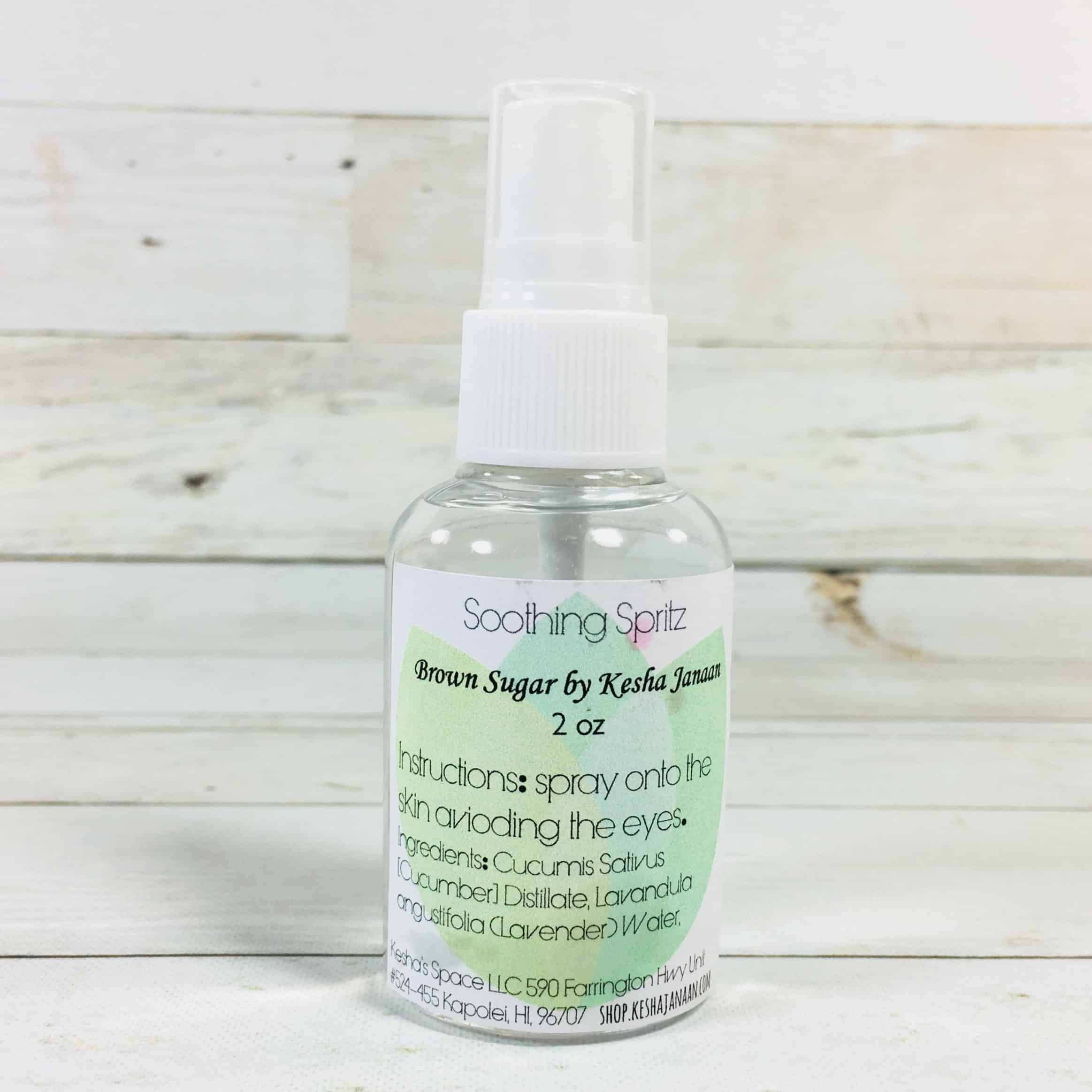 Soothing Spritz ($10) is another item that wasn't available in the online shop. It has only two ingredients listed – cucumber distillate and lavender water. There is virtually no scent so I feel like it is safe to use on my face as a spritz.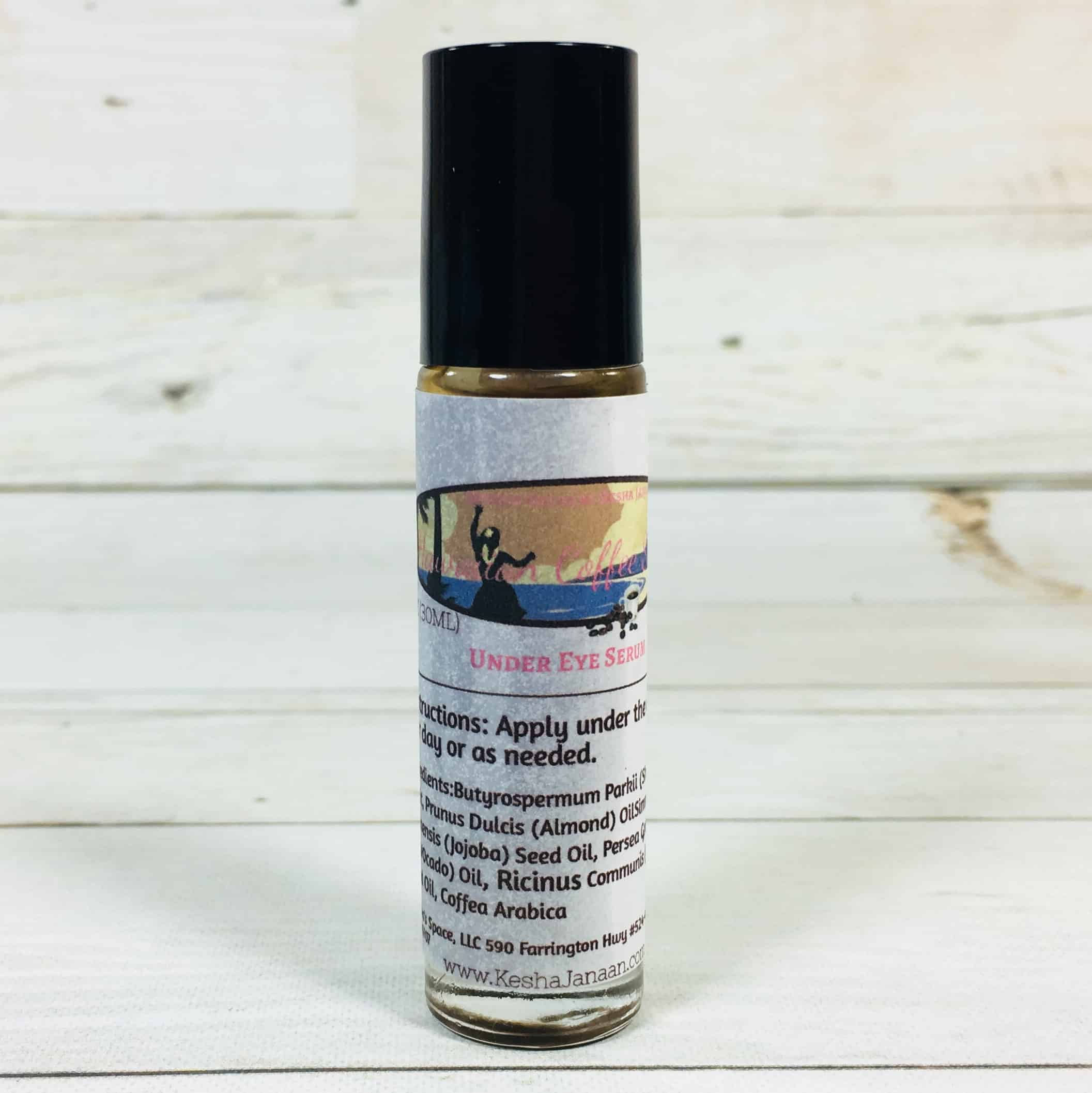 Under Eye Serum ($15) I enjoy trying different under eye products and prefer for them to be as natural as possible. This is a blend of 5 different plant oils plus coffee.
The coffee was in a ball and doesn't get fully distributed no matter how hard I shake it. That's ok, its properties should be in the oil.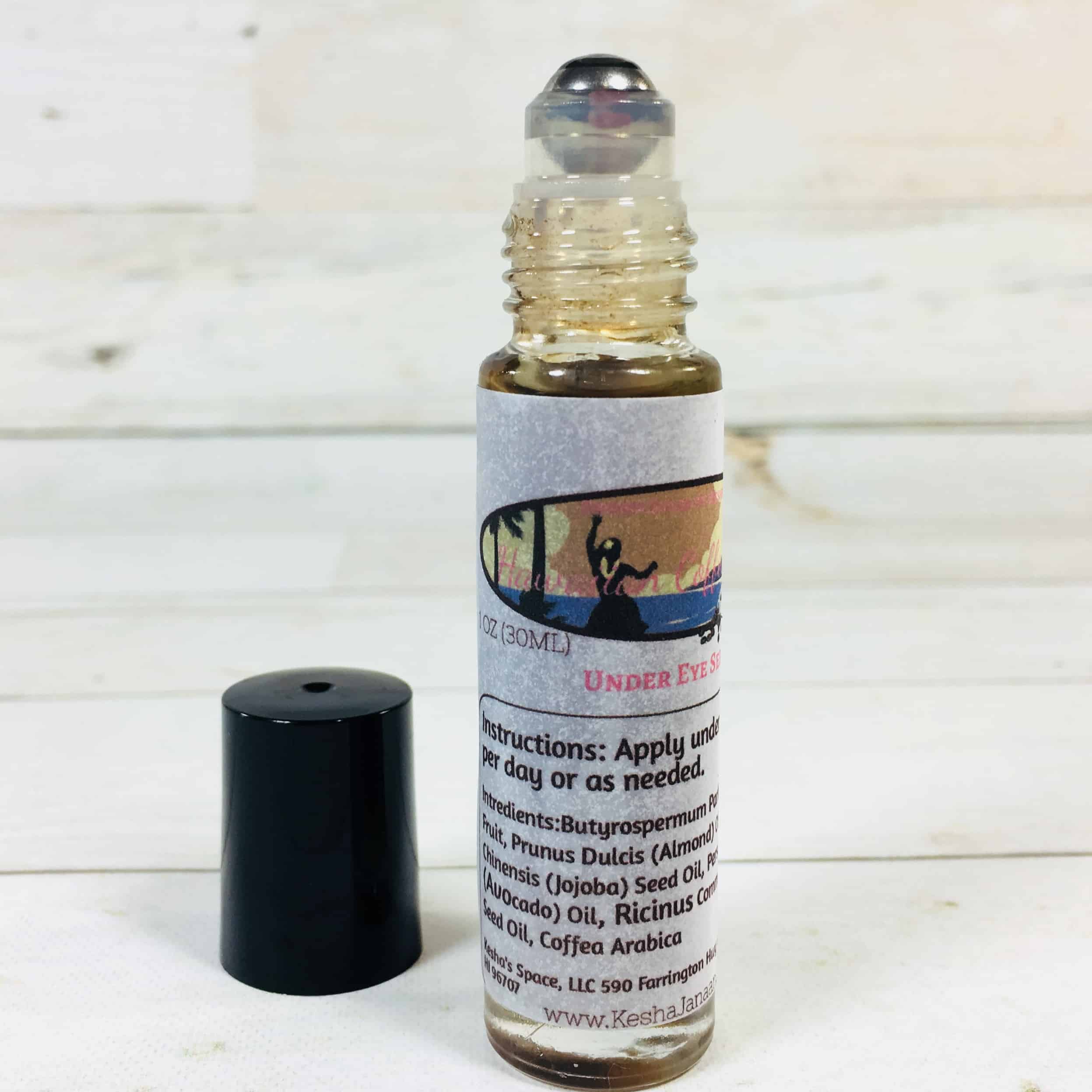 I like that this has a soothing metal rollerball. The product didn't always come out when it was supposed to so if that happened I would roll it on my inner wrist to get it going again. Caffeine from the coffee may help depuff eyes.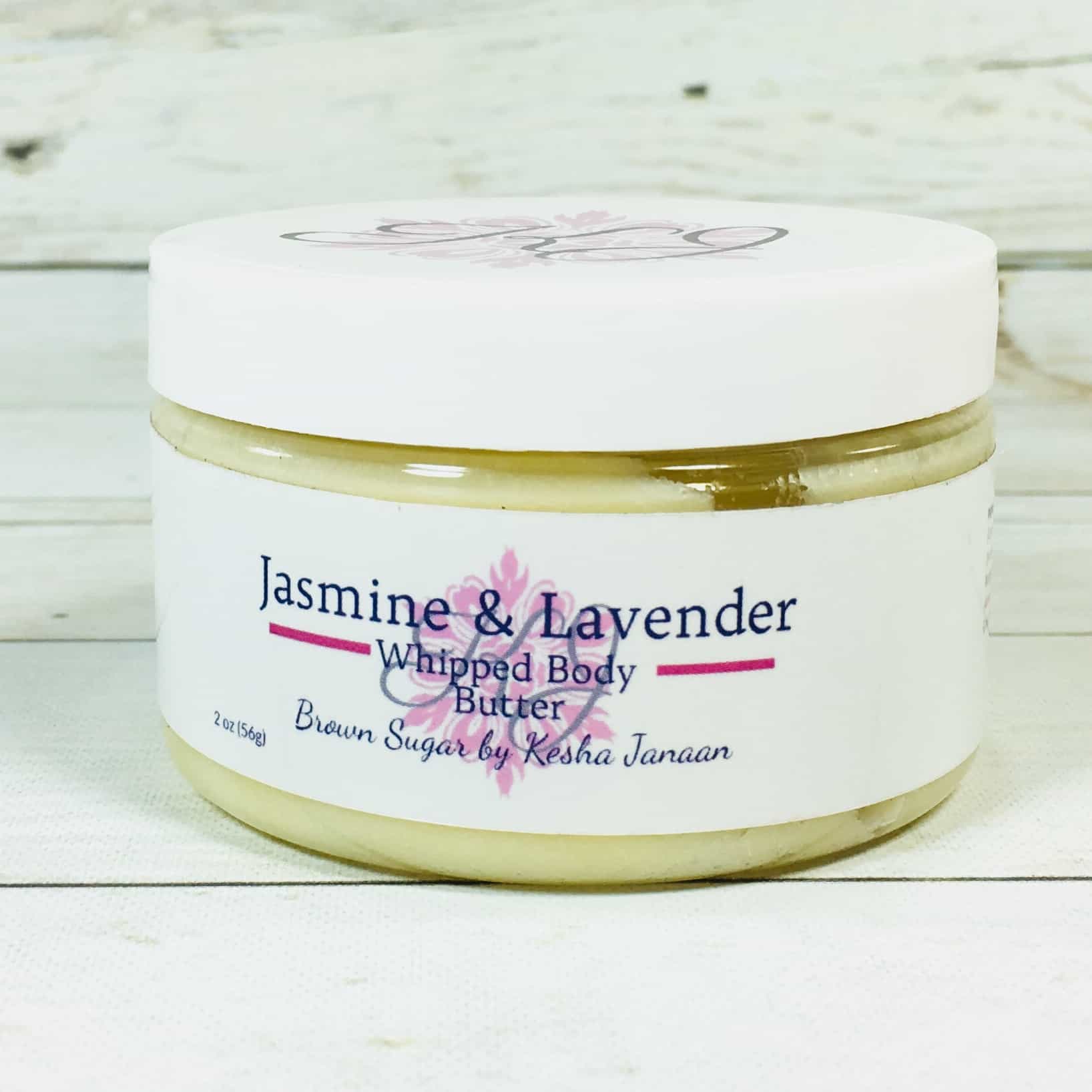 Jasmine & Lavender Whipped Body Butter ($10) was my favorite product from this box! Cocoa butter, shea butter, sweet almond oil, coconut oil, and a couple other plant oils are in here, along with lavender and jasmine essential oils.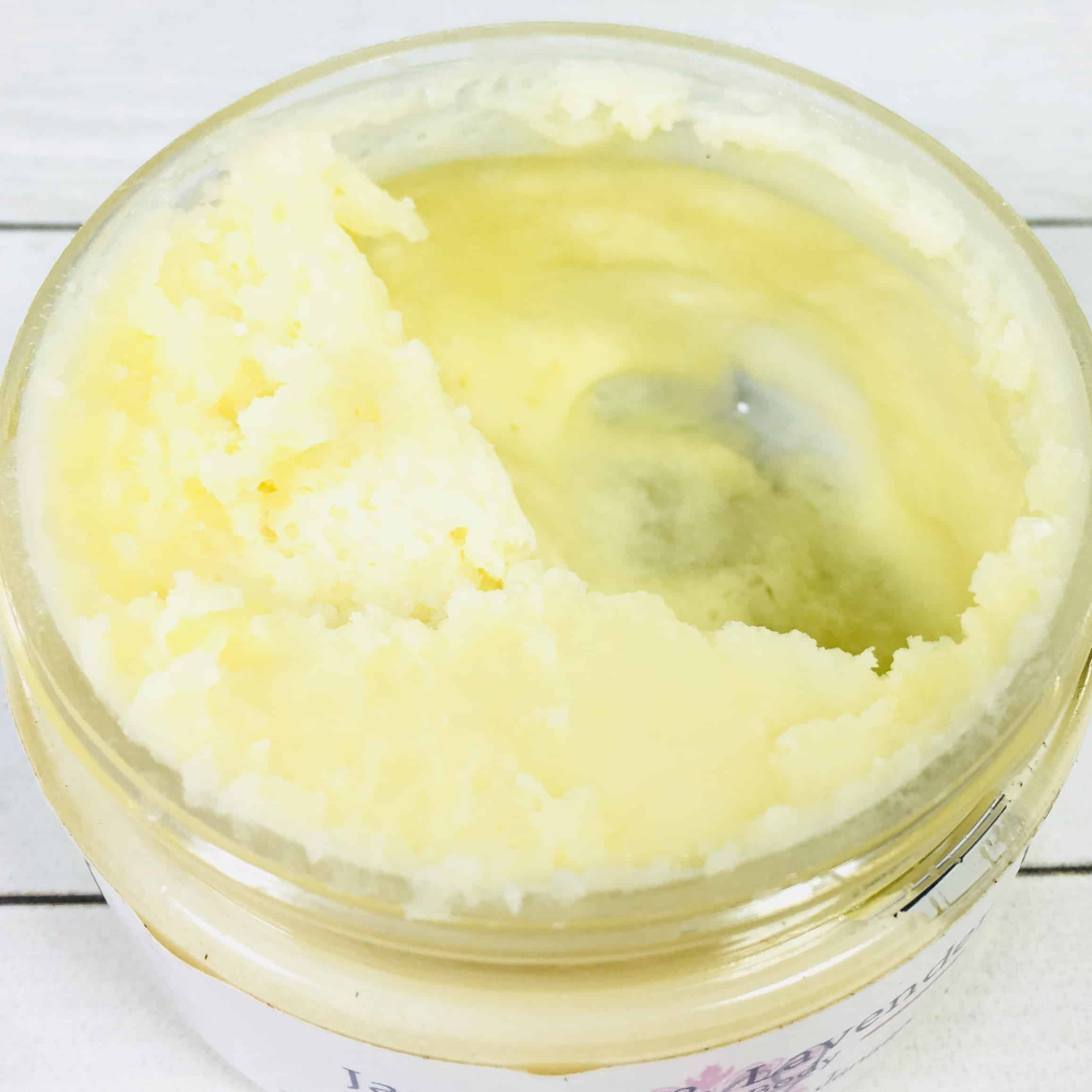 I found a miniature ice pack in the box and I assume it was supposed to keep this product from melting during shipping, but I would guess that the pack probably melted after about two hours. This caused the container to look half empty. As for the body butter itself, it smelled so delicious, like a lavender scented chocolate bar! A little goes a long way and if you have dry hair you can also use it as a leave-in conditioner. I loved the light scent it left behind, and this is a great butter for extra dry skin areas or just general body use in the fall and winter.
I thought my first Natural Beauty Club VIP had some hits and misses. Overall I liked the products, but I thought the wrapping for the scrub bars was not what I would expect for any product. I think all products need to either have the complete list of ingredients on the product, on the info card, or online. I have received several body butters in the mail and they should not show up looking like half of the product has disappeared. I liked the soap, body butter, and eye cream the best.
What do you think of this month's box?
Visit Natural Beauty Club VIP to subscribe or find out more!