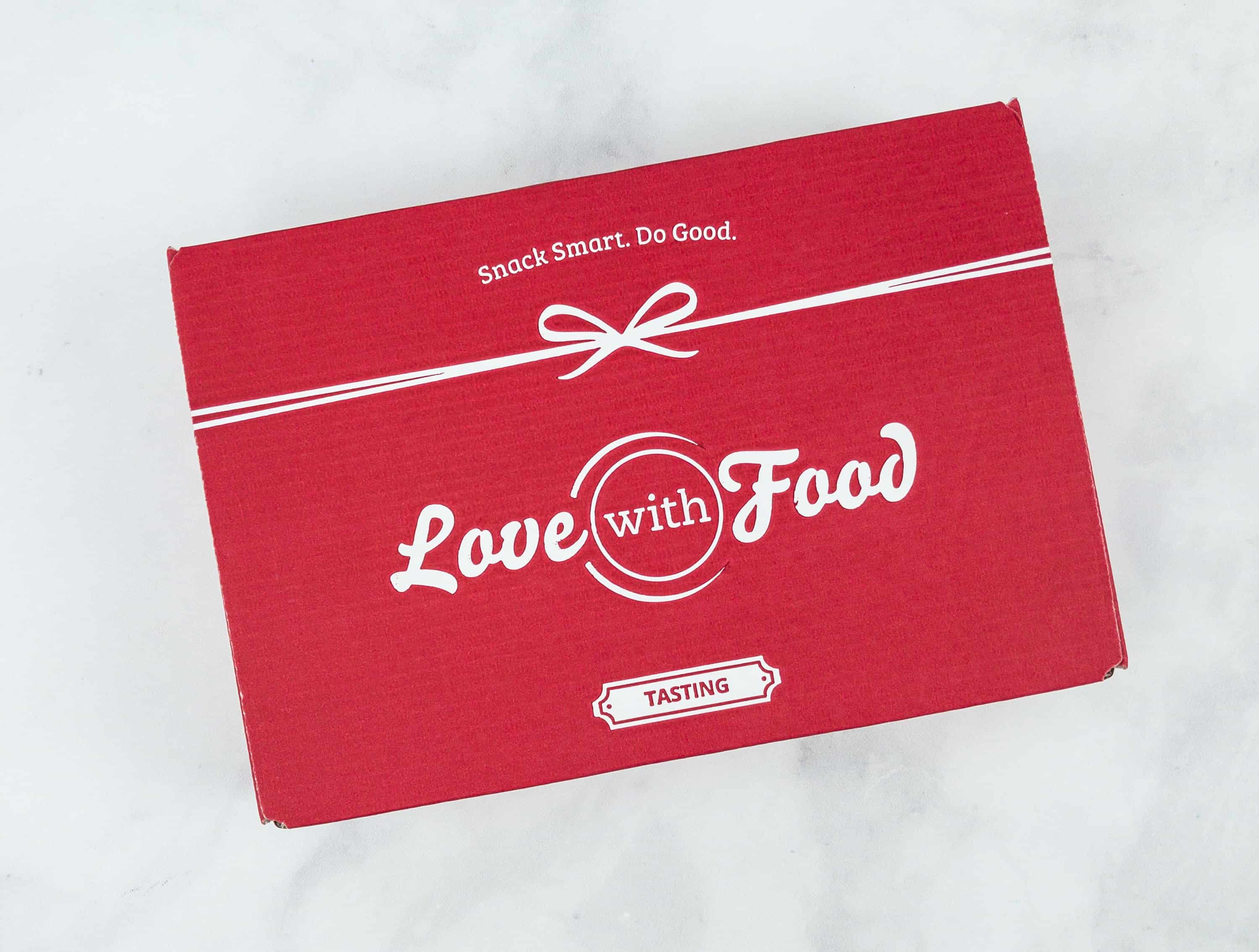 Love with Food is a popular snack subscription! It is a fun snack discovery subscription available in three versions: classic tasting box, deluxe/family size, and gluten-free. This is the Tasting Box, but you can see our reviews of the other versions too.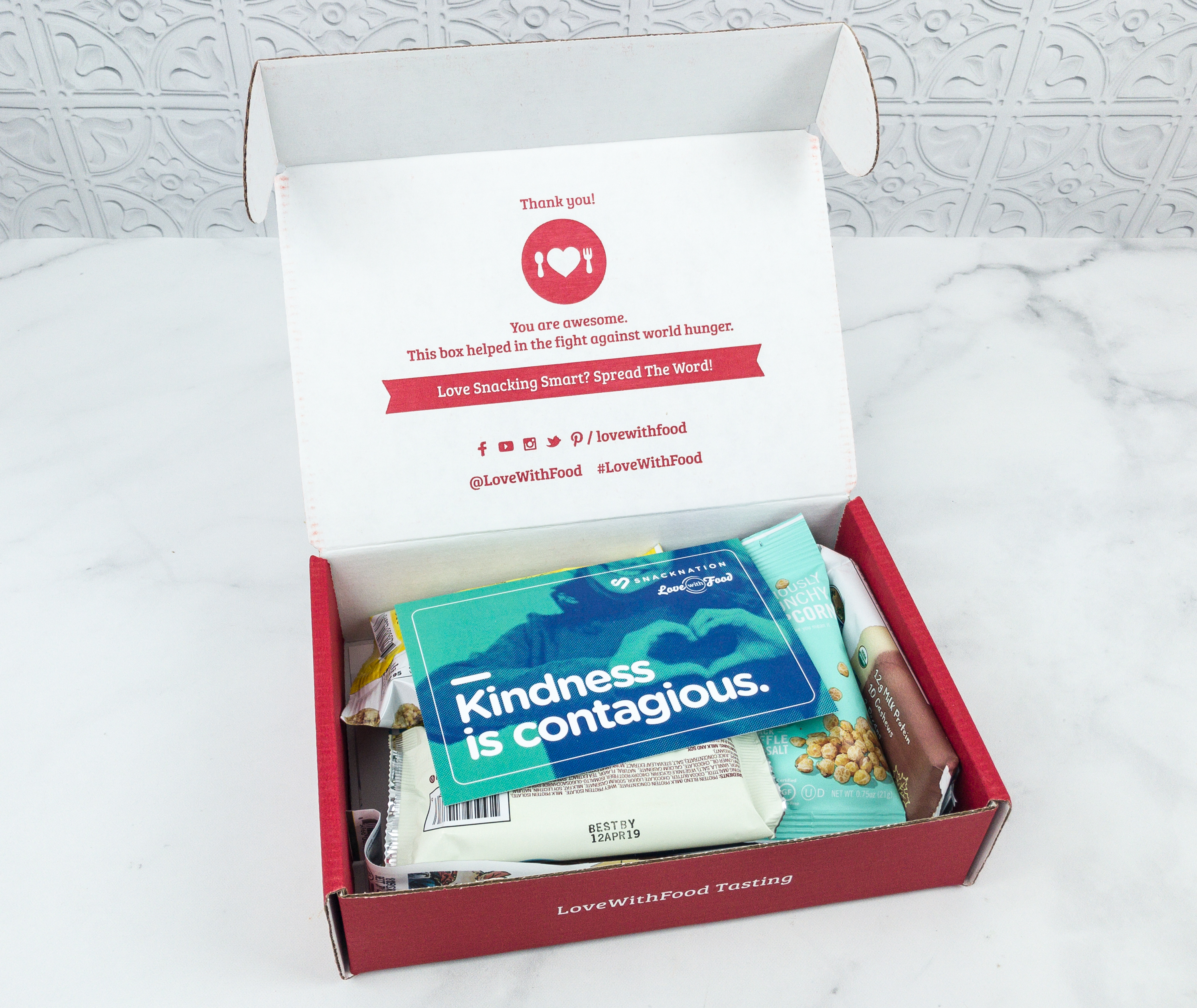 DEAL: You can try out Love With Food by using this link to get 25% off your first Deluxe Box or get your first Tasting Box for $7.99. You can also save 25% on your first Gluten-Free box by using this link. As always, Love With Food donates meals to charity with each box purchased.
Love With Food has now joined forces with SnackNation! To celebrate this merge, they're giving $15 off when you subscribe to 3+ months Deluxe Box plan. Use the coupon code HAPPYTOGETHER to get the deal. Valid until 10/31!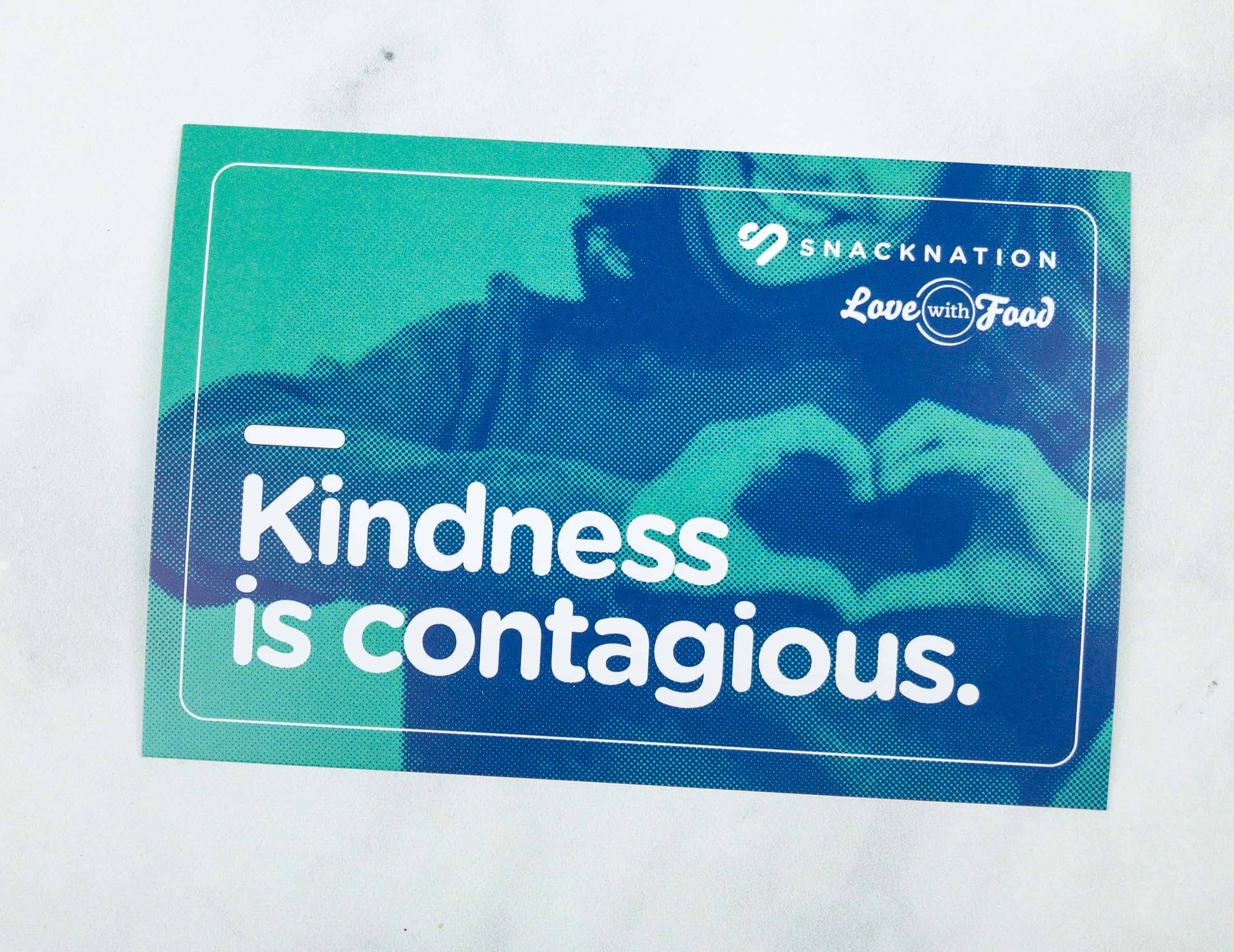 This month's theme for Love with Food is KINDNESS IS CONTAGIOUS.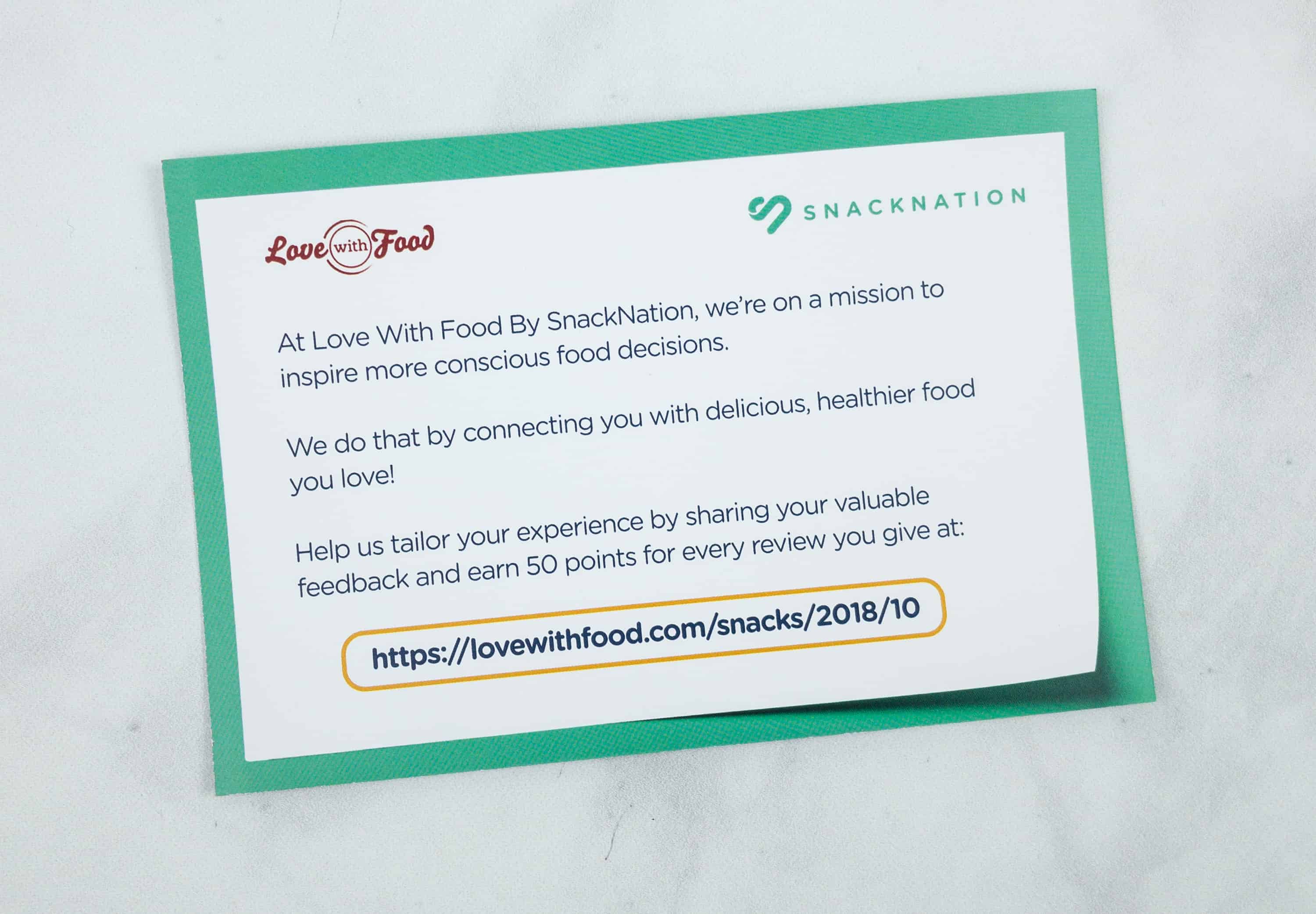 They are encouraging subscribers to leave a valuable review and they will give you points in return.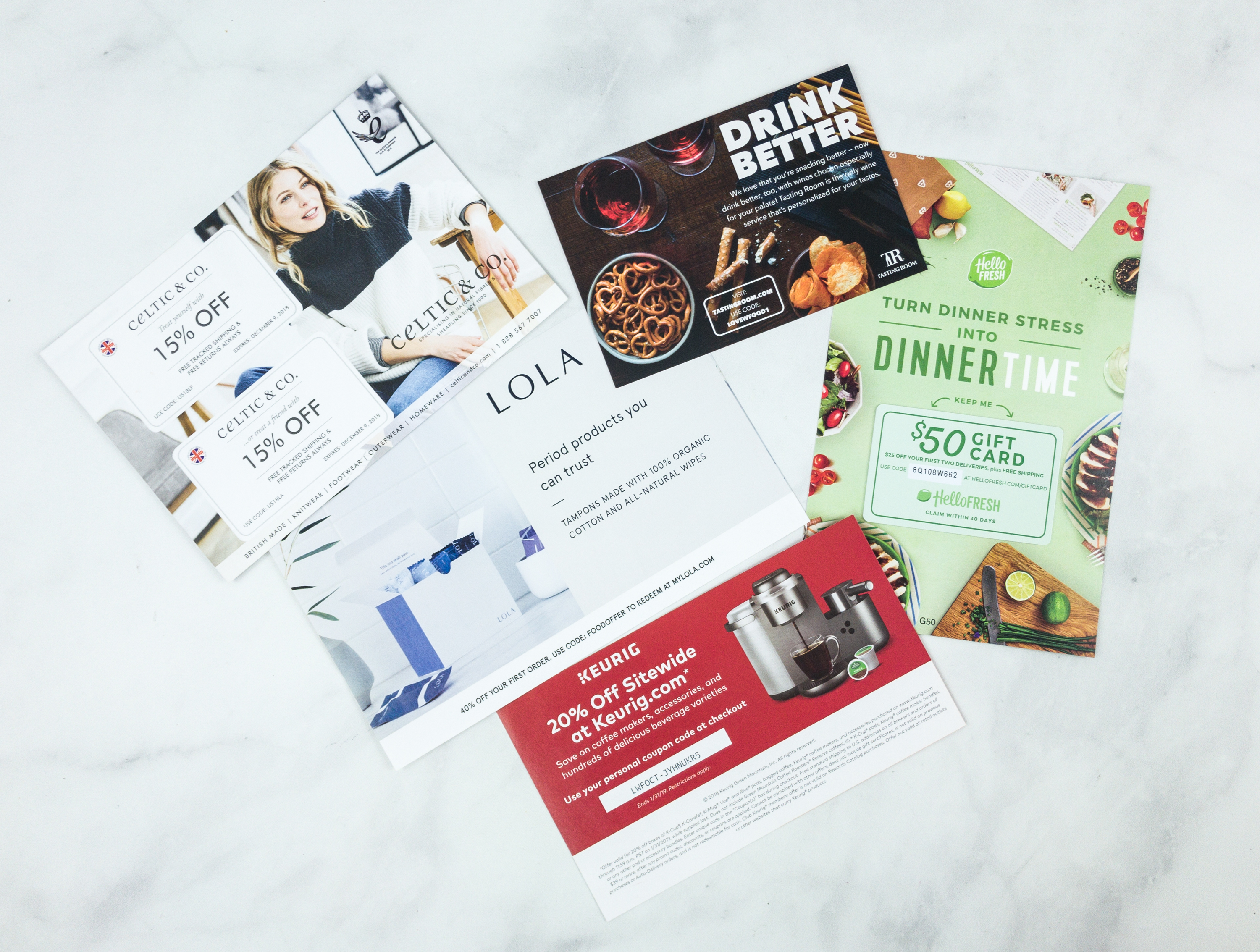 Also included are gift cards from various brands!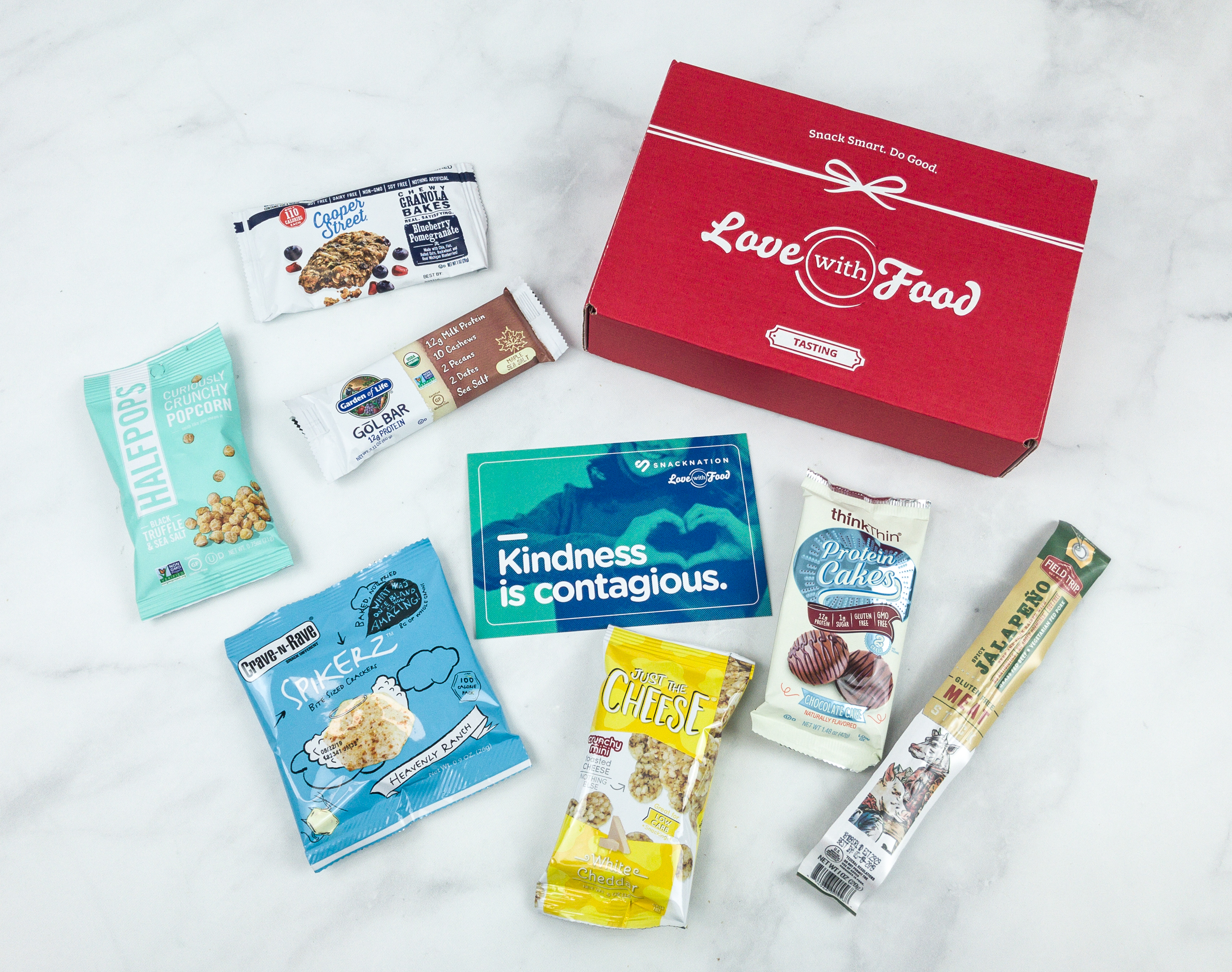 Everything in my box!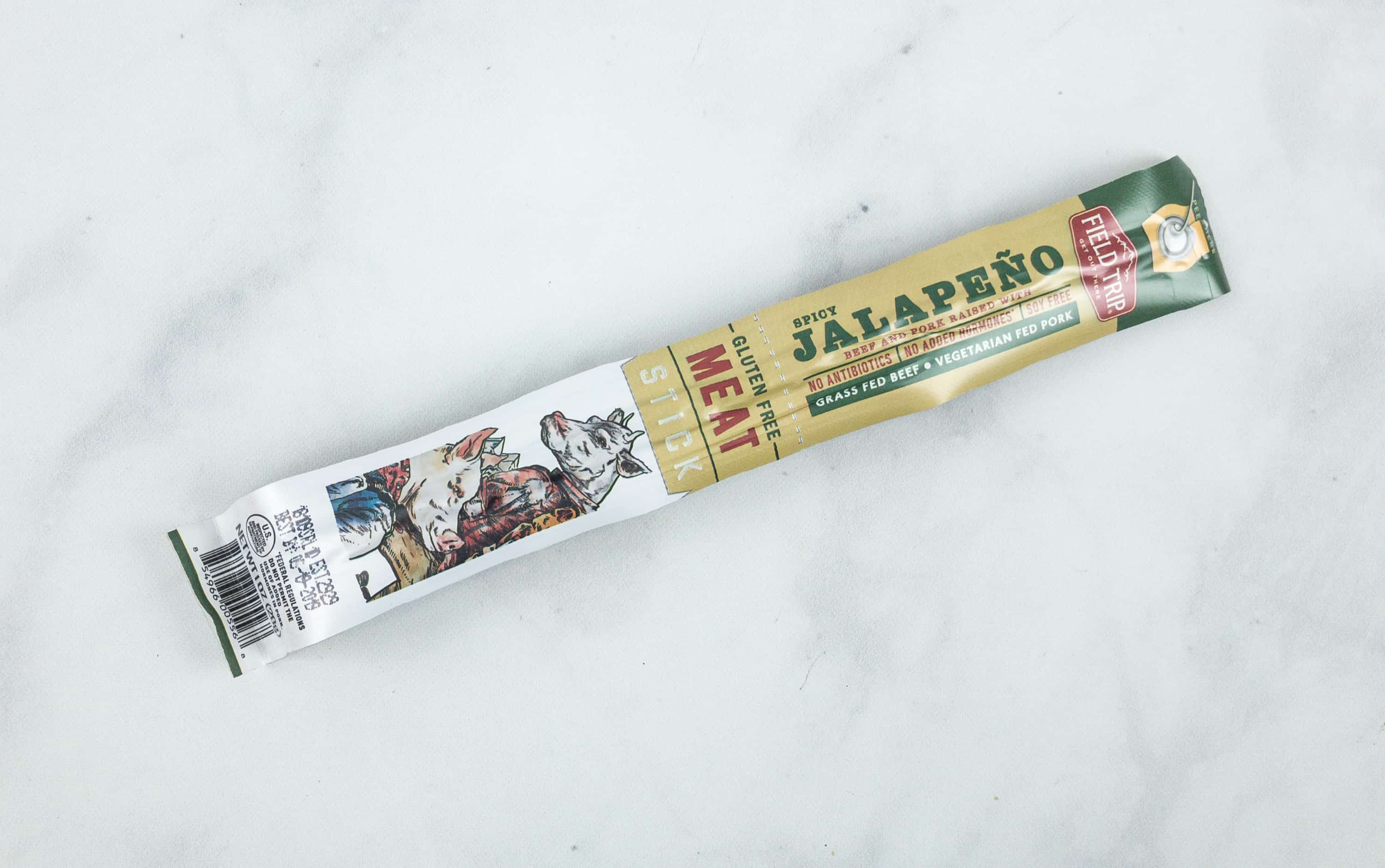 Field Trip Spicy Jalapeño Meat Stick ($2) This meat stick is a filling and guilt-free snack. It has a spicy jalapeño twist, perfect for those who prefer a little kick in their snacks!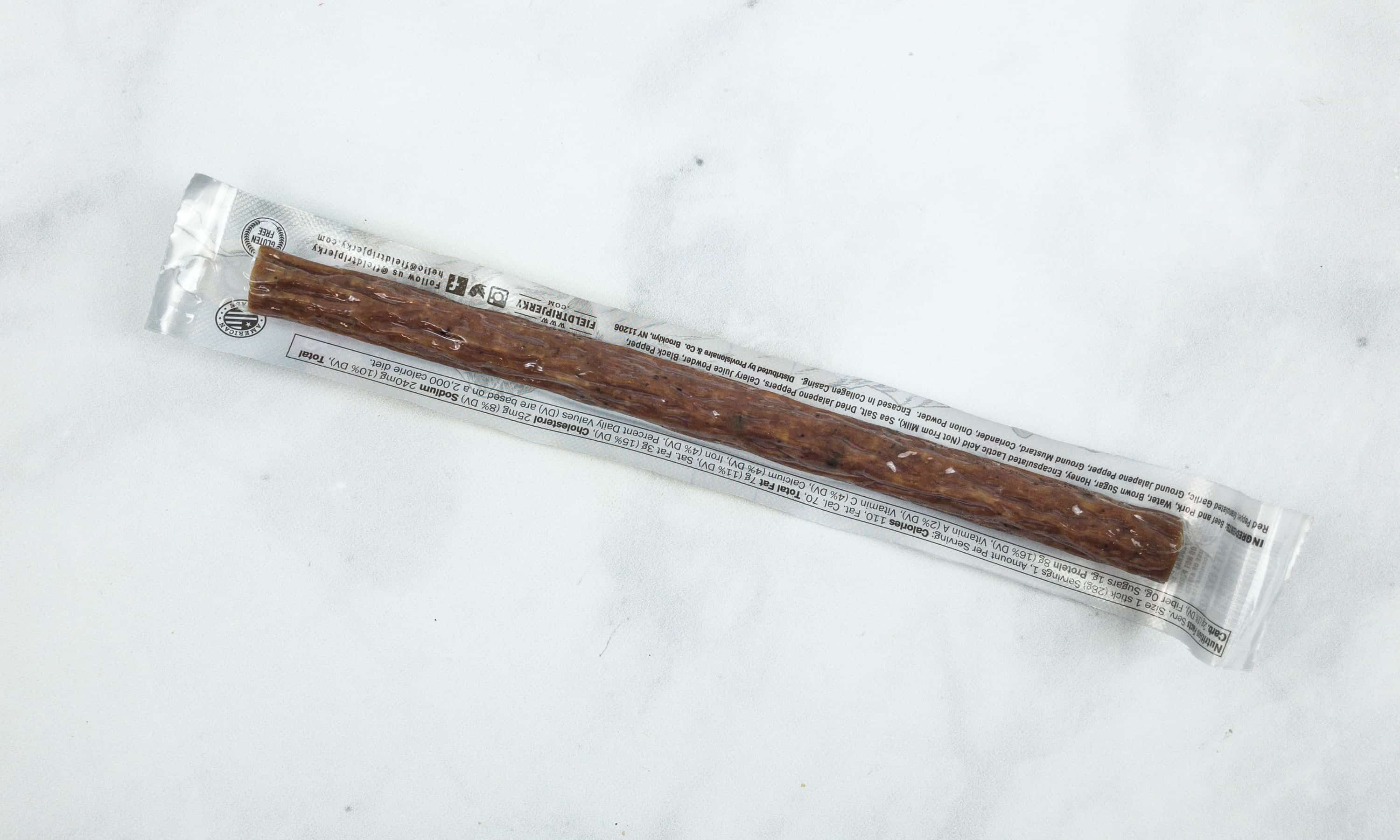 This is made from vegetarian fed pork or grass-fed beef that is mixed with honey, sea salt, and dried jalapeño. It does not contain antibiotics, hormones, and soy. It's also free of gluten. It was yummy!
Crave-N-Rave Spikerz Bite-Sized Crackers – These bite-sized crackers are made of whole grains and zesty spices. It's a light and crispy snack ideal for any setting. You can eat it with your favorite drink, or use them in casseroles, soups or replace the croutons in salads. I ate them as is, and really enjoyed the flavor!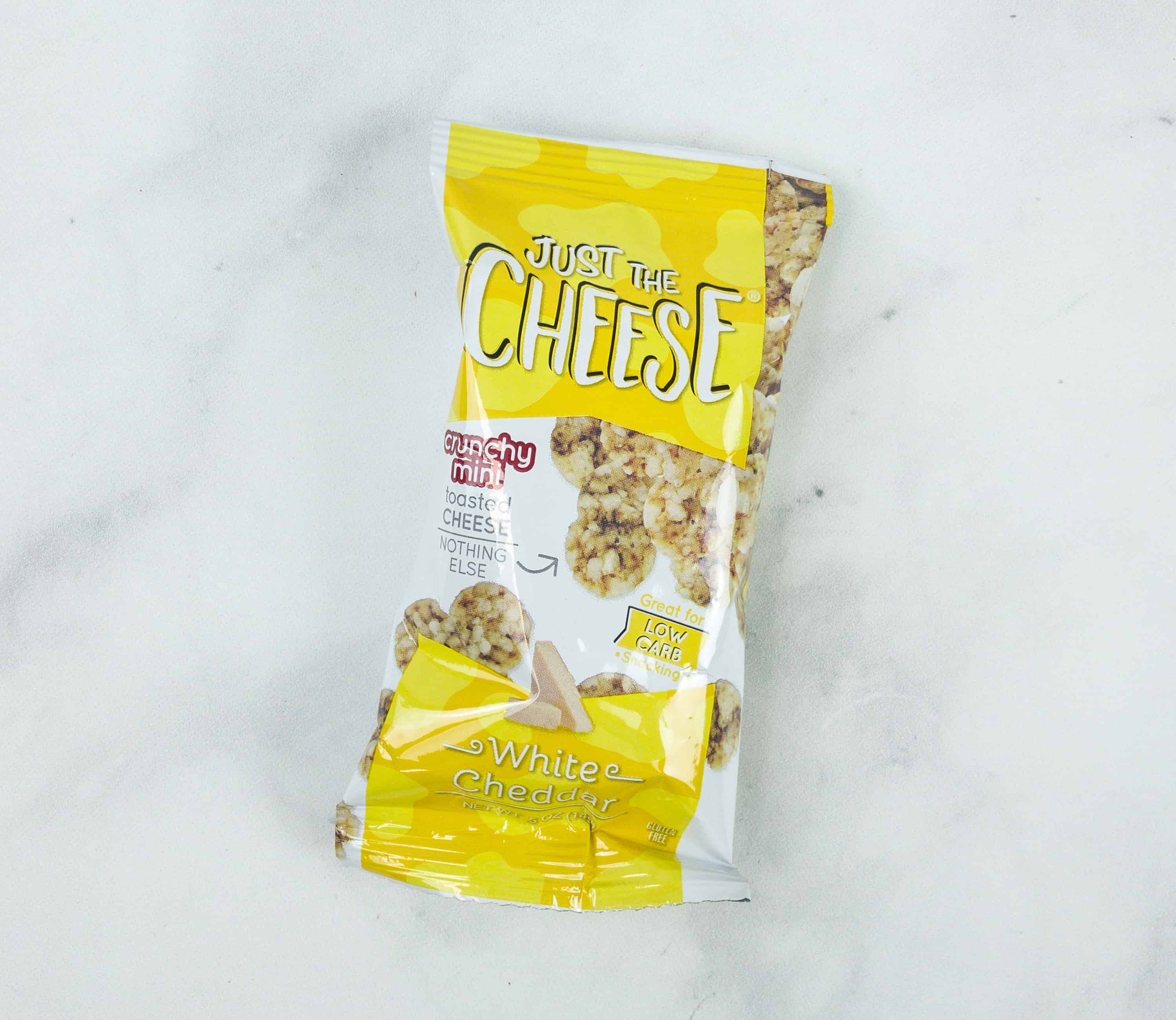 Just The Cheese in White Cheddar ($1.49) If you like cheddar cheese, then say hello to your new best friend. It's literally a toasted cheese snack. It's low carb, crunchy, and savory that makes this an instant hit with the kids. And me. Mostly me.
Halfpops Popcorn in Black Truffle & Sea Salt ($1.04) Partially popped but fully delicious, these popcorns mean business with 50% fewer fluffs which make the taste packed in. It's air-popped, non-GMO, nut-free, and gluten-free.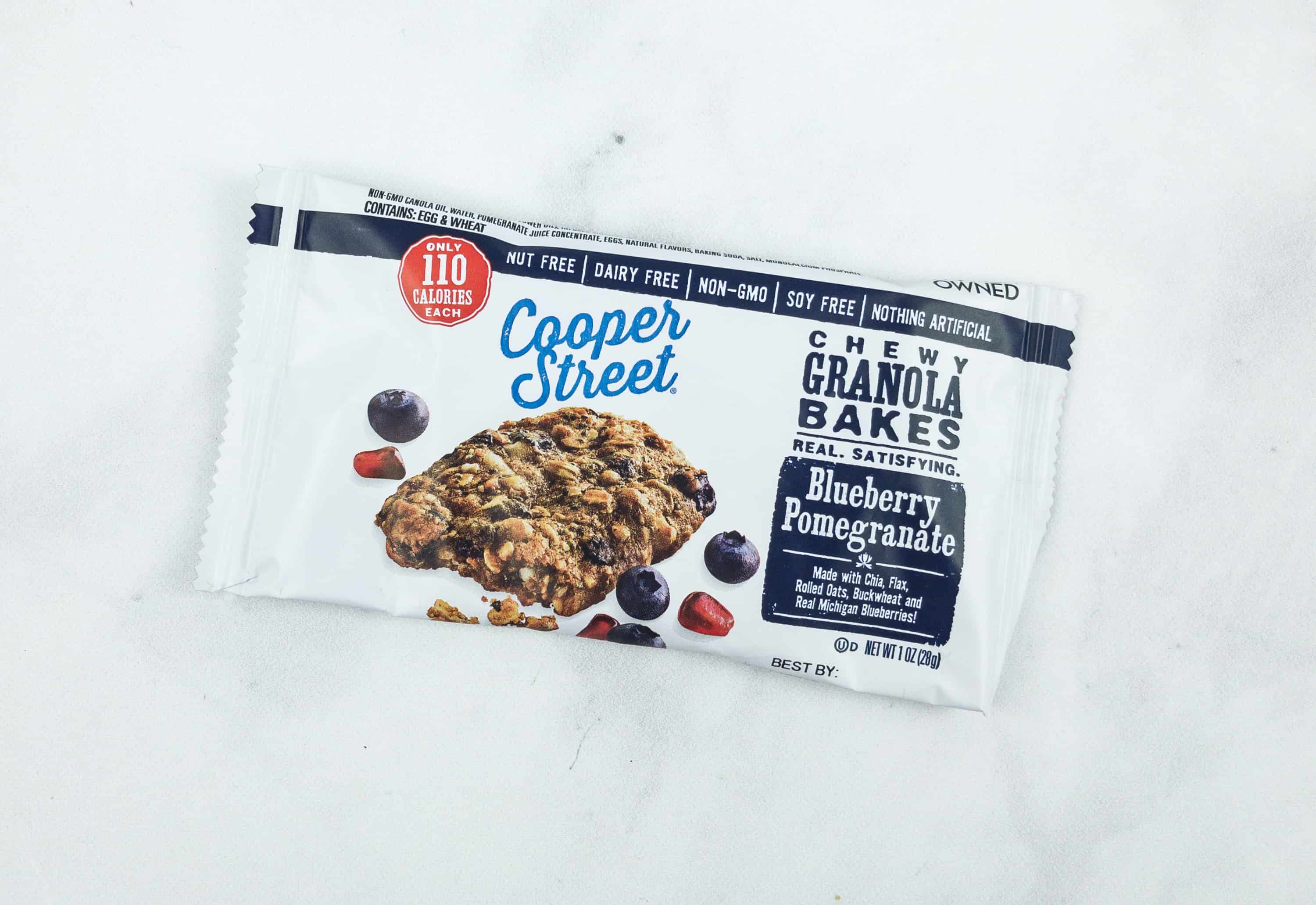 Cooper Street Chewy Granola Bakes in Blueberry Pomegranate ($0.99) This snack is a yummy source of calcium, vitamins, and antioxidants. It easily satisfies hunger, making it an ideal on-the-go snack. It's also flavorful because of the whole blueberries and pomegranate, chia, flax, rolled oats and buckwheat.
ThinkThin Chocolate Protein Cakes ($2.33) It's something sweet and chocolatey! This snack doesn't have artificial flavors and sucralose. It's also packed with protein!
Garden Of Life Gol Bar in Maple Sea Salt ($2.06) A combination of cashews, pecans, and dates make this snack bar really irresistible. It provides protein and nutrients you'll need when you're always on the go. This can be a handy snack when travelling. The kids stole this one!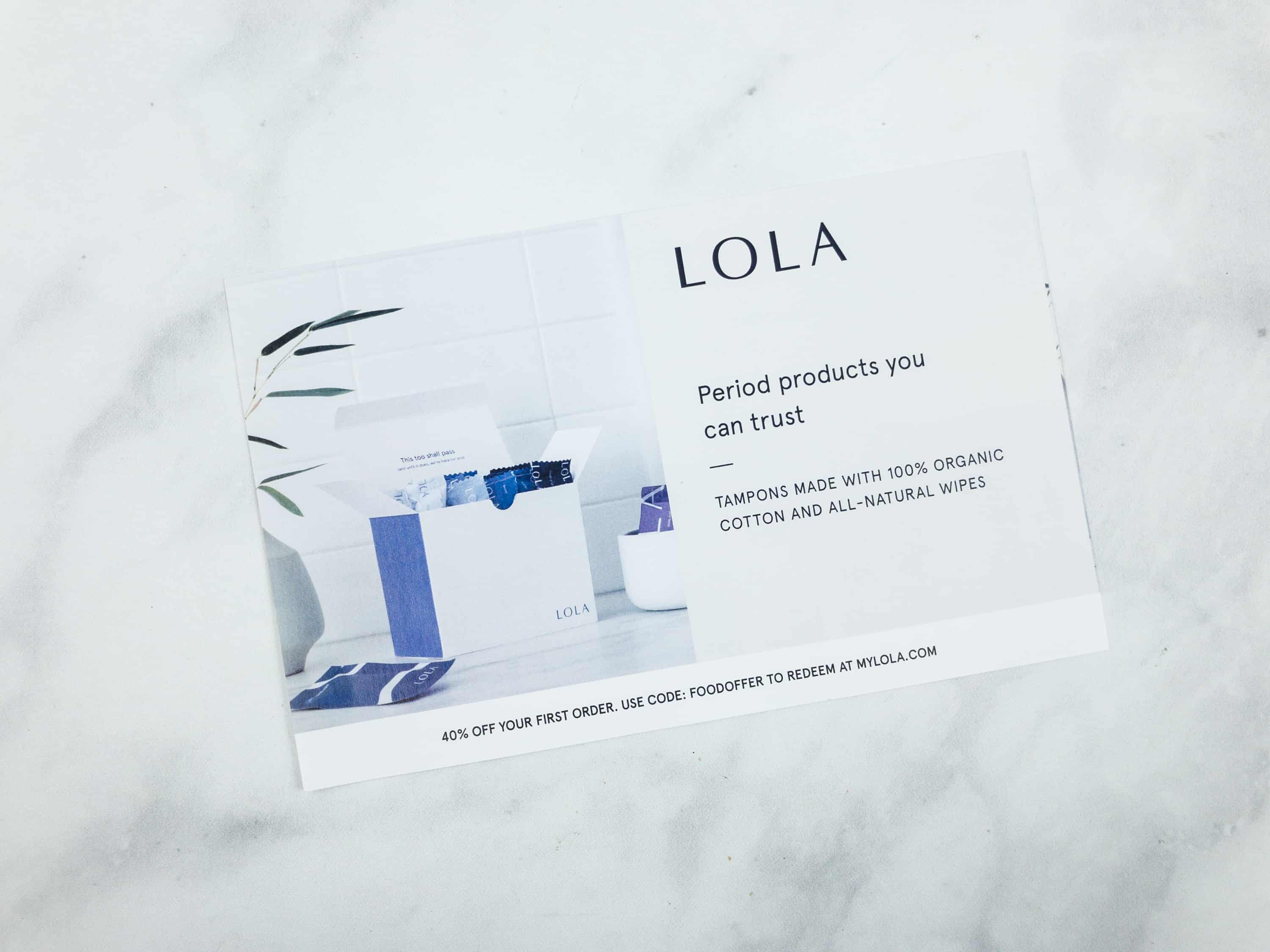 They also gave us a promotional card for Lola – 40% off with code FOODOFFER.
This month, there are a lot of snacks provided to satisfy different taste buds and they also gave us a variety of textures like chewy, crunchy, etc. The subscription makes it easier for us to discover new healthy and yummy snacks. It's like having a nutrition guide without breaking a sweat. I'm glad to know there are a lot of companies that support healthy living and slowly reaching out to people to adapt to this lifestyle.
What's your favorite snack this month?