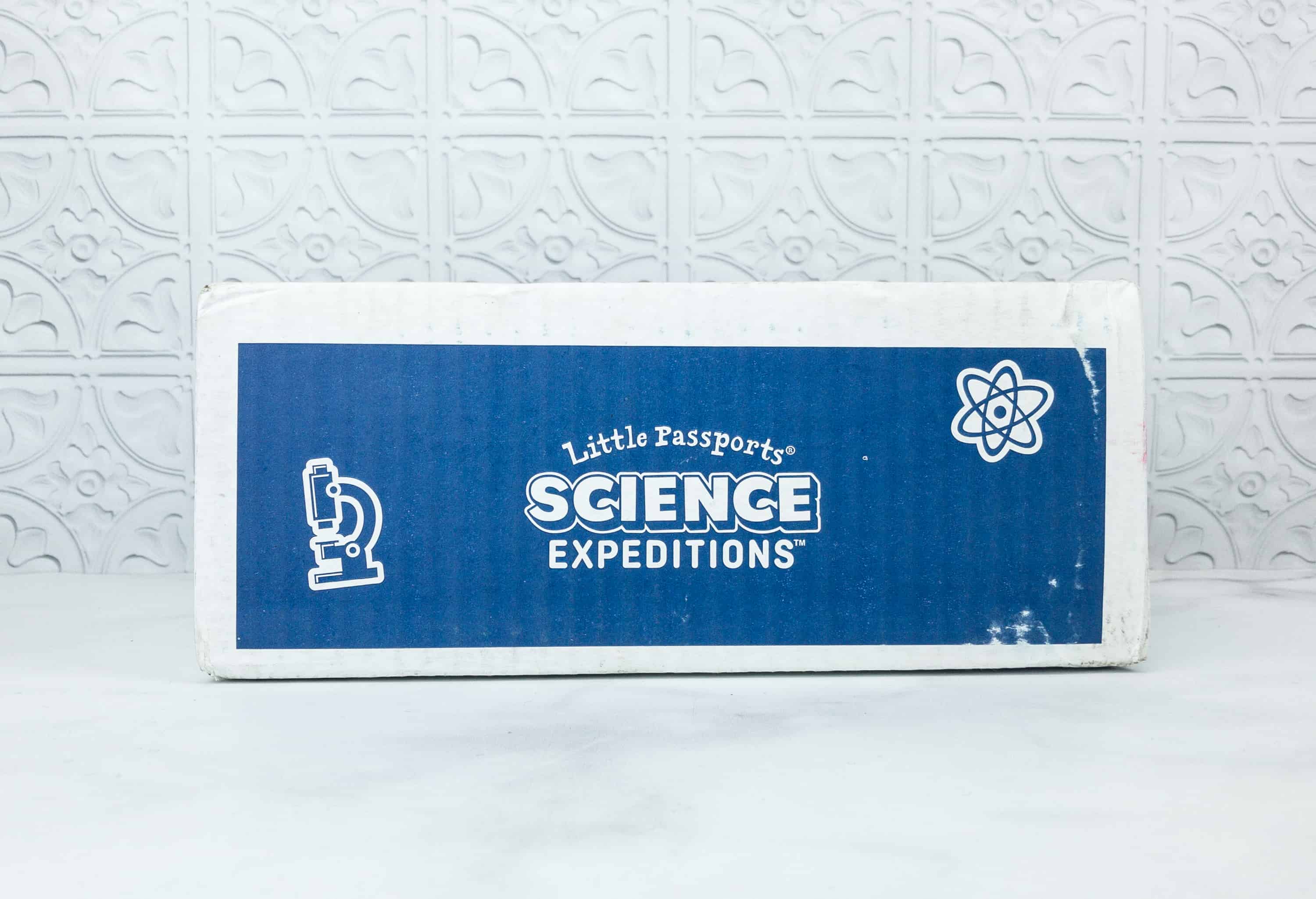 Little Passports Science Expeditions is a monthly subscription science kit packed full of science experiments related to themes like rockets, forensic science, vision, caves and crystals, northern lights and magnetism, hydrology, and more!
Science Expeditions lets kids solve real-life scientific mysteries every month through science experiments, hands-on STEM activities and more! Every box includes a 16 page comic with scientific mysteries to solve and fun activities, 8-page experiment guides, hands-on experiment guides, and achievement badges for your lab notebook! This subscription is intended for children ages 9 and older.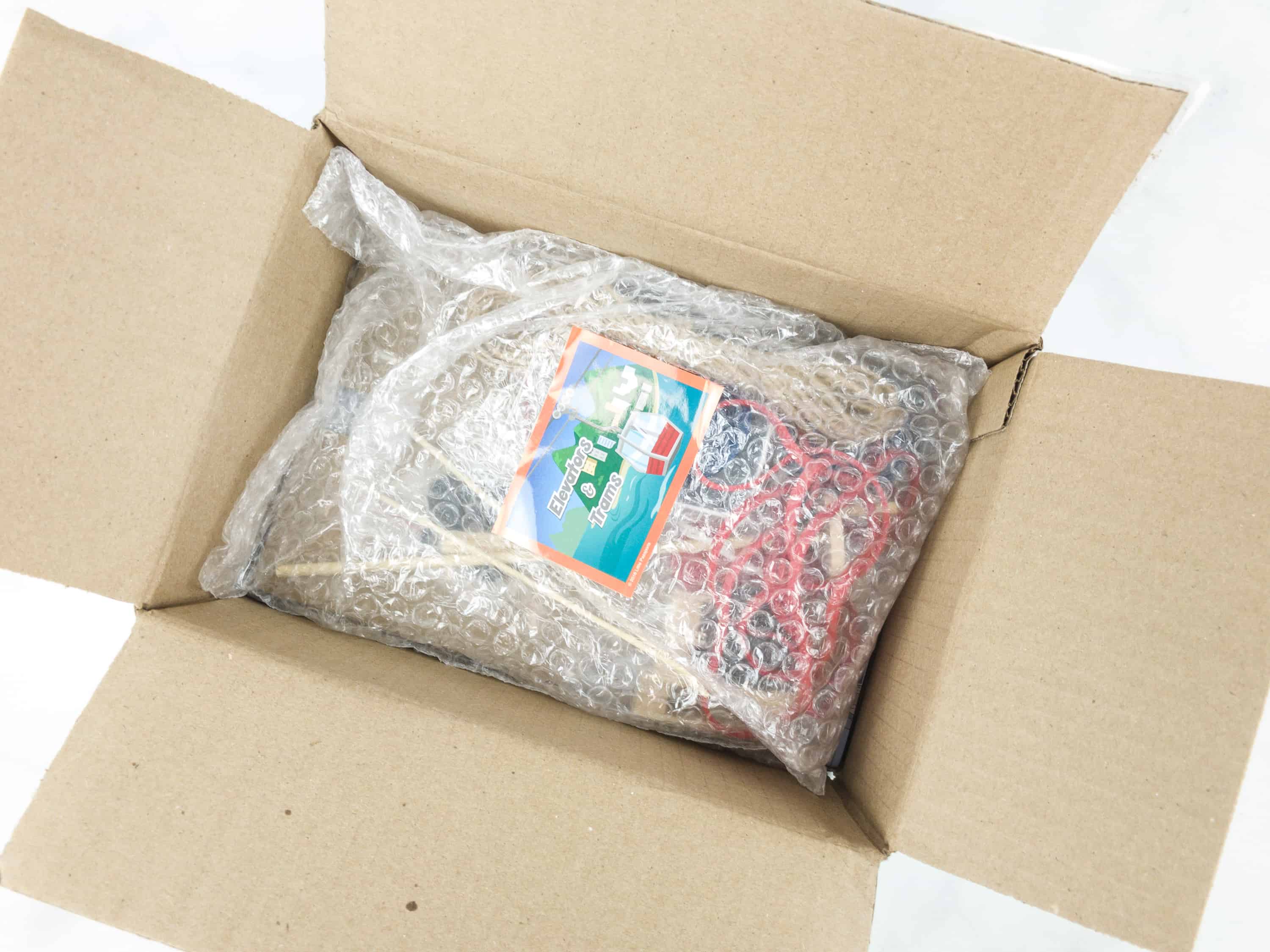 This month's box is all about ELEVATORS & TRAMS!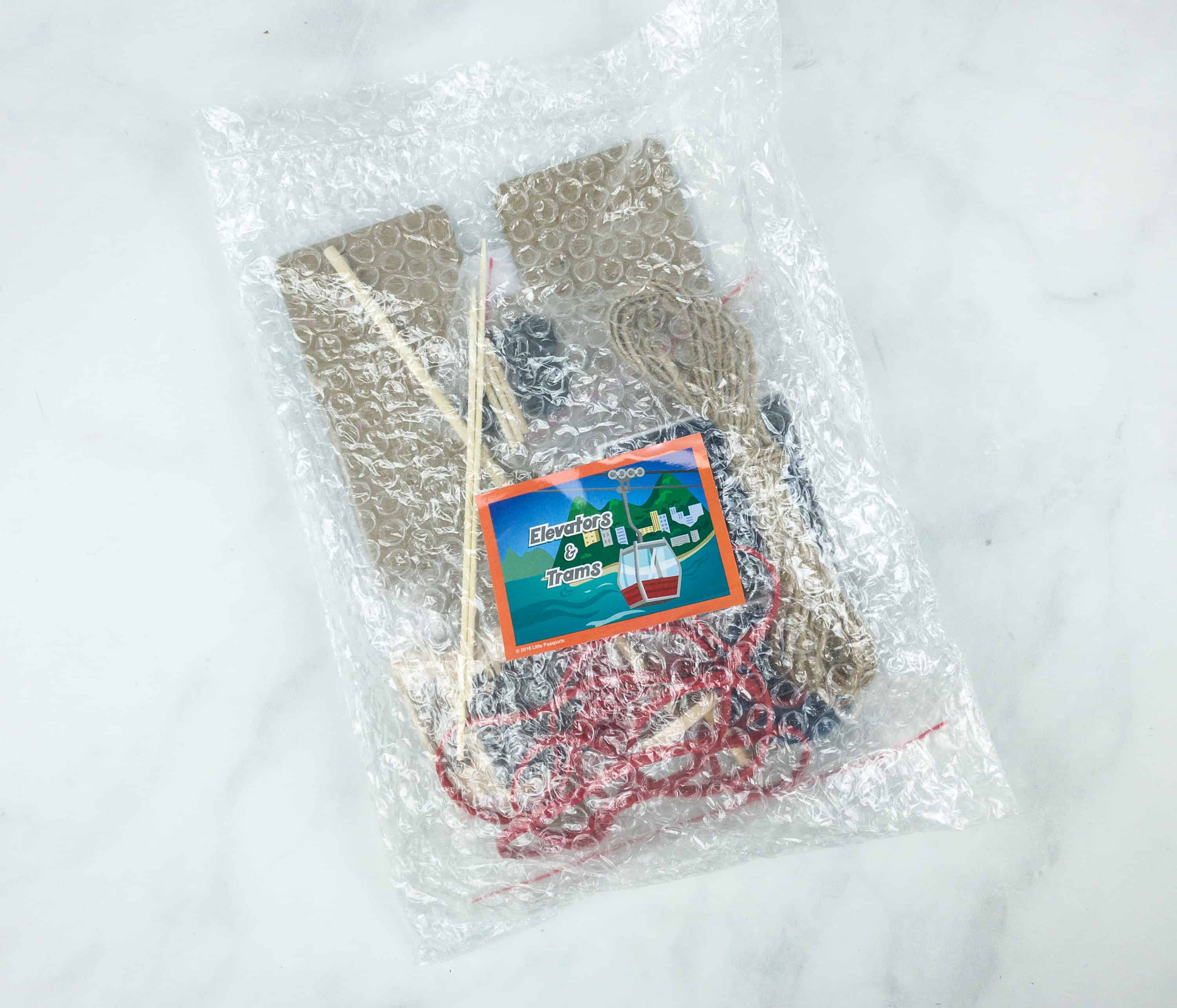 Everything we need to use in the experiment other than the paper crafts or cards are in a bubble wrap with card label of Elevators & Trams.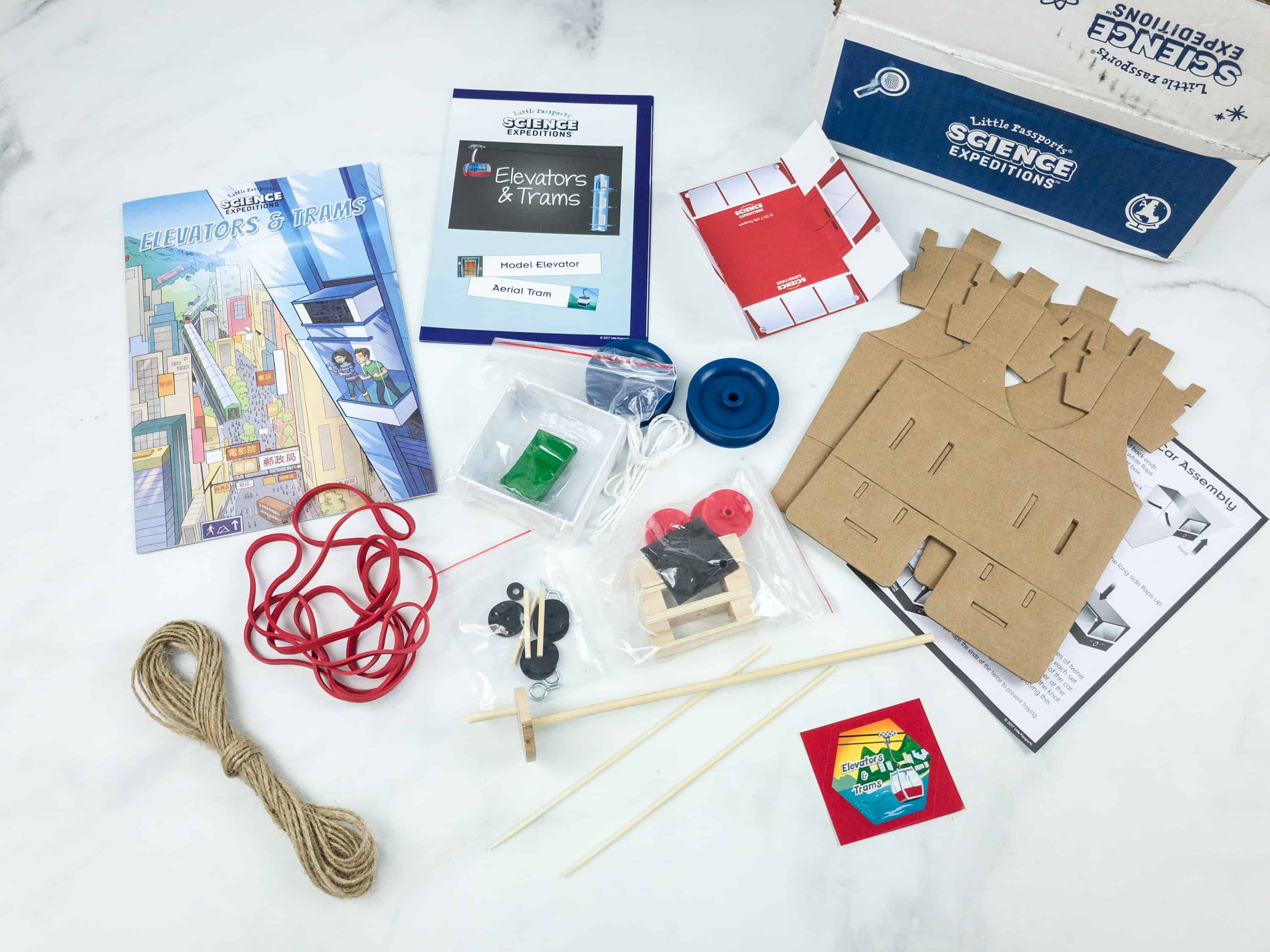 Everything in this box!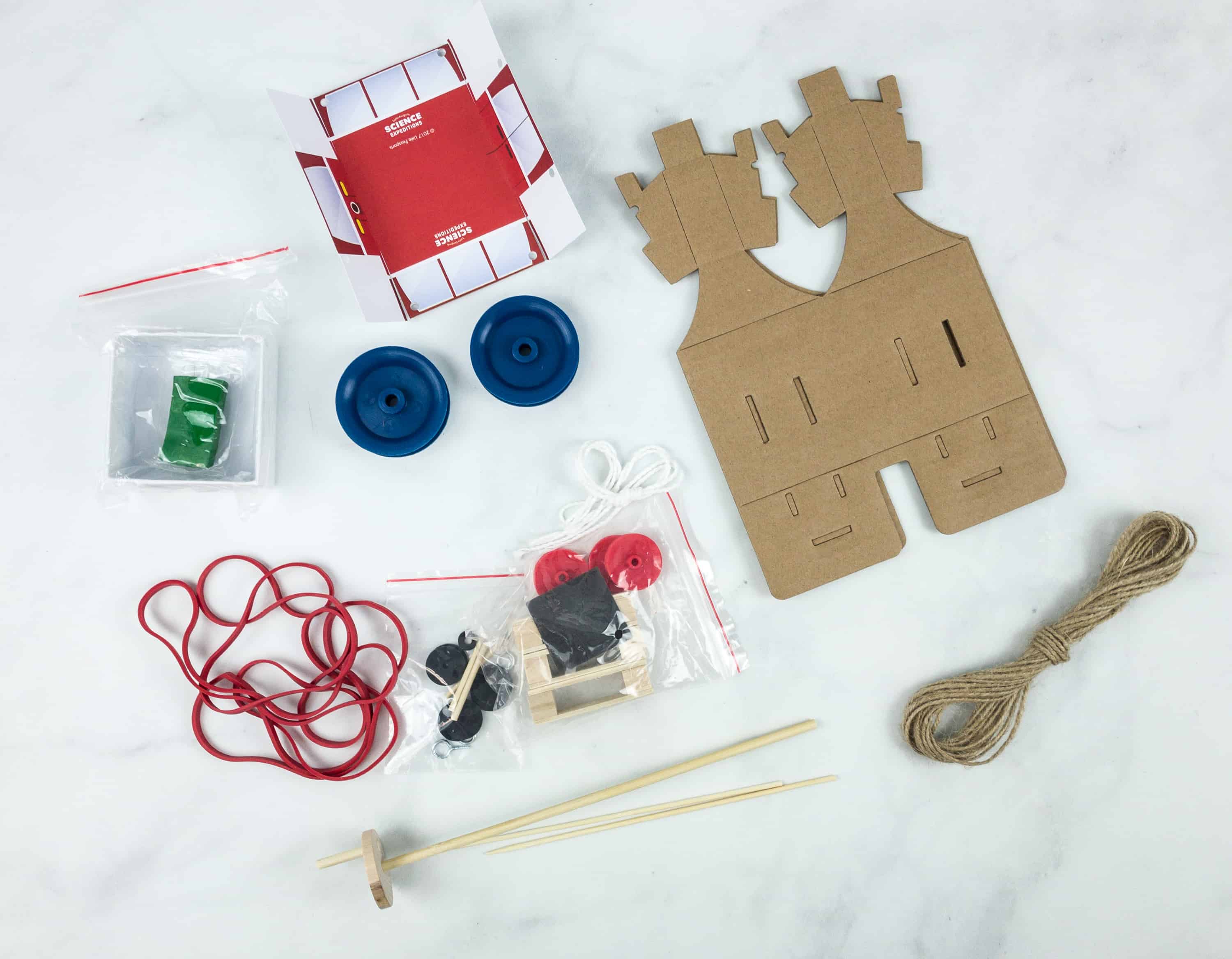 Almost everything we need for the experiments are provided here!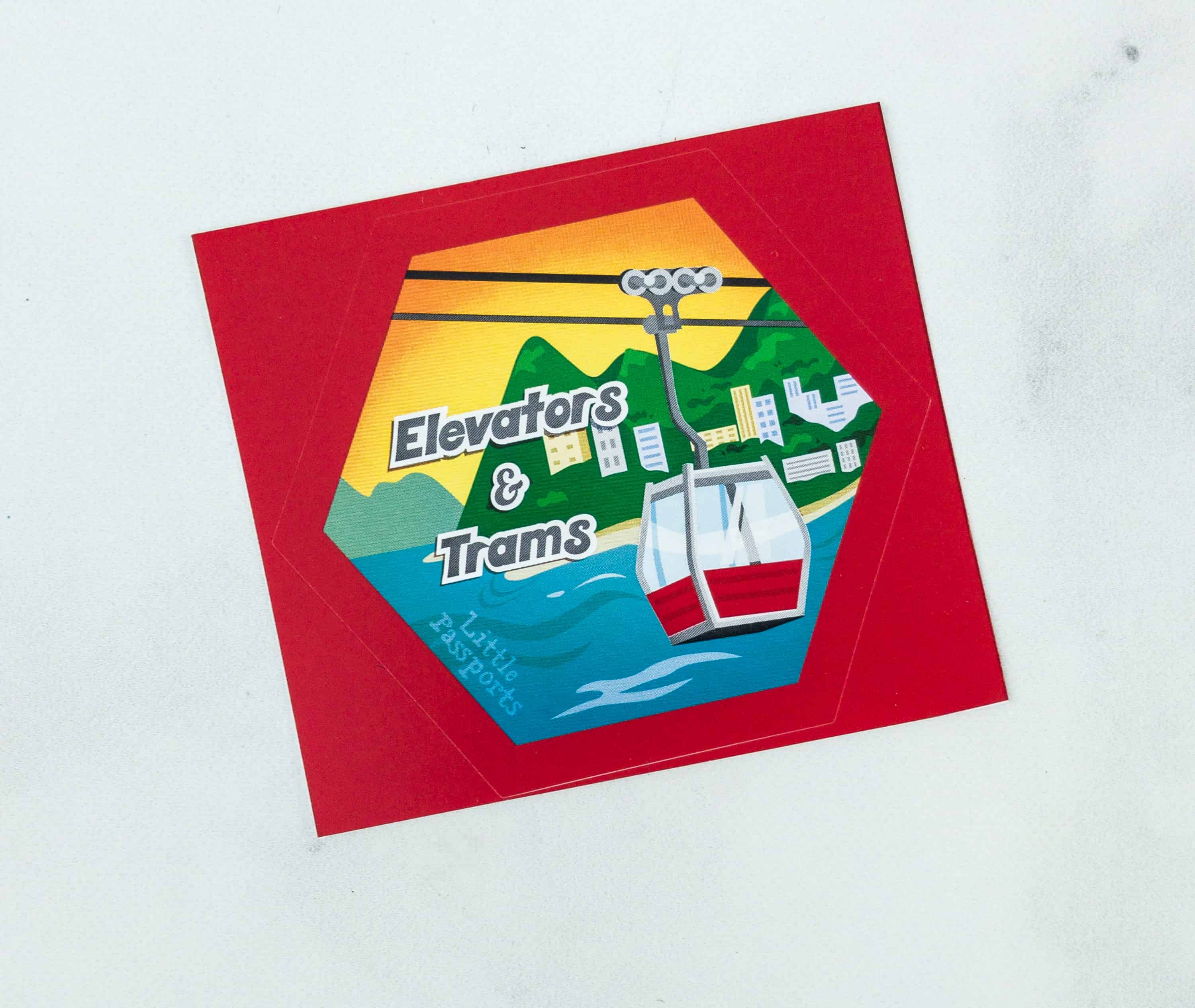 Achievement Badge. Every box includes a sticker badge, which can be placed and collected in the lab notebook when your child has completed the tasks.
It feels good seeing our lab notebook getting filled up with badges!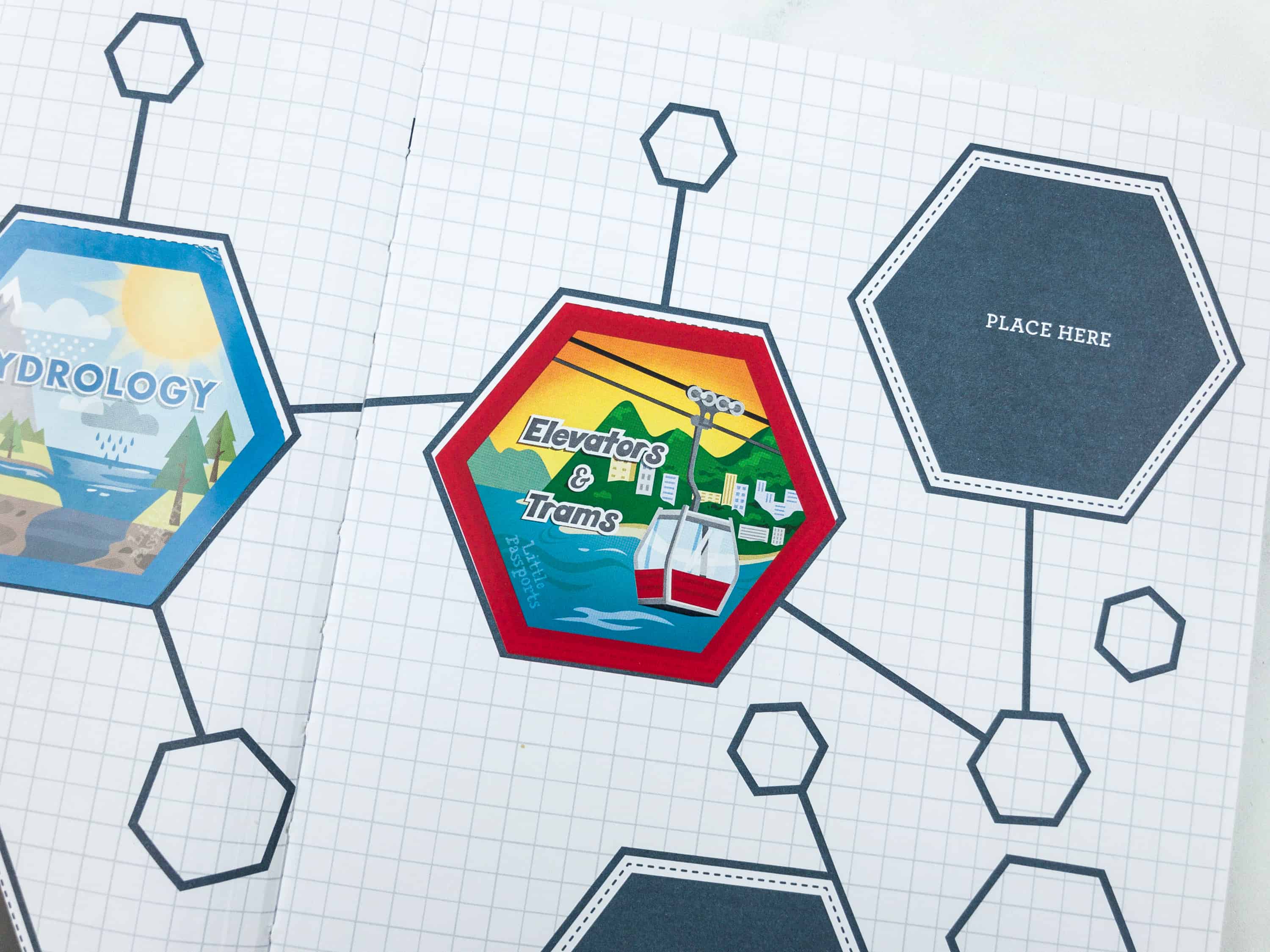 Another activity box accomplished, one more sticker on our booklet!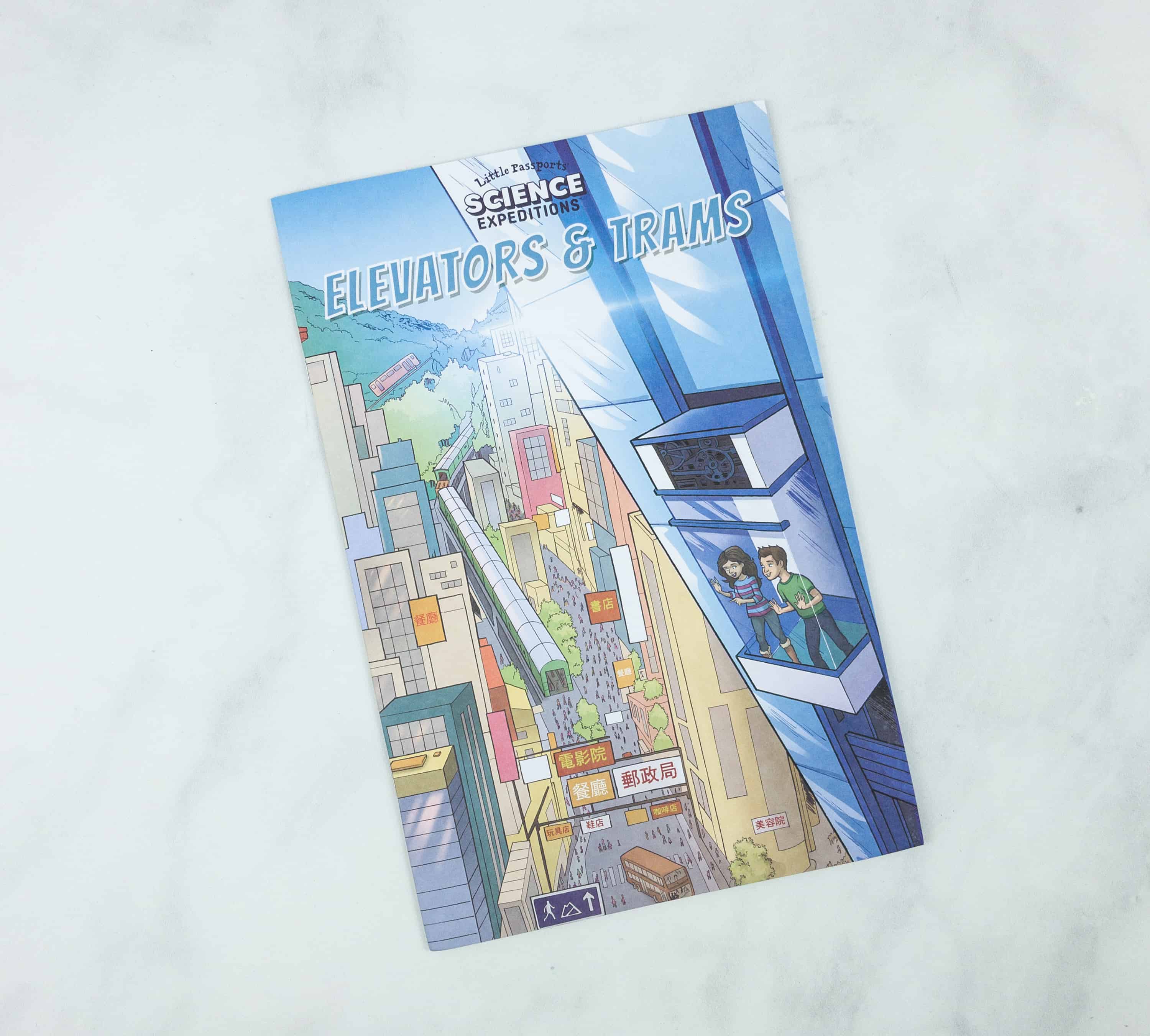 Science Expeditions: Elevators & Trams Comic. Little Passports Science Expedition box always includes a mini comic book with glossary and bonus activities.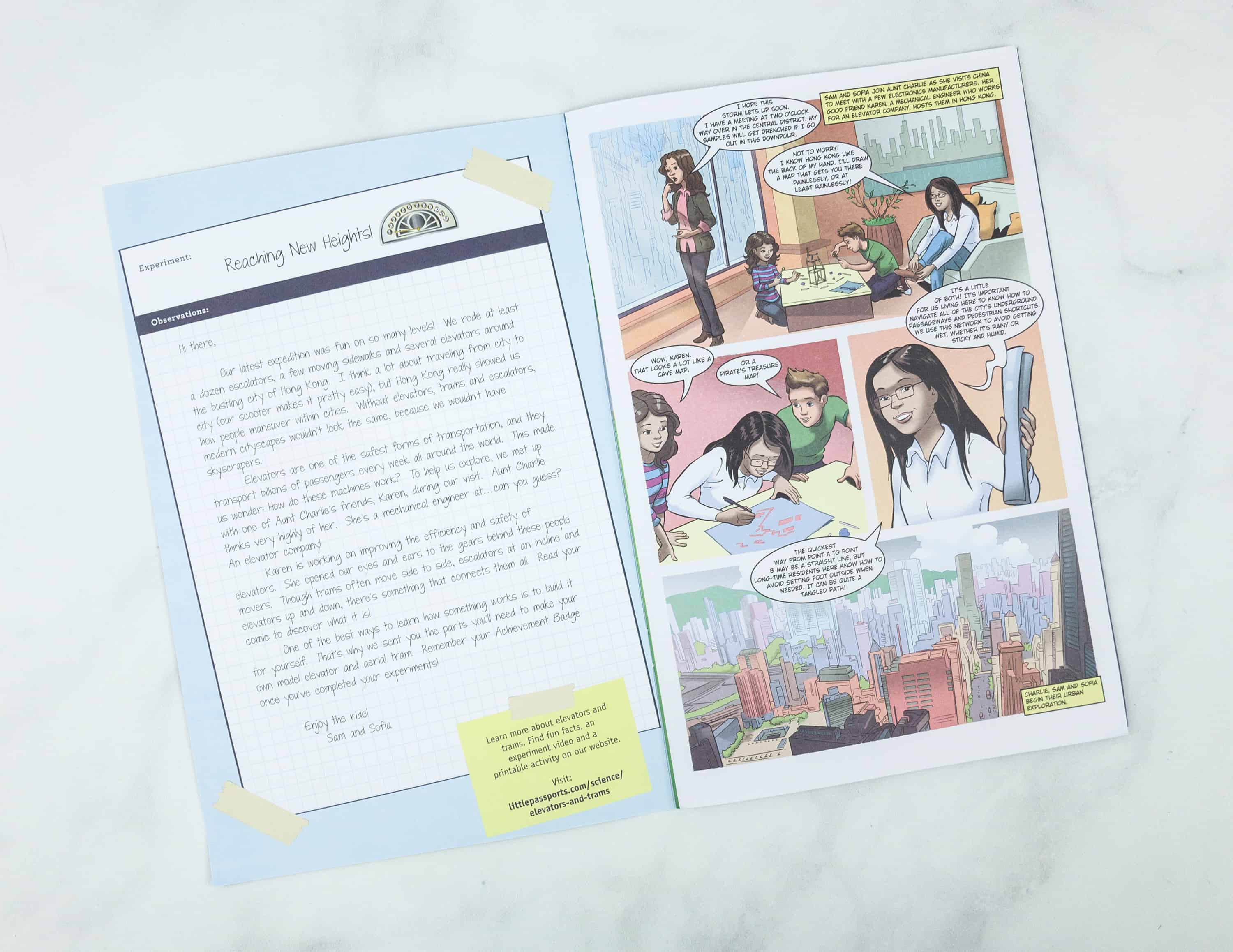 As usual, they started the book with a letter and a comic strip. It's an introduction of the activities, giving us an idea of what to expect, setting out goals for the activities, and giving us a preview of what we'll learn.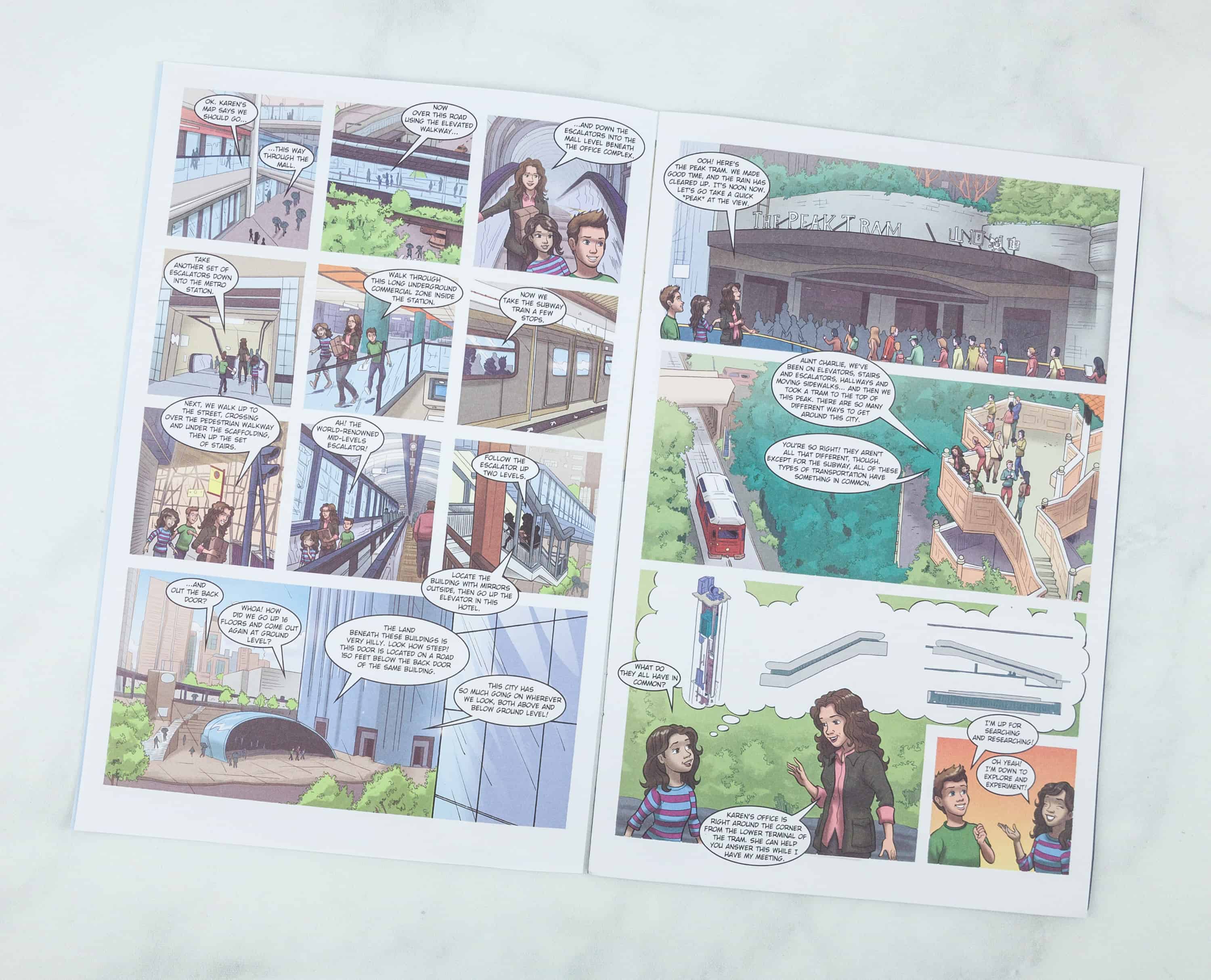 Everything about the comic, the colors, illustrations, and text, is well-produced. The message and story they want to convey are clearly explained and advance the lessons of the box.
The first activity is called Pulley Puzzle. It's an on-page activity where the kids just need to encircle the right pulley that will make the loop move in the right direction and reach the final target.
A pulley is a wheel with a grooved edge through which a rope or cord passes. The wheel allows the rope to change direction and redirect applied force, making it an excellent device for lifting and transporting heavy loads.
The next activity is about making a Milk Carton Water Well. In this activity, you will need an empty milk carton, ruler, marker or pen, sharp scissors, hole punch, sharpened pencil, cardboard, tape or glue, string, and plastic bottle cap.
It would be quite tiring to haul a bucket of water out of a well using your strength alone. Wells take advantage of a simple machine called a wheel and axle. The axle holds the weight of the water while the wheel spins and winds the rope, which hauls the water up.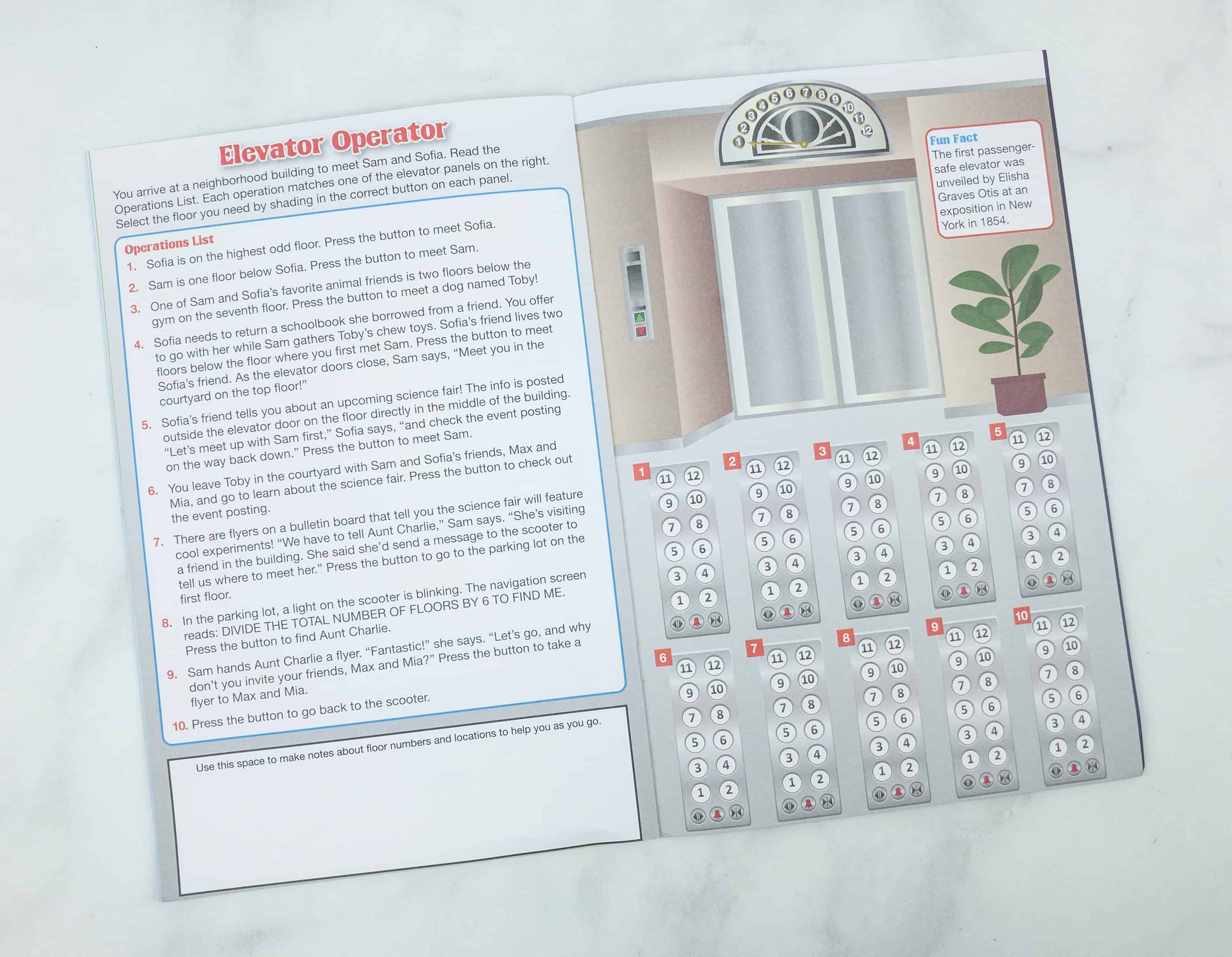 On this activity called Elevator Operator, you will play like an elevator operator!
You arrive at a neighborhood building to meet Sam and Sofia. Read the Operations List. Each operation matches one of the elevator panels on the right. Select the floor you need by shading in the correct button on each panel.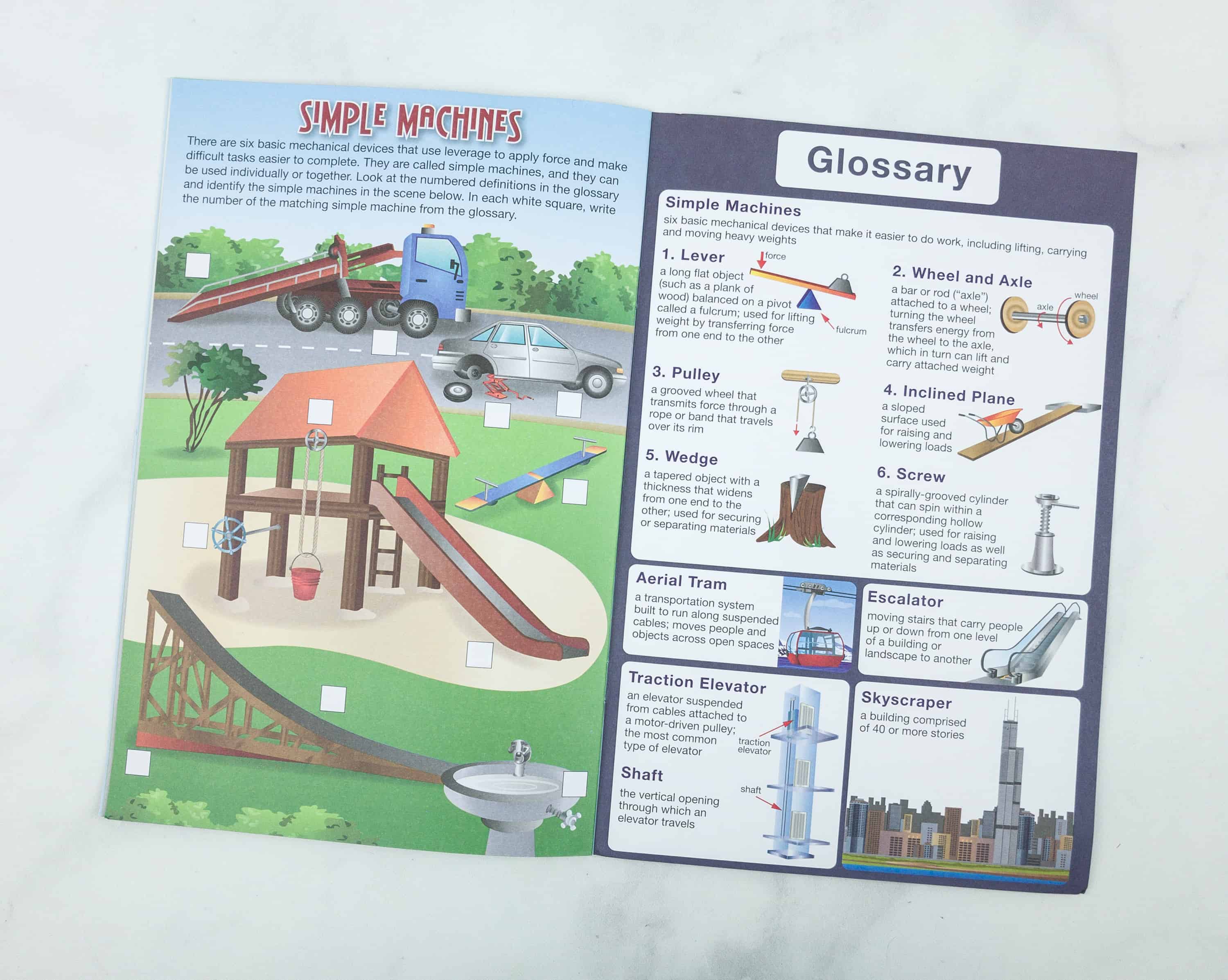 The last activity is all about simple machines and it's simple, just look at the numbered definitions in the glossary and identify the simple machines on the image provided.
Activity Guide. It's a four-folded pamphlet containing all the details for this month's featured experiments.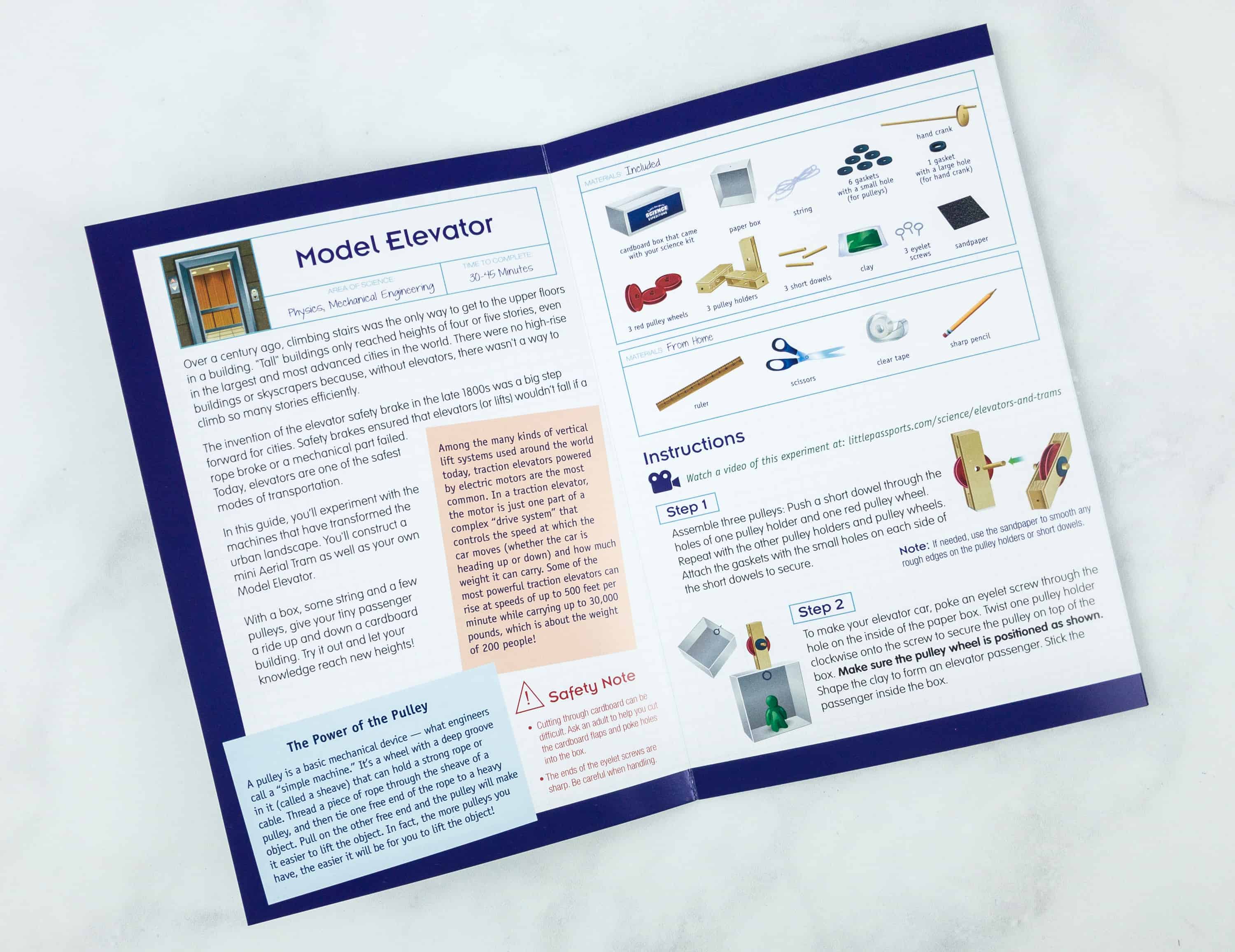 Inside the pamphlet is a detailed instruction about the first experiment, which is making our own model elevator.
For this activity, we'll be using the cardboard box, paper box, pulley wheels, gaskets, hand crank, string, pulley holder, dowels, clay, eyelet screws, and sandpaper.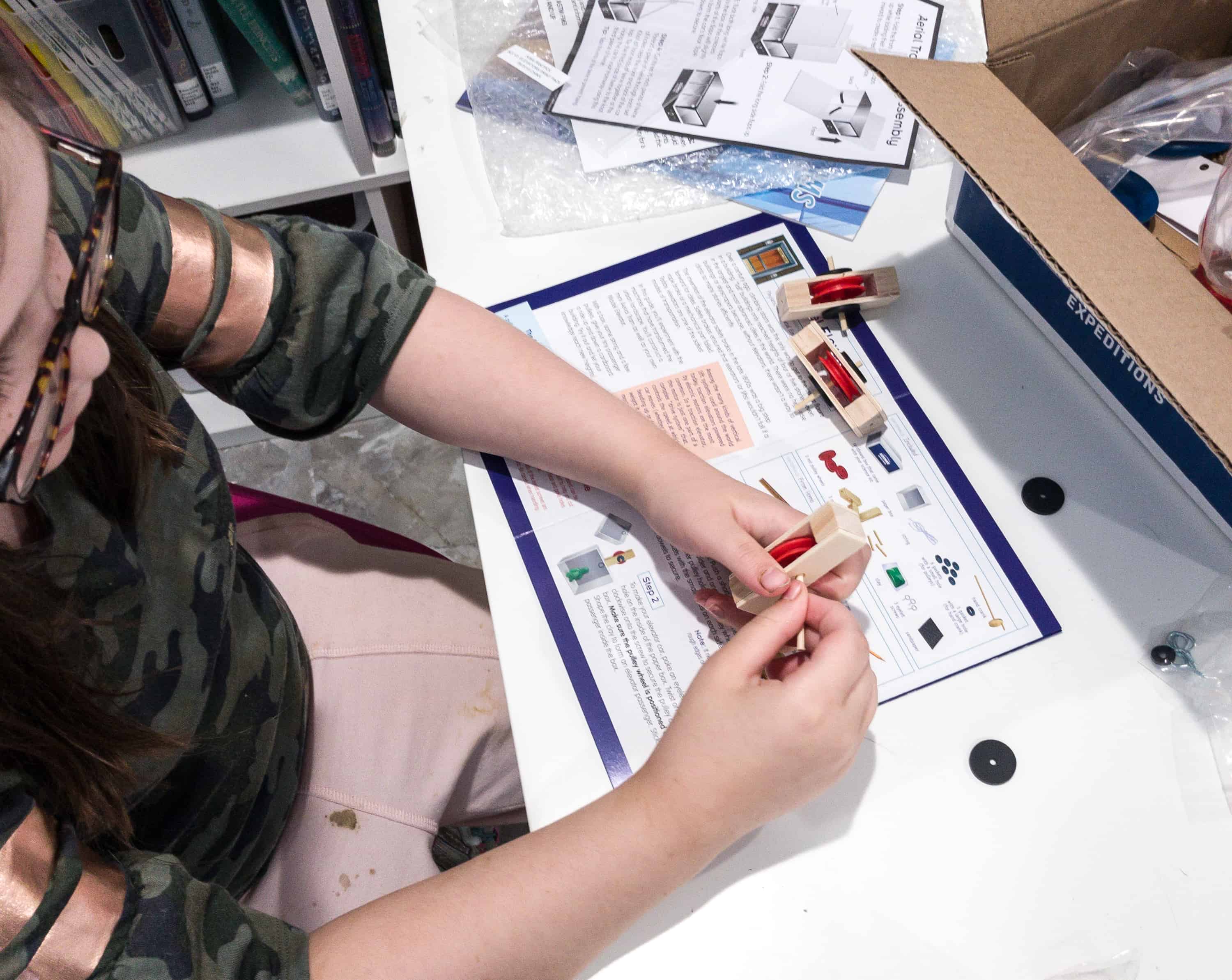 After gathering all the materials, my daughter started assembling the pulleys.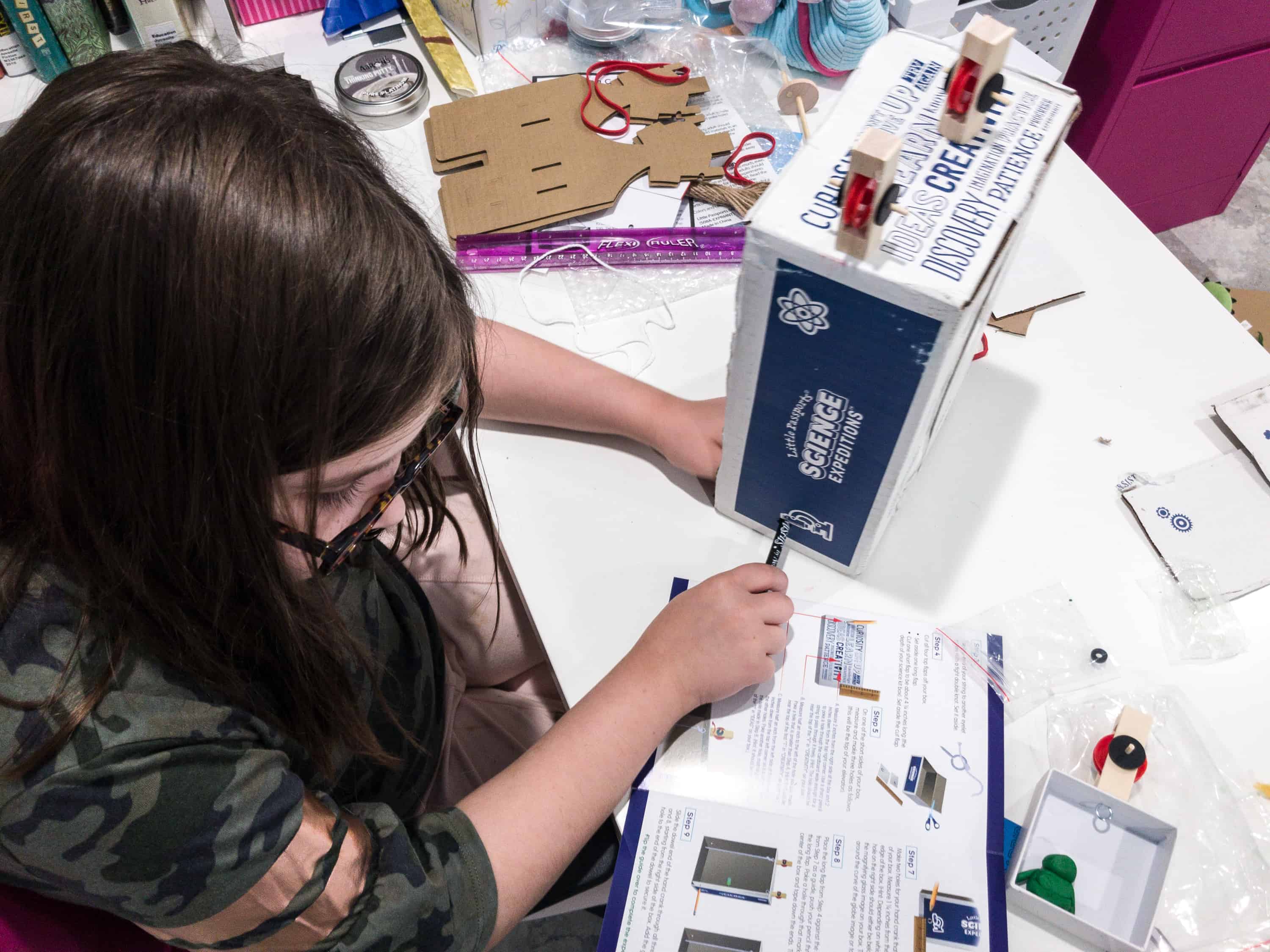 She used the cardboard box for the elevator and the paper box for the elevator car. She then made a person that rides the elevator with the green clay.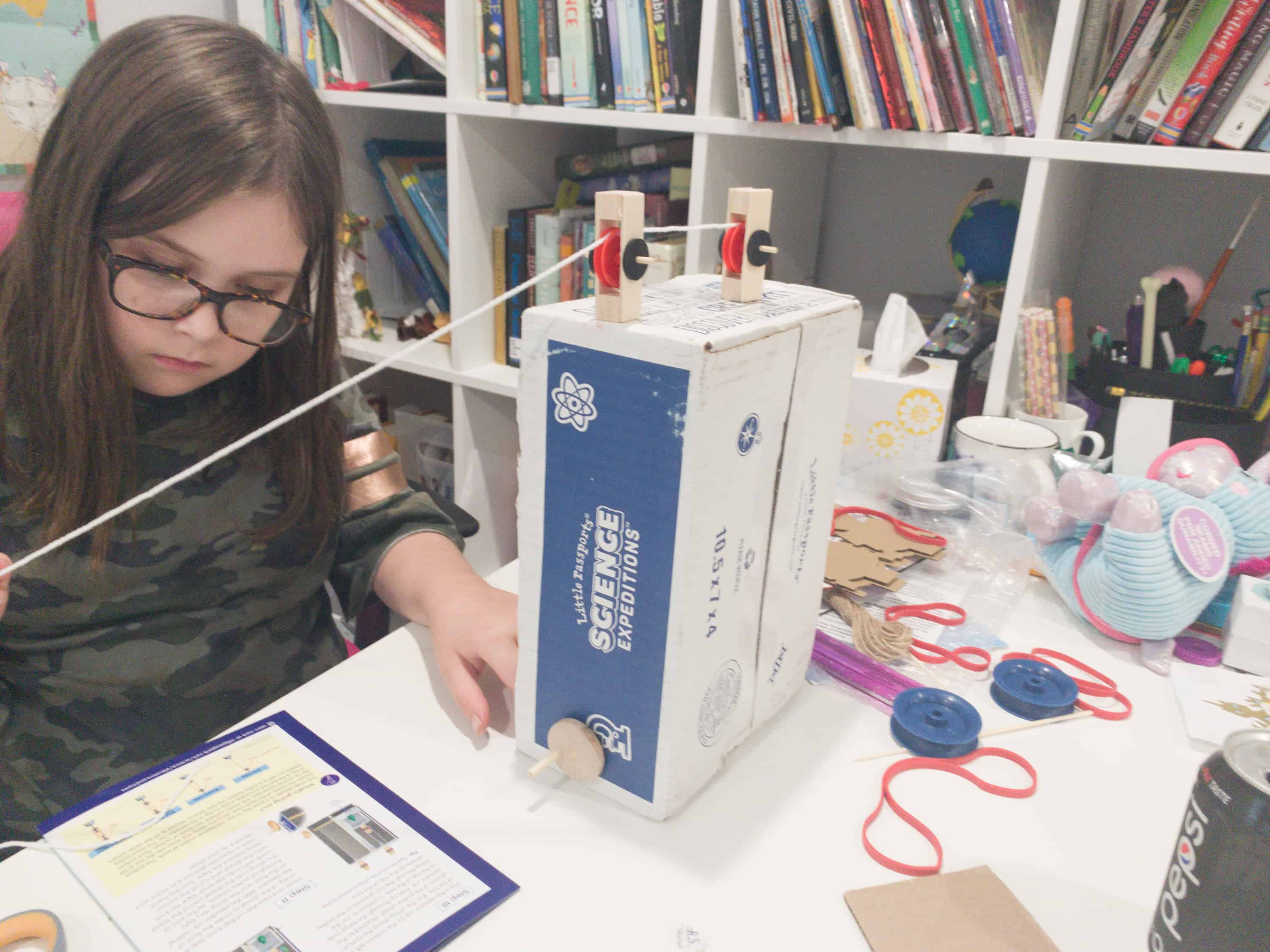 Here she was testing if the string can run smoothly on the pulleys…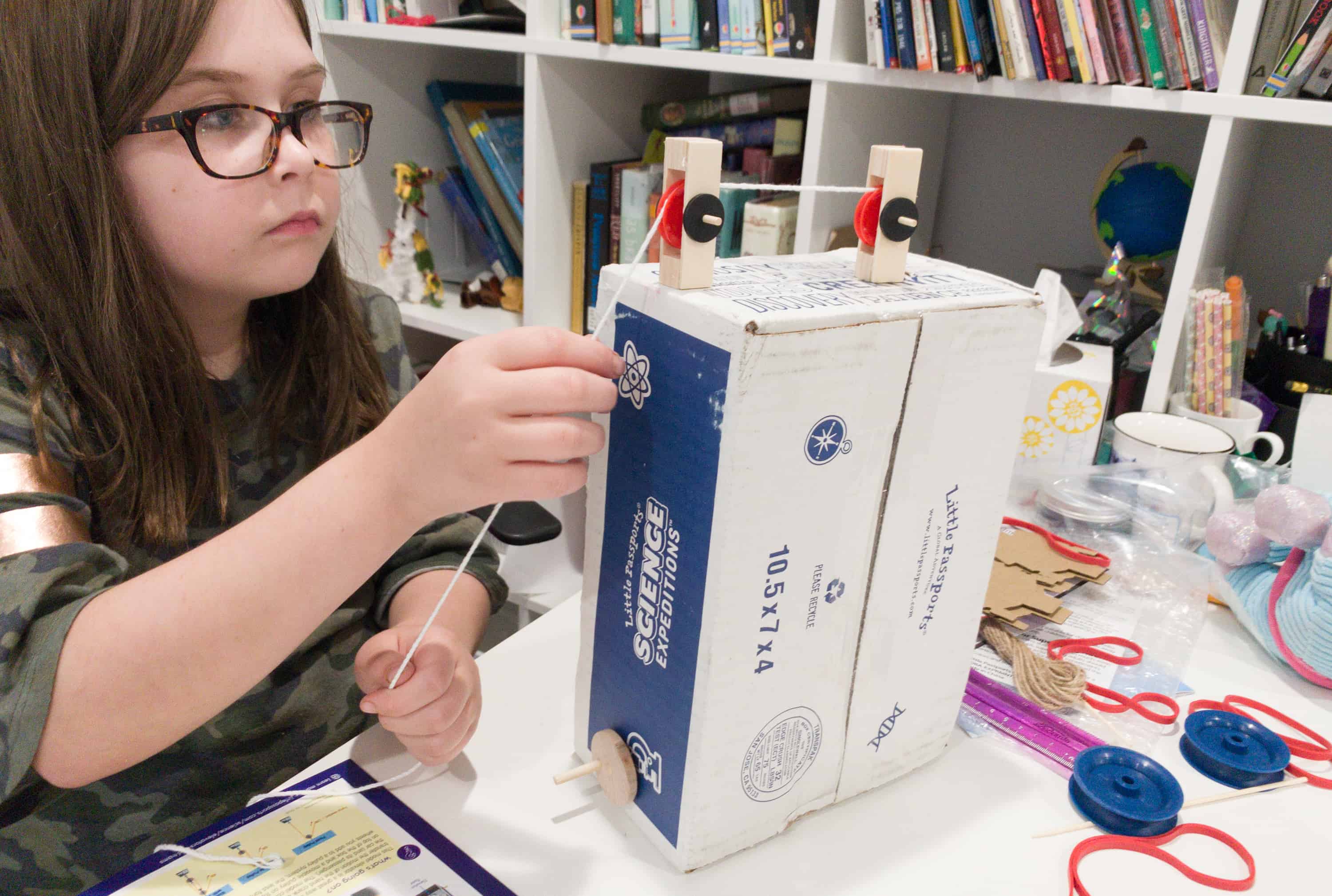 Then, she placed the hand crank at one of the model's sides.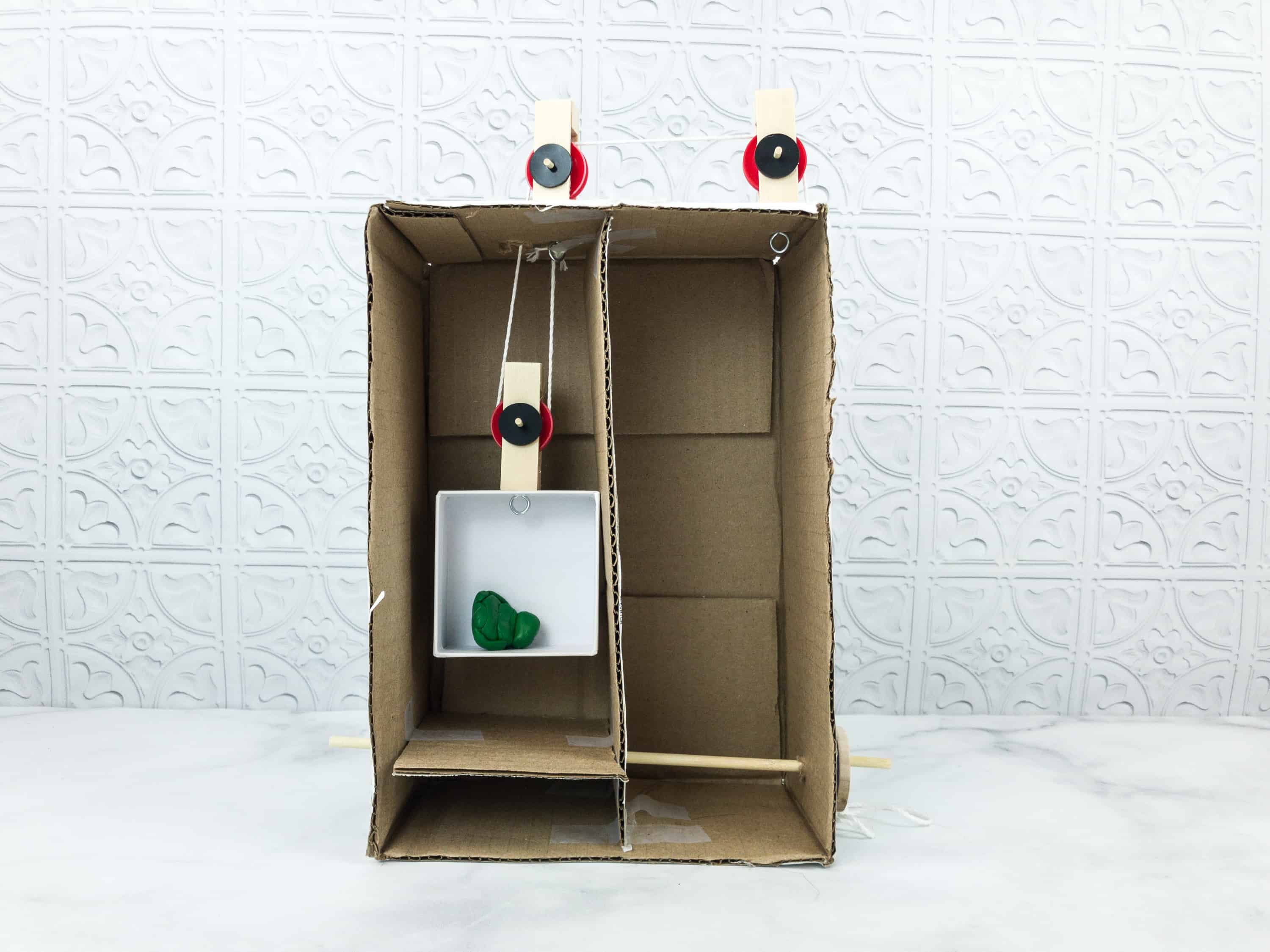 The elevator is ready for testing!
By turning the crank, the elevator can go up or down. Pulleys are a simple machine that can help us lift some objects easily, and this is one good example of its practical uses.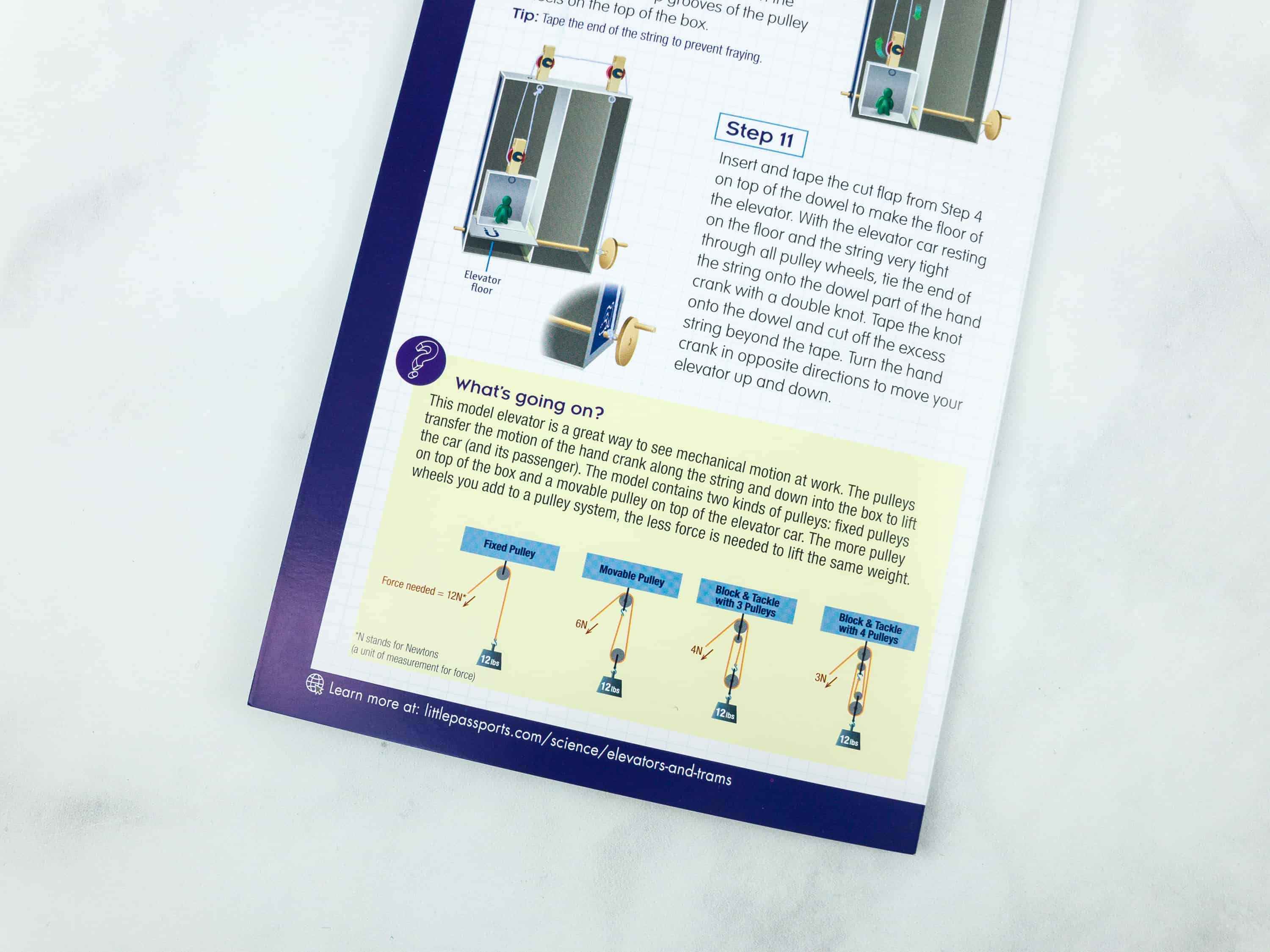 The guide also provided an explanation of what's happening when you have different kinds of pulleys. The model elevator is one great way to see mechanical motion at work.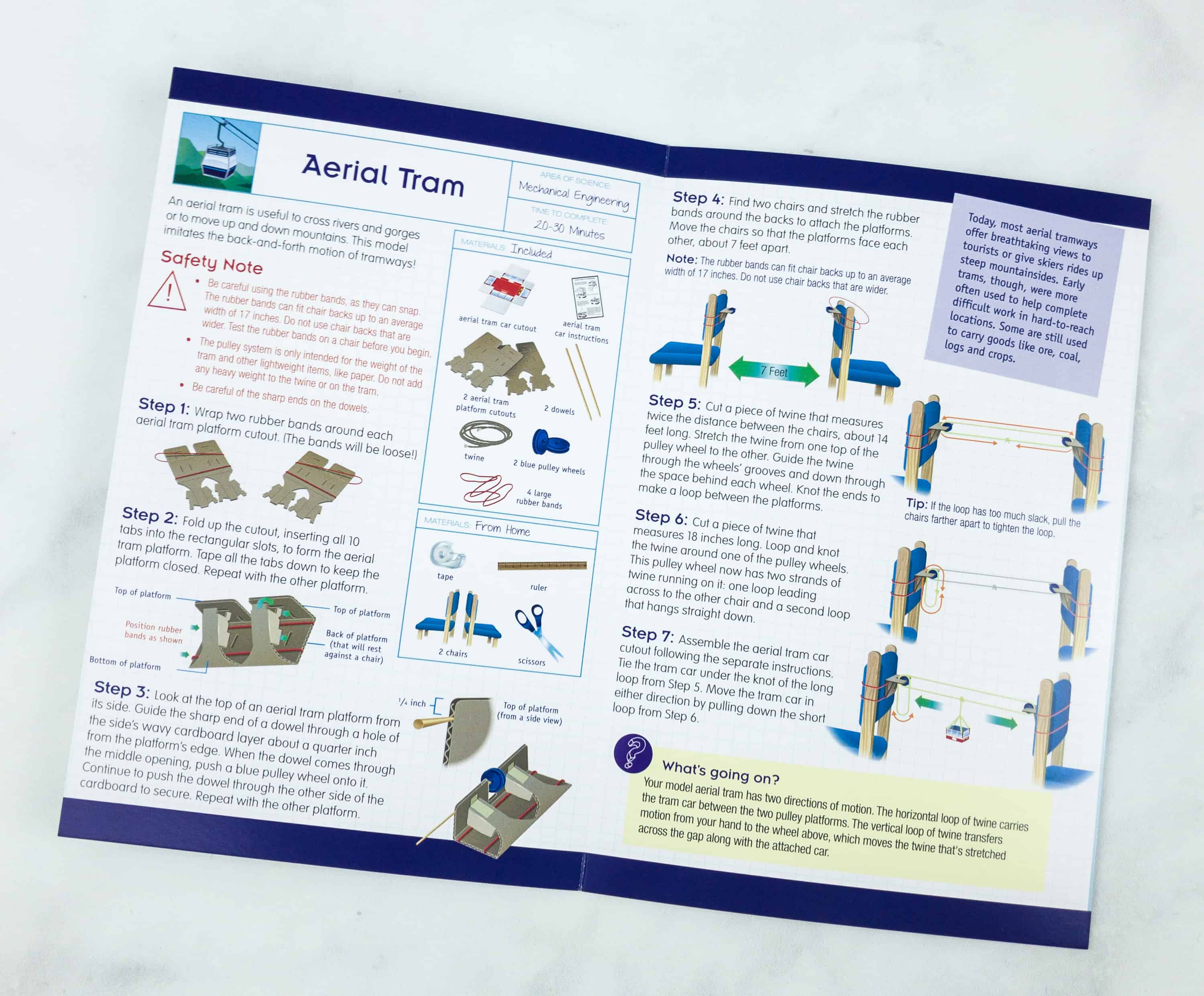 The next experiment is making an Aerial Tram.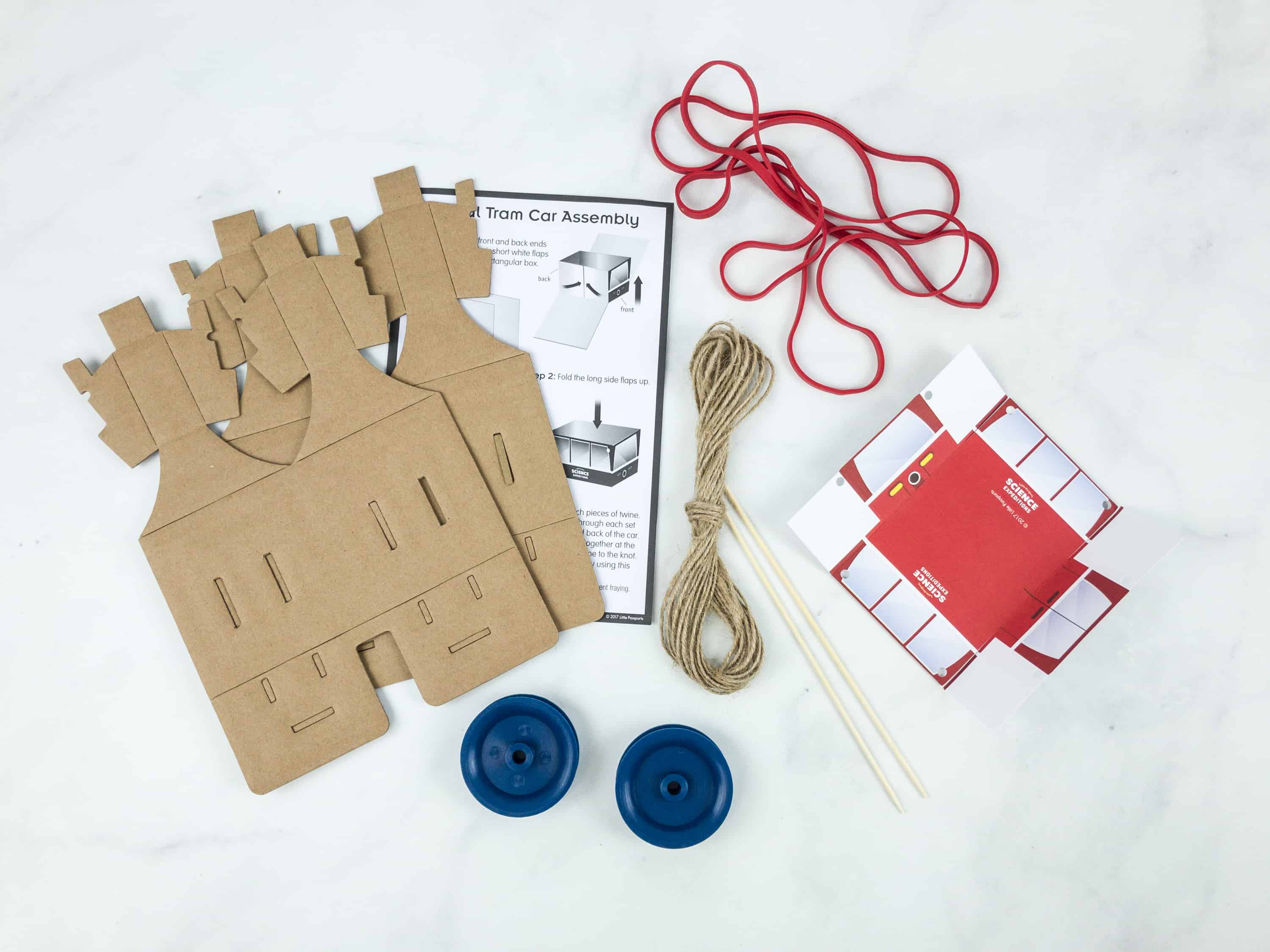 For this, we used the aerial tram cutouts, dowels, twine, pulley wheels, and rubber bands.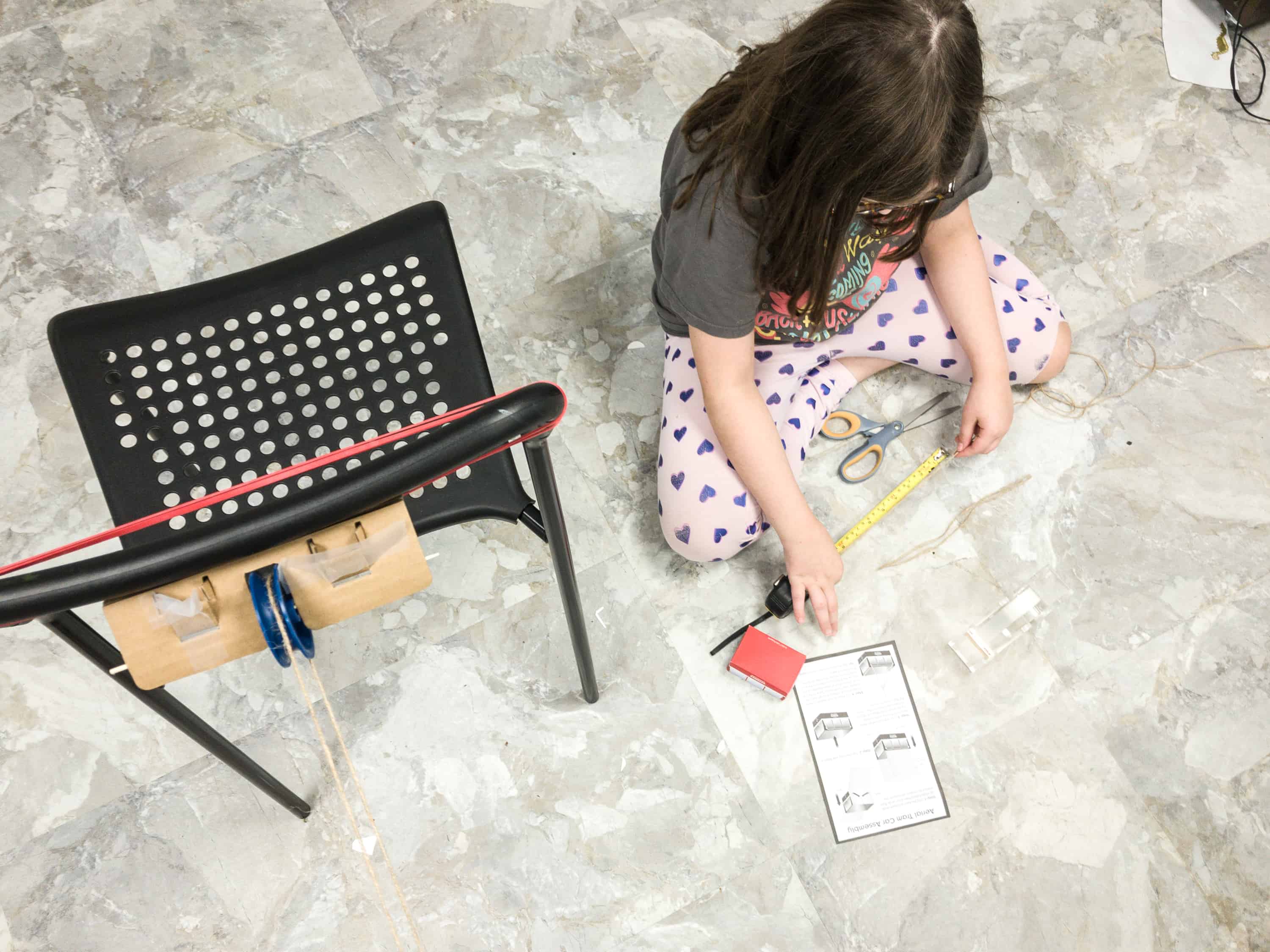 Aside from the materials provided in the box, you'll also need a ruler, scissors, clear tape, and 2 chairs with backs.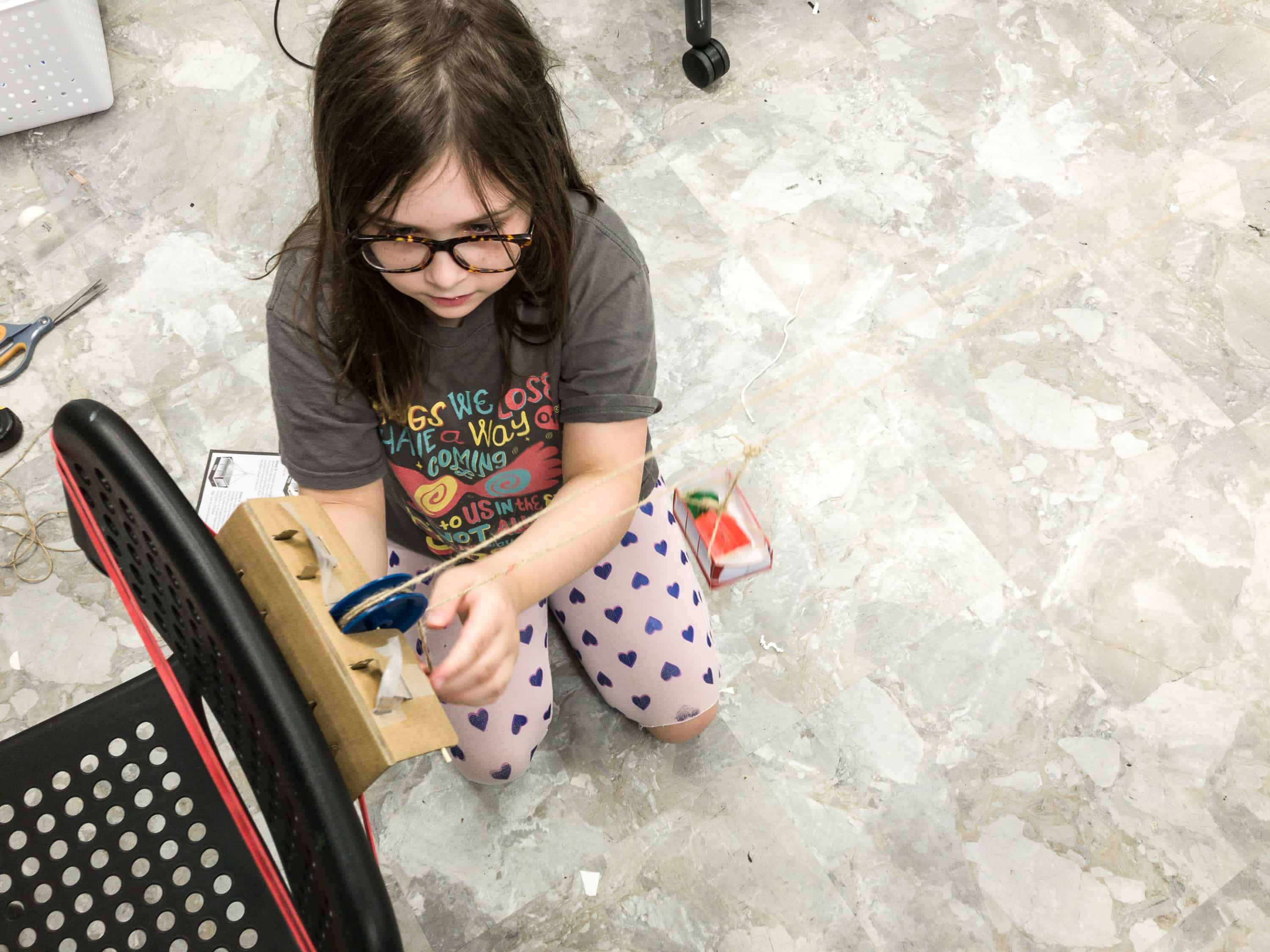 After assembling the tram, my daughter tested it out by setting them up on 2 chairs. By pulling the loops, she successfully transferred the tram from one point to another horizontally.
We definitely learned a lot about simple machines and their practical uses via this box. It's also fun that we got to actually test them out. There are so many uses for the simple machines that make tasks a lot easier. Also, understanding the principles behind each activity or experiment can also help us in applying them in real life. This is a great box to have and gain more knowledge, hone skills, and also have fun!
What do you think about Little Passports Science Expeditions?
Visit Little Passports Science Expeditions to subscribe or find out more!