The LitJoy Crate Magical Edition Year Five Box is now available for pre-order and will ship in December. This box is $75 + shipping.
Year 5 Magical Edition Crates (inspired by Harry's 5th year at Hogwarts) will go on Pre-Order OCTOBER 11th at midnight MST! Mark the date! Year 5 Magical Edition Crates will ship the first week of December in time for the holidays!
We also have the spoilers for LitJoy Crate's Magical Edition limited edition Harry Potter box Year Five box.
Each box includes:
Something to represent LUNA LOVEGOOD!
Don't forget "Weasley is our King"!
The loveable (if-slightly-creepy) thestrals
A purr-fectly horrible witch, Dolores Jane Umbridge
One of the best, most cathartic scenes: Fred & George's triumphant exit from Hogwarts!
5 Collectors Trading Cards from our trading cards series, including a Joker Card!
AND SO MUCH MORE!
Here's Year Four:
Here's Year Three:
Read our review for Year Two here
And the previous box: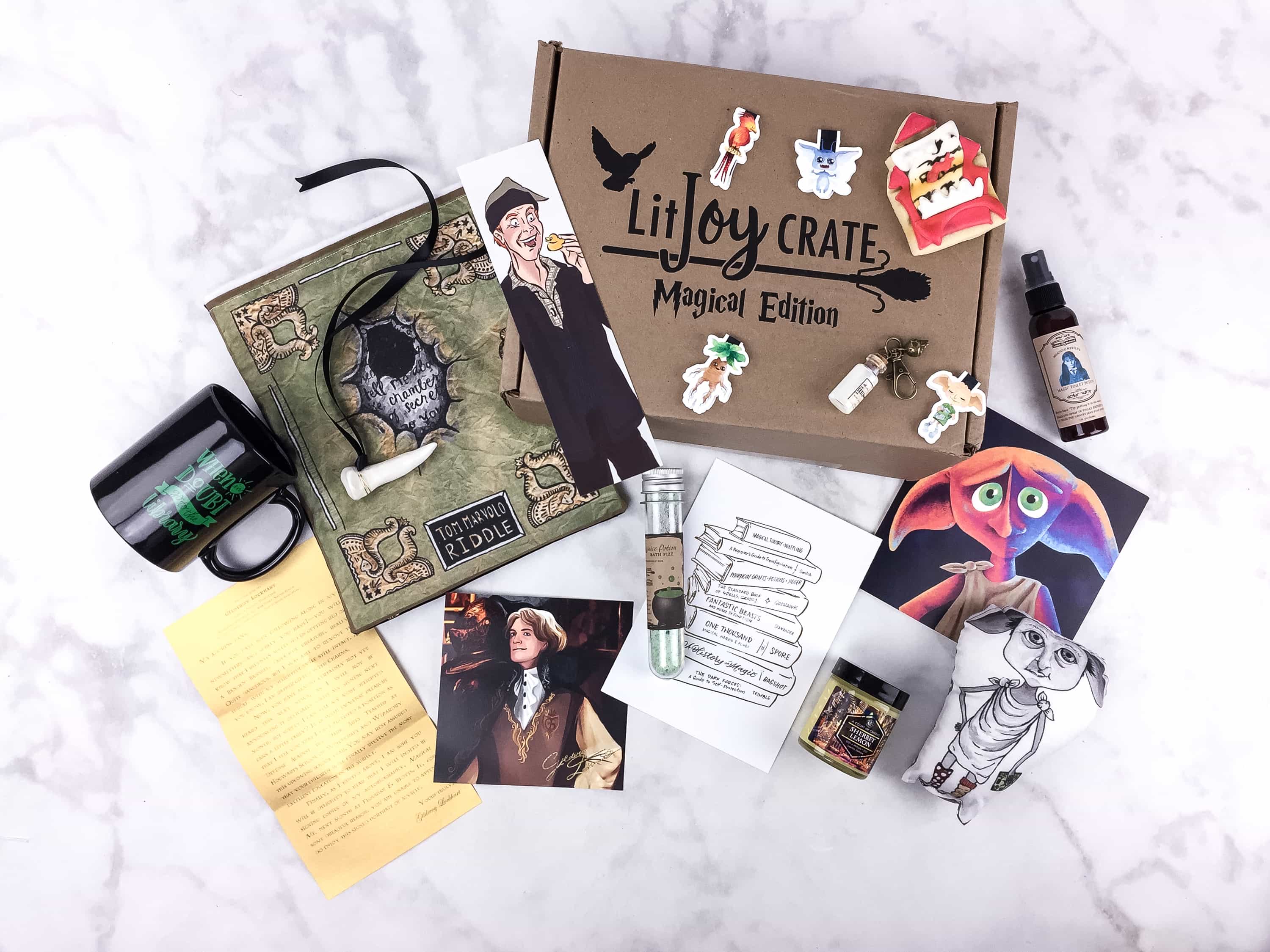 Here's a look at Year One
https://www.instagram.com/p/BNqSHJYAyFN/?tagged=litjoymagicaledition
If you love Harry Potter, be sure to check out all the Harry Potter subscription boxes, including JK Rowling's Wizarding World Crate!