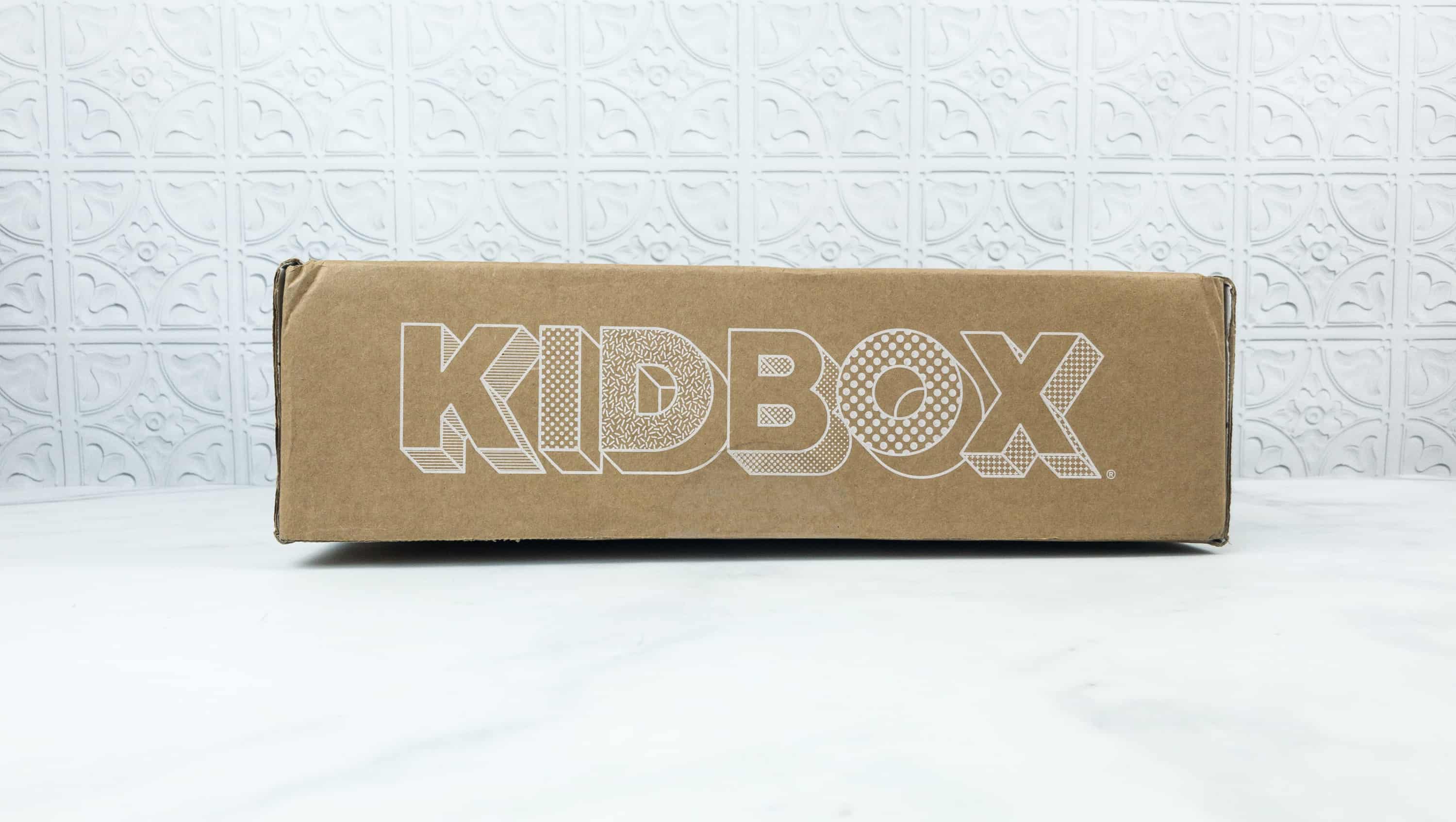 Kidbox is a styling subscription box for children. You will be sent a box up to 5 times per year at no cost, and you'll only be charged once you select the items to keep, which you have a week to do. There's also no return fee to send items back, so your kids can ultimately decide which items are theirs to keep. Kidbox promises to always bring cool brands inside their boxes. Every time you keep a Kidbox, they will donate new clothes to a kid who needs it.
DEAL: Get 10% off your first box + free shipping & returns! Use coupon code TRY10.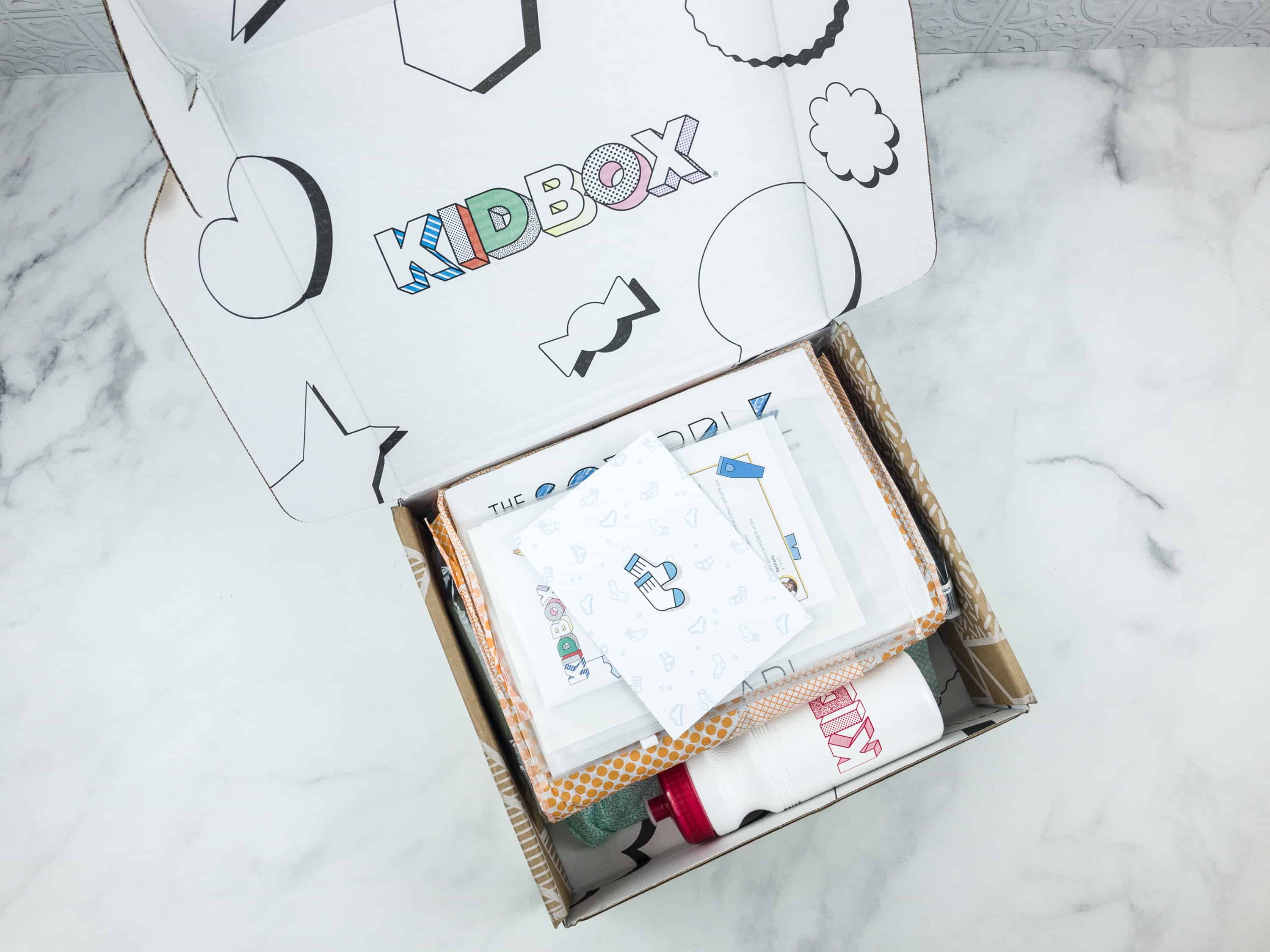 The first thing that you will see in this box is a note from the creators. The rest are hidden away in wrappers.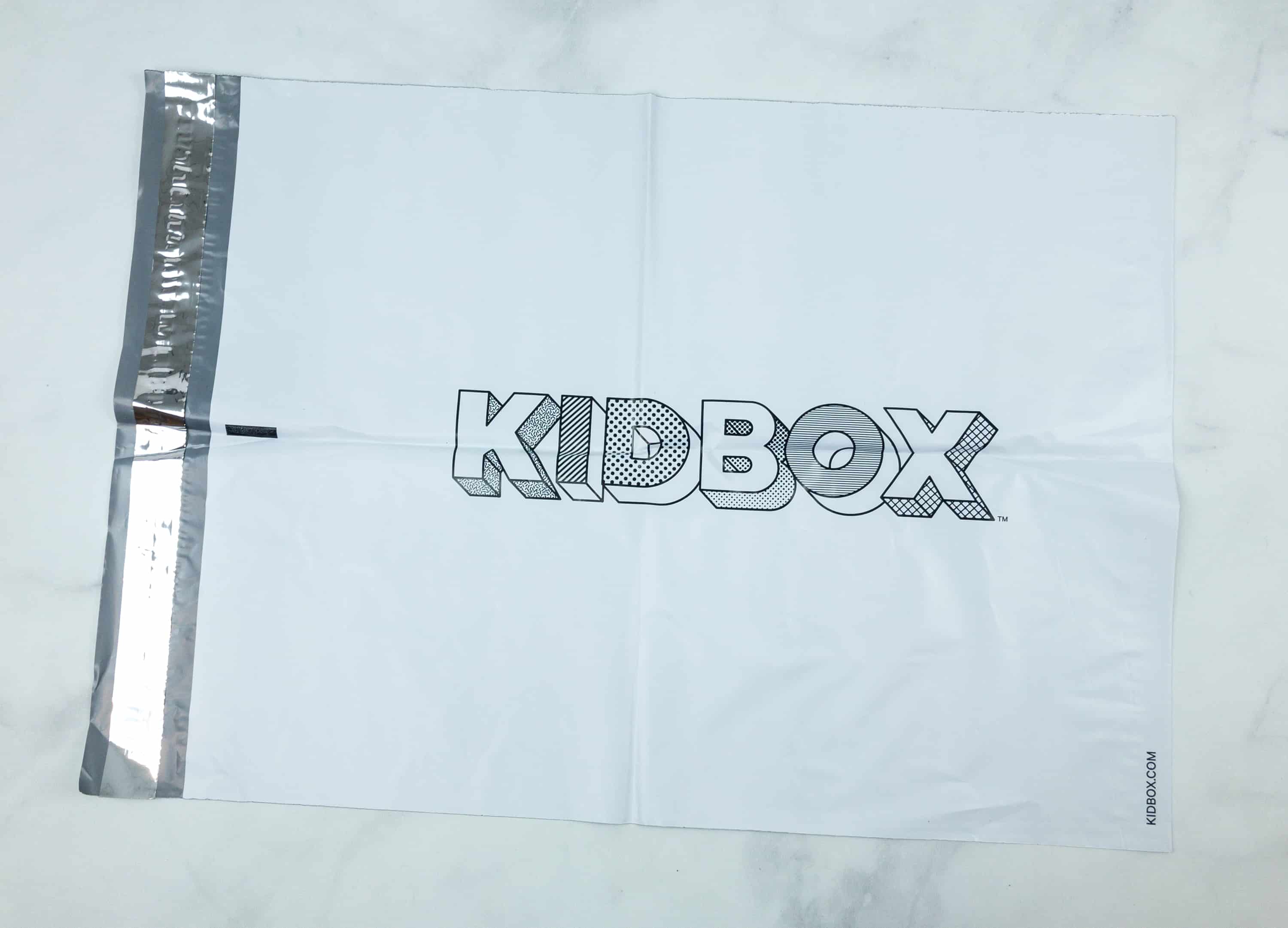 The return envelope is already included in this box so it is completely hassle-free.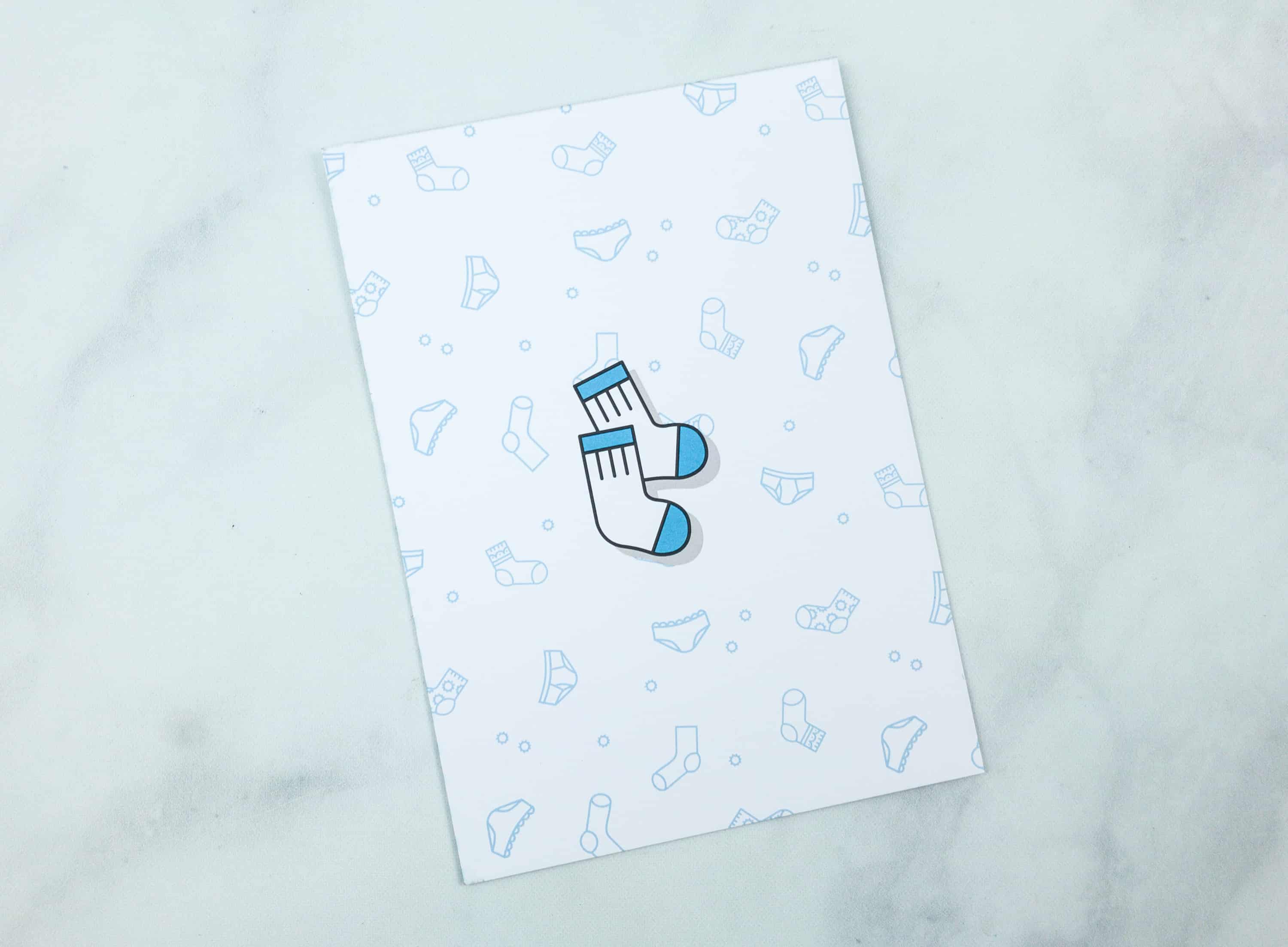 Need clothing essentials delivered too?
At the back is a coupon code where you can get $15 off on their Kidsentials Pack of socks & undies!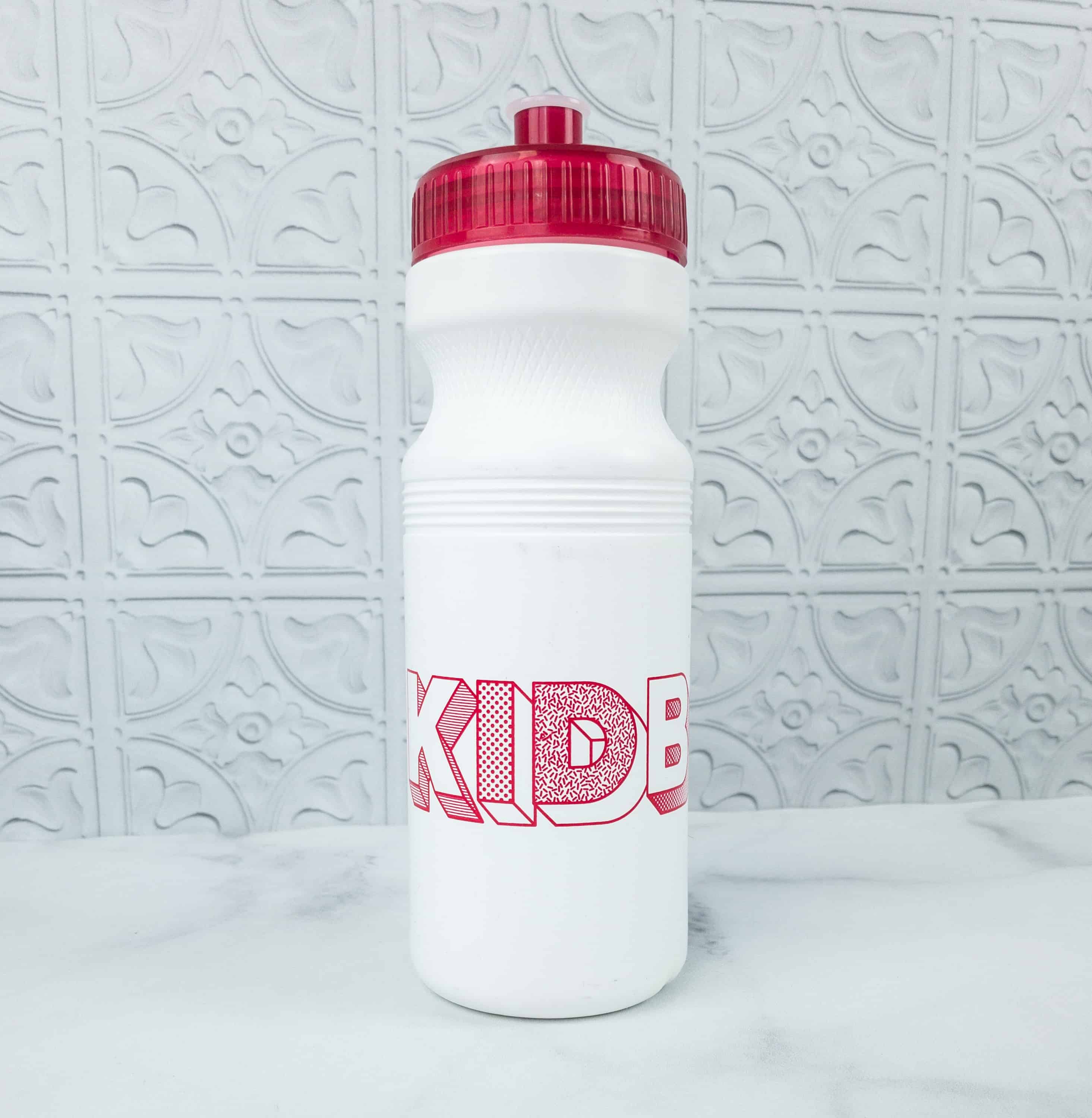 We also got this cute tumbler from Kidbox which is sure to come in handy when we are on the road.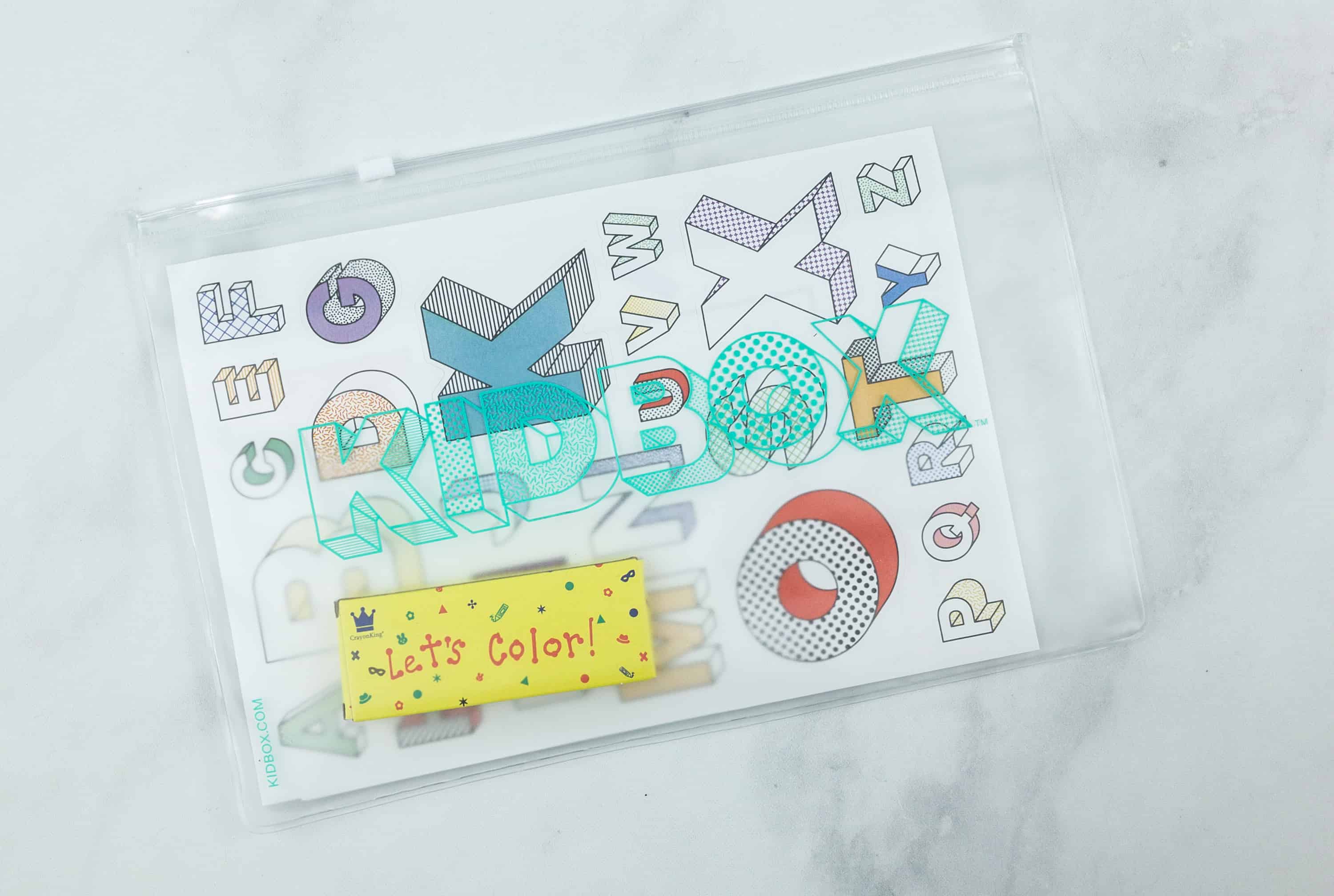 Here are some fun extras in the box!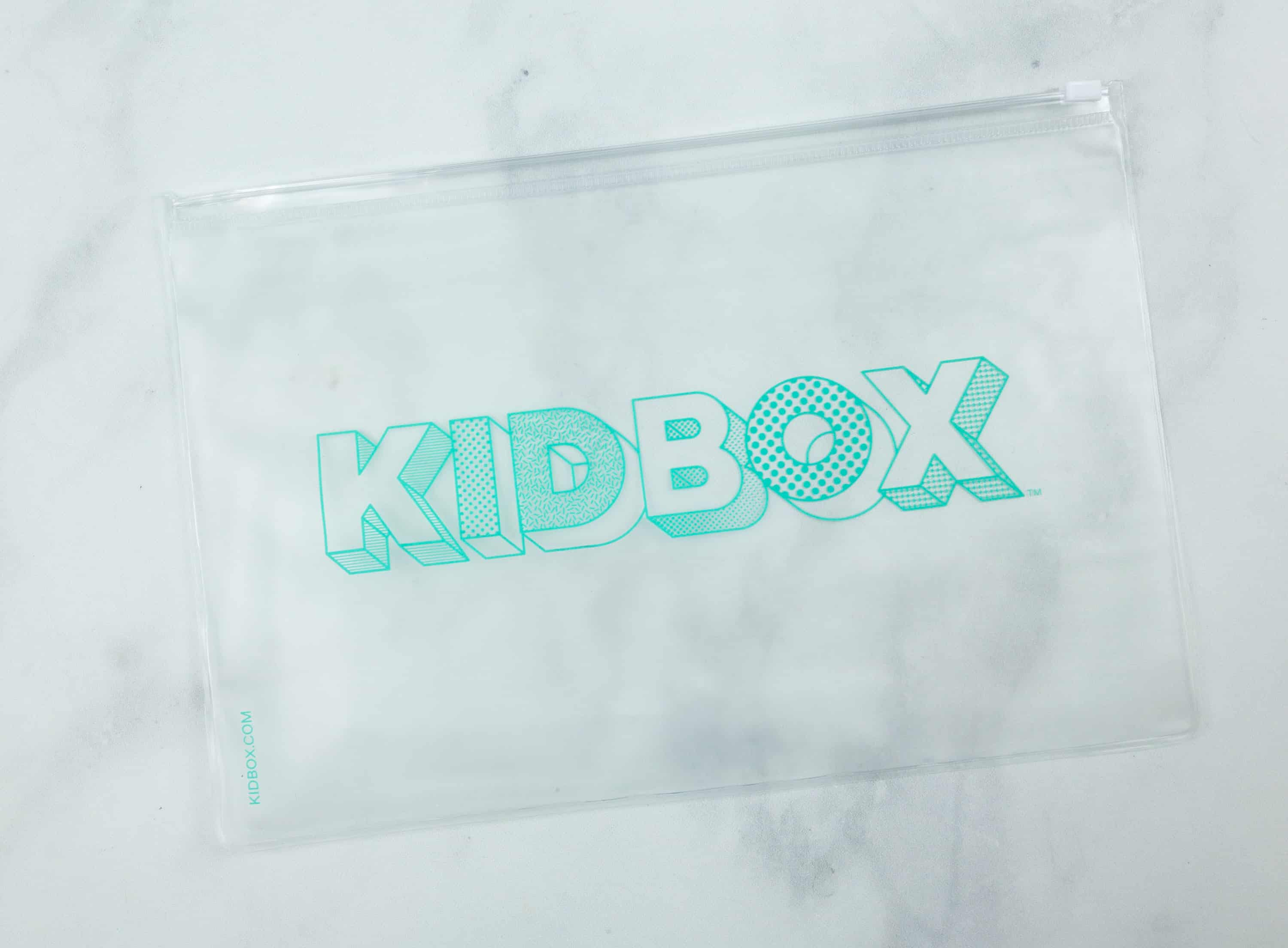 The transparent pouch that contained the extras is reusable.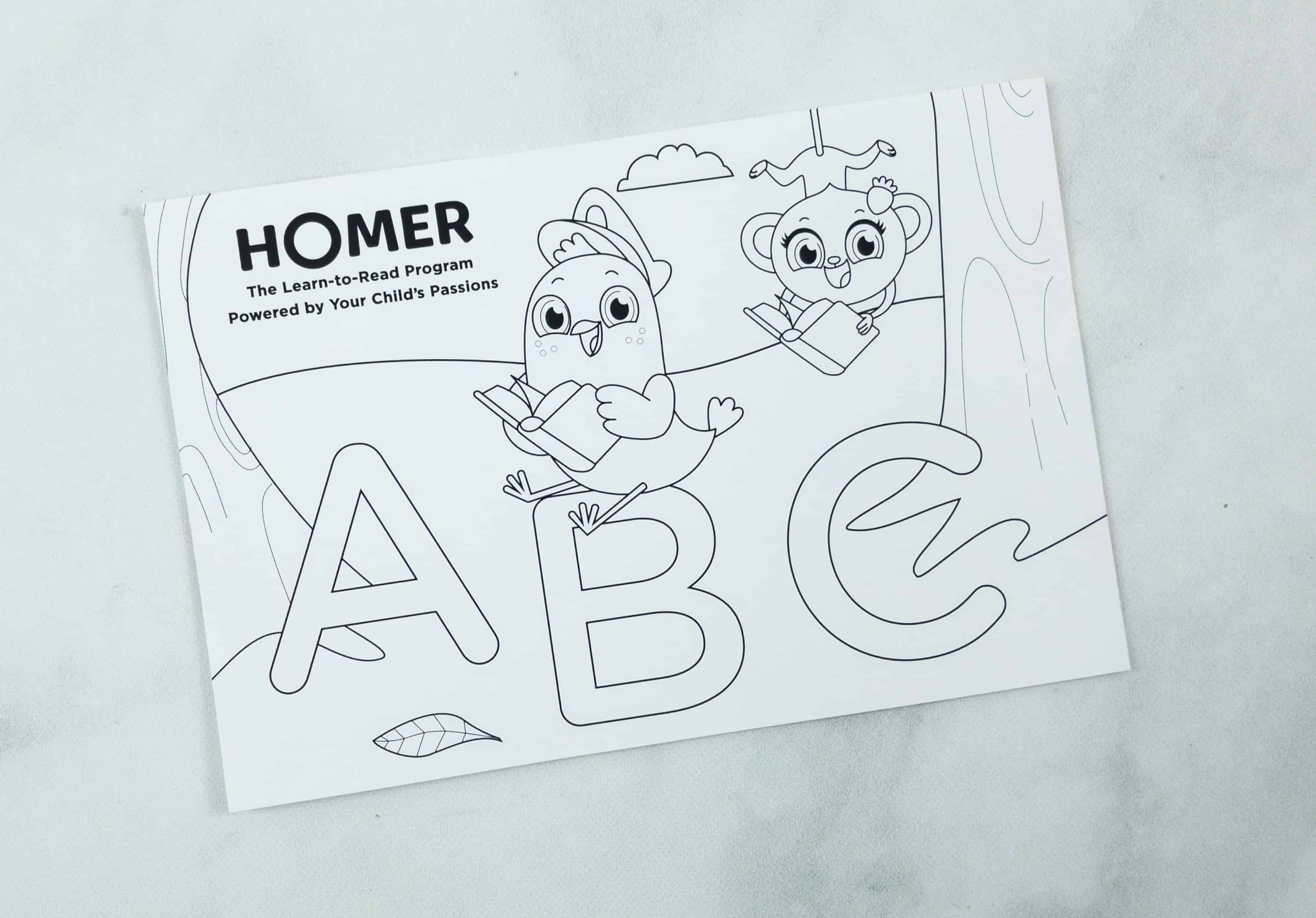 There's a coloring card featuring Homer, a learn-to-read program.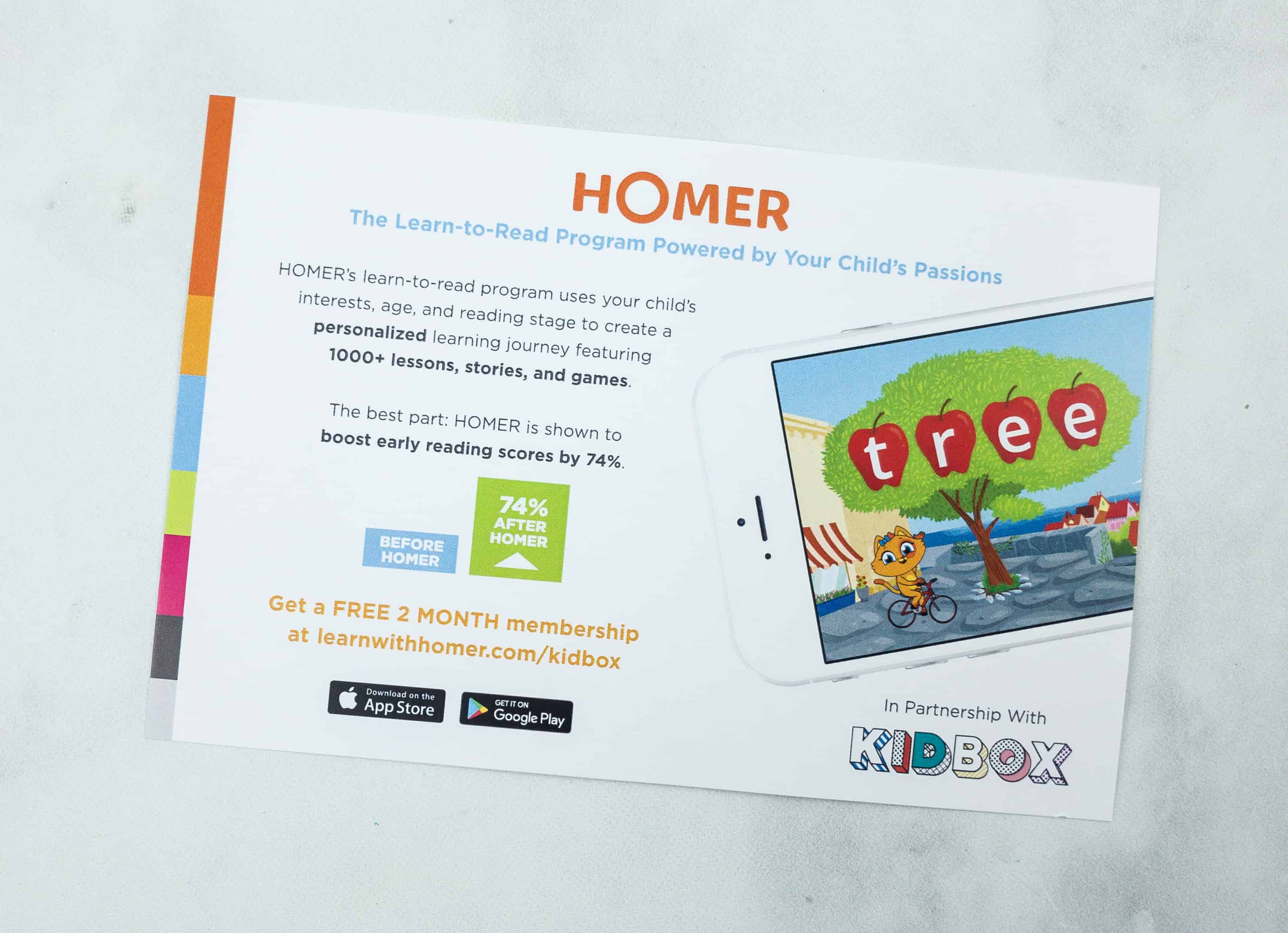 At the back of the card, there's more information about Homer and how you can avail of a free 2-month membership.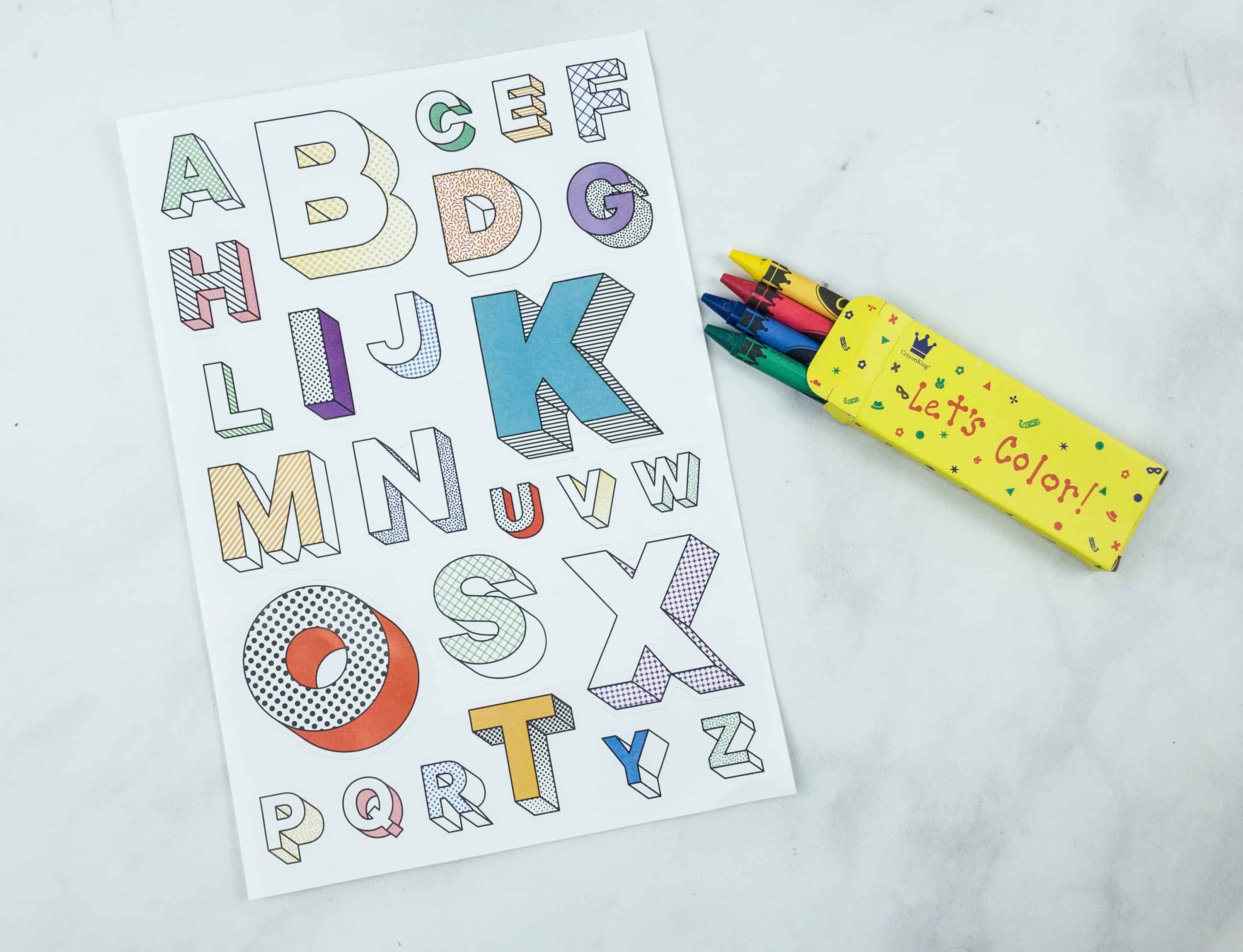 The alphabet stickers come in different sizes. There's also a small box of crayons with four colors.
The booklet features a welcome letter from our personal KidBox stylist.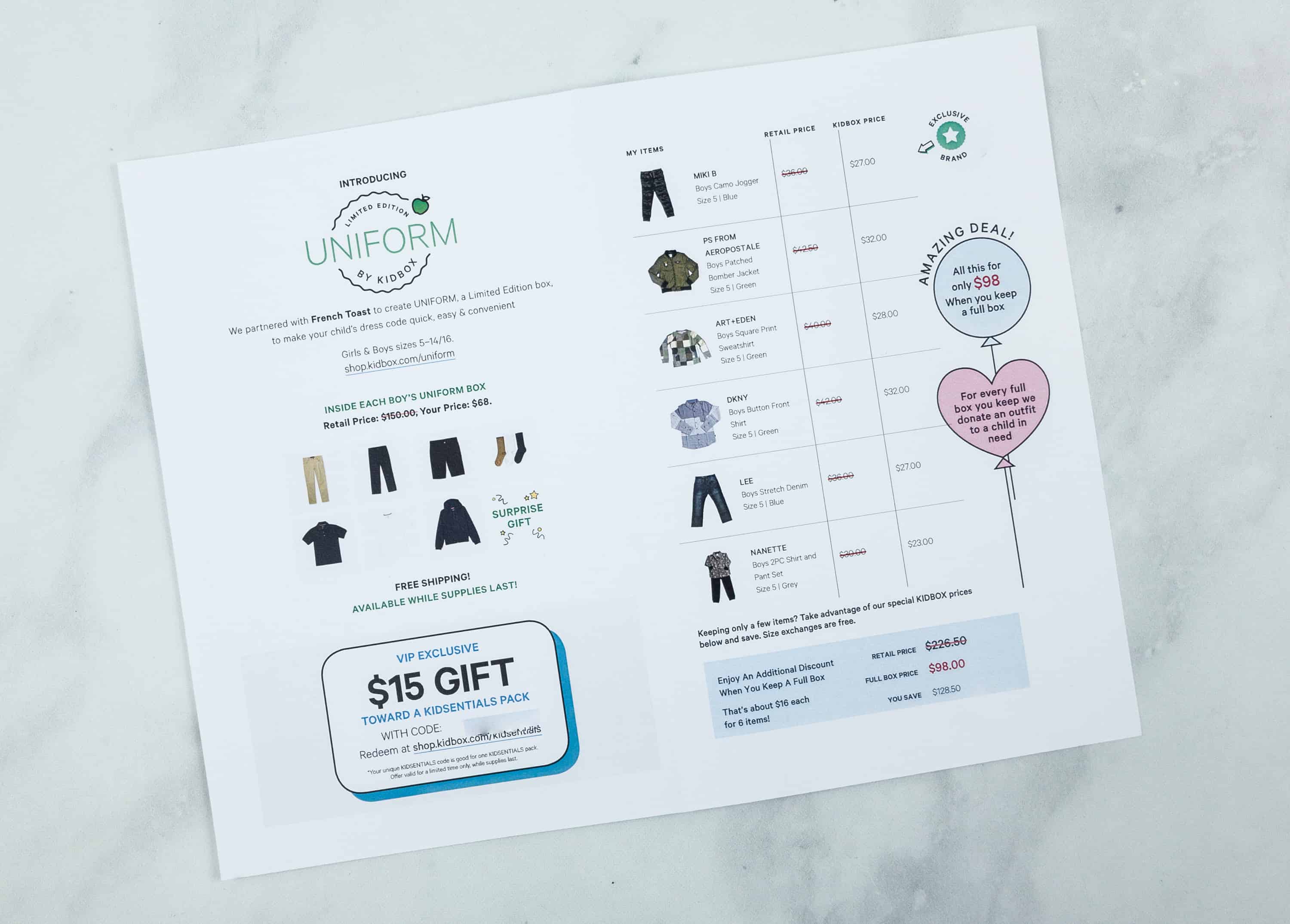 They even provided information on how to unbox KidBox properly, as well as a breakdown of all the items.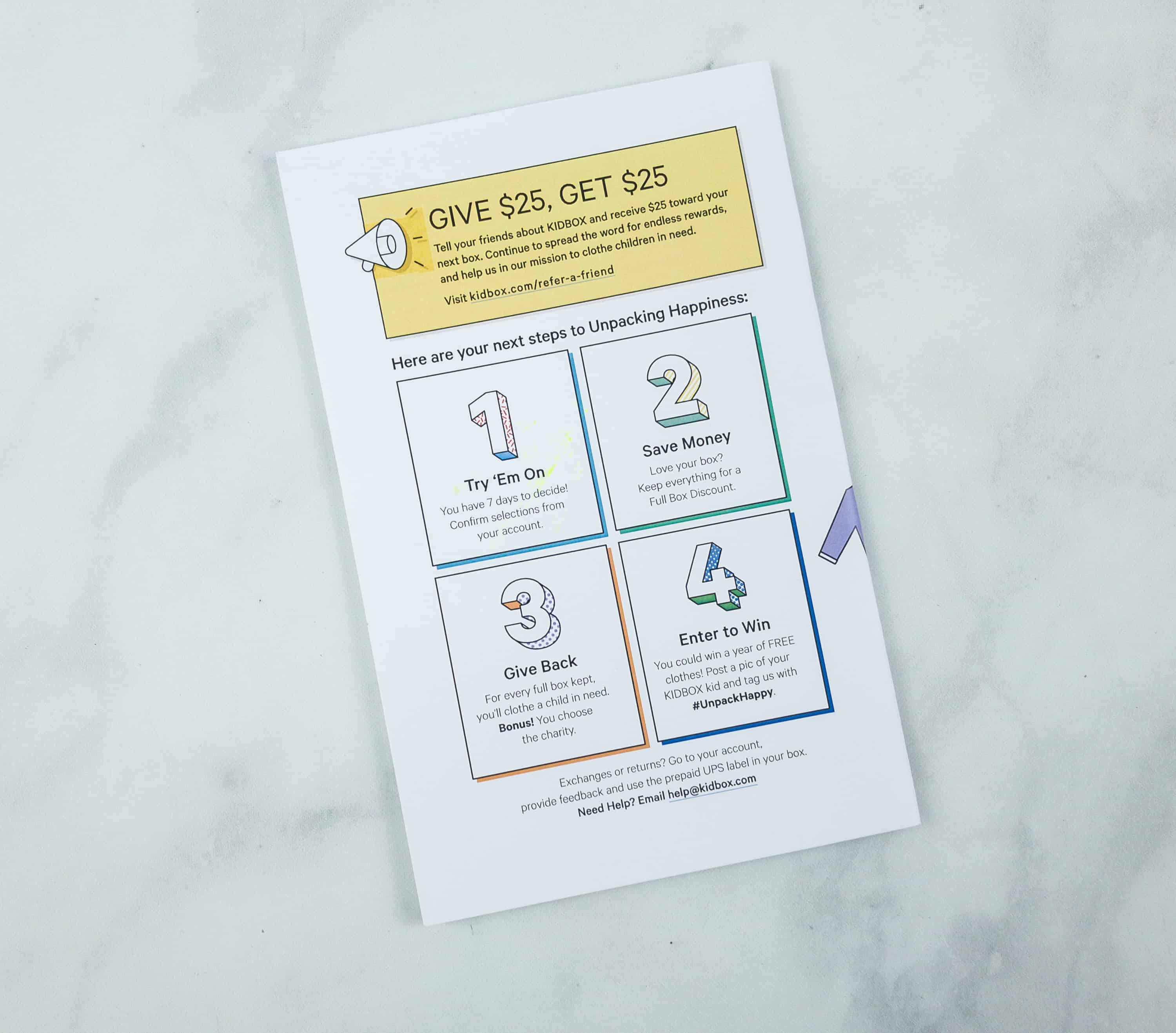 There are also helpful hints about exchanging and returning items.
If you like everything, you can get to keep it at a discounted rate. On the other hand, if you are only going to take a few pieces, you can return the rest. Plus you get to pick a charity to help out too when you subscribe to this box.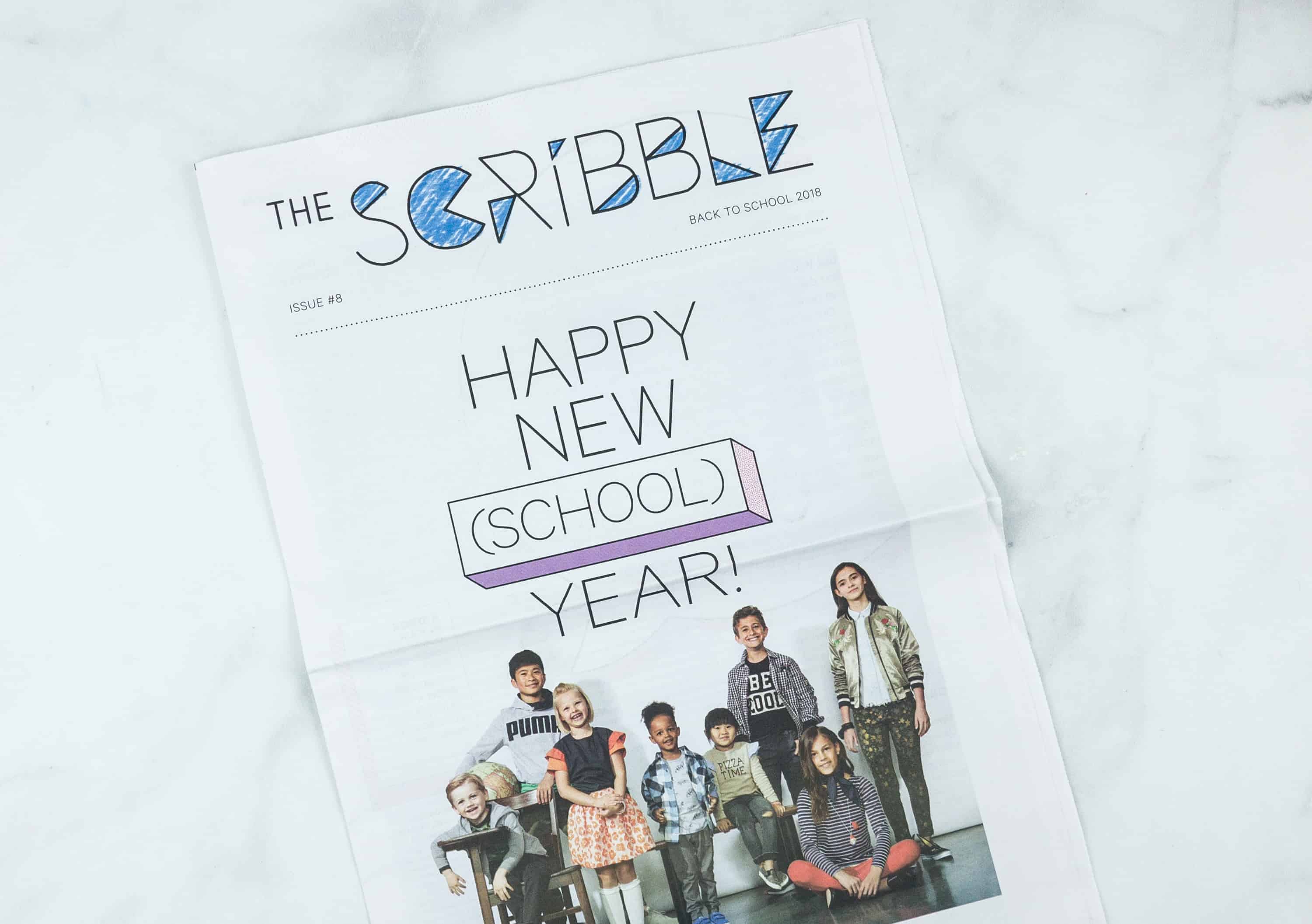 The Scribble is a regular magazine for kids where you and your child can get plenty of information. This month's topic is the back to school issue!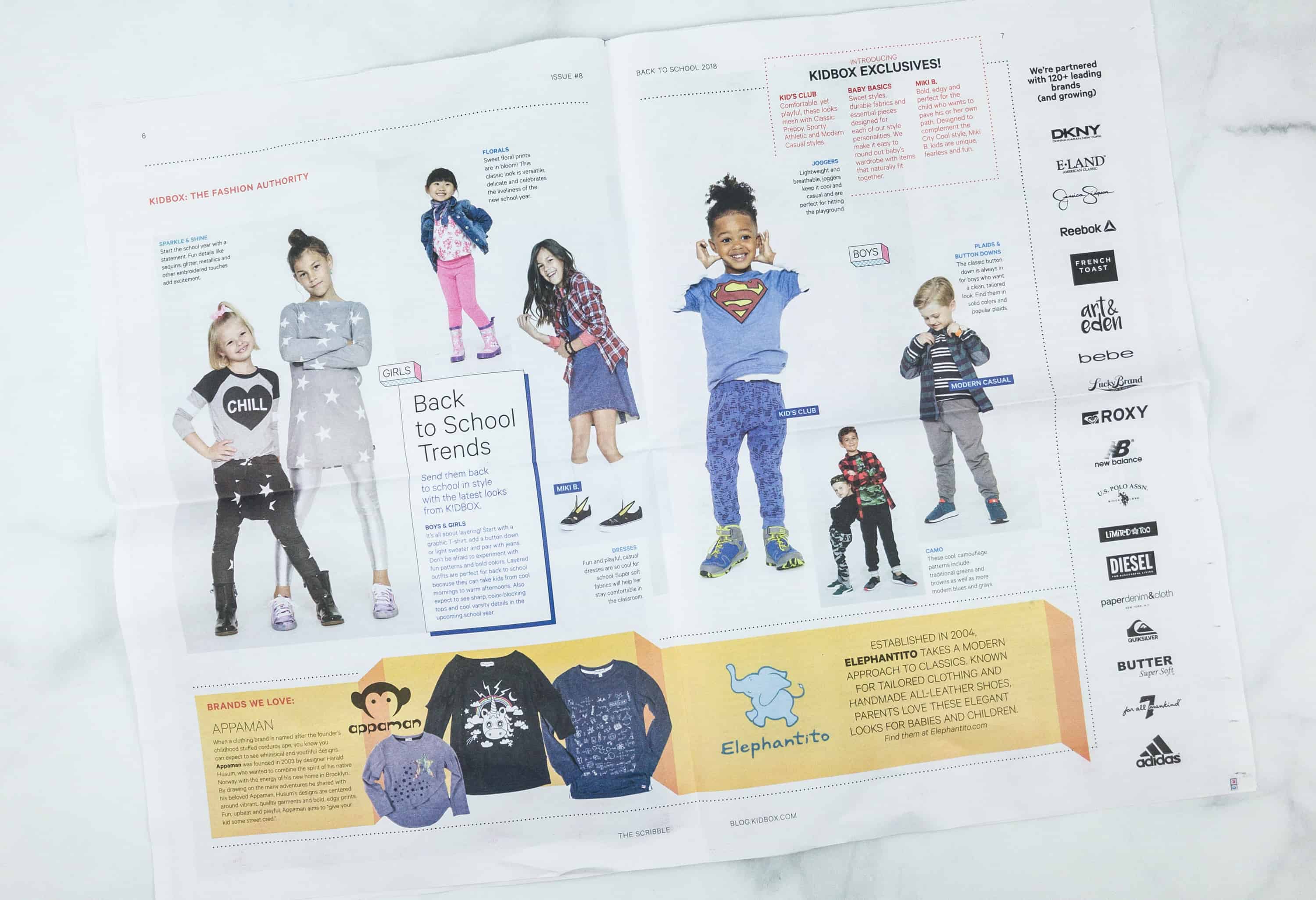 In this spread are fashionable outfits that you can pick up for your child. You can copy the look too if you like.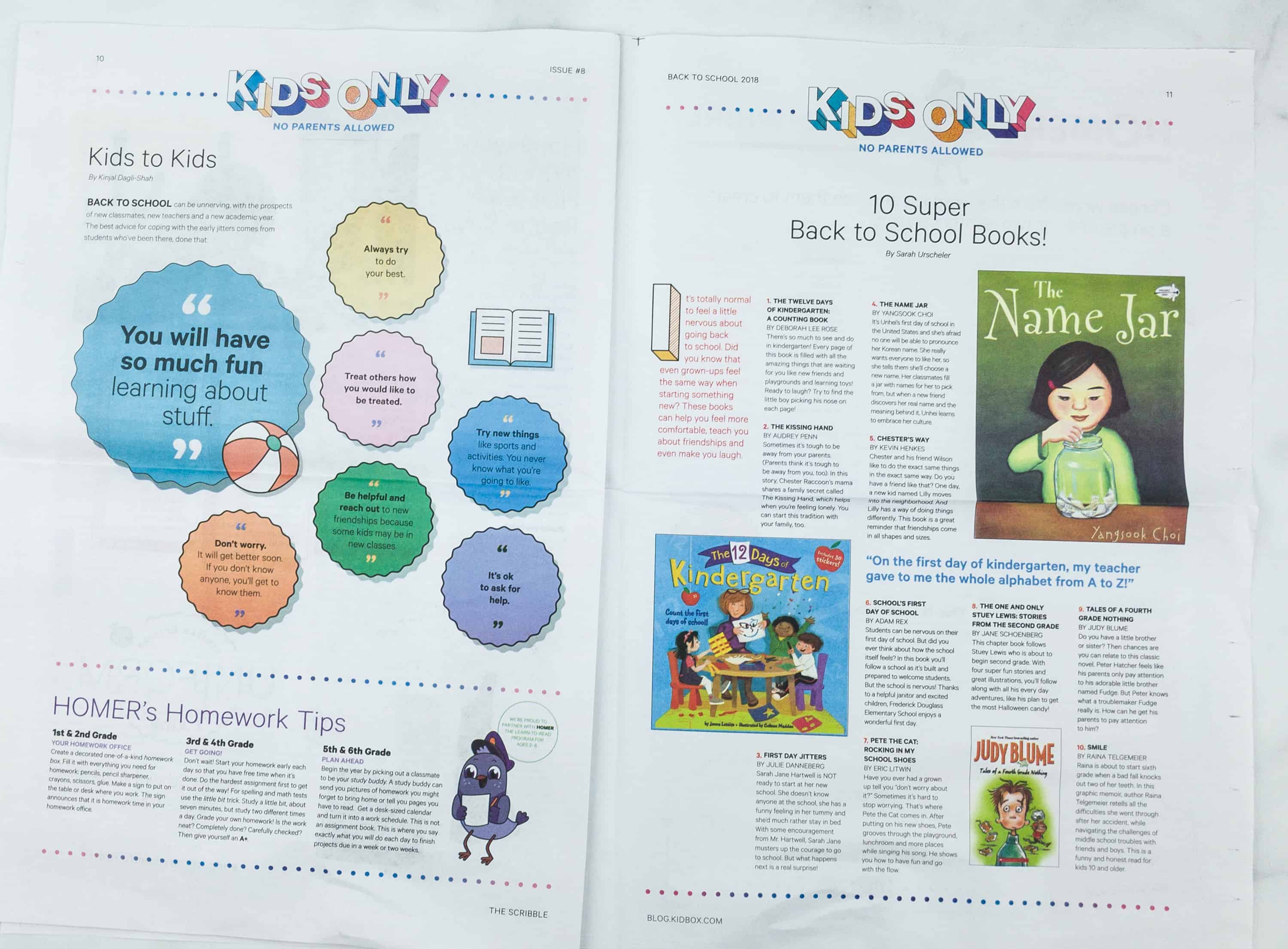 It's a great read overall!
The clothes were well wrapped.
When you sign up, there's a short survey to categorize your preferred style. You can now completely update your profile right inside your account, which also accommodates multiple kids!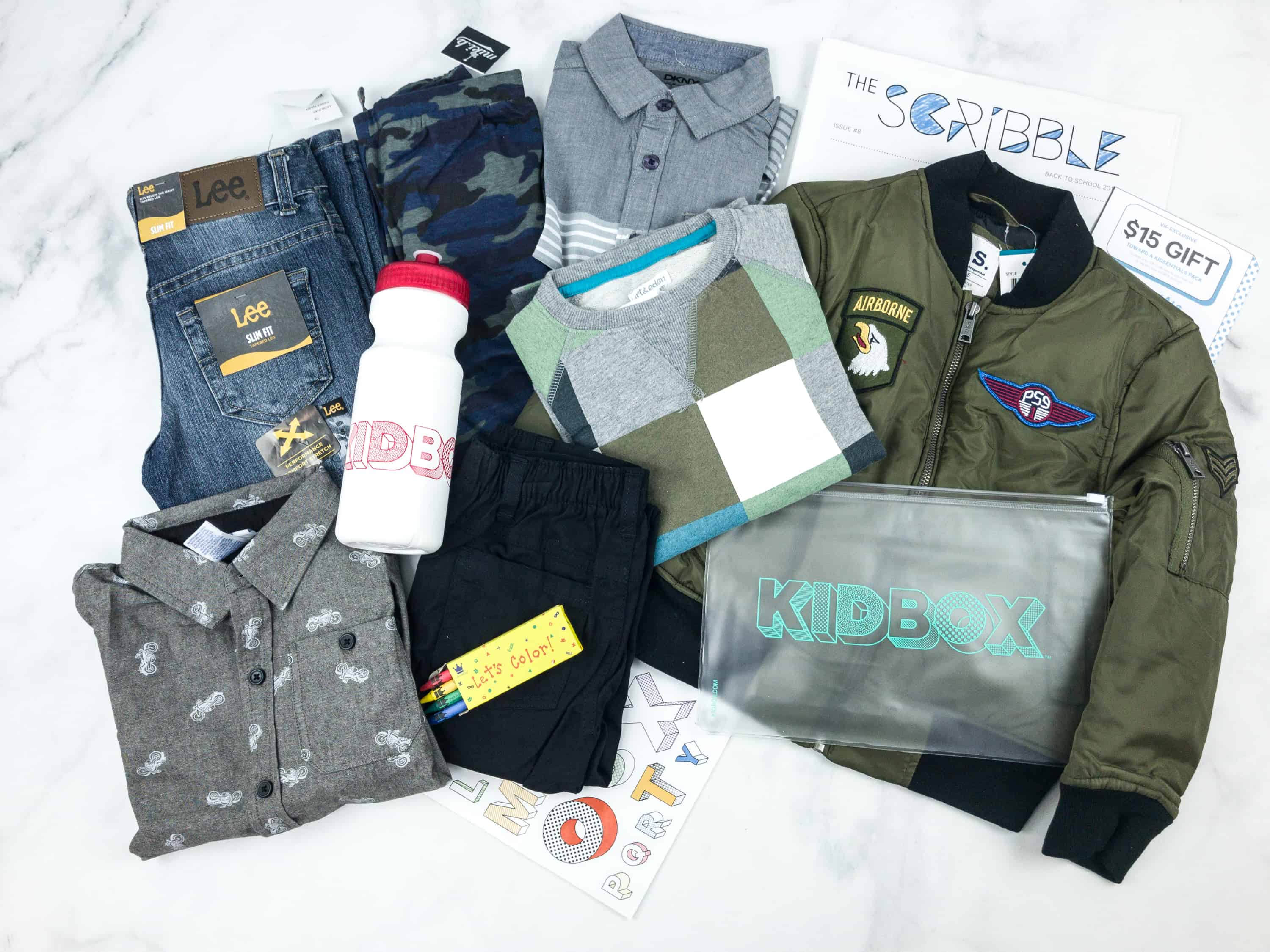 Everything that came in my box.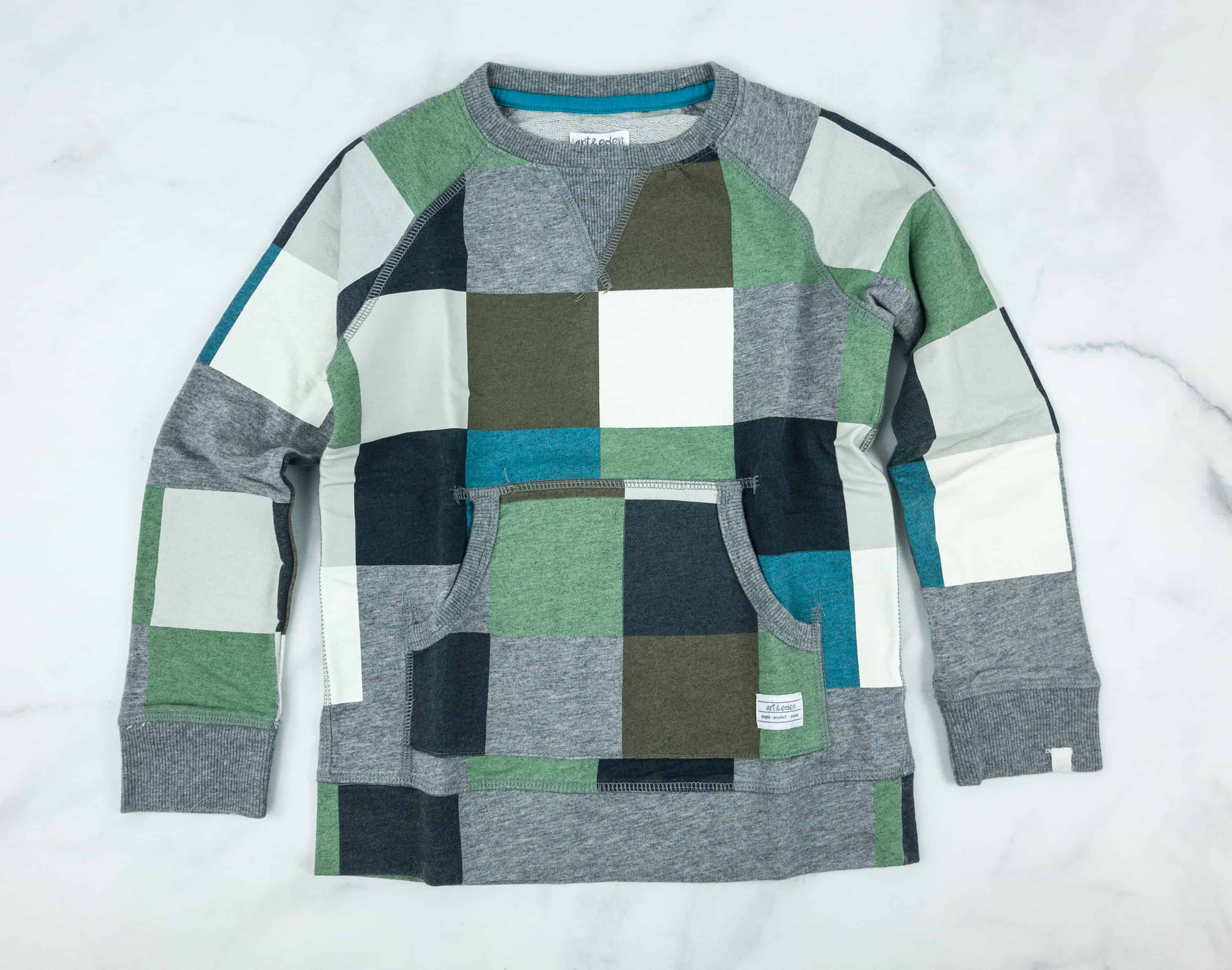 Art + Eden Boys Square Print Sweatshirt ($40) This sweatshirt features massive square prints all over. It has kangaroo pockets that my son can easily slip his hands into. It's just perfect for fall.
Miki B-Boys Camo Jogger ($36) Jogger pants are often well received by my kids and this camo jogger is no exception. The camouflage design looks really cool, while its elastic waistband makes it comfortable.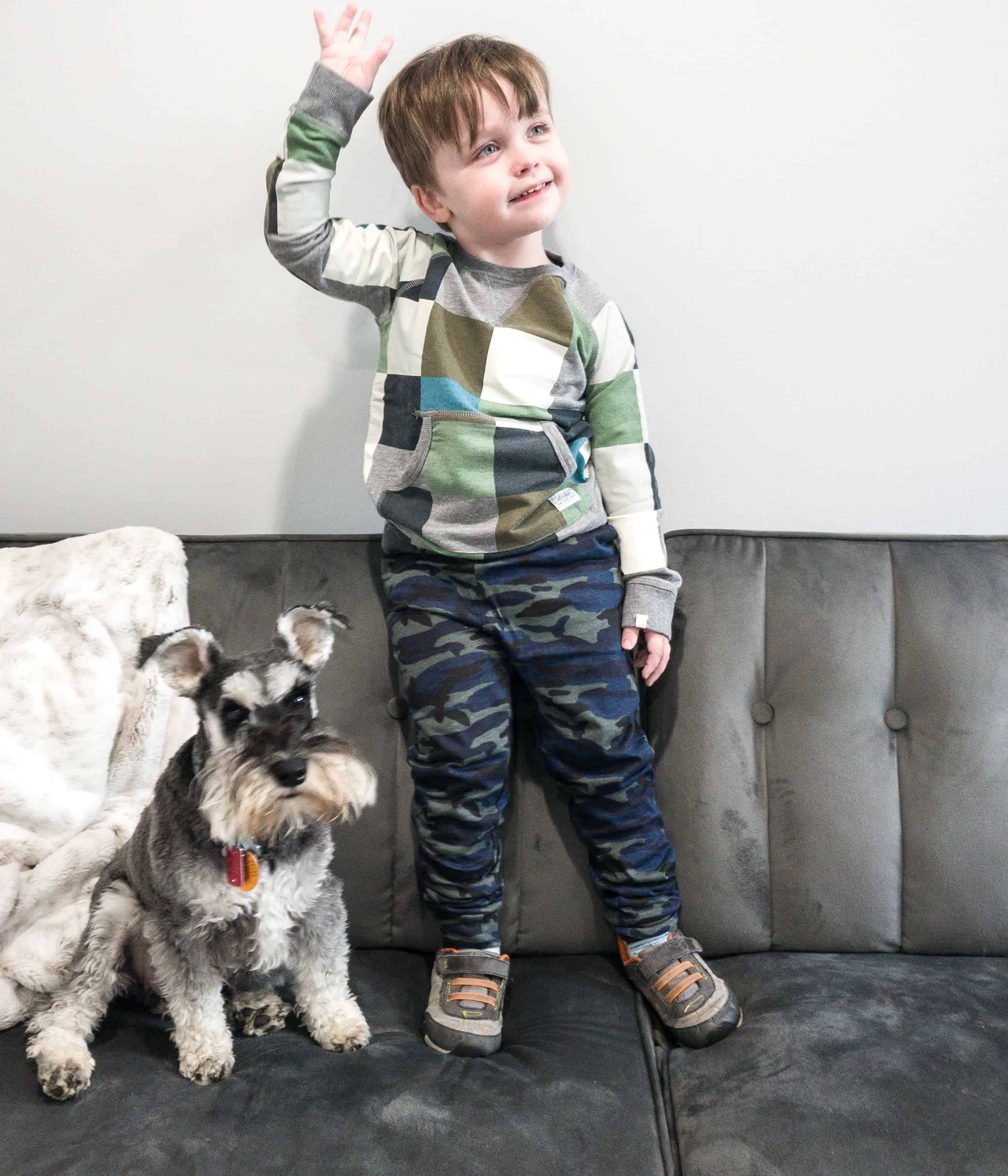 As you can see, someone is happy with his new clothes. My son looks snug as a bug in them. Deanie agrees.
Nanette Boys 2PC Shirt And Pant Set ($30) I find this set really adorable. We got a gray buttoned-up long-sleeve shirt with tiny white bikes printed all over it. The cuffs are in black which stands out. As for the pants, it's basically a black bottom pant that I think works perfectly with the top.
I love that I can tuck his shirt in his pants. He looks a young man here!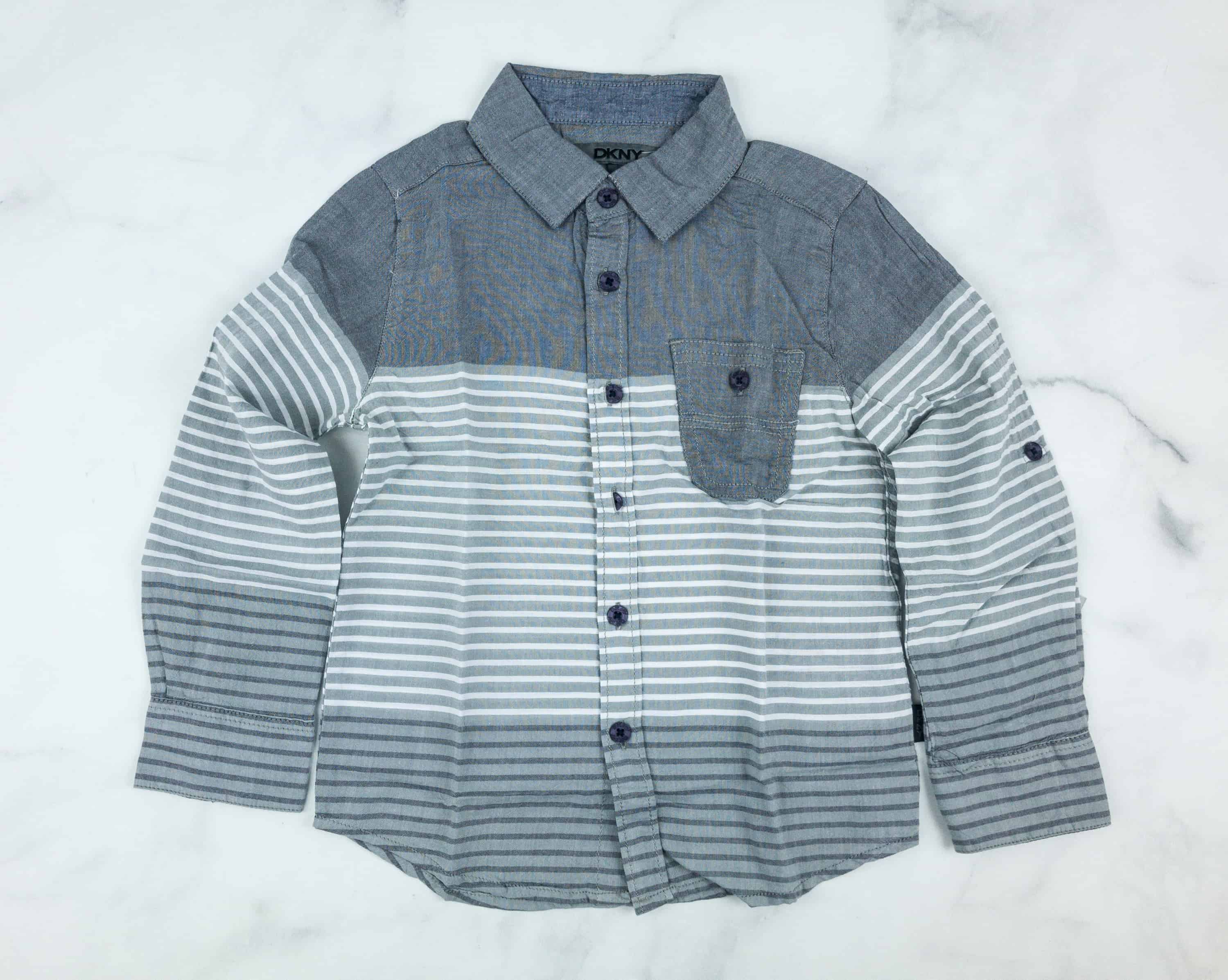 DKNY Boys Button Front Shirt ($42) This button front shirt has gradient grey stripes. I love the design of this shirt as it has a solid gray part near the collar with the middle portion in light gray stripes, while the lower part is in dark gray stripes. It's so cute!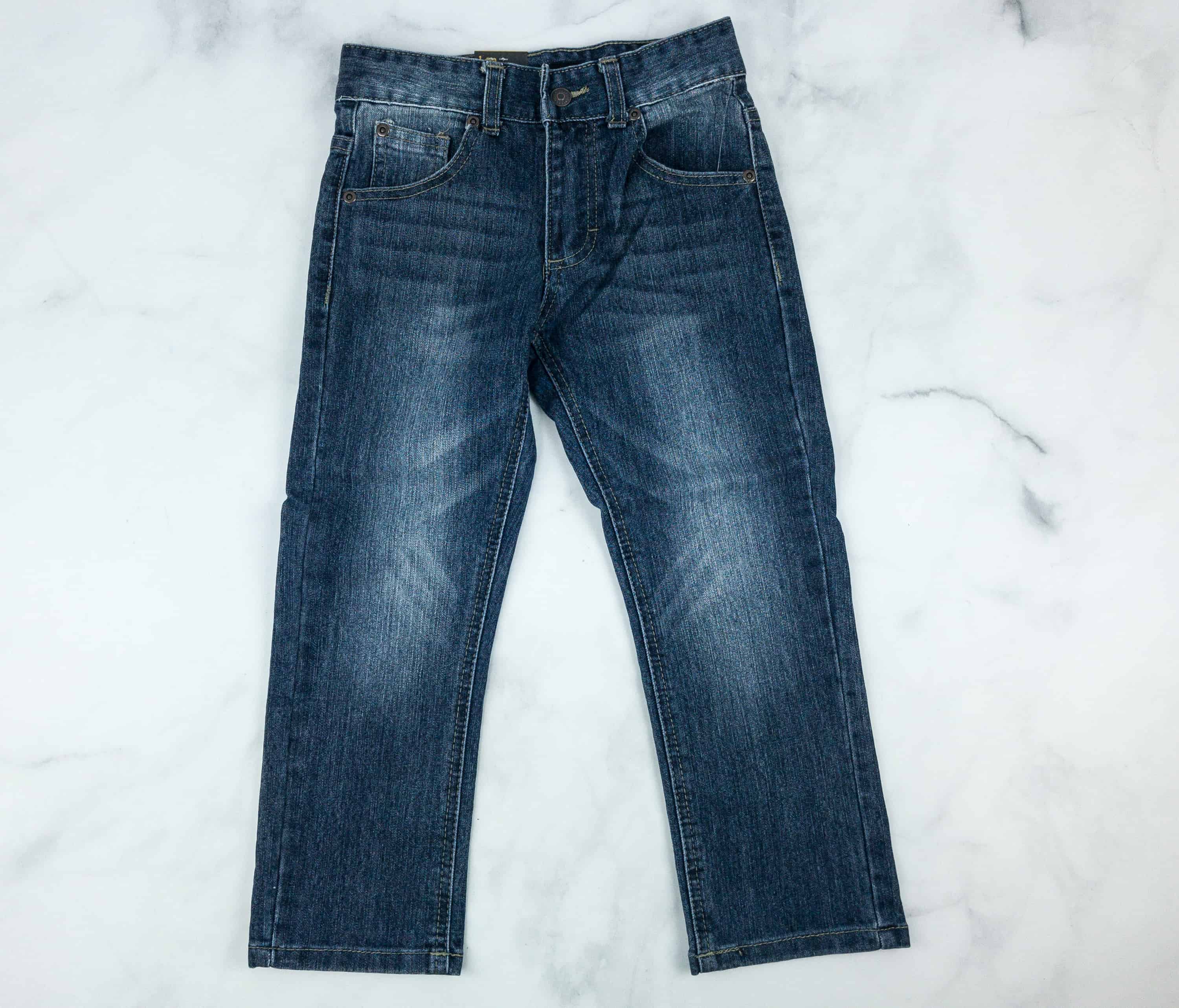 Lee Boys Stretch Denim ($36) Here's some stretch jeans from Lee! It's such a classic, perfect for everyday wear. I like that there is a patch of light color on the leg part. The wash is just right!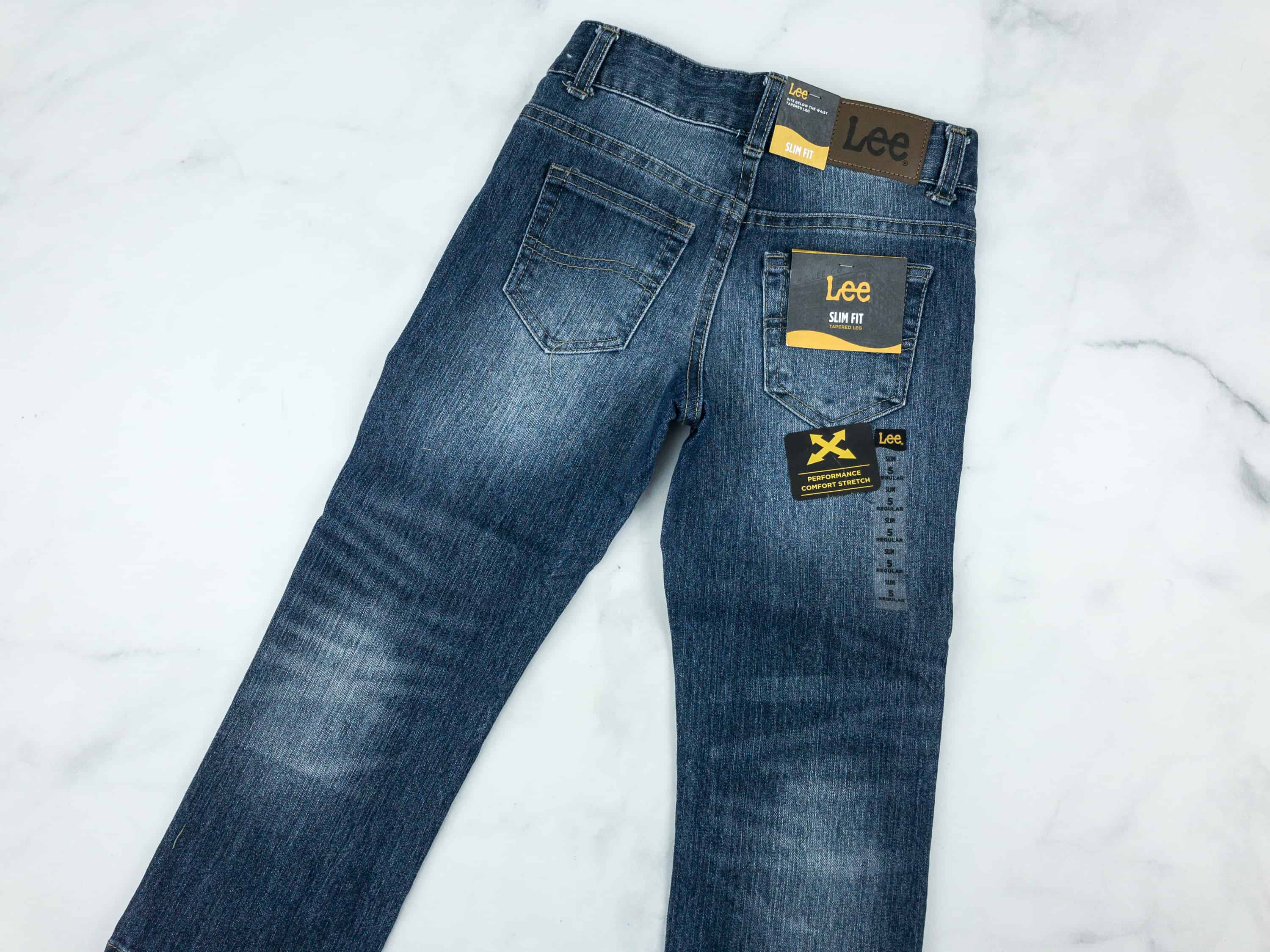 This slim fit denim fits my son nicely. Aside from the logo of Lee at the back, it also comes with two back pockets.
As you can see, the button front shirt from DKNY and the stretch denim from Lee work perfectly together. He looks so confident in his new outfit!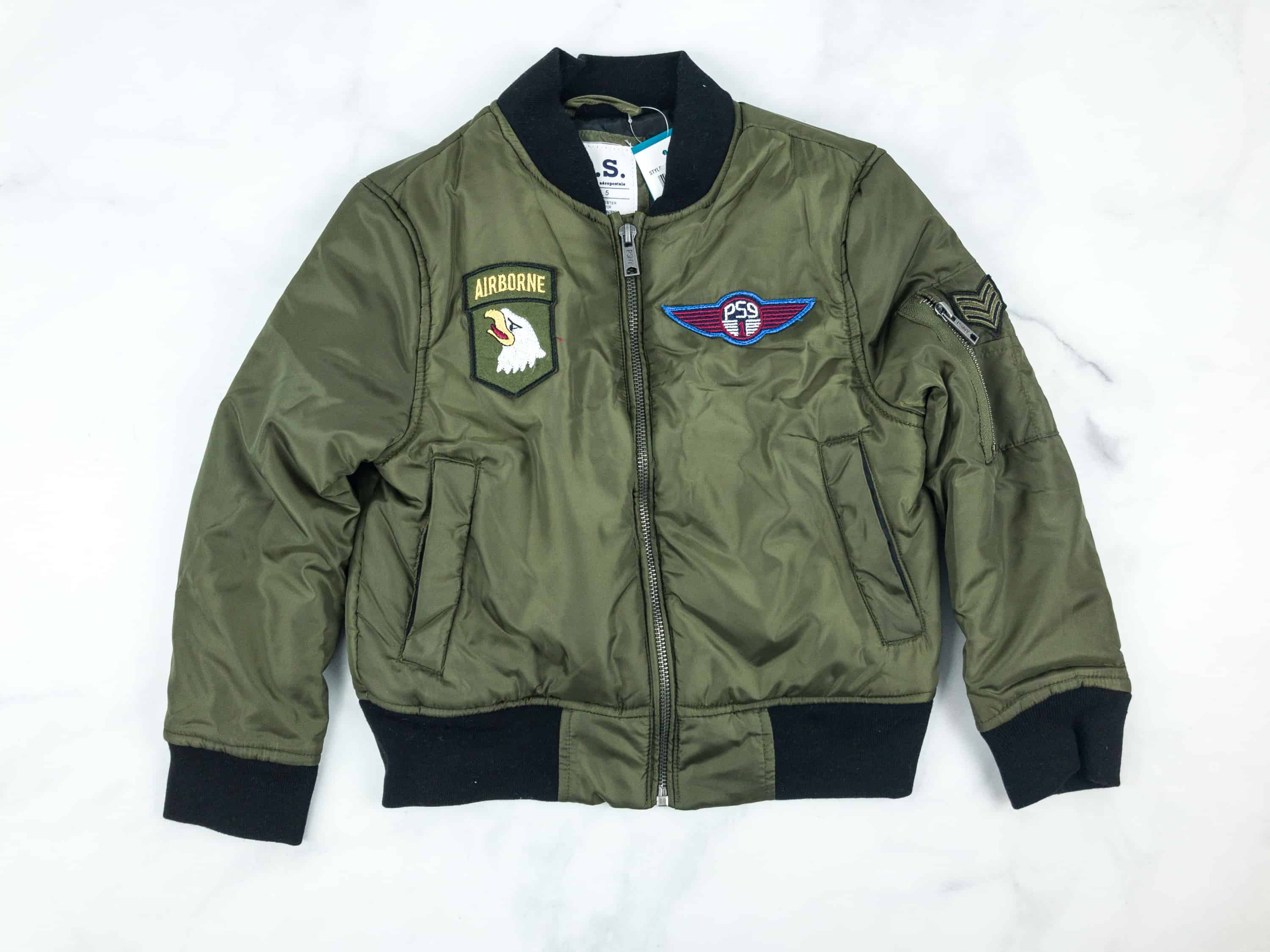 PS From Aeropostale Boys Patched Bomber Jacket ($42.50) This bomber jacket looks amazing with its matching patches of the airborne on the right chest. There are pockets on the front too which look great!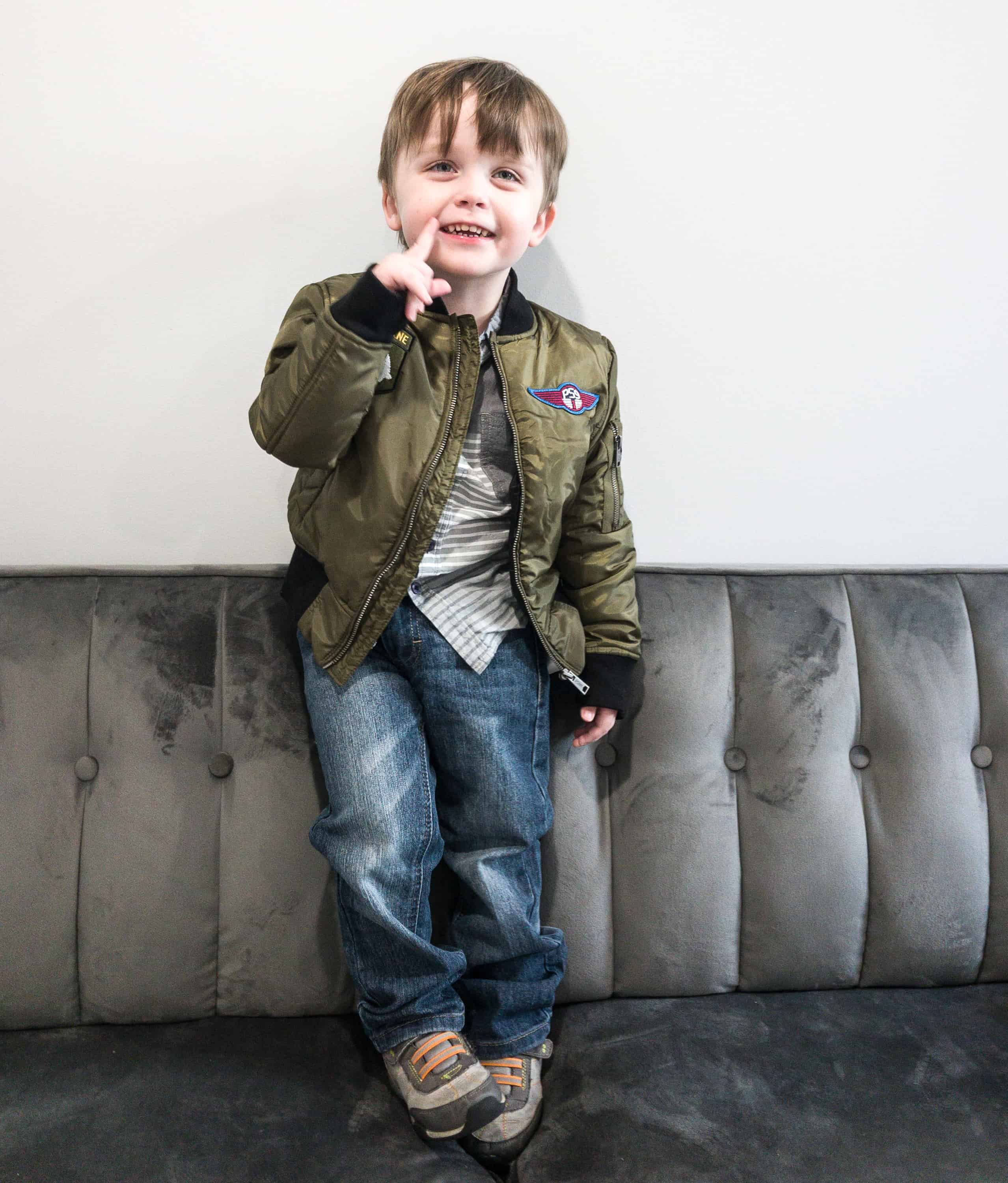 The bomber jacket is a nice addition to his wardrobe especially when the temperature starts to drop. And because it is zippered at the front, he can easily remove it whenever he wants to.
This back-to-school themed KidBox is really cool! My son loved every pairing, the clothes fit him well and he's comfortable in them too. I love the shirts because they can be worn on special occasions or when they just want to bundle up during the fall. The bottoms are also great and I love the fact that we can mix and match the tops with the bottoms easily. I was really impressed with this mix, plus I had zero need to go to the store, take 4 kids, shop for the kids, etc. Keeping everything in a Kidbox is $98 and I think it's way more than worth it!
What do you think about Kidbox?