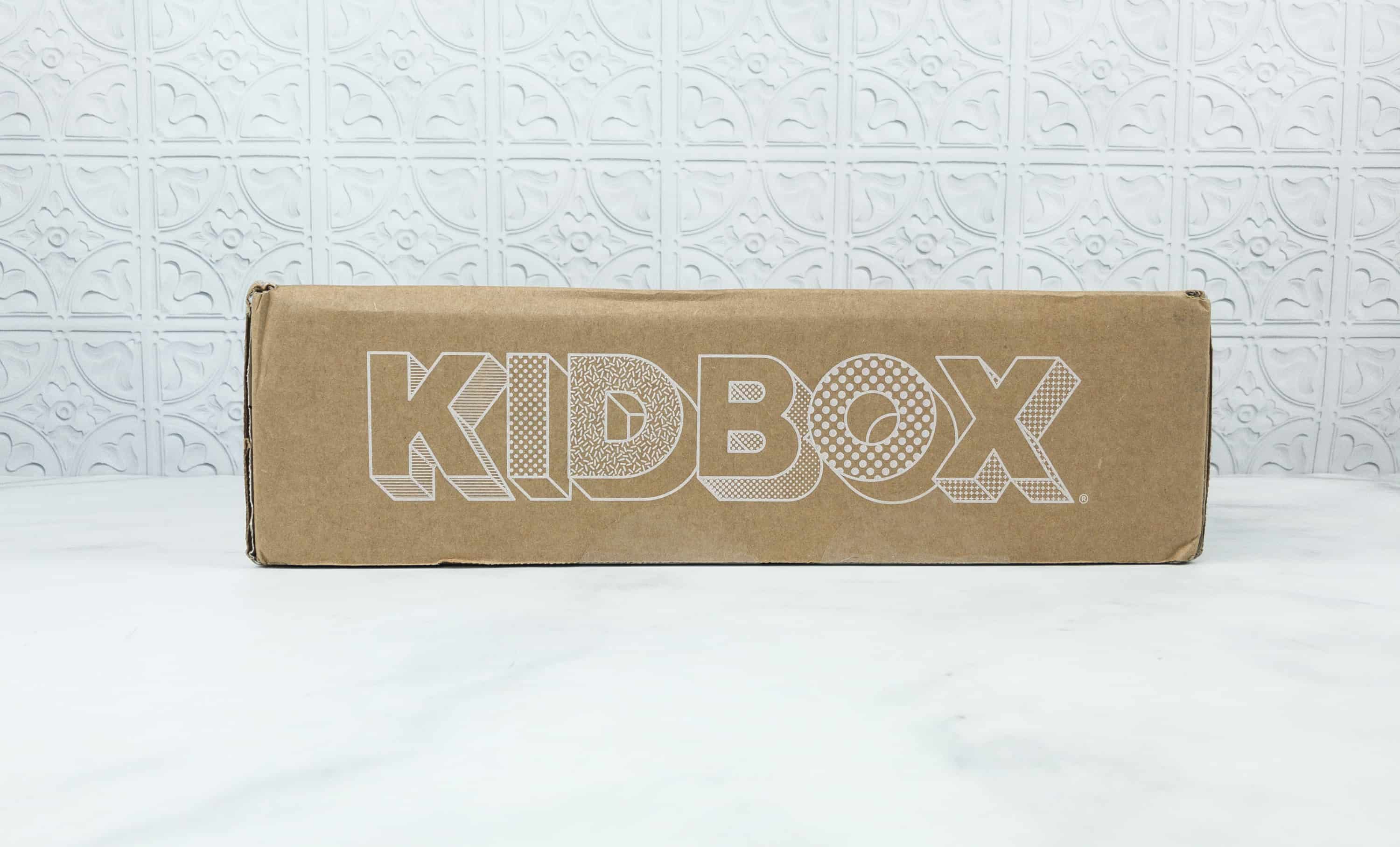 Kidbox is a styling subscription box for children. You will be sent a box up to 5 times per year at no cost, and you'll only be charged once you select the items to keep, which you have a week to do. There's also no return fee to send items back, so your kids can ultimately decide which items are theirs to keep.
Kidbox promises to always bring cool brands inside their boxes. Every time you keep a Kidbox, they will donate new clothes to a kid who needs it.
DEAL: Get 10% off your first box + free shipping & returns! Use coupon code TRY10.
If you like everything, you can get to keep it at a discounted rate. On the other hand, if you are only going to take a few pieces, you can return the rest. Plus you get to pick a charity to help out too when you subscribe to this box.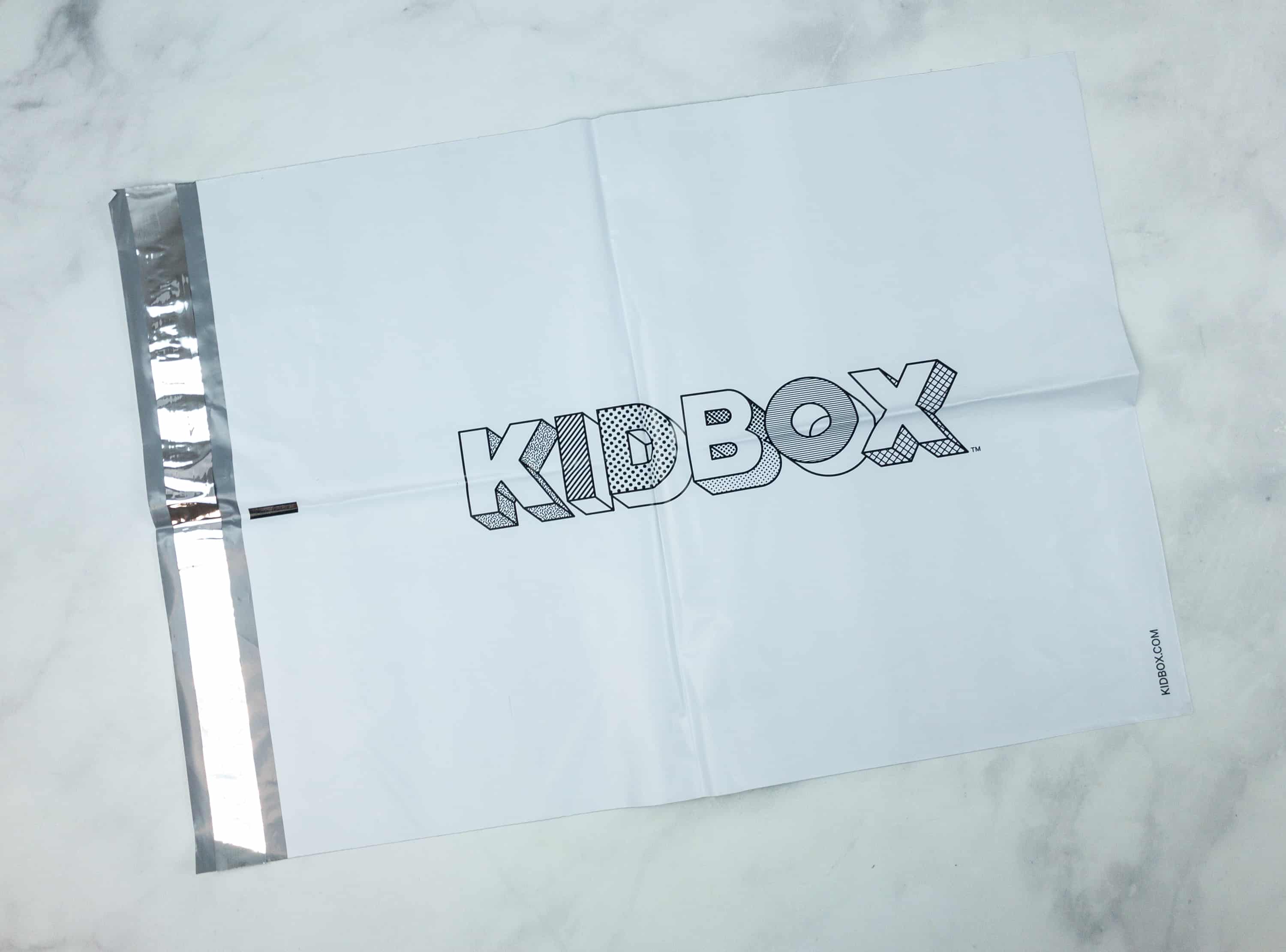 The return envelope is already included in this box so it is completely hassle-free.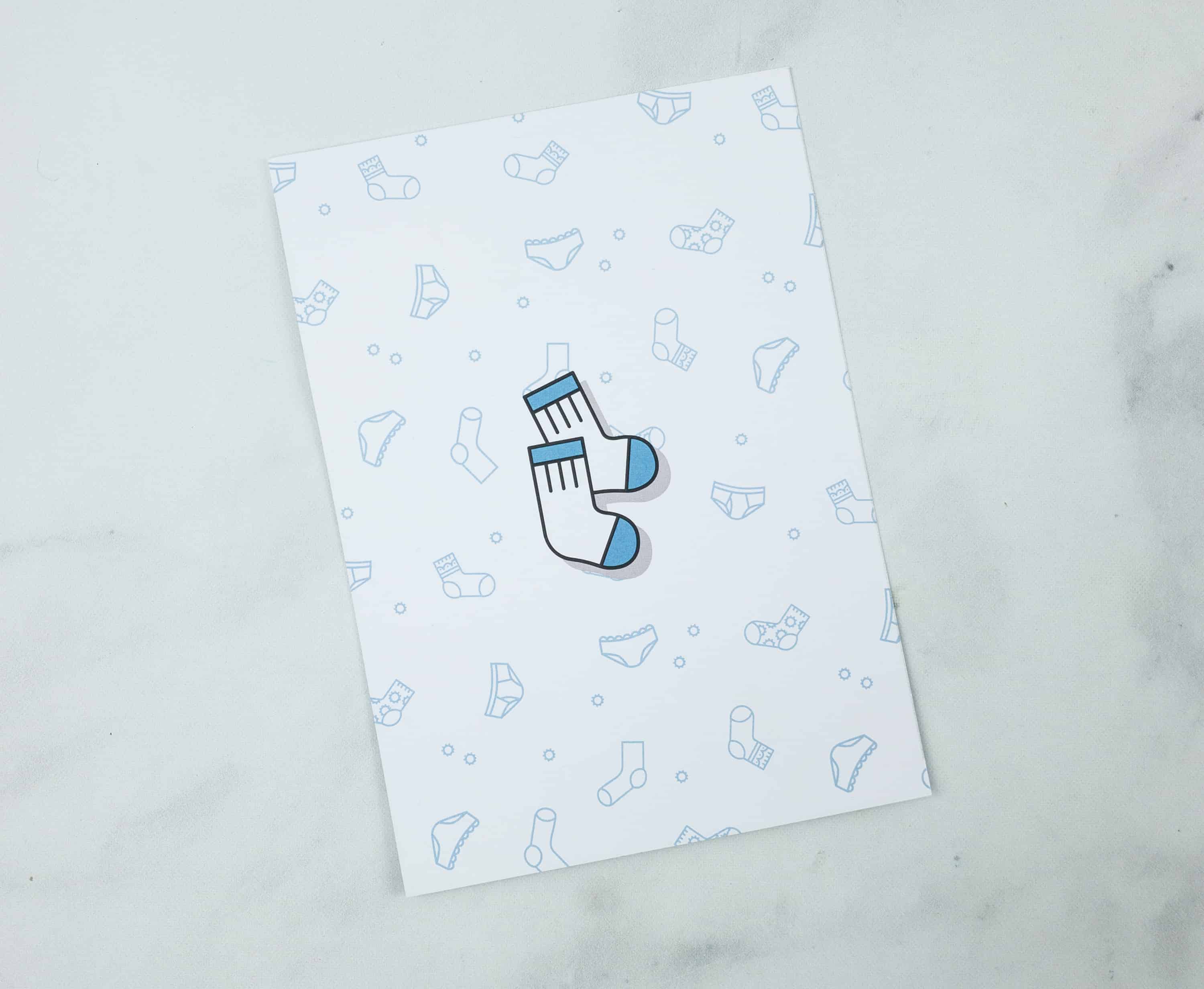 It's an info card from KidBox which contains…
…a coupon code you can use to get $15 off on their Kidsentials Pack.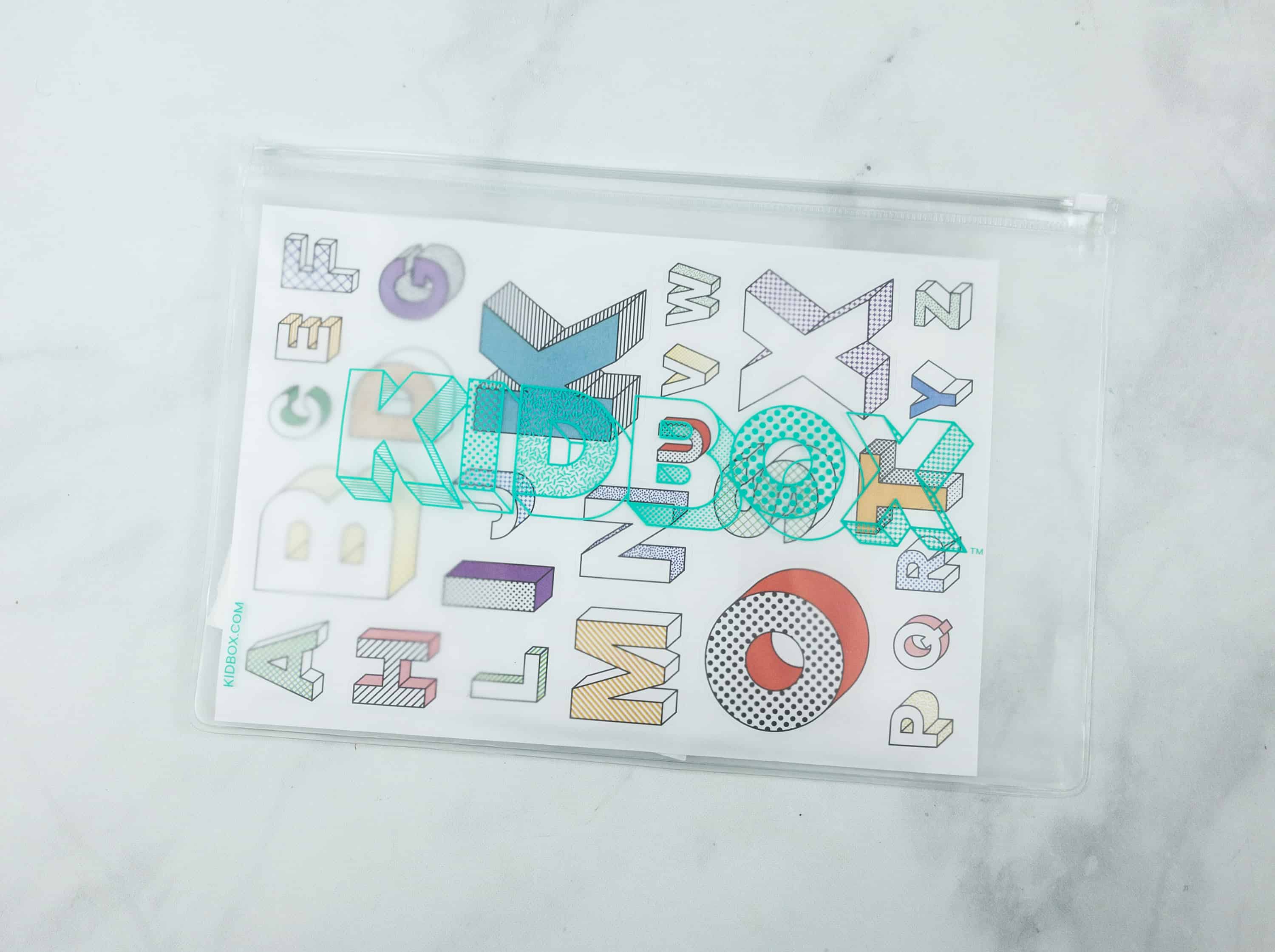 Here are some fun extras in the box!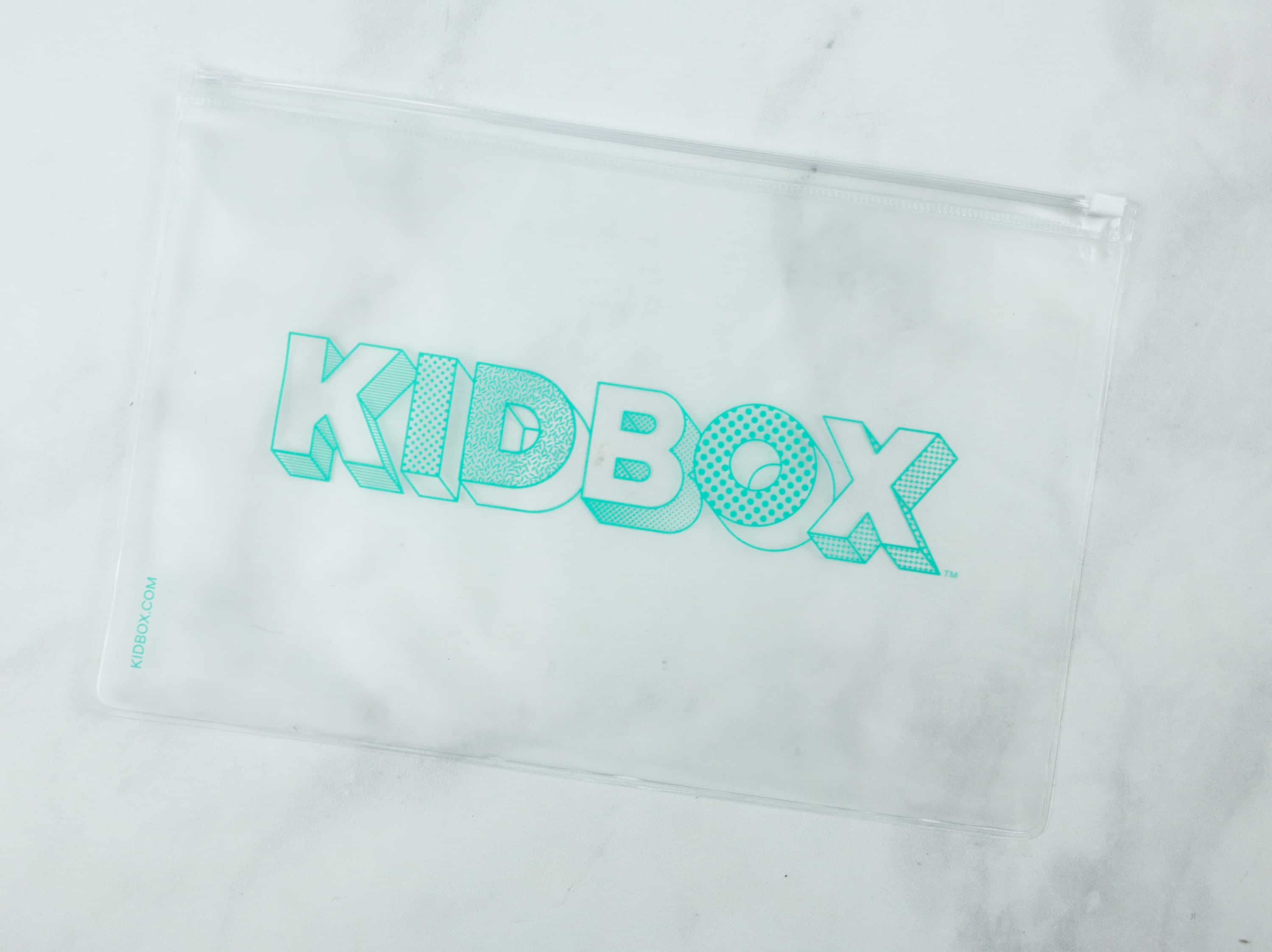 The transparent pouch that contained the extras is reusable.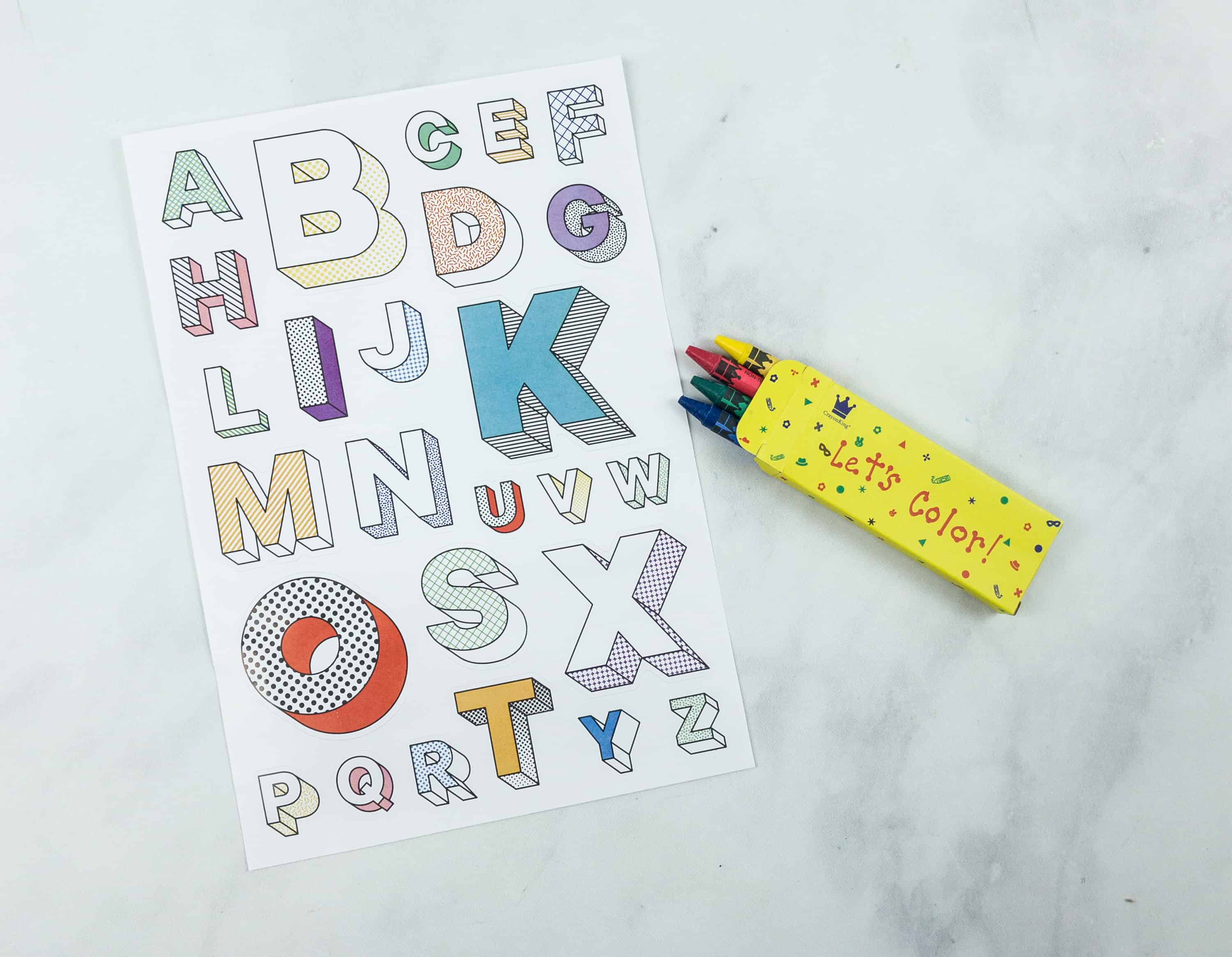 The alphabet stickers come in different sizes. There's also a small box of crayons with four colors.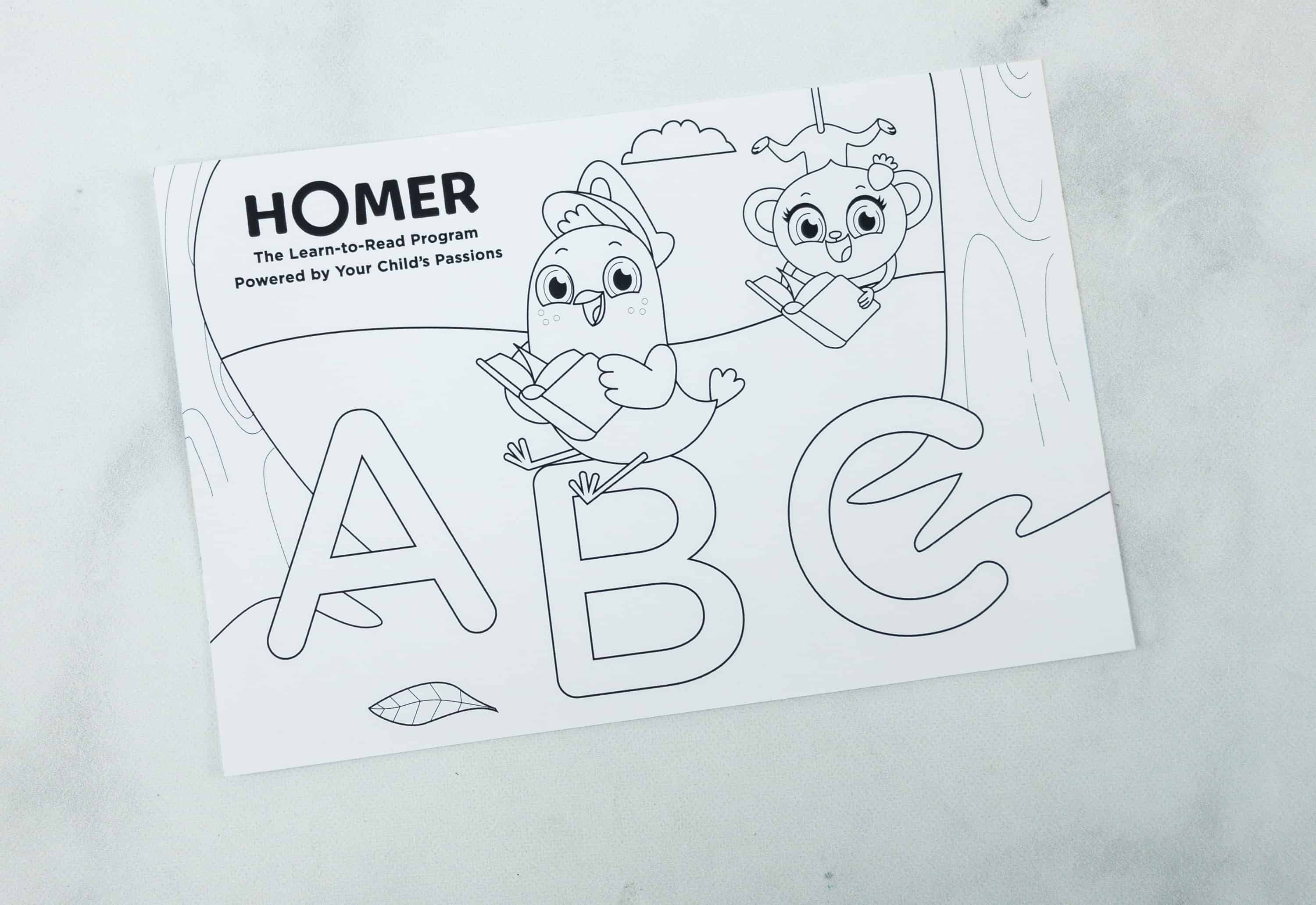 There's a coloring card featuring Homer, a learn-to-read program.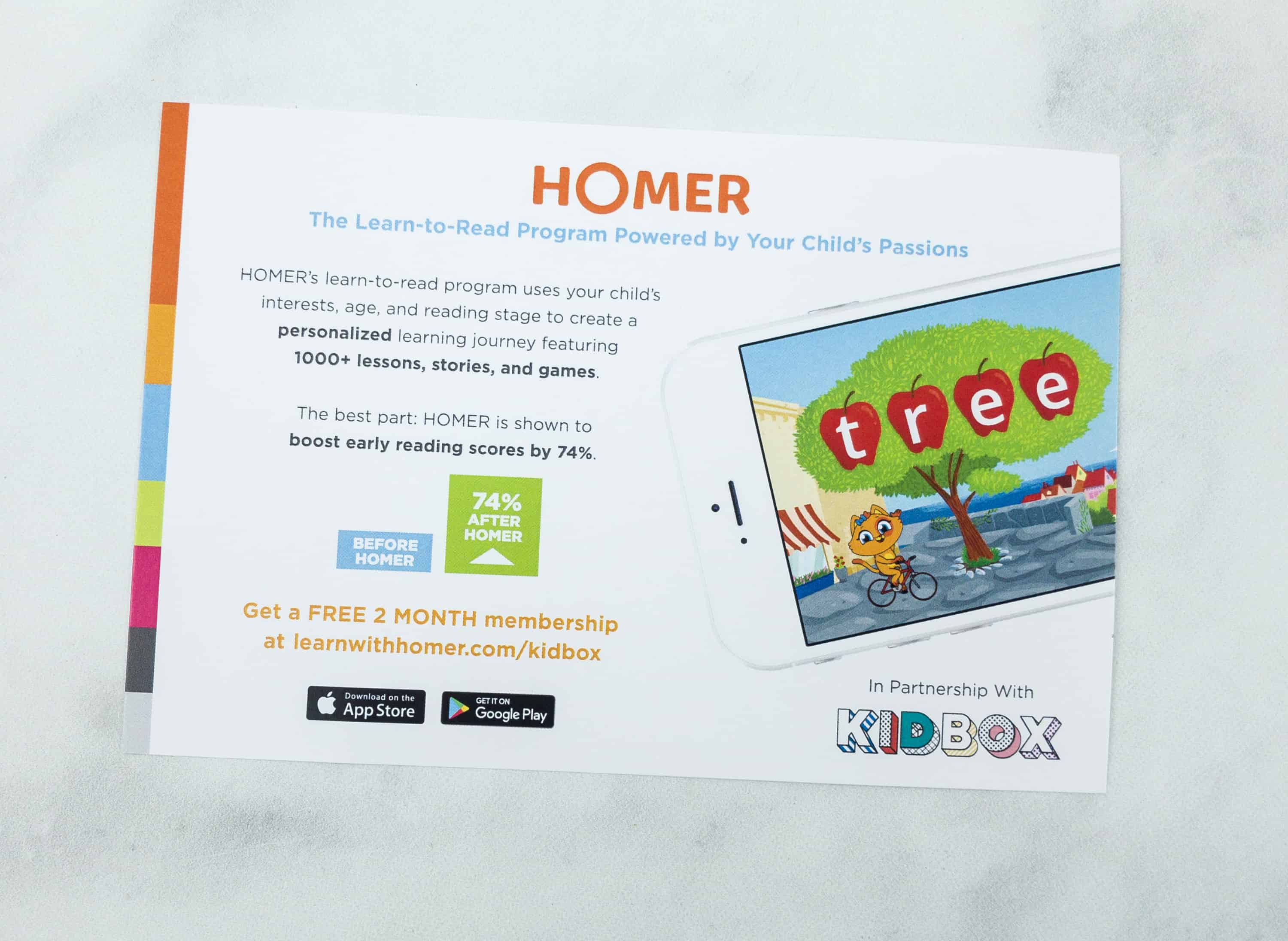 At the back of the card, there's more information about Homer and how you can avail of a free 2-month membership.
The booklet features a welcome letter from our personal KidBox stylist.
They even provided information on how to unbox KidBox properly, as well as a breakdown of all the items.
There are also helpful hints about exchanging and returning items.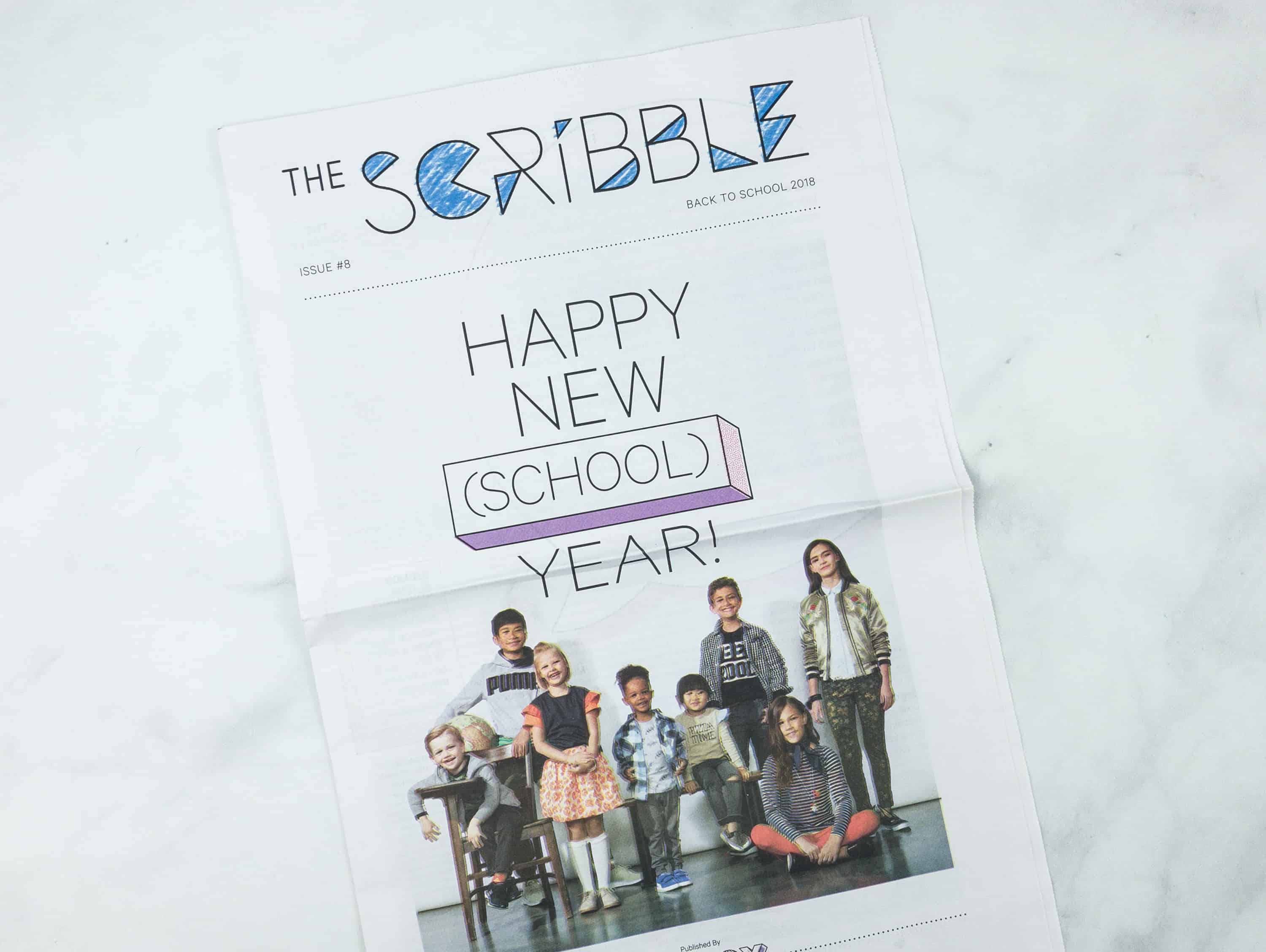 The Scribble is a regular magazine for kids where you and your child can get plenty of information. This month's is the back to school issue!
It's a great read overall!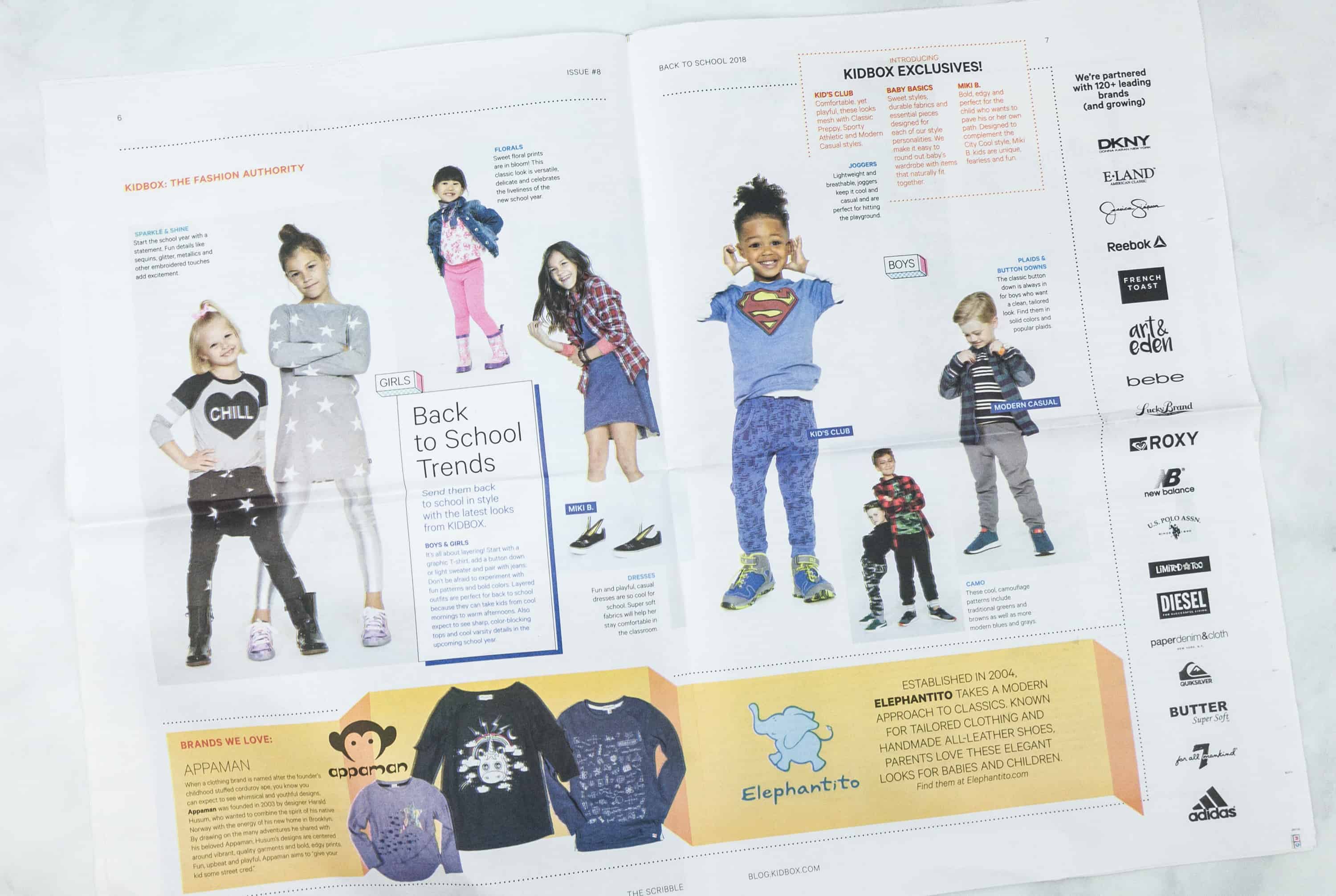 In this spread are fashionable outfits that you can pick up for your child. You can copy the look too if you like.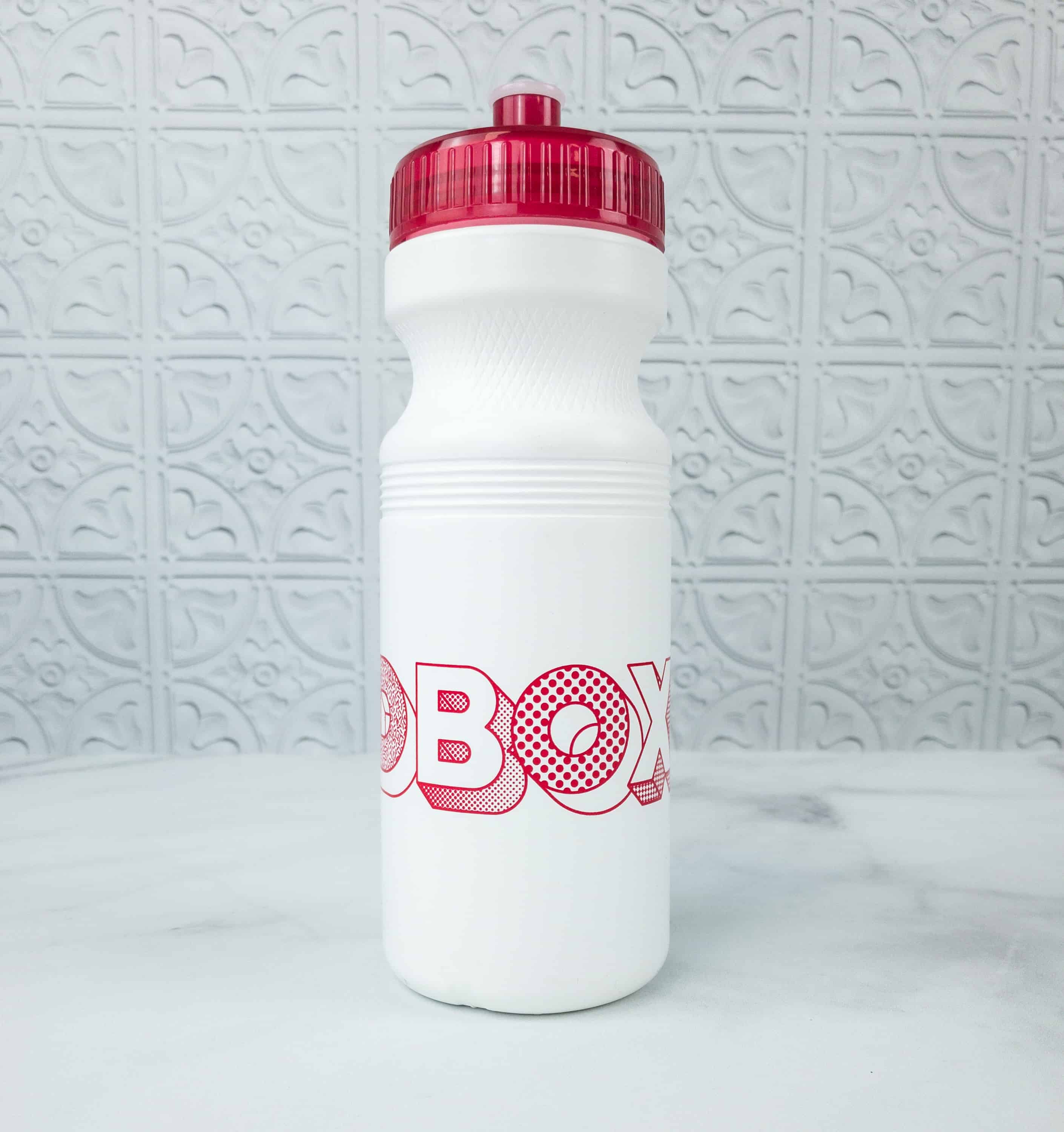 We also got this cute tumbler from Kidbox which is sure to come in handy when we are on the road.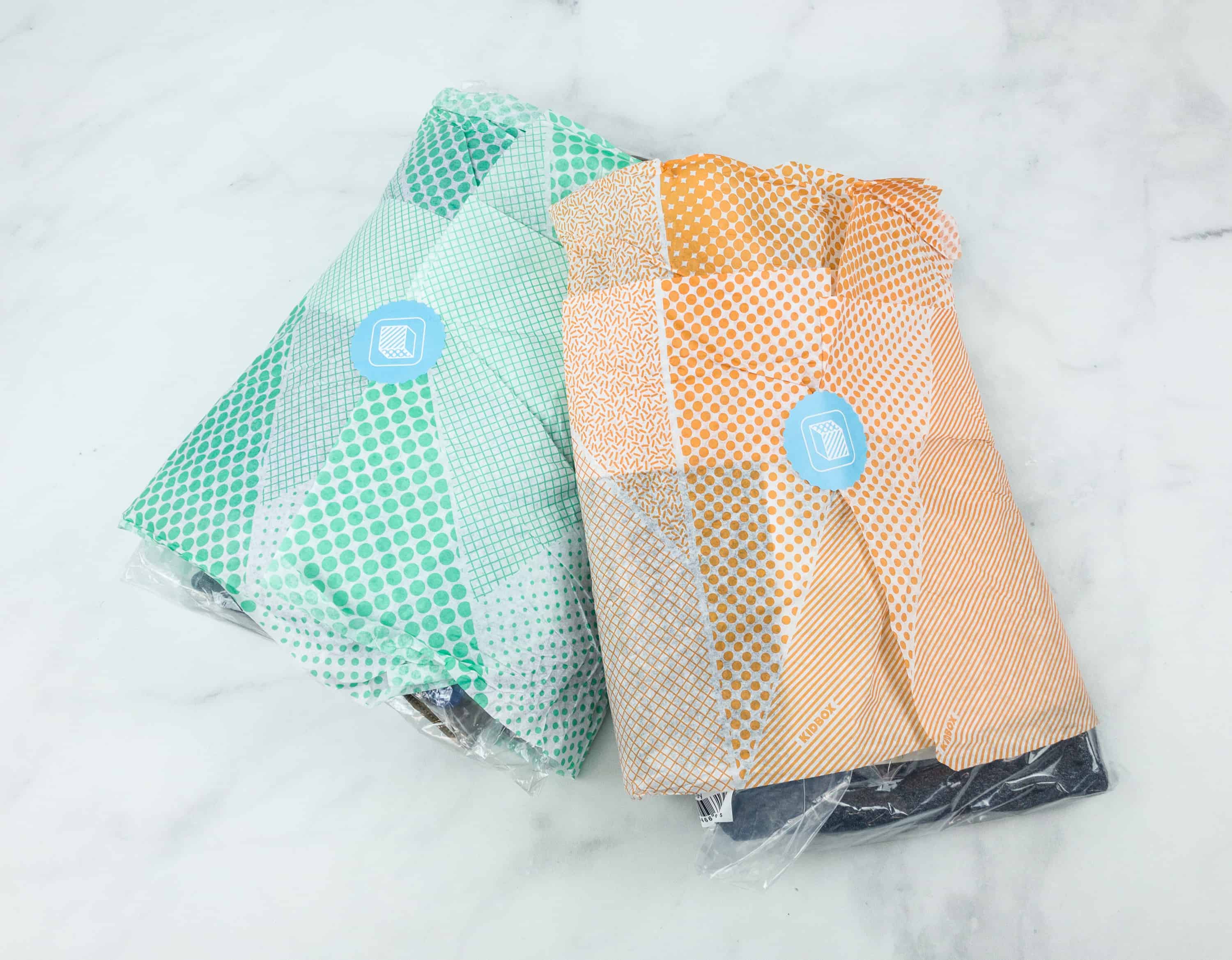 The clothes were well wrapped.
When you sign up, there's a short survey to categorize your preferred style. You can now completely update your profile right inside your account, which also accommodates multiple kids!
Everything in the box!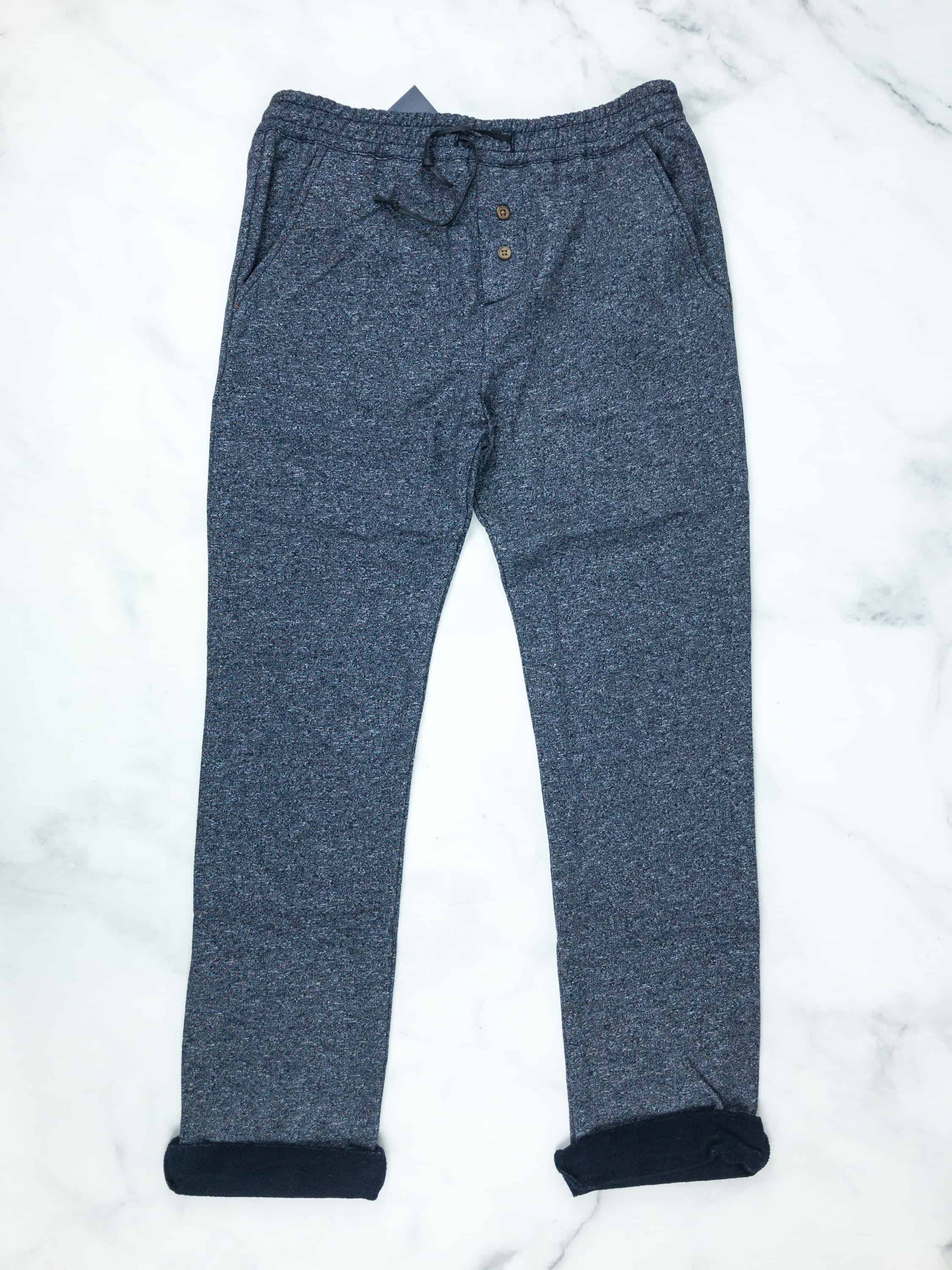 Me+Henry Boys Cuffed Sweat Pant with Drawstring ($33) Comfy and snuggly, this sweatpant features drawstrings and pockets on the sides. I like the cuffs at the ends as they add to the overall comfy look.
Kids Club Boys Striped Pocket Tee ($36) To be paired with the drawstring pants is this striped pocket tee. It's cozy and perfect for fall. The colors of the stripes here are fantastic, they look like neon on gray background.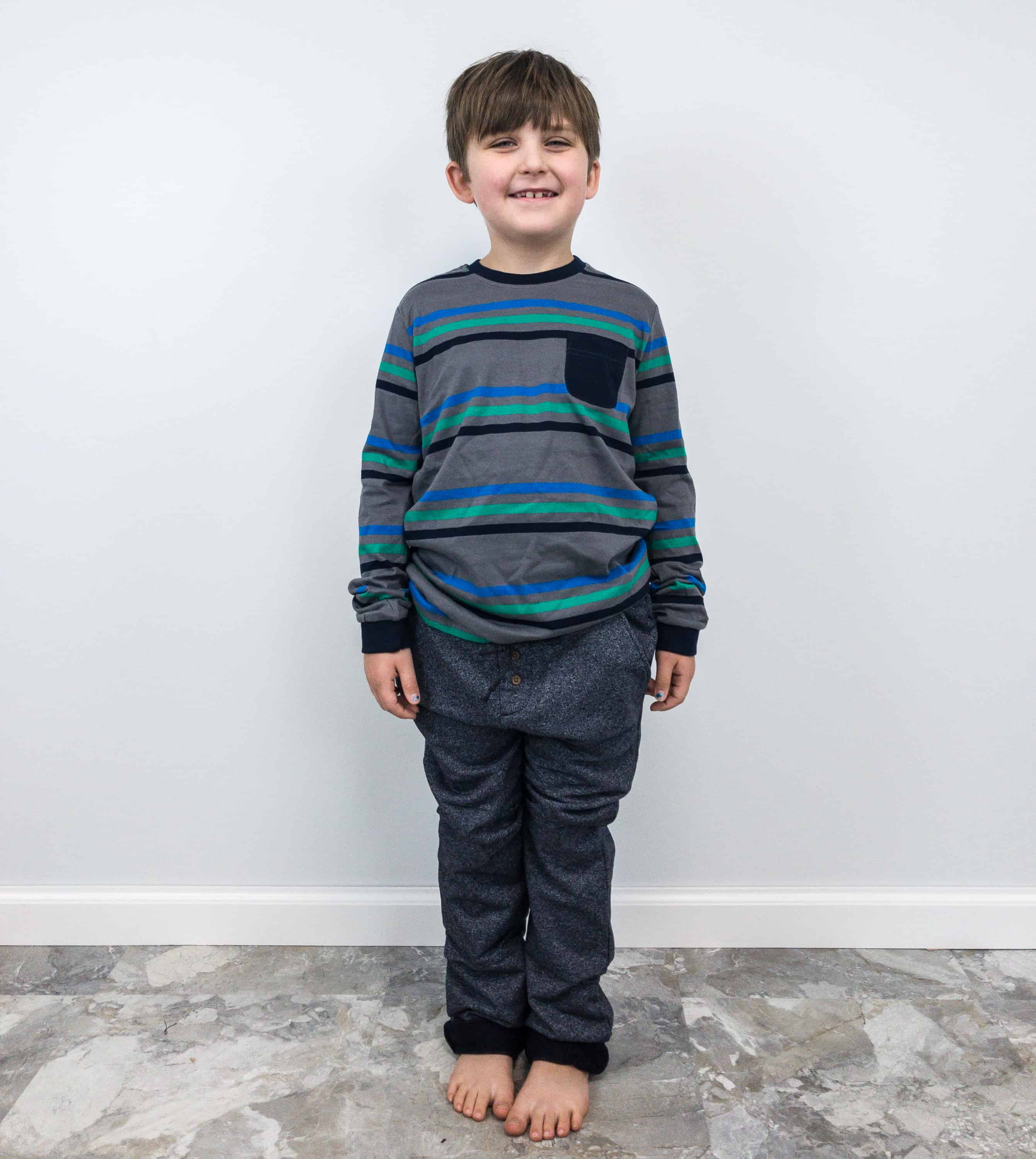 The pants may be a bit bigger for my son, but he'll grow into them soon. The shirt, however, looks good on him.
We also got this Me+Henry mini magazine. How cute!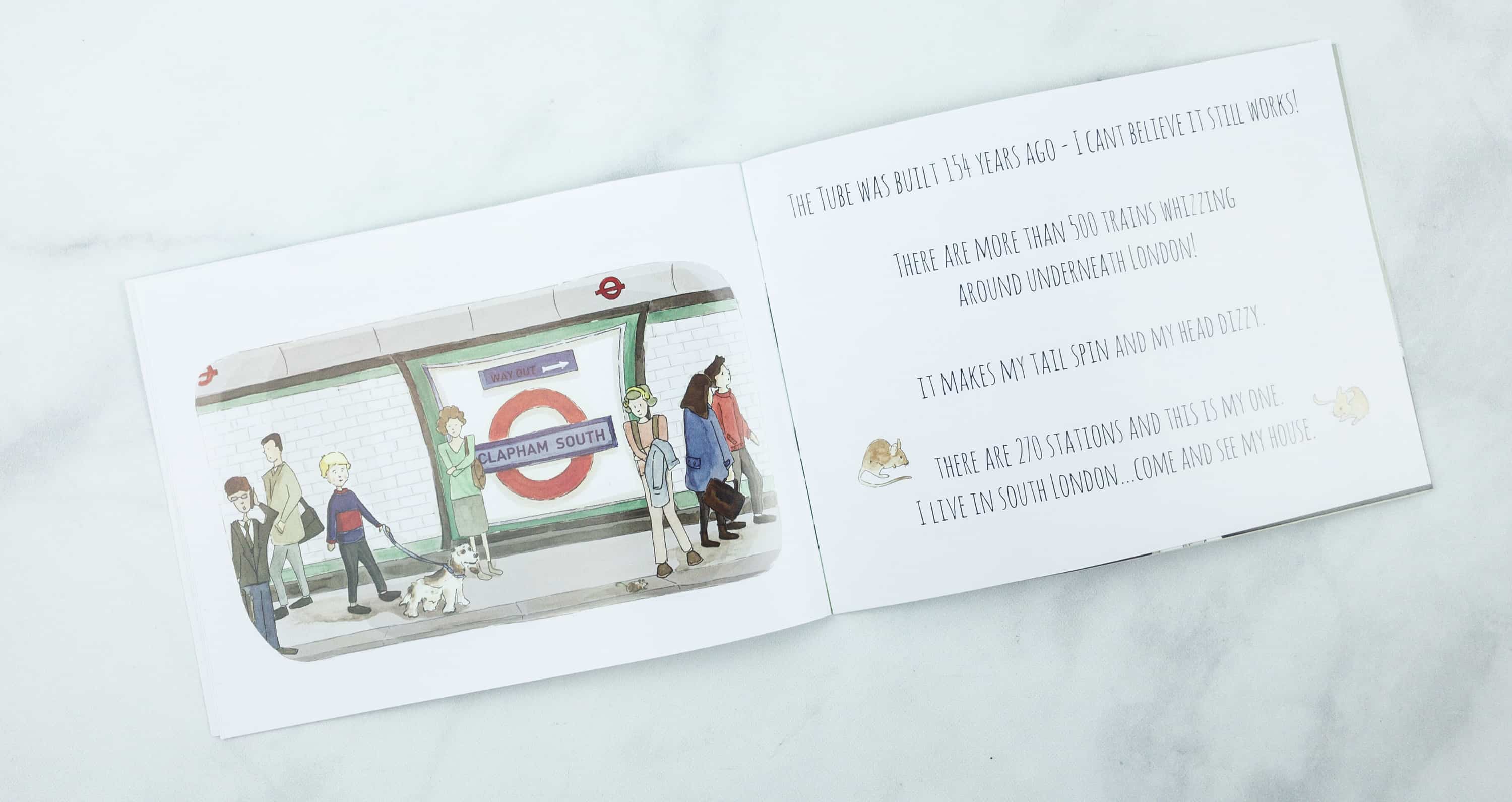 Inside the mini magazine are trivia that are fun to read with my son. We'll go and read it later as soon as we are done.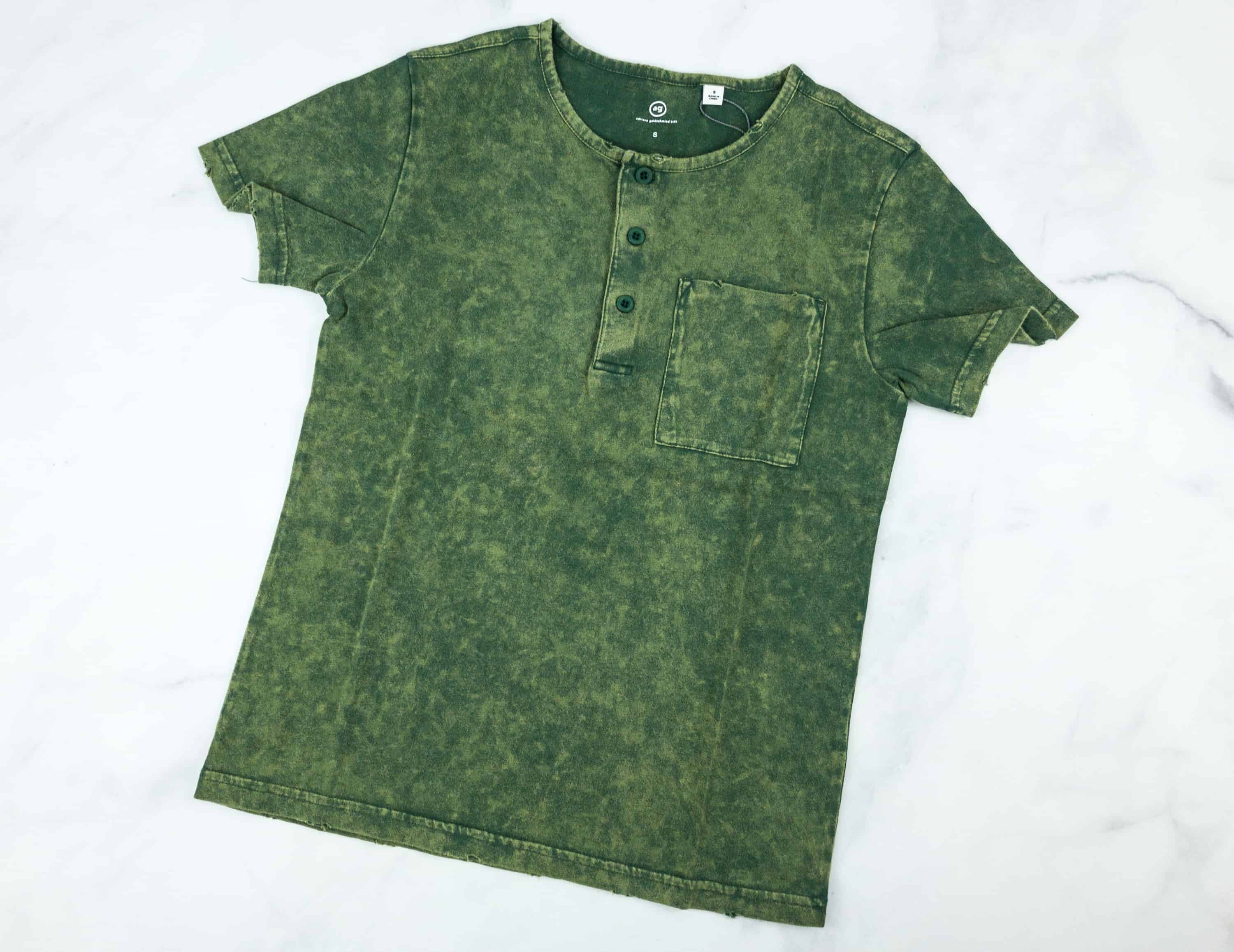 AG Boys Henley Tee ($35) Another top perfect for welcoming fall is this moss colored shirt. It comes with a breast pocket and buttons.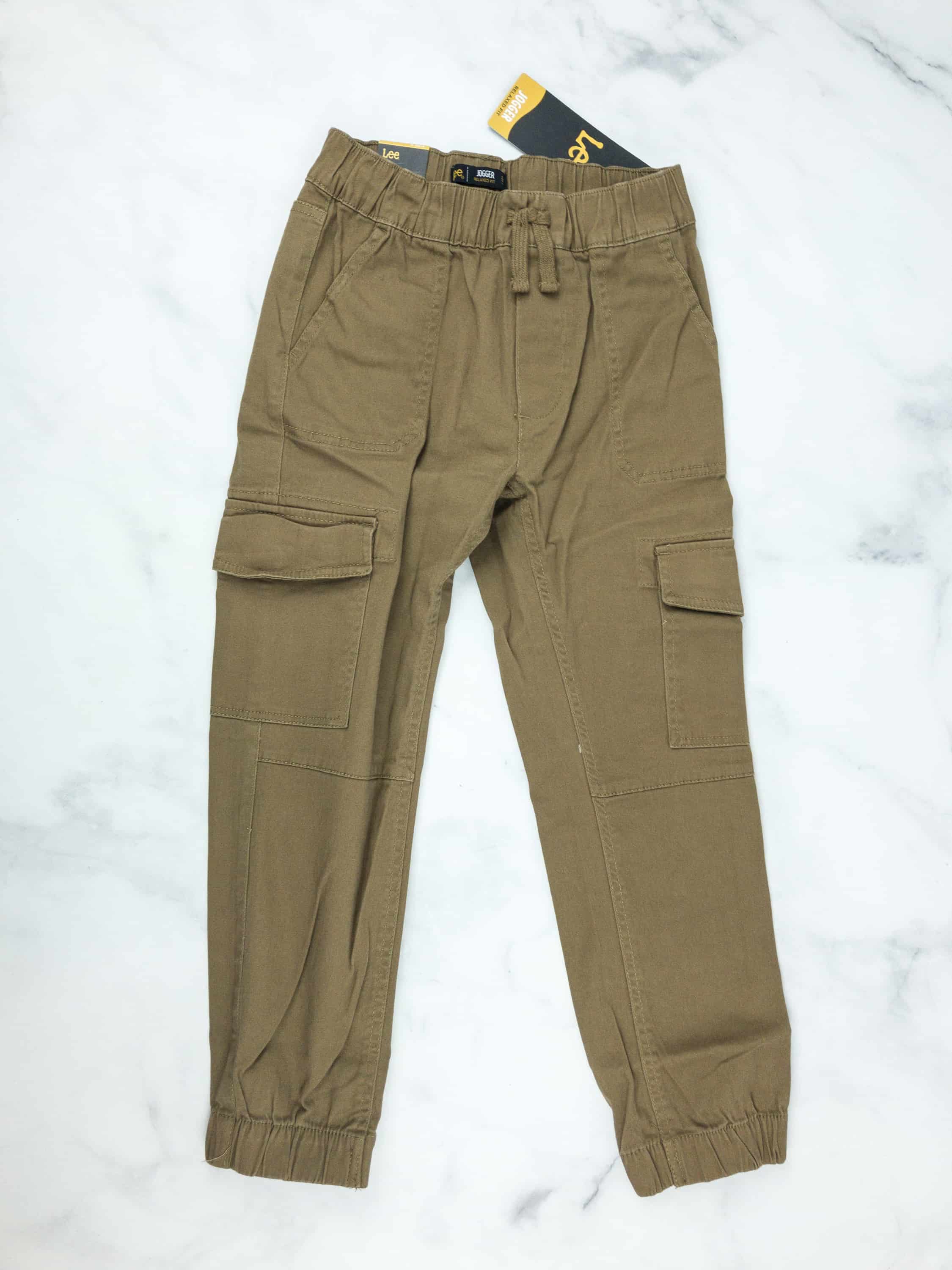 Lee Boys Twill Cargo Jogger ($38) This twin cargo jogger looks exceptionally cool in its dark brown color and multiple pockets. It's perfect for my adventurous son.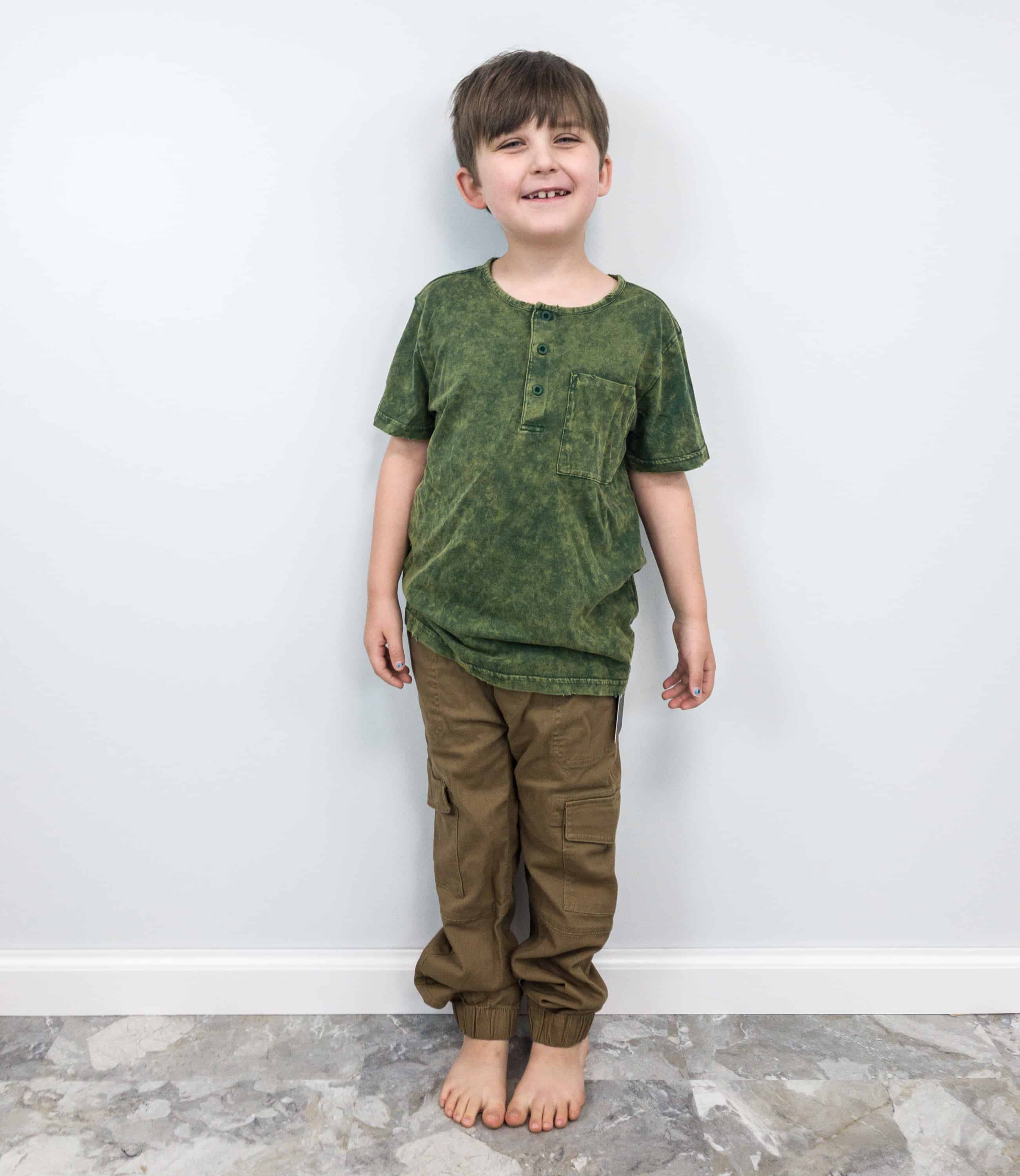 The pants are longer for his size but he will still be wearing them. It does look great with his moss green top. He looks cool!
Silver Jeans Boys Straight Leg Jean ($44.50) Another pair of pants in the box is this straight leg jeans. It's a nice pair to wear during casual trips or special occasions like family gatherings as you can pair it with any top.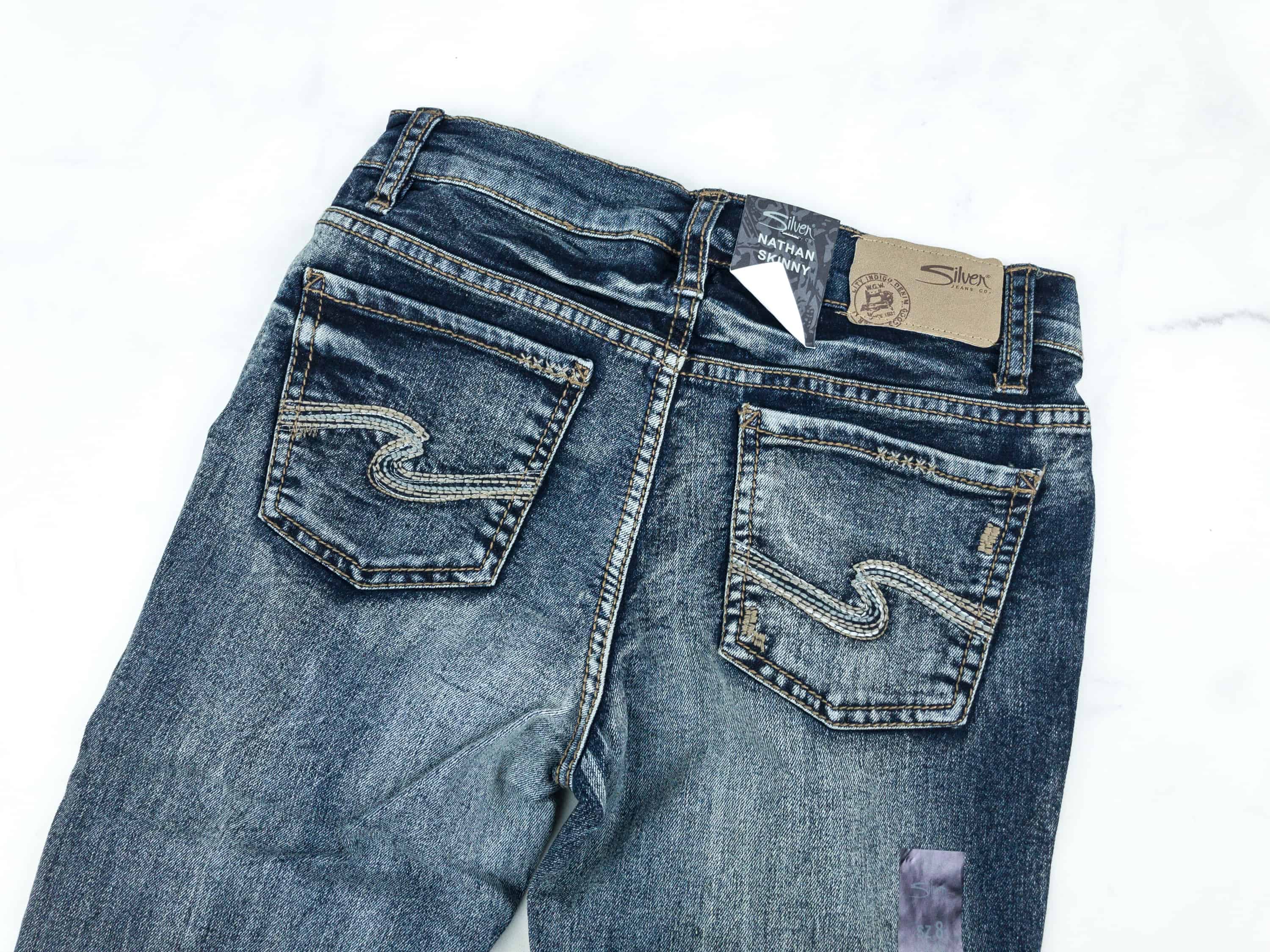 There are two back pockets where my son can easily slip his wallet or his handkerchief. You can tell that the jeans are sewn well too.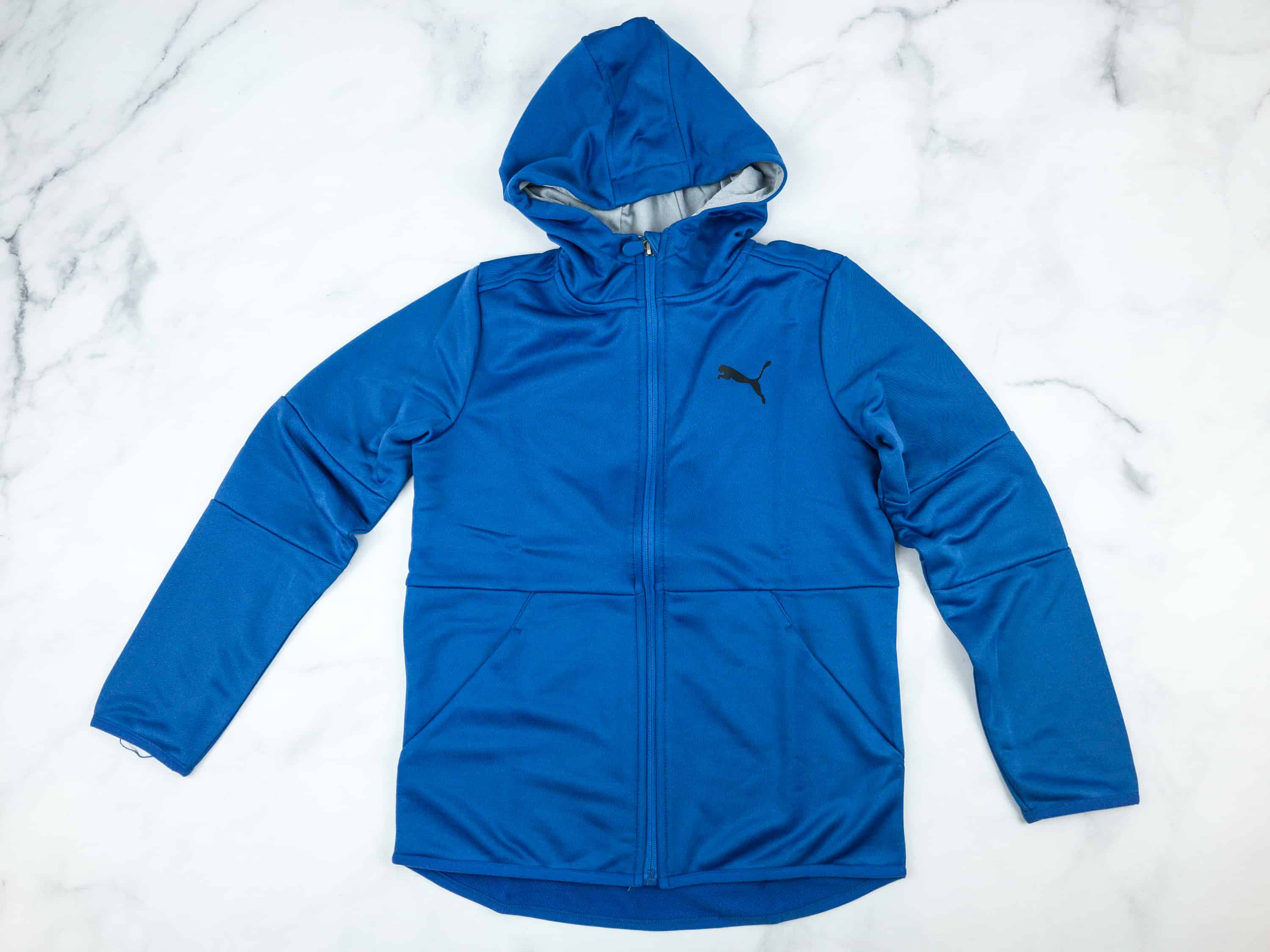 PUMA Boys Full Zip Hoodie ($44) The hoodie is in blue and it comes with kangaroo pockets, so my son can easily warm his hands in it. It's a must-have, especially now that the weather is starting to feel cooler already.
The only design here is PUMA's logo at the back of the hoodie which can be easily seen on the blue background. It's nice, warm, and comfy too.
This fits my son nicely!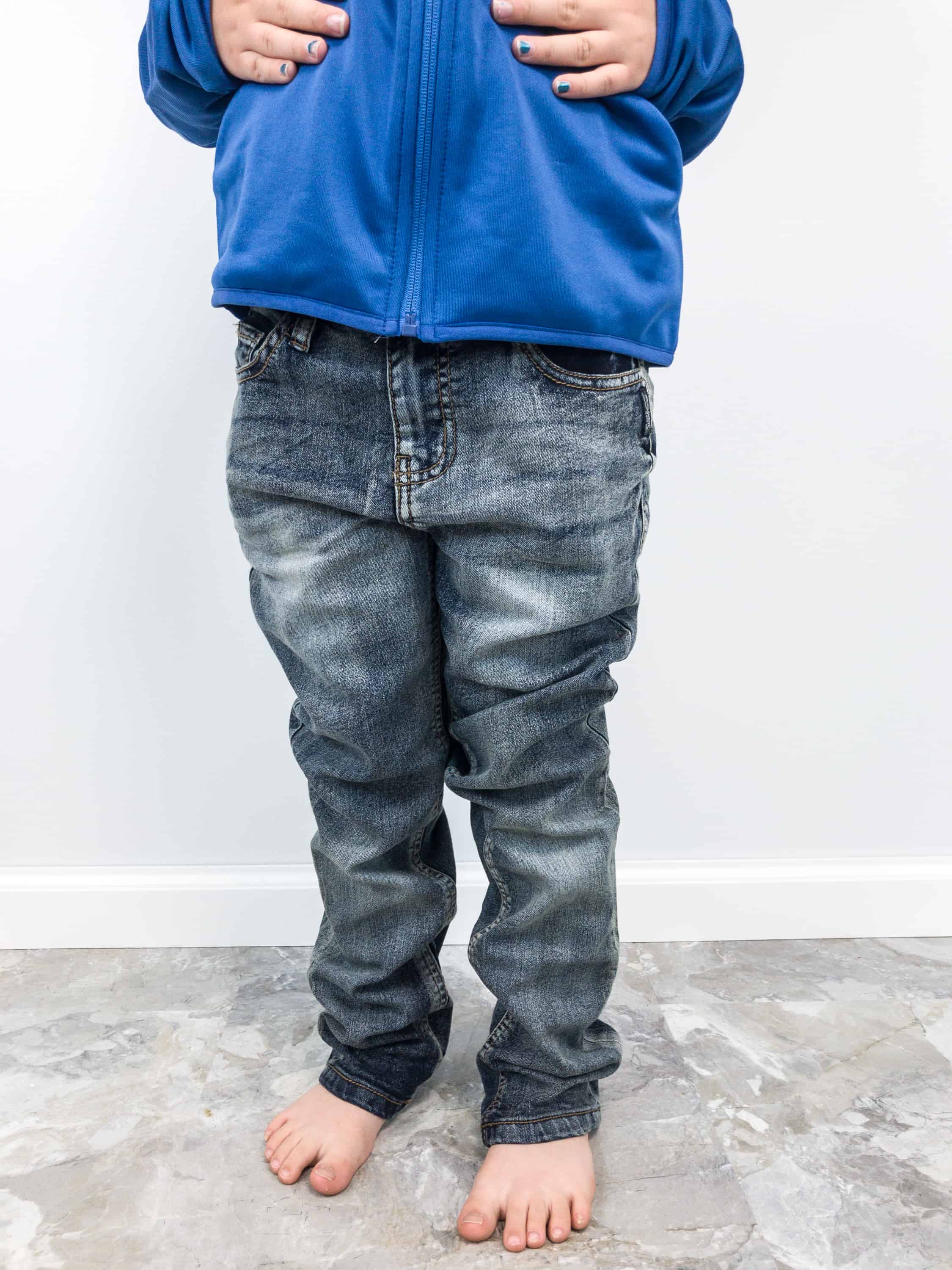 My son loved the jeans! This might be the first pair that he's worn in years, and he loves them! HOORAY!
I love how the hoodie falls nicely on his frame!
KidBox Boys did a good job in curating clothing items that are trendy and ready for the fall. What I loved most here was the PUMA zip hoodie since it kept my son warm and comfy. Although the pants here were longer than his size, the designs all looked good and appropriate for his age and we love having room to grow for our growing boy (and he is!) The tops fit him well which means that he got a new collection for this coming fall. All in all, it's a win! Plus, the very best part is the low price to keep everything. I can't do better than having him check off his style choices, have the box come to our home, and everything fits well and is kid-approved! As a mom I loved that there was a mix of items perfect for snuggly reading time, rowdy outdoor adventures, and everything in between!
What do you think about Kidbox?