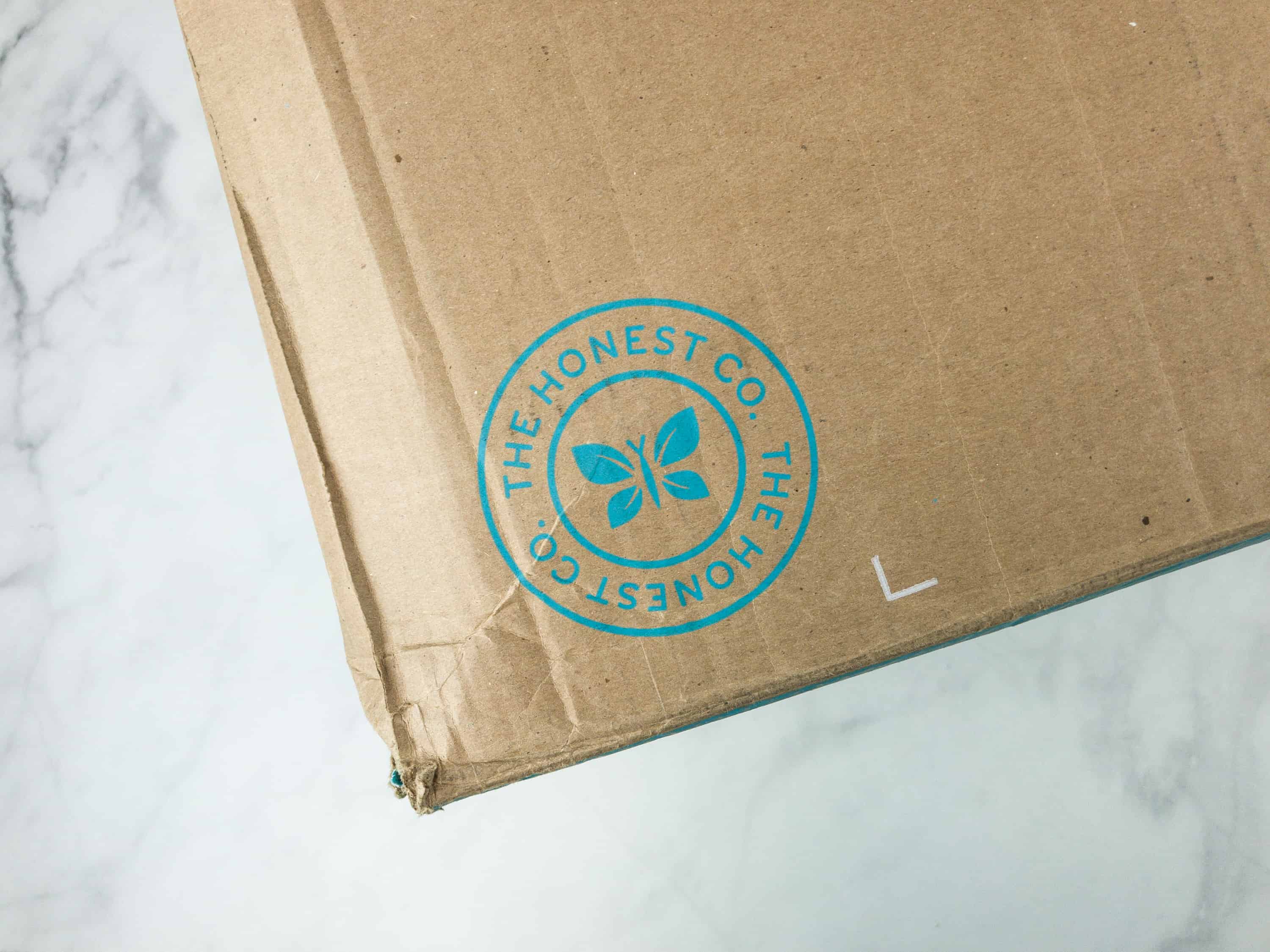 Honest Company Diaper Bundle is a monthly diaper subscription service from the Honest Company. You'll get cute diaper designs in every bundle, plus wipes. You can also include training pants and overnights in your diaper bundle.
In Summer 2018 Honest Company reformulated and improved their diapers!
I've been subscribing to the Honest Company Diaper Bundle for years – plus made it as a gift multiple times (it makes an amazing baby shower gift!). I'm excited to check out the new diapers.
The Diapers & Wipes bundle is $82.99 per month (you can adjust the exact frequency and change the date). You will get 7 bags of diapers and you can adjust how many diapers vs. training pants you get if you're into those already, and select your patterns. Plus you will also get 4 packages of wipes.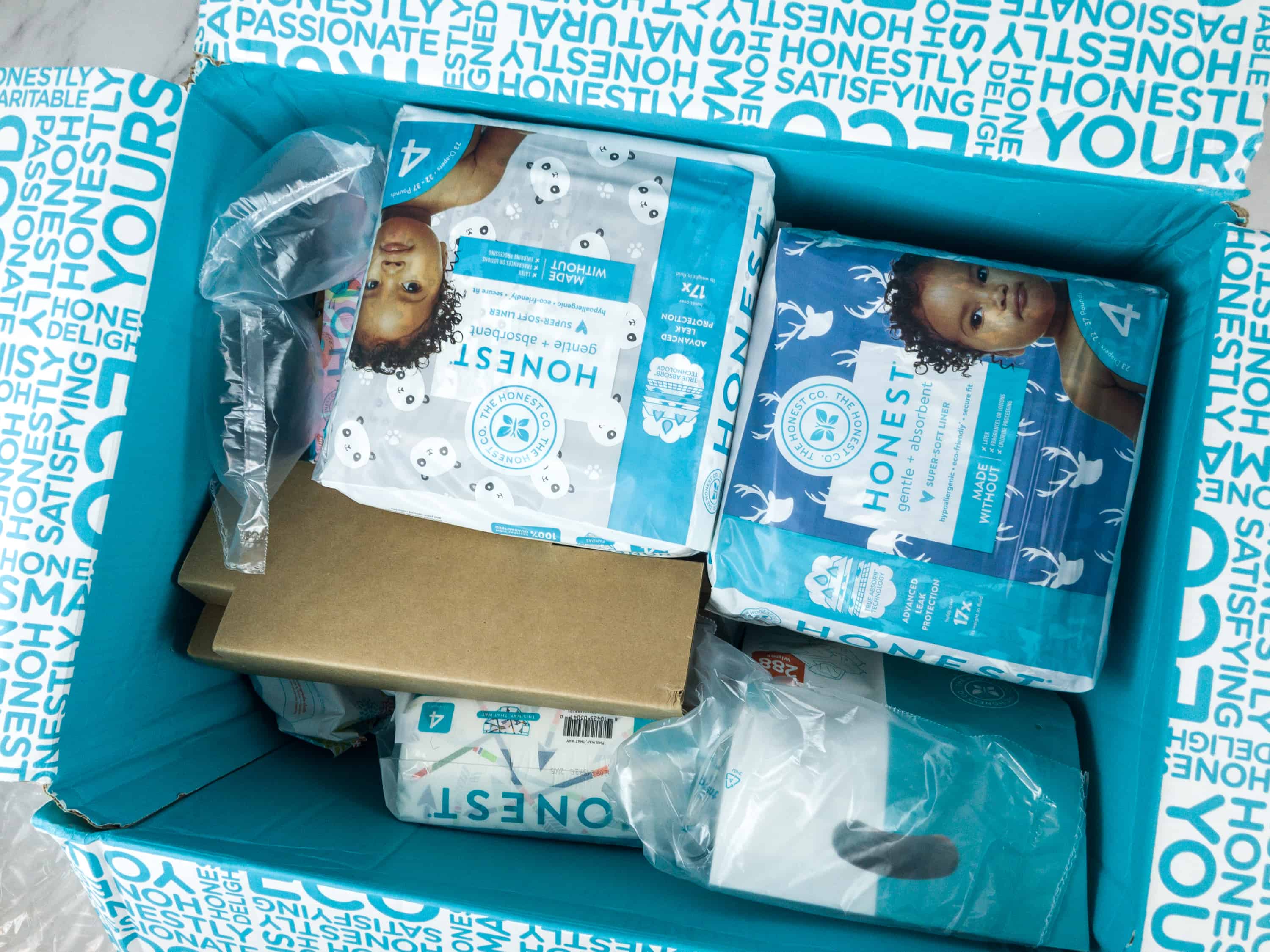 DEAL: Save 10% on your Honest purchase! Use the coupon code HONEST10 at checkout.
Everything in my box this month! I usually take advantage of the discounted add-ons and purchase extra wipes or laundry items.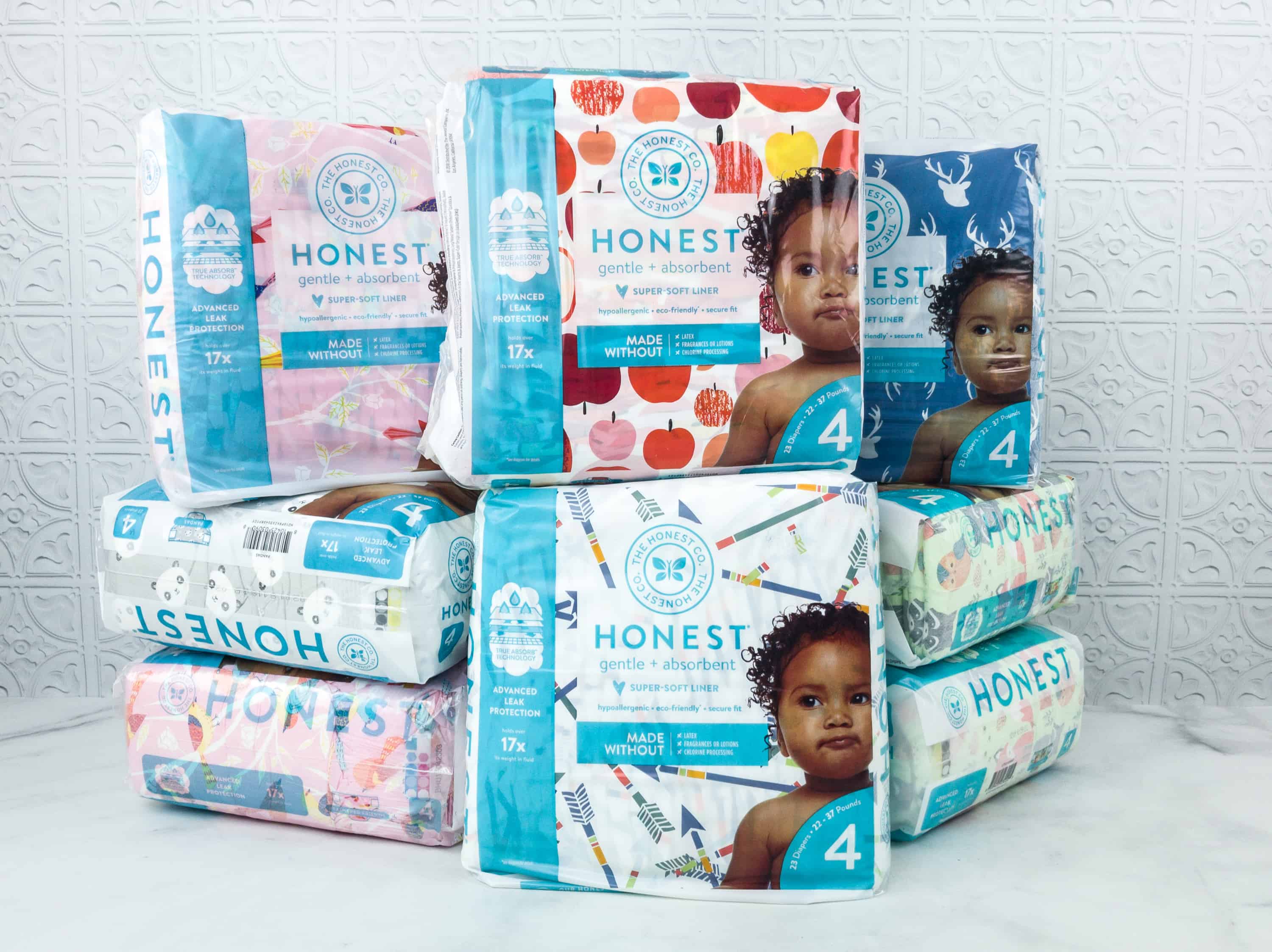 The Honest Co. Diapers ($10.95 each) Honest Diapers are eco-friendly because they are plant-based. They are biodegradable and much more environment-friendly than conventional diapers!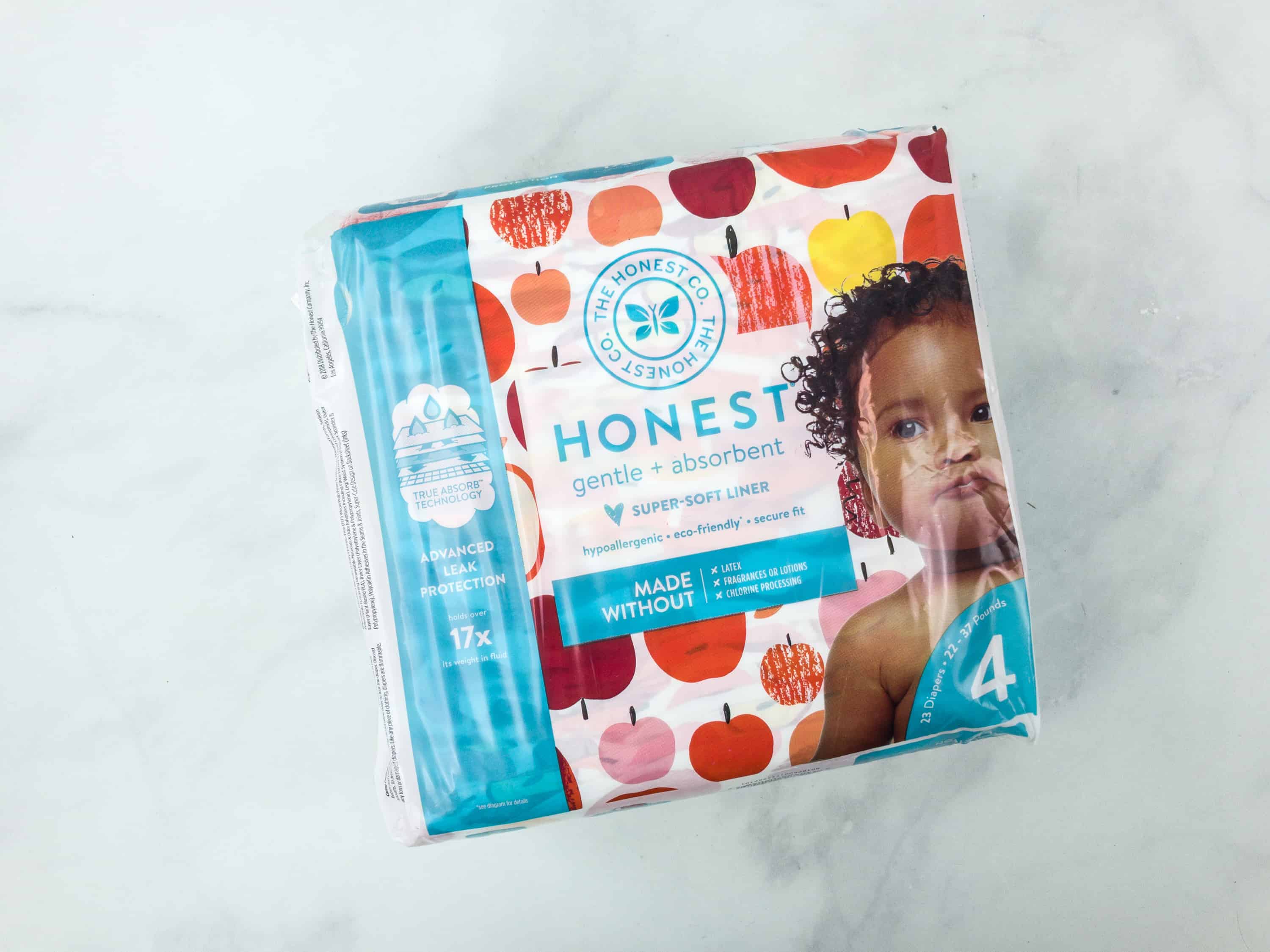 I got this pack in size 4, which is suitable for babies weighing 22 – 37 pounds. One pack contains 23 diapers.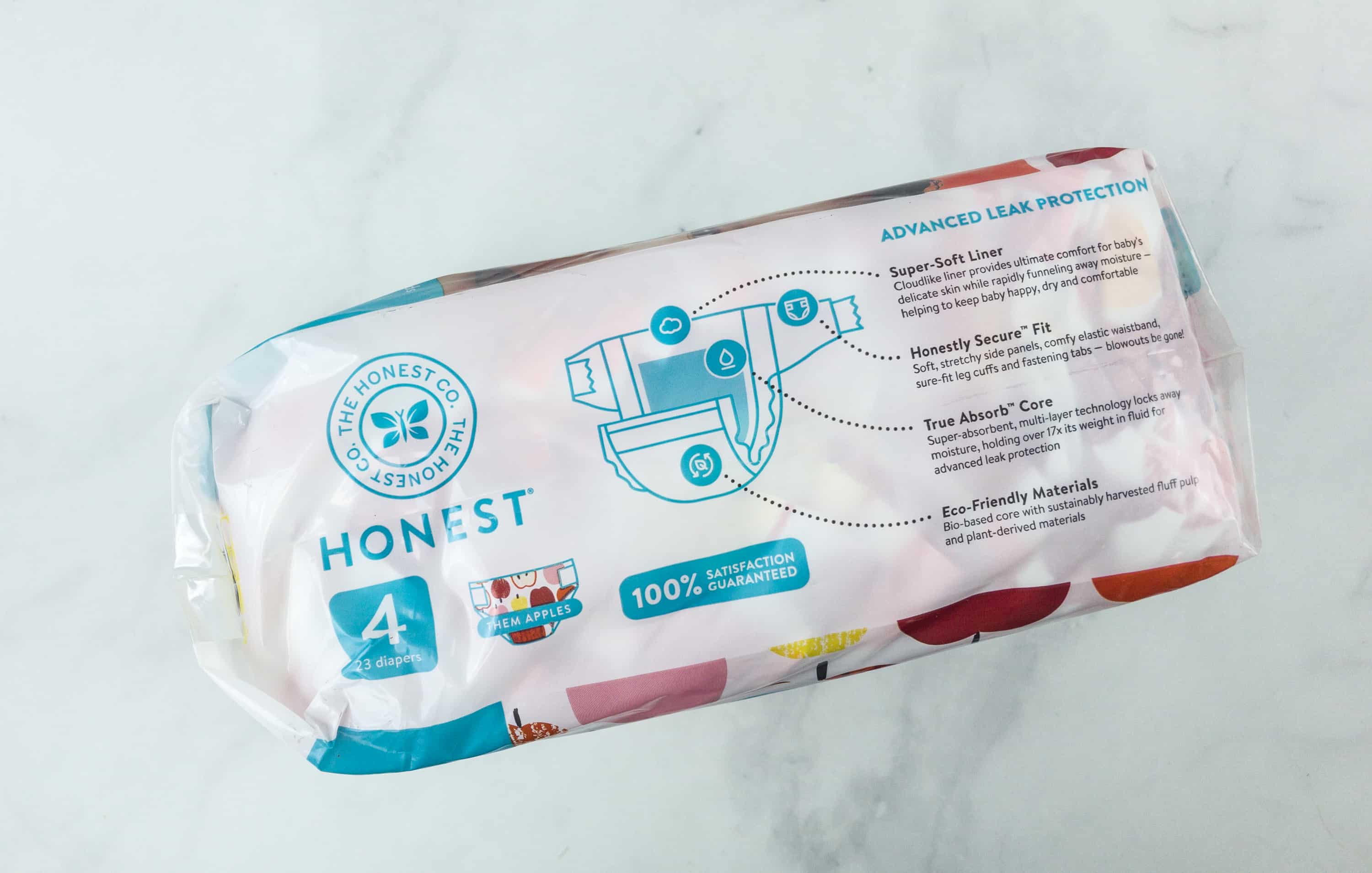 The new diapers feature a softer liner, strechier side panels, and a more absorbent core, along with all the eco-friendly materials you excpect from Honest!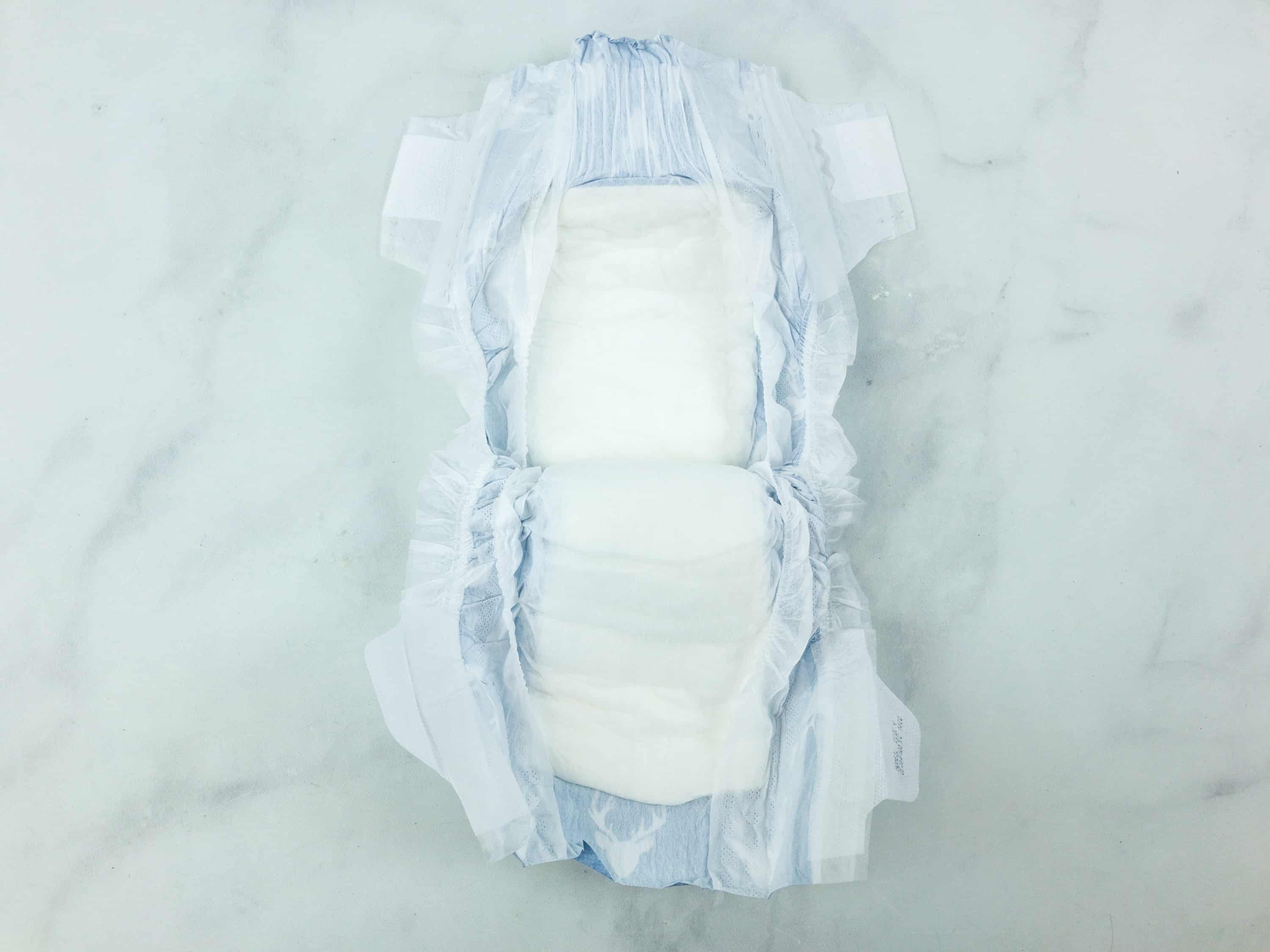 The diapers look pretty much the same but as I mentioned – they're a little softer, a little stretchier, with a bit more of a traditional fit (like Pampers or Huggies).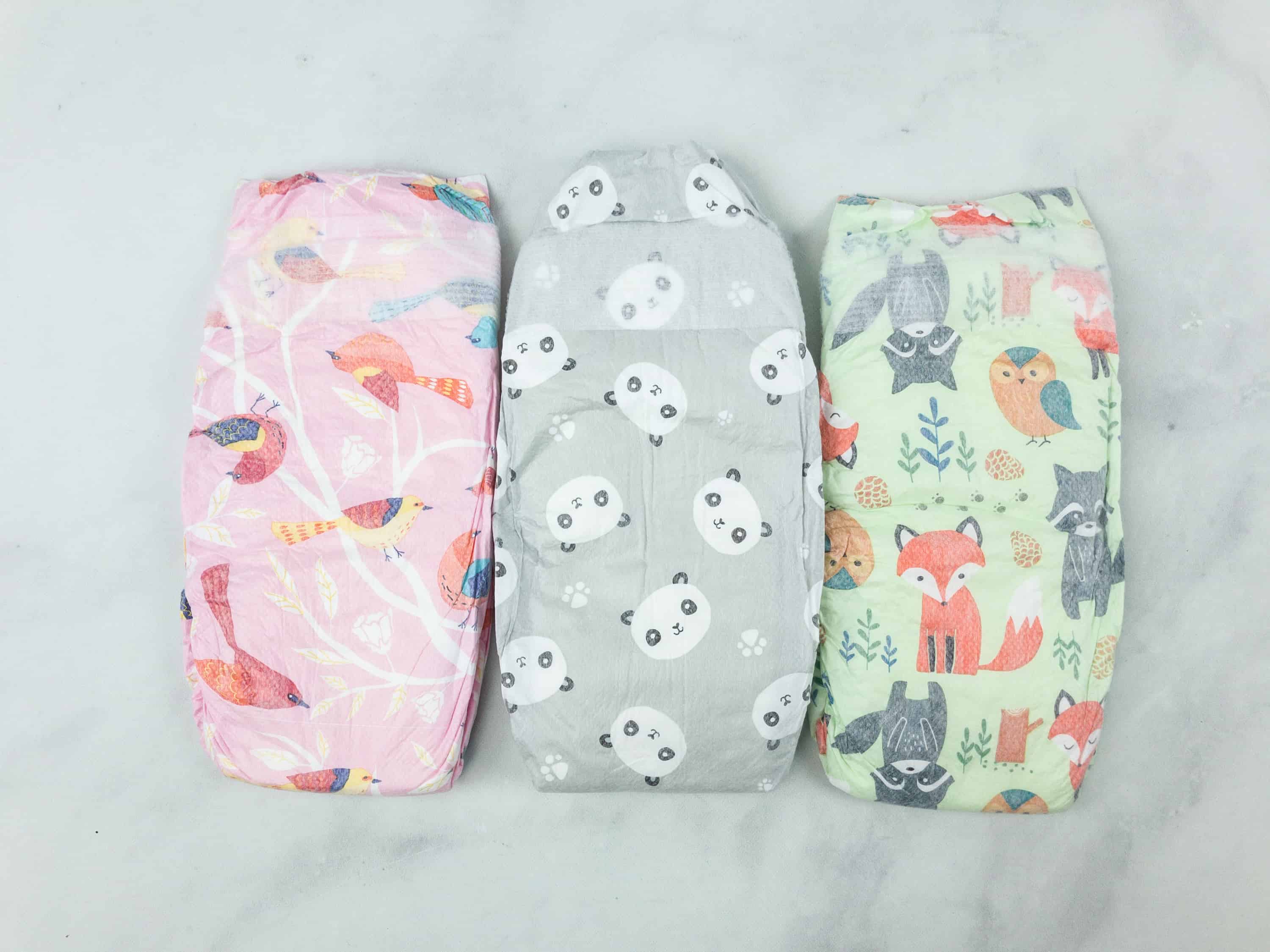 Honest Company's diapers come in these cute designs. This is a far cry from the usual boring white nappies that you see all the time. How can you not like these? They're perfect for naked baby pics!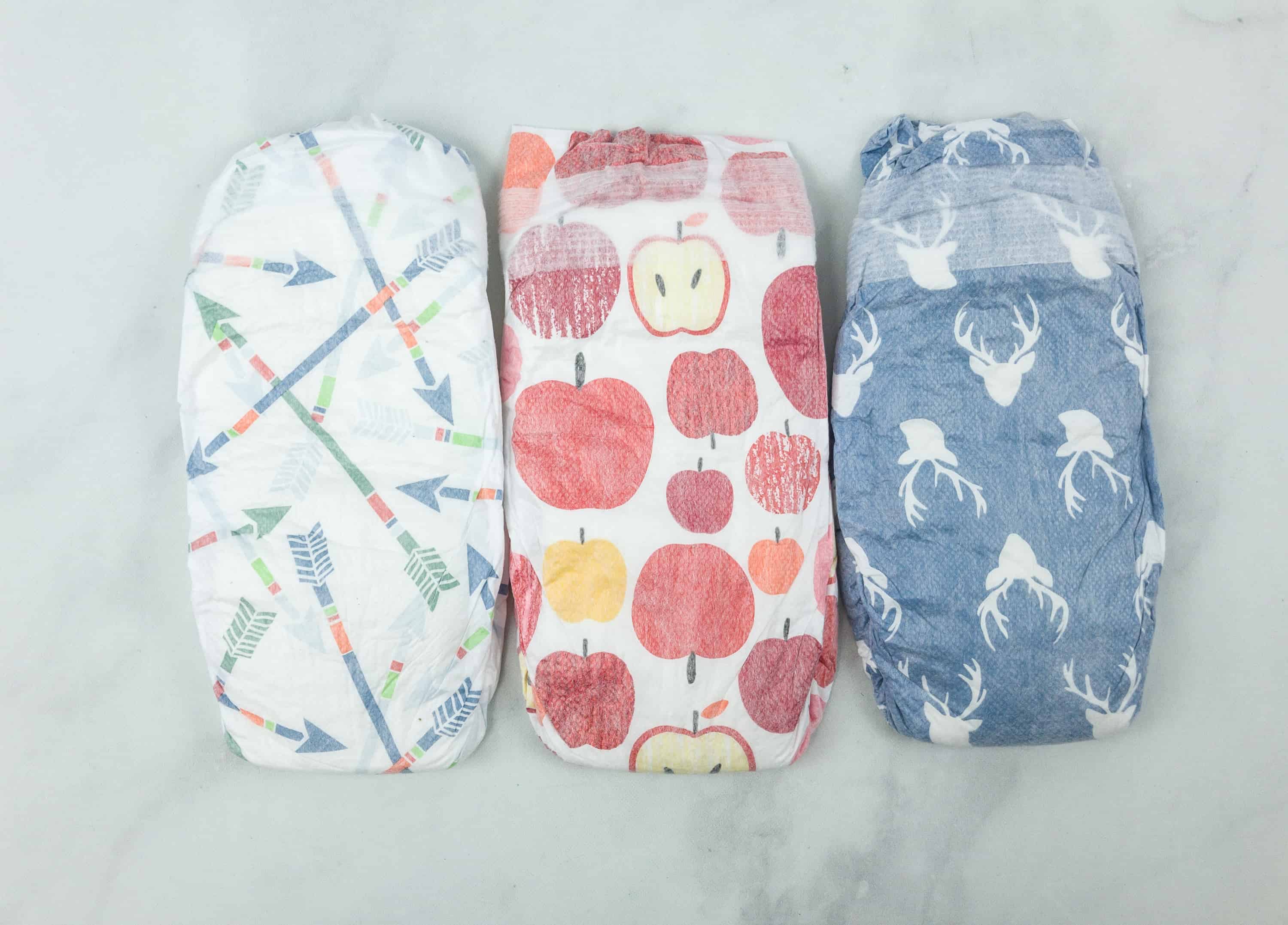 They are so colorful and fun to look at!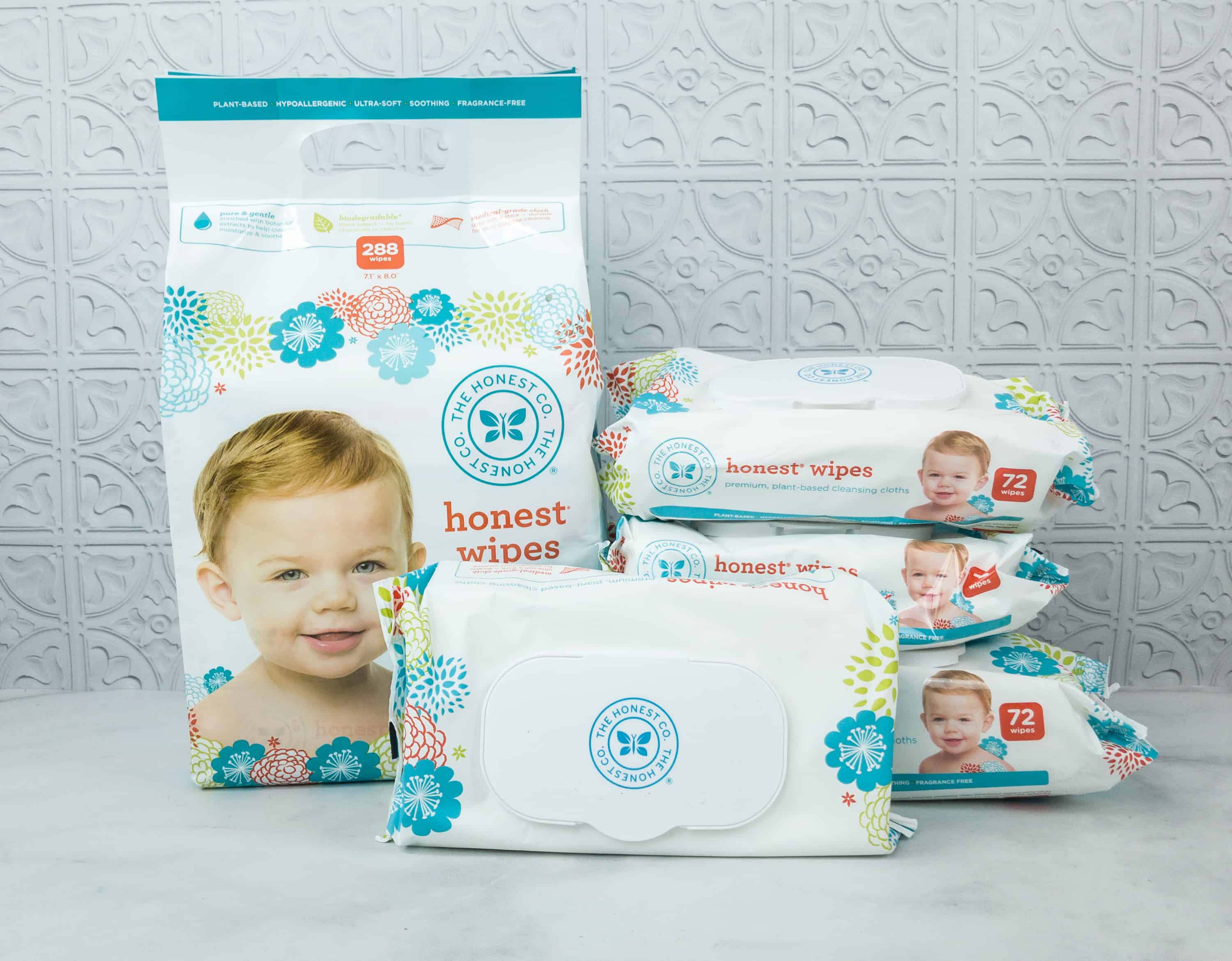 The Honest Co. Wipes ($19.80 + $18.95) Also included in our bundle are four packs of gentle wipes. These are ideal for cleaning my baby's skin and can also be conveniently used for other purposes, like wiping sticky counters and toys. Each pack is resealable (the click lock closure on these is LIFE!). The wipes are made with plant-based cloth, which is thick and durable. It also smells good since it's infused with a botanical blend of pomegranate, chamomile, cucumber, and masterwort leaf.
This picture shows the extra 4-pack of wipes I ordered – never enough!
The fabric softener was protectively packed in this brown cardboard – another add-on!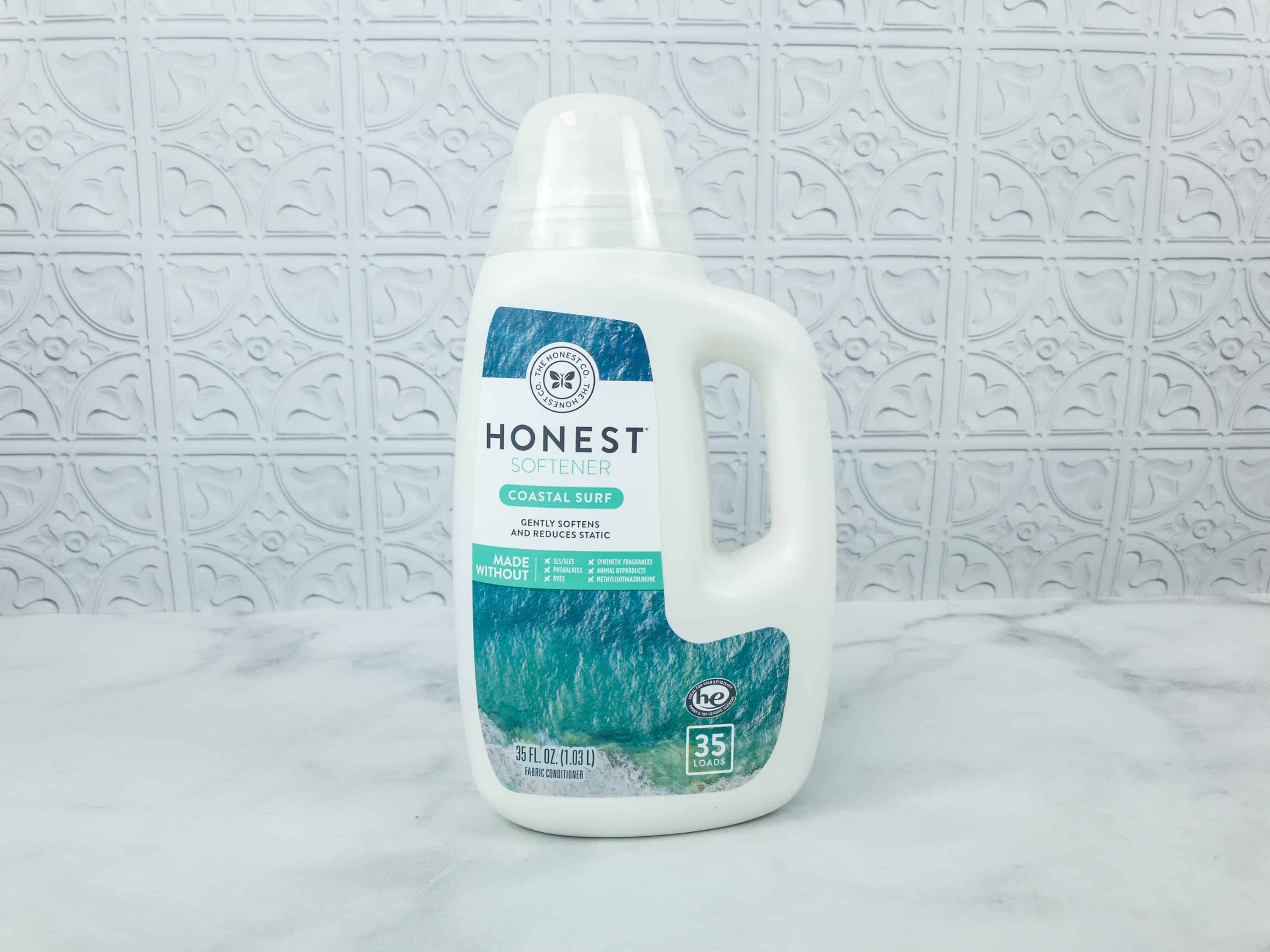 The Honest Co. Fabric Softener In Coastal Surf ($4.97) Since a baby's skin is sensitive, we need to be careful with the products that we are using especially when it comes to detergents. Honest Company made sure that their fabric softener is easy on a baby's sensitive skin – and for my big boys! They like the scent of this kind and this one is for their laundry. It's made with plant-derived ingredients, making clothes soft and fresh. The formula is also hypoallergenic and there are no animal byproducts present in it. The Coastal Surf scent is mild and refreshing.
We love Honest Company Diaper Bundle because everything in it is a safe alternative to common items we use for our babies. We'll never get tired of saying the diapers are the best because they're absorbent and eco-friendly. The baby wipes and the fabric softener are all made with safe ingredients too. Overall, this subscription provides a great value for money and makes it SO easy to keep our baby diapered with no fuss or thinking (except for picking out cute new prints!). They send such high-quality products for our baby, and for our whole family as well!
Have you tried this subscription? What did you think of the items in my bundle?
Visit Honest Company Diapers Bundle to subscribe or find out more!