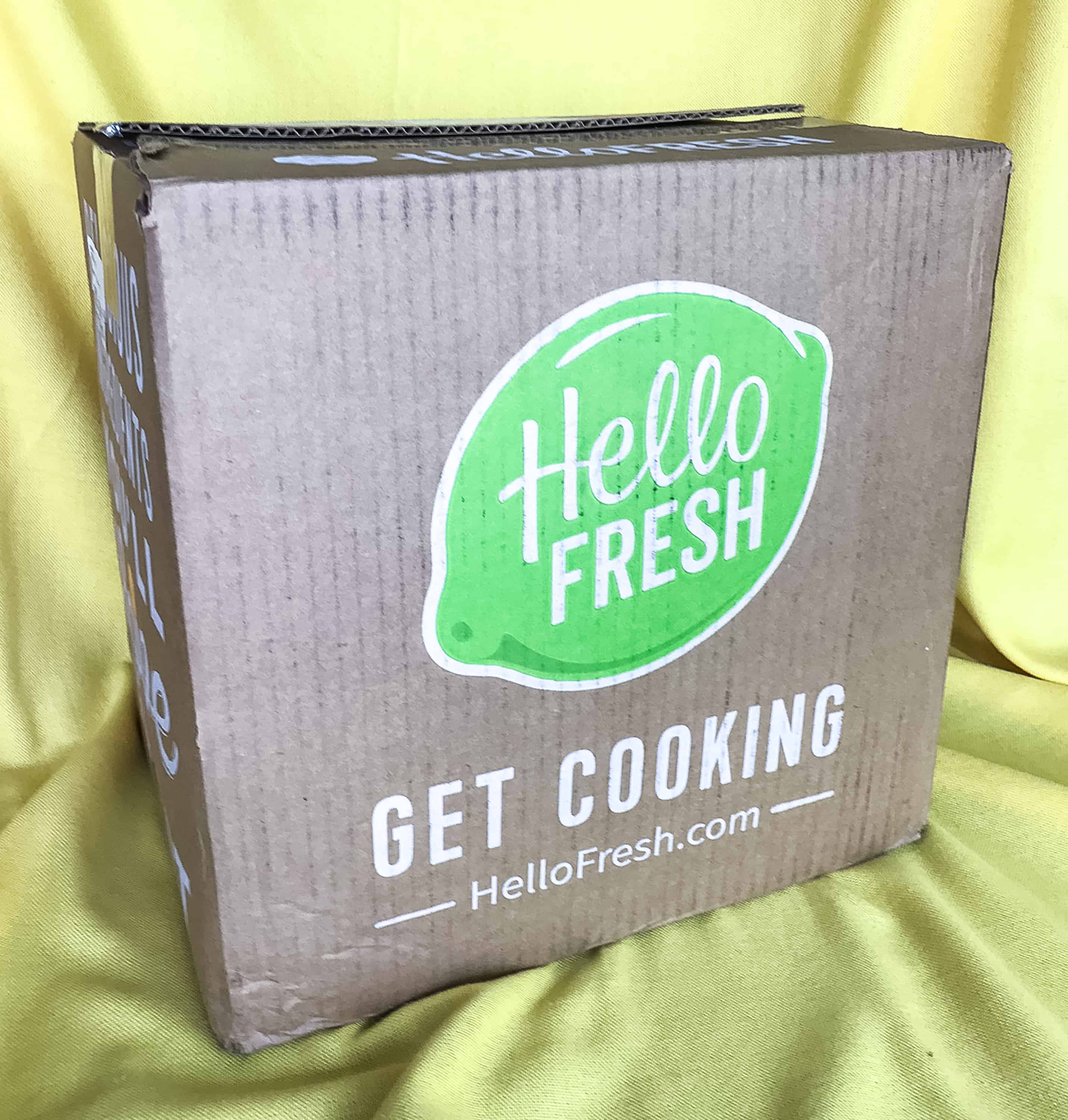 Hello Fresh is a meal kit subscription box with complete recipes and ingredients to make 3 meals every week, with each meal feeding either two or four people, depending on the plan you choose.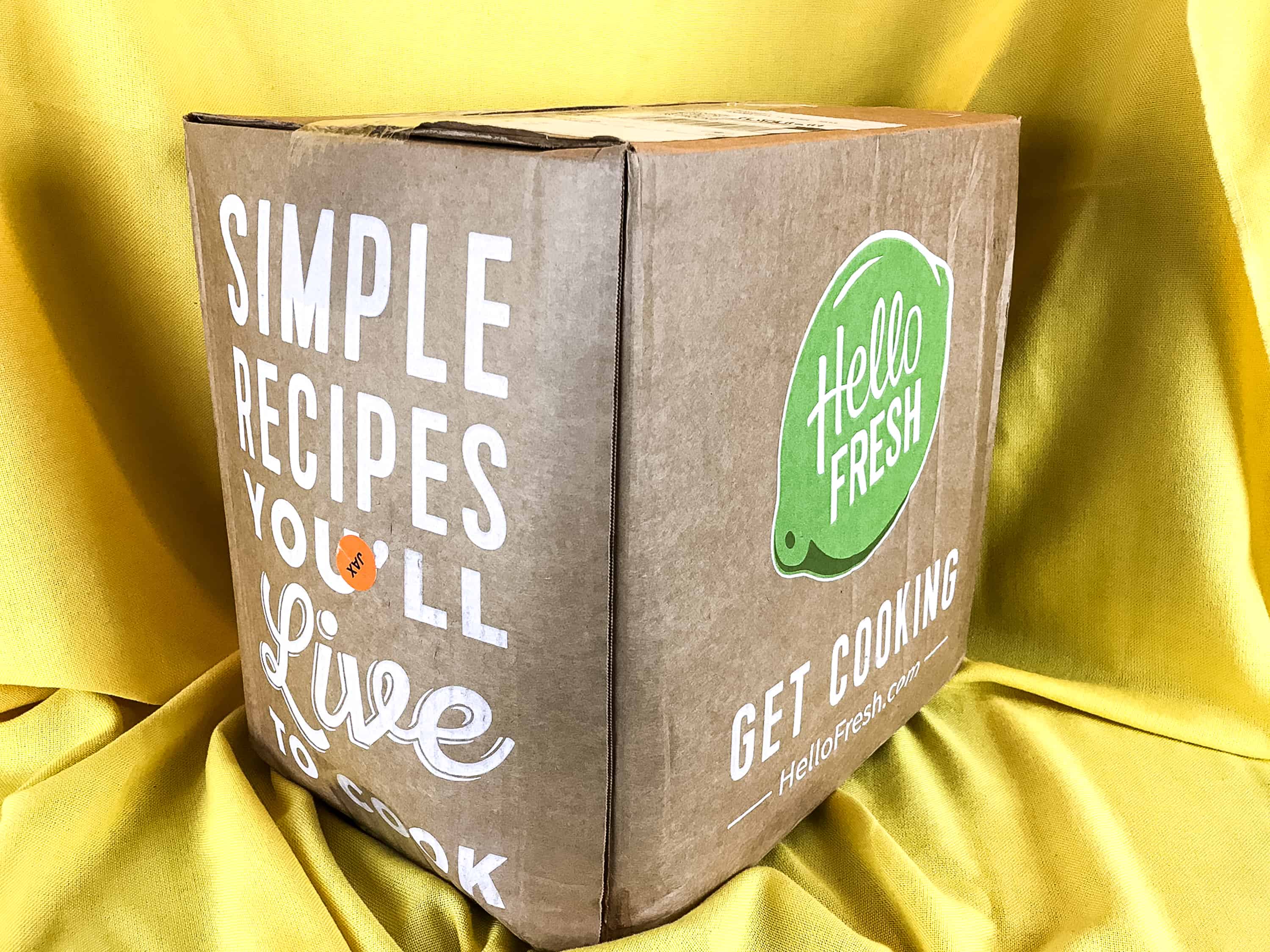 Though it is a subscription, you can pause your deliveries when needed – whether you are out of town, have other dinner plans, or just aren't in love with that week's selections. The standard subscription provides high-quality meats (free-range chicken, antibiotic meats, etc.) to use in the recipes.
This review covers the Vegetarian box! Though we do eat meat, we cook vegetarian three times a week. Thankfully, Hello Fresh has a vegetarian subscription for both casual and dedicated vegetarians.
Hello Fresh packs the food with reusable and/or recyclable ice packs. I take these out to my road with a sign, "free ice packs." They're normally gone in a few hours. The packing materials are also reusable/recyclable, I've taken the plastic coating off and used it for flower pot liners. And of course the cardboard boxes, I recycle. Thanks, Hello Fresh, for being environmentally friendly.
The bags used by Hello Fresh keep all the ingredients for the recipes in order, and they stack nicely in the fridge. Within each box, everything but the largest vegetables is separately packaged and is packed at the bottom. Condiments and canned goods are provided in high-end, commercial packaging. Hello Fresh usually provides spices in their own, pre-measured branded packaging.
Hello Fresh has great instructions, and they are easy to follow even if you are an inexperienced cook. Each recipe includes several pictures so you maintain a sense of how the dish should look as you go along.
There are even some kitchen tips included in the information card.
We took our box camping!!!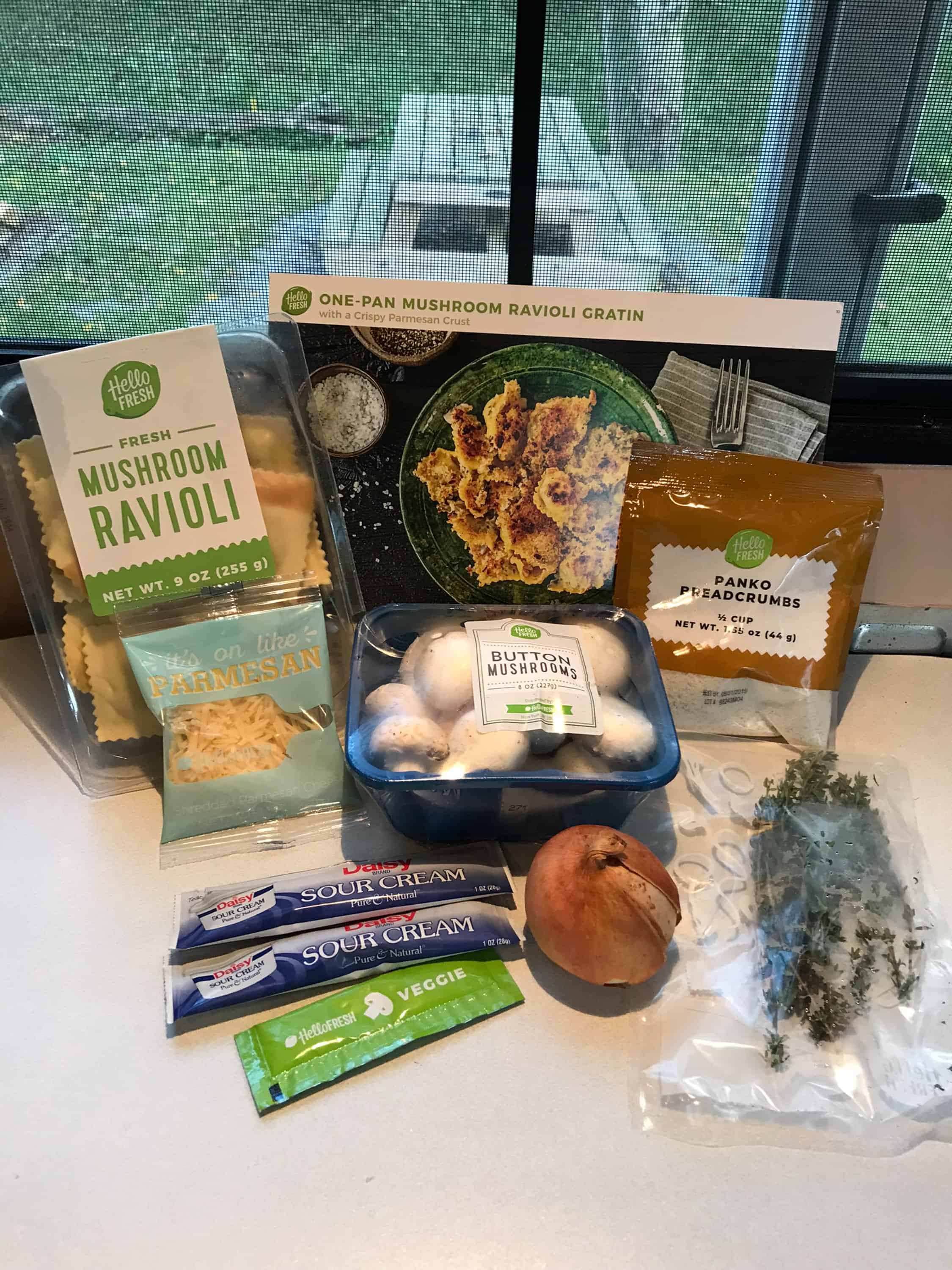 One-Pan Mushroom Ravioli Gratin with a Crispy Parmesan Crust – 30 minutes, Level 1, 510 calories per serving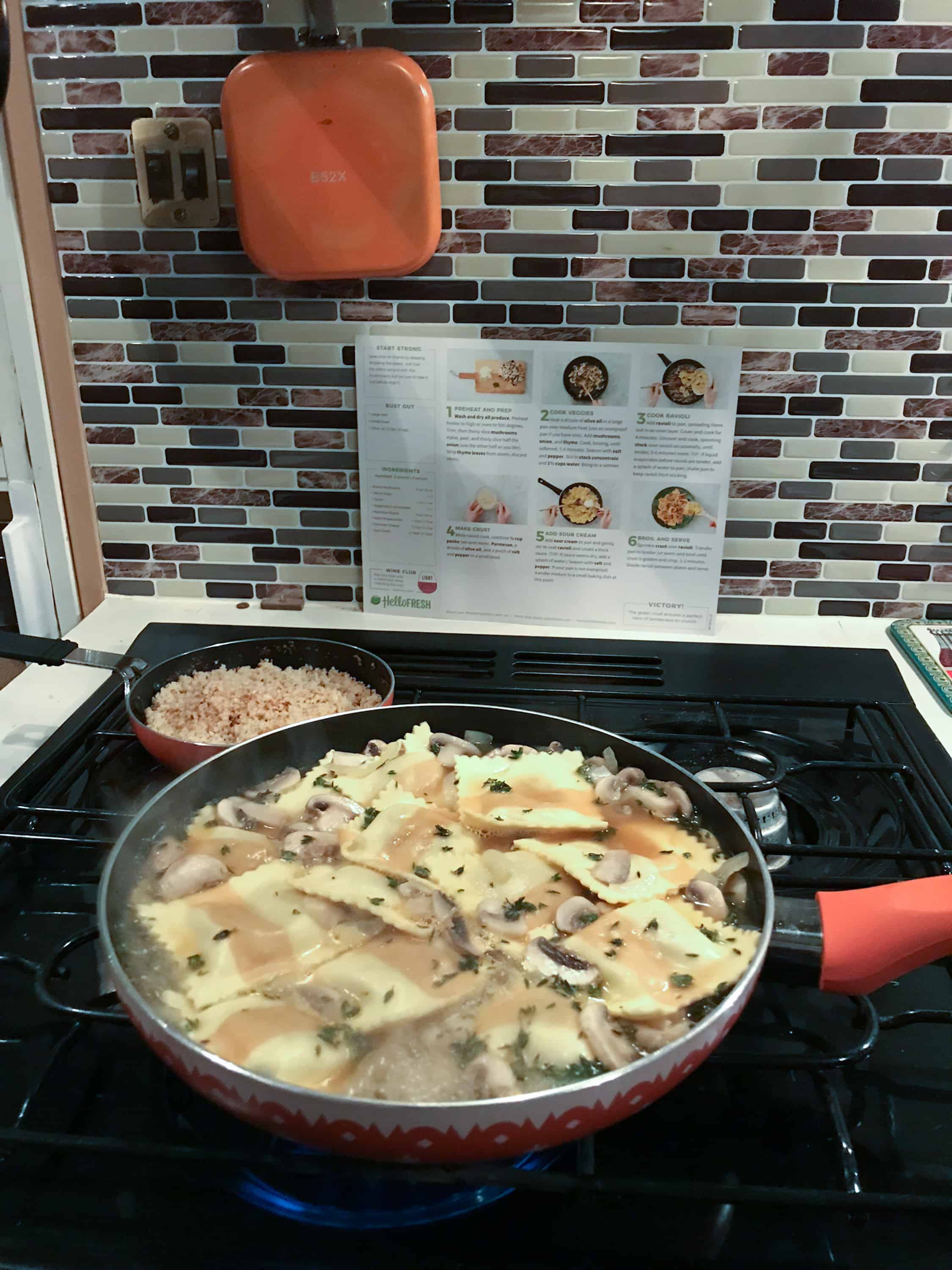 Hello Fresh meals are so very versatile. My husband and I are RVing, traveling from Florida to Vermont and back in 8 days for a wedding. Now it just never fails, I always forget something and rather than run to the store you substitute if possible. I forgot to bring olive oil so I used butter which just added to the taste of this meal. And I didn't want to heat up the oven to broil the crust so how do you brown panko? Put a little butter in a small pan, add panko and saute. Perfect!

My husband loves mushrooms and he loves pasta which means this was a favorite meal. Only 8 ingredients for this simple feast that packs a lot of flavor.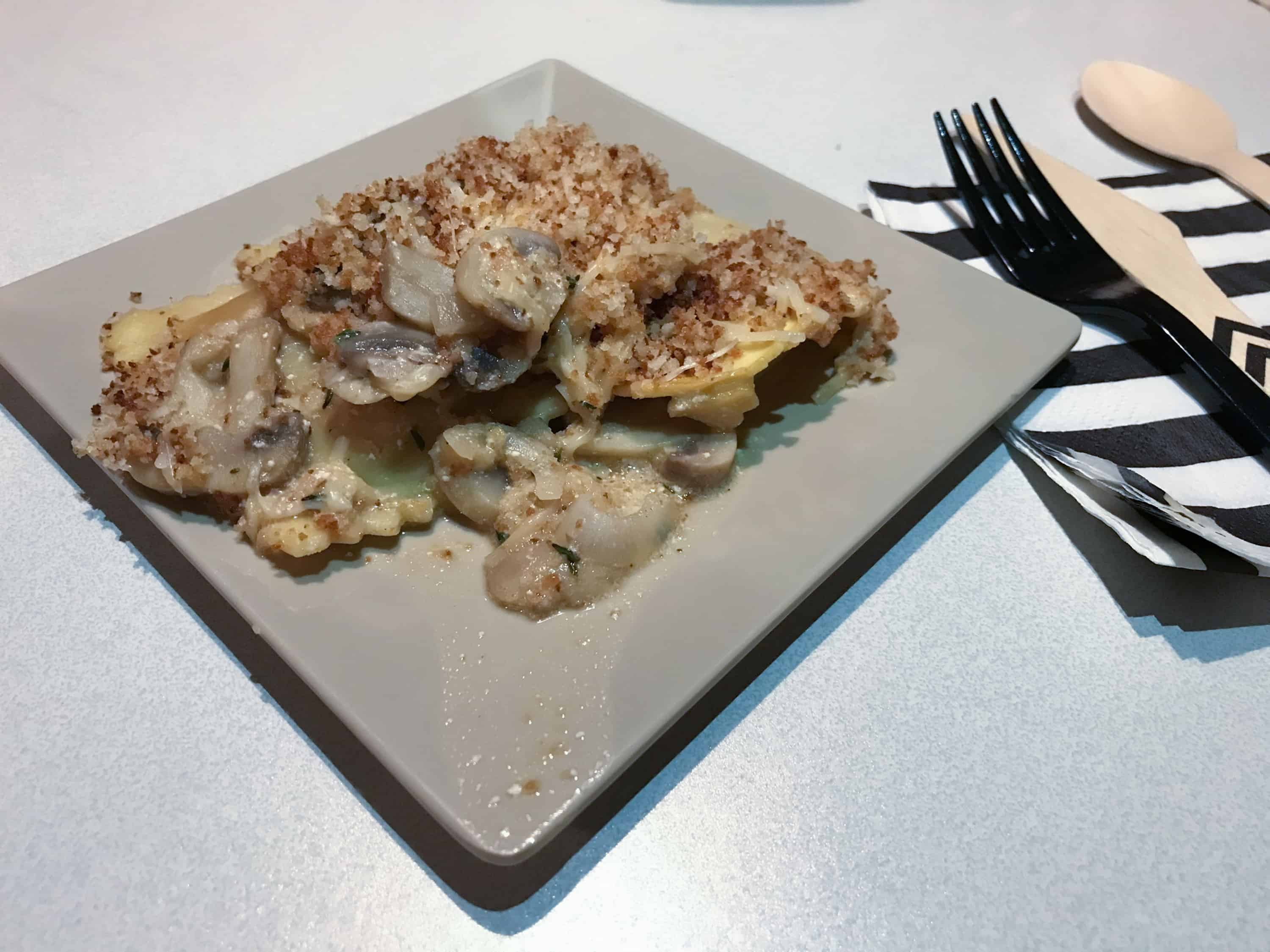 You could cook this in a gourmet kitchen, in an RV or at a campfire, wherever you cook it; it will be scrumptious.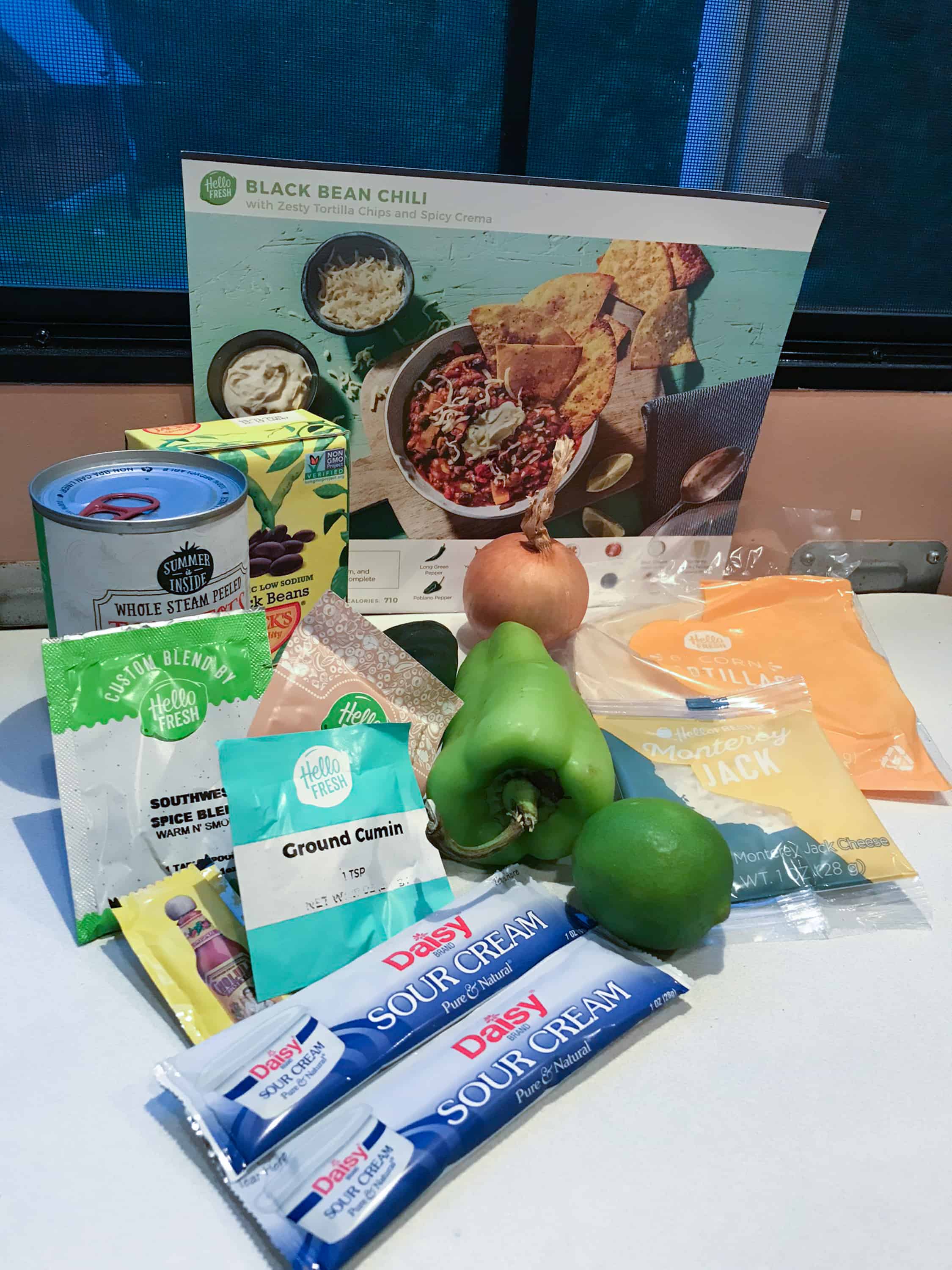 Black Bean Chili with Zesty Tortilla Chips and Spicy Crema – 35 minutes, Level 1, 710 calories per serving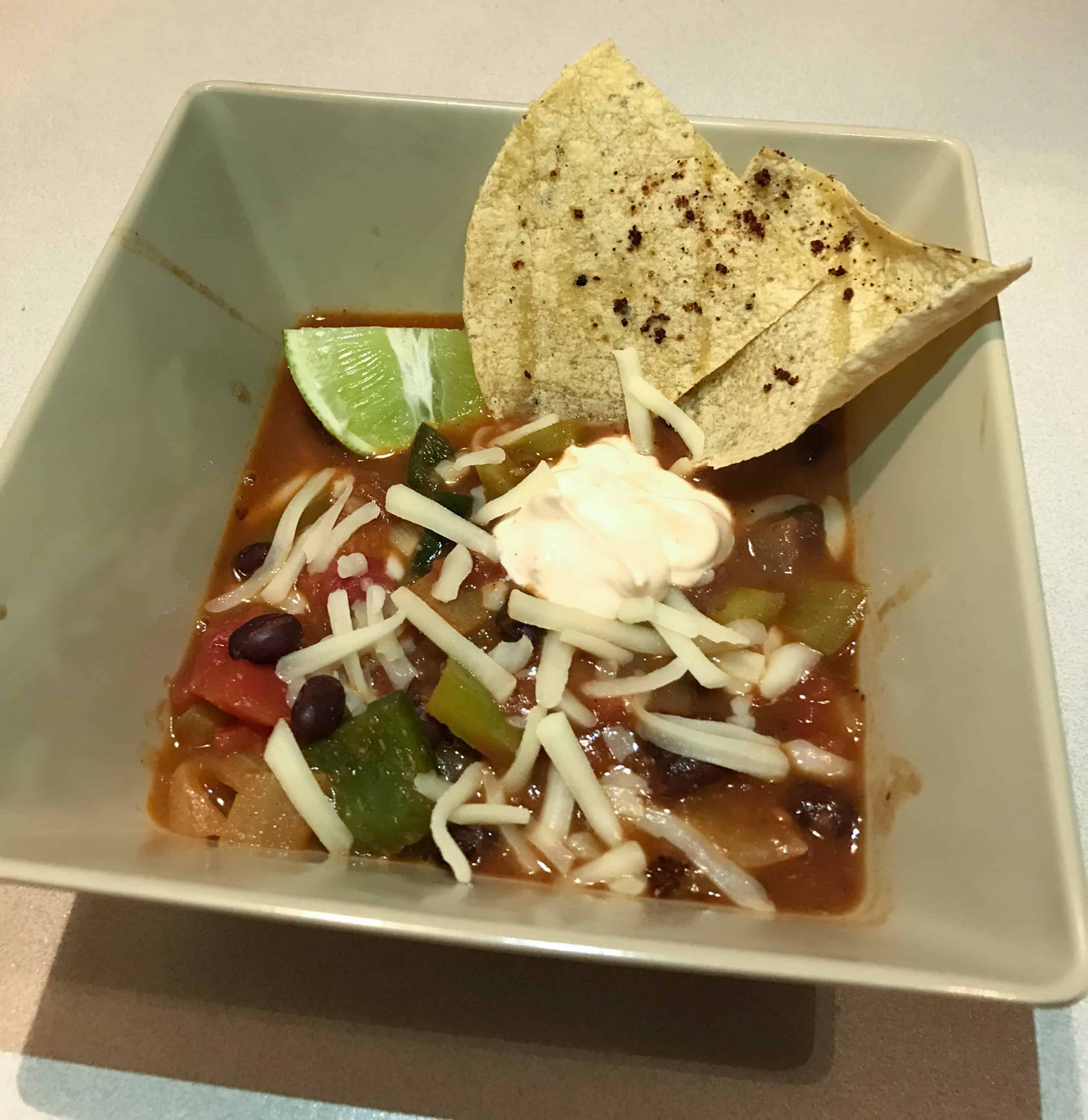 What a filling and warming meal this was for a cool day!  This Florida gal is RVing in Vermont and the temperature for me is bone chilling. I was so happy with this selection for a fall meal. Hello Fresh meals are so versatile you can cook them while camping. I could have made this chili over a campfire.
We enjoyed the bold flavors of the two kinds of peppers along with the black beans.  This chili had so much flavor.  Added to that were the tortilla chips, nice complement of textures.
Herby Asparagus and Tomato Bake with Israeli Couscous, Thyme, and Feta – 30 minutes, Level 1, 412 calories per serving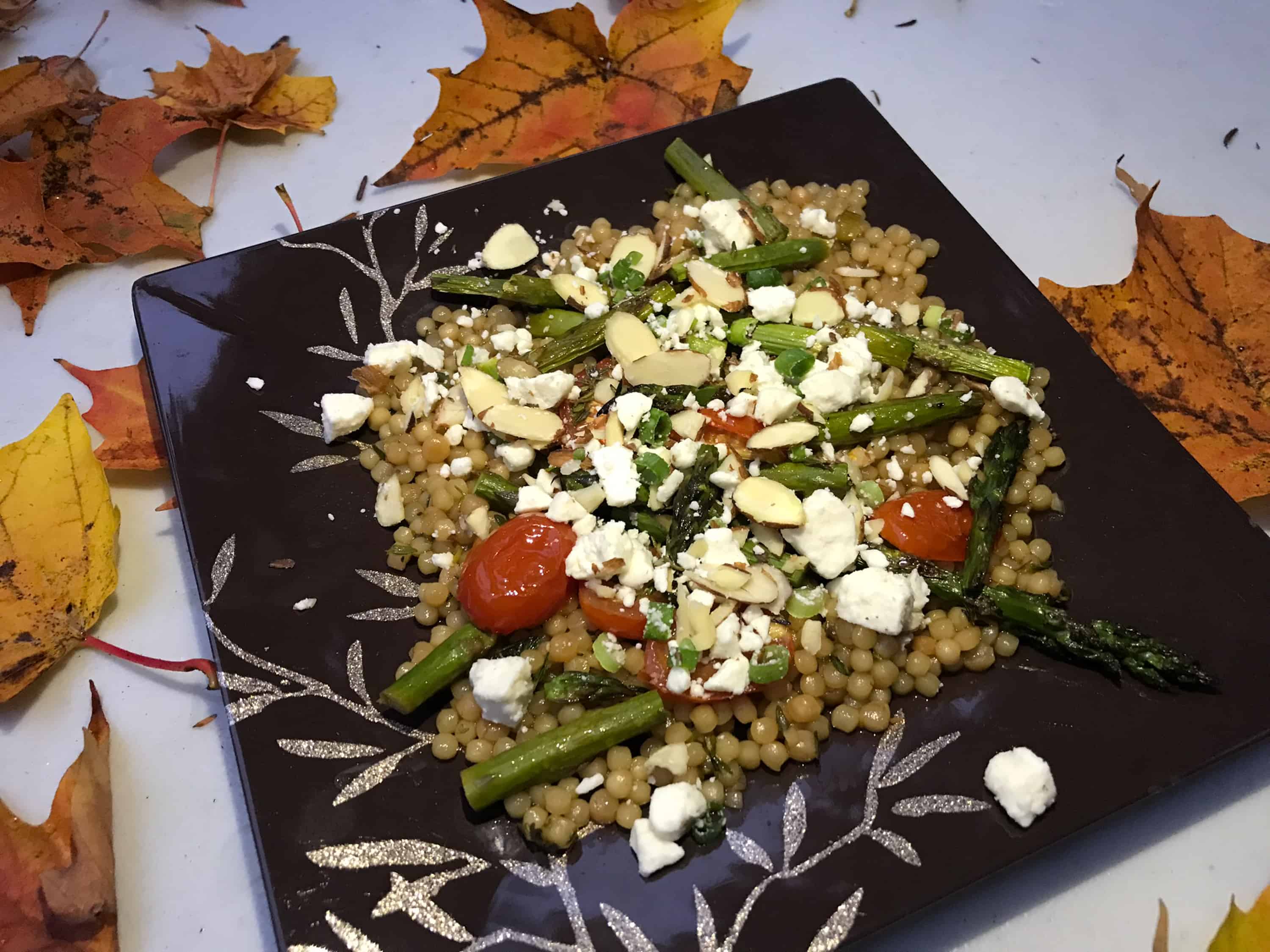 It's another easy to prepare dish! After you've sliced the ingredients like the garlic, asparagus, tomatoes, and half of the thyme, just drizzle them with olive oil and put some salt and pepper. Toss halfway through cooking!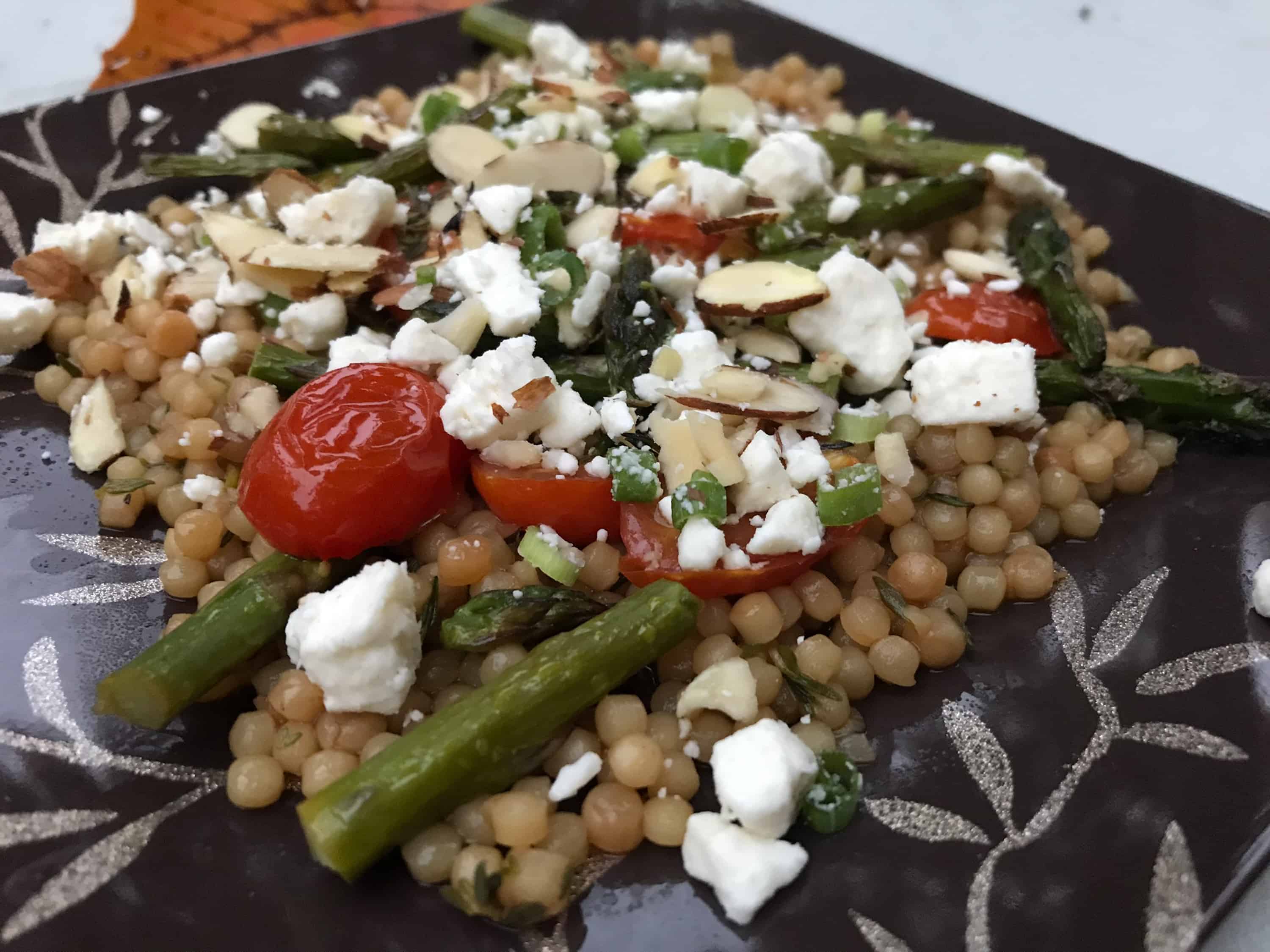 The tomatoes were burst and the asparagus were tender! I love them, as well as the couscous which we fluffed with fork and seasoned with salt and pepper. The almonds, feta, and scallion greens made such great toppings.
Thanks Hello Fresh for another great week of meals!
What can you say about the vegetarian recipes in our box?