The Special Edition Classic GeekGear box is a bimonthly premium geek and pop culture subscription filled with licensed and exclusive premium merchandise ranging from some of the most iconic brands in the world. It has a promised value of over £90+ per box.
This isn't a limited edition box – it's a regular subscription! This box is £44.99 every other month plus shipping – about $69 to ship to the US. Every Special Edition promises an exclusive shirt, an exclusive sweatshirt or hoodie, an exclusive Displate, and 3 or more other premium products.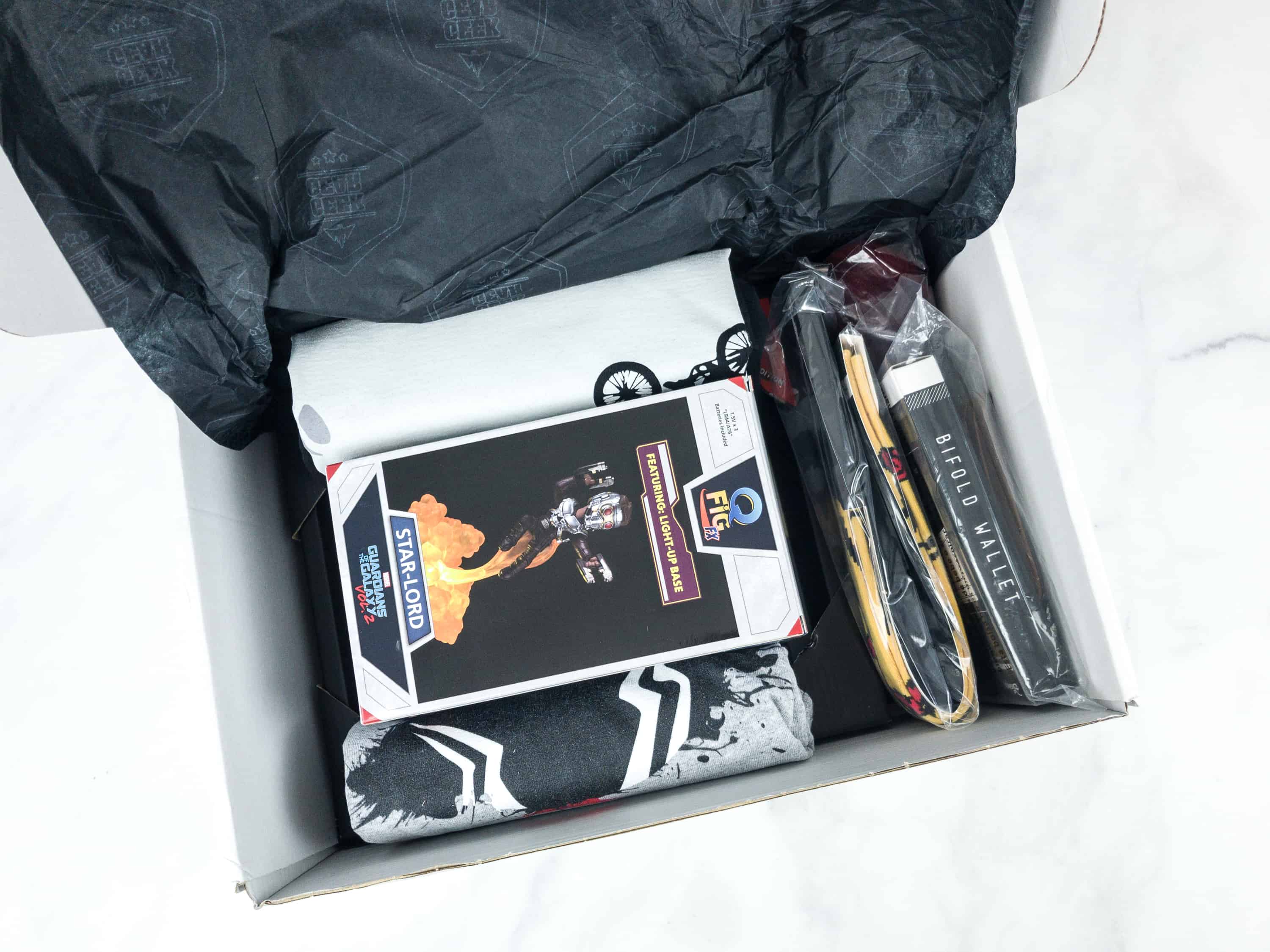 Everything is wrapped in a black tissue paper with the Geek Gear logo.
DEAL:  Save 10% on your first month! Use coupon code SPECIAL15.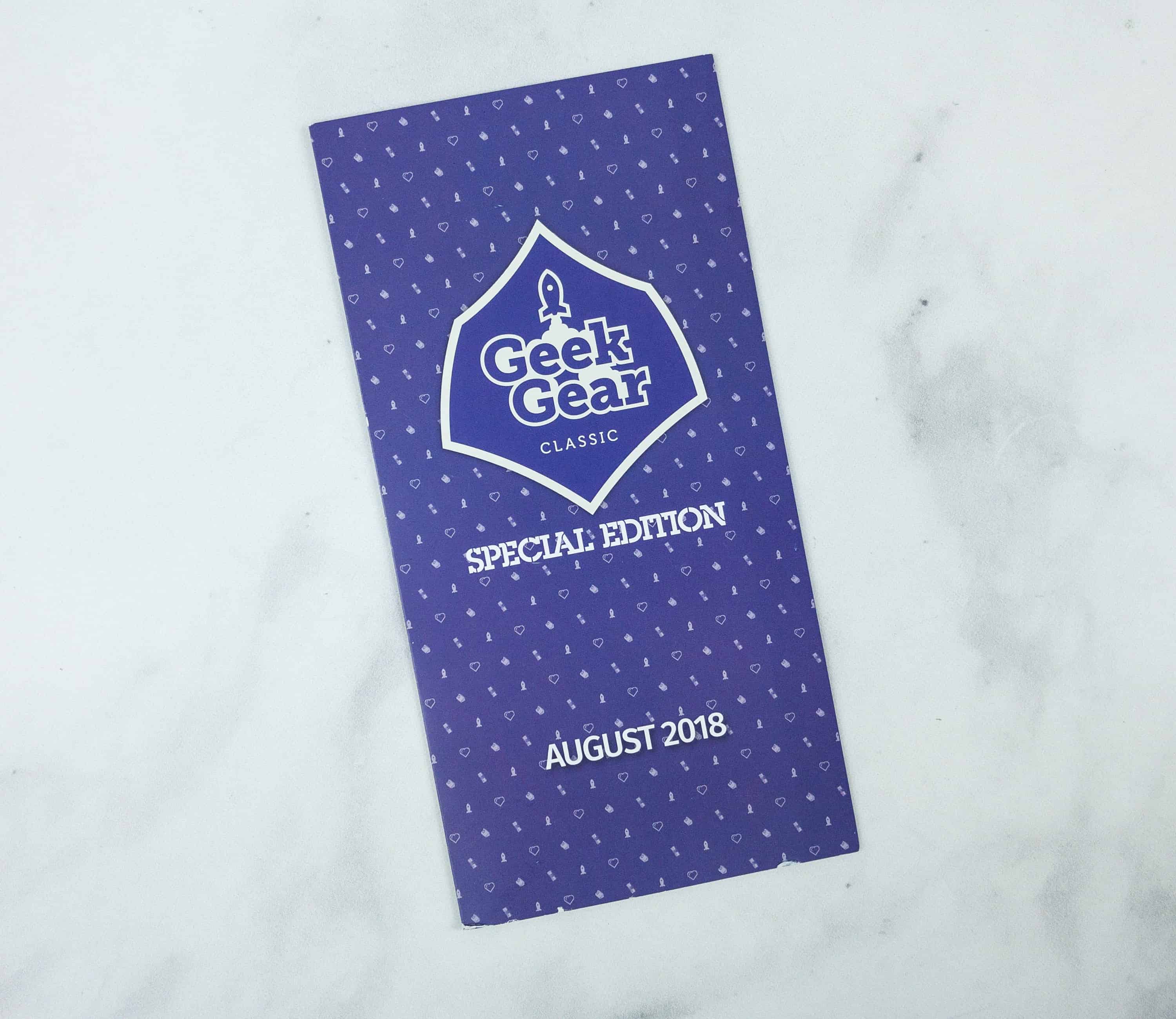 A tri-fold pamphlet is included, which gives more information about this month's box contents.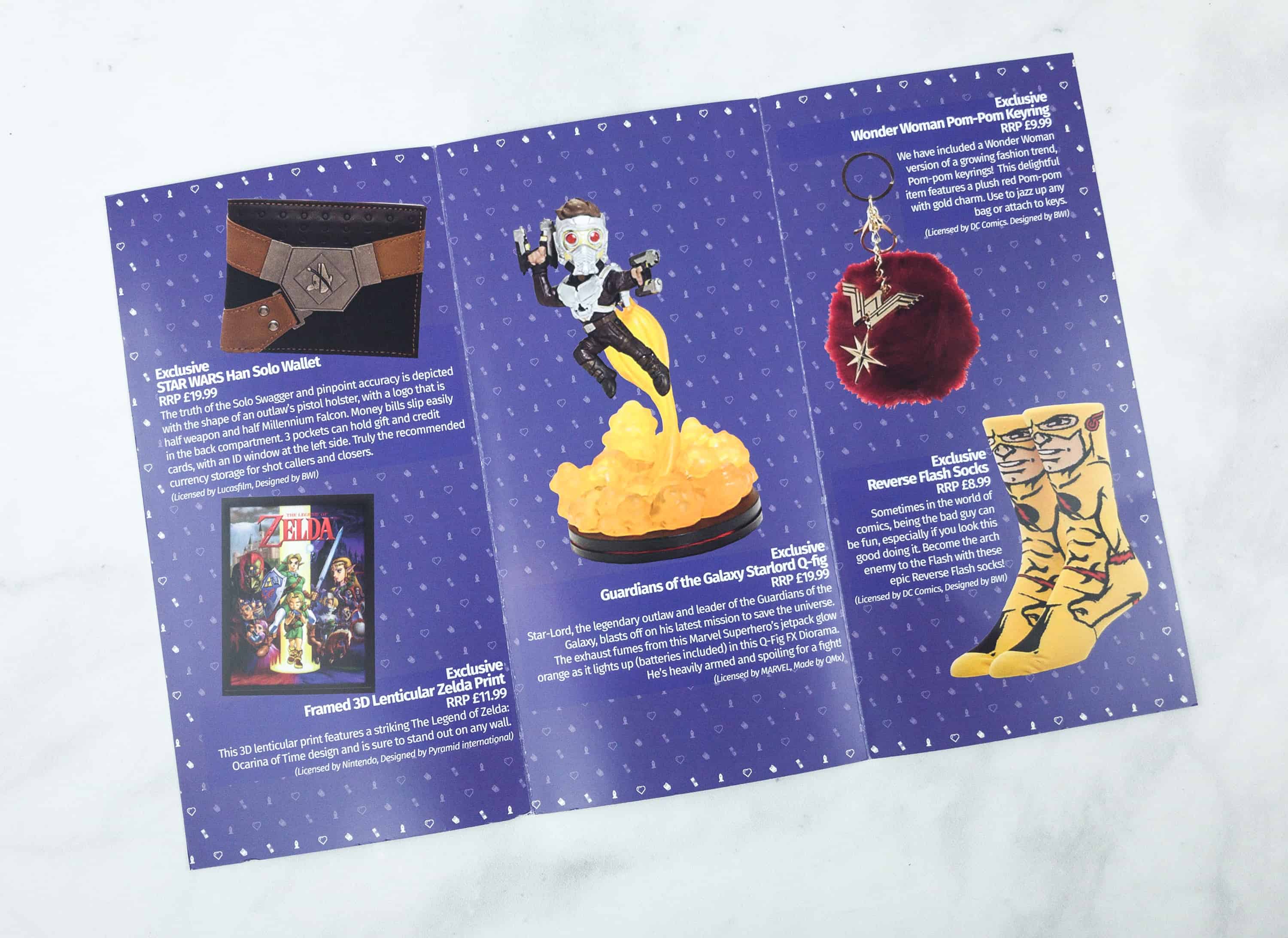 It gives you a full list of all the items in your box.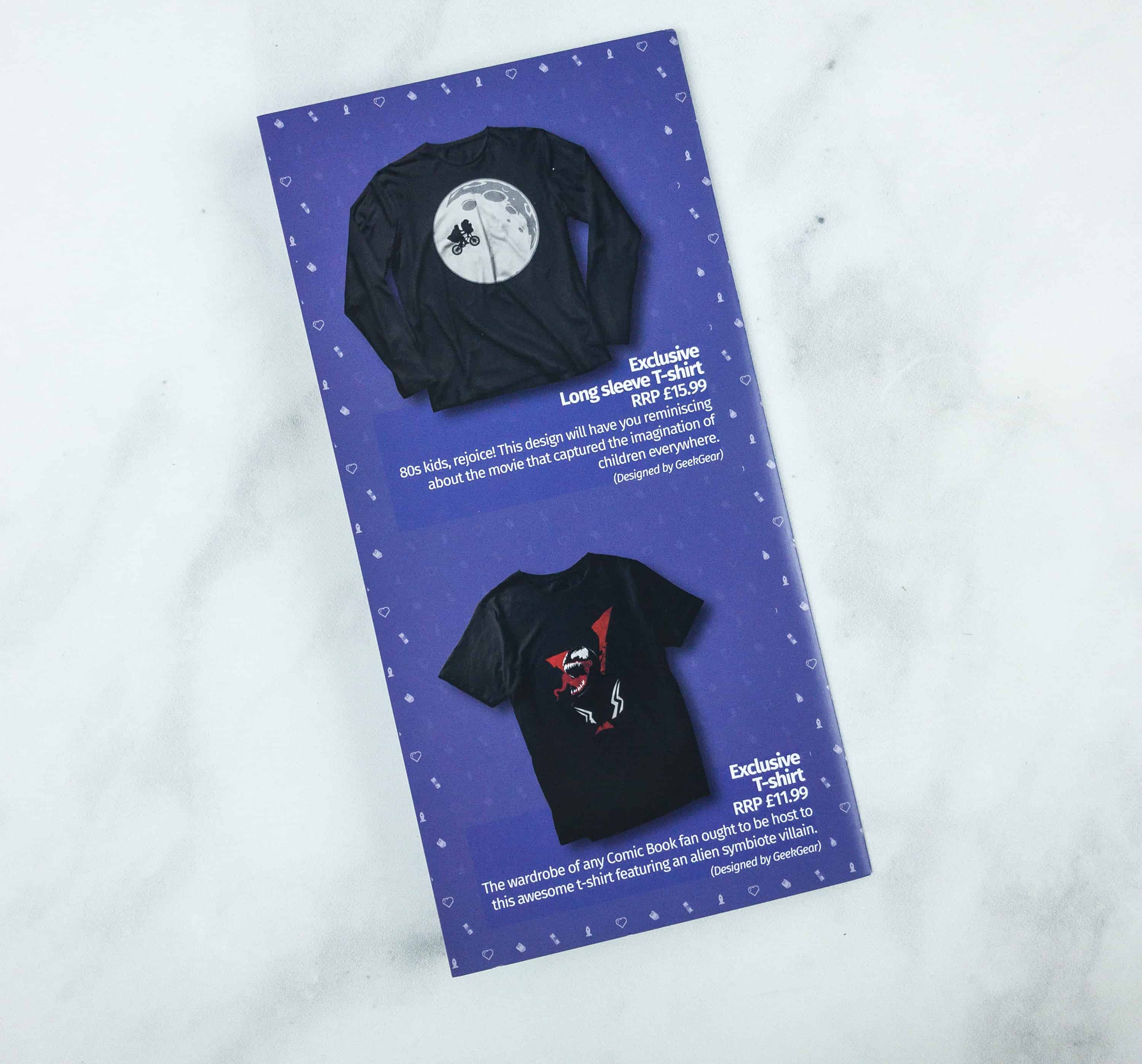 One side of the pamphlet shows some wearables that we got for this month.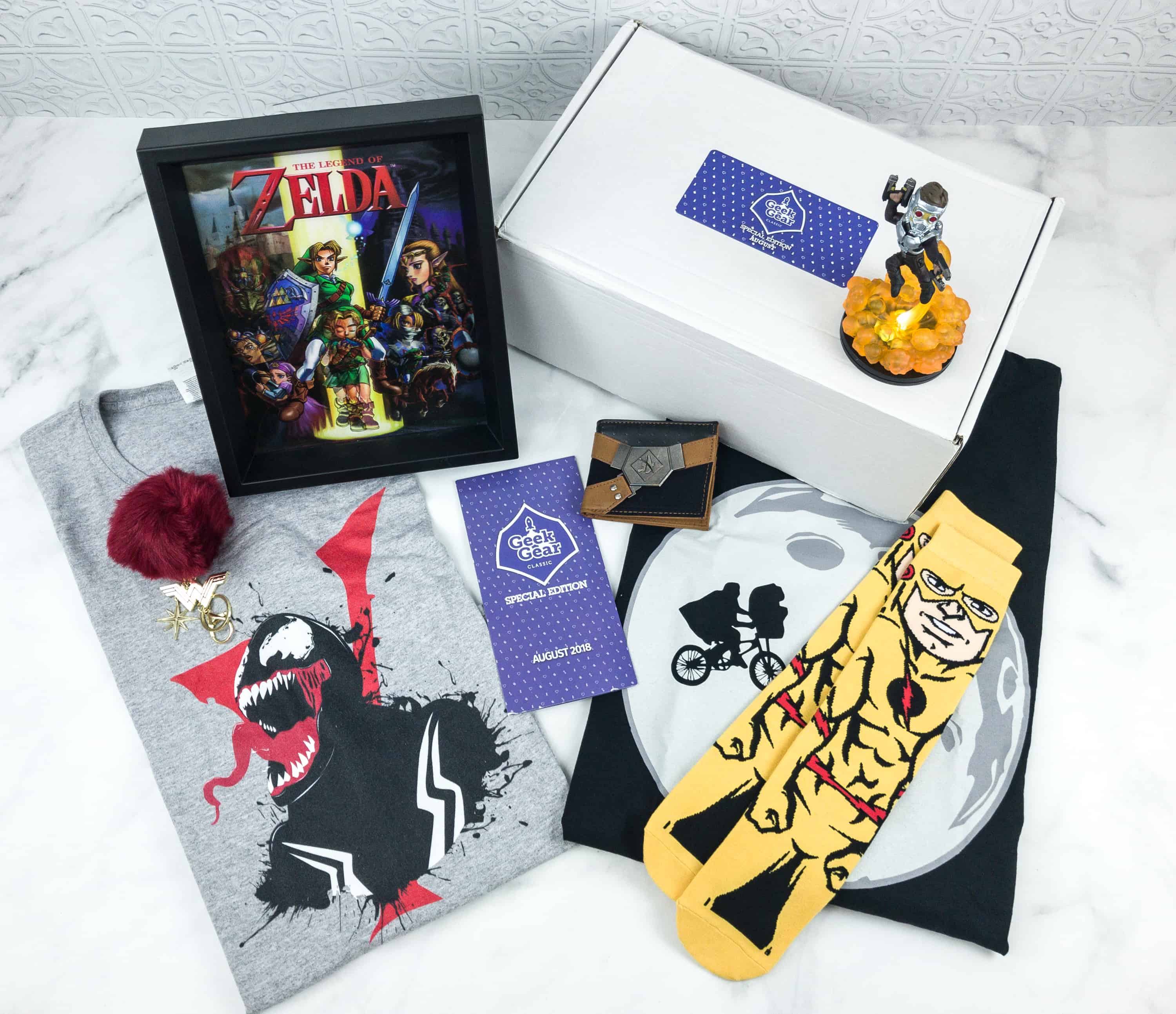 Everything in my box!
Note that the prices in this review are converted to USD from the prices in the card.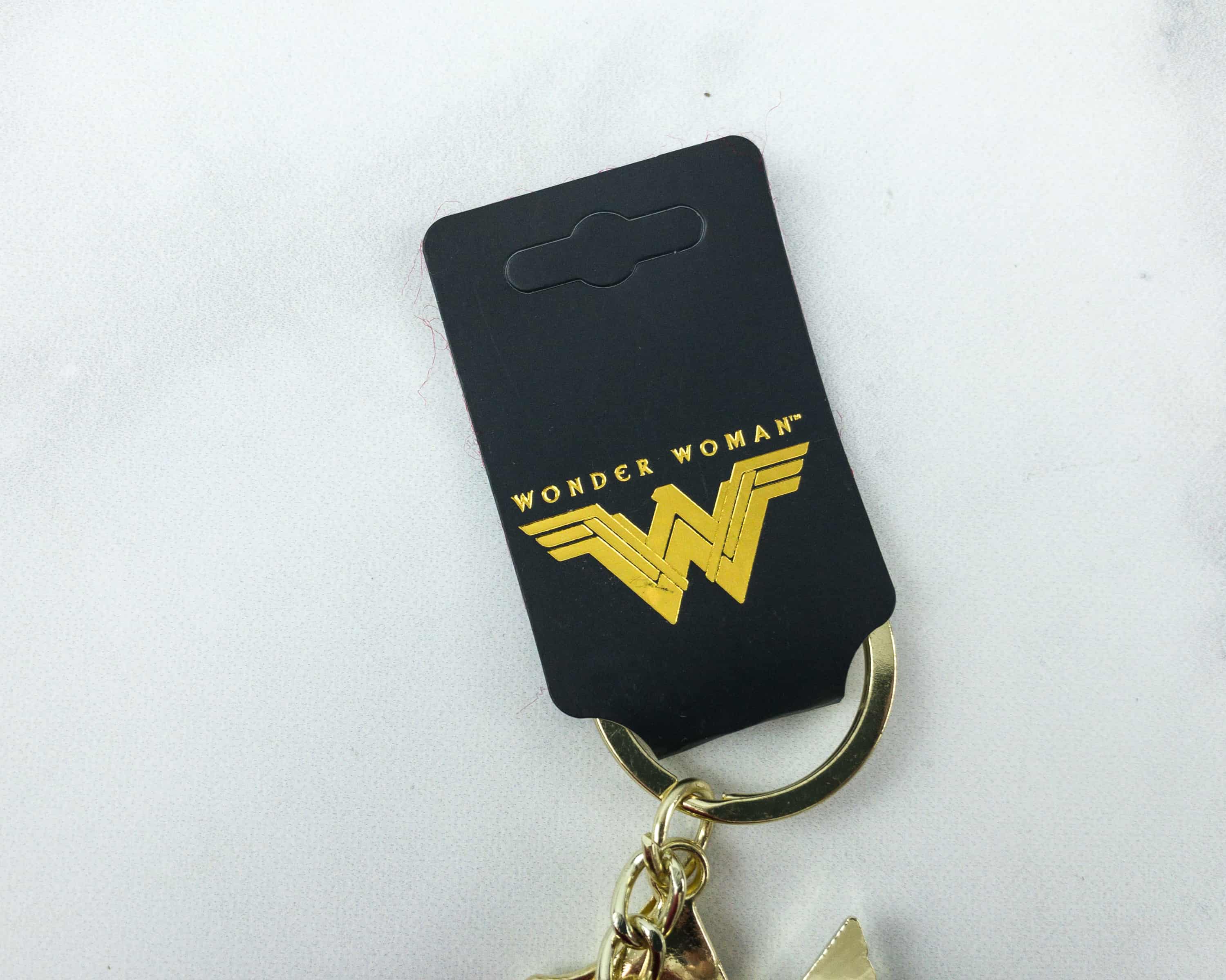 Wonder Woman Pom Pom Key Ring ($13.11) Tough and chic? Definitely, that's our superheroine, Wonder Woman!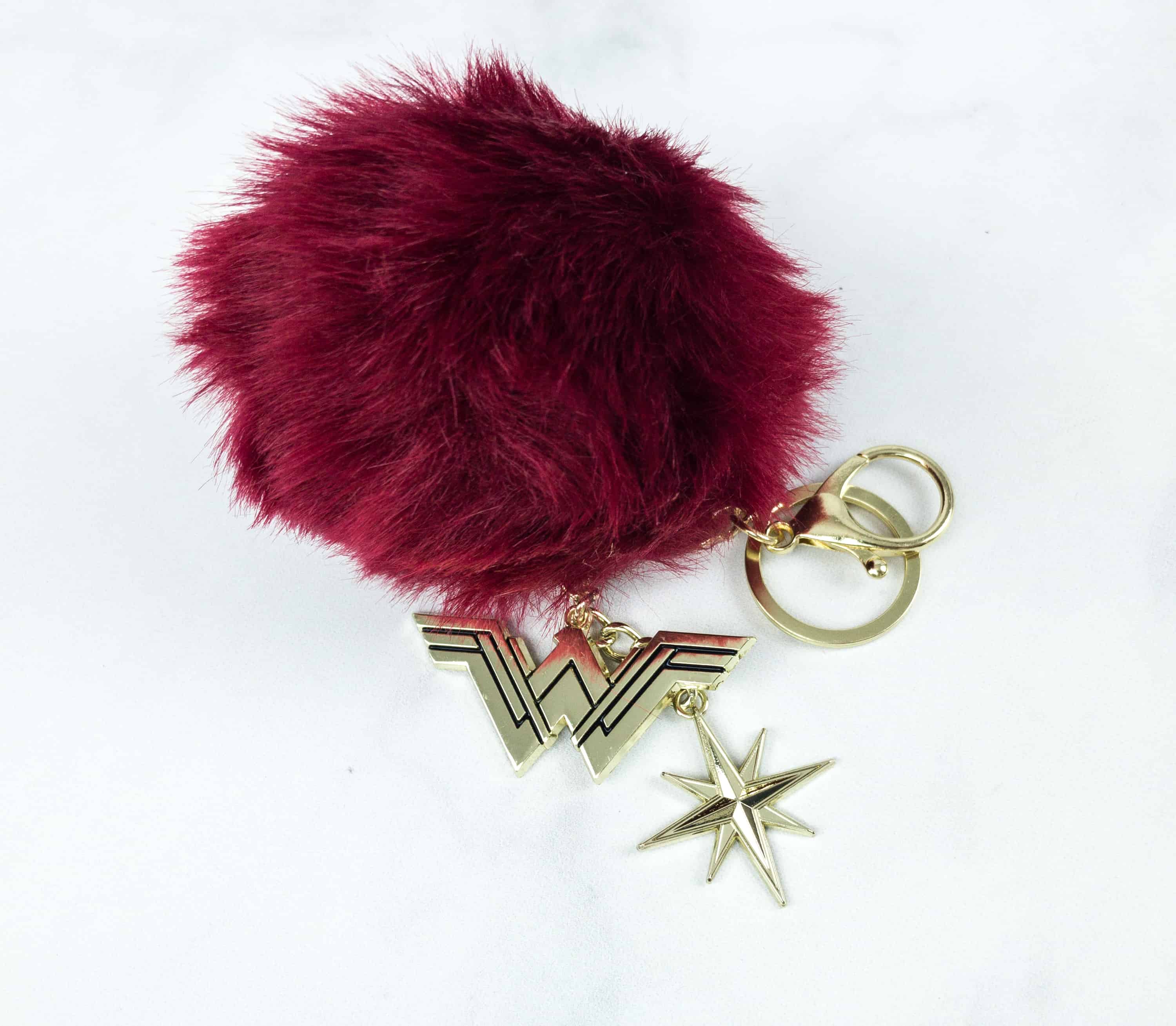 This keyring is a nod to the growing fashion trend of pom-pom items, and don't you agree that the plush red fluffy dangle looks good with the gold Wonder Woman logo charm? It's gorgeous and I can't wait to use it!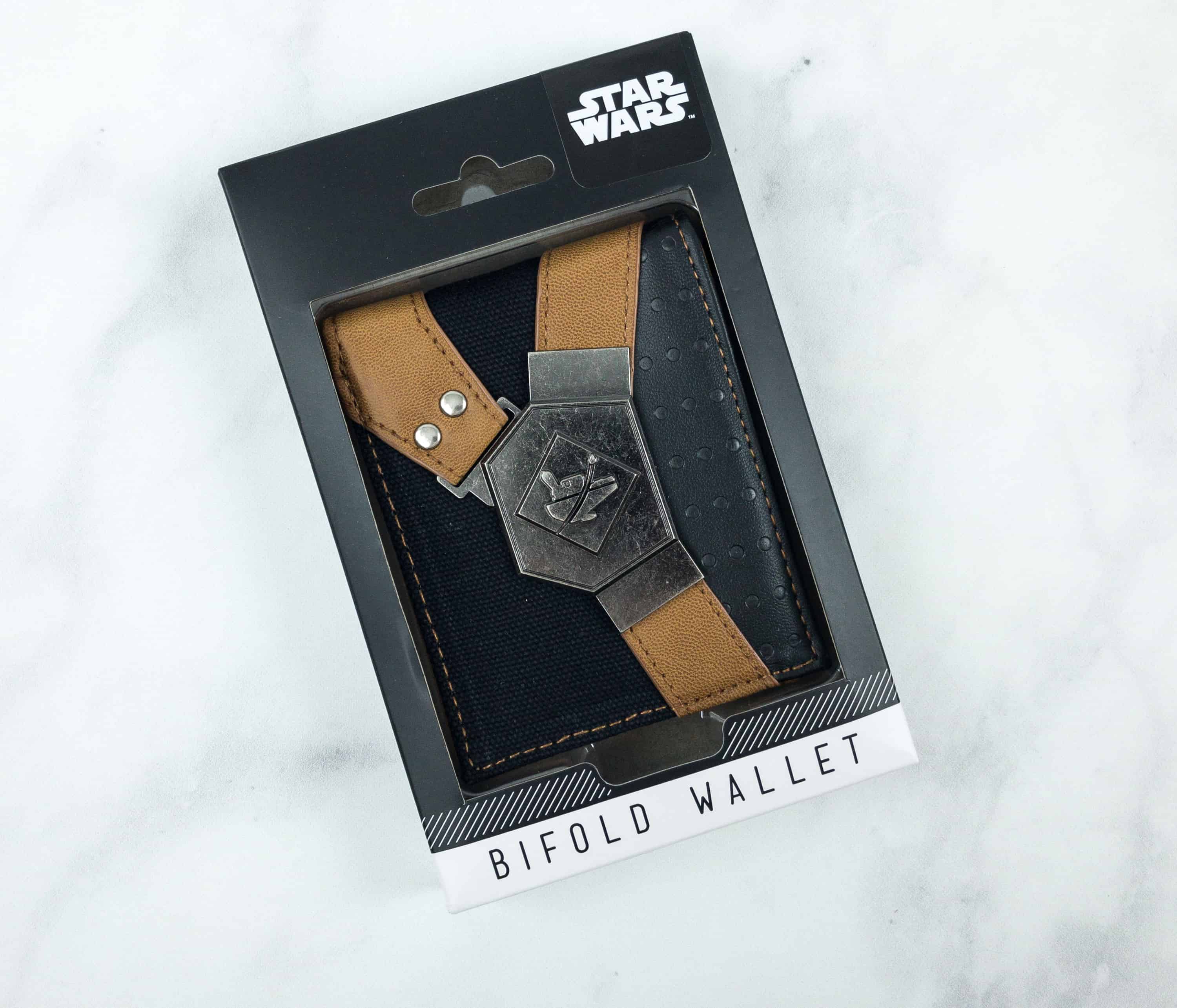 Star Wars Han Solo Wallet ($26.23) Han Solo may be a smuggler and a scoundrel, but he's still heroic… And we got this bifold wallet in his honor!
This may look small, but there is really a lot of storage compartment inside!
It was shaped out of the outlaw's pistol holder.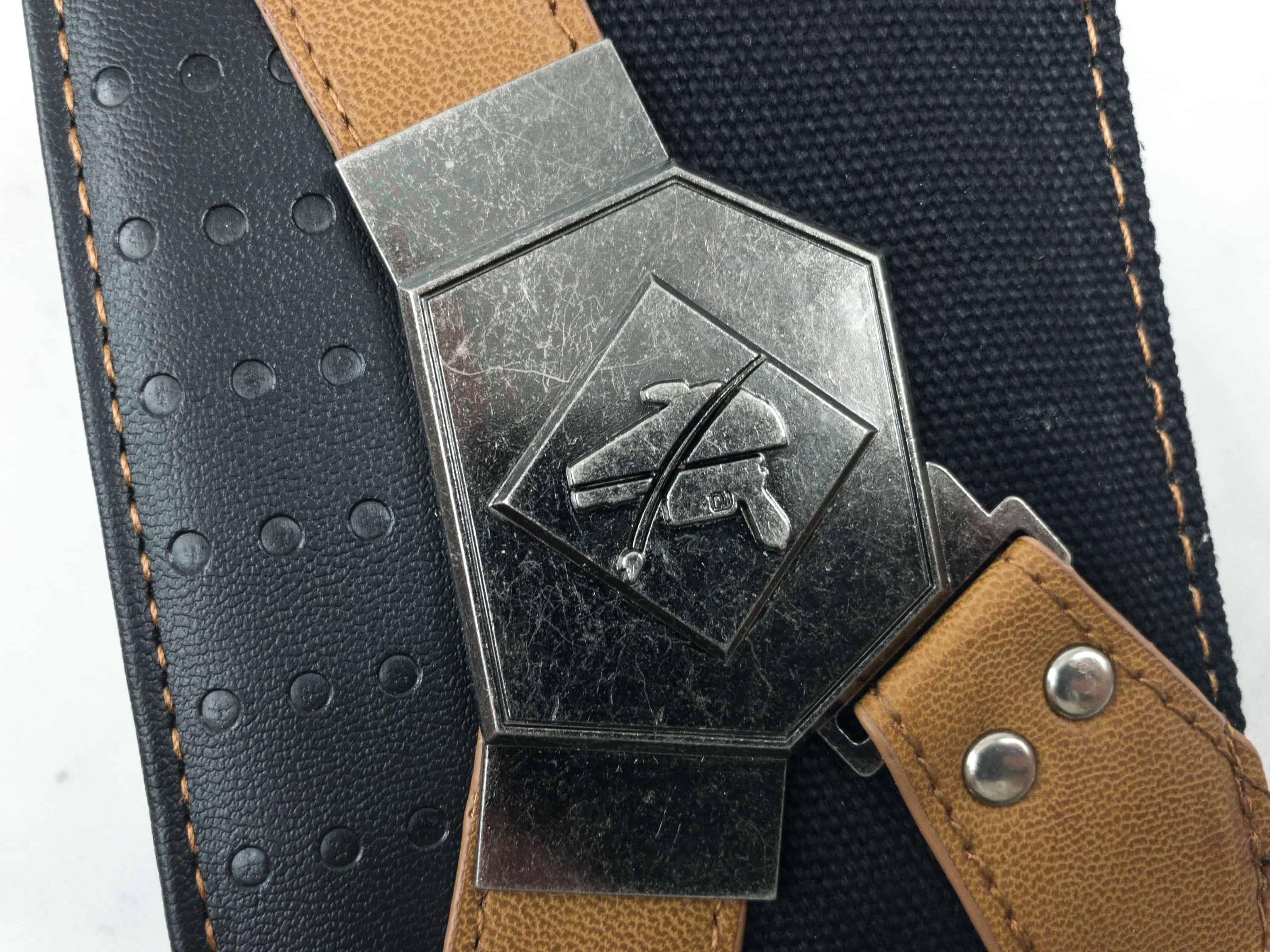 It also features a dual designed logo: half has the weapon engraved on it, while the other half has the Millenium Falcon.
This would fit most back pockets!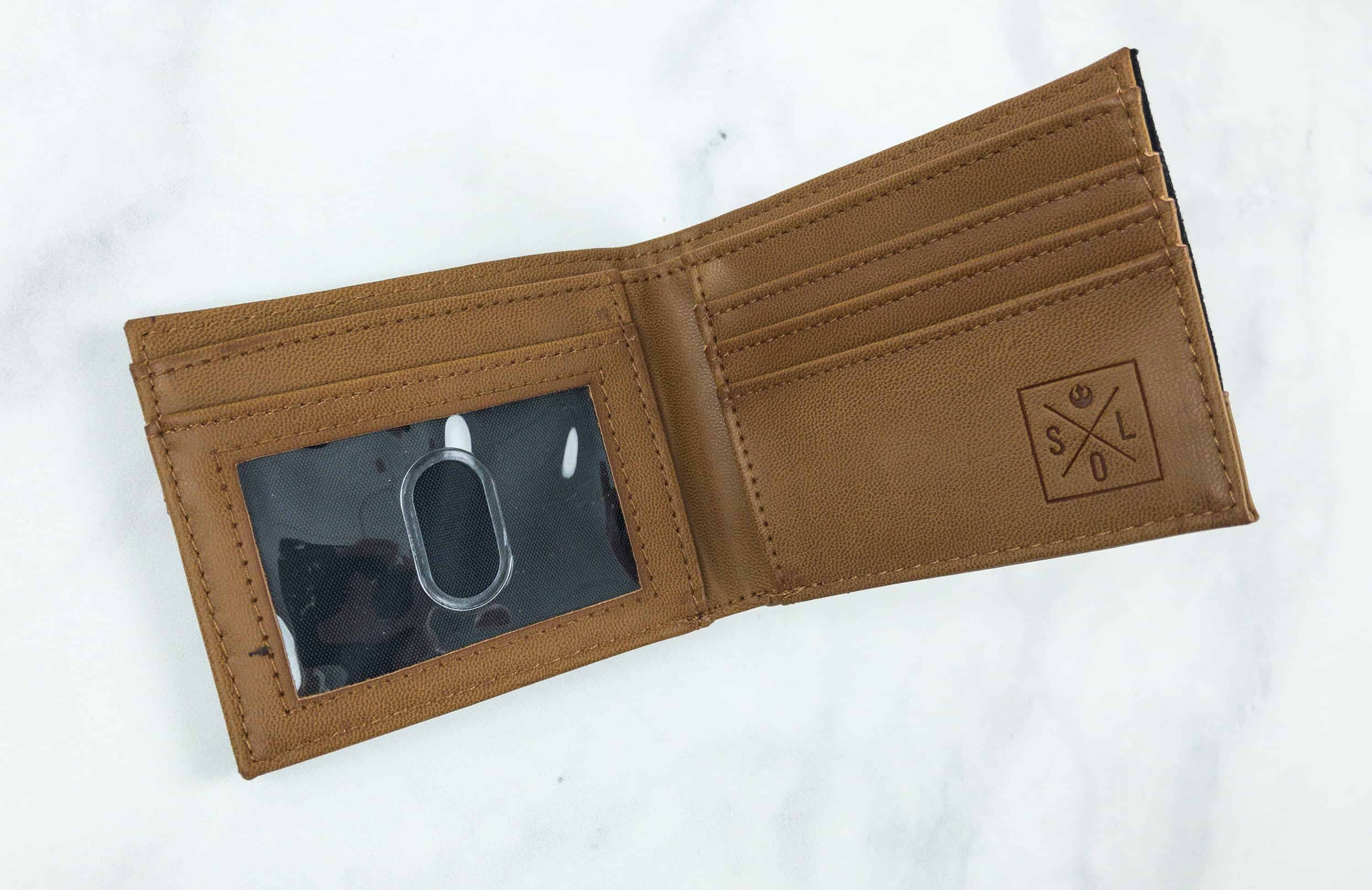 It has 3 pockets that can hold credit and gift cards, while an ID window is situated on the left side. Also, bills can be easily slipped into the back compartment.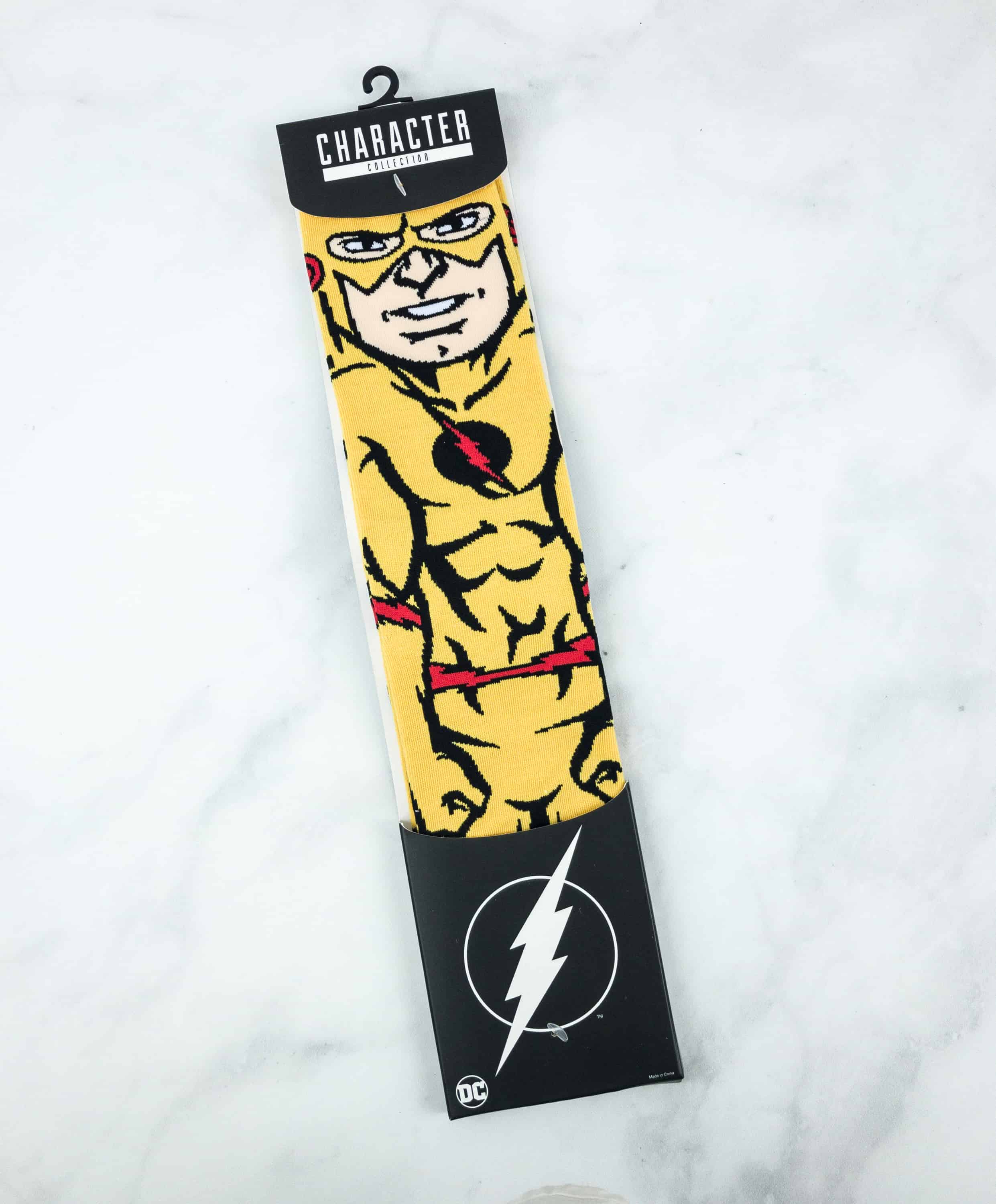 Reverse Flash Socks ($11.80) I wonder how Reverse Flash actually make it to not look like a villain! Just look at how bright this pair of socks is!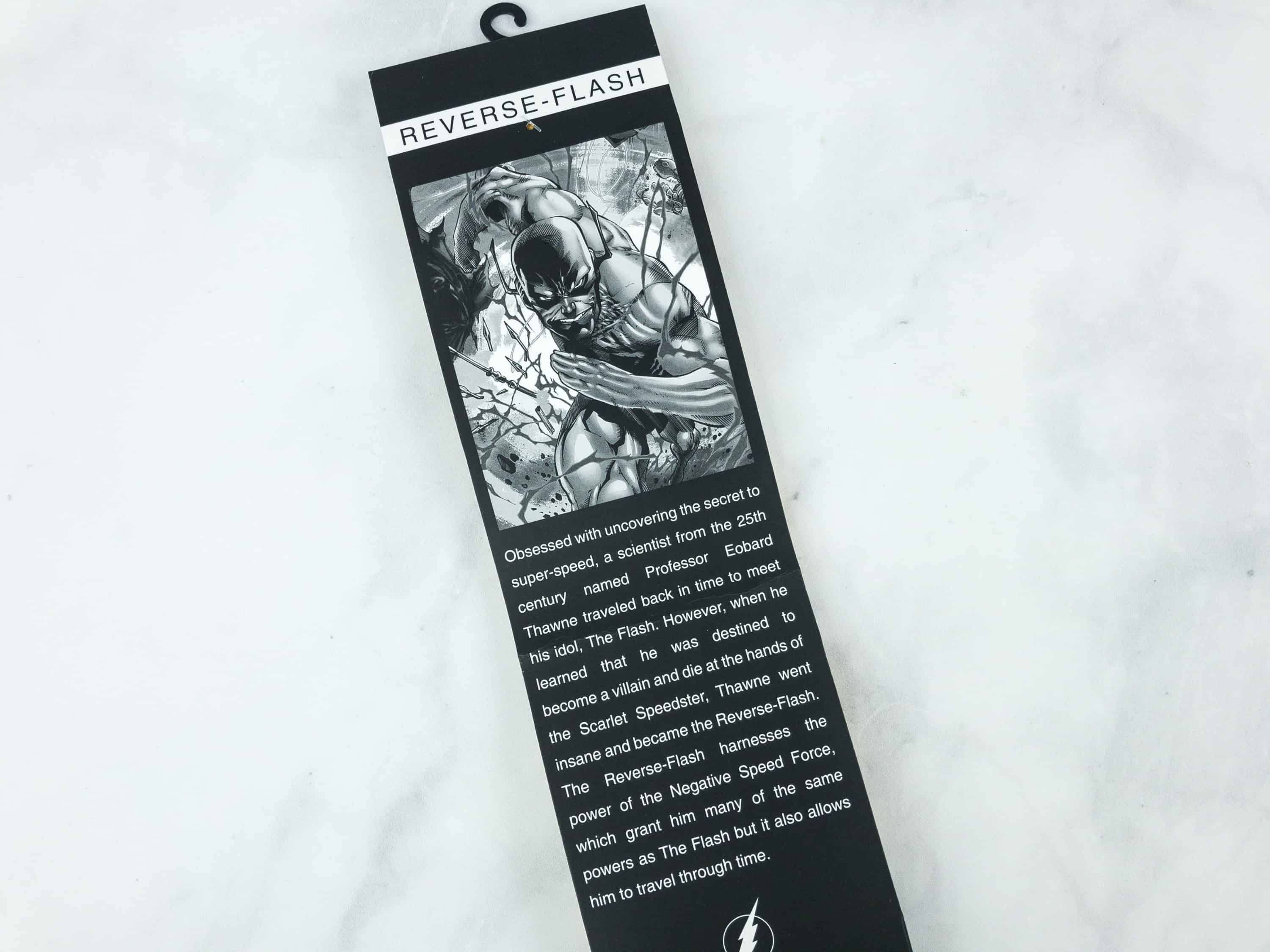 The socks, unlike most, have a larger tag that also includes the villain's backstory.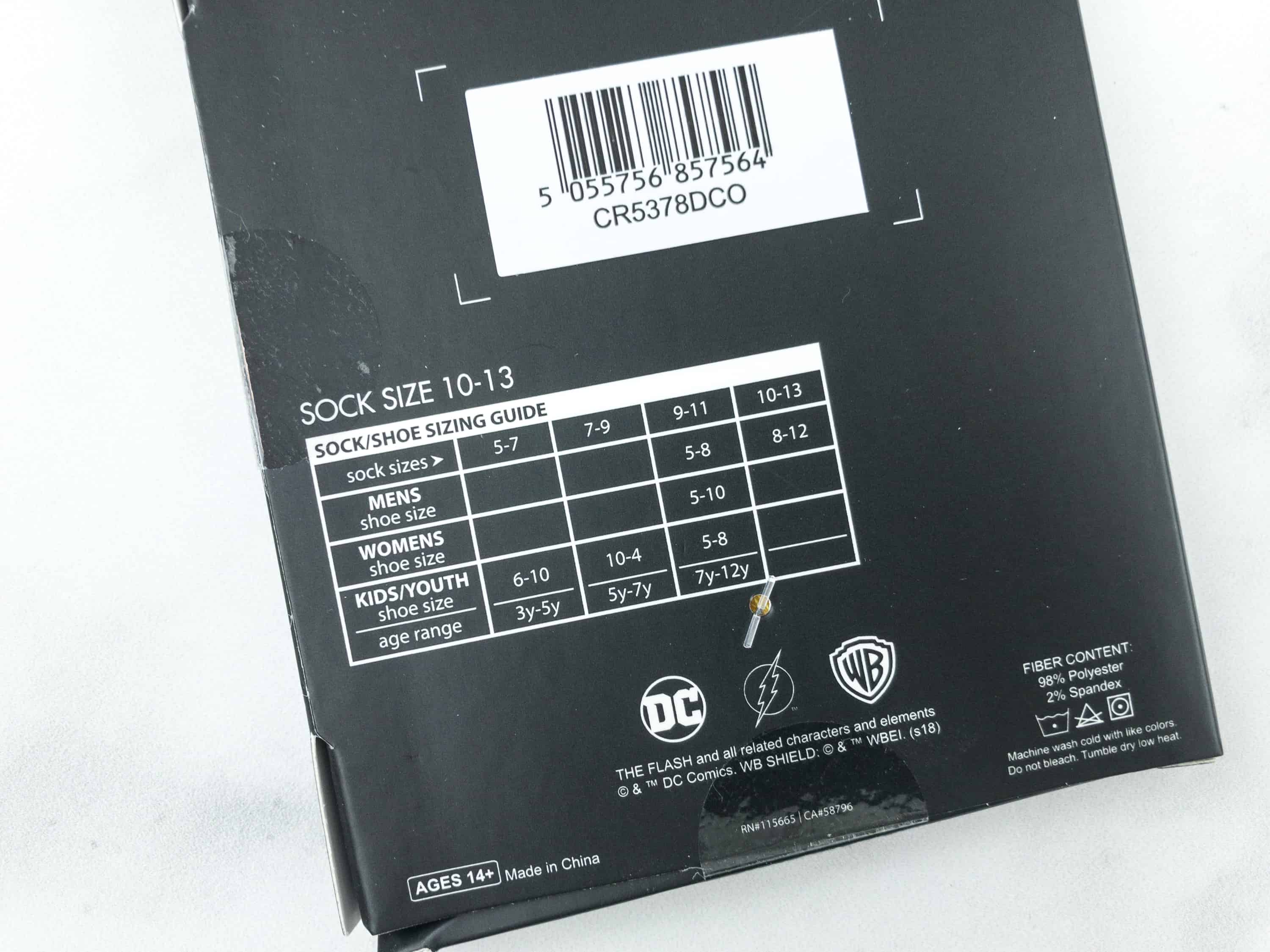 It also includes a sock/shoe sizing guide.
If you are not familiar with DC comics, or just know them by name, you can actually mistake Reverse Flash as the Flash himself. They look identical, save for the colors! While the Flash has red as his dominant color, Reverse Flash uses yellow.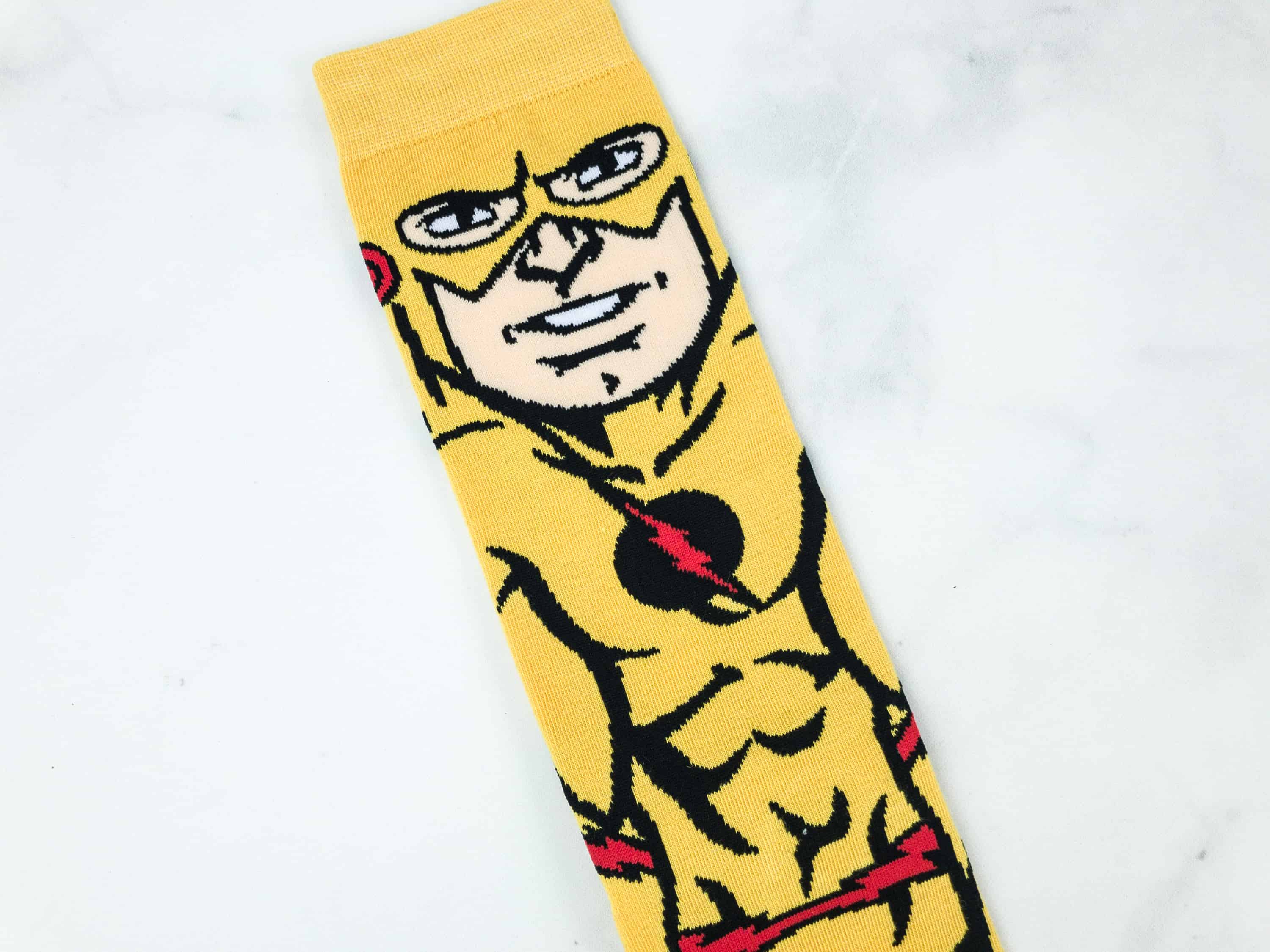 I really don't care if he's a villain, what's important is that this pair is so soft and comfy, and keeps my feet warm!
Framed 3D Lenticular Zelda Print ($15.73) I'm sure most gamers will be delighted with this next item, which is a Collector's Limited Edition!
The striking 3D print features The Legend of Zelda: Ocarina of Time. The artwork is spectacular, it brings so much memories playing the game!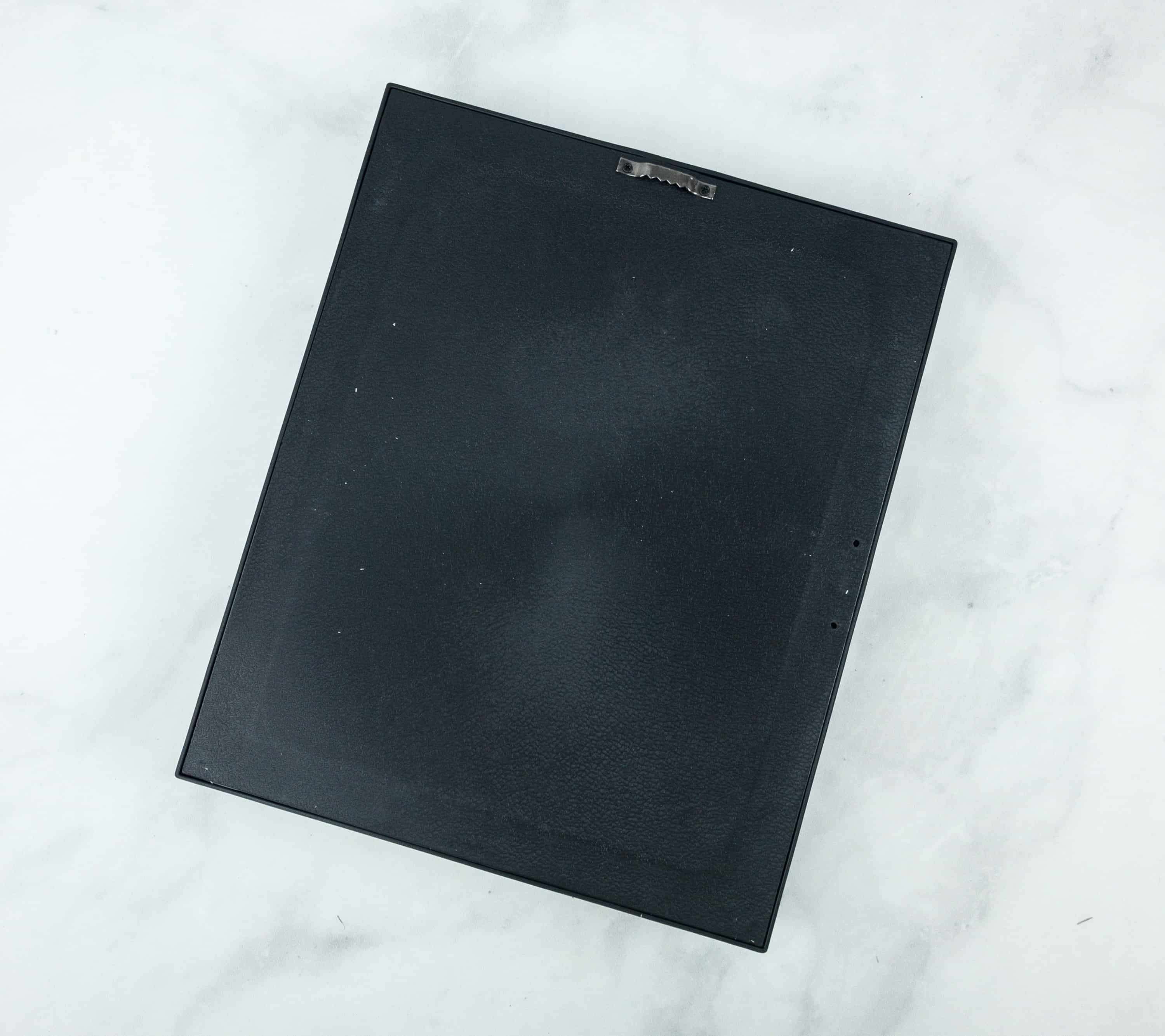 The frame's back has a sawtooth hanger so that I can keep it hanging on my wall.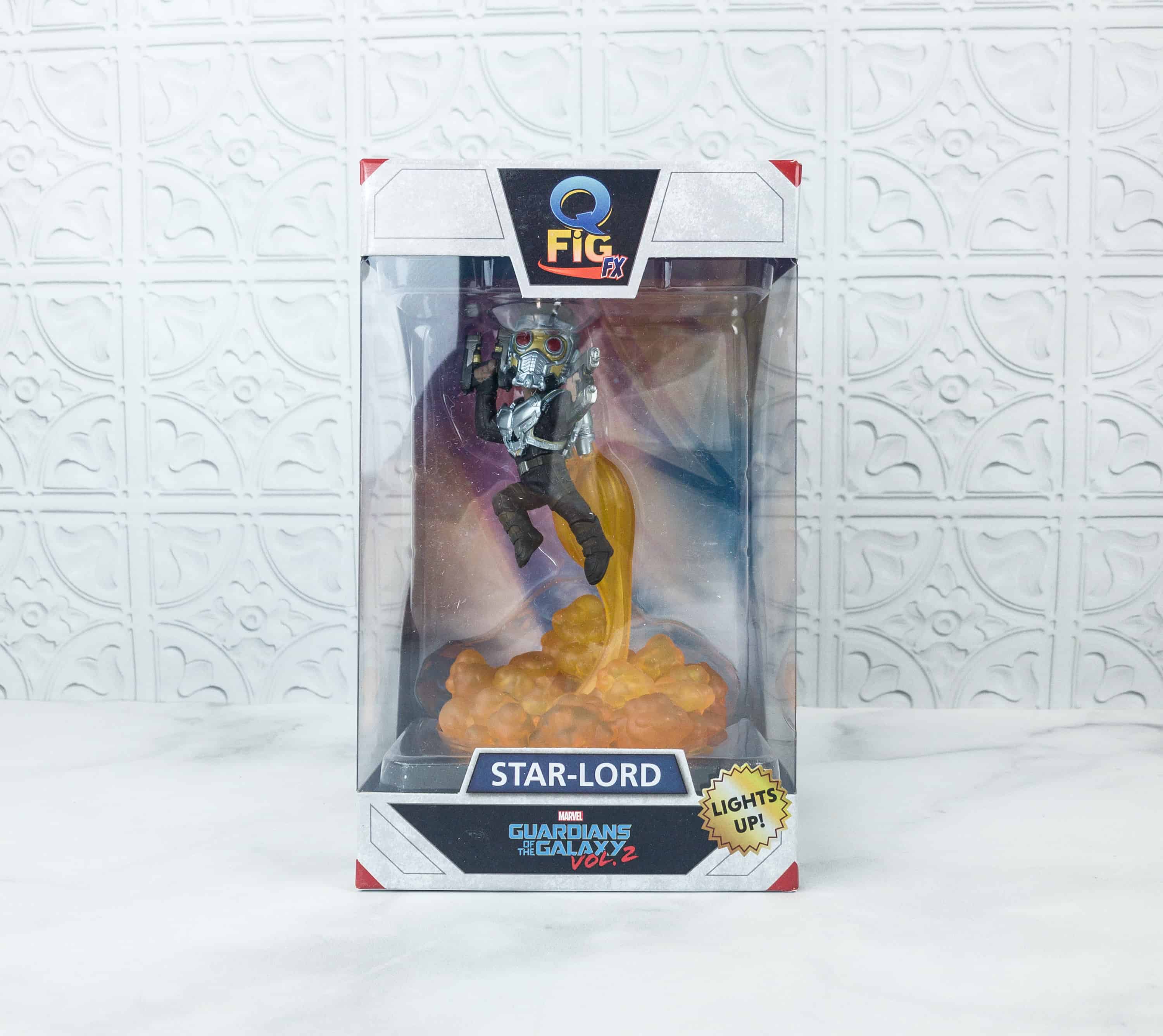 Guardians Of The Galaxy Starlord Q-fig ($26.23) It's Q-Fig time! And for this edition, we got Peter Quill, popularly known as Starlord from Guardians of the Galaxy!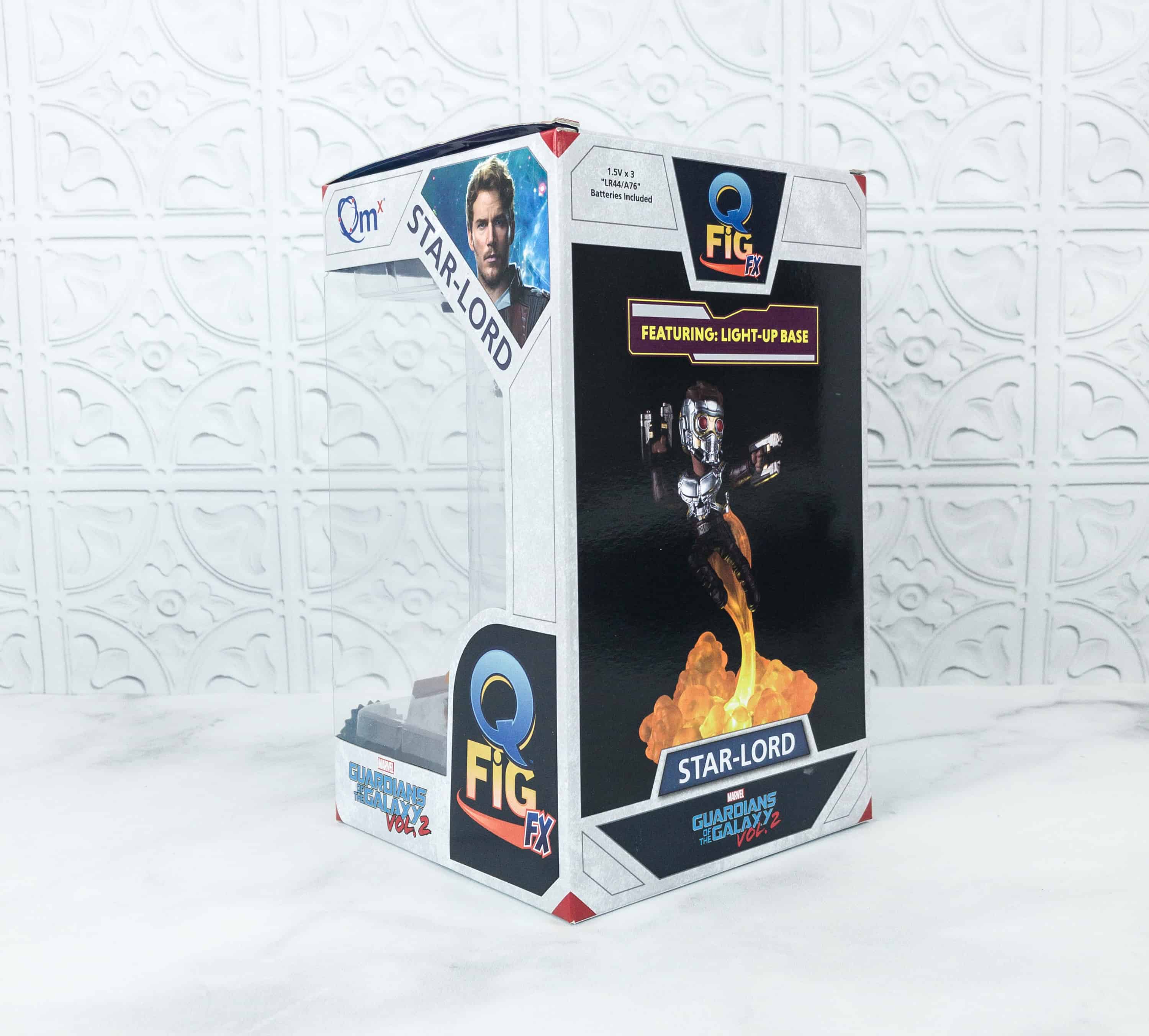 Qmx also made a great job in placing their figures in ready-to-display, giftable window boxes. Of course, Starlord also got that special treatment!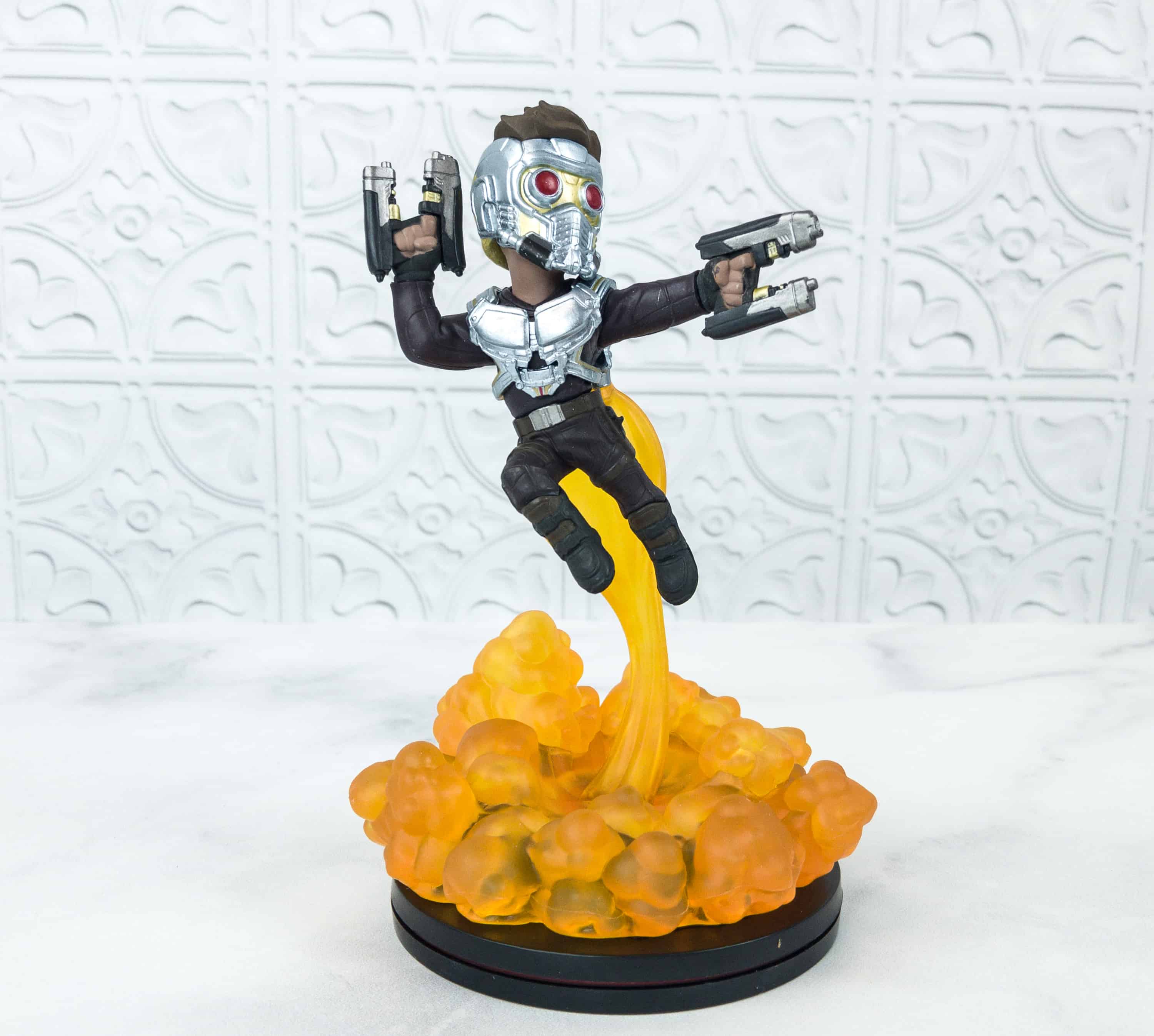 He's ready for action! And we all know that he means business once he dons his helmet geared with an internal comms system.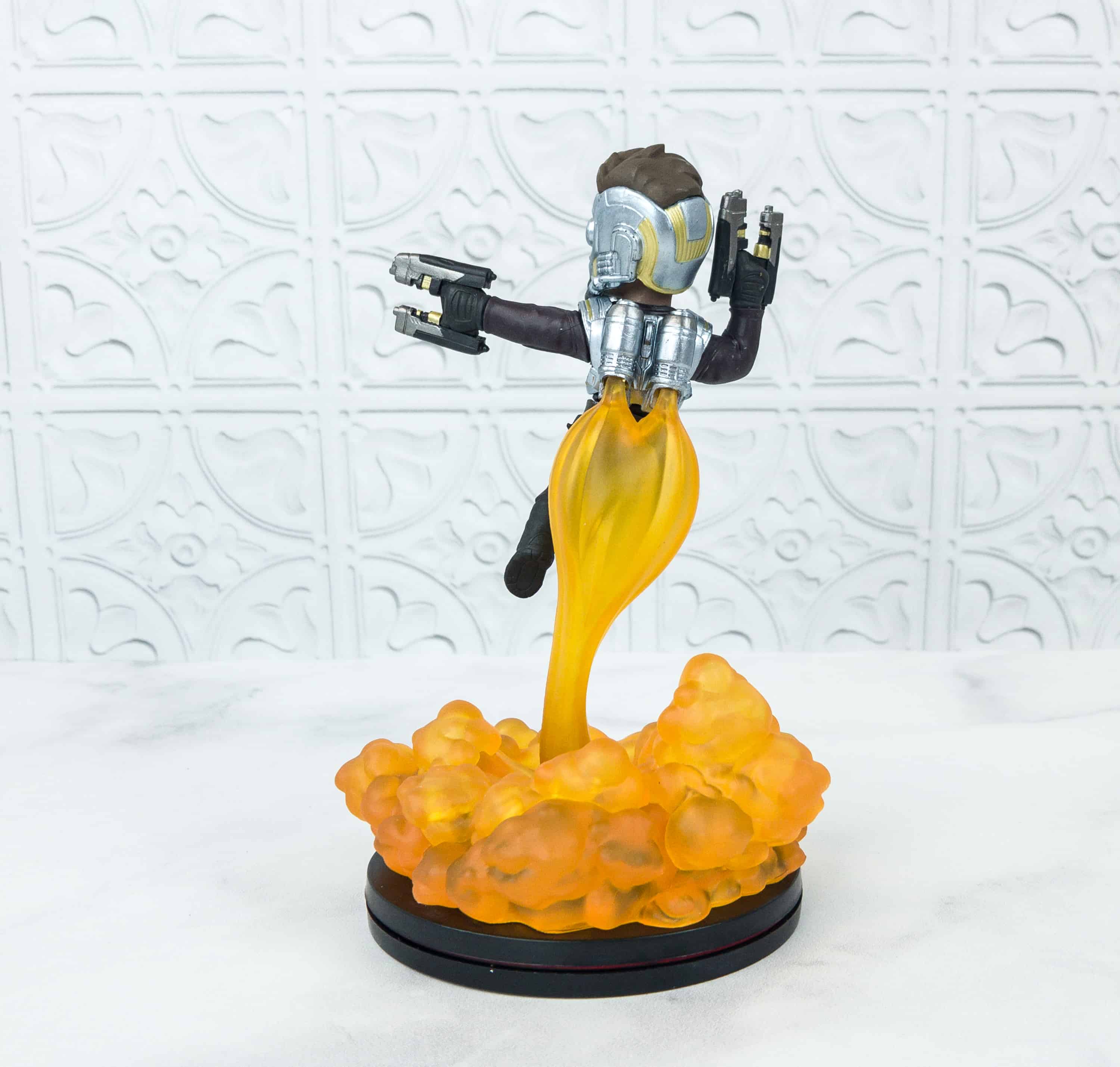 Aside from the fact that he's armed on this figure, he also has his Aero Rigs that blasts him off the ground and kept him suspended on air. However, for this figure, the exhaust fumes serves as a connection to the figure and the clouded base.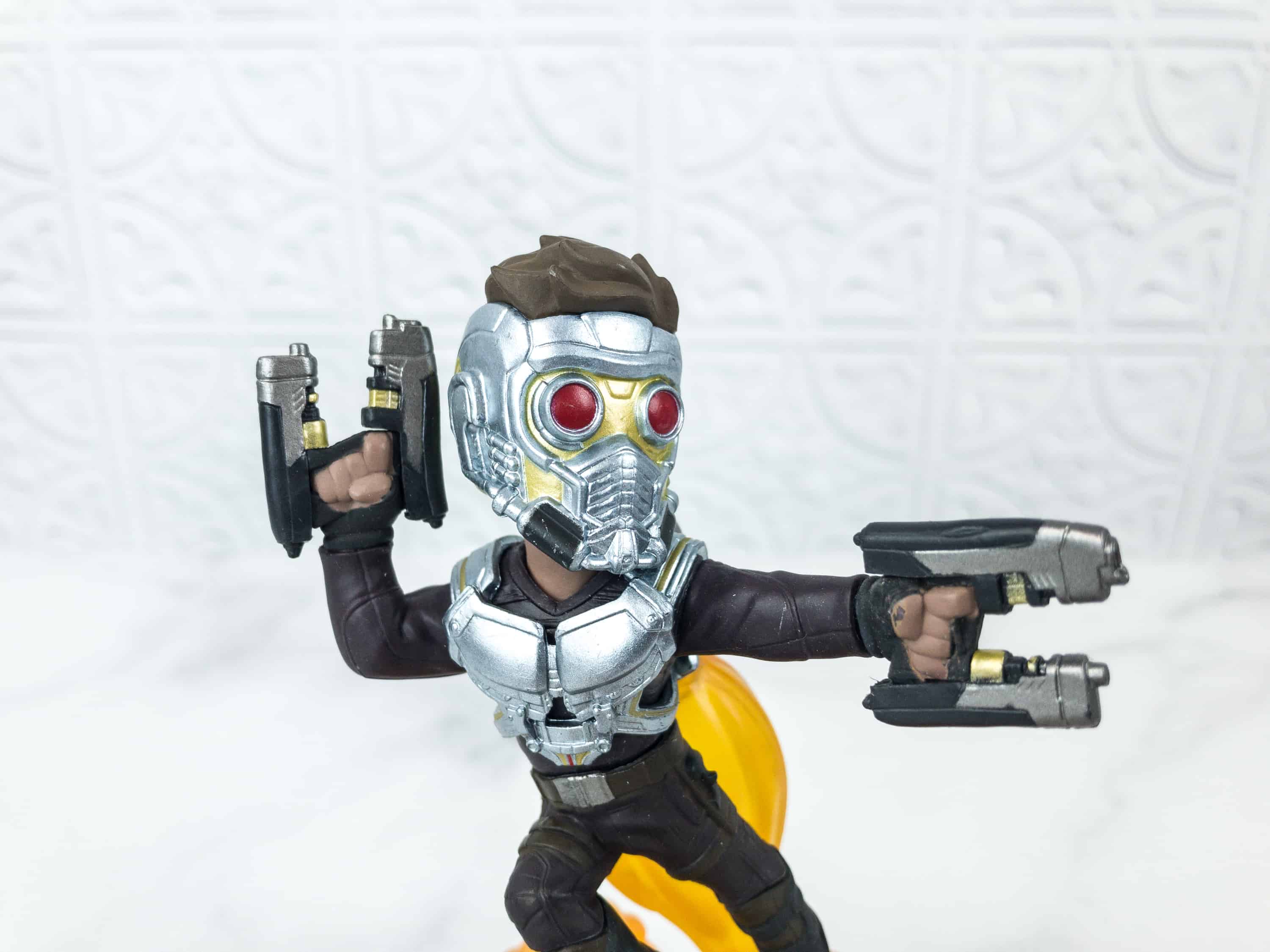 His stance proves that he's the Legendary Outlaw that's heavily armed and dangerous! Looking cool Peter, looking cool!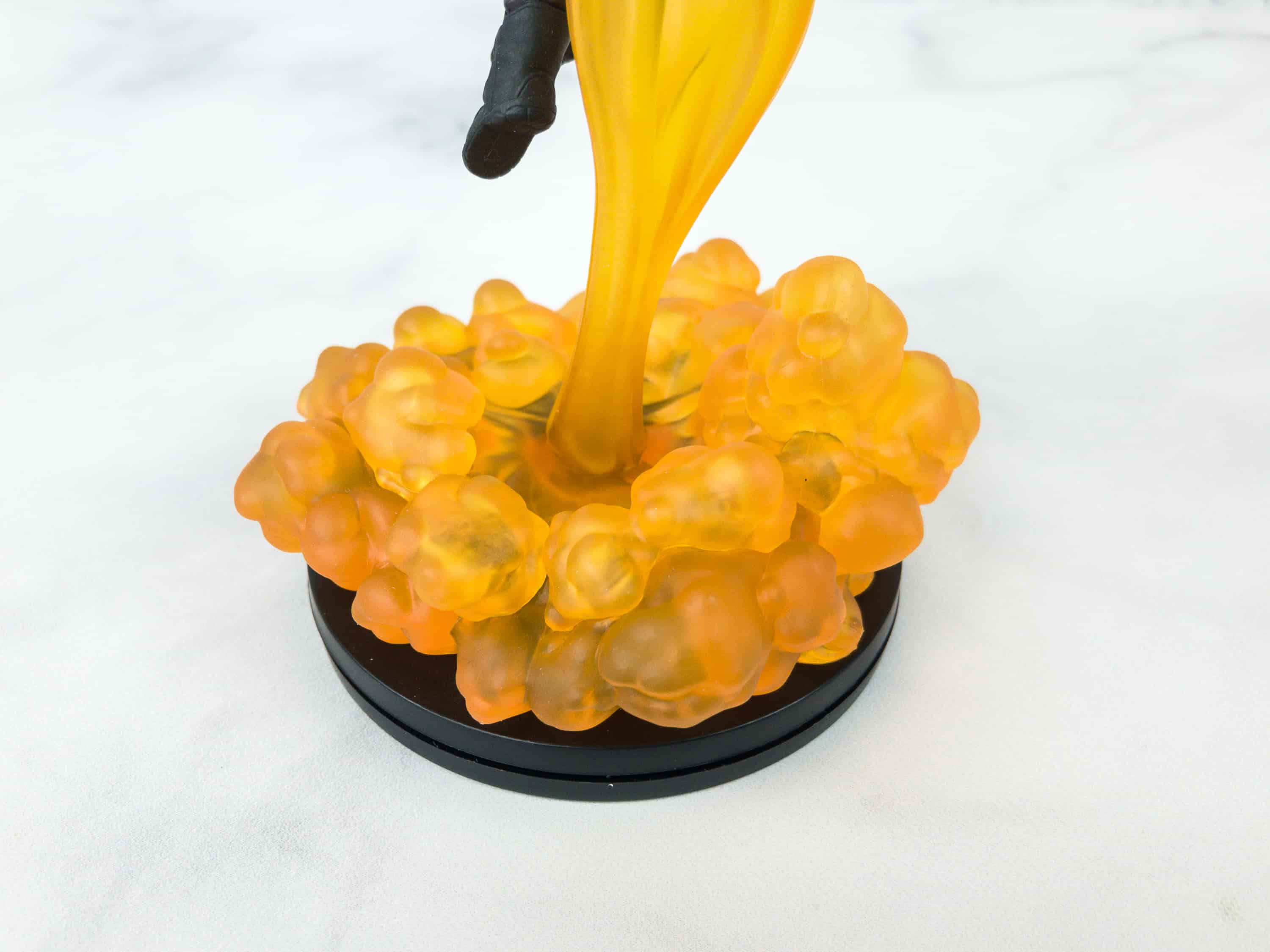 The figure is also battery operated so we can see how the exhaust fumes look cool when lit up!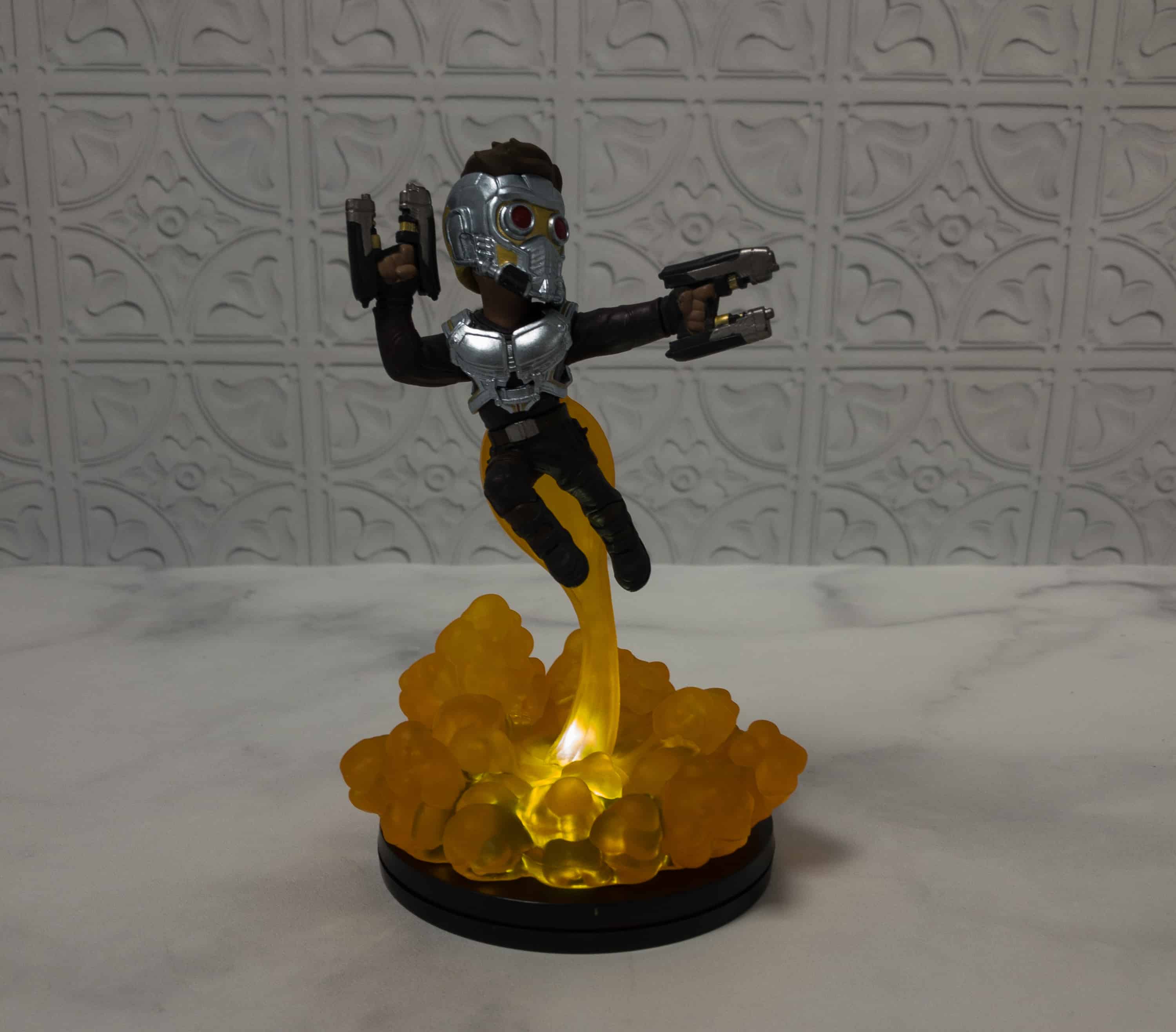 It may not be as bright but it gives a sufficient amount of light to make the fumes look cool in the dark. It does give the effect that he's suspended on air with the help of the blasters.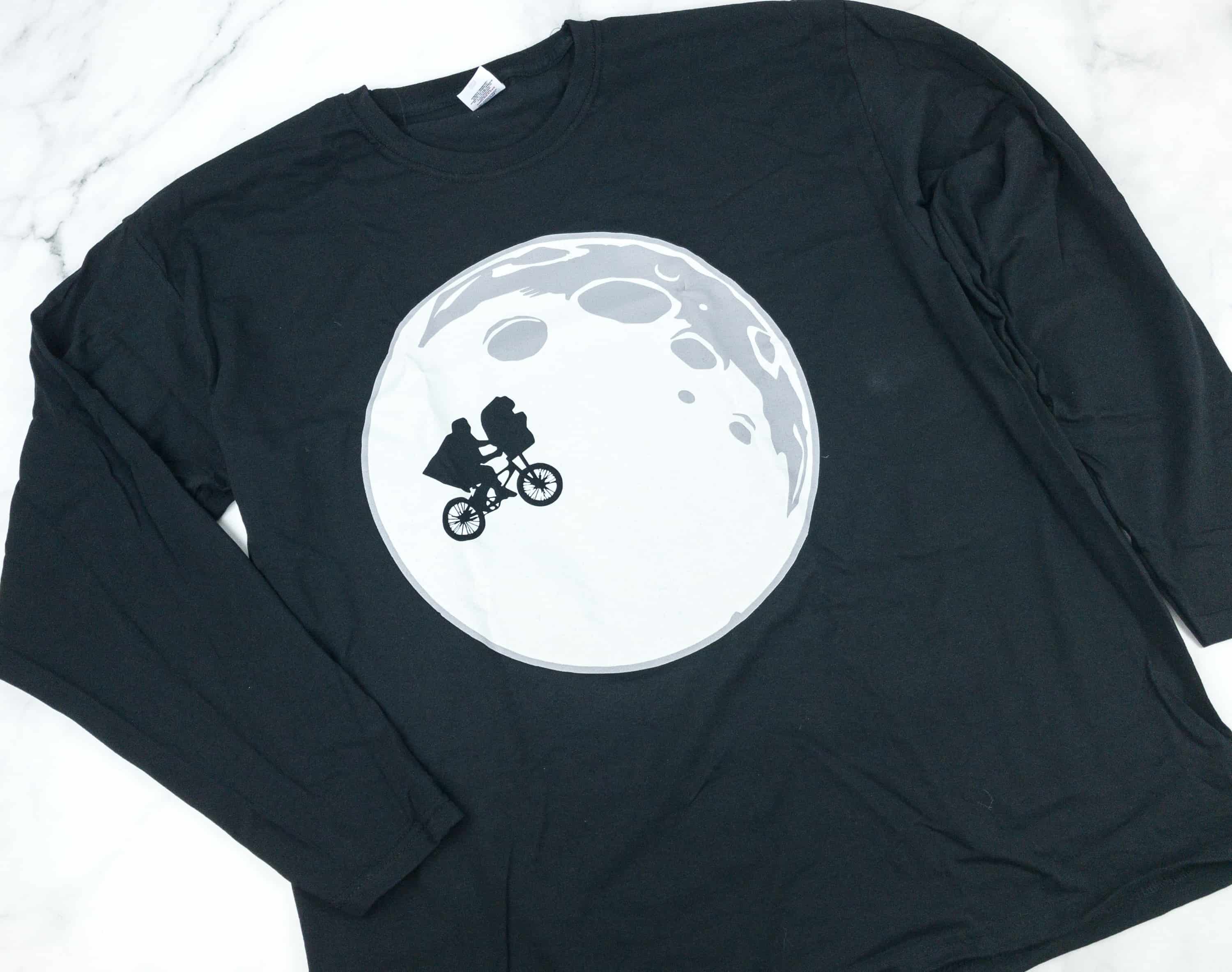 Long Sleeve T-Shirt ($20.98) I bet this shirt will cause you that extreme feeling of nostalgia (that is if you're an 80's kid!).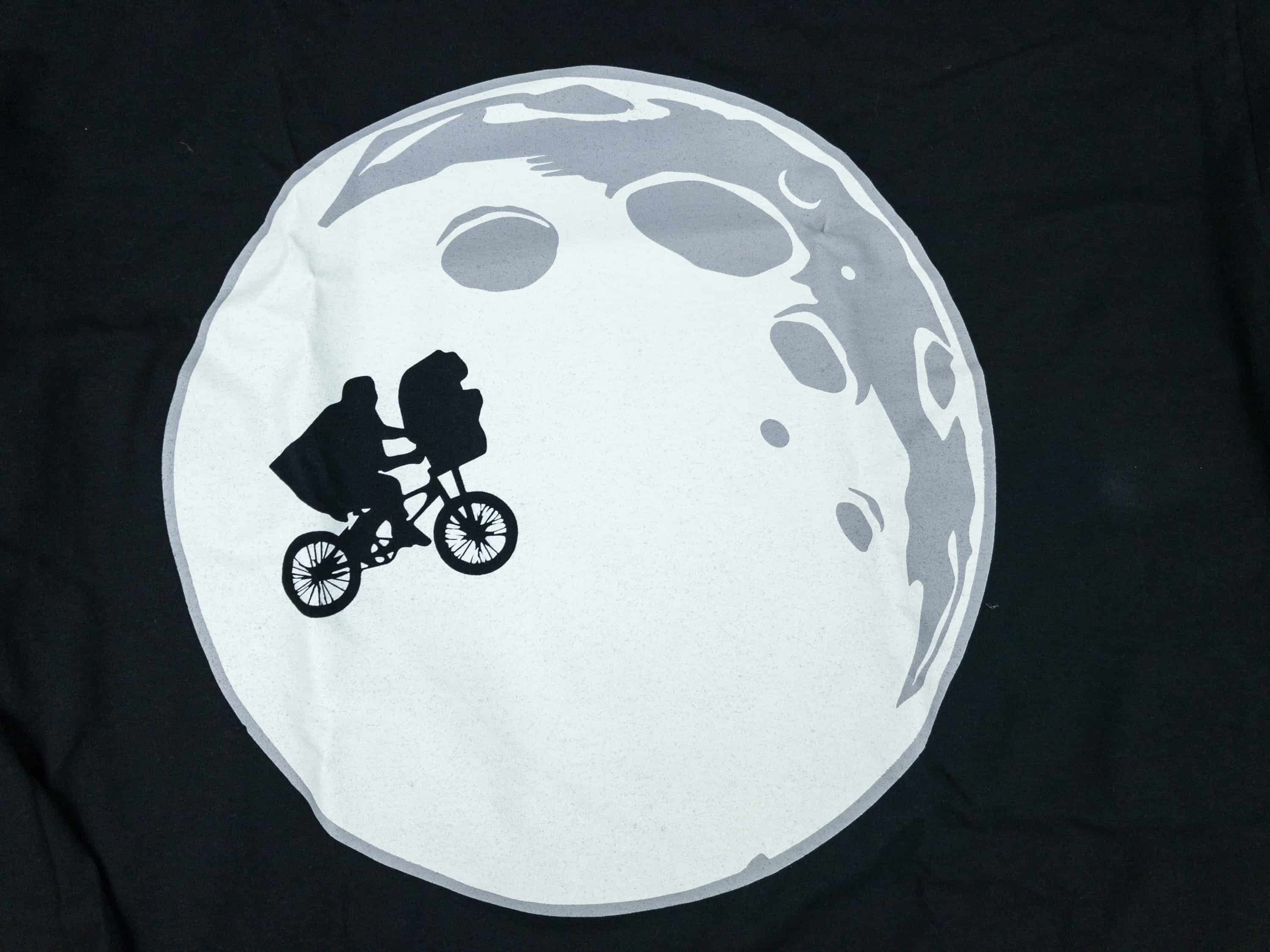 The cool black shirt features the famous scene from the movie E.T. the Extra-Terrestrial. Who wouldn't recognize that biker silhouette on the night sky that was brightened by the full moon? I love it!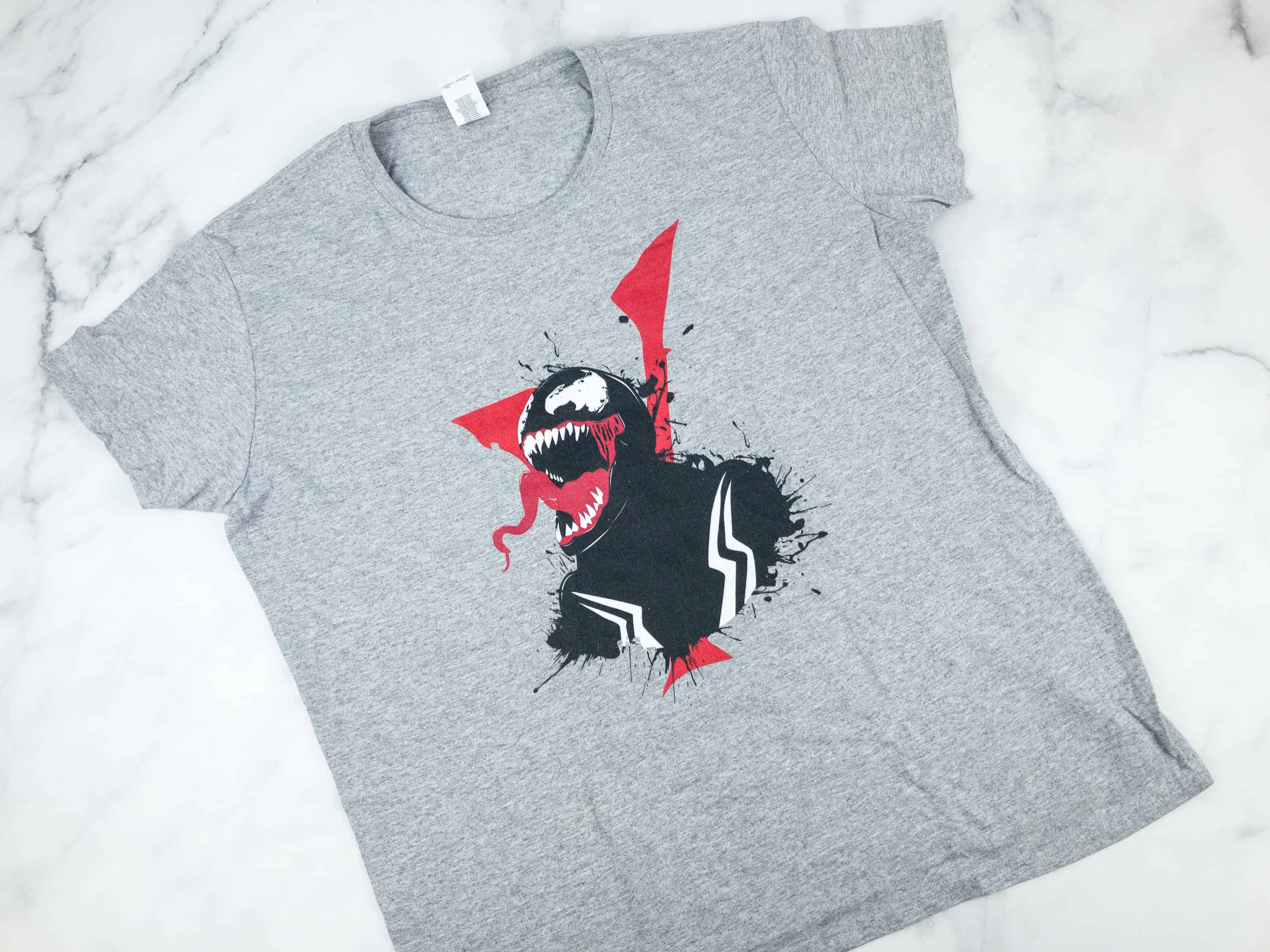 T-Shirt ($15.73) Another wearable that features an out of this world design is this gray tee, featuring the alien symbiote, Venom!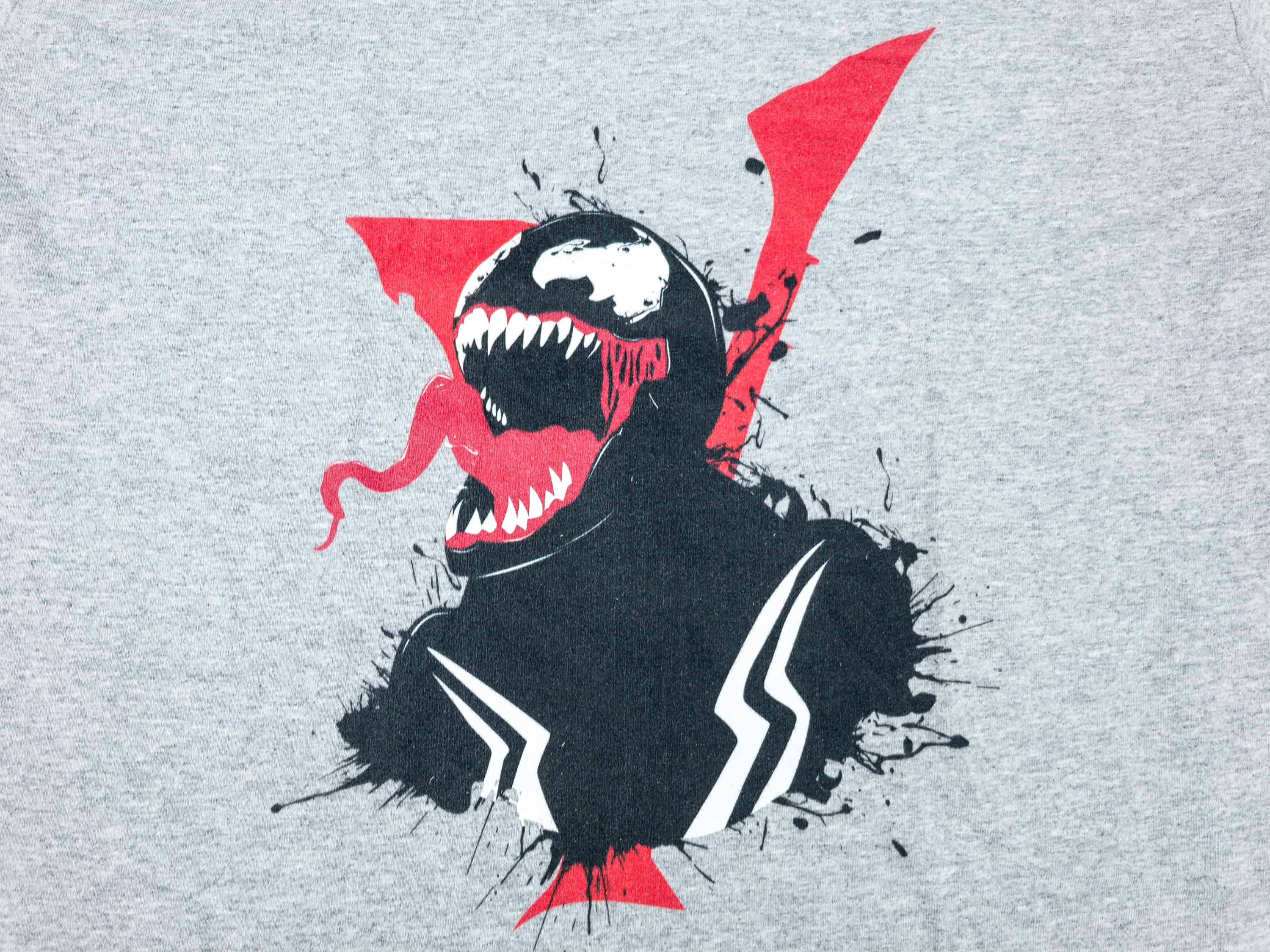 Villain-designed stuff isn't always something to be despised as most of them are actually cool, some even look greater than the character. This shirt is a good example of that case! This shirt rocks and I'm excited about the upcoming movie too!
One thing that best describes this whole box: out-of-this-world! We love all this edition's contents, nothing goes to waste! Geek Gear boxes always include high-quality and exclusive items, that even hardcore collectors will love to have. Like the previous Q-fig we got (I believe it's Ironman), the figure for this box also has a base that lights up, and we love it! We even saved a space on our shelf for those figures, as we are also anticipating that Geek Gear will include another one in an upcoming box. The wearables are fantastic, especially the memorable E.T. designed tee.
What do you think of this month's Special Edition Classic Geek Gear box?
Visit GeekGear Classic Special Edition to subscribe or find out more!